Home décor is definitely an art and we must make sure that we learn it. We all should make our houses look decorated and impressive with these 21 Outstanding DIY Home Decorating Projects. Almost all of the projects that you see here are budget friendly and quick. You will not have to spend much of your time and money if you want to follow any of the ideas here. a well decorated house really appeals and seems to be inviting and welcoming.
If you are also looking for diy ideas for home décor, you can make wreaths, candles and candle stands, table napkins, flower vases, garlands, wind chimes, signs, vases and literally anything and everything that you like to create. You home should be the kind of a place that impress guests, gives warm and cozy vibes to the people who live there, and looks well maintained and decorated. We must make sure that no corner in our house goes neglected and unattended.
You May Also Like:
1. DIY Farmhouse Wreath Plus How to Get A Farmhouse Look in Your Home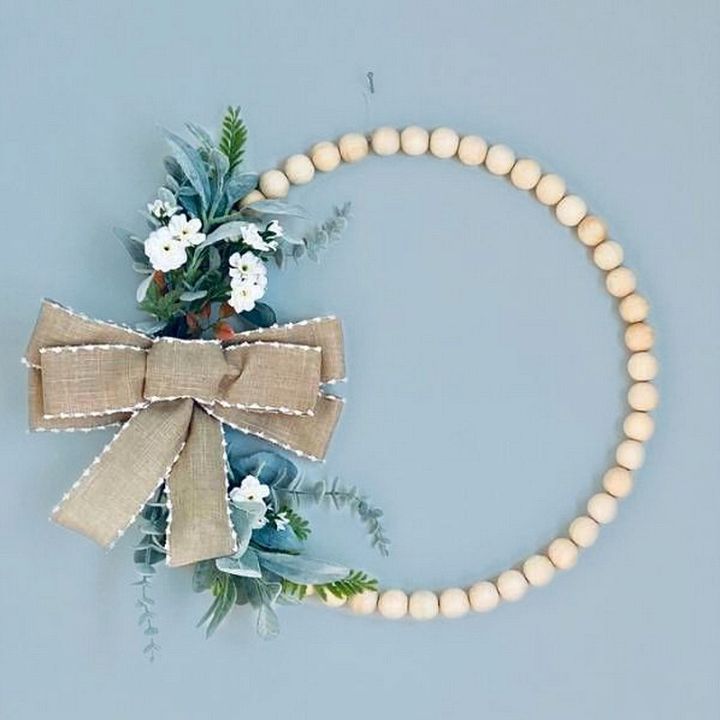 Home decorating can be so much fun especially when you are doing it just according to the themes that you like and admire. This diy farmhouse wreath is all you need if you are looking forward to have a farmhouse feel in your house. Besides a wreath, you will also see some very cool and interesting ideas in this project that will guide you in bring those farmhouse vibes inside your home. Tutorial
2. Free Felt House Ornament Pattern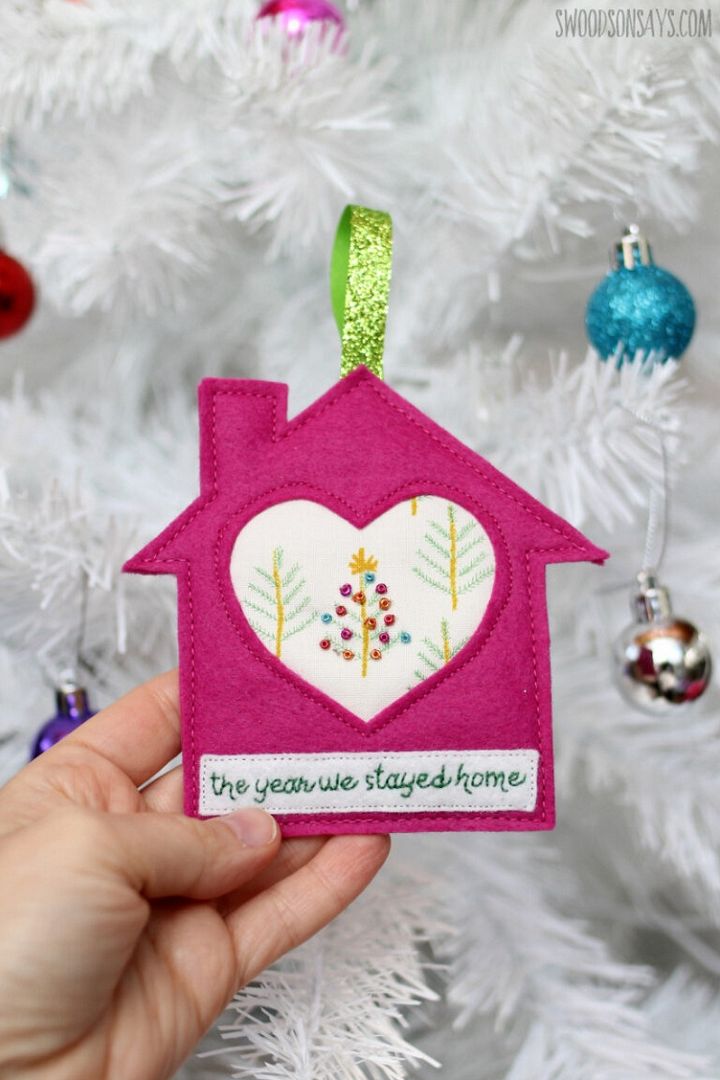 Have you ever heard of making crafts with felt sheet? Well you must have as felt sheets are very much common these days and are very flexible when it comes to making crafts and decorative items with it. This di felt sheet house ornament is probably the most adorable thing you will find on the internet today. Tutorial
3. DIY Ceiling Tiles Installation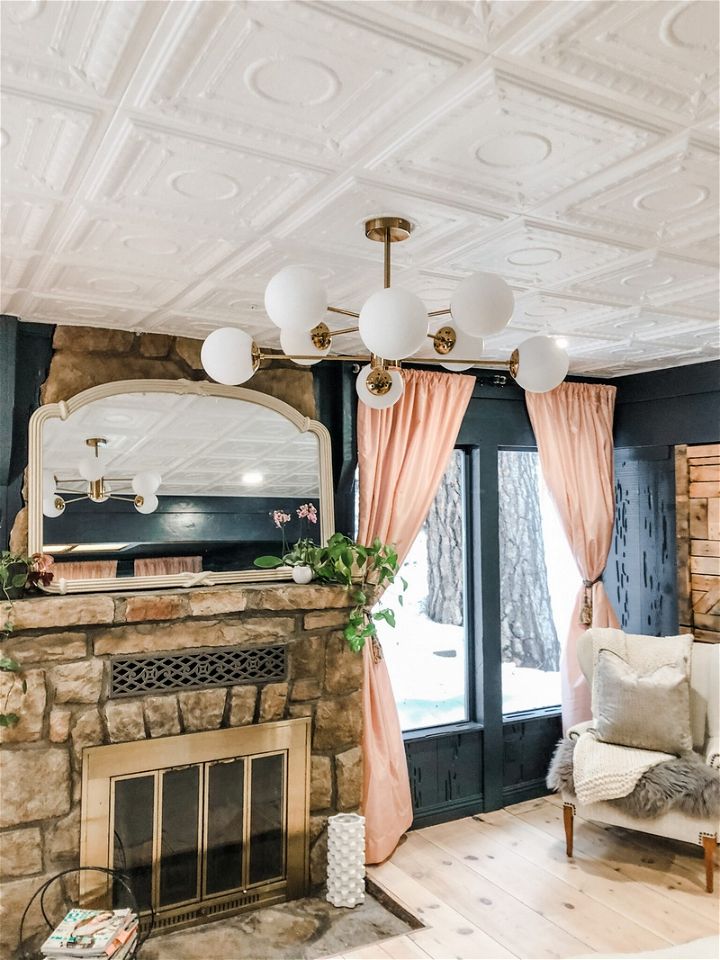 As we know that home decorating is an art therefore not everyone can bring the changes that can have a large impact on house décor. If you are also into home decorating, get some tips form here and bring drastic changes to your house with some clever and easy ideas. This tile installation in the ceiling is something very interesting and you can see the impact clearly. Tutorial
4. Easter Table Décor that Will Wow Your Guests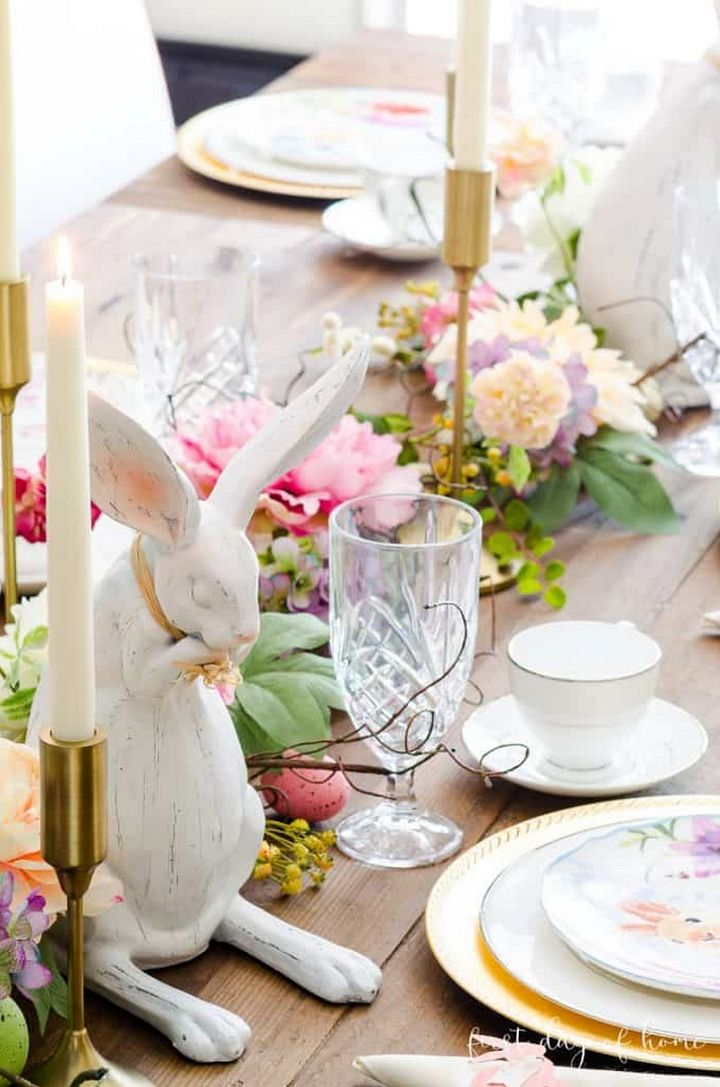 When it comes to festivals and celebrations, we all want to impress our guests. This Easter table décor is not only impressive but have those festive vibes in it. You can also follow the steps and make your table look decorated and celebrated like this. Make some effort for making your festivals and special occasions more special and memorable. Tutorial
DIY Cat Wall Ideas – If you have cats (or she is your cat) These DIY cat Shelves concepts are definitely worth testing. Make sure your cat gets regular exercise and exercise by creating these 10 DIY free cat trees house plans It is also perfect for timid cats and provide a feeling of security.
5. Creative Ways to Upcycle Dishes with Lead Paint for DIY Home Decor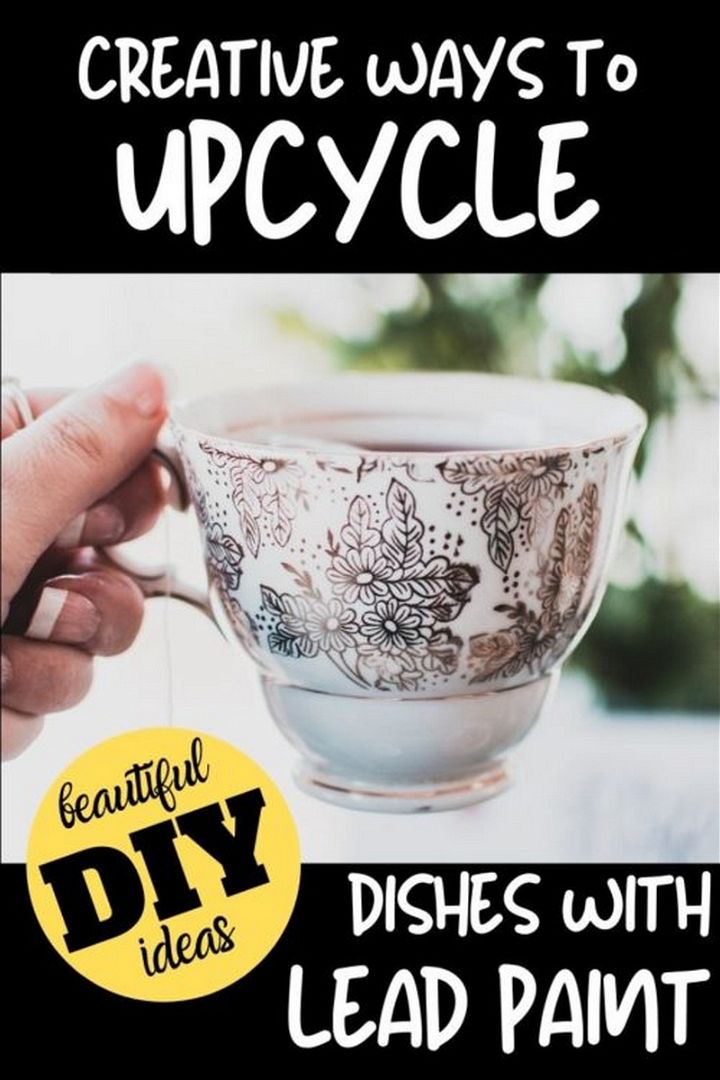 We have never imagined previously that lead paints can be used for painting dishes and other utensils like tea cups etc. so that they look decorative and impressive. Besides this, you can bring an entirely changed look to the utensils and bringing change is sometimes so much better than anything else. Instead of buying new objects we can change the look with the help of paints. Tutorial
6. DIY Strawberry Farmhouse Decor – Free Felt Strawberry Template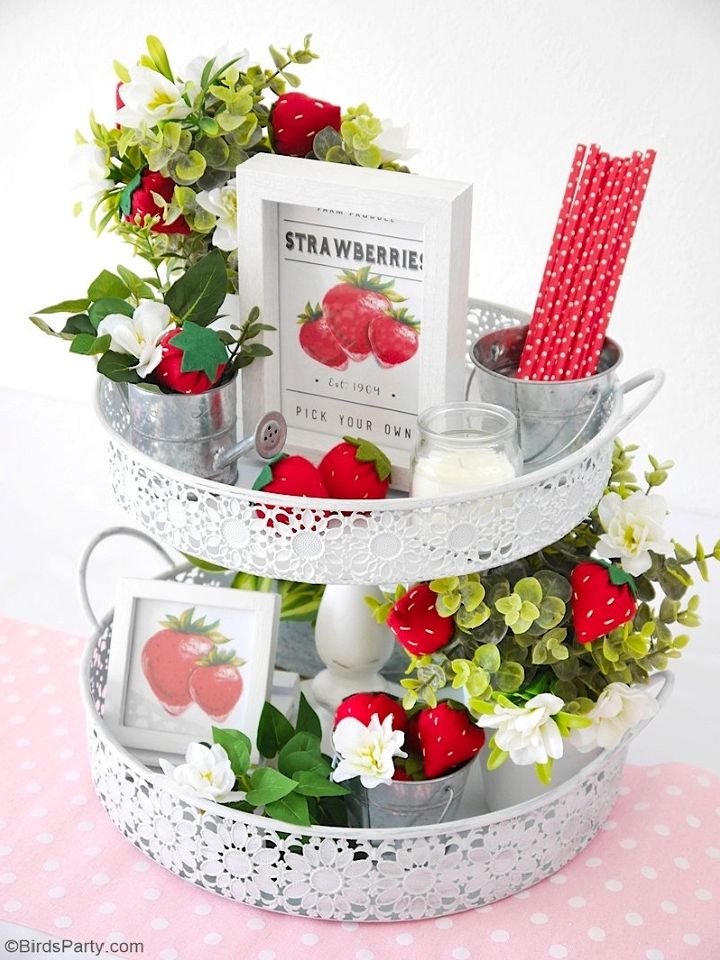 Strawberries are liked and loved by many of us. This diy home décor project is all about decoration with strawberry felt template and strawberry farmhouse décor. You can do this table decor for festivals also so that your house or a specific corner looks special and decorated. Kids will also love this strawberry farmhouse décor. Tutorial
7. Easy Fringe Napkins For Your Holiday Table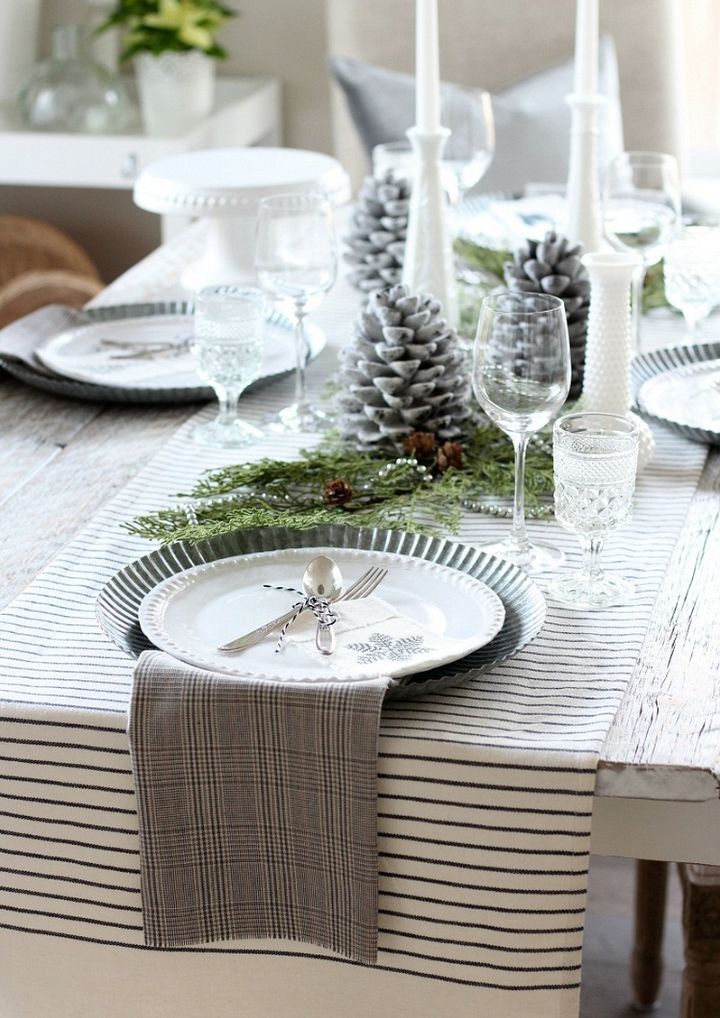 Table décor is very important as it always has a large impact on the entire house décor in general. Therefore we must make some extra efforts for decorating our tables with whatever we feel like and whatever suits our requirements and matches with our choices. This diy home décor project literally give you goals for making your table look like extraordinary and impressive with napkins that have fringes. Tutorial
8. DIY Table Runner For All Seasons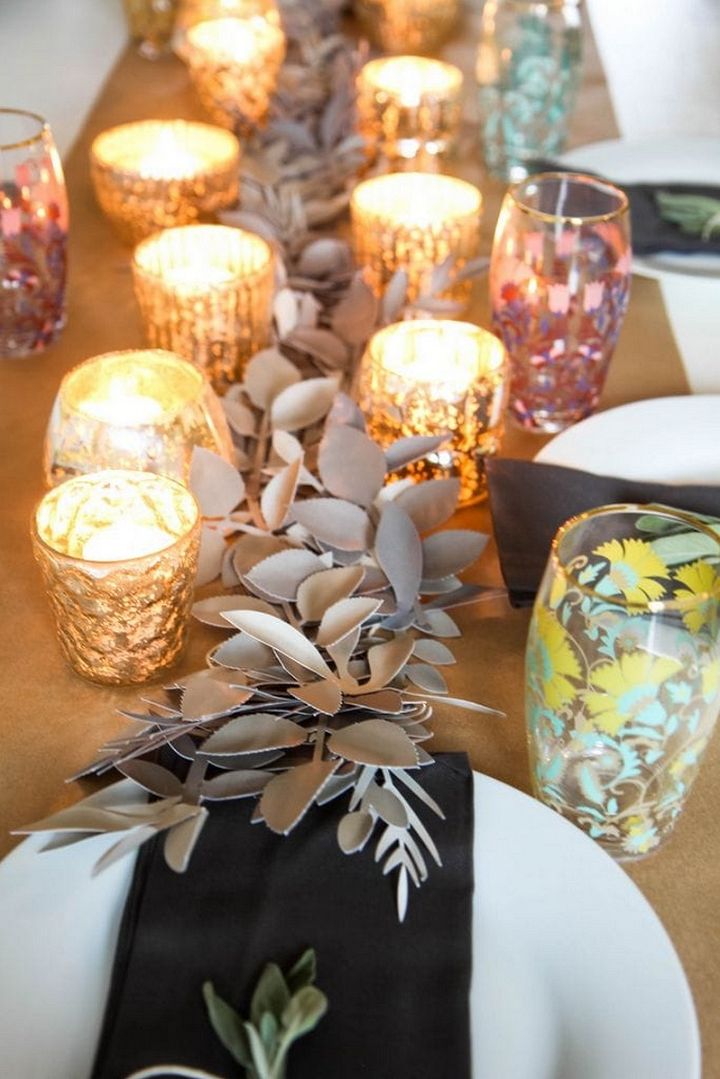 We all can agree that table runners look very stylish and makes the whole table look fascinating and interesting. This diy home décor project is about making your own table runners easily and conveniently for your tables so that it has an impact over the entire home décor. Make some runners that matches the rest of the theme of your room and suits your table Tutorial
9. DIY Acid Washed Cowhide Rug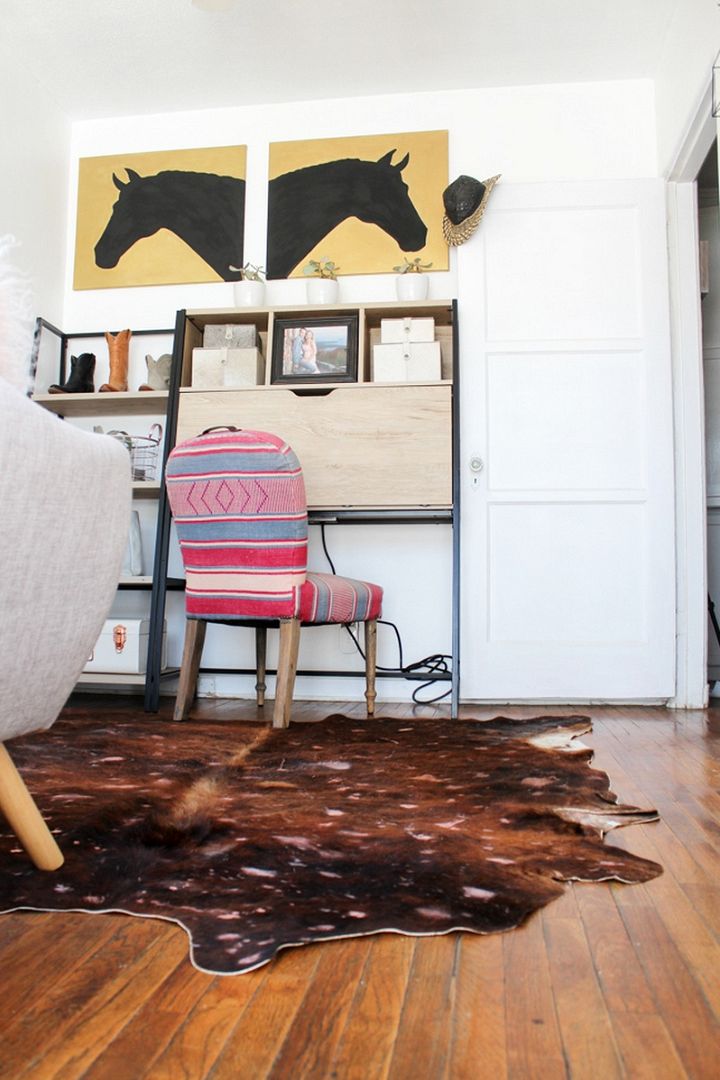 Rugs are very important in any house. Especially when its winters, rugs play a vital role as they bring that entire warm feel and cozy vibes. However this rug is very different from the usual ones. This cow hide rug is acid washed and you can see the change in its appearance and surely it has come our unique and very different. Tutorial
10. DIY Faux Concrete Table Centerpiece For Fall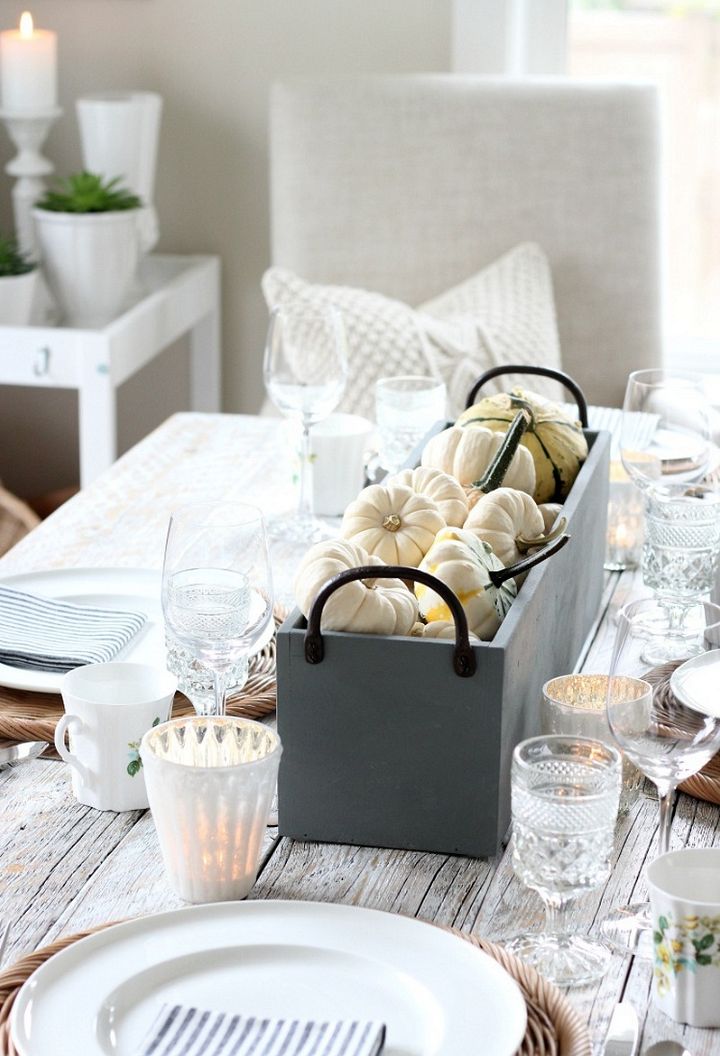 We must make efforts for decorating our home according to changing seasons. Every season has its own vibes and styles should be adopted accordingly. This diy concrete centerpiece has those fall vibes hence we should make this addition to our tables for fall which is just round the corner. Tutorial
DIY Home Decor Ideas – Utilizing the following 50 DIY Home Decoration Ideas Step-by-Step tips, you will be able to add some fun and cool design ideas to your homes. The great thing about these DIY suggestions is the fact that they'll cost you much less and can bring lots of fun to your house time too.
11. Chalk Paint – Move Over Annie Sloan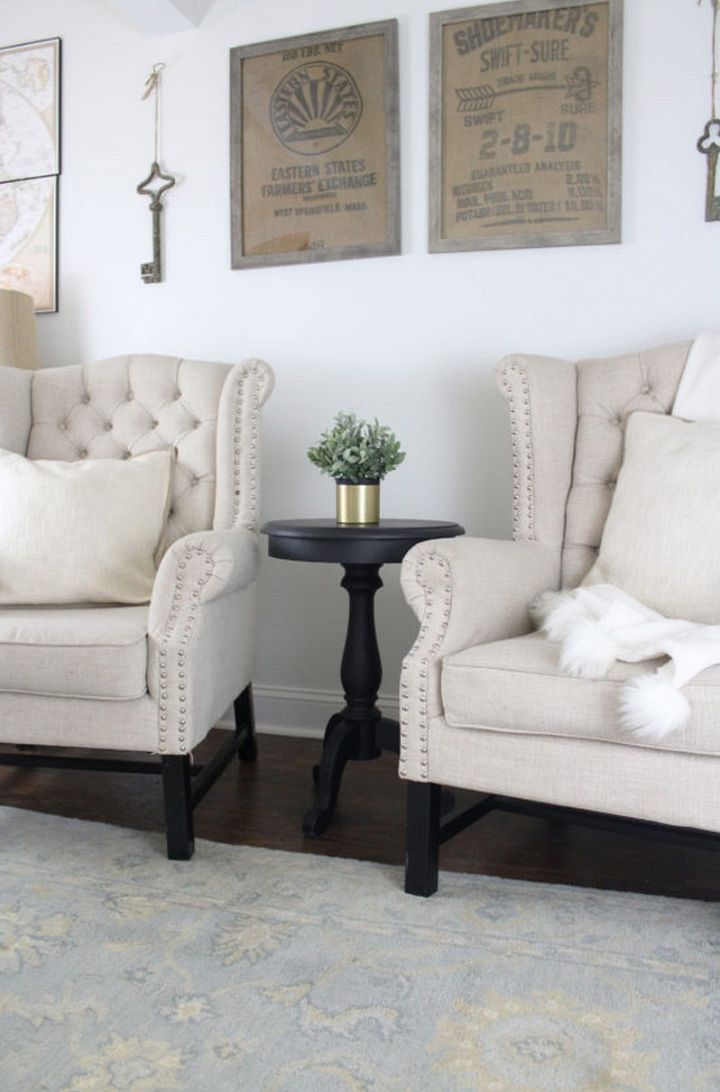 Chalk paints can literally do wonders when it comes to decorating our house or bringing some changes to home décor. According to the color theme of your room you can paint objects with chalk paint like your end tables or any other furniture and see how it can make any difference in the entire décor. Tutorial
12. DIY Lavender Wreath Tutorial – 10 Minute Craft Idea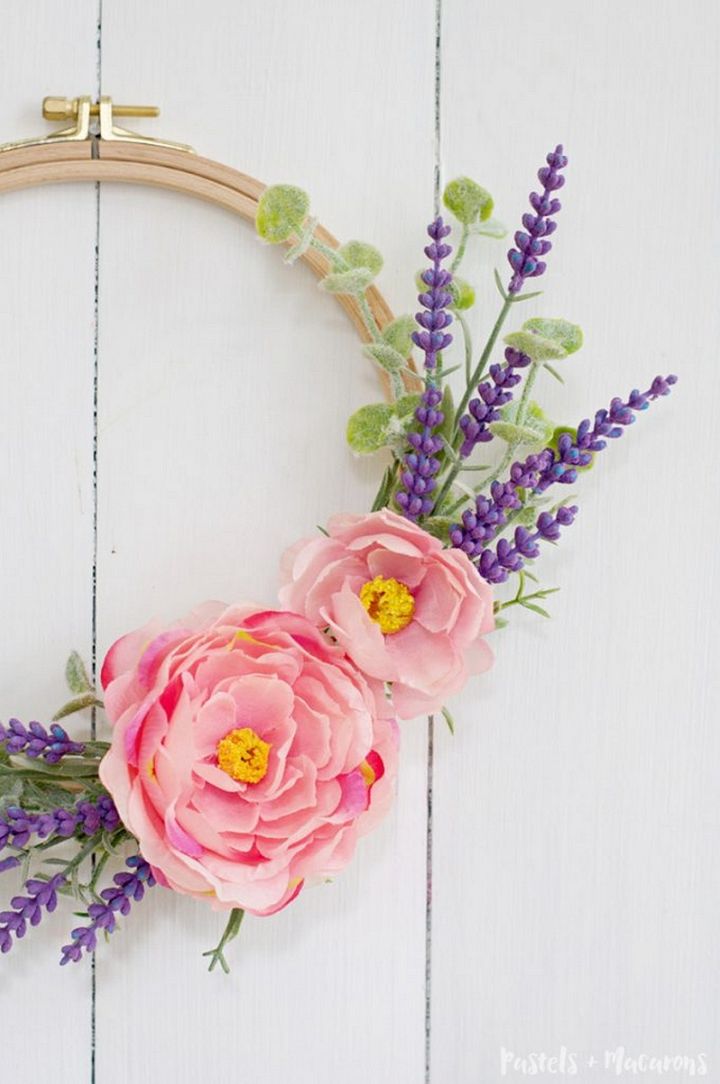 It's very important to manage diy projects in a limited time so that you tend to not waste any extra time, effort and money. This is just a 10 minute project that you see here and it can surely make everything look nice and appealing to eyes. This lavender wreath is something that you will surely like to make for the entrance of the house especially when it's time for a festival. Tutorial
13. DIY Butterfly Chair Makeover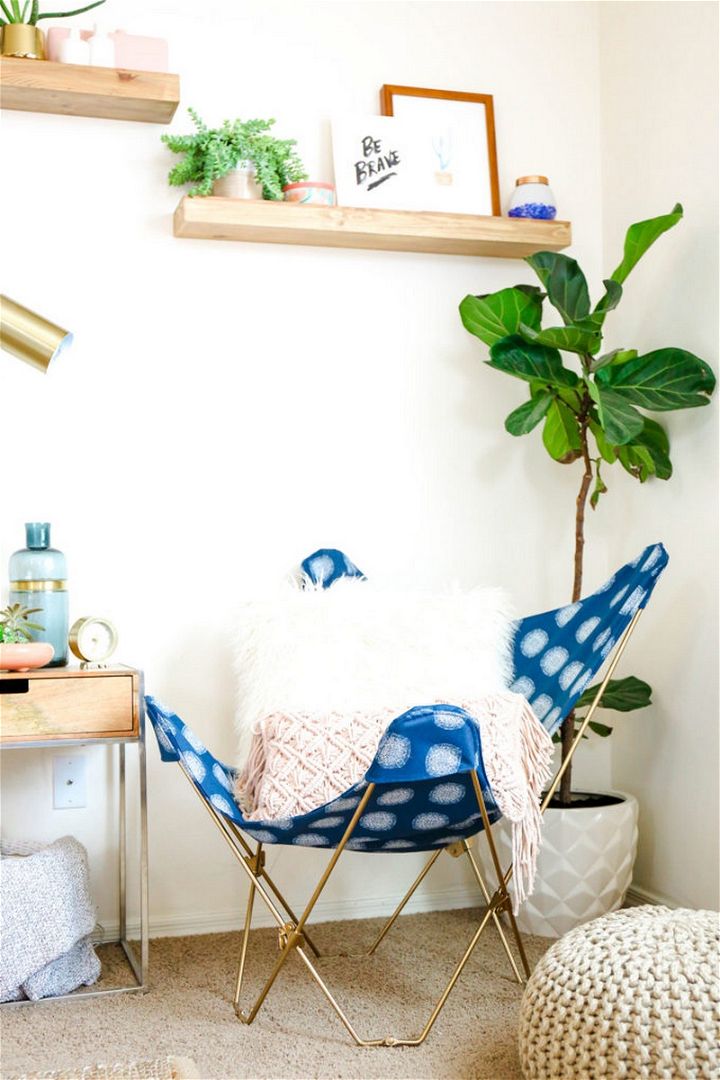 Many of have this kind of butterfly chairs at home in any of our rooms. Have you ever tried to bring some change and betterment to your butterfly chair? If not then you must give this a shot and you won't regret. Your will end up being proud of your creativity and passion when you will see the result of your efforts and people will get impressed by this simple transformation so try this out. Tutorial
14. Gather Here DIY Sign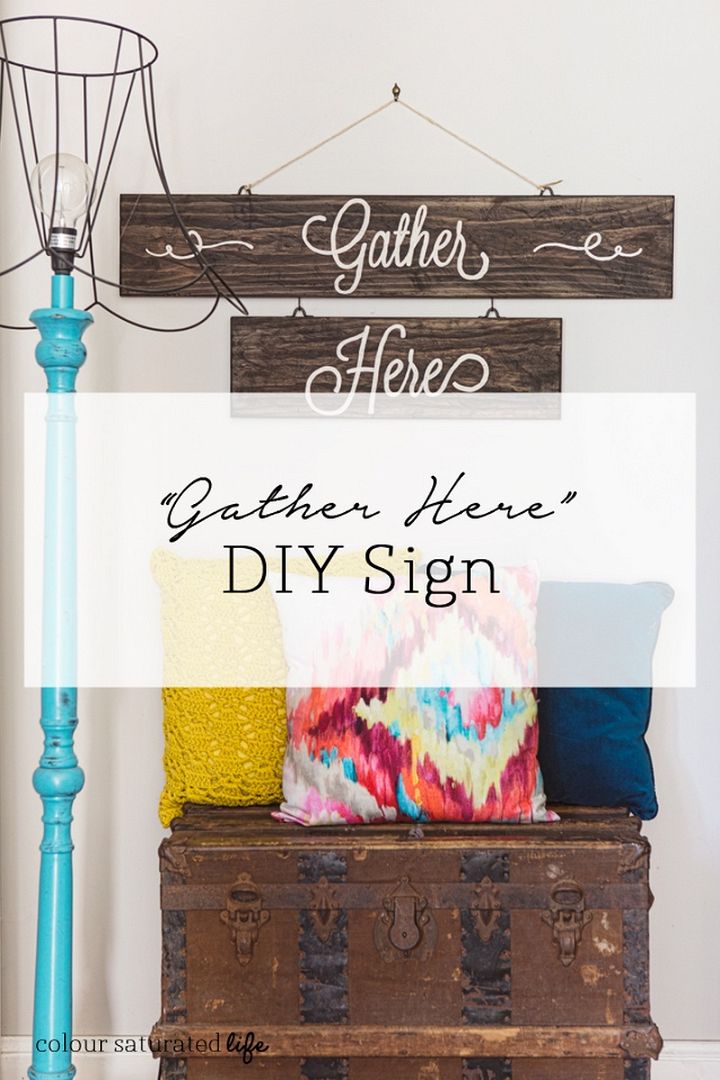 Different signs and designs look cool as wall hangings in any room of the house. This 'gather here' signs is so inviting and welcoming that you definitely want to try this soon. Bring some nice changes to your house and you will see how it can have a very large impact over the entire look of the house. Tutorial
15. Winter Decor With Vases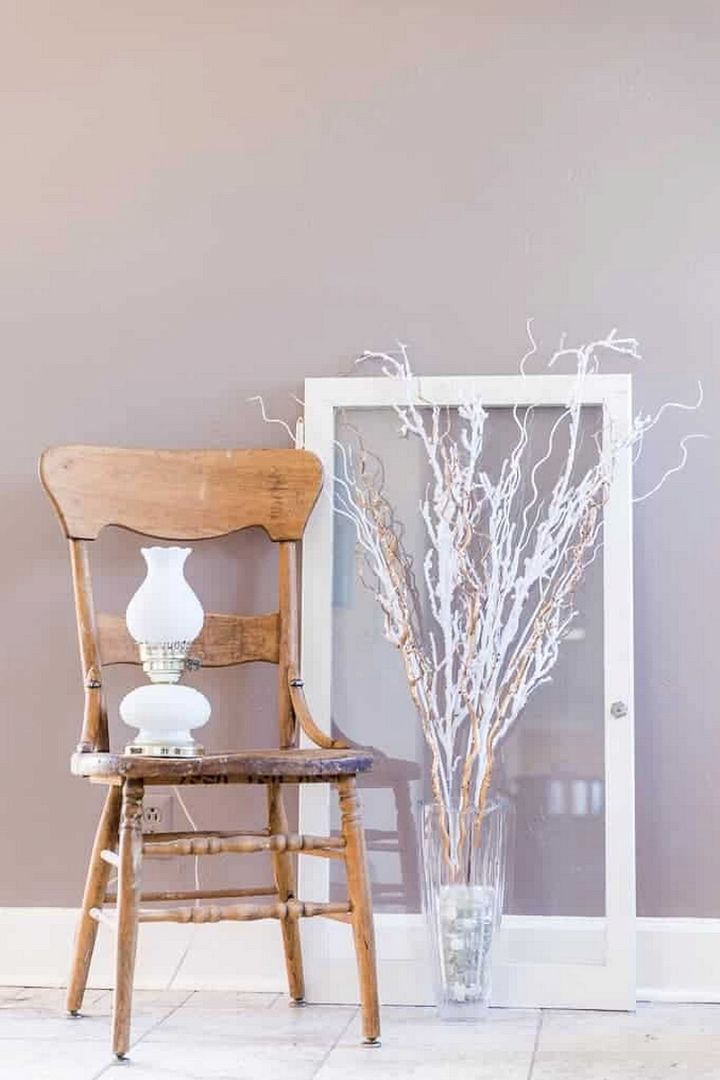 As we are having a winter season these days hence bringing some changes according to winters is now needed. This flower vase that you see here is something that gives the winter vibes so clearly and dramatically. You definitely have to try his out for your own home décor and you will see how much of a difference does it really make. Tutorial
16. How To Make A Lunch Sign On An Old Window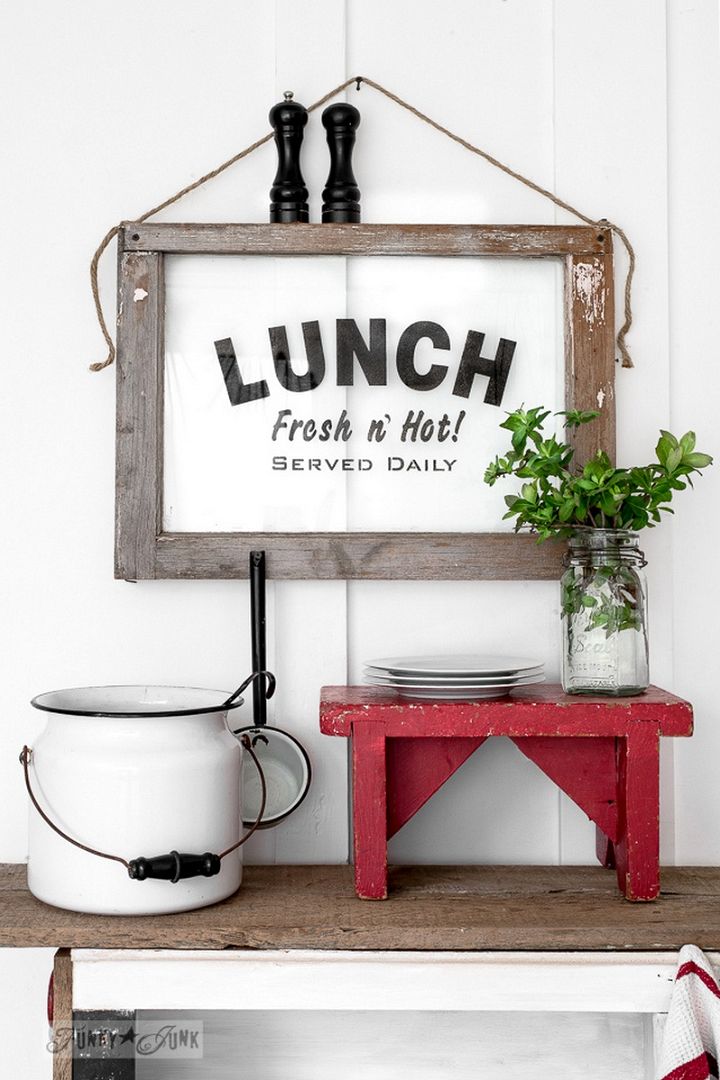 There are many objects that we can reuse and recycle to make something completely new and innovative. This diy project involves an old window transformed into a sign for lunch time. You can decorate your kitchen with different menu signs and board as wall hangings. This lunch sign looks absolutely phenomenal as you can see. Tutorial
DIY Wall Decor Ideas – The idea of a new coat of paint even though it is amazing, can only take a space to a certain extent. If you're really looking to make your home feel more like home, the best way to do it is to customize it is by using one of these wall decor ideas.
17. Chalk Paint Candlesticks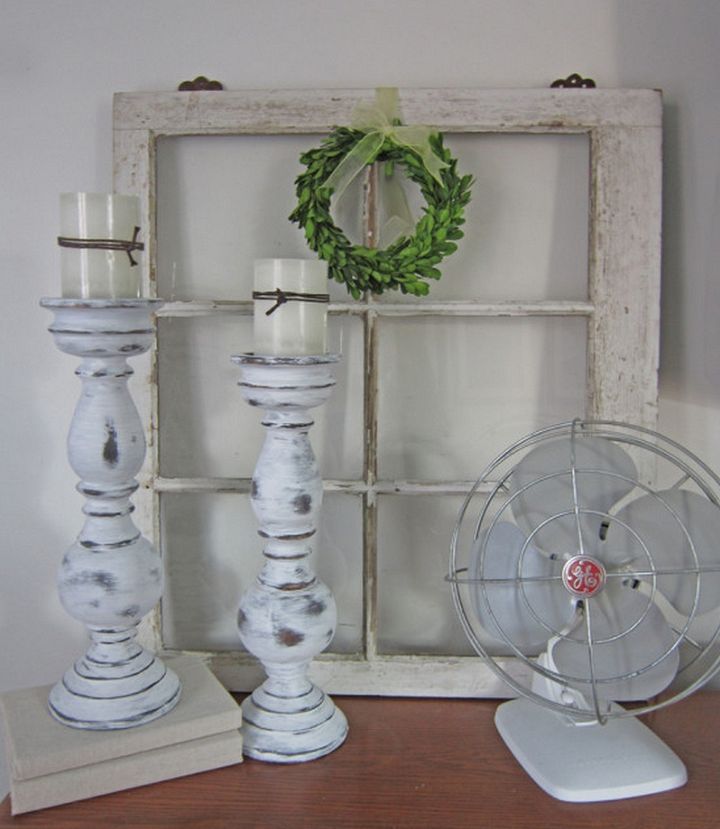 We can make candle stands in literally hundreds of styles and designs. However we often look for easier and quicker options and ideas like this one here. these candle stands are chalk painted and looks ravishing and stunning. You can also pick and choose your favorite chalk paint color and style your tables with such amazing pieces like this. Tutorial
18. Candy Hearts Wind Chime and Ornaments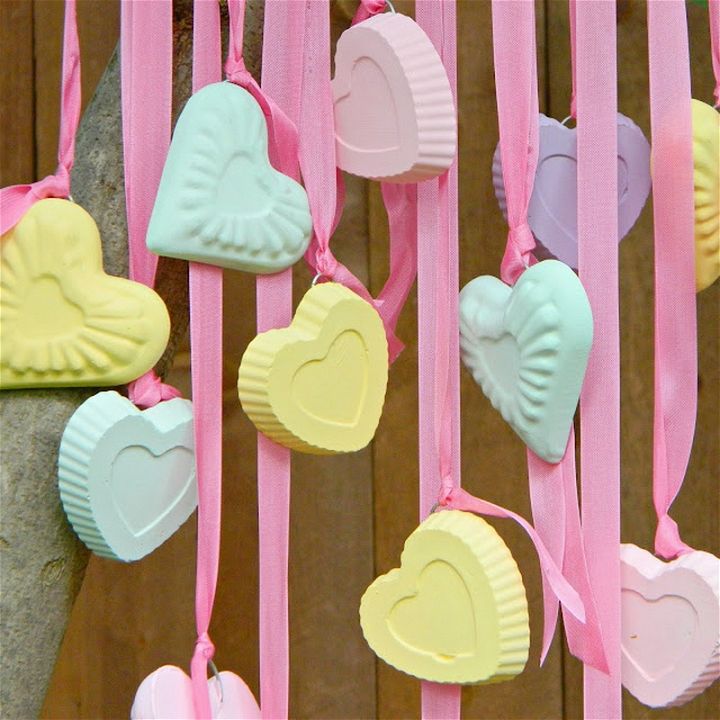 Have a look at these beautiful candy heart wind chimes and ornaments and go through this amazing and easy tutorial here. For this project you need to have a few materials such as chalky finish in innocence, heart molds, ribbons, drill, plaster of Paris, wire, wire cutters and wood molding of a specific measurement. Make yourself proud by making this amazing and adorable thing for your home décor. Tutorial
19. GEO Stamped Napkins And Envelopes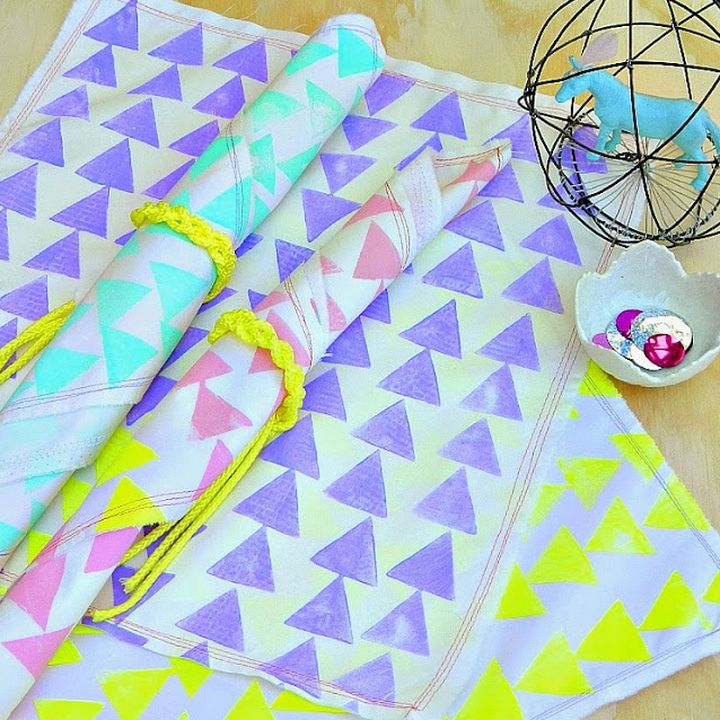 There are many of us who like to do experimenting with different fabrics and its so much fun. This diy project will guide us through the making of some stamped fabric to make napkins for your dining tables. Similarly you can also make envelopes with the same technique and process. Make a list of the materials that you need and start you mission towards making some amazing napkins and see how you can stamp them in your own style. Tutorial
20. Butelki Ubrane W Tkaninę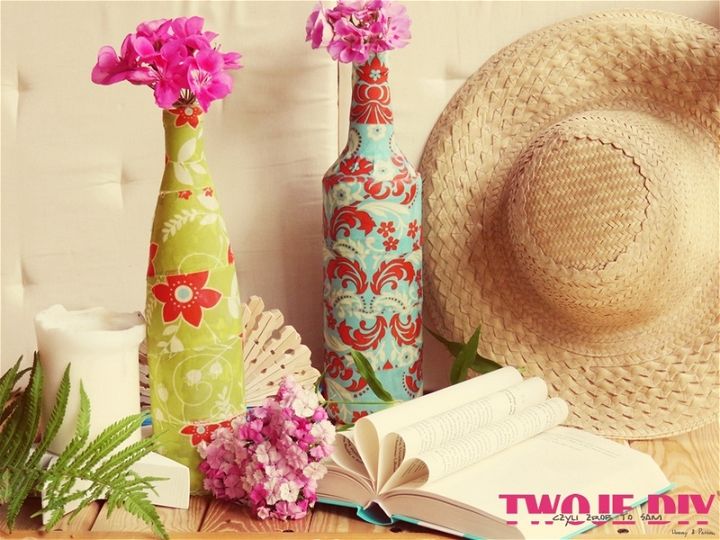 Try to make some beautiful and elegant flowers vases with the empty wine bottles and you can see how beautiful they seems to be. You can use paint for making the bottles look good and attractive. Besides paint, you can also make designs over these bottles. These bottles come flower vases look just on point and will help you decorate your home nicely. Tutorial
DIY Tv Stand Ideas – The free television stand designs will assist you create not just a space for your TV to be seated, but also a space to store all your connected media and devices. You'll also be able to build it according to your personal taste There are plans for rustic, farmhouse modern, contemporary and industrial-style TV stand.
21. Make Sequin Candle Holders For Your Festive Table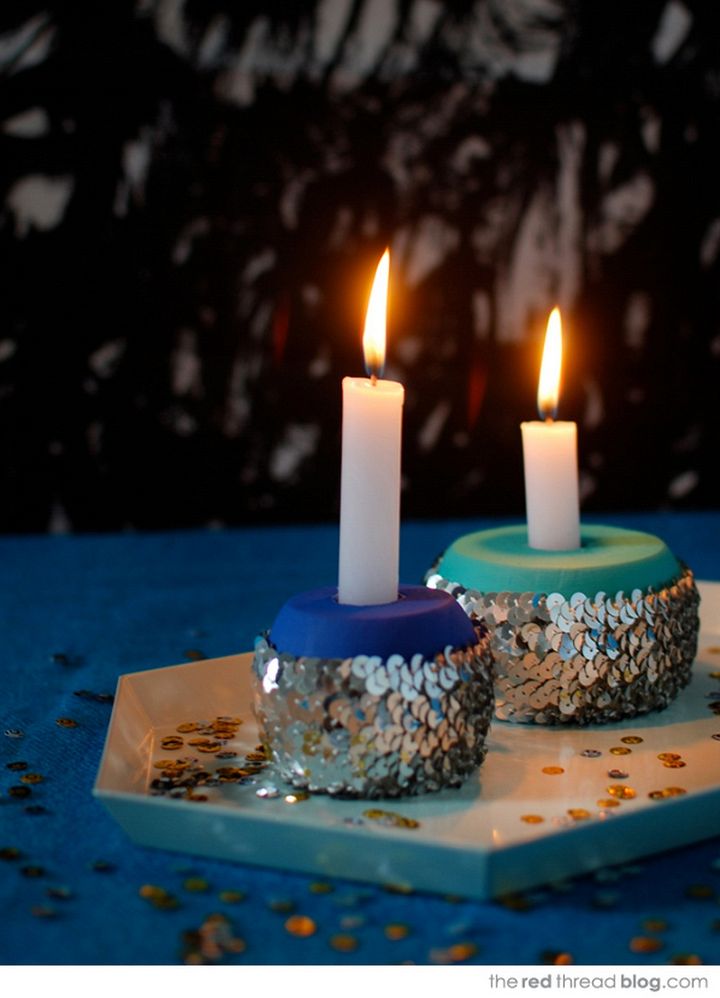 Whenever we decorate our tables for festivals, we must make sure that the tables gives the correct vibes. Therefore this table décor with sequin candle stands is a must try. If you are also into home décor especially around festivals , you must make some effort to make these diy candle stands with sequins and make your table look decorated and celebrated. Tutorial
Conclusion:
We should decorate our house always but when festivals are around we must pay some extra attention to the decoration of the house. To create the festive vibes in our homes, we can incorporate many things in our house and we can take help from the diy projects here. you can also use recycled material for the purpose of decorating your house regarding festivities.