Home decoration is a lot of people's number one priority. It's a proud moment for you if your home feels warm, welcoming, and well-decorated. You must not decorate your house to always impress your guests or people visiting you, instead you must pay attention to your house décor for the sake of your own happiness first. You will surely find peace and contentment while decorating your home with these 30 Best DIY Home Decor On A Budget
It's not important that you always have a lot of spend money while decorating your house. However, some level of creativity and innovation is definitely needed for doing things like Home Décor. Pick and choose ideas from here that are best suitable for your home, space, and budget. You can decorate your house with nice plant pots, shelves, mirrors, paintings, curtain rods, and Wall Décor. Use your skills and start these projects right away before the festive season starts so that you can make your house presentable and appealing.
1. 3 DIY Flowerpot Ideas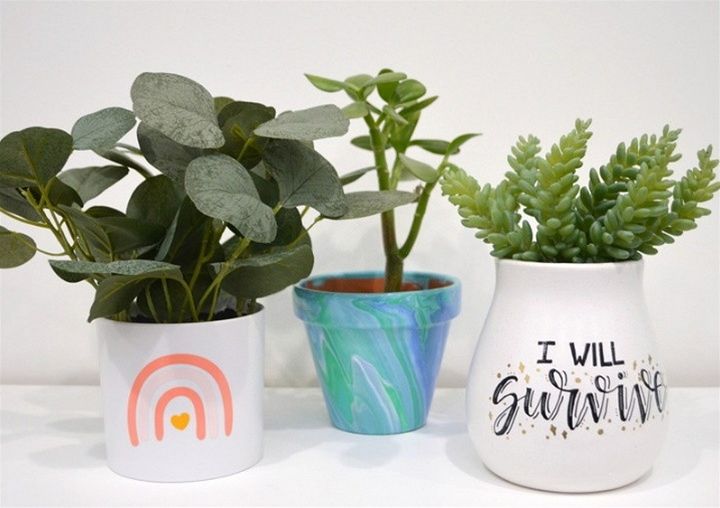 Home décor is a really vast phenomenon. You can use hundreds of ideas when it comes to Home Décor. Flowerpots and different indoor plants are the most special way to decorate your home. Keeping plants or DIY flower pots not only makes your house look decorated but also makes the atmosphere clean. here!
2. Beach Pillow from Old Jeans and Troubles of the Heart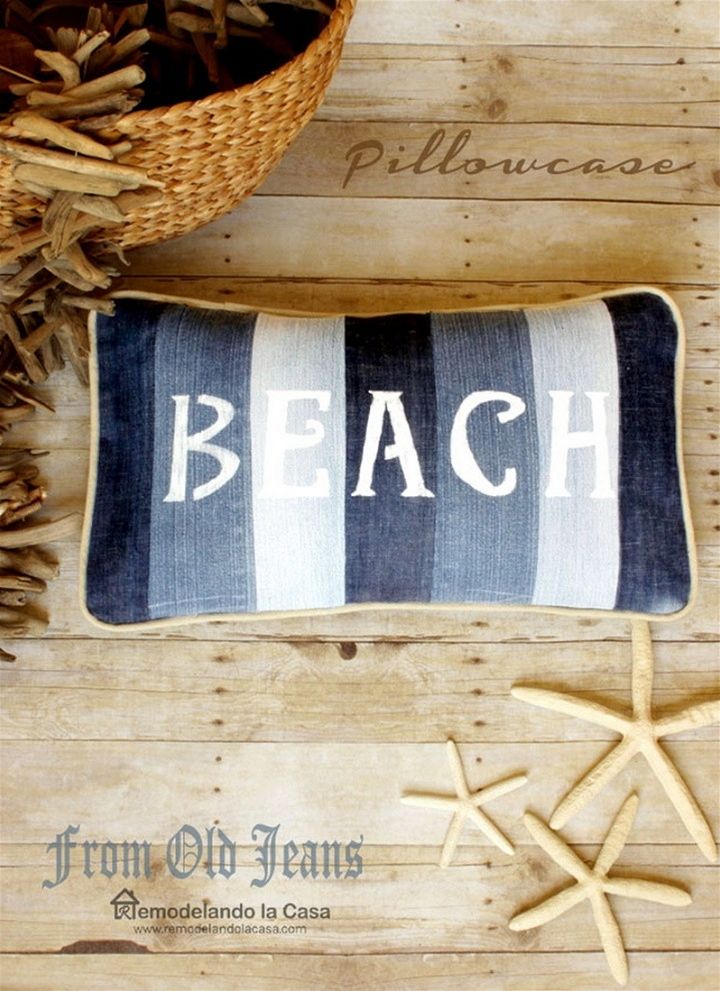 This is a DIY beach pillow that you can make from old jeans. You can very conveniently use your old jeans into making a pillow cover with beach written on it for the sake of décor. This pillow will spice any space where you keep it. Learn the way of sewing and stitching this DIY pillowcase. here!
3. Crate Shelves Bathroom Organizer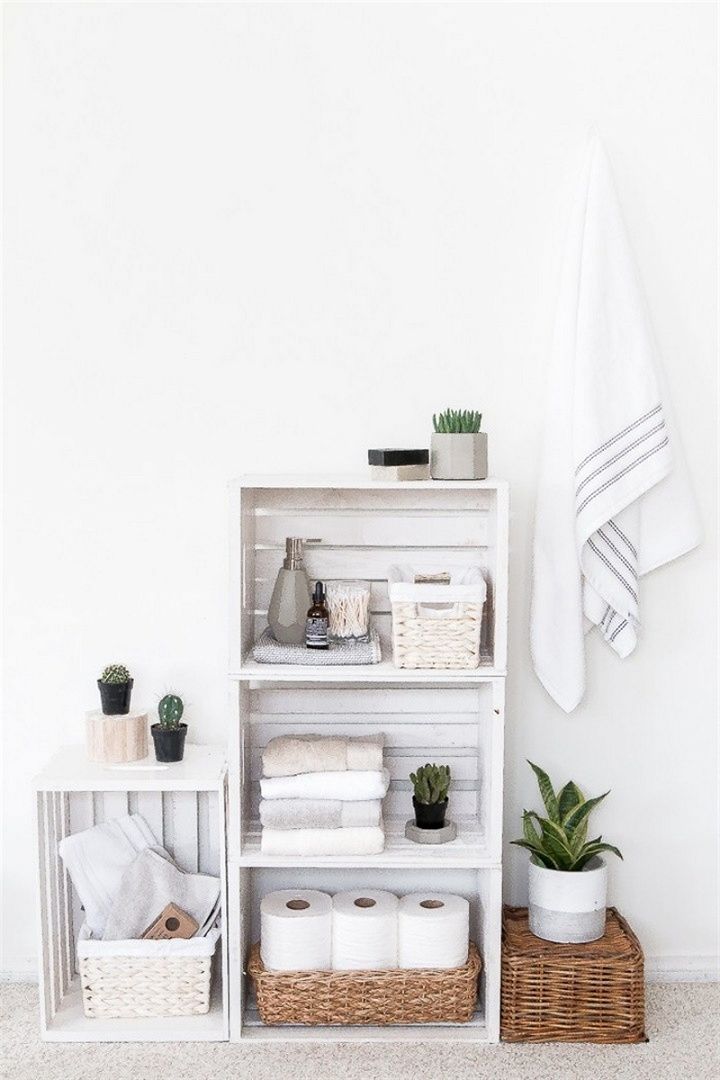 Using some uselessly lying items for the sake of home décor is a very satisfying feeling. For the bathroom storage idea use some old crates. These crates will serve as shelves for the bathroom and they look perfect as you can see. Paint these crates if you want in any of your favorite colors or according to the bathroom theme. here!
4. Dandelion Painting on Canvas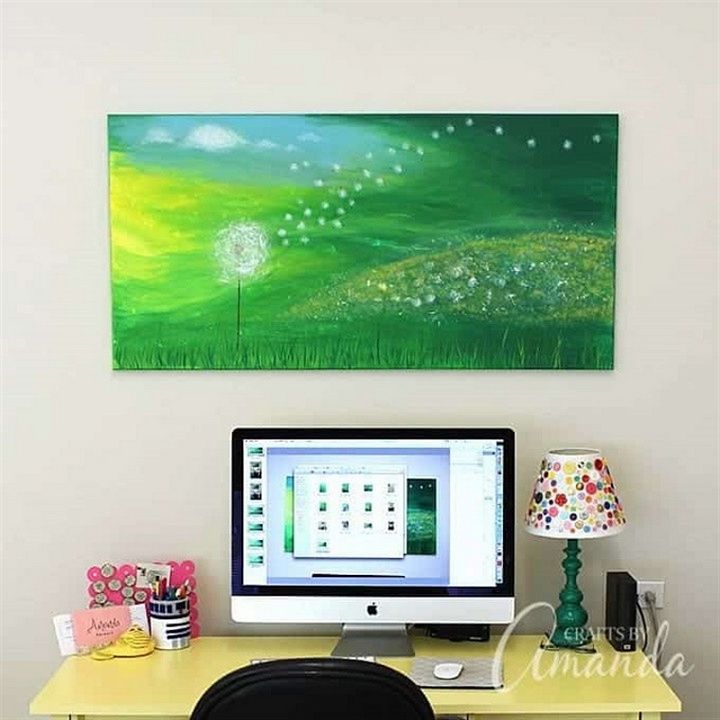 Make this dandelion painting for any special wall in the house. This painting will definitely make the wall pop and look amazing. Make similar paintings and display them on different walls in the house. Learn how to paint this in this project here. List down the supplies that you need for this painting and you can start over. here!
DIY Home Decorating Projects – All of us should ensure our homes appear attractive and elegant by using these 21 amazing DIY Home Decorating Ideas.
5. DIY Dollhouse Bookshelf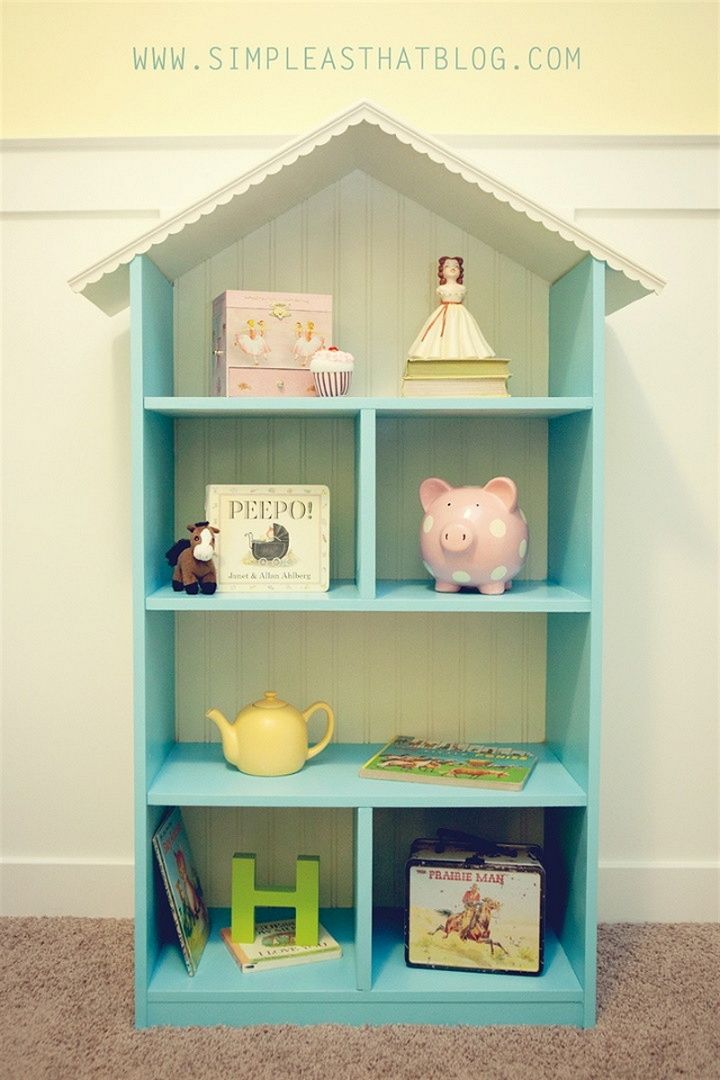 Make this two-in-one decorative item for your home. This is not only a doll house instead it's a bookshelf too. You can make this shelf in a doll house design and see some amazing results using just a little bit of creativity. This is a unique yet intelligent idea to save space. here!
6. DIY Dowel Curtain Rods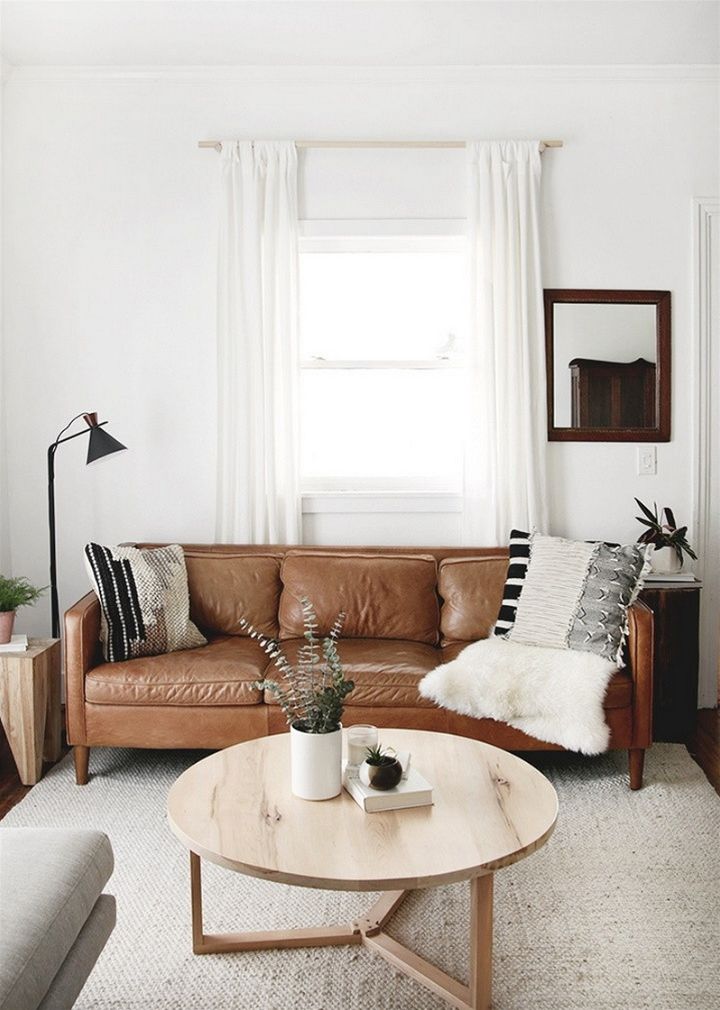 Curtains are something that really creates an image of the house. Curtains affect the entire interior of your house. This project tells us how we can make DIY dowel curtain rods. Some home décor projects are such that they only demand a little bit of your time and not that much money. here!
7. DIY Ladder Shelves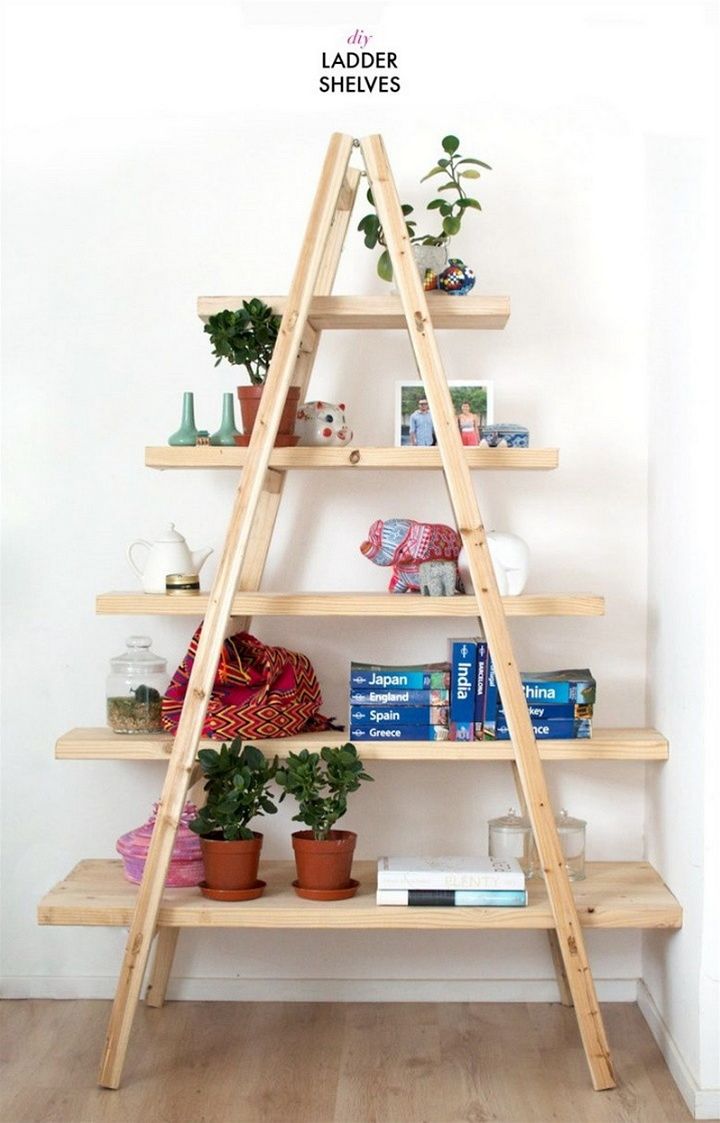 Shelves are very important in the house. We can keep books, decorative items, and much more on shelves. Instead of making regular shelves, try this DIY ladder shelf for your home. This shelf will really change the entire look of the room where you keep it. This is a double-sided ladder shelf that you can easily make. here!
8. DIY Monogram Planter Tutorial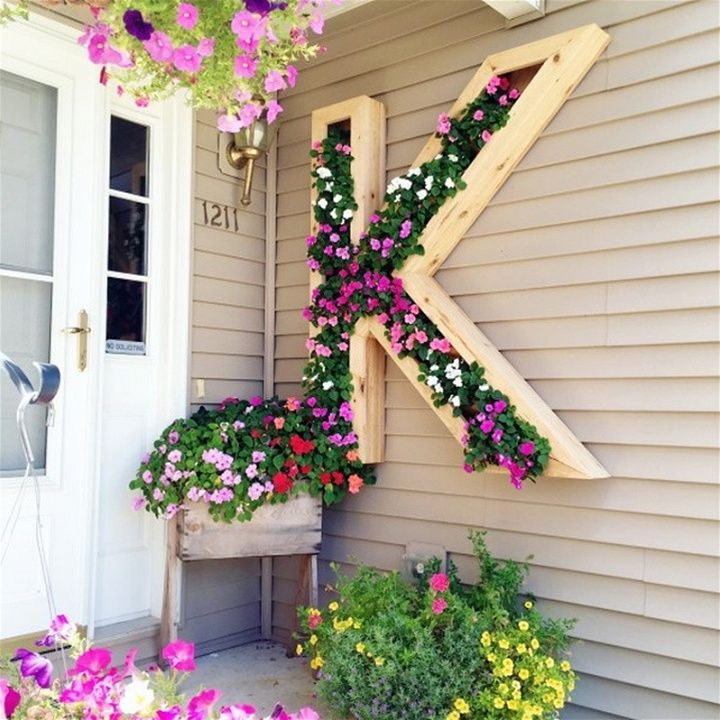 We can think of hundreds of ideas when it comes to DIY home décor ideas. Have a look at this DIY monogram planter tutorial here. You just have to follow the guidelines of this tutorial and you will easily be able to create this masterpiece for the outdoors of your house. here!
DIY Home Decor Ideas – These 50 best Decorating Ideas for Home for DIYers will certainly amaze you and ensure that your guests feel welcome and at home.
9. DIY Moss-Covered Flamingos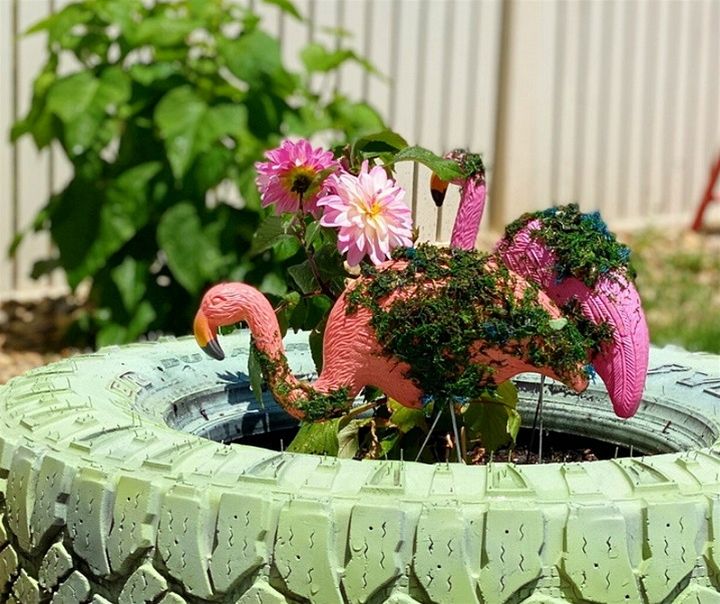 Keeping our outdoors well-decorated is equally important. Emphasize your outdoor decoration with this DIY moss-covered flamingo idea that you see here. Mosses always look good in the garden areas. Decorate flamingos with mosses and see some eye-catching results. This project will take a little bit of your time and you will end up with something stunning for sure. here!
10. DIY Painted Anthropologie-Inspired Chair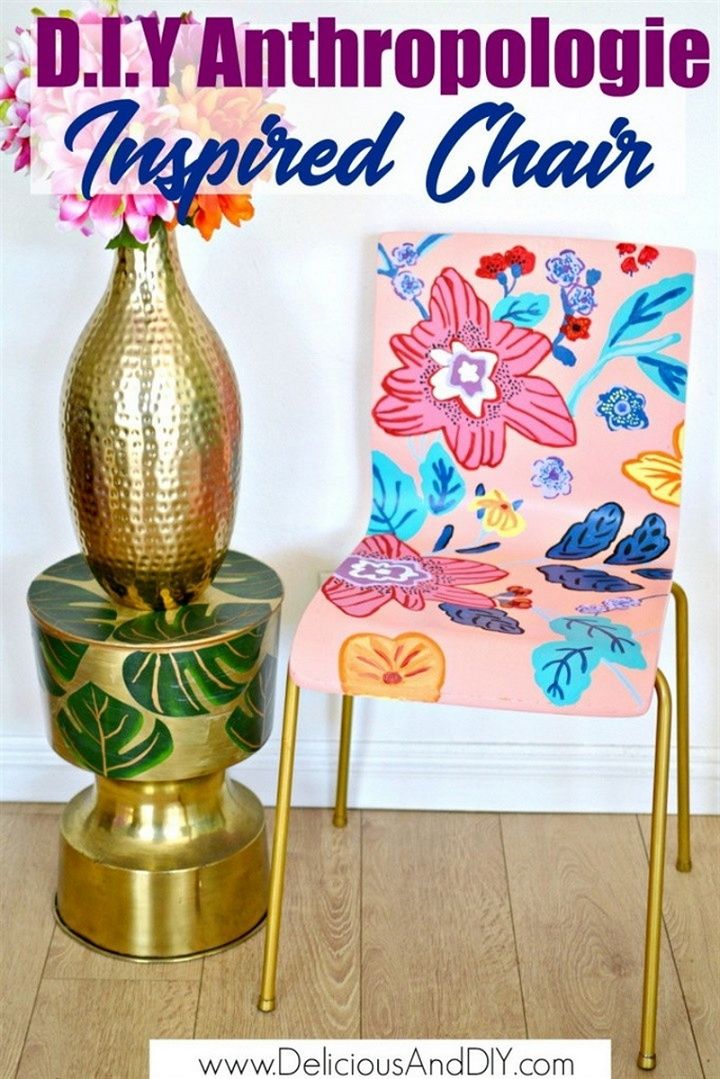 We all have furniture lying in our houses with the same old look. Try transforming your old furniture pieces in order to make them look new and fresh. This Anthropologie-inspired chair is the goal when we talk about transformation. Place this chair anywhere and it will catch attention. here!
11. DIY Rainbow Wall Shelf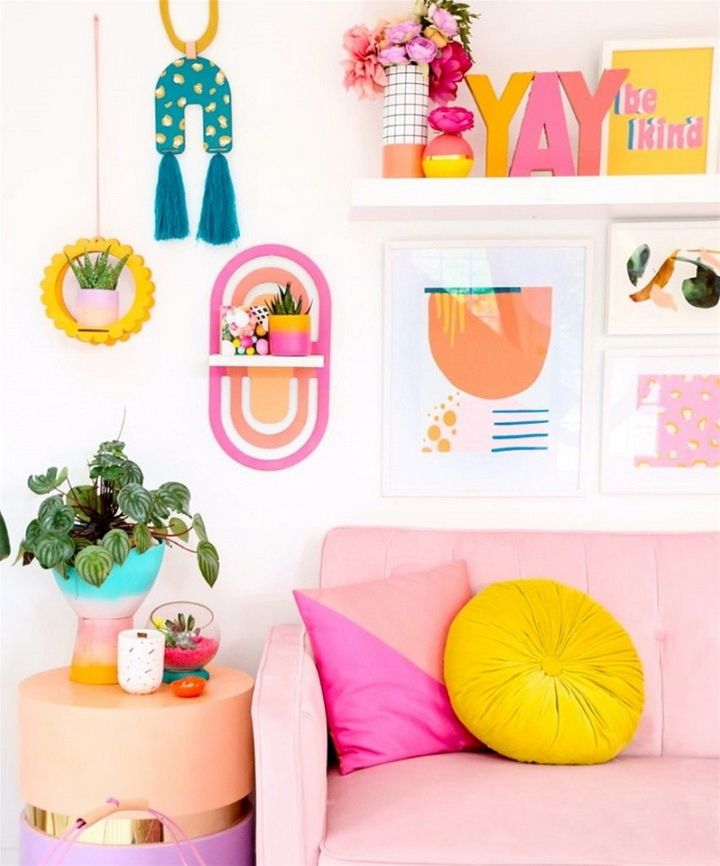 Rainbow colors are always eye-catching and attractive. Dedicate a corner in your house to just a rainbow. Paint your wall in rainbow colors, display some frames with the same theme, and place a couch with beautiful rainbow colors and pillows. This entire rainbow theme will truly decorate your house in the sweetest way here!
12. DIY Seashell Candle Holder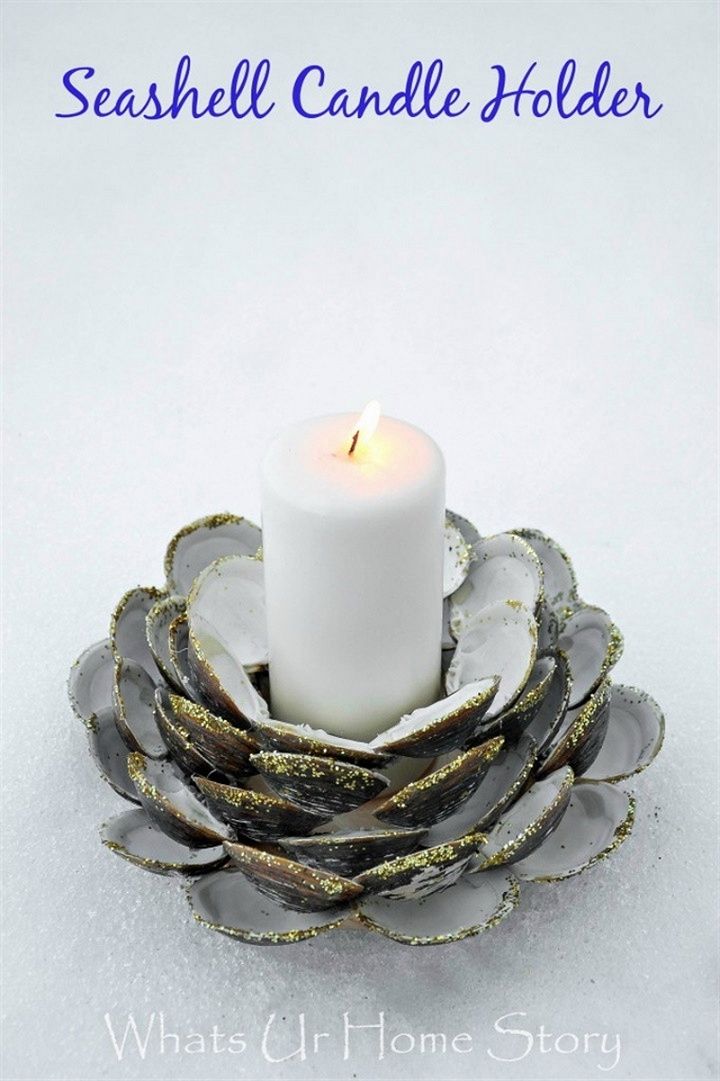 Make some candle holders with the help of this DIY project here. Candles always make the house look inspired and decorated. This is a DIY seas shell candle holder that you can easily make at home. Make a good amount of such holders for candles in your house and this will end up being a super easy decoration for the house. here!
13. DIY Spine Bookshelf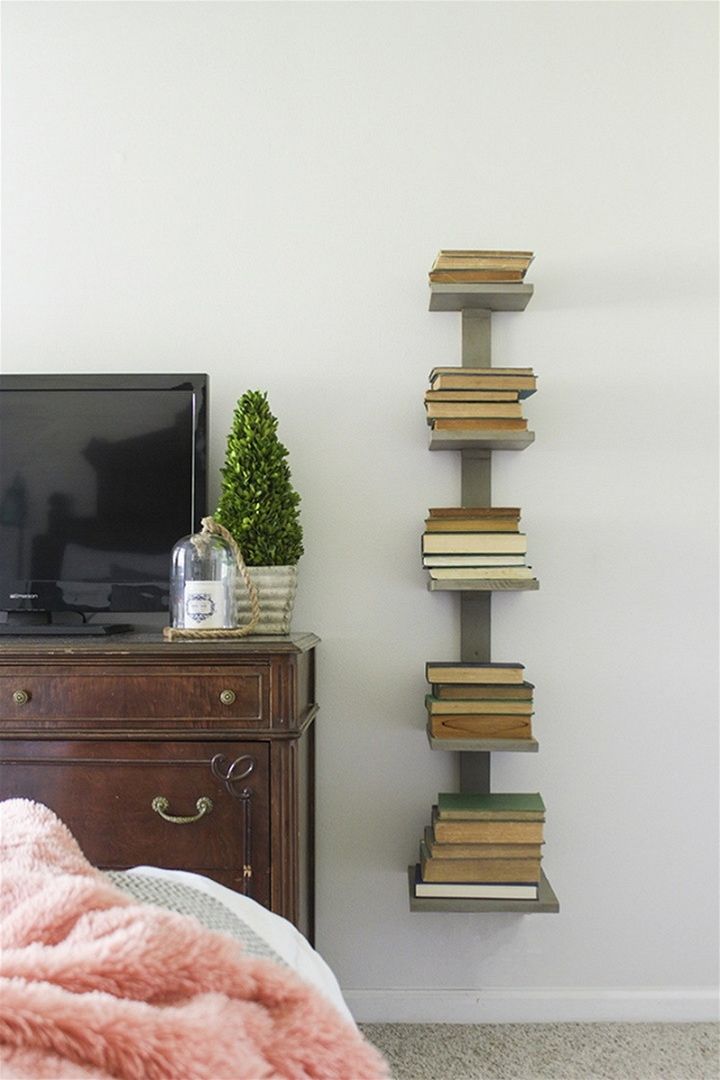 Bookshelves can be of different designs and styles. Shelves are very important in a house but a unique shelf makes the entire room look unique. This is a DIY spine bookshelf. Have a look at the tutorial here for making this spine bookshelf. This shelf is suitable for a shelf, chest drawer, and computer table. here!
14. DIY Toy Storage Crates Nursery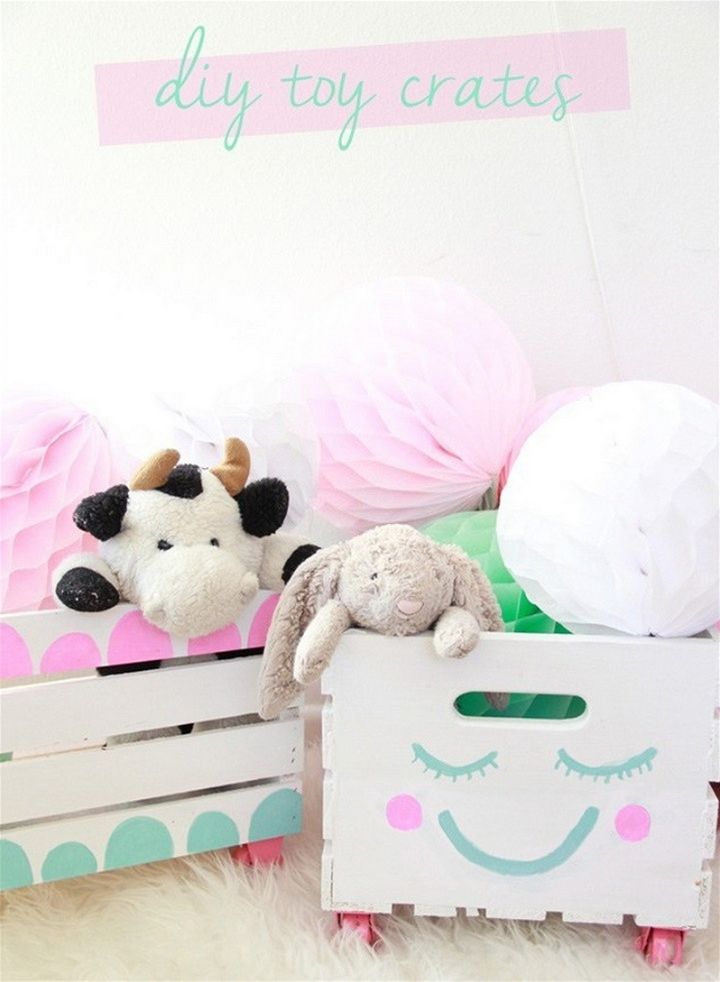 Toys also need to be kept in interesting containers in order to make the house look decorated. Make these DIY containers for keeping toys. This container is best suitable for a nursery or kid's room. Engage your kids along with you in making this project so that they have fun while making something useful here!
15. DIY Wood Nightstand With Drawer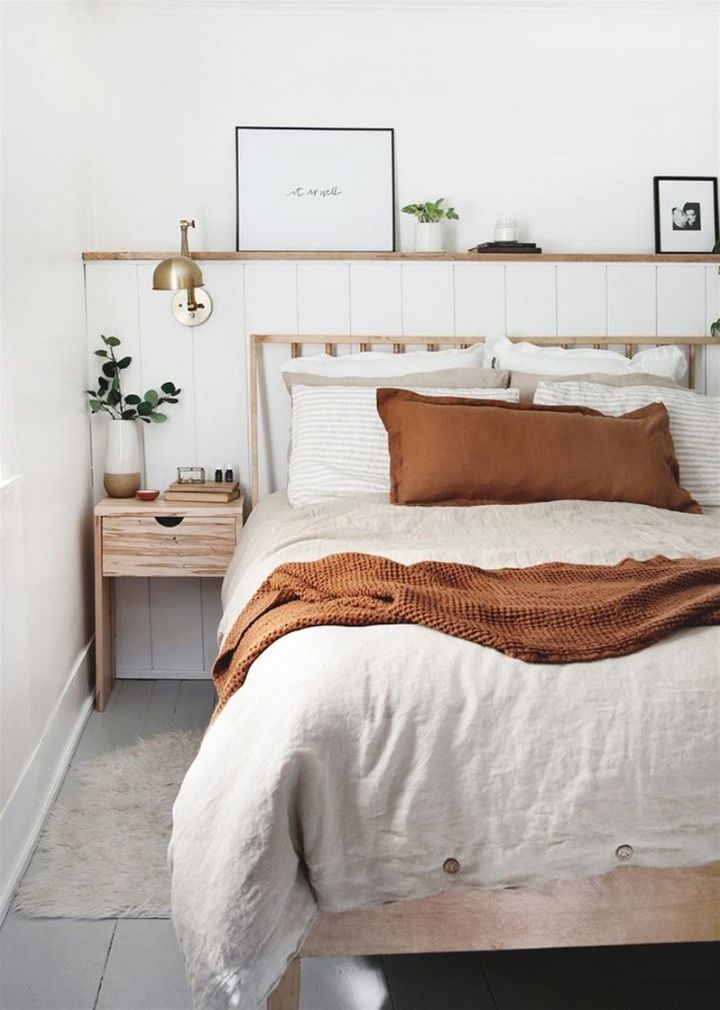 When it comes to house decoration, you must think of making some interesting and creative furniture pieces. Have a look at this wooden nightstand that you can easily make for the side of your bed. This beautiful and useful addition to your house will definitely enhance the entire look of the house. here!
DIY Home Decor On A Budget – You'll definitely find peace and happiness when you decorate your home with these 30 best DIY Home Decor Ideas on a Budget
16. DIY Wooden Arrows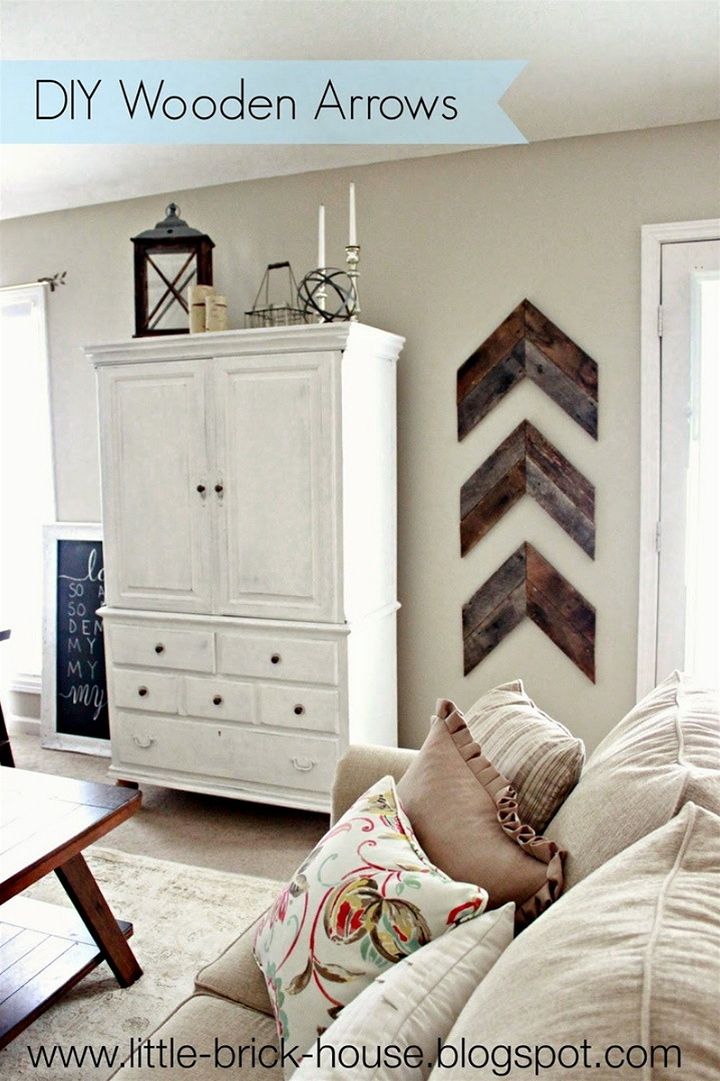 Wall Decoration is very important when it comes to decorating the house. However not only paintings can decorate a wall but also some interesting and fun crafts like these wooden arrows can create an amazing look. You can make these wooden arrows for any wall of the house. here!
17. Framed Felt Quilt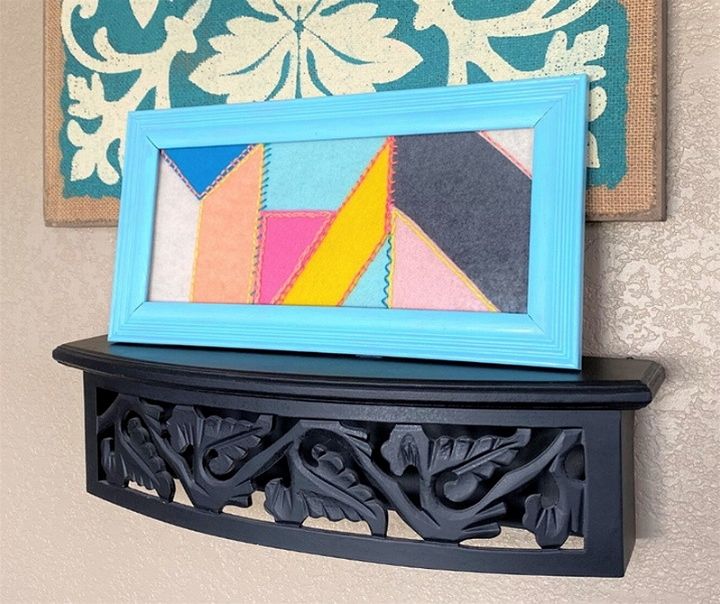 Felt sheets are something that people extensively use in creative art and craftwork. There are about a hundred uses for felt sheets. Here felt quilt is displayed in a frame and this looks absolutely unique and amazing. You can place this frame anywhere or hang it on any wall. here!
18. How To Make A Colour Block Taper Candle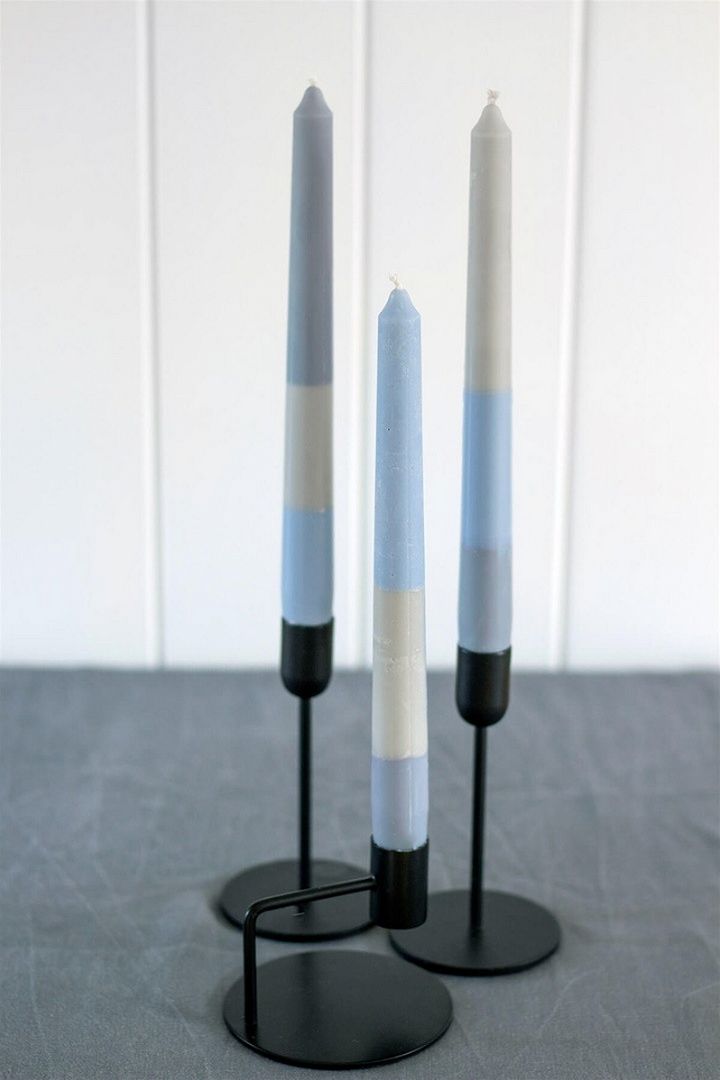 The candle really makes a difference when it comes to house decorations. Instead of buying expensive candles from stores, you can try making your own candles with this DIY color block taper candle. Place these candles in any stand or buy some from a dollar store and display it proudly as handmade things are always to be proud of. here!
19. How To Make Shibori Pillows For The Holidays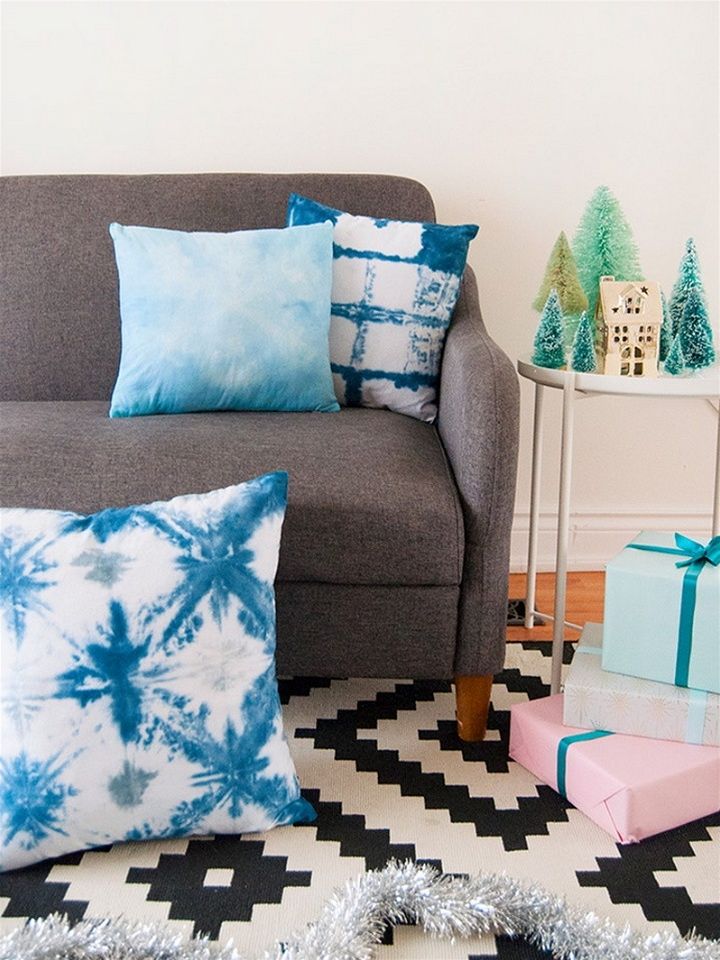 As we know that the holiday season is just around the corner. Therefore making some preparations beforehand will give your inner satisfaction for sure. This is a DIY shibori pillow idea that will help decorate your house in a very sweet way. Learn the procedure from here about making these pillows for your couch. here!
20. How To Make This Ridiculously Adorable Pom-Pom Tassel Wall Hanging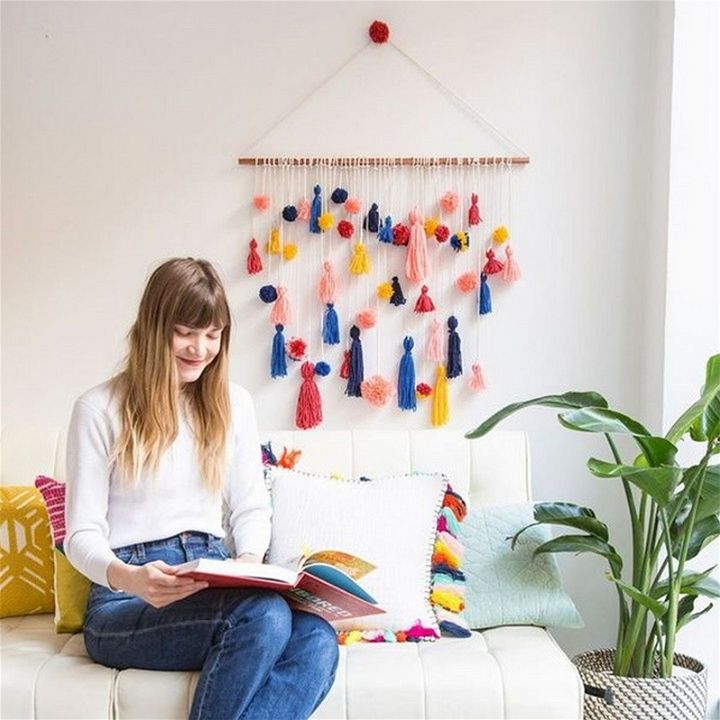 Pompoms are many people's favorite craft to work with. When it comes to art and craft, pompom never fails to impress. This is a DIY pompom tassel wall hanging that you see here. This wall hanging is definitely adorable and eye-catching and no one can ignore this. Make this easy and lovely wall hanging with pompoms and just a few other supplies. here!
DIY Wreath Decor Ideas – The 20 DIY Wreath Decoration Ideas for Home Improvement are different from one another and are unique in their approaches.
21. How To Paint A Vintage Buffet Table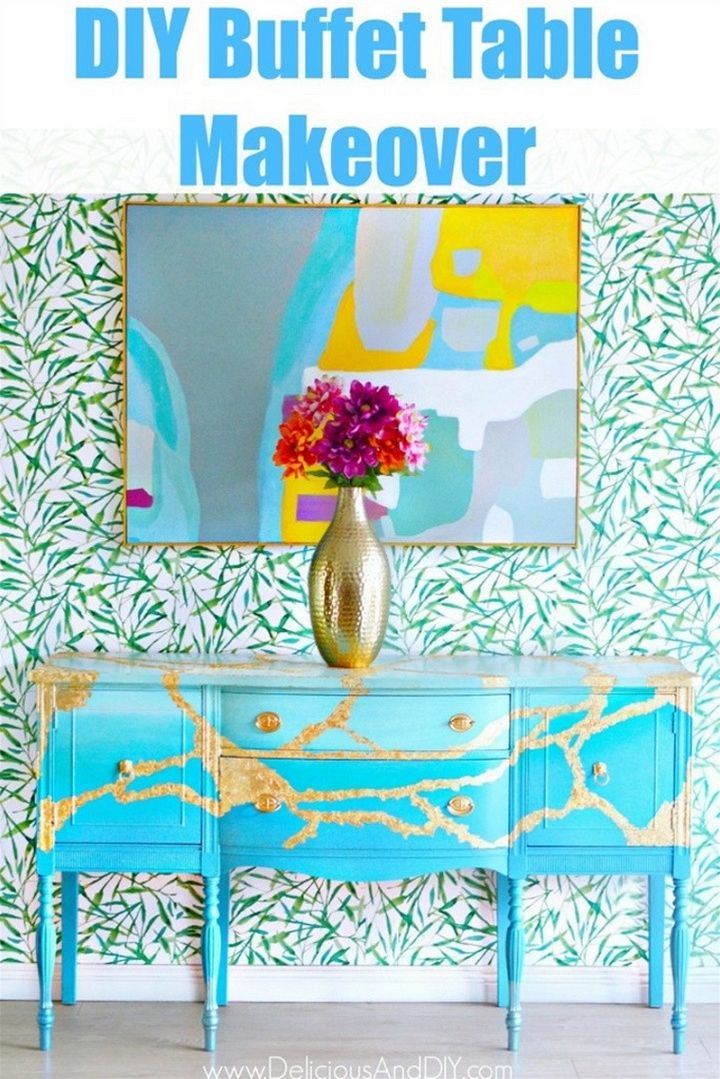 Recycling, recreating, and retouching are always useful when it comes to house decoration. Transforming old furniture pieces requires creative minds and a passion for making something new. This is an old buffet table transformed very conveniently with paints and stencils. here!
22. Ice Cream Parlor Chair Makeover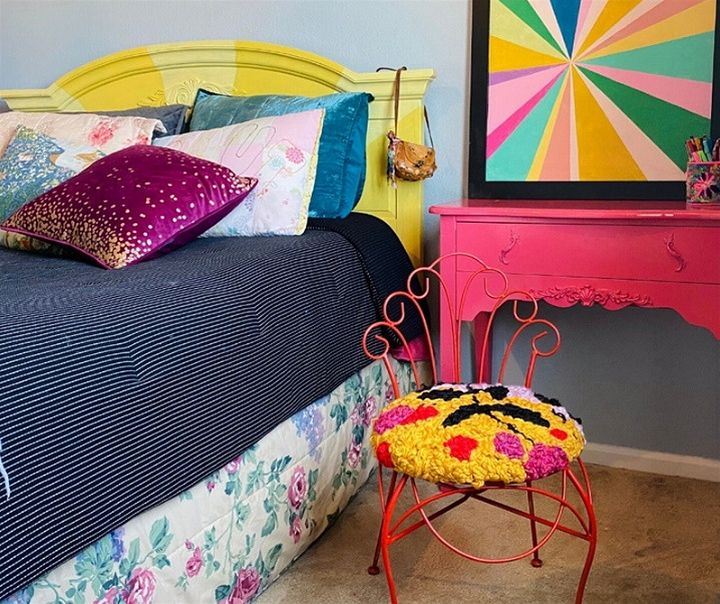 This is a chair makeover which is so interesting that you really want to do it now. This is an ice cream parlous chair that is transformed and turned into an amazing funky, trendy, and cool chair. Have a look at the colors that are used in order for it to stand out in any room. here!
23. Iridescent Pumpkin Planters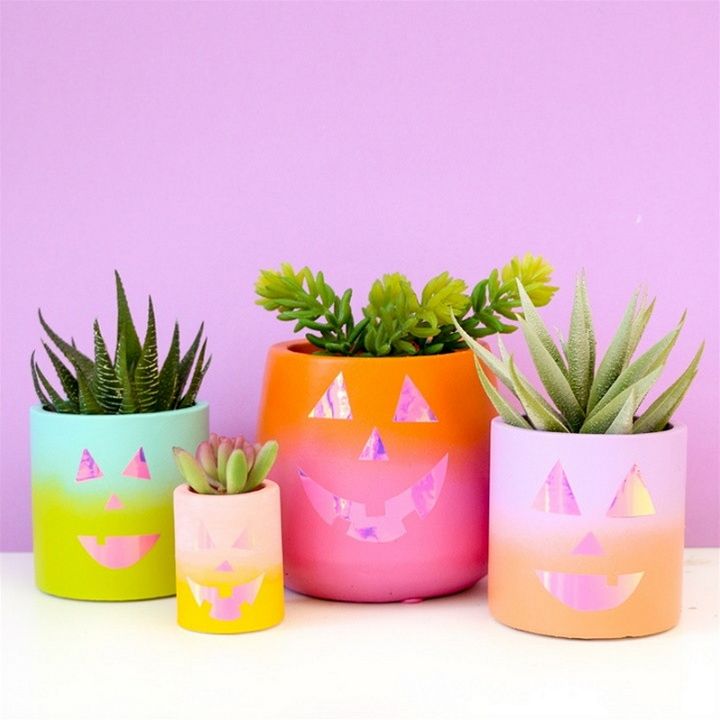 Planters do make a lot of difference in the house. Make these pumpkin planters for your house and see the change. House Decoration is not a matter of one day. It takes a number of projects to make a house well-decorated. These DIY Planters will make a corner look beautiful and well-decorated. here!
24. Leopard Print Wall With Cricut Joy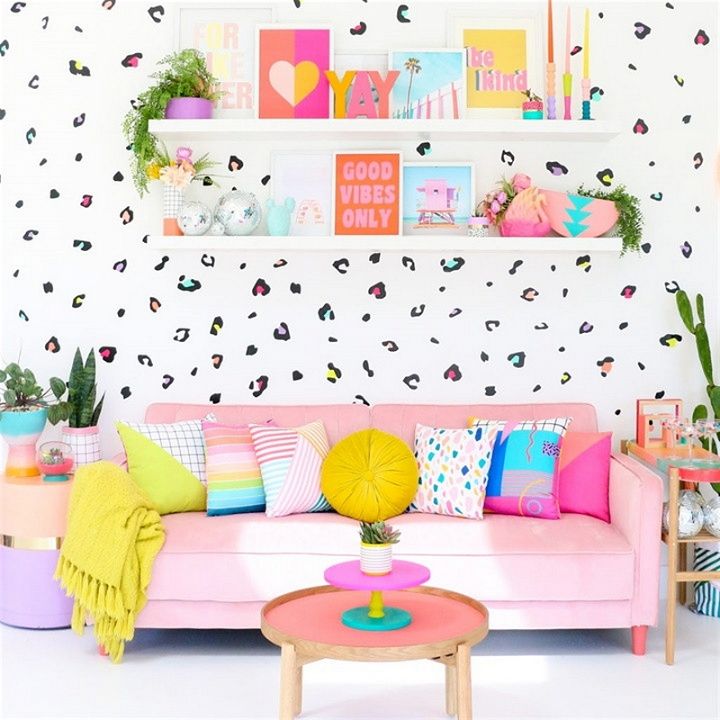 Wall decoration plays a vital role when you want to transform the look of your house. You can do this leopard wall print easily in just a few steps. Learn the process here in this project and you will end up designing a whole new wall in your house. Along with decorating this wall, you can add some matching furniture, throws, pillows chair, or whatever you feel like, here!
25. Making Tea Light Holder With A Marble Effect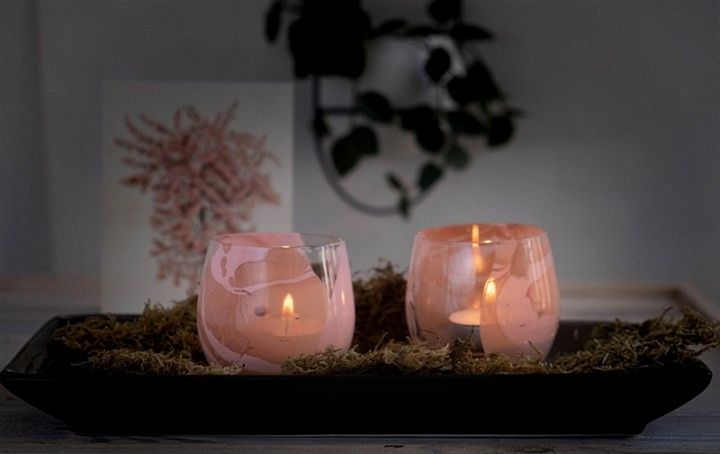 This is probably the sweetest tea light holder project you will ever see. This tea light holder has a marble effect in it and together with the candle, this looks extraordinarily beautiful. Learn the process step by step in order to wind it all up perfectly. here!
26. Modern Geometric Peach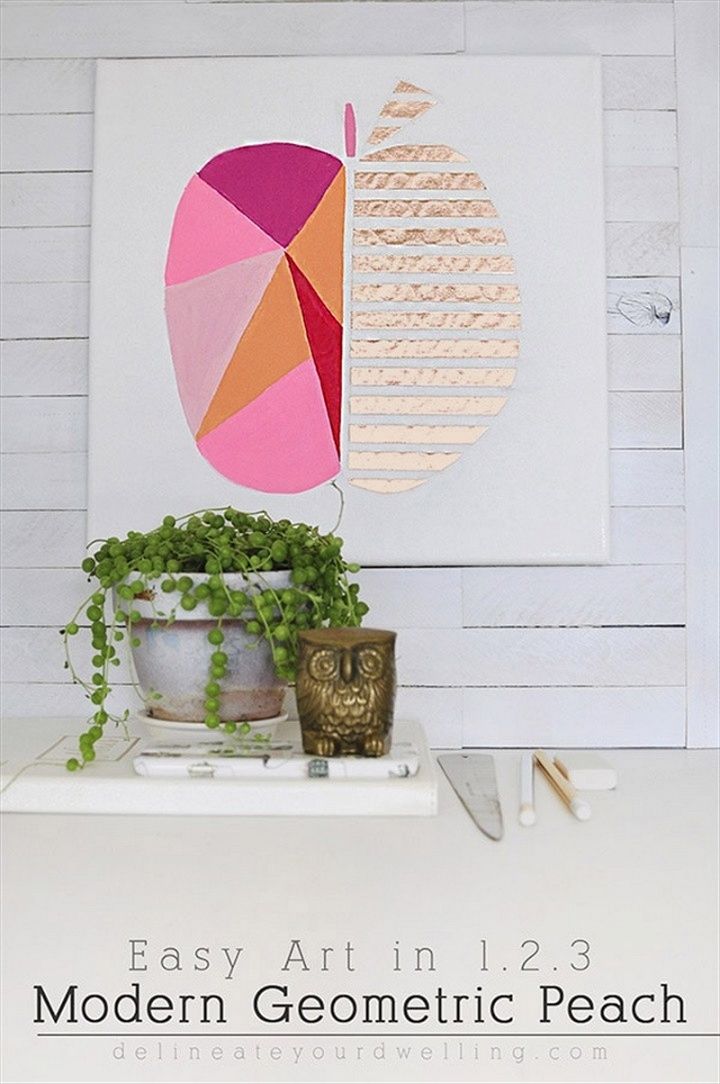 This is a canvas project where a geometric peach has been painted. This painting will definitely look great with its unique design. This is an amazing piece of art. For this you need, canvas or heavy paper, an angle brush set, copper foil washi tape, and five acrylic paints. here!
27. Roman Numeral Clock Tutorial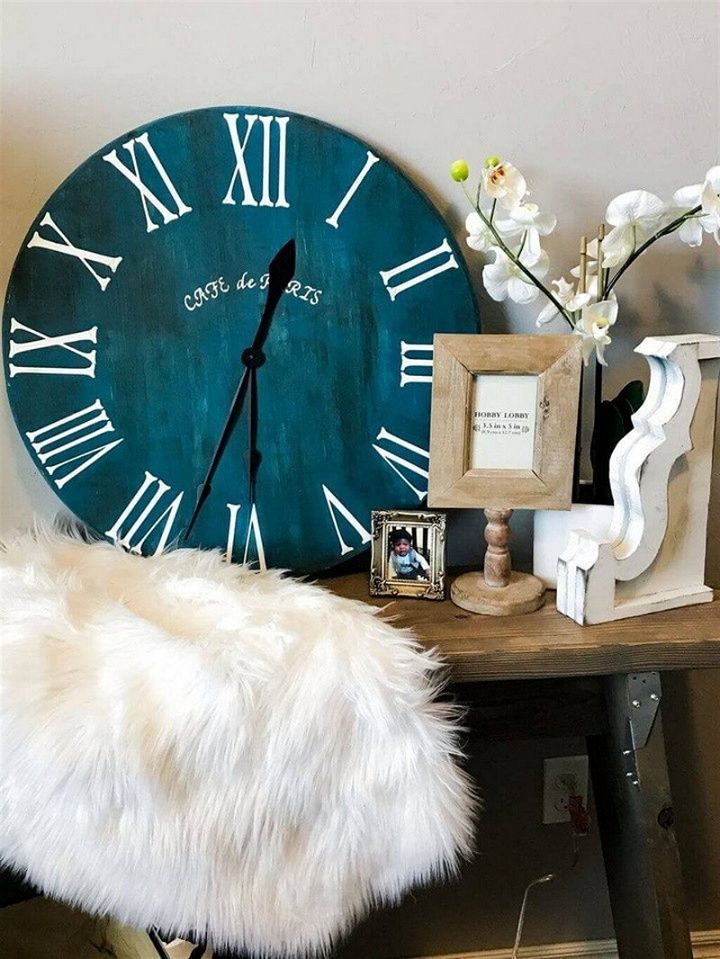 Wall clock making is always interesting and fun to do. This is a roman clock project that you see here. This roman numerals clock gives an old and ancient look and you must make it for any of the walls in your house. A well-decorated wall makes a great impact on any room of the house. here!
28. Shabby Chic Rag Garlands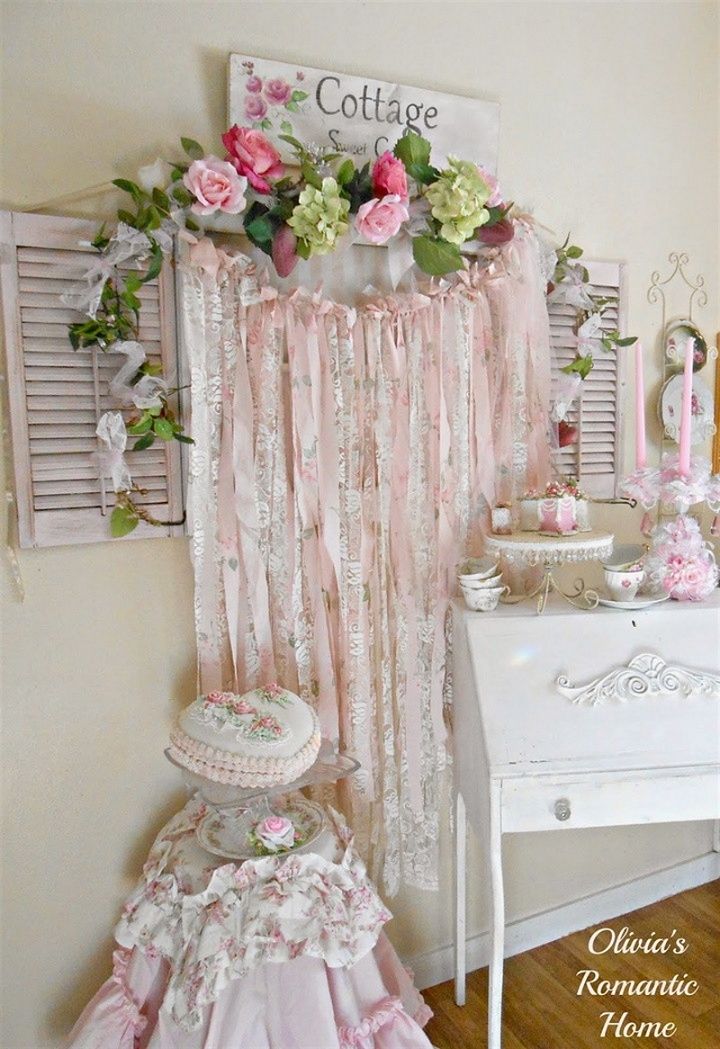 Garlands are always an easy way to decorate any wall. This wall decoration eventually impacts the look of the entire house. This is a DIY shabby chic rag garland that looks absolutely stunning and beautiful. Learn the process and make this beautiful garland soon. here!
29. Stenciled Succulent Hoop Art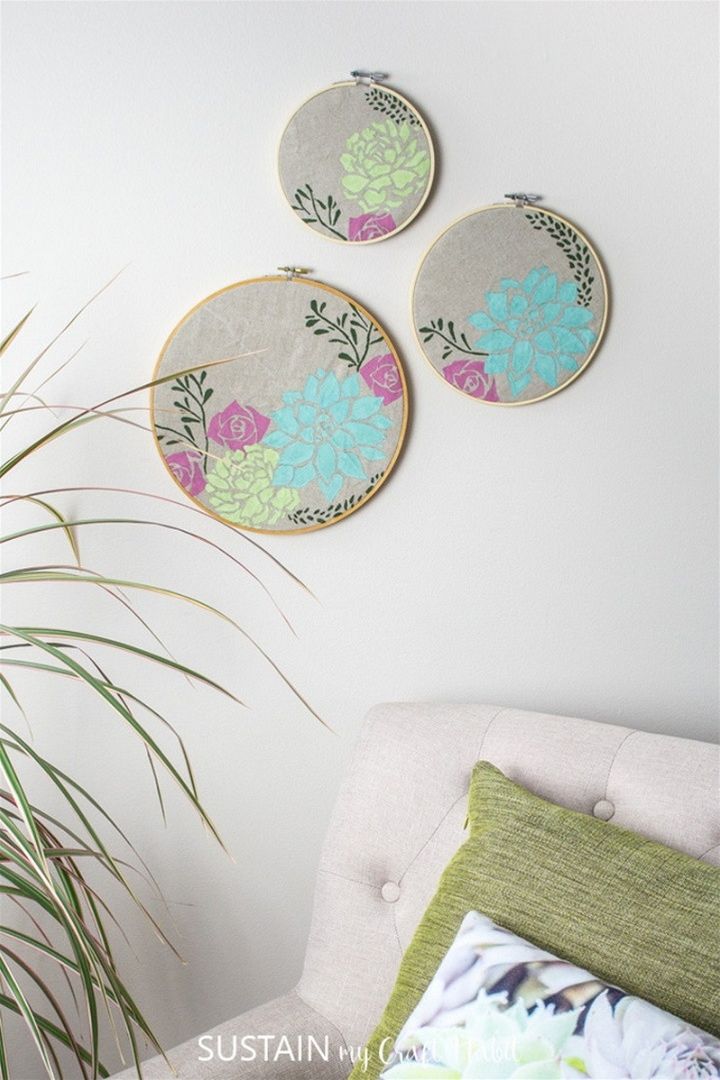 Stencils are always helpful and useful when it comes to house decoration. This is a stenciled artwork that looks amazing on any wall. This stenciled art is framed in the old style embroidery frames and this creates a lovely look for the wall. Decorating any wall in the house will straight away impact the entire look of the house. here!
DIY Housewarming Gift Ideas – Here are 25 Homewarming Gift Ideas and Homemade Gifts that will be awe-inspiring and make your host happy.
30. Upcycling Glass Bottles Into Vases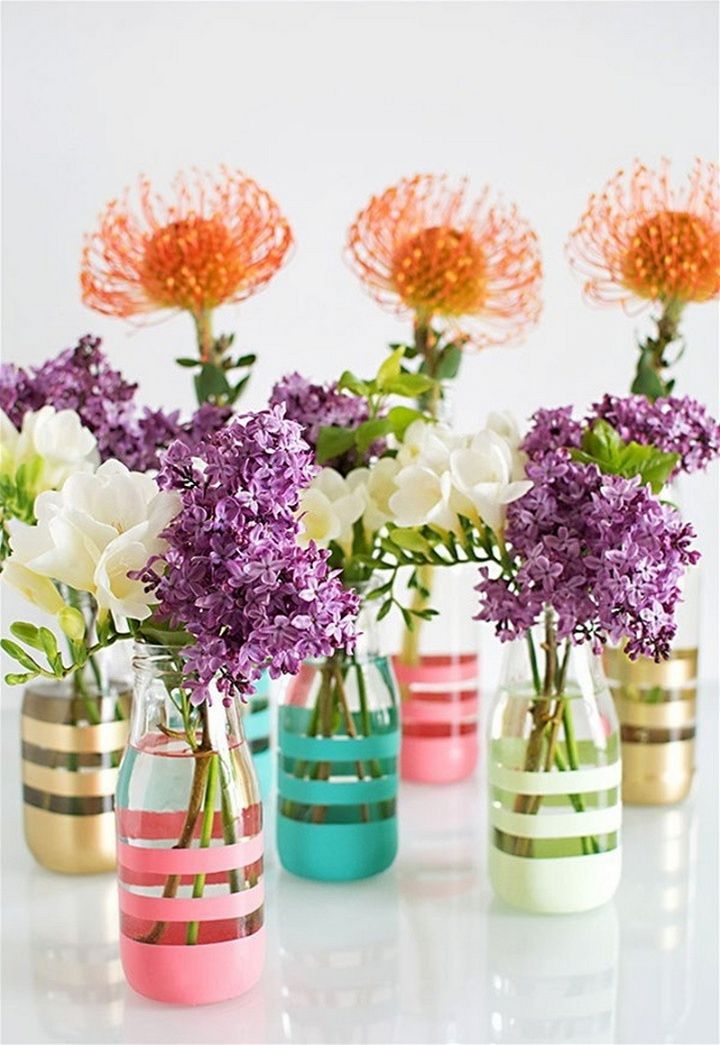 Vases always enhance the look of the room. Instead of buying the vases from a store make your own with glass bottles. Have a look at these beautiful glass bottles turned into flower vases? Simpler things are always better and more beautiful. Make a collection of these bottles and place them together at any corner to make them look inspirational. here!
Conclusion:
Home decoration is very important in fact more than anything else. Spend some of your time and money on these projects so that your house can be your own heaven. A nice well decorate home always feels inviting and gives positive vibes to whoever visits. Try these out and see which ideas work the best.