Home decoration is something that defines our style, and aesthetic sense. For home décor, you can be as much creative as you want to be. Show your skills and inner talent in your home décor. These 50 Best DIY Home Decor Ideas For Crafters will definitely blow your mind at once and make your guests feel invited and welcomed. Whether it's a festive season or not you must pay attention to your house decoration.
Almost all of these DIY Home Décor Ideas are budget-friendly, quick, and easier to maintain. You can use upcycled materials for making new stuff easily. Take your guidance from the tutorials here and follow the step-by-step process. List down the materials that you are going to need and spend your holidays in home decoration. If you are a candle lover you can make DIY candles to light up your house in a beautiful way. You will also find some great coffee tables, wall hangings, benches, and wreaths
1. $5 DIY Mail Sorting Baskets

Home décor is definitely an art and not everybody can do it easily. This mail-sorting basket idea I very simple and will make your keep your stuff organized all the time. You can use many such baskets for sorting out different things in order to keep the house well-maintained and decorated. Many of us do not bother about things messing around but it looks awful. here!
2. DIY Boho Chic Jewelry Trays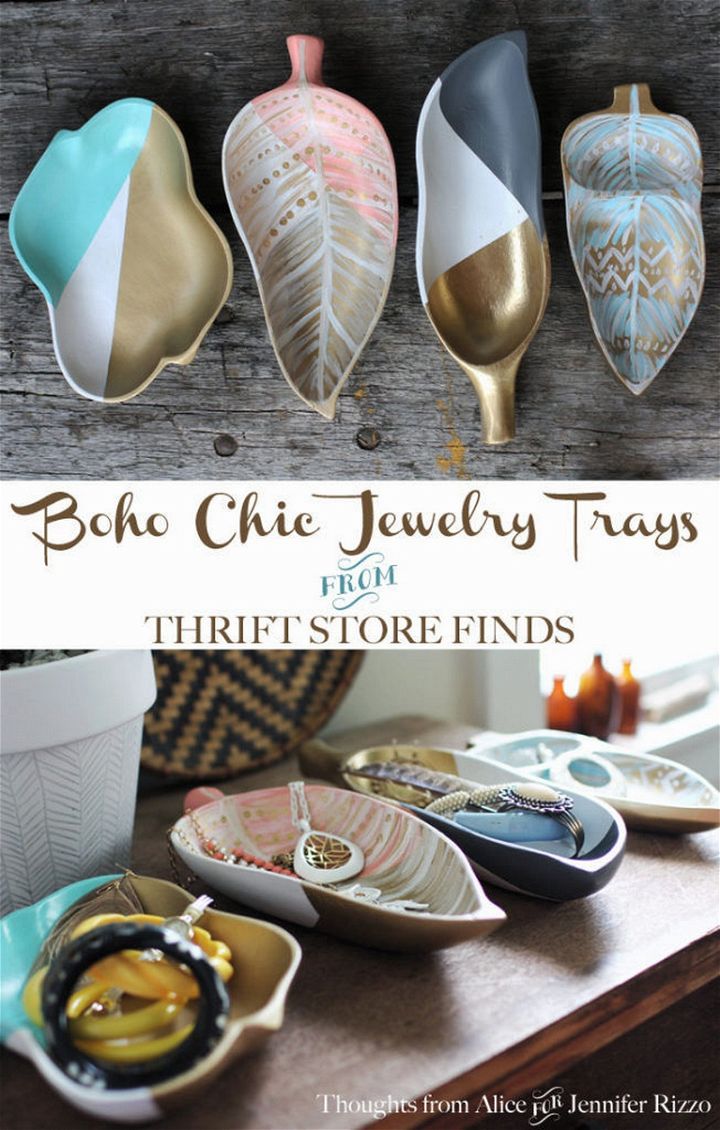 For a well-maintained and decorated house, you must keep everything organized and in its place. This DIY idea is all about keeping your jewelry in boho chic trays. If you are new to making these trays you must first go through the entire tutorial as well as the instructions here and then start the mission. Give your jewels a little home so that they are messed up or lost in a drawer. here!
3. DIY Large Wood Sign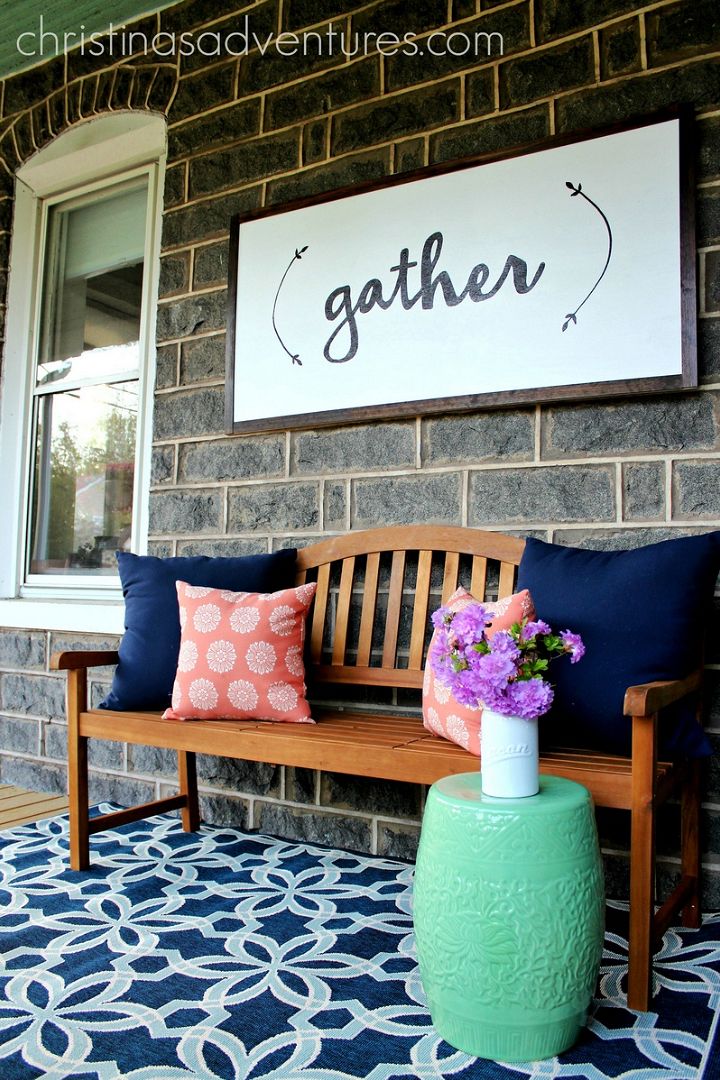 Wall décor impacts the décor of the whole house and creates a difference. This wooden sign here is for the empty walls of your house you must try and make your jewelry more organized than ever. You can write anything that you want on the board to create some positive vibes inside the house. here!
4. DIY Hoop Wreath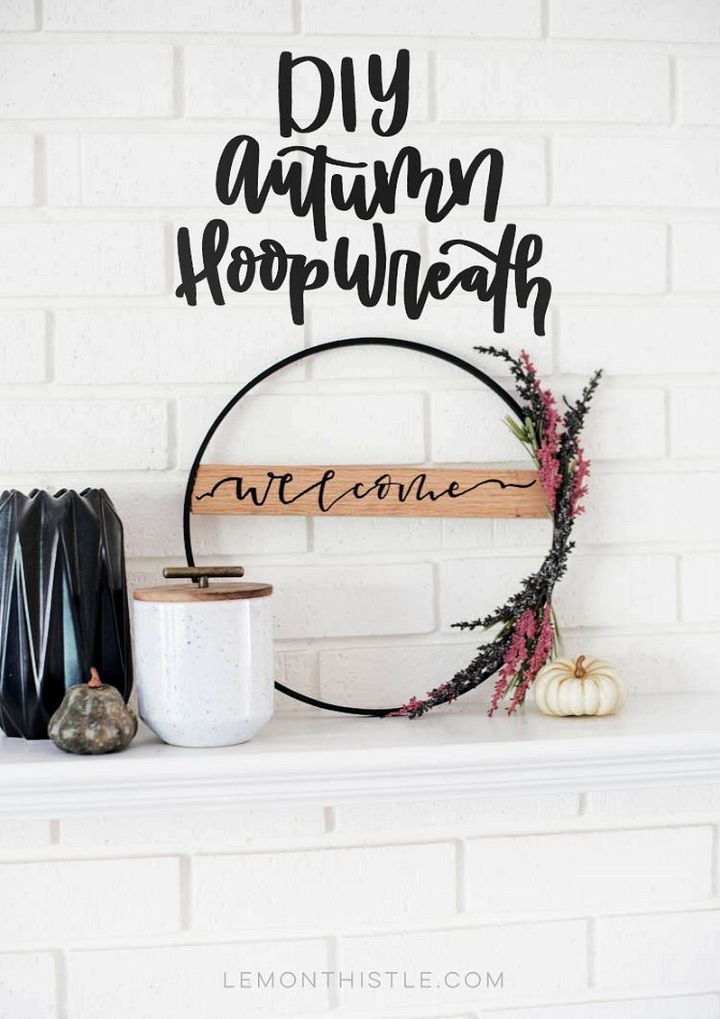 The wreath has always been popular when it comes to house décor. This DIY home décor idea gives you a step-by-step process by which you can make this lovely hoop wreath that has all the autumn vibe in it. You can either hang it somewhere or just keep that on a Chester drawer or console. Put some decoration pieces alongside to complete the entire look. here!
5. House Number Sign DIY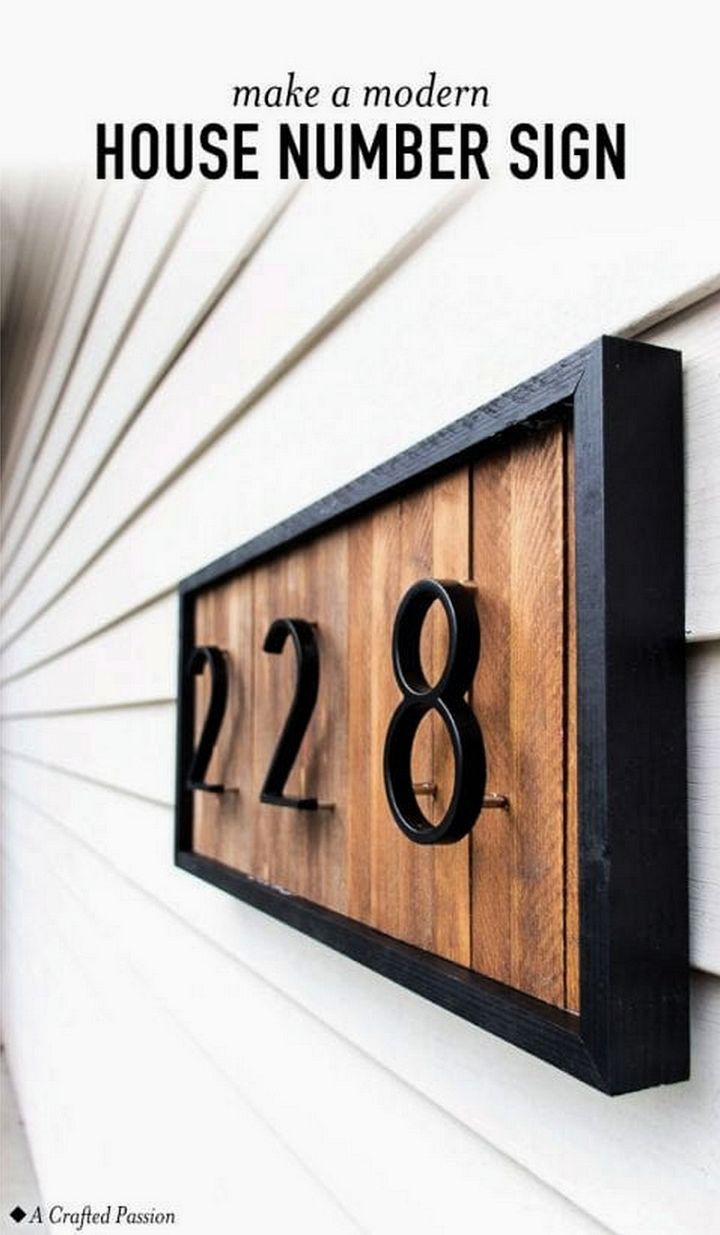 House decoration is a vast subject no doubt. Not only the inside of the house but also the outside area especially the entrance should be well decorated and well maintained. Here we have a simple yet classy idea about creating a house number board and hanging it on the entrance wall. This seems to be a very modern design and style. here!
6. DIY Crate Storage Coffee Table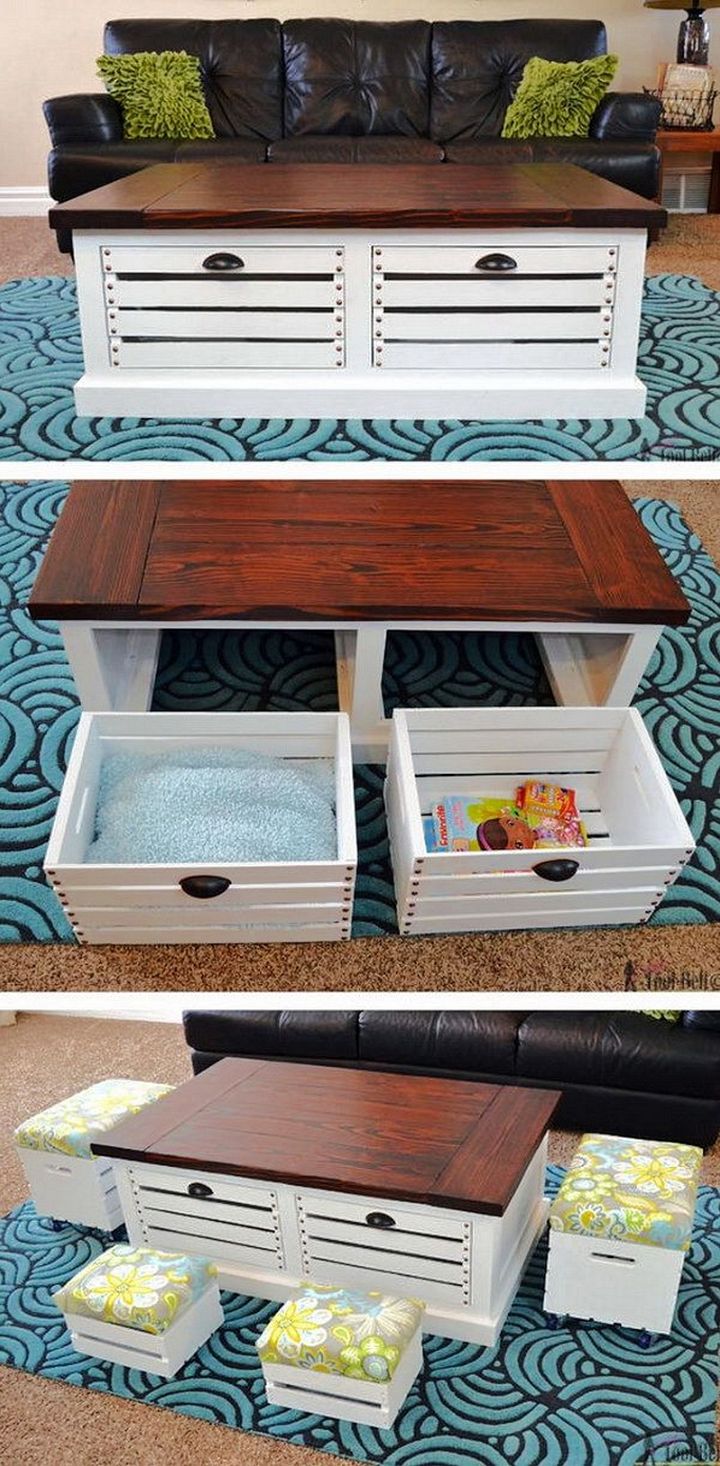 It's not necessary that you can only decorate your house with expensive furniture and stuff. Instead, you can recycle things to make them look new and serve a totally different purpose. This coffee table here is made with old crates and see how spectacular it looks. This adorable Coffee Table contributes well to the home décor. here!
7. DIY Budget-Friendly Floating-Look Shelves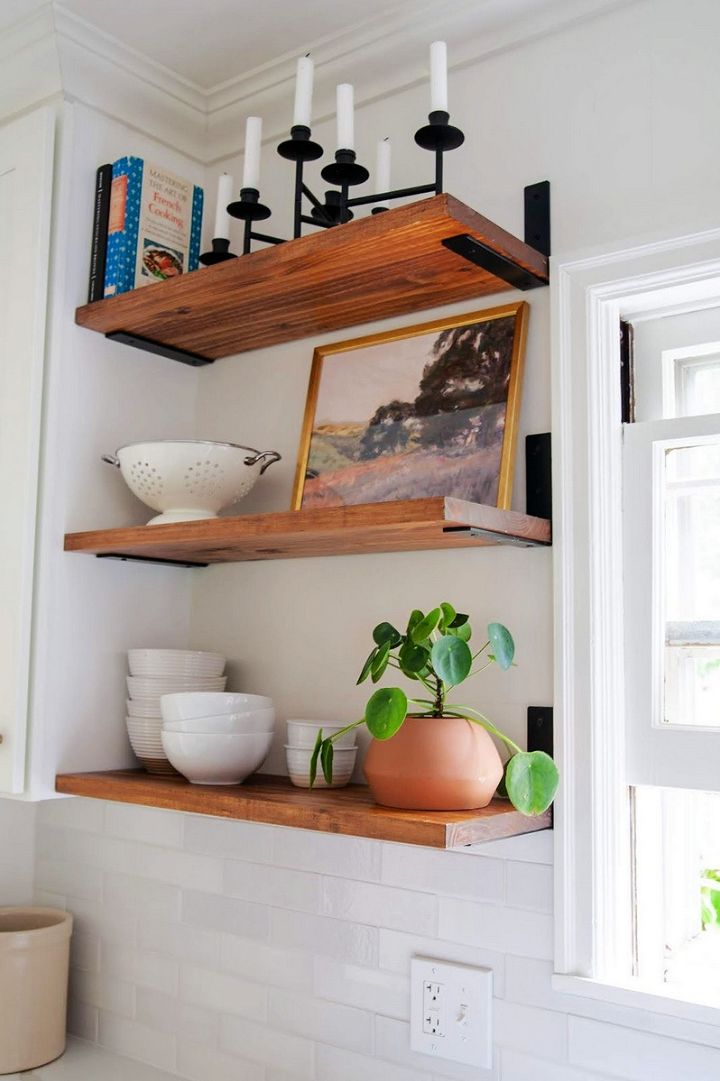 If you are on a budget but still want to decorate your house and make it impressive try some DIY home décor projects on holidays. These floating shelves here are great for smaller places as they save space and still make everything look perfect, organized, and well-maintained. Gather supplies and make these floating shelves a part of your house soon. here!
8. Roman Numeral Clock DIY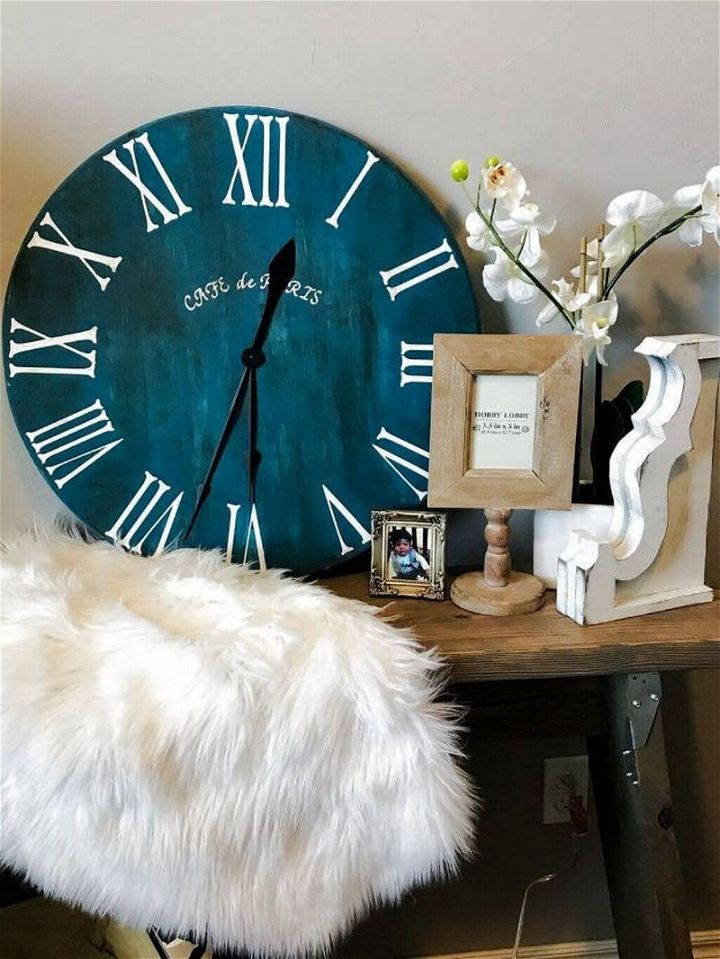 Nice clocks contribute a lot in making a wall attractive and eventually the house. Here you can see a lovely roman clock that you can make yourself and hang on any of the walls in your house. You can be as creative as you want when it comes to the decoration of the house. Roman numeral clocks have that classic vibe in them that really makes a difference. here!
9. DIY Rustic Three Tier Wood Slice Stand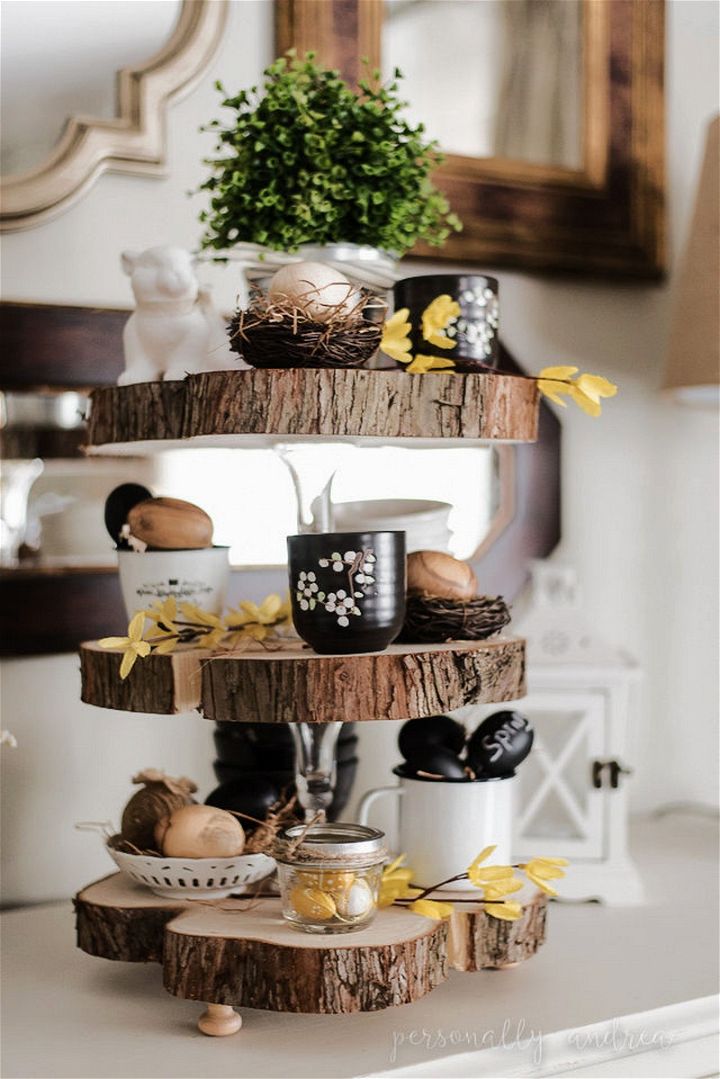 Most of us want to buy some appealing and stunning decoration pieces from stores but then comes the affordability issues. In this DIY tutorial, you will see how you can make a three-tiered wood slice stand with a rustic look and make it contribute to your House's Décor. We all must up our game of home décor with some amazing DIY home décor ideas like this one. here!
10. Shelving Made With 2 Ladders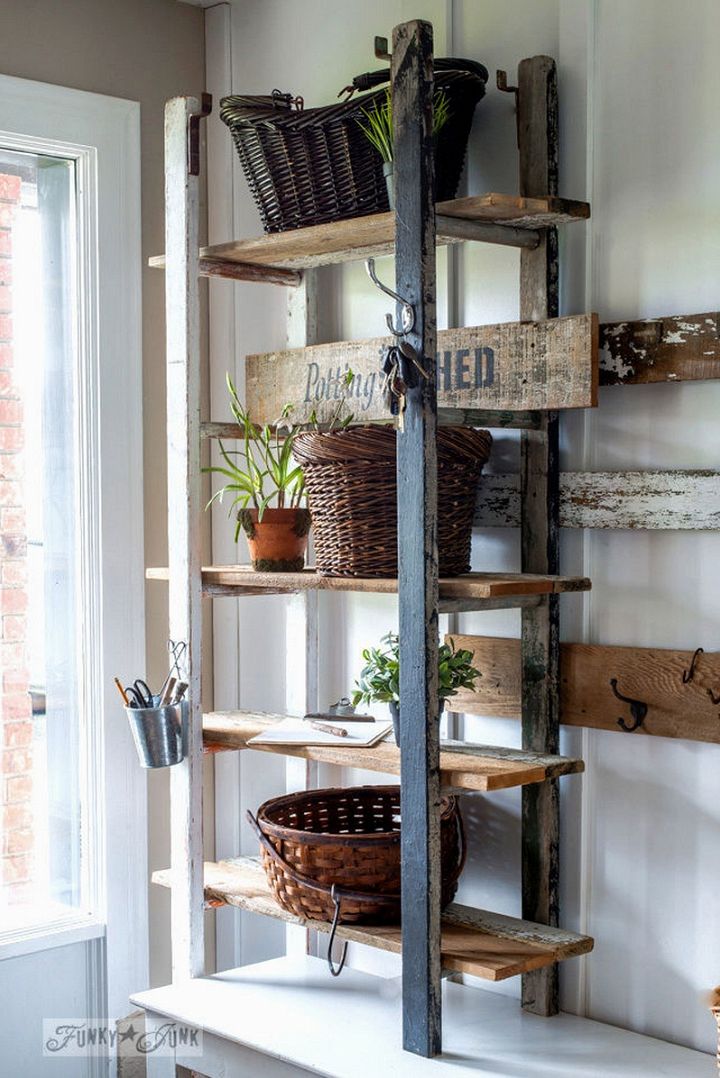 Ladder shelves are so much n fashion these days. We can make our own DIY ladder shelves easily in order to decorate our house. The look of this ladder shelf is amazing and gives that pure and raw look that is loved by many of us. Two wooden ladders are used in this process along with the other materials that are listed here!
11. DIY Rustic Bathroom Organizer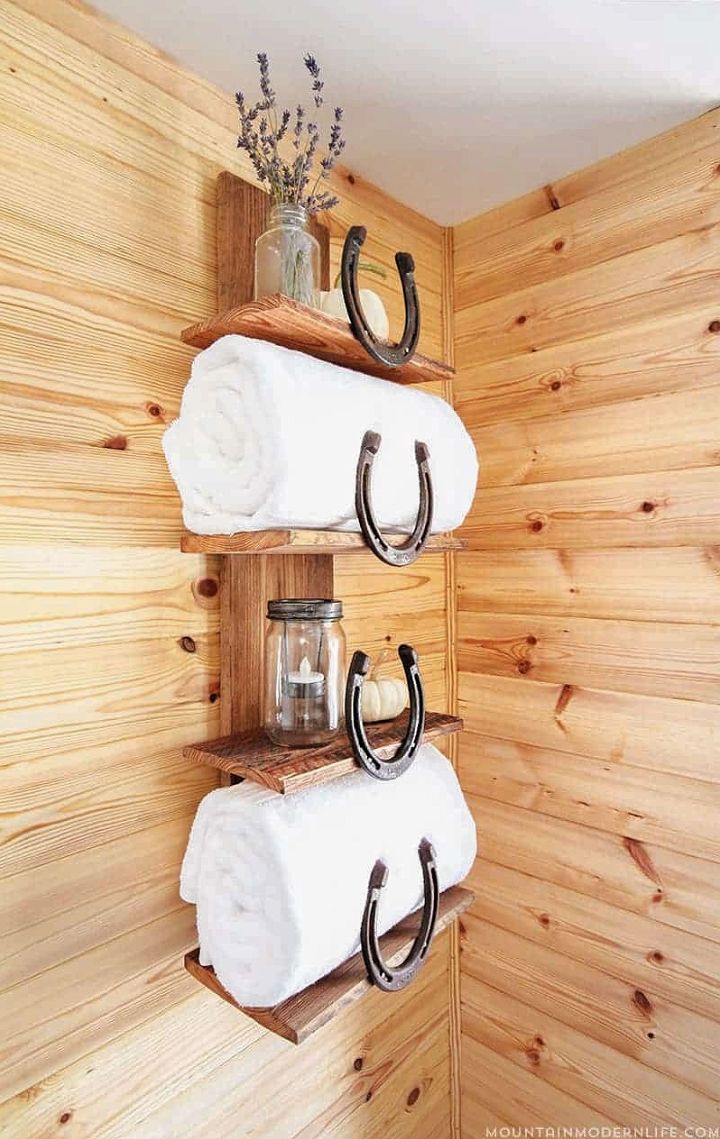 We must pay equal attention to our bathrooms while working on home décor. These bathroom shelves that you see here are so useful and look great at the same time. bathroom organizers like this will make your bathroom look super cool and interesting. Make your bathrooms impressive with this idea. here!
12. DIY Mason Jar Wall Lanterns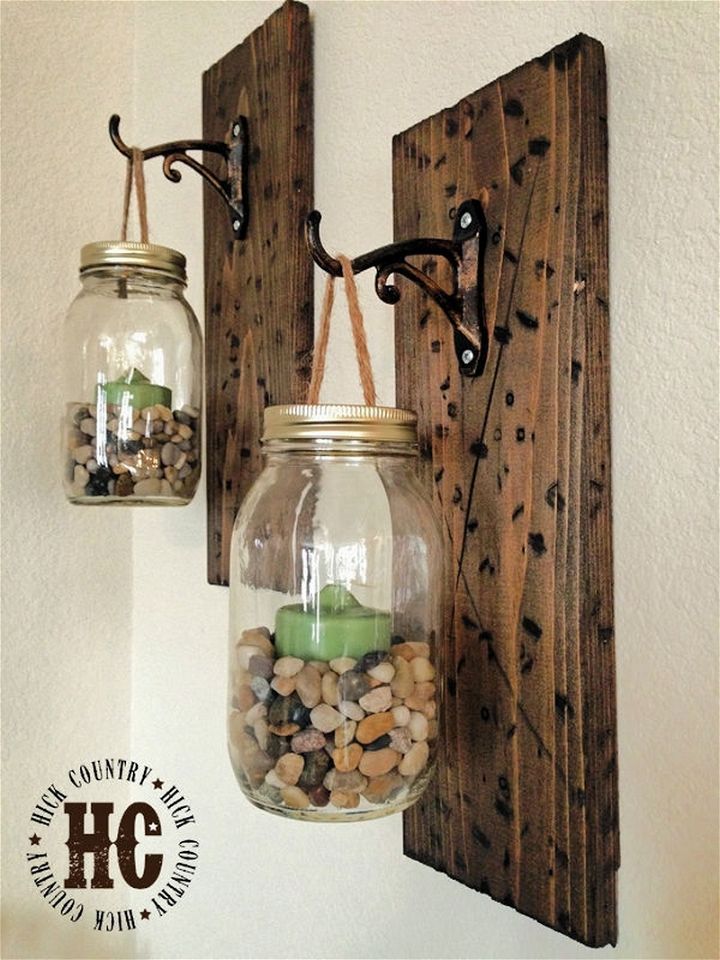 As we know Mason Jars are getting more popular day by day for home decoration, gift packing, and much more. This project will guide you through the process where you can make lanterns with mason jars. Hang this lantern anywhere in the house or on a plain and boring wall to make it look happening and attractive. here!
13. DIY Modern Wall Clock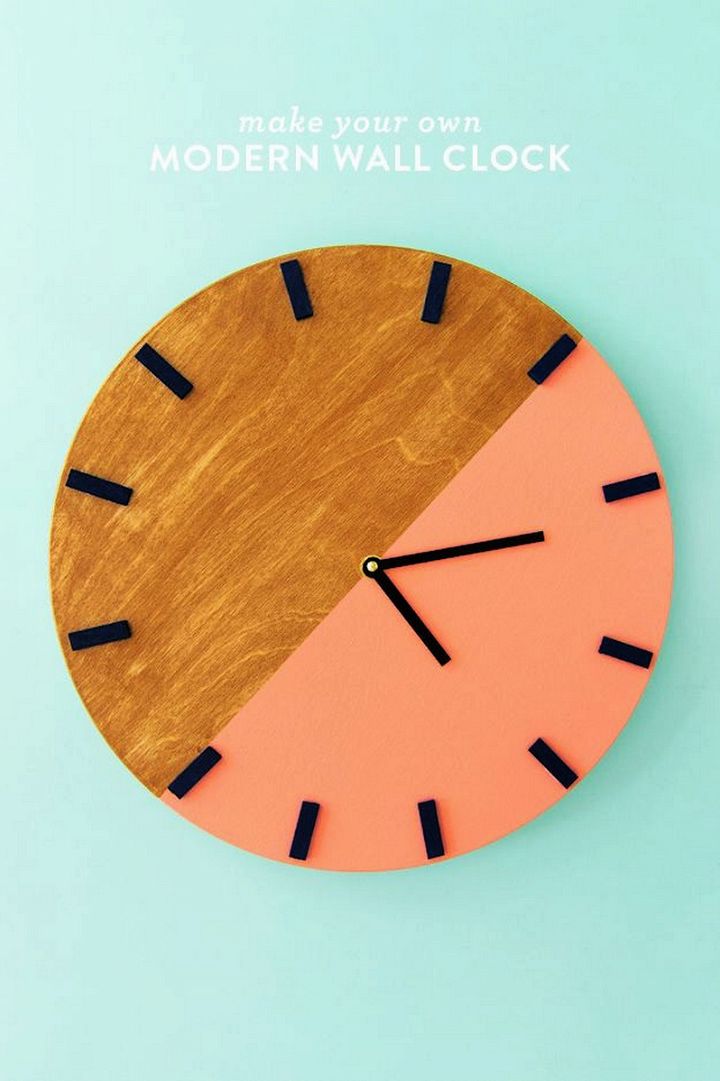 When it comes to clocks, you can either make a roman numeral clock or a modern-style clock for the purpose of decorating your house. This modern clock is stylish and classy. Try to be creative and innovative with your ideas so that your house looks impressive and gets immediate attention if your guests. here!
14. DIY Ladder Light Fixture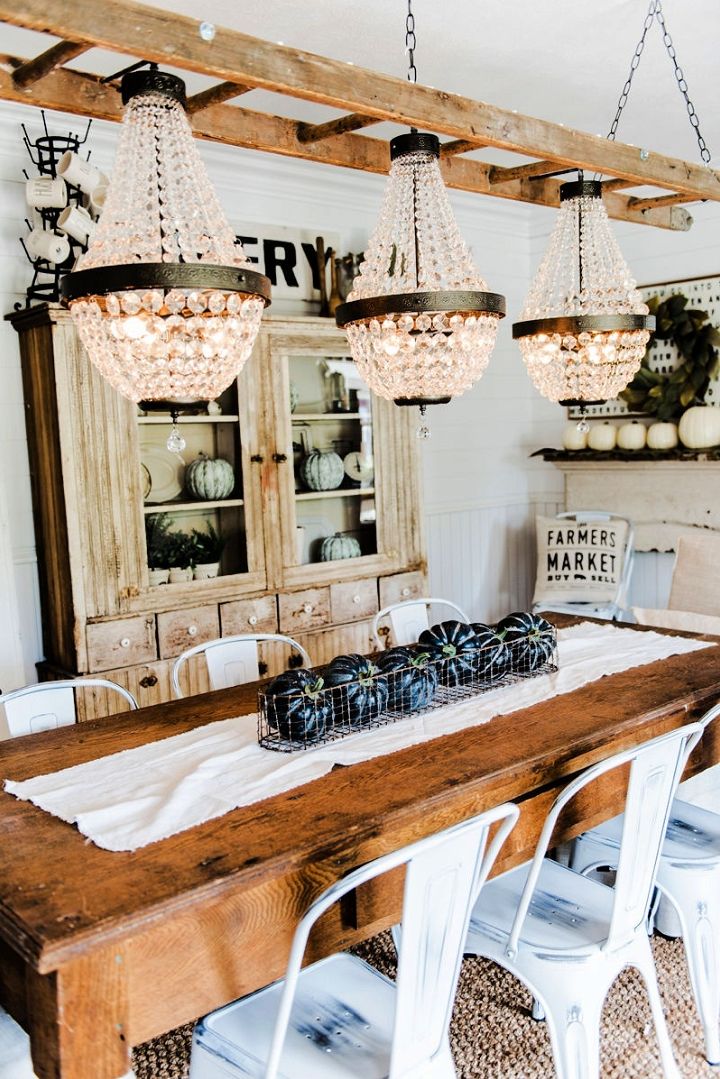 This is probably the most unique kind of light fixture that you would see in this project. The chandeliers are attached to a ladder from above. Such unique and eye-catching object definitely catches attention and impress people. You can also make such kind of a light fixture at home by going through the complete details here!
15. DIY Rustic Coffee Shelf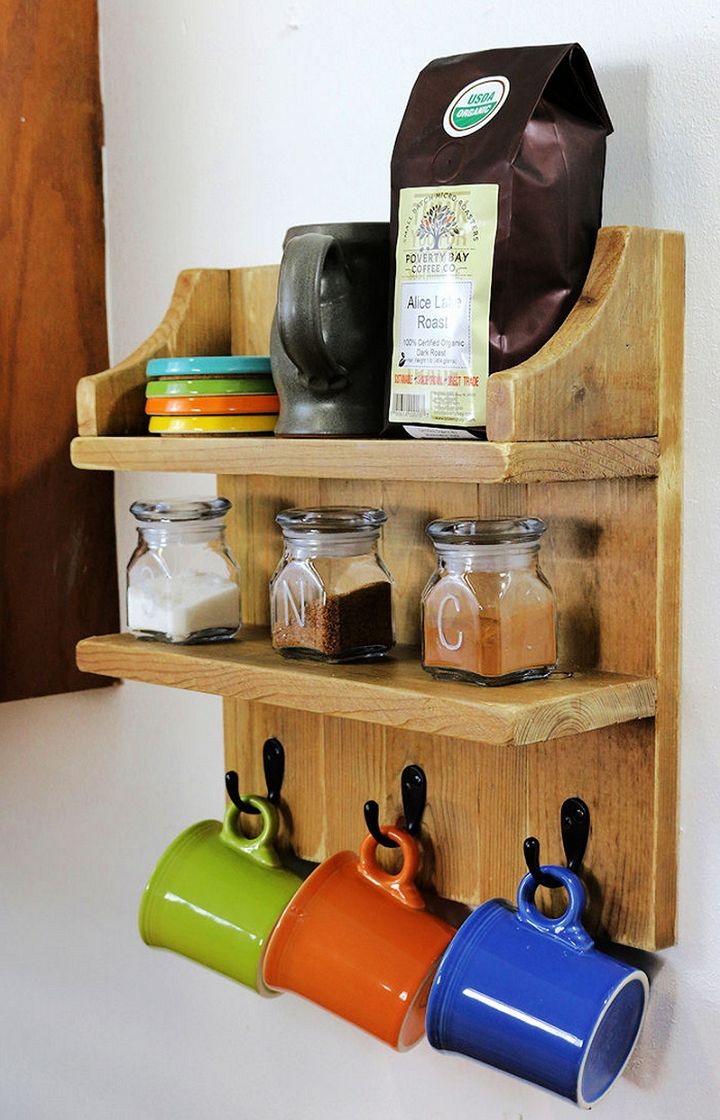 There must be a proper dedicated corner to coffee in your house especially if you are a coffee lover. These rustic coffee shelves here are cool yet very simple and basic. You can either make them for the kitchen but if you don't have enough space in the kitchen you can do it outside of the kitchen in a homemade coffee bar probably. here!
16. DIY Wood Lanterns From Scrap Wood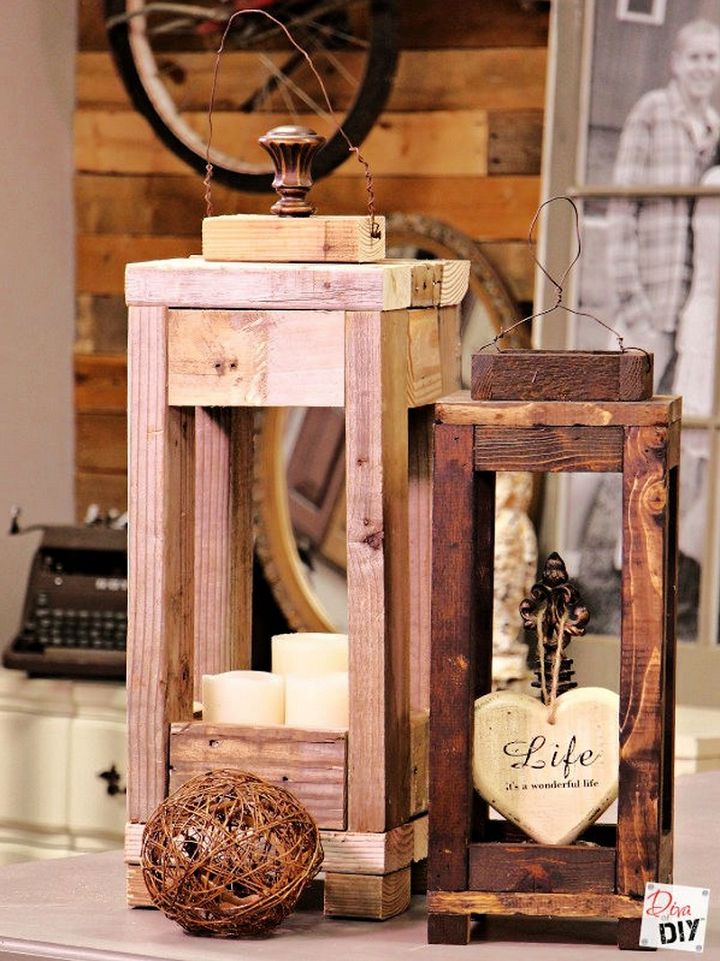 While doing any DIY project you must always consider some recycling. These beautiful and classic lanterns are made with scrap wood. Recycling is not only important for the environment but it also saves you money. Gather the supplies that you might need and makes these on a holiday. here!
17. DIY Wood Framed Mirror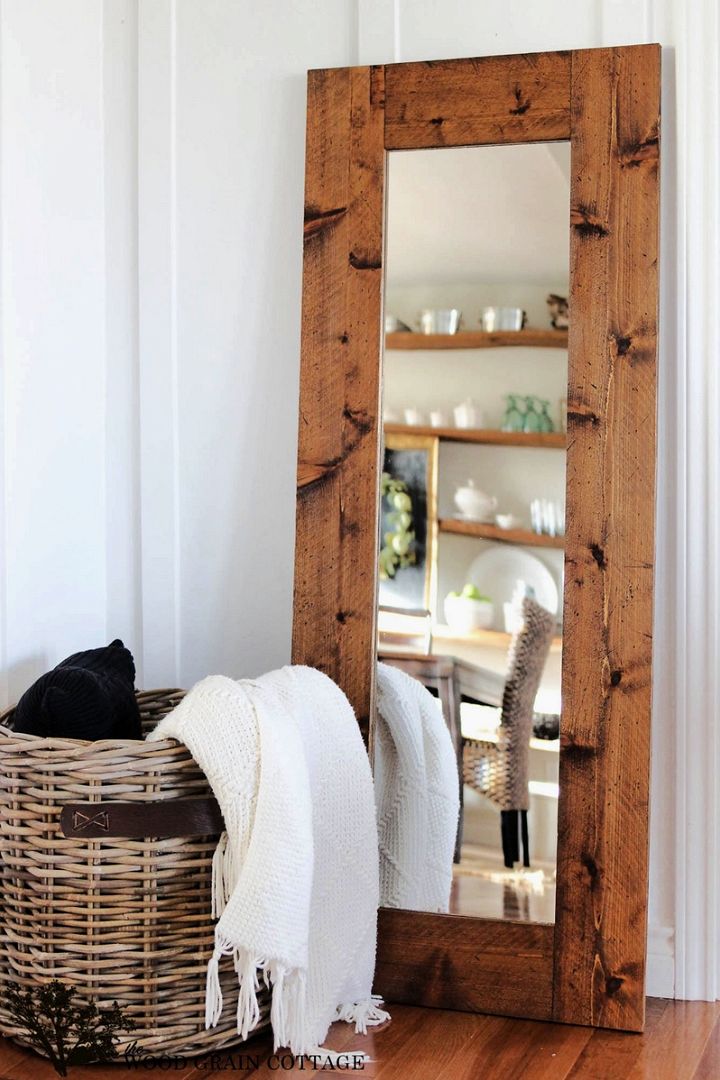 Mirrors have a great impact on the entire home décor. Mirrors can be of different types, designs, shapes, and sizes. This project shows how you can make your own wooden frame for the mirror with a raw and rustic look. If you want to be accurate about the results and want your mirror to look exactly like this then you must make a wide frame of wood like the one you see here!
18. DIY Rustic Shutter Bench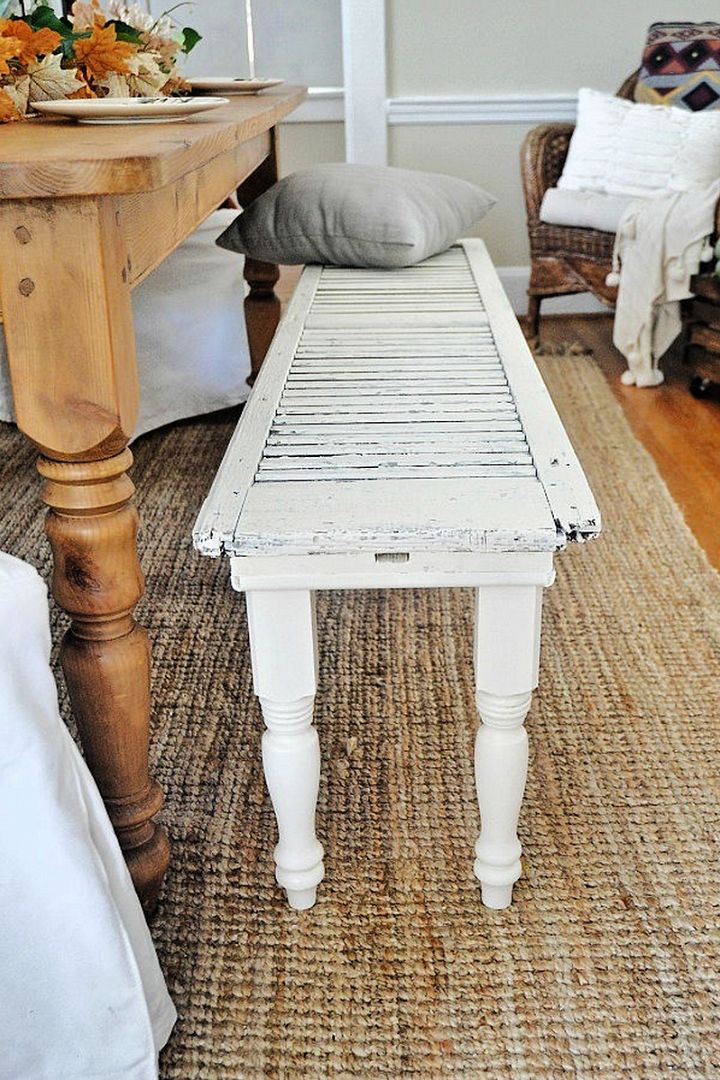 Useless shutters can make many things out of them that look good for home décor. Have a look at this shutter bench here which is absolutely classic and stylish. This has a modern yet contemporary look to it. You can keep the bench anywhere you want in the house to create a decorated look altogether. here!
19. DIY Holographic Clock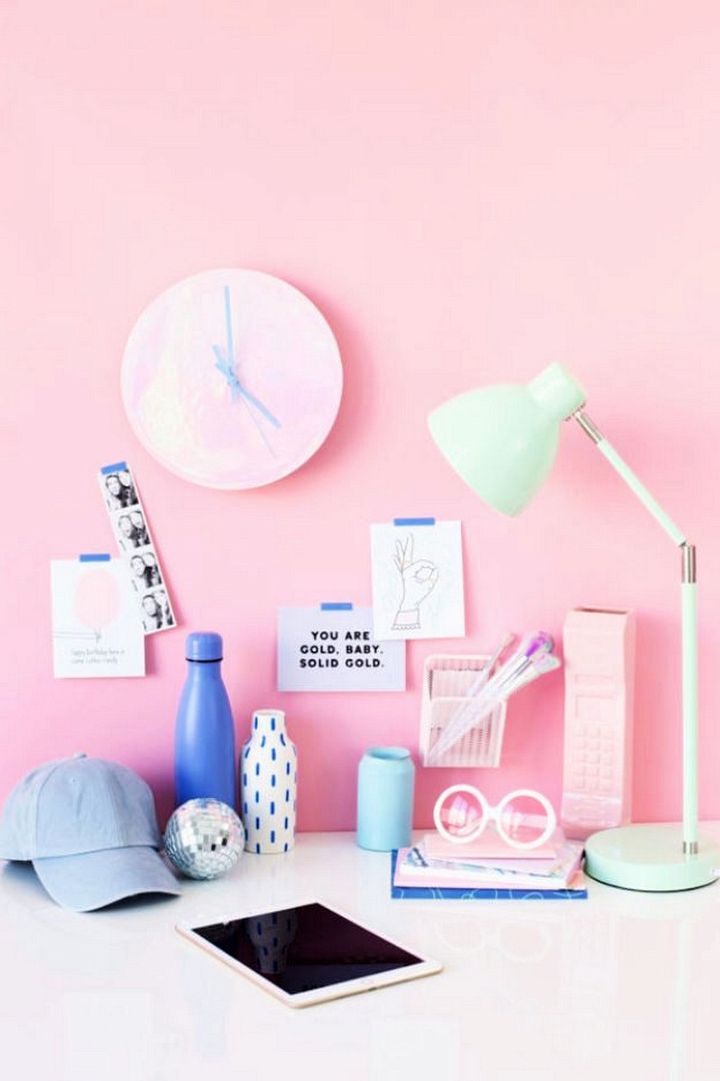 Clocks can really make a lot of difference in the entire look of the house. If you want to create something different for the house, try this holographic wall clock. To make this clock you need sandpaper, paint in white, high gloss decoupage glue, paint brushes, holographic vinyl, a ruler, scissors, and a movement clock. here!
20. DIY Dollar Tree Wreath Tutorial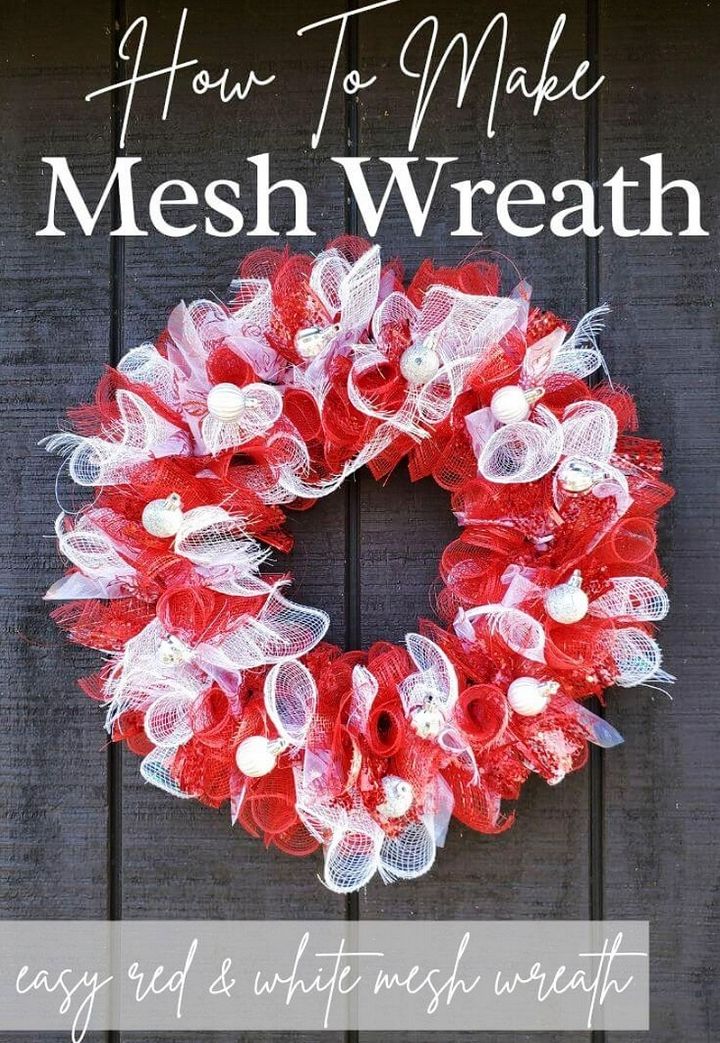 Wreaths always give that festive vibe. This wreath is absolutely beautiful and looks spectacular. The two colors in this wreath are just according to the holidays that are coming. Mesh is used in the making of this wreath and everything looks perfect here. this is an easy six-step process that you can also copy and follow. here!
21. DIY Burlap Table Runner With Tassels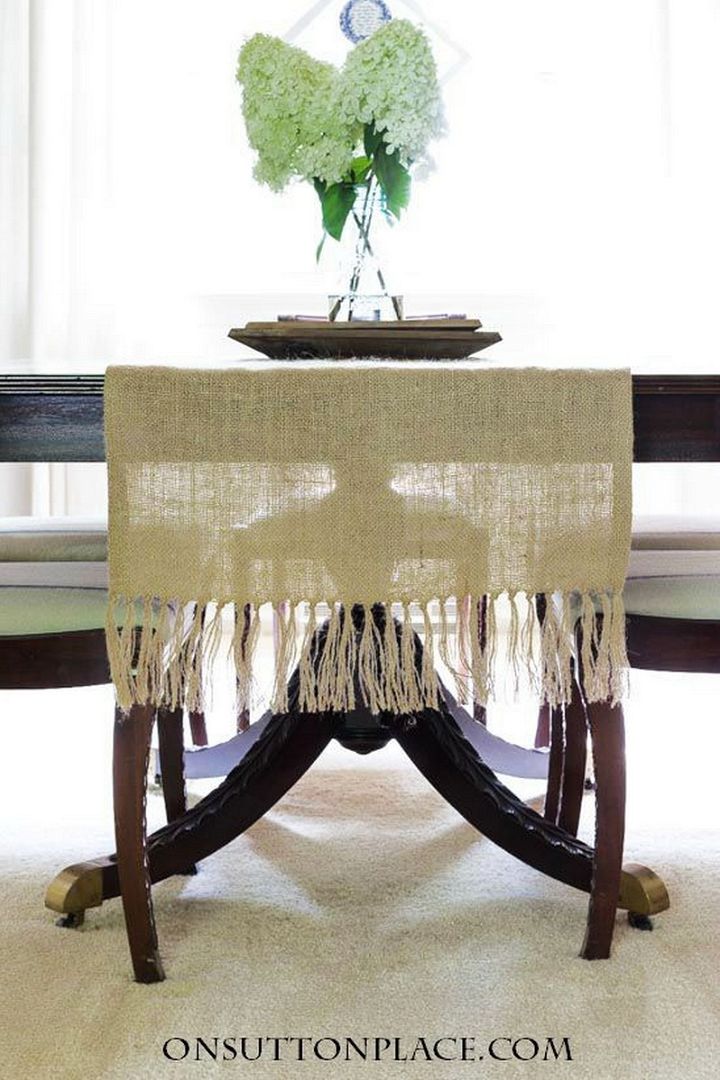 Burlap is a great fabric to play around with. In this project, a very nice table runner is made of burlap, and tassels are also formed. This cute and simple table runner is enhancing the look of the table along with contributing to the Home Décor. Try this out and do your practice on scrap fabric first. here!
22. DIY Wine Cork Vases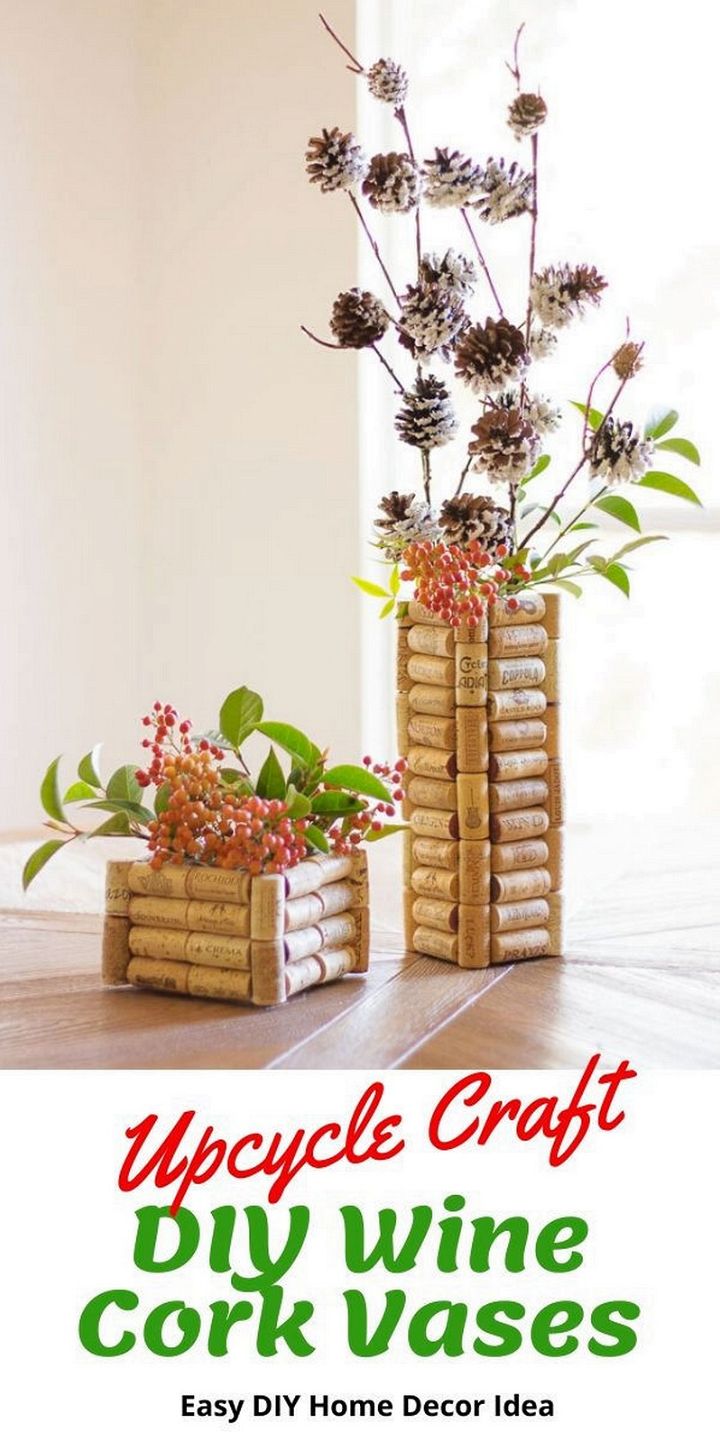 We all want our houses to be well decorated and maintained but affordability becomes an issue. Try some amazing home décor techniques in order to save money and make your house look like a little piece of heaven on earth. These vases that you see here are made with wine corks and you can see how creative and imaginative it looks. here!
23. DIY Toilet Paper Holder Shelf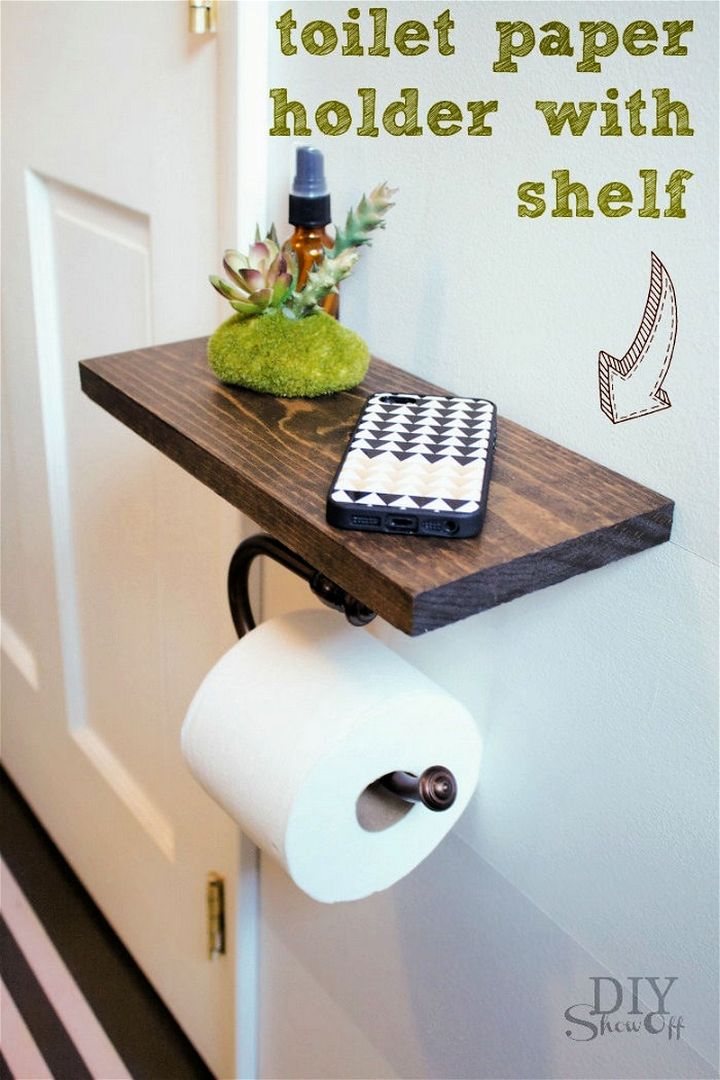 This particular project can be a favorite of almost every youngster in today's world. You can see a very nice toilet paper rack here to keep your mobile phone, or any other handy item. You can also keep a nice plant or a decoration piece also on this adorable rack here!
24. Wooden Clock From an Electrical Rell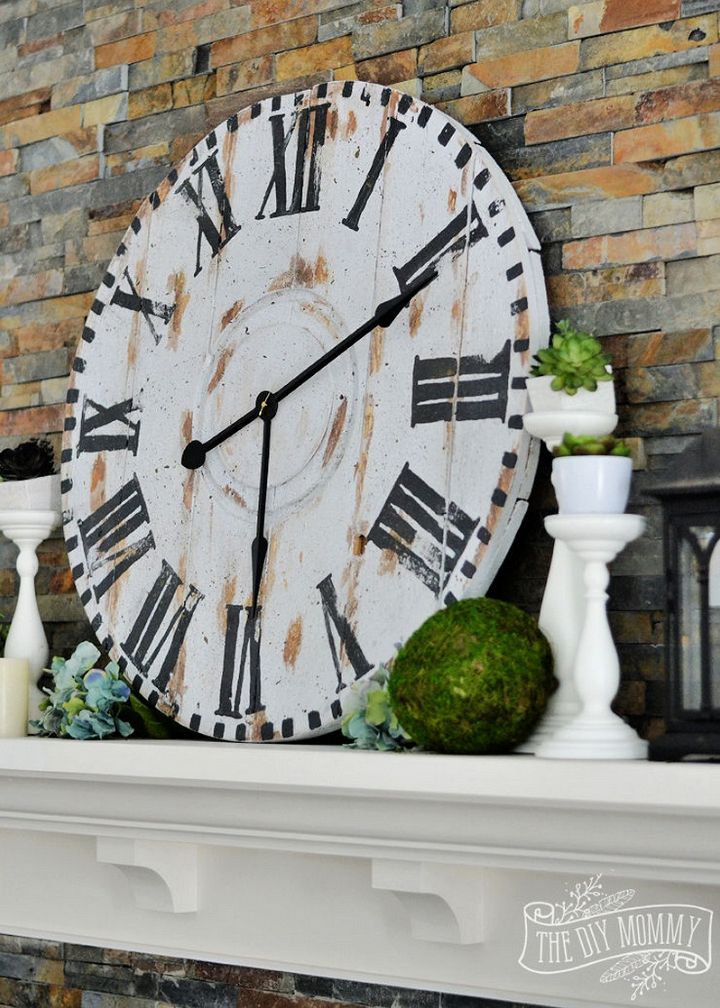 Clocks are very important as we observe. They play a vital role in any house. This wooden clock with electrical rell will blow your mind and you will definitely want to try this. Make any of the walls in your house look on point and classy with this amazing wall clock. here!
25. Coffee Filter DIY Wreath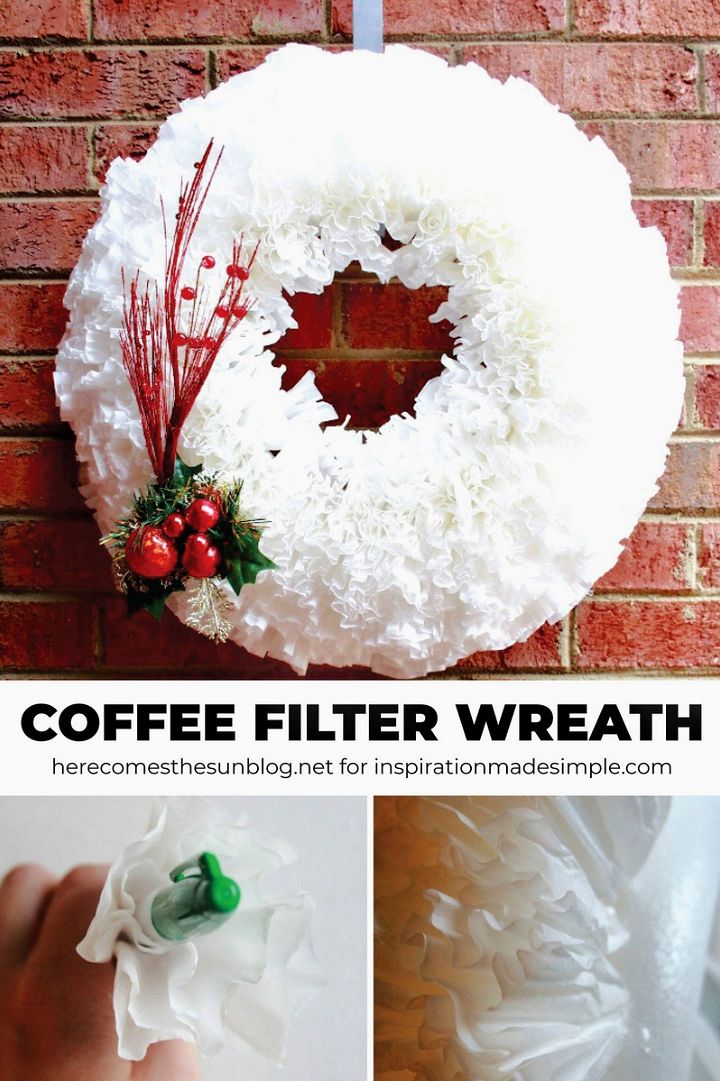 This would probably be the most unique and special kind of wreath that you would see in this project. This wreath is entirely made of coffee filters. You have to follow the tutorial and you will see some amazing results with the wreath. Follow the minor details so that you can be accurate with the results. here!
26. DIY Spaghetti Sauce Jars Spring Vases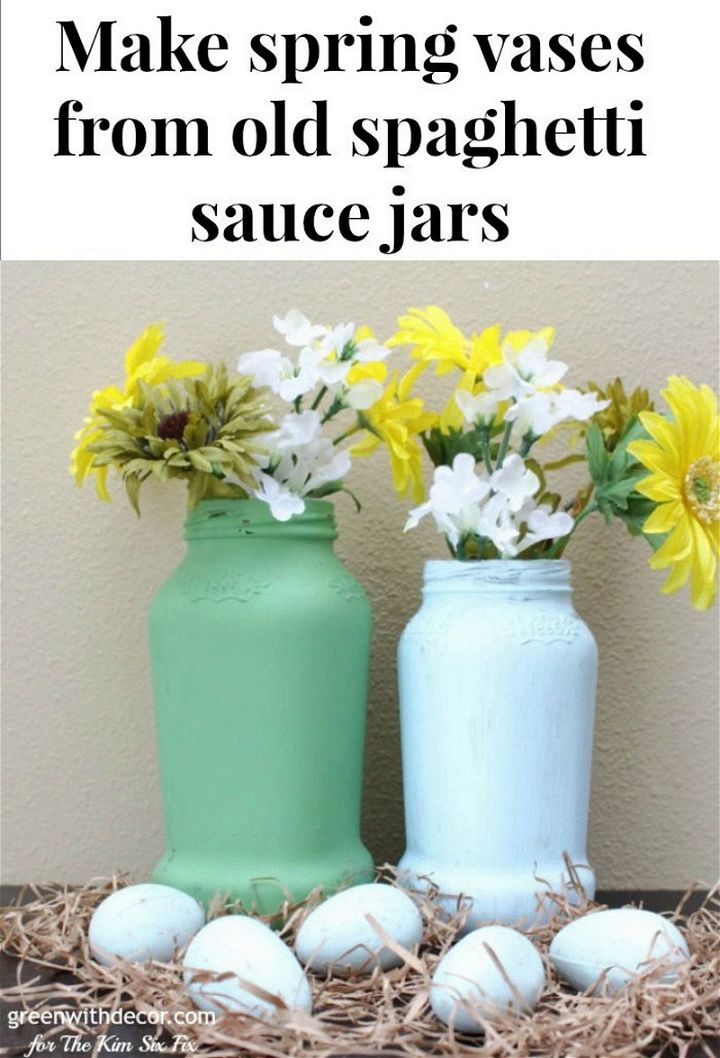 Recycling and reusing are very important while doing any DIY project. This DIY Home Décor Idea is all you need if you want to give your house a spring vibe. The spring vases here are made with old spaghetti jars and see how pretty they look. here!
27. DIY Plastic Spoon Chrysanthemum Mirror
Mirrors are a part of every household. You can either place some plain, boring traditional mirror on walls or you can make some unique kind of mirror frames like the one you see here. In this project, plastic spoons are used in large numbers to make a mirror frame. You need to paint the plain white spoons in your desired color and add a mirror inside here!
28. How To Make a Fringe Chandelier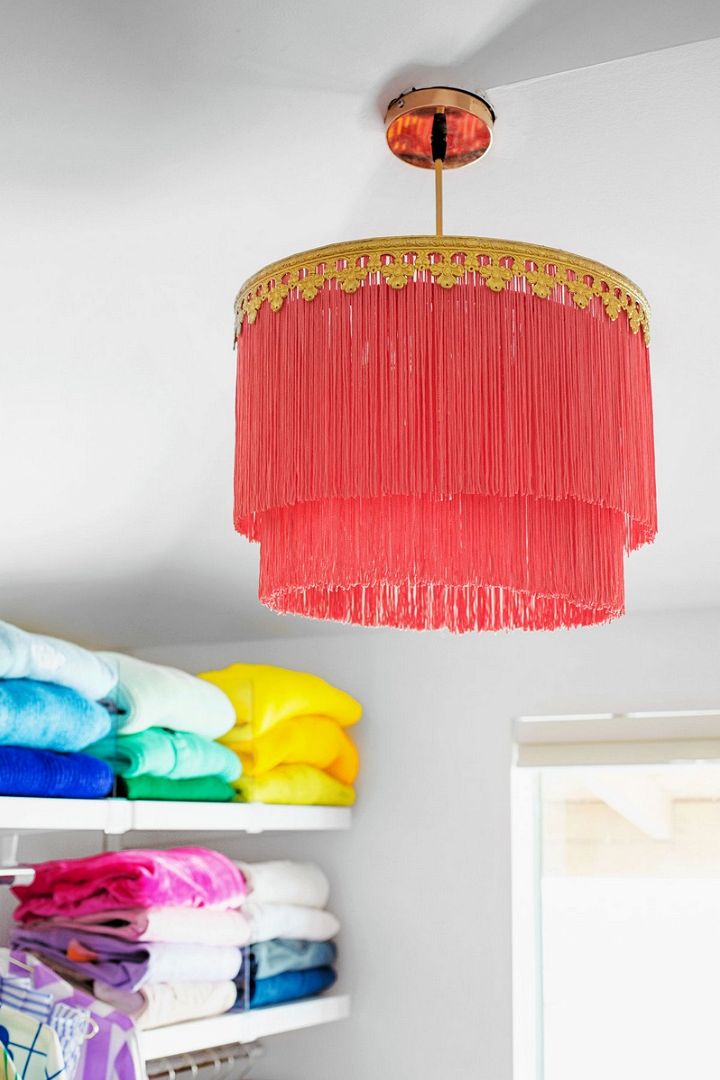 Not every one of us can afford those expensive chandeliers from stores. if you are also one of those people but you really want a chandelier in your house, you can make a DIY chandelier with fringes. For this project, you need to have a lampshade ring, scissors, hot glue clips, a clothespin, and some other basic supplies it. here!
29. DIY Sunflower Wreath Tutorial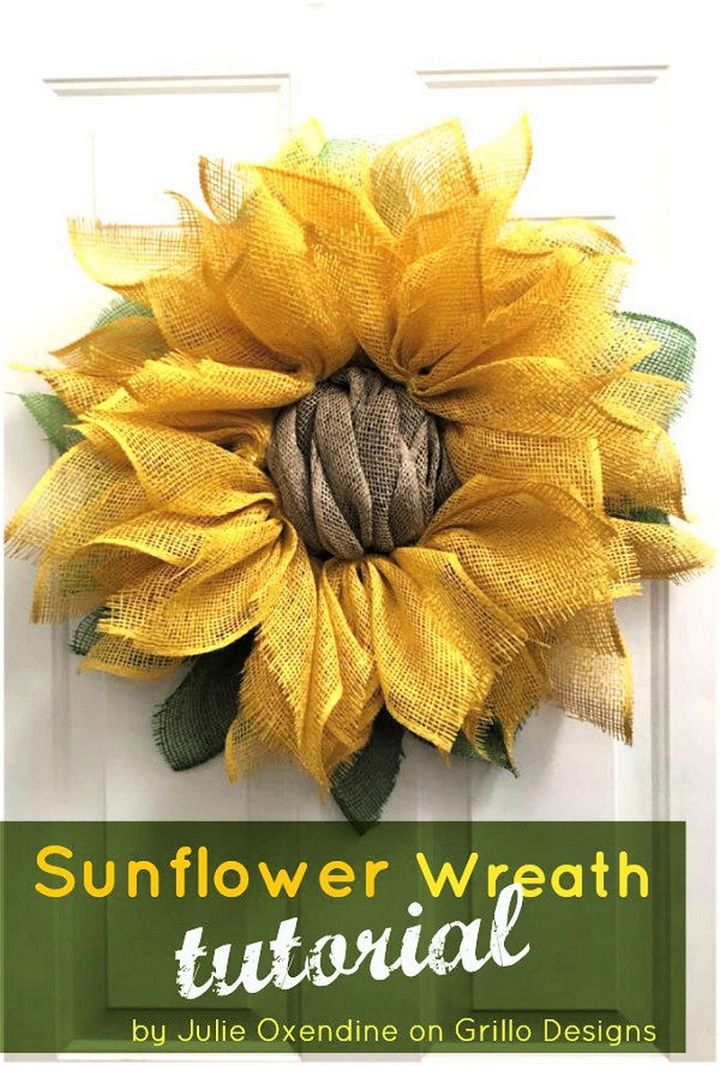 Wreaths always give that festive vibe. However, even if there is no festival coming, you can still make nice and unique wreaths just to decorate the house and make it look celebrated and happy. This wreath here is sunflower inspired. The natural beautiful colors of sunflowers are incorporated into the wreath. The flower is made with burlap. here!
30. DIY Stained Plywood Clock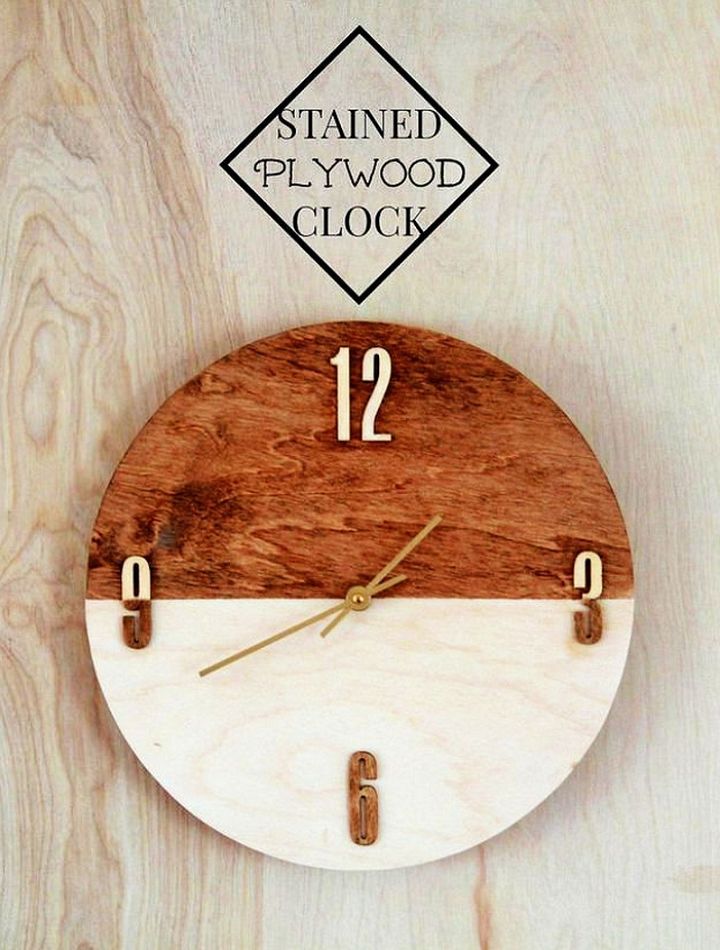 Plywood is often used in DIY Projects. This wall clock is made with plywood which is stained to enhance the beauty of the clock. This wall clock will make any wall of the house look classy and decorated. Try making this DIY clock as this is a budget-friendly and quick step toward home décor. here!
31. DIY Summer Sunflower Wreath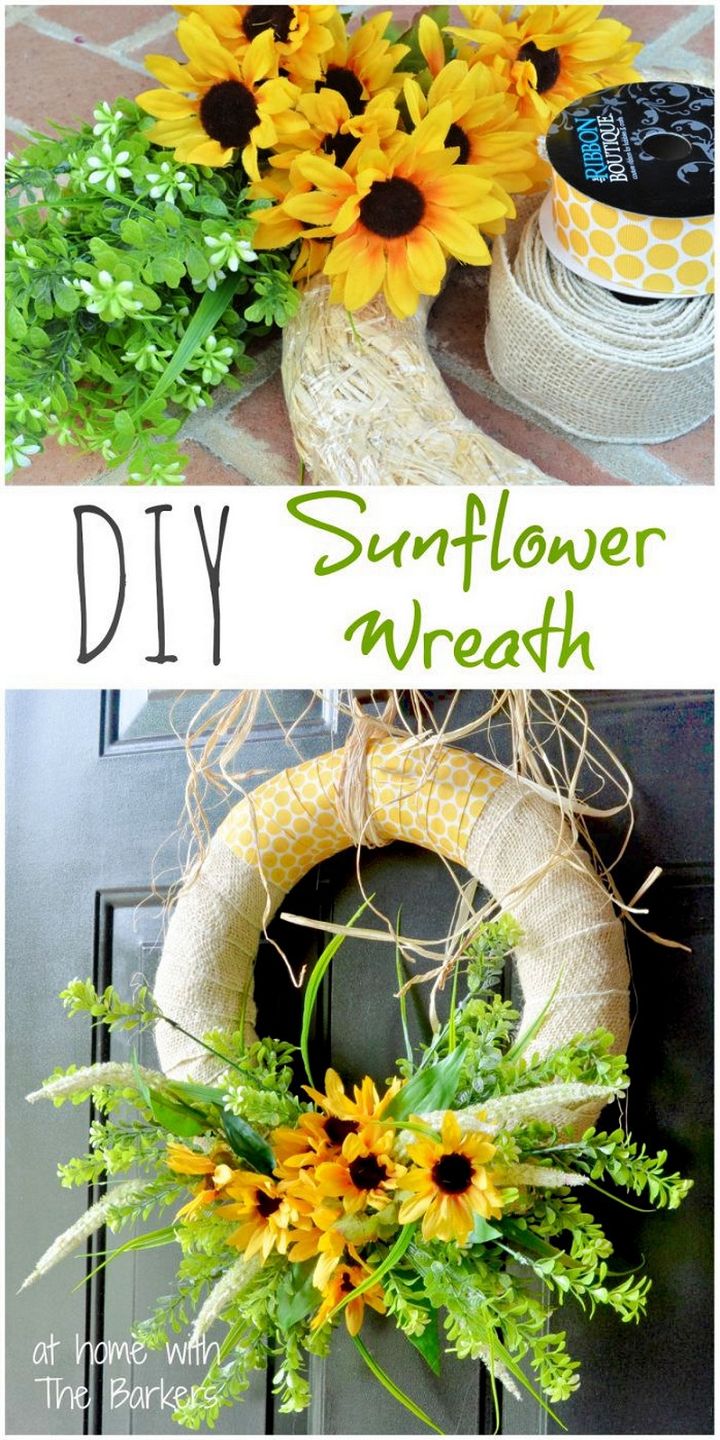 Have a look at this beautiful wreath here made with inspiration from sunflowers. Look at the natural colors of sunflowers that are reflected here in the DIY wreath. You can hang this anywhere but it will look perfect at the entrance of your house. Try to follow the project so that you can be accurate with the results. here!
32. DIY Himmeli Geometric Sculpture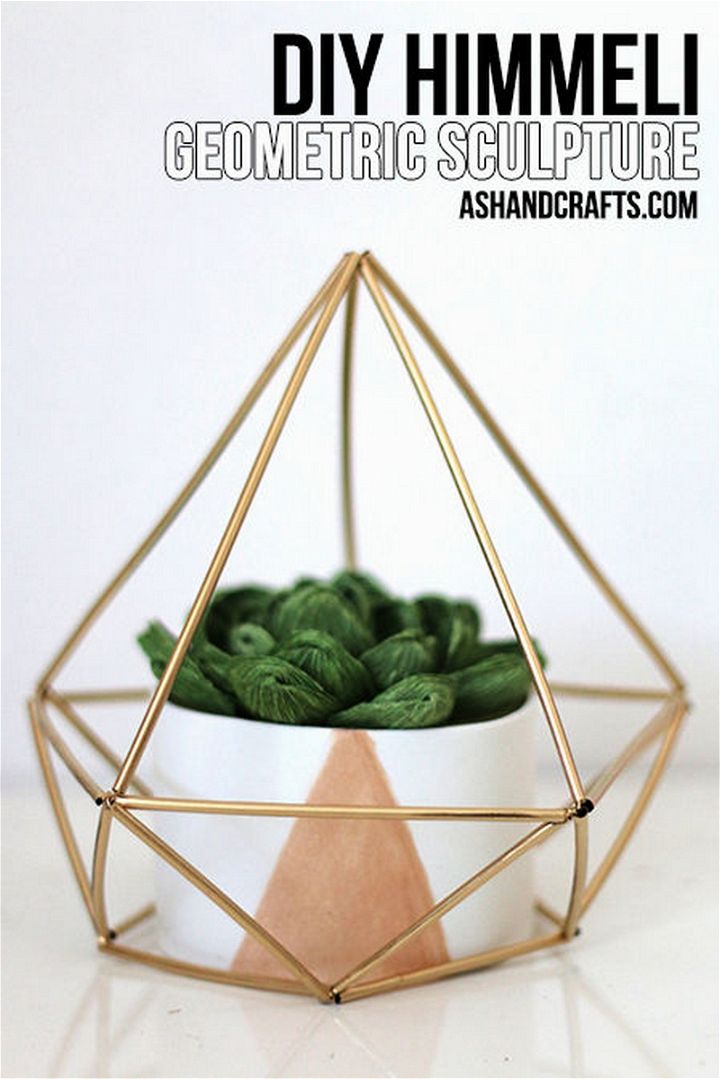 We often observe that some decoration pieces that we like and get attracted to, are very expensive and unaffordable for most of us. Therefore you must know how to make DIY home decor items so that your house will look like an impressive place that is well decorated and maintained with the trending and latest fashion. This masterpiece here is so impressive that you will definitely want to try it. here!
33. DIY Gold Metallic Letters

When it comes to home décor you can be as creative as you want. Here we see some plastic magnetic alphabets and numerals that are remade classy with gold spray paint. You do not need to have a long list of supplies instead just gold spray paint will do it all for you. here!
34. How to Make Seashell Candles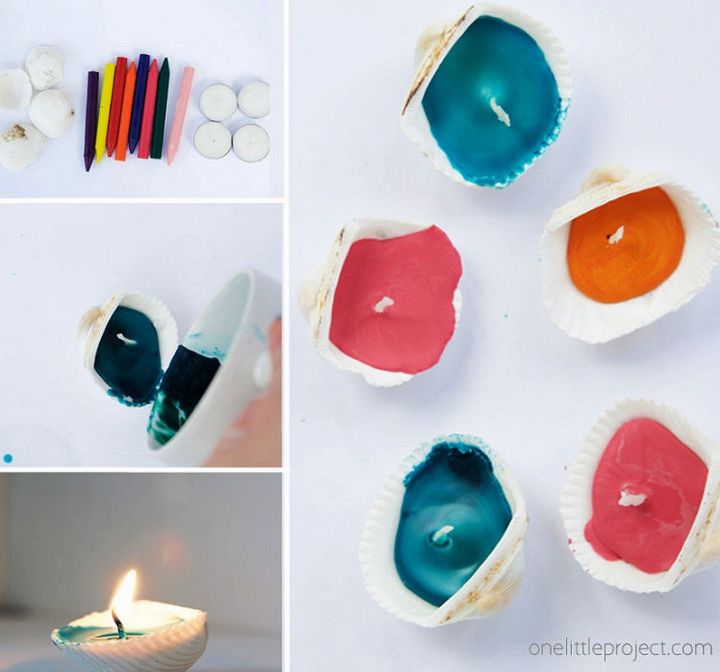 Try to be creative and experimental when it comes to decorating your house. You can make some lovely candles like the ones you see here with seas shells. Impress anyone visiting your house with your skills and creativity. You have to be careful while doing the project as it involves melting down the candle on the stove. here!
35. Pyramid Stud Vase DIY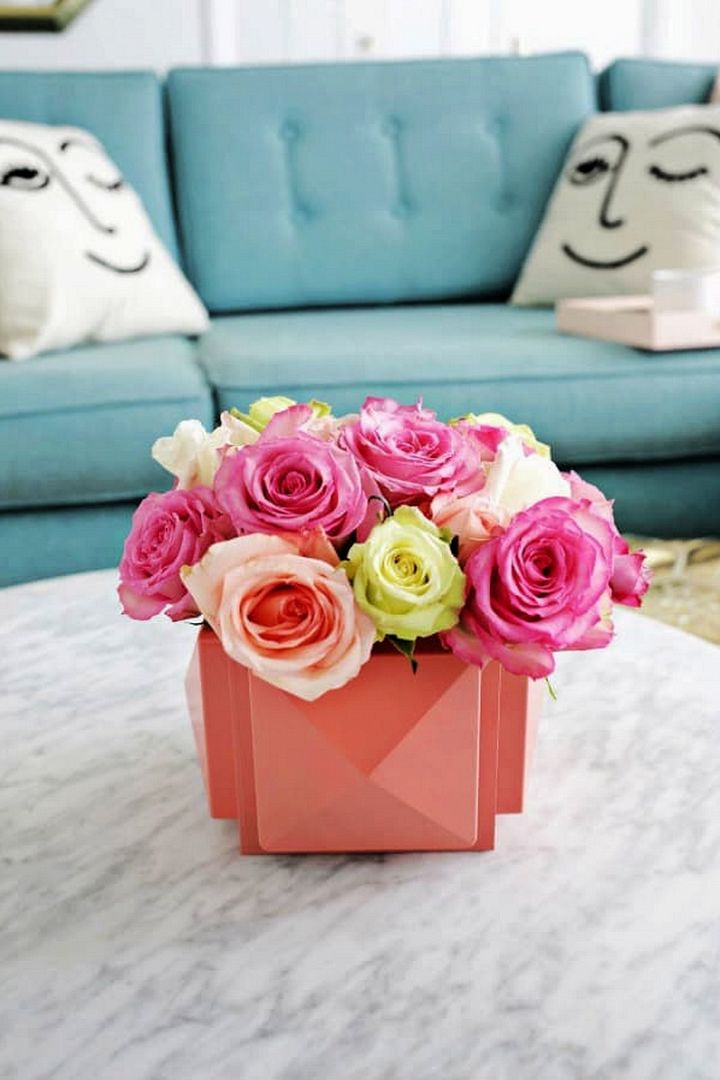 Vases have always been popular and an integral part of home décor. You must learn different ways and techniques to make unique flower vases for your house. This is a pyramid stud vase that looks absolutely stunning and gorgeous. You can either keep it on a nightstand or on the center table of your formal living area here!
36. DIY Acrylic Floral Monogram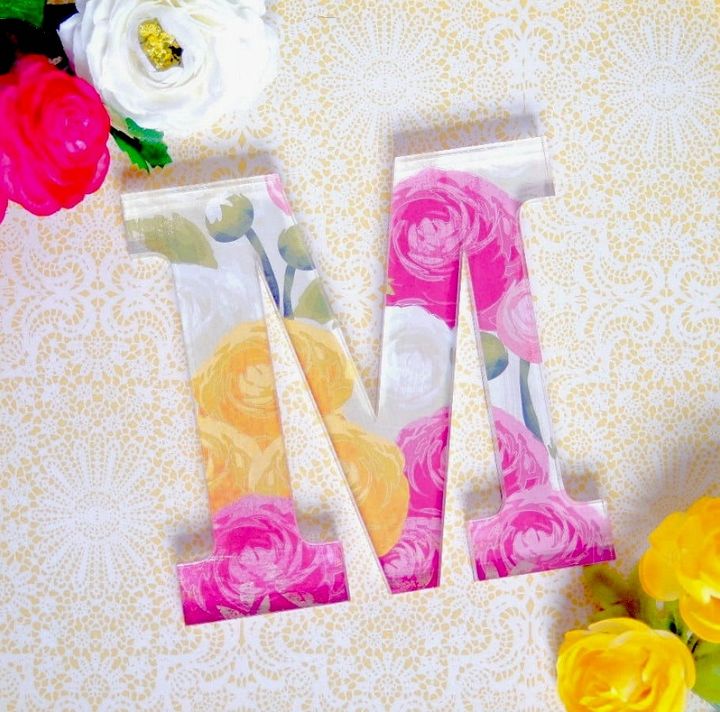 As we know that monograms are so popular these days and people sell them online. You can also make your own DIY monogram very easily and conveniently. This monogram is completed with acrylic colors and a floral design. You can make a monogram of your initials to keep in your room, on a writing table, on your work desk, and wherever you want. here!
37. DIY X-Base Accent Table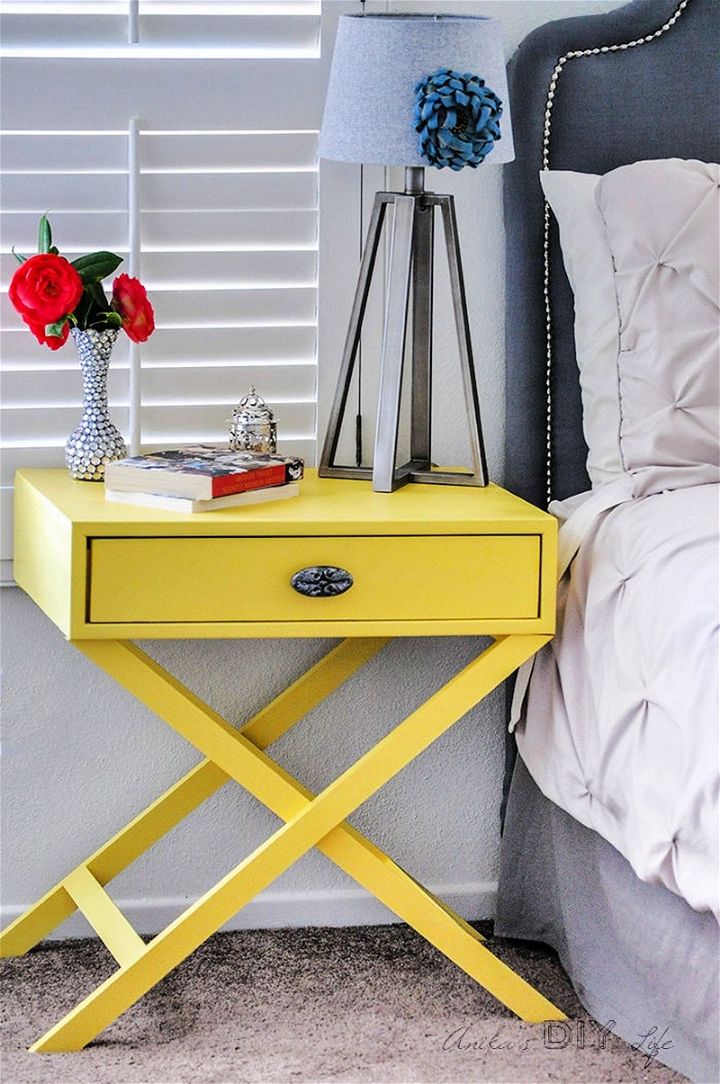 Some designs of tables are trending these days and one of them is an x-base accent table. With this tutorial and written description, you can also make your own table within your budget and according to your choice. When we buy tables or any other furniture from stores we have to mostly compromise on sizes, designs, and maybe colors. However when you are building your own furniture like the one you see here you can adjust and make measurements according to the space you have. here!
38. DIY Shelf And Free Plans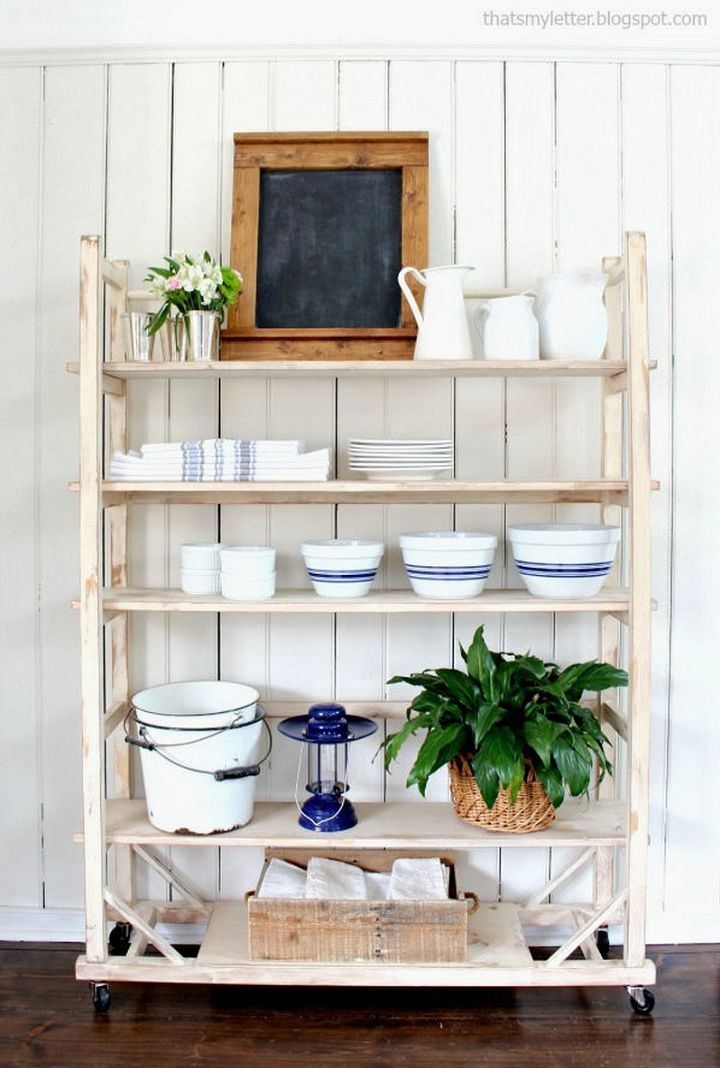 Shelves are always necessary to make your house presentable as you can display many decorative items over them. Instead of buying expensive shelves, you can make your own shelves within your budget. In this project, you will get to learn many other plans for home décor including different designs of shelves and much more. here!
39. Wooden Mail Sorter DIY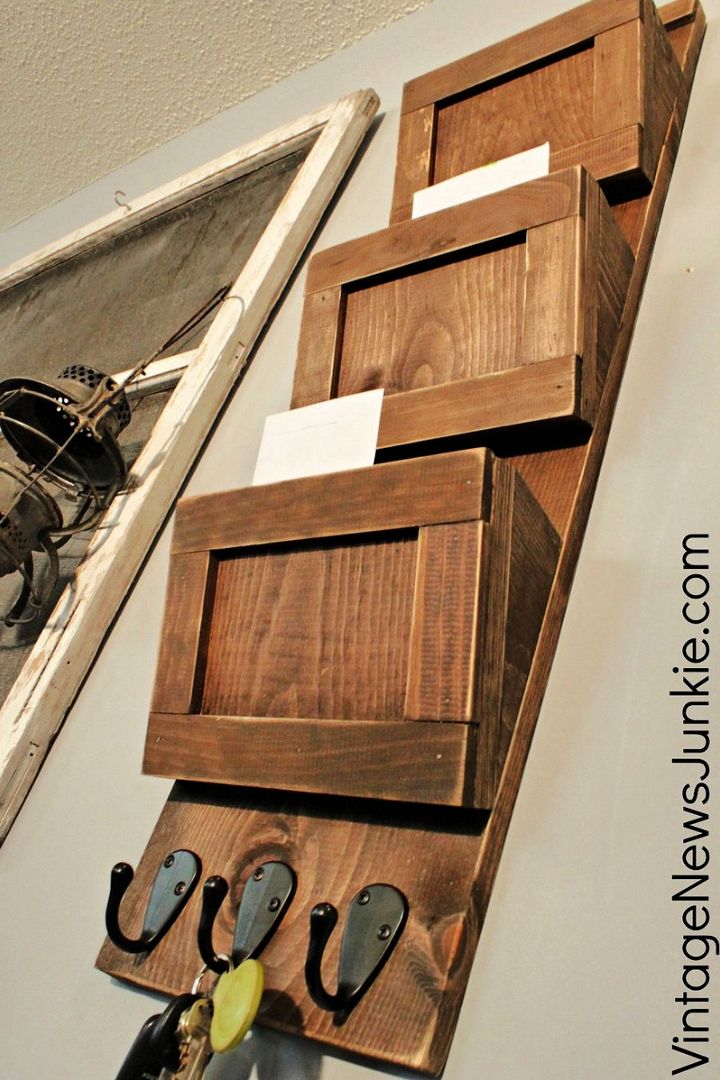 You might have come across many boxes and baskets for mail but this one is different and hence contributes to home décor. This is a wooden mail sorter that we see here. Towards the end, there are key holders as well. This is a wall-hanging mail sorter and you can hang it anywhere you want. here!
40. DIY Rustic Succulent Pots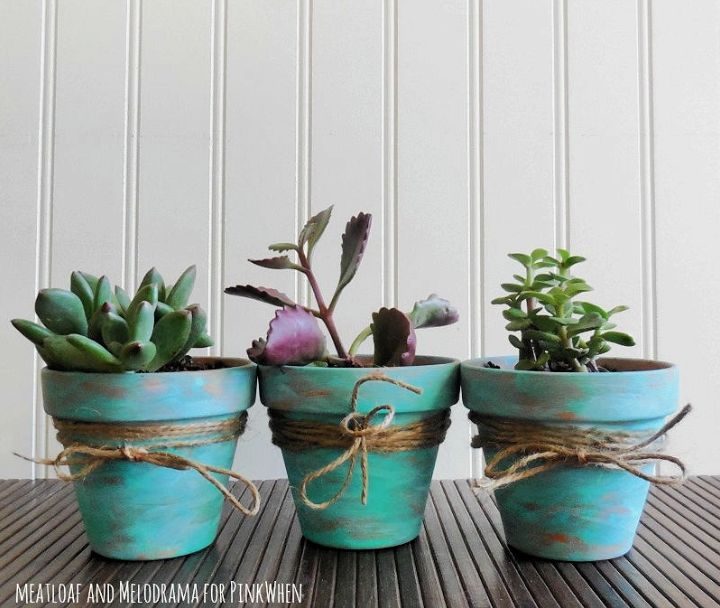 Plants are something that always gives positive vibes to the entire house. They somehow have that positive energy that is reflected in the house as well. Have a look at these beautiful DIY rustic planters for succulents. To create the rustic look on the planters, the paintbrush is used to make sure the original terra cotta effect is not gone. here!
41. DIY Stained Open Shelving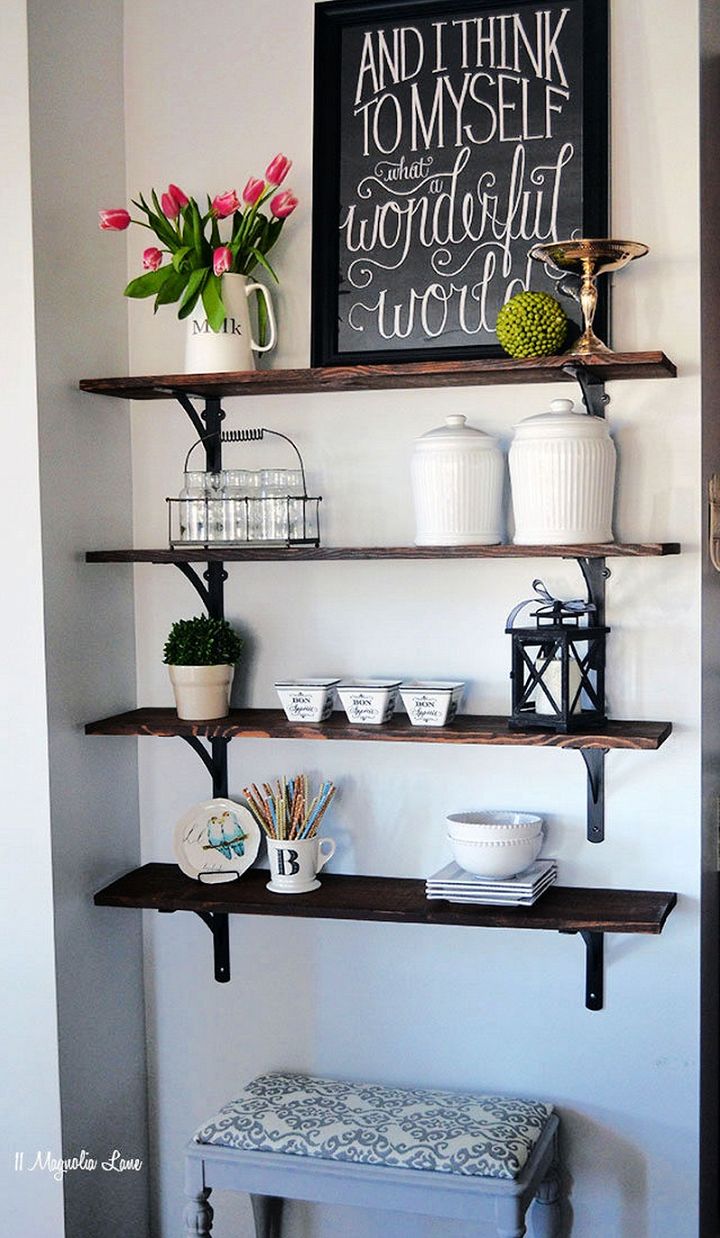 Many of us like that stained look in the wood that is used in our furniture. In this project, you will get to learn about making open shelves with stained wood. These stained wood shelves will create a very nice effect and impact the home décor in general. You can make these shelves for any part of the house. On these shelves, you can display decoration pieces, jars, flowers, vases, or whatever you feel like. here!
42. DIY Pallet Sign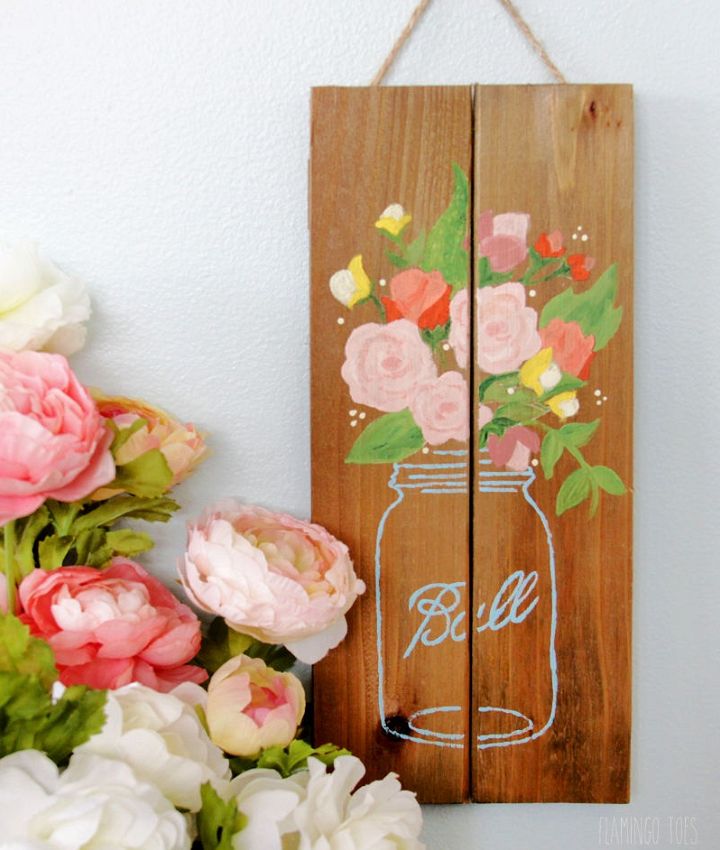 Monograms and pallet signs are something that is trending these days when it comes to home décor. You might have seen some boards that people are selling online. You can also make your own DIY pallet signs. For this project, you will have to play around with colors and be as much creative as you want. here!
43. Wine Crate Coffee Table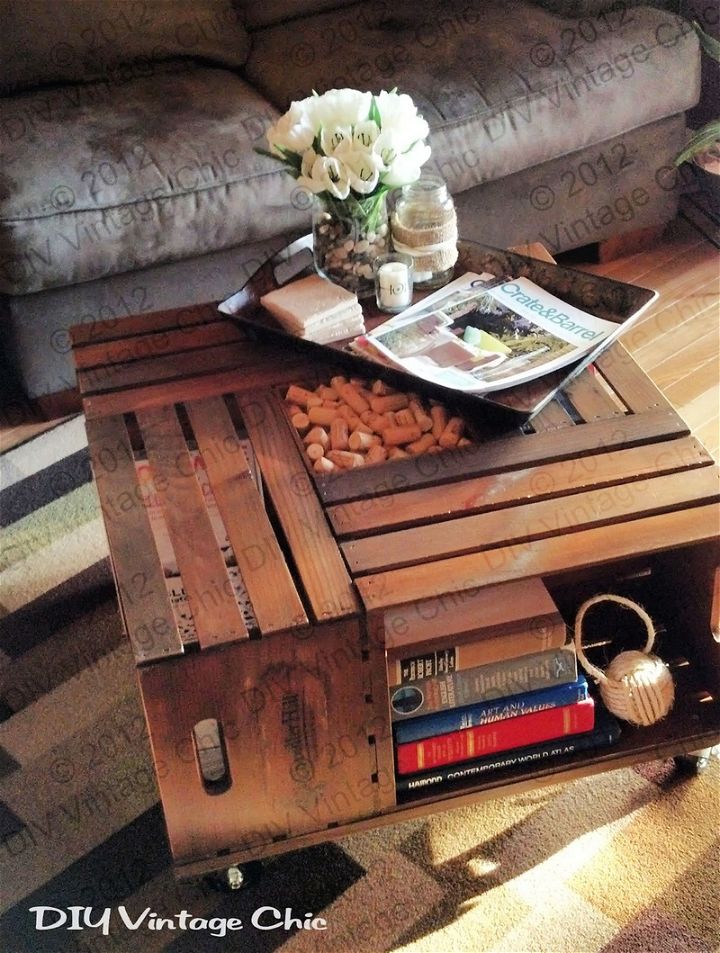 Next time when you are about to throw away the empty wine crates, stop. Use these crates to make a nice and modern coffee table. Together, these crates have created a very classic touch and look as if it's very expensive and bought from a branded furniture store. here!
44. DIY Concrete Clock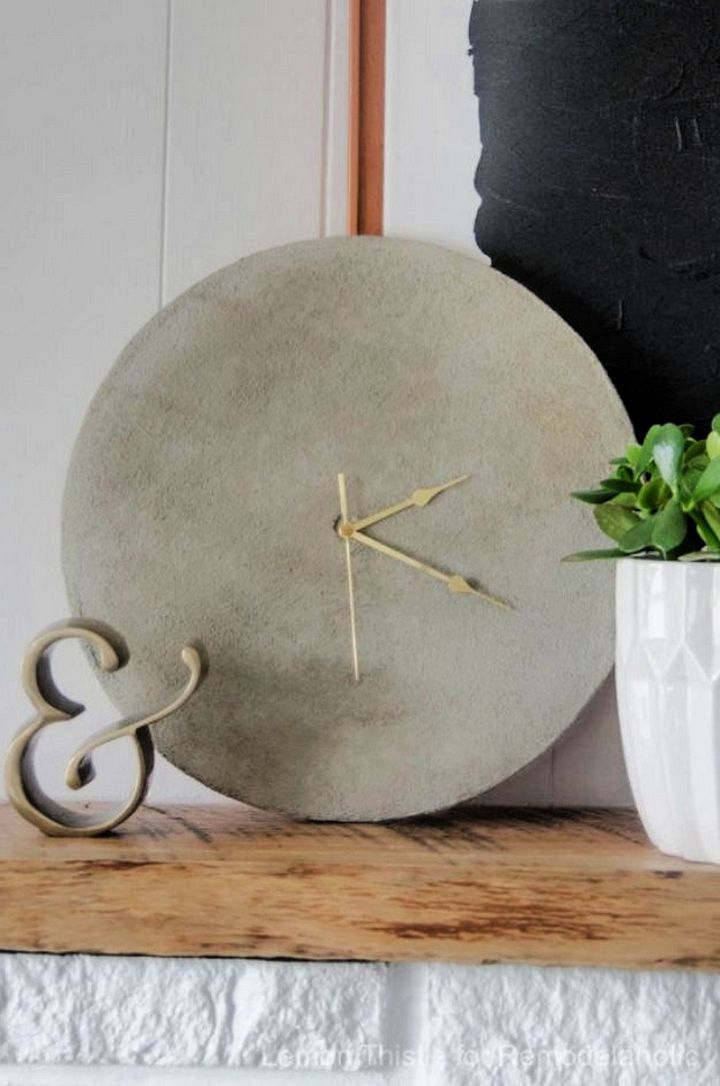 According to today's fashion trend, you can make a wall clock on any material like wood, plastic, and even concrete. This project will guide you through the process where you can learn to make a concrete wall clock very easily. Make some effort just for the sake of making your home look decorated and celebrated. here!
45. DIY Painted Distressed Jars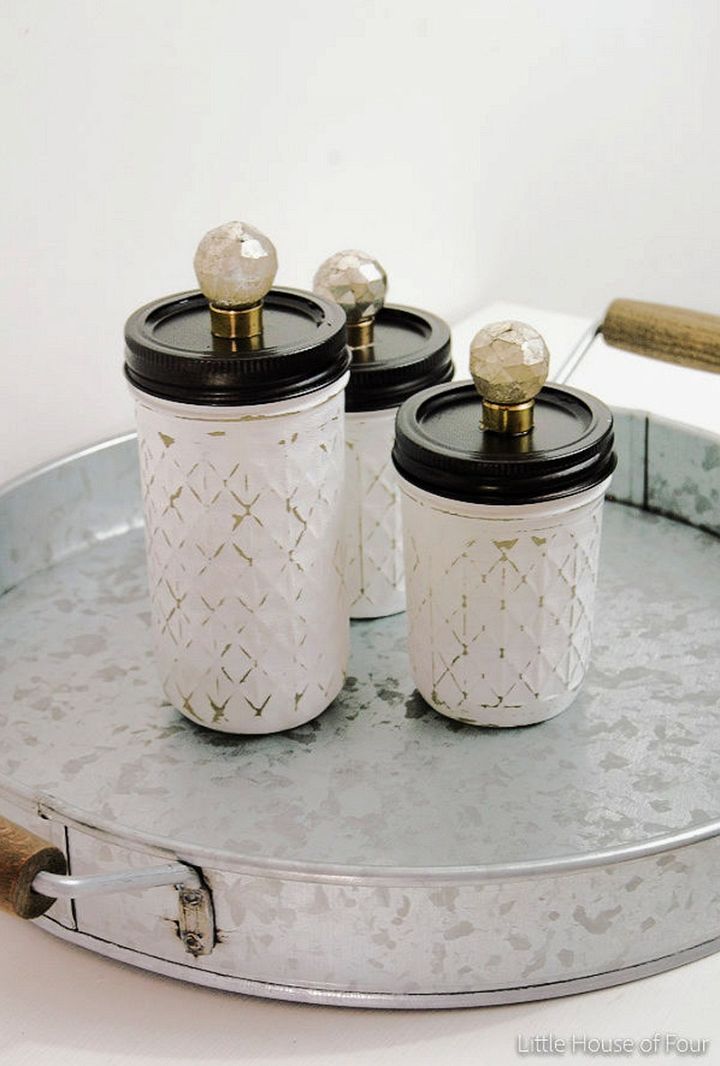 Distress looking for furniture is very in these days. Make some distressed jars like the ones you see here. You can paint some of the jars with distressed paint to create that desired distressed look. You can place these jars anywhere to make that corner beautiful and decorated. here!
46. DIY Spring Hoop Wreath Tutorial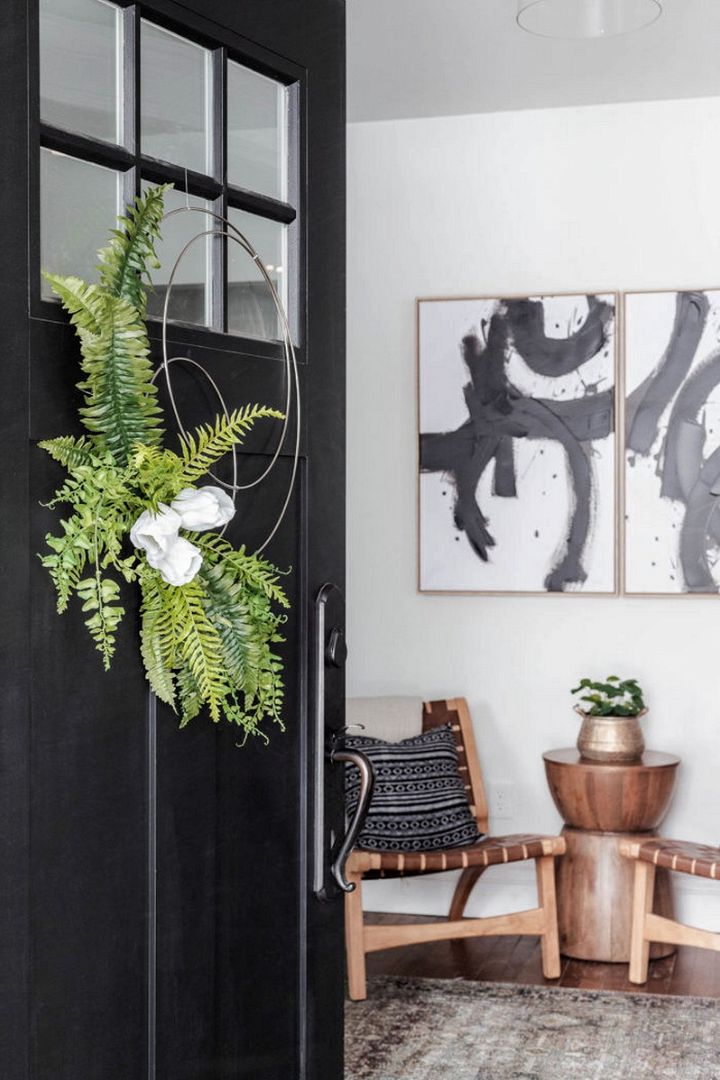 Wreaths are mostly made for the festivals like Christmas. However, you can also make wreaths other than festivals just to decorate the house. This wreath is made for the spring season therefore the spring touch is visible here. Hang this wreath at the entrance of your house to make the guests feel welcomed and invited. here!
47. Spray Paint an Ombre Effect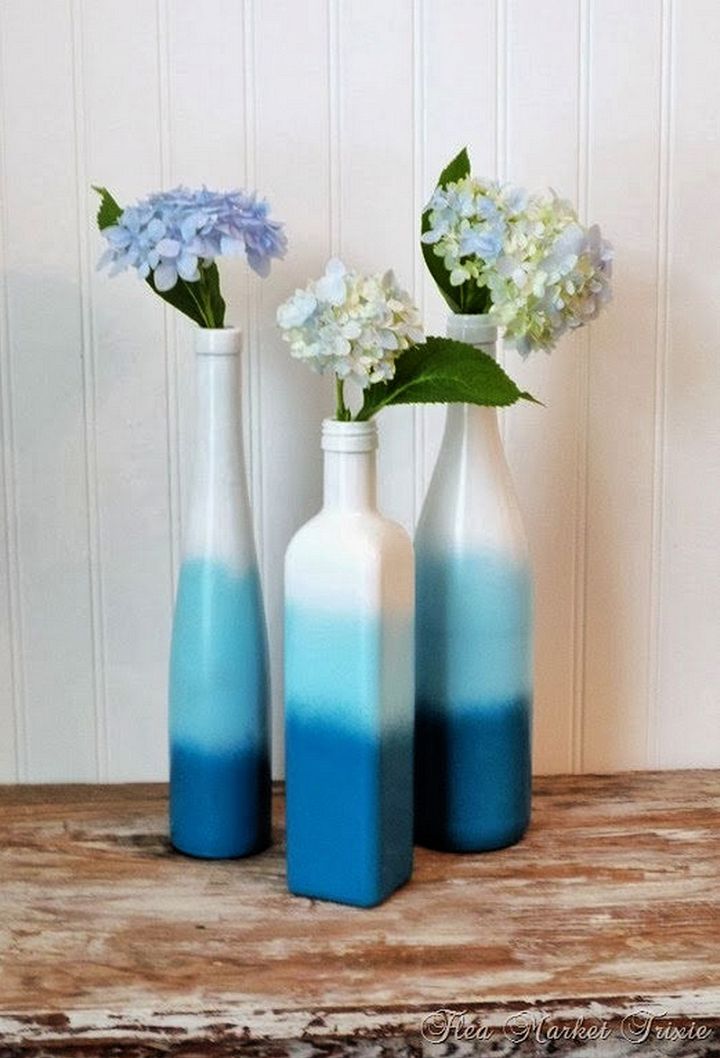 With colorful spray paints, you can literally transform anything and everything. Some empty and useless bottles are spray painted here with different shades of colors and turned into flower vases. You can also make such vases with some useless bottles lying in your house. here!
48. DIY Mason Jar Monogram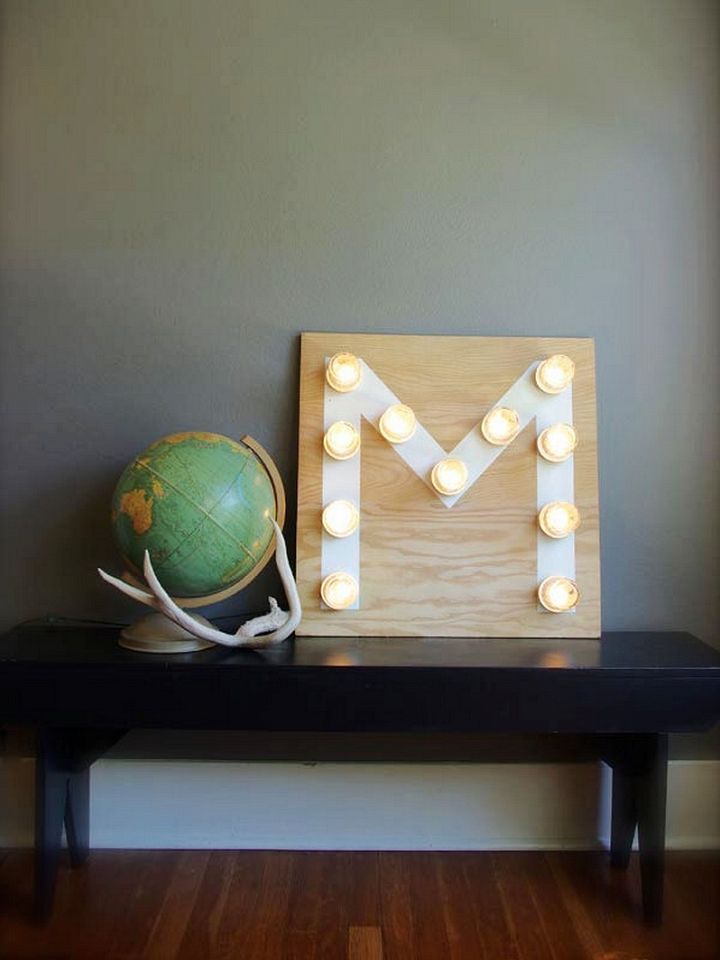 You can make different monograms in order to decorate your house. While making monograms you can use some recycled material in order to not only save money but also the environment. Recycling is always eco-friendly and atmosphere friendly. Try making this monogram for your house too. here!
49. DIY Glow in The Dark Jar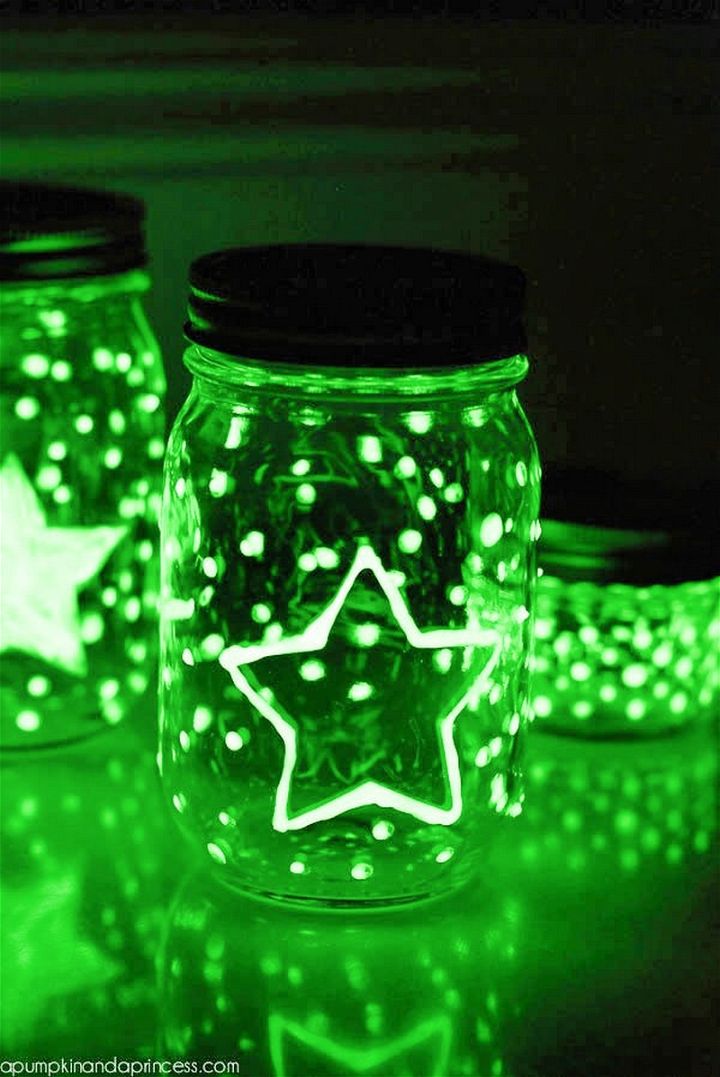 We have often used glow-in-the-dark wall stickers since our childhood. But here a glow-in-the-dark jar is made with an easy process and some easily available tools and supplies. The supplies that you need for this project you need a Mason jar, glow-in-the-dark dimensional writer or glow-in-the-dark paint, star punch, and vinyl. here!
50. DIY Seashell Beeswax Candles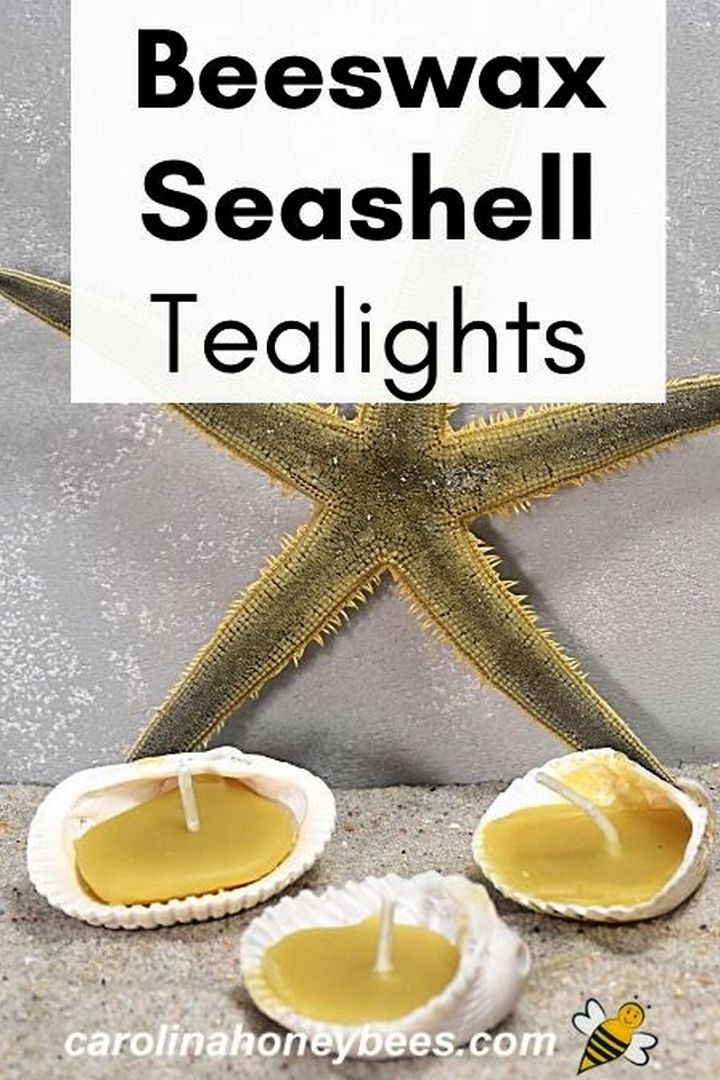 Candles and lights are something that really contributes to the home décor. If you are up to doing DIY projects for home décor, consider lights and candles as your priorities. Try to make these beeswax sea shell candles like the ones you see here. Place these candles in any corner that you want to make beautiful and well-decorated. here!
Conclusion:
Your house decoration is something that truly reflects your personality and shows your hidden talents. Take out time to focus on your house décor and see what difference it makes. Your guests will be impressed with your home décor ideas and techniques and if you love hosting you will love the compliments you will get from them.