Lights, lamps and chandeliers are something that really makes a great impact on the overall décor of the house. However chandeliers are always very expensive if we go to buy them form stores. We often don't hang them in our house due to the fact that they are pricey. These 36 DIY Chandelier Plans For Indoor Decoration are easy and budget friendly. Some of the projects here a bit lengthy and time taking but the end results are surprising and stunning. You must go through all the projects in order to be accurate with the results.
In these diy chandelier projects, you can see many recycled items used to make something creative and add innovation in the chandeliers and lights. You will also see some of the unique items in the making of different chandeliers like paper, flower garland, fringes, crystals and much more. You can make chandeliers for formal as well as for the informal areas at your home. To be accurate about the results you must follow the complete instruction as told in the tutorial.
1. DIY Multi-Bulb Dining Room Chandelier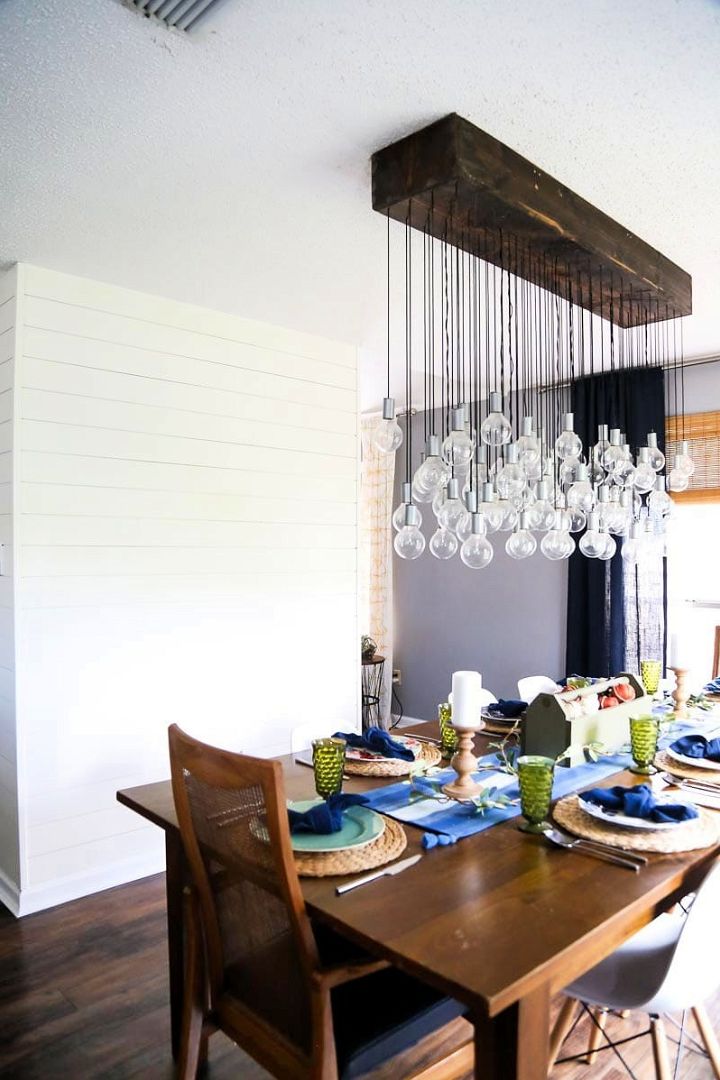 Chandeliers are something that really adds character to any space and somehow makes a place look great with its presence. There are various designs and varieties that you get when you go to buy a chandelier. Chandeliers are way too expensive and almost unaffordable. With the help of this diy chandeliers projects you will be able to make your own within your budget. Tutorial
2. DIY Beaded Chandelier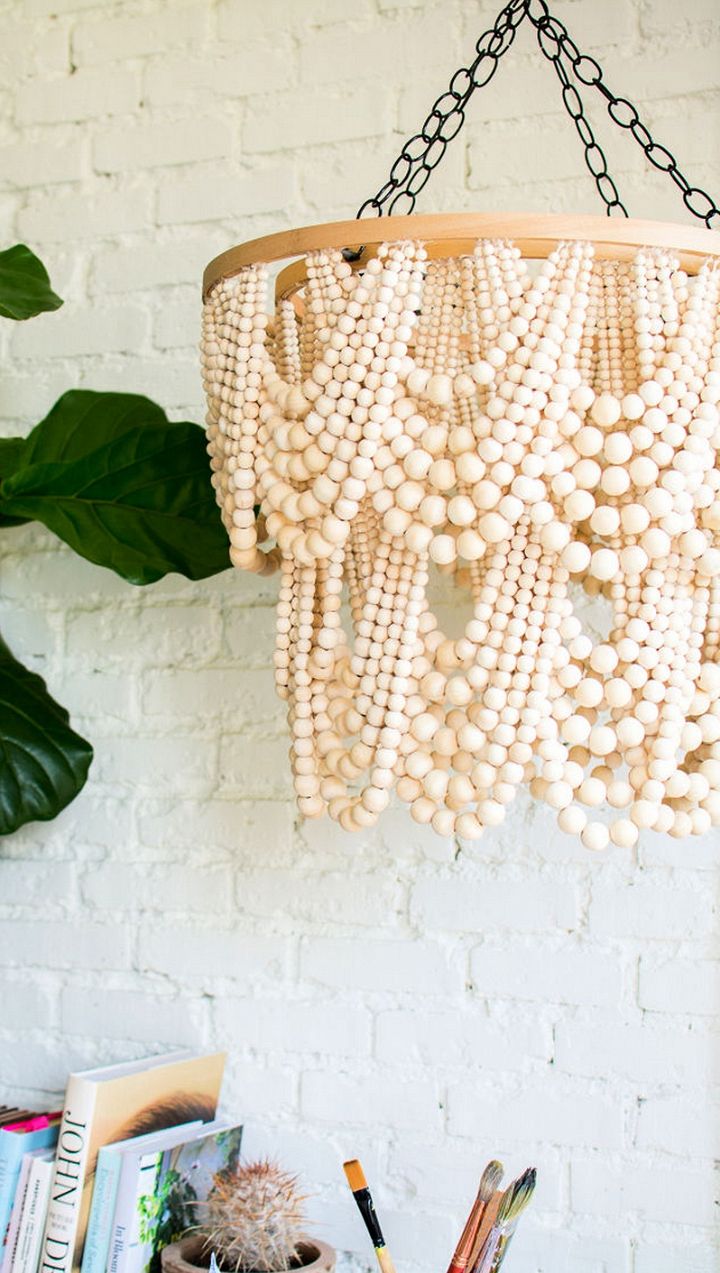 This chandelier is entirely beaded and surely looks mesmerizing and appealing to eyes. You just have to make layers and layers of beads in order to create this look. Such chandelier is perfect for a royal sort of drawing room but you can also make it for whatever place you feel like. Make this chandelier in order to make your house look decorated and celebrated Tutorial
3. DIY Boho Fringe Chandelier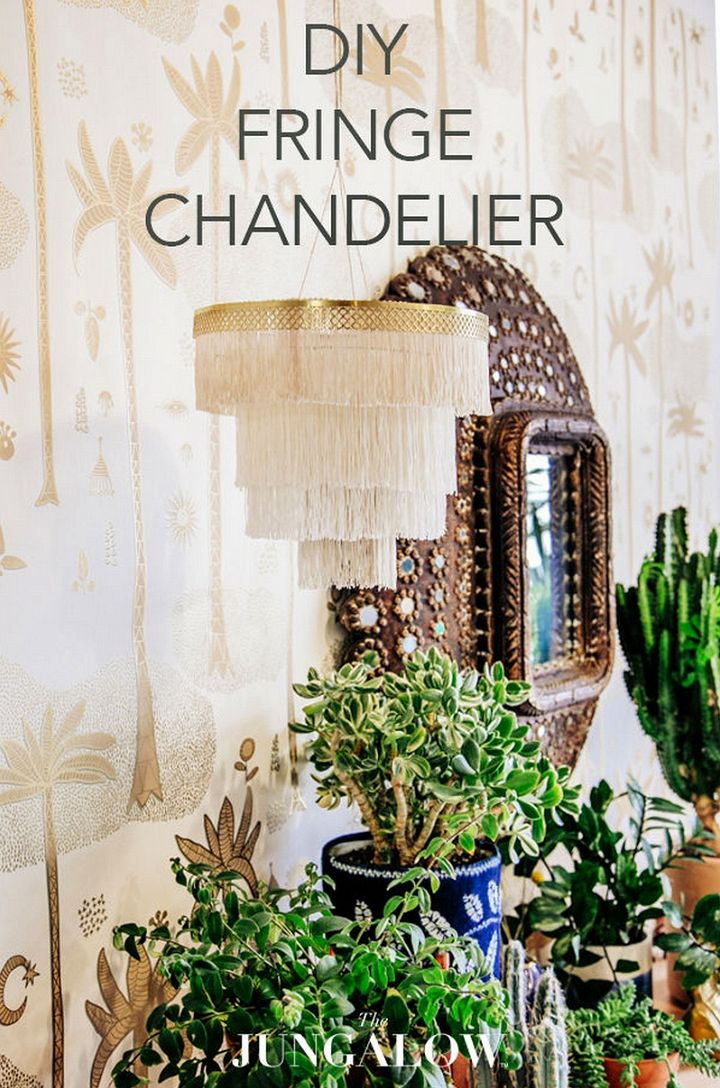 At times when festivals are coming up, we all need to make preparations in order to make our house look decorated. Lights, lamps and chandeliers are something that really makes an impact in the house décor. This boho chic fringe chandelier can be easily made and will look great. Tutorial
4. DIY Chandelier Makeover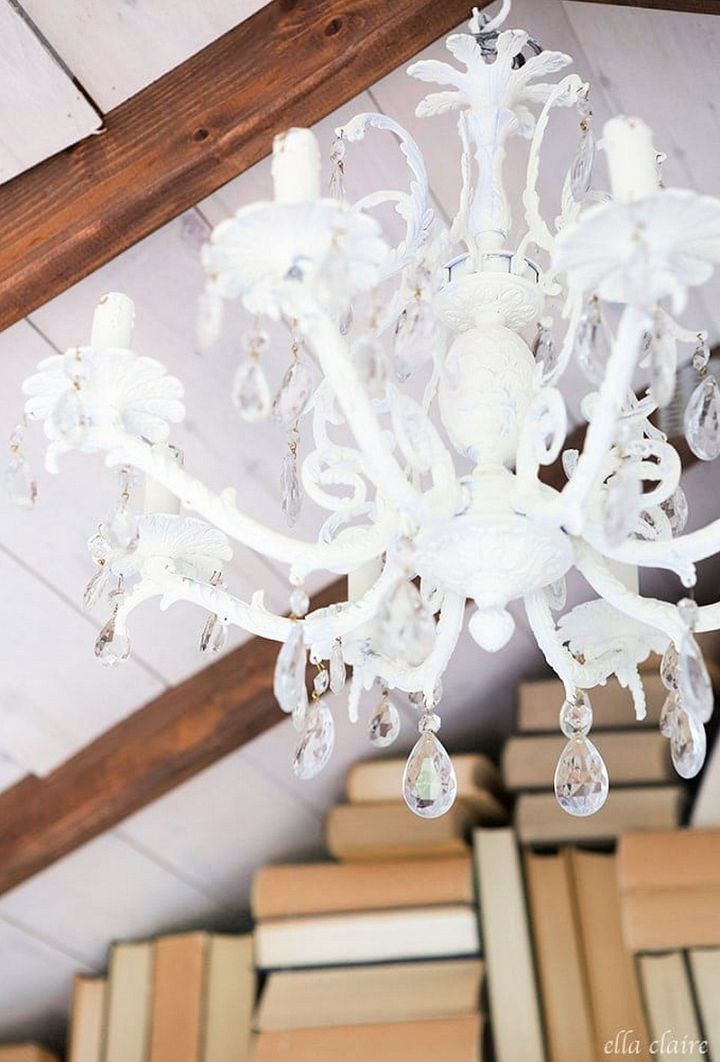 Sometimes instead of creating a new thing, you can do a makeover of an old object and make it look completely new. This diy project shows us how we can do a makeover of any of our old chandelier and make it look impressive and attractive. get the tips and tricks from this project. Tutorial
DIY Wall Decor Ideas – Check out these stunning DIY wall decoration ideas to bring some color to your walls.
5. Make a Beachy Wood Bead Chandelier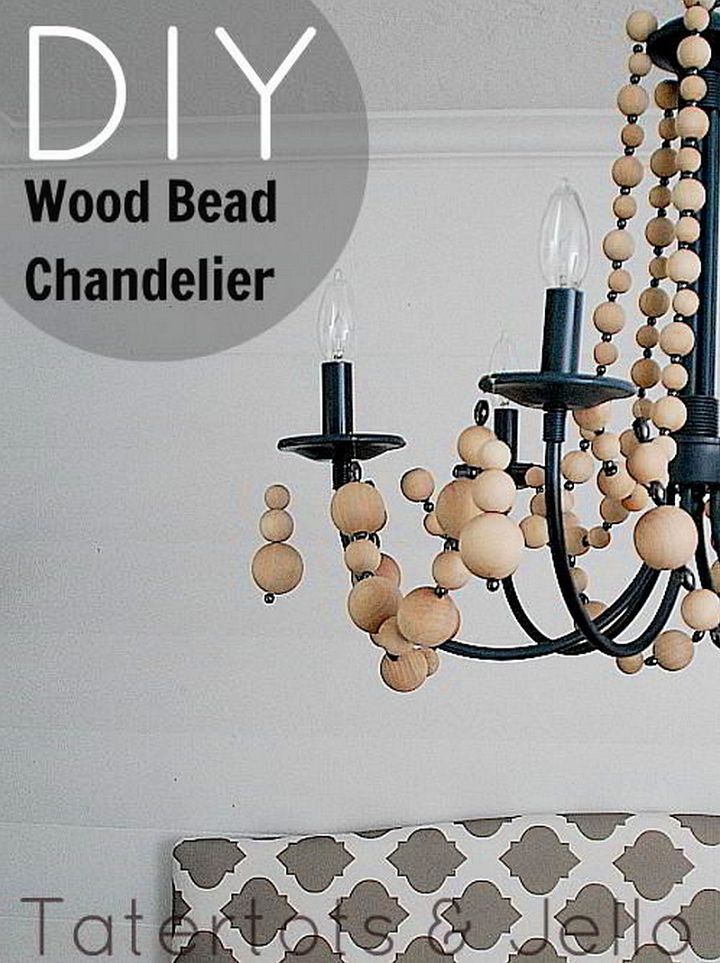 Have a look at this diy chandelier that has a beachy look. This chandelier is made with wooden beads and looks absolutely classy and elegant. Wooden beaded chandelier are pricey and unaffordable for most of us. You can now make your own diy wooden beaded chandelier and that too within your budget. Tutorial
6. Light Up Your World – DIY Fringe Chandelier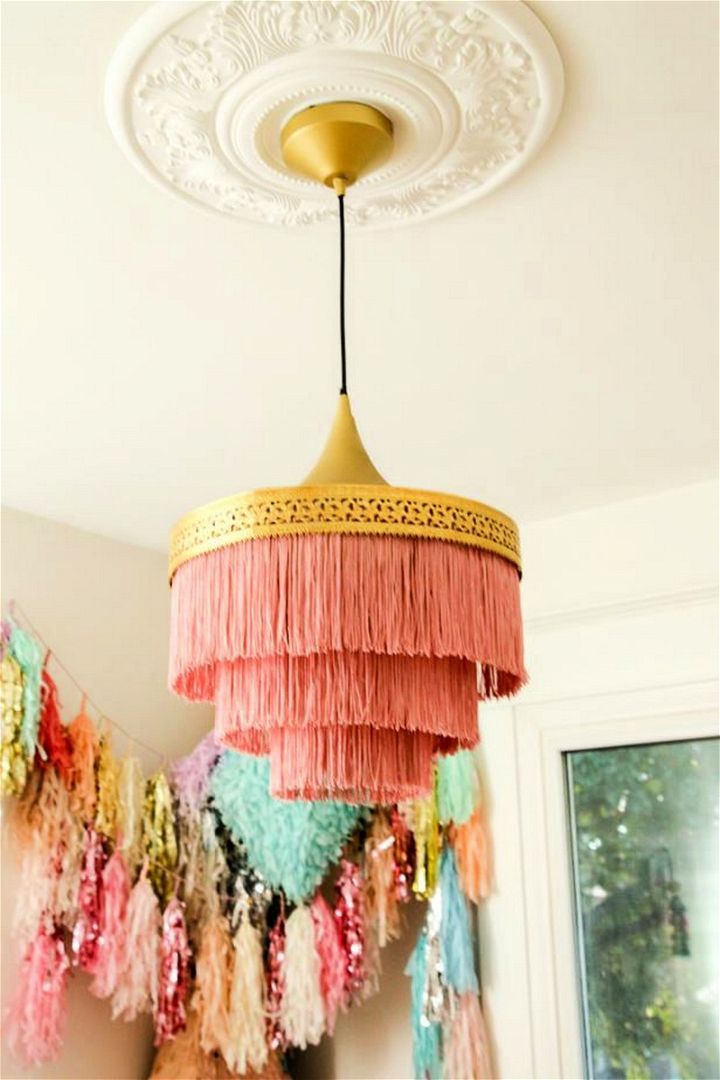 Fringes are always attractive and appealing to eyes whether they are included anywhere. This diy fringe chandelier will literally light up your world and will make your house look well decorated and celebrated. This chandelier will look absolutely phenomenal especially at the time of festivals. Tutorial
7. DIY Chandelier Tutorial – How To Turn Trash Into Treasure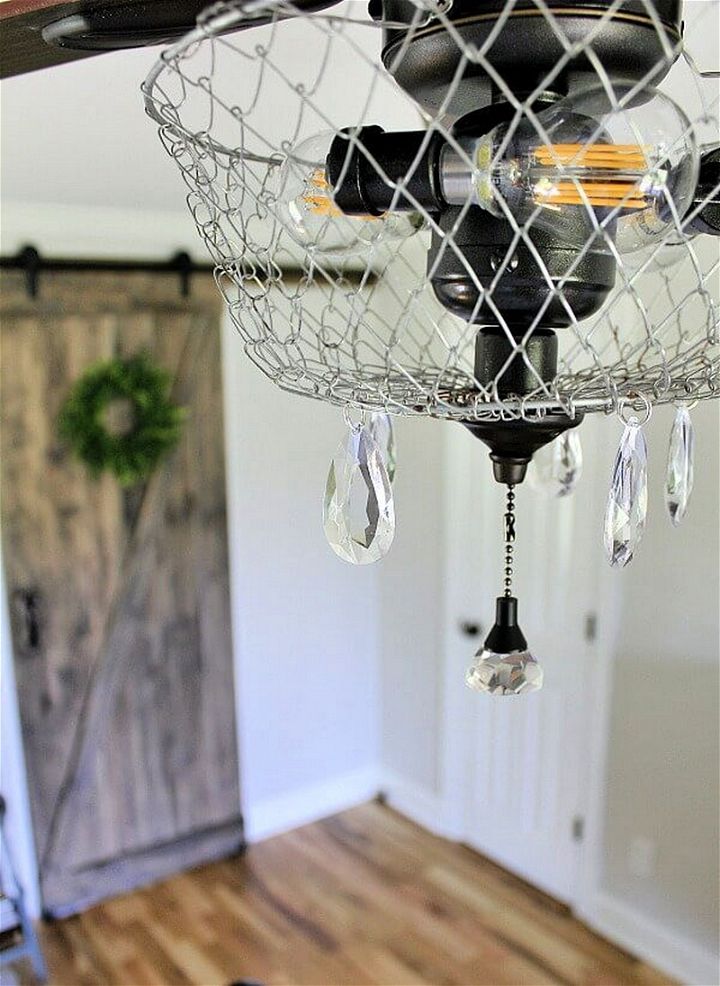 This tutorial will lead you towards the making of a wonderful chandelier. This diy chandelier is a product of recycled materials. Recycling is always better as it not only saves money but also the environment. Re using will help you in exploring the uses of objects that you probably always throw away. Tutorial
8. Popsicle Stick Chandelier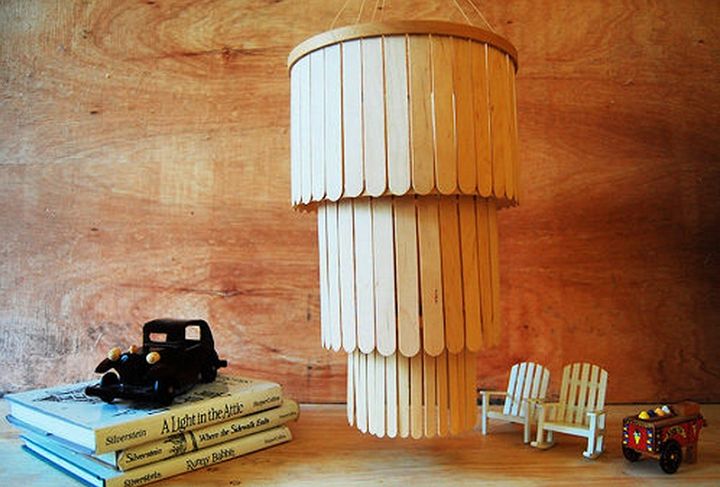 Its always a good idea to use simple and cheap material for making something new and creative. This chandelier is made with popsicles and you can see the cuteness overloaded. While doing diy projects you can be as much creative as you want and create some masterpieces. Tutorial
9. DIY Floral Chandelier Garland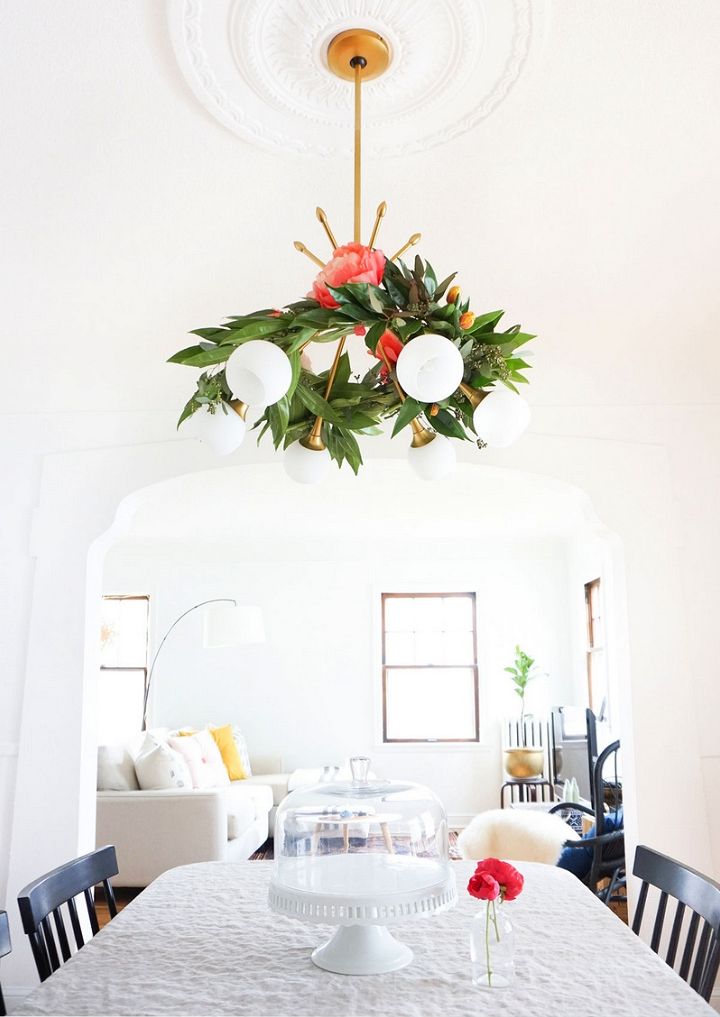 Flowers always look beautiful no matter where they are added. This is a whole new idea of making a chandelier with floral garlands. You can add colorful faux flowers into making of this adorable chandelier. Besides flowers add some leaves also just to break the color. Go through the details to know more about this project. Tutorial
DIY Home Decor Ideas For Crafters – Look over this listing of best 50 low-cost DIY home décor projects. DIY ideas for decorating roomsallow you to create your own unique style and flair in your living space without spending excessively.
10. How To Make A DIY Chandelier In An Hour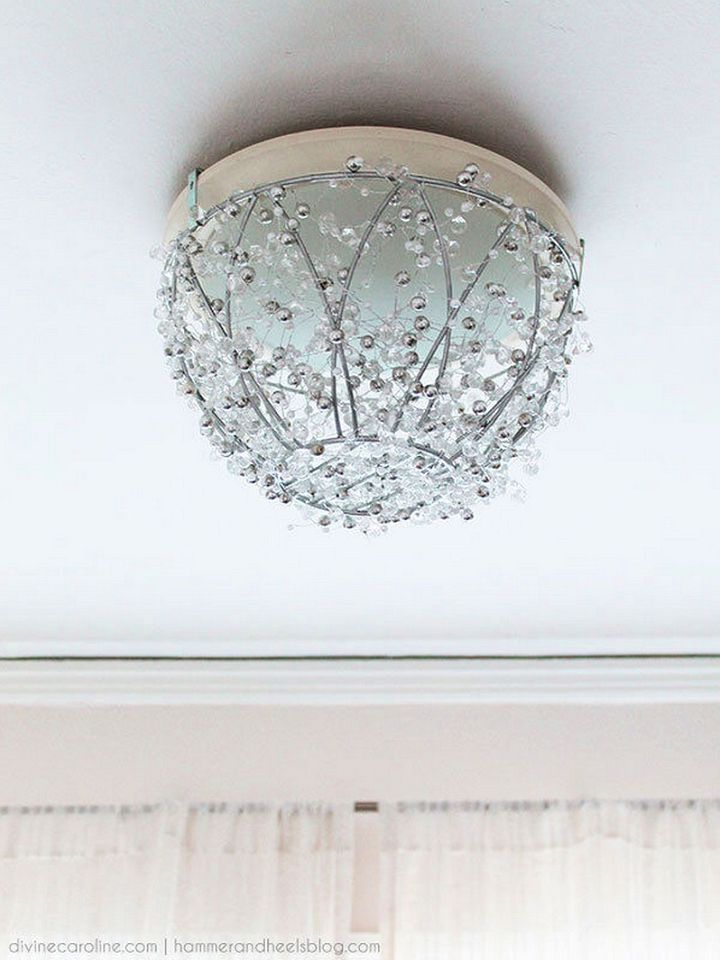 While doing any diy project its always important that you keep check of time taken for the tasks. This diy chandelier is a process that you can complete within an hour. get the complete details about creating this amazing and mesmerizing chandelier and make your own. List down the materials used here and start making your home a well decorated place now. Tutorial
11. Beginners Guide to DIY Chandelier Earrings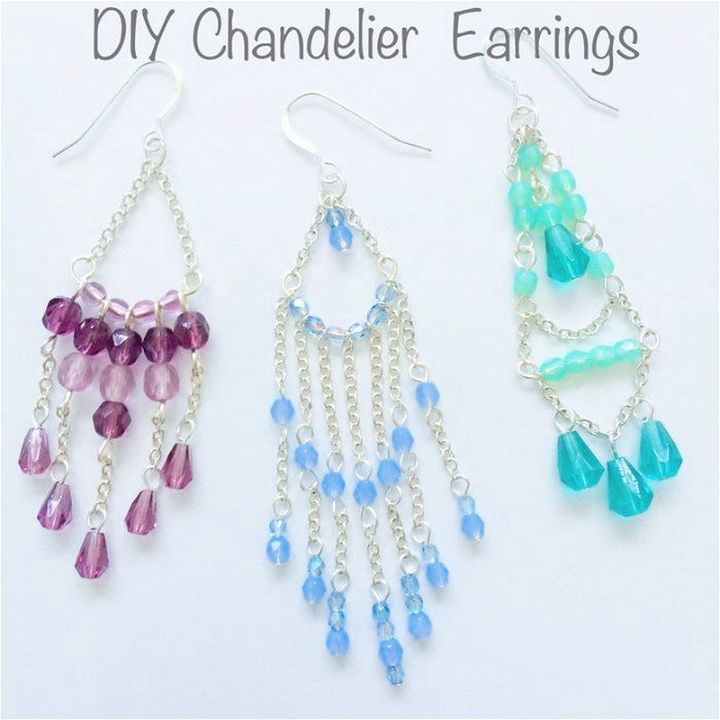 When you are a beginner you need some different sorts of projects to practice and learn about making new objects. This diy beginner chandelier earrings is all about teaching us about making chandeliers through earrings as they are smaller and easier to practice and get your hands on. Tutorial
12. DIY Crystal Ball Chandelier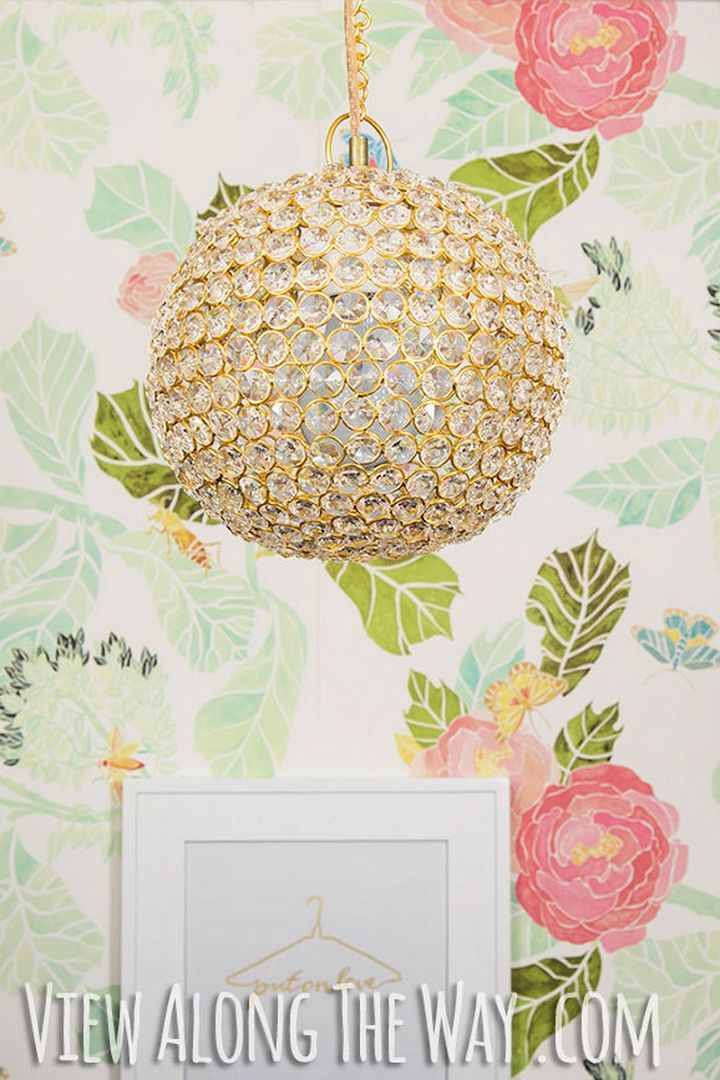 In the making of diy chandeliers you must be accurate about your measurements and calculations. When you are making a ball of your chandelier, you must calculate the exact size that you want for a space. Have a look at this beautiful crystal ball chandelier and for this you need hanging gold and crystal ball, ceiling canopy kit, lamp cord, bulb socket and some other basic tools. Tutorial
13. DIY Beaded Chandelier Upcycled from an Old Light and Lampshade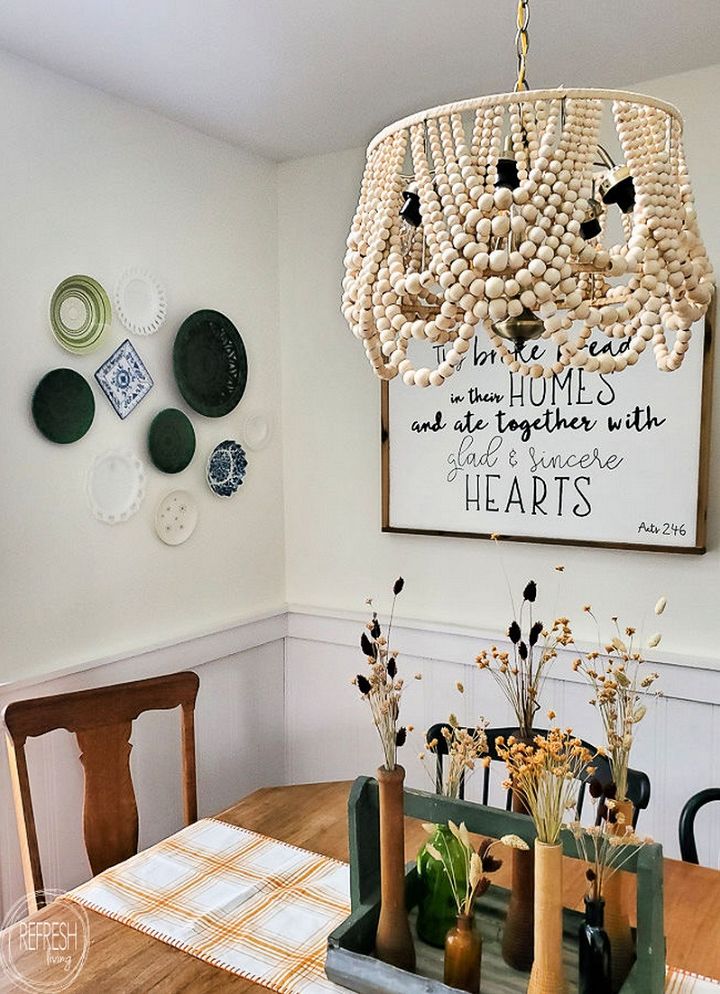 With this diy project you will realize how you can make a beautiful chandelier with an old light and lamp shade. This chandelier is more than perfect and derived from old stuff but doesn't seem to be like that with its appearance. Get the details of the project and start your mission right away Tutorial
14. DIY Dollar Tree Solar Chandelier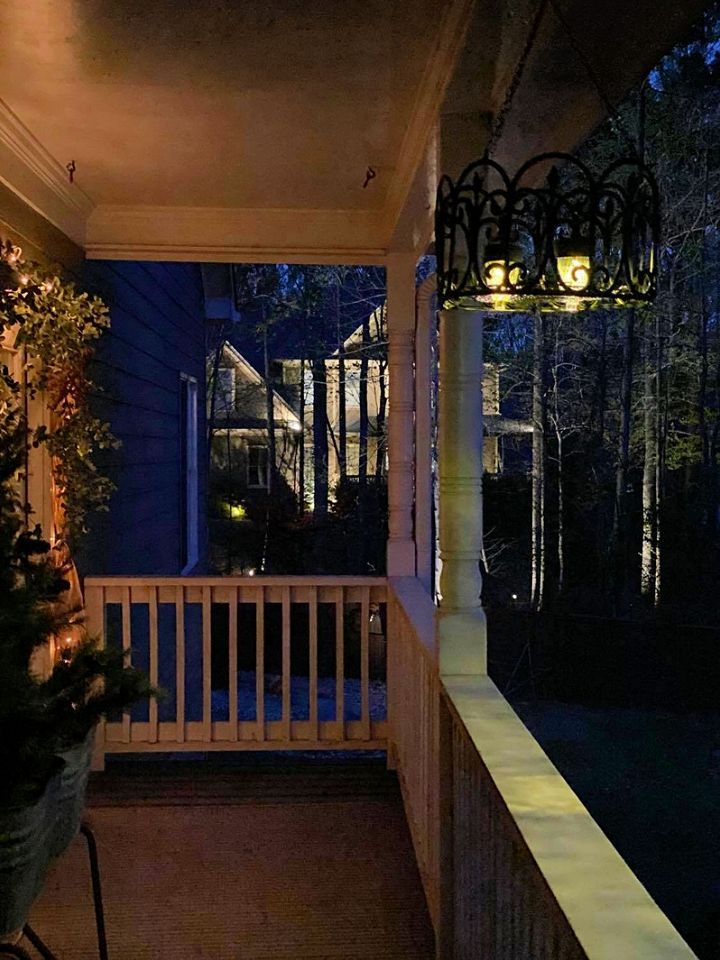 Have you ever heard about solar chandelier? Its easy to make and even easier if you follow this project carefully. For this dollar tree solar chandelier you need materials like two pieces of plastic fencing, one black wire mesh basket, zip ties, three solar lights, one garden hanging chain, round wire wreath and scissors. Tutorial
15. How To Make An Antler Chandelier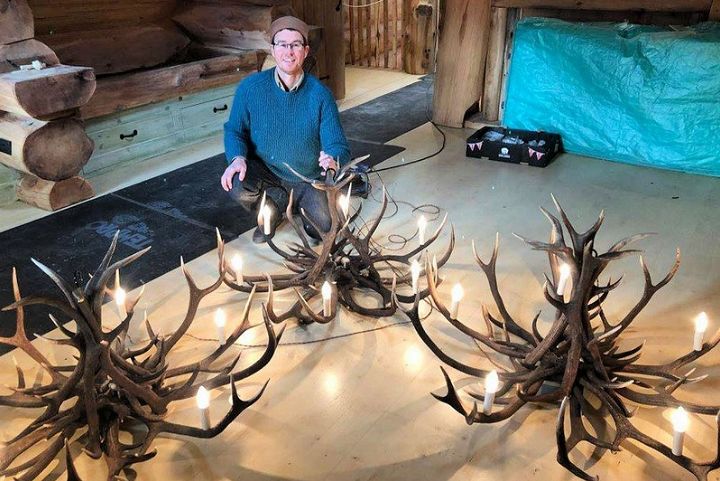 Chandeliers can be of many types, designs and styles. You can use literally any creative stuff and supplies for creating a nice chandelier. To make this chandelier you need to have antlers at least 50 to start with as they are different form each other. You can buy these antlers from a dealer due to a number of reasons. This process requires a lot of screwing, cutting, drilling and fixing in order to create a masterpiece for any of the portion of your house. Tutorial
16. DIY Tutorial – Creative Yarn Chandelier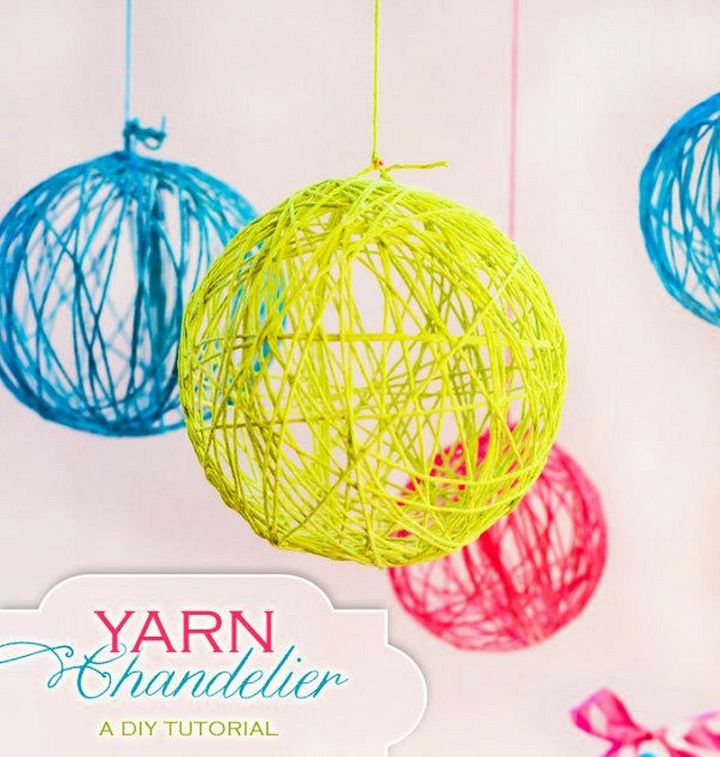 Yarn is an amazing thing to work with. This chandelier is made with yarn and is so much in trend these days. You can choose color of the yarn according to your choice. Besides yarn you will also need a glue mixture and some balloons. It's so much fun creating these chandeliers or you may call them lamps or lights. You first have to blow the balloon, cover it with yarn and glue it. Once the glue is dried, you can pop the balloon and your chandelier is ready and done. Tutorial
DIY Desk Lamps – The creation of your very own table lamp is a the perfect opportunity to add your own personal, artistic and extremely practical design to the rooms that where you spend the most of your time in.Enjoy Craft room with these 24 DIY floor lamps!
17. An Easy DIY Chandelier Makeover with Spray Paint in Less Than 1 Hour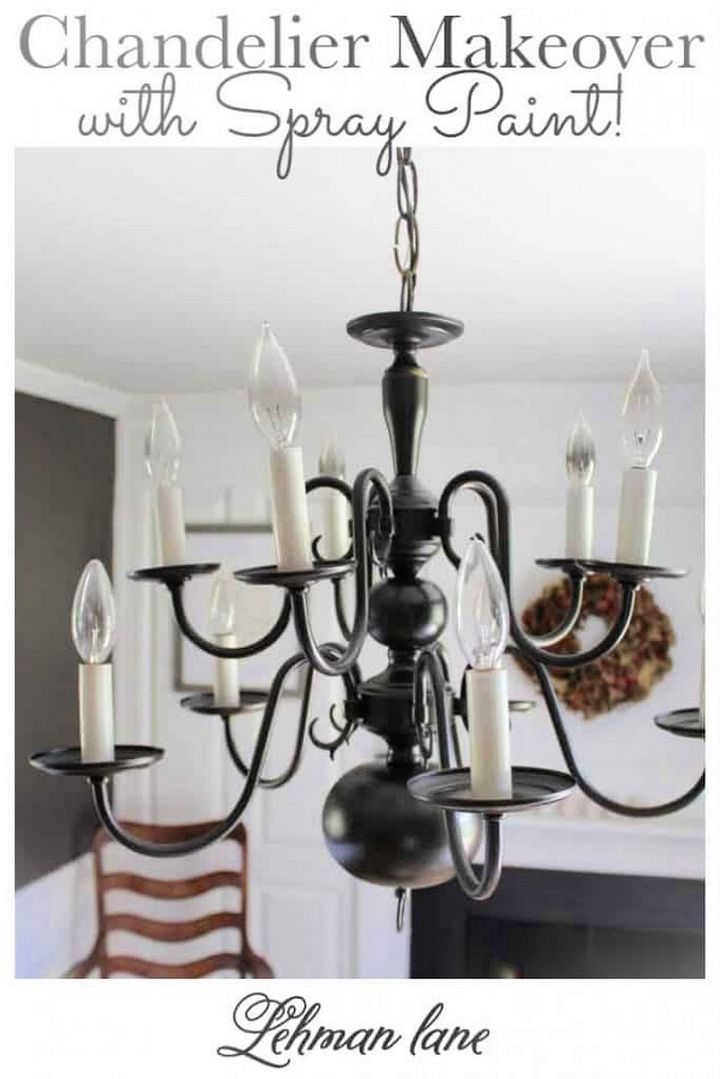 Spray paints can do wonders when it comes to doing make overs. This is an old chandelier transformed into a new one with the help of spray paints. You can change the color hence the look. You can also bring come changes to the lights in the chandeliers. Make your old chandelier new with spray paints and you ill realize you can create a new look within a limited budget. Tutorial
18. Easy DIY Chandelier Makeover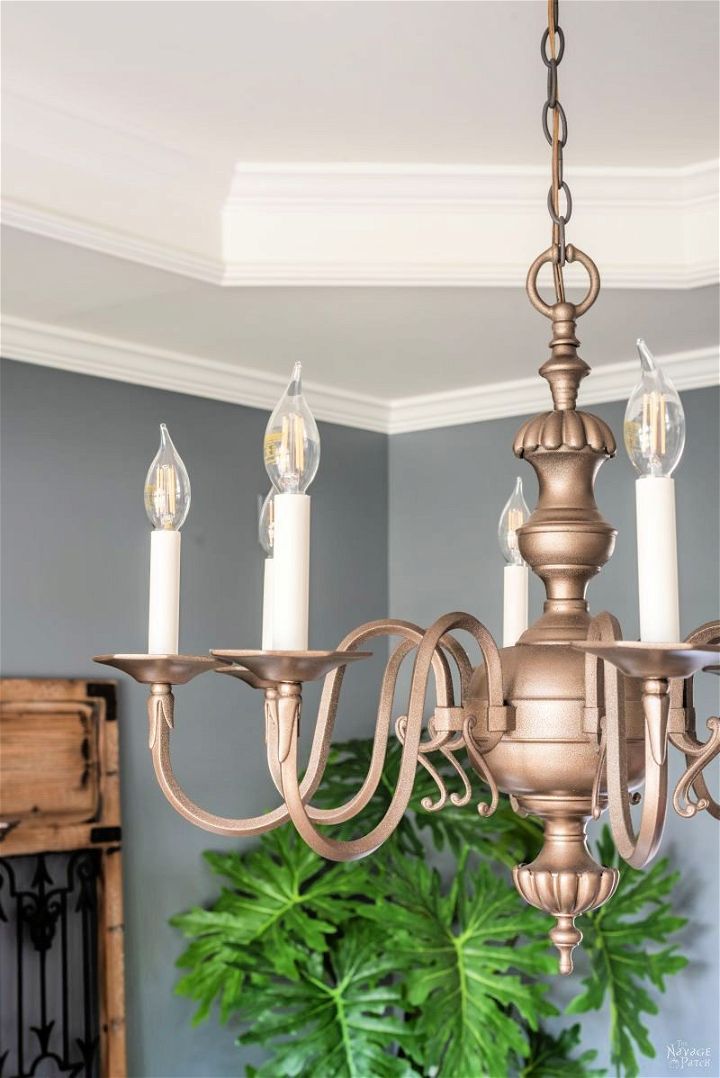 You must always go for easier options when you want to do a makeover project of any of the items at home. This is an easy chandelier make over idea that you can easily follow and do it on your own without spending much money and time. for easy make overs you must choose spray paints and they will completely change the old look of something and will make it new. Tutorial
19. How To Make a Fringe Chandelier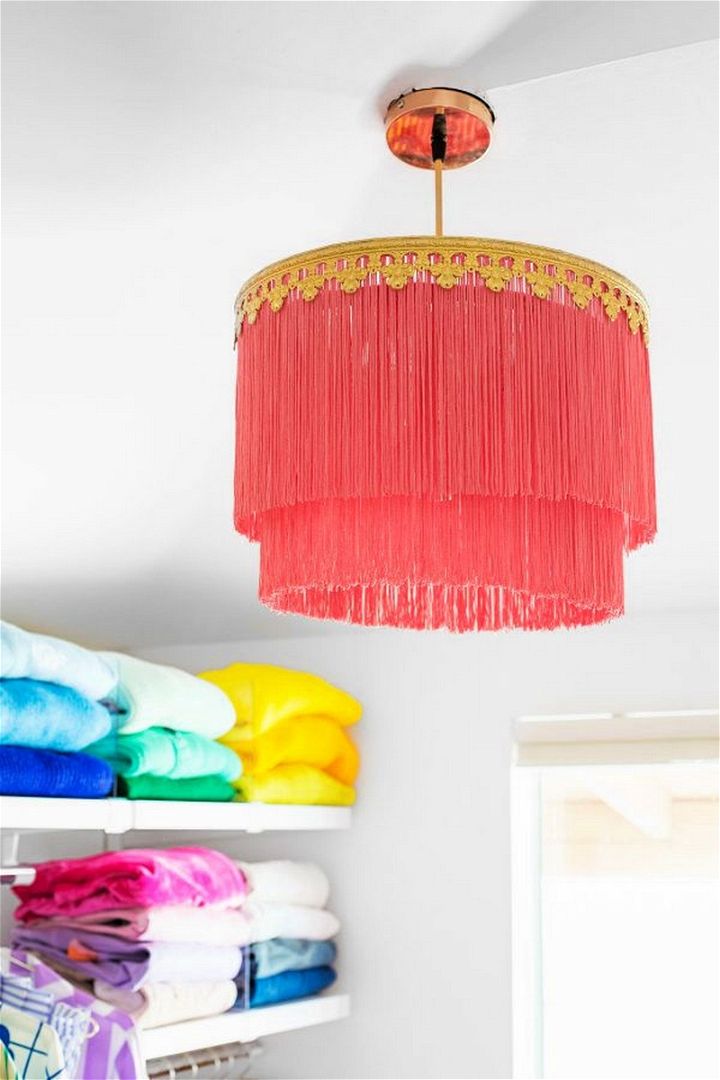 Fringes are no doubt attractive no matter where are attached or added. This massive chandelier is made with fringes and the final look is stunning as you can see in this project over here. you can select a color of your own choice or maybe according to the rest of the furniture and items in the room. This is a shocking ink fringe chandelier done with using a golden lace alongside. Tutorial
20. DIY Mason Jar Chandelier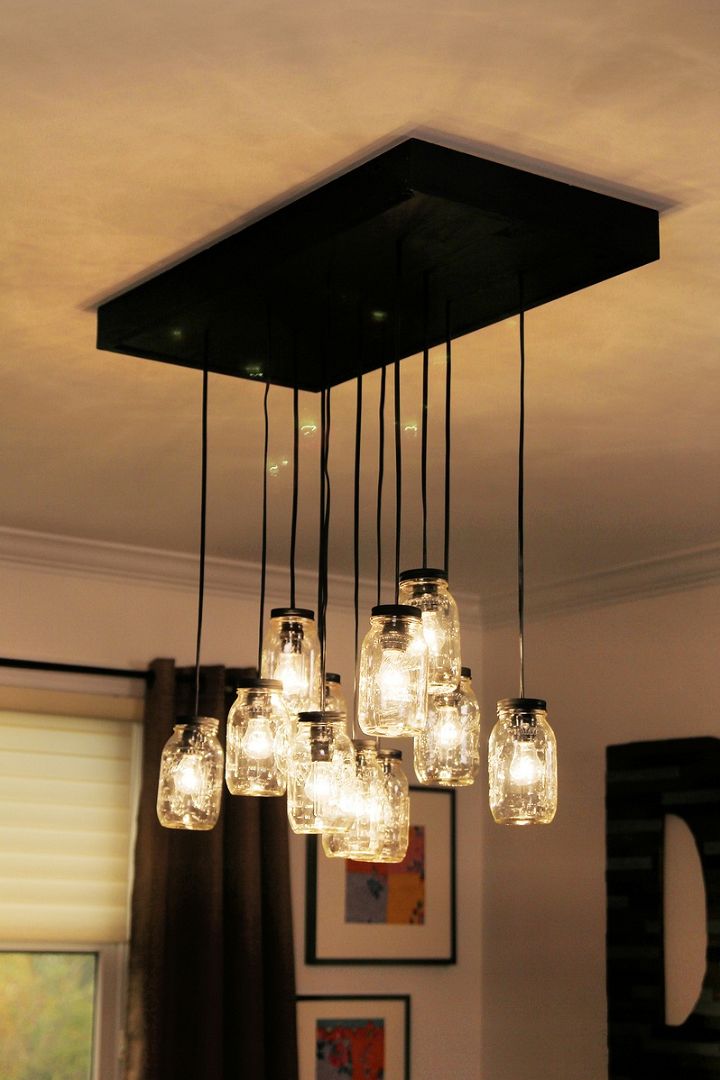 This is probably the coolest and most attractive chandeliers of all times. The chandelier is made with mason jars and looks mesmerizing for sure. This project will definitely come out better than you anticipate so start your mission towards hanging this unique and special kind of chandelier that can impress everyone. Tutorial
21. Make An Outdoor Rustic Chandelier – An Easy DIY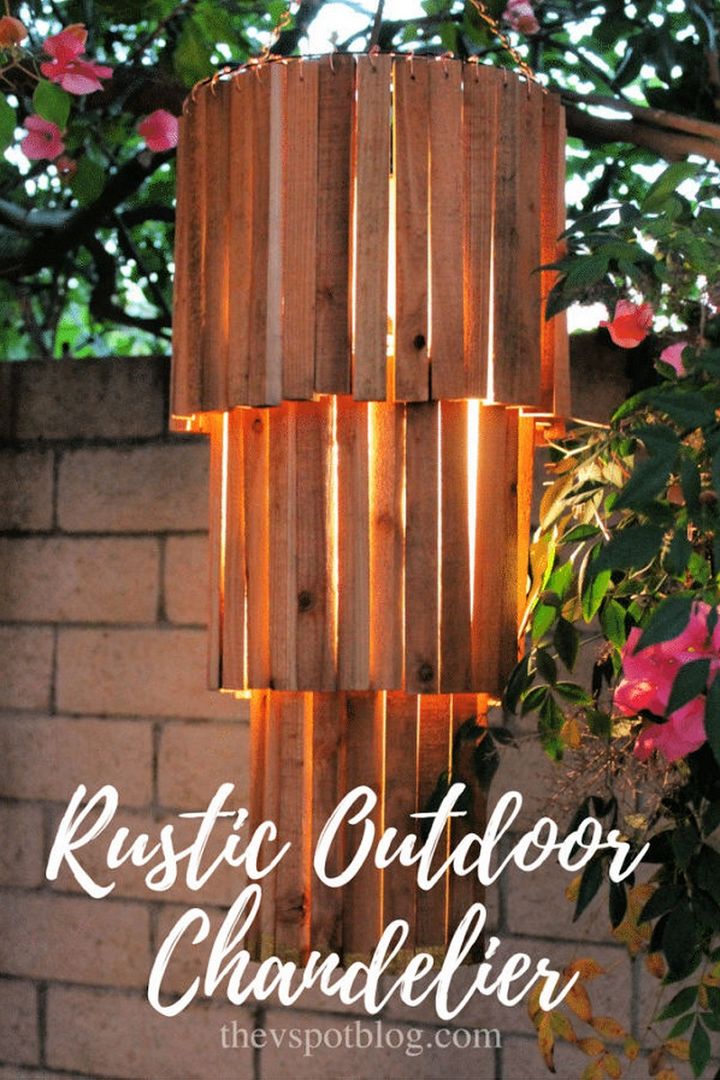 Chandeliers are not only for the indoors, but can also decorate your outdoor area with its beauty and attraction. This diy rustic chandelier is all you need for your outdoor space. The material that are used in this chandelier are easily found at any hardware store in their section for garden stuff. Tutorial
DIY Home Coffee Bar Ideas – 20 easy DIY home coffee bar ideas are available in a variety of designs and types. Begin your day in the best way you can with your morning cup of coffee by using one of these incredible diy coffee bar ideas!
22. DIY – Chandelier Shades & Covers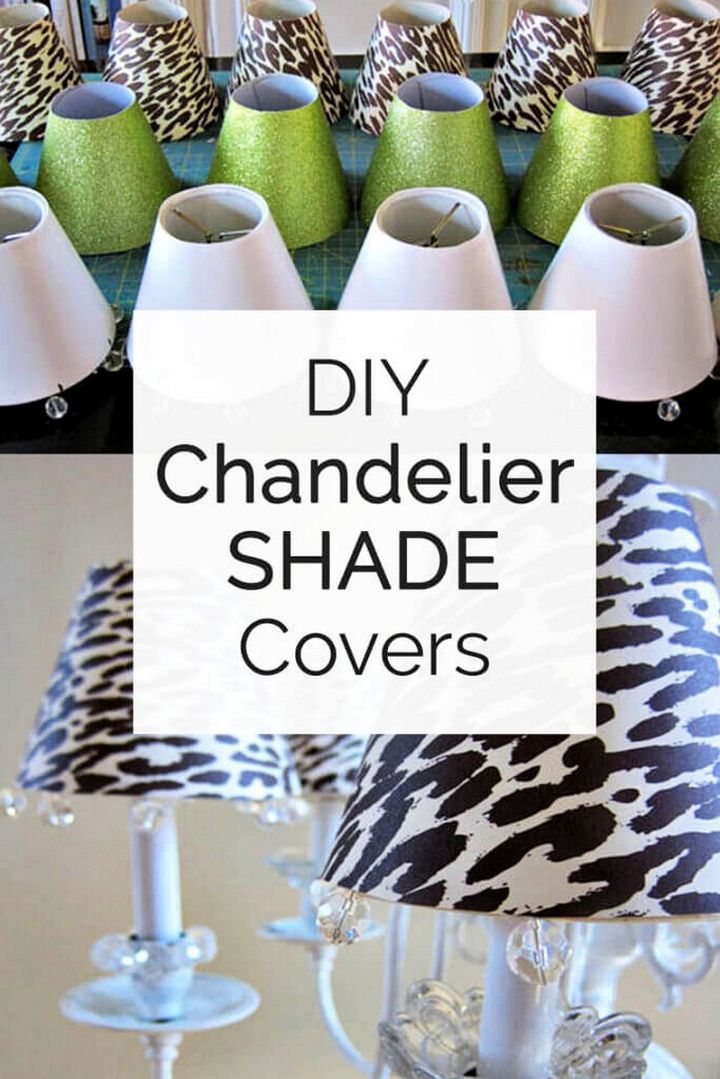 It often happens that the shades of our lamps or chandeliers get old or we get bore with its look. You can easily and very conveniently with the help of this project can replace your old shades and make new and stylish shades for the old lamps and chandeliers at your home. Tutorial
23. Ribbon Chandelier – An Easy DIY Project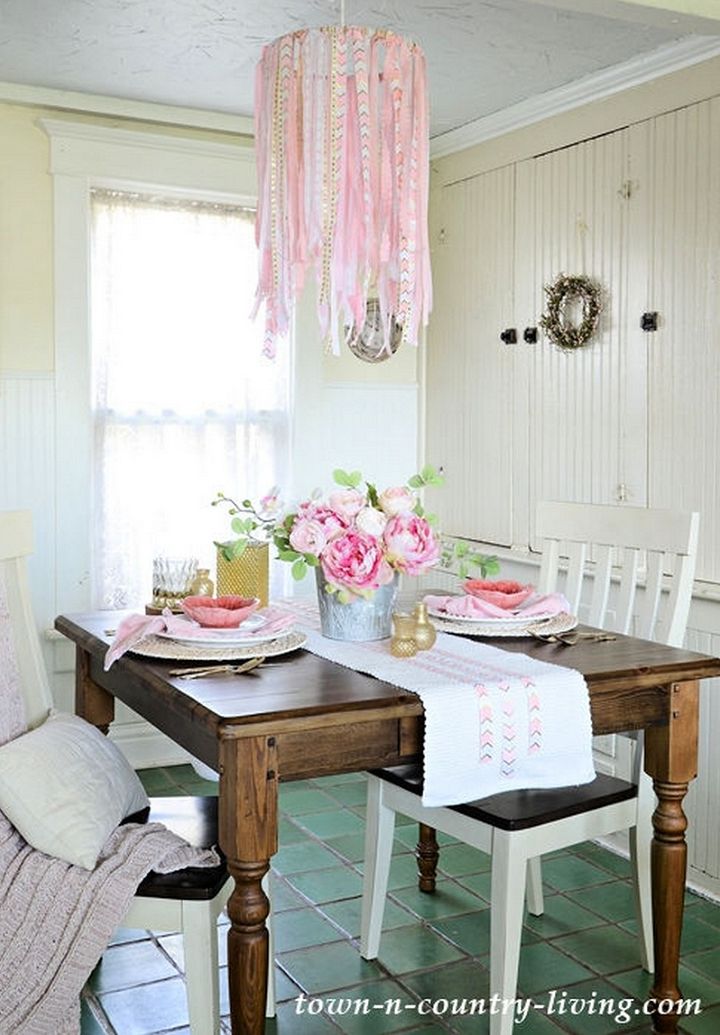 Ribbons are a wonderful stuff to work with when it comes to doing creative activities of any sort. This is a diy ribbon chandelier that you see in this project. This chandelier can convert any room into a princess room easily. The vibes of this chandelier are al festive and fairytale like. Try making this for your little girl's room and make her more with her room and space. Tutorial
24. Easy DIY Paper Chandelier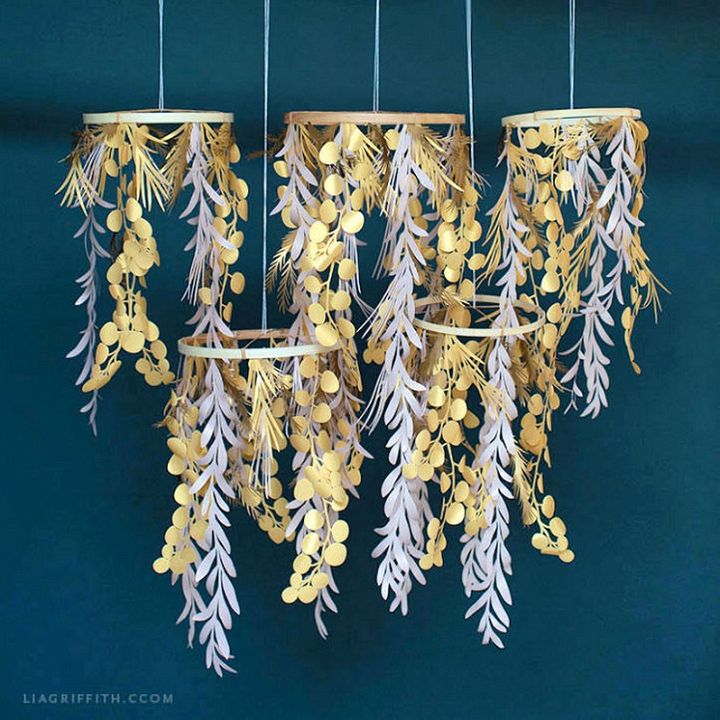 Have you ever realized how paper can do wonders when it comes to creativity? You can make chandeliers with many objects depending on your choice and desires. It often happens that we dint get stuff easily available for making masterpieces that we desire to make. However this diy chandelier is made only with paper and see how beautiful and stunning it seems to be. Tutorial
25. DIY Yarn Chandelier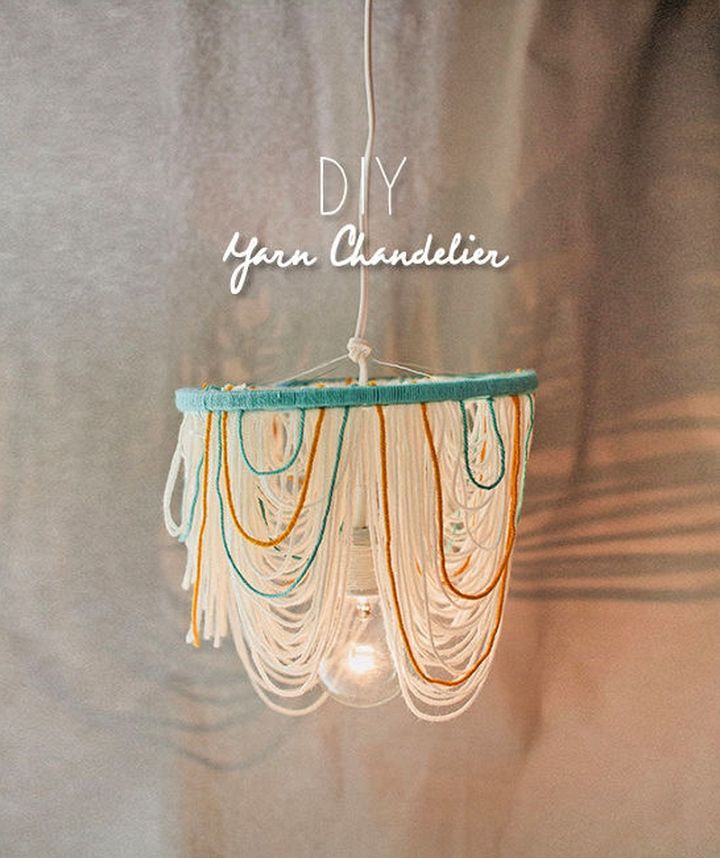 Have a look at this unique yarn chandelier in this project over here. This chandelier is as easy as it seems to be. Get a close look at the details of this project and get it done before the festive season arrives. With this chandelier it's very easy to impress guest at your home Tutorial
26. DIY Jute Chandelier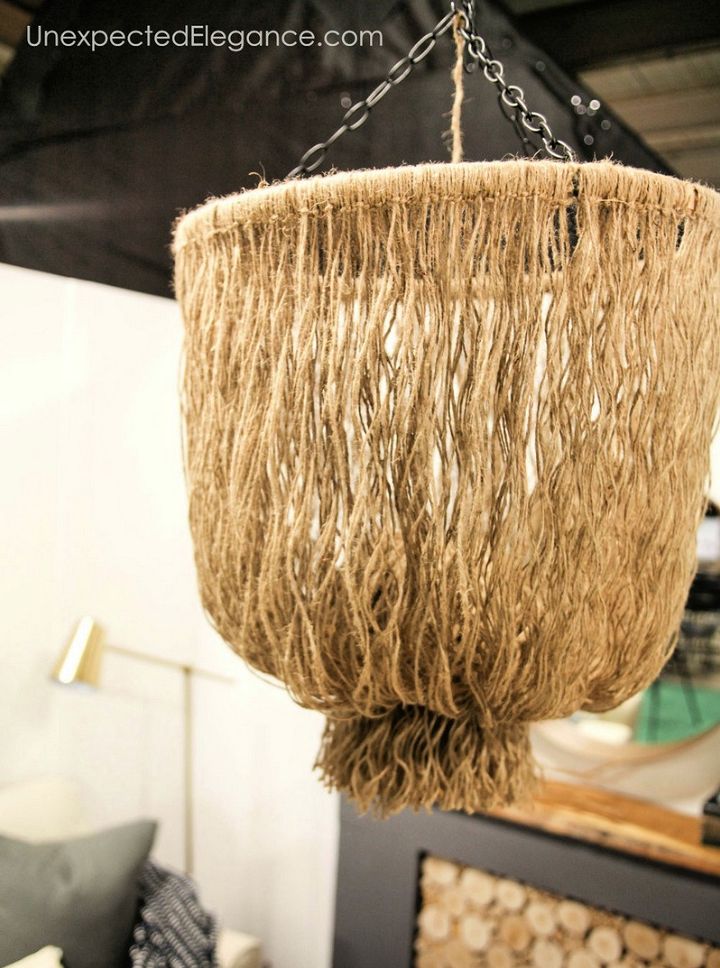 If you go to find a chandelier made of jute you probably either won't find it readily or it would be way too expensive if you get it done on order. However if you try tom make your own diy chandelier of jute you will end up making in within a limited budget. This project will guide you towards your dream chandelier that you can prepare at home easily. Tutorial
DIY Indoor Lighting Ideas For Home – If you've made the decision to redo the interior of your space, you should consider any of these fantastic lighting fixtures that you can make yourself to complement your interior design!
27. DIY Modern Chandelier Light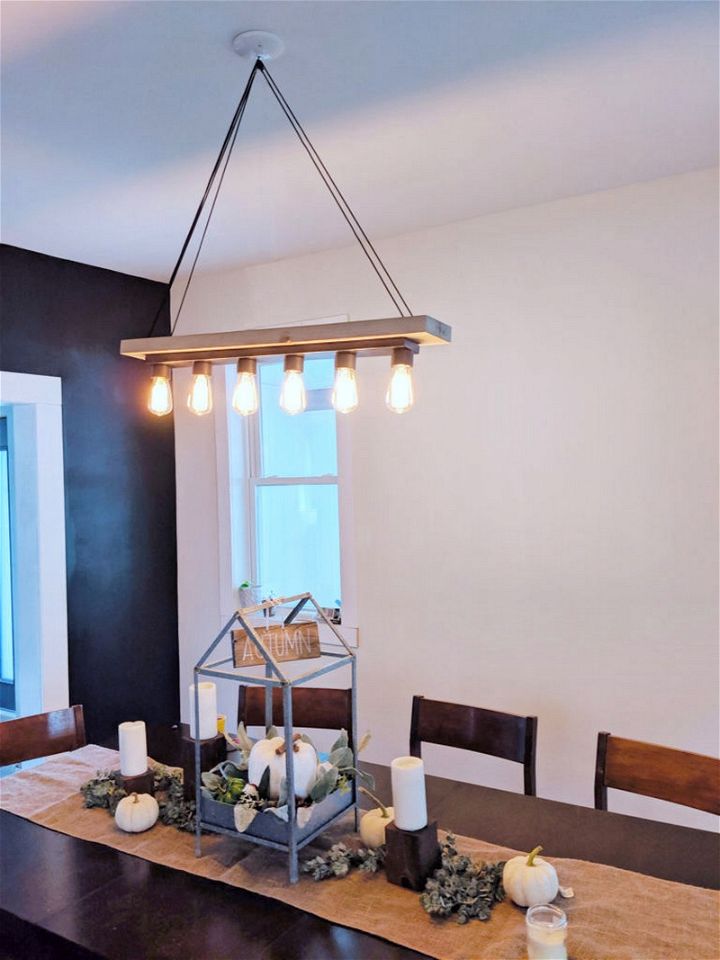 We don't realize it often that we can make some very modern style objects or furniture with our own creativity and innovations. Similarly chandeliers or lights are also easy to make provided you are following the correct steps as told in the project. This tutorial is a perfect guide for you to make a chandelier with a modern touch. Tutorial
28. Budget Friendly DIY Chandelier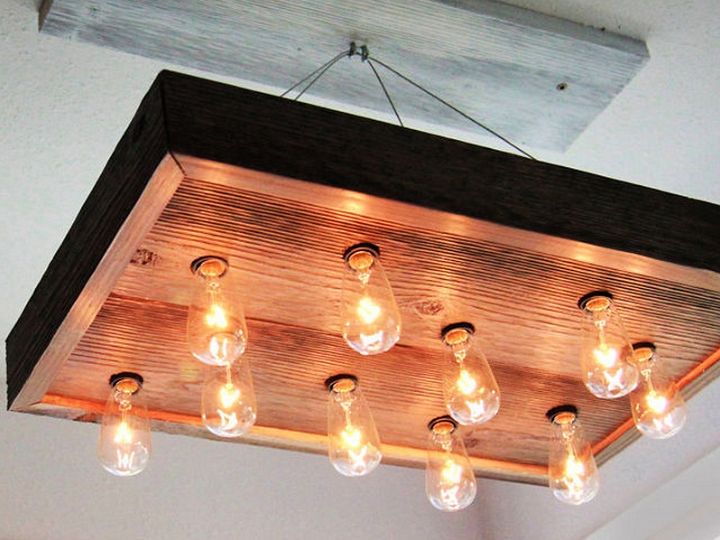 While doing diy project always look for options that utilize or consume easily available materials and that too in your budget. These are simples light bulbs combined together and turned into a chandelier which looks branded and from a renowned store. You can also make such masterpiece for your home and hang it anywhere you like to light up. Tutorial
29. DIY Crystal Chandelier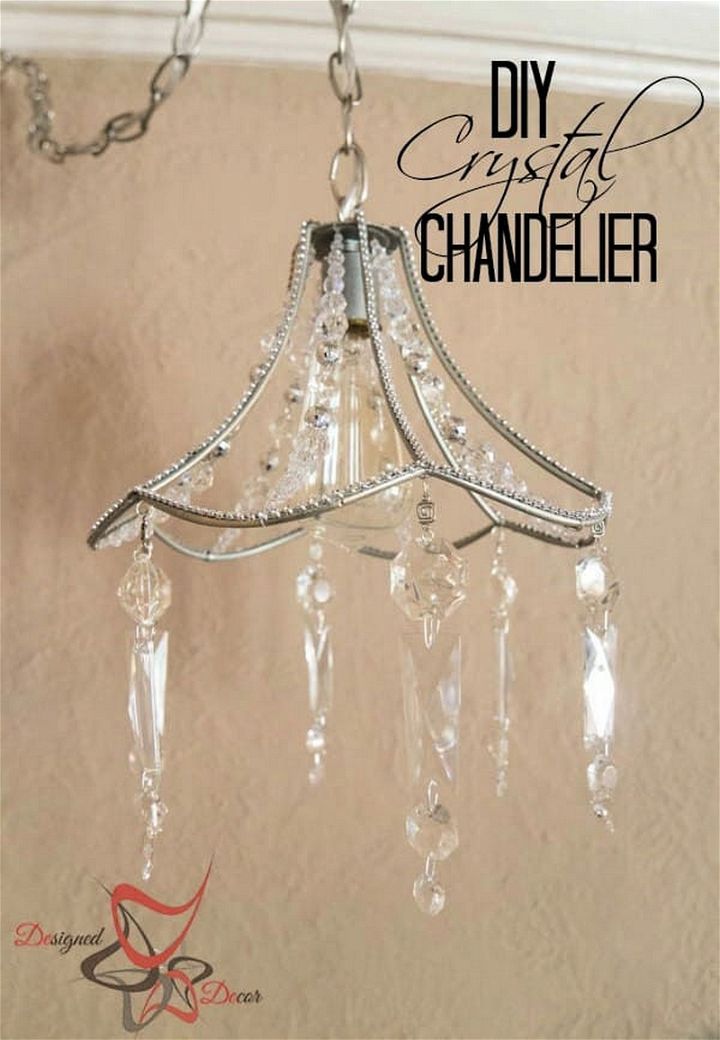 Crystal is always appropriate for formal drawing rooms and living rooms. You can make this diy crystal chandelier easily if you go according to this process here and can light up any area inside of your house. Follow the project accurately and you will see some surprising and accurate results. Tutorial
30. Easy Elegance – DIY Vintage Chandelier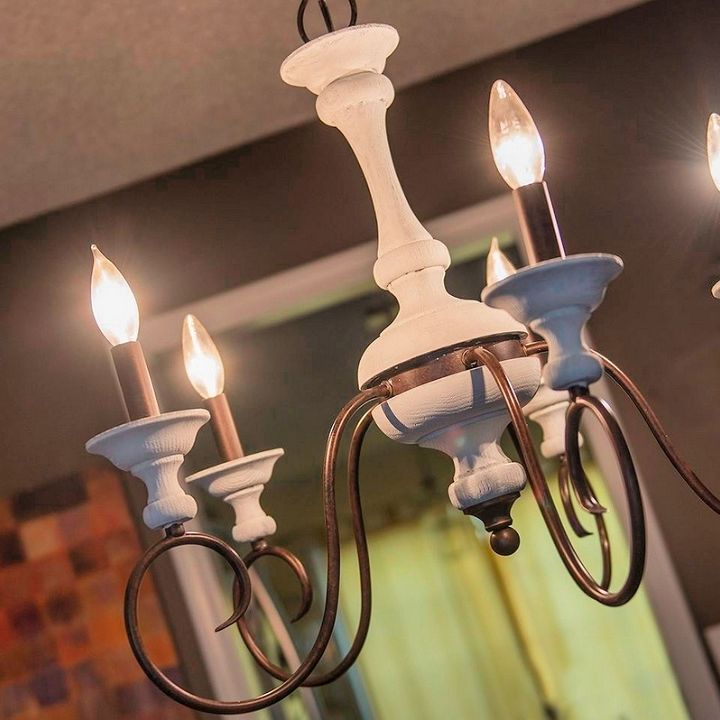 Vintage objects are always like by most of us. This project will lead you towards a chandelier in making that has a vintage touch which is quite obvious. The elegance you see here will reflect in the entire house if you also make this for your home. The process is a bit lengthy but the results are stunning and eye catching. Tutorial
31. DIY Glow in the Dark Chandelier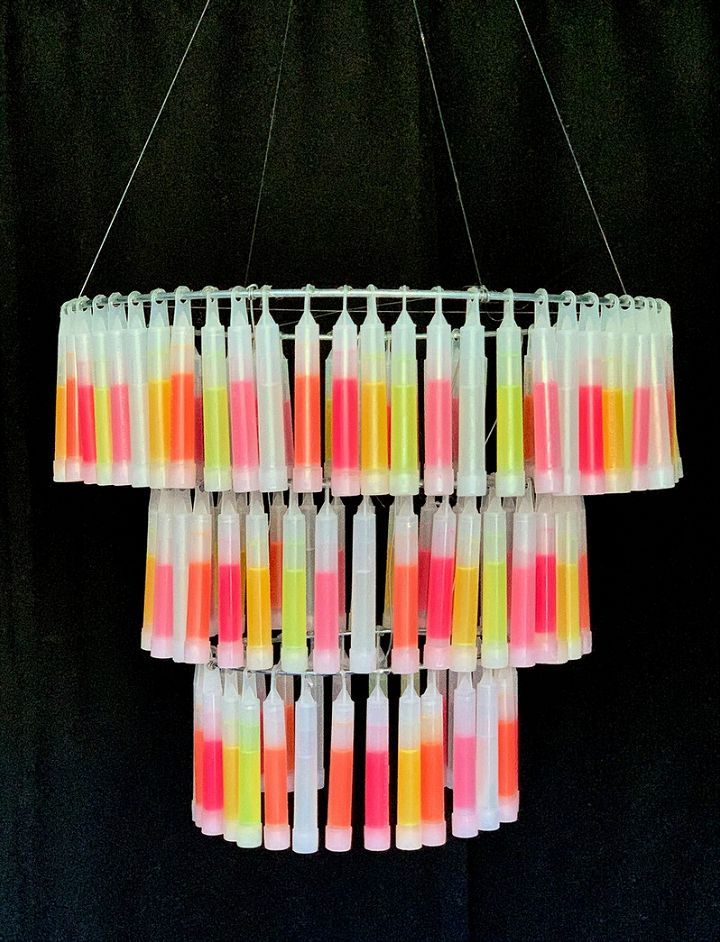 This is quite a unique and modern style chandelier that you can hang in your house. This chandelier idea is definitely for the indoors and it will surprise you at the night time since it is made with the glow in the dark materials. You can get the supplies and craft form any craft store and make this amazing and surprising chandelier. Tutorial
32. DIY Wood Bead Pom Pom Chandelier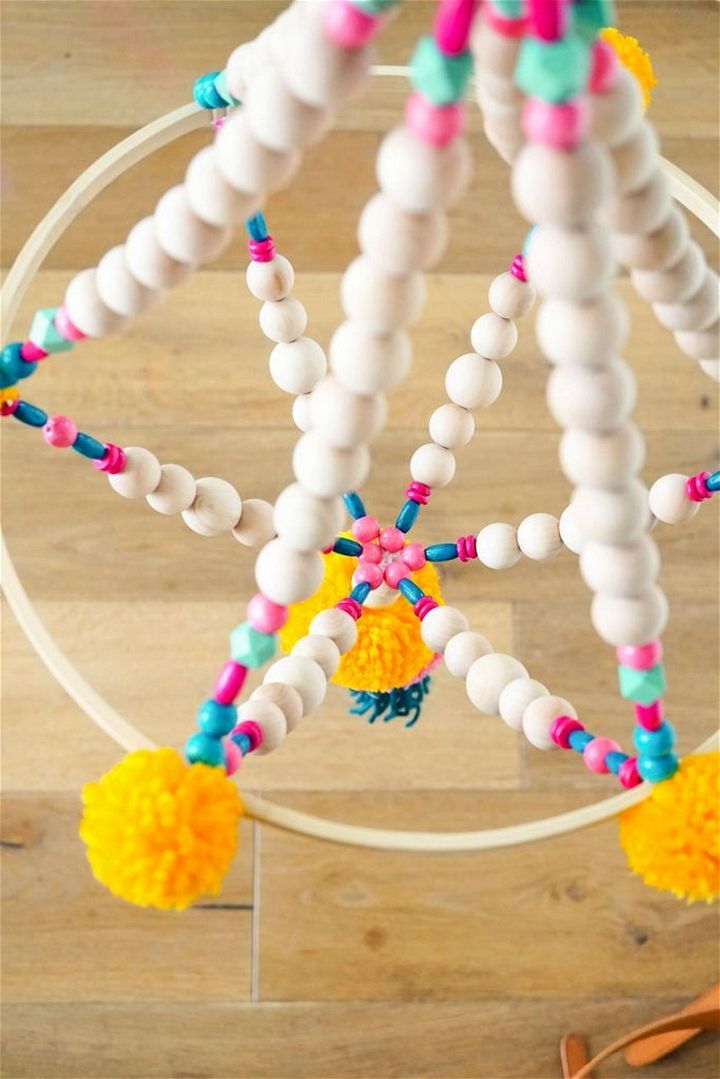 Wood is an amazing thing to work with while doing any diy project. This wooden chandelier with all the beads in it will surely catch your attention and you would want to make it for your house too. Make this chandelier and impress everyone coming at your home with your creativity and skills. Tutorial
DIY Home Decor On A Budget – Stunning Budget-Friendly Home Decor Ideas That You Wouldn't Know Were DIYs! Making your home look more attractive and make it more inviting and fashionable does not require a lot of cash. There are many easy changes you can make to make your home look stunning that has a high-end style on a tight budget. Chek out Here
33. DIY Gold Fringe Chandelier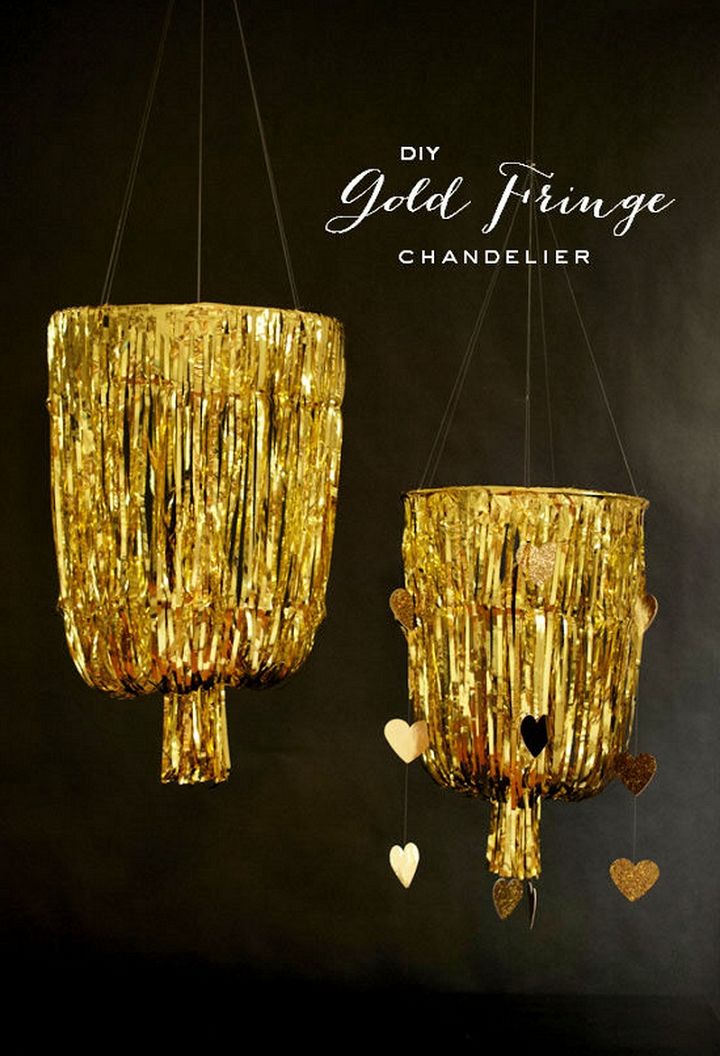 For people who really like gold around them when it comes to the interior of the house, this project should be a big yes. This is a diy fringe chandelier where the fringe are all in gold color made with festive crafts and supplies. These are shiny gold glittered sheets that you can use for making this chandelier. The rest of the procedure for making a chandelier light is just the same. Tutorial
34. Easy DIY Chandelier Makeover Ideas For Spring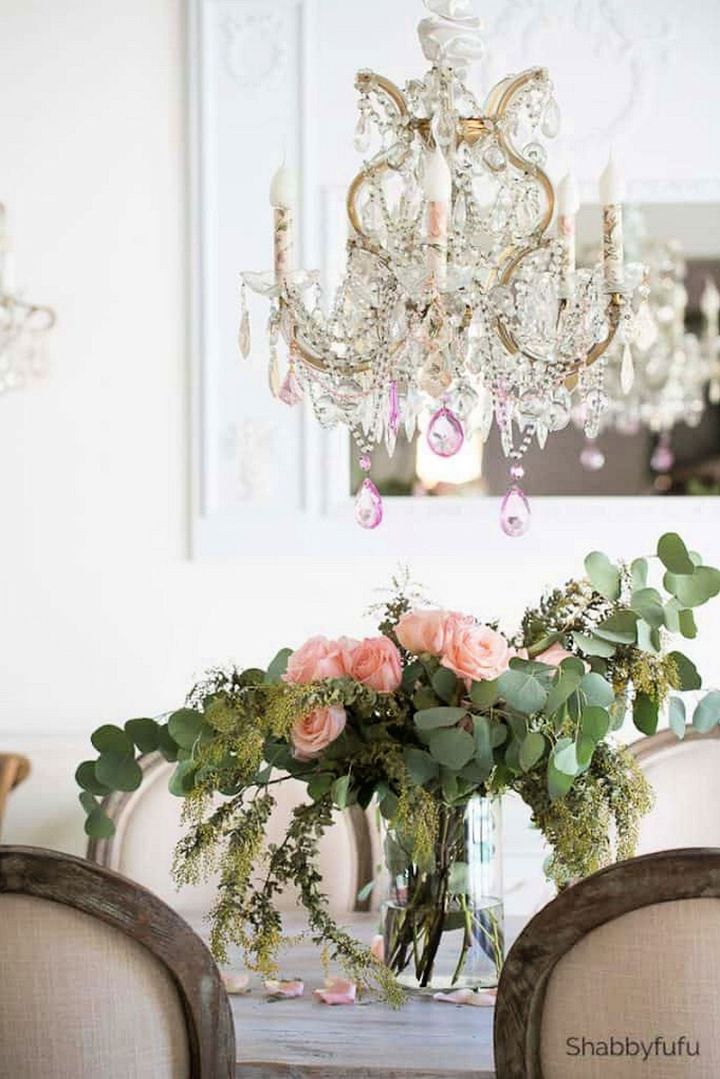 With the changing seasons we must change our house décor. As we know that spring season is just round the corner so we must bring some changes to our home that can match the spring vibes. Have a look at this spring chandelier over here. By looking at the details of the project you will realize how easy this is and you would definitely want to make one for you. Tutorial
35. How to Make a Ladder DIY Chandelier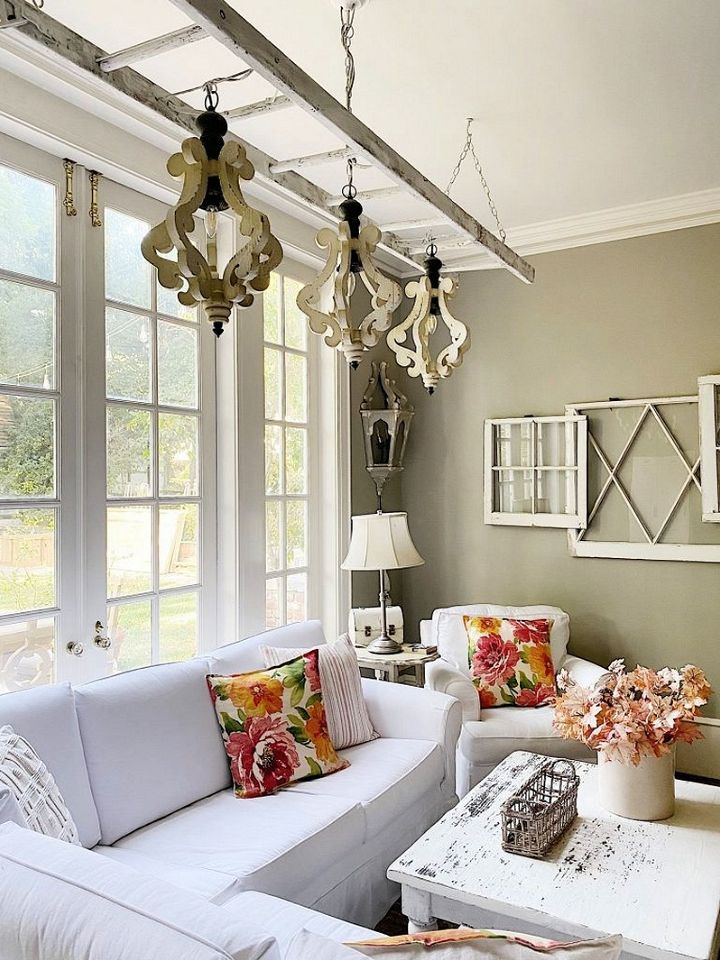 While decorating and doing your house we must incorporate old items and recycled material to save money and environment both. Have a look at this beautiful chandelier which is made in combination with an old ladder. The old ladder has gained a whole new look when combines with lights and other supplies. Tutorial
36. DIY A Floral Chandelier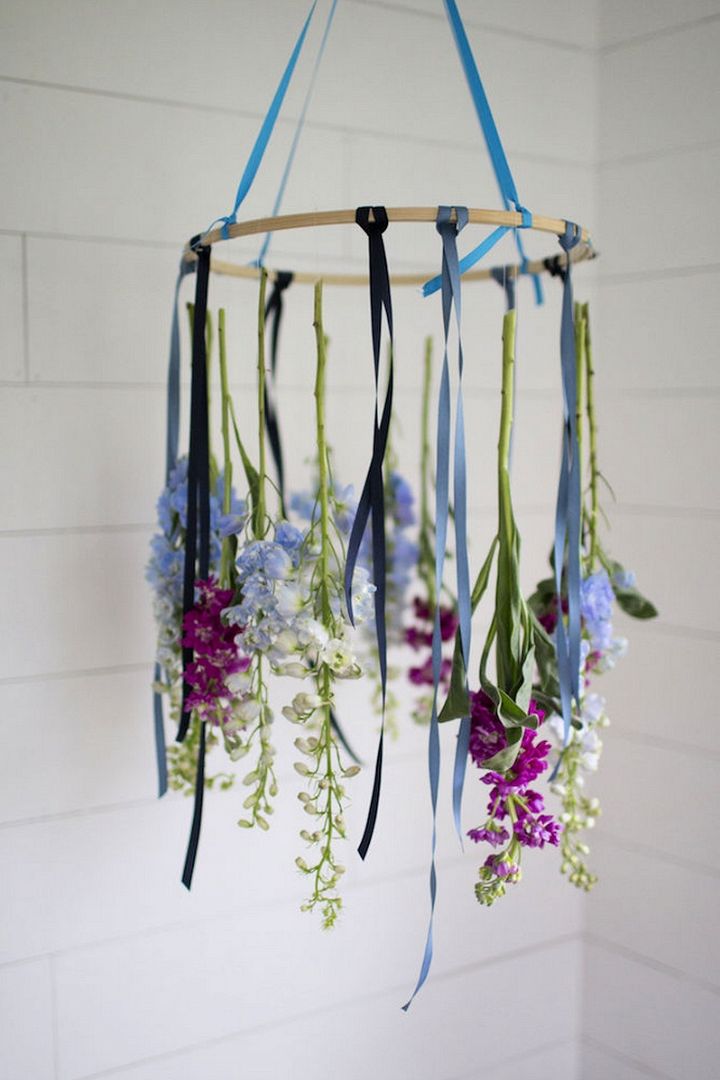 Flowers are always cool no matter where they are added. If you want to make a chandelier full of life, add some flowers to it. This floral chandelier project will definitely blow your mind and you will immediately decide to make it. This chandelier is for sure impressive and eye catching. Tutorial
Conclusion:
Chandeliers are for sure an expensive item to buy. Make your own chandeliers at home with materials that are not very expensive and affordable. You must go through the project carefully in order to achieve better results. You can easily light up any indoor as well as outdoor space of your house and impress everyone with your creativity and skills.