20 Easy DIY Home Coffee Bar Ideas can be of various types and styles. For coffee lovers, Coffee Corners are of vital importance as they give that inner peace and happiness to such people. You must consider a few projects of homemade coffee bars and shortlist the one that you like the most and is easy and manageable for you. Gather all the coffee-related items from your house and then start setting up your DIY homemade coffee bar. With the help of a few tutorials and instructions, you will be able to complete your setup easily.
Here you will find many different styles of coffee bars and accessories such as coffee bars for smaller spaces, kitchen coffee bars, cart-style coffee bars, farmhouse-style coffee bars, coffee signs, wooden coffee frames, and much more. All the items required here for setting up a coffee bar are easily available at any utensil store or even at your own home.
1. Home Coffee Bar Organization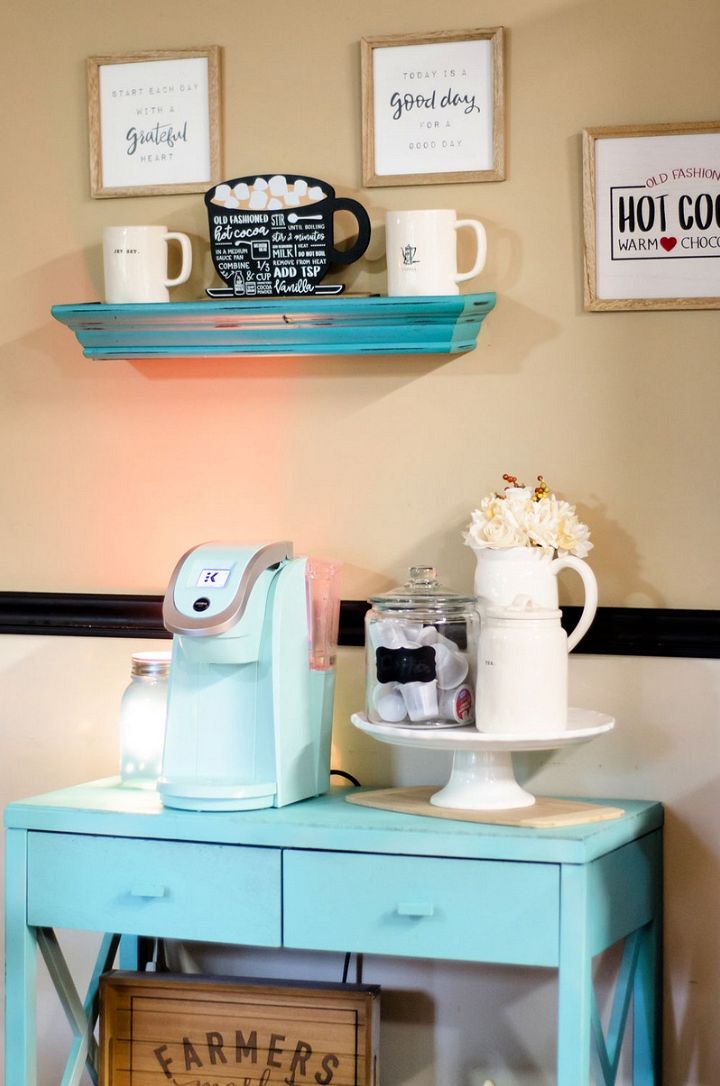 Coffee lovers like their coffee bars to be always ready and organized. Have a look at this DIY home coffee bar idea that will attract every coffee lover. All the accessories are kept side by side for making delicious coffee. Some coffee-related frames are also creating that vibe that is required here. Tutorial
2. Home Coffee Bar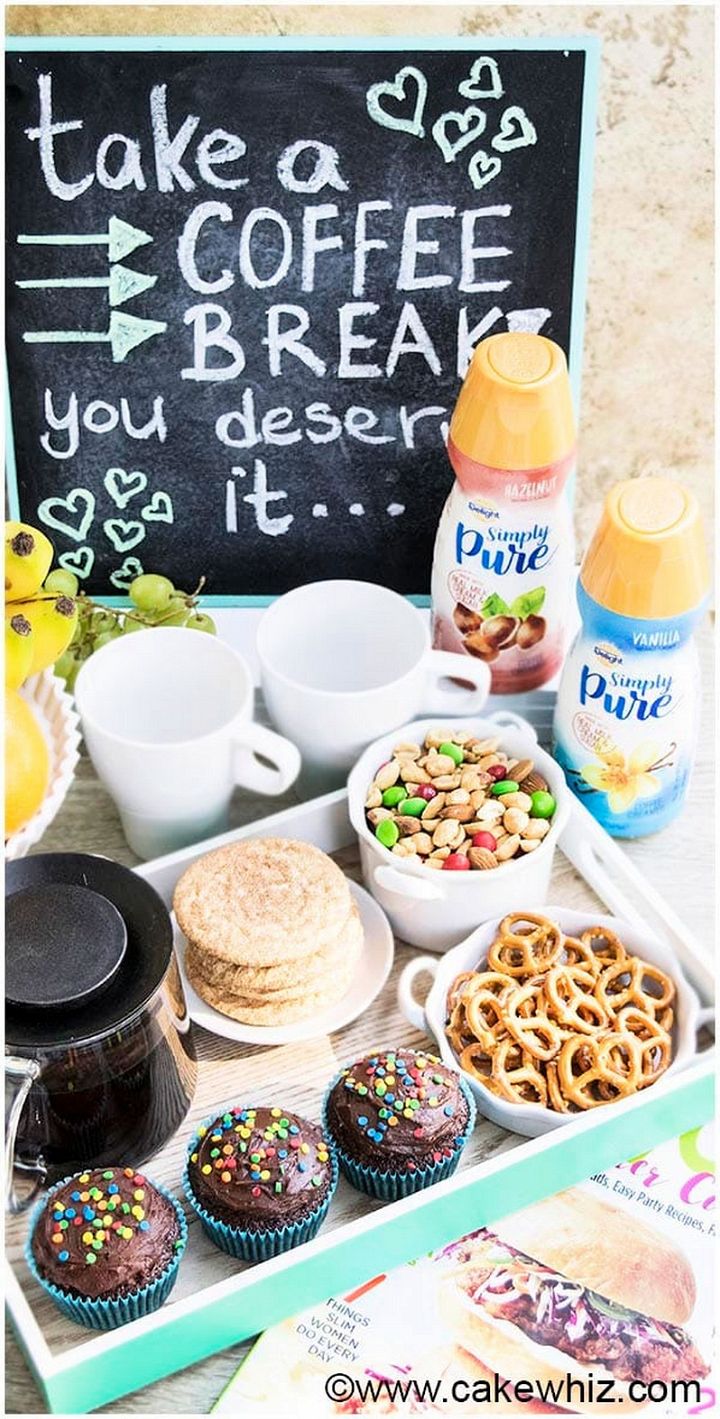 It's ideal if you set up a coffee bar within your kitchen, but even if you can't you can do it anyways. A coffee maker and other accessories should be kept handy in a coffee bar. If you are making it outside the kitchen, consider a nearer place to the kitchen or a corner. Tutorial
3. Best Kitchen Coffee Bar Ideas & Decor Tips To Get Inspired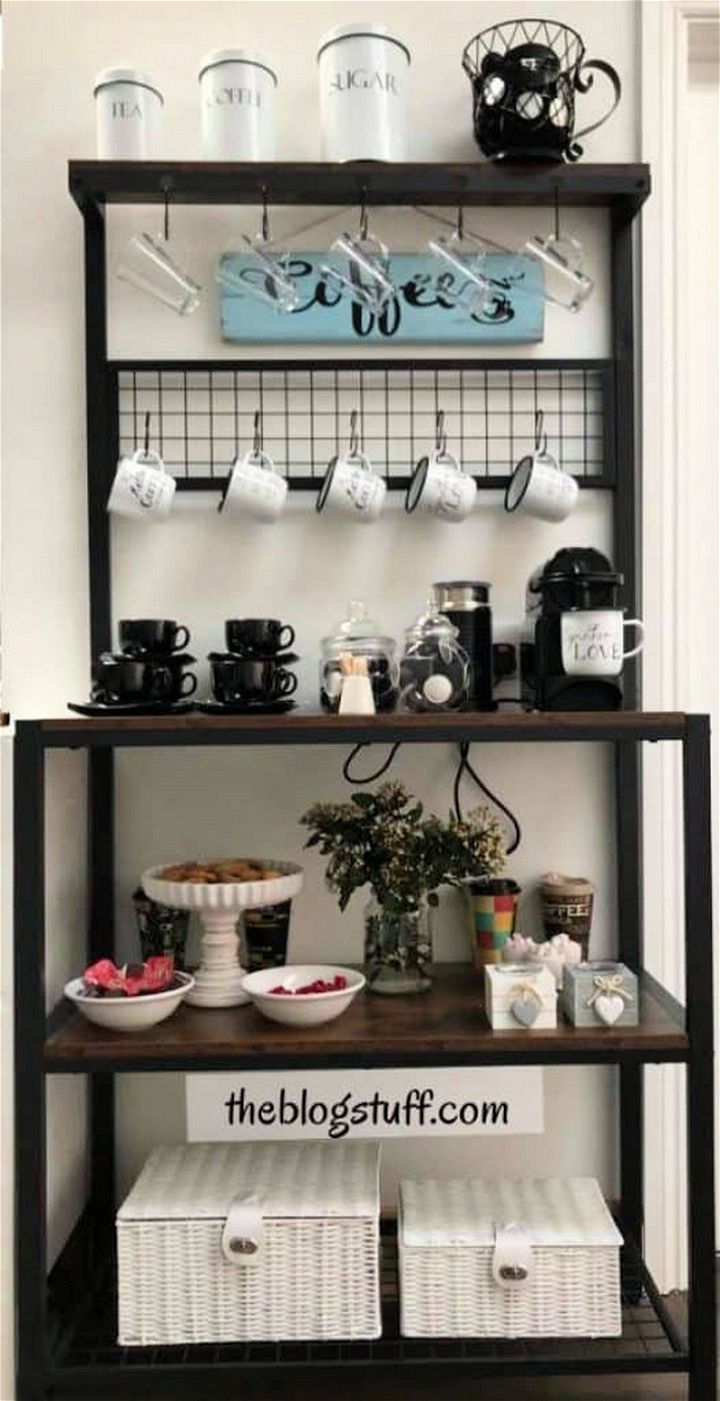 Many of us have an ideal space for a coffee bar at our home, but we find it difficult to set up and decorate it. In this project, you will find some very useful tips for decorating and setting up your favorite corner with amazing accessories. You can keep a basket at the very bottom, some decoration pieces and cake platters above it, and coffee mug holders on the top of the bar. Tutorial
4. An Elegant Kitchen Coffee Bar Idea For Fall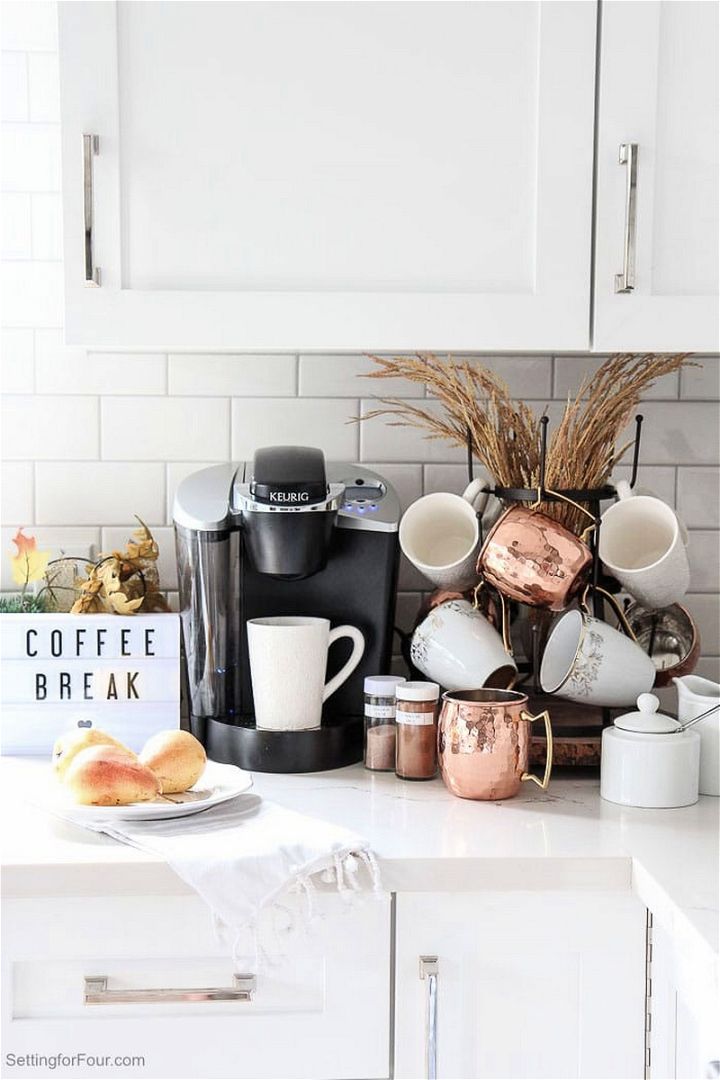 If you have enough space inside your kitchen to set up a coffee bar, that is wonderful. This DIY home coffee bard project will guide you through setting up your coffee bar inside the kitchen in a beautiful way. All the minor and major details are given for your ease and convenience. Tutorial
5. DIY Coffee Bar Ideas For The Kitchen & Entertaining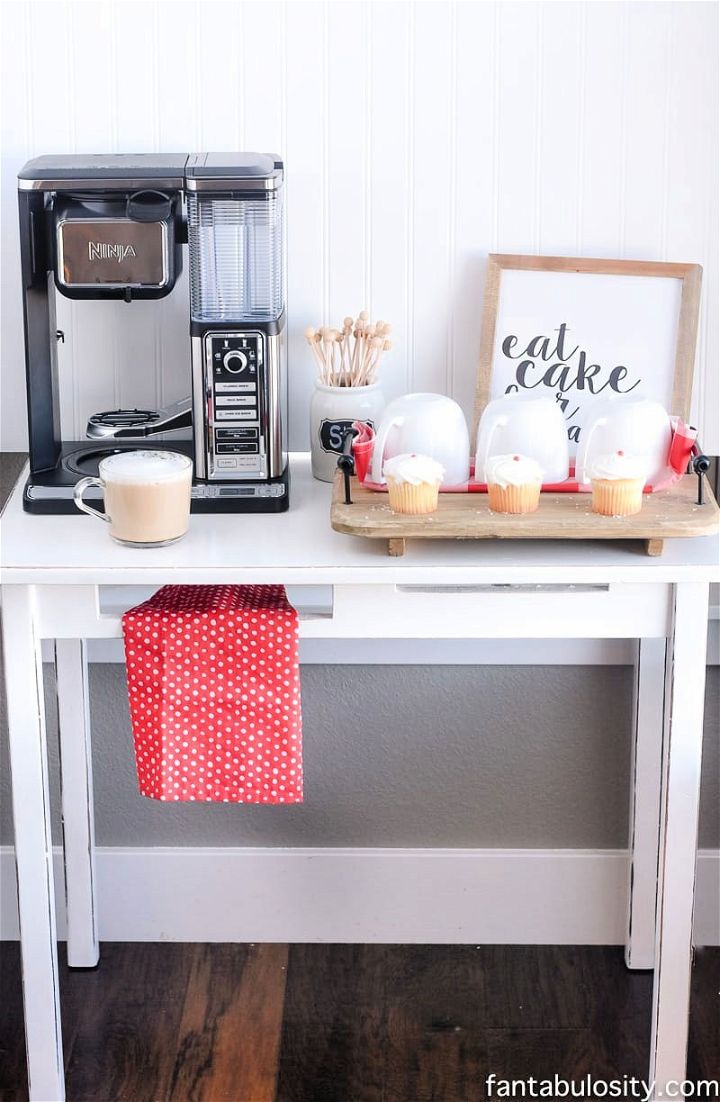 DIY Home Coffee Bar Ideas: It's not enough to just set up a coffee bar somewhere in the house, instead you have to make it look attractive and appealing to the eyes. Have a sneak peek into this project and you will get to know how you can easily and very conveniently decorate your home coffee bars with already available stuff. Tutorial
6. Coffee Bar Build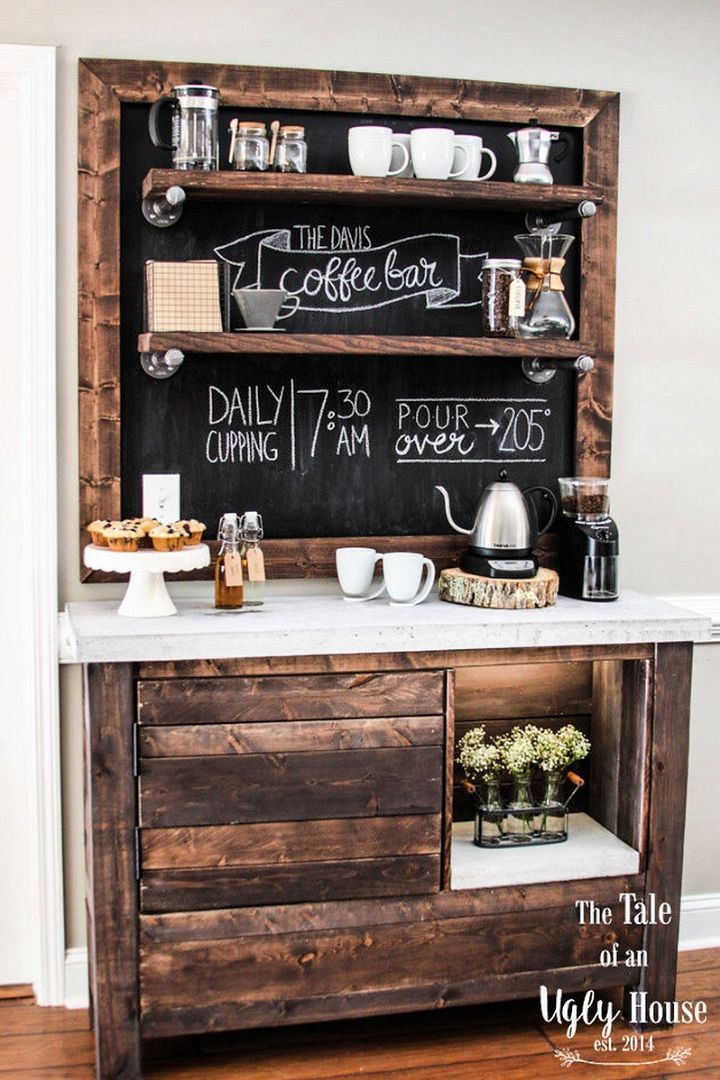 This is probably the most stylish, modern, and eye-catching coffee bar at home. You can also have this amazing setup at your home with quite a few materials and some love for coffee. Get the details from the project here and you will see how everything can be done to make your coffee time more interesting and fascinating Tutorial
7. How to Setup a DIY Coffee Bar – Holidays At Home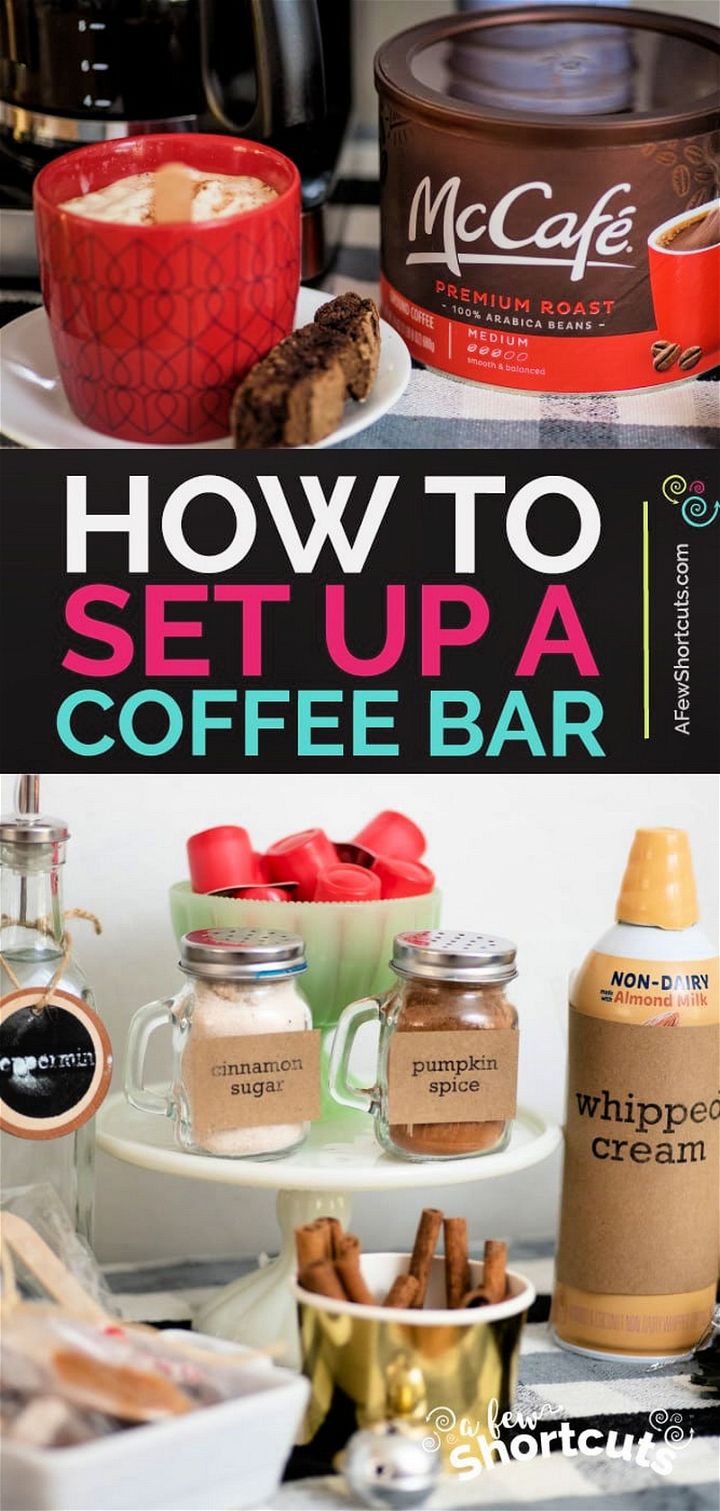 As we know that holidays are around and we must do something to set that coffee vibe at our home. Have a look at this amazing DIY coffee bar that has everything that a coffee lover desires. Gather all your coffee-related items in one place and decorate the area with some wall hangings related to coffee and you are almost done. Tutorial
8. How To Set Up A Coffee Bar For Entertaining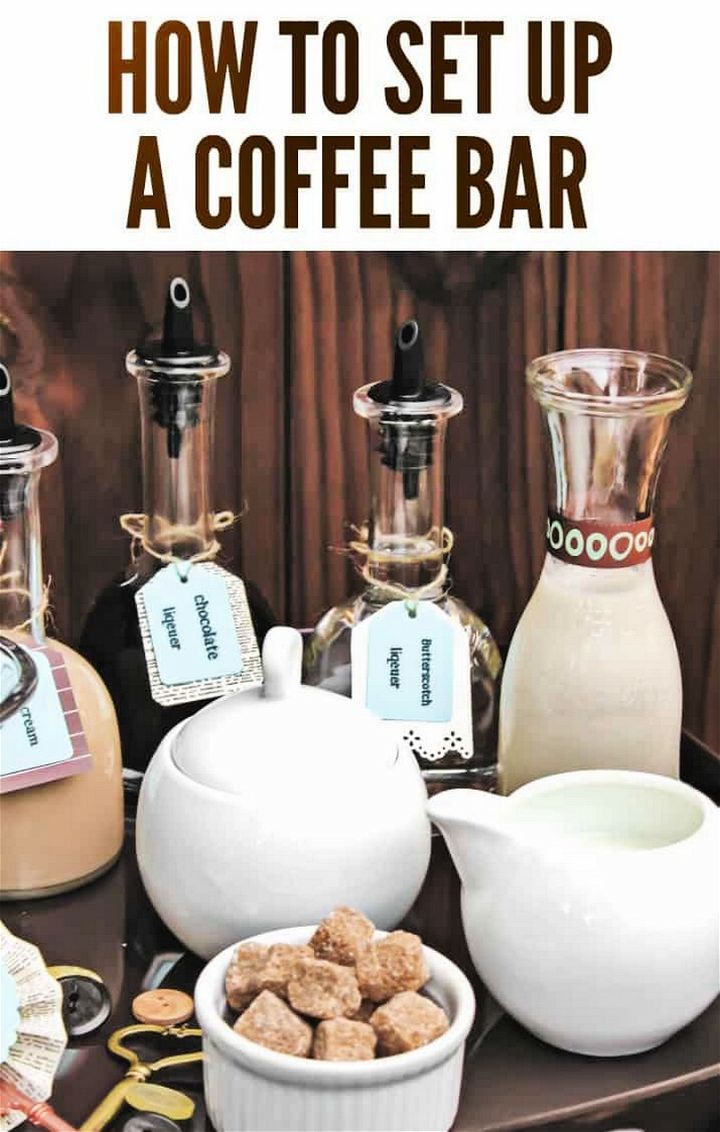 If you are about to have a friend come over to your house, set up a nice coffee bar at any location of the house, and impress your friends with your skills and creativity. This is a simple coffee bar idea that almost all of us can easily follow and catch up on. You can now have a coffee hang out and hang over at your own place. Tutorial
9. Modern Farmhouse-Inspired Coffee Bar Station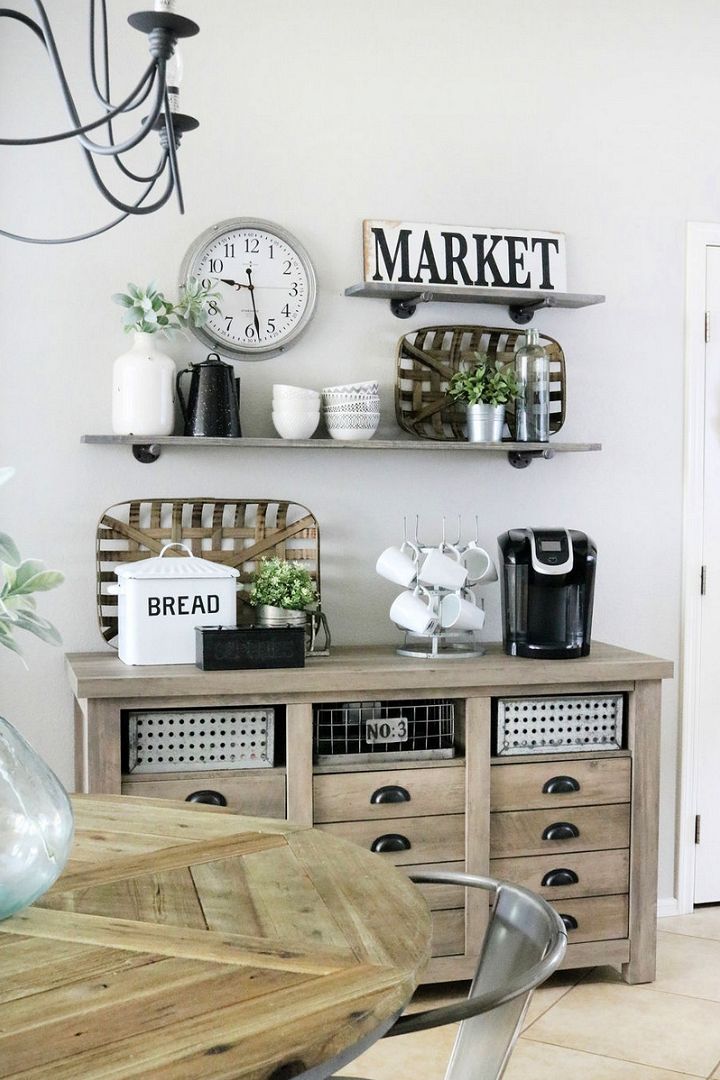 The coffee bar station that you see here is definitely a theme inspired as you can see. The theme that is evident here from the step colors and everything is a farmhouse theme. Set up your coffee bar with a farmhouse theme and you will have no regrets about your efforts as it will look amazing more than any other setup at your home Tutorial
10. Make A Holiday DIY Coffee Bar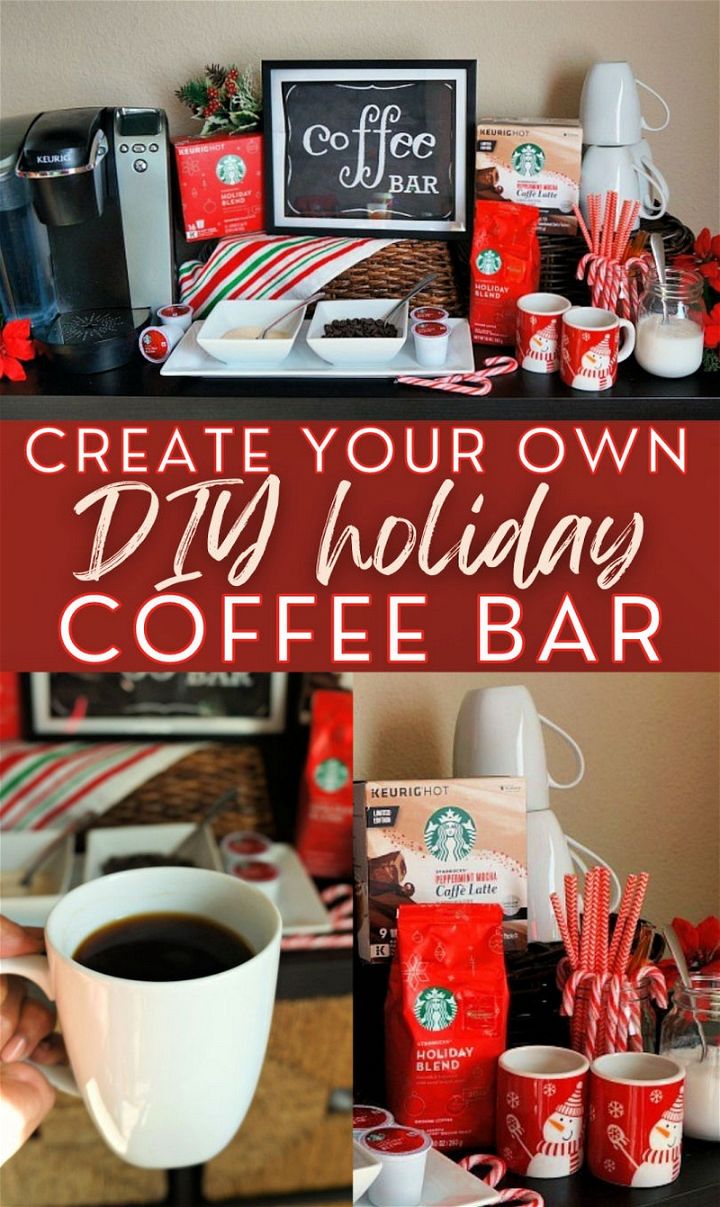 This coffee bar here has a complete holiday setup and vibes. As we know Christmas is just around the corner so buckle up yourself and start making the festive preparations soon. Gather all the accessories that you need as side decorations for your coffee bar. Besides coffee makers, milk and sugar jars, and other utensils, you can put relevant decoration pieces, wall hangings, and whatever you want. Tutorial
11. How to Create Your Own Coffee Bar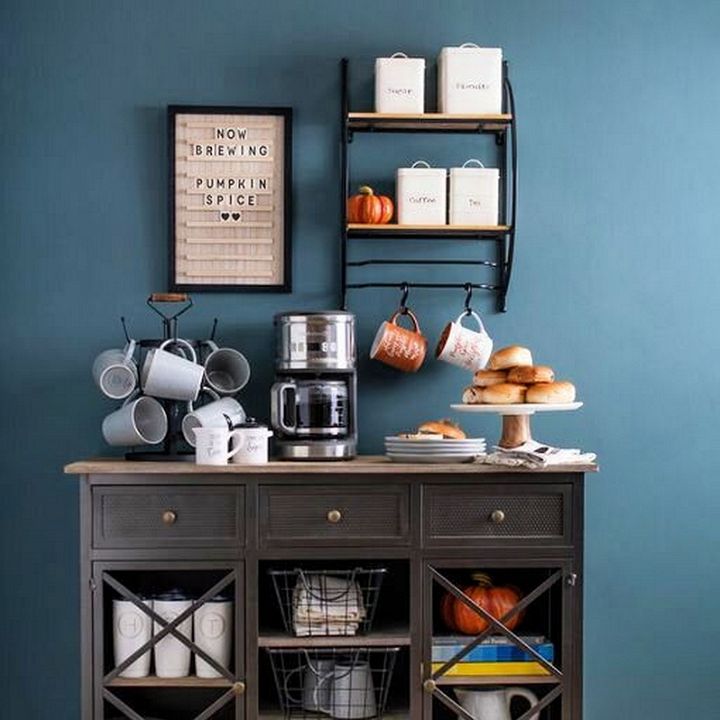 DIY Home Coffee Bar Ideas: The coffee bar set up that you see here has some mug holders that are wall mounted, beneath these holders is a nice compact table consisting of a few drawers for storage purposes. On this table, you can keep your coffee machinery like a coffee maker, plates, some more mugs, and platters. Tutorial
12. Fall Coffee Bar – DIY Farmhouse Decor And FREE Printable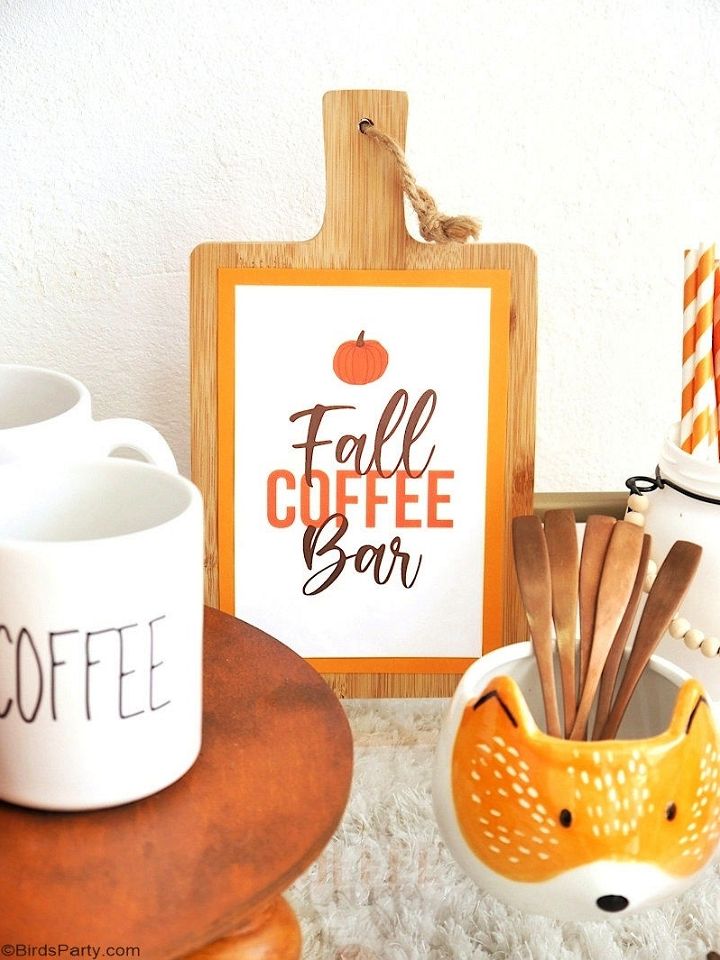 You must change and alter your coffee bar set-ups according to the festivals and occasions. This particular coffee bar is set up for the fall season and has all that vibe as you can see. Make sure you have kept all the decorative materials required for the coffee bars. Learn the set of this project here Tutorial
13. Creating A Coffee Station For A Small Space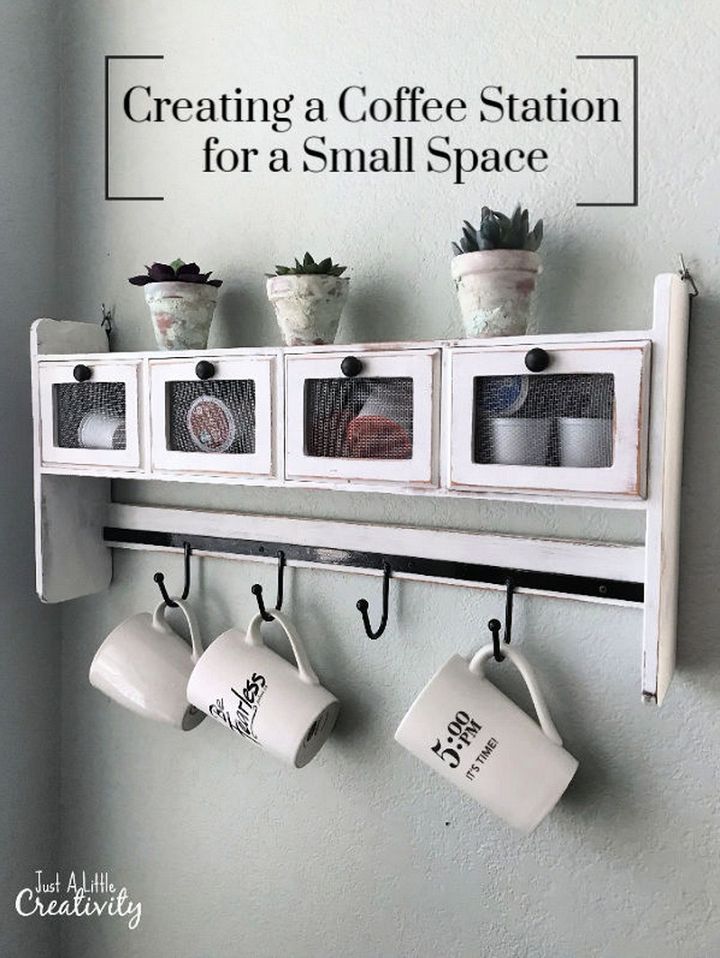 If you have a small space left for a coffee bar set up, you must follow this idea as this is specifically for smaller spaces. Have a look at this adorable and brief setup that has all the things needed for coffee along with the accessories Tutorial
14. DIY Coffee Hand Painted Sign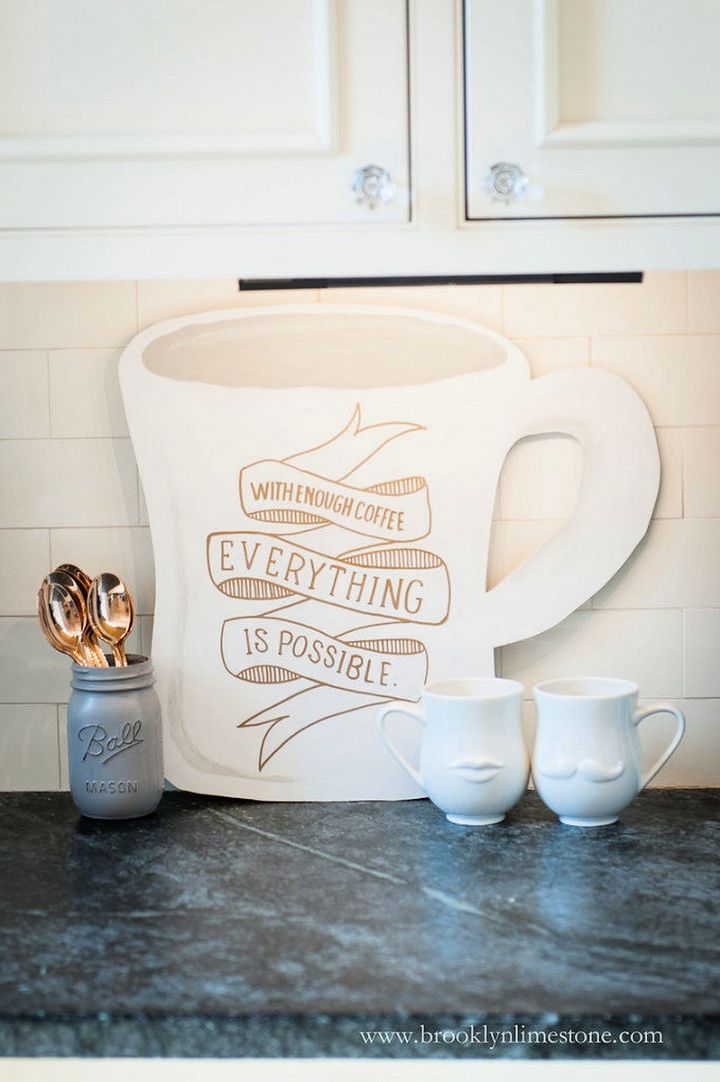 This project is all about a DIY coffee hand-painted sign that you see here. You can also very easily and conveniently make this sign for your coffee bar set-ups to make it look more attractive and appealing. Reserve a corner in your house for a DIY homemade coffee bar Tutorial
15. DIY Framed Wood Sign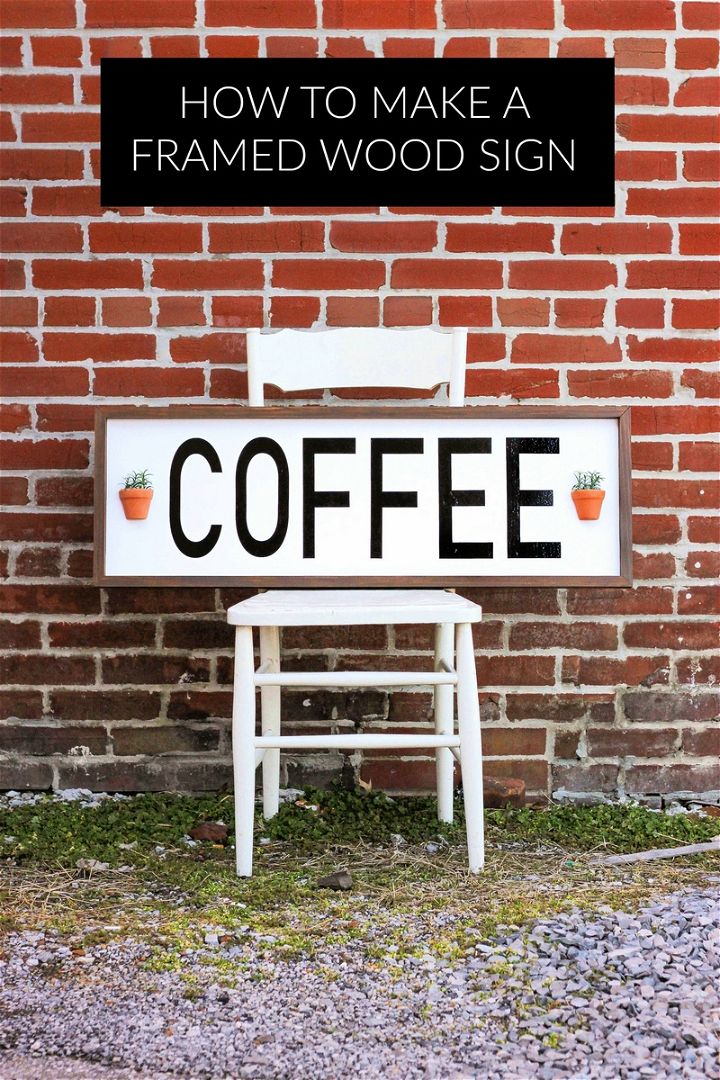 A frame with a coffee sign will make your coffee bar look more amazing. If you are a coffee lover you should always make your coffee corner beautiful with several decoration items like wall hangings, mug holders, and much more. Here is an idea to make your wood frame with coffee written on it that looks perfect for a coffee place at your home. Tutorial
16. 2-Hour DIY Copper And Wood Coffee Cart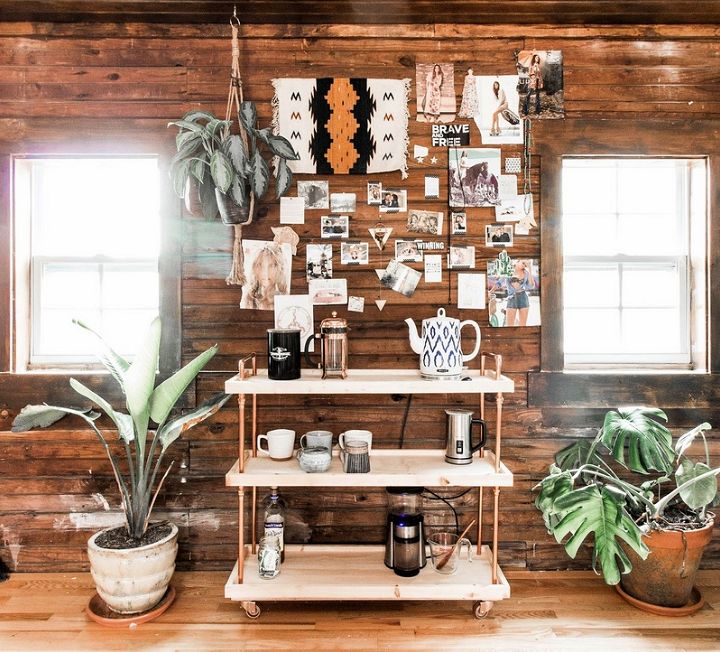 This is an absolutely classic coffee cart here made with copper and wood. You can use different ideas for making a coffee bar using many different sorts of materials. A cart idea is unique and stylish and will make your coffee bar look eye-catching and attractive. Tutorial
17. Simple DIY Coffee Bar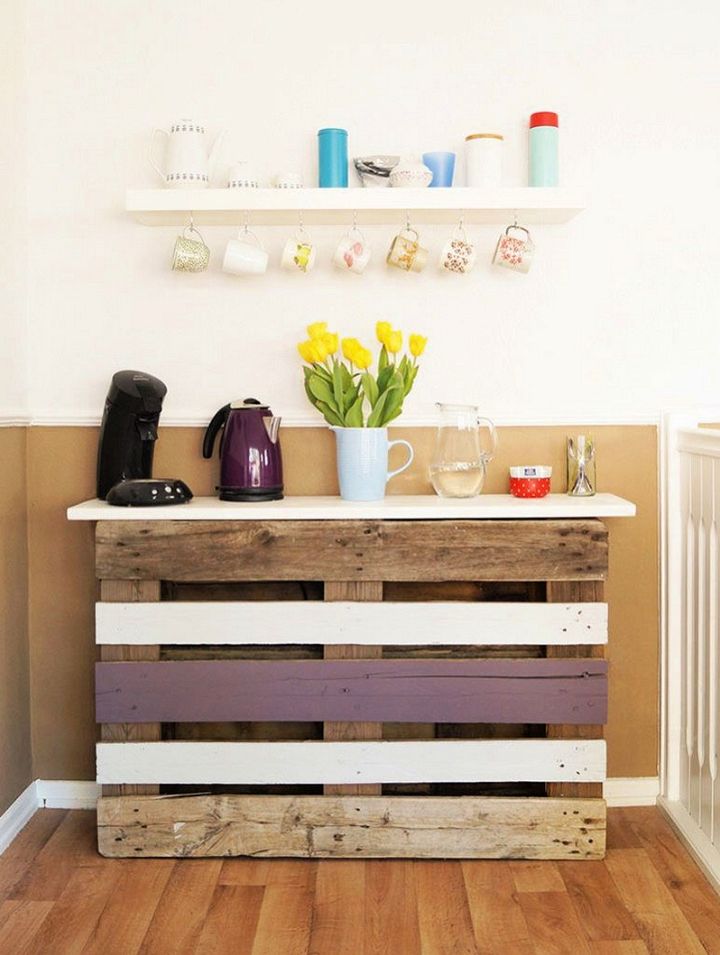 Simpler things are mostly better and easier to handle and maintain. This DIY coffee bar is simple yet classy. Even if you don't have enough space for a coffee corner in your house, dedicate a smaller space for this purpose and arrange things accordingly. Tutorial
18. DIY Tutorial – Miniature Coffee Table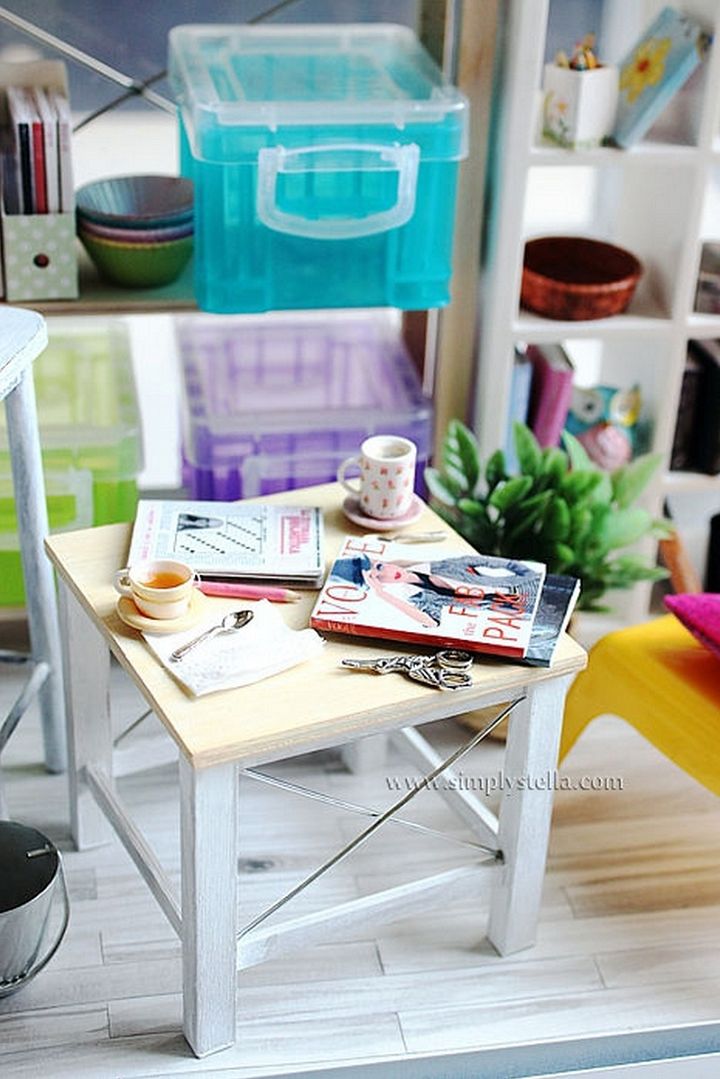 Have a look at this tutorial here that shows how you can make a DIY miniature coffee bar set up. All the things here are so adorable and cute that they immediately catch attention. Impress your guests with this amazing coffee décor. Try this out and you will be surprised by your own creativity. Tutorial
19. DIY Concrete Top Coffee Bar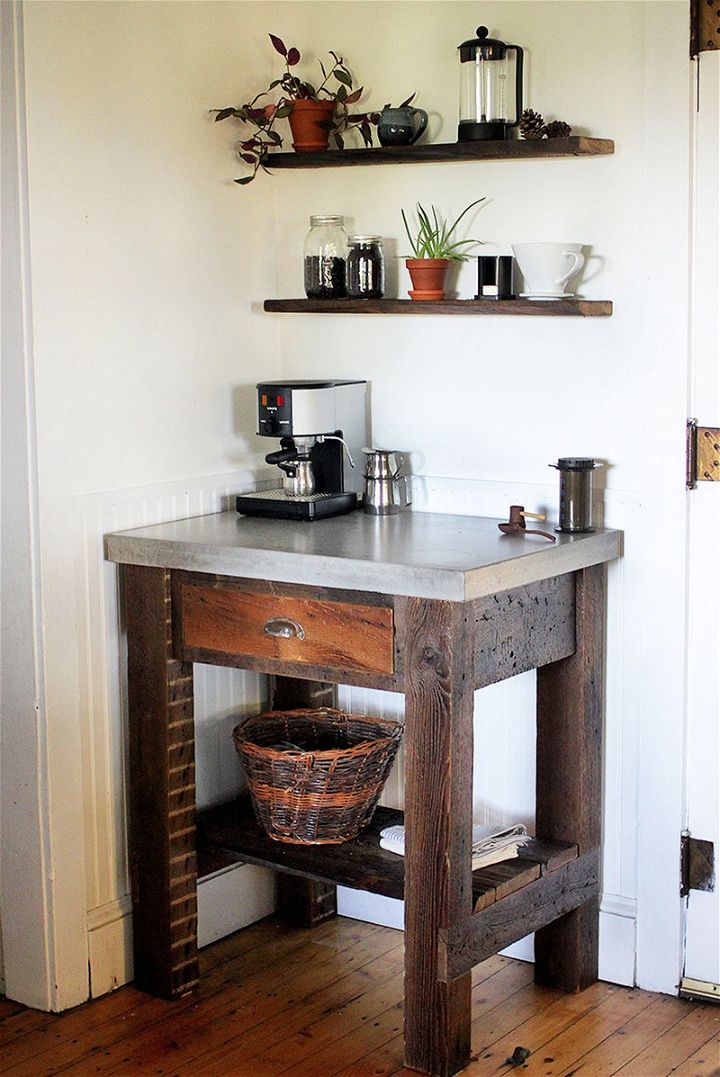 DIY Home Coffee Bar Ideas: Coffee bars can be of several different types, designs, and styles. This coffee bar has a concrete top and looks absolutely perfect. Make your coffee bars delightful and welcoming for the guests. Therefore entertain your friends while sitting in your coffee bars and having some hot sips with gossip. Tutorial
20. DIY – Homemade Coffee Mint Soap Bars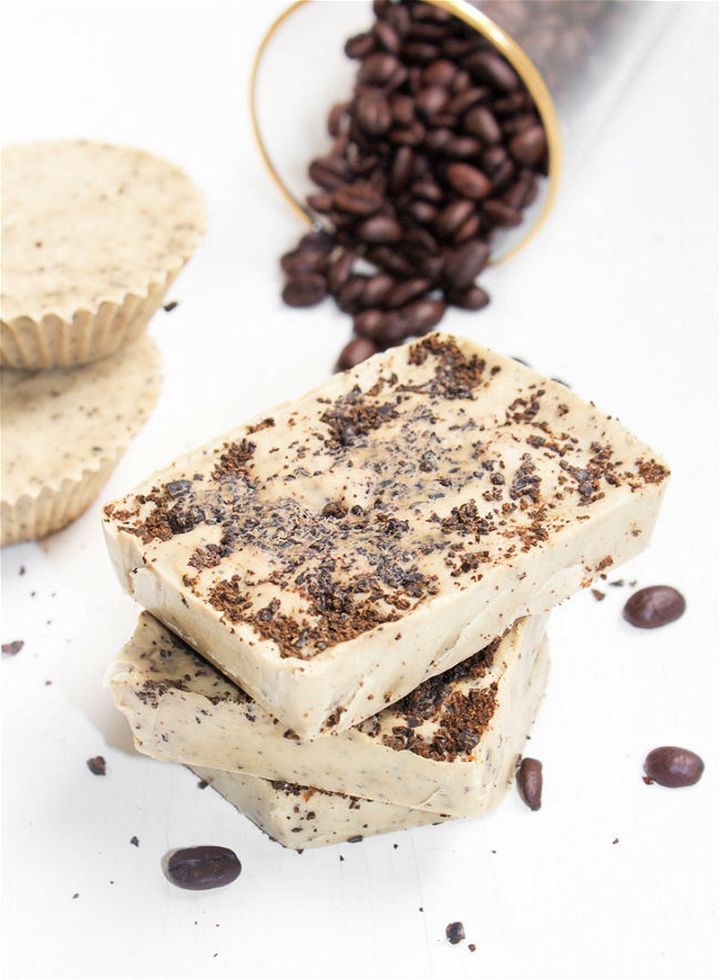 Some DIY projects are different yet very popular. similarly, these coffee mint bar soaps have recently become very popular but they are different from regular coffee projects. In the same way, you can add some other ingredients to coffee to make some other kinds of soap bars. Those who love coffee must consider making coffee soap as coffee is very beneficial for the skin. Tutorial
Conclusion:
If you are also a coffee lover, dedicate a specific corner in your house to only coffee and its accessories in order to bring happiness and peace to your house. You can also decorate the wall behind the coffee corner with coffee signs, frames, wall hangings, and coffee mugs. Engage yourself in something you like the most which is of course coffee.