It often happens that we tend to avoid Decorating our Home with stuff in order to save money. As we all know that most of the decorative items are pricey and not everyone can afford them. with these amazing 60 Project with Dollar Store Supplies For Crafters, you can be able to make some awesome decoration items or even useful items within your budget. The diy projects here are all made possible by buying dollar store supplies and combining them together.
Have a look at all of these projects and see how you can make your own versions of these diy dollar store projects. From wall hangings to candles, from planters to crockery and from lighted sign names to Flower vases, we can now have everything at our home and that too without making it a burden on our pockets. You can now decorate your home, rooms and washroom with amazing and impressive stuff by just following some of the intelligent tricks and tips from these diy projects.
1. Farmhouse Candle Holder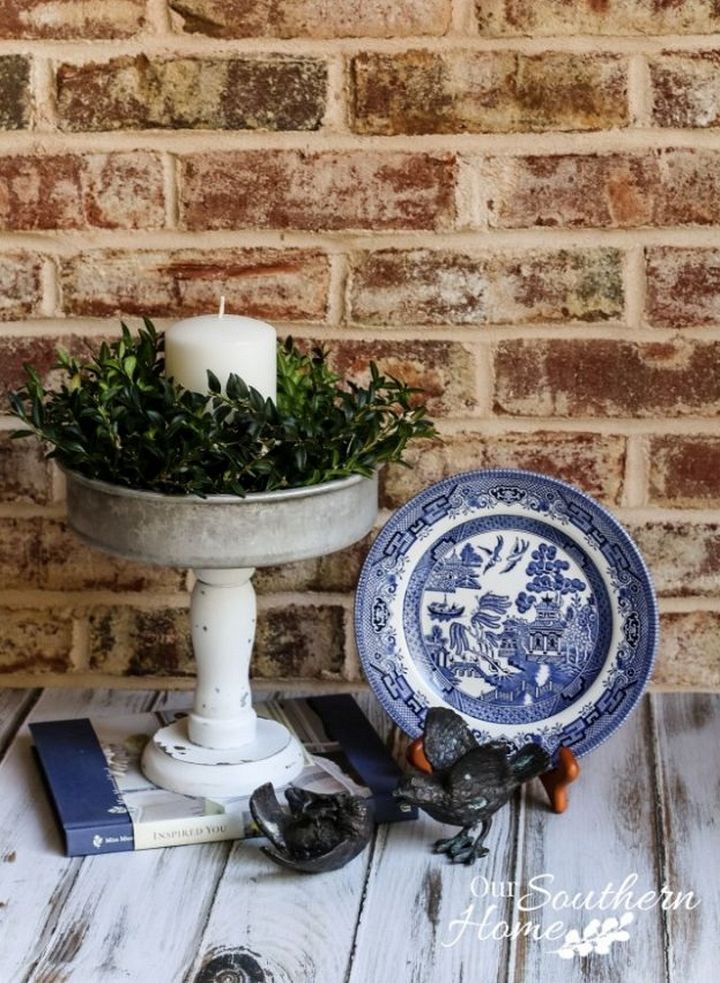 We often do not realize that we can create some masterpiece with a combination of only dollar store supplies. This farmhouse candle is an example that you can see. When you will end up making this farmhouse candle made with thrift store items, you will definitely be proud and happy. Tutorial
2. Quick And Easy Dollar Store Succulents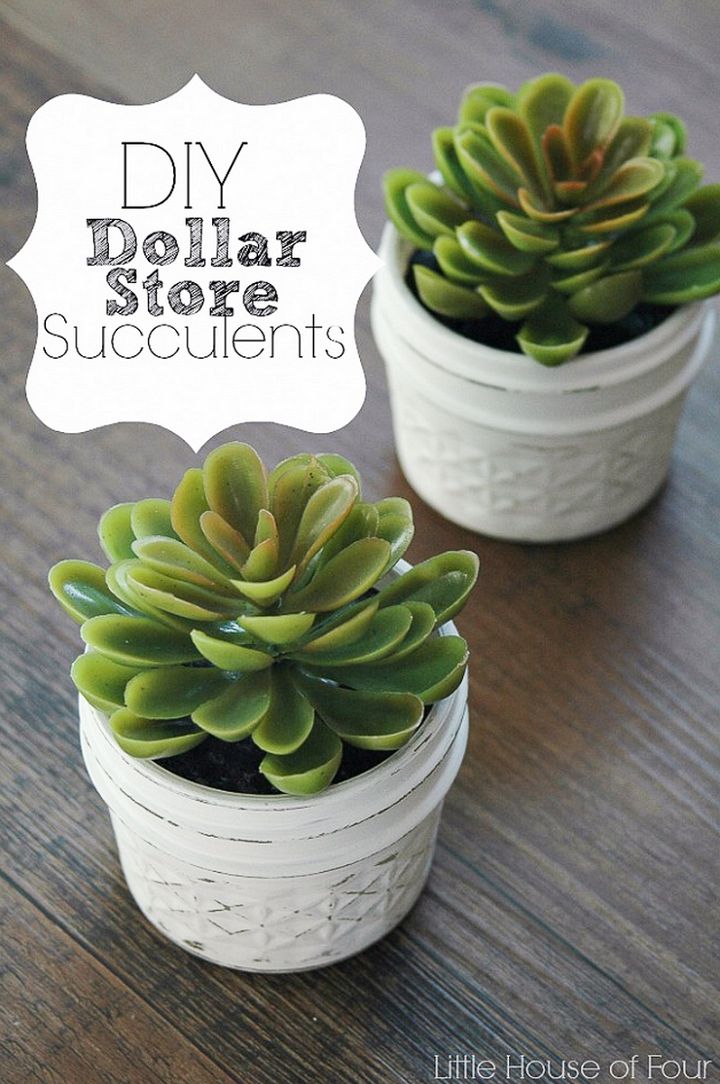 For people who wish to have plants around but have no time to spend with or on them, this project is perfect on the go solution. In this diy project the faux succulent is brought form a dollar store. With help of chalk paint, quilted ball belly jars, sandpaper and the faux succulent you can end up creating a nice green addition to your house Tutorial
3. Dollar Store Galvanized Planters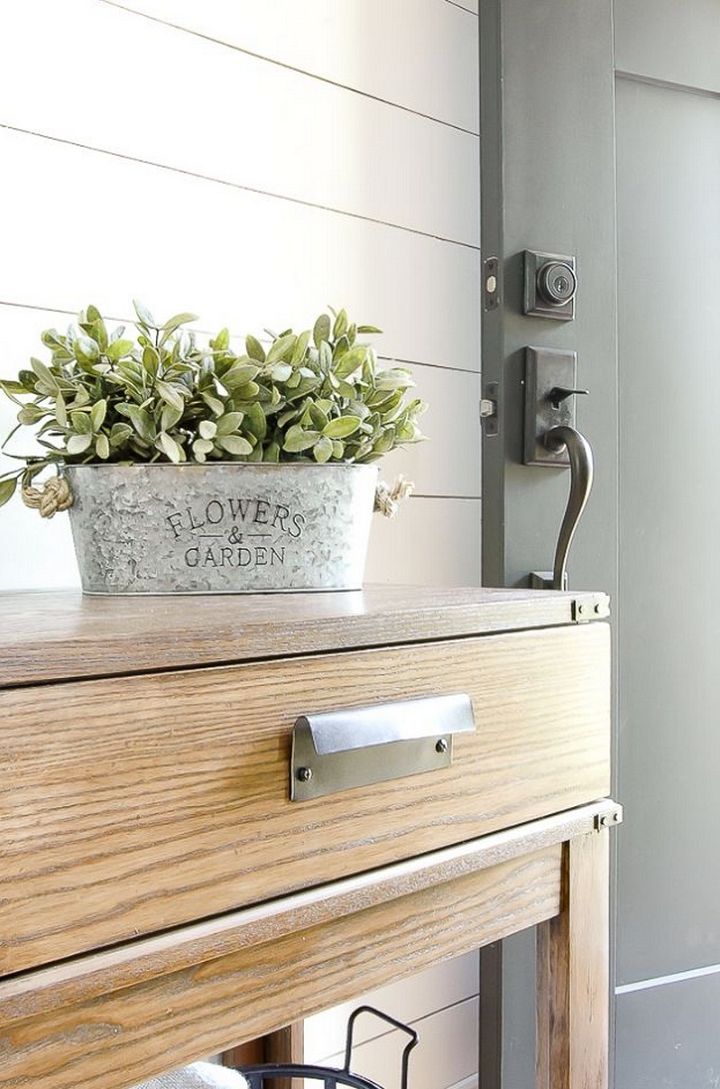 For a diy galvanized planter, just a buy shiny steel bucket form any dollar store and turn it into an aging metal yourself. For this kind of end product you need to have a metal bucket, salt, vinegar, hydrogen peroxide, paper towels, oil permanent marker, hot glue gun, scissors and faux greenery. Tutorial
4. Everyday DIY Decor Dollar Tree Style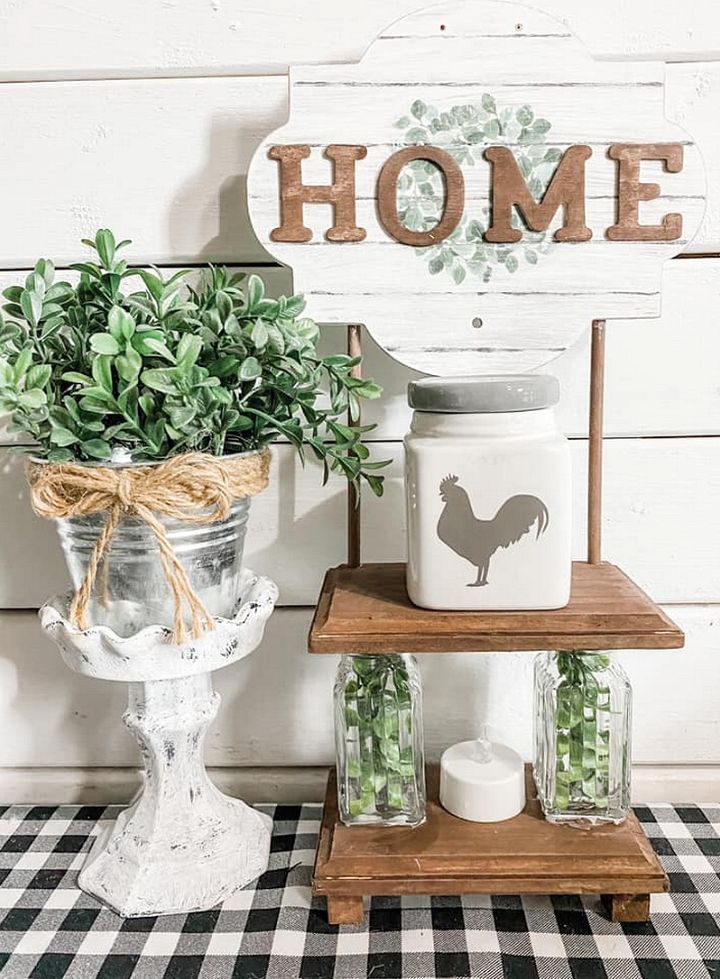 This is a small decorative section where things form a dollar store are incorporated and see how beautiful it looks. You can see jars, vases, pots, decoration items, table cloth and much more in this project. Try to make your house or nay portion look decorated and celebrated with some thrift store supplies and items. Tutorial
5. Hanging Solar Mason Jar Lights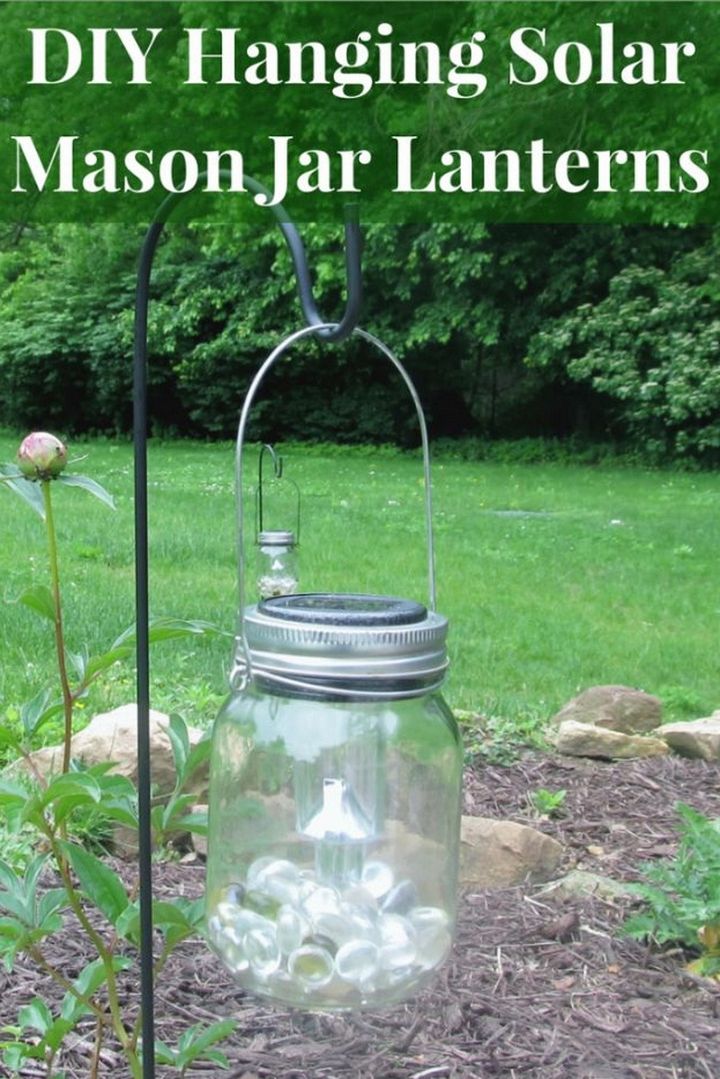 Mason jars are easily available at thrift stores and you can make hundreds of art and craft masterpieces with them. as you can see in this project a solar hanging light is made with a few materials such as mason jar and a few more. All the items are easy ton assemble together and make this superb light. Tutorial
DIY Nail Polish Craft Ideas – Each the 30 cute DIY Nail Polish craft ideas which we've gathered in this article are different from each other and distinct in their own unique ways.
6. Easy Dollar Tree Galvanized Decor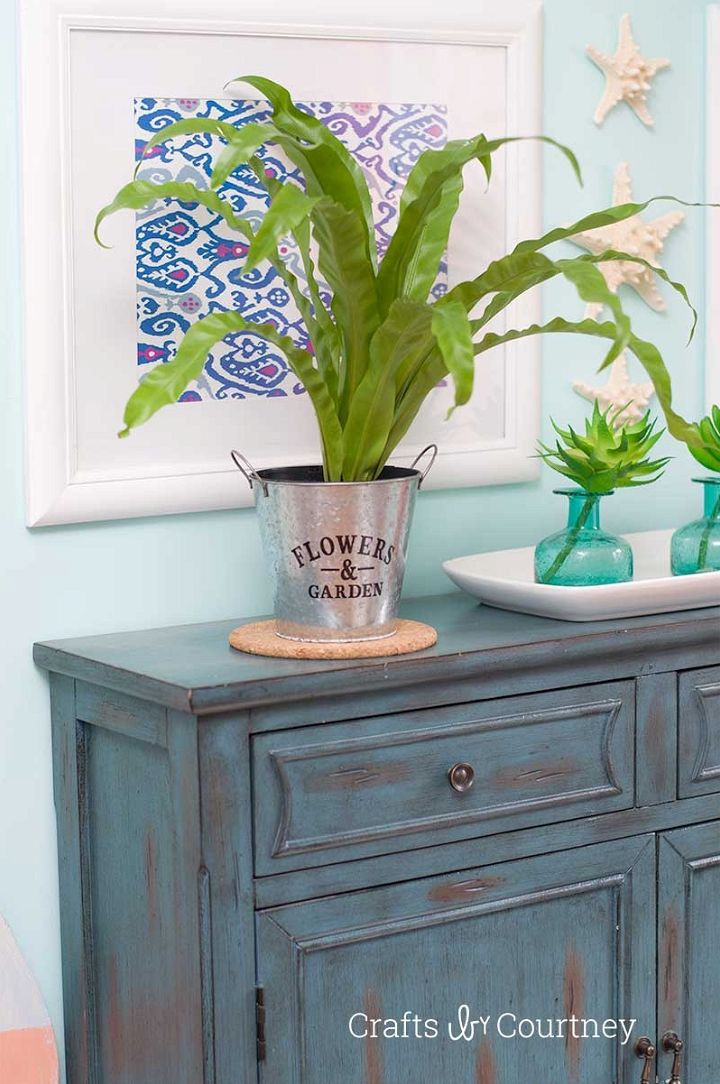 It's not very easy to find or buy galvanized steel bucket that has age. However you can buy a steel bucket from a dollar store and make it look according to your choice and desires. Turn this bucket into a planter by keeping a cheap plant inside. The faux plant can also be found at dollar stores. Tutorial
Memory Shadow Box Ideas – If you want to include a memento from an important person or something special like a photograph or a meaningful memento. Box shadows can be creative. Not only beautiful for storing memories Shadow boxes are also great DIY room decor. Check out these 25 Eyeshadow Box Ideas and start creating your own!
7. Dollar Tree DIY Lantern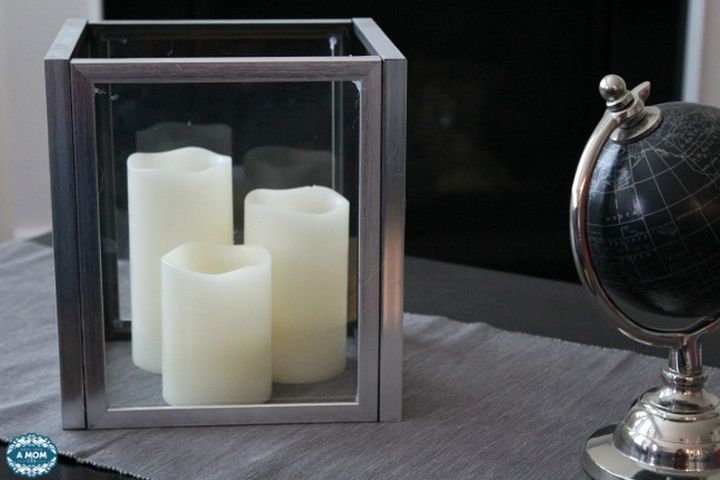 There are some things at the dollar store that are so cool and appealing in their appearance that just by adding a few accessories on the sides you can make that object look mesmerizing and presentable. You can decorate your house with such affordable dollar store items and make everything look impressive. Tutorial
DIY Chalkboard Ideas – Whiteboards used to be fun, but now they're even more so! Let these creative DIY Chalkboard Projects give you tons of inspiration and ideas for your next project.
8. DIY Rope Basket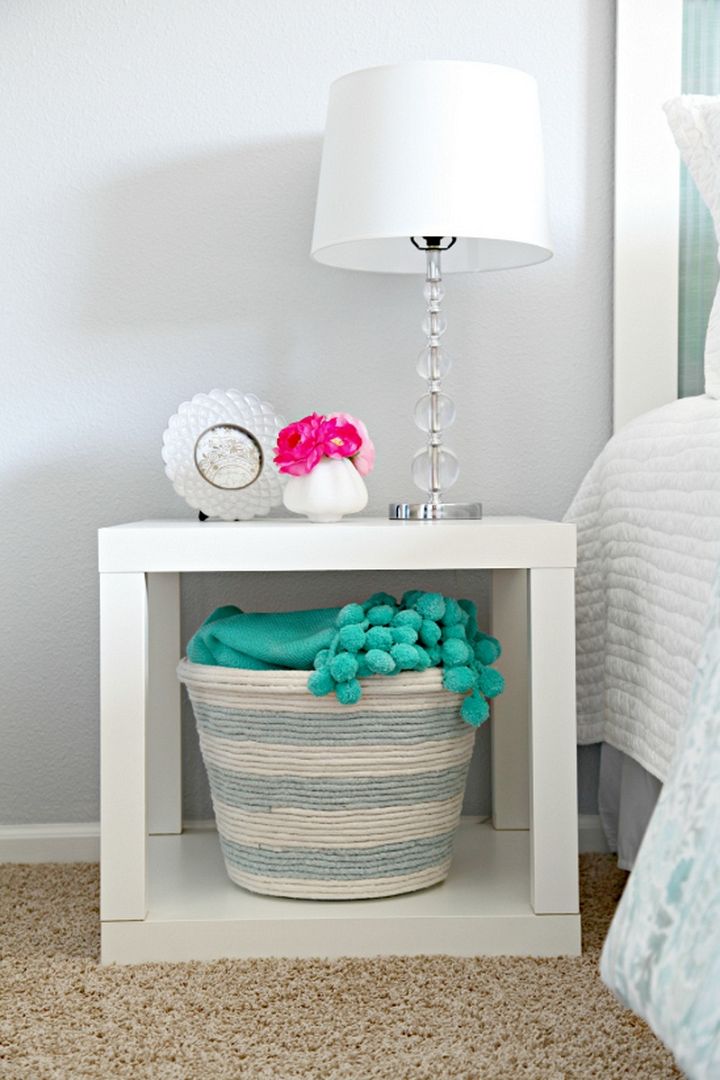 Have a look at this cool rope basket here that you can use for keeping any stuff like laundry clothes, your knitting materials, or just some of your handy items that you need by your night stand. Make a rope basket by gathering some cheap items form a dollar store like a basket, rope and you only have to buy glue or super glue and you are all set for this project. Tutorial
9. DIY Marbled Mugs with Nail Polish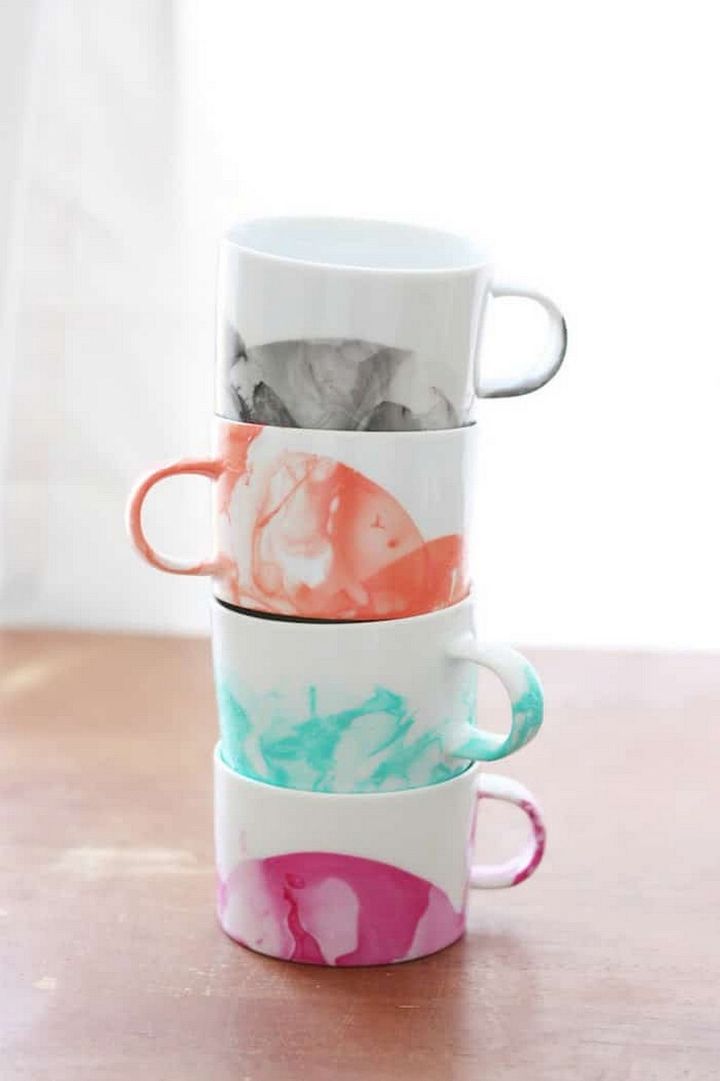 Have you ever tried making marbled mugs with a simple technique? If not then this the time that you try new tips and tricks. The nail polish trick is a bit old now so everyone must give it a try. Buy some of the small white cups form a dollar store and give them that marble look with a nail polish that is also available at dollar stores, dip it in water along with the cup and the design will be there automatically. Tutorial
DIY Chalkboard Ideas – Get creative with one of these Chalkboard Crafts! You will love this collection of cute chalkboard ideas for beginners. Great projects for gifts, home decor, crafts, and more.
10. DIY Hanging Baskets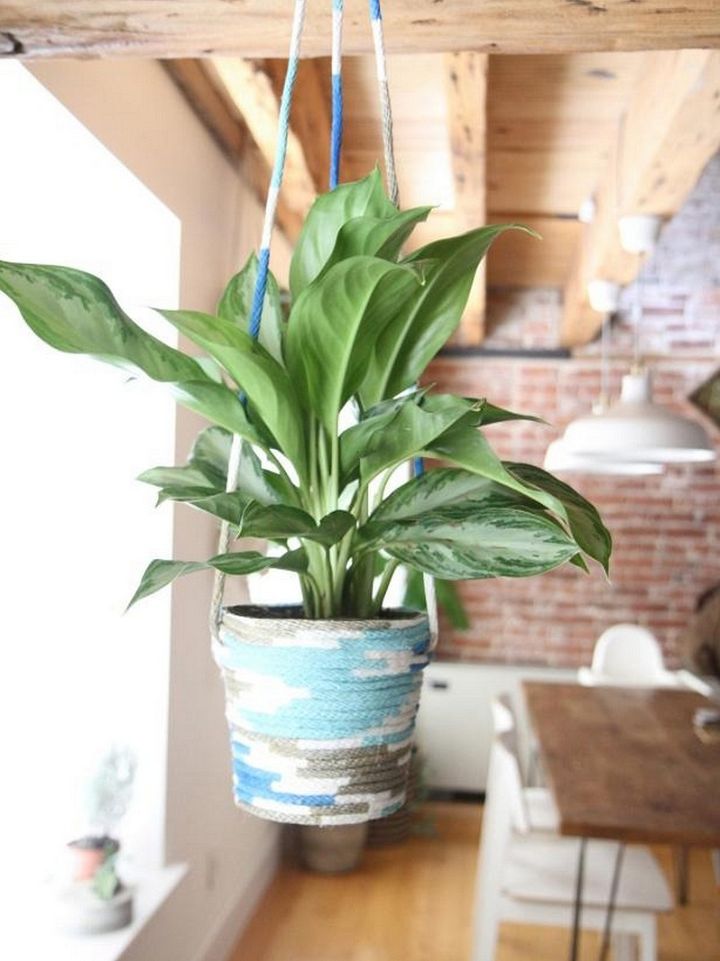 You might have seen hanging baskets with plants for the indoor of the house but hey are very expensive and unaffordable. Instead of buying those readymade plant baskets made with rope, buy all the materials form a dollar store and make your own diy hanging basket within your budget. Tutorial
DIY Balloon Decor Ideas – Each the 40 balloon DIY Decoration Ideas to Create Exciting Parties and the plans you will find here are designed to help make your celebrations more vibrant, fun and memorable more than they have ever been.
11. Giant Pool Noodle Flowers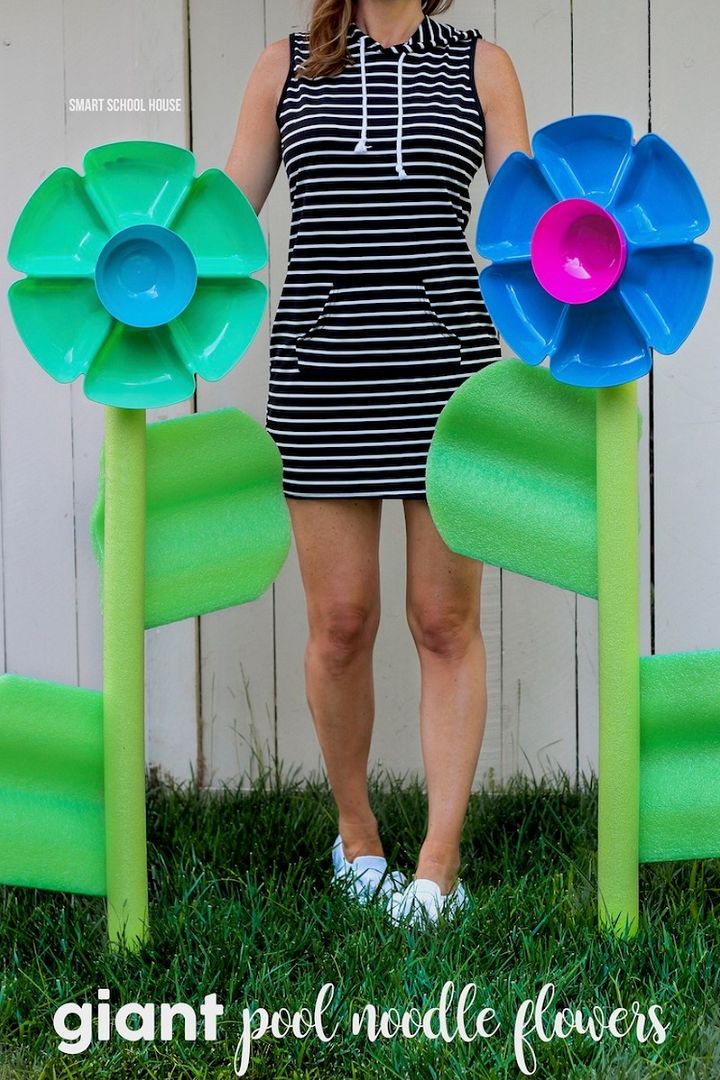 This is surely a fun project that you see here. with so many materials together, they have created diy giant pool noodle flowers that are so beautiful in their appearance. All the materials that they have sued in making these pieces of art and craft are all bought from a dollar store hence the end product that is created is very cheap and yet very beautiful. Tutorial
12. DIY No Weave Wall Hanging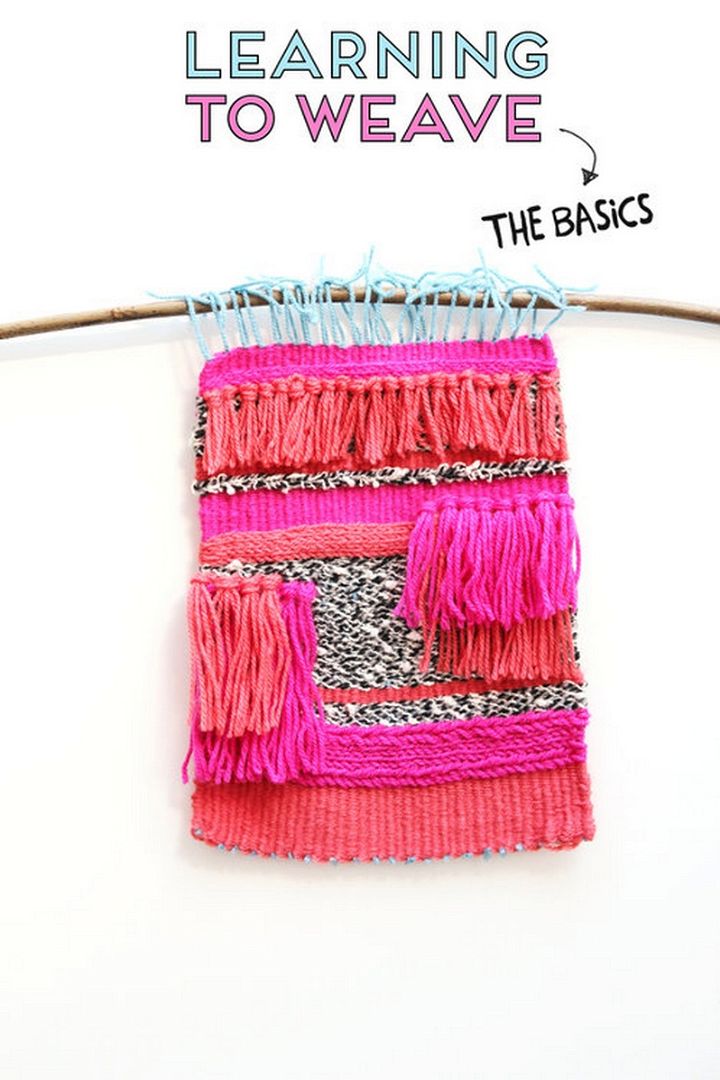 We all want nice and beautiful wall hangings for our home but we restrict ourselves in order to save money. A very easy solution to this problem can be buying different items from a dollar store , combining together and making a cool diy wall hanging. Tutorial
Garage Bar Ideas For Your Home – A home style bar is a great place to entertain guests and can also add value to your home. Versatile Basement Bar Ideas Ideas for creating a unique basement bar This is a fun and easy task. It's not too difficult for your budget if you want to build your own bar. Here are some great ideas for bars, garages and cellars.
13. How to Weave a DIY Wall Hanging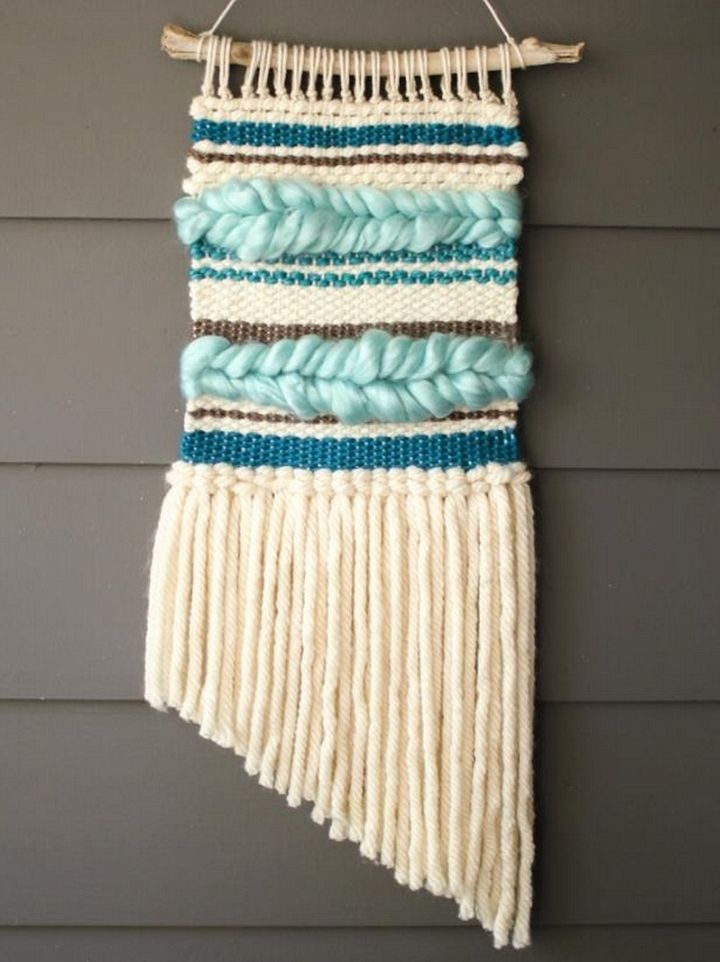 This project here will guide you through a process of how to weave a wall hanging within your budget. We all like wall hangings and we often see them store but could not buy it due to affordability. With this easy tutorial here you can now weave a nice wall hanging without spending much. Tutorial
14. DIY Treat Stands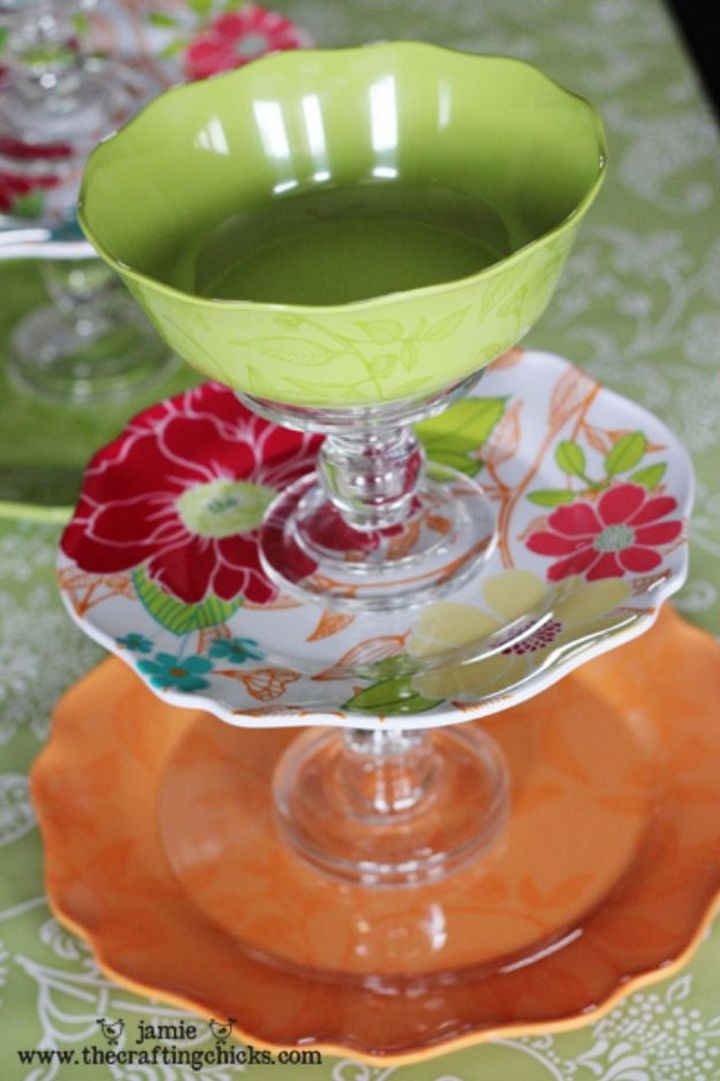 You might have seen many platters and trays in stores but they are highly expensive and we often ignore them to avoid spending so much money. Have a look at these diy treat stands here that you can make at home with materials that you can buy from a dollar store. Tutorial
15. DIY Lighted Letters Sign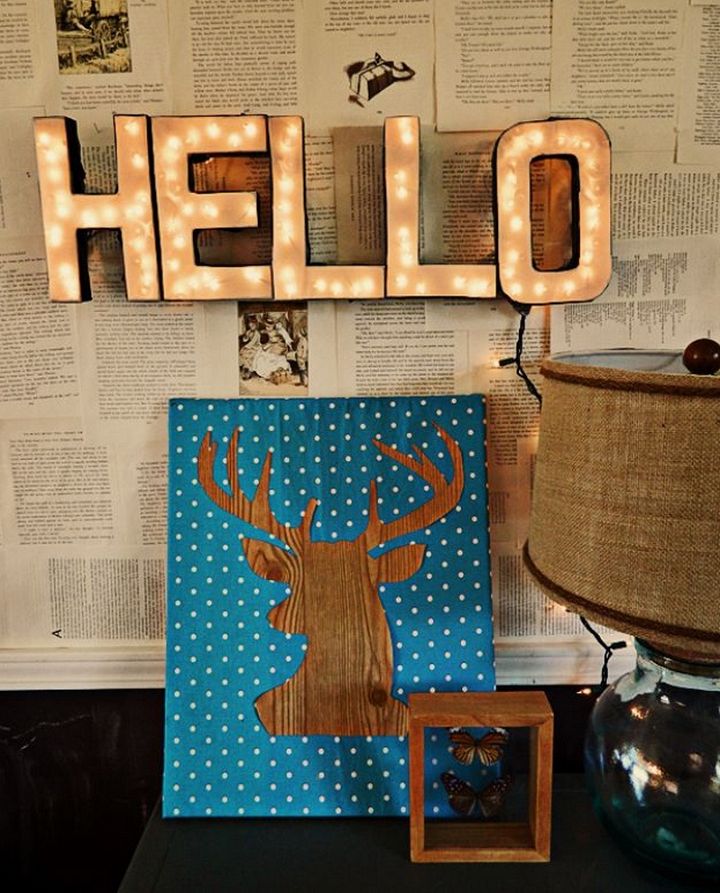 Lighted letter signs are very inn these days and we must know how to make these within our budget. With this project we can easily be able to figure out how to make these decorative hello lights with easily available supplies and crafts. Make your house look decorated and celebrated with some affordable ,easy and quick ideas. Tutorial
16. DIY Gold Leaf Vase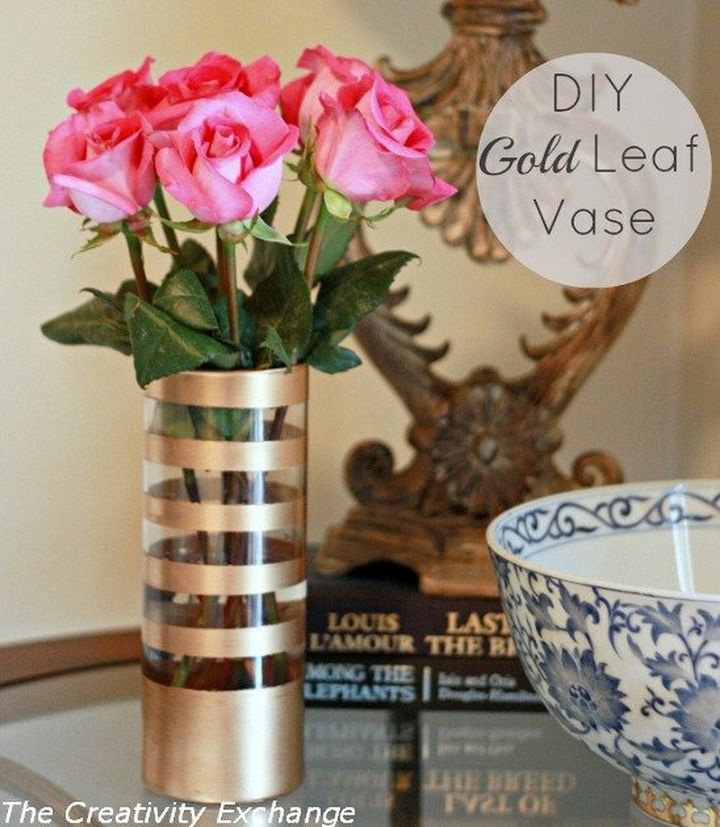 Vases look beautiful whether they are kept with or without flowers. Instead of buying vases make one with your own choice of colors and designs. This is a diy gold leaf flower that you can also make without much hassle. When you make something all by yourself you tend to customize it and make according to everything that you desire for instead of just adjusting with it Tutorial
Summer Camp Crafts for Kids – These 22 Summer Fun Camp Activities for Children Of All Ages are all extremely useful in involving youngsters during their leisure time during summer vacations.
17. Dip-Dyed Taper Candles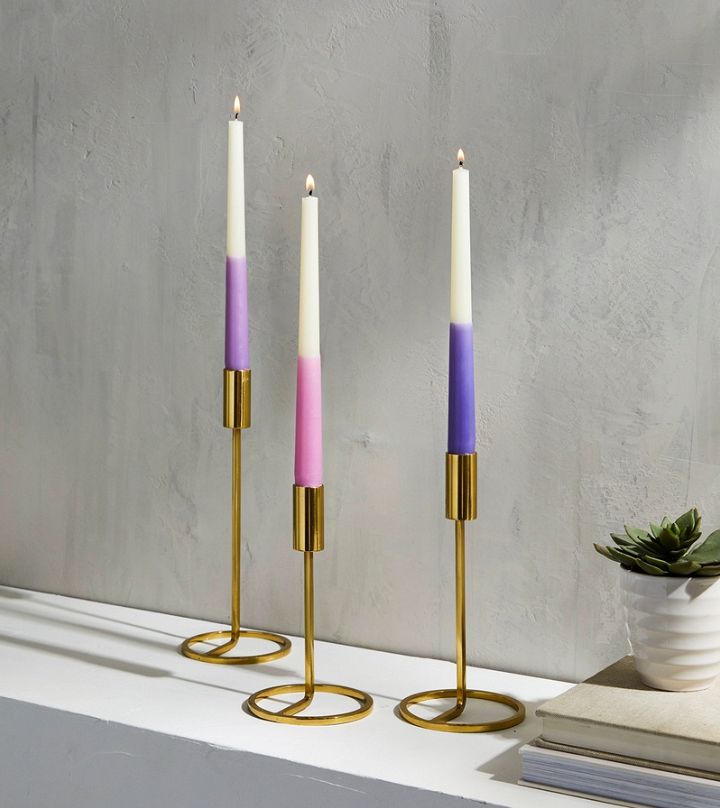 Why to put simple and boring candles on the dinner table when you can make some awesome ones? For a candle light dinner now you just have to transform those typical and traditional simple white candles into dip and dyed candles that are so much fun to make and look at. Tutorial
18. DIY Dip Dye Candles Tutorial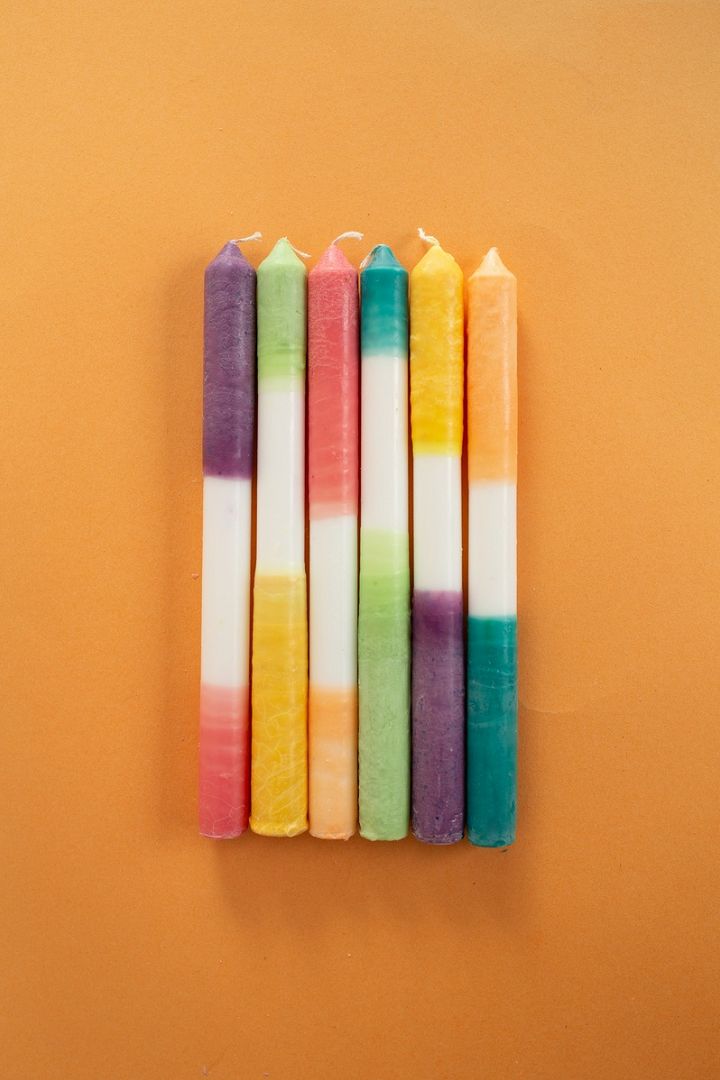 If you also want to make diy dip and dye candle by yourself, go through the tutorial here and see how it can be made. This tutorial has complete explanations for you in order to make your understand how you can change simple things into fun and interesting by a few simple steps. Tutorial
19. DIY Dollar Tree Succulent Tower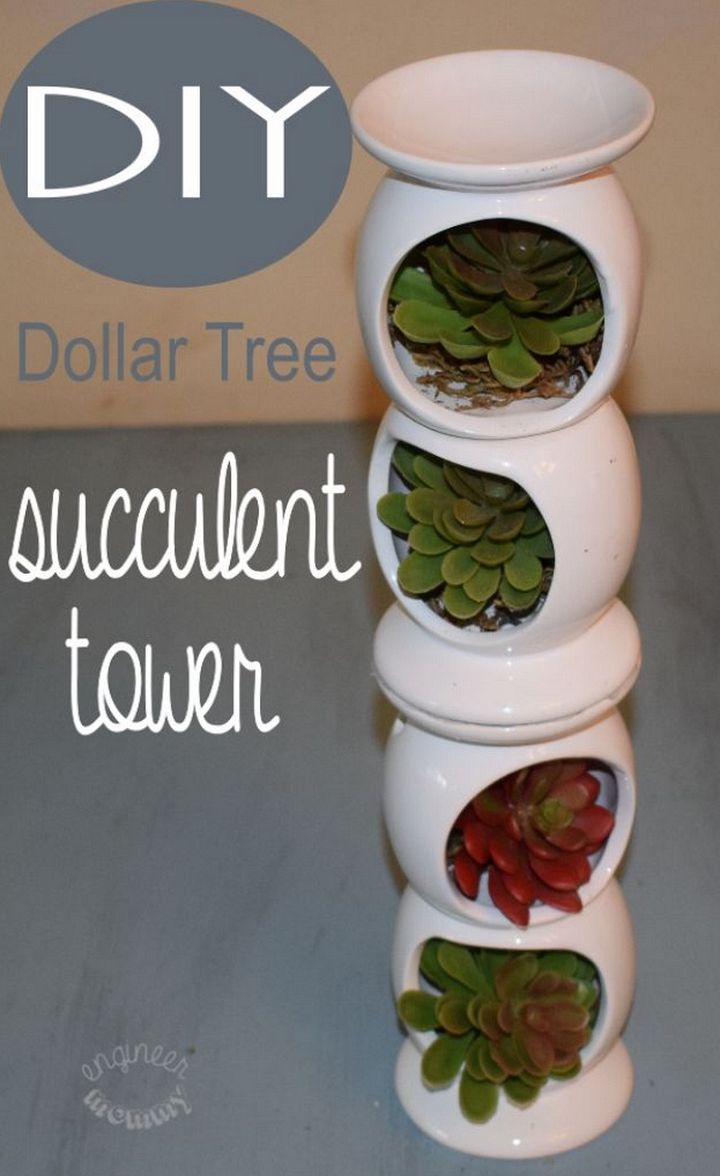 Succulents are liked and loved by most of us as they are easier to maintain and handle. Grab some dollar store supplies like, small planters and faux succulents and make to make this astonishing succulent tower. With a little effort put into this project you will see some surprising results at the end. Tutorial
DIY Motorcycle Stand Ideas – We've put together a list of 23 DIY Bike Stands to inspire you to do what's next with your bike.
20. Make DIY Ampersand Art Using Thumbtacks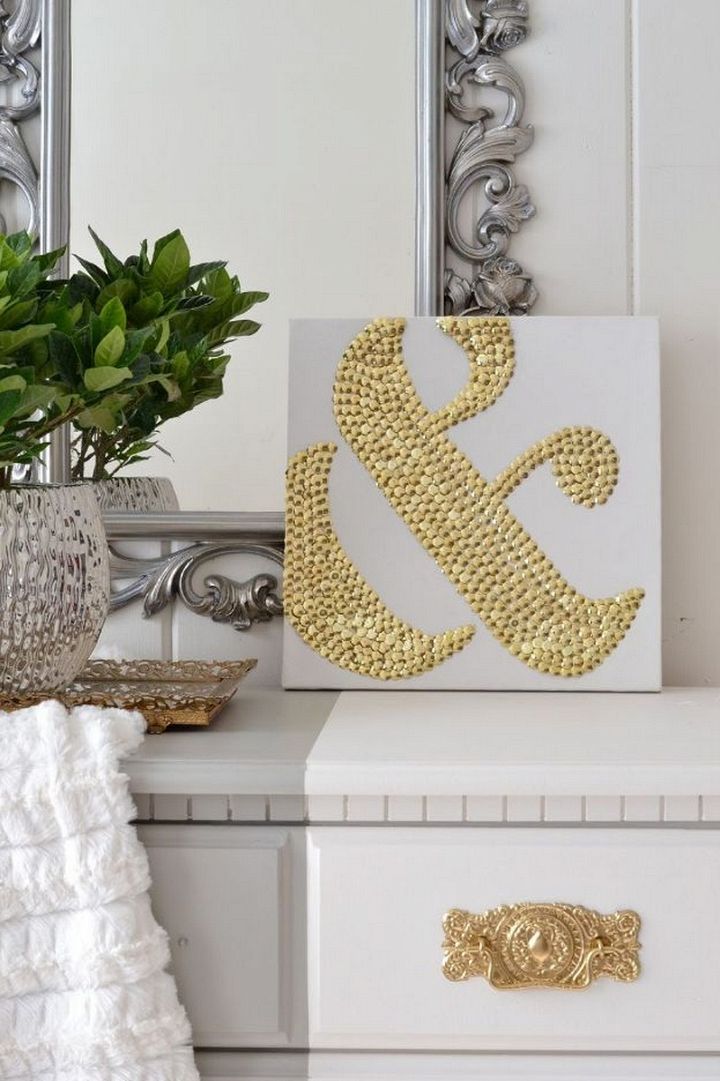 Get ready to do this ampersand art with thumbtacks. The project here will teach you in detail how you can make this adorable craft using dollar store supplies only. Around 700 gold thumbtacks are used in this project on a small 12 by 12 canvas. Although this project is a little lengthier however the end results are truly amazing and surprising. Tutorial
21. Farmhouse Kitchen Canister DIY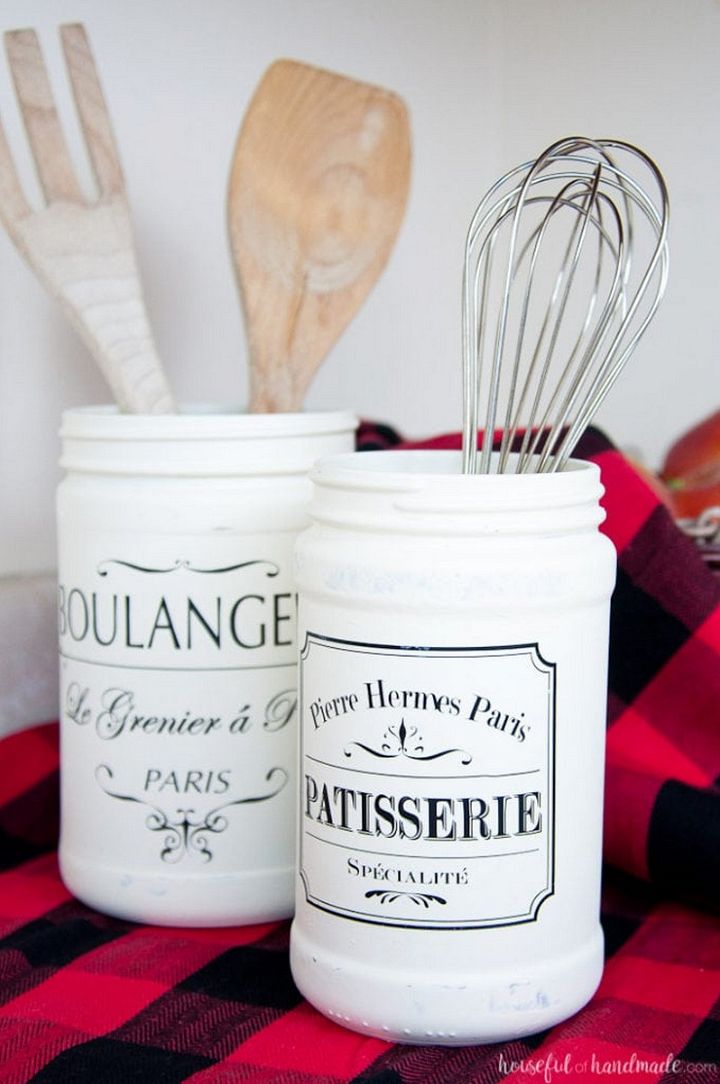 Its now time to make your kitchens look better with this beautiful farmhouse kitchen canister. These canisters that you see here are made with old peanut butter jars. These amazing bakery jars are made easily and very conveniently with the help of this detailed set of instructions. Tutorial
Best Crafts to Make and Sell for Profit – The 22 top crafts you can Sell and Make Profit that we have listed here are simple to make and you can even sell them as well.
22. DIY Magnetic Organizer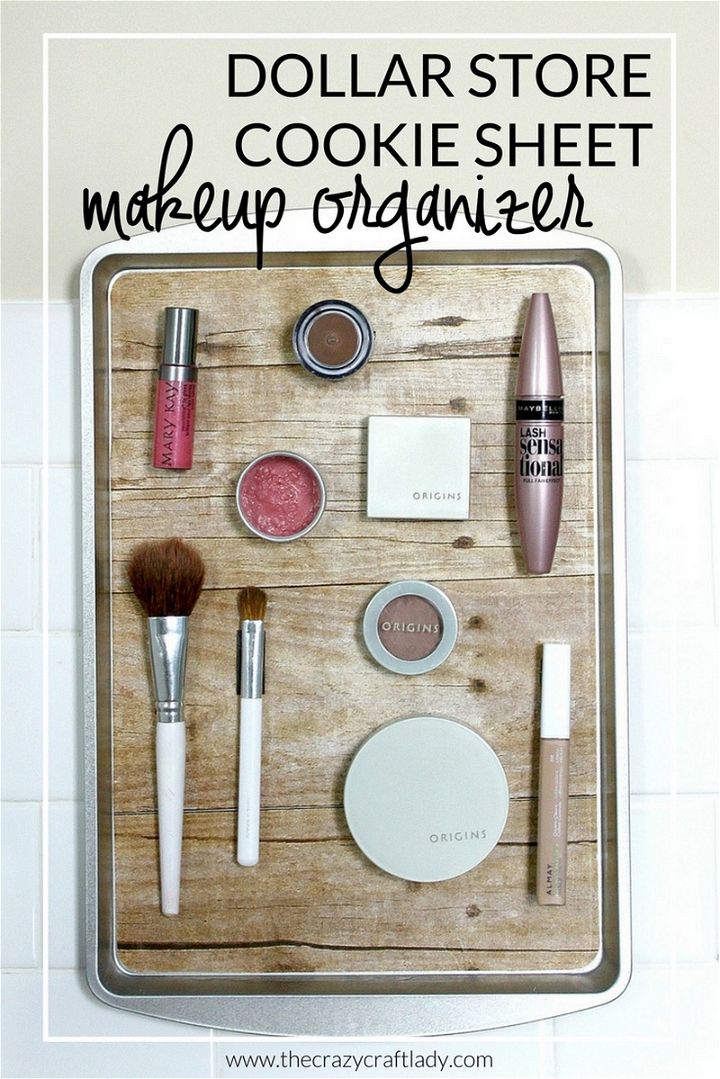 Doing a magnetic organizer can be a lot of fun. This diy project will show you how easily you can make this magnetic and organizer with a few easy steps. For this project you need cookie sheet from dollar store, craft paper, scissors, mod podge, paint brush and magnets. Tutorial
23. Simple Glass Vase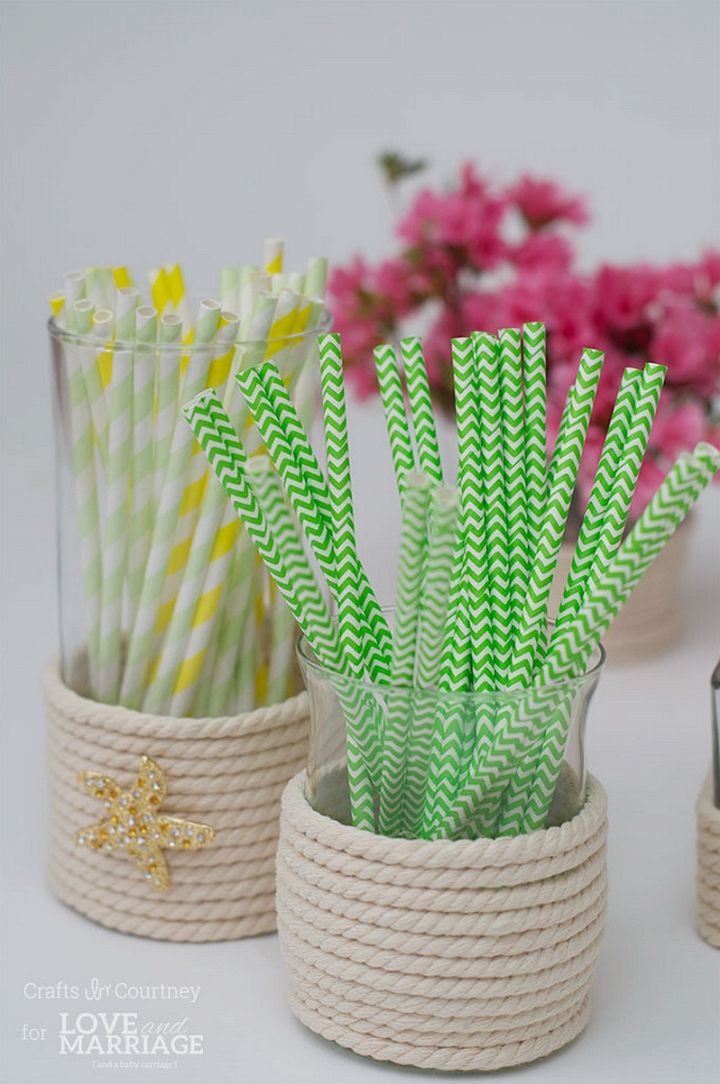 There are a lot of things that we find in dollar stores and with them we can decorate our homes in a beautiful way. These simple glass vases seems to be very expensive and classy however you can easily find them at dollar stores. Beautify a corner in our house with these and see the magic. Tutorial
24. Stunning Painted Plate Garden Art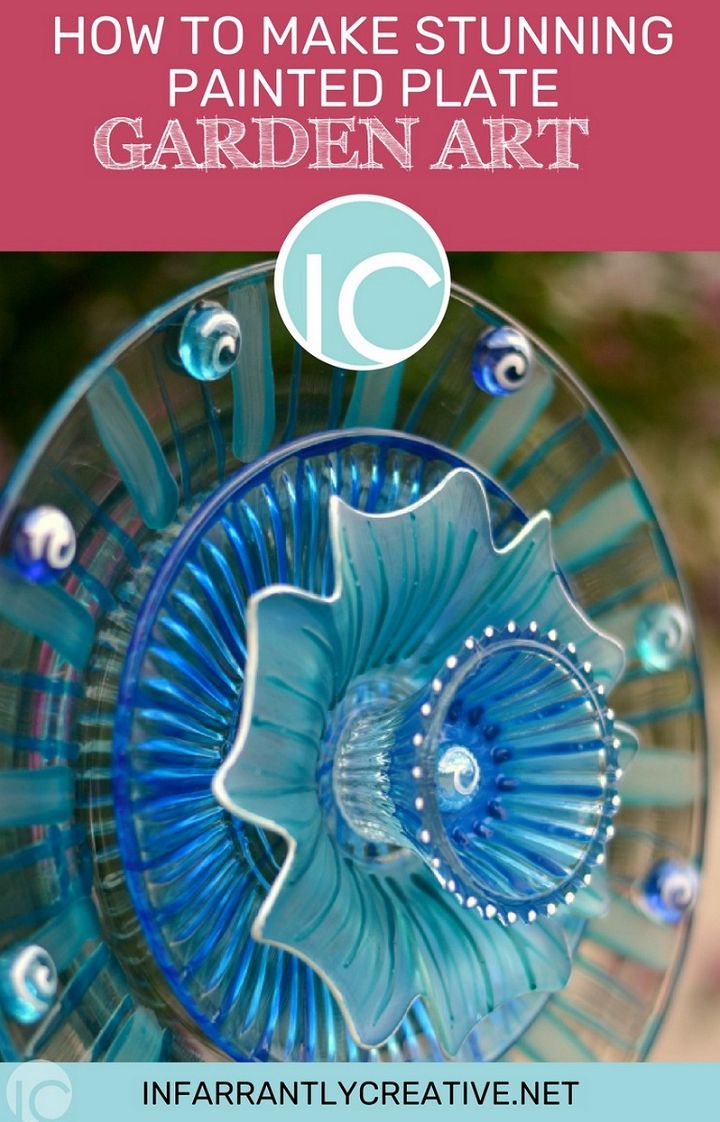 There are many things we find in dollar stores that together when combined with a few more things can create some masterpieces. This project shows us how we can use a combination of few things form a dollar store and make this garden art piece. The things that you need to make this painted plate you need dishes from dollar store, glue, glass marbles from dollar store, paint brushes, rubbing alcohol , coupling, threaded rod and deco art glass paint. Tutorial
25. DIY Easy Planter Makeover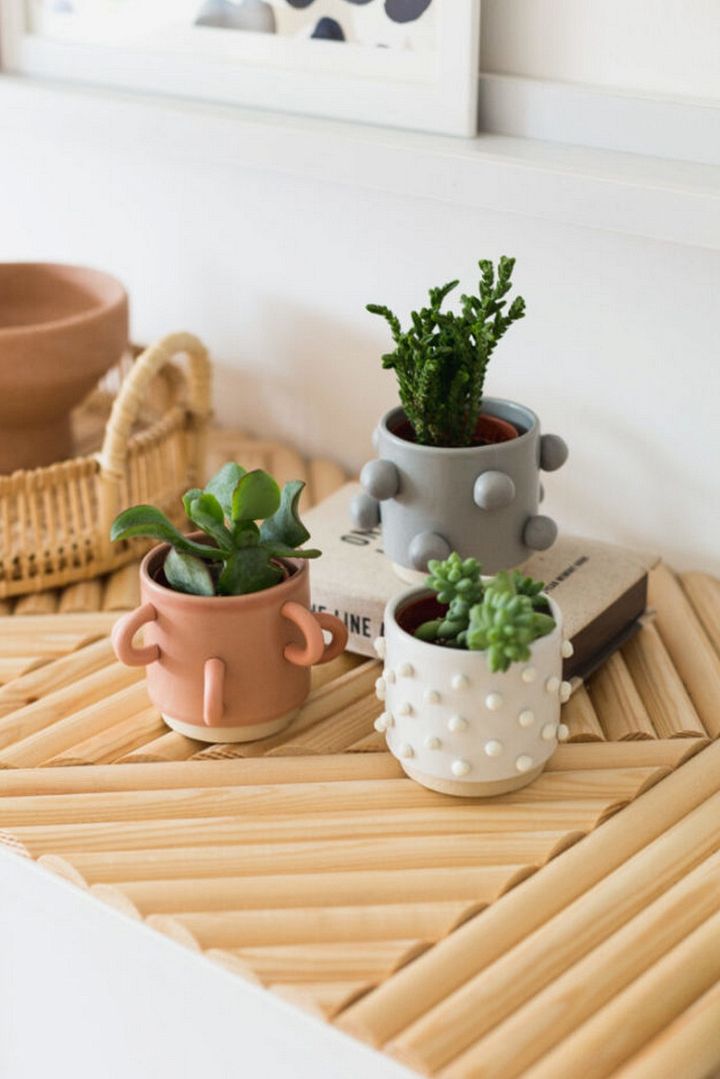 If you are also thinking of a home refresh since many days like most of the people out there, this planter make over plan will excite you a lot. This project will show how anyone can change the look of an old planter and make it look completely new and refreshed with a simple technique. The materials and supplies used are bought from a dollar store hence its an inexpensive project as a whole. Tutorial
26. DIY Macrame Table Runner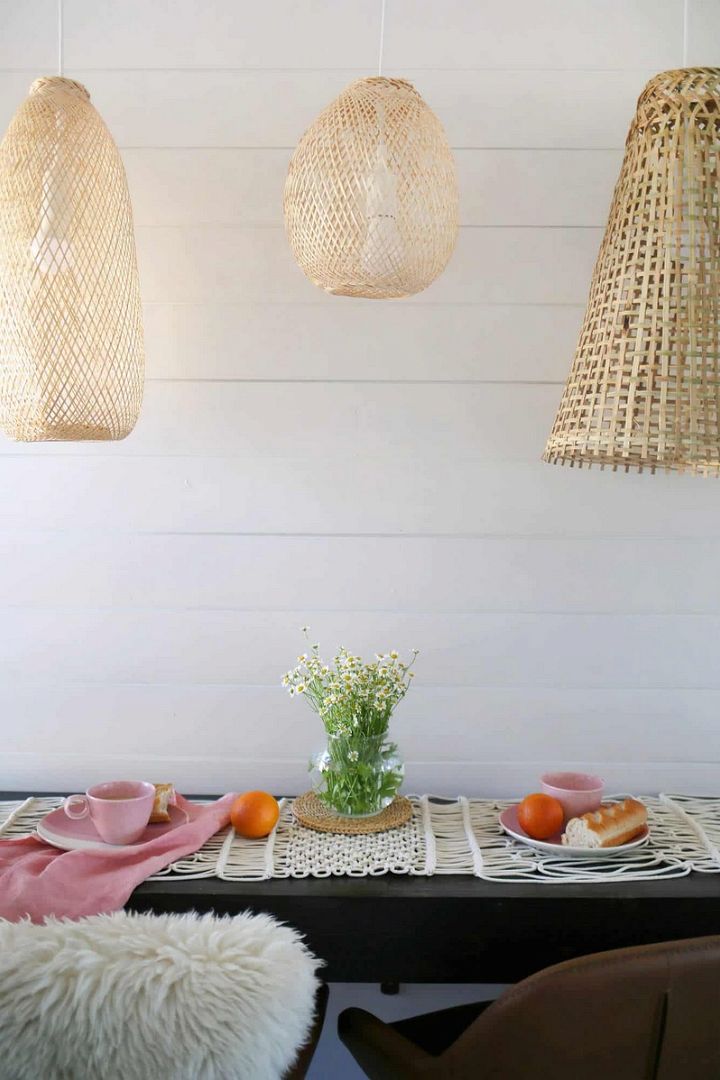 A table runner can be of many types and designs. However if you are on a budget, your options are surely limited. Have a look at this macramé table runner over here and see how this can work for you as well. The supplies that you need are wooden dowel, strands of cotton rope, over the door hooks, cotton twine for dowel hanger and scissors. Tutorial
27. DIY Painted Ceramic Cactus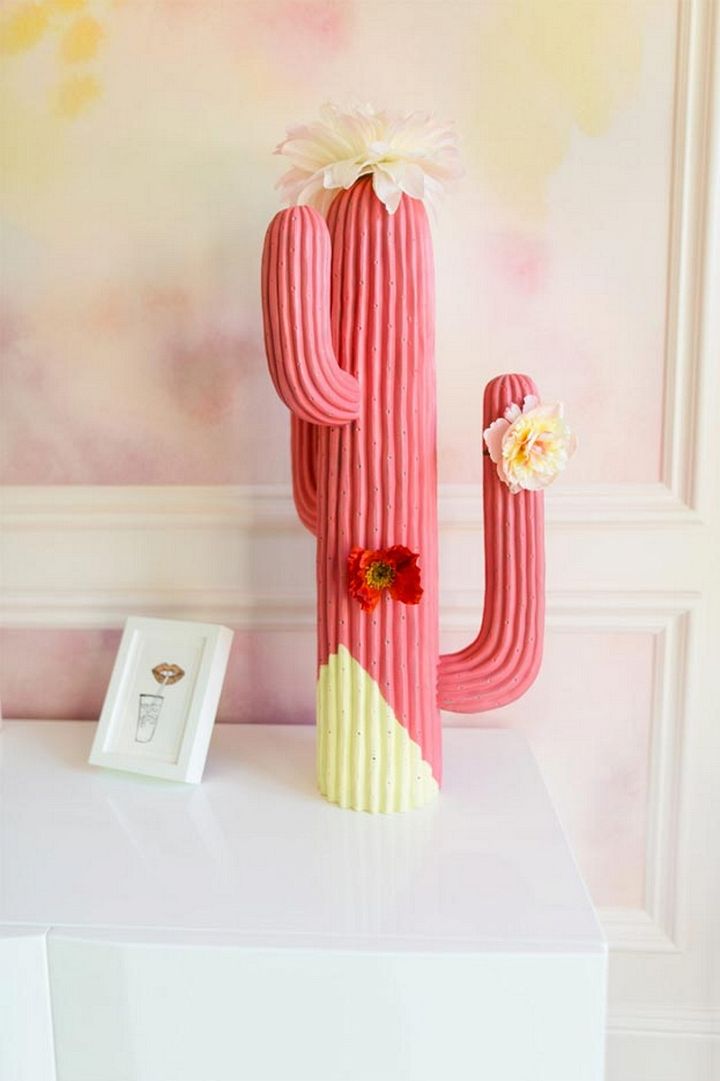 A cactus is something that really appears to be cute to many of us. This painted ceramic cactus is surely unique and attractive. See if you can also make it for your home with the help of this diy project. To make this adorable ceramic cactus you need supplies like ceramic cactus, wall paint samples, paint brush, faux flowers and hot glue gun. Tutorial
Conversation Heart Cookies – All of these 20 adorable conversation Heart Cookies you'll love are unique and amazing in their own amazing ways.
28. DIY Lavender Painted Mason Jars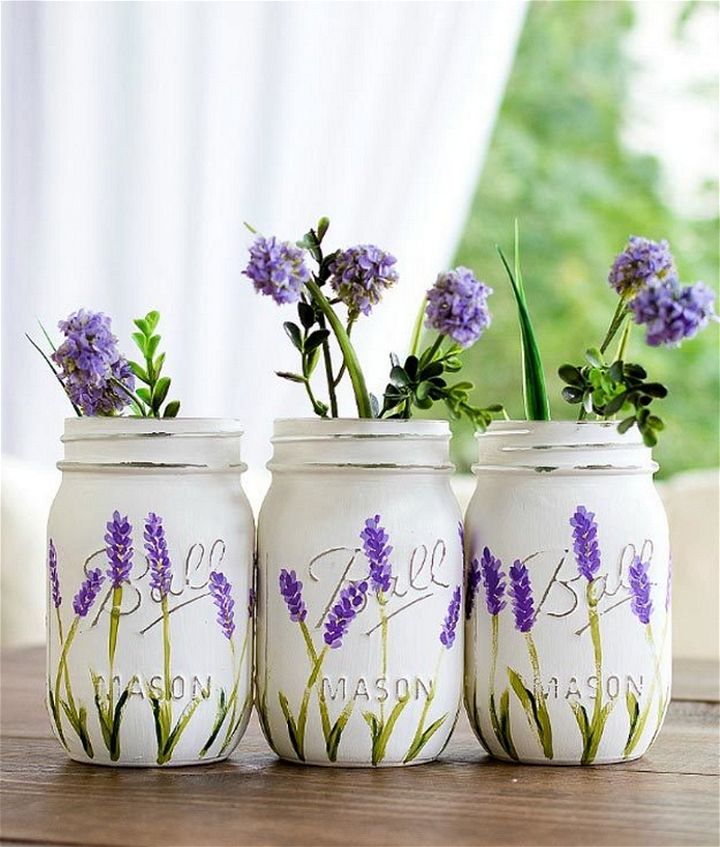 There are times when cheap and inexpensive stuff turns out to be very expensive in appearance with a little bit of effort. Similarly in this project you can see that simple mason jars are transformed into something that you would love to keep in your formal drawing rooms. Lavenders are painted over these jars to make them look attractive and you can see some surprising results. Tutorial
29. DIY Dollar Store Letter Board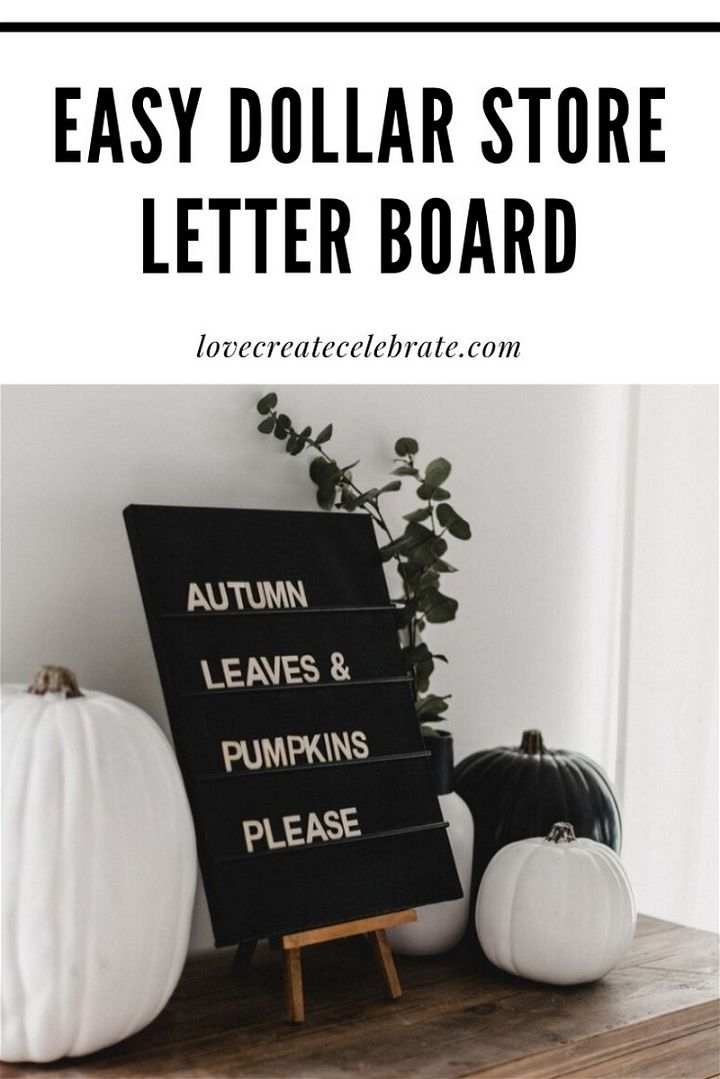 There are many things at a dollar store that we find amazing and it's high time we appreciate those as inflation rate goes up. This simple letter board is also something which is a product of different stuff found at dollar stores. To make this you need supplies such as canvas, dowels, wooden letters, black spray paint, glue, small wood easel and wood stain. Tutorial
30. DIY Hanging Herb Garden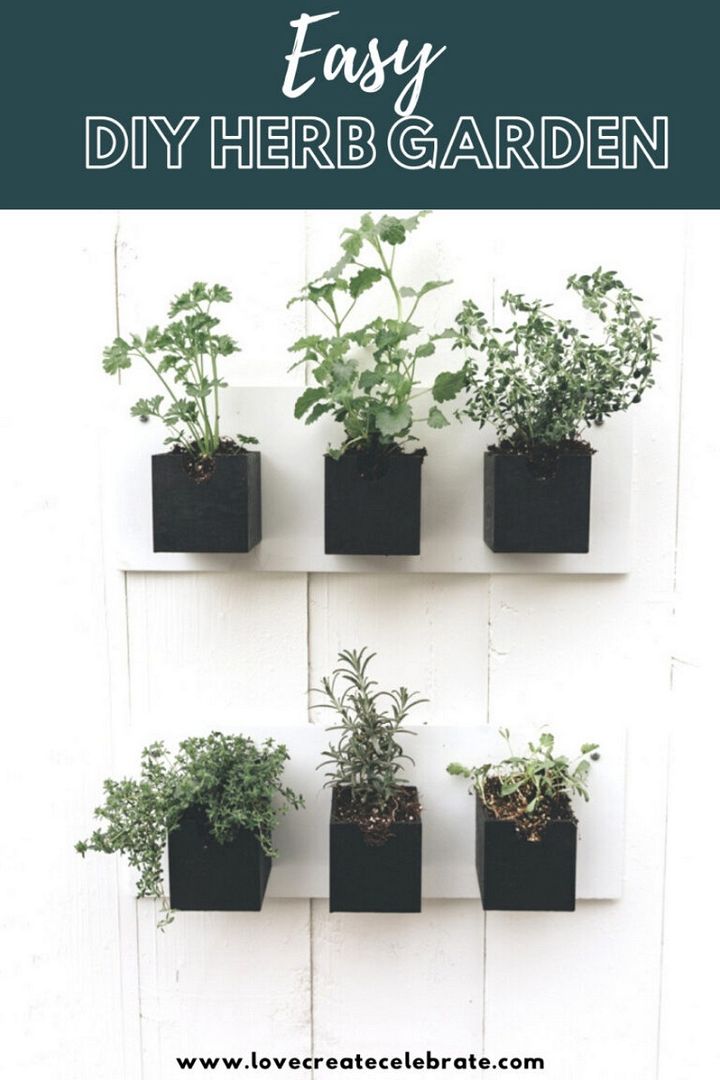 Have you ever thought of creating a hanging herb garden so easily and completely affordable? If not then you must get into the details of this project and see how you can also live your dream of making your own kitchen garden in a less budget. A hanging herb garden will look great and will be created easily and very conveniently with the help of this diy project. Tutorial
31. DIY Stamped Book Stack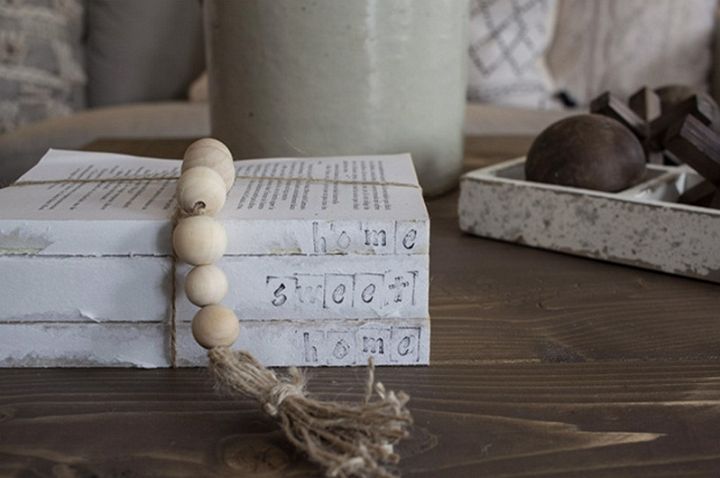 Have a look at this stamped book stack here in this project. There are many things that we see in dollar stores and we don't find them useful or creative. However with the combination of a few things from dollar stores we can be able to make some masterpieces like this one here. Get started with this interesting mission and see how it goes. Tutorial
32. DIY Dollar Tree Double Tier Tray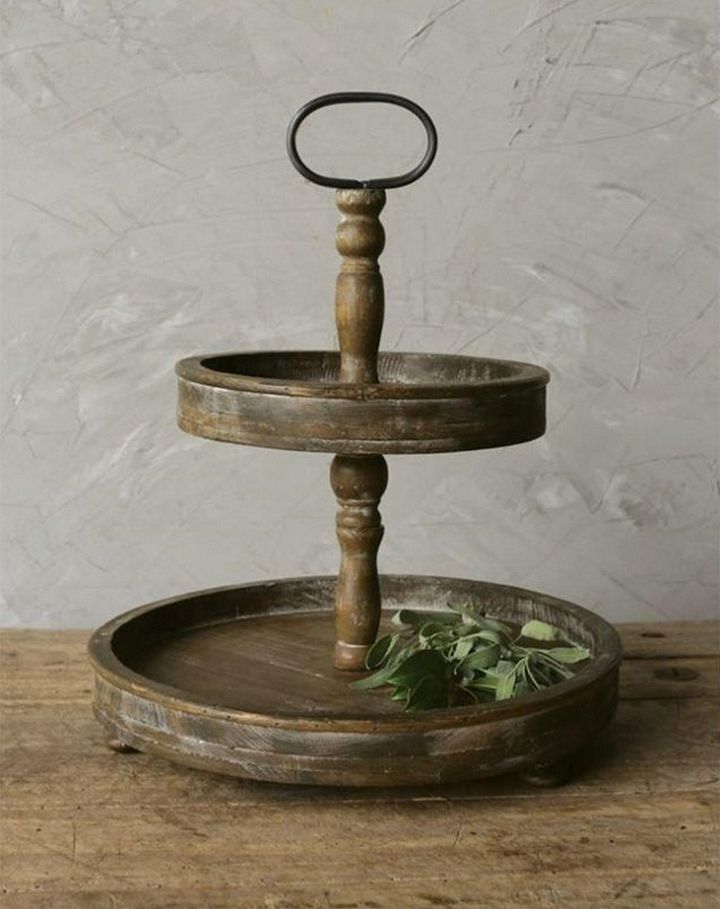 This double tier tray is all you need if you are also a fan of vintage stuff to be kept at home. The distressed look of this tray gives those antique vibes for sure. With a little bit of effort you will be able to create this home décor piece that looks almost perfect. The items used here are cake pan, pie pan, rolling pin, shower curtain ring, large wooden beads, power grip glue, chalk paint, drill, saw and sandpaper block. Tutorial
DIY Envelope Ideas From Paper – Envelopes have been used for centuries. The following are 15 ideas for making envelopes DIY from paper use of envelopes.
33. DIY Constellation Map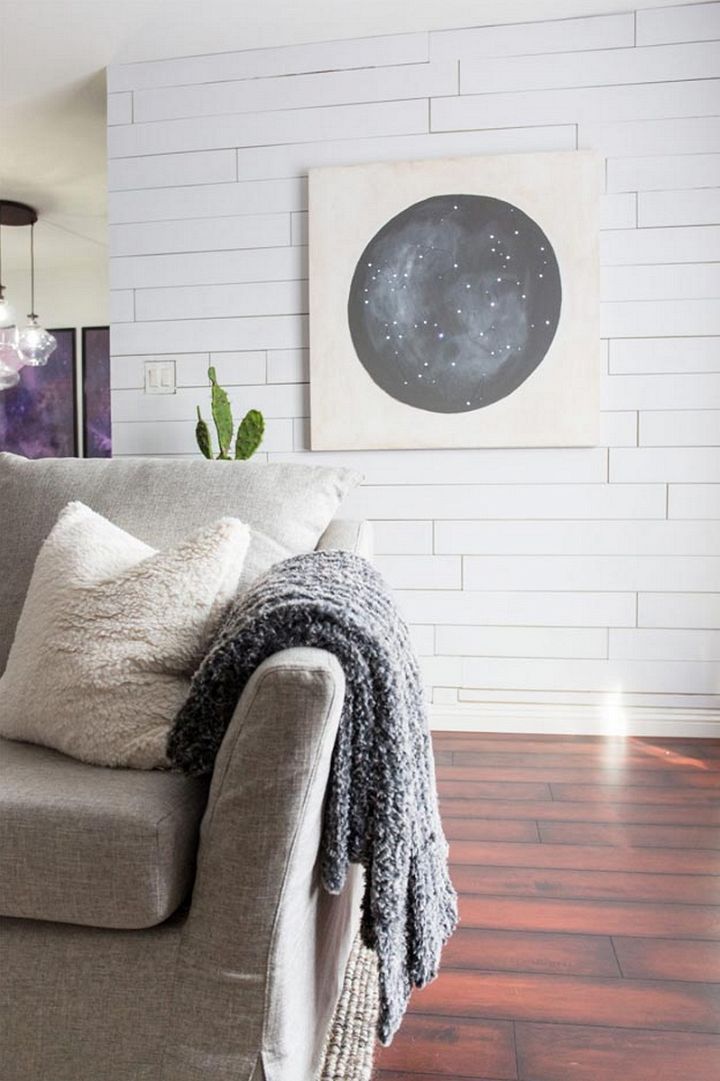 This is a twinkle light constellation map art plan that you can try for your home too. To make this art piece you need a few supplies like wood canvas, pencil, paint brush, black paint, white paint, power drill, sand paper, twinkle lights, tape and sharpie. Try this out yourself and see how amazing it will look on one of the walls in your house. Tutorial
34. DIY Mason Jar Flower Centerpiece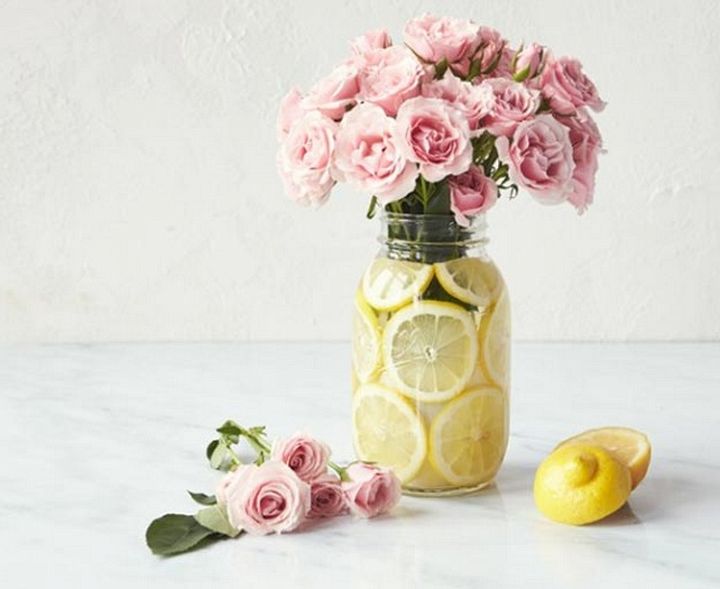 Mason jars seems to be simple and even useless at times. However you can create some very amazing art pieces and in fact master pieces using mason jars. This is a diy Mason jar flower vase idea here that anybody can try. This Mason jar flower centerpiece is something you would love to keep at your center table in your loving area before the guest arrive so try this out. Tutorial
35. DIY Dollar Store Planter Makeover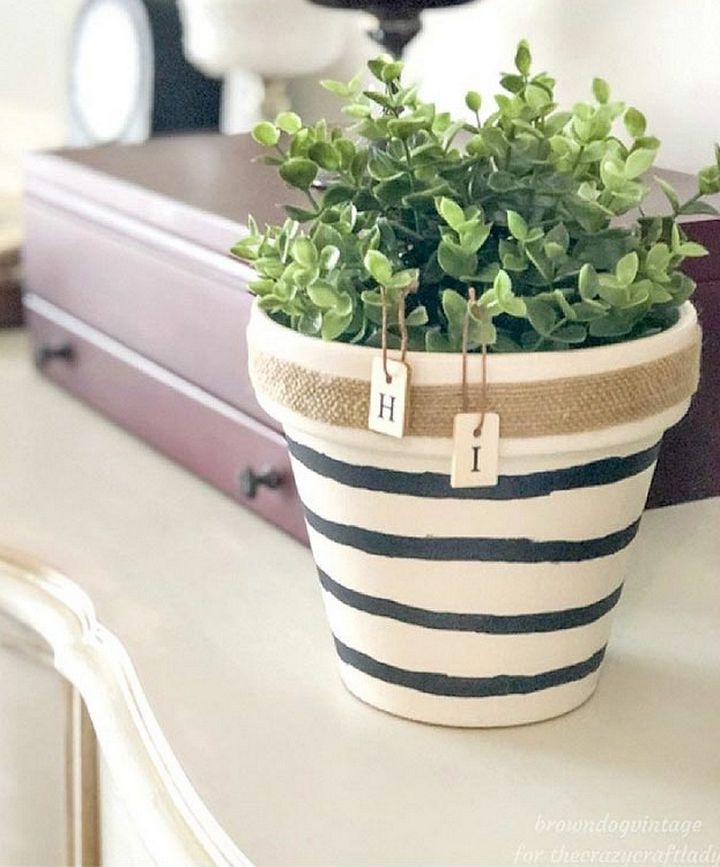 With a few dollar store supplies you can be able to do a male over of any of your planters you are now bored of. Have a look at this bold and beautiful planter over here created simply by a few cheap materials. Get started if you have also been thinking of transforming any of the planter at your home. Tutorial
36. DIY Gold Painted Pumpkin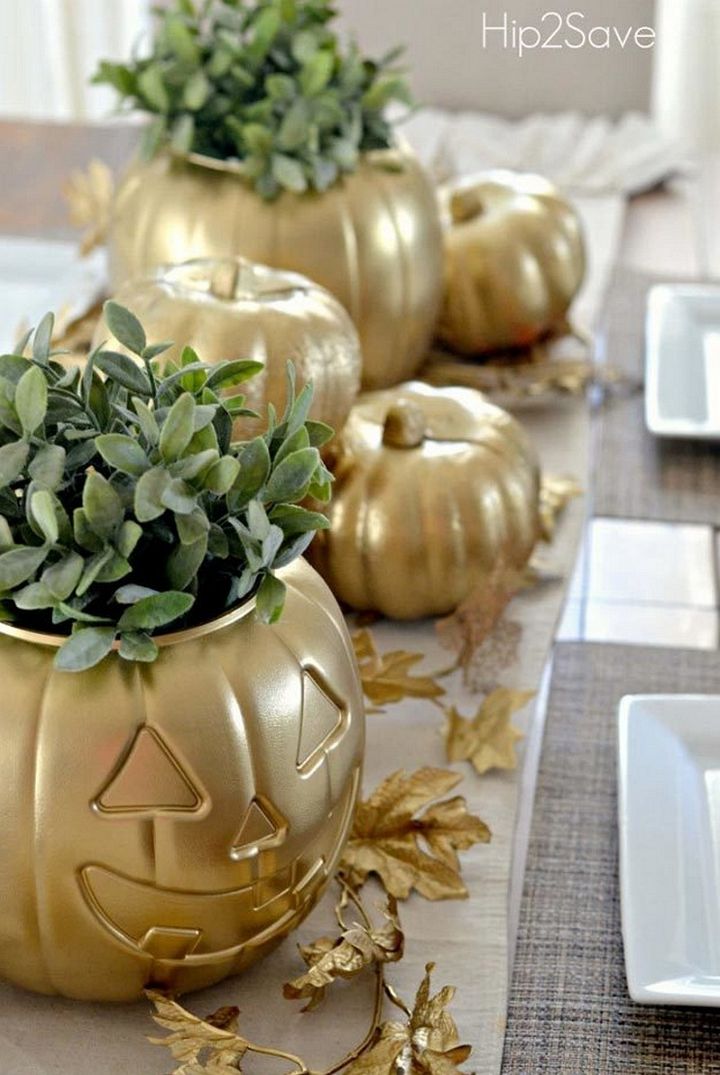 This gold plated pumpkin is easier to create so go ahead. This masterpiece that you see here in this project is all done in an affordable price. For the supplies you need any fall items from the dollar or thrift store and metallic spray paint. Grab the supplies and see how you can also make use of dollar store supplies to make some amazing decorative stuff for the season. Tutorial
37. DIY Ombre Dollar Store Laundry Basket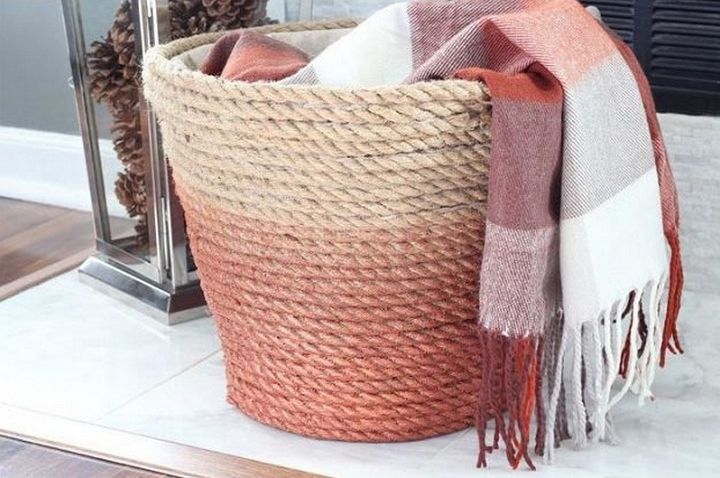 With only using dollar store supplies you can make this ombre basket for your laundry. You first have to find a simple laundry basket from a dollar store, cover it with felt sheet using hot glue gun. Now you will wrap jute rope all over the basket in your second step. With the help of metallic paint ombre effect is created. Tutorial
38. DIY Giant Paper Flowers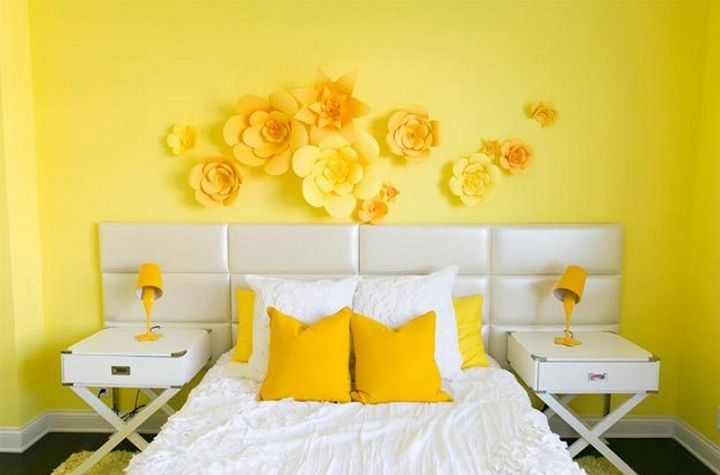 These giant paper flowers are made for any wall in the house to make it look decorated and celebrated. You can also make these flowers using the supplies form thrift or dollar store. when you make use of dollar store supplies you attempt to create some masterpieces in an affordable price. Tutorial
39. DIY Terra Cotta Pot Carrot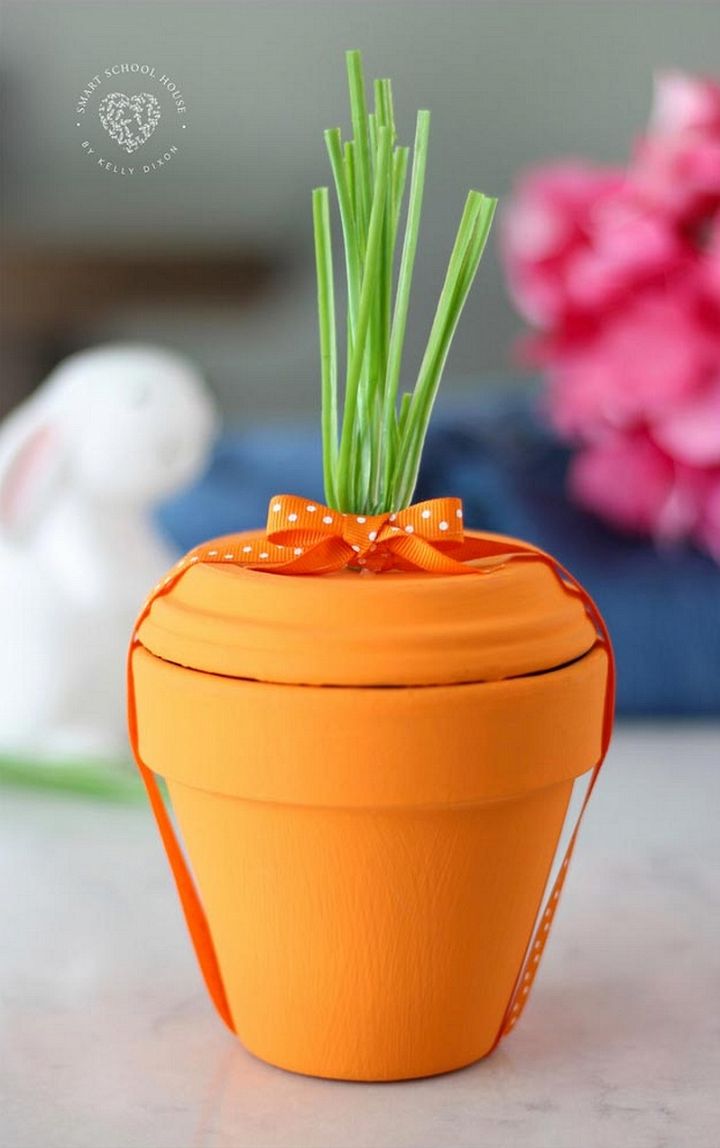 This diy carrot is made using terra cotta pots and looks super adorable. Terra cotta pot crafts are famous among many people. To make this carrot from terra cotta post you need a few supplies such as terra cotta pot and saucer, orange acrylic paint, orange ribbon, hot glue, greenery and paint brush. Tutorial
Fall Drawing Ideas – All of the 31 fall drawing ideas Simple and Unique that we have here are not only easy, but also extremely engaging for children.
40. DIY Ombre Paper Chain Wall Art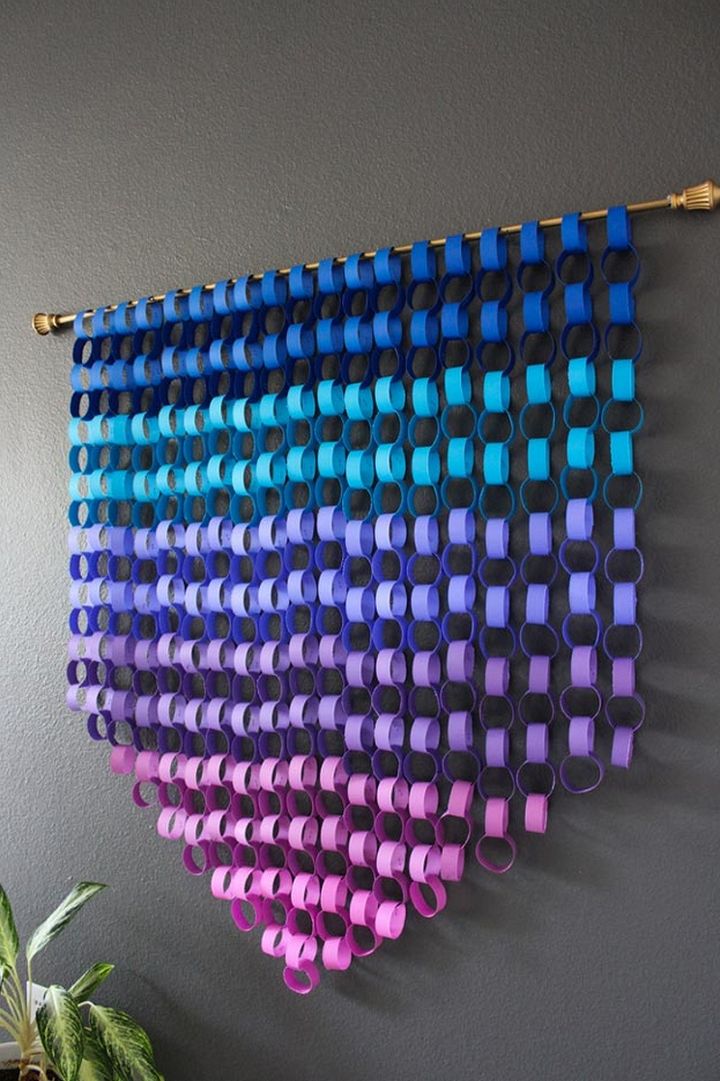 Get ready to make this ombre paper chain wall art. Get into the details of the project and see how you can use your own creative skills to make a masterpiece like this one. This piece of art will surely decorate nay wall in your house and make it look artistic like never before so go ahead. Tutorial
41. DIY Snowman Mason Jars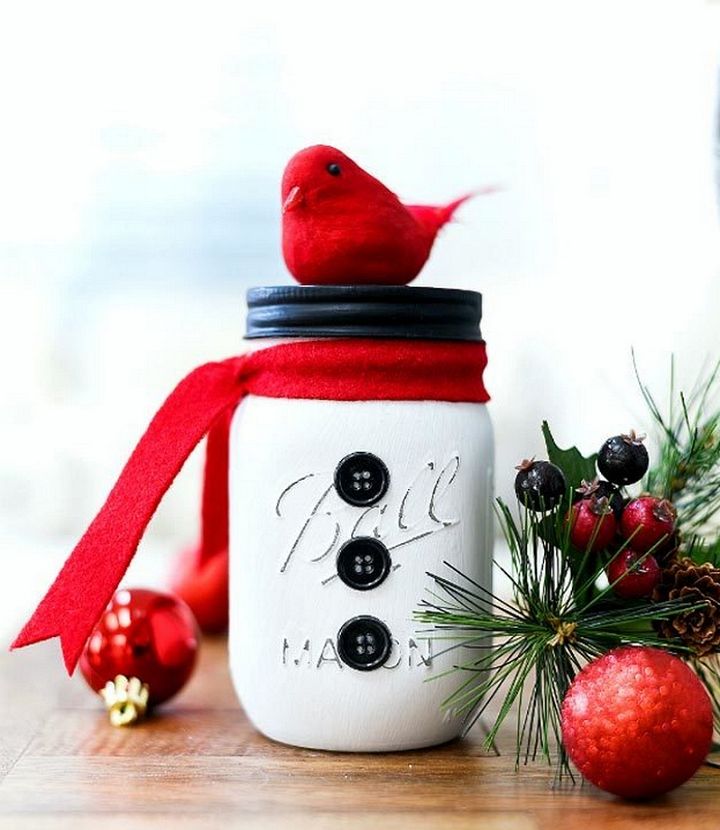 A mason jar can be used in many creative ways if we try. This diy project shows how snowman can be made using a simple mason jar only. For this you need regular mouth pint mason jar, white paint, black paint, grit sandpaper, glue, black buttons and red felt. Tutorial
42. DIY Boho Fringe Chandelier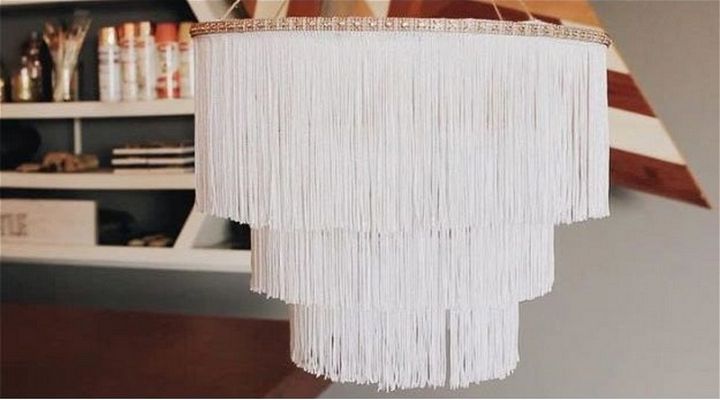 This fringe chandelier is not only easy to make but is also super interesting to work for. This chandelier can surely make your day once its completed as its one of its kind and the best part is that it made in a very less budget. A complete set of instructions is given for you so that you can easily catch up. Tutorial
43. DIY Dinosaur Lamp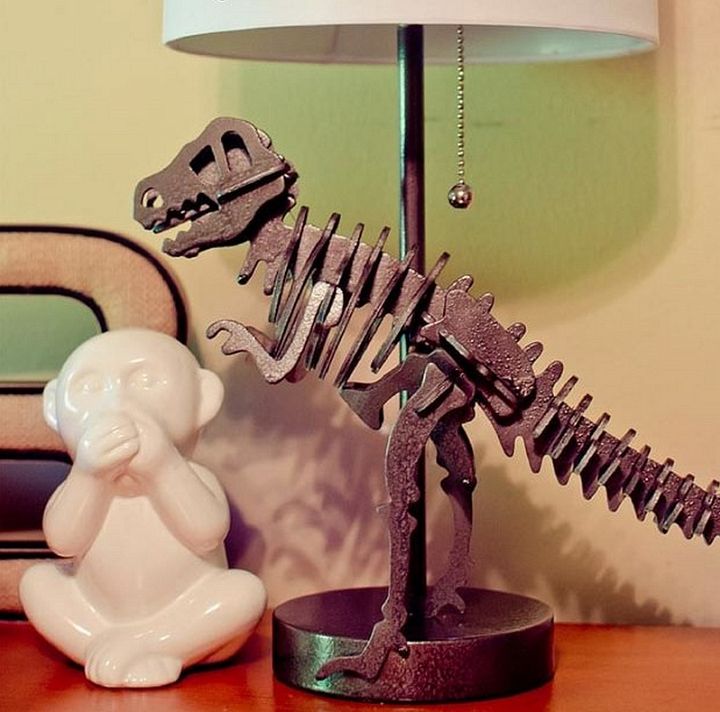 If you are also ready to make a dinosaur lamp using dollar store supplies, this project is perfect for you. A lamp is purchased from target. Besides this you will also need wooden dinosaur puzzle. Also you will need spray paint and glue to complete the mission. grab the supplies that you need and get started. Tutorial
44. DIY Monster Buddies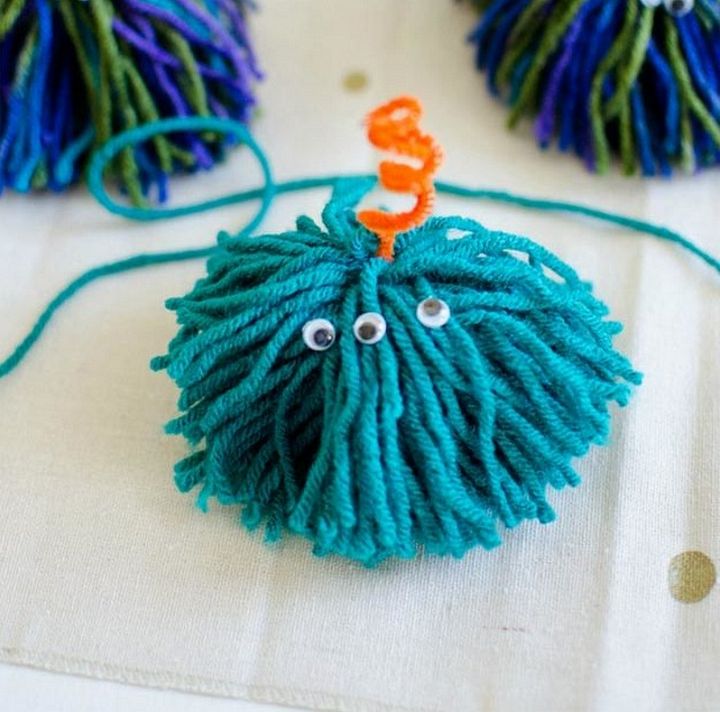 These monster buddies are here to make you smile all through the day. This craft will not take long and will be easily ready. All you need is to follow the instructions given here. the supplies that you need are yarn, small rectangular piece of cardboard, pipe cleaners and sticky back googly eyes. Tutorial
45. DIY Ice Cream Cone Seedling Garden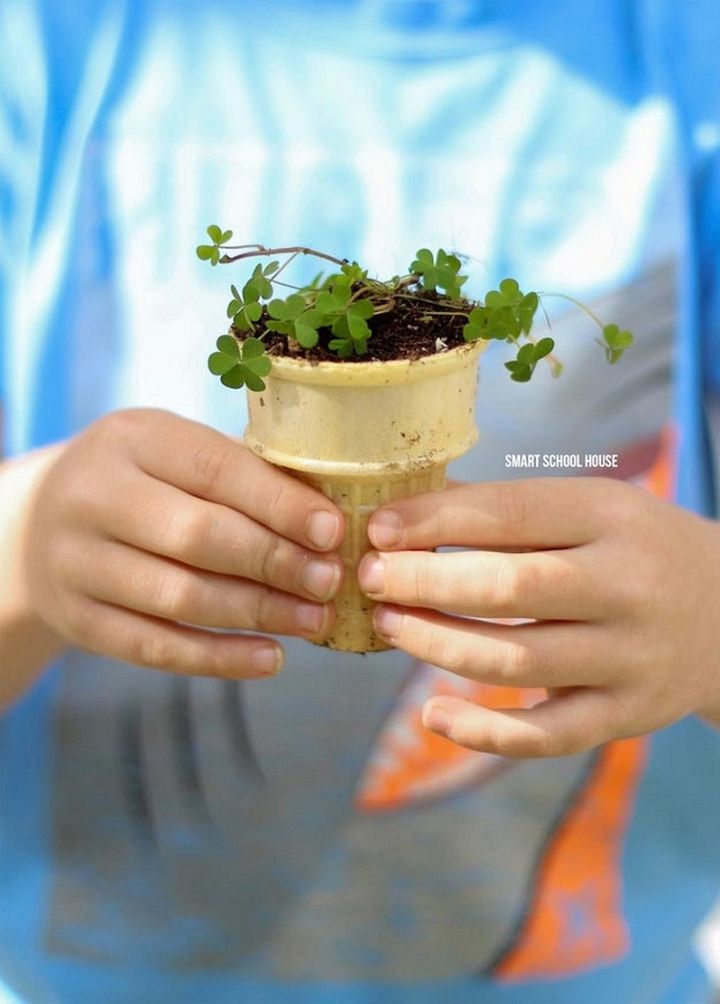 This seedling garden has been created in an ice cream cone and looks awesome. You can take all the help from this project over here. the details here are such that you can easily catch up. The supplies that you need for this project are ice cream cones, soil, seedlings or tiny flowers, shovel, scissors and fertilizers Tutorial
46. DIY Rainbow Popsicle Stick Wreath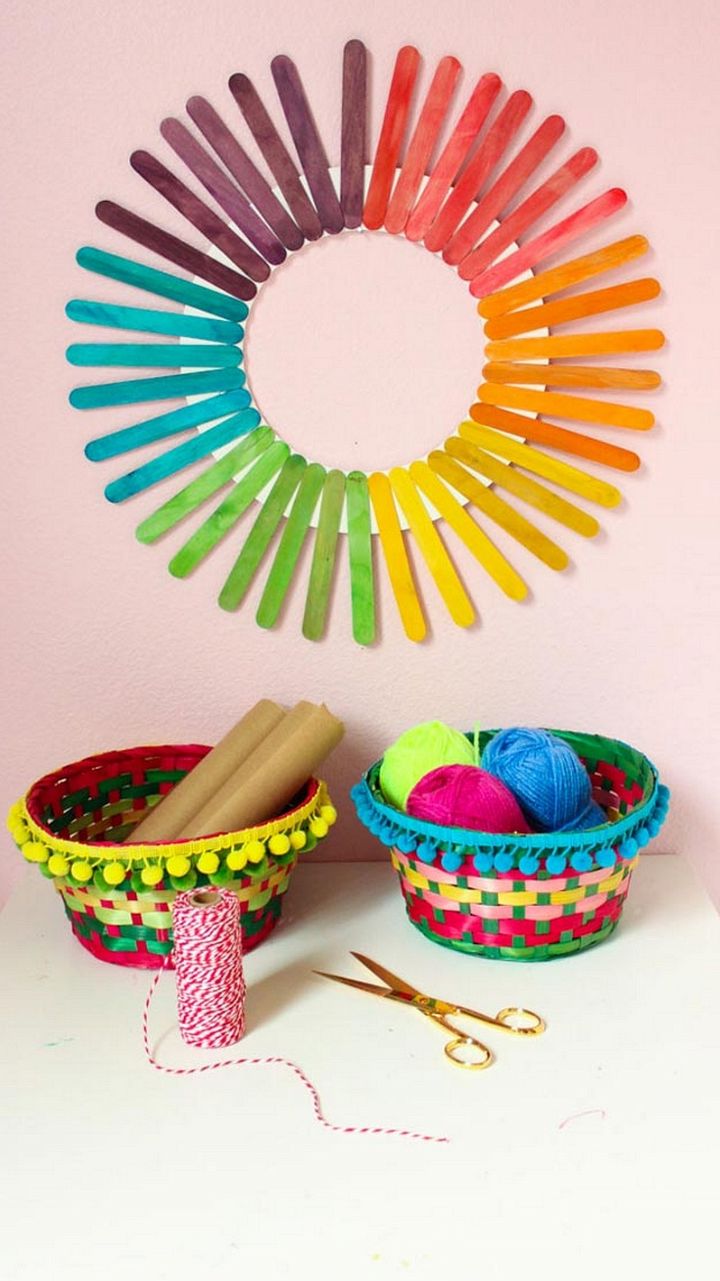 Popsicle sticks are something that are used in many creative projects. This diy project here shows how you can make a beautiful rainbow wreath using popsicle sticks. For this project you need craft sticks, wood craft ring, white craft paint, foam brush and hot glue Tutorial
Easy Watercolor Ideas – Are you looking for inspiration with watercolor? We've got plenty of ideas for watercolor paintings to help you get inspired and unleash your imagination! Here are some easy watercolor painting suggestions for beginners that can cover almost everything. They will aid in the achievement of your first great painting with watercolor. In the event that you discover watercolour inspiration, they'll inspire you to create.
47. Hanging Flower Basket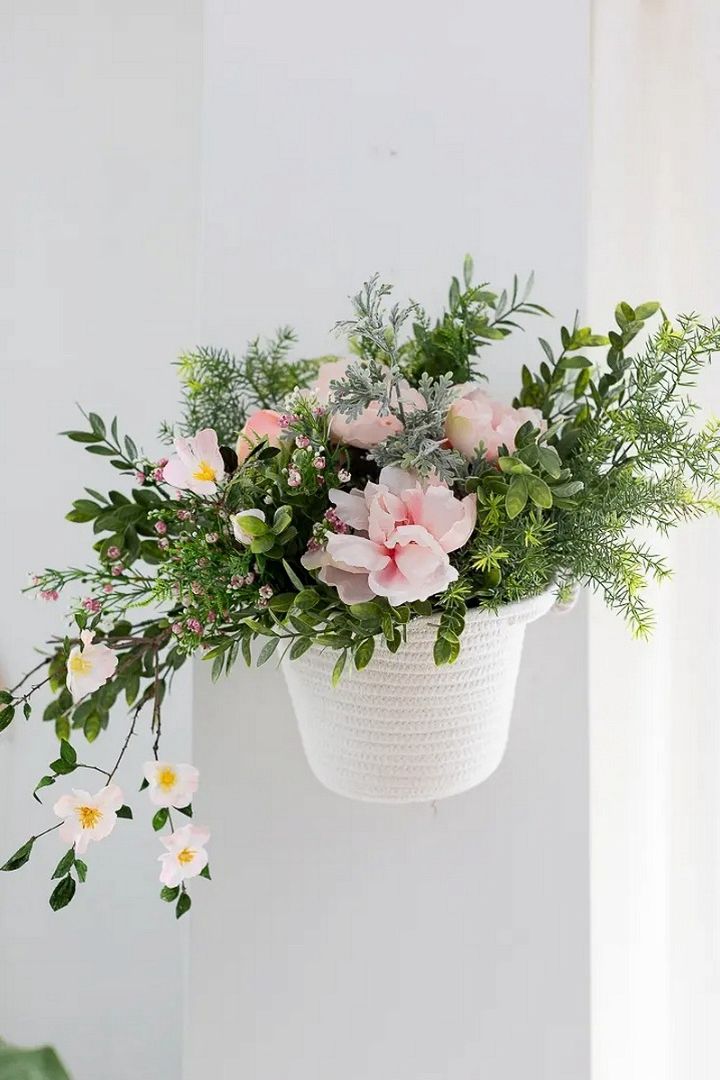 A hanging flower basket was probably never so easy to make before this diy project. this project shows how we can make a nice and good looking basket with hanging flowers and a plant inside. Dollar store items are used in this project. once you are done with making this amazing hanging flower basket you will be proud of yourself. Tutorial
48. DIY Dollar Tree Beach Glass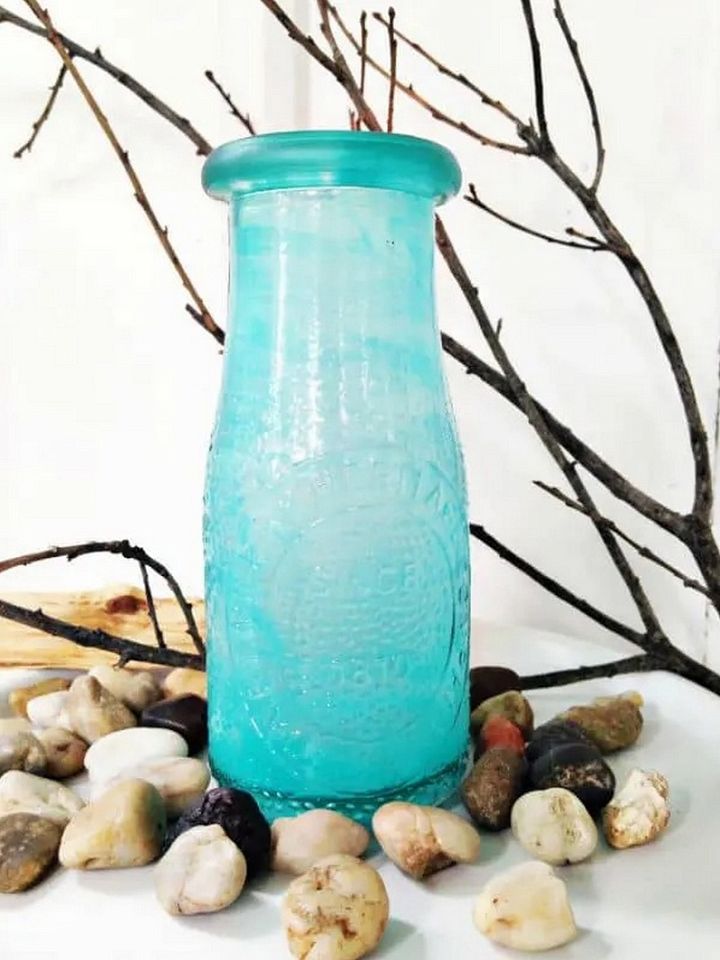 With the help of this diy dollar store craft project over here you will be able to create this attractive beach glass. To make this you need supplies such as glass of your choice such as a milk bottle, white craft glue, blue and green food coloring, small foam brush and a small bowl for mixing. Tutorial
49. DIY Fruity Mason Jar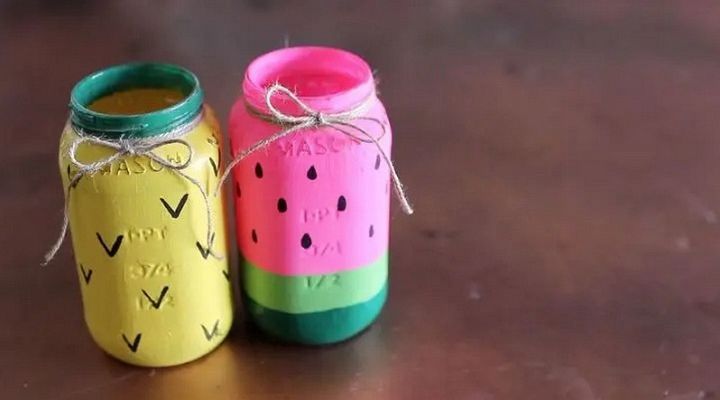 Let's give our mason jars a fruity look that gives the summer vibes at first sight. This project will give you not one but plenty of ideas about how you can change the appearance of a simple mason jar and make it look like just a summer fruit. The mason jars are recycled in this way and hence making the project very inexpensive Tutorial
50. DIY Reverse Canvas Sign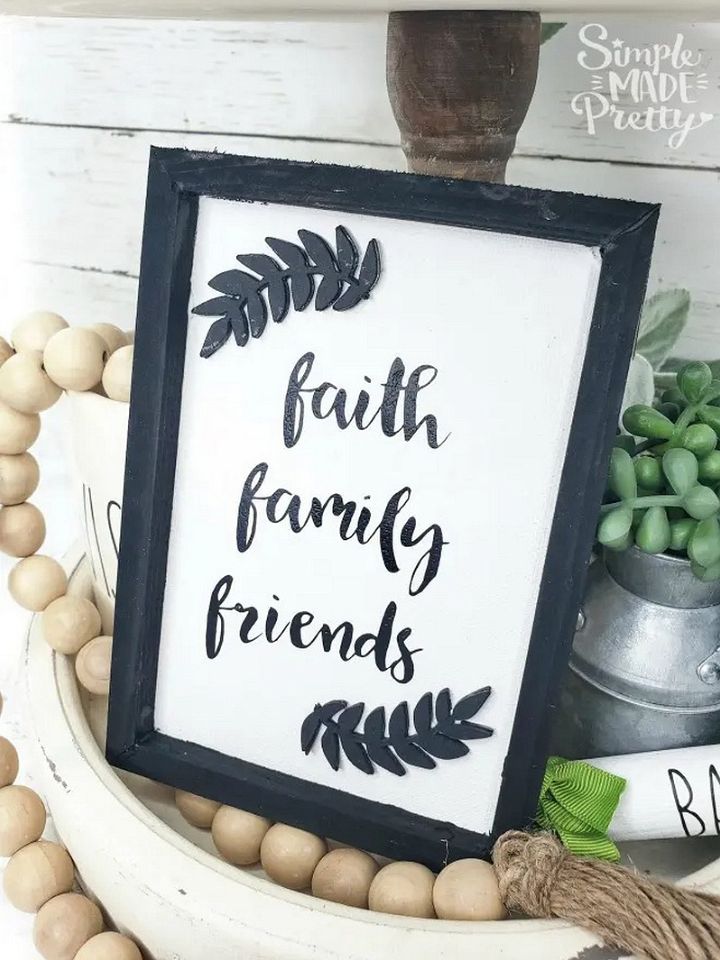 A reverse canvas sign is something that can be easily created in a very limited budget and see how beautiful this looks. You will start off by removing the white stretched canvas from the wooden frame. Secondly you will out up the canvas on the outside instead of inside where its usually is. Don not forget to remove the staples from the frame. Tutorial
51. Perfect DIY Succulents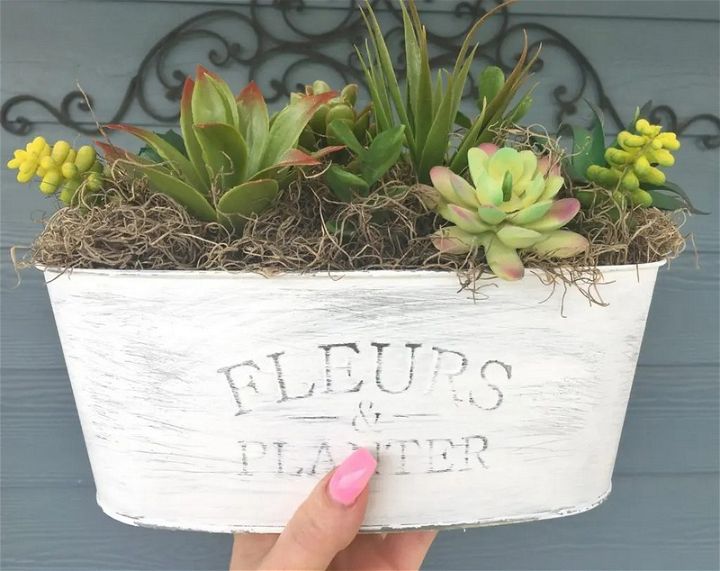 These are some perfect diy succulents that you see here in this project. this is a super simple and easy project that can be done with only dollar store supplies. A flower tin is used here along with sand paper to start off. You will have to add foam in black color inside of the painted tin and place the succulents afterwards. Everything will turn out to be fantastic at the end for sure. Tutorial
52. Fall Jars With Dollar Store Flowers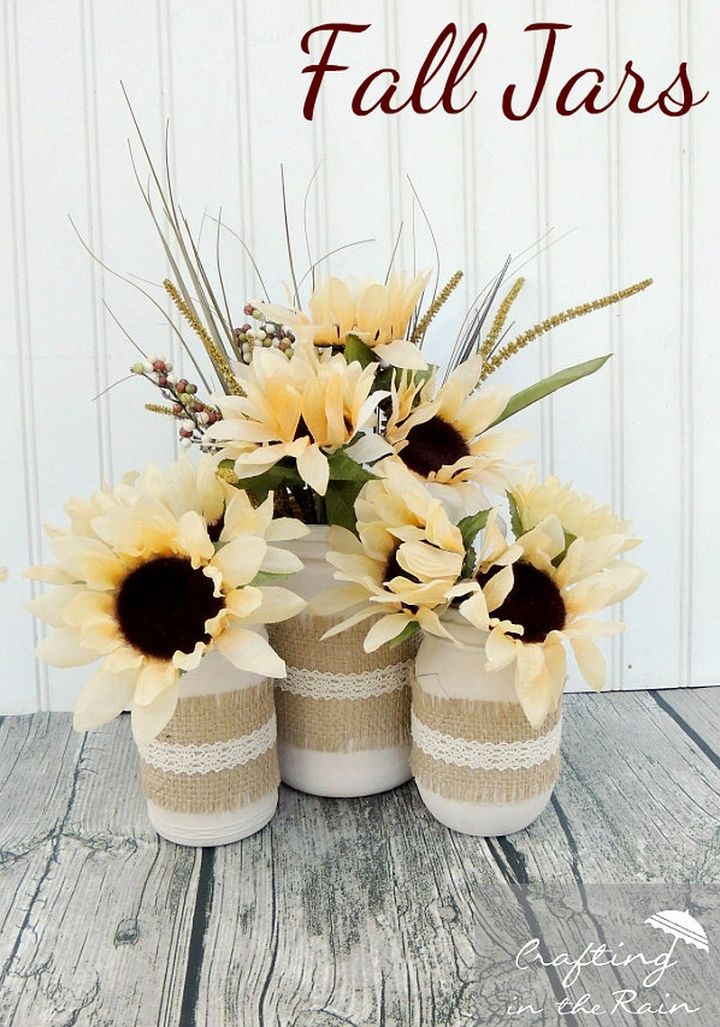 In this diy project will see how some cheap and easy flower vases have been made easily with only dollar store supplies. As we know that the fall season is all about some dull flowers and floral arrangements inside of homes. This diy floral arrangement in a cheap way looks absolutely stunning Tutorial
53. Trendy Decorative Lantern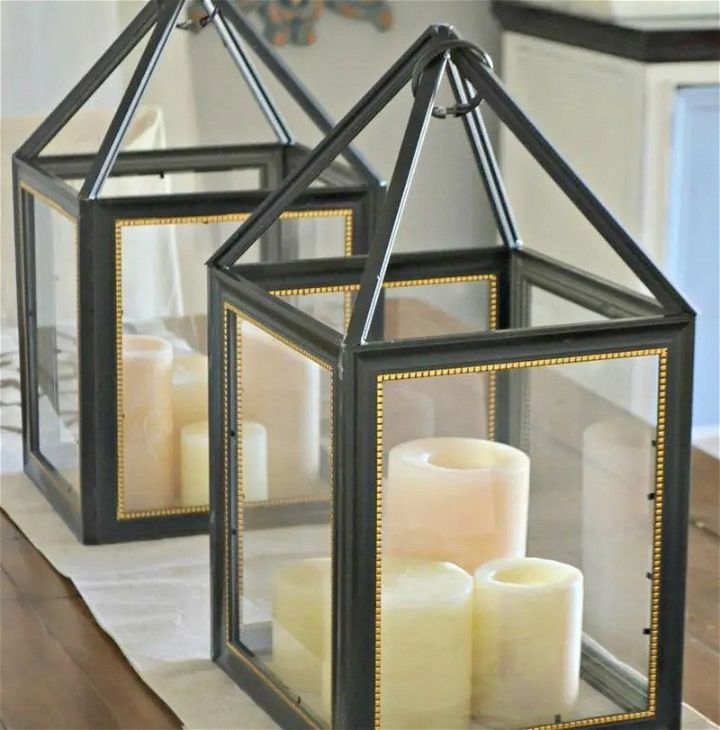 Lantern decoration is so popular these days and people are going crazy after that. However lantern decorative pieces are so expensive in the showrooms that most of us could not afford them. this diy lantern decoration is not only cheap from supplies used form dollar store but also looks fabulous in appearance. The supplies you need here are picture frame, needle nose pliers, hot glue gun and shower curtain. Tutorial
54. Lavender Candle Wreath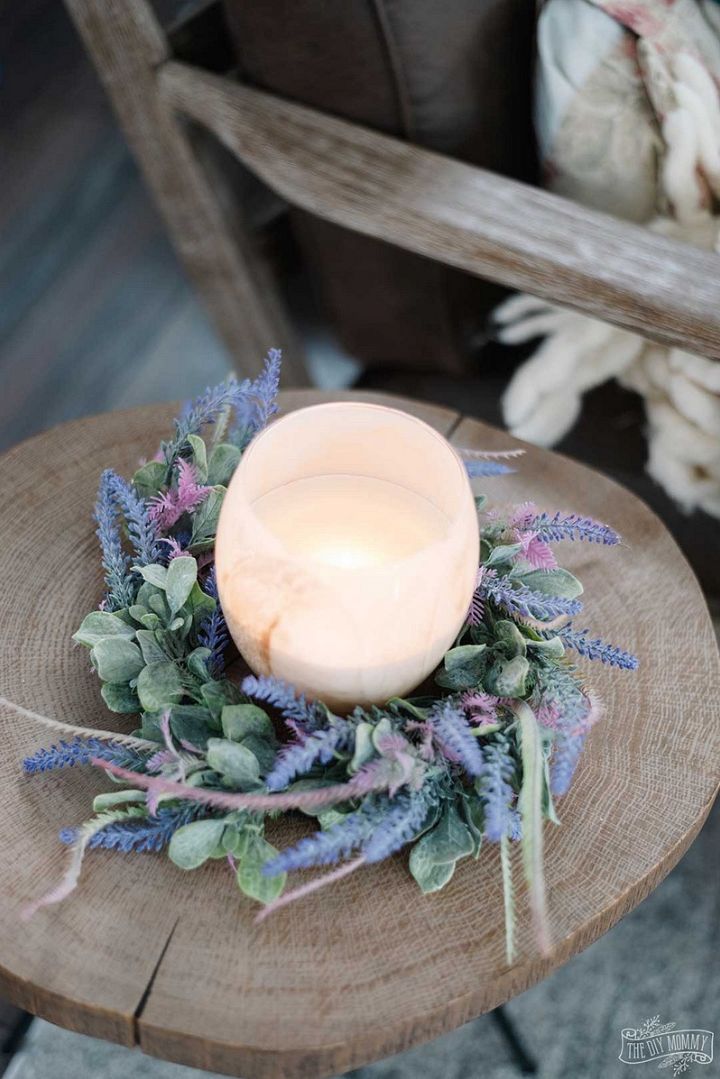 Have a look at this diy lavender candle wreath here that can surely decorate any of the area in your house in a stunning way like never before. the supplies that are listed here in the details of the project are lavender and lambs ear faux floral stems from dollar store, wire wreath, floral wire and wire cutters. Tutorial
55. Easy Black and White Dollar Tree Succulent Vase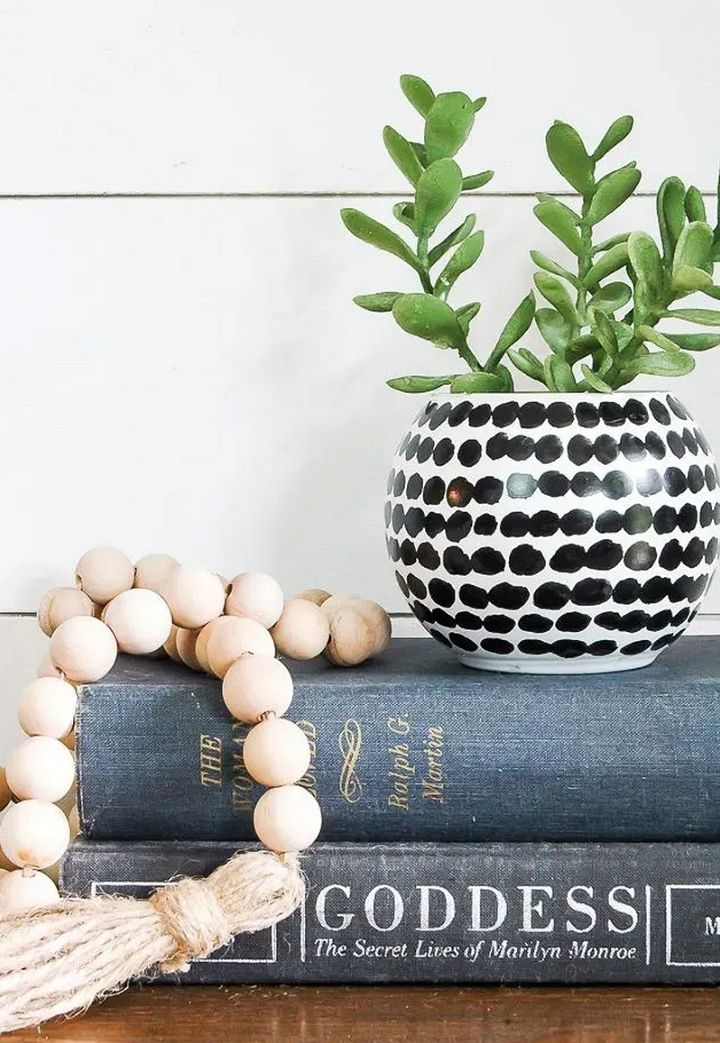 Planters are something that you can create with your utmost creativity and skills. A simple planter has been bought from a dollar store here in white color. Afterwards its painted with black spots all over and see how amazing this decoration piece looks like. You can now use this as a planter for your succulents. Tutorial
56. DIY Dollar Tree Chalkboard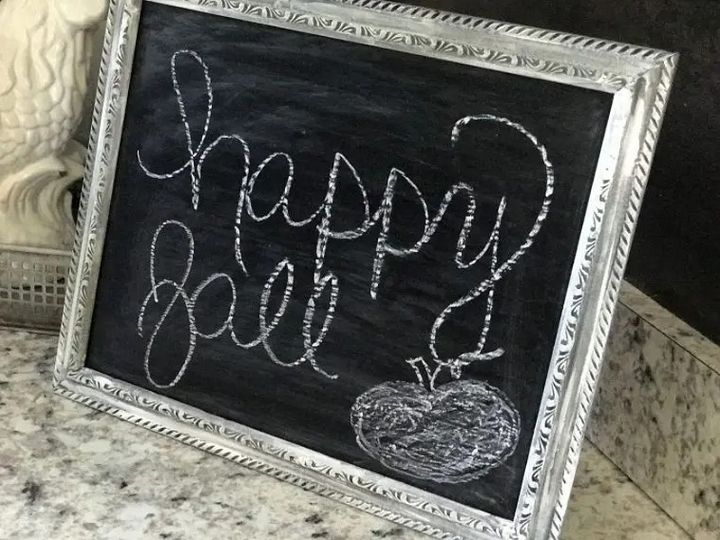 This is a dollar tree chalkboard that you can utilize for home decoration. We often find these items on big stores with very high pricing however at dollar stores you can find the same thing in a much lesser price. You can modify that things that you find in dollar stores and make them more amazing than ever before Tutorial
57. Spring Terrarium with Dollar Tree Frames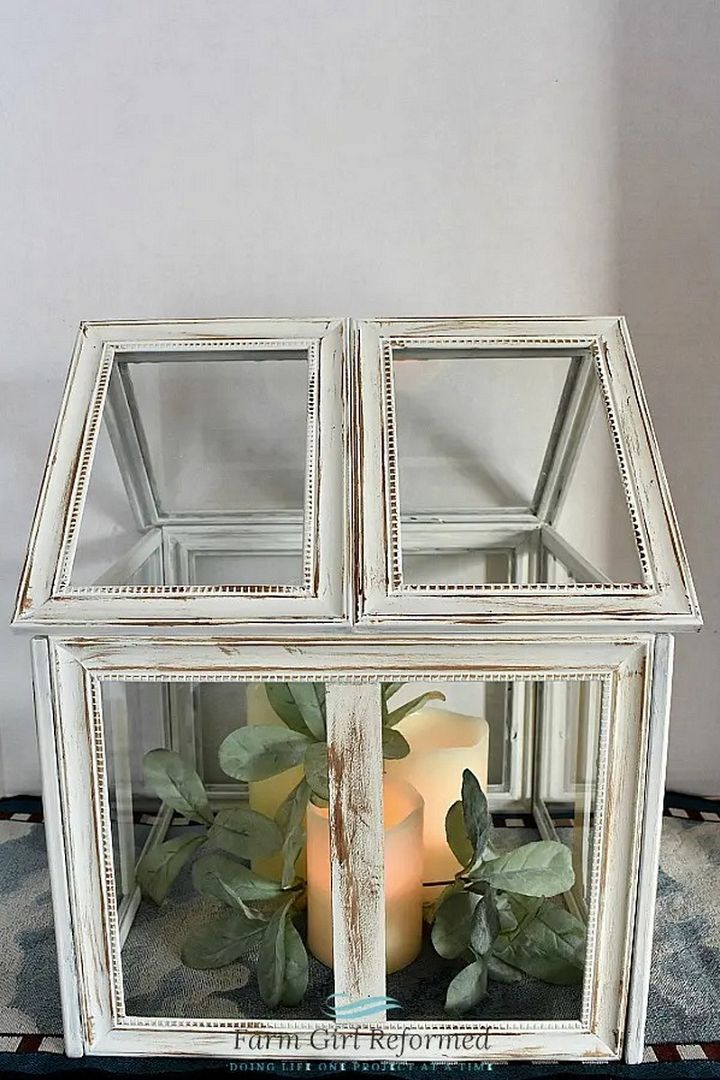 We can find many different types of frames in dollar stores that we can use for various purposes mainly decoration. This diy terrarium is made with the frames found at dollar stores and you can see how its all put together really well. Its now easier to start working over a terrarium project if you can find some cheap frames from dollar stores. Tutorial
58. Mini Easter Egg Topiary Dollar Store Craft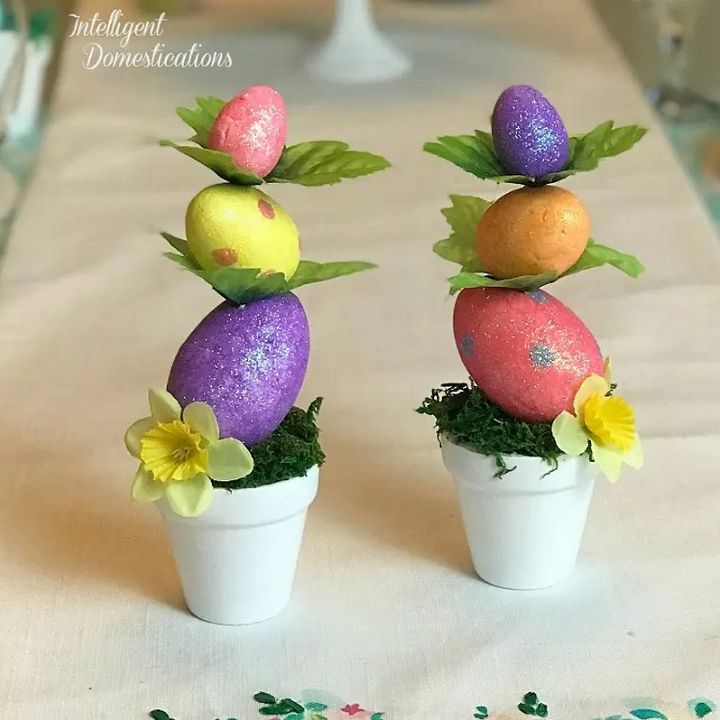 This dollar store craft is so attractive that you will definitely want to make it for your house décor. Easter eggs topiary here in this project looks absolutely great as you can see so get started with this amazing mission of creativity and art work. Tutorial
DIY Phone Stand Ideas – We've compiled an assortment of 25 DIY phone stand designs that you can make at your home using a few items and tools.
59. Farmhouse Storage Drawers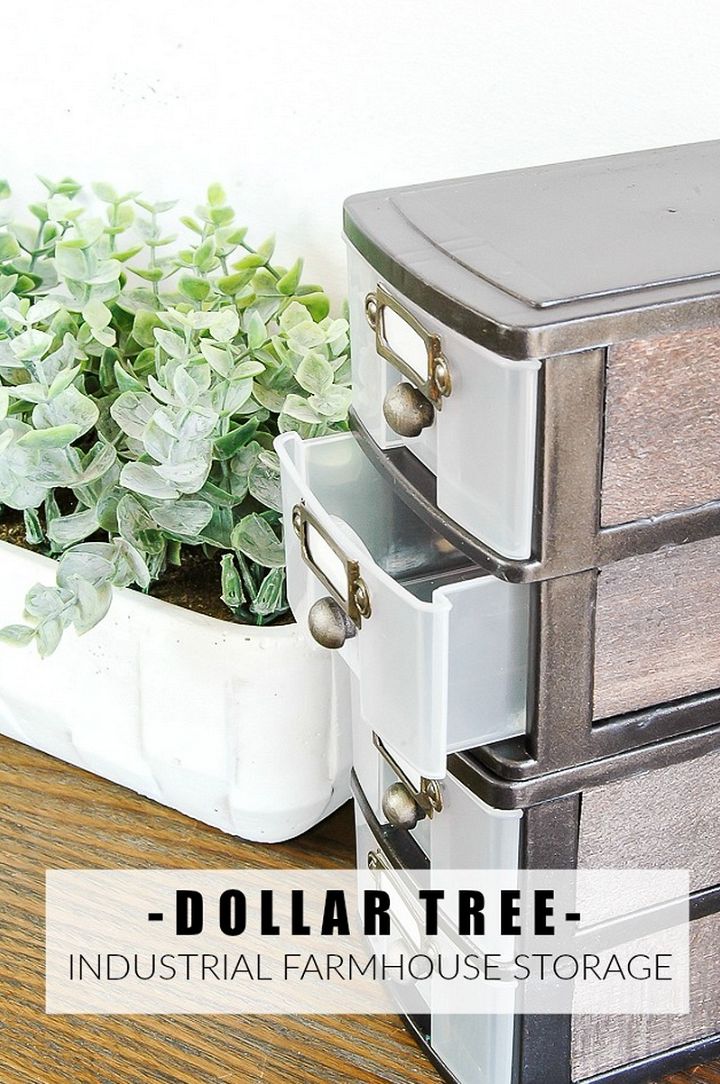 Try to make these farmhouse drawers with the help of this diy project here. these drawers are simple and adorable and also very easy to make all by yourself. You can now organize things in a better way now with these handy drawers that you can make with only dollar store supplies. Tutorial
60. DIY Dollar Store Apothecary Jars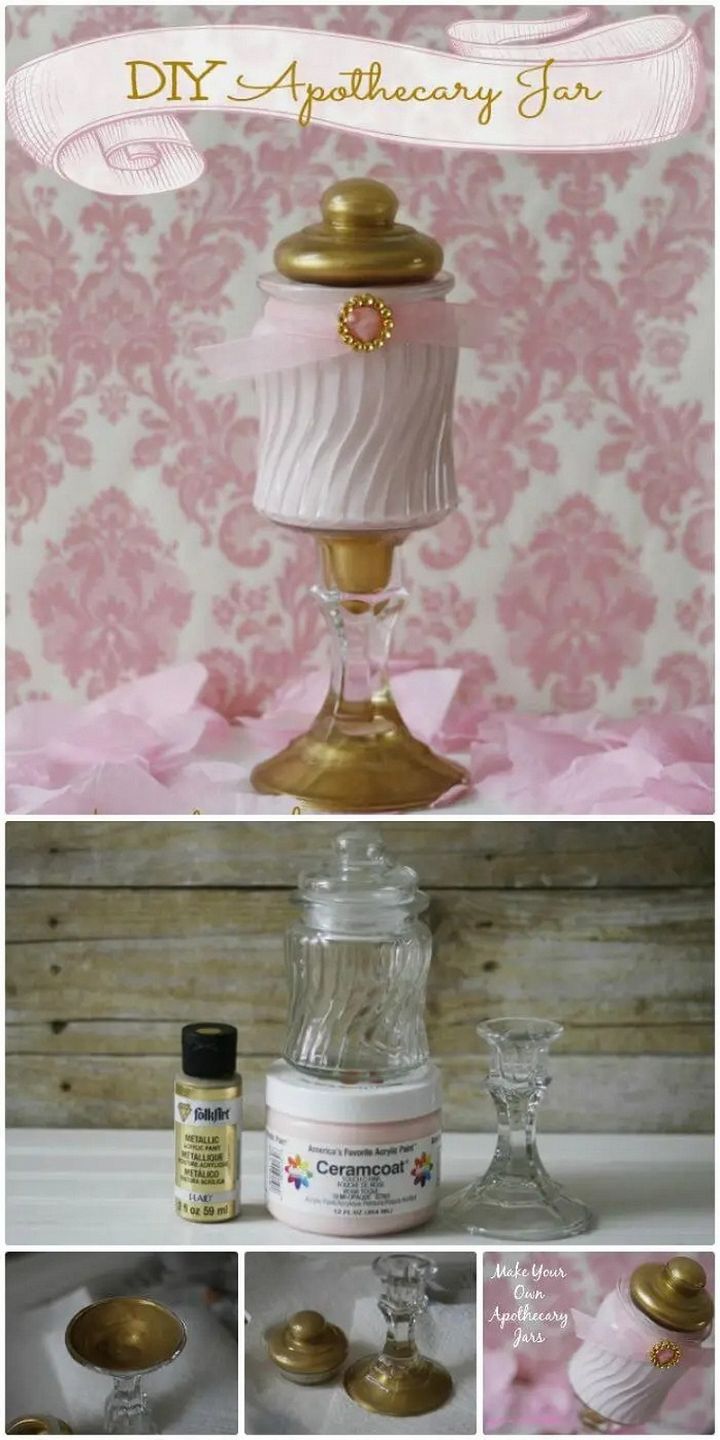 Have a look at these beautiful apothecary jars here that everyone can easily make. For this project you need paint, ribbons, embellishments and e 6000. With a little bit of effort you will be able to achieve some of the amazing results and you will end up being proud of yourself with your own creativity. Tutorial
Conclusion:
We all come across many items at different stores and we think we will buy it some other time so to avoid spending extra money even if we like them a lot. These diy projects here are so cool that they give you infinite ideas of making that similar stuff by yourself and within your limited budget.