Envelopes have been useful since ages. There are 15 DIY Envelope Ideas From Paper uses of envelopes. With these diy projects you can make your own diy envelopes easily with easily available crafts and supplies. The materials that you might need when it comes to making envelopes, are all available at any stationary shop or craft shop. You can even buy some of the supplies form dollar stores that you need for these diy envelope projects.
Almost all of the projects you see here are Budget friendly and more importantly interesting and useful. You can also engage your kids while doing these diy envelope projects so that they can also learn to make easy envelopes and can make use of them for different purposes. All the projects that you see here are different form each other and unique in their own ways. You can also use washi tapes for making boundaries of the envelopes. Washi tapes comes in different designs and patterns therefore you can make different sorts of envelopes with them.
1. DIY Paper Envelope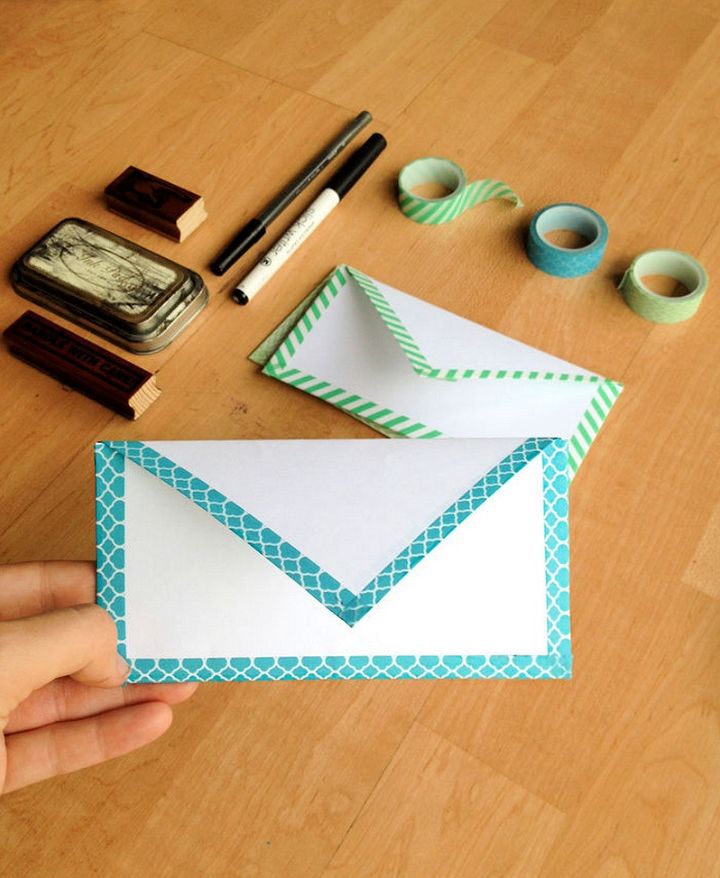 Envelopes are used for many purposes as we all know. In this diy project you will get to know how you can easily make your own envelope simply with paper and just a few more supplies. You will obviously need scissors for making these envelopes. As you can see a nice boundary is given to give some character to the envelope. This boundary is made with washi tapes and you can use different prints of these tapes. Tutorial
2. DIY Envelope Liners for Your Wedding Invitations!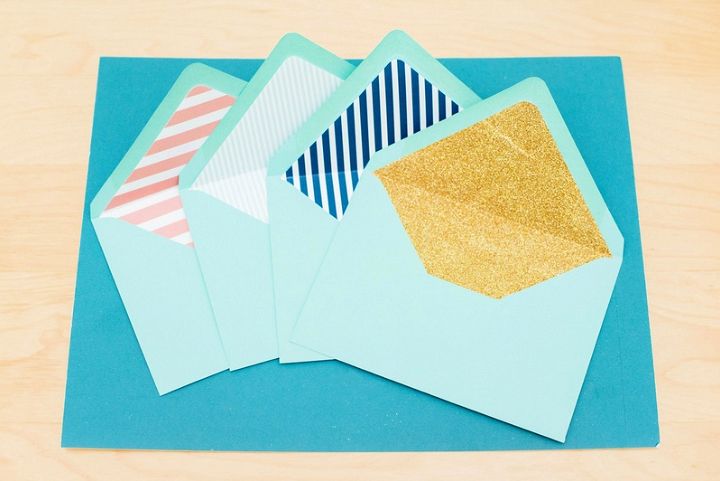 You can learn from this project how to make custom lining for your wedding invitations. The look of envelope liner is like and loved by any of us. You can watch the tutorial carefully and see how the results can be achieved. The supplies that you need for this project are one piece of heavy weight cardstock, paper for lining, knife ,ruler, envelopes, glue sticks and a cutting mat. Tutorial
3. Easy DIY Envelopes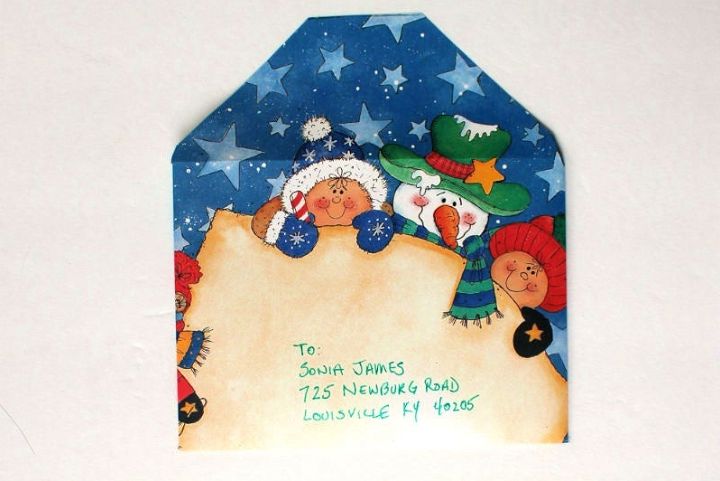 With this project you can learn how to make envelopes form scrap book paper, magazine pages, or other printed funny pages. Besides these pages you scissor, glue gun or glue stick, blank envelope, pencil and ruler. Make your version of this diy project and see what happens. Tutorial
4. DIY Envelope Glue For Handmade Envelopes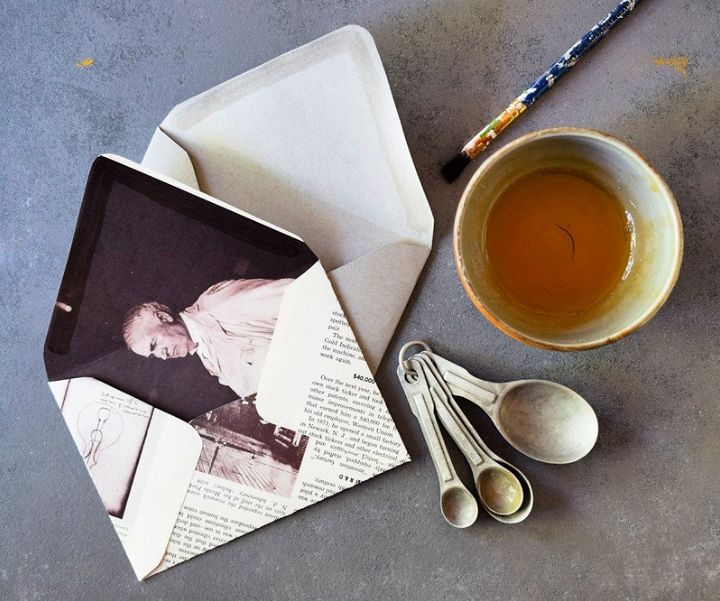 Have you ever thought of making your own diy glue for handmade envelopes? Make your own glue now with this amazing diy project. The ingredients that you are going to need for making this glue are already in your kitchen. The recipe includes vinegar, gelatin, vanilla extract and white sugar. Tutorial
5. DIY Envelope Liners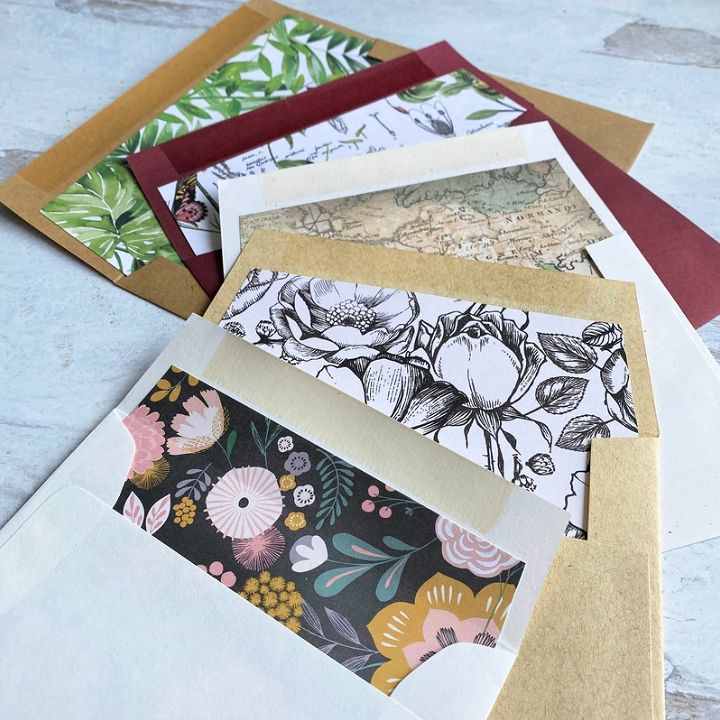 Have a look at this diy project here and see how you can also make an easy diy envelope like this. These envelope lining are so cool that you really want to try. For this project you need some supplies such as sturdy white cardstock, envelopes, patterned paper of your choice, ruler, scissors and pencil and adhesive runner. The project requires tracing, cutting pasting and much more. Tutorial
6. Translucent Envelopes 3 Ways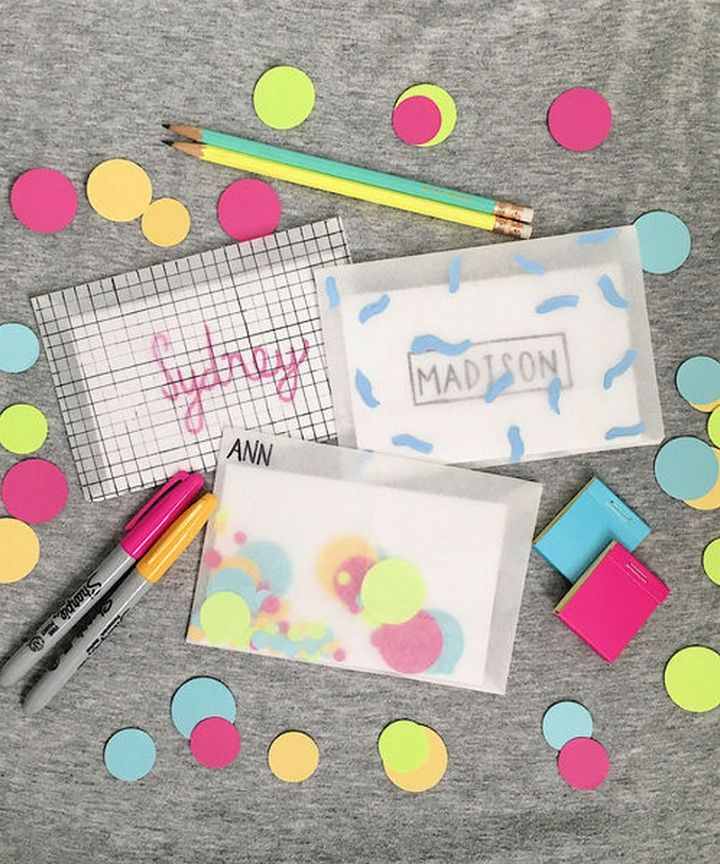 Have you ever tried making translucent envelopes? This project teaches and guides you through the making of translucent envelopes in three different ways. You will first have to learn the basic of making an envelope. Use markers, colors and paints to make patterns on the back of the envelope. Tutorial
7. How To Make A Book Out Of Envelopes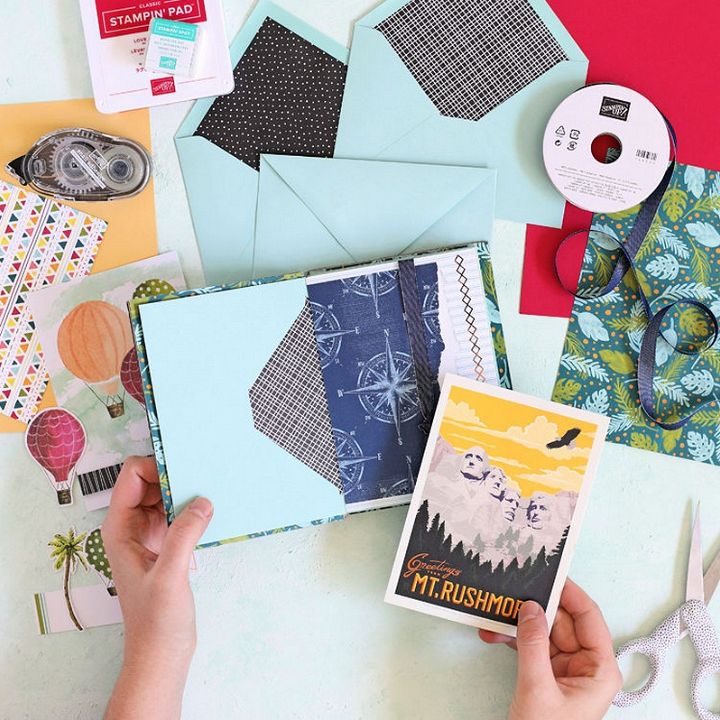 This project tells us how we can make an envelope book easily with easy crafts and supplies. For this you need to have looking up card kit, assorted cardstock and patterned paper, chipboard, adhesive, scissors or paper trimmer. A complete video tutorial is there for you to understand the process better. Tutorial
8. How To Make an Envelope Liner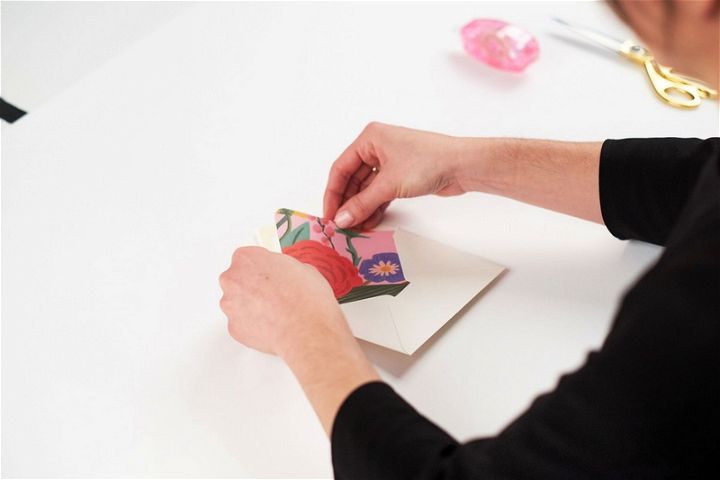 For this project you need to have envelope liner template kit, envelopes, paper, pencil, scissors and tape runner. Choosing the size then tracing the templates are the first two steps, cutting adding adhesive and then sealing the envelope are the last three steps. Follow the complete tutorial along with the detailed instructions. Tutorial
9. How to Make an Envelope From Newspaper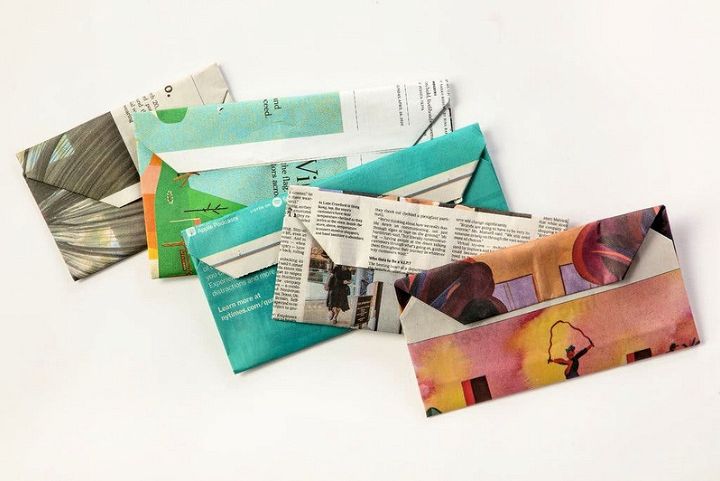 This is by far the most like and followed diy envelope making project. In this project the envelopes are made with old newspapers, and some basic tools. The final product of this project is so genuine, and pure that you really want to try it soon. Tutorial
10. How to Make an Envelope From Paper or Magazine Pages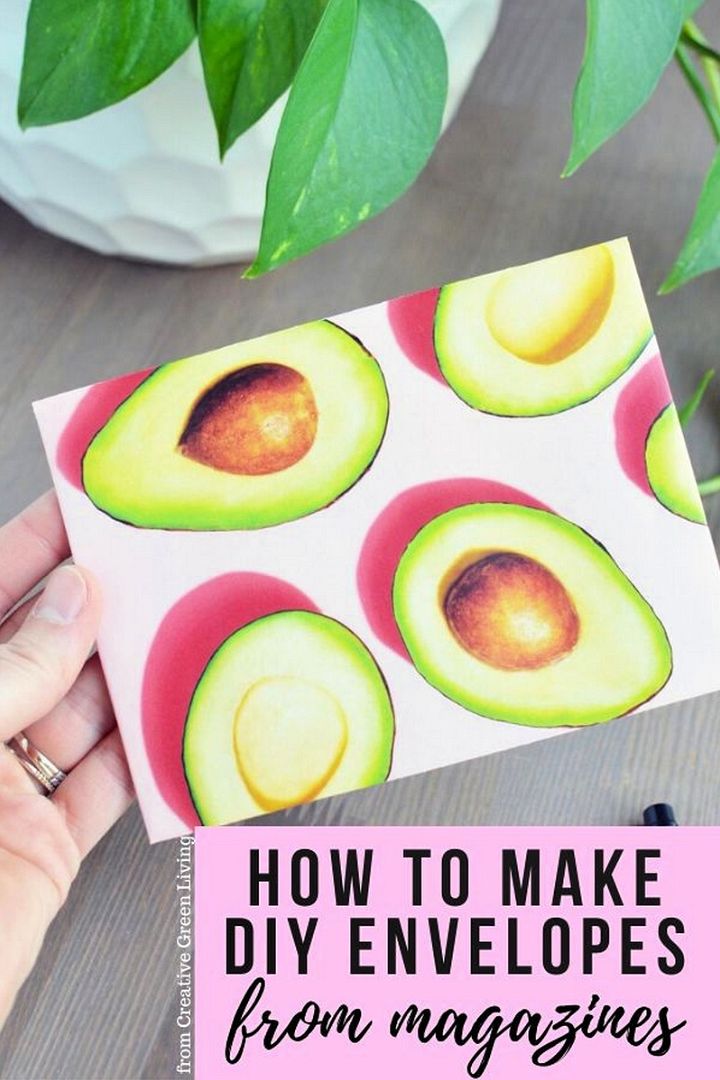 Magazine pages are lively, colorful and full of colors so making envelopes form magazine pages can be perfect idea. With a little bit of effort you will be able to make some very fine and perfect diy envelopes. Follow the complete process and see how you can make your own version of diy magazine page envelopes. Tutorial
11. How To Make Envelopes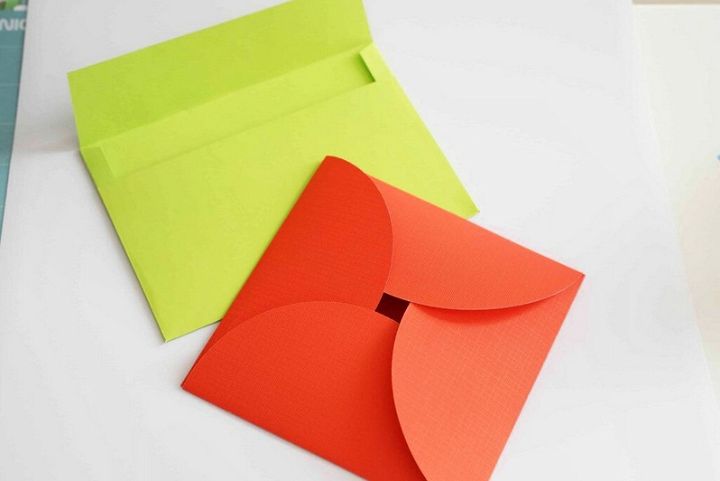 This project will guide us through the process of making different styles of envelopes. You can select some colored plain papers and make different envelopes. You can look into the details of the project to see how the cutting and pasting happens and how you can create your own versions of envelopes that are cool and useful at the same time. Tutorial
12. DIY Envelopes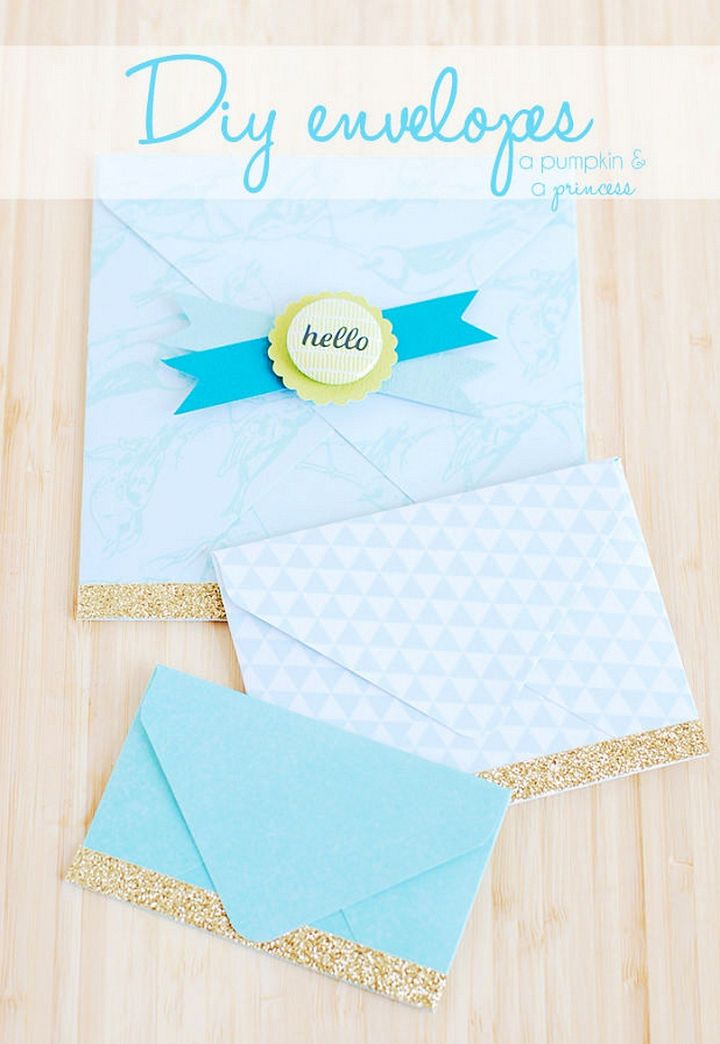 Once you are done making your envelopes, you can accessorize it with many objects like bows, glitter lining, borders of glitters and much more. Get complete details in the tutorial and also try to understand the detailed description of the project here. Tutorial
13. How to Hand-Letter An Envelope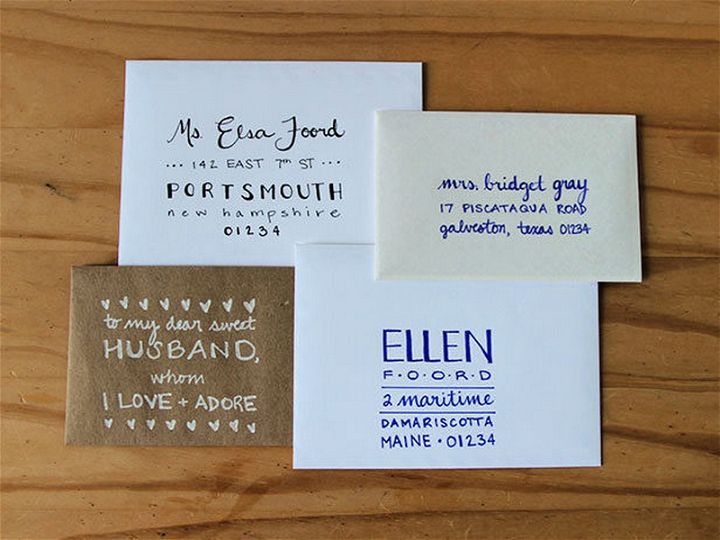 Its not very hard to make envelopes but for a certain type of envelope you must look into the details of that project and get the required material for that diy envelope project. You can add some sweet text over the top of your envelope like you can see in this project. Tutorial
14. DIY Folded Envelopes
These are some folded envelopes that you see here. In this diy project you can see some very cool folded envelopes that you can also make all by yourself for different reasons. You can use any kind of paper for such envelopes. Try to make your own versions of folded envelopes and use that for different purposes depending on your own requirements and choices. Tutorial
15. How to Make Handmade Envelopes From Cardstock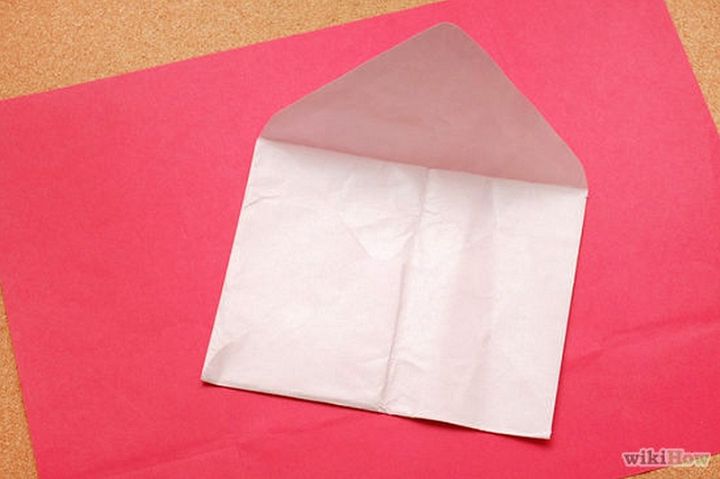 For making this cardstock envelope, you first need to determine the size you want, secondly you have to make a template, trace your template, place the template on the inside of the paper, cut your envelope and repeat the same with every fold of the envelopes. At the end comes the glue part and you are all set. Tutorial
16. How To Make DIY Envelopes Tutorial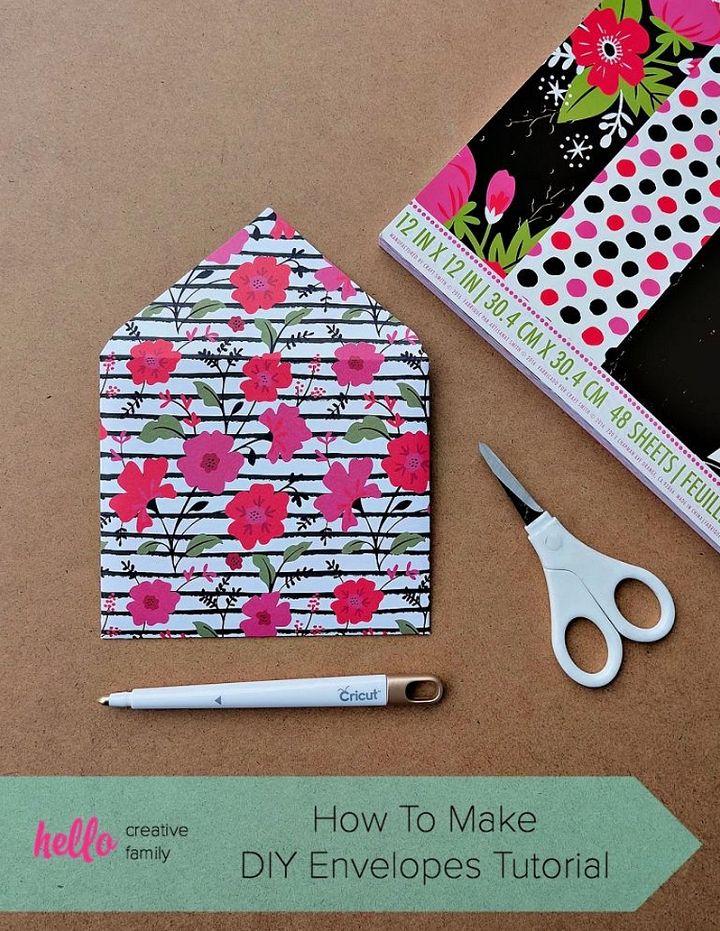 With this amazing tutorial, you will be able to make some very nice envelopes with the basic stationary. In this project you can see some very nice, printed and colorful envelopes here made easily with just a few easy steps. For this project you need cardstock, bone folder, scissors, glue, pencil, ruler, utility knife, self-healing mat, and envelope template and paper towel. Tutorial
17. How to Make Envelopes From Wrapping Paper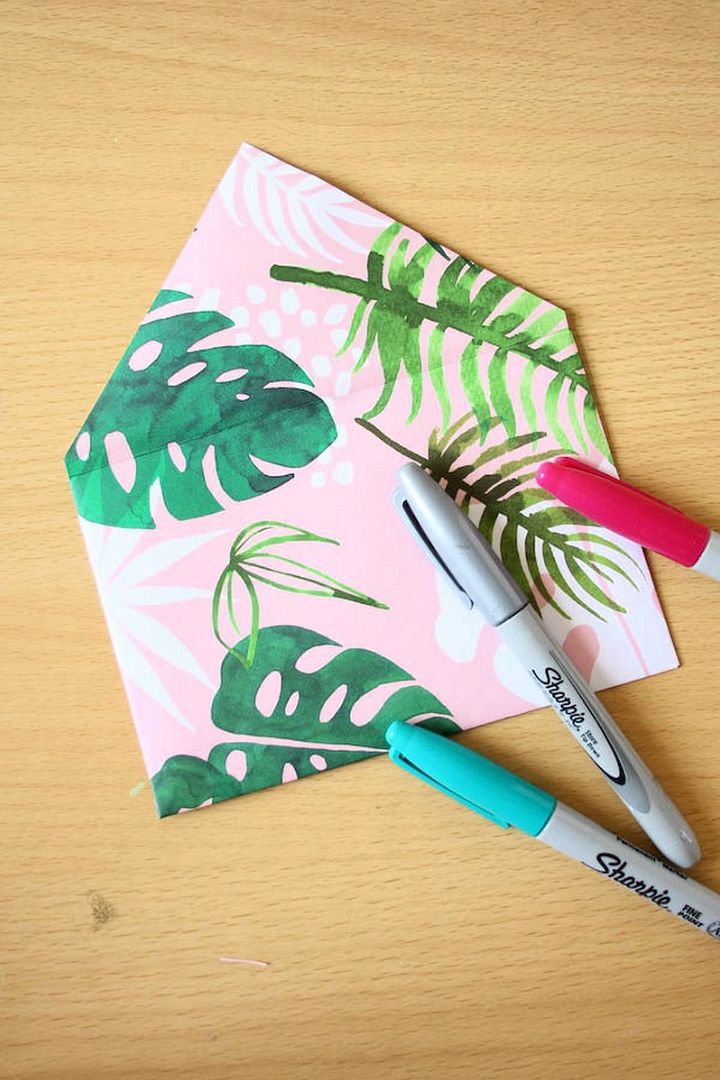 This envelope making project is definitely the most economical and satisfying. This envelope is made with the wrapping papers lying maybe uselessly at your stationary drawers. Take any of the wrapping paper that has been left at a birthday event and make your beautiful envelopes. Tutorial
18. Easy Square Origami Envelope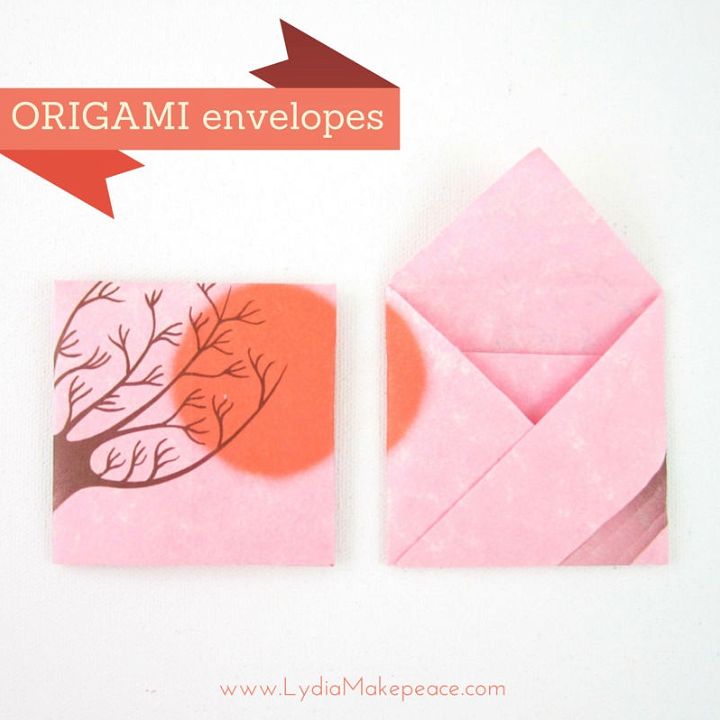 These are easy square origami envelopes that you see in this project here. you have to start with any square piece of paper, placing the patterned side down and folding it will be the next step, then comes folding of the top corner ,then right and then left. Finally last few folding steps will give you a complete diy square envelope. All this will take few minutes and you are all done. Tutorial
19. How To Make An Envelope With Printable Template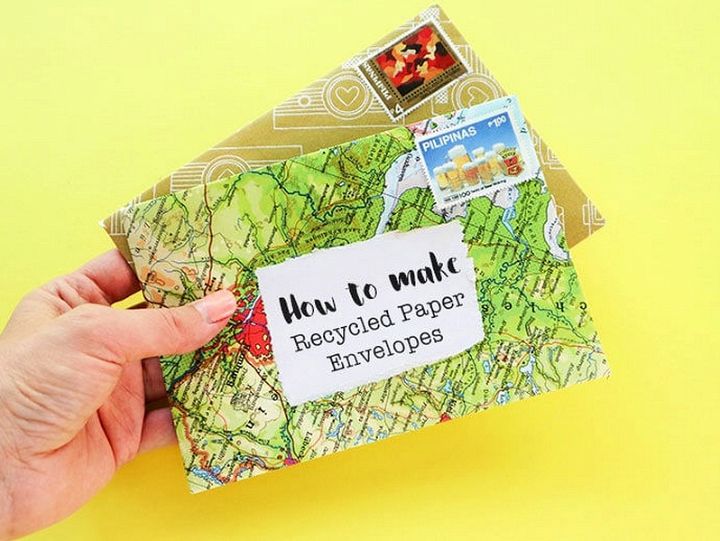 This diy project will tell in detail along with a tutorial about making envelopes with printable templates. For this project you need to have envelope template, thin cardboard, glue stick, pencil, scissors and scrap paper. Envelopes as we know, are useful for many reasons and can be used in many ways. Either you want to send letters or documents using regular postal mail ,you need envelopes. Tutorial
20. DIY Leather Envelope Clutch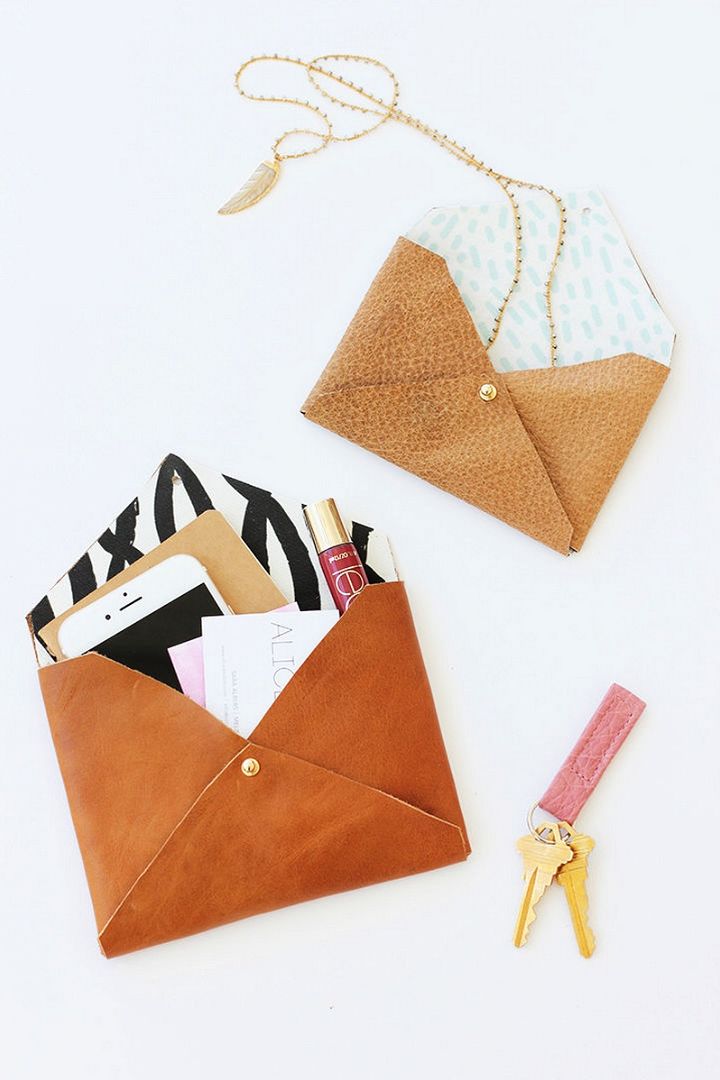 21. How To Make An Envelope – With Templates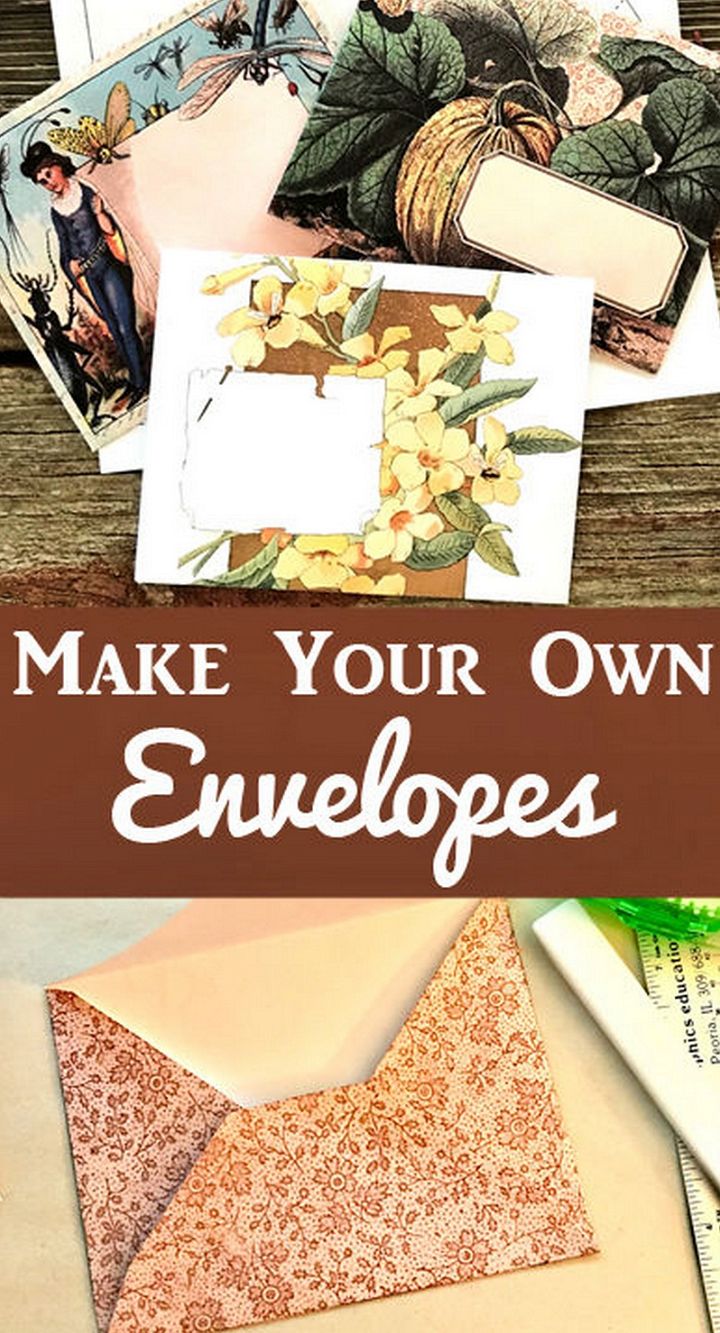 If you have learnt to make envelopes, you can easily make these leather envelopes clutches too. Using the envelope method you can different size of envelope clutches like you see here. The large size that you see here can fit an iPhone 6 whereas the smaller one can be ideal as a business card holder or jewelry case. Applique paper is also used in this diy envelope project Tutorial
22. How To Make an Envelope From A4 Size Paper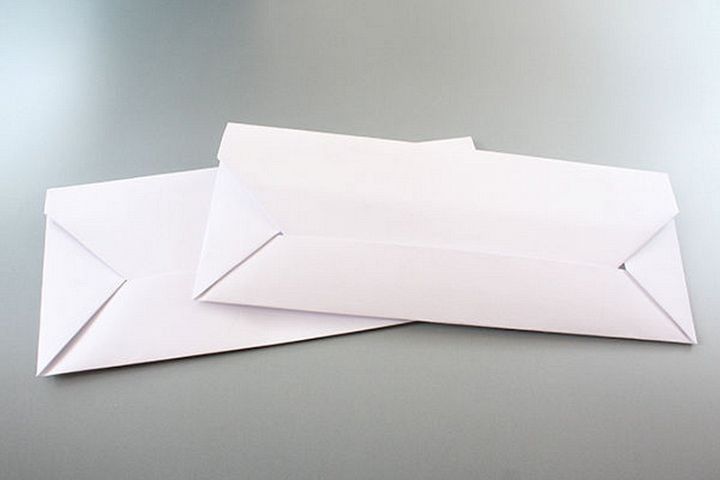 This project is perfect for a time when you literally have nothing but a4 size papers and still you want to make envelope for some reason. Simple a4 size white colored papers can also make envelopes that can be used for several reasons. Go through the tutorial and see how everything is done in the tutorial. Tutorial
23. Darling DIY Paper Envelopes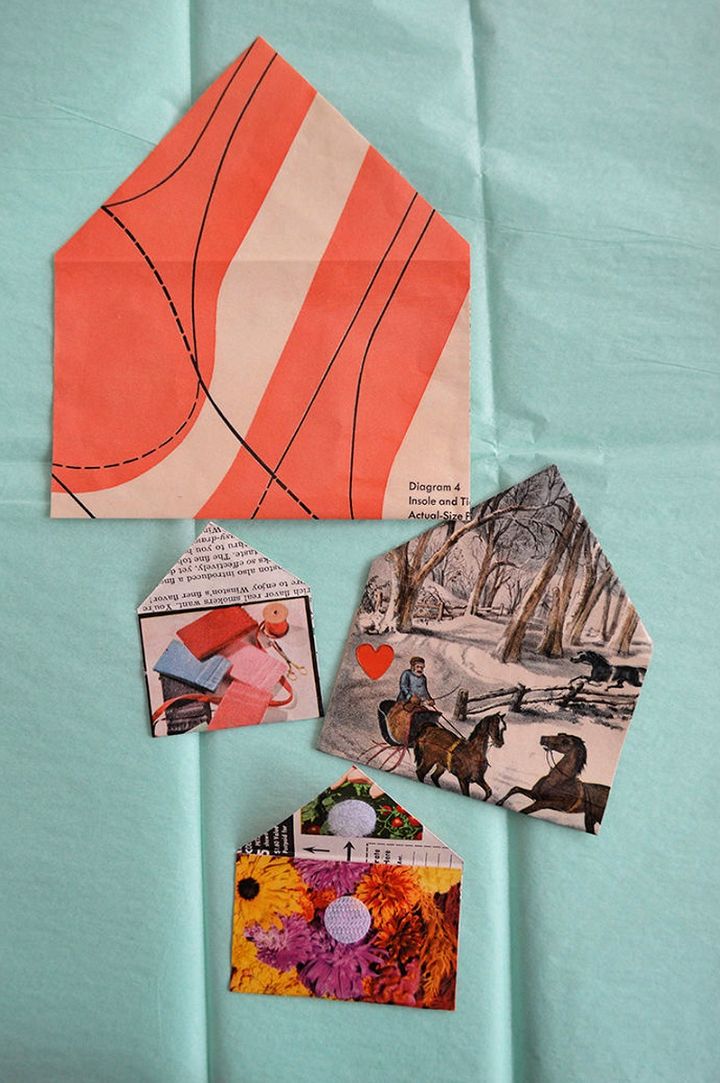 There are several papers that you can use for making envelopes such as old maps, used wrapping paper, pages from old book, kids artwork, paper bags, magazine pages, old calendars, sheet music, coloring book pages, newspaper, scrap book paper and posters. This diy envelopes is made by using patterned scrapbooking paper, old magazines, painted newspaper, patterned paper bags, paper place mats and garden catalogs. Tutorial
24. How To Make A Paper Envelope Like A Gifting Guru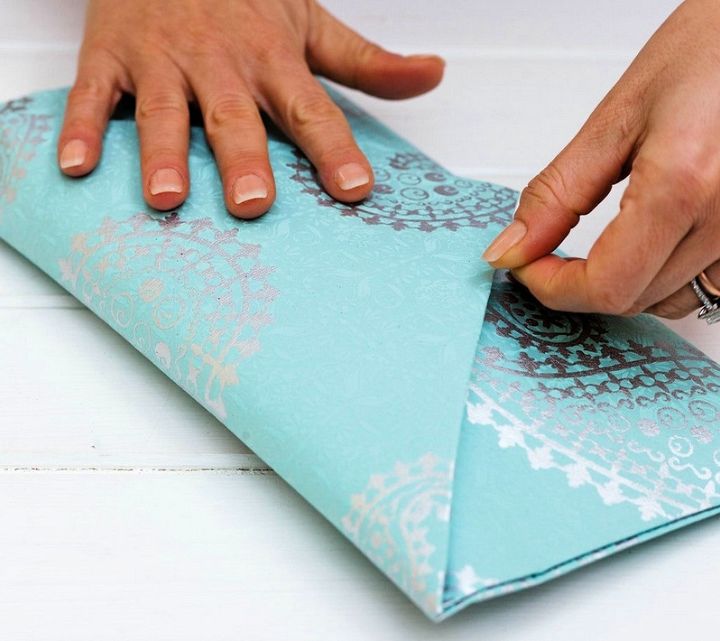 Envelopes are very important when it comes to giving gifts. You can show your creativity in making attractive and appealing envelopes to impress anyone you like to appreciate with your gift. If you are about to give someone a flat gift that can easily fit onto an envelope, this is a perfect project for you. Such gifts might include gift vouchers, money, jewelry or any other small items. This is an ideal way to make your small gifts presentable. Tutorial
25. DIY Envelopes With Scrapbook Paper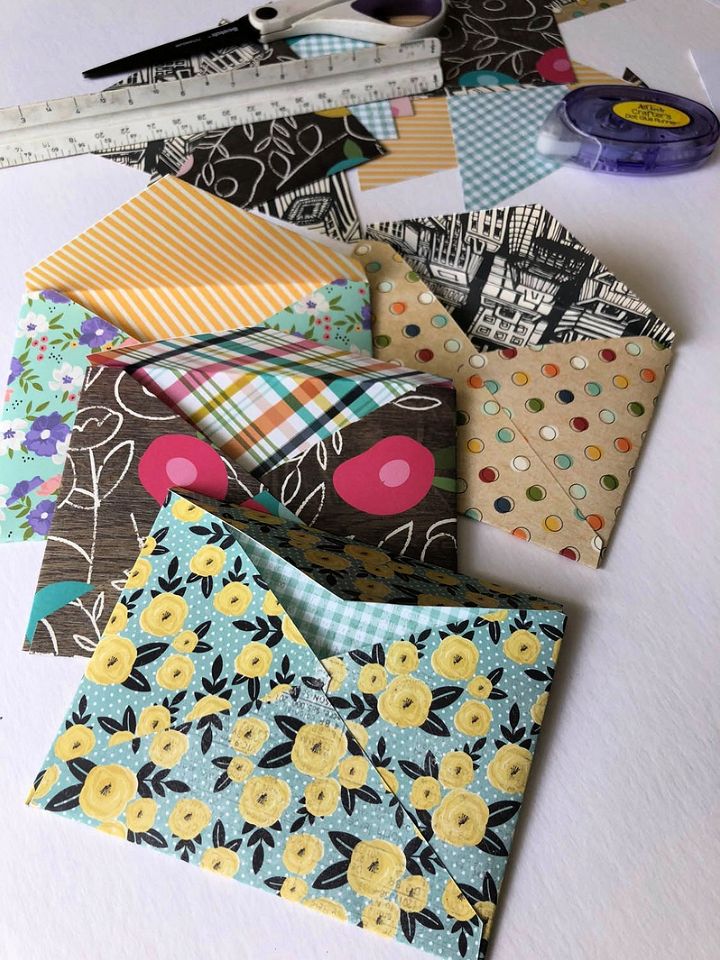 Diy project have the especially of using recycling materials hence saving both money and environment. This diy envelope teaches us how we can use scrap book paper for making nice and useful envelopes. To be accurate you have to follow the complete tutorial. You can make envelopes when you want to give someone money as a gift, these envelopes are perfect. Tutorial
26. DIY Origami Envelope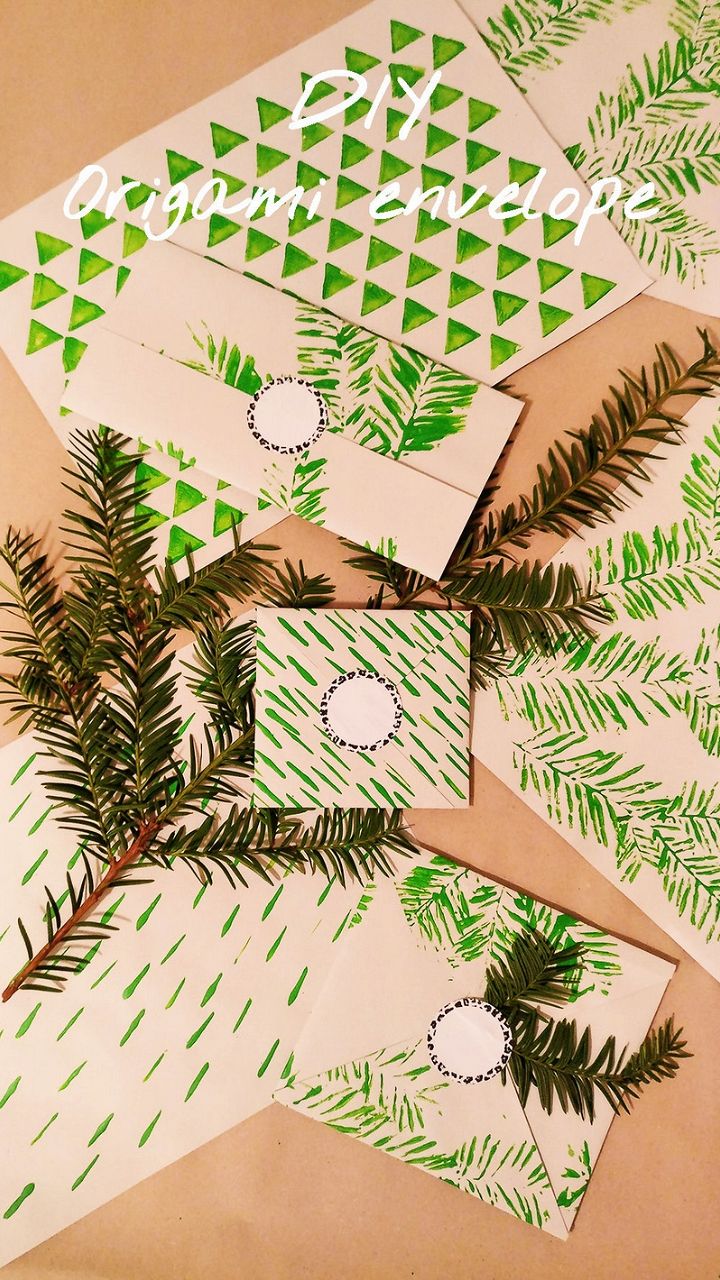 As we know Christmas is just round the corner, we all need gift wrapping ideas for wrapping the Christmas gifts for our loved ones. Its better that you do not leave the wrapping task for the last minute. These diy envelope ideas are perfect for Christmas and you can wrap up the gift and lots of love in these adorable envelope wraps. Tutorial
27. Free Printable – DIY Envelope Liners With Template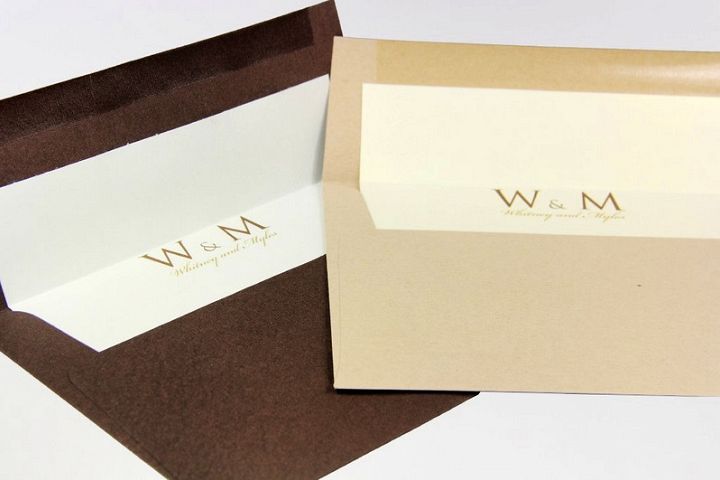 This project tells us in detail how we can get some free printable for making envelopes. The project also teaches us in detail how you can make envelope liners with template. All the minor to major details are given in the project here about making some of the most beautiful envelopes ever. Tutorial
28. How To Make Your Own Envelopes And Cards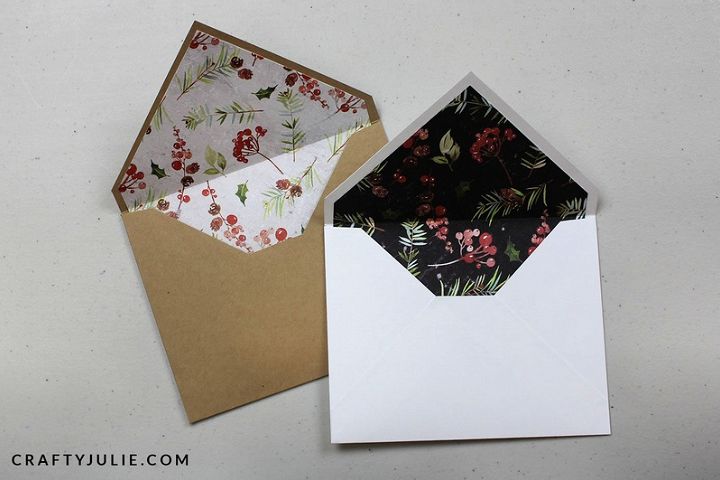 Although we can easily buy greeting cards as well as envelopes from any stationary shop. However it shows love and concern when you make greeting cards along with the envelopes for someone all by yourself. This happens only when you have special love and affection towards someone. This project will show you in detail how you can make card and envelopes all by yourself very conveniently. Tutorial
29. Easy DIY Paper Envelopes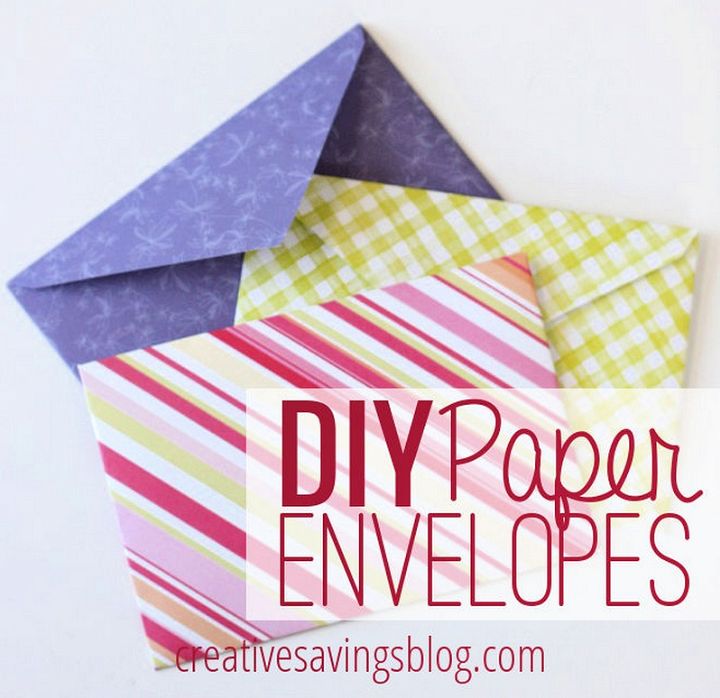 Diy projects are always something that needs a lot of passion and love for art and craft. These diy envelopes are made very easily with already available material. You can choose any patterned paper for making these diy envelopes. Learn to fold, cut and stick and you are all set in making lovely envelopes Tutorial
30. The Easiest Way to Make Your Own Gorgeous Envelope Clutch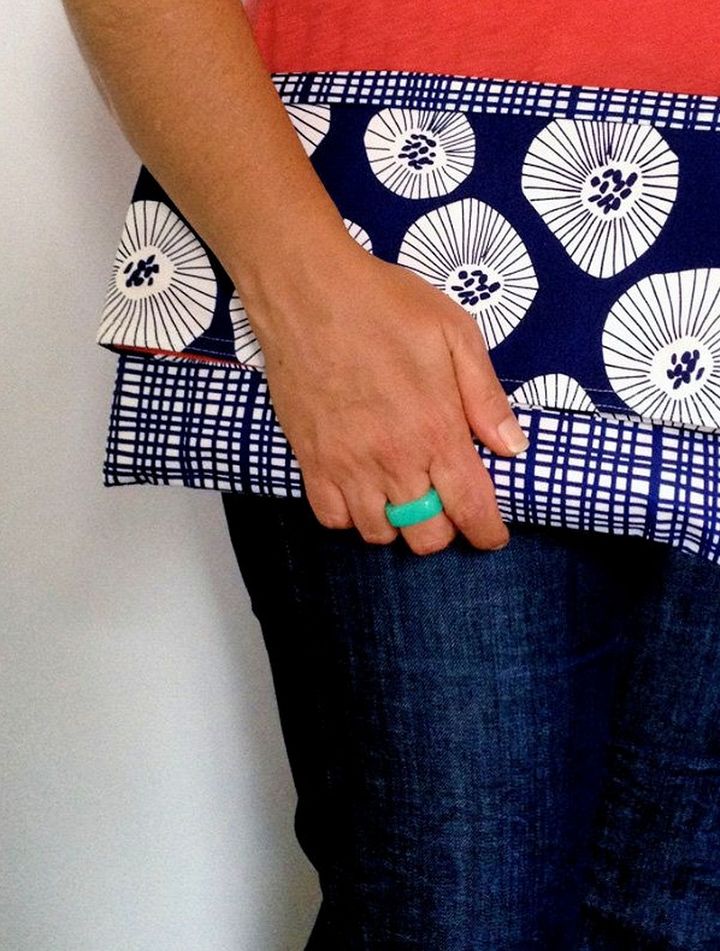 This project not only tells you to make envelope for traditional and typical reason, instead with this project you can learn how to make quick and easy clutches with the envelope making method. The entire method is similar to that of envelope making. You can use these diy clutches for different reasons like carrying it quickly before going to the market. Tutorial
31. DIY Cash Budget Envelopes – Free Printable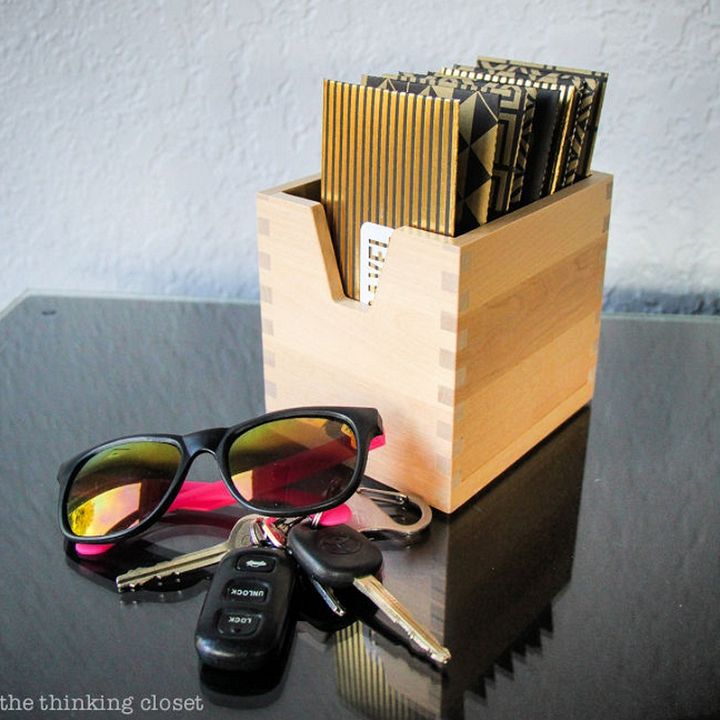 It often happens in many households that people make budget envelopes. This budget envelope making helps us in many ways especially in better management of budget. For these budget envelopes you can make diy envelopes by learning through this tutorial here. go through the process here and make some nice envelopes for your monthly budget. Tutorial
32. DIY Colorful Envelope Address Ideas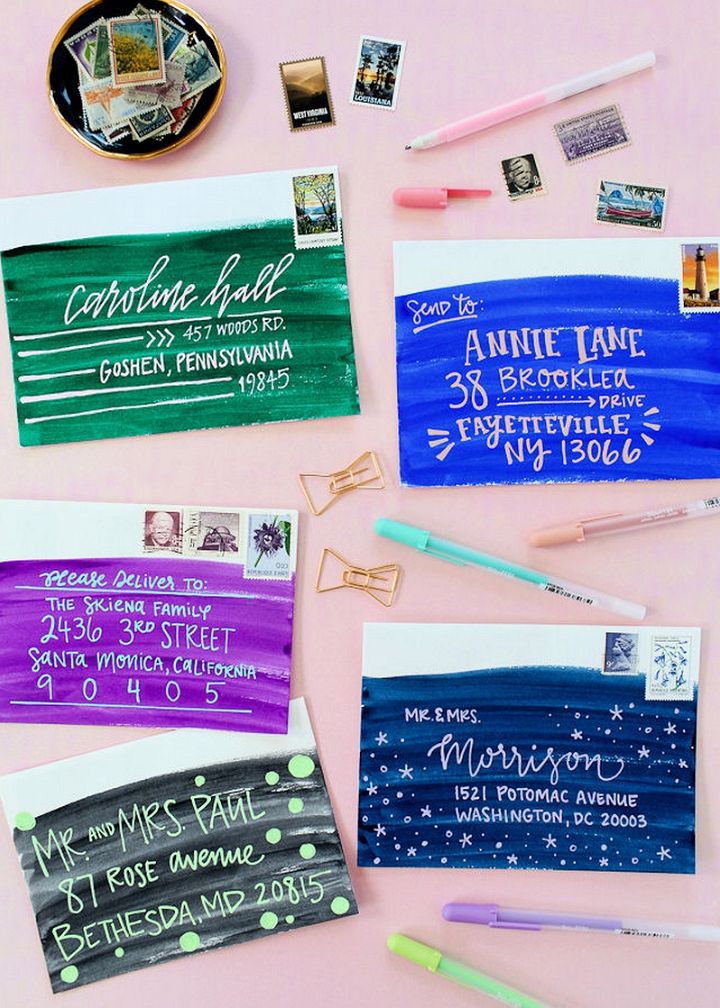 Envelopes usually have address on top of them. however to make that address look attractive and unique this special idea has been used and taught here in this project. Learn this special technique through the tutorial here and make such envelopes for your own use. Tutorial
33. Fold-Your-Own Geometric Envelopes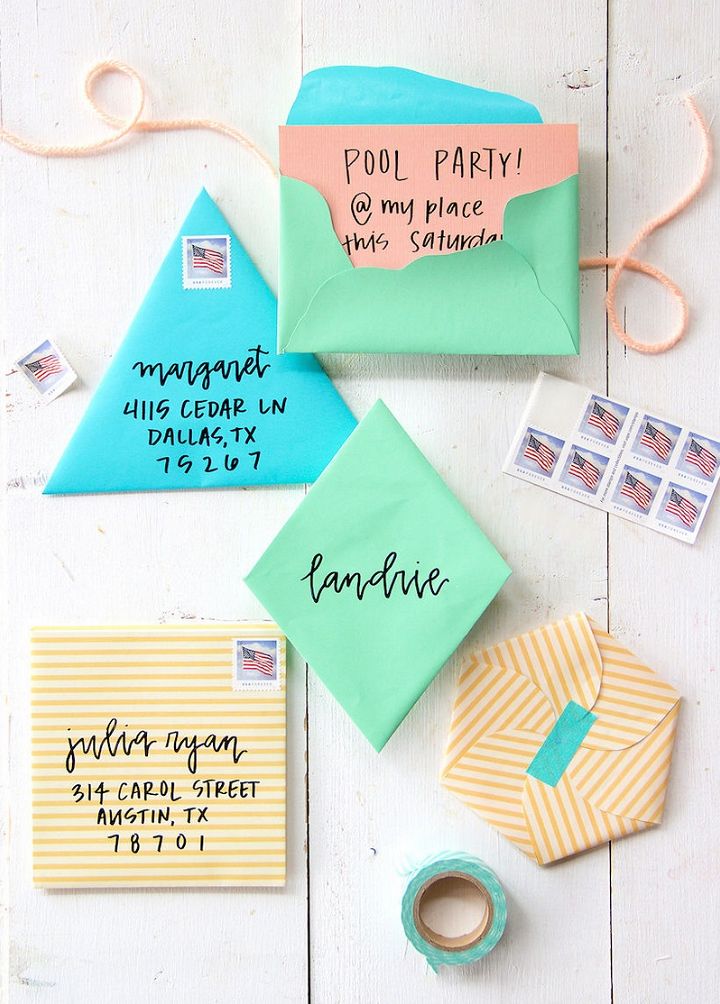 In this diy project you can see how folding techniques can entirely change the shape of the envelope. Learn from this project, the folding of envelopes in order to make them look geometric. This diy project for making envelopes also uses washi tapes for decoration purpose. Tutorial
34. Paper Crafts – Mini Envelope Tutorial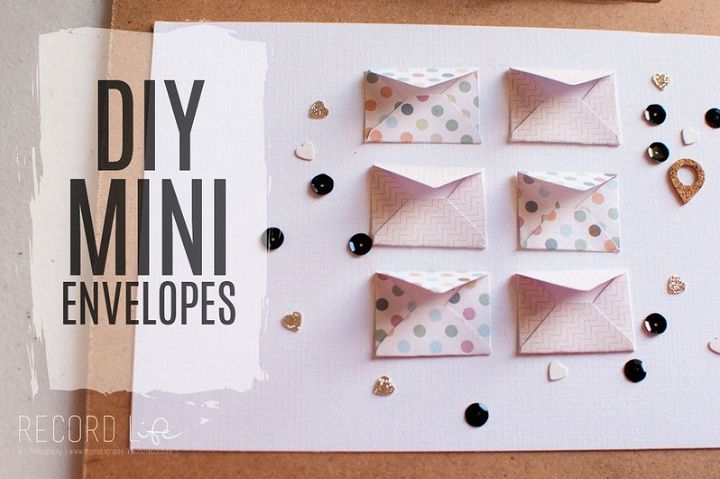 Have you ever tried making mini envelopes like the ones you see here in this project? Have a look at the procedure here for making these paper envelopes with patterned papers. You can use different papers of different patterns and designs for making these adorable little envelopes. Tutorial
35. How To Properly Line An Envelope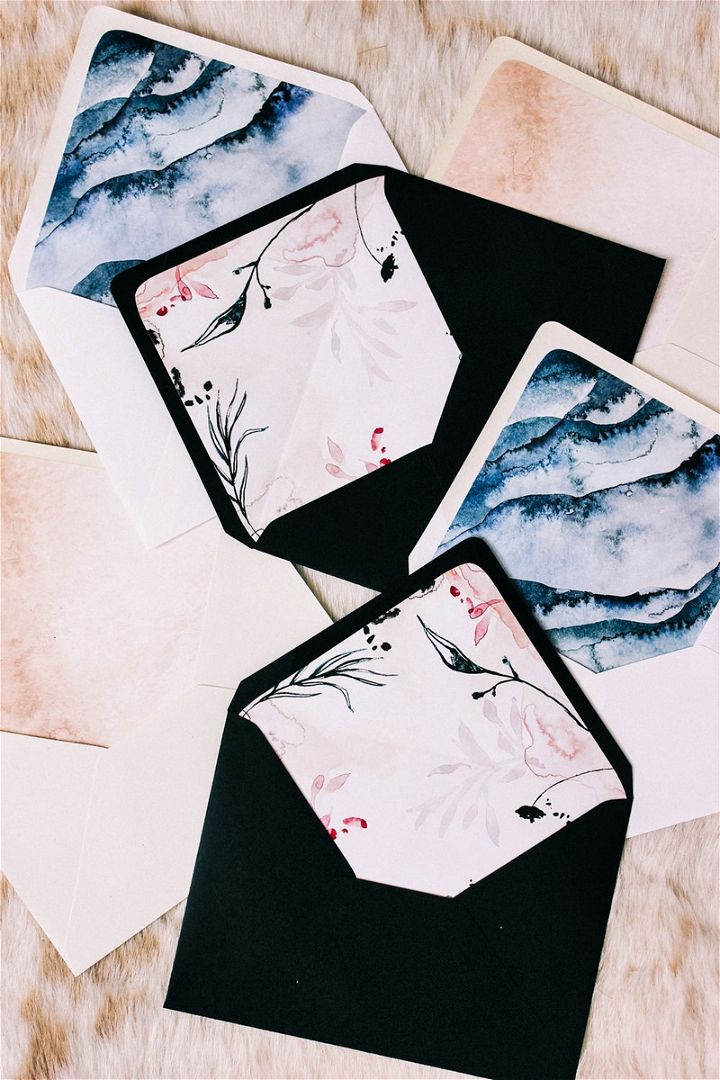 We often make envelopes without lining but they do not look as proper as those with the linings. These diy envelopes here are all made in black color and with a patterned lining of light colors. These envelopes look so graceful and complete in their look. Tutorial
Conclusion:
All these diy projects of envelope making are worth trying. You must follow the tricks and tips that are told in these projects and apply for making your own versions of diy envelopes. You will not have to spend a lot of money over buying expensive stuff instead you can make these with recycled paper too.