Watercolors are the type of paints that are easier to handle as compared to other ones like oil Paints, acrylic, etc. You can make literally anything and everything with watercolors. Choose some of your favorite colors and make some artistic masterpieces with watercolors. For these 25 Easy Watercolor Ideas To Make A Fun Day here you do not need to have any special kind of paint brushes instead you can just have simple ones to do it all. Have a look at the beautiful watercolor projects here that will blow your mind.
You can also find some DIY watercolor ideas specifically for beginners. I you are also new to the watercolor activity, you can learn how to start and go on with it. Take your kids along with you on this exciting and fun-filled journey and enjoy together while spending some quality time with each other. Gather the supplies that you really need for these projects and start any of your favorite projects. As we know that watercolors are not expensive unlike other types of colors so all these activities can be highly affordable.
1. Easy Watercolor Paintings For Art Journaling Beginners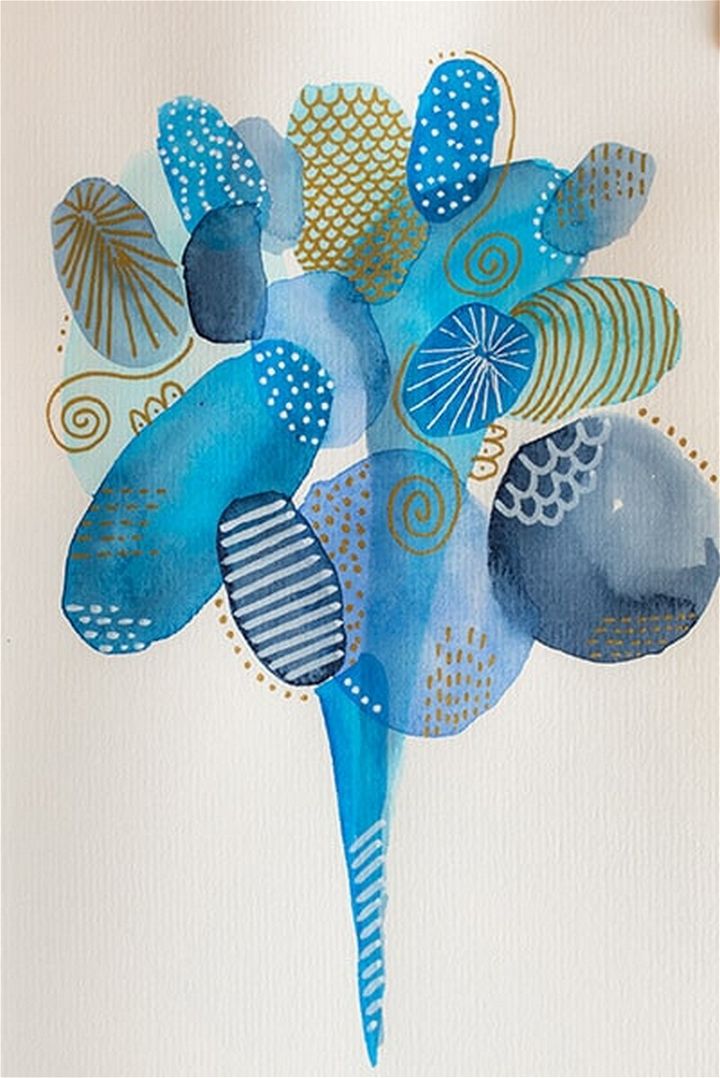 This watercolor idea is basically for beginners who do not have any idea regarding the amazing facts about watercolors. This project explains in detail how watercolors can be magical and create some masterpieces. For beginner DIY watercolor activity you need to have watercolor paper or an art journal with watercolor paper, paint brushes, paper towels, and watercolor paints. here!
2. Easy Watercolor Paintings For Beginners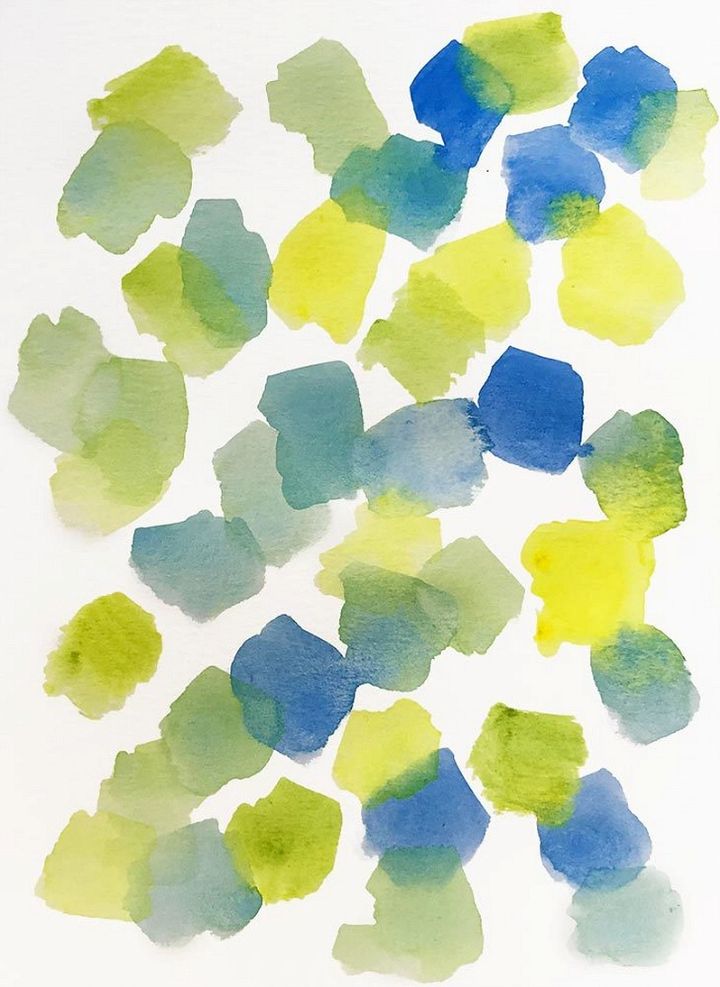 Watercolor activity is always fun and an easy way to learn how to behave with colors and also how to handle them. This project involves some wet-on-wet and wet-on-dry techniques to make you learn how watercolors can do wonders. Mixing colors is also challenging for most of us but with the help of this project, you will learn that too. here!
3. Easy Watercolor Painting Idea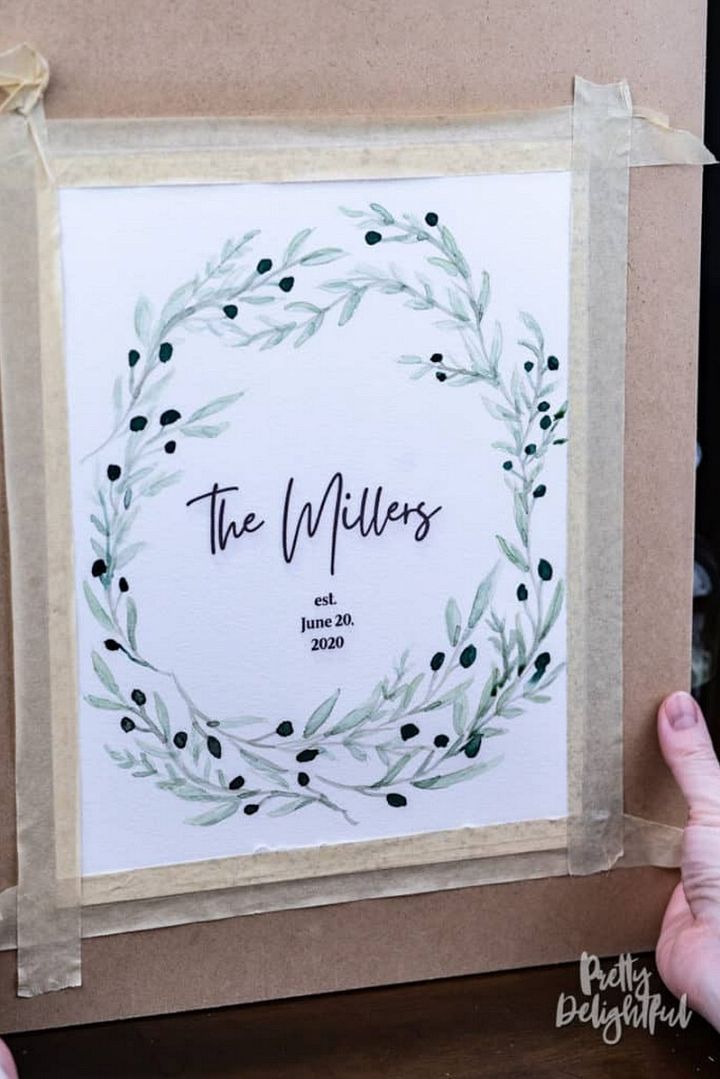 Many of us do not know the basics of watercolor painting and how to handle them. This project here involves teaching us how we can be creative with a simple watercolor pallet. We only need watercolors and some nice paintbrushes to learn these basics. As a beginner, you must make simple designs only. here!
4. Easy Watercolor Flowers Step-by-Step Tutorial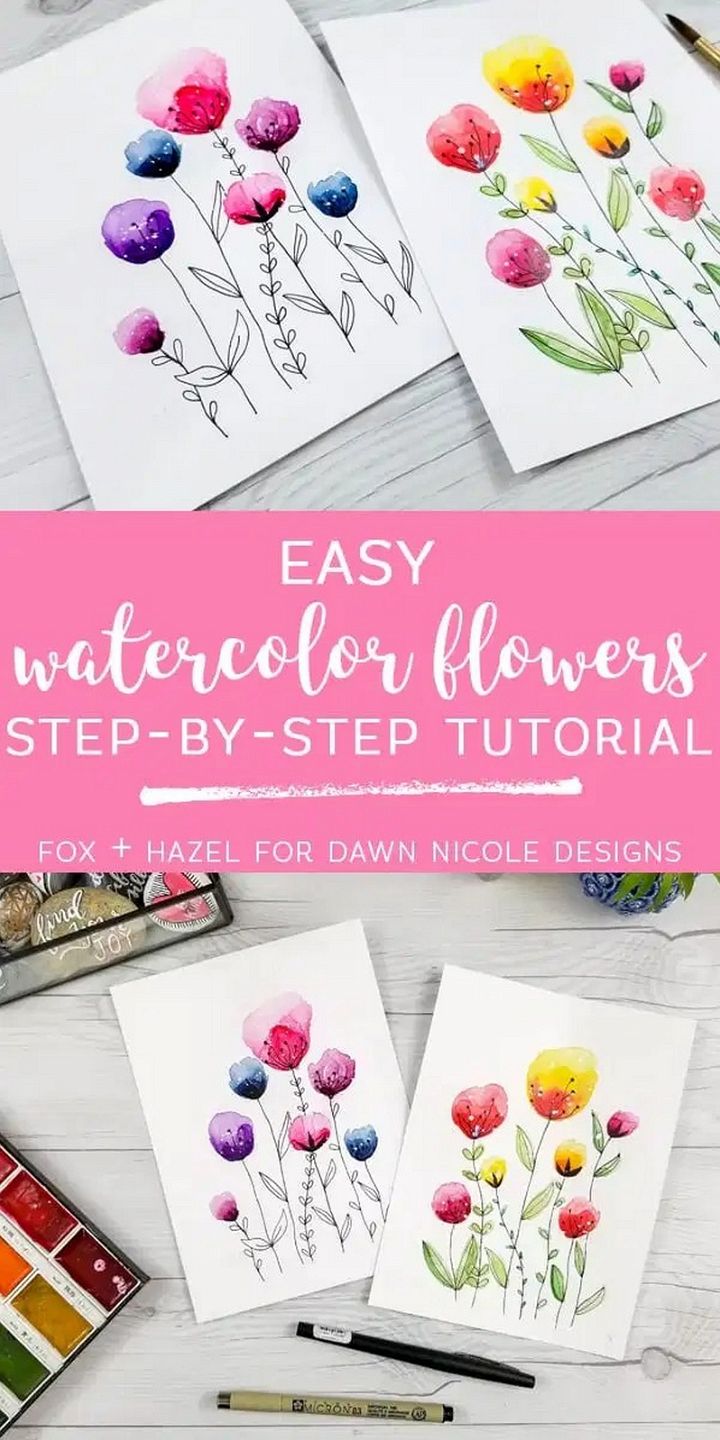 Have a look at this project and the easiest kind of flowers made with watercolors. You can use any watercolors for this project along with some nice brushes that you can easily handle. If you are a beginner try to learn to paint some simple flowers like the ones you see here in this project. here!
5. Easy Watercolor Painting Ideas For Beginners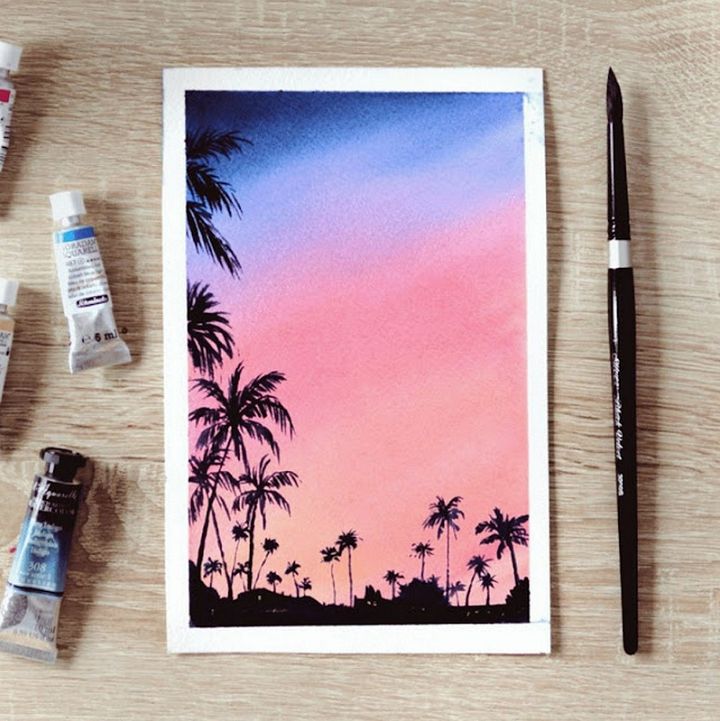 Have a look at this beautiful watercolor painting which is easier than it seems. This watercolor painting idea is for people who are not a pro at water coloring. Many watercolor painting projects are intense and hard to catch up with but this is a very simple and basic kind of watercolor painting idea. here!
6. Easy Watercolor Painting Tree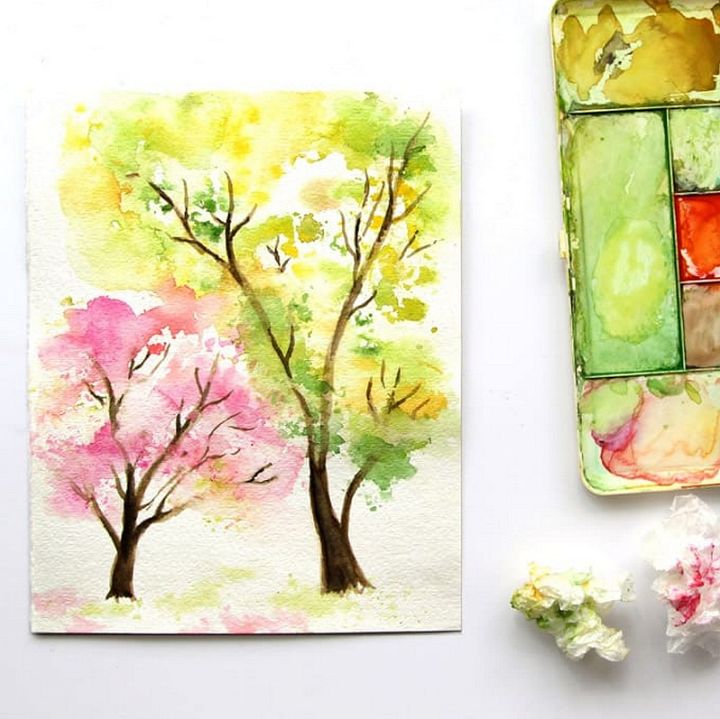 With watercolors, you can literally do wonders on paper or canvas. You can create a more natural effect with watercolors like the tree you see here has all the natural pure shades of green in it. You can mix watercolors with each other in order to make the desired color. Mixing colors can be difficult and challenging but with lots of practice, you will be able to learn what to mix with what to make a new color that is not in the pallet. here!
7. Easy Watercolor Portrait Tutorial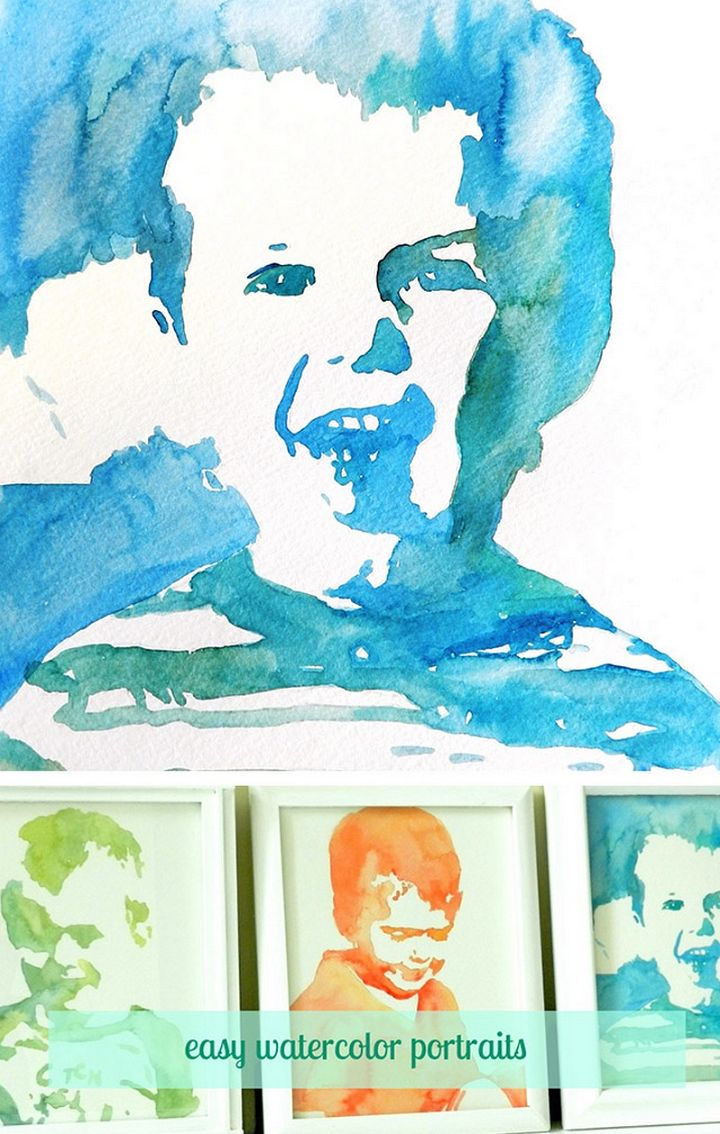 Have you ever thought of making a portrait with watercolors? If not then you must learn it from here. In this project, you will observe and learn some amazing tips and tricks for making a portrait with watercolors. Gather the supplies that you need for this project and start your activity now. You can also engage your kids in the joyful experience of making a portrait with watercolors here!
8. Watercolor Painting Ideas For Kids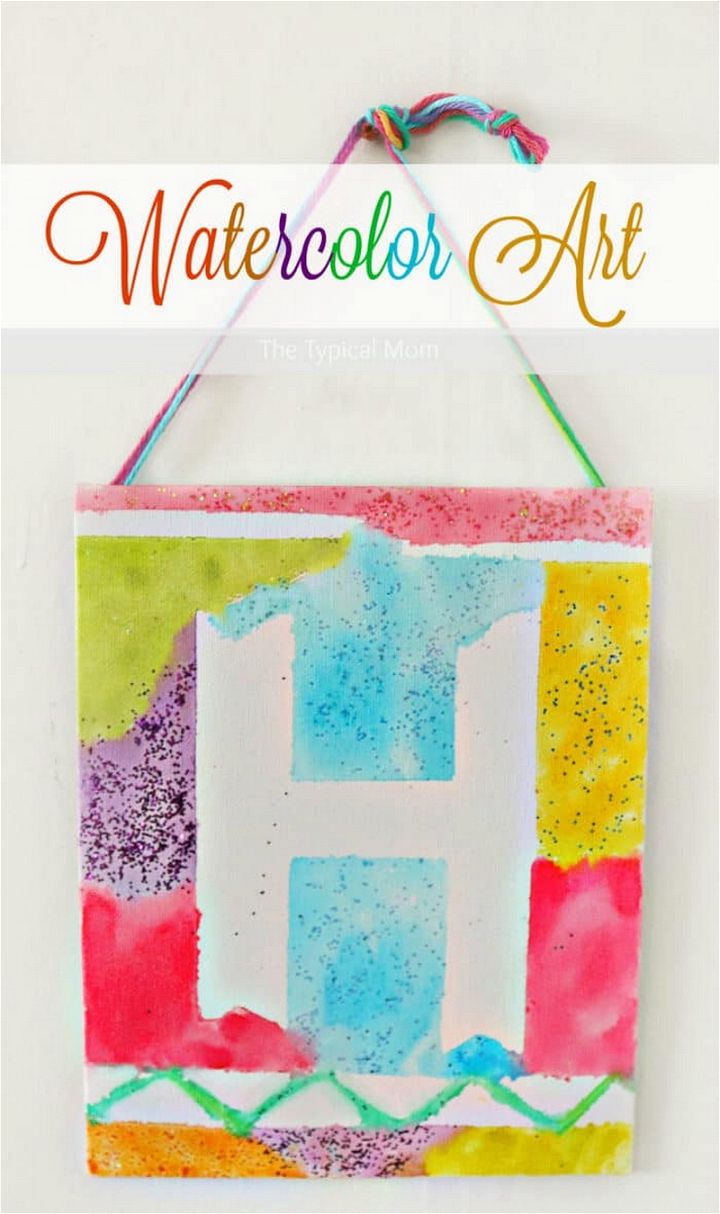 Holidays are the days when our kids have enough time to learn new things and experience fun activities. This DIY watercolor idea is perfect and on point for your kids this holiday season. you and your children must make a plan for doing watercolor activities and make some amazing masterpieces like the ones you see here!
9. Easy Watercolor Portrait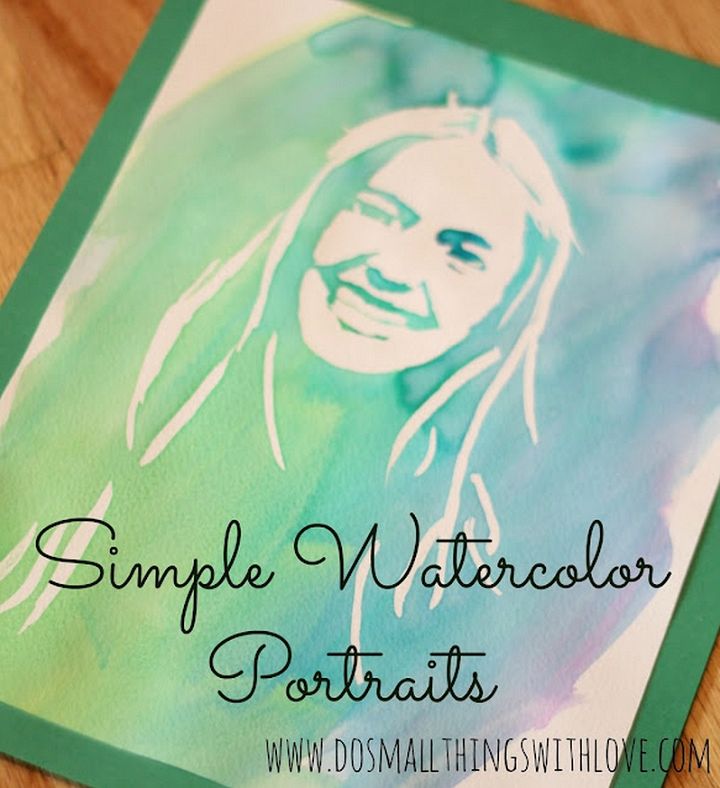 This portrait is made with watercolors very easily and conveniently. All you have to do is to learn a few tricks and tips from this project here and enjoy it with your family and friends. People also sometimes throw sip and paint parties at their homes so if you are also throwing such parties, try this activity and you will have a lot of fun. here!
10. How to Make Your Own Watercolor Paints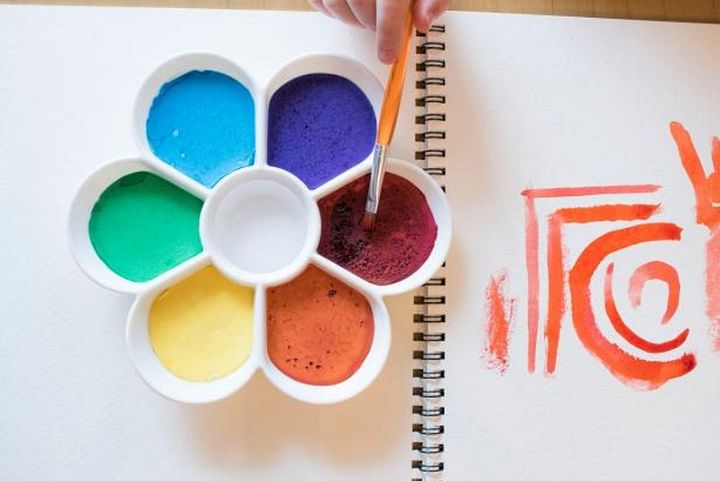 If you like watercolors, you must know not only how to paint with them but also how to make watercolors. This DIY project here will guide you through a tutorial. You must go through the complete tutorial here and see how you can make watercolors yourself with a few easy steps. here!
11. Making Watercolor Flowers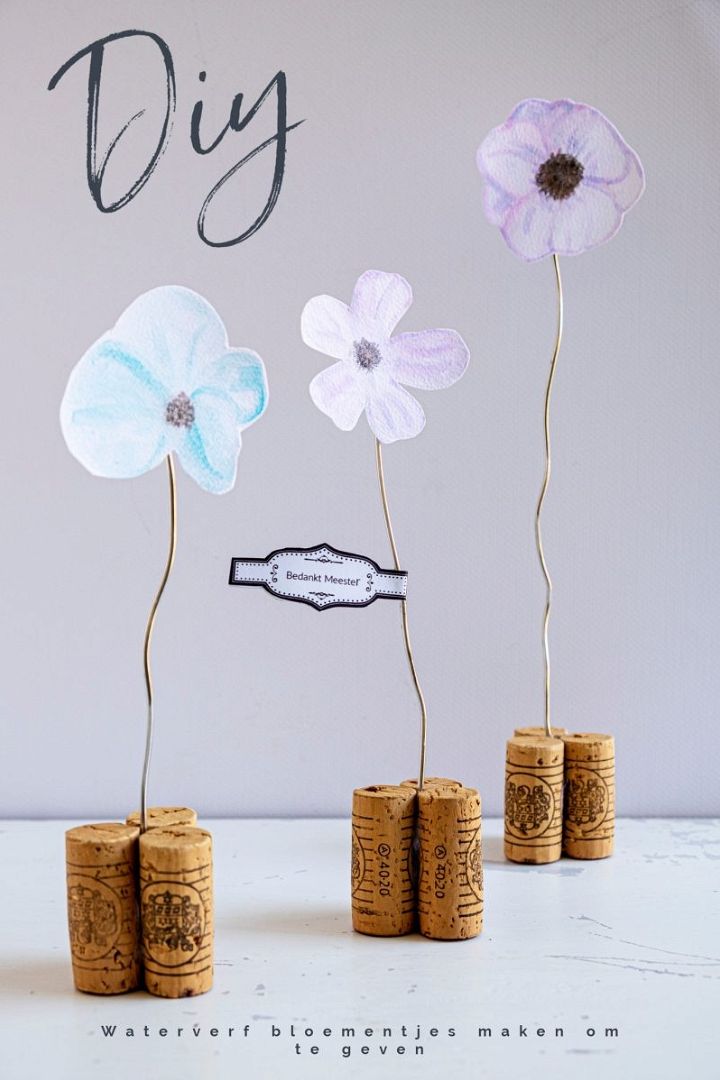 Have a look at this creative project here made only possible with watercolors. If you are new to watercolors, with this project and some others, you will get to know how watercolors can do wonders and miracles when it comes to creativity. Grab the items that you need for this project and make some masterpieces for yourself. here!
12. Easy DIY Modern Wall Art Acrylic Paintings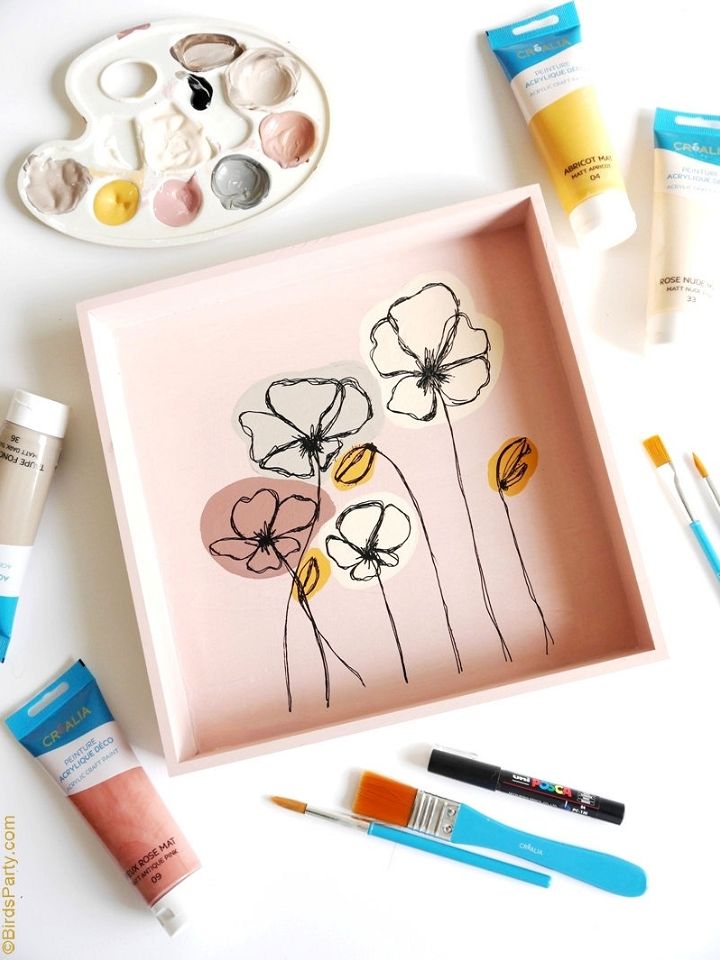 When it comes to decorating your wall with canvas or other wall art pieces, you must always choose acrylic colors. Acrylic colors are more suitable for wall paintings than any other type of paint. Have a look at this simple yet beautiful wall art done with acrylic paints. Besides acrylic paint grab the rest of the supplies for this beautiful and amazing wall art. here!
13. DIY Alcohol Ink Ornaments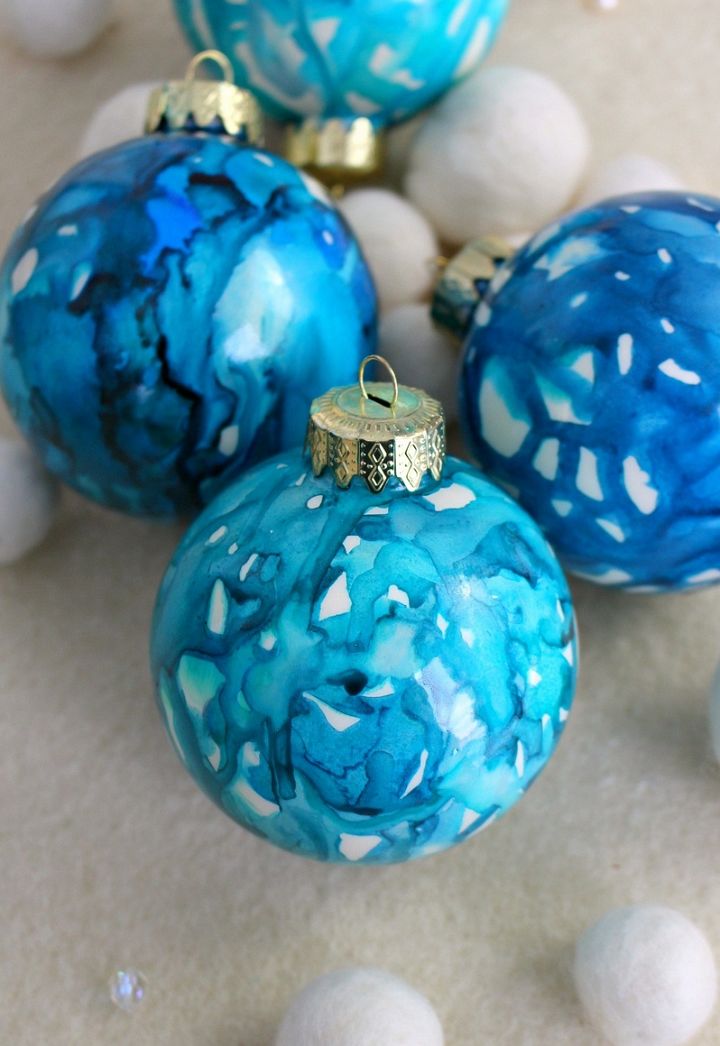 Look at these little works of art here. These small ornaments for Christmas trees are so beautiful and made very easily with a few tricks and tips. For this project, you can use alcohol ink paints. You can use alcohol ink on many objects for making different art and craft pieces. You can also learn how to use this ink on ceramics. here!
14. DIY Marble Design Hat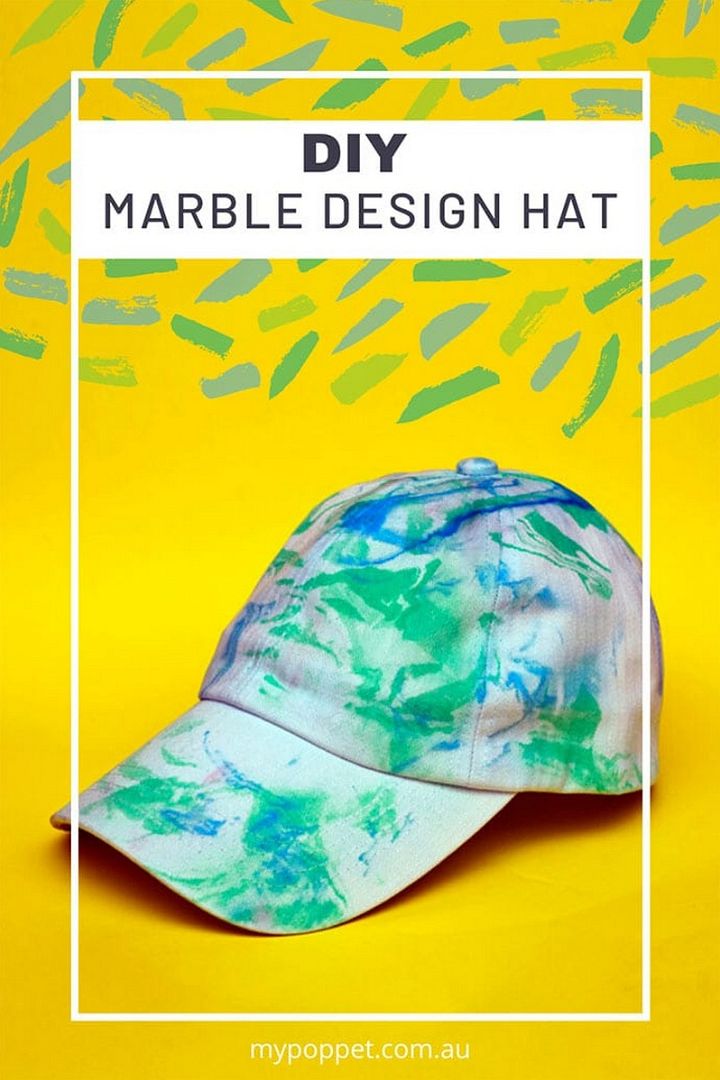 You may have tried dying fabric with different colors and experienced the tie and dye style too. However, in this project, you will see a hat dyed with watercolors. The hat in this project gives a marble look as the shades and the dye style resembles that of a marble. Try this out and make a new stylish hat for yourself here!
15. How To Paint A Sunset Over Water With Watercolor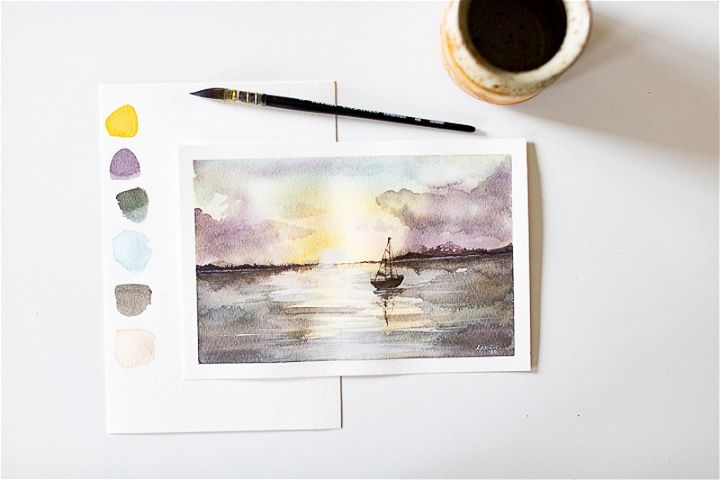 This is no doubt a very special and attractive painting made with watercolors. In this painting, you can see a sunset and water, and the colors and shades look so natural and creative. You need to have some fine paintbrushes to be accurate with the detailing. here!
16. Rainbow Fish Craft With Free Template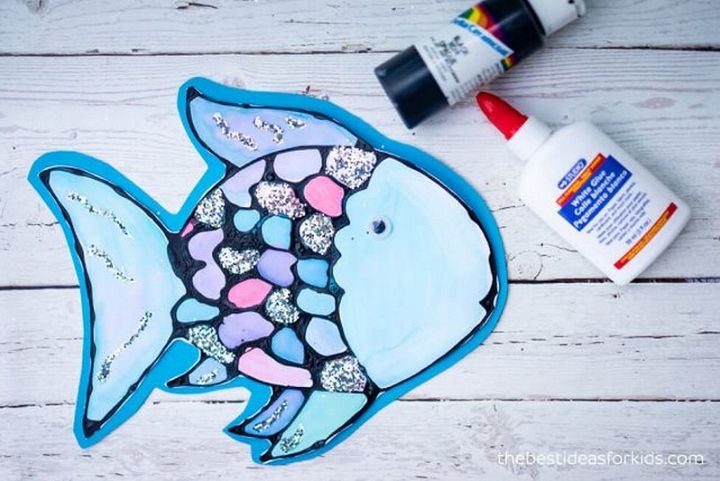 You can find some free templates on some of the websites for making different watercolor projects. Have a look at this fish painting here made with rainbow colors with help of watercolors. Watercolors give you enough room and space to be creative and experimental. You can literally make anything you like with these paints and see some dramatic effects. here!
17. Free Gemstone Wallpaper For Your Desktop Or Phone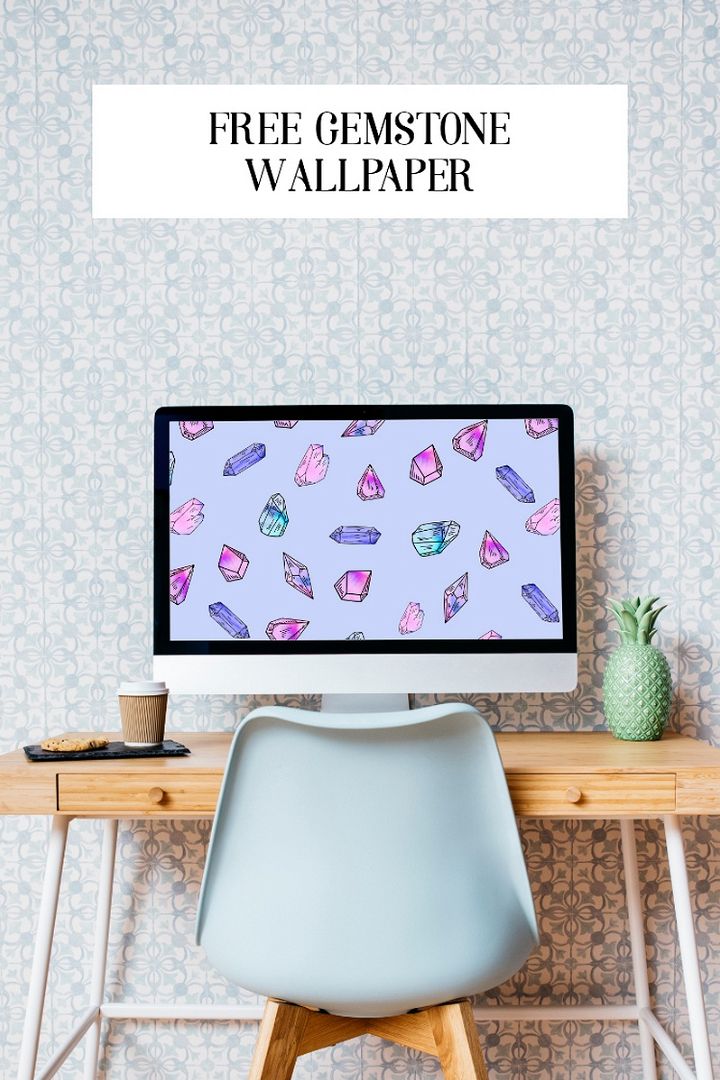 You can avail some very nice free wallpapers from the internet that are made with watercolors. you can download these gemstone wallpapers for free and use them for your phones and desktops. Watercolor wallpapers are so cool and interesting as you see here in this project. here!
18. Floral Doodles Watercolor Canvas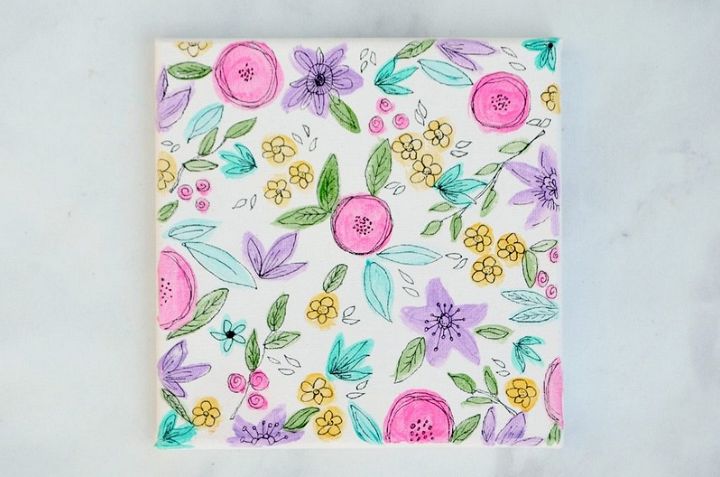 Have a look at this beautiful and attractive canvas here painted with watercolors in doodle with a doodle technique. After doing this project you will experience how beautiful floral doodles can look on canvas. Grab a canvas and some watercolors along with some paintbrushes for this project. here!
19. How To Make A Manifestation Box – DIY Watercolor Wood Box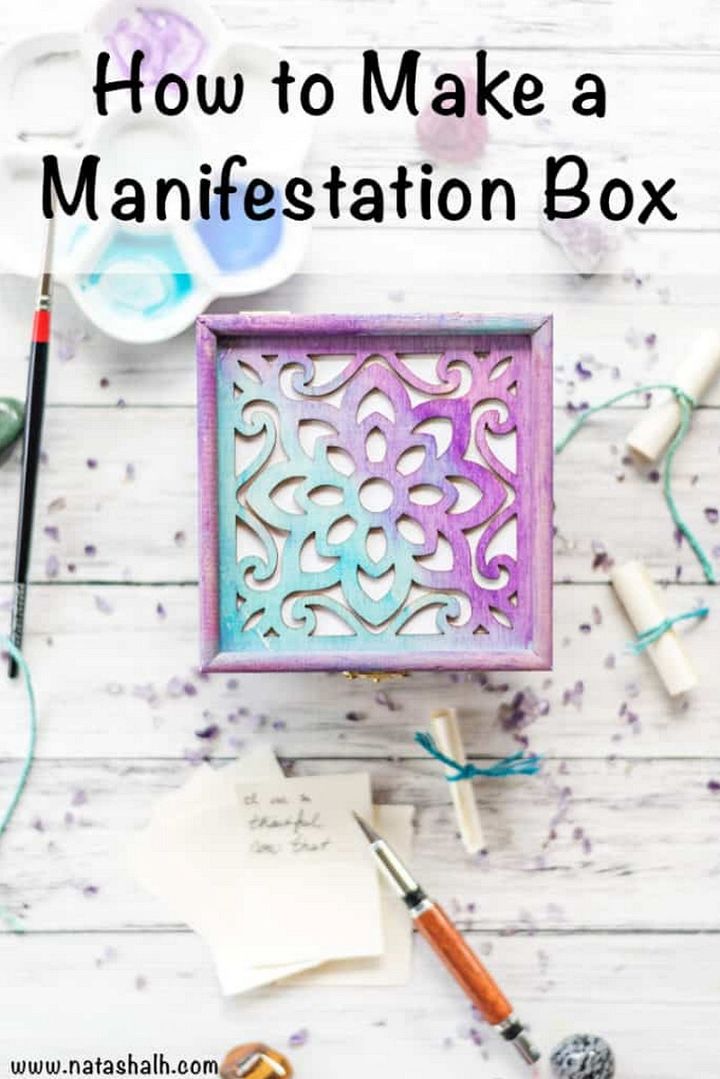 You can literally do wonders with watercolors and make beautiful and amazing masterpieces. Have a look at this wooden frame painted with some cool watercolors. Within a few minutes time, this wood frame or box is converted into something amazing and presentable. Choose some nice colors for painting this box here and start your project right away. here!
20. Summery Watercolor Birds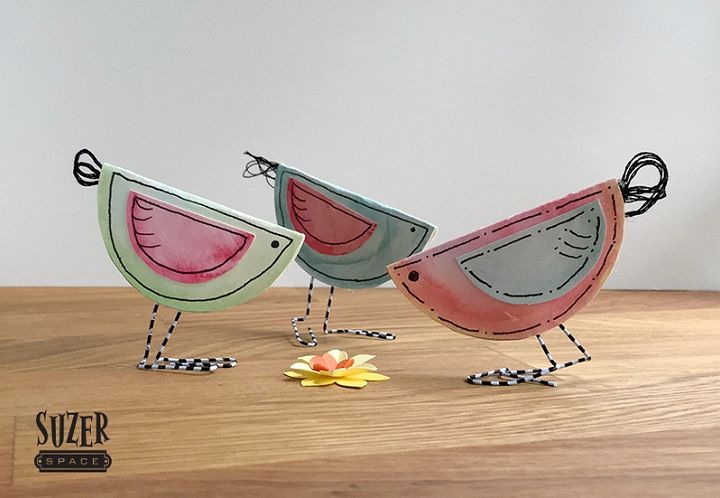 Try making these cute and adorable birds made with watercolors which can be decorated anywhere you like. Choose nice colors for making these birds and you might need some other materials to make the legs of these birds. All these birds look absolutely artistic and all the magic is done with watercolors. here!
21. DIY Watercolor Block Backdrop and Favor Boxes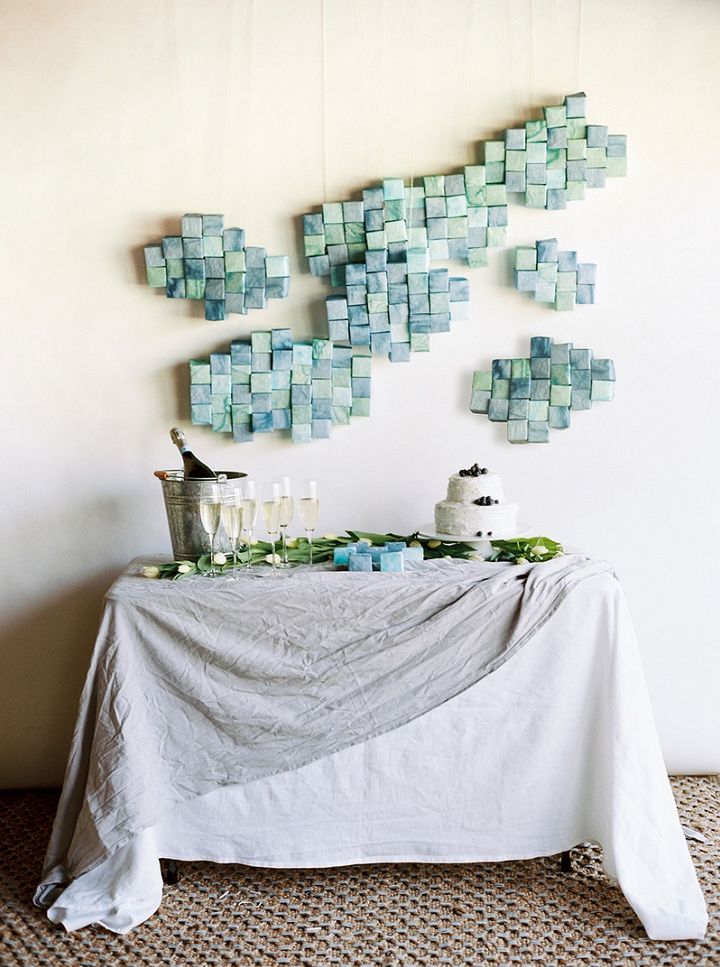 Watercolors are something that can be very creative and make some creative masterpieces with them. Pick and choose some exciting colors and make these favorite boxes with them. You can use these favor boxes for any occasion like birthday parties, anniversaries, or any other occasion. You can also make a backdrop with the watercolor blocks as you can see in this project here!
22. Ikea Lamp Makeover Using Watercolor Paints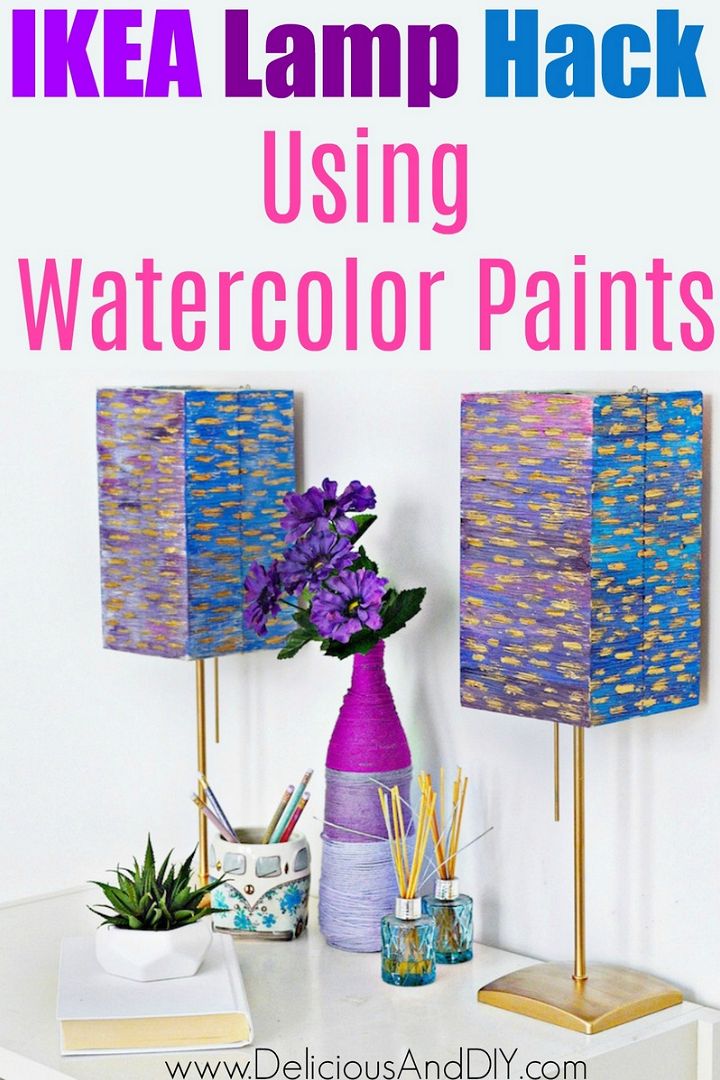 You can also transform many objects with the help of wallpapers. In this project, you can see a transformation of Ikea lamps with watercolors. Some nice shades of watercolors can transform any lamp of any sort and make it completely unique and different from traditional and typical lamps. here!
23. DIY Watercolor Paper Squares Backdrop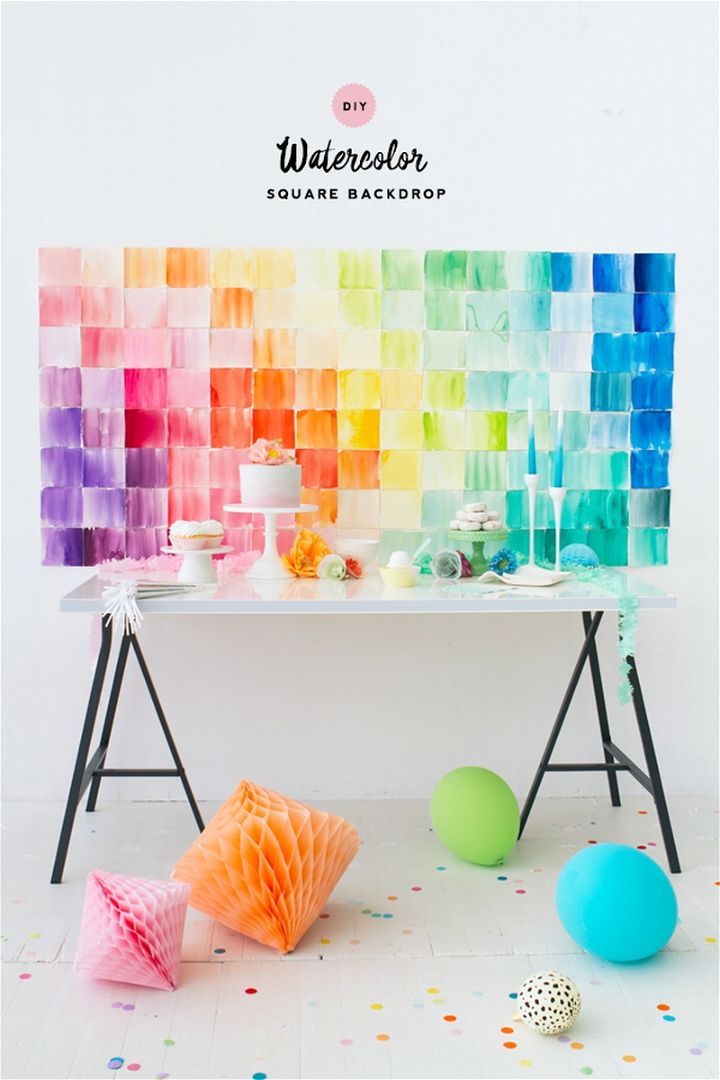 A backdrop is very important for any occasion like a birthday party or anniversary. Have a look at this watercolor backdrop here which creates an amazing ambiance with lots of colors and shades in it. Select some of your favorite colors and make an attractive backdrop with the help of watercolors. here!
24. DIY Terracotta Citronella Candles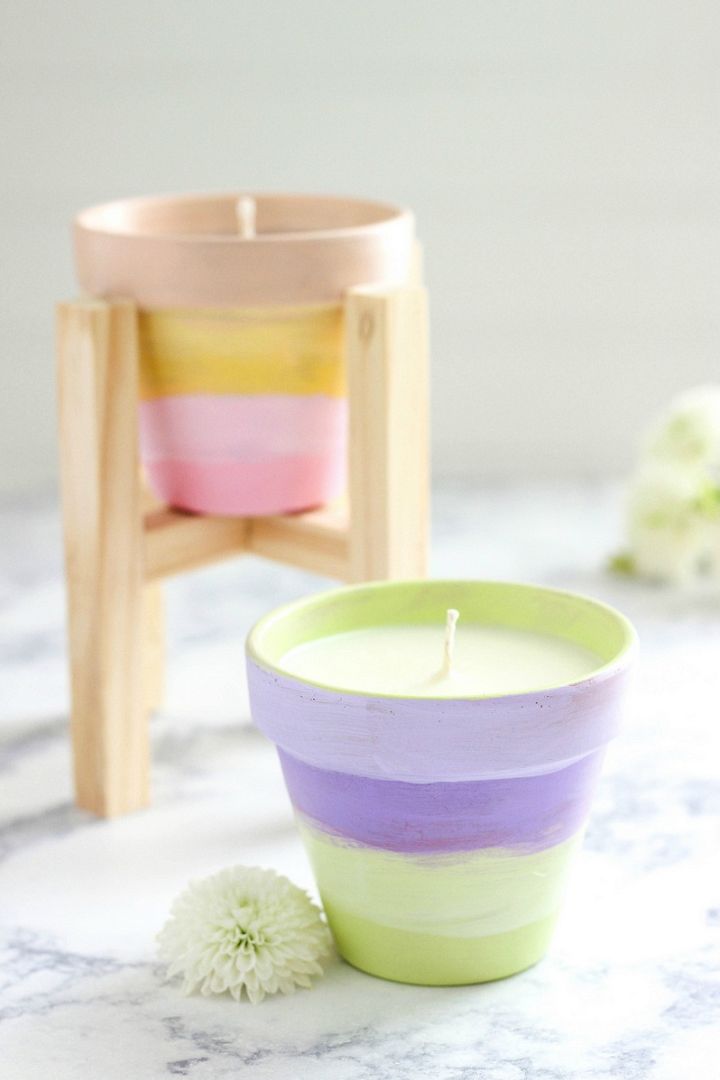 In this project, we see some small little terra cotta pots painted with watercolors and turned into amazing candles. Get into the details of the project here and see how you can also try the same thing in order to create this cute little addition to the lights of your house. here!
25. Chickadee Watercolor Sketching Tutorial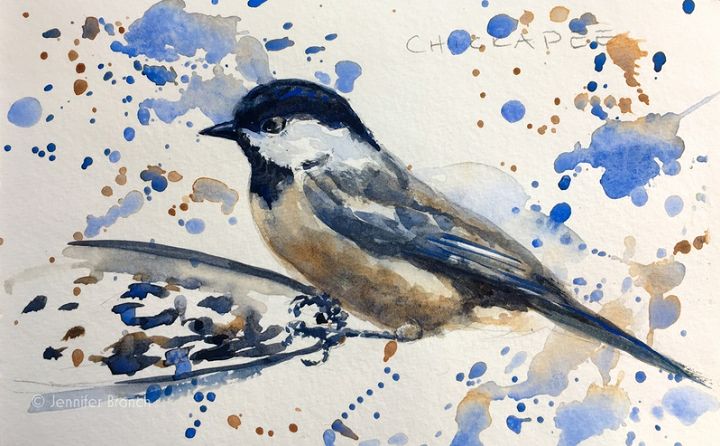 Besides painting with watercolors, you can also do sketching. Have a look at this beautiful sketch here which is made entirely with watercolors and simple paint brushes. You can either try this watercolor sketching on paper or on canvas but be ready to get some amazing results coming your way. here!
Conclusion:
Watercolors are no doubt magical in many ways. They can create the most amazing masterpieces when it comes to painting and home décor. You can enjoy doing watercolor activities along with your kids and spend your holidays with lots of fun and party time. You can also have at your home a sip and paint party and see how amazing it goes.