Side Table or end tables are always useful when it comes to keeping handy items that we readily need. Sofas in the living area without an end table look incomplete. Therefore these 29 DIY End Table Ideas And Designs 2022 will teach you all the better ideas for building end tables yourself and also within your budget an in a limited time. When we buy end tables from furniture stores we have to spend a lot of money however the diy idea for making these tables will save you a lot of money that you can spend on anything else.
All the projects here are different form on another in terms of materials sued and designs. You can build a rustic table to match with any kind of furniture in your room. You can also use recycled and cheap material for making new tables like crate, wooden planks, scrap wood and much more. Besides all this, you can also make a coffee table with these ideas for your formal living area. In addition to indoors you can also make some stuff for the outdoor area.
You May Also Like:
1. DIY End Table With Shelf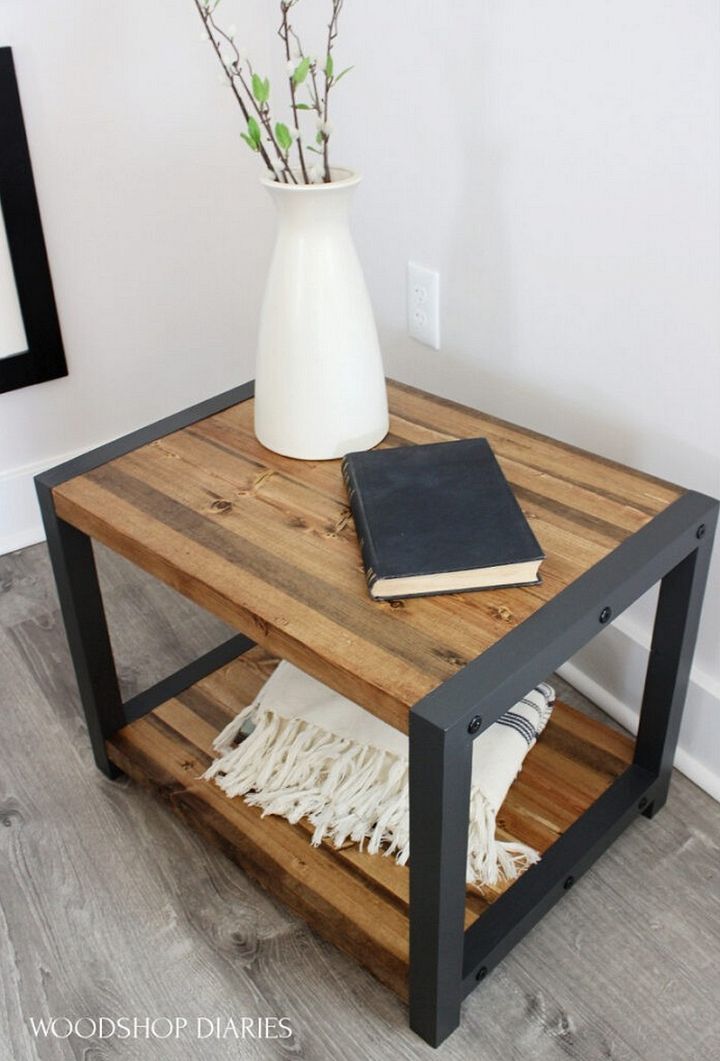 You only need a few basic tools to build this diy end table. Besides the tools, you can complete this table in a weekend easily. This table is simple except that it has a shelf with it to maximize storage space. Try to make this diy end table for your house too as it will look great with any of the furniture. Tutorial
2. Rustic X End Table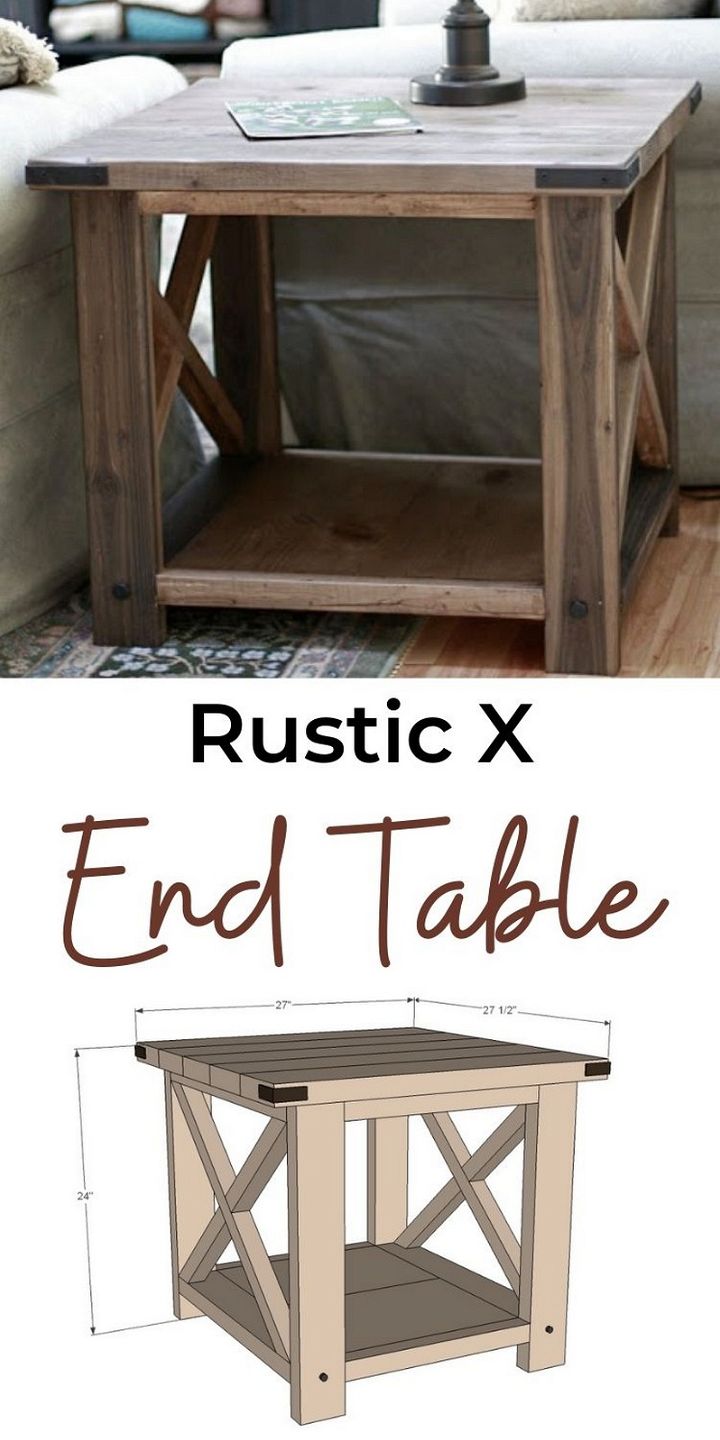 The base of any end table matters a lot. The end tables are usually simple but the makes can make a huge difference. This diy end table has an x base and is in rustic look. People who love to have rustic furniture at their home will definitely try to make this for their home to match it with the rest of their furniture. Tutorial
3. How To Build A Side Table With Storage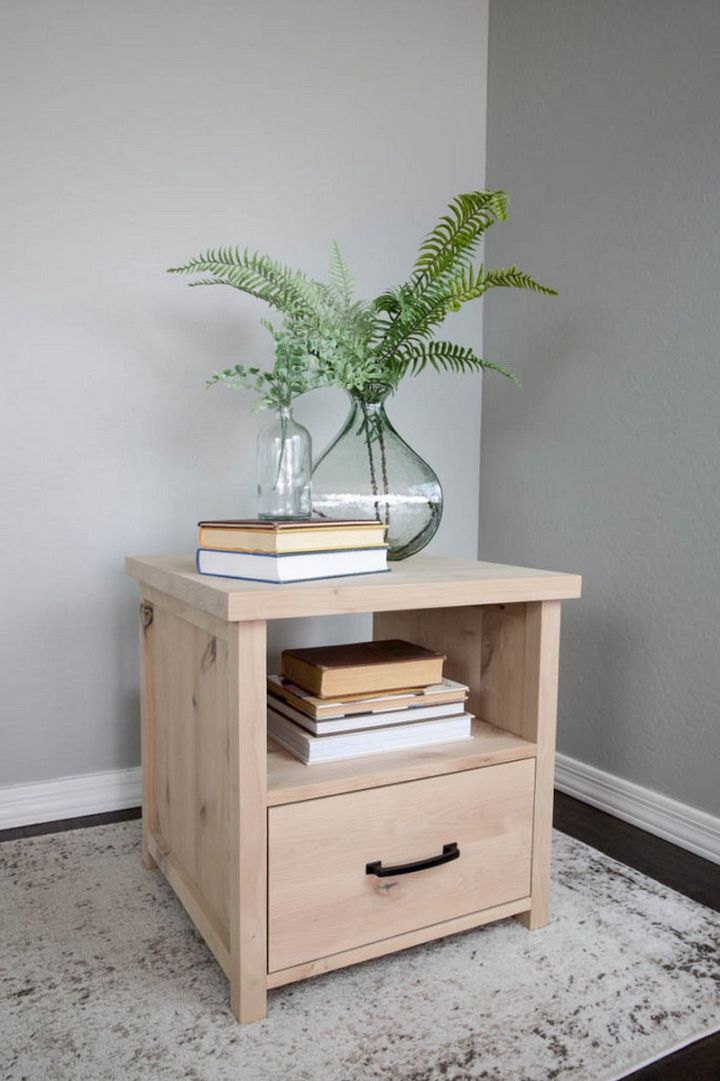 This side table us simple made in a light color of wood. One broad drawer is also given with the table here in order to maximize the space and to keep stuff inside instead of in open. You can make this table for your living area and keep stuff like television remote, magazines etc in this huge drawer. Tutorial
4. Simple DIY End Table For $10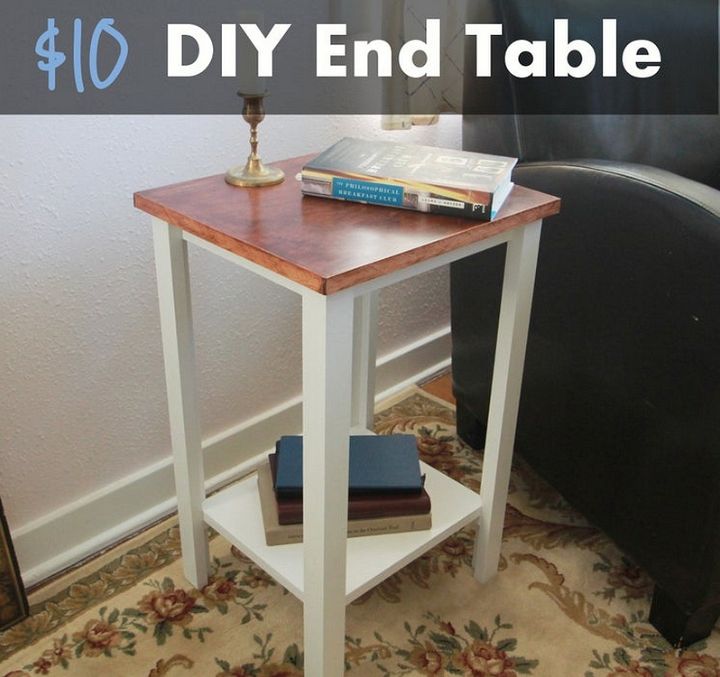 Money is very important while doing any diy project. The table that you see here is made under 10 dollars and you can see how simple and easy it is. Besides being cheap the look is classy and elegant too. the table can be sued for multi purposes. You can make this table in two colors just like you can see in the project here. Tutorial
DIY Dog Kennel Ideas – Here are 15 free DIY Dog Kennel Ideas for Indoor and Outdoor that will show you how to provide your dog a cozy and cozy home of their own with a budget.
5. DIY Modern Rustic End Table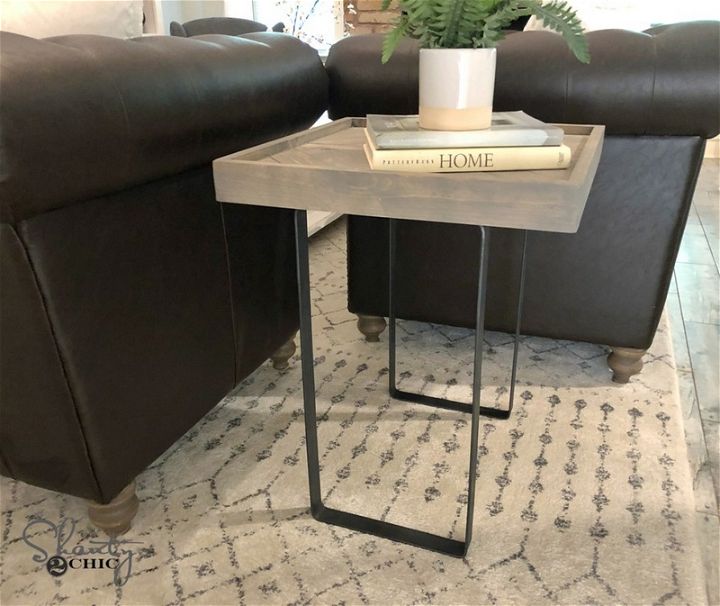 You can make a modern style end table with a rustic look for your living space. If you are on a budget but you still want to make a nice end table for your home, try to learn making a table with the help of this tutorial here. all the steps are described and elaborated in detail along with the details of the materials used. Tutorial
6. $20 DIY Farmhouse End Table Plans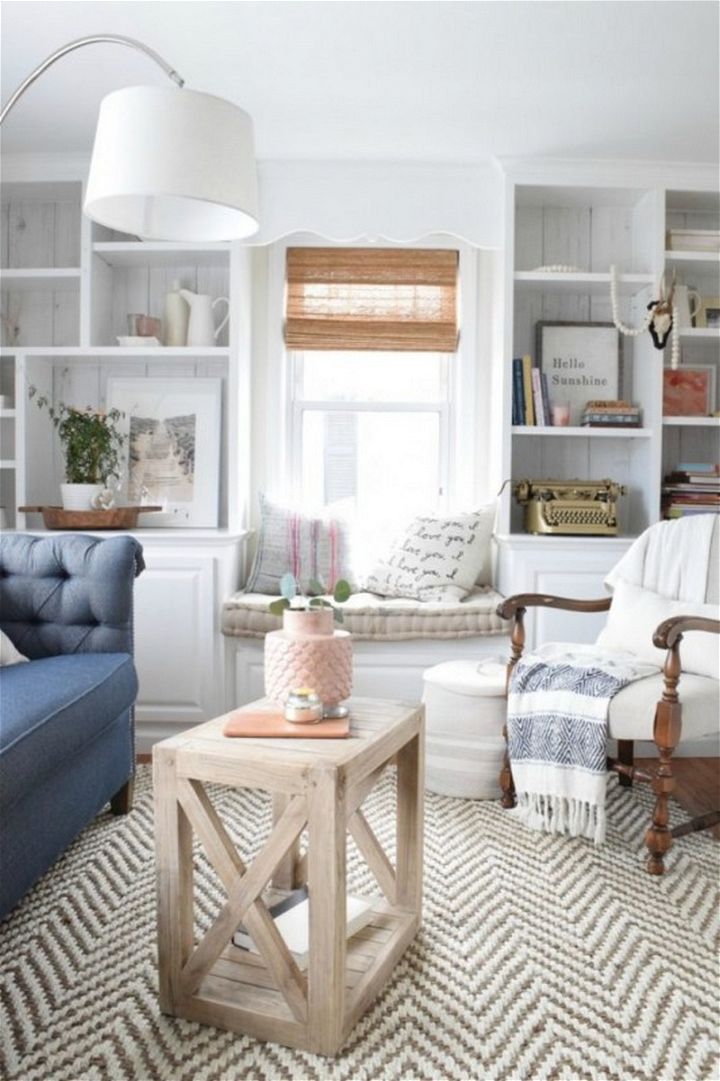 Many of us like to have a farmhouse style furniture at our home. Since the furniture with this look is way too expensive we can definitely always try it at home. With the help of this project you will be able to very conveniently build this farmhouse style end table for your home. Tutorial
7. Easy DIY End Table – West Elm Inspired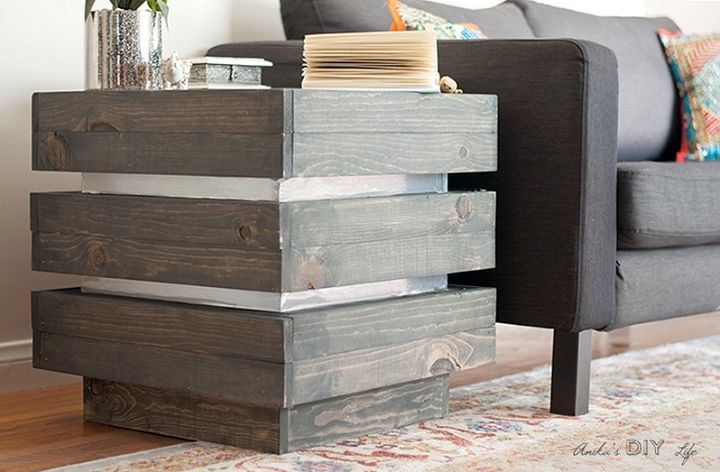 It's always a good idea that you build something with an inspiration. This diy end table here is west elm inspired. The table is quite chunky and perfect for people who love chunky furniture. For this you need lumber, circular saw, miter saw, power drill, brad nailer, pocket hole, sander and sand paper, wood screws, finish nails, wood glue and some basic tools by side. Tutorial
8. Modern DIY End Table – Side Table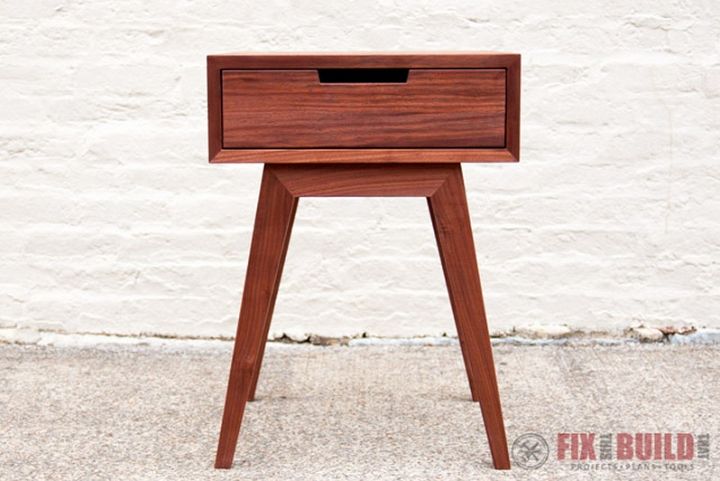 This is a very different kind of a table that you see in this project here. Modern furniture is very simple yet classy. This end or side table has a modern touch in it if you see the base and its legs closely. The legs are hairpin style and the upper part has a drawer for storage purpose. Tutorial
DIY Home Office – No matter what kind of work you do in your home office. Here you will find the perfect parts to help you through your hard work. Give shape to your workspace with these DIY Home Office Decorating Ideas.
9. Modern Industrial DIY End Tables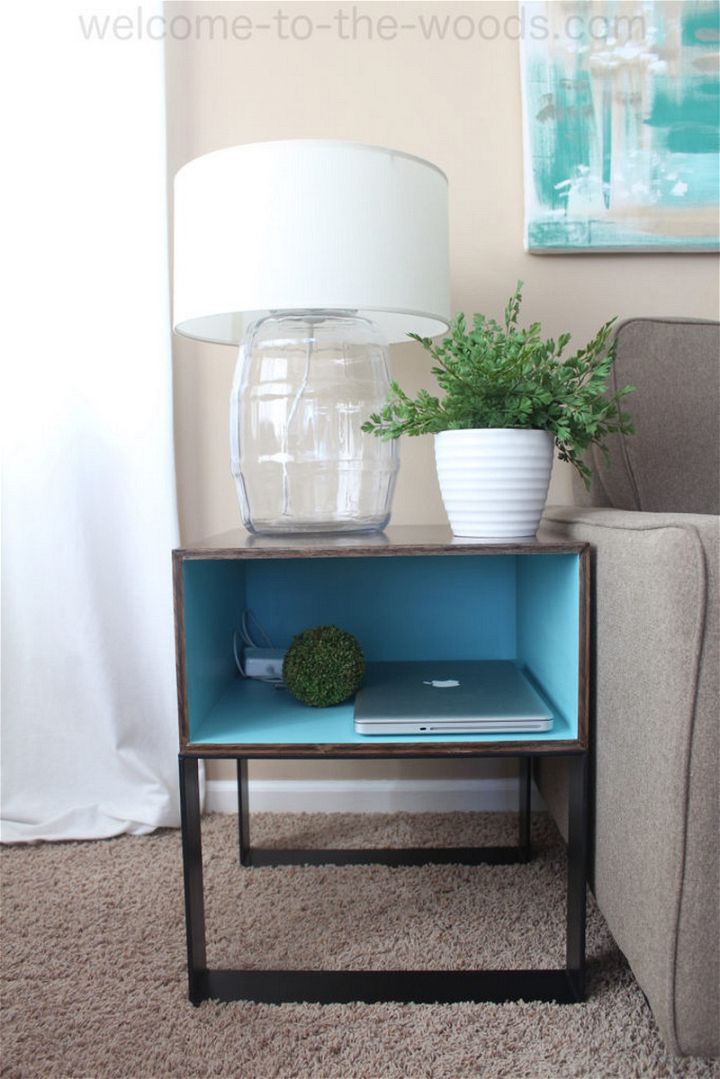 You will definitely love this project if you like a modern industrial style furniture. This table is made with industrial pipes and has a modern touch in it. The modern style furniture is always simpler to make and easier to handle and drag anywhere. The top part of the table is a wooden box while the legs are all metal pipes. The table is a stunning combination of metal and wood. Tutorial
10. DIY Painted End Tables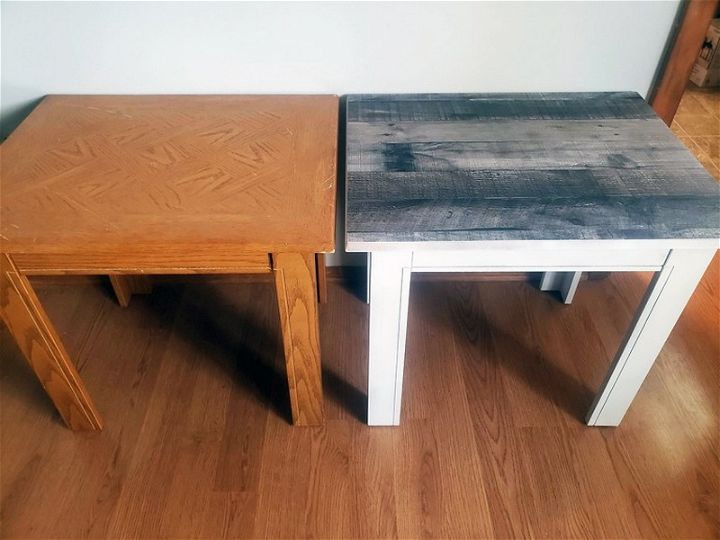 Its not always important that we build a table or buy one. This project will lead you towards painting one of your old diy end tables. If you have a durable end table at home but the look has gotten old due to scratches and some faded paint. You can always paint it again and make the look completely new. Tutorial
11. How to Build a Stump Coffee Table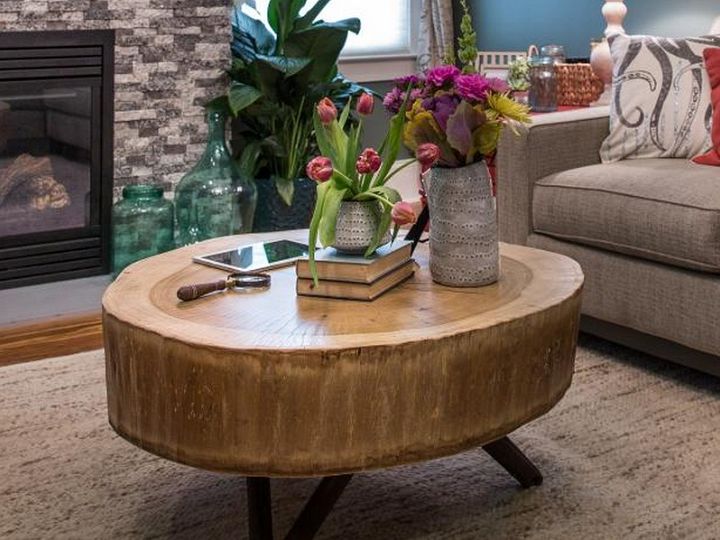 Coffee tables looks impressive in any household. However most of the coffee tables we see at stores are highly expensive and hence unaffordable for most of us. With diy tricks and tips you will easily be able to make your own coffee table like this stump coffee table here. the look of this table is off course raw and pure which makes it unique and different from other tables. Tutorial
DIY Phone Stand Ideas – These are just the best DIY phones stands. We've selected the top ones that you should take a look! Design a stylish and practical phone stand. From basic stands made from recycled materials to elaborate wood and concrete stands!
12. Mid Century Modern Walnut End Table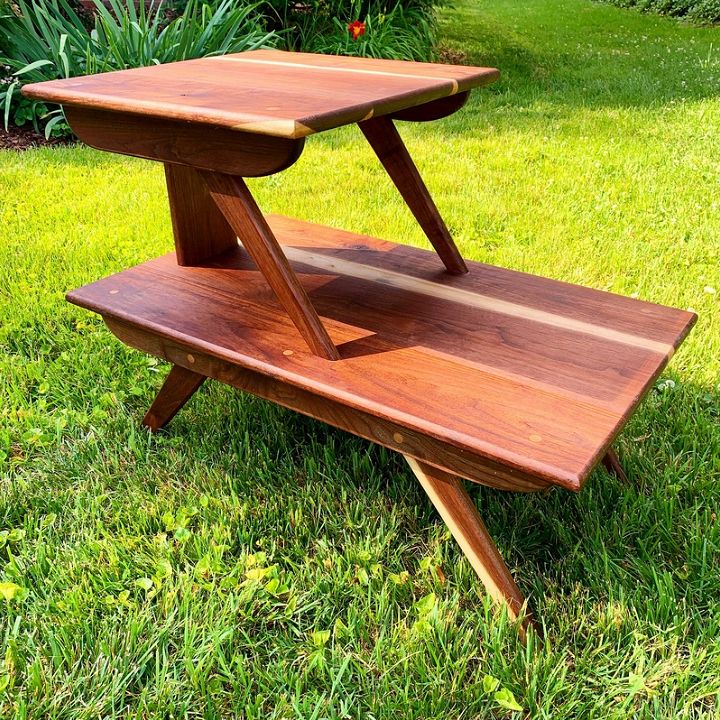 Walnut wood is always eye catching and works best for different kinds of furniture. This is a diy midcentury walnut end table that has a unique and different look as you can see. For this project hardware dowel is used along with lateral and tire supports. You need some basic tools which are given in form of list here. Tutorial
13. Anatomy of an End Table and Drawer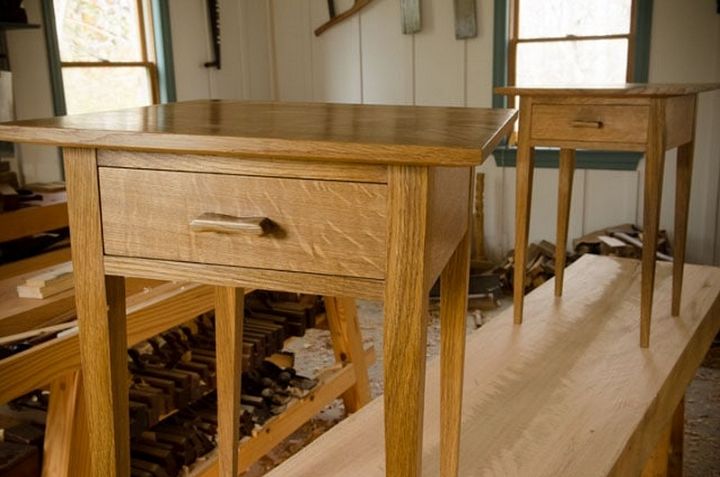 It's fun and interesting to build tables with drawers. This set of tables is made with quarter sawn white oak lumber. . For this project hardware dowel is used along with lateral and tire supports. You need some basic tools which are given in form of list here. The assembling of a table with drawers can be a little confusing for beginners but you can easily take your guidelines form this diy project. Tutorial
14. DIY Hexagon End Table Using One Board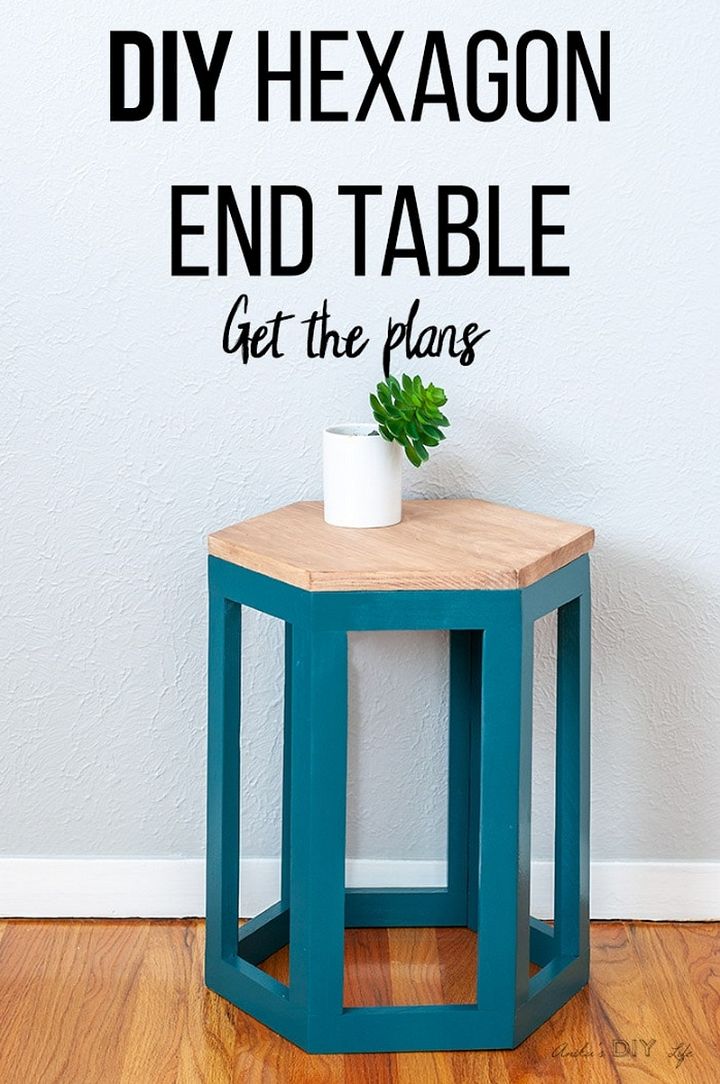 Have a look at this beautiful hexagon end table that you can also build as a side table for your sofas in living area. You might have seen hexagons recently everywhere as they are a latest trend. The entire table is completed in one just one board. Tutorial
15. Farmhouse End Table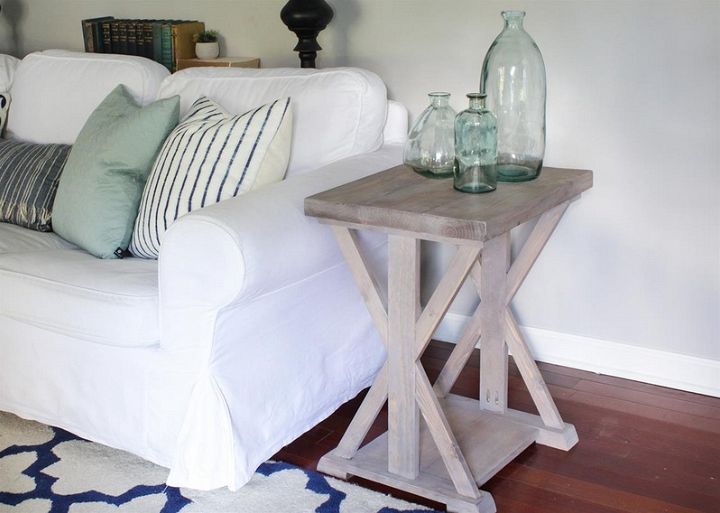 This is a diy farmhouse end table made with limited material and in a limited time. The table has two simple supports on both sides. The lower shelf is adding to the beauty and look of this table. You just have to be particular about the dimensions to be accurate about results of your efforts. Tutorial
16. Basic Beginner-Friendly End-Table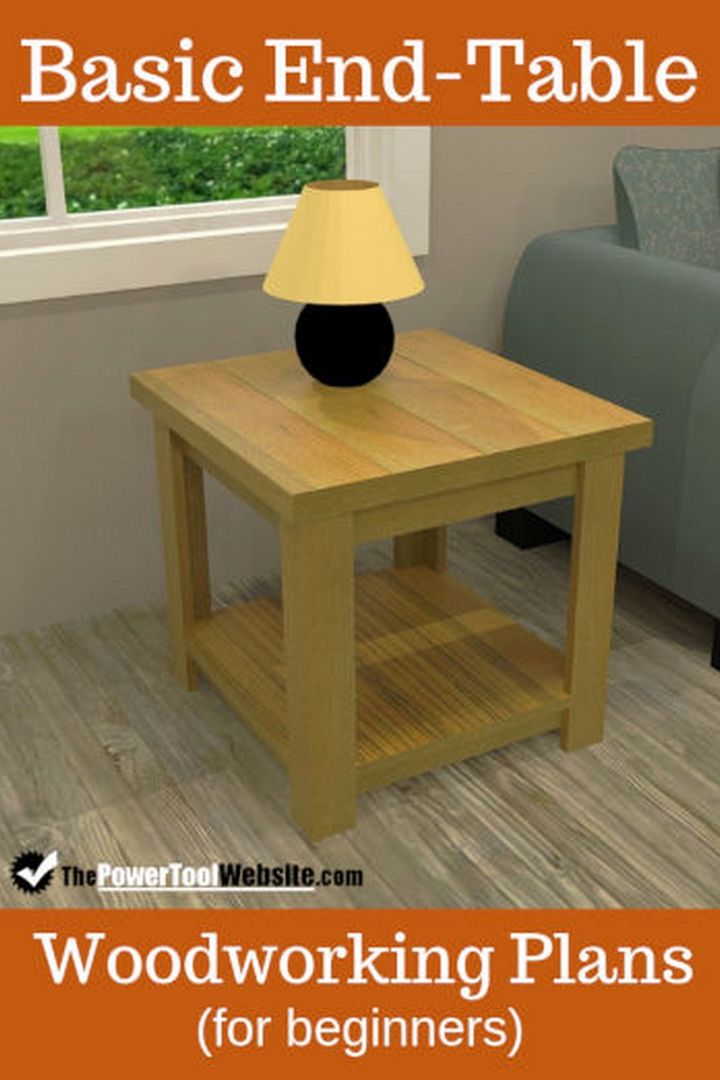 Not everyone is perfect in woodworking so for the beginner woodworkers this project is a perfect way to start. Have a look at this beginner friendly diy end table here which is easier to make than it seems. This project will also guide you about staining the wood and applying wipe on poly. Tutorial
17. How to Build a DIY Farmhouse End Table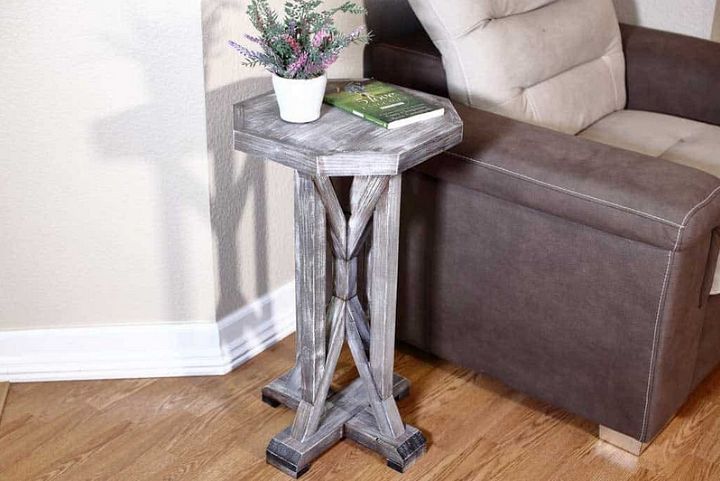 This is a basic diy farmhouse end table however the dimensions here are very important. Lumber sizes and al the materials are listed here. the basic tools that you are going to need in order to build this table are also given like tape measure, drill, meter saw, nail gun, trigger clamp,kreg clamp and kreg jig. Tutorial
18. Preston Nesting Side Tables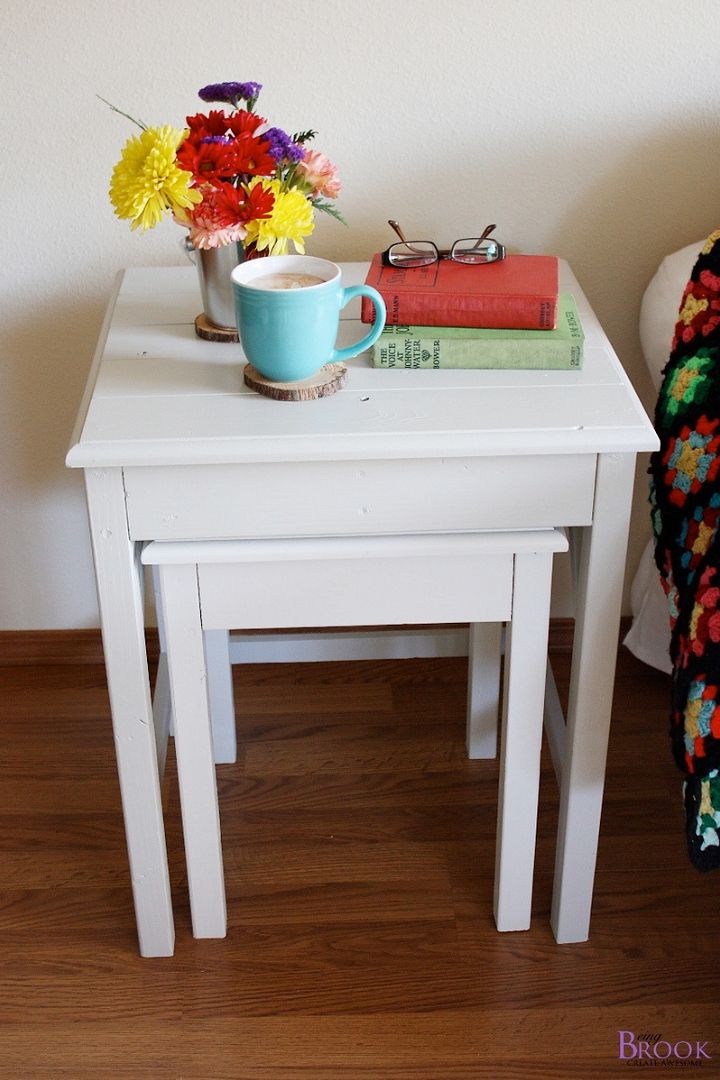 Have you ever tried building nesting tables for your home? If not then you must give it a shot as it so interesting and satisfying to create your own furniture. For this you need to have some basic wood cutting skills. Besides cutting some assembling and drilling are also required. Tutorial
19. How To Build A Rustic DIY End Table From Reclaimed Wood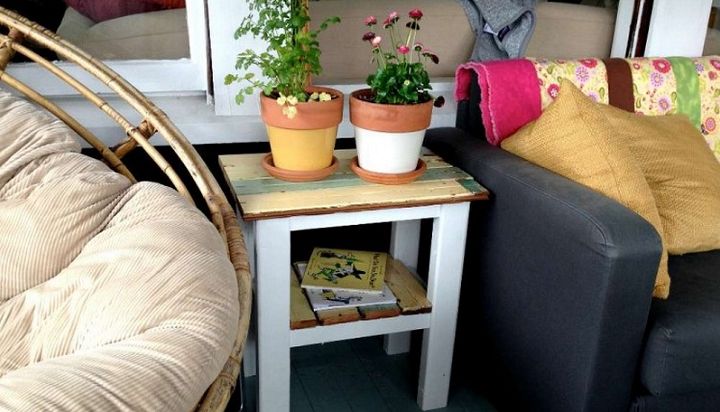 It's always better for the environment as well as for your pockets to sue re-usable stuff and recycle it to make something new. This diy end table is made with reclaimed wood and have a look at this beautiful rustic end product made at the end. Tutorial
DIY Plant Stand Plans – If you're a fan of flowers, then you're probably seeking out creative ways to ensure they have a beautiful space to live in. We particularly love these adorable diy plant stands that can help us arrange the flowers to their ideal spot in the home.
20. How To Build The Folsom End Table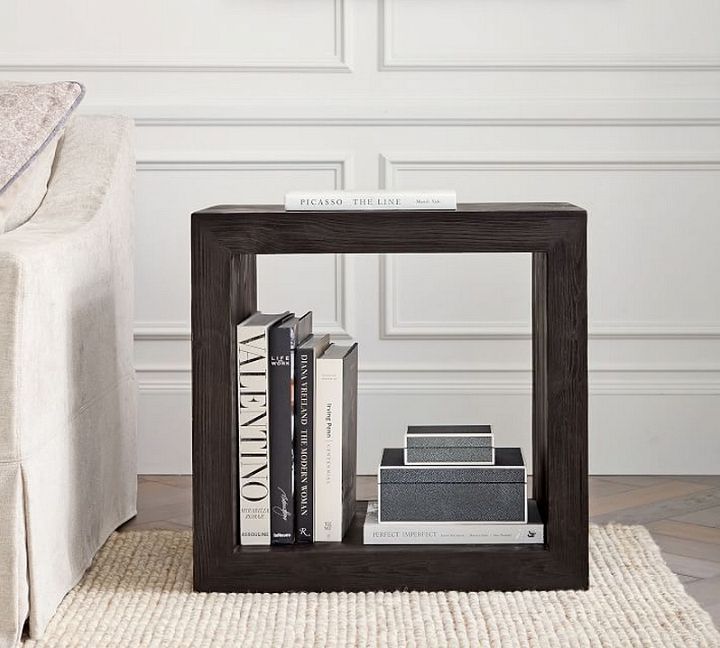 You can build some very expensive branded end tables all by yourself with just a little effort and some basic tools. If you have a limited budget you must compel yourself to build something for your home instead of buying it form stores. This is a diy Folsom end table that look perfectly stunning and wonderful and can go with any furniture theme at your home Tutorial
21. DIY End Table With Build Plans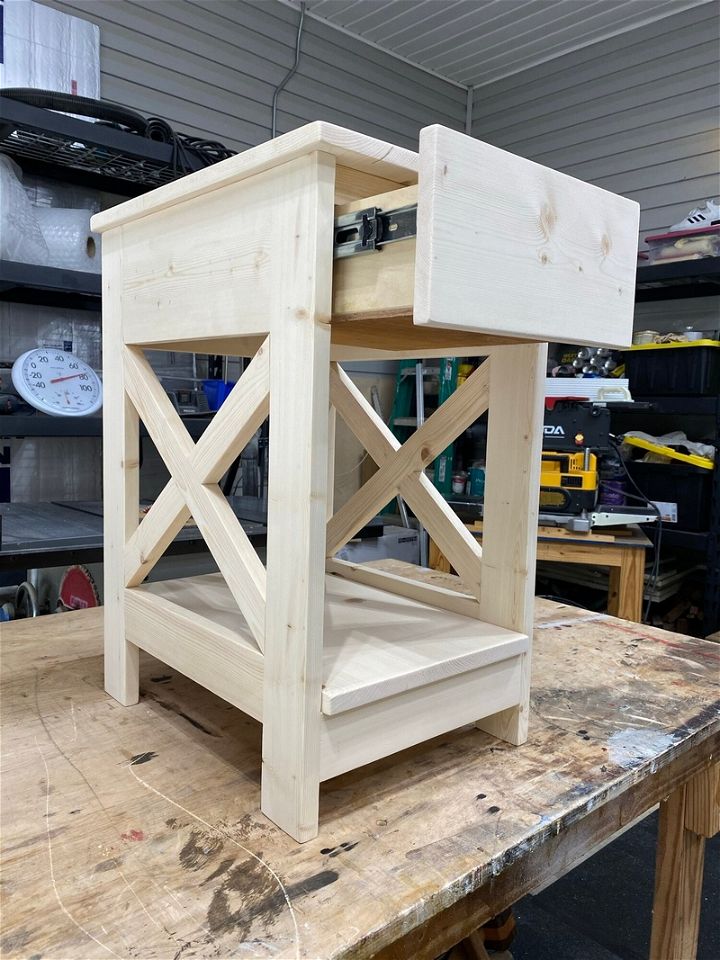 For any wood working project you definitely need some plans. In this diy project you will find some excellent and successful plans for furniture building. Your home décor is entirely in your hands now and will not be a burden on your wallets. Build this inexpensive diy end table for your home this weekend Tutorial
21. How To Build A Reeded End Table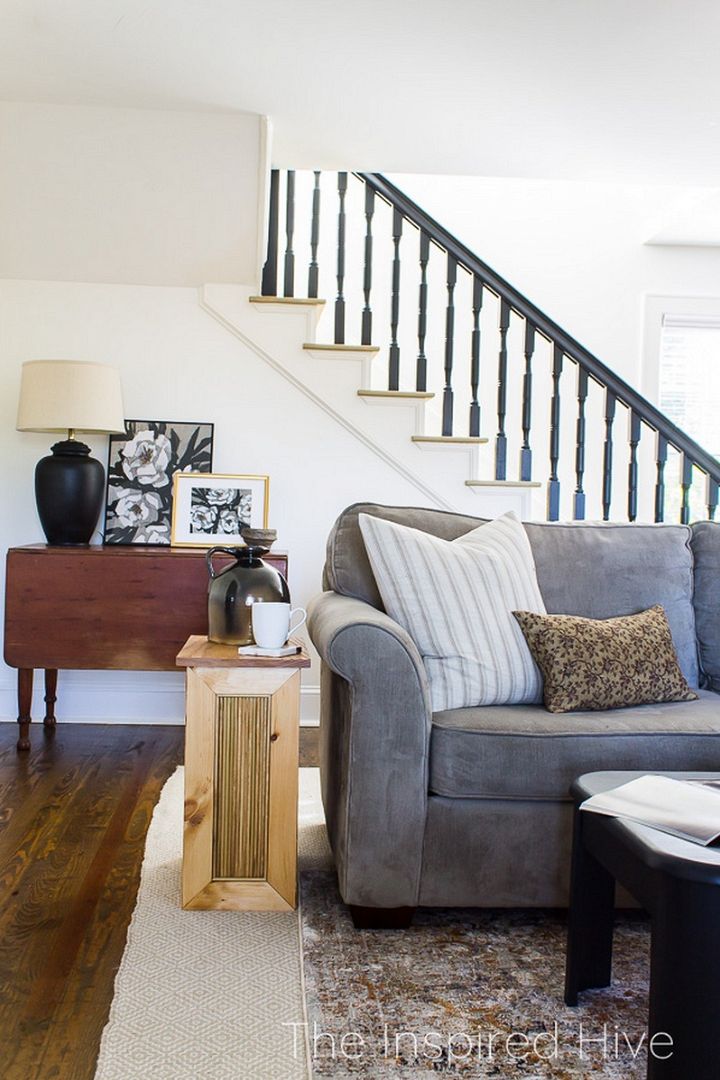 End tables and side tables can be of many different styles and design but you have to pick according to your requirement, choice and space you have at home for that. This project is leading you towards the making of a spectacular reeded end table that you will not regret making efforts for. Tutorial
22. Bright And Bold Refinished End Tables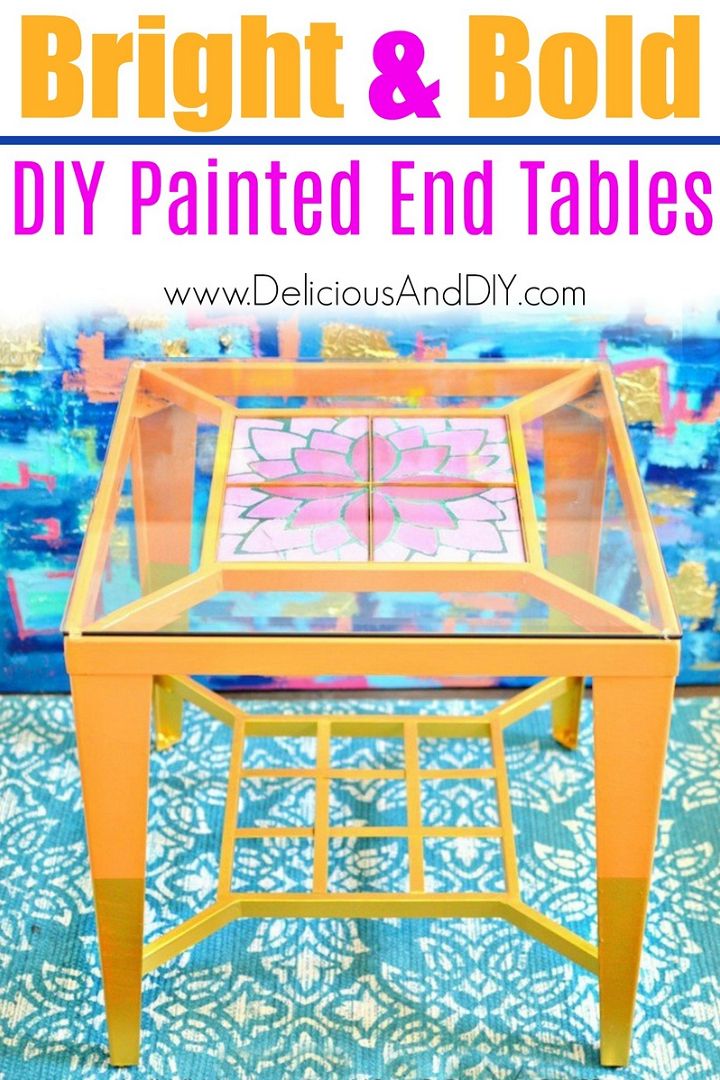 Many of us like bright and vibrant colors and designs when it comes to furniture for our house. It often happens that we don't get to see such brightness in furniture colors at stores. We can now make our own bright and bold refinished end table easily with these DIY project guidelines. Tutorial
23. Gold Hexagon End Table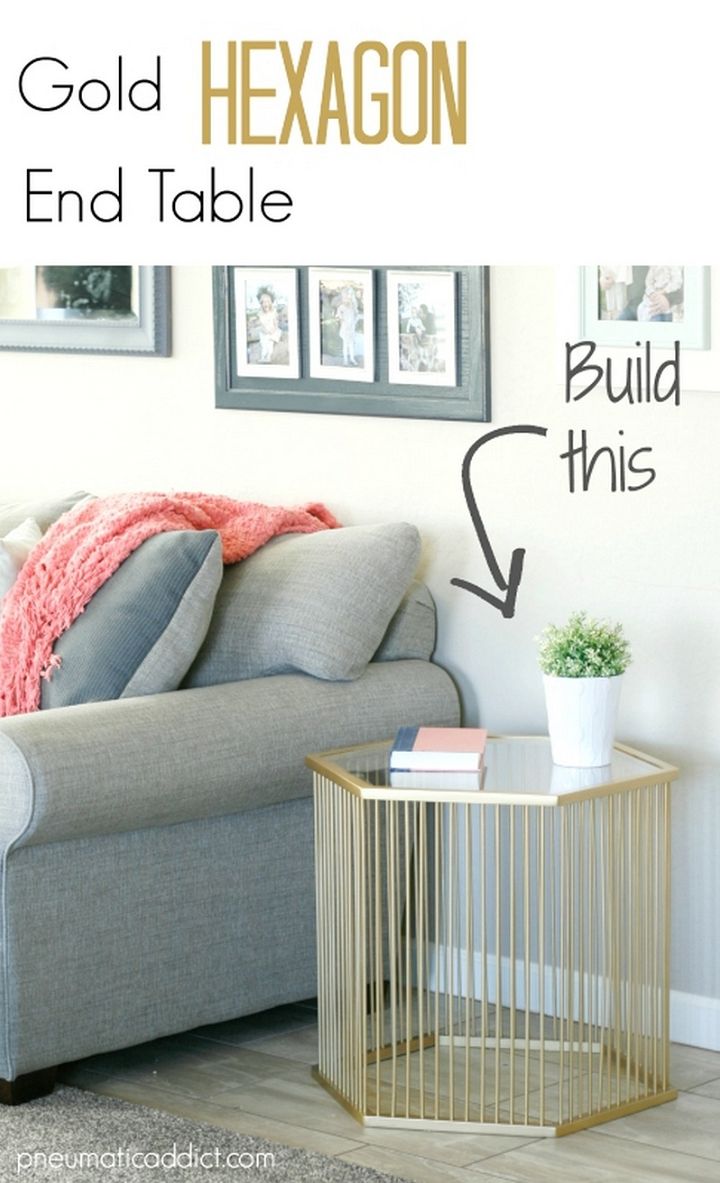 Have a close look at the making of this desirable and exciting gold hexagon table for your living space. The table is made with gold color and looks defined and clear in its character. Hexagon is recently been everywhere so add one to your house too. Tutorial
DIY Garden Bench Ideas – The first step is to find a suitable location to build your own outdoor bench and test the following outdoor bench designs.
24. DIY IKEA Hack – Copper End Table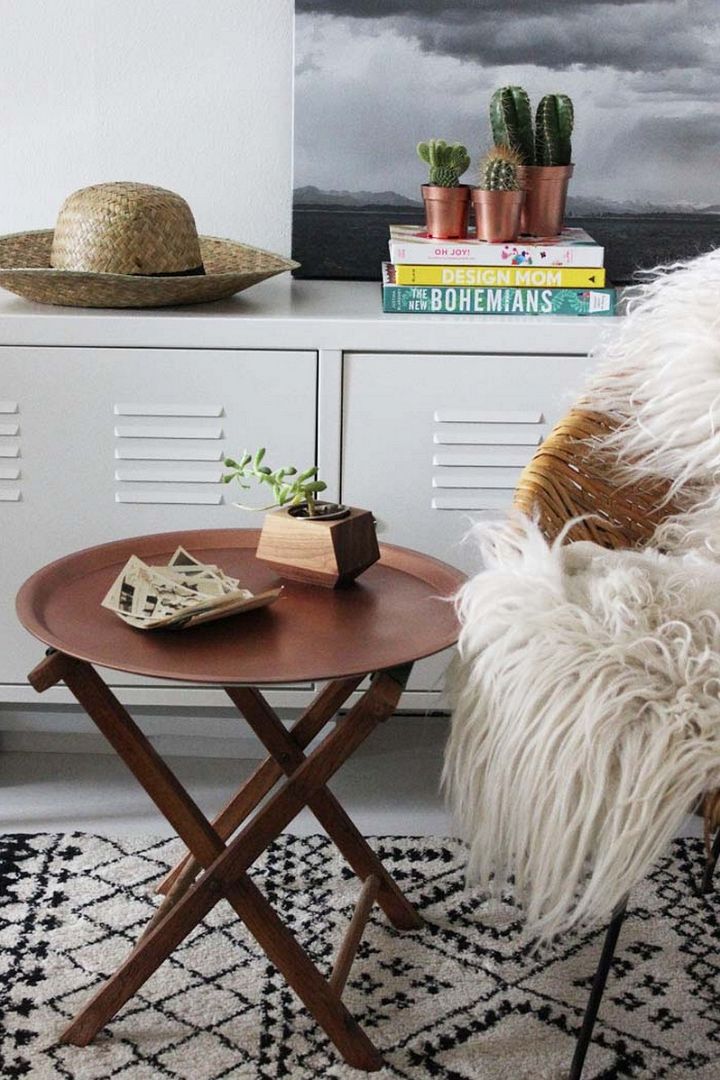 We all love ikea hacks. This is an ikea hack copper end table. As we know copper looks great with all kinds of furniture and themes. The table you will make with the help of this project here will be durable, and long-lasting. Be careful with the dimensions and measurements to be accurate with your results. Tutorial
25. How To Refinish An End Table With 3m DIY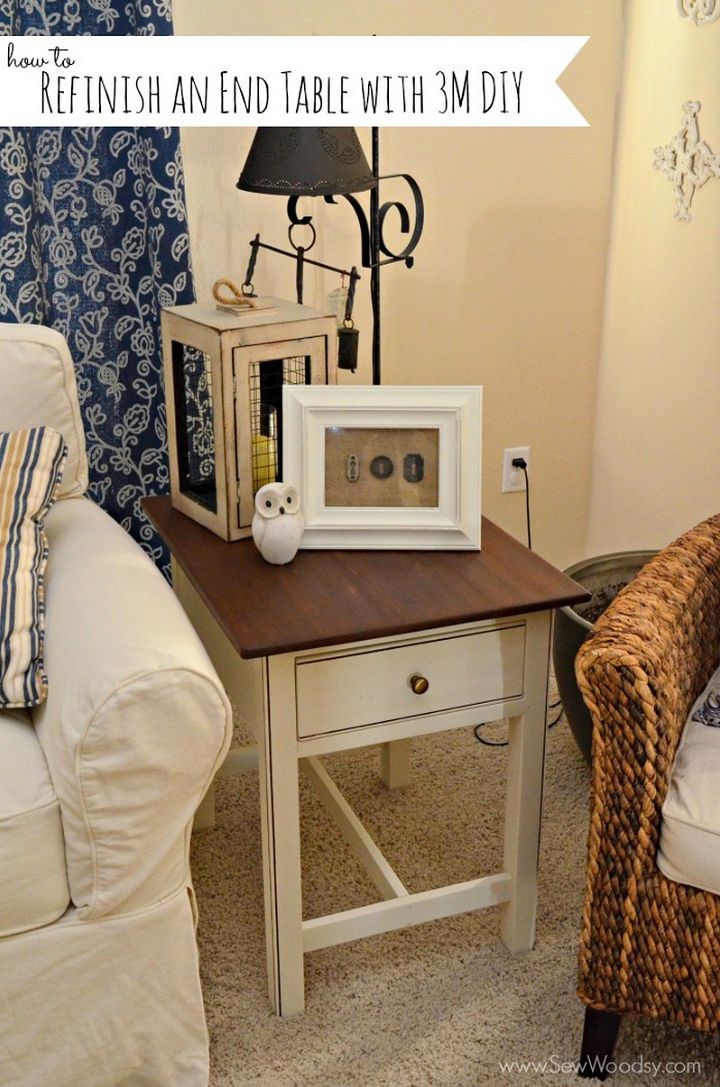 This small diy end table is quick and easy to make. If you are on a budget and still wants a nice side table or an end table for your house, you can now make it on your own with the help of this tutorial here. Follow the steps that you are told in this project and you will end up being super proud of yourself. Tutorial
26. End Table Makeover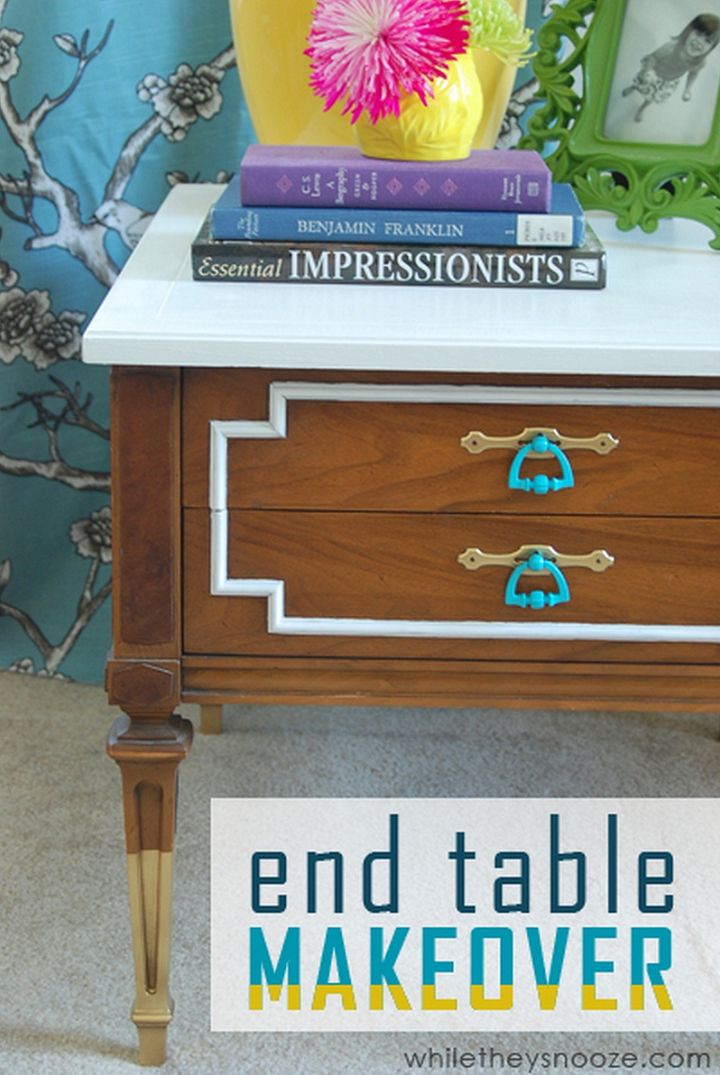 We all have some old tables, chest drawers or side tables at home that have become old in their looks. You can change the entire look of an old table with the makeover ideas given here. this transformation will end up in the making of a brand new stylish end table for sure. Tutorial
27. Chalk Painted End Table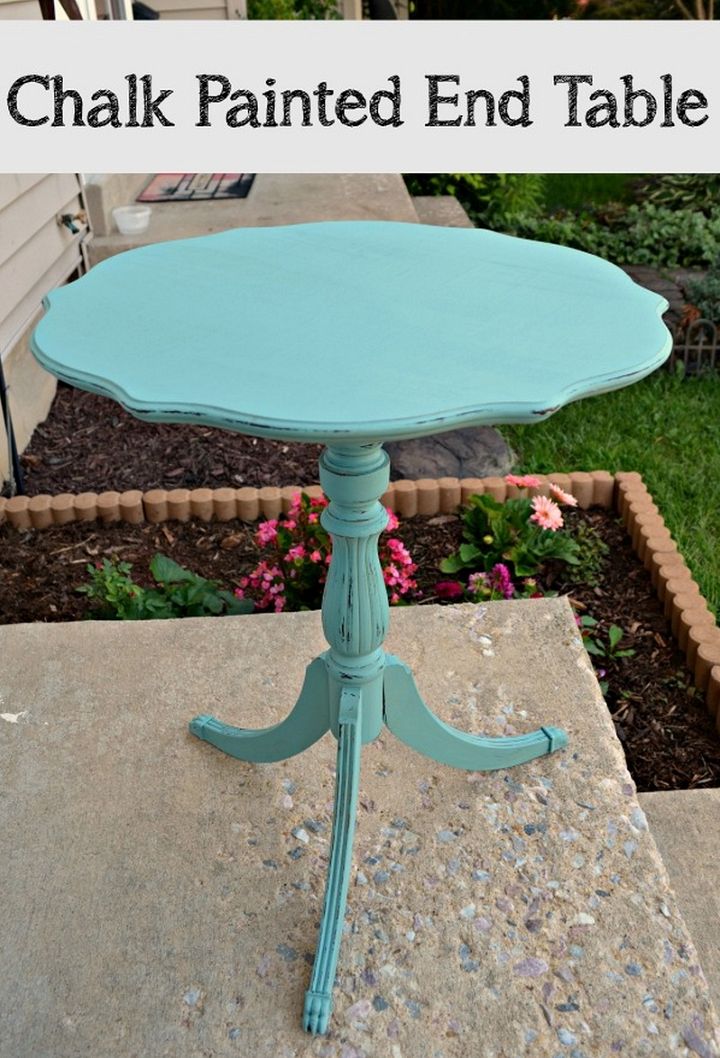 Chalk paint can sometimes do wonders for us regarding our furniture transformations and much more. This end table is a result of chalk paint on an old table and see the difference. We all get bored of our old furniture pieces and chalk paint can help you transform them and make them look entirely new and unique. Tutorial
DIY Fireplace Cover Ideas – These 25 creative Design Ideas for Fireplace Covers, you can now create the covers yourself that not only complement the overall theme of your living space, but also allow you to feel warmth and love through the air with no worries.
28. How To Build Elegant End Table Using Scarp Wood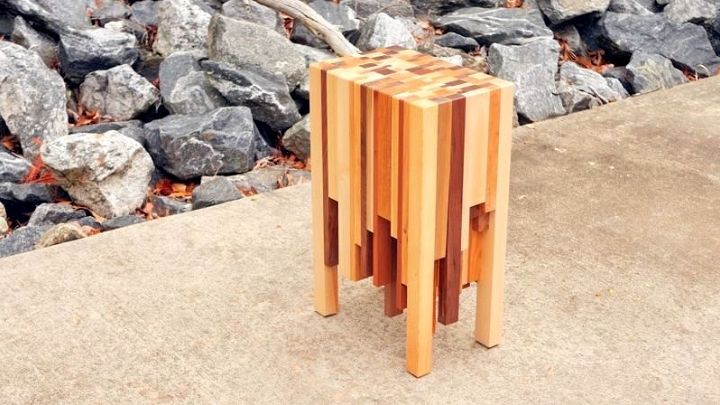 You must have some scrap wood in your garages that you can use for various purposes. This diy end table is made with scrap wood and with some efforts put into this, an elegant table is ready. Scrap wood can do wonders so you also must try this out for your home. Tutorial
29. How to Build a Crate End Table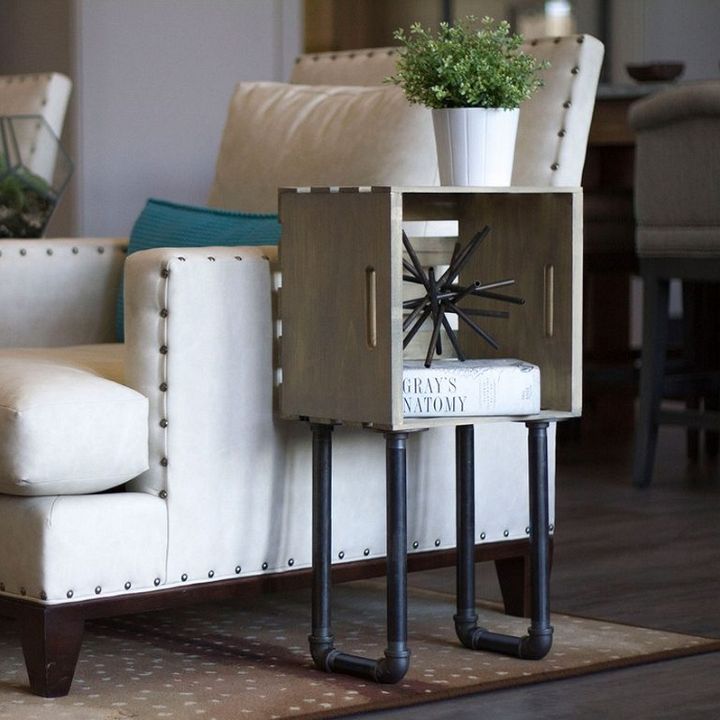 Have you ever thought of converting a crate into a side table? This project is for sure unique and surprising for most of us. In this project you will see a crate becoming a side table and that too very modern and stylish. Try this out and you and the results will amaze you. Tutorial
Conclusion:
These diy end projects are unique and you can easily follow the tutorials in order to make one for your house. Without such handy and small tables our home looks incomplete as they highly useful and makes the entire look of the house complete and also gives a character to that space.