Dogs are the most loyal friends that a human can have. Since dogs are not very demanding and adjust easily with us in our households, we must consider giving them some space of their own after all they deserve it. Here you will see 15 Free DIY Dog Kennel Ideas For Indoor & Outdoor that will teach you how you can give your pet a nice and warm home of their own within your budget. Almost all the projects you see here are easy and even easier to maintain. Consider these diy dog kennel if you also have a dog as pet.
Some of the dog houses here are made with the wheels at the bottom so that they can be dragged anywhere. You must go through all the diy dog houses first and then select your favorite ones that you really want to copy and follow. For your ease and convenience, written descriptions and tutorials are given along with the list of supplies and materials that you might need. You can pick and choose a project depending on the space you have, your pet's requirements and your budget.
1. How To Make A Dog Kennel
Its very important to let your dog feel secured and welcomed in his independent home. For that reason its even more important that you actually know what he wants and how he wants his home to be. This diy dog kennel is all about the likes and dislikes of your four legged friend. There is a long list of supplies and materials that you need to have in order to build this kennel so go through the project thoroughly. Tutorial
2. DIY Dog Crate Console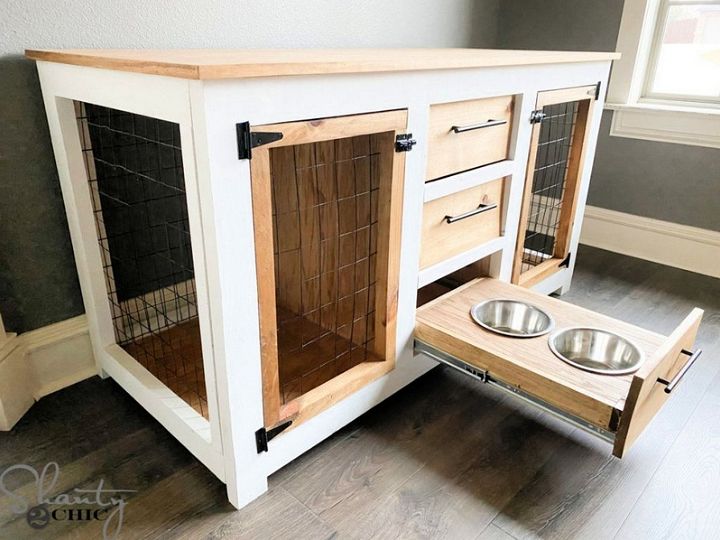 This diy dog kennel is made with some of the reusable materials. As we know that recycling is very important and helps the eco system as well as your budget constraint. Go through this project thoroughly and lets see how you can make your version of this diy dog kennel. Tutorial
3. Hidden Dog Kennel – Custom Cabinet DIY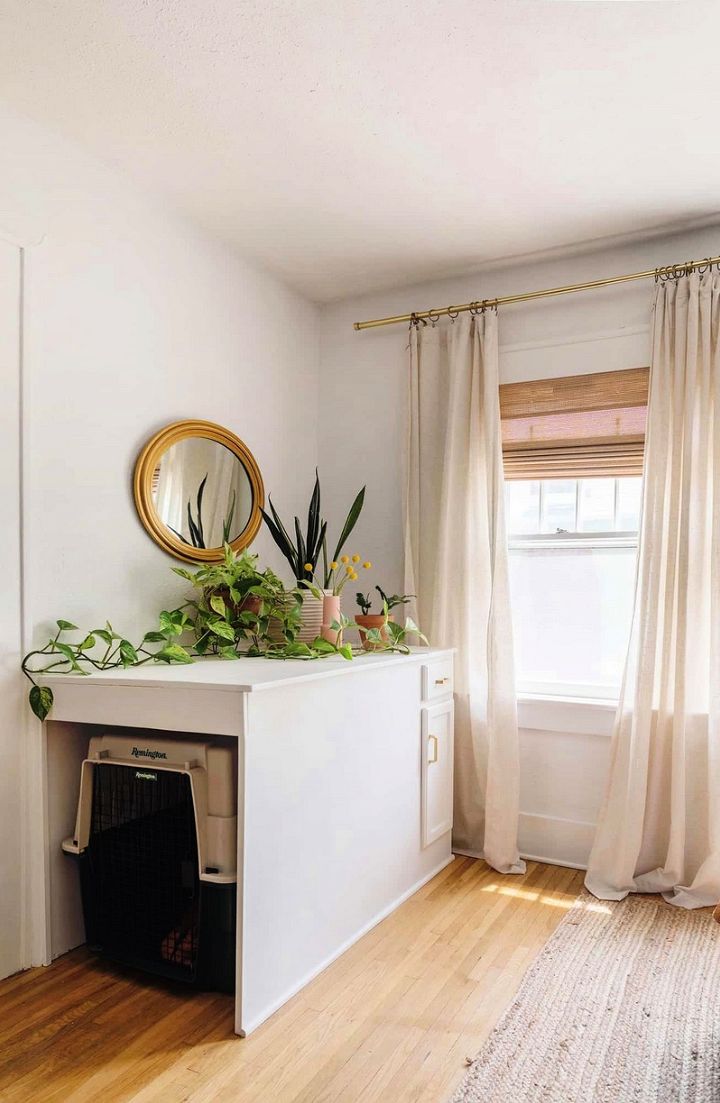 Not everyone has a spacious home and enough space to spare for a dog kennel. Therefore we have this project here where you can learn how to fix a custom cabinet dog kennel and keep it hidden in a small space. In this way you do not need a lot of space and still keep the pet in a nice home of his own. Tutorial
4. Large Wood Pet Kennel End Table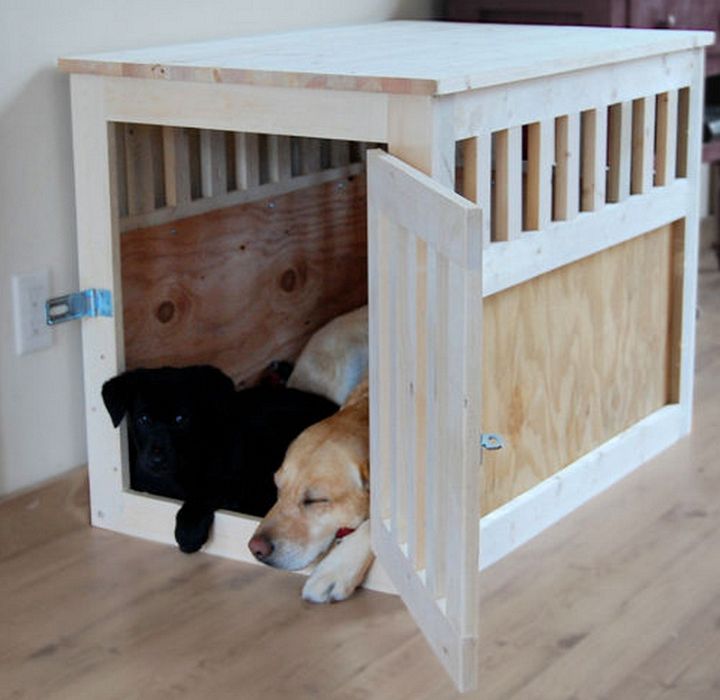 Have a look at this massive structure of wood turned beautifully into kennel for your dogs. This end table have enough space inside it that it can give space to more than one pet easily. you can keep this end table anywhere in the house or maybe where your friends like it more. Follow this step by step woodworking plans and make this diy dog kennel Tutorial
5. DIY Barn Door Dog Crate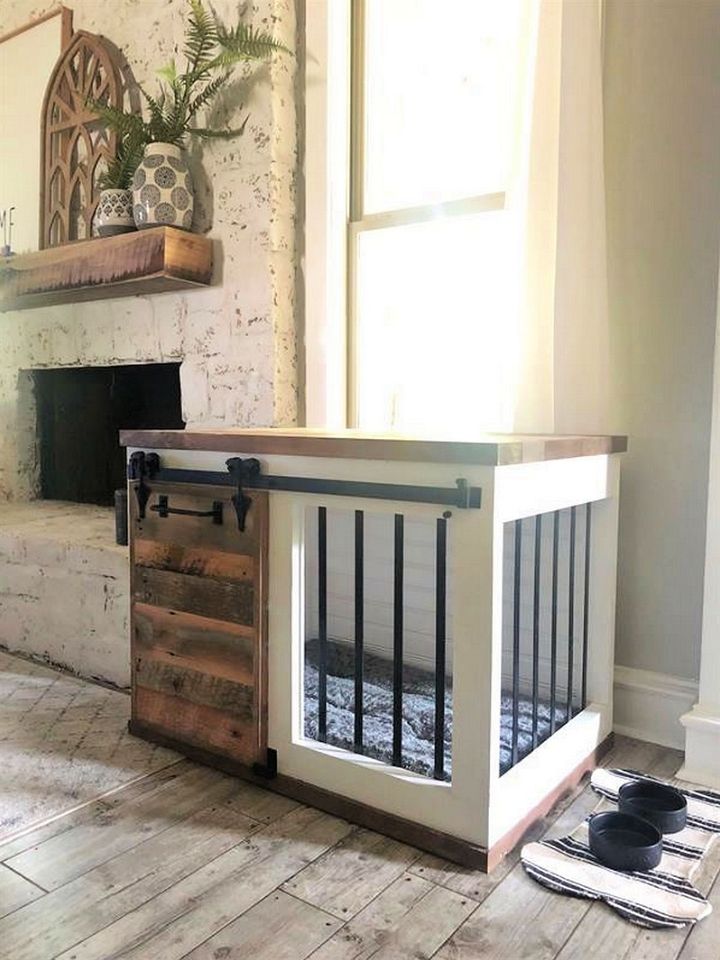 This is one of the coziest and warmest place for your beloved pet. Look at the basic barn door here which is absolutely suitable for this dog kennel. This kennel is exactly what your dog will love to have as his home. This structure looks modern yet typical therefore try this best combination and give your dog a nice home. Tutorial
6. DIY Dog House Build Using Plywood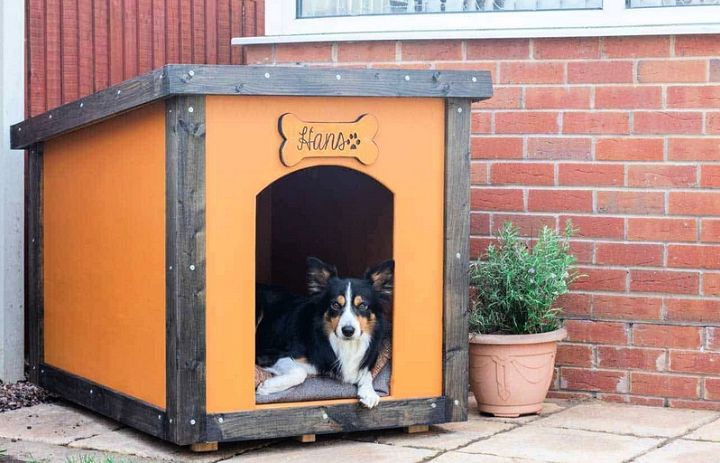 If you are thinking of providing your dog a new home and thinking of what to make it with, try plywood. This is the easiest material to work with especially when it comes making your pet's house. Besides plywood look for the other materials, gather and start your project right away. Tutorial
7. Easy DIY Dog Kennel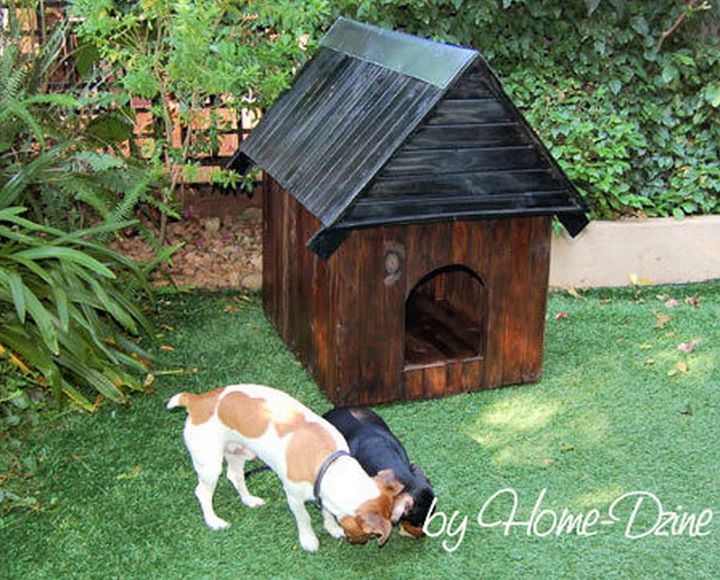 Have a look at this very simple and basic kind of a dog home. This is not only cute and similar to the ones we see in cartoons, but also easier to move and drag somewhere. The size is small and do h=not have much space inside but cozy and warm at the same time. Tutorial
8. DIY Dog Crate with Sliding Door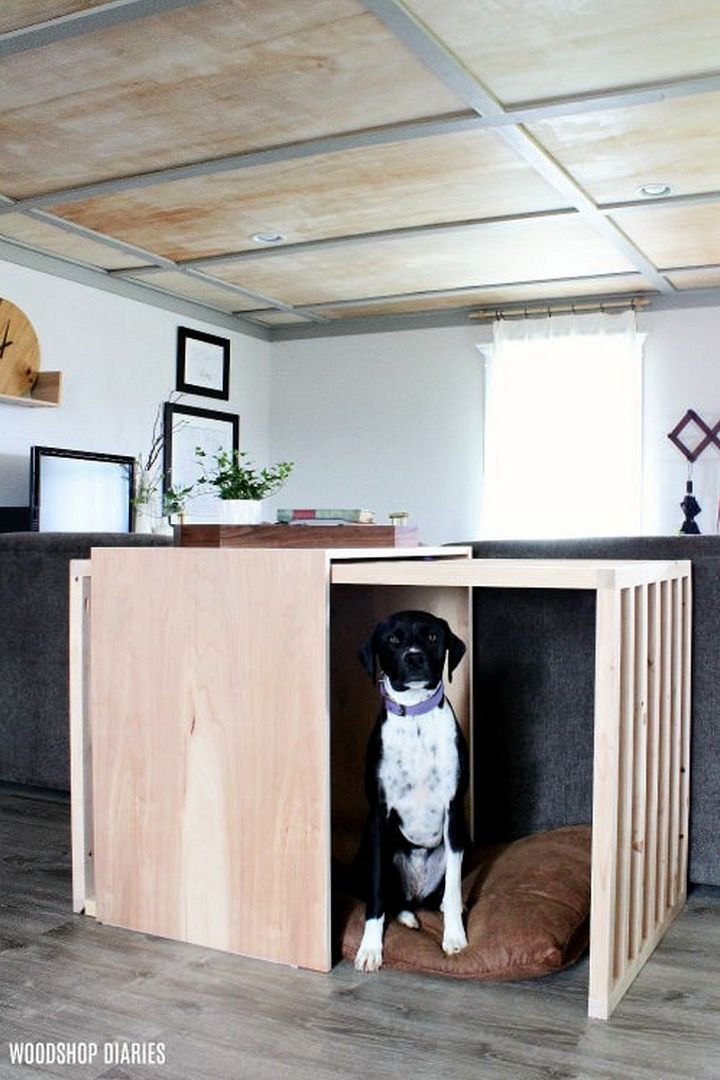 You can also make a dog crate with unique features such as a sliding door as you can see here. this way you can save the space and still let your pet enoy his own independent home. This is maybe an unconventional sort of dog home but its no doubt nice in appearance and easier to maintain. Tutorial
9. How to Build a Dog Crate That Doubles as an End-Table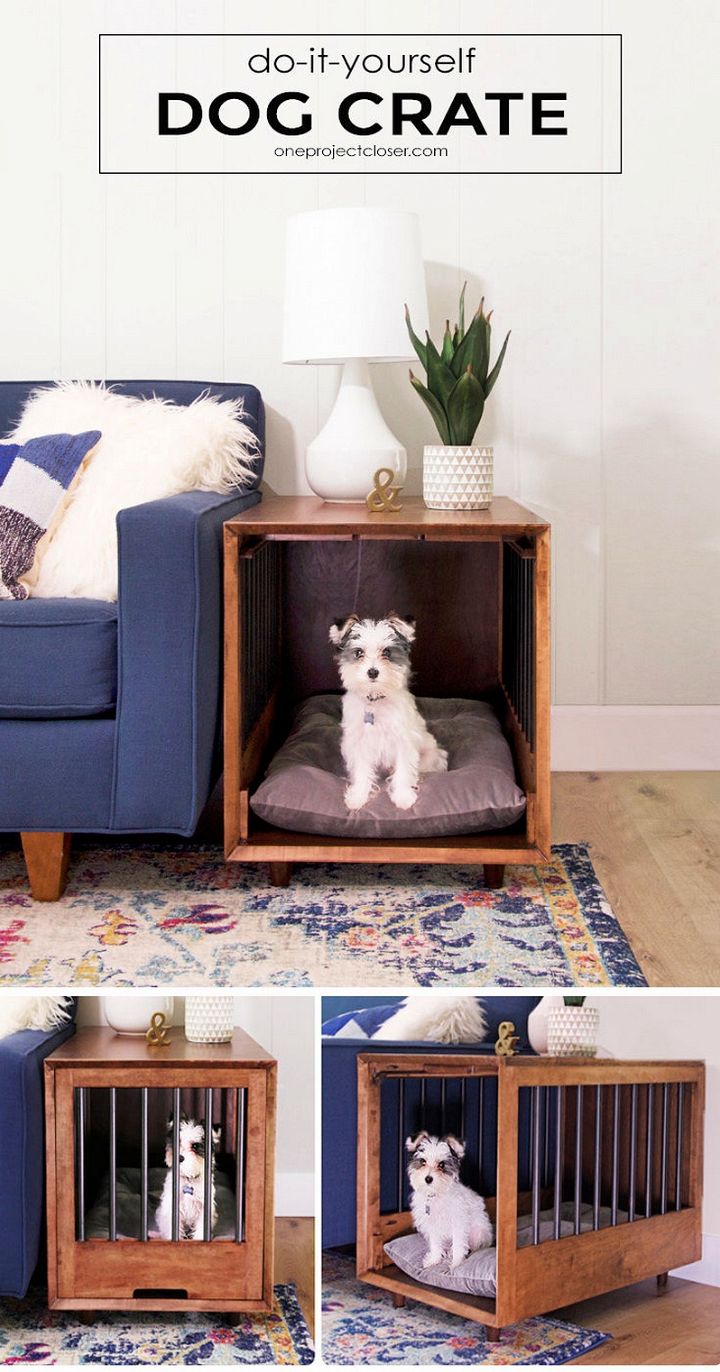 When you have smaller space, you must go for ideas that saves space and can be used in multiple ways. Have a look at this dog kennel here which can also be twisted and become an end table when needed. Try making this dog house with the help of the tutorial given here. Tutorial
10. Cheap Easy Dog Run to Build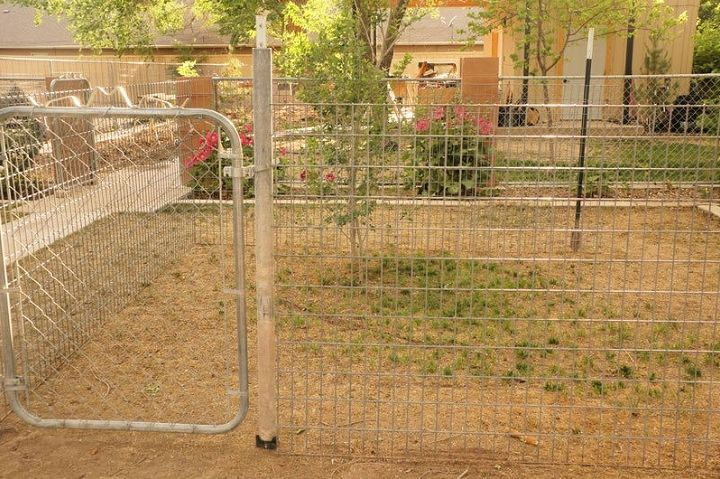 This structure that you see here has many qualities in general. This is a cheap place that you can easily build for your dog to live, run and enjoy its life. Its spacious enough hat your pet can easily and very conveniently roam around. It's obviously a structure that is for the outdoors but you must give this a shot. Tutorial
11. DIY Dog Crate Table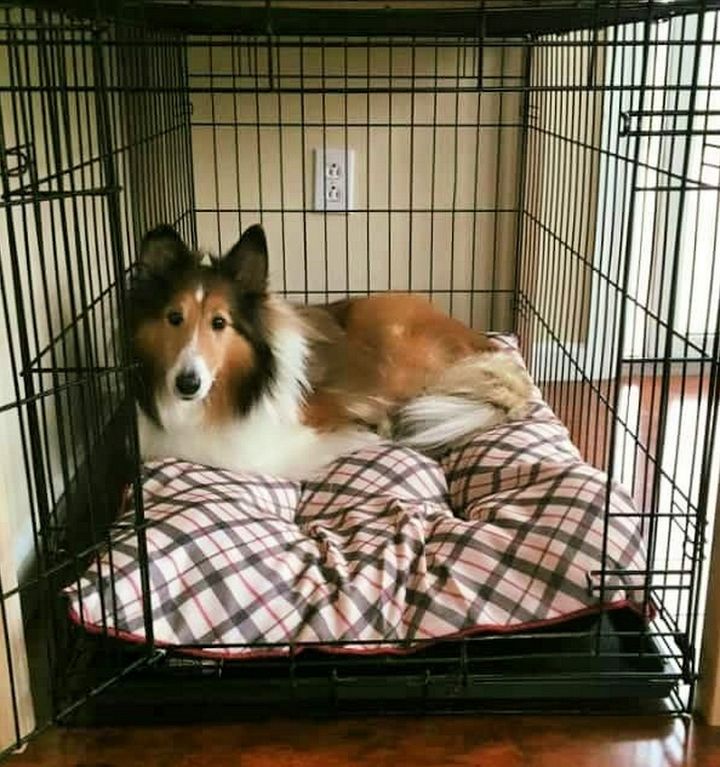 While you do diy projects, you must go for the easier options in terms of budget and efforts. Choose project that you can do with easily available supplies and materials. Go through this project carefully and see how you can make this diy dog house and what can be your version of this project. Tutorial
12. DIY Dog Crate Kennel – How To Build Your Own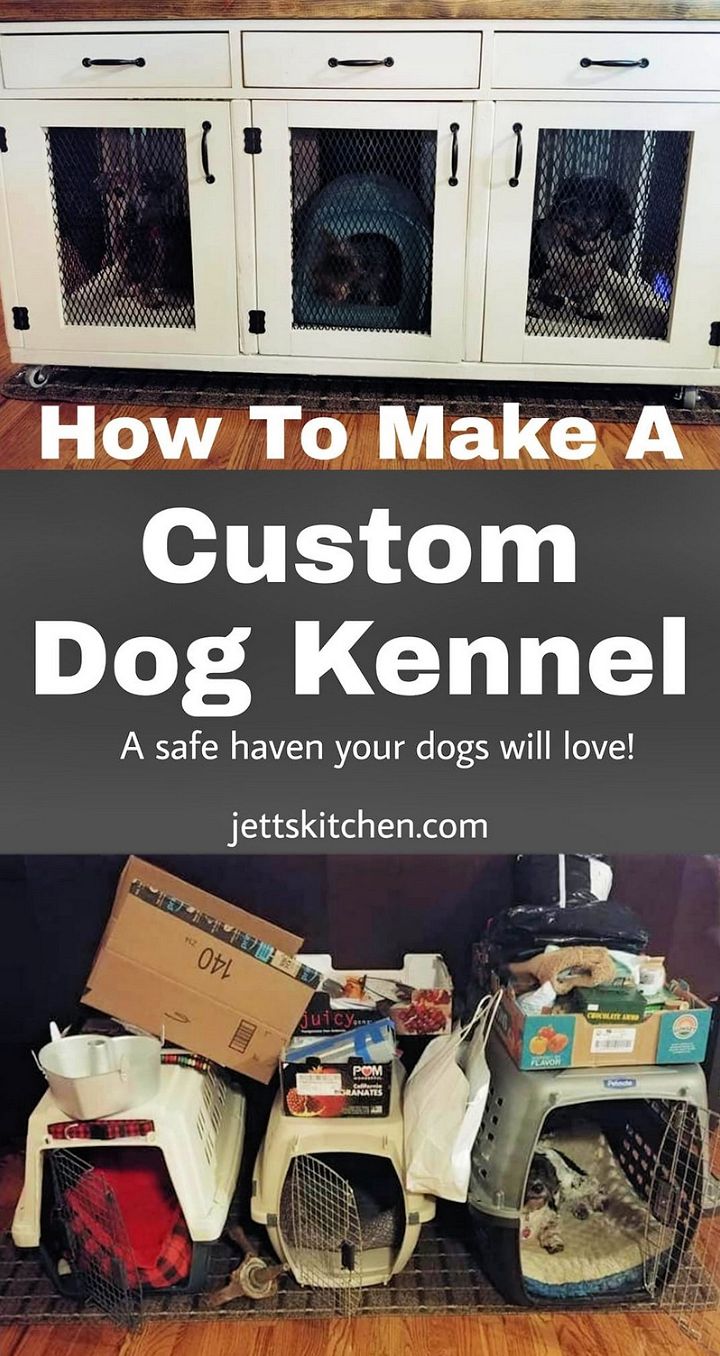 This project is only for you if you have more than one dog and you want a nice but independent space for all of them. This diy dog kennel is a warm, cozy and welcoming place for your pets. Dogs are very intelligent and compromising at the same time. They can compromise on their likings and disliking easily but it's our job to give them the environment that they really like and deserve. Tutorial
13. Building a Dog Kennel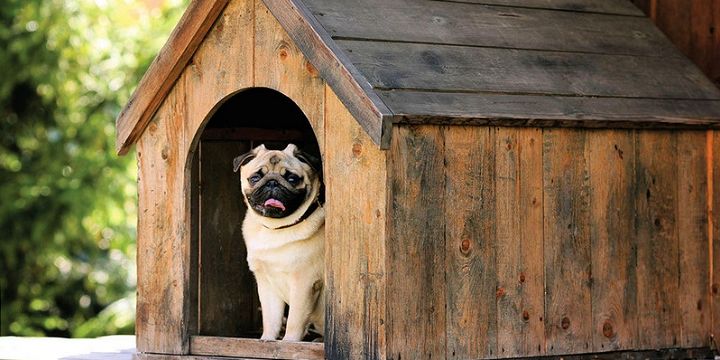 Building a dog kennel might seems to be hard and effort taking project but it's actually not. Go through the details of this project here and you will see some tricks and tips to make an easy and quick diy dog kennel within your budget so learn to make this now. Tutorial
14. DIY Dog Crate Table Topper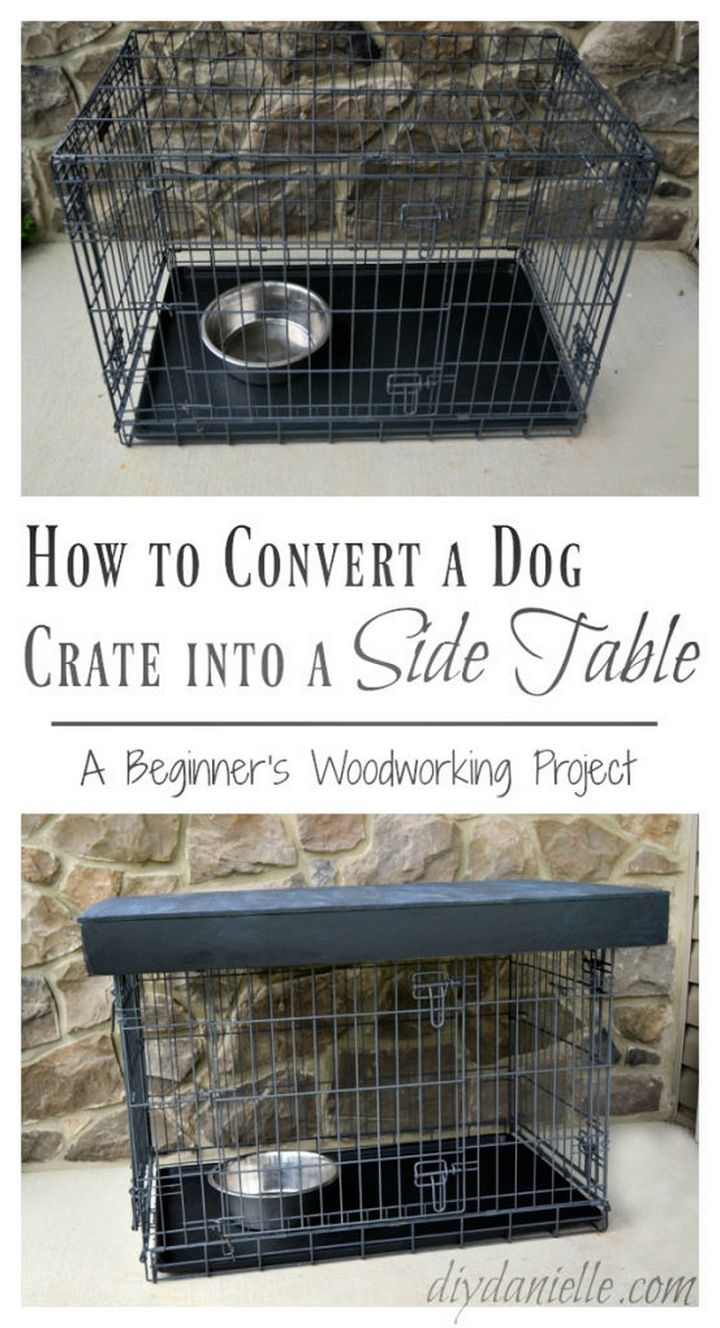 This is a very basic and typical kind of a dog cage that you see here in this project. The top part is a table which is sort of a unique feature we normally don't see in dog cages. Try to learn to make this diy cage with the help of the tutorial given here and see how you can make your own version Tutorial
15. How to Make a DIY Dog House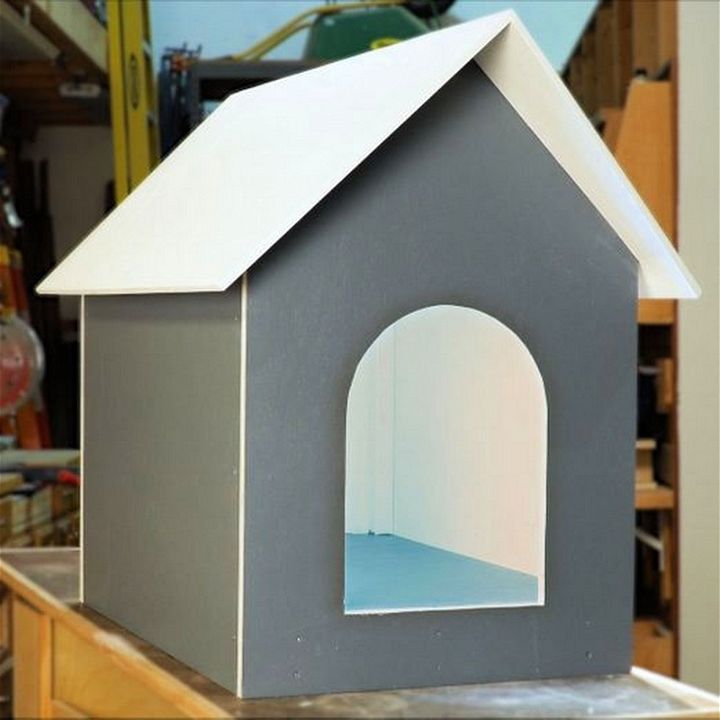 Dogs are most loyal friends a human can ever have. For such loyal buddies, we must consider making a very nice, welcoming, inviting and cozy place to live. They surely need their space but they won't say it for obvious reasons. Go through this project and try to copy this idea. Take help form the tutorial here. Tutorial
Conclusion:
All of the diy projects of dog kennel are thoughtful and made with full conviction and determination. You can also make a dog kennel keeping in mind the needs of your dog. The love of your pet will make you do it for them so let's start.