As we know that Mother's Day is approaching soon therefore we must make some preparations beforehand. although we all have many ideas every year for mother's day gifts however everyone look for some new ideas and we all look forward to bringing some creativity and beauty on our gifts for our mothers on their special day. All of these 15 Best DIY Mother's Day Gift Ideas & Tutorials are easy quick simple and affordable. Get into the details of any project that you like the most and get started with it.
Every project here is quite different from each other and has its own uniqueness within it. Before starting off to prepare and make any gift for your mothers on mother's day you must think of their choices, like and dislikes first. If your mother is always involved in kitchen and likes to be there for the family, you can make the diy personalized cutting board, spoon and other things related to kitchens. Besides this if you and your mother have any plans to cherish the old memories and times you have spent together then a nice diy photo frame can be a perfect gift.
1. Personalized Cutting Board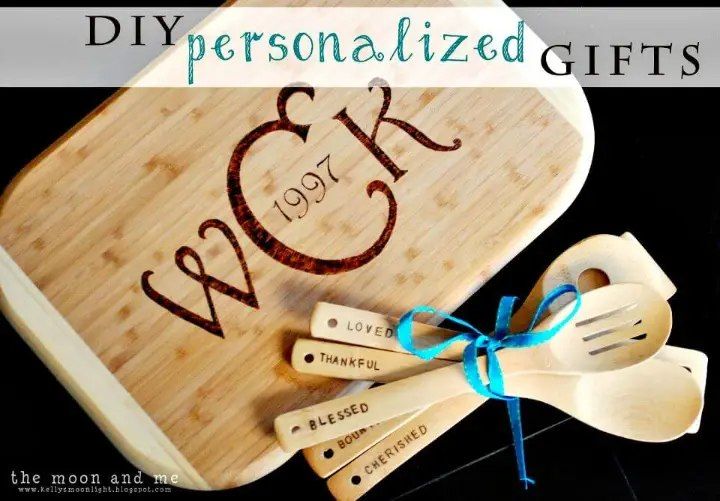 Mothers are very special hence deserves some Homemade Special Gifts on a mother's day. This is a personalized mother's day gift and it's a cutting board. most mother spend most of their time in kitchen hence this gift can be perfect for them as it will always remind them how special and acknowledge their role in the house is. Tutorial
2. Barg Book Zig Zag Pattern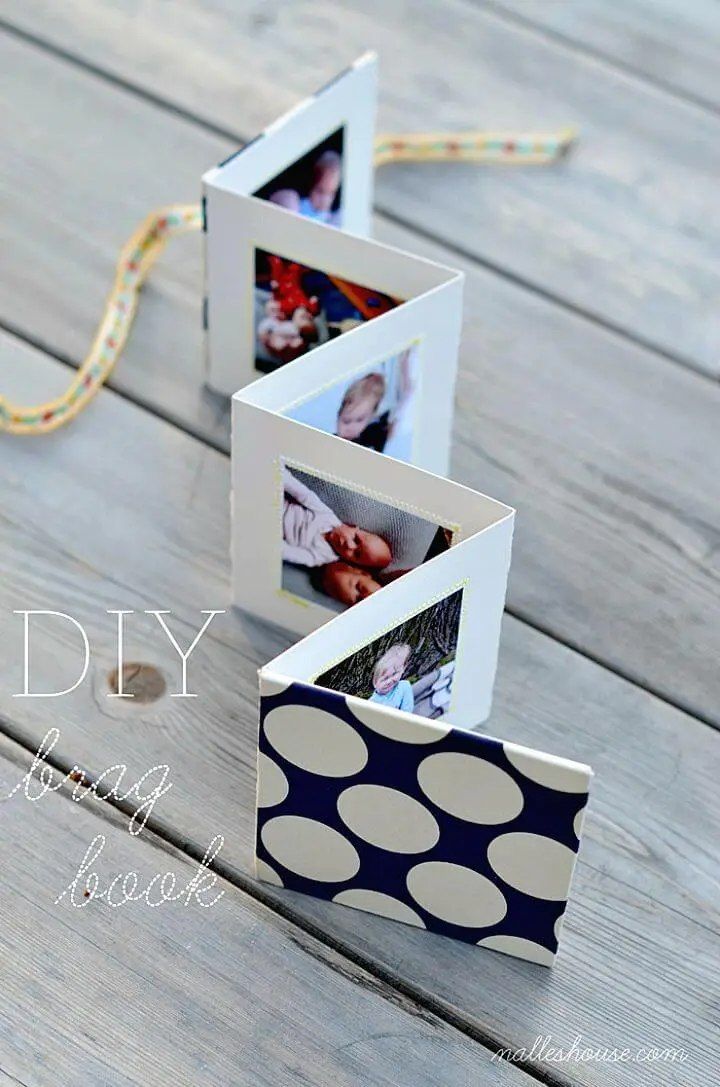 Here we have a barg book zigzag pattern and this can be a perfect mother's day gift. You will need bristle board, embroidery mounted board, fabric, photos, ribbon, coordinating thread, scrapbook glue and photo adhesive or double sided tape. This step by step construction process is so easy that anyone can easily get along. Tutorial
3. Popsicle Stick Frames for Mother's Day Gifts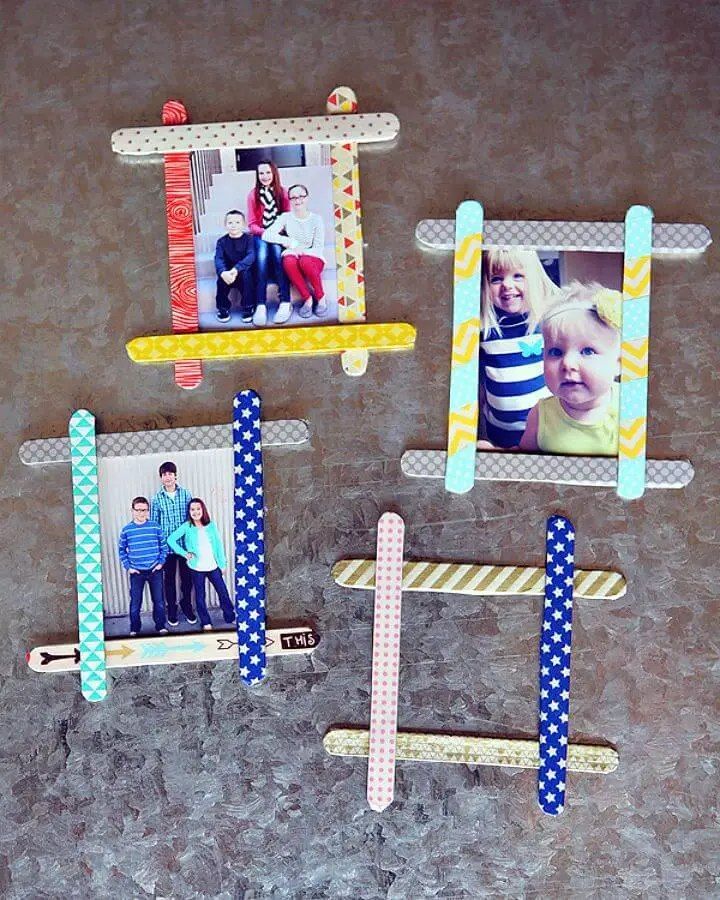 This is a beautiful frame made using Popsicle sticks and you can make it too. As we know that mother's day is a special occasion and we must make some special arrangements for that day including a special gift for our mother hence this project is all about that. You can cherish the old memories with your mother once again with this cute and adorable diy frame. Tutorial
4. Lavender and Lemon Soap for Mother's Day Gifts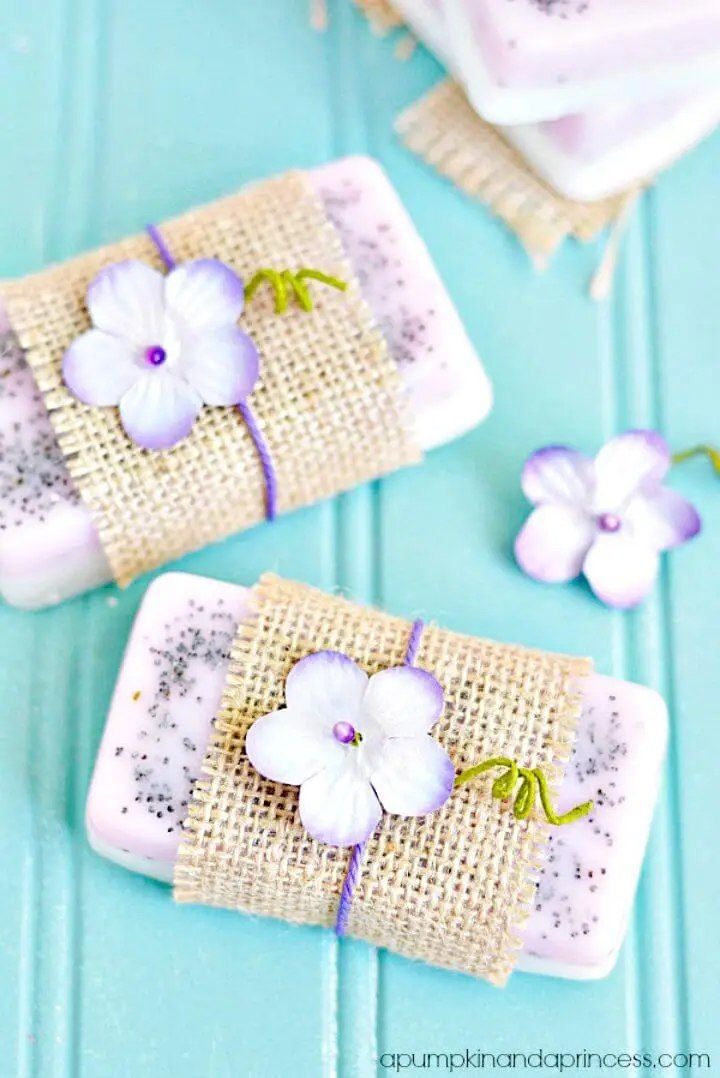 Here we have a diy soap idea that you can also follow and make for the upcoming mother's day. This is a lavender soap recipe with lemon that you can try at home. You will start off by taking a goat milk soap base. Add some lavender essential oil, lemon essential oil, soap mold, rubbing alcohol, soap dyes and poppy seeds Tutorial
5. Printable Mother's Day Coupons Gifts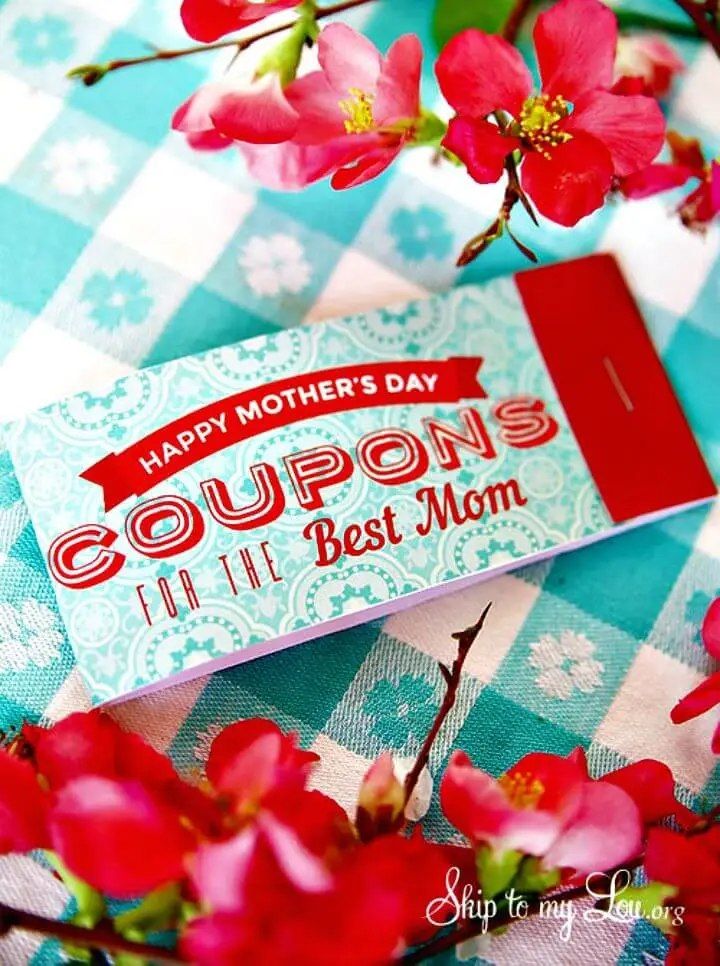 This is one unique mother's day gift idea that we have here. In this project you will see how we can make gift coupons for our mothers in mother' day and make her feel special about herself. For this you will need a colored printer, cardstock, white copy paper, stapler, scissors and free printable mother's day coupons. Tutorial
DIY Gift's for Men – If you're not certain what to buy the men you love you know, creating your own gift could be the solution! Look over this list of DIY presents for guys that will be great!
6. Adorable DIY Painted Wood Slice Coasters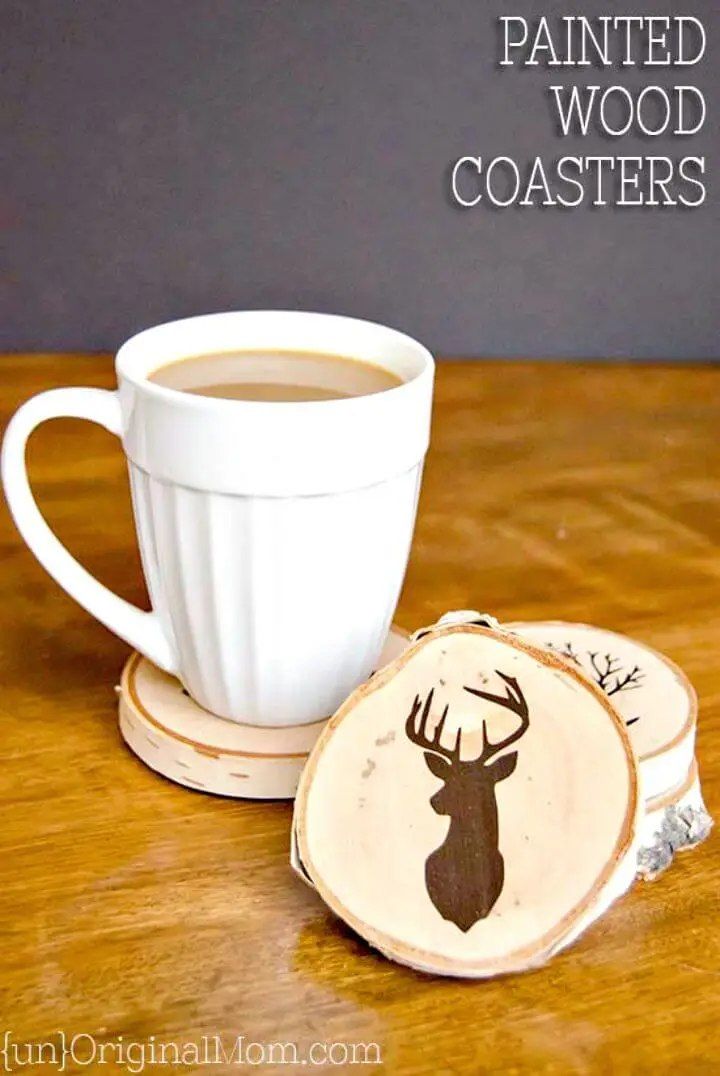 These are painted wood slice coasters that we have here. You can make these at home for any special occasion for your mothers. If you are running out of ideas for an upcoming mother's day, this diy gift can be perfect so try this out. You will need wood slices, vinyl, acrylic paint, polyurethane varnish and thin cork or felt. Tutorial
DIY Gifts to Make for Your BFF – These ideas can be used as DIY Christmas gifts for close friends, boyfriends, colleagues, neighbors and family, Christmas gifts or Holiday Gifts. This is a great idea that you can do at home.
7. Homemade Gardener's Soap – Mother's Day Gift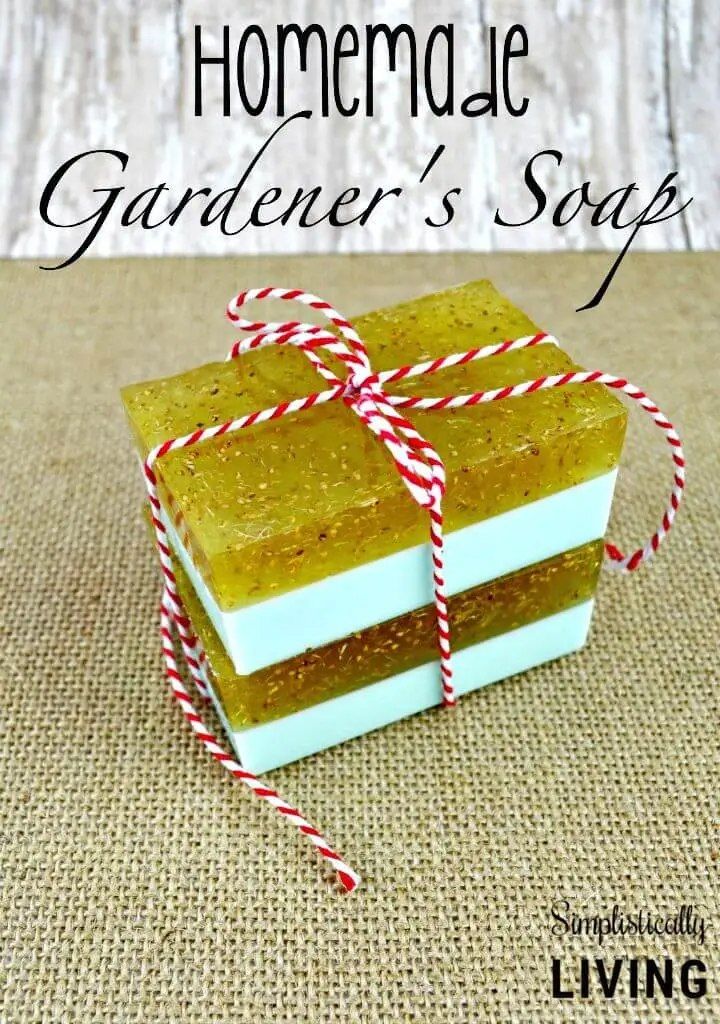 This diy homemade gift is all you need to make someone feel special, happy and warm. This is a gardener's soap that we have here and it's the perfect time of the season to do this project. You will need goat milk base, hemp melt, shredded loofah, strawberry seeds, hydrated coloring and energy fragrance oil. Tutorial
8. Mother's Day Personalized Watering Can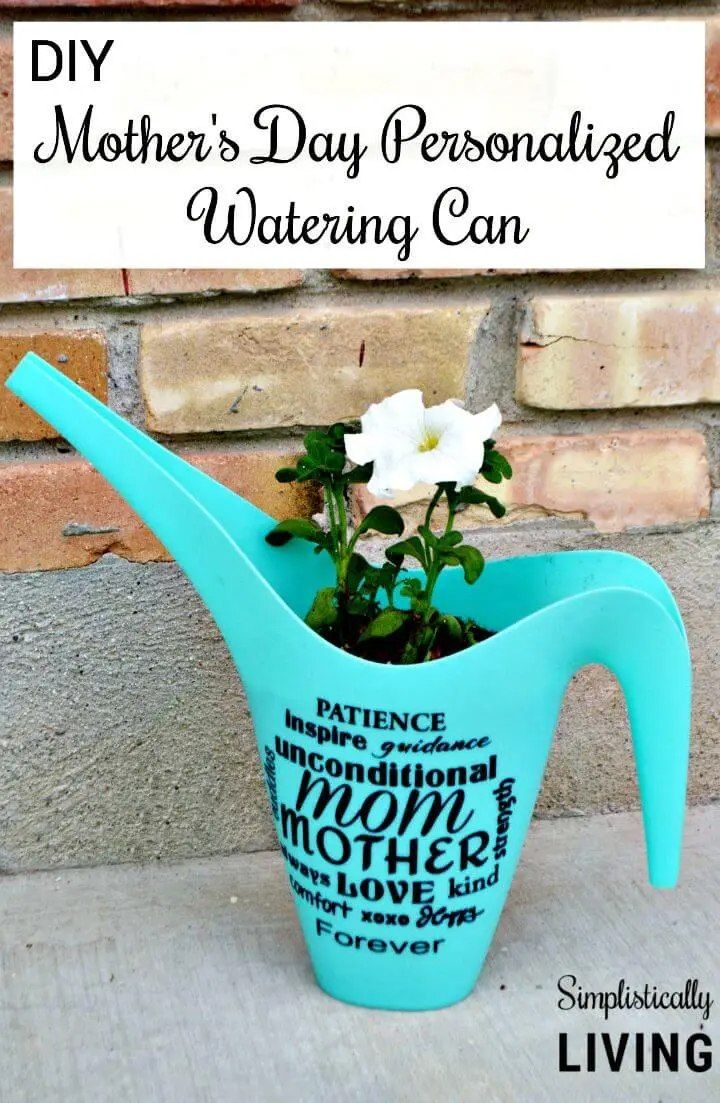 This diy mother's day personalized watering can is made with a few materials such as permanent adhesive outdoor vinyl, cutting machines and tools, transfer tape, plastic watering can, rubbing alcohol, fresh flowers and soil. Grab the supplies and get started with it. Tutorial
Graduation Gift Ideas DIY – We've collected some great DIY ways to decorate your cash gifts and to celebrate the great academic accomplishments of the graduate. This can also fulfill the graduate's need for emergency money.
9. Garden Markers Mother's Day Gift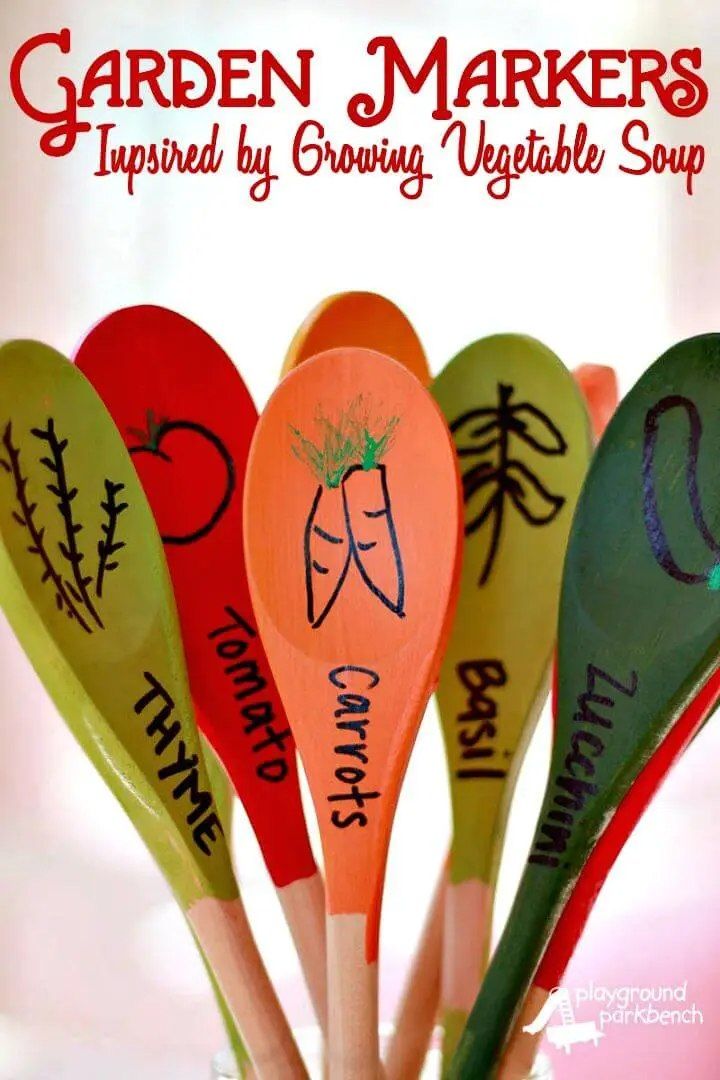 These are garden markers that you can also make. Get into the details of this project and see how they are done. You will need a few supplies for this such as wooden kitchen spoons, patio acrylic paint, foam brushes and sharpie paint pens. These can be a perfect gift for your mother's on this mother's day so try these out with the help of this project. Tutorial
10. Planting Pot Necklace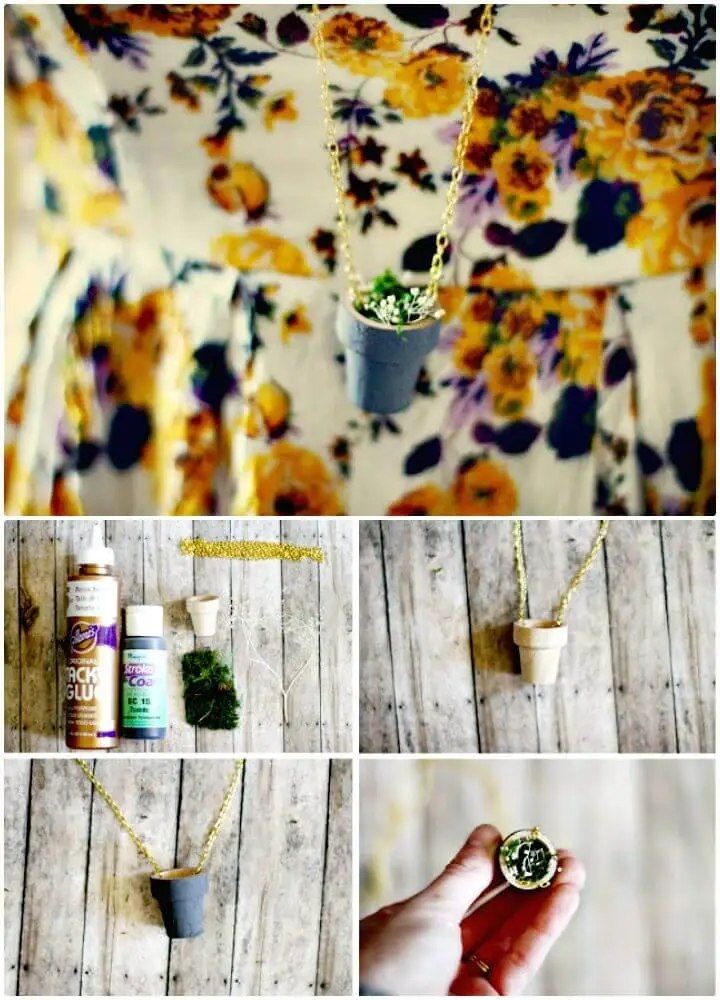 This is probably the most adorable necklace you have ever seen. People who love gardening will totally love this project to bits. Consider this as a gift on mother's day for your mothers and try this out. We can see a tiny little planter pot as a pendant here and it looks super cute. Tutorial
11. Vintage Button Earrings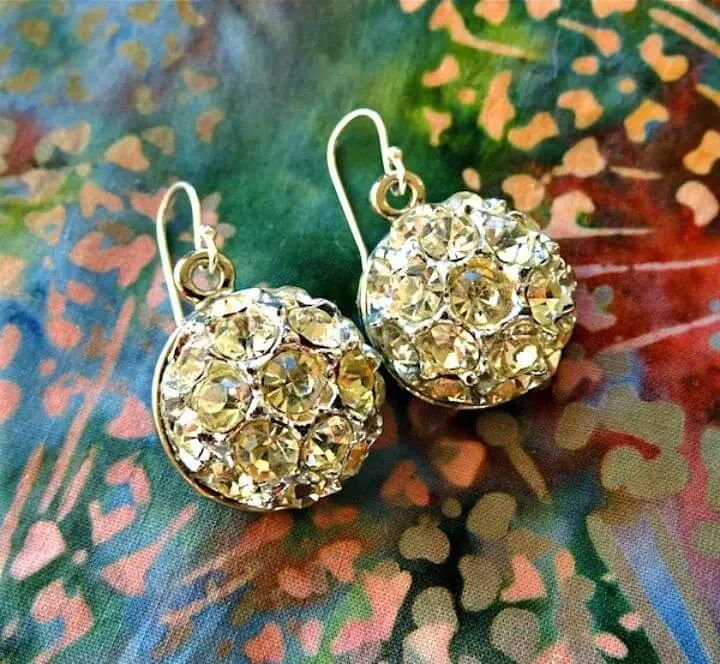 Earrings can be a beautiful gift for mothers on mother's day so you can think about making these diy vintage earrings this year. You will need a pair of buttons, disc earring posts, and glue and wire cutters. Make these and you will surely get a number of compliments for your earrings. Tutorial
12. Love U Hand Prints Mother's Day Gift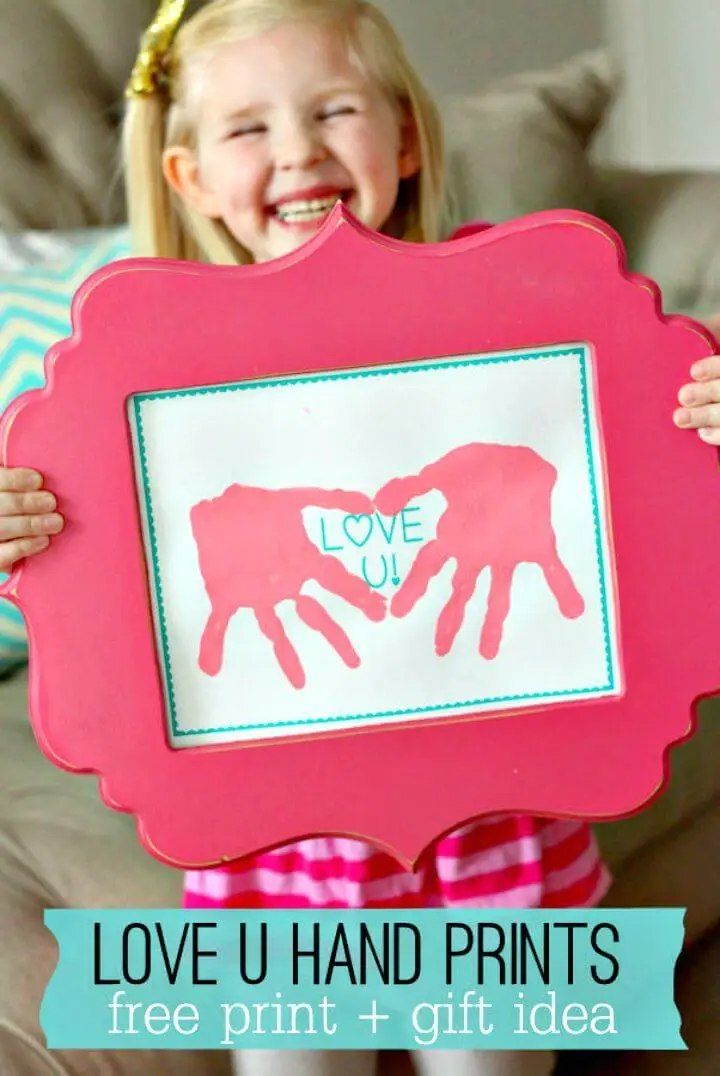 This diy mother's day gift idea is about making a hand print craft that you see here. This can be a thoughtful and very emotional gift for mothers on this special day so try this out. You will need a 'love u' print along with paint and frame for this project. Tutorial
13. Instagram Sachets And Beanbags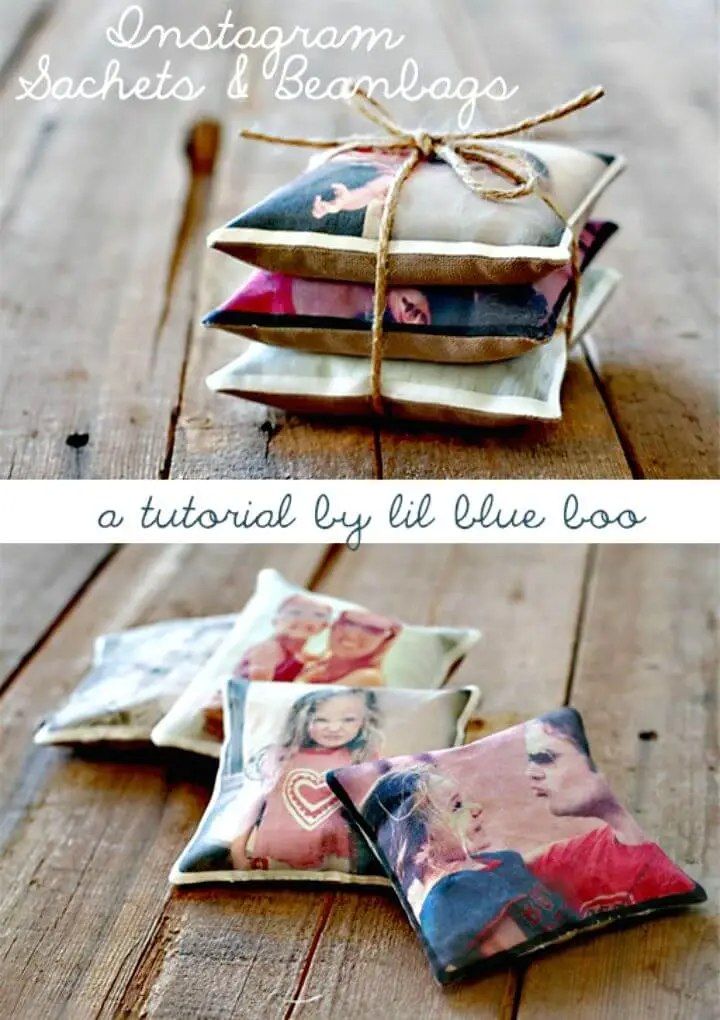 This diy homemade mother's day gift can be perfect as it's a perfect way to cherish memories together. You will need parchment sachets, filling, barley or beans, cedar shavings and lavender. Grab the items and make this amazing diy mother's day gift to bring out those old memories and freshen them up in your minds. Tutorial
14. DIY Mother's Day Mug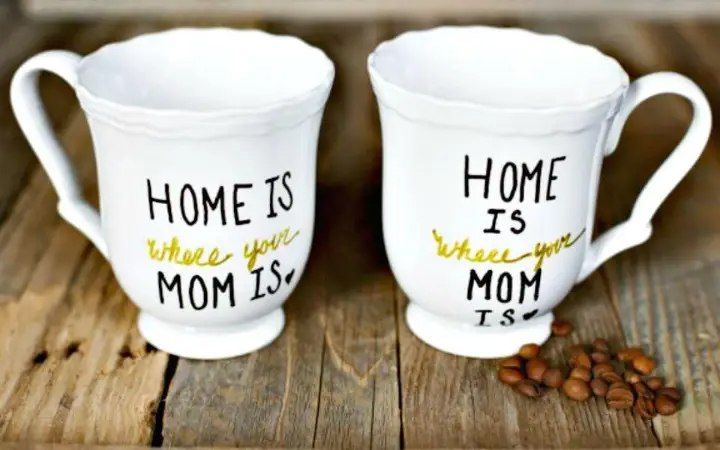 This diy mother's day mug is all about making your mothers smile and happy about this special day. If your mother is also a coffee or tea lover, they will surely be very happy with this personified gift. You will need a white ceramic mug along with ceramic glass paint marker and oven. Tutorial
DIY Oil Lamp Gifts – We present to you these beautiful and easy simple 6 oil lamps DIY designs with steps-by-step directions. They'll be an unintentional blessing.
15. DIY Mother's Day Box of Chocolates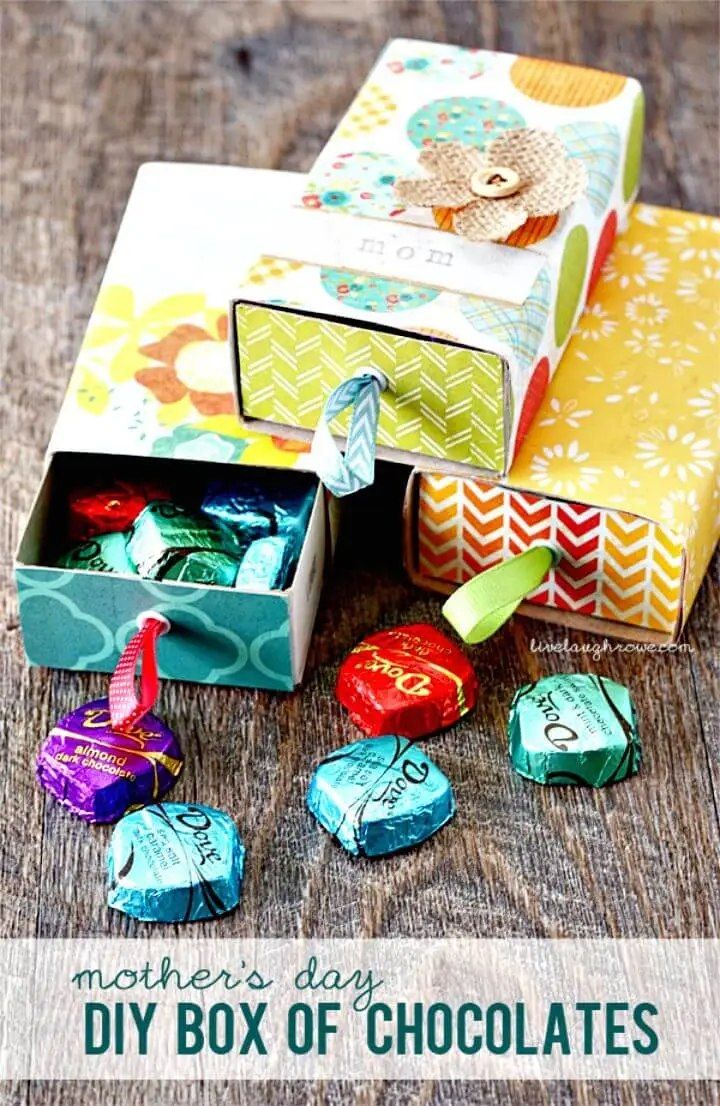 Chocolates are something that always makes the mood not matter what the occasion is. As we know that the mother's day is juts round the corner therefore this idea seems perfect and you can also try this. You will need scrapbook paper, large match boxes, glue runner, eyelet setter, ribbon, embellishments and dove chocolates. Tutorial
Conclusion:
All of these diy mother's day gifts are special not only because they are for mothers but they are homemade with pure love incorporated in them. Let's make this mother's day special than ever before with these amazing gift ideas. Pick and choose the mots liked one of these projects and give it a try.