Graduation is definitely an achievement that demands and shouts for celebration and with celebration comes Gifts. Therefore these 16 Graduation Gift Ideas DIY are formulated for you which are so cool that you really want to try yourself. If you anyone who has recently graduated and you are thinking of giving them any token of appreciation, have a look at these amazing ideas. We mostly want to give money to kids who have just graduated but to give that in style is the idea that should be considered. You can gift them money in style by keeping it in some creative wrapping and packing and keep some candies alongside.
You can sue as much creativity as you want while making diy graduation day Gifts For Anyone. Gather some supplies like felt sheet, baskets, and colored papers and wrap them up along with some stationary items or anything that they really love. Make creative cards for fresh graduates to make them feel appreciated. Graduation explosion box can also be a great idea for such purpose.
1. Candy Bar And Money Graduation Gift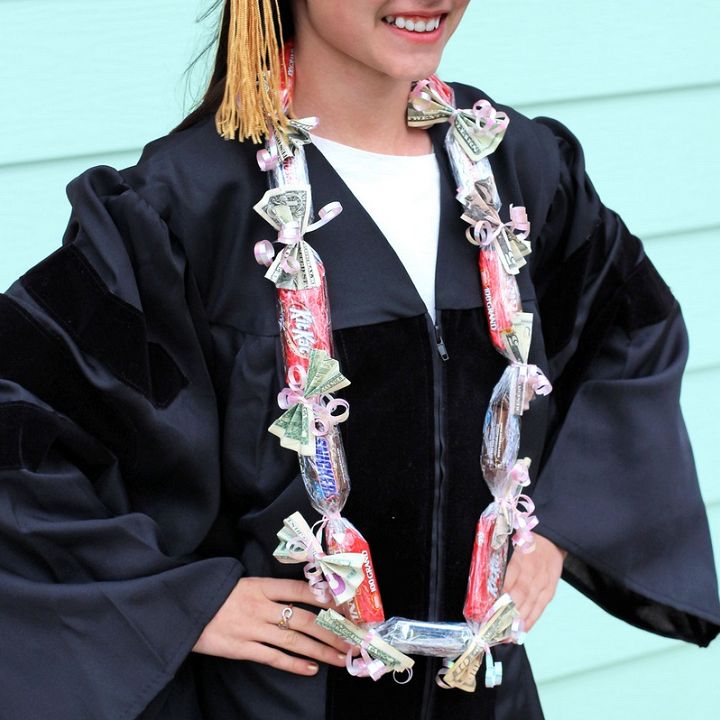 Graduation is no doubt the most appreciated achievement of one's life. This achievement should be celebrated in the most brilliant ways possible. Next time when someone you know graduates, make a creative gift for them like this. Have a look at this amazing and funny money and candy bar graduation gift. Make someone happy with this diy graduation gift idea. here!
2. A Graduation Gift That Shines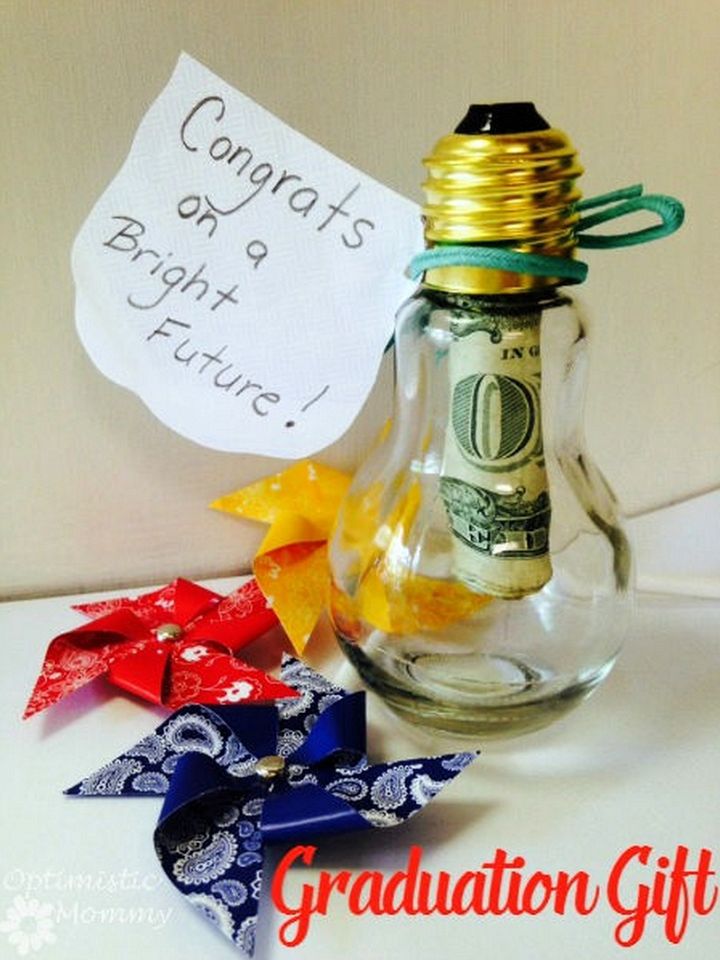 Most people like to give money as a graduation gift. If you are also one of those people, wrap the money in some creative and innovative packing like this one. You can easily put currency in an empty bulb so that the graduation gift can shine. Make this diy graduation shining gift for someone you really want to appreciate. here!
3. Gaint Diploma Graduation Gift_DIY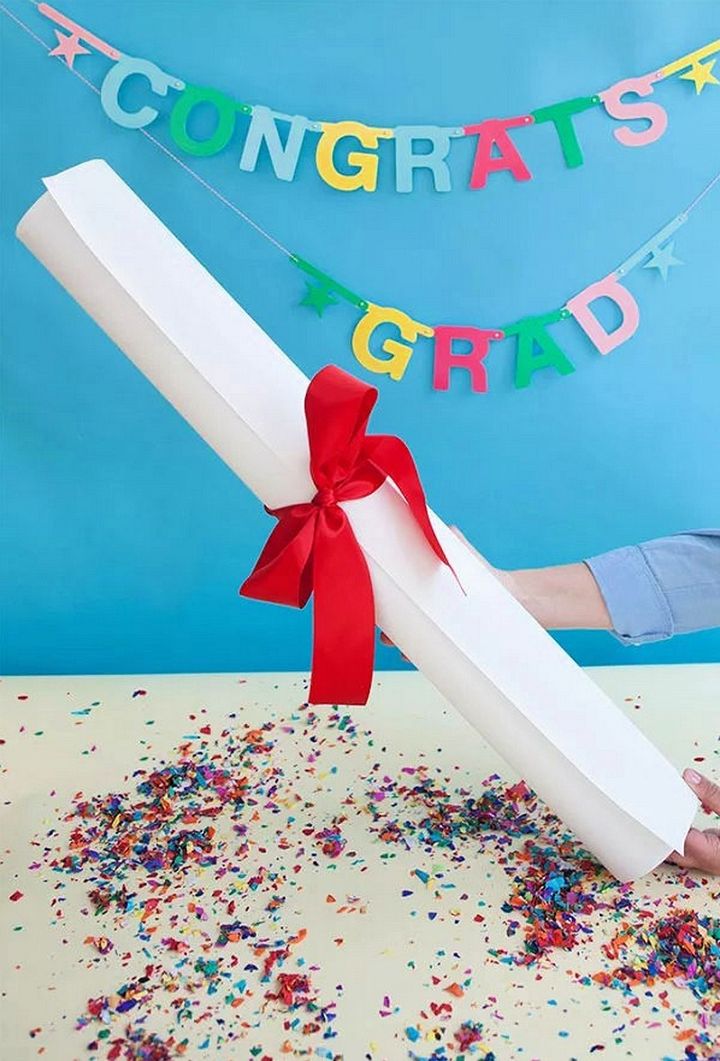 Try to think creatively when you are trying to give someone a gift. This is a giant graduation diploma gift for someone who just graduated with good grades. Appreciation always requires gestures and some kind words. Therefore this diy graduation gift will convey your regards and appreciation in the most perfect way here!
4. Mason Jar Into a Graduation Owl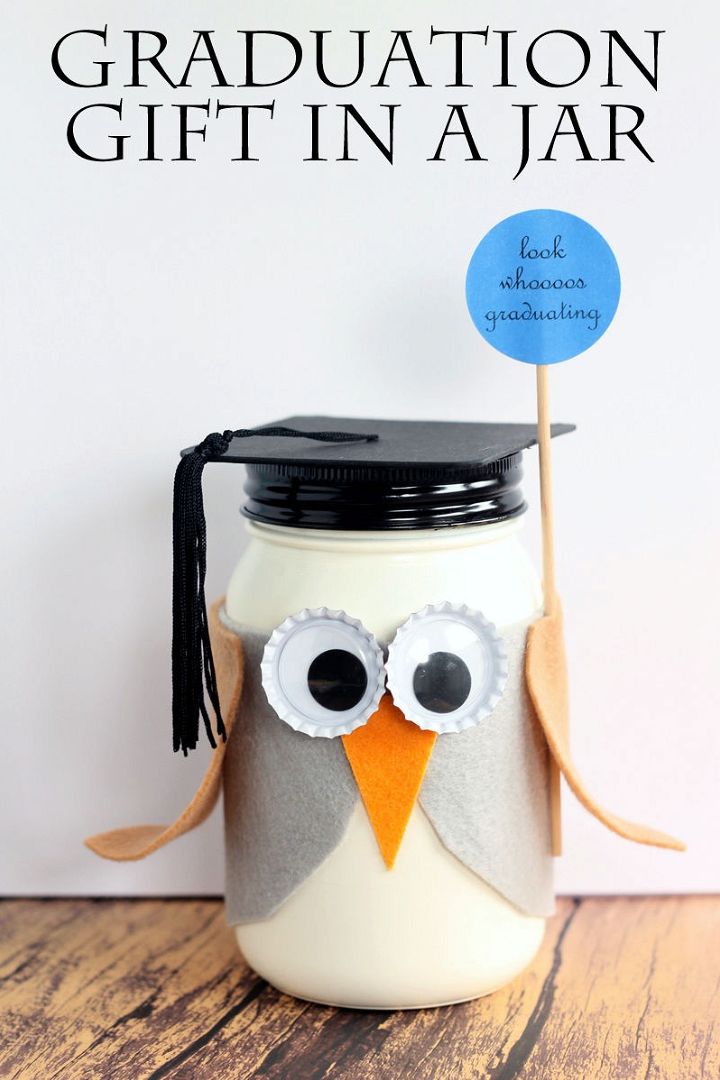 Bring a smile to some one's face who just graduated and deserves appreciation and encouragement. Give them a unique surprise with your diy graduation gift. This is a mason jar graduation owl which is so cool and attractive unlike traditional and typical graduation gifts. To make a perfect owl out of a mason jar look into the details of the project. here!
5. Chalkboard Globe Gift DIY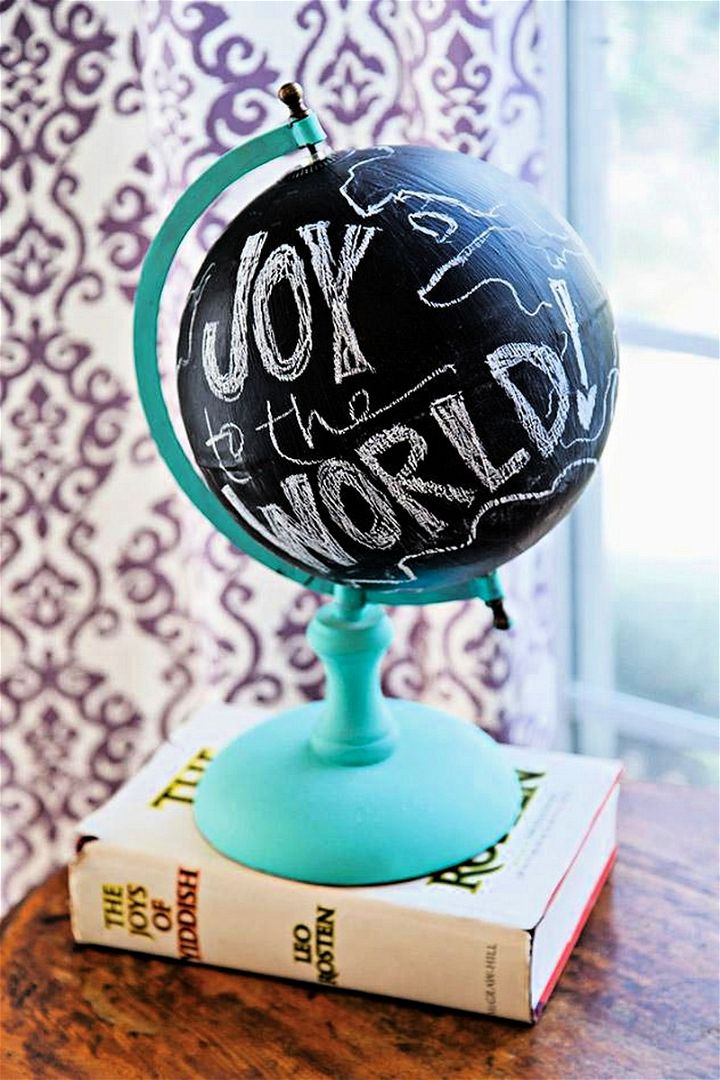 Chalk paints are very popular these days and people are going nuts after that. Chalk paint is not only used for walls but also for different items to turn them into something you can write on. For a graduation gift you can give someone a globe with a chalk paint on it and see how useful and enjoyable it has become. here!
6. DIY Graduation Gift Basket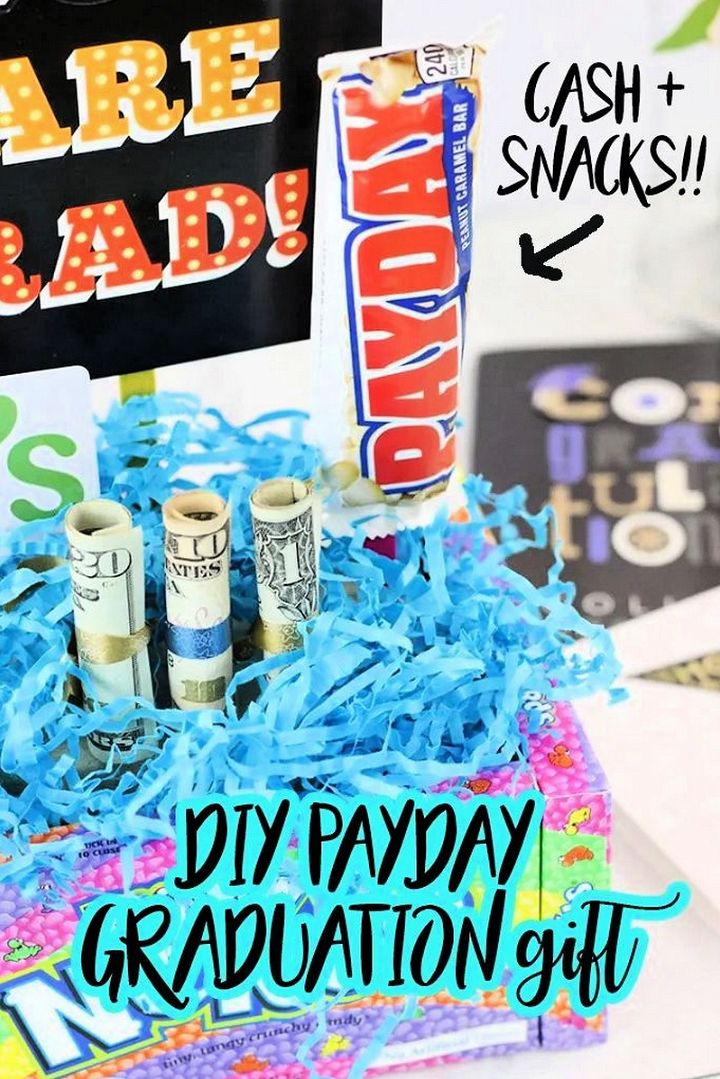 A gift basket always look appropriate for every occasion. For a graduation gift you can make a lovable gift basket for someone who deserves appreciation and encouragement. You can keep currency in the basket along with some other gifts that are useful and likeable for the person you are giving it to. here!
7. Easy Graduation Notebook Idea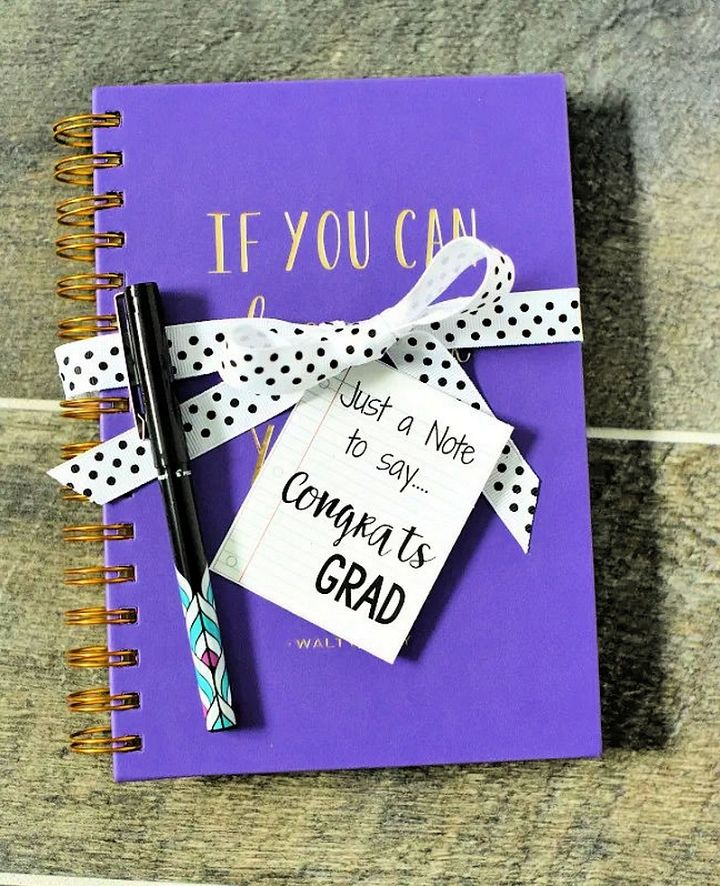 Notebooks have always been special whether its about giving it to someone as a gift, or buying it for yourself. For a graduation gift you can give someone a nice notebook. Wrap it up beautifully with a ribbon, a gift card, bow or whatever you like and can afford here!
8. High School Graduation Gift Easy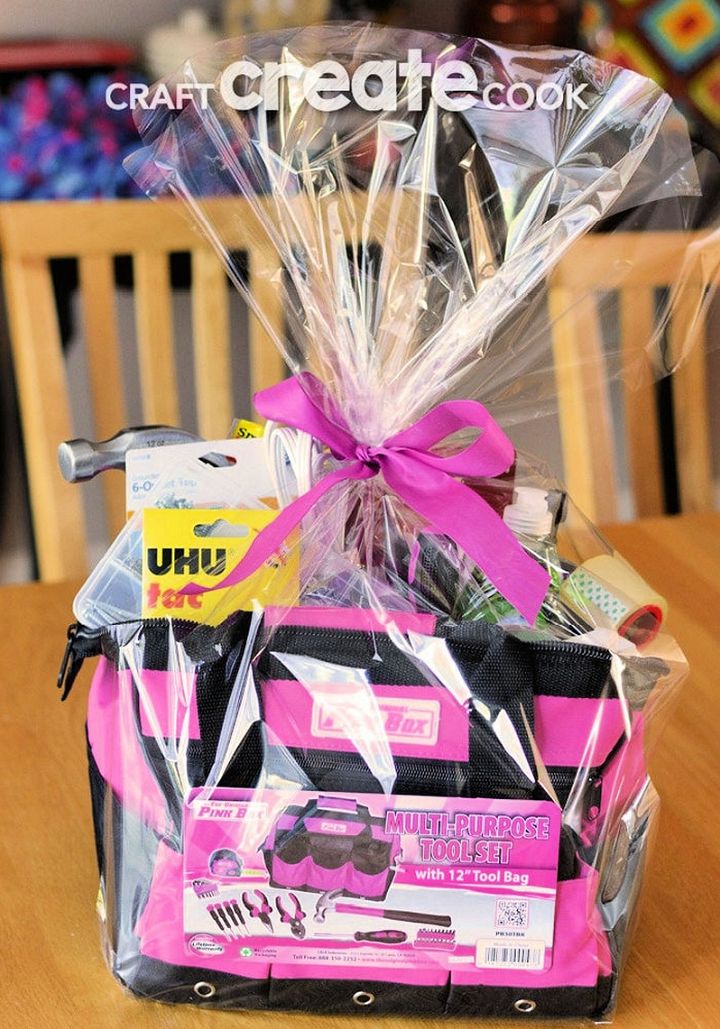 This gift is for a high school graduate. You can give someone a nice gift basket with thing like stationary, some basic tools and much more. Stationary items are always appreciated by everyone therefore you can give it to someone to bring smile to their faces. here!
9. Graduation T-Shirt Memory
T shirts can also be gifted as diy graduation gifts. If you are giving someone a t shirt, make sure you print some memories over that fabric to show immense love, and appreciation. Graduation gifts should be such that shows encouragement. Make your own diy graduation gifts for people who just did their graduation and are throwing a party for it. here!
10. Umbrella For Rainy Days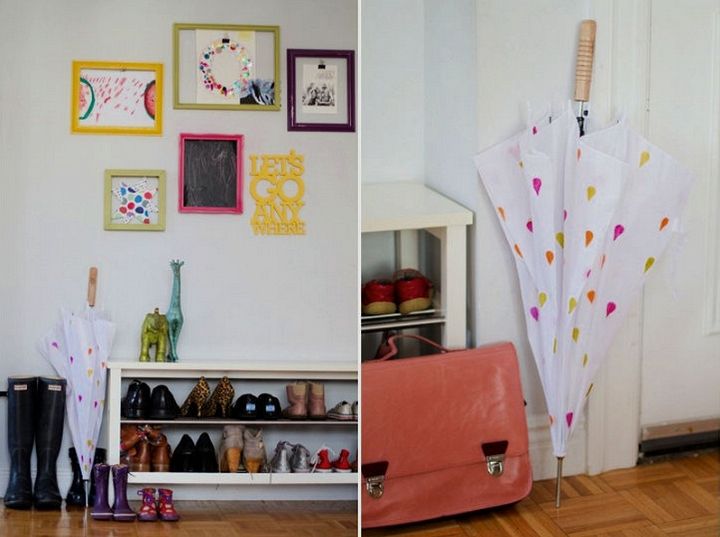 As we know that umbrellas are an integral parts of life for people who live in tropical regions. If you are about to give someone a graduation gift, think of giving them a nice umbrella full of cash for their appreciation. Giving cash can be so boring and typical so you can be creative and give surprises like this one. here!
11. How To Make An Easy Piggy Bank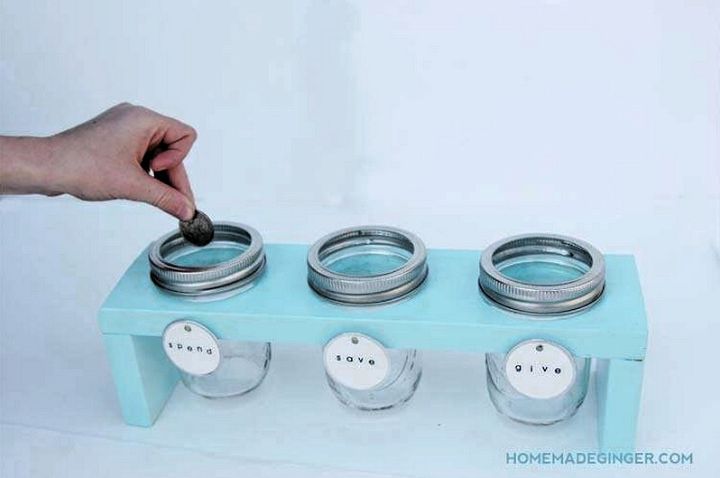 For a graduation gift you can be as much creative as you want. When you give someone a lovely present for their achievement, they will definitely feel loved and encouraged. This is one of the most useful and innovative gift for someone who has just graduated. here!
12. DIY Laundry Bag Gift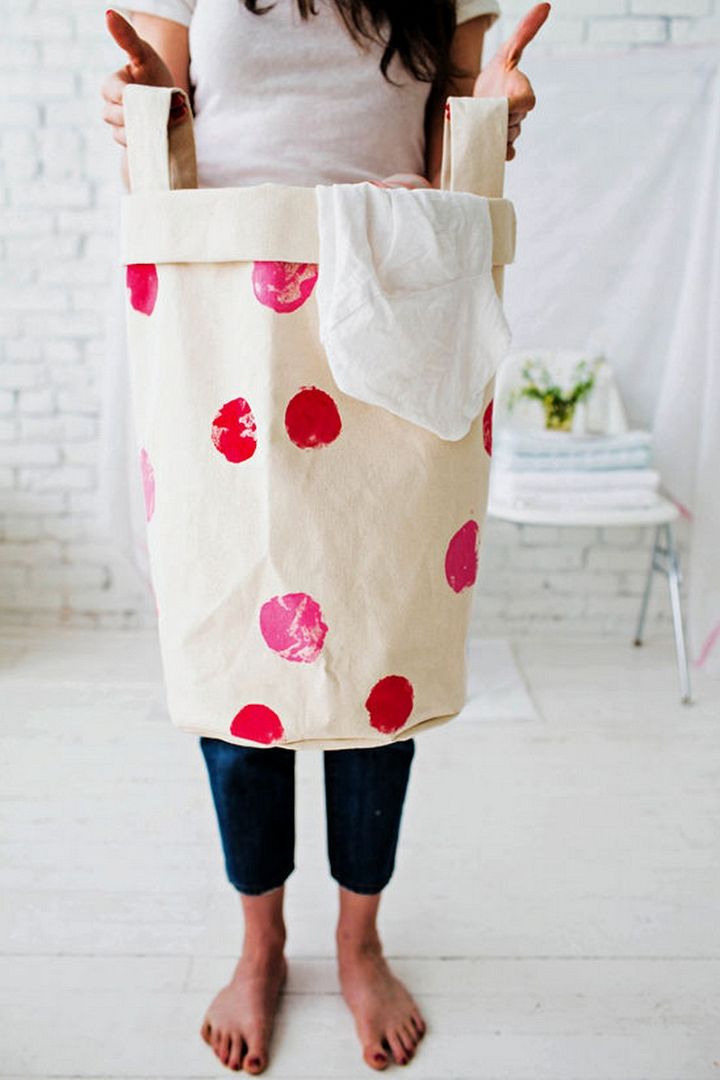 Its very important to be thoughtful while thinking about gifts for someone. This is a very useful and easy to make diy laundry basket that you see here. this is no doubt a very nice handmade laundry bag that everyone will appreciate so much. Give some wonderful surprises to people who have just graduated here!
13. DIY Graduation Explosion Box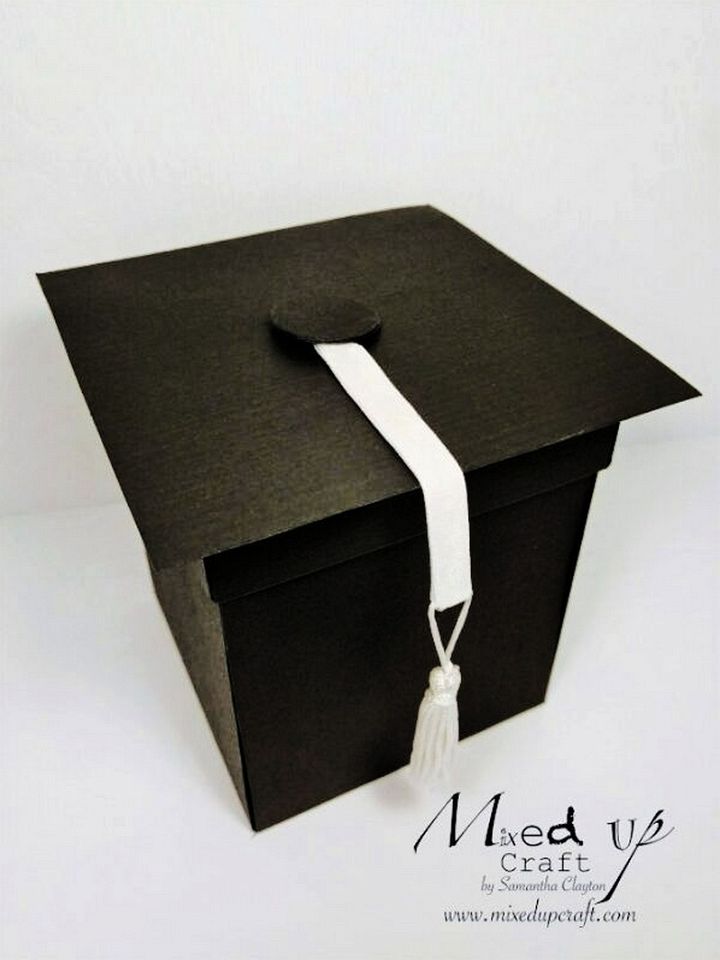 Instead of giving a single present to someone for their graduation, you can make an explosion basket for them that carries some useful and beneficial stuff for them. Make a basket that looks similar to a graduation cap and fill it with some wonderful presents so that the person who just did their graduation feels appreciated and encouraged. here!
14. Guys Essentials Basket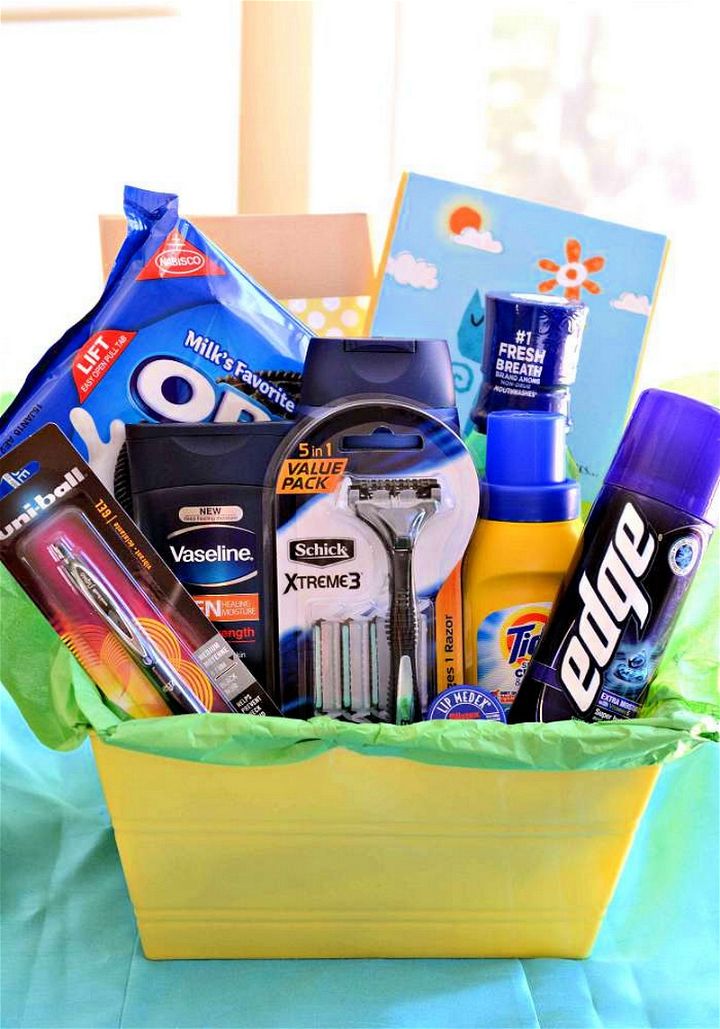 If you want to surprise a guy who has just graduated, make a surprise basket for them like this one here. Fill the basket with items that a guy can use happily such as shaving foam, razors, some chocolates, mouth washes and anything that they especially like and you know about it. here!
15. DIY Graduation Cap Gift Boxes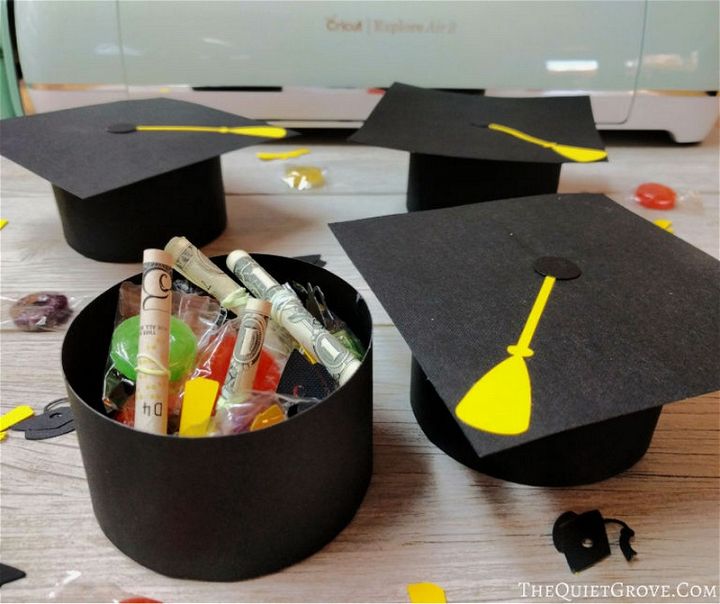 Have a look at these graduation cap gift boxes here. You can very conveniently make these gift boxes that looks similar to a graduation cap and give someone to make them feel appreciated and encouraged for their achievement. These boxes are very easy to make and you can learn the procedure from the details given here in this tutorial. here!
16. Hand Lettered Plaque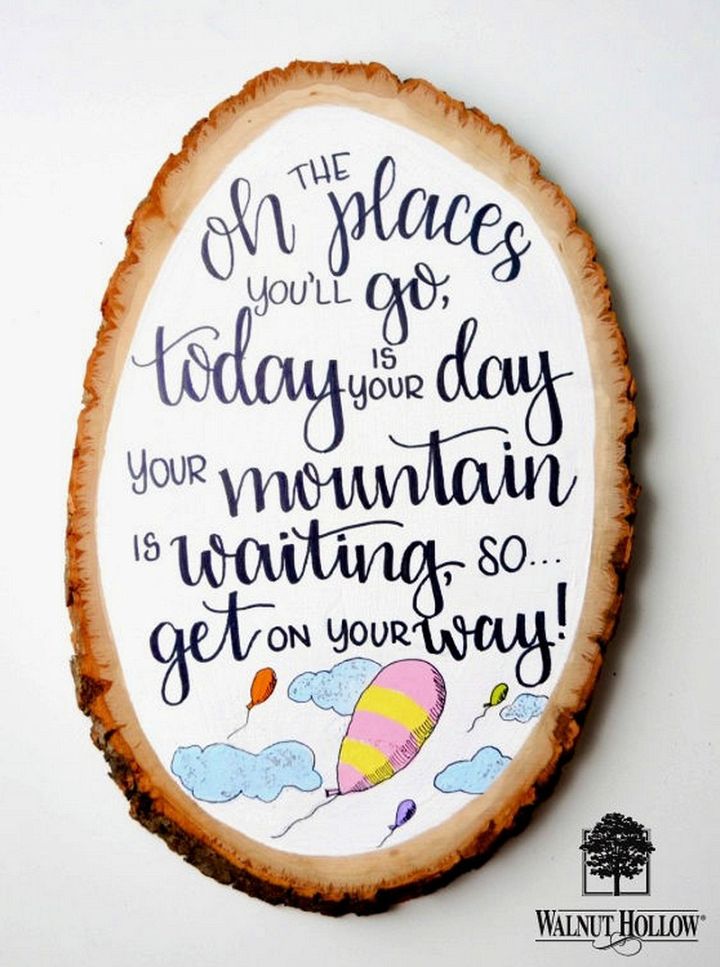 Handmade gifts are always emotional and close to heart. You can only make a handmade gift for a person who is very close to your heart or is very important to you. This hand lettered plaque is so beautiful that you will actually want to gift it to someone, you want to appreciate. here!
Conclusion:
Make some special arrangements for anyone who has recently became a graduate, and see them smile like never before. Besides making them happy, giving them these token of appreciation will make your happier too. Appreciating someone and motivating them gives inner satisfaction and joy.