31 DIY Father's Day Decoration Ideas It's important to let people feel that they are loved and appreciated for what they do for us. A similar should be the case with fathers. We often tend to express our feeling for our mothers but keep when it comes to our fathers we keep our feelings in our hearts and seldom expresses the. On this fathers days, make some di father's day gifts and decorations by following tips from these projects and make that day special and memorable for you and your father.
Here we have many different kinds of ideas for you to make for your father as a gift this upcoming Father's Day. If your father loves cooking you can gift them a nice apron. Besides this, a father's day calendar, picture collection, treasure chest craft, and nice greeting cards with lots of kind words on it will make their day for sure. The best among all the DIY Father's Day Gift Ideas is probably a basket full of some items that are liked and useful for your father. Wrap up the basket carrying shampoo, perfume, chocolates, and whatever you feel like.
1. Father's Day Decoration Crafts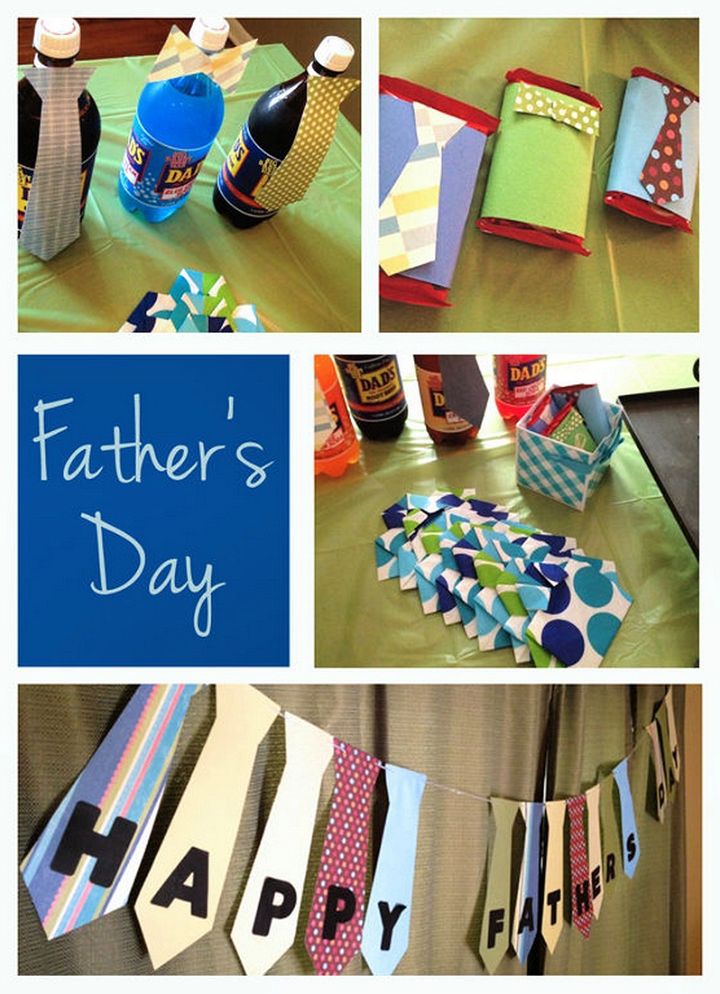 Make our father's day more special than ever with this décor. This project not only feels us about Father's Day's Décor but also gives ideas for making father's day crafts and gifts. Make all the fathers feel special on this special day. All the details for these crafts are given here along with the budget. here!
2. How To Decorate A Box For Dad

Sometimes we have the gifts ready with us but not the packing. We mostly are short of ideas when it comes to packing gifts for someone. Here you will find a great idea for making a gift box for a father's day gift. here!
3. Decorating Golf Balls For Father's Day Gift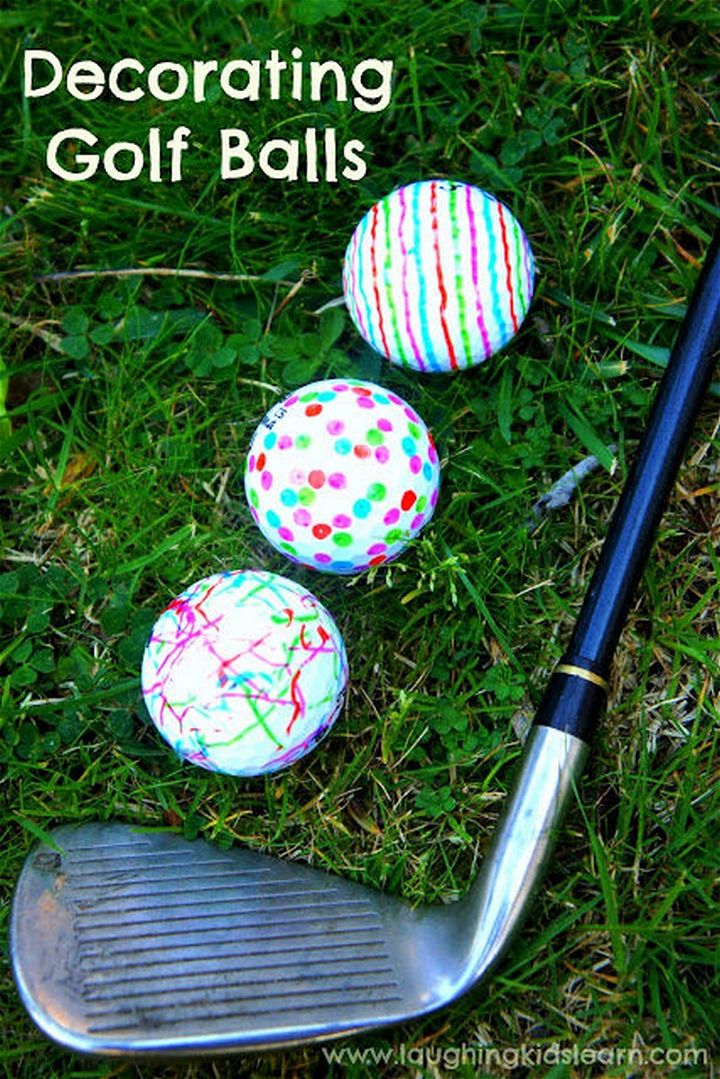 For people whose fathers love golf, this project will work wonders for you. You can decorate golf balls using your creativity for your fathers. This father's day, surprise your fathers with some well-decorated golf balls like the ones you see here. here!
4. DIY Happy Father's Day Sign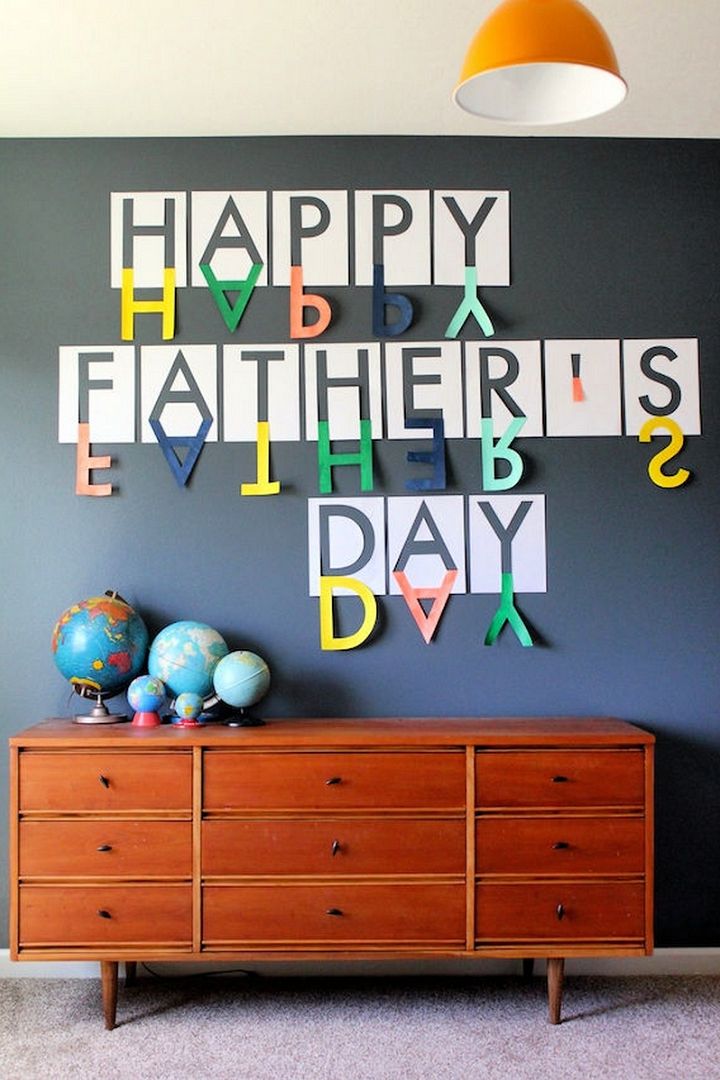 Get your supplies and crafts ready as father's day is just around the corner. This father's day sign is definitely unique in its own way as you can clearly see. Make this father's day sign to make your father happier than ever and let him feel special about him. here!
5. DIY Father's Day Calendar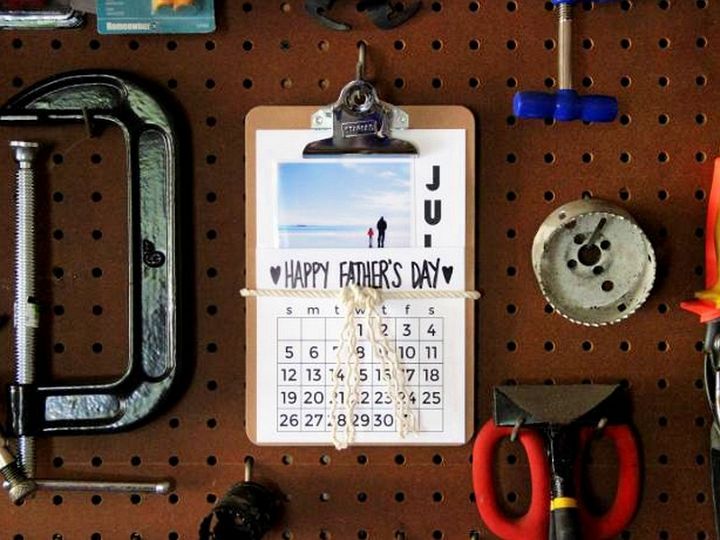 Memories are always special and bring a smile to faces. On this father's day make your father smile while seeing some beautiful memories in this father's day calendar. You can make this calendar by using some ideas given here in this project. Wrap this up in a nice ribbon and hand it over to the fatherly figure in your life. here!
6. Happy Father's Day Printable Décor Kit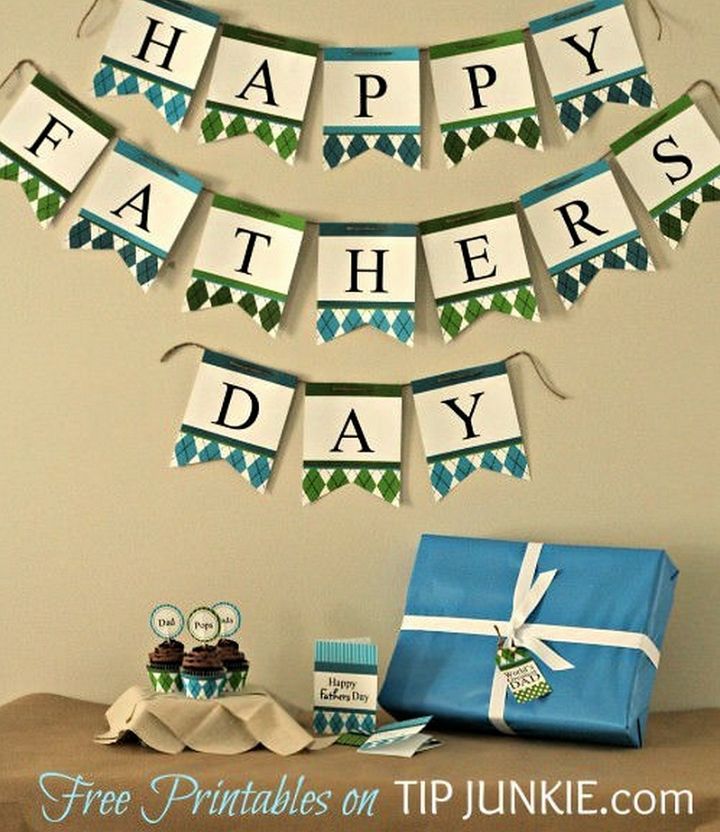 DIY Father's Day Decoration: When you follow a particular theme, everything gets along nicely. This is a DIY project that shows how you can make a father's day printable décor kit. Make everything according to the theme and see the amazing results coming out. From cupcakes to candies, from a father's day card to a father's day gift and special father's day sign everything matching with each other will look perfect. here!
7. DIY Father's Day Banner & Card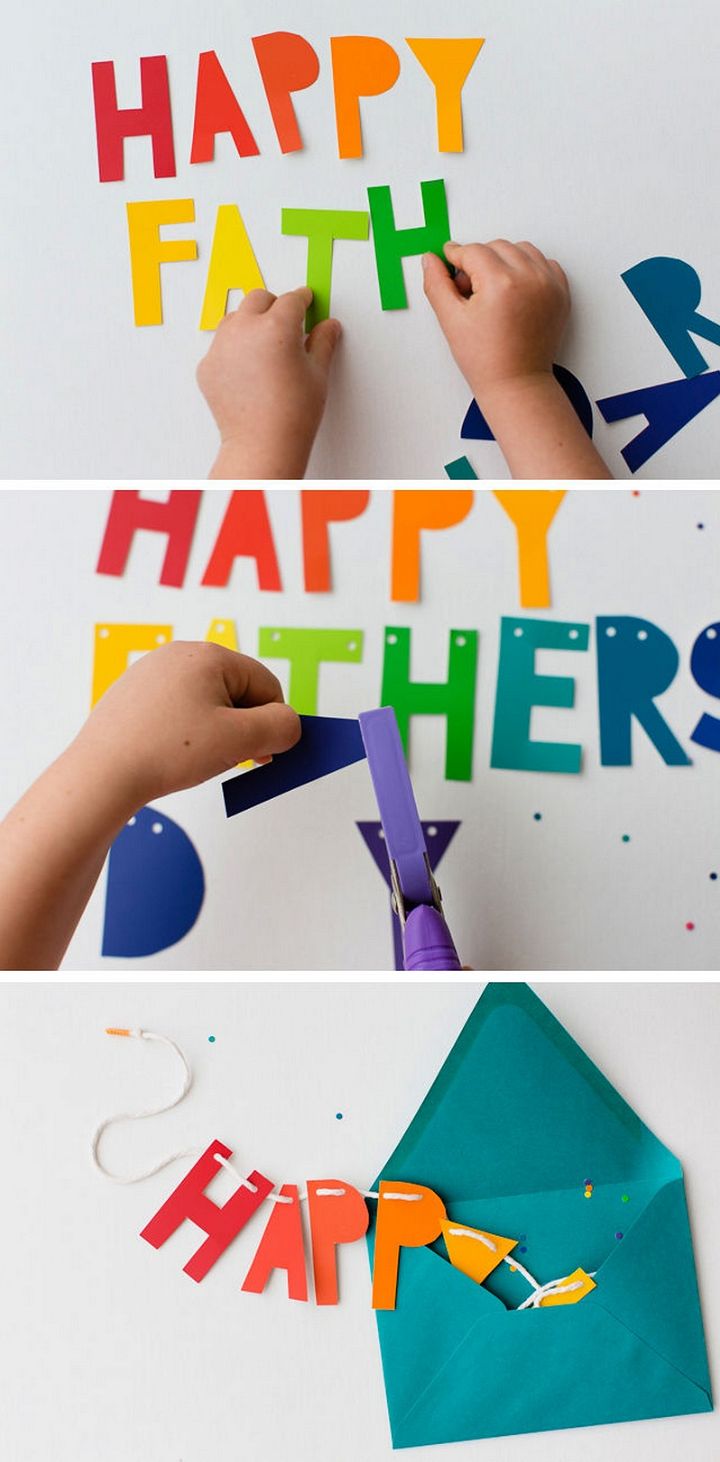 Engage your kids in making this DIY father's day gift and card. For this, you need some very basic stationary supplies and crafts listed here. Kids will also love making the cards for their fathers and you can supervise them. Make it as colorful as you can to attract attention here!
8. DIY Father's Day Treasure Chest Craft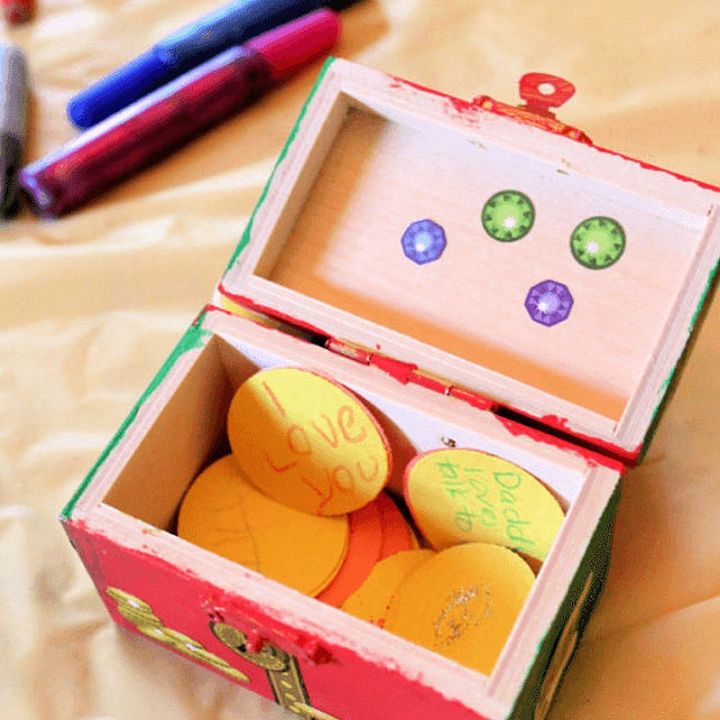 Treasure chests are kid's all-time favorite. Make a treasure chest for fathers this father's day. Fill this up with some sweet messages for fathers. Write messages that let the father know how special and important he is to the entire family here!
9. DIY Father's Day Tabletop To Celebrate Dads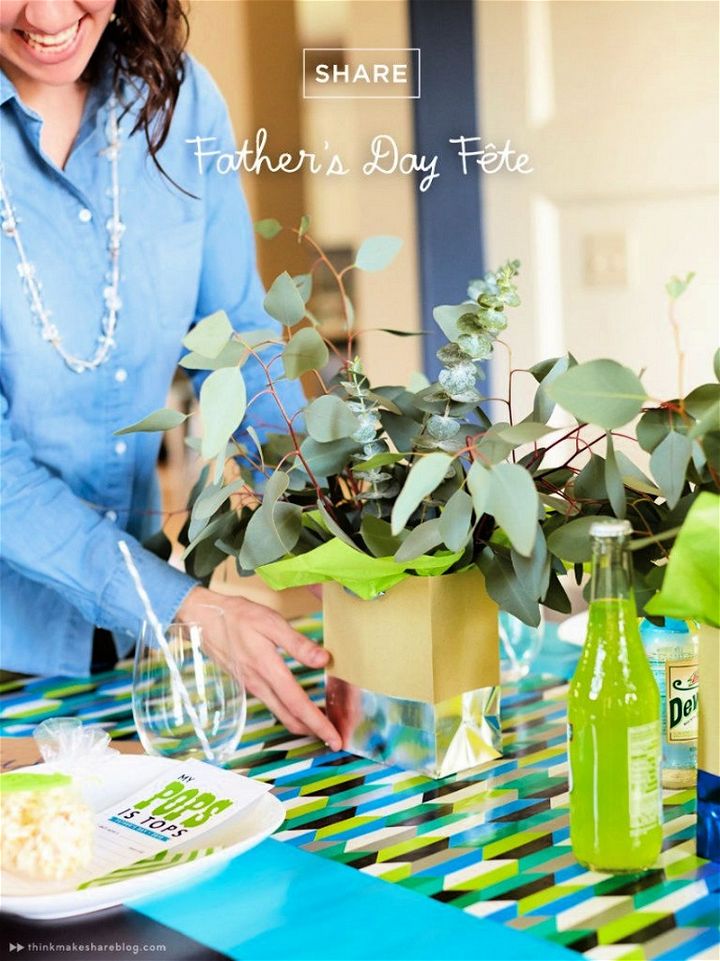 When it comes to decoration for any event, we must go the extra mile. This project helps us realize, how we can decorate the entire table for this father's day with some beautiful creations along with gifts and cards. Let the fathers feel really special this time. here!
10. Father's Day Portrait Clock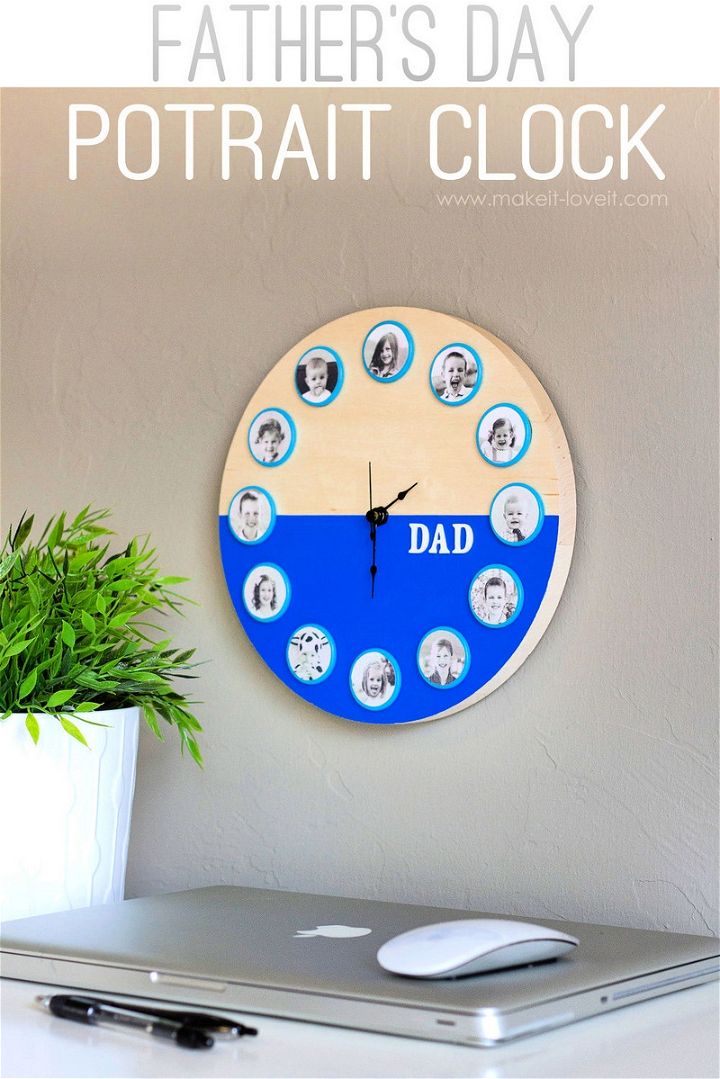 Memories never fail to impress anyone. However, some memories are such that they needed to be recalled every now and then. For this father' day make this DIY portrait clock to remind yourself as well as your father about some of the best times you have had. here!
11. Wool Felt Banner DIY From Upcycled Sweaters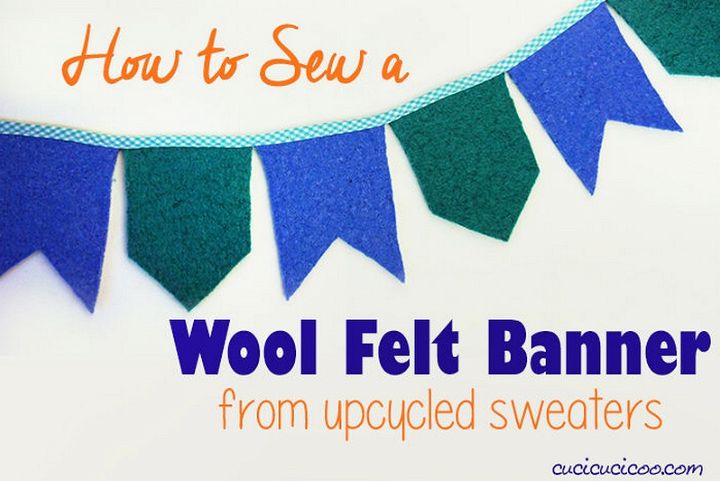 DIY Father's Day Decoration: Recycling and recreating are getting popular these days. Be creative and use some old sweaters for making this DIY father's day banner. As we know father's day is just around the corner, so make some preparations beforehand and this father's day banner should be one of the first few things you must do. here!
12. DIY Father's Day Apron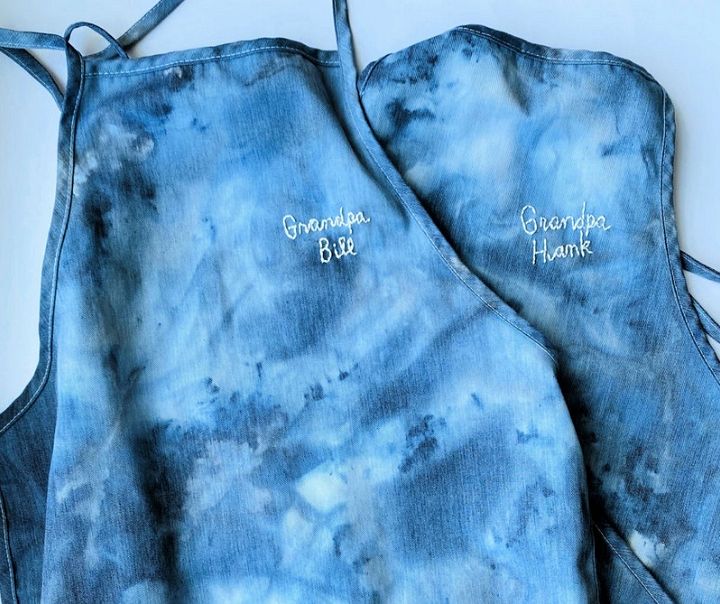 Have a look at these wonderful aprons made for father's day. Some days in the entire year should be celebrated full-heartedly and father's day is one of those. Let your father feel really special with some of your handmade gifts and this apron is a perfect idea. here!
13. Father's Day Pasta Planters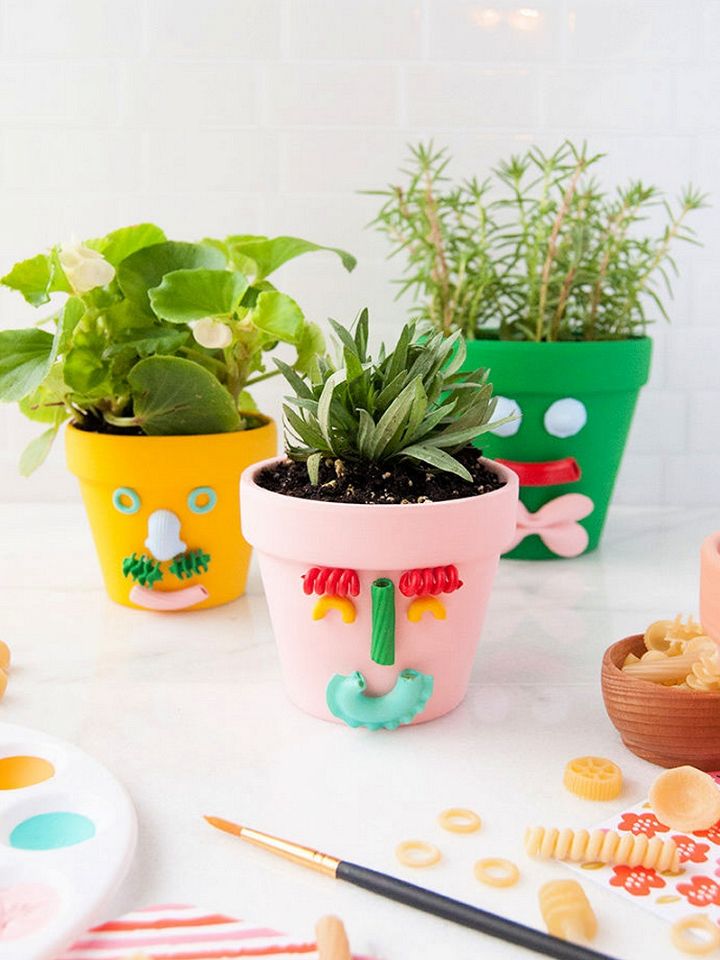 Father's day vibe is unmatchable for sure. To make this special day even more special think creatively. Instead of giving your fathers typical and expected gifts, try something new like these pasta planters. Gather the supplies and crafts that your need for this and make these cutest planters for your father. here!
14. 3D Paper Father's Day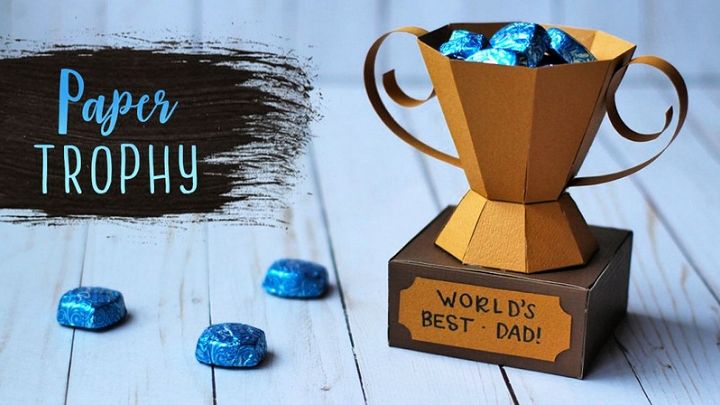 The only aim of father's day is to make them feel special and loved. Make a 3d paper trophy for them to make them realize that he is the best father. Write some sweet messages on the trophy so that it brings a smile to his face. here!
15. Pop-out Father's Day Card Shape Tutorial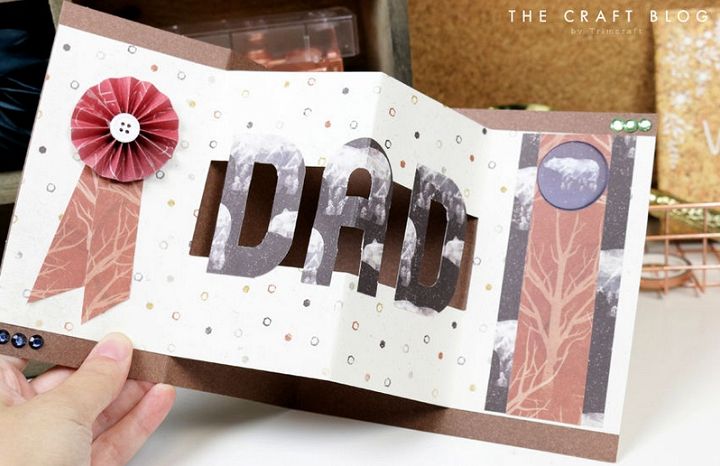 This tutorial is definitely the most needed one. This is not an ordinary father's day card that you see. This is made with pure love and affection for fathers. Learn the procedure here for making this lovely father's day card. Some basic stationary items are needed here. here!
16. Father's Day Crafts To Make With Dad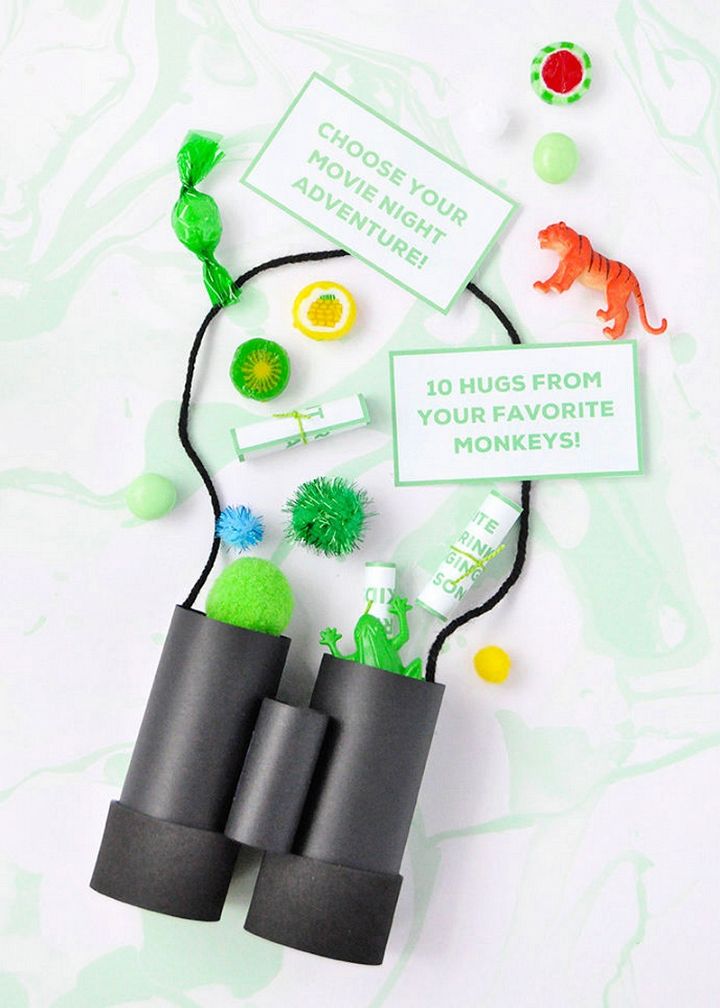 You can play and think of activities for the upcoming father's day. Enjoy with your fathers and engage them in some fun activities to make him feel happy and healthy. You will find immense pleasure in laughing together while doing these interesting activities. Look into the details of the project and you will see how you can do all this. here!
17. DIY Boutonniere For Dad On Father's Day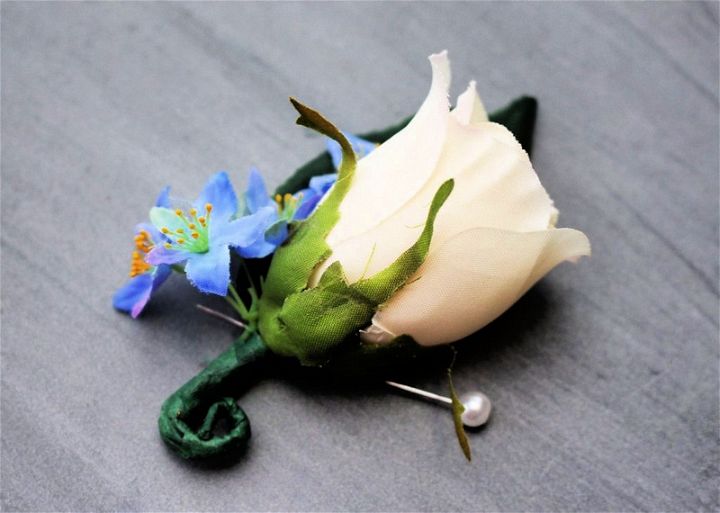 When you want to give someone a gift, try to be as much creative as you can. This is a DIY boutonniere for dads and they will surely love it. You can make this gift all by yourself and your father can clearly the sweet emotions behind this thoughtful present. here!
18. Printable Father's Day Card – Free Coloring Page For Dad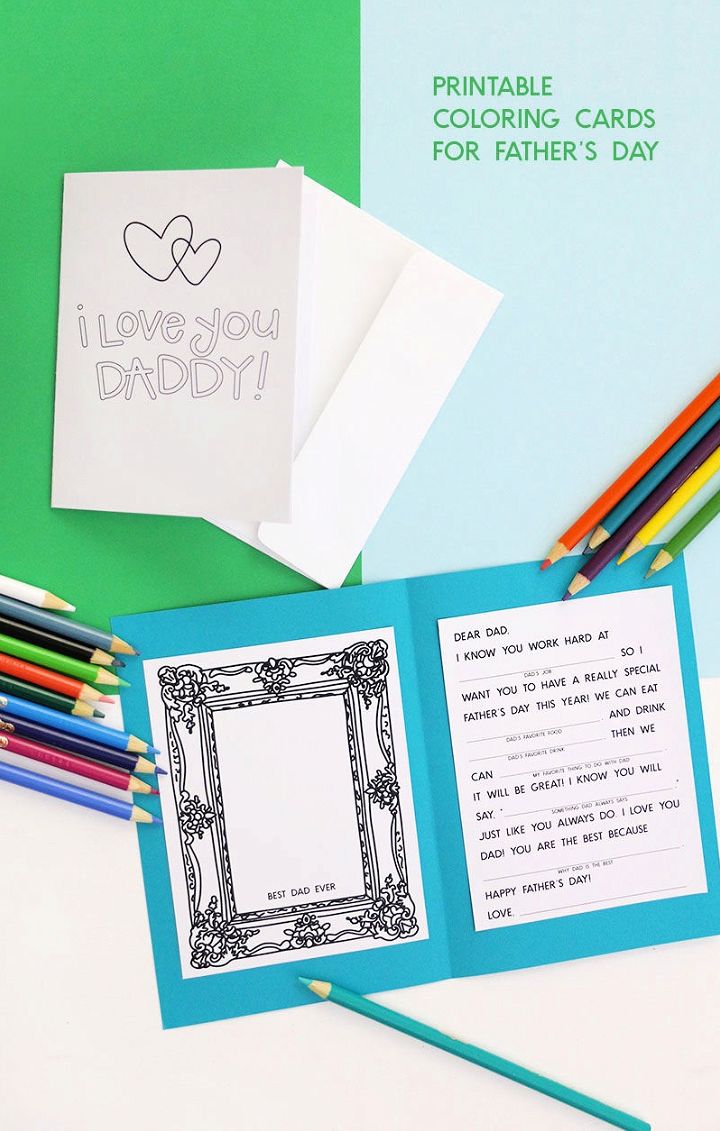 This is a project that tells us where we can find printable father's day cards for your beloved fathers. Writing down your emotions conveys a very sweet message to your father on this special occasion which is father's day. You can also add gifts with this card depending upon your choice but cards are always special. here!
19. Father's Day LolliPOP Prize Ribbons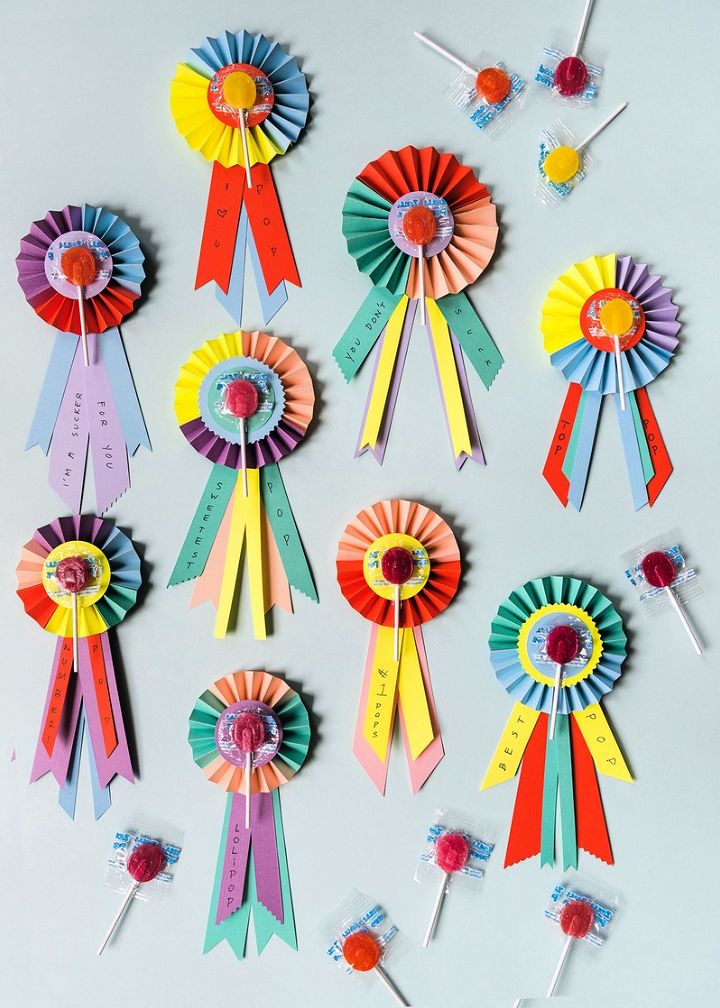 DIY Father's Day Decoration: Always try to create some new things instead of regular gifts. This project here shows how you can make prize ribbons for fathers on father's day. These prize ribbons come with a twist as lollipops are there with every prize ribbon. This is surely an interesting gift and fun to make. here!
20. Not Your Average Father's Day Card Tutorial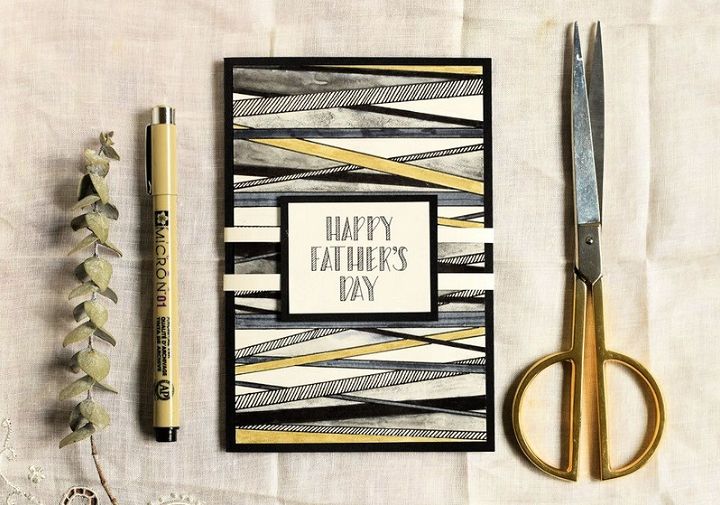 Thinking out of the box is better when trying to give someone a gift or a card. This is not an average father's day card as you may guess from the title of the project. This card is special and unique in its own way. A complete tutorial is given here to help you make this lovely card. here!
21. Print Printable Papa Bear Shirt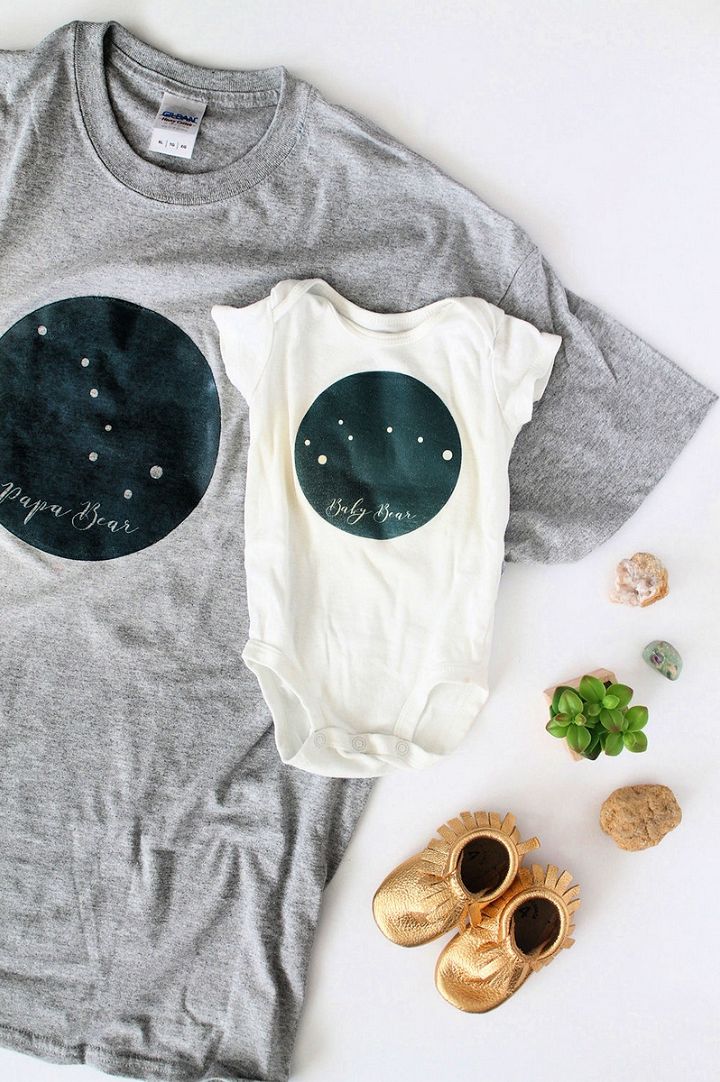 This project is especially for new fathers. You can create some matching outfits for fathers and kids to make them feel happy and special. As a young mom and wife, you must do your job to make this father's day memorable and special for your kid's father. here!
22. Crochet Father's Day Gift – Free Pattern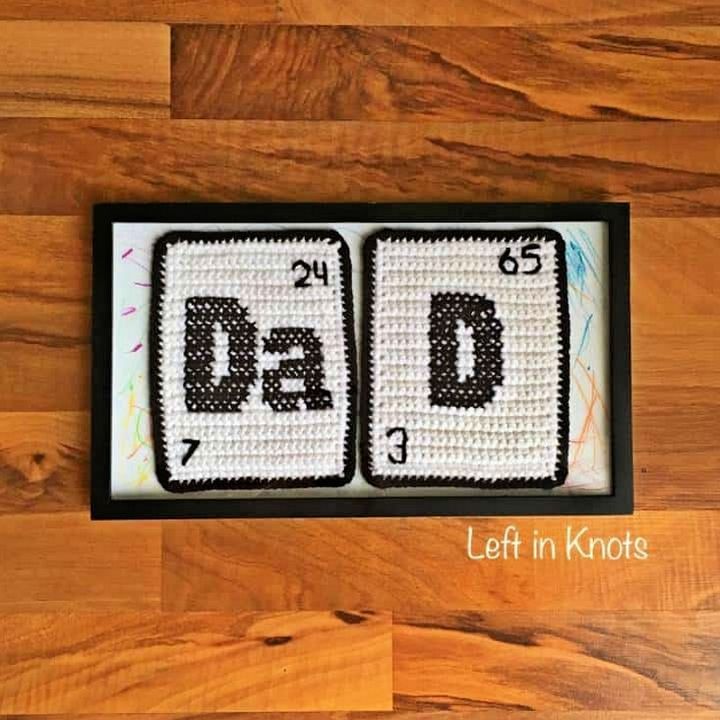 Crochet has always been popular when it comes to giving presents to people you love. You can make some hand-crocheted items for this father's day. Use your creativity in making crochet items. Think about what your father may like made with crochet and then start your project before the big event. here!
23. Father's Day Party Ideas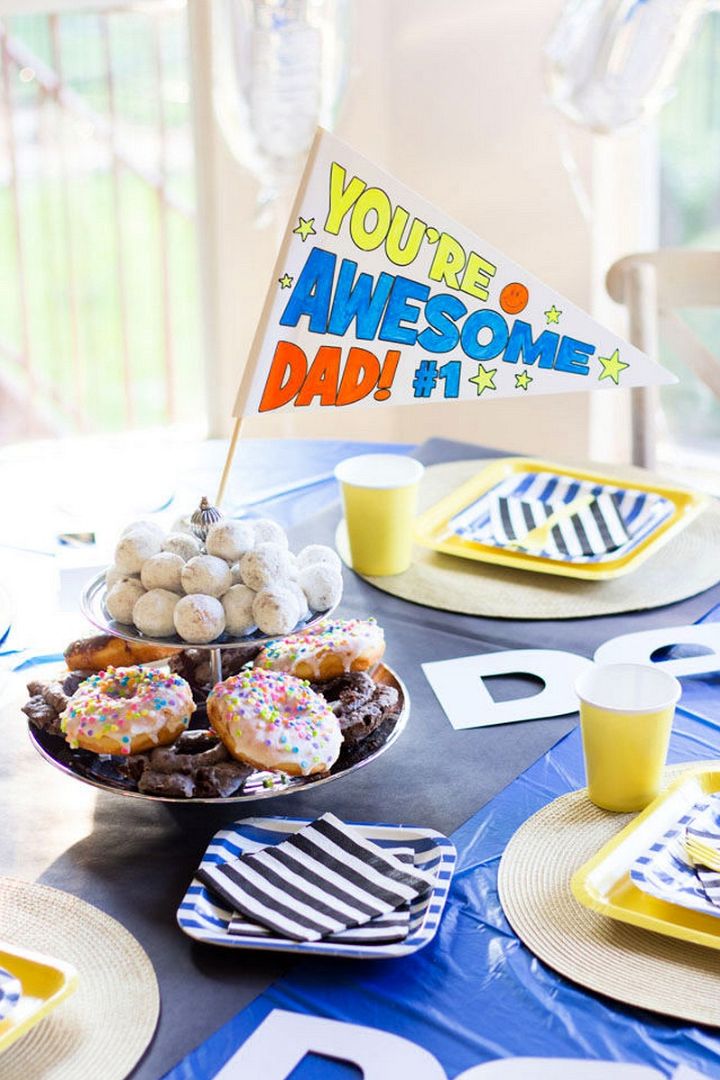 Some events deserve to be celebrated with full conviction and in true spirit. Father's day is one such event that needs to be celebrated with a grand party. Arrange a big party for this father's day and make your father feels special about themselves. here!
24. Leather Mandle DIY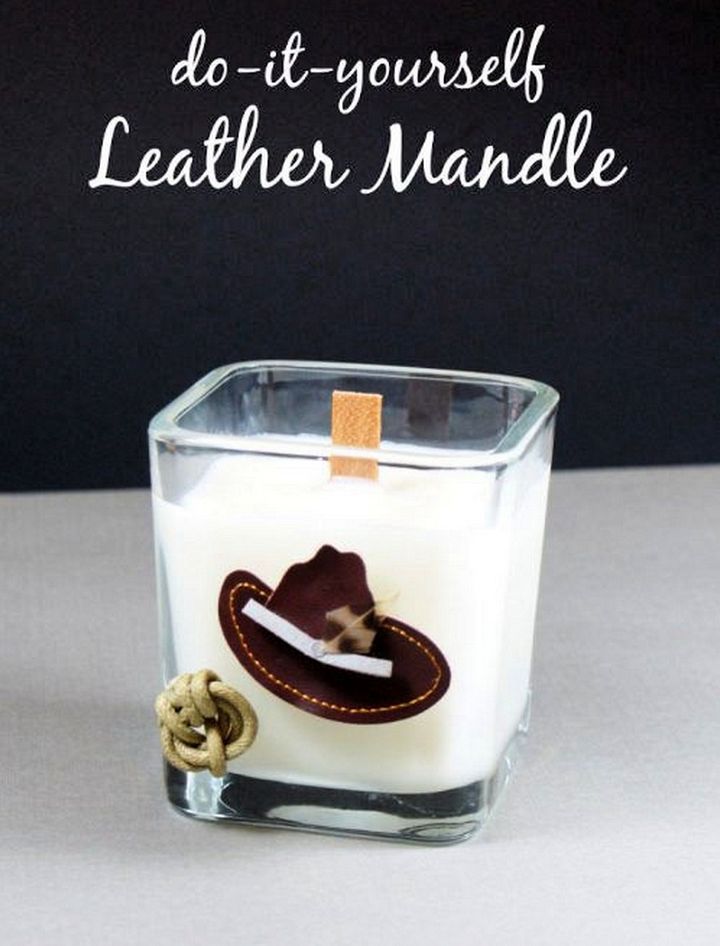 This is a DIY leather handle that you see here. You can watch a complete tutorial here for making this project. Make your fathers feel proud and happy about who they are. Going the extra mile to make someone a handmade gift is definitely something that is unique these days. here!
25. Surprise Dad With A Cute Necktie Father's Day Card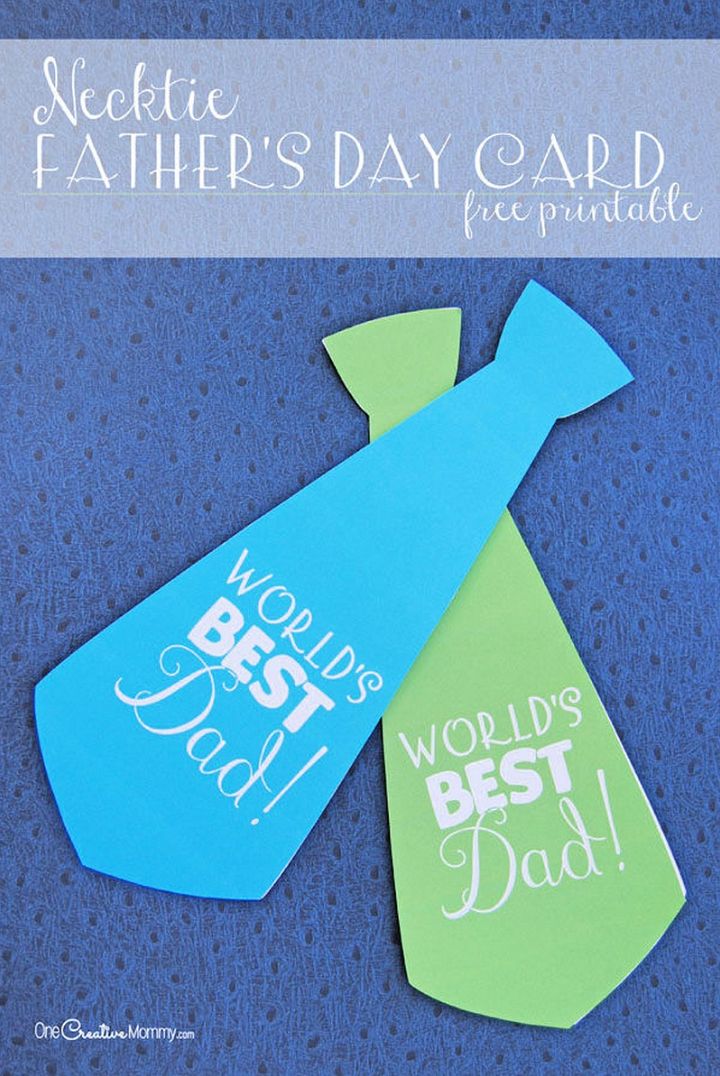 DIY Father's Day Decoration: There are few things that really give father vibes. Neckties are one of such things that have that father's feel in them. Make some neckties for this fathers' day and see how happy you can make your father with this fun and interesting father's day card. here!
26. Father's Day Memory Box DIY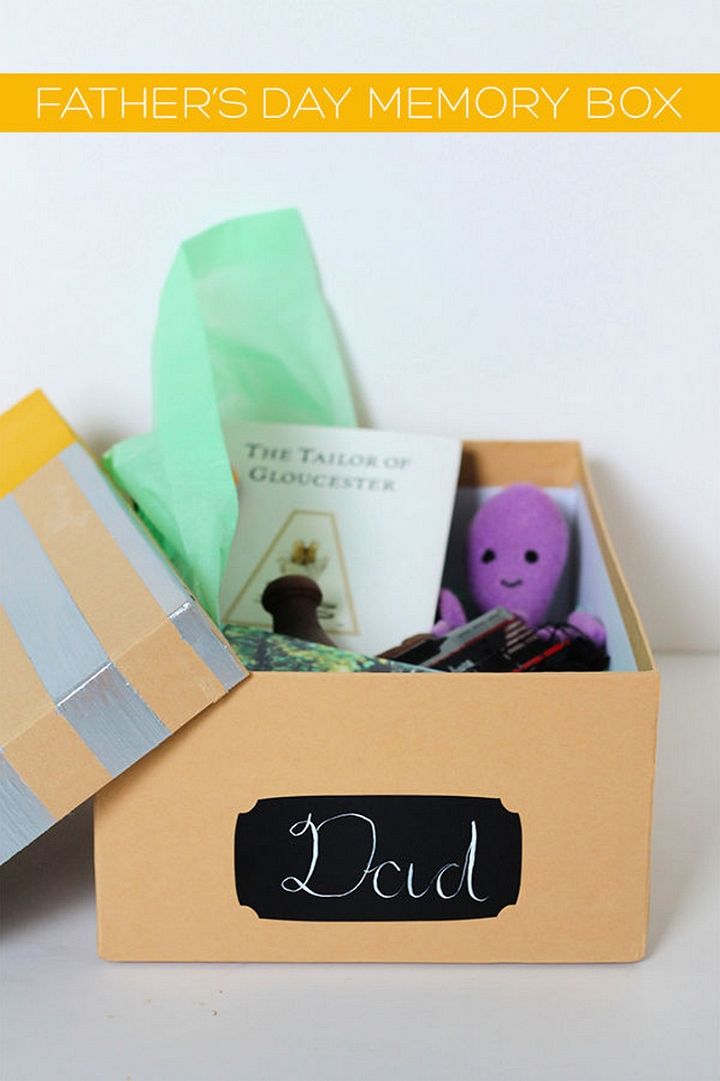 For father's day, besides making cards, and gifts you can also make this super thoughtful memory box. This memory box might contain items that you really think your fathers need to see and live that memory again. There are many things in life that we forget about and they are just lying somewhere in the house. This DIY Box should be filled with such memorable items. here!
27. Make Dad Smile This Father's Day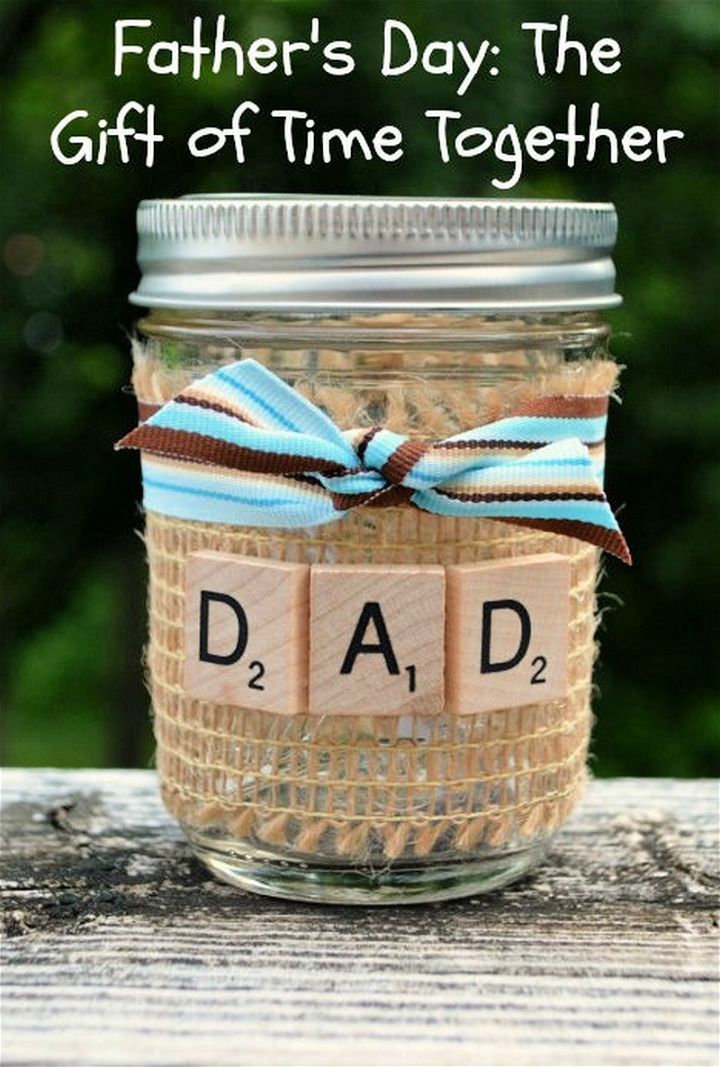 This is something that will immediately bring smiles to your father's face. However, you have to put a little bit of effort into making this customized father's day jar with a dad sign over it. Fill this jar with sweets, or any sugar-free treat if he is diabetic. Besides edible things, you can also fill it up with some lovely notes for your father. here!
28. DIY Geo Cufflinks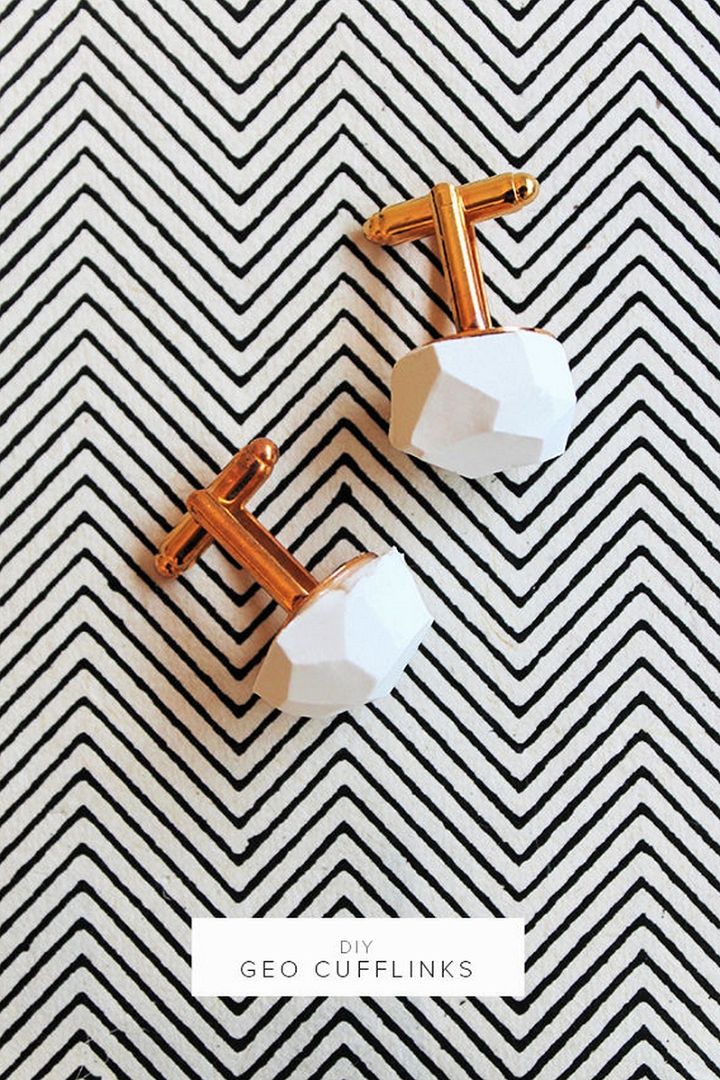 DIY Fathers Day Decoration: Cufflinks are something that has that father feel in them. On this father's day, you can gift your father with this lovely pair of cufflinks that are in a geometric shape as you can see. This is a useful and elegant gift for fathers of all ages. here!
29. DIY Reader Holder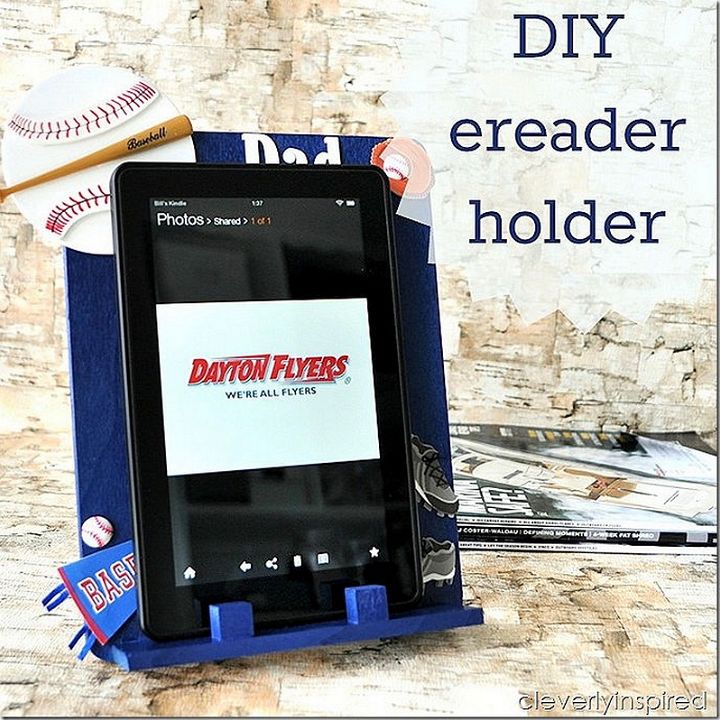 Most fathers are fond of reading and watching shows on their tablets. You can gift them something to hold their ereader. On upcoming father's day, you can give him an e-reader holder that you can easily make at home. Homemade things are always full of affection hence this will surely make your bond stronger. here!
30. Father's Day Hero Stones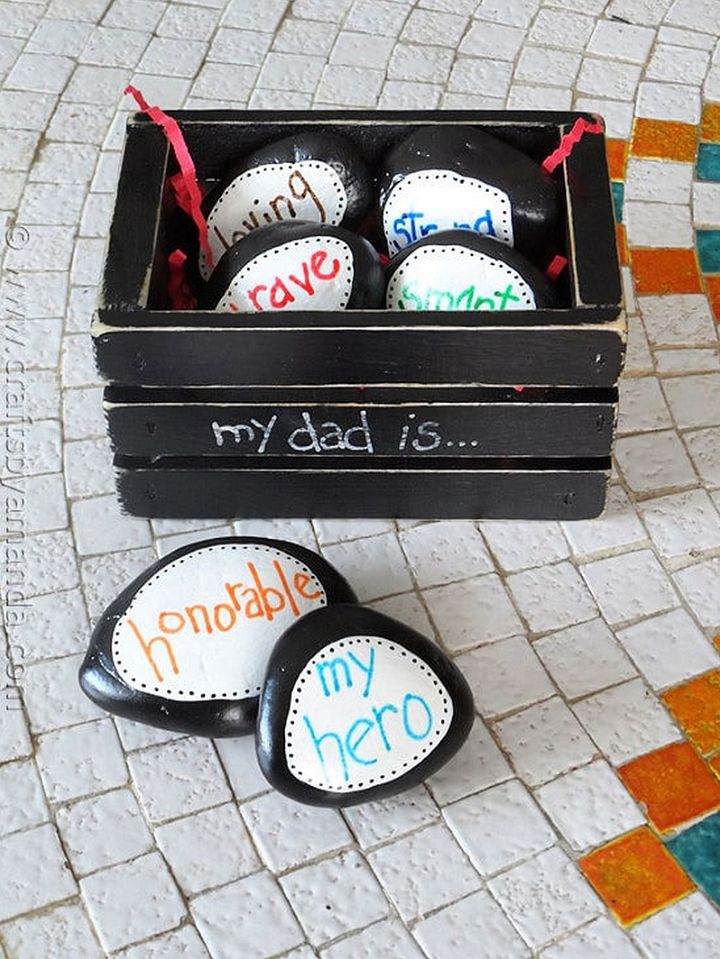 There are some things in life that are never said louder. Try to convey some sweetest messages to your father this father's day. Appreciate him with some DIY hero stones. Take some river stones and paint them with some appreciating words and adjectives for your father and fill them in a bucket. here!
31. How to Make Fishing Lures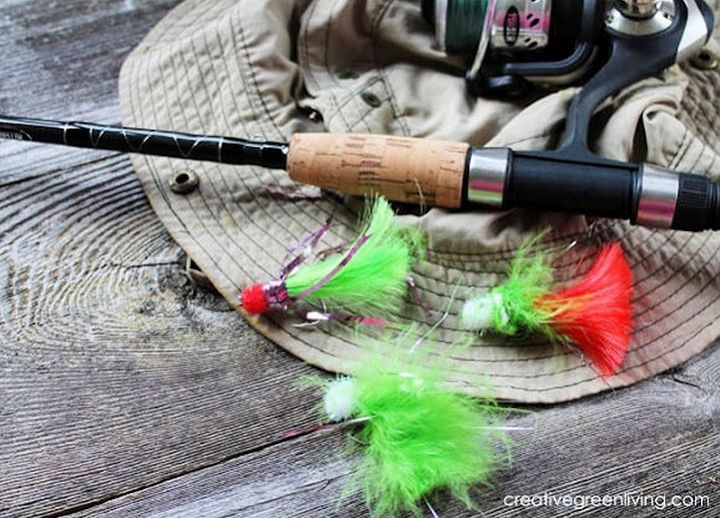 DIY Father's Day Decoration: In this project, you will learn how to make fishing lures. You can give your father any DIY father's day gift and card along with something like this. This gift will help him in his fishing mission. Make him happy with whatever he likes this father's day. here!