Fencing can be expensive and tricky depending on the design and purpose. You have to be careful while deciding the reason why to have a fence. In these projects here you will find 15 DIY Garden Fence That Are Easy To Build about making and building your own diy garden fence. You can either make a fence just to define your boundaries or to protect the garden from animals. You will find a variety of design and styles of fencing among these diy garden fencing projects.
Pick and choose according to your own convenience, budget, and requirements. Alost all of the projects that you see here are budget friendly and quikc. You will hardly have to spend a weekend over this task and you are all set. You must do double protection of your gardens with wire fencing as well as wooden fencing if you are growing vegetables and fruits there.
1. DIY Garden Fencing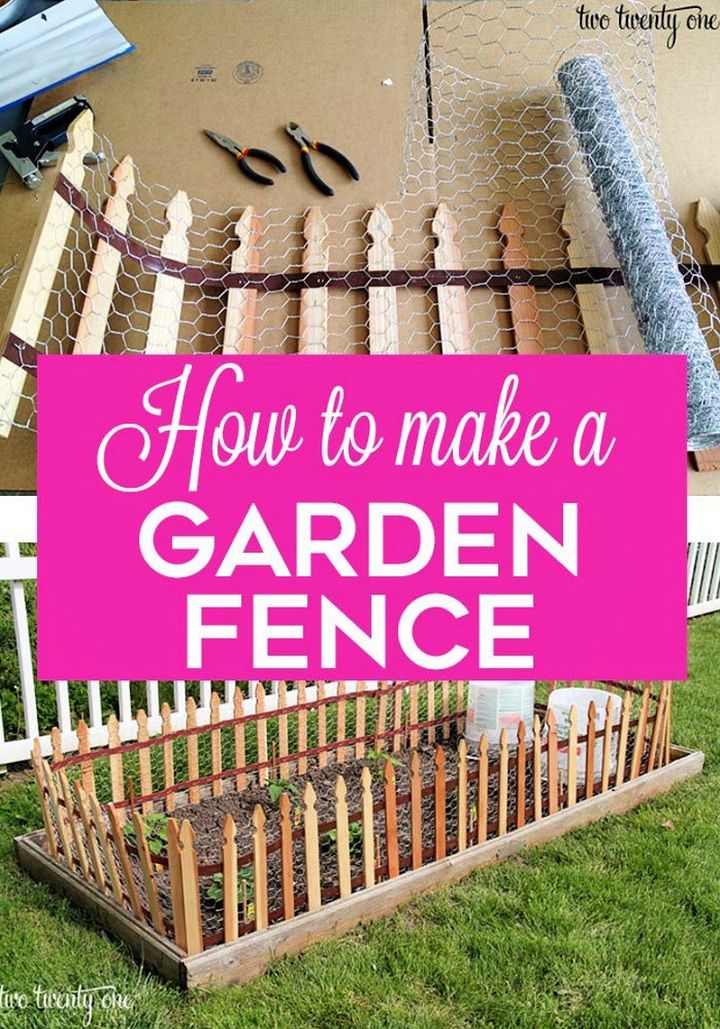 Garden fencing is done due to various reasons but it could be expensive. Instead of wasting your money, consider the purpose carefully and make your own diy garden fence in much less expense. In this project you can see double protection with a combination of wire fencing and wooden fencing. Besides this you also need to have wire cutters and handheld staple gun. Tutorial
2. Farmhouse Style DIY Garden Fence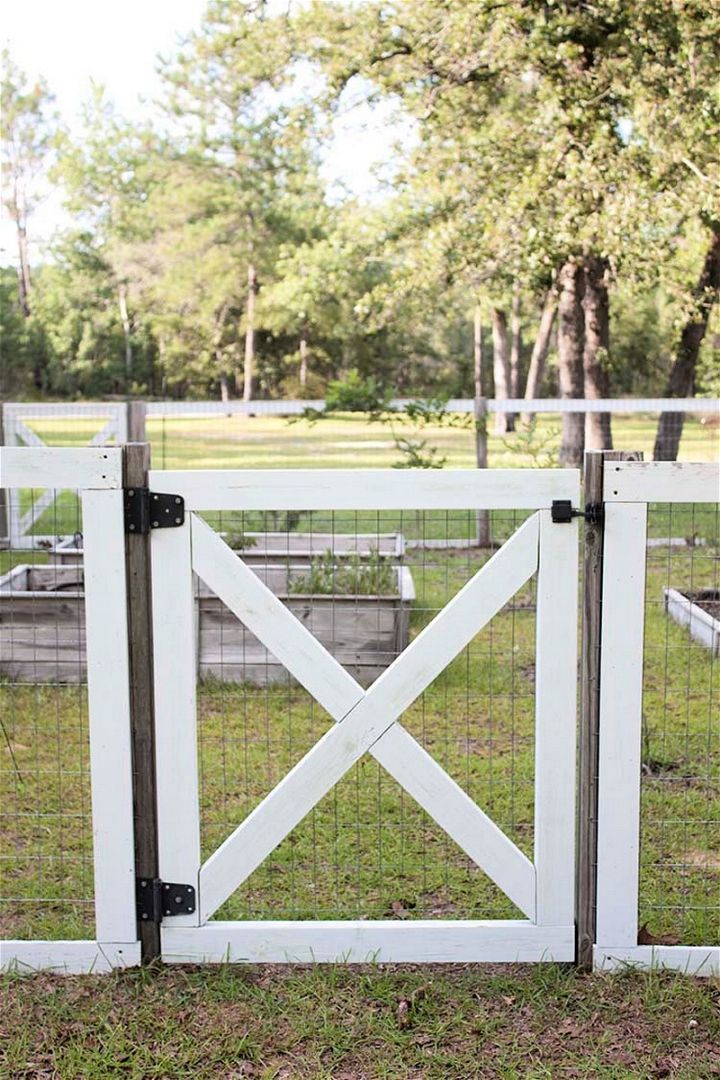 If you are a fan of farmhouse theme, you can easily make a farmhouse fence for your garden. The best part of this garden fencing is that, you do not need to keep your pets like rabbits into a cage instead you can secure your garden with enough protection that the animals can now roam freely all around the place. Tutorial
3. How to Build a Picket Fence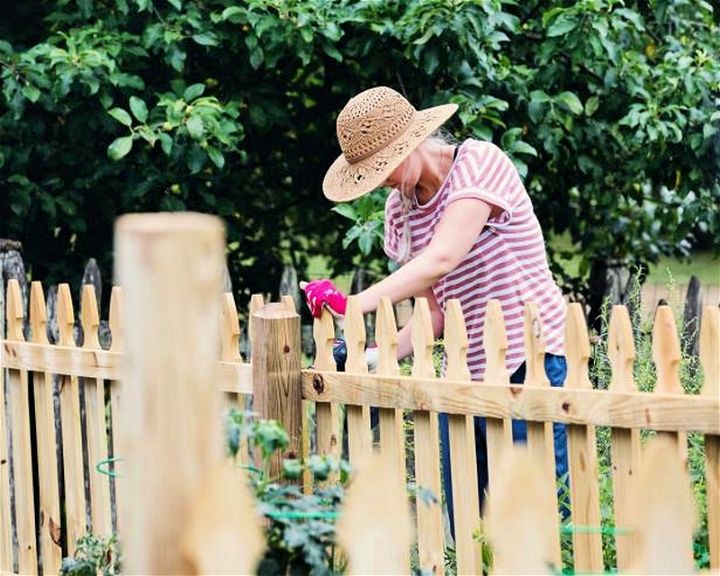 Picket fences are basically to define the domestic boundaries hence they are often used by people for decoration or distinguishing their space form each other. This is a typical kind of a boundary that we often see. You can make this fence yourself easily with the help of this project here. Tutorial
4. How to Make a Vertical Herb Garden From a Fence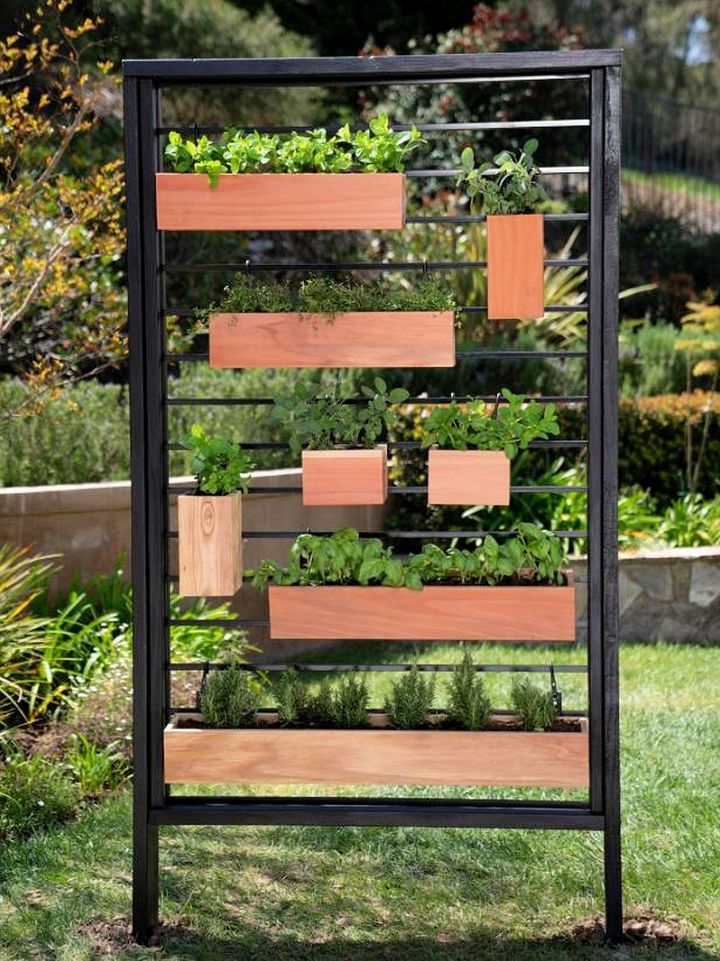 This is surely a unique fencing idea. In this project you will learn how you can make a vertical garden with a fence. If you have always dreamt of having a herb garden by your backyard this is the time that you can live your dream. Have a look at the beauty this fence is projecting and its very useful at the same time. Tutorial
5. DIY Wattle – Cheap Garden Fence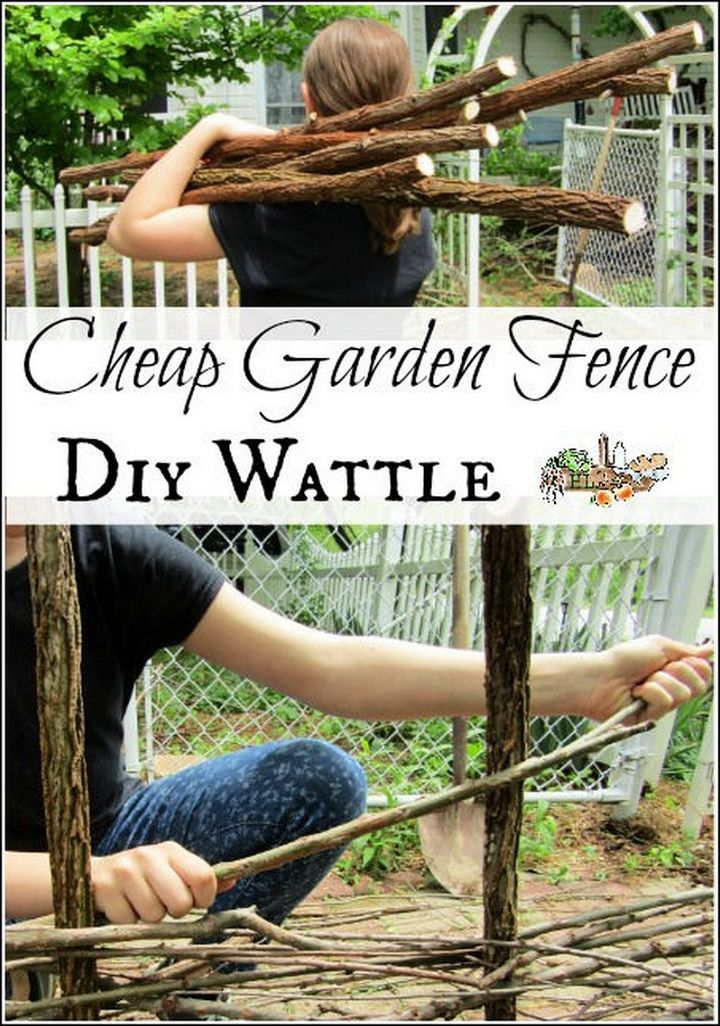 Its very important the you consider the purpose and the design of the fence carefully before starting to make it in order to avoid wasting money. Have a look at this super budget friendly fencing project here that shows how you can make an easy and also the cheapest fence in town. Tutorial
6. How to Make a Great Garden Fence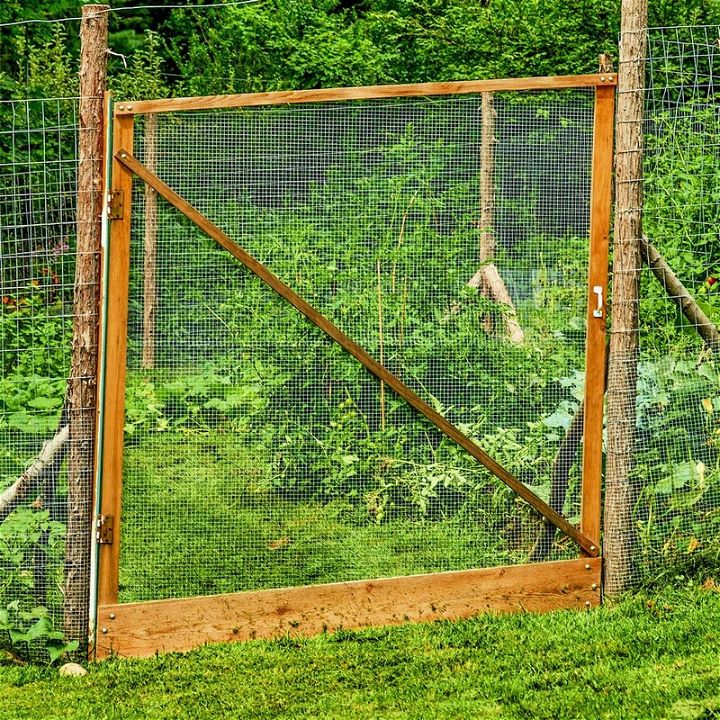 If you are one of those people who are actually growing vegetables or fruits in their gardens on a massive scale, tis huge garden fence is all you need to build for your garden. With this diy garden fence you will be able to protect your crops form animal danger so make preparations and arrangements for this set up Tutorial
7. Build a DIY Garden Fence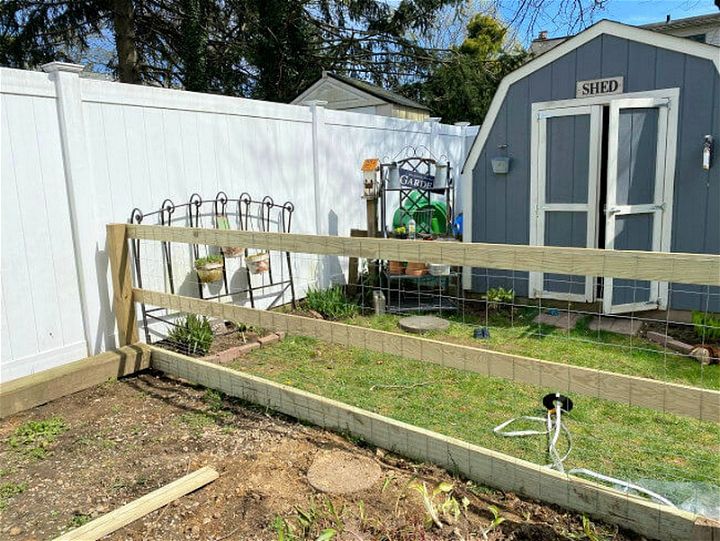 This fence that you see here in this project t is a combination of wire fencing and wooden fencing. This way you will be able to double protect you garden form any harm that the animals or your pets can cause to your garden. Instead of spending a lot on garden fencing, all you have to do is to do it intelligently within your budget and according to your requirements. Tutorial
8. Expanding Our Backyard Garden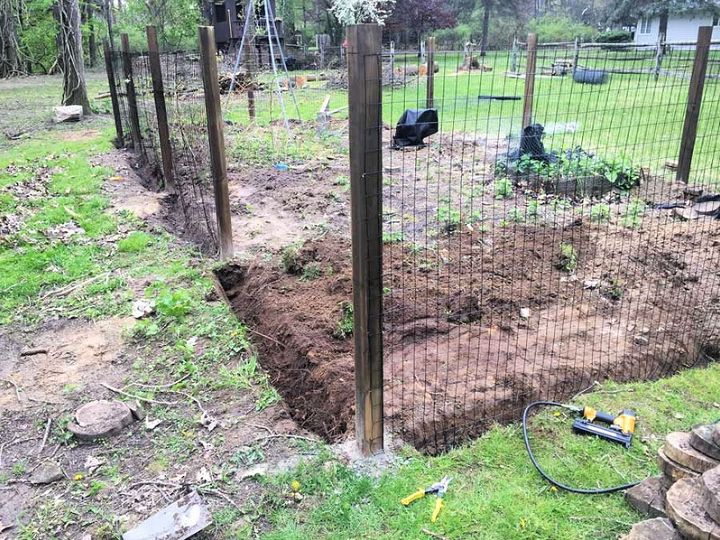 If you are also looking forward to grow food in o=order to have your own home grown fresh produce, you must expand your backyard garden like you see in this project here. While expanding the backyard garden and dedicating the space for growing crops, you first have to do garden fencing there. With this easy project you can make your own diy garden fencing. Tutorial
9. How To Install A Deer Fence To Keep Wildlife Out Of The Garden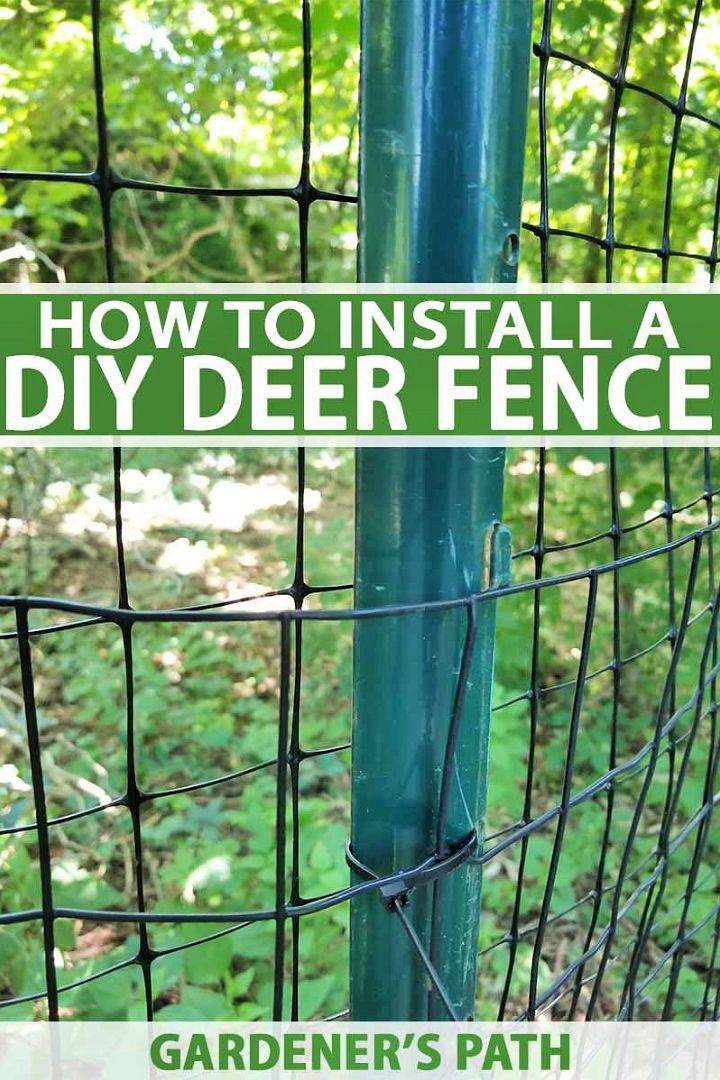 Deer are animals that are often considered dangerous for gardens so make this fence for the protection form deer. With this diy garden fencing you will be able to keep the wildlife out of your garden area. This garden fencing is not only easy and cheap but is also serving the purpose accurately. Tutorial
10. DIY Garden Fence And Arbor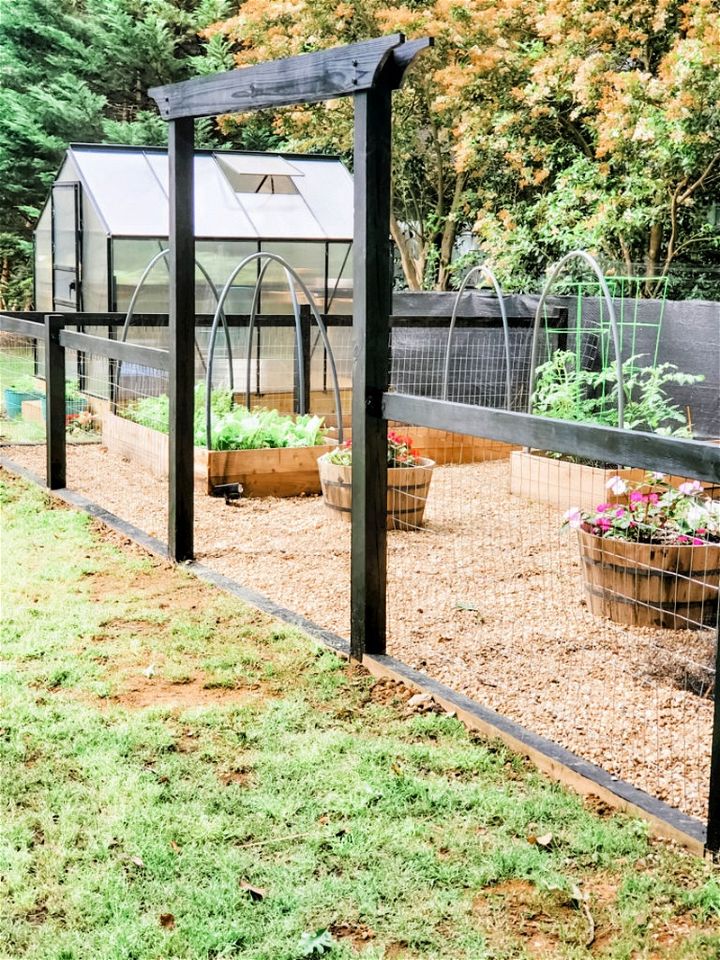 Have a look at this beautiful combination of garden fencing and arbor. With both of them alongside, we can create a fairytale environment as the arbor serves to be a very dramatic entrance to the garden area. Protect your beautiful garden form animals in the most beautiful and easiest way possible. Tutorial
11. Easy DIY Garden Fence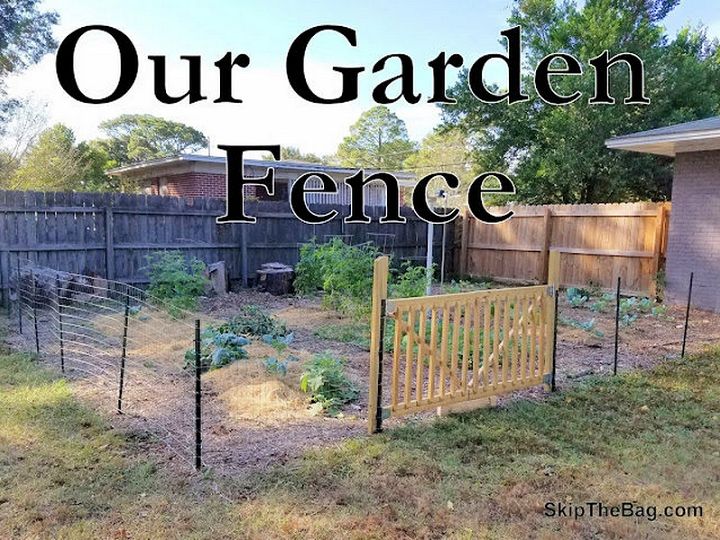 This is one of the most used garden fencing idea by people. Almost at every house you will see this kind of garden fencing. Make this diy garden fence in order to make your boundaries defines and have a little private space for gardening. Besides this you will also be protecting your garden form different wild animals with this garden fence. Tutorial
12. How to Build a Simple Fence Around a Vegetable Garden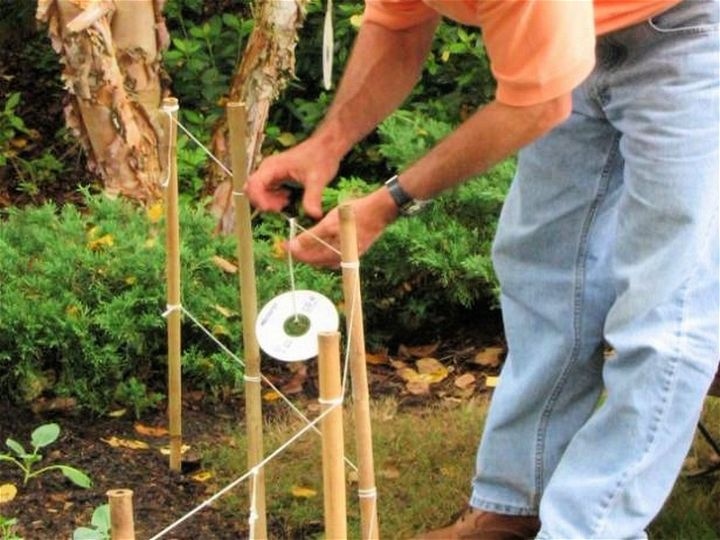 Many of us like to grow vegetable sin our gardens. however to protect the garden area form animals is a challenge. With this easy diy garden fencing project you will able to secure your garden and make it a better place for the vegetables to grow safely. Tutorial
13. How to Build a DIY Raised Garden Bed and Protect it With a Metal Fence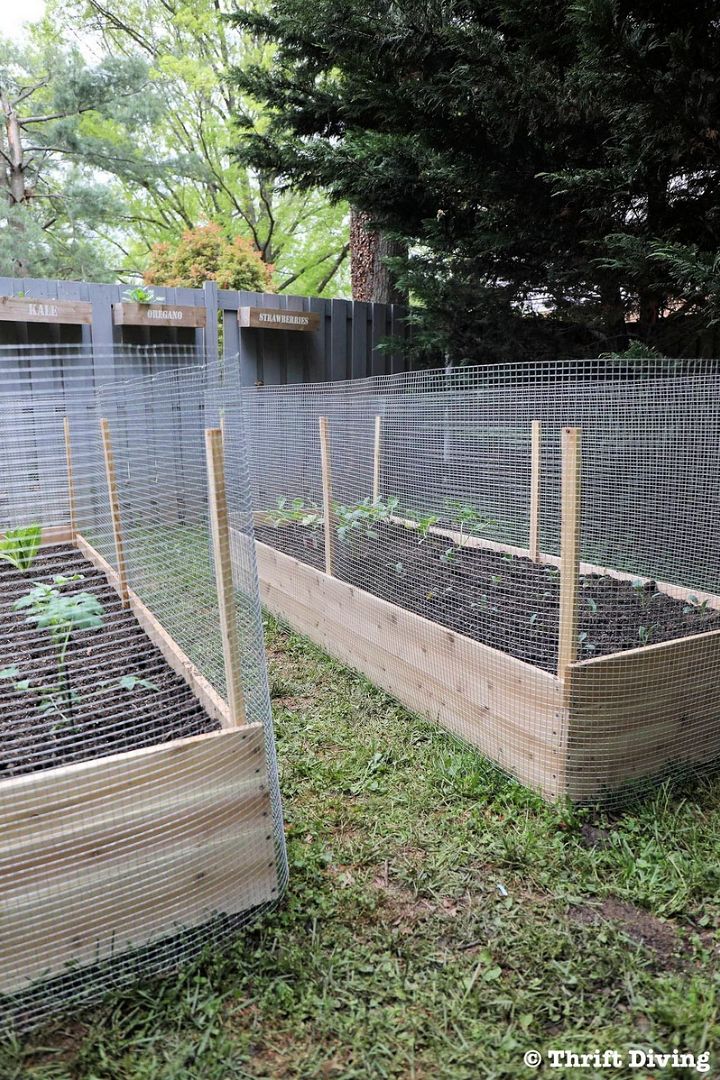 This diy project here will guide you through a journey where you will learn to make a raised garden bed and also to protect it with metal wires. Raised garden bed is itself a protective measure for a garden because unlike a normal garden they are more secured from animals and weeds, secondly this metal wire fencing will protect it even more and will help your garden become a little heavenly place for you. Tutorial
14. DIY Bamboo or Stick Fence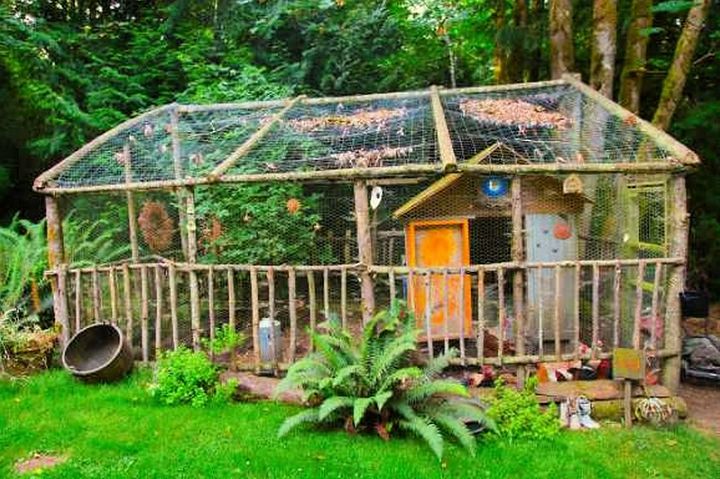 Some people like to have bamboos around as a fencing in order to define boundaries, distinguish themselves, and to protect their garden area. With this easy tutorial you will be able to catch up with the complete process of making this bamboo garden fencing. Besides being safe, this fencing is different and has that jungle feel in it Tutorial
15. How to Build a Simple Split-Rail Fence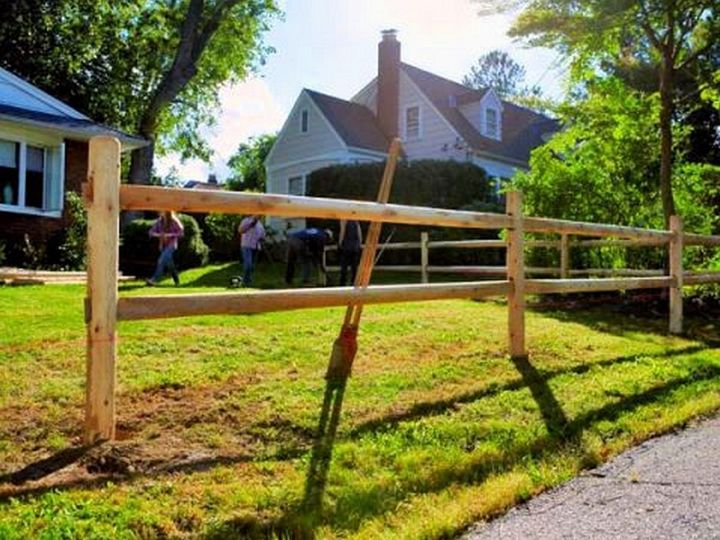 This is a simple split rail fence that you see in this project here. you can make this on weekend and end up being super proud of yourself. Instead of spending extra money on expensive fencing, you can now make your own diy fencing easily and very conveniently. Gather the materials that you need for this project and start it right away. Tutorial
Conclusion:
Garden fencing is no doubt a challenging and expensive work to do. However with these diy garden fencing projects you can easily make some very nice, protective and budget friendly fencing for the garden area. There are different design and you must pick according to your needs and requirements.