All of these 20 DIY Dining Room Tables That You Can DIY are helpful for you if you are always into home décor. You will find a variety of ideas here based on different themes and you will definitely be able to find your favorite one. The themes here include farmhouse style, rustic theme and many more. You will find a tutorial with each of these projects so that you can easily catch up with them. Dining tables are something that have a large impact on the entire home décor and style therefore build one nice dining table for your house with the help of these project or do a makeover of your old one.
Follow these diy dining table projects and learn to make your dining area more appealing and eye catching. There are a number of materials involved in the construction of these dining tables and some wood working tools also. You need to have some basic sense and skills of wood working for these projects as a lot of drilling, cutting, assembling and attaching is involved in all of these diy dining table projects.
1. DIY Rustic Modern Dining Table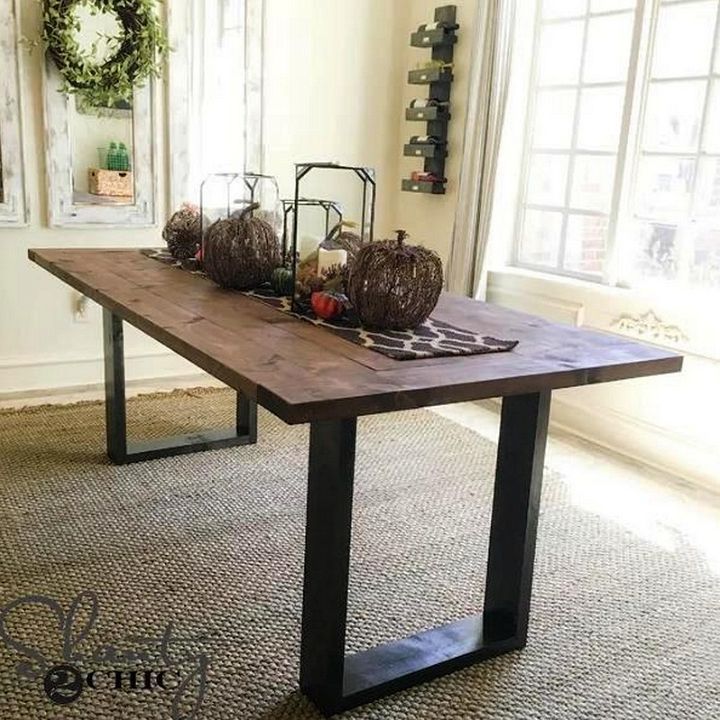 Dining tables are something that makes a huge impact on the entire home. There can be various ideas about building a nice dining table all by yourself, however this one is based on rustic theme and looks absolutely amazing. You will definitely need a lot of lumber for this project along with some wood cutting machineries and equipment's. Get started with this if you also want to have a nice dining table in your house. Tutorial
2. DIY Dining Table Tutorial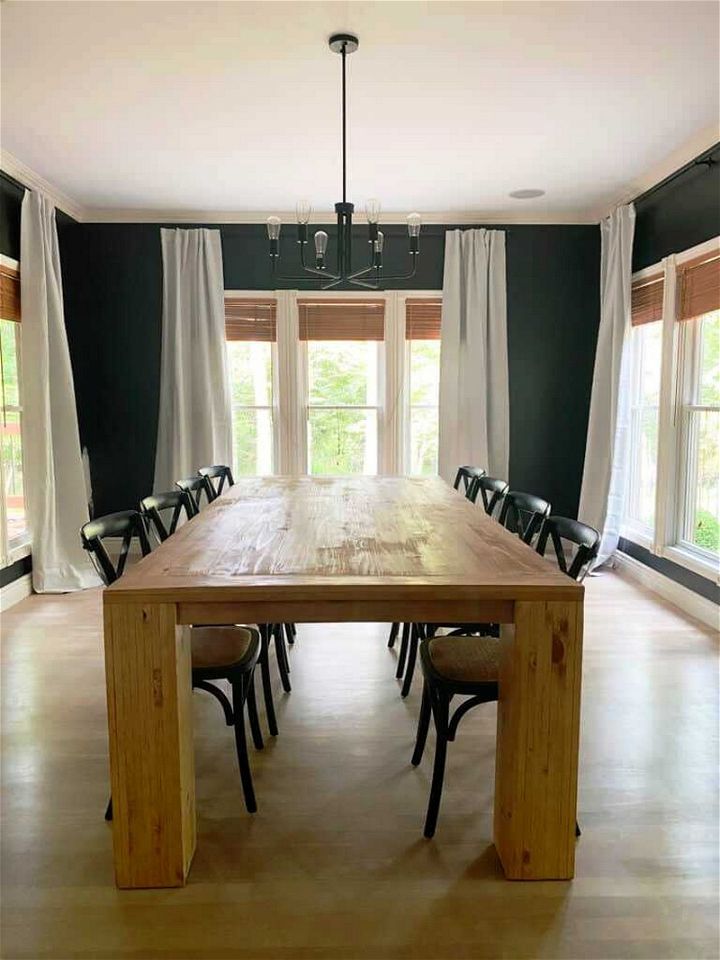 This dining table tutorial will help you a lot in creating our own masterpiece in your home. With the help of this project you will be able to build you own dining table. The supplies that you need are wood stain, polyurethane, and rags for stain, foam roller, sander or sanding disks, planer, miter saw, drill, kreg jig, wood glue, keg screws and clamps. Tutorial
3. DIY Faux Barnwood Dining Table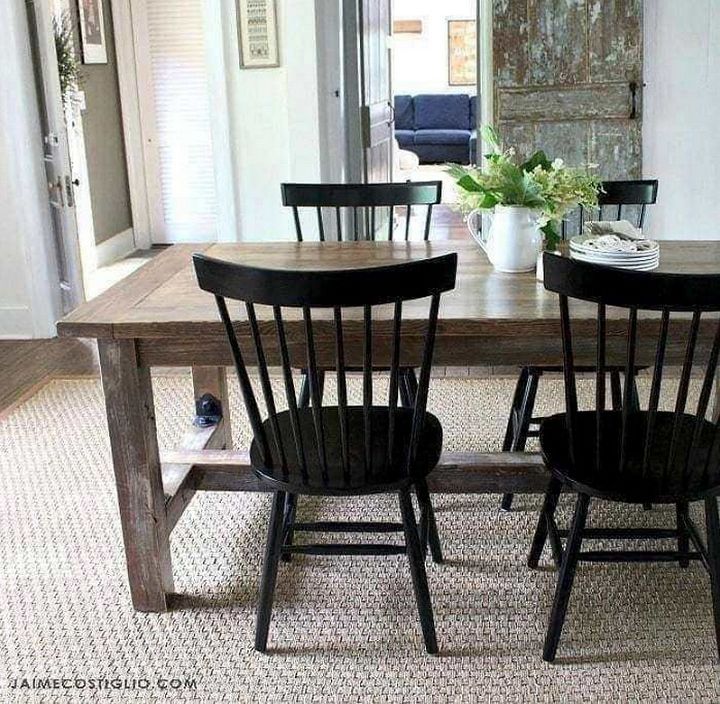 This faux barn wood dining table project will give you some very useful tips and tricks about building your own dining table. This is a sturdy and solid dining table that you see here in this project and you can build it too with a few steps and materials. A lot of wood working, drilling, cutting and assembling is required here so get started in your garage for some beautiful addition in your home. Tutorial
4. How To Build A Faux Barnwood Dining Table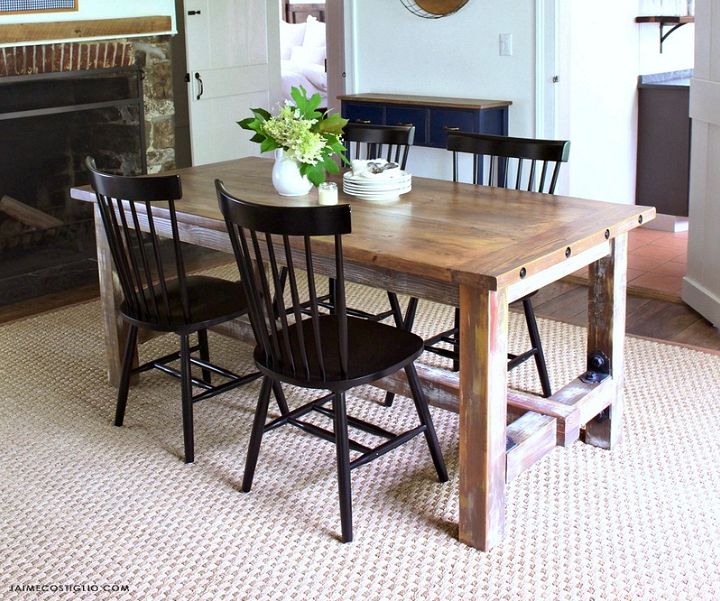 Its sometimes get difficult to find a favorite furniture piece in stores and there comes the diy. This diy project is all about creating something that makes a huge impact in your dining area. This is a faux barn wood dining table that you can also make all by yourself. A lot of materials are involved here in the making and you must note then down if you are looking forward to this project. Tutorial
DIY End Table Ideas – Begin with these stylishly unique end tables that you can make yourself to get some ideas!
5. How To Build A DIY Farmhouse Dining Table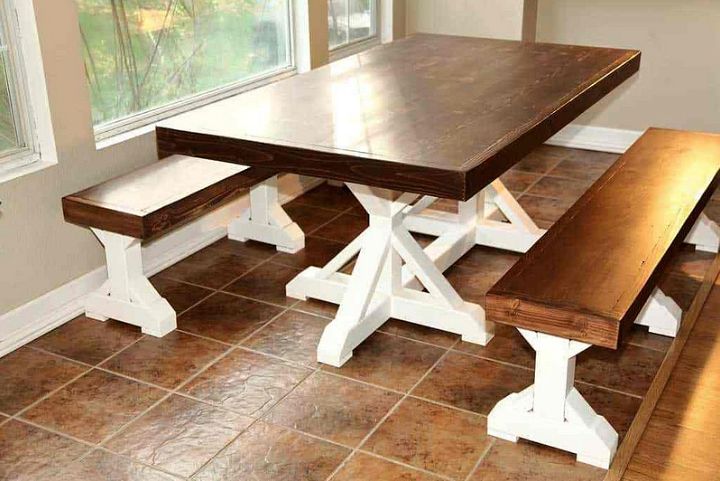 If you are also a farmhouse theme lover, this diy project will help you create a dining table of your choice. This is a diy farmhouse style dining table idea that we have here for the people who love home décor. Besides materials for this project you will also need some tools such as tape measure, drill, miter saw, nail gun, kreg jig, dovetail saw and random orbital sander. Tutorial
6. DIY Dining Room Table
This diy dining room idea will help you make some new memoires at home as dining tables are center of memories. Some basic wood working tools are involved here so get started with them in your garage and make a masterpiece for your dining area with the help of this project. Tutorial
7. Easy DIY Dining Table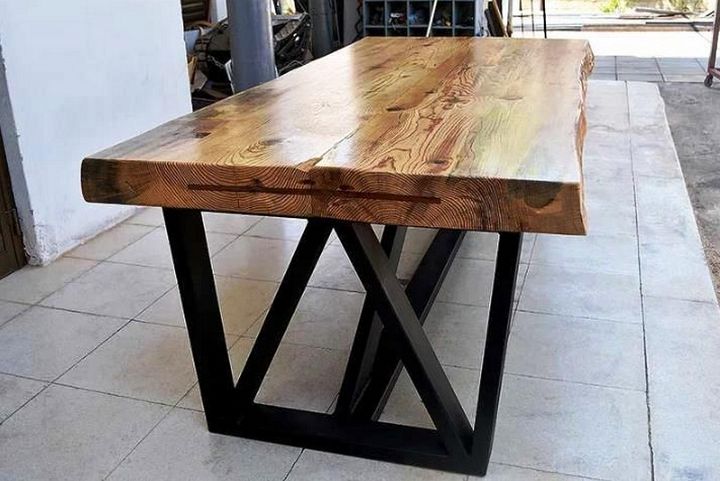 You might have come across many diy dining table ideas however this one is very easy. This project will immediately attract people who are natural wood lovers. The metallic frame is colored in matte black in order to let the paint stick in a better way to it. There are a lot of materials involved here that will make this table stand out. Tutorial
8. DIY Dining Table – The Easy Way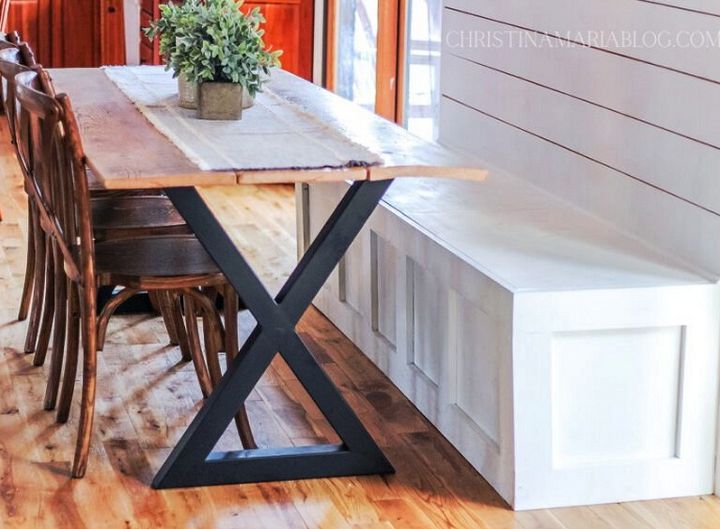 Have a look at this diy easy dining table project over here and build your very own dining table with the help of this tutorial here. Custom reclaimed wood is used here. Besides this you will get to learn many tricks and tips about building a nice furniture piece for your house so take notes from here. Tutorial
9. How To Make A DIY Farmhouse Dining Room Table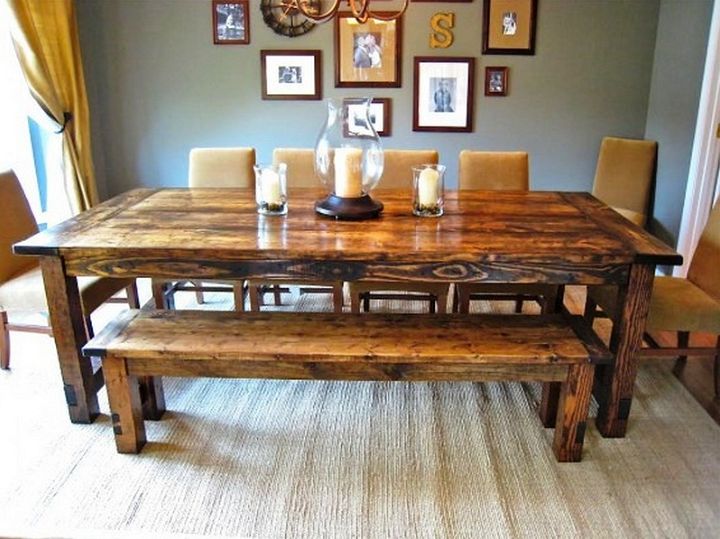 It's not always easy to find a furniture piece of your own choice in stores. In such cases you can always go with the idea of building your own piece for your home. This diy dining table is based on the farmhouse theme and it's absolutely perfect. Get into the details of this project and see how everything is done so that you can also achieve the accurate and desirable results. Tutorial
10. DIY Hairpin Dining Table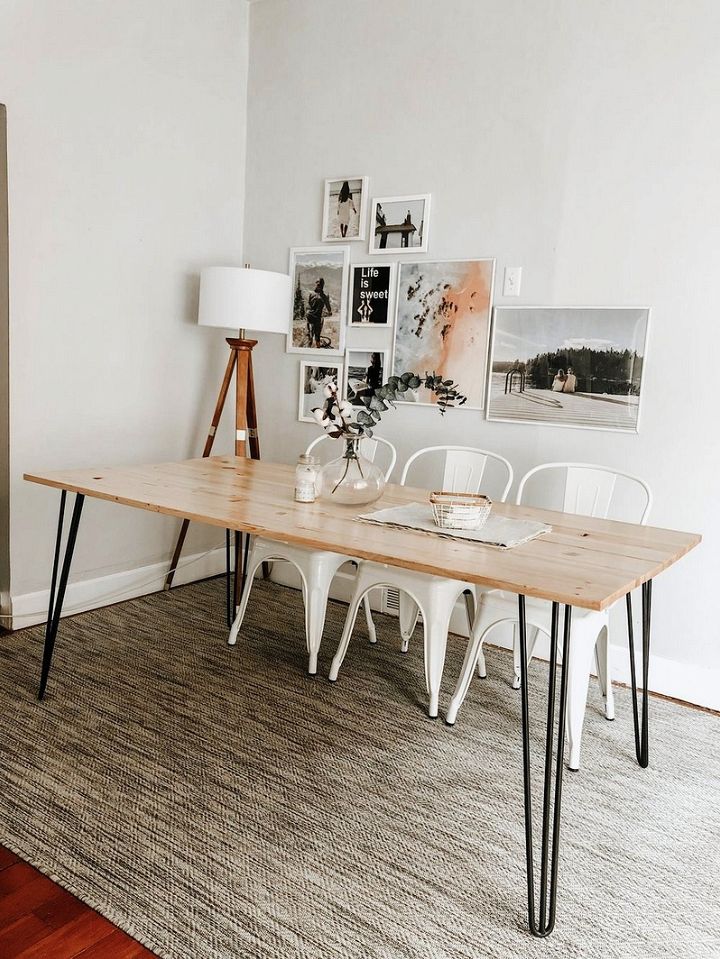 Hair pin legs in furniture is becoming very popular these days therefore this project is also about hairpin legs dining table. This is surely an attractive piece that will definitely stand out in the dining room. You can complete this project with some inexpensive and cheap materials and that's the best part about it Tutorial
11. DIY Wood Kitchen Table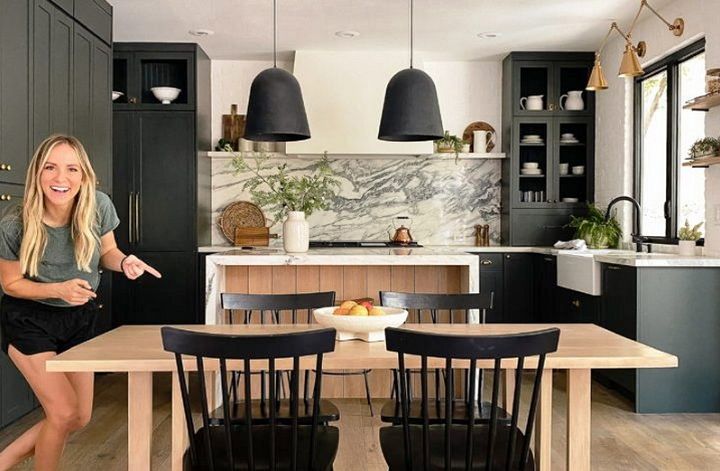 This is a step by step process of building a diy dining table for your dining rooms. You will need lumber in the first step. In the second step you will star working over the legs of this dining table. You will modify the legs in the next step. Afterwards you will have to do the table top. In the fifth step you will fill the gaps between the boards. You will sand it all and then attach the table top in the next step. Towards the final steps you will have to stain the whole thing. Tutorial
12. Farmhouse Dining Table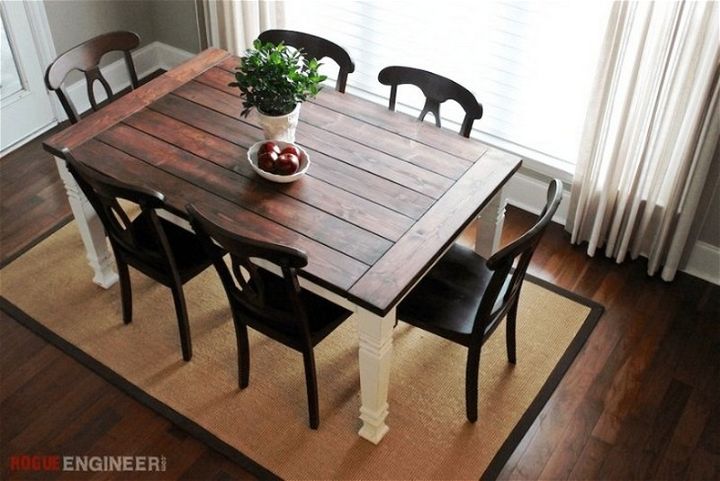 This farmhouse dining table will immediately make a great impact on the entire home décor so consider making one for your own house. You will need square husky farm dining table leg for this project. For the tools you will need pocket hole jig, miter saw, drill, tape measure, pencil, safety glasses and hearing protection. Tutorial
DIY Crafting Table – We designed our own kids' table for crafting that is just the right size for small hands, is packed with storage space and is affordable! Check out
13. DIY Octagon Dining Room Table-with A Farmhouse Base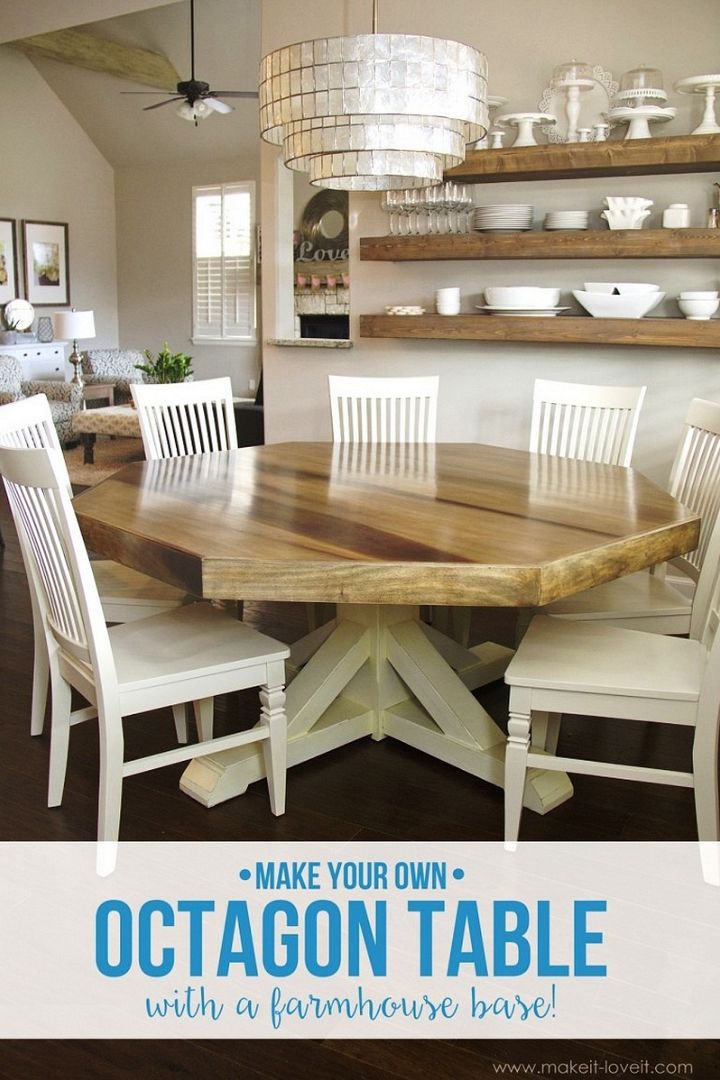 Have a look at this octagon dining table for your dining room. This table sits on the pedestal as you can see. You will start off with the base of the table and then move on to table top. You have to be correct with the measurements of this project in order to achieve the required results. Tutorial
14. How To Build A Modern Dining Table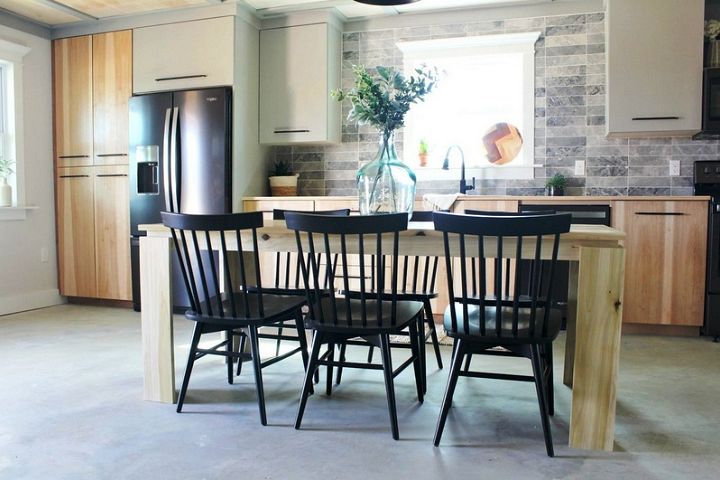 This is a diy modern dining table idea here for people who love to decorate their home with modern and updated furniture. The amount of lumber is based on the size of the table you need to build. Besides materials you need basic supplies such as wood glue, wood dowels, wood screws, washer head screws and washers. There are a lot of tools involved here for the drilling and cutting purpose. Tutorial
15. DIY Farmhouse Table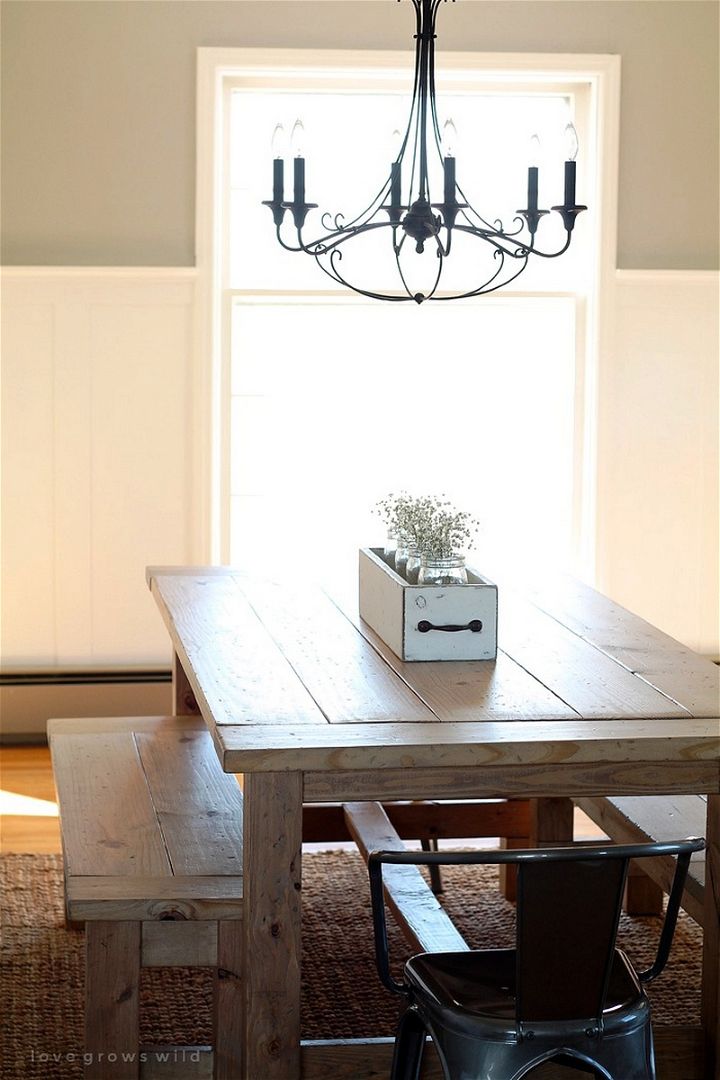 This diy farmhouse table is something that you probably need in your house as the festive season is coming over. When festivals are around, we all want our houses to be well decorated with nice furniture pieces all around. This diy farmhouse dining table will blow your mind as it's stunning and easy to build. A step by step construction is given here so that you can get along. Tutorial
16. How To Build A Farmhouse Table And Benches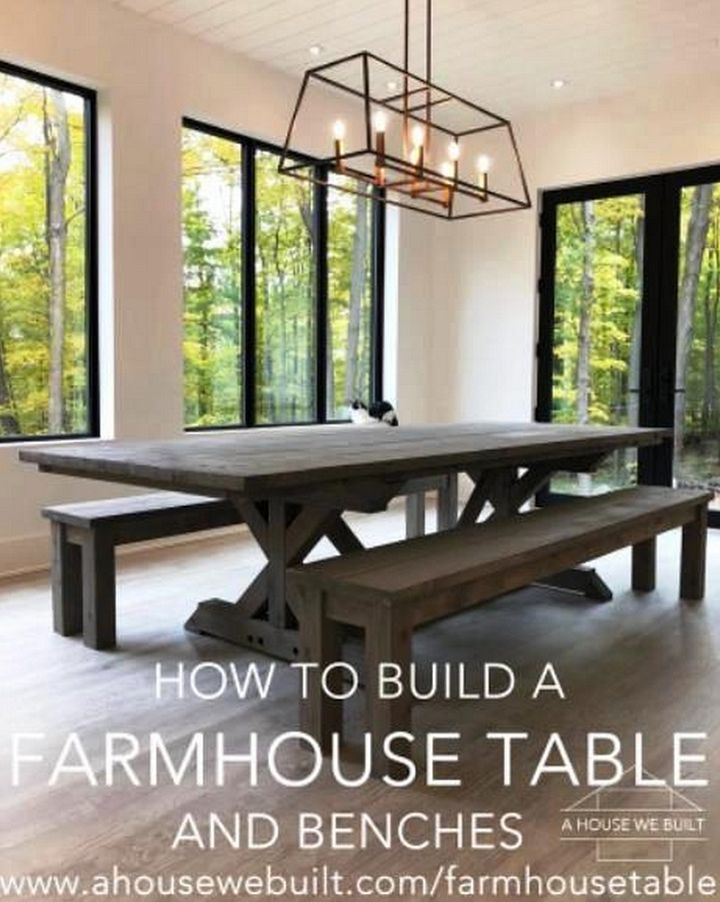 If we have all the nice furniture at home but our dining tables are not that classy then there is no point. This diy dining table project will help you in building a nice dining table at home with some easily available materials and tools. A long list of tool, materials and supplies is given so that you can easily catch up with the project. Tutorial
17. DIY Home – Staining My Dining Room Table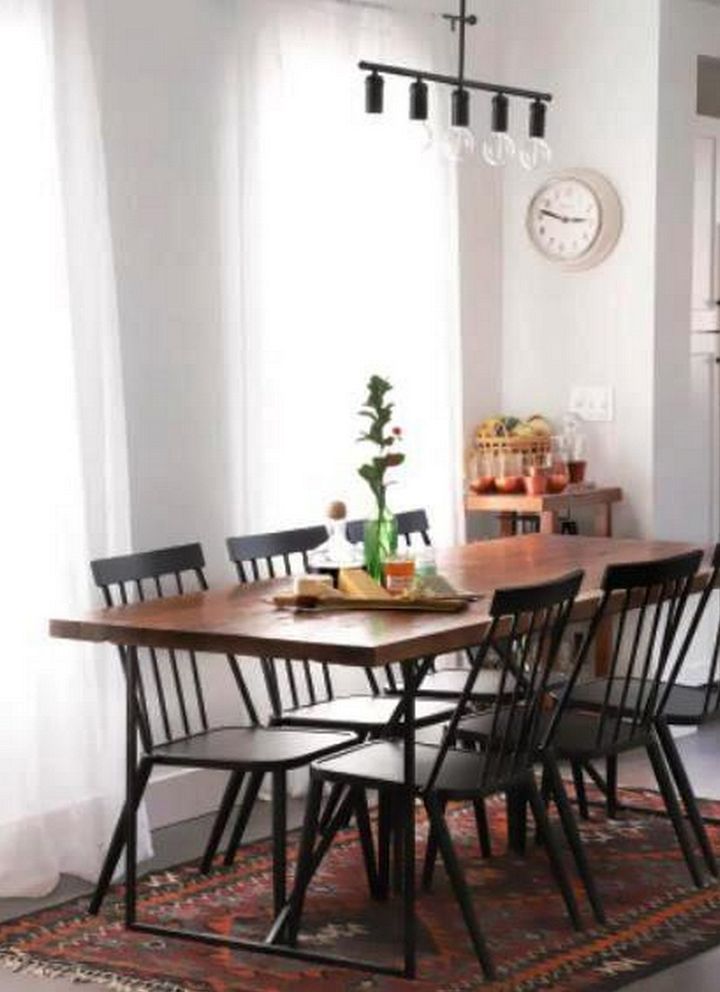 If you have also been thinking of staining your dining table but need to know how, this project will be of great help. You will need wax, brush, rag, sandpaper, tack clothes and protective gloves. Grab the supplies and get started with this amazing project that will add more beauty to your home décor. Tutorial
18. DIY Dining Table – Inspired by Restoration Hardware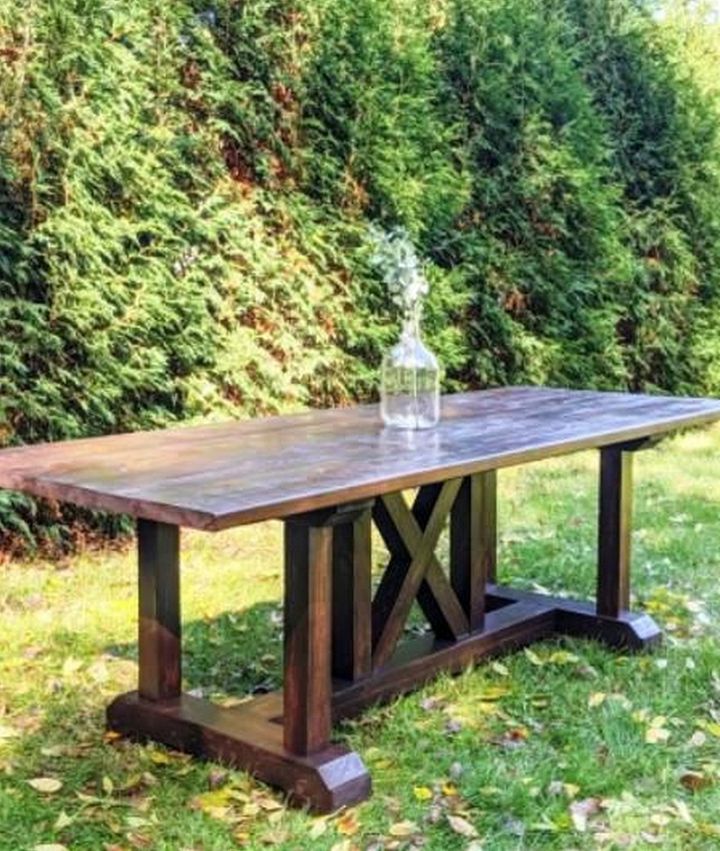 This project of diy dining table is inspired by restoration hardware and looks absolutely enticing and attractive. the list of supplies include kreg pocket hole jig, pocket hole screws, miter saw, table saw, drill ,orbital sander, tape measure, clamps, wood glue, level, speed square, pencil, safety glasses and ear protection. Tutorial
DIY Vanity Table – We've gathered 18 fantastic diy makeup vanity ideas which anyone can create at home.
19. DIY Dining Room Table Makeover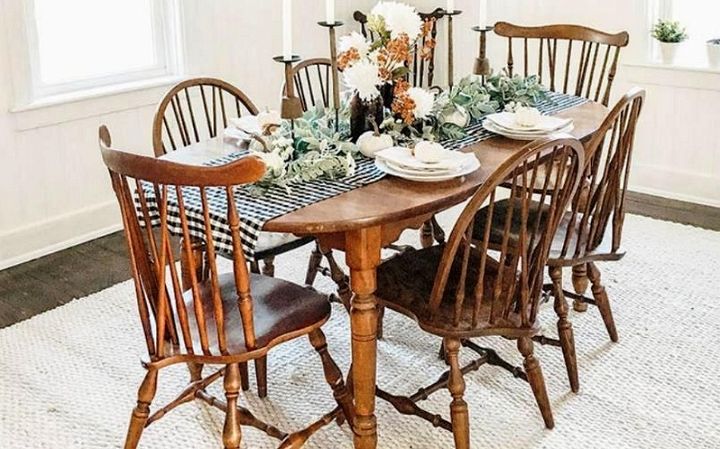 This diy makeover project is about transforming your dining tables and making them look more beautiful than ever. The list of supplies and tools include electrical sander, general finishes flat out flat topcoat, flat paint brush, grit sandpaper and a few more. Whereas for the dining chairs you will need some other supplies that includes wax paint and some more. Tutorial
20. We Have A New DIY Dining Table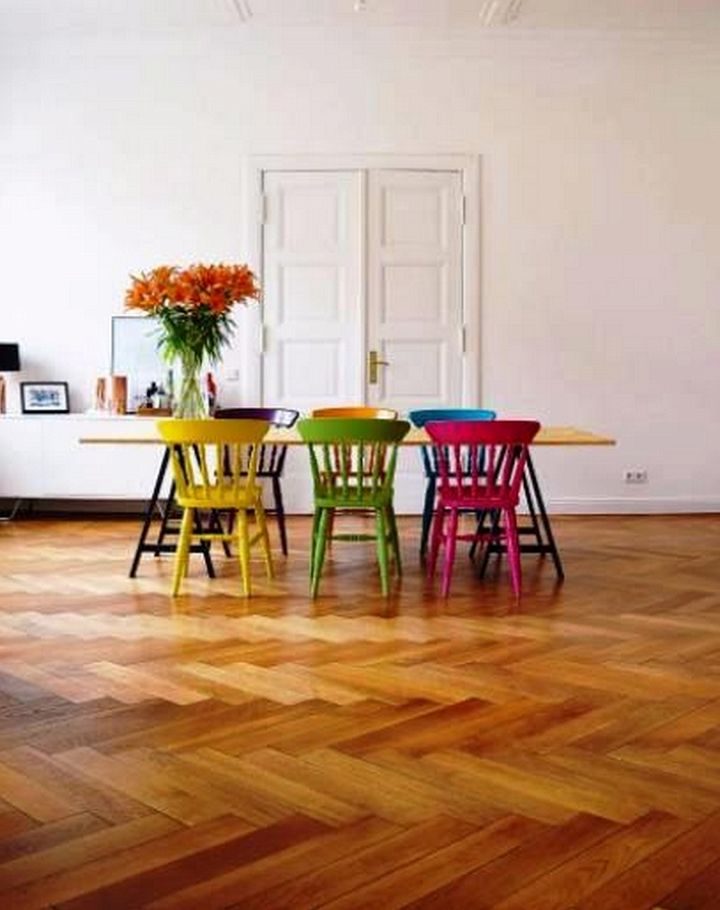 If you are interested in renovating your dining area with new style and updated fashion, this project will be very helpful. This diy project is all about makeover of your good old dining table in an easy style. You will need oil or varnish to seal the surface whereas there are other things involved too. Follow this step by step process and consider the makeover of your own dining table too. Tutorial
Conclusion:
These dining table projects not only gives you plans and ideas for building your own dining table but also gives you a sneak peek into how you can do make overs of your preexisting dining tables. Make some space in your garage for doing these projects.