All of these 29 Thanksgiving Crafts That Are Sure To Inspire Anyone are here to help you out in making your festival more interesting than ever before. The projects that you see here are all cheap and affordable. Once you will make some efforts for this Craft you will end up being super proud of yourself. While doing these projects you and your kids will learn a lot and the kids will explore their inner creative skills. Majority of the crafts here are made using the supplies that are already available at everyone's home.
Among these diy thankg9ving crafts you will see turkey crafts made with Cardboard, cardstocks, paper, coffee filters and much more. Besides this you will also see some dessert recipes for the festival. You will also see some wall hangings and decorations to celebrate the festival in a more fun and exciting way. Some printable crafts are also included here. All of these cheap and easy thanksgiving crafts here are easy to follow and get along with.
1. Thanksgiving Turkey Craft For Kids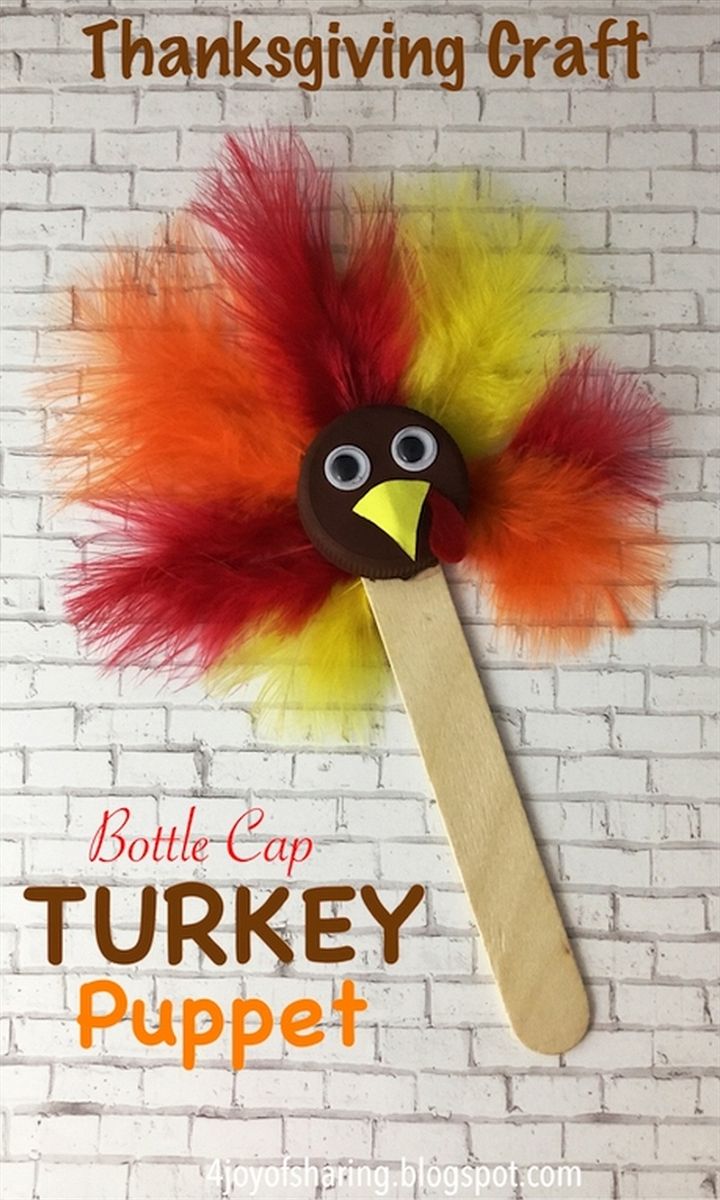 When it comes to festivals, it's important that we have some preparations beforehand so that we do not have to rush at the eleventh hour. This diy turkey craft is all you need to make your kids feel happy about the festival. For this craft you need a bottle cap, Popsicle stick, craft feathers, wiggle eyes, cardstock paper, glue, and paint and foam brush. Tutorial
2. DIY Thanksgiving Crafts For Kids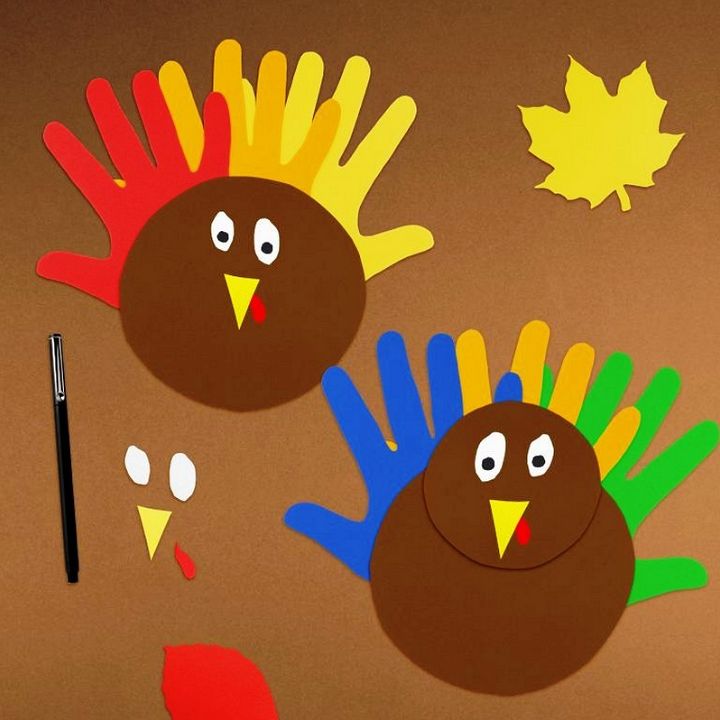 This is a diy thanksgiving craft for kids. As this craft is so colorful therefore it immediately will attract the kids and will make them feel happy about the festival more than ever before. You need colored paper, scissors, markers and glue or tape to make this. Tutorial
3. Be Thankful–Utensil Holders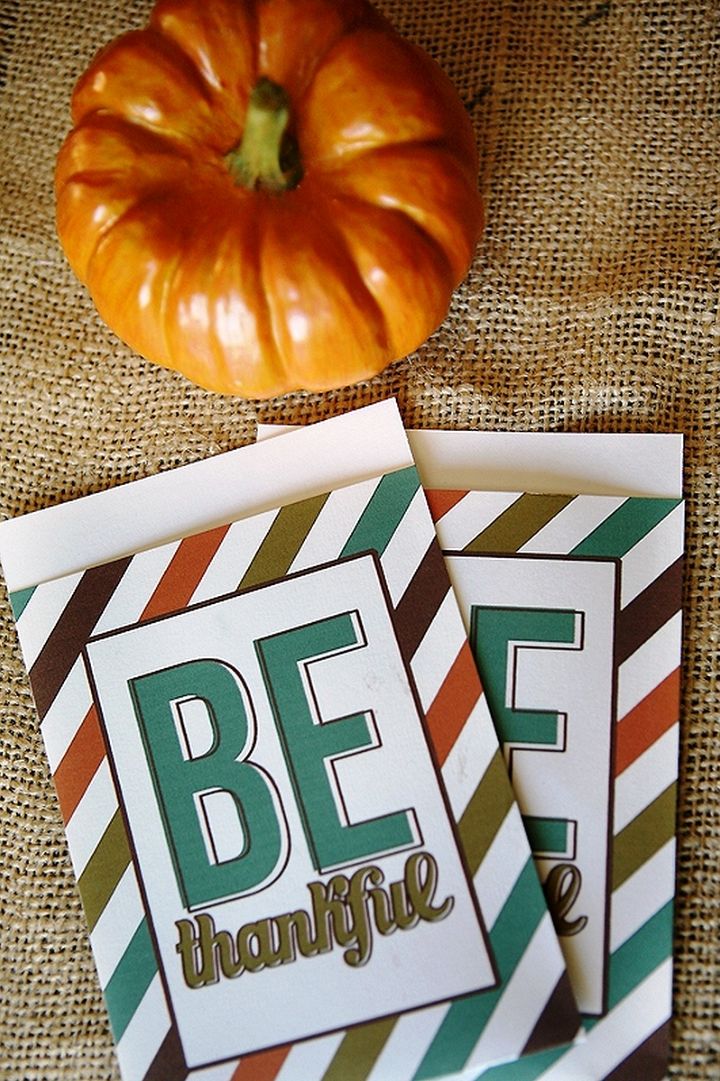 Thanksgiving Crafts: As the fall arrives people get excited about the vibes. This utensil holder is all about having a nice time during fall. The craft says be thankful and that is definitely something nice to read always. You need Kraft colored or white cardstock, be thankful sheet, colored pencils and sewing machine or adhesive. Tutorial
4. Watercolor Coffee Filter Turkeys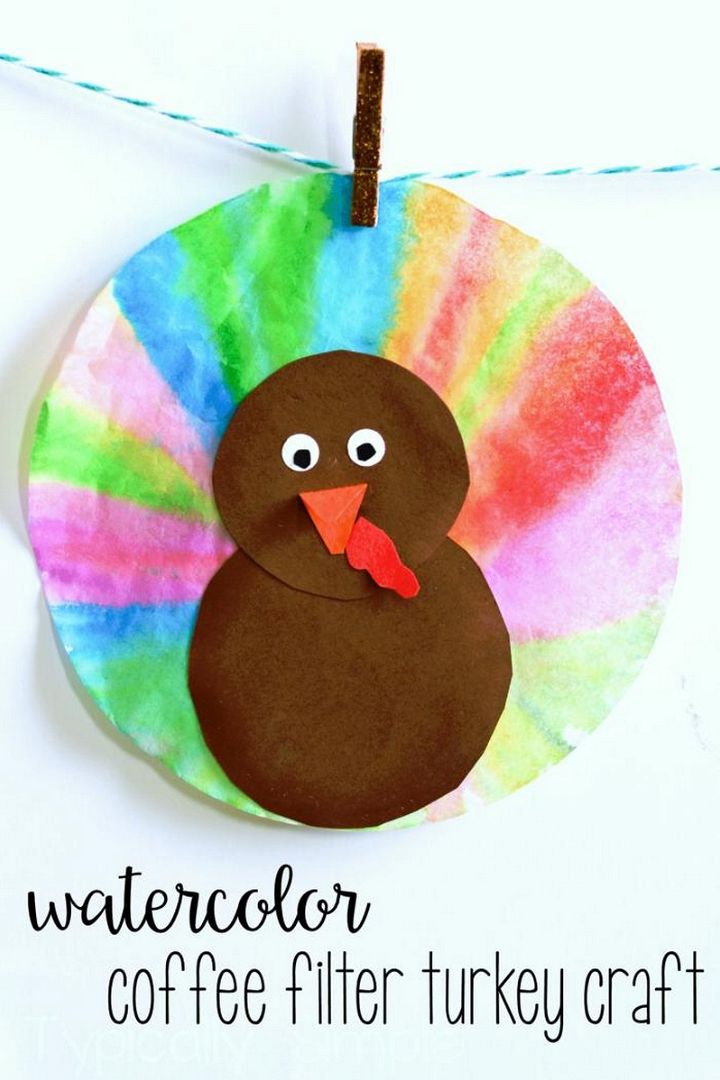 This turkey is made using watercolors and besides that coffee filter is used to create them. You can get some extra coffee filters from any café and use these for your craft. The supplies that you need are white coffee filters, water color paint, paint brush, construction paper, googly eyes, and cup, water and paper towels. Tutorial
Easy Fall Crafts – There is a wide selection of fall activities for kids to enjoy today. They are suitable for children of all ages, however we kept fall-themed activities for preschoolers in mind when making the list. These fall crafts that are easy for children are perfect to do at school or at home.
5. Turkey Cone Craft for Kids to Make – Party Hat Idea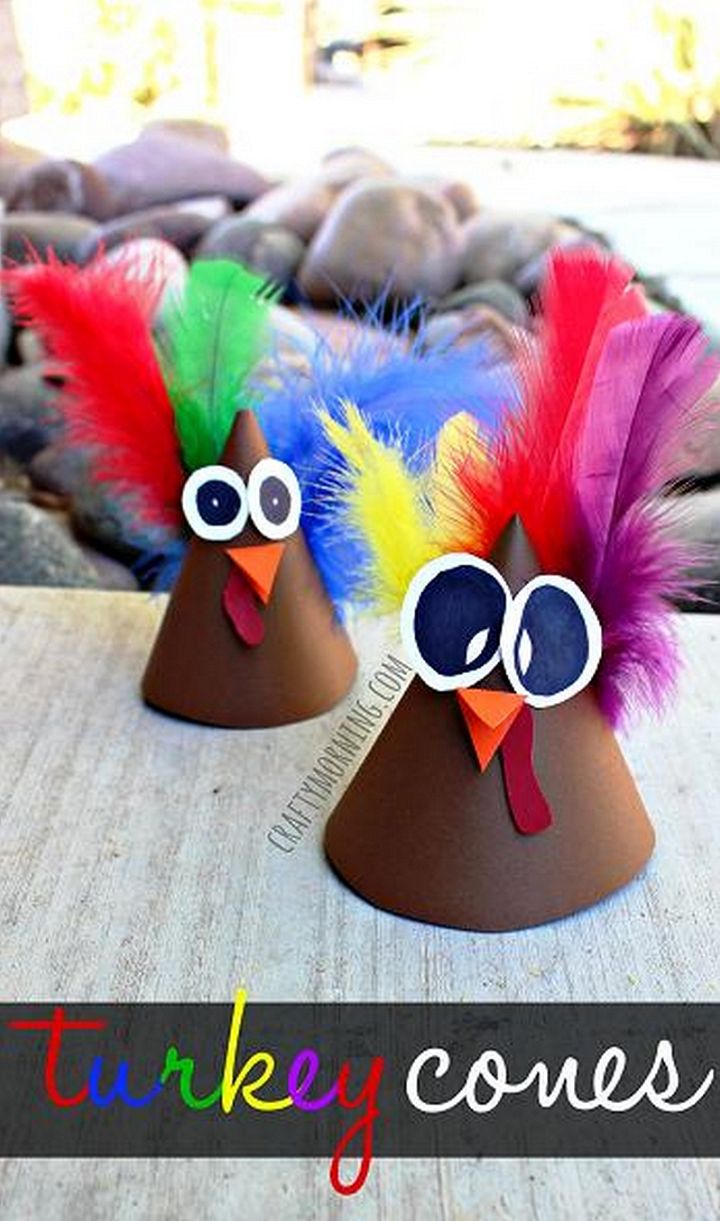 Have a look at this turkey cone craft and see how you can also make this all by yourself. The materials that you need to make this craft are feathers, white red and orange paper, scissors, glue, elastic ring and black marker. Grab the supplies and get started with this funny craft long with your kids. Tutorial
6. Five Cute Thanksgiving Desserts For Kids Young And Old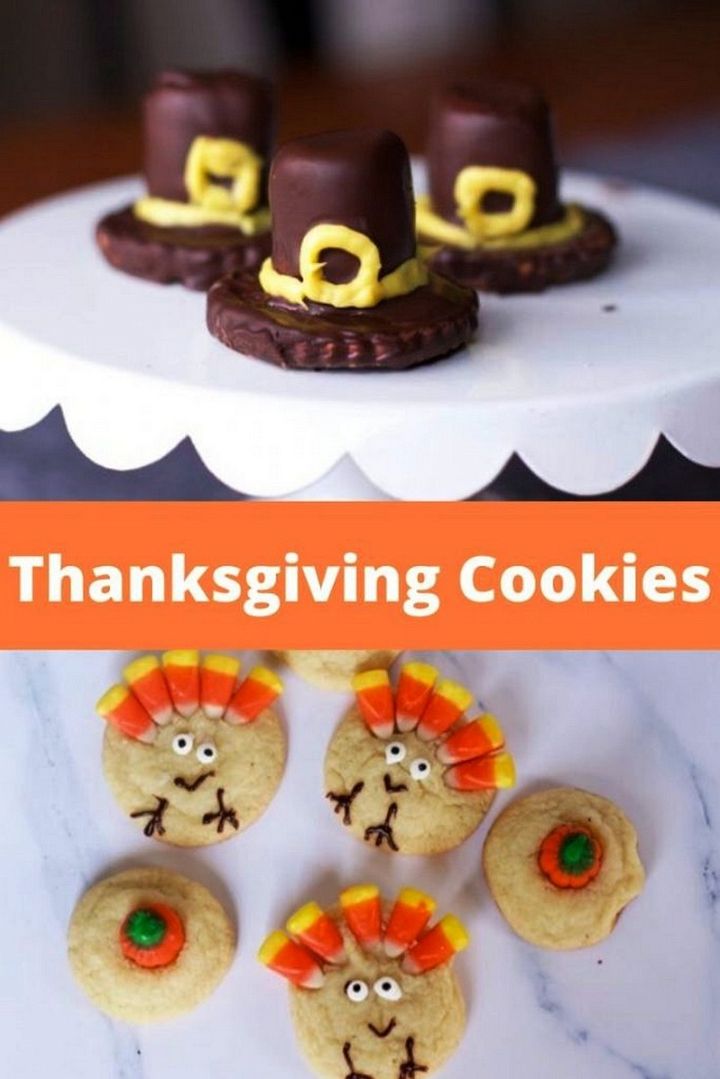 These are some desserts that are relevant to the upcoming thanksgiving. , children of all ages can enjoy this a lot so make some for them. There are a total of five desserts and you can try any of these or even all of them if you and your family like sweet dishes all the time. The recipes are given here in detail so that you can easily catch up. Tutorial
DIY an Envelope – learn the easy way To make super cute DIY Envelopes in minutes with a simple tutorial using paper, cardboard and a little glue. You can create custom envelopes that are perfect for letters, postcards, gift cards, or money.
7. Long Lasting Thanksgiving Crafts For Kids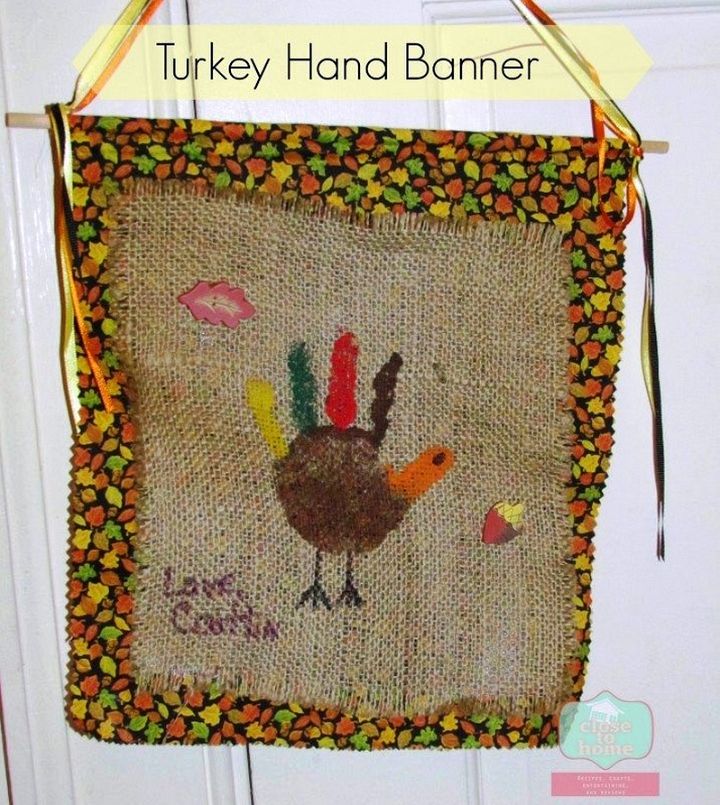 Thanksgiving Crafts: Have a look at this long lasting thanks giving craft over here. This diy thanksgiving project is so inexpensive that you will definitely want to try this soon. If you already have acrylic paints in the relevant colors then it will be even easier for you. You need some thanksgiving themed fabric for this craft along with some other materials and supplies so grab them and get started. Tutorial
8. Turkey Pom Pom Thanksgiving Craft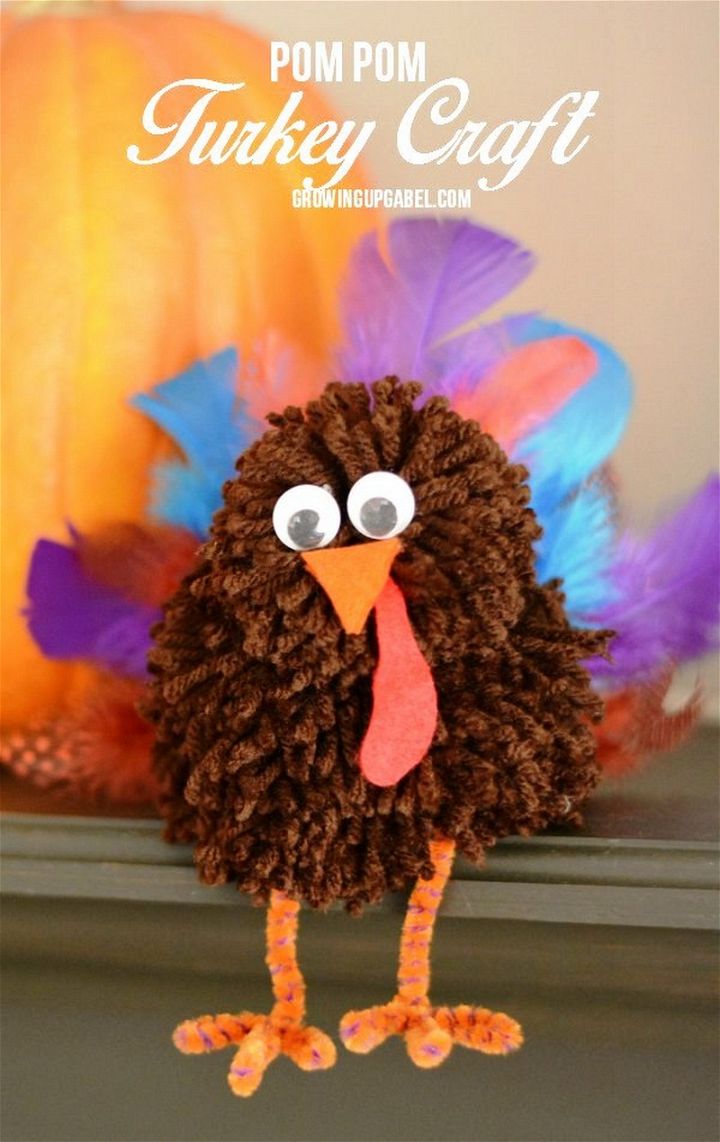 Pompom is something that you can make many crafts with. During the holidays and festival season you can make some very good use of pompom to make crafts and enjoy along with kids. This is a pompom turkey that you see here. This is an easy craft to try for thanksgiving. Tutorial
9. Free Printable Thanksgiving Labels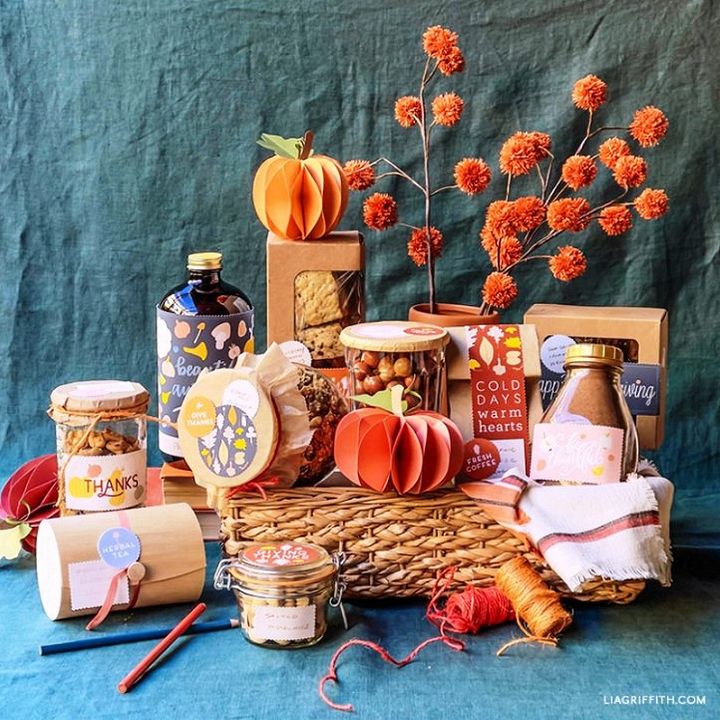 As we know that thanksgiving is approaching soon therefore we must make some preparations beforehand. One of the preparations for the festivals is making some relevant crafts. These are some free printable thanksgiving labels that you see here. The materials that you might need are full sheet label paper and circle punch. Whereas for the tools you need craft scissors. Tutorial
10. Turkey Leaf Craft Template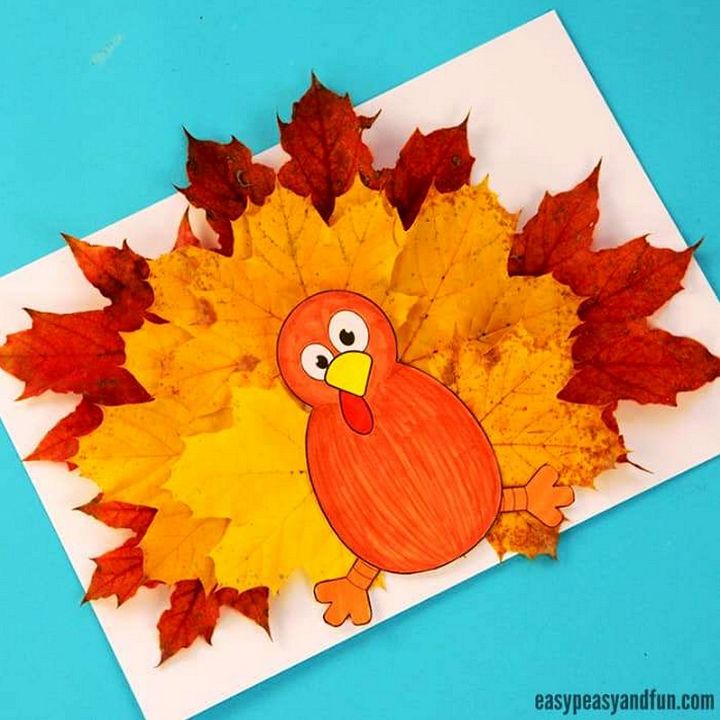 This turkey leaf craft template is something that will make your festival more colorful and exciting. Try this out before anyone else does. It's an easy craft and you will easily get along with it. You need a printable template along with leaves, paper, coloring supplies, scissors and glue. Tutorial
11. Thanksgiving Popsicle Stick Turkey Craft With Häagen-dazs Gelato Bars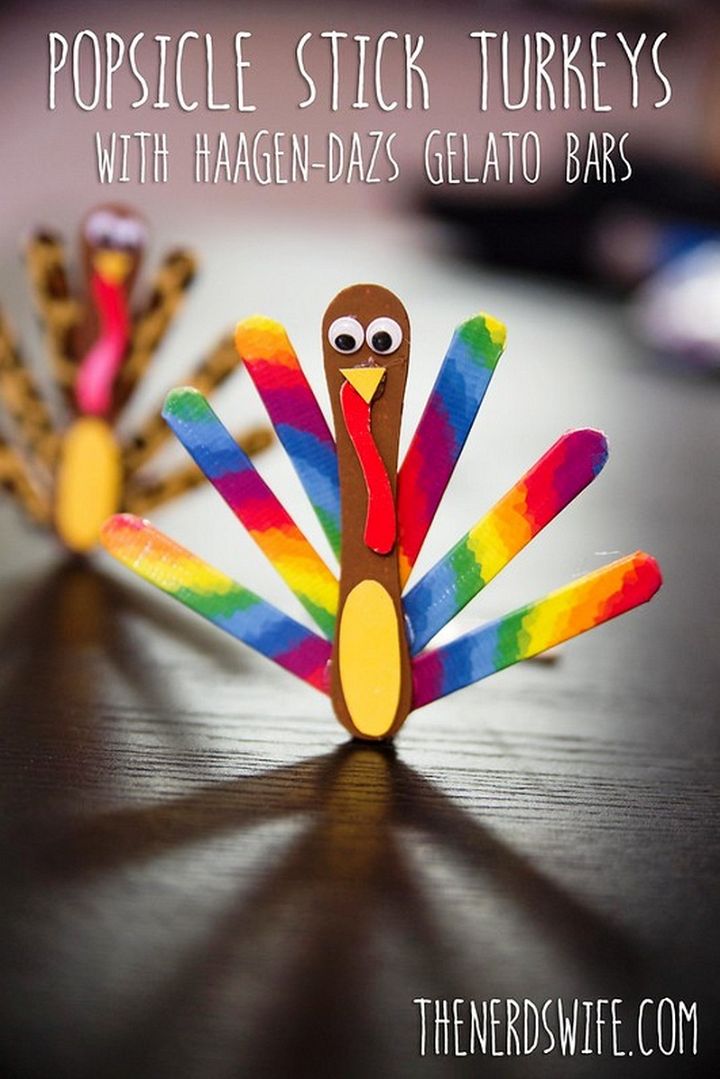 Have a look at these thanksgiving Popsicle stick crafts over here and try to make some of your own. you just have to grab some popsicle sticks if you also have some ice cream stocked up for the holidays season, this craft would be even easier for you. Besides this you also need duct tape, googly eyes, hot glue, brown paint and red and yellow paper. Tutorial
Polymer Clay Ideas – If you're in search of polymer clay ideas, then you'll love this post! I'm sharing over 30 easy clay projects that will get your imagination flowing. Looking for inspiration for your next project with polymer clay? Look through this collection of fun and innovative polymer clay projects that include jewelry made of clay and accessories, jewelry as well as home decor and much more!
12. Thankful Turkey Book – A Meaningful Thanksgiving Craft for Kids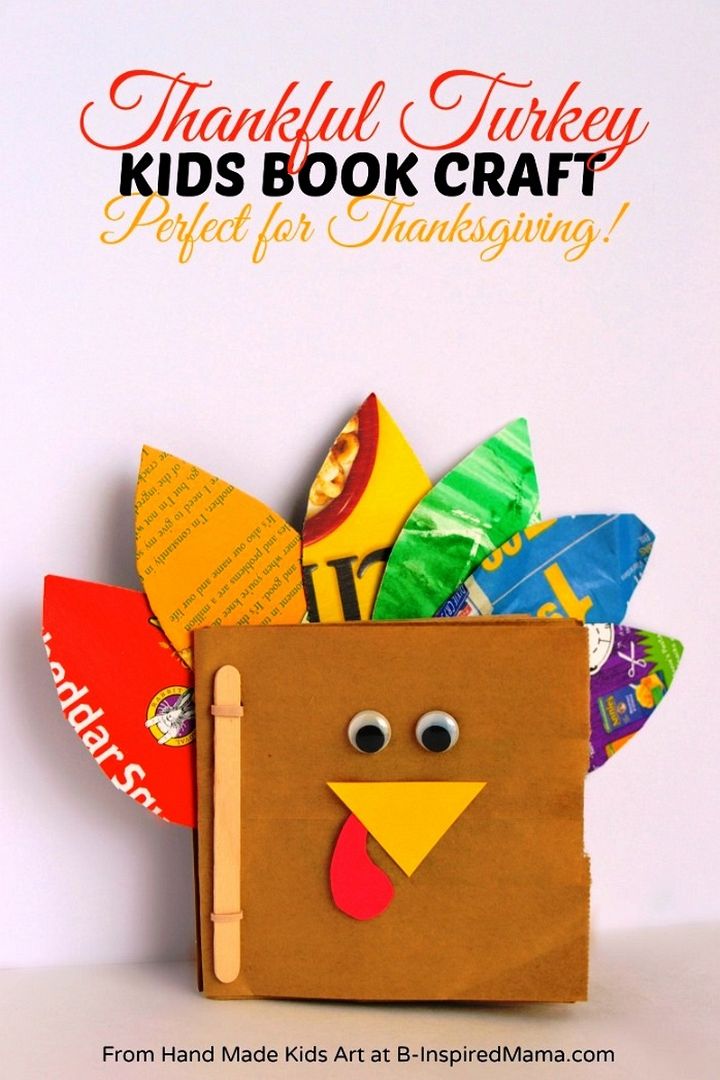 Thanksgiving Crafts: Have a look at this thanksgiving turkey book craft for kids. You can also make your thanksgiving more exciting this year than ever before with this easy craft. Kids love holiday seasons and off course festivals so engage them in this activity and make them smile like never before. Tutorial
13. Cheap and Easy Thanksgiving Crafts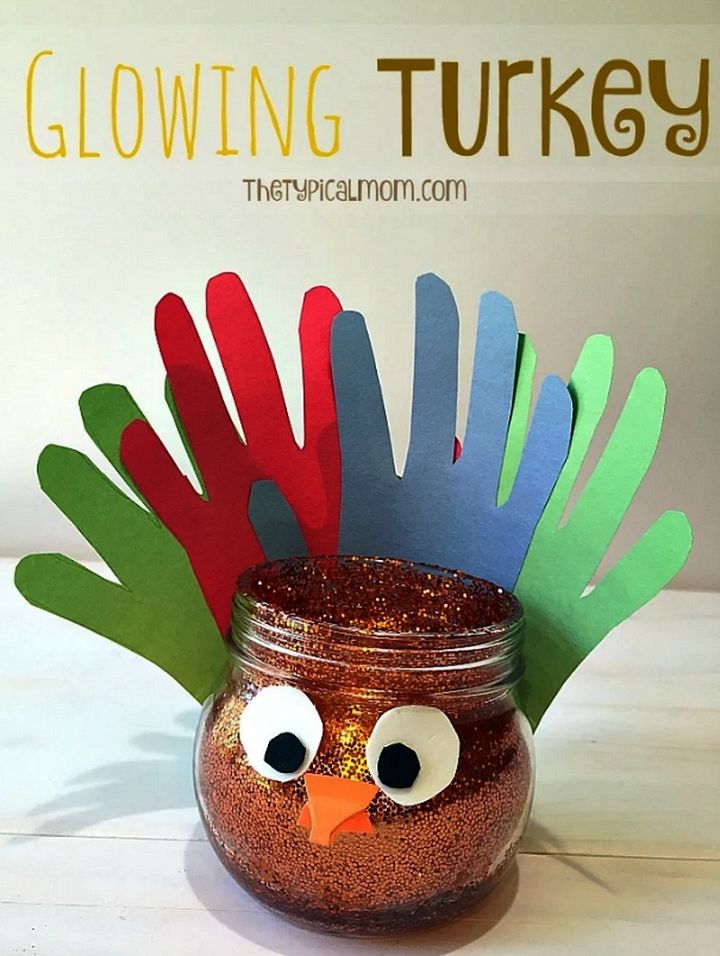 This is one cheap and easy thanksgiving craft that we have here for you and your kids. The material list for this project includes pledge, glitter, construction paper, electric tea light, sticky back foam and tape. This is an exciting project that the little kids will surely love. Tutorial
14. Pumpkin Pie Craft – Thankfulness Activity For Kids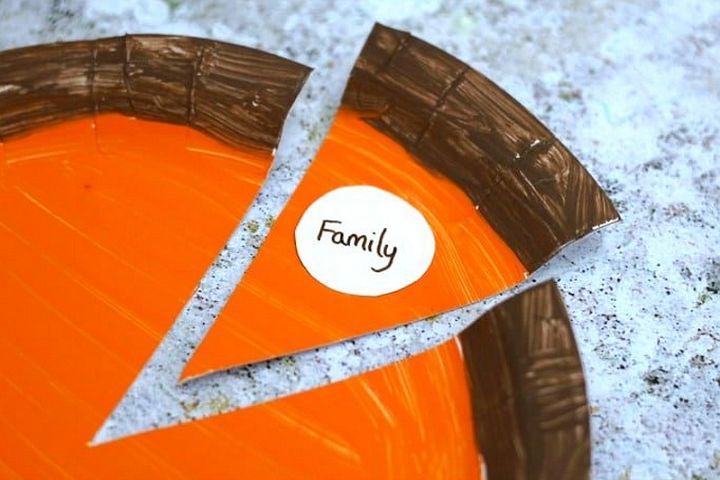 Now you can make your kids learn about an adorable thankfulness activity. This is a Pumpkin Pie Craft over here that you and your kids can enjoy making together. The materials that you need are paper plate, paint brushes, scissors, white card and paint. Grab the supplies and get started with this interesting mission. Tutorial
15. Easy Thanksgiving Corn Craft For Preschool Kids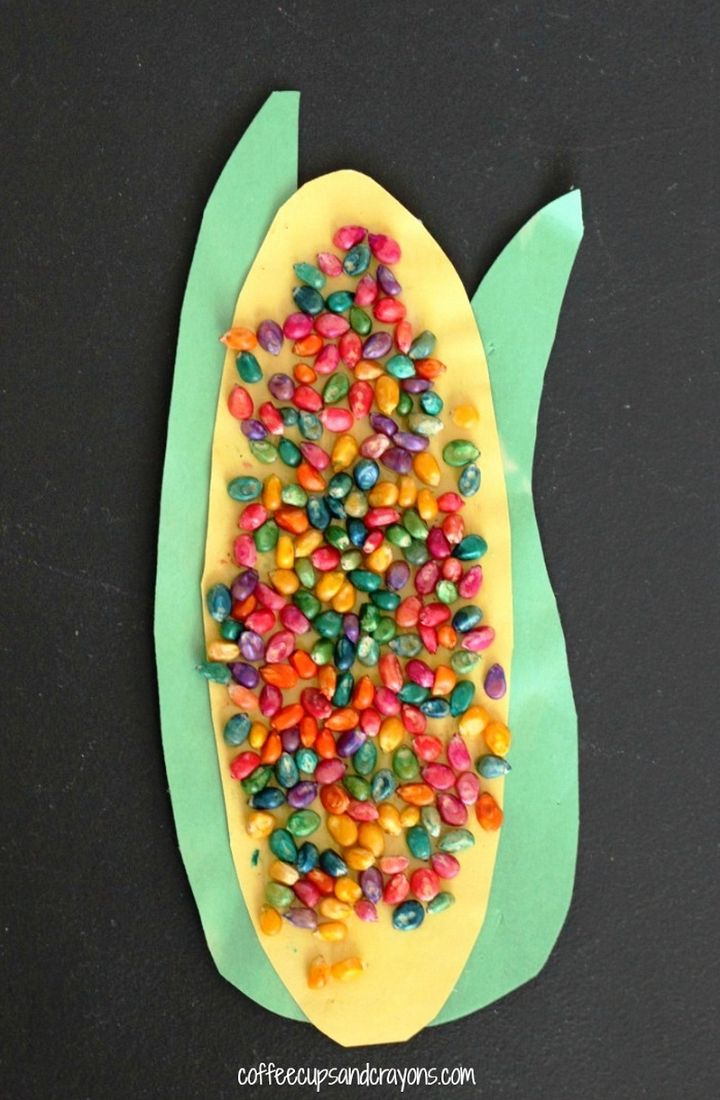 Are you ready to make some thanksgiving corn craft for preschoolers? This project will guide you through a very interesting activity that you will thoroughly enjoy so get started. For the upcom9ing thanksgiving you must slow down and have fun with the family by connecting with them. You need some paint, popcorn kernels and gallon Ziploc bag. Tutorial
16. DIY Thanksgiving Place Cards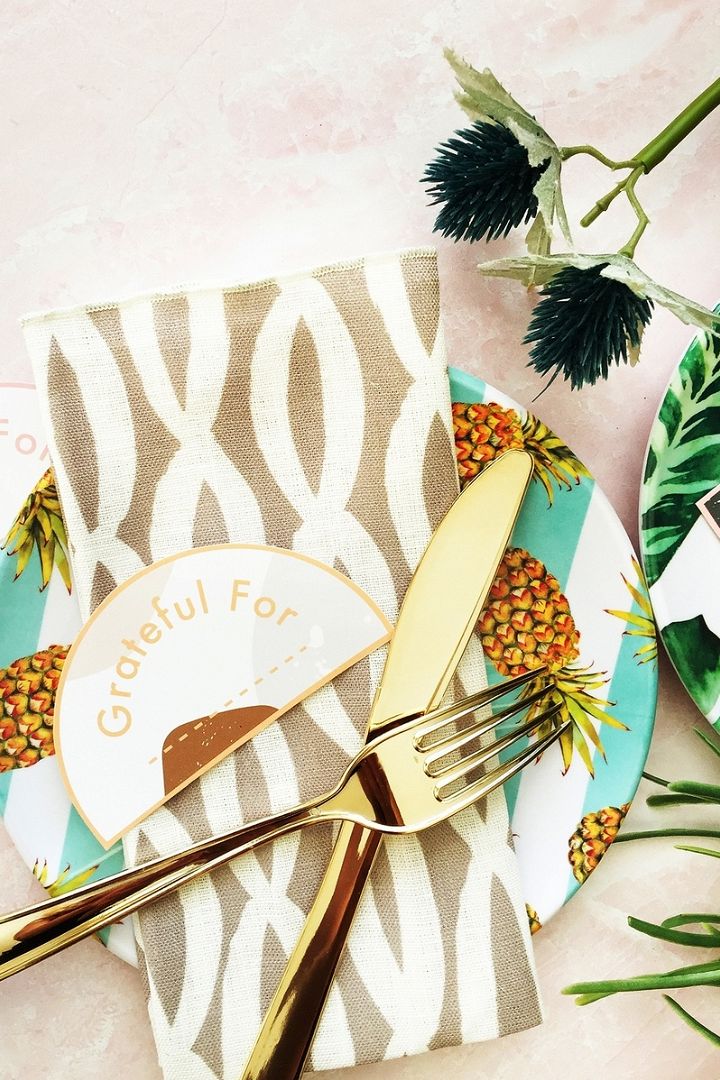 This is a thanksgiving place cards idea over here. You can decorate your table with these place card for the dinners during the festival. The materials that you need to make this festive craft are printer, scissors, white cardstock, silhouette studio and patter for your place cards. Tutorial
17. Thanksgiving Gratitude Tag Holder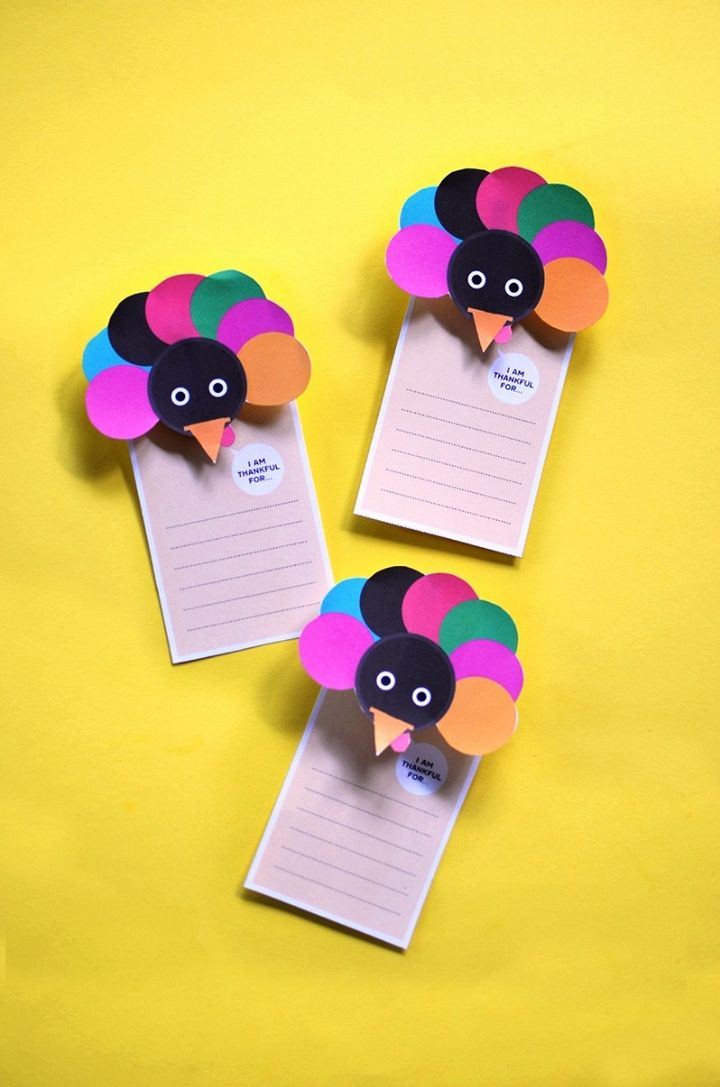 Thanksgiving Crafts: Making a thanksgiving craft can be so much fun and you can experience this too. These are some gratitude tags for thanksgiving that you can learn from this project. These tag holders are something that you would love once you are done making them. Grab the supplies that are listed and get started. Tutorial
18. DIY Thanksgiving Acorn Napkin Rings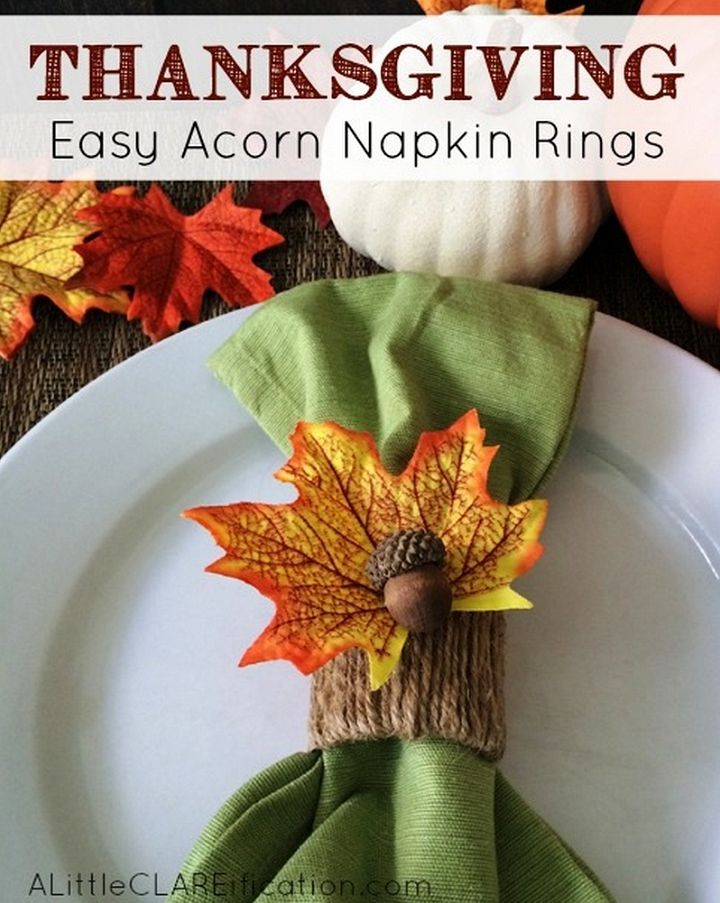 Are you also excited to learn these thanksgiving acorn napkin rings? These can be your last minute printable for your thanksgiving tables. With these printable everyone can feel grateful about the something that they can share with each other before the dinner starts. You need cardstock, clothespin, hot glue and printable. Tutorial
DIY Candle Ideas – The 50 candles in this collection can be given away, used to beautify the home or make the atmosphere more romantic for a romantic evening. See the Tutoial!
19. Korean Thanksgiving Day Card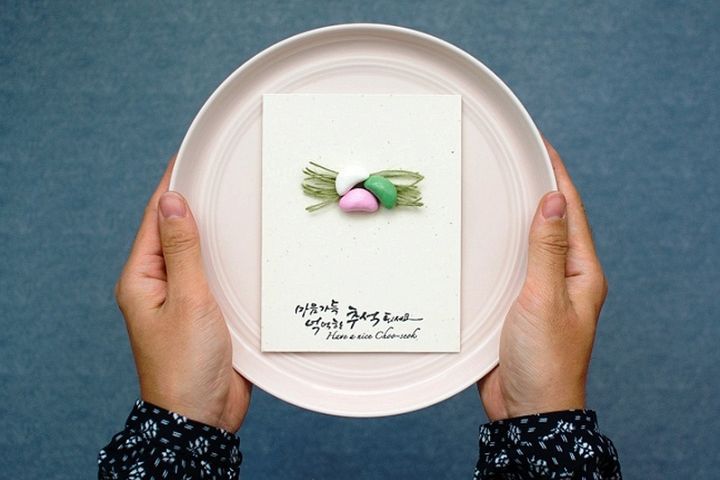 This Korean Thanksgiving Day card is all you need to make your thanksgiving more and exciting and fun than the previous years. This is an inspiration from Korean Thanksgiving Day called chuseok. You can also make this inspirational project with the help of this project Tutorial
20. Thanksgiving Turkey Pops Treats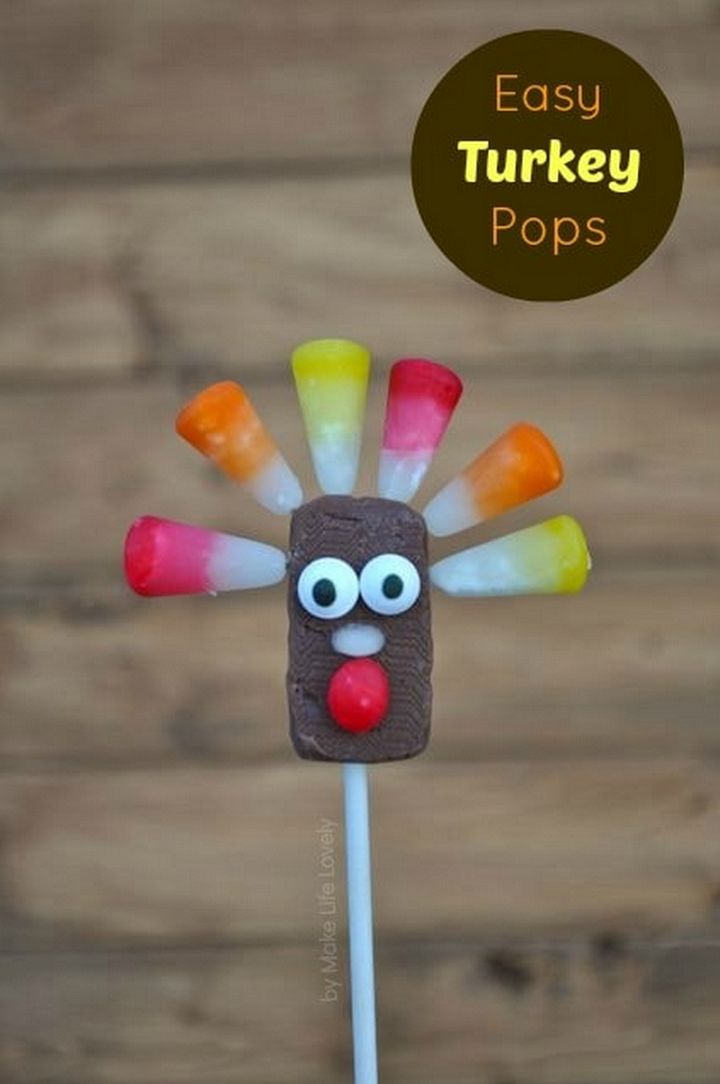 If you are also one of those who love thanksgiving and wait for it throughout the year, then you will definitely love this project. These diy turkey treats that you see here are a tasty here for this time of the year. You will have to use mini snickers bar for this project. Besides this you will need candy corn, candy eyes, small amount of frosting, toothpicks and sucker sticks. Tutorial
21. DIY Thanksgiving Pumpkin Vase Centerpiece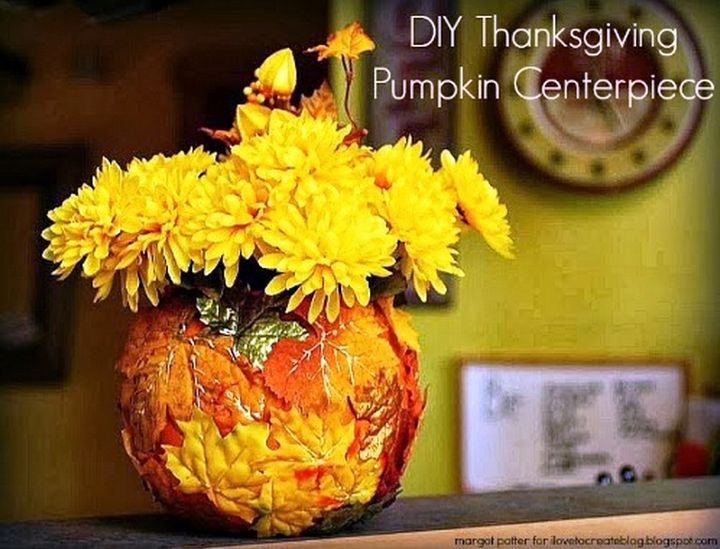 Have a look at this thanksgiving pumpkin vase center piece here that you can make for the upcoming fall season. As we know that Halloween is over and so we can use those decorative pumpkins for the thanksgiving table. Get into the details and see hoe all of this is done so that you can also follow. Tutorial
22. Thanksgiving Place Card Holder Turkey – Free Personalizable Place Cards Printable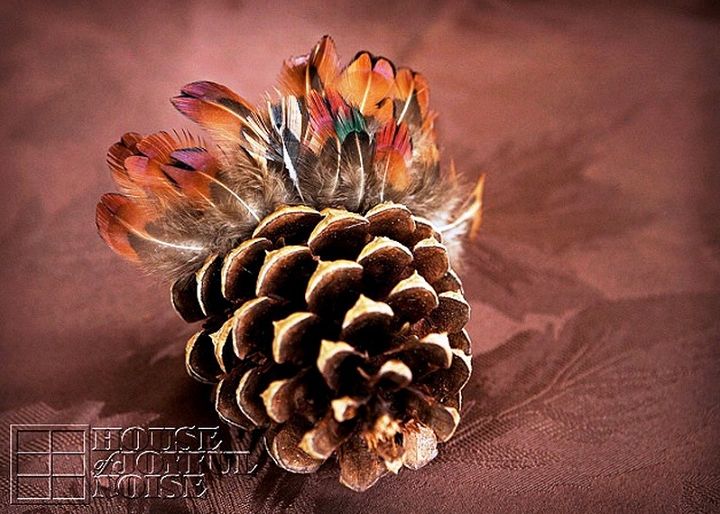 Thanksgiving Crafts: This thanksgiving place card holder is a perfect craft for this year's thanksgiving. Try this craft and you will be proud of your own skills. There are link also attached with the project details so that you can download the free place cards. These card holders will add so much beauty to your table that you will definitely love the vibes. Tutorial
23. Fingerprint Turkey Napkin Rings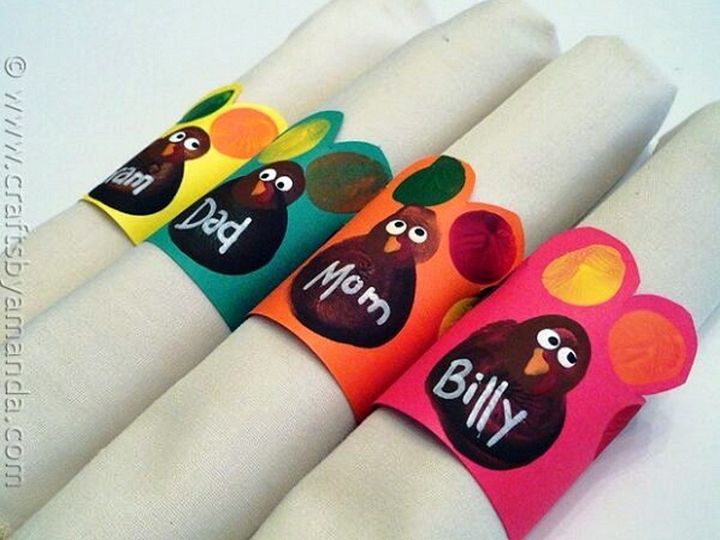 This is a fun project that you see here for thanksgiving. These are some fun turkey fingerprint napkin rings. Make some lovely memories on this thanksgiving with this amazing craft. The supplies that you need for this craft are cardstock, acrylic paints, small paint brush, toothpick, scissors, glue stick and white paint pen. Tutorial
DIY Crafts You Can Do With Burlap – Burlap is a wildly popular material and offers a variety of craft options. If you're trying to add a touch of rusticity to your home or simply love the look of burlap there are a myriad of things that you can do with it! Check Out
24. Pilgrim Treat Boxes – Thanksgiving Crafts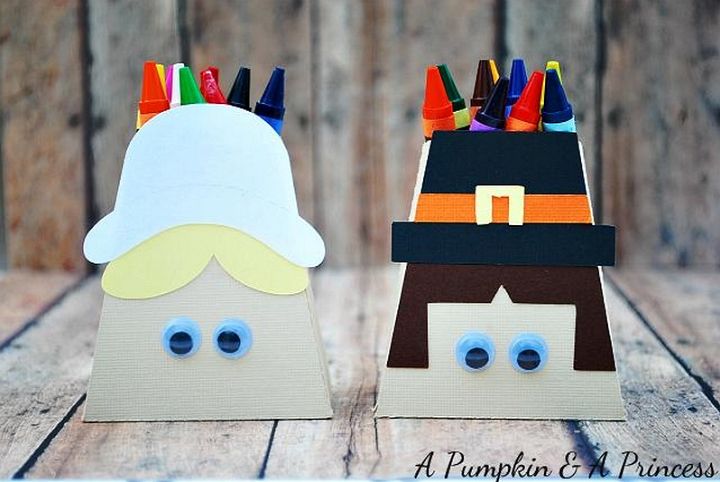 Have a look at this pilgrim treat boxes and make some all by yourself for this year's thanksgiving. Make some memories along with your kids with these amazing crafts. These are treat boxes that you can arrange for a party at your home. You will need some basic tools and supplies for this craft so get started. Tutorial
25. Mason Jar Turkey Craft – Thanksgiving Crafts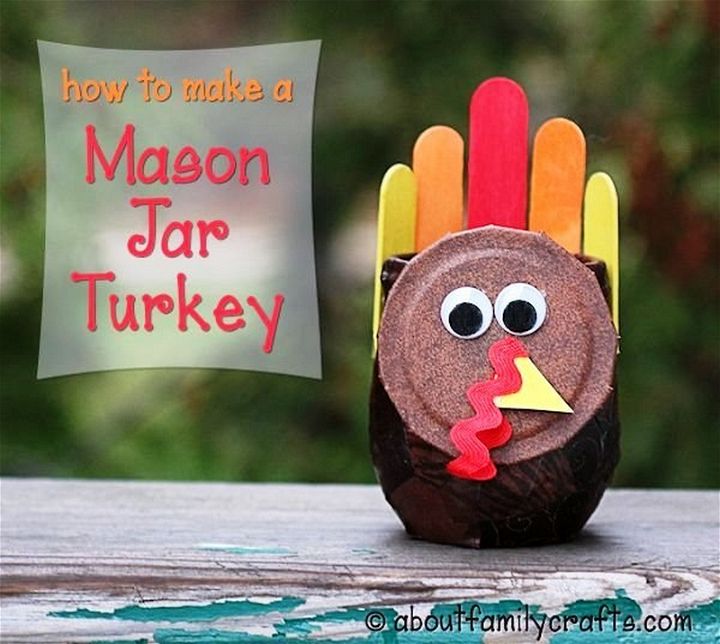 This is a Mason jar turkey craft that we have here for thanksgiving. You can also try this for this year decoration for thanksgiving. The supplies that you need for this craft are Mason jar, canning jar lid, fabric scraps, mod podge, craft sticks, hot glue sticks, google eyes, yellow craft foam or felt and red rick rack. Whereas for the tools you need rotary cutter, cutting mat, paint brush, utility knife, hot glue gun and scissors. Tutorial
26. Painted Pinecone Turkeys – Thanksgiving Craft For Kids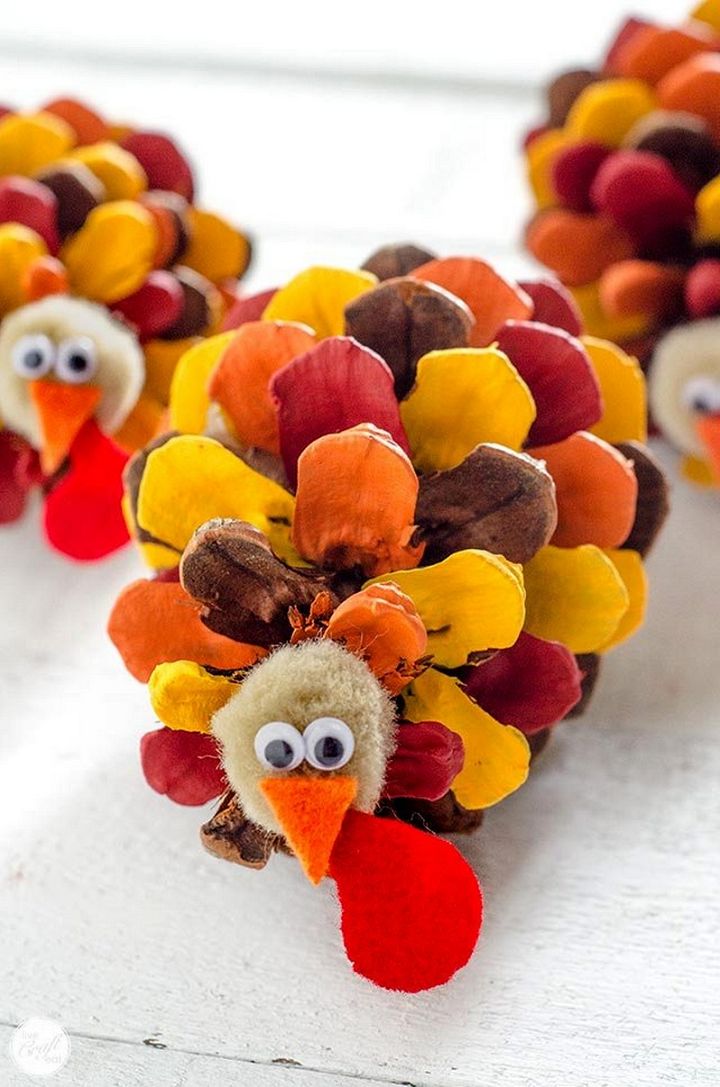 If you have been thinking for thanksgiving crafts lately, this project will be of great help to you. Here we have a pine cone turkeys painted beautifully. For this you need pinecones, paint, paint brushes, pompom, googly eyes, scraps of felt and glue. Grab the supplies and get started with this amazing mission. Tutorial
27. Cardboard Thankful Turkey Craft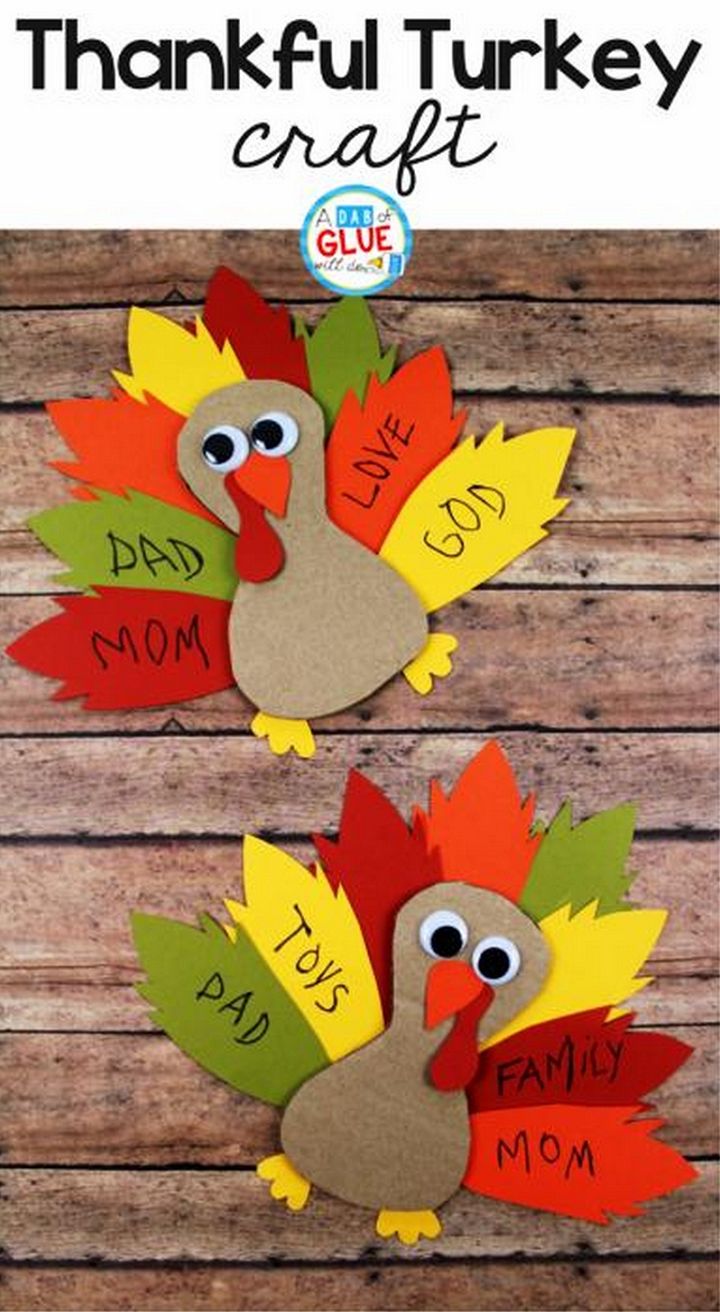 Thanksgiving Crafts: This thankful turkey craft is made using cardboard and looks great. The supplies that you need for this craft are almost all already available at home. The list of supplies include template, cardboard, cardstock, scissors, glue, googly eyes and colored cardstock. Tutorial
28. Prepackaged Thanksgiving Turkey Cookies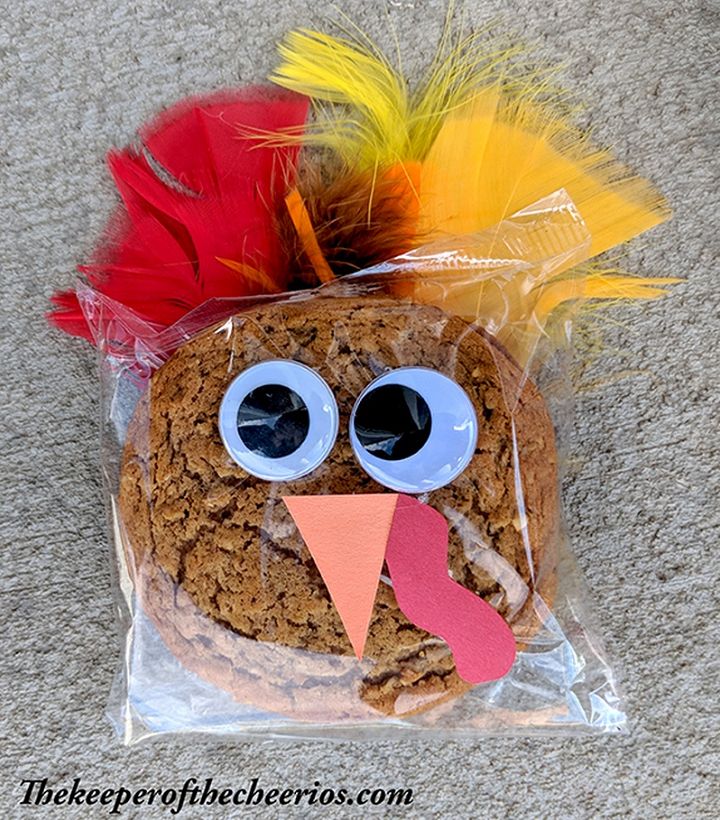 There are many people who we want to give gifts and show gratitude. This diy craft for thanksgiving is perfect for gifting purposes. These are some prepackaged turkey cookies that you can learn to make and give as a gift to whoever you want to show some love and warmth on the festival. Tutorial
Handmade DIY Paper Rose Tutorials – The paper flowers are very popular these days , and are frequently viewed as a greener alternative to real flowers. So there's never been an appropriate time to attempt your attempt at making your very homemade paper flowers and save money in store-bought flowers and producing better results each time!
29. Turkey Treats – Thanksgiving Crafts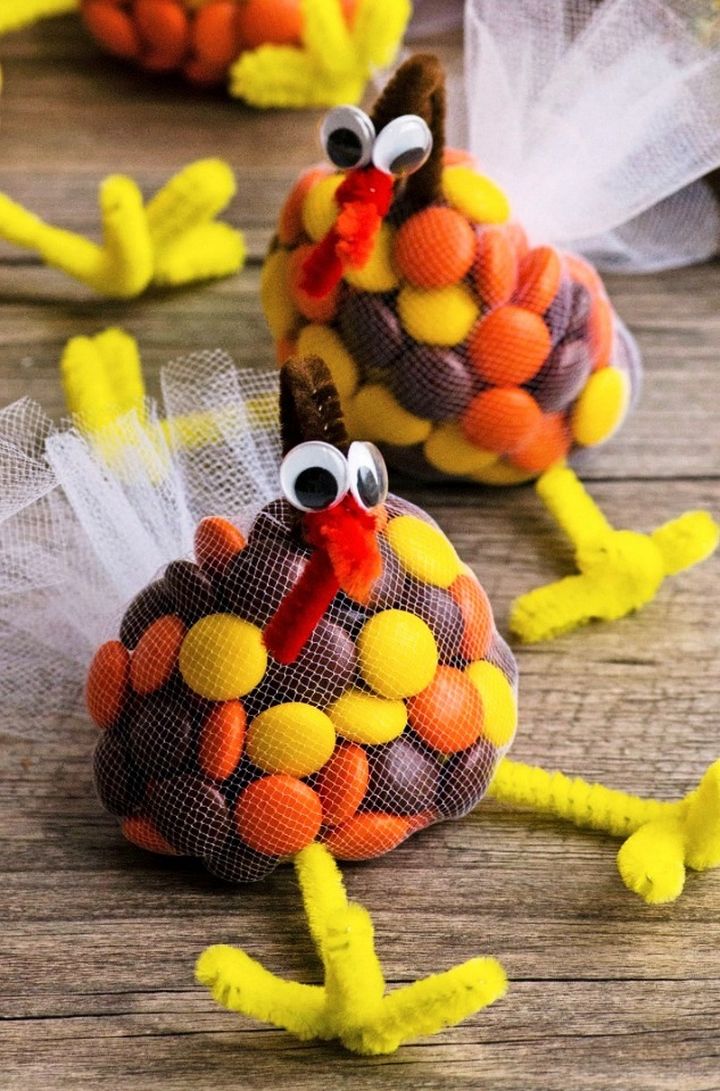 Have a look at this turkey treat over here made with simple tricks and tips. These turkey treats are fun to make and you will enjoy the making along with your kids for sure. The materials that you need are tulle, resses pieces, pipe cleaners, googly eyes, glue and small clear hair elastics. Tutorial
Conclusion:
Get into the details of the project that you wish to do this weekend for the upcoming thanksgiving. Engage your kids also for these activities s that they may also learn to celebrate the festivals in the true spirit.