These diy funny activities for kids are here to help you during the summer holidays when kids tend to get bored very easily. All of these 20 DIY Funny Crafts For Happy Mode activities are interesting as well as funny. Kids always love the ideas which they find funny and they tend to learn through it too. Not only your preschoolers but also your bigger children will be tempt and attracted towards these diy projects. Your definitely have to supervise the little kids however the bigger ones can make these funny crafts and enjoy on their own.
Let your kids be happier than ever before during these summer holidays and let them make these crafts using some very basic supplies. Make your children learn about the project carefully first and then move on with the rest of the working. You will start off by first gathering the supplies that re listed for every individual project.
1. Tattle Monster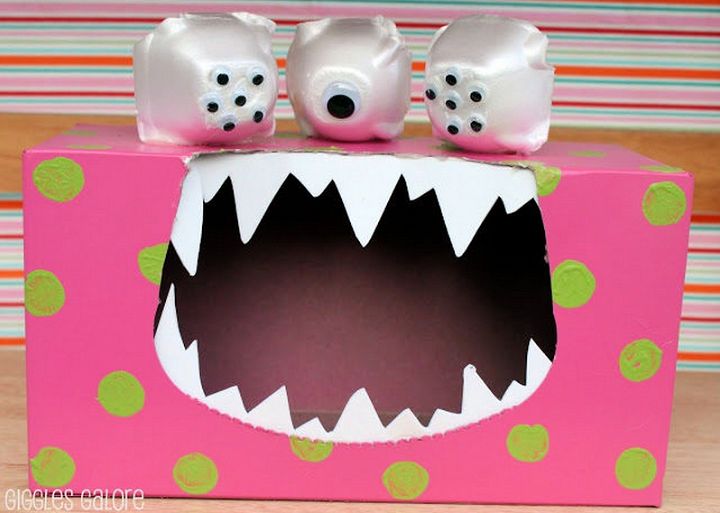 This diy craft for kids seems to be really funny and will bring smiles on your sad faces. This is a tattle monster made easily with some easily available crafts. This is basically an interactive toy or craft and kids would love it to bits. This craft is made using an empty tissue paper box as you can see. Tutorial
2. Monster Apple Faces (Funny Crafts)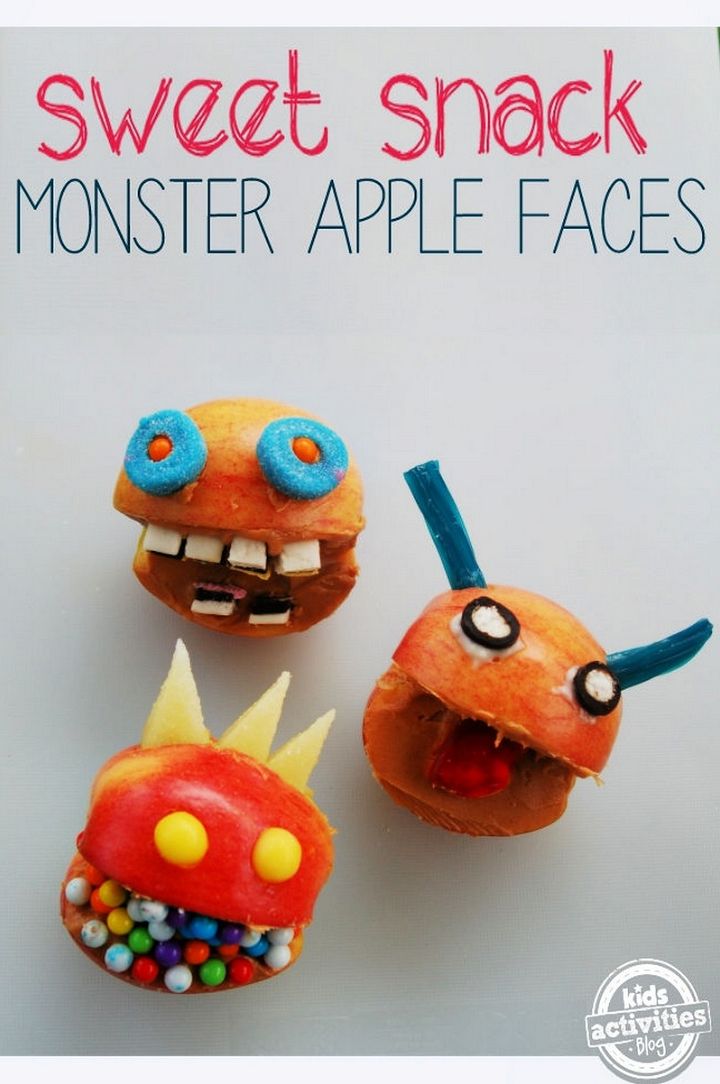 Have a look at these funny monster apple faces here. You can also make these funny crafts using apple and few more objects. Besides apple cream cheese and peanut butter are also used here in the making of this craft. Play with the food as much as you can and make amazing crafts like these. Tutorial
3. Quick Craft – Silly Moustache Straws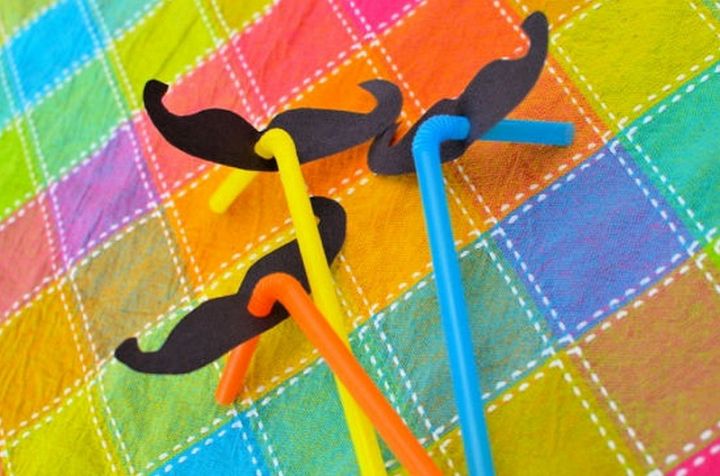 Are you ready for a quick craft for summer holidays? If yes then you can take help from this project. This craft is made suing straws and hence called silly moustache straws. You can also see the moustaches here that looks absolutely funny. Kids would love these straws and would use these every day. Tutorial
4. Funny Pipe Cleaner Worms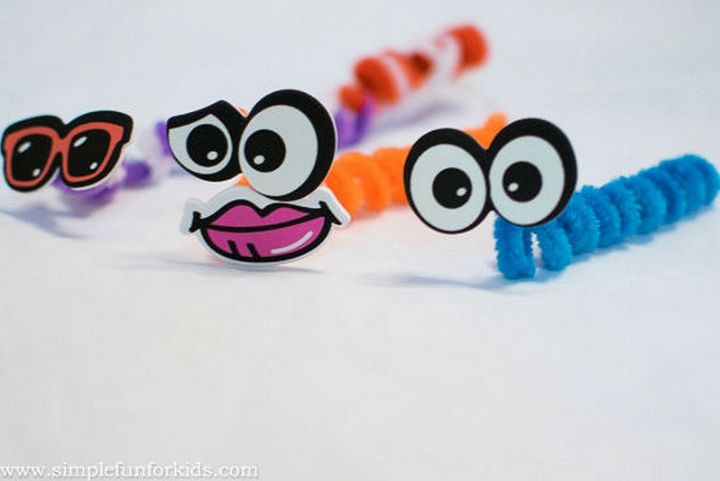 This diy funny craft is made using pipe cleaners. These are little worms and you can see how adorable they seems to be. To make these cute worms you need supplies such as pipe cleaners, face stickers, glue and pencil. Grab your supplies and get started. Tutorial
5. Egg Carton Craft – Funny Monstersa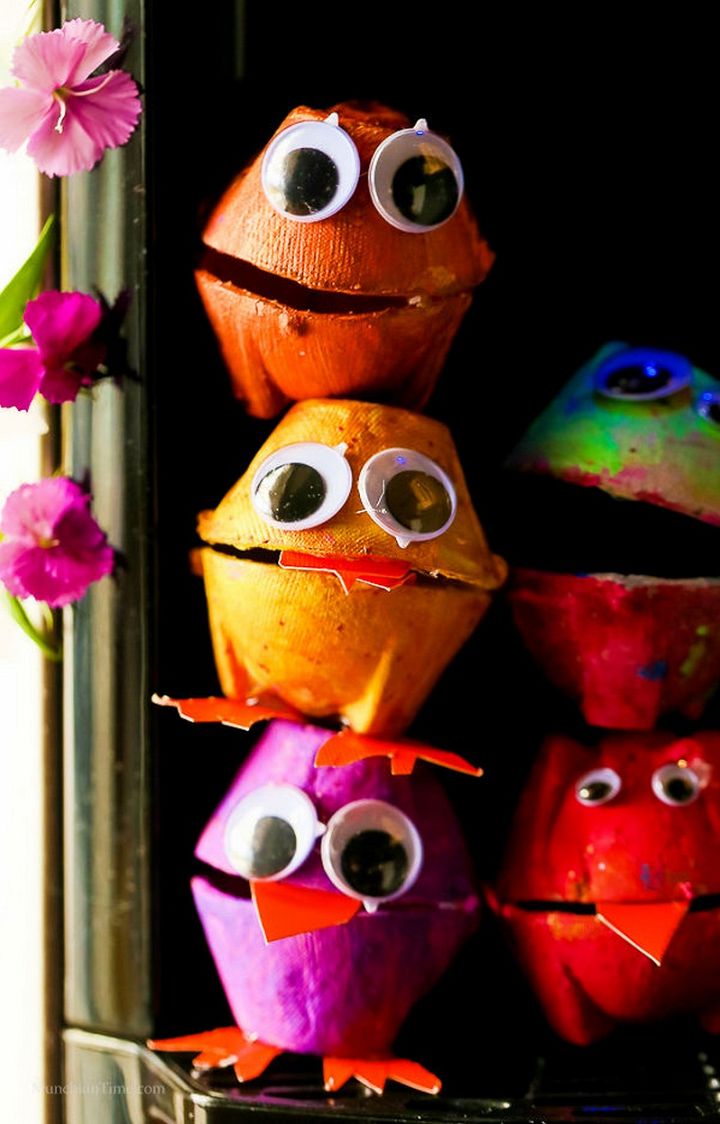 Funny Crafts: Egg cartons are usually useless once emptied. However this diy project tells us how we can make some lovely egg carton crafts like this monster over here. Besides egg cartons you will also need googly eyes, tape, acrylic paint and some imaginative ideas alongside to make it more attractive and fun. Tutorial
Kids Crafts Easiest For Boring Time – Your kids will enjoy these fun and engaging activities! Find some fun and simple activities for kids of all different ages. Everyone will want to participate and have fun. Check out here
6. My Funny Family – Family Tree Stick Crafts For Preschool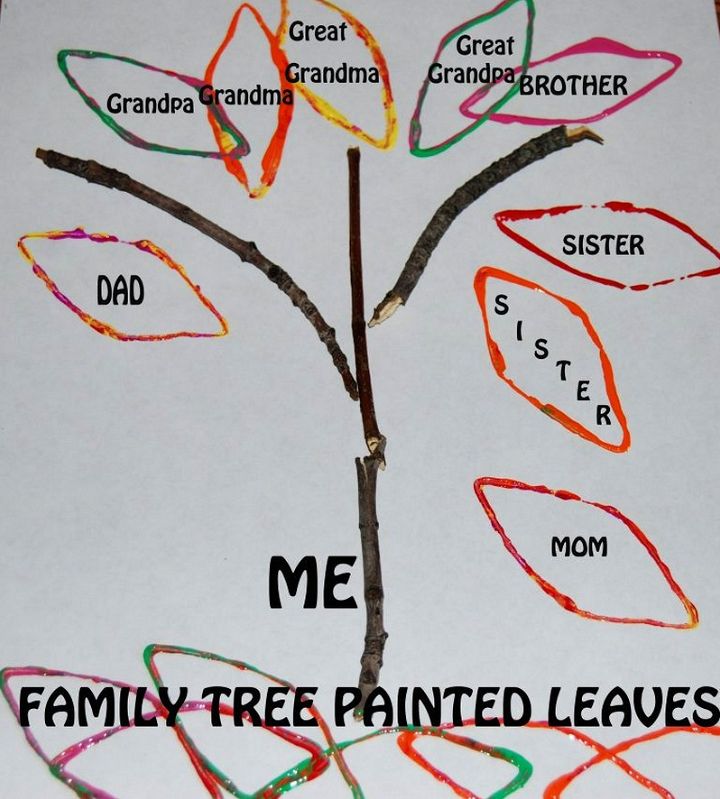 Have a look at this fun family tree made beautifully using materials such as craft sticks, cardboard tubes, poster putty, paint smocks, paint trays, white paper, and any color of tempera paint. Grab the materials and get started with this amazing and creative activity. Tutorial
7. Funny Shape Faces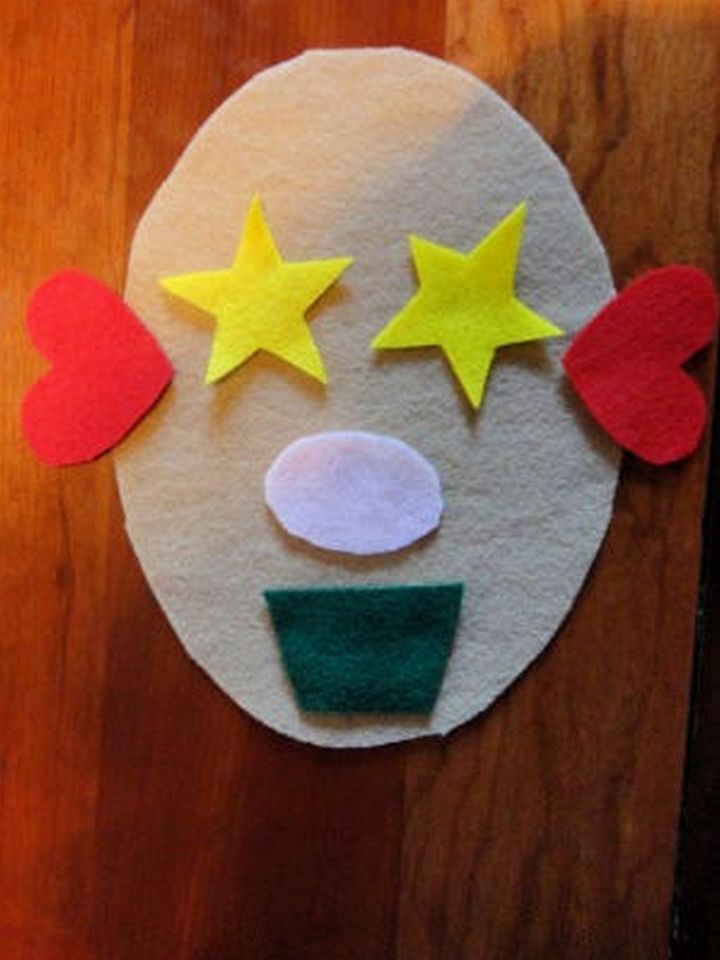 Are you also ready to make these funny craft faces with the help pf this project? If yes then you must follow the project and see how it goes. the things that you need for this project are listed here which includes scissors, large Ziploc bag, funny felt faces template, white cardstock, black marker, piece of felt and other small pieces of felt Tutorial
8. Cute Elephant `Painting` Out Of Buttons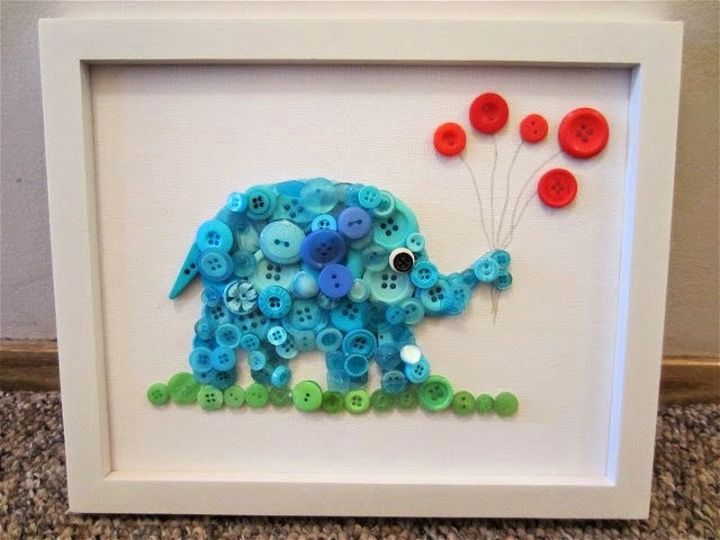 Engage your kids in this fun and learning painting activity. This diy project shows how you can make a cute and adorable elephant using buttons. Grab a bunch of colorful buttons and get started with this amazing and fun stuff this weekend. Use your imaginative and creative skills while doing this project and you will have a lot of fun. Tutorial
9. Yarn Wrapped Reindeer Craft For Kids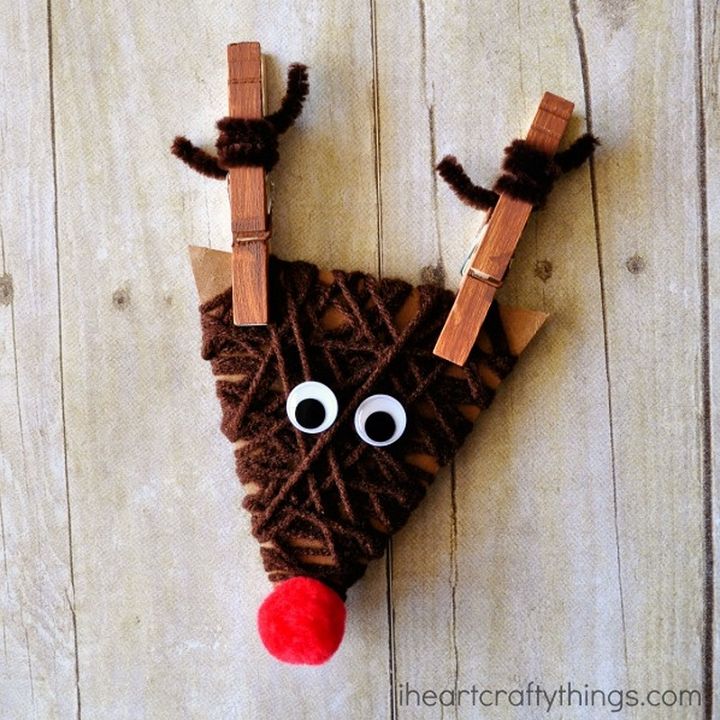 Have a look at this reindeer craft made by wrapping yarn. A complete set of instructions is given here so that you can easily catch up. The supplies that you need for making this craft are cardboard, brown yarn, tape, clothespin, paint brush, pipe cleaner, googly eyes, pompom, scissors and glue. Tutorial
10. Cute Egg Carton Reindeer Craft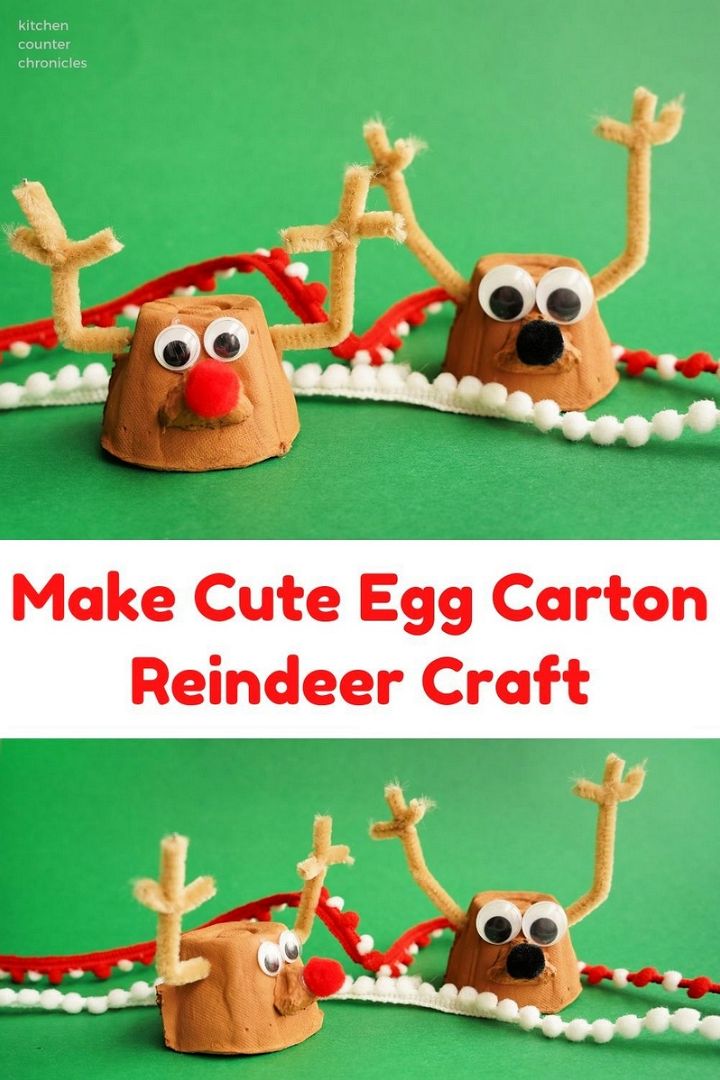 These cute egg carton reindeer here will definitely attract you and you will want to try this soon along with your little kids. You will start off by gathering the materials first such as egg carton, acrylic paint, pompom, pipe cleaners, glue gun and scissors. Tutorial
11. Reindeer Origami Corner Bookmark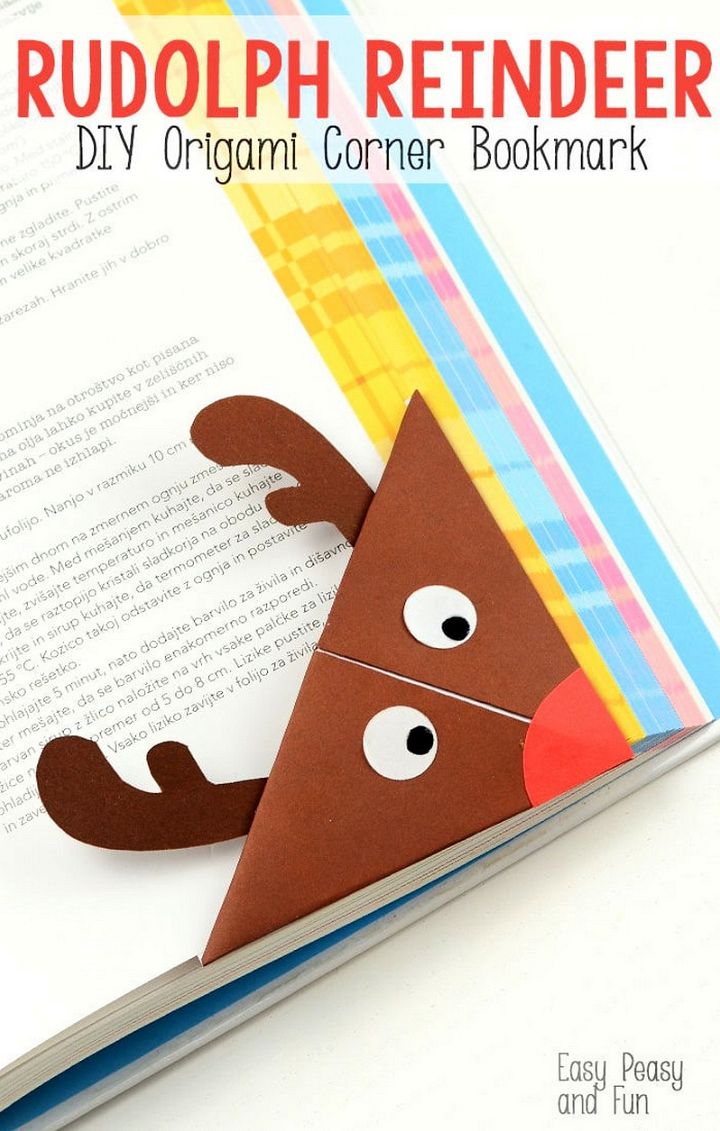 You must have seen and used many book marks if you are an eager reader. However this diy book mark is completely different and unique than any other. This is a corner bookmark used for marking your already read pages. You can also try this reindeer craft book mark easily with the help of this project. Tutorial
12. Egg Carton Jellyfish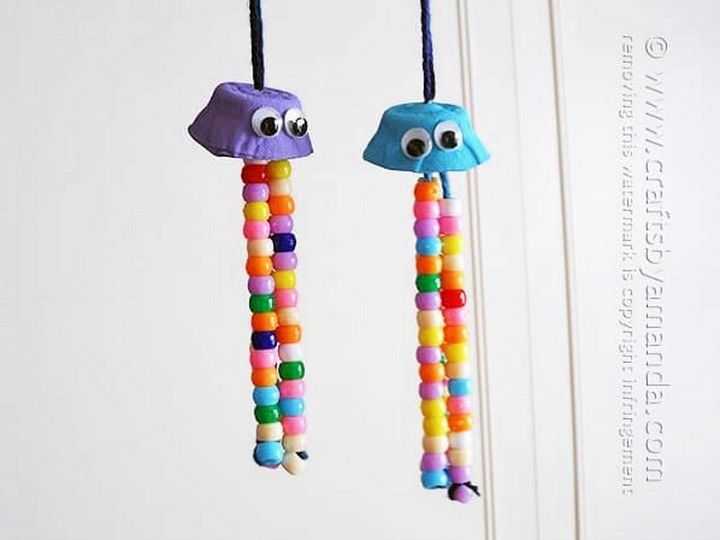 This is most probably the most fun jelly craft ever. Try this jelly craft made using useless egg cartons that might be lying around in any of the cabinets in your kitchen. To make this craft you need two cardboard egg cup, paint, yarn, pony beads, googly eyes, hole buttons, toothpick, hot glue gun and white craft glue. You will start off with painting the cups. Tutorial
Fun Summer Camp Crafts – We're giving you a few of the most popular summer camp-themed crafts for children to keep the kids entertained throughout summer. No matter if you're hosting an outdoor Summer camp at your backyard, or managing an outdoor camps, these simple camp-related crafts are a great method of entertainment.
13. Egg Carton Penguins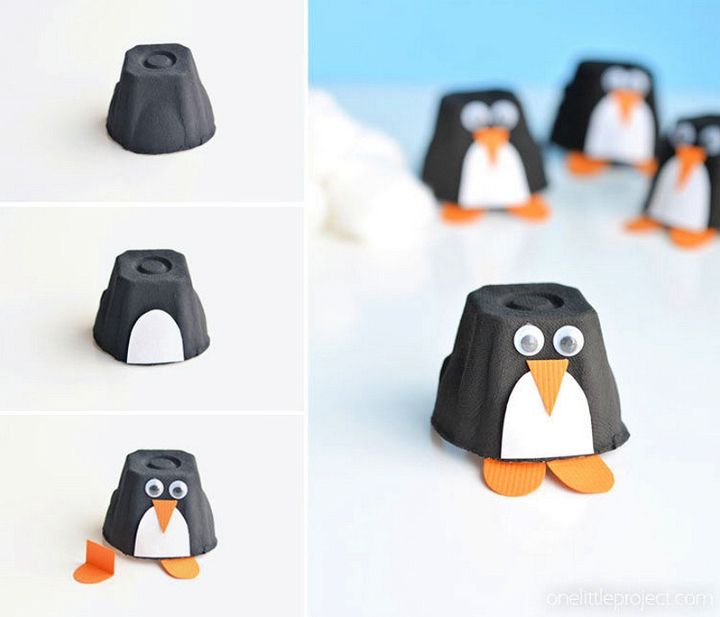 Funny Crafts: These are some very adorable penguins made with egg cartons. You will find complete details of the project here so that you can easily catch up with it. Besides this the supply list is also here that includes egg carton, black paint, white and orange paper, googly eyes and glue. Tutorial
14. Sinuous Snake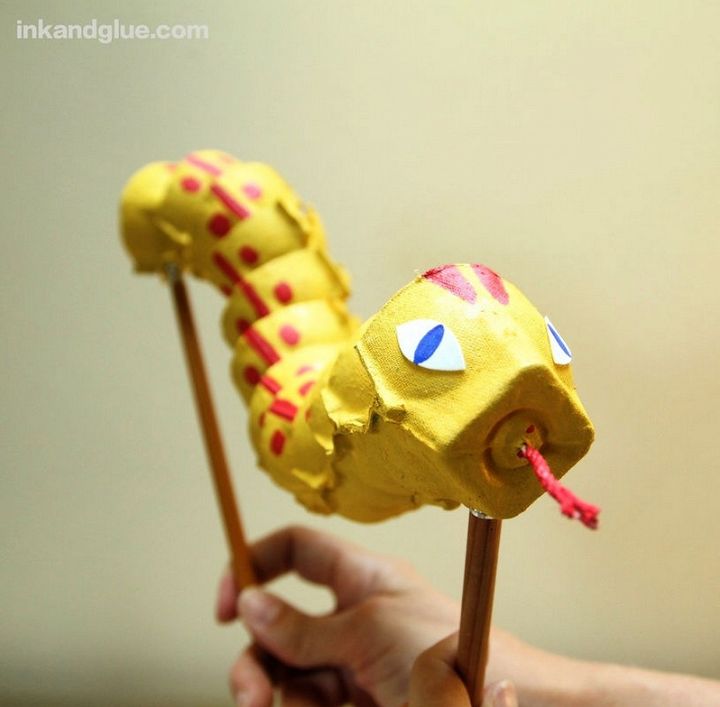 Have a look at this amazing diy craft made using egg cartons. With a little bit of effort you will be able to achieve some awesome results and the efforts all worth it towards the end. You will start the process by painting your craft in your desired colors. Follow the step by step process and see how everything comes together at the end. Tutorial
15. Alligator Affirmation Box – Showing Kids Love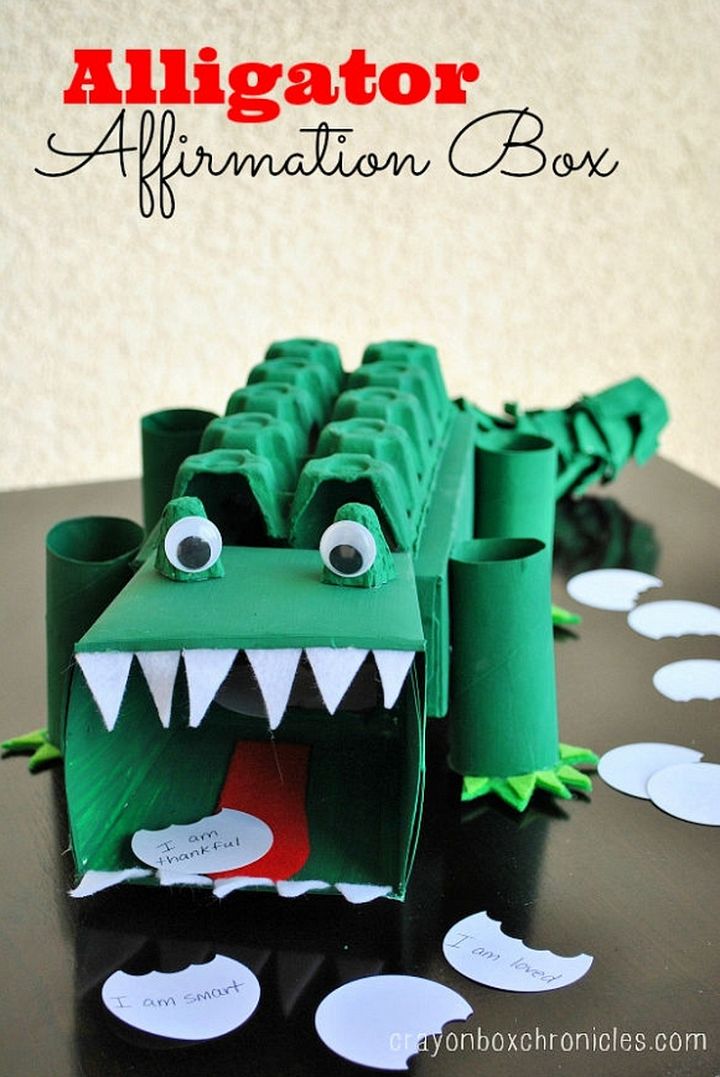 This diy alligator craft will definitely excite you along with your kids so get started. A complete list of materials is here to help you out in gathering the supplies needed for the project. The objects that you need are tissue box, paper egg carton, paper towel tubes, acrylic paint, sponge brushes, scissors, hot glue, white glue, googly eyes, felt, paper and pen. Tutorial
16. DIY Unicorn Craft For the Home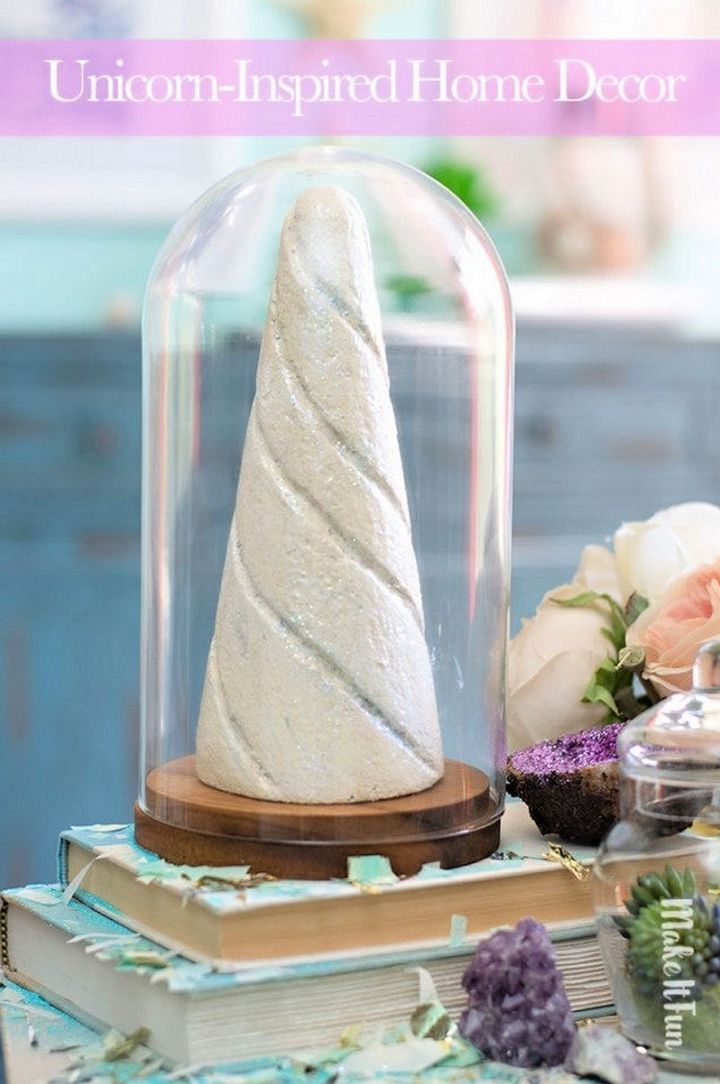 Funny Crafts: This diy unicorn craft is easier then it seems. You will start off by gathering the supplies that you need. Follow the set of instruction given here so that you don't miss out on the minor details of the project. The best part of this project is that it's all done using the recycled materials therefore helping the eco system as well as cutting the total cost. Tutorial
17. How To Make A Marshmallow Catapult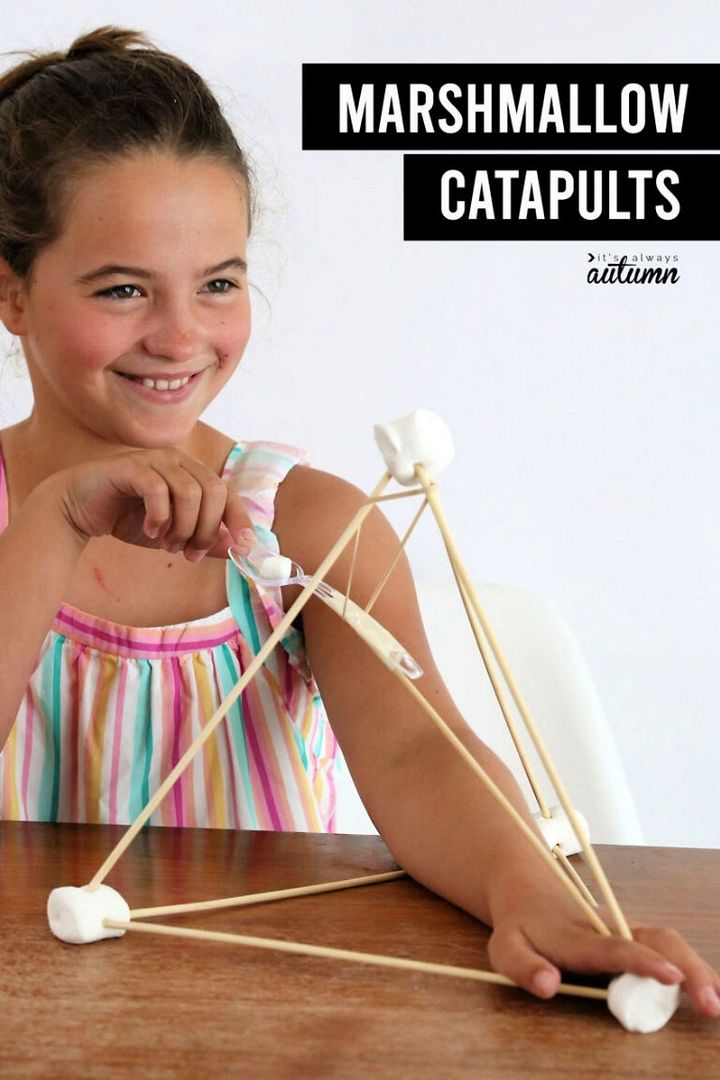 Get ready to make this unique and very exciting catapult using your favorite marshmallows. You can enjoy this genius mom moment along with your kids with the help of this project over here. The construction is pretty simple and complete fun. To create this amazing craft you need supplies such as four large marshmallows, seven bamboo wood skewers, thin rubber band, plastic spoon and masking tape Tutorial
DIY Backyard Playground Ideas For Kids – Here are some fantastic little backyard play area ideas for small backyard playgrounds that will make kids want to play outdoors. Make the tire swing, build playhouse, build a sandbox, and much more!
18. DIY Marble Run From Toilet Rolls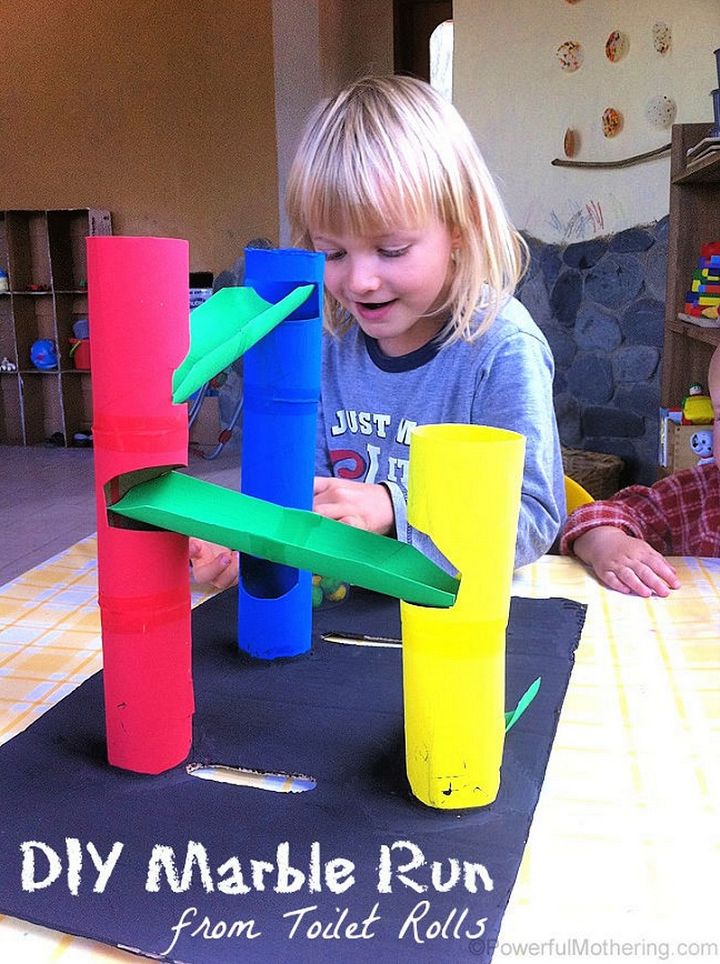 We see many marble and car run games in toy shops however they are pricey. This diy project is telling us all about creating a marble run using toilet paper rolls. This seems to be not only a cheap project but also so much fun and interesting. Grab the supplies that you need and get started. Tutorial
19. How To Make A Drum For Kids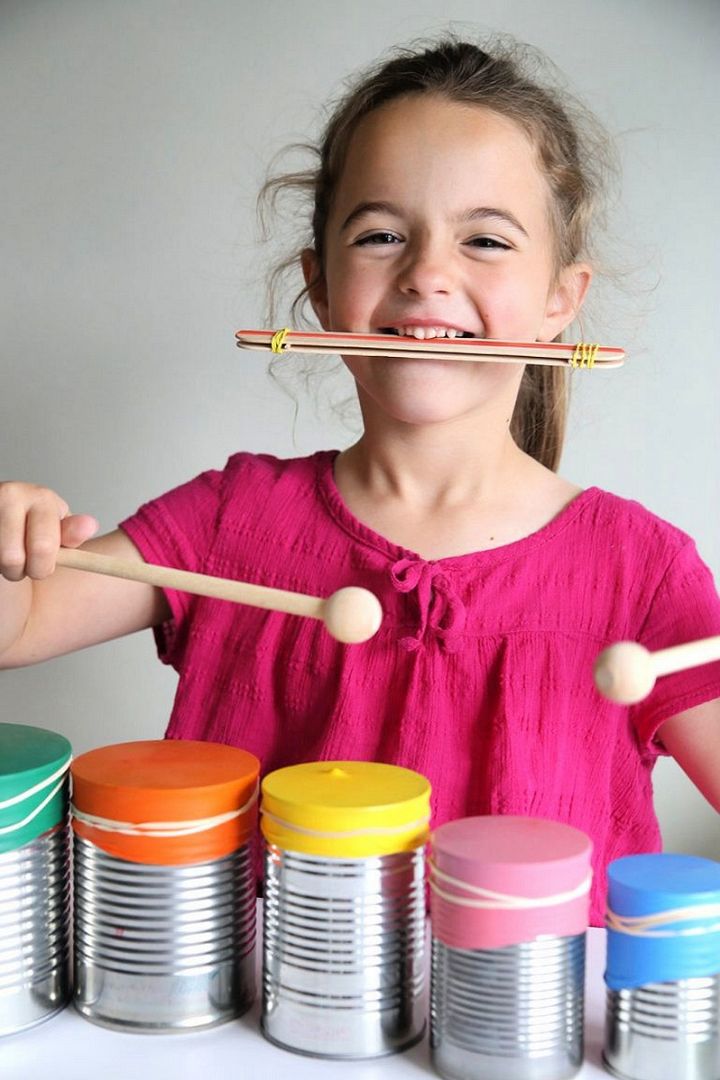 If your kids are also into playing guitars, drums, and suing other musical instruments, this diy project will definitely excite them to bits. This diy project teaches us how we can make drums using recycled projects and let our kids have fun with it during the upcoming summer holidays. To make these you need cans, safety can openers, balloons, rubber bands and dowels and beads for drum sticks. Tutorial
20. DIY Walking Stilts For Kids (Funny Crafts)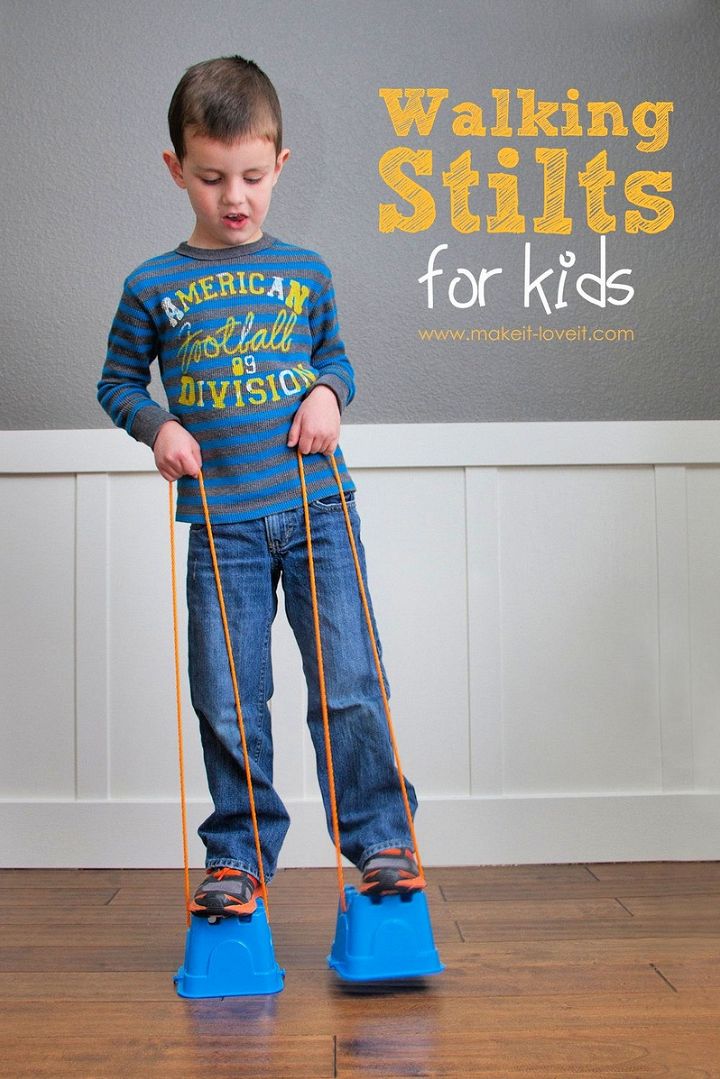 This is probably the best craft and maybe time pass for your little bigger children. These walking slits that you see here are made in absolutely no time and you will not regret any efforts that you will put in making them. Grab the items that you need and get started. Tutorial
Conclusion:
Pick and choose your favorite among these diy funny crafts and see how things come out. You can use the same idea and implement in differently to get your own version of the same craft. All of the diy funny crafts that you see here will let you play with colors and have a lot of fun.