It's very intelligent of anyone who can make things from a selling point of you. Here you will find 20 DIY Things To Make For Sale To Earn Profit to make DIY things sale. Choose a project that you can do easily and earn something from it. You can pick the project according to your budget, materials that can be easily available, and trends. From Bath Bombs to jewelry and from planters to pillows, you will find a great variety of items that you can make and sell them.
You can sell your items online as this is the best way for selling things these days. You can also make pages on social media about your products and target your audience from there. Follow the details about the products so that you can be accurate and get perfect results just like the one you see here. Tutorials are also available so follow the step-by-step instructions given in them and make a prominent difference in your life. As we know earning money is not at all easy these days so selling our creativity can be the perfect idea for all of us.
1. Bath Bombs DIY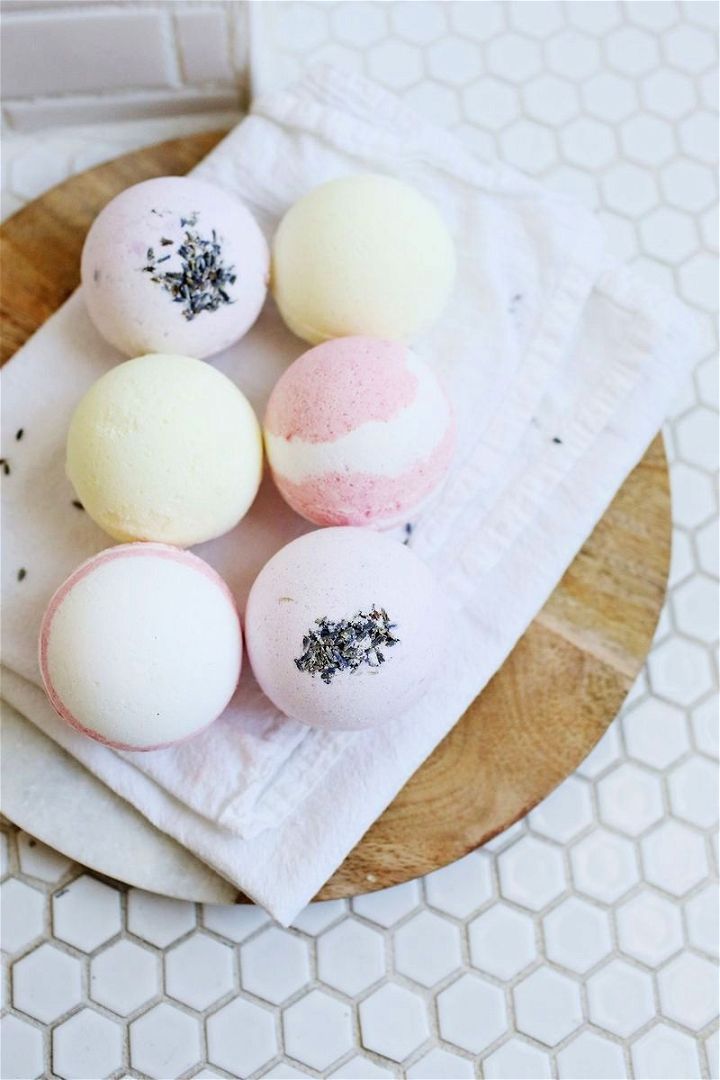 When you have creativity within you, you must make money out of it. This is an idea for making DIY bath bombs that can help you earn money if you make them with full conviction and determination. Bath bombs have been very popular recently and making them is relatively easier than any other bathing item. here!
2. DIY Mason Jar Wall Vases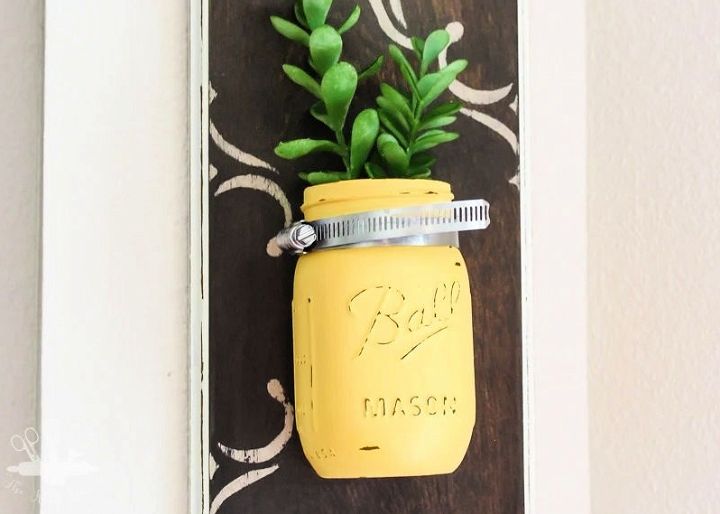 Using mason jars in art and crafts works is not new anymore. However, this DIY Mason Jar wall hanging idea is definitely new and unique. Take a Mason jar paint it in your favorite color, put a plant in it, and there you have created a wall vase out of a mason jar. here!
3. DIY Vintage Framed Chalkboard Signs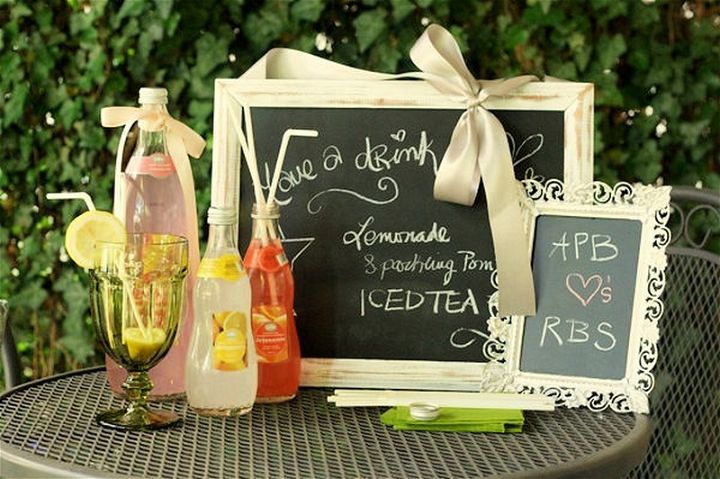 DIY Things To Make For Sale: Have a look at these vintage framed signs made with chalkboard. You can sell these signs easily as many people are fond of these vintage frames. Make a whole lot of these frames and they will be sold out within a blink of an eye. Follow the steps from this project here and you will not regret it. here!
4. DIY Hanging Kitchen Towels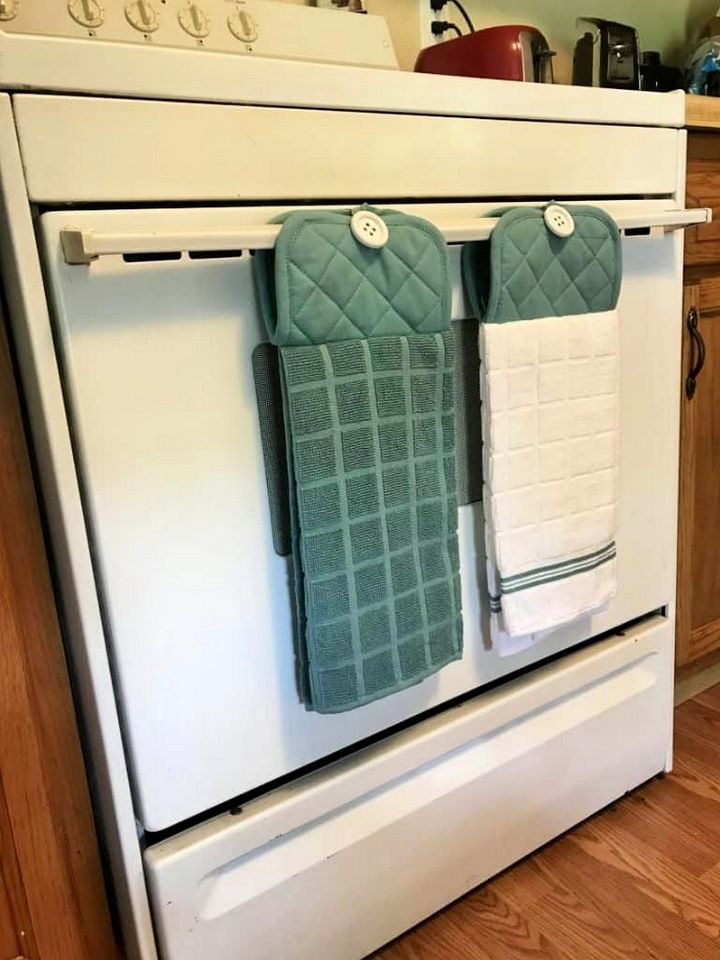 Kitchen accessories are loved by many people who love spending time in their kitchens. These are some very simple yet stylish kitchen Hanging Towels. These are regular towels and you only have to join with them some fabric along with a button in order to hand the napkin with the oven handle. here!
5. Cactus Pom Pom Sweatshirt DIY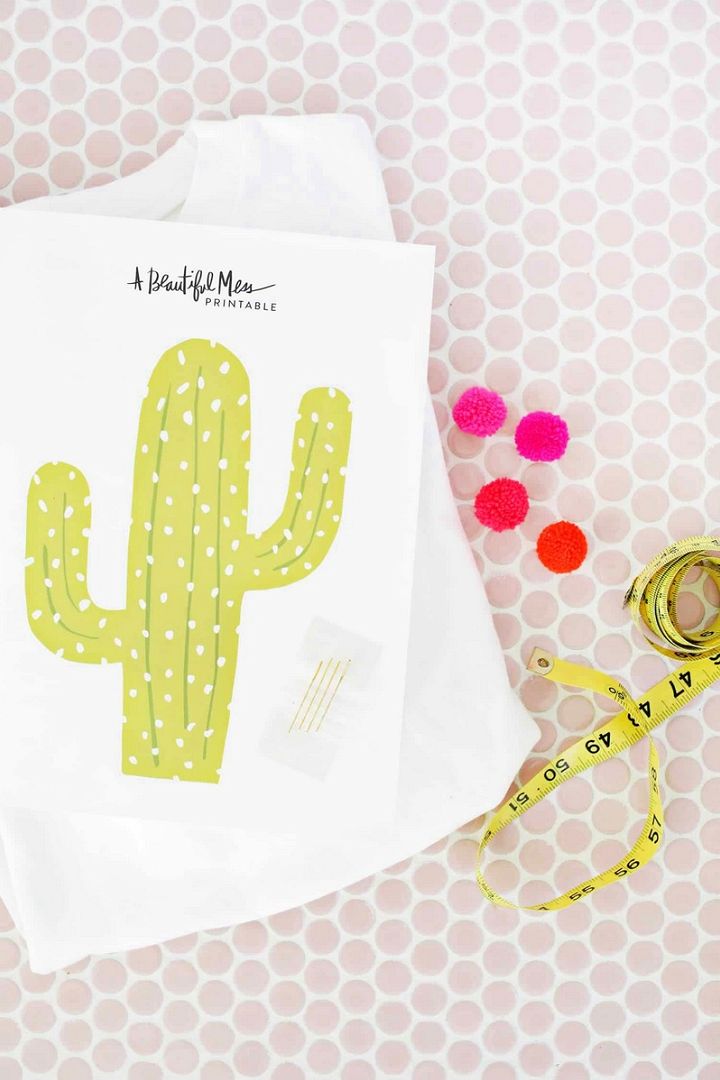 This is a DIY project for making a shirt. Pompom and cactus painting is the hero of this project here. You can sell such shirts easily only if you have the appropriate supplies and crafts that are listed here. These are easy-to-make shirts and will be liked by everyone. here!
6. Wolf Den Coat Racks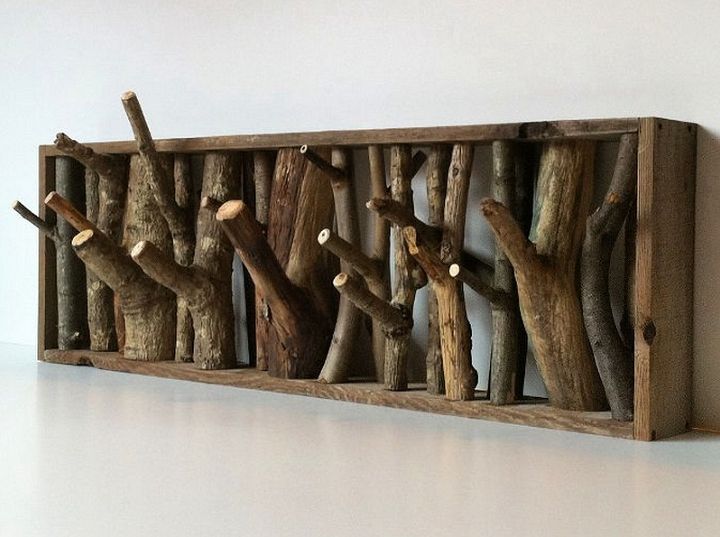 Cloth hanging is no doubt very important but the hanging place should be equally beautiful and eye-catching. You can easily make this wolf den coat rack hanging place without spending much and you can earn by using this unique and creative idea. Have a look at the phenomenal natural touch of this hanging space. here!
7. DIY Turquoise Beaded Ring Bracelet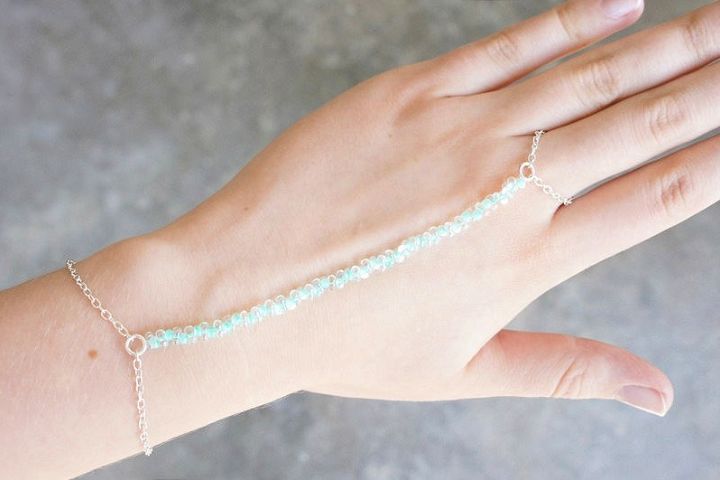 Bracelets can be of so many types, and in so many colors. This DIY Bracelet is more beautiful than any other for sure. This is a beaded turquoise bracelet that one can easily make without much hassle. Instead of buying from jewelry stores, make some for yourself and some more for sale in order to earn money. here!
8. DIY Painted Cinder Block Planters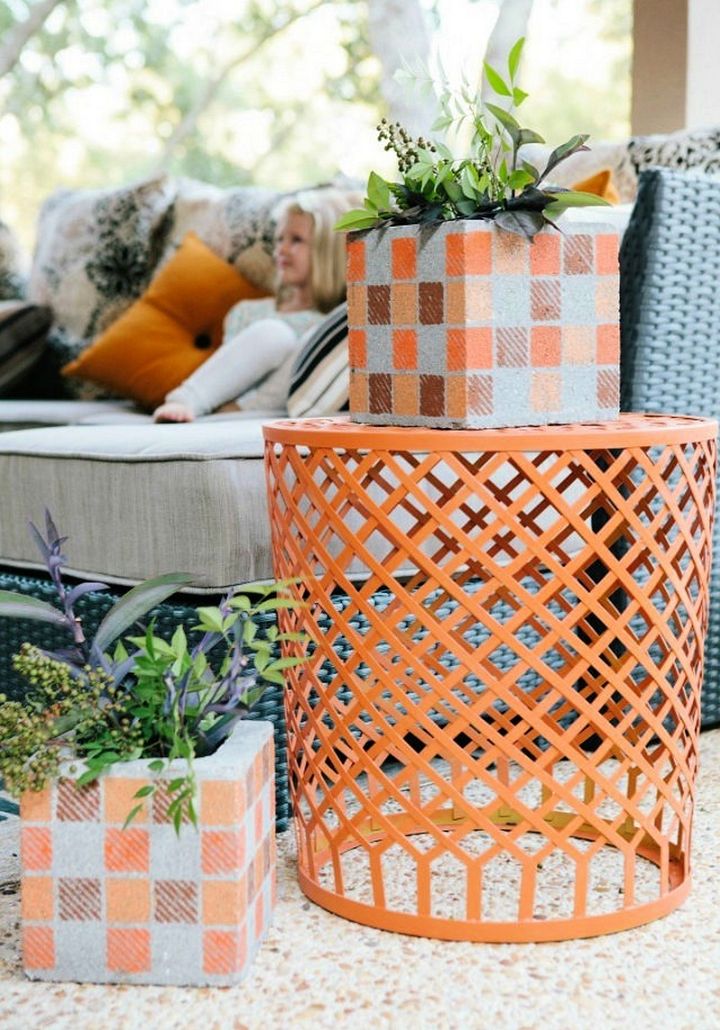 Planters can be of hundreds of designs, types, colors, and sizes. Recently planters have been very popular and people make their own according to their personal choice and space. With this DIY Project, you will be able to make your own planters with cinder blocks. Paint them accordingly and you are all set. here!
9. Repurposed Wine Bottle Tutorial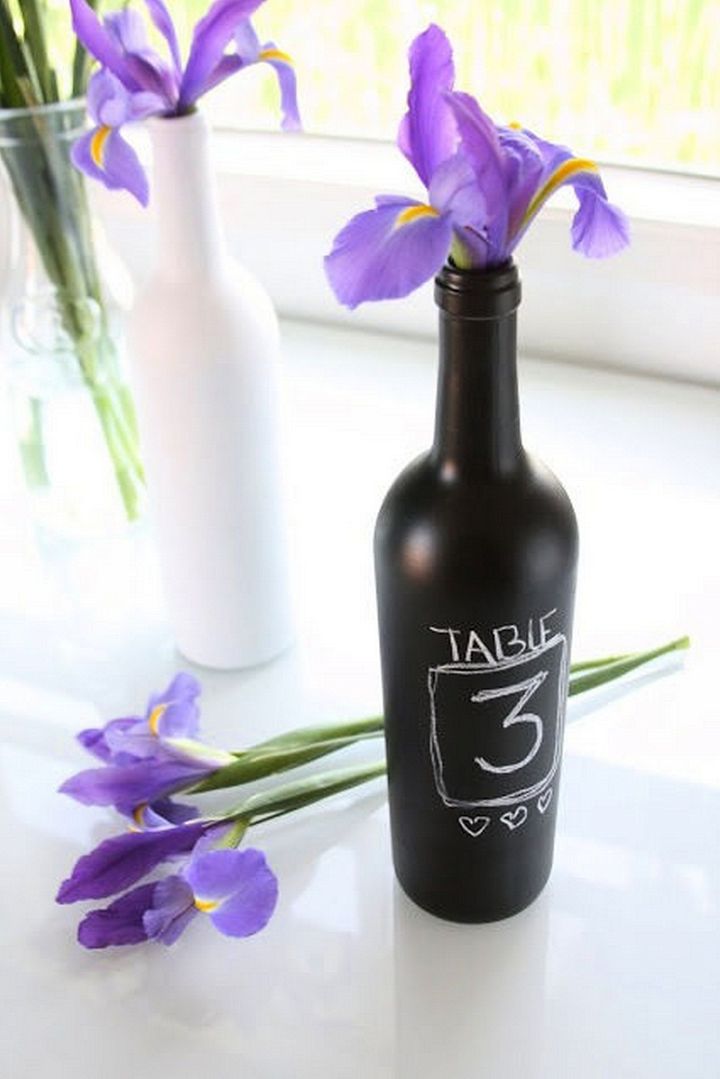 DIY Things To Make For Sale: Do you know how wine bottles can be beautifully repurposed? Follow this project to know more about repurposing old wine bottles into something amazing and exciting. Here you can see a complete tutorial to learn how you can also use wine bottles for a whole new purpose. here!
10. DIY Geometric Pillows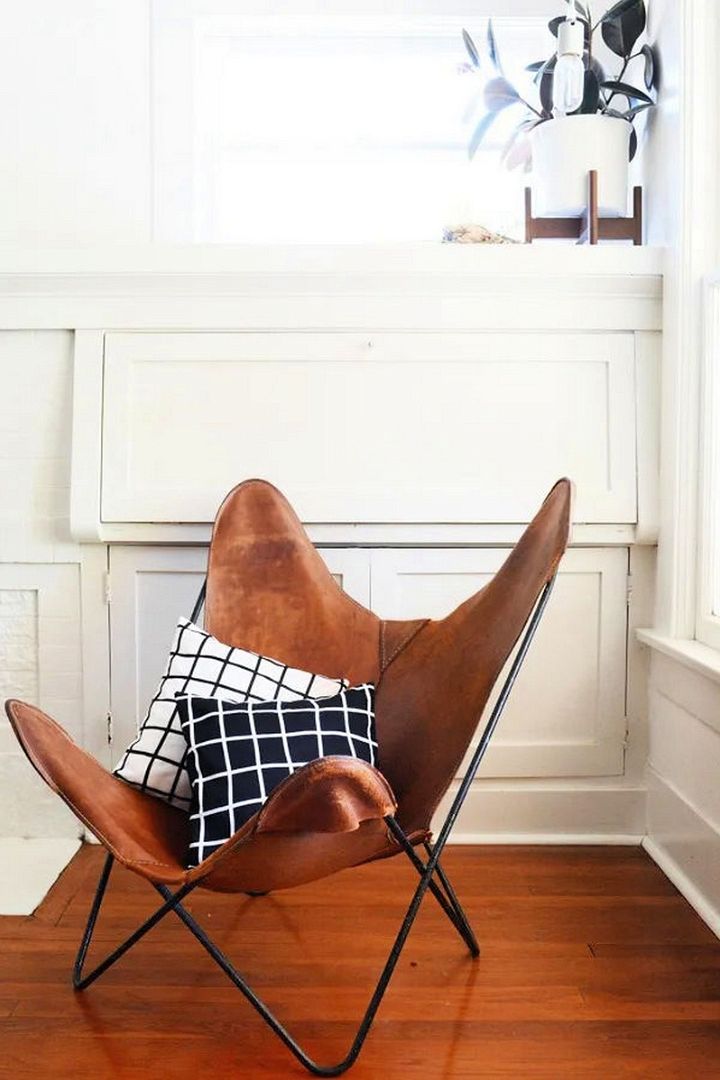 Pillows really make any place cozier and warm. When you see some nice pillows on a couch or on your need you tend to feel welcomed and happy. Try making these geometric pillows for sale purposes and you will not only enjoy this but will also be experiencing creativity at another level. here!
11. Natural Cosmetics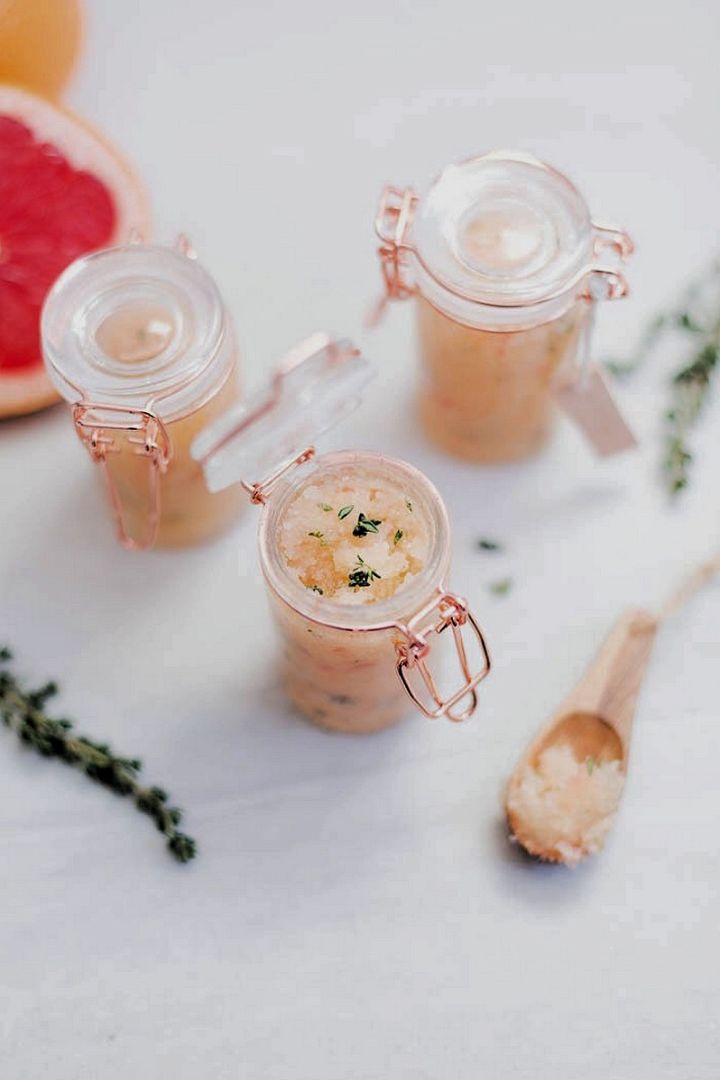 Cosmetics are liked by almost every woman. Make some homemade natural skin products with a sale purpose and you will see an overwhelming response. You can make these products with some natural ingredients and this is one thing that attracts people and make them willing to purchase them. here!
12. Modern Wooden Wall Clock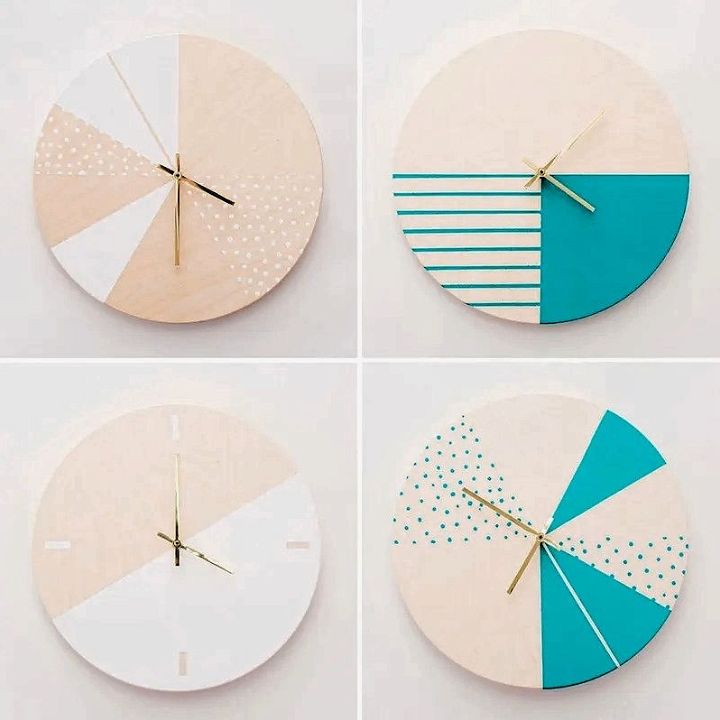 Wood is always fun to work with. There are hundreds of art and craft objects that you can make with wood. You need to learn some basic wood-cutting and working skills and you are all set. This is a wooden clock that you can make in a completely modern style as you can see here. here!
13. DIY Personalized Leather Keychain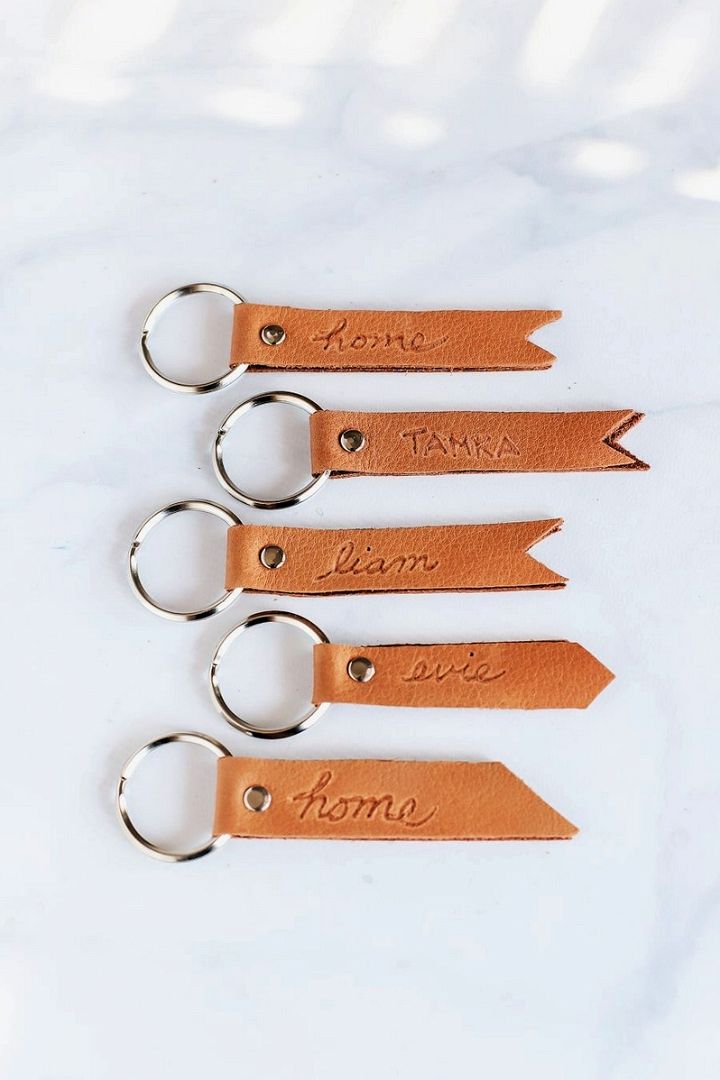 Personalized items are in very much demand these days. People shop online o find customized and personalized items. These are personalized leather key chains. A complete tutorial is given here to make you learn how you can also make these keychains. here!
14. DIY Minimal Wall Art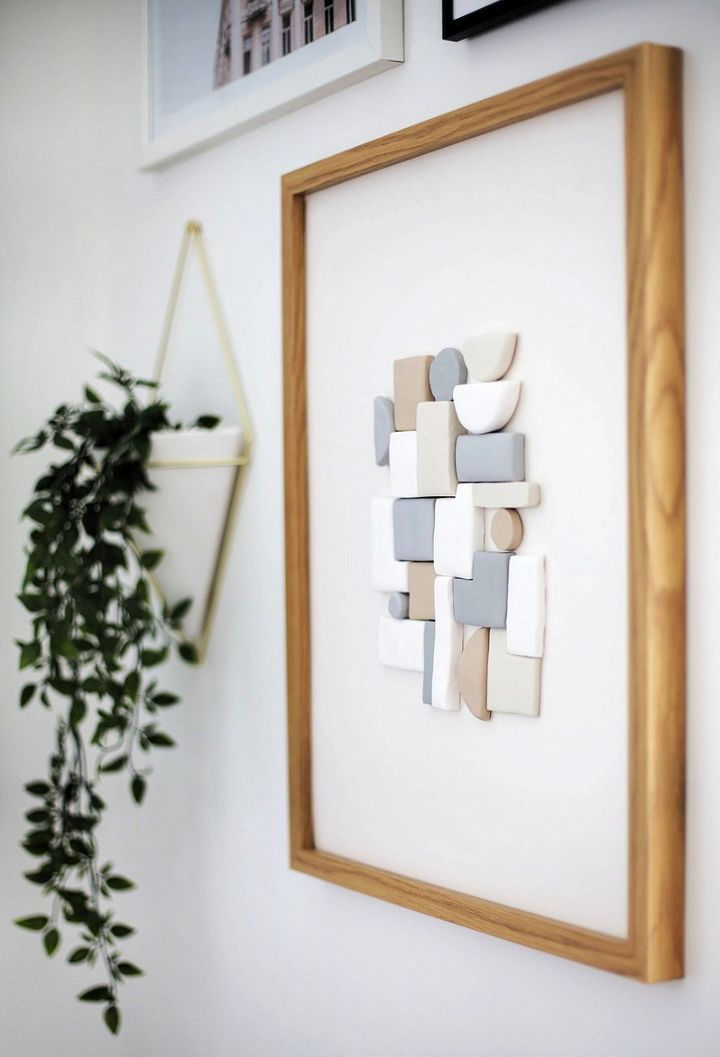 Creativity definitely has no boundaries. You can add up your personal liking while doing any art and craftwork. This is minimal wall art that you can create without much hassle, money, or time. This is very easy and you can have fun while doing this simple DIY project. here!
15. DIY Mama Hat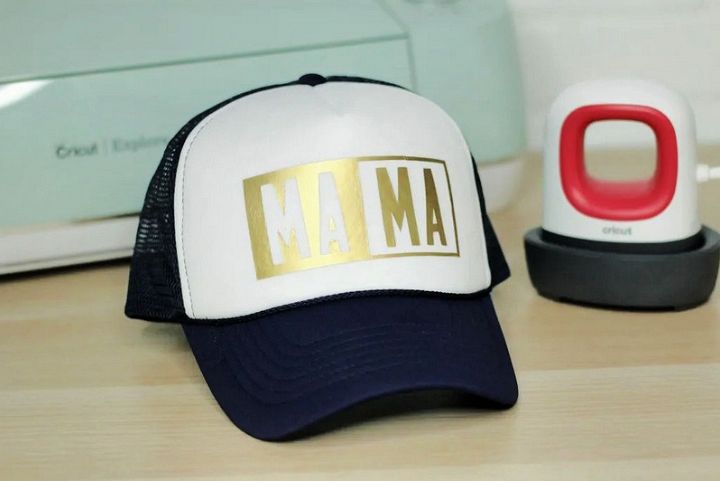 DIY Things To Make For Sale: When you are making items for sale, you must remember what festivals and occasions are coming around. As we know Mother's day is just around the corner, so make something for the mommies. This is a cool mama hat that you can easily make in bulk or on order depending on what you prefer. here!
16. DIY Lined Tote Bag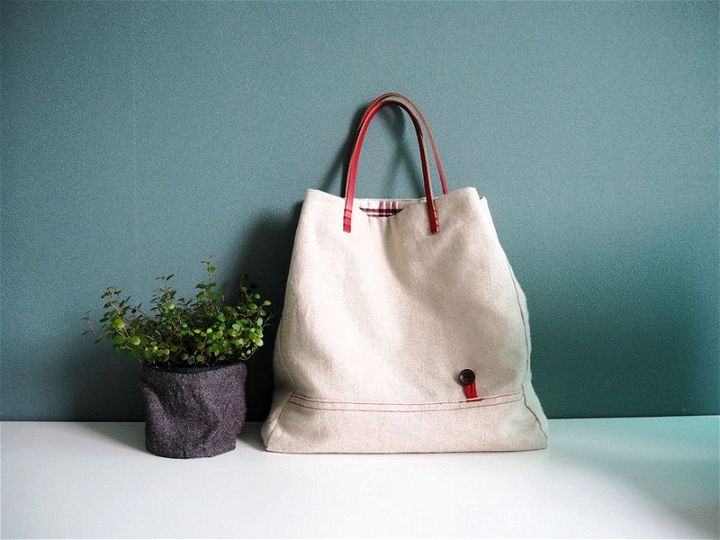 Tote bags are very commonly used by many people. When you make something from a sale point of view you must go for the items that are in demand. Make some tote bags with the help of this project easily to display them for sale purposes online, or through a shop. here!
17. DIY Seasonal Home Sign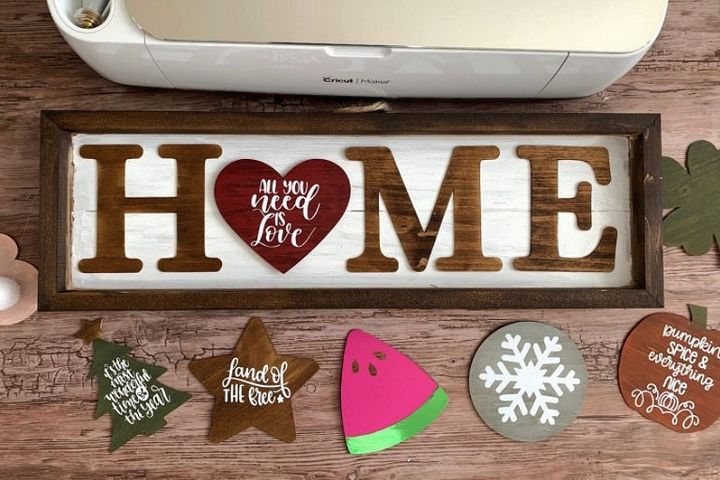 This is a seasonal home sign that you see here. This is made with a small wooden frame that you can make easily in just a few steps. Along with the home sig, you can add some other crafts to it to make it more attractive and colorful. here!
18. Make And Sell Your Own Lip Balm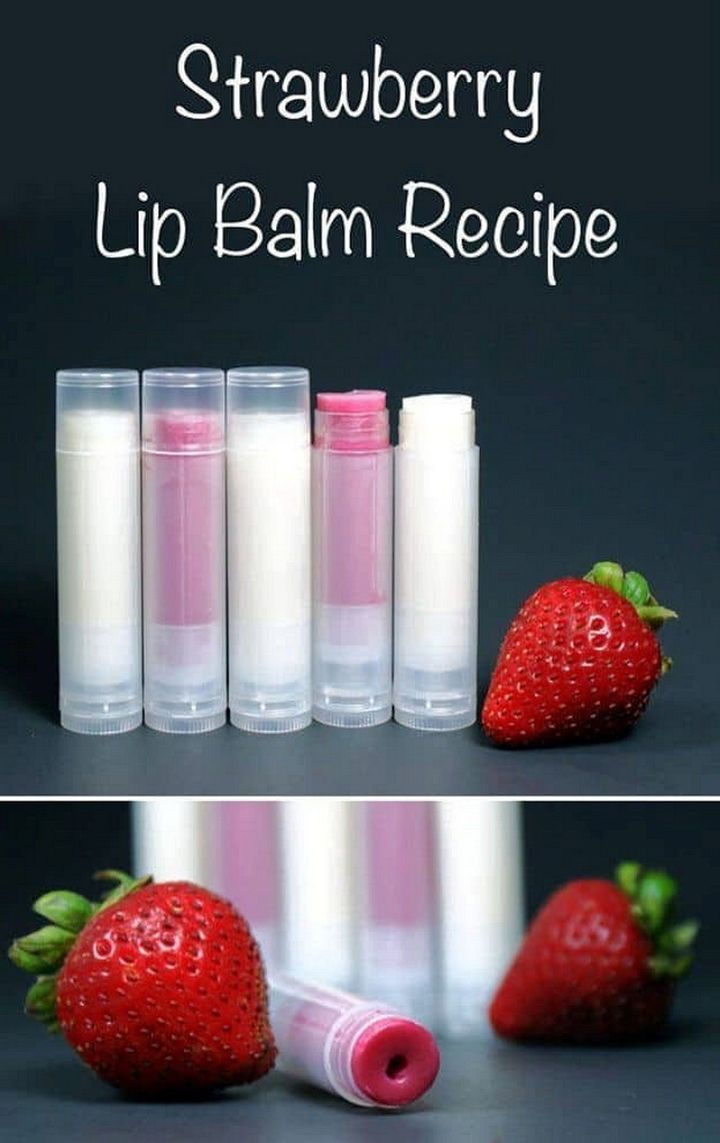 Startup your business with easy ideas in the beginning. With this step-by-step tutorial, start making your own lip balms and sell them. You can make lip balms with natural ingredients in order to attract more and more customers. Add things that are suitable for everybody and help them heal their lips in winter. here!
19. DIY Funny Coffee Mugs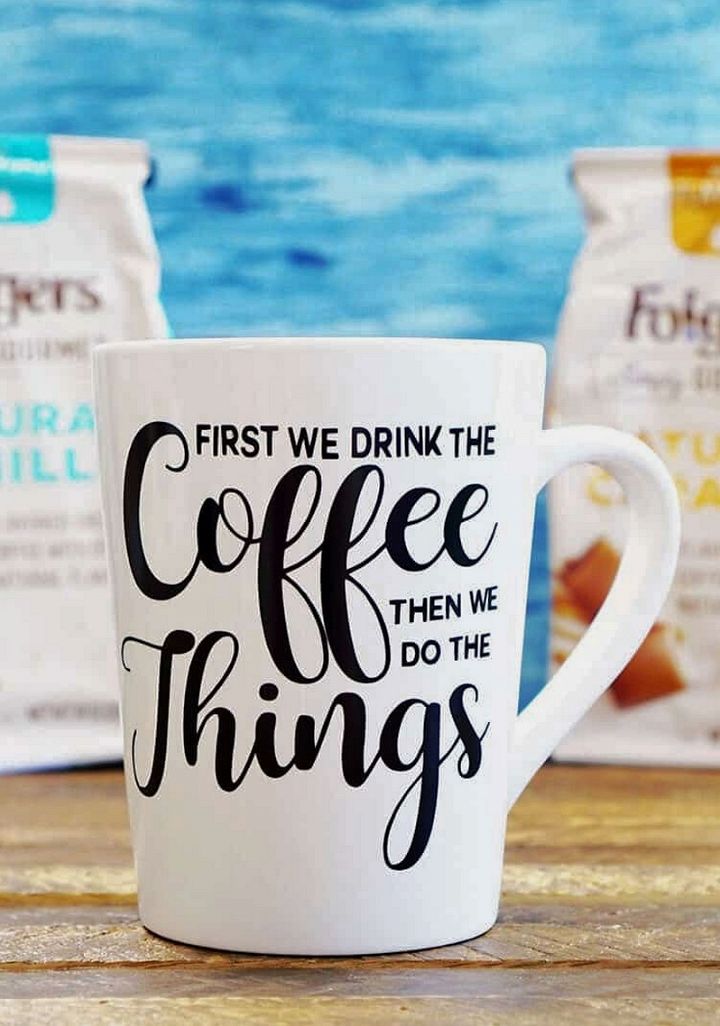 Coffee mugs can be of so many types and styles. Try making some cool and funny coffee mugs with this DIY project and start selling them online. You can make these mugs very easily by using just a few supplies. Take your creativity to another level by making some classy and elegant coffee mugs with your own brand name. here!
20. Glittered Stag Head Wine Tote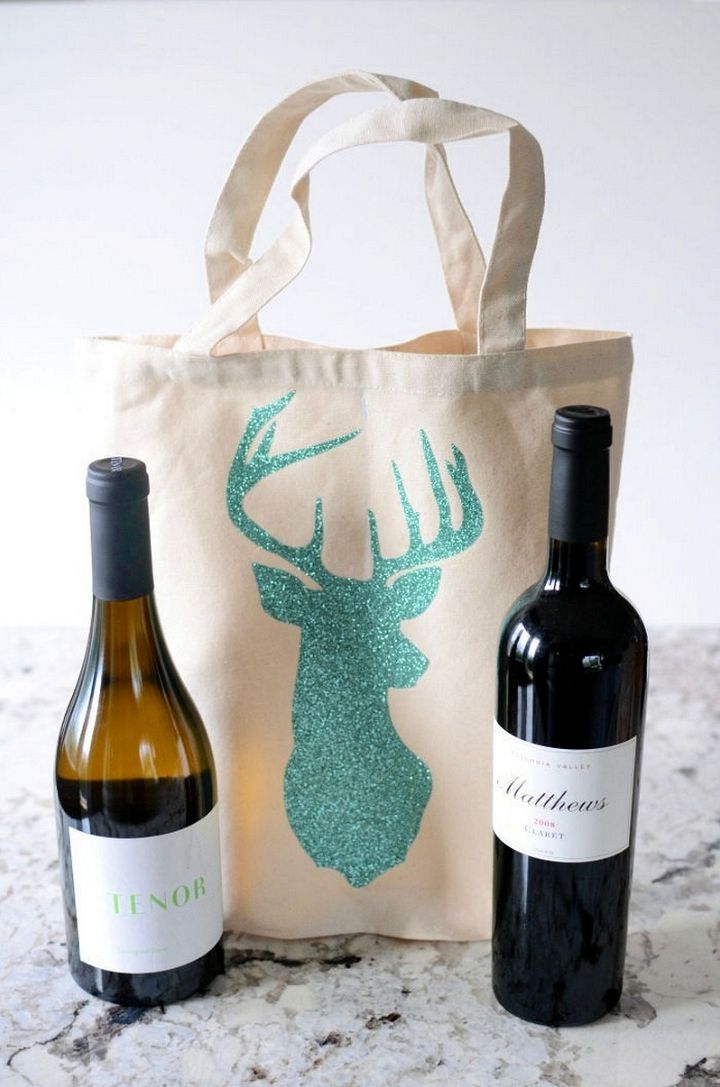 DIY Things To Make For Sale: Glitters, sparkles, and colors can make anything better than ever. Make these wine Tote bags with lots of glitter and sparkles. These simple tote bags are liked by many people online. People look forward to some classy tote bags so start up your business with these. here!
Conclusion:
All of the projects discussed here are not very time taking and easy on your budget so try them out before the ideas are stolen and become common among everyone. Try to always think out of the box and make items that are uniquely appealing and in demand all the time.