These diy jewelry ideas are so simple that you can try these within a few minutes over any of the weekends. All of the 15 DIY Jewelry Ideas That's Very Easy & Unique that you see here are so beautiful and dramatic that people are going crazy after them. You can choose any of the plans that you like the most and get started with it. By following any of the porjects here you will be able to bring some lovely changes to your jewelry collection and you will definitely end up being proud of yourself for using your innovative and creative idea for making your accessories.
Among these diy jewelry ideas, every project is different from each other so select the one that you think you love the most and look into the details of that project sot see how it's done. You need to start off any project by first grabbing the supplies and materials. You can wear these earrings and Necklaces with any of your casual or formal outfits depending on your personal choice. There are many projects among these that you will find funky and appropriate for a certain age.
1. Applique Wooden Earrings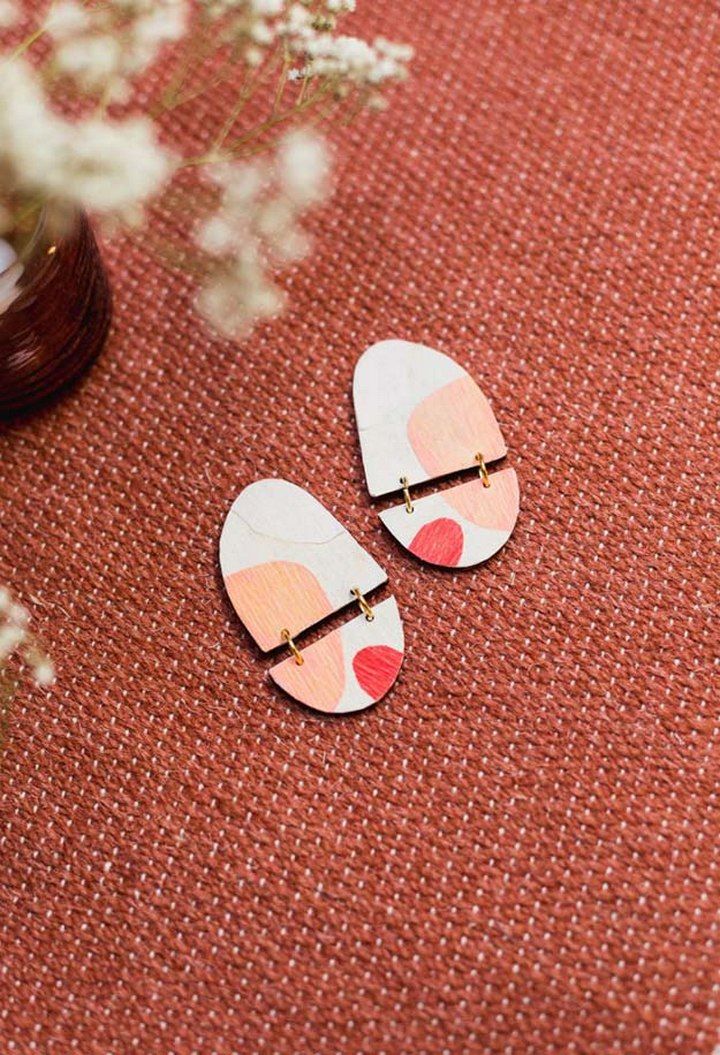 This diy jewelry design is especially for the antique lovers. These are wooden antique earrings that you can also make all by yourself with the help of this tutorial here. The materials that you need are diy earring kit, tissue or crepe paper and pva glue. grab the supplies and make these stunning earrings. Tutorial
2. Rainbow Earrings – DIY Jewelry Ideas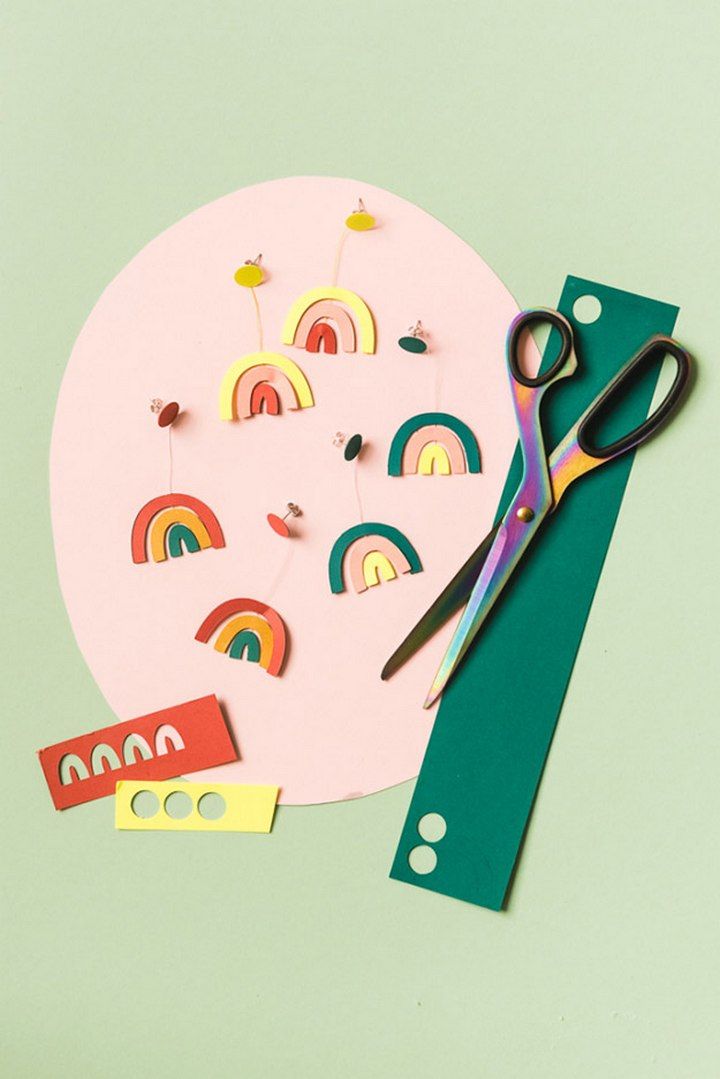 These diy rainbow earrings will definitely be liked by artistic jewelry lovers and those who love a funky touch in their accessories. You need cardstock in the relevant colors, silver earring posts and back, templates, hot glue gun and string. Besides this you will also need scissors to start off by cutting the templates first. Tutorial
3. Circle Drop Earrings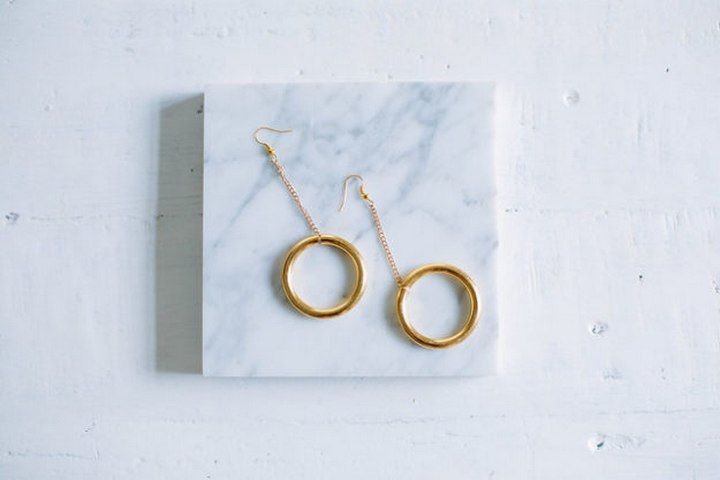 These are adorable circle drop earrings that looks absolutely phenomenal. The supplies that you necessarily need to make these earrings are circle fastenings, two small pieces of chain, earring hooks, glue and a skewer and jewelry plyers. You can wear these earrings with any of your casual outfits and look classy. Tutorial
4. Rainbow Beaded Safety Pin Bracelet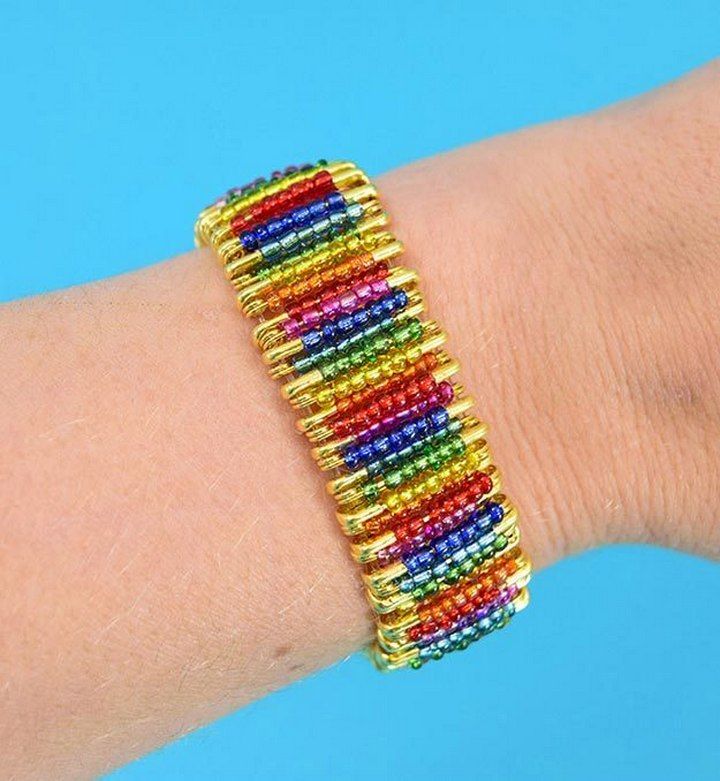 In this diy project safety pins are used to make bracelet. Besides using safety pins colorful beads are also used so that they seems to be like a rainbow. If you are also ietersrtd in making this rainbow Beaded Bracelets then you must follow the project in detail and add spark in your jewelry collection. Tutorial
5. Quilled Flower Earrings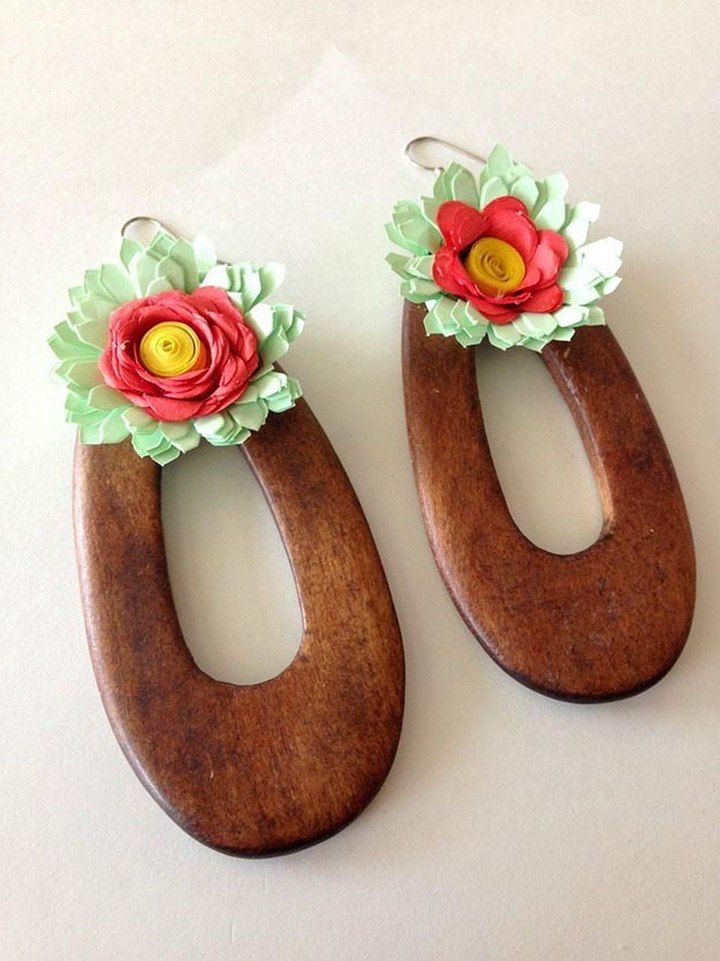 Have a look at these quilled flower earrings here and try to make a pair for your own self. Quilling is an interesting craft and you can now learn it with the help of this project over here. The supplies that you need for this project are craft glue, readymade earrings, quilling set, scissors and quilling strips. Tutorial
6. Crochet Cherry Blossom Earrings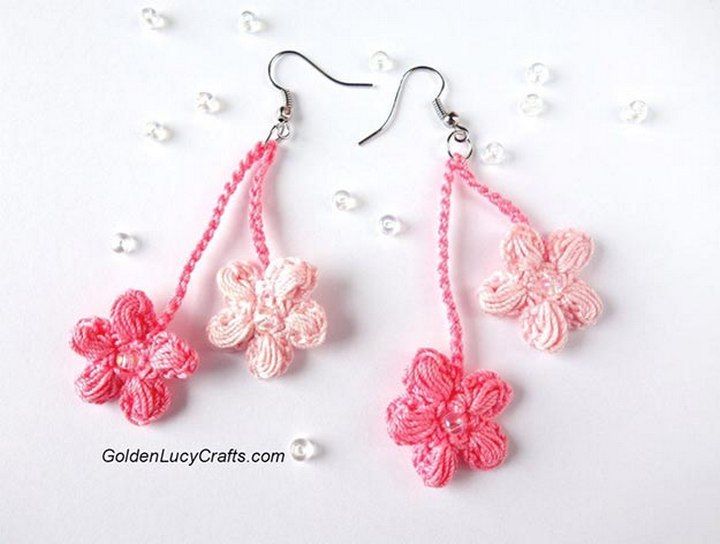 For this project you need to have some basic concept of crocheting. If you do know some of the basics about crochet you will easily catch up with this project and will be able to make these stunning earrings all by yourself. These are cherry blossom earrings that you can make and cherish. Tutorial
Clay Bead Bracelet Ideas – If you're just beginning to work in clay, do not be worried this 21 bracelet designs are all very easy to create even for those who are new to clay.
7. Rope Statement Necklace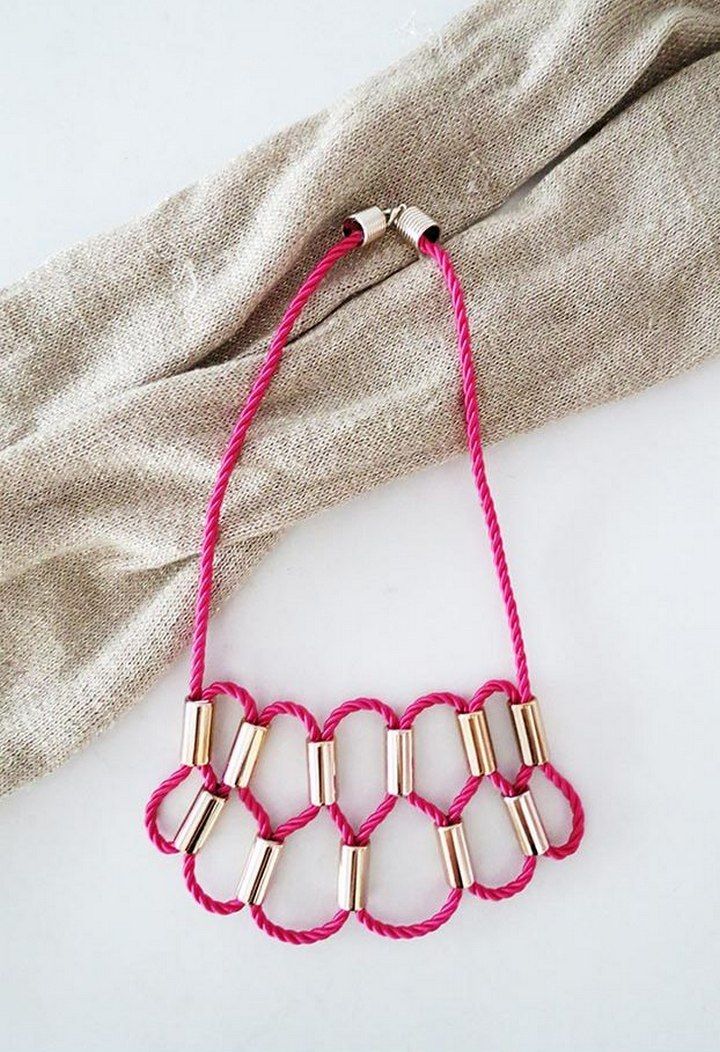 This rope statement Necklace is truly elegant and inspirational. A detailed tutorial is given here so that you can be assisted in the best way. With the help of this project you will be able to bring some spark to your jewelry collection. Grab the materials that are listed and get started. Tutorial
8. Crochet Wrist Strap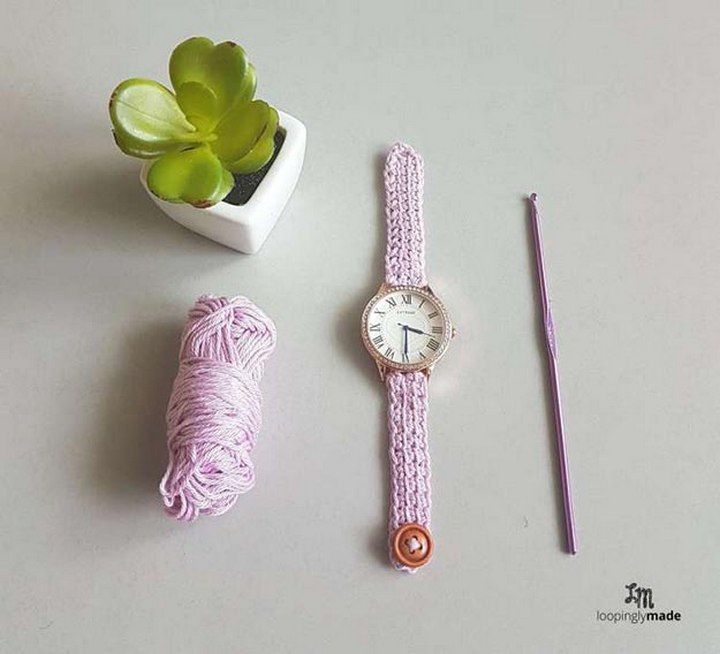 This is surely a unique craft that you can make with just a little bit of basic crochet knowledge. This diy project will help you out in making this diy beautiful and stunning strap for your watch with crochet art. This wrist strap of yours will impress everybody and you will also be able to feel happy about it. Tutorial
9. Polymer Clay Cactus Jewelry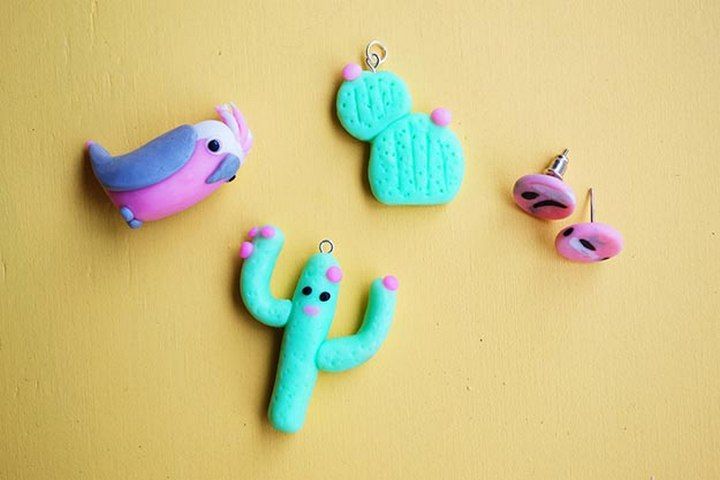 This adorable cactus jewelry is made using Polymer Clay and it turns out to be beautiful and amazing. The materials that you need here to make this amazing craft are polymer clay, earring backs, jewelry bits and pieces, nonstick paper and super glue which is optional. Tutorial
10. Peas-In-A-Pod Necklace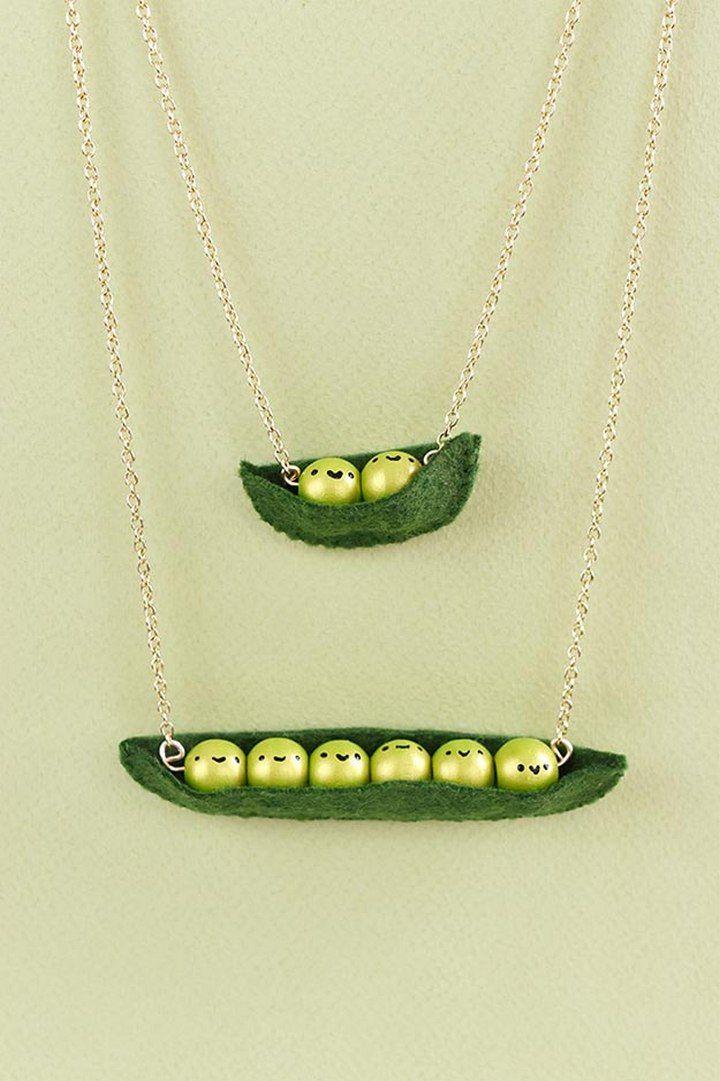 This is probably the cutest thing on the internet today. You can also dare to make this peas in a pod necklace and make your jewelry collection better and funky than ever before. You can make this beautiful Amazing Necklace for mother's day with a sweet and smiling pea for each kid of the family. Tutorial
11. Pasta Bead Necklace – DIY Jewelry Ideas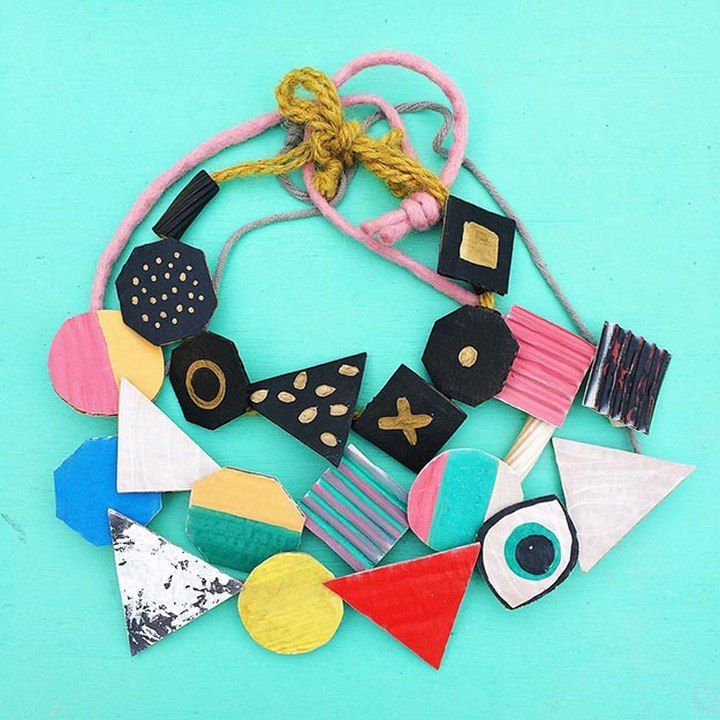 Have a look at this diy pasta bead necklace and see some of the amazing response by your friends. Be as much creative as you want and get started with this amazing process. The supplies that are involved here include cardboard packaging, paint, thread, pasta tubes, scissors, hot glue gun and glitter. Tutorial
DIY Nail Polish Craft Ideas – Each the 30 cute DIY Nail Polish Ideas for Crafts that we have here are distinct from one another and are unique in their own unique ways.
12. DIY Chain Earrings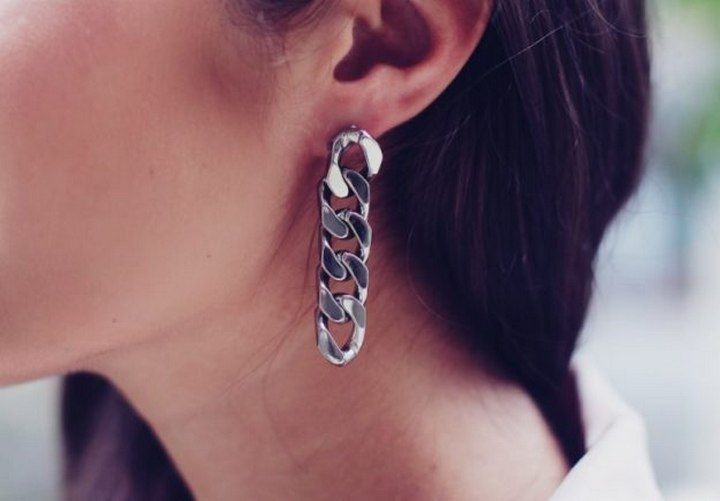 If you also like to wear chains in jewelry and accessories, you will surely love this project. These are diy chain earrings and you can also make these very easily with the help of this project over here. For this project you will need two small pieces of light curb chain, flat fronted stud earring fixtures, earring backs, beading plyers, cutting plyers or very sharp scissors, skewers and glue. Tutorial
13. 5-Minute Pom Pom Earrings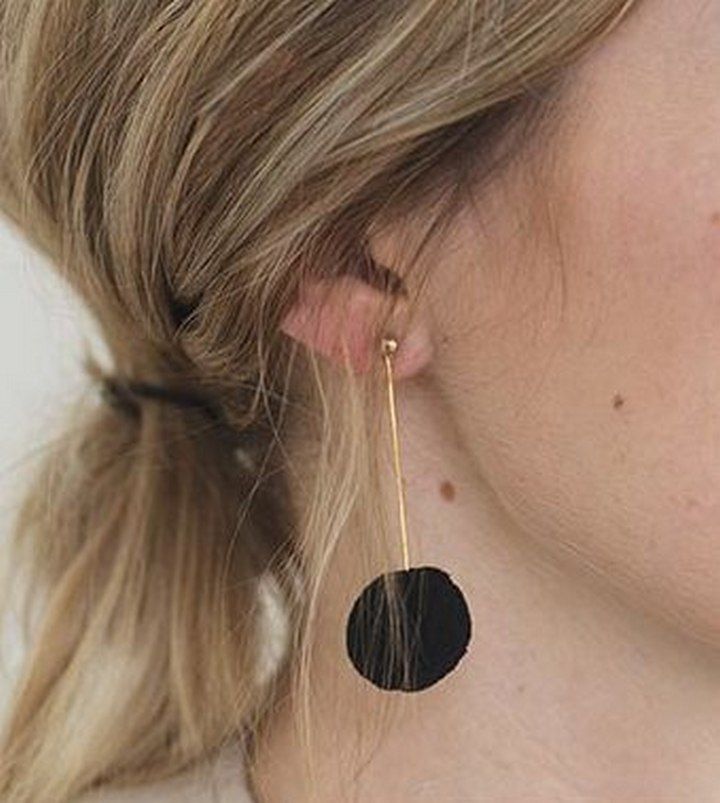 Some diy projects are so simple that they are only a matter of few minutes. This diy project about making pompom earrings is also one of those. You can literally make these earrings within five minutes and will see some amazing results after you are done so get started with it. Tutorial
14. DIY Resin Cactus Earrings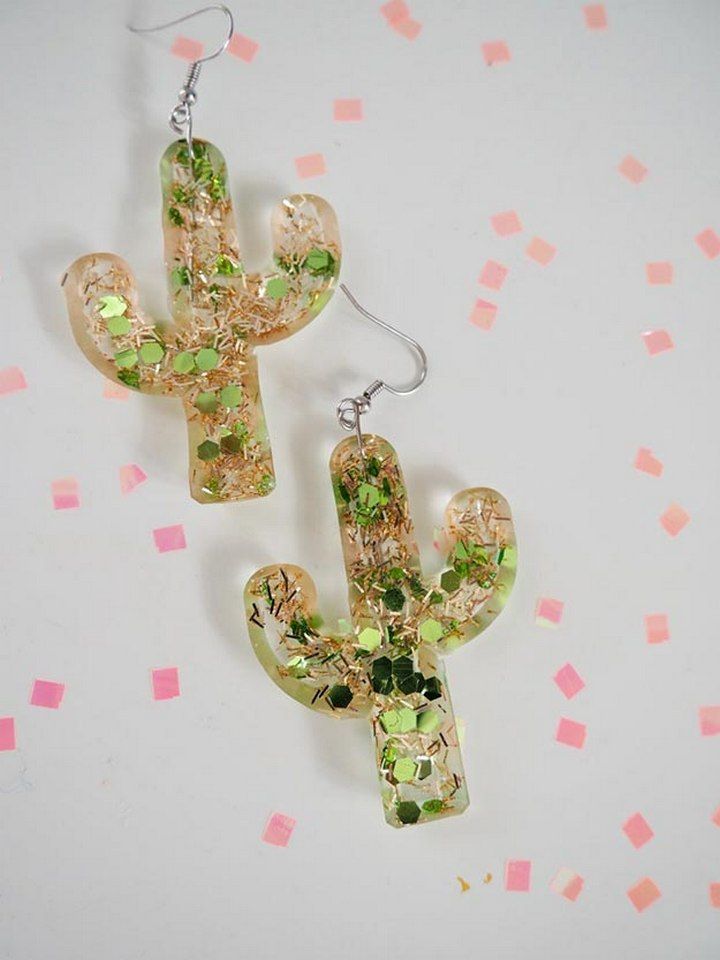 Have a look at these resin cactus earrings here that you can make to up your jewelry game for the next time. Your friends will surely be inspired by you when you are going to wear these. You can look into the details of the project given here and see how you can do everything by yourself. Tutorial
DIY Earrings – The entire collection of 20 DIY Earrings Fantastic Ideas Step-by-Step which we've gathered here are unique and different in their own way.
15. Dragon Fruit Pom Pom Earrings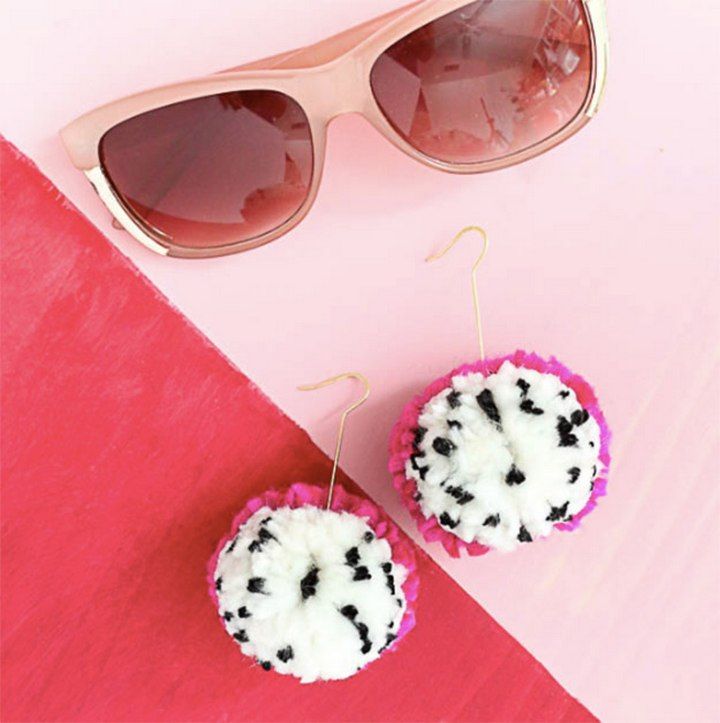 Dragon fruit is many peoples favorite but have you ever thought to make earrings inspired by this fruit? This diy jewelry project is all about creating some fun jewelry with a few simple steps told here. The steps are simple and you can easily get along. Grab the supplies for these earrings and bring some dramatic changes to jewelry collection. Tutorial
Conclusion:
Play around different colors and crafts to make these diy jewelry pieces. Put some efforts into these amazing ideas and start your own thing. You can also make some jewelry pieces to give as gifts on special occasions such as mother's day all with the help of these diy projects.