Garden beds can be of various types and designs and you can choose what suits you the best from here. Raised Garden Beds have their own advantages such as prevention from dangerous animals, and other factors such as weeds. Try to imitate these 25 DIY Garden Bed Plans To Enhance Garden Look here and make your outdoor more appealing and exciting than ever before. Go through all the projects here and see how each one of them is done with a few supplies and materials and within a limited time.
All the garden beds are amazing here but the ones with protection shields and covers are so impressive and made with so many thoughts behind them. You can imitate the projects here with help of tutorials and guidelines given in the form of step by step instructions. Convert your traditional, plain, and boring Backyards or front yards into attractive pieces of land with these diy garden beds.
1. How to Build Raised Garden Beds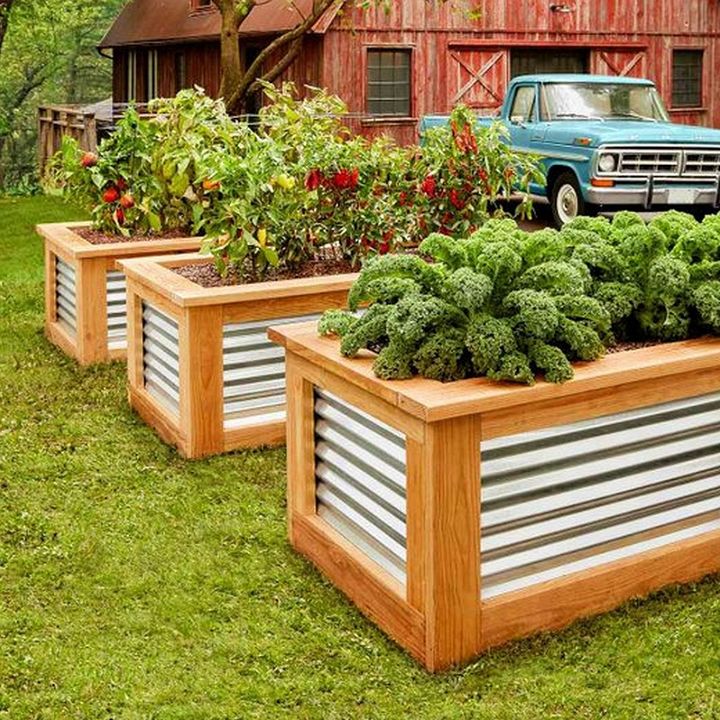 If you also love gardening than you must looking for different garden ideas all the time. If you are yet to find the best diy garden bed ideas, you are at a right place. Here you will find many different, budget friendly, modern, traditional, aspirational, inspired, multifunctional, self-sustainable and eye capturing garden bed ideas that will blow your mind at once. Before trying out or starting these projects, you must look out for a perfect location in your garden. Tutorial
2. How To DIY Raised Garden Bed Cover To Protect Your Garden From Animals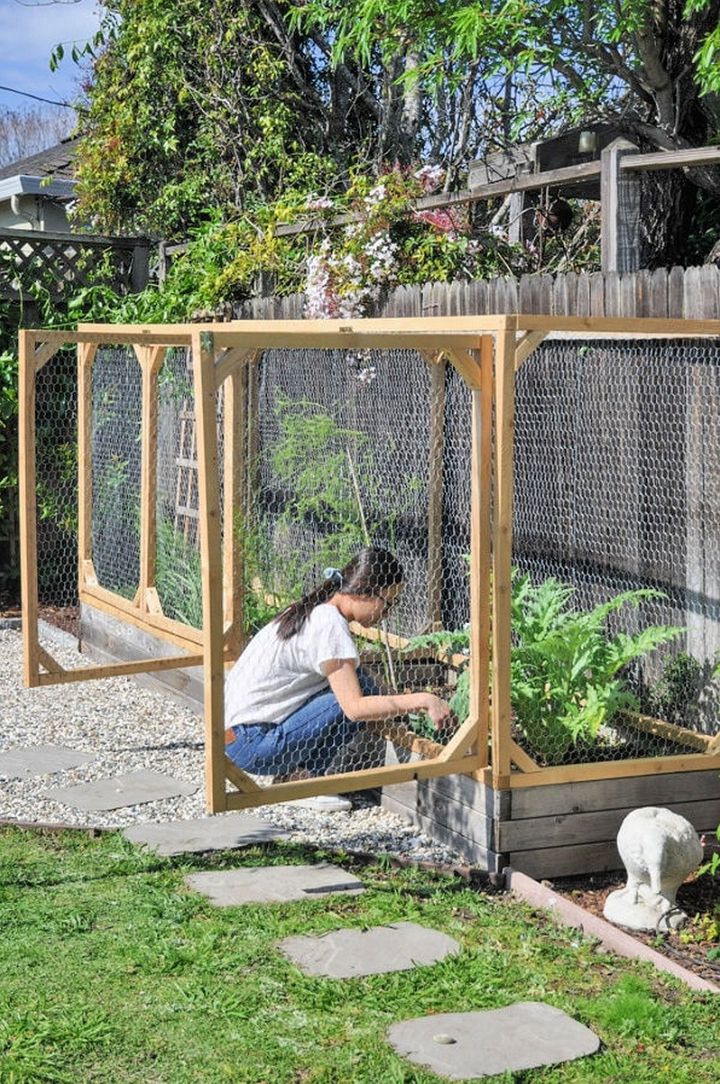 It's not enough to just build a diy garden bed, but protecting it from harmful factors like animals is something to check on. This garden bed here is made keeping in mind about the animals that can attack therefore a complete protection system is created around it. Have a look at the wood framed doors with steel wires here. Tutorial
3. Our DIY Raised Garden Beds
This project here shows how you can make garden boxes raised form the existing soil in order for it to be maintained in an easier way. You can make wooden boxes for making raised garden beds and keep check so that weeds do not attack it. Cover the beds with protective sheets against weeds and animals. Tutorial
4. How to Build a DIY Raised Garden Bed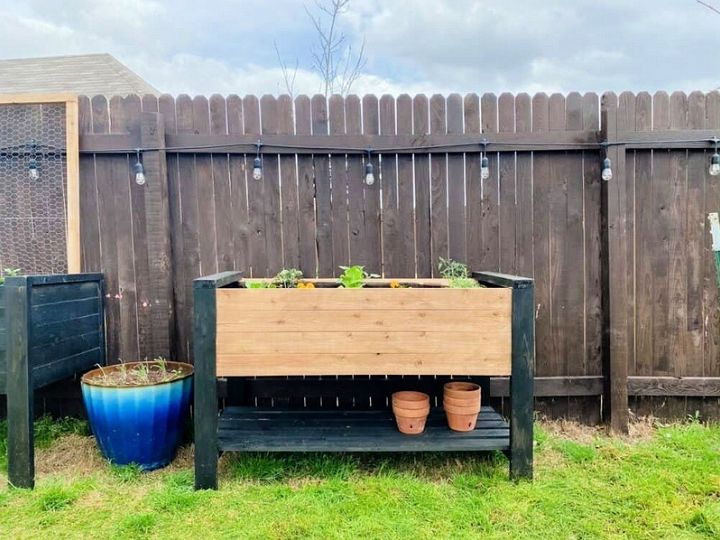 You must learn building a garden bed from scratch if you haven't ever done it previously. This project will guide you through the minor details for creating this masterpiece in your garden. You can now enjoy your own home produced fruits and vegetables very conveniently with your own diy garden beds. Avoid getting into complications while making your garden beds as they are simple to make and easier to maintain and handle. Tutorial
5. How To Make A Portable Garden Bed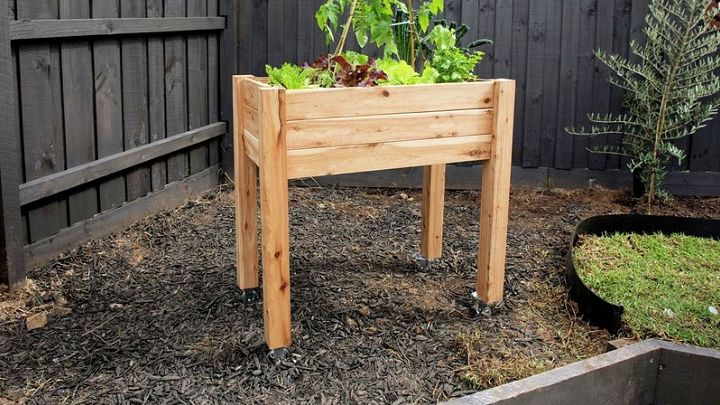 Portable things are easier to move around therefore this garden bed is built in a portable style. With a wooden box and wooden legs this garden bed is made artistically and purely with the intention to make any garden attractive, appealing eye catching and improved. Follow the instructions given here and start making your own little heaven now. Tutorial
6. DIY Raised Garden Bed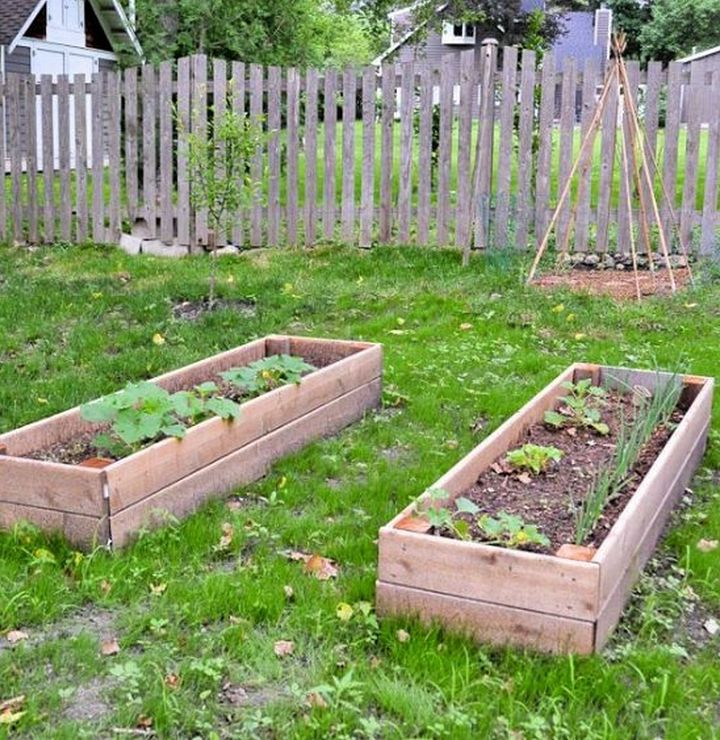 Raised garden beds can be managed conveniently as they are easy on your backs. If you are on a budget and still wants your garden to bloom and have some attractive sight within it, try this out and make yourself proud with your own creativity. All you have to do for this project is to be a little compassionate towards your garden and to your love for gardening. Tutorial
7. DIY Raised Garden Beds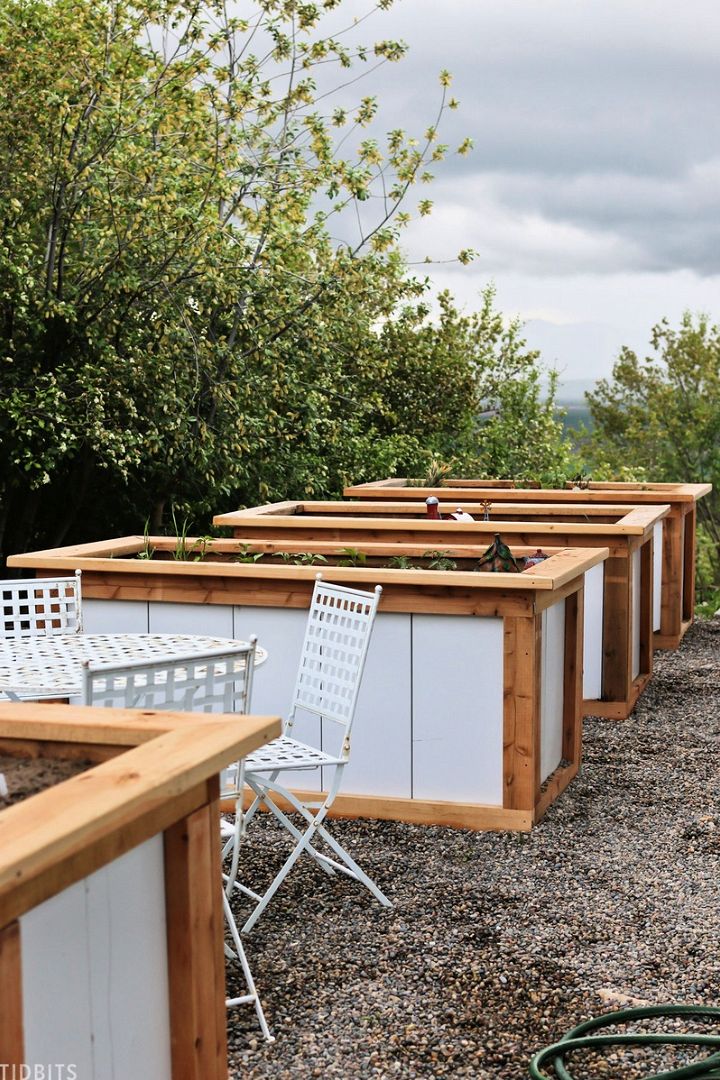 If you want some little garden for growing fresh fruits and vegetables, this is the perfect time as it's a warmer weather and hence easier to work in the outdoors. Also engage your kids in this garden making activity and spend some quality time together. You can make garden beds for each member of the family so that everyone should be responsible for taking care of their own gardens. Tutorial
8. How to Build a Self-Watering Raised Bed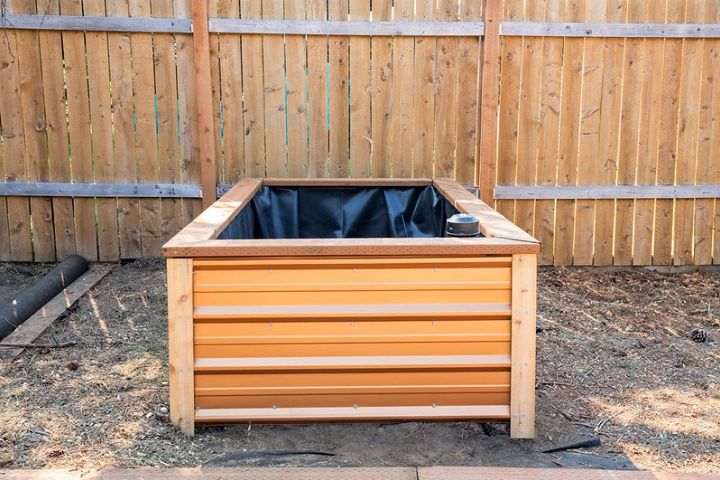 This garden bed here is surprisingly made in way that it can water itself. You can also make this for your garden if you are not at home all the time and you want your garden to be fresh and watered from time to time. This self-watering ability of this garden makes it unique and popular. Tutorial
9. Affordable DIY Garden Beds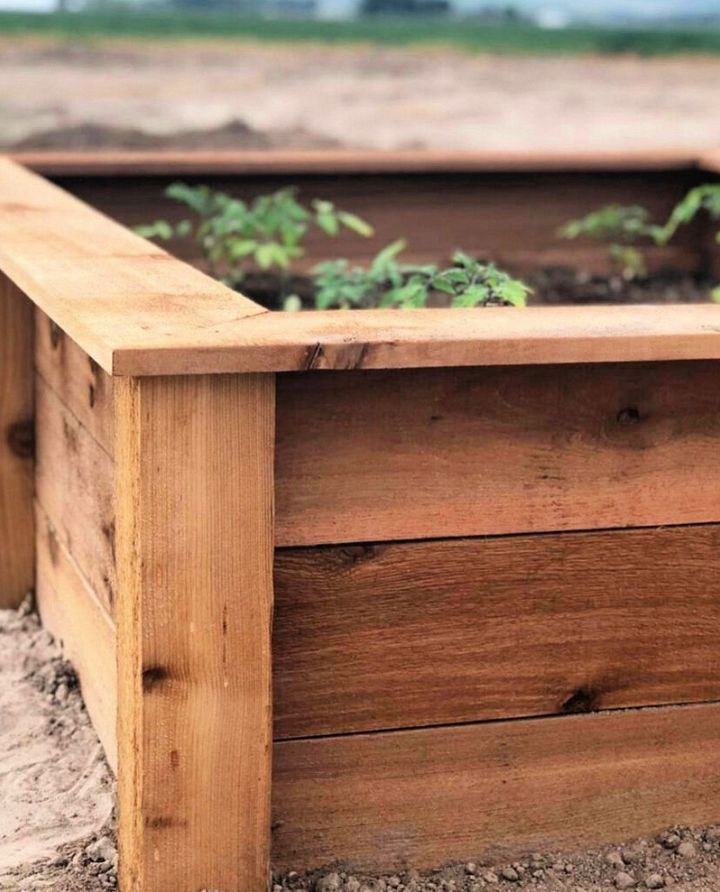 Its sometimes get difficult to find a project that suits your pocket. This project here will change your mind about building garden beds as this is an affordable idea where all recycled items are used intelligently and creatively. Make your garden look like a small and adorable heaven with this easy diy garden bed. Tutorial
10. How To Build DIY Raised Garden Beds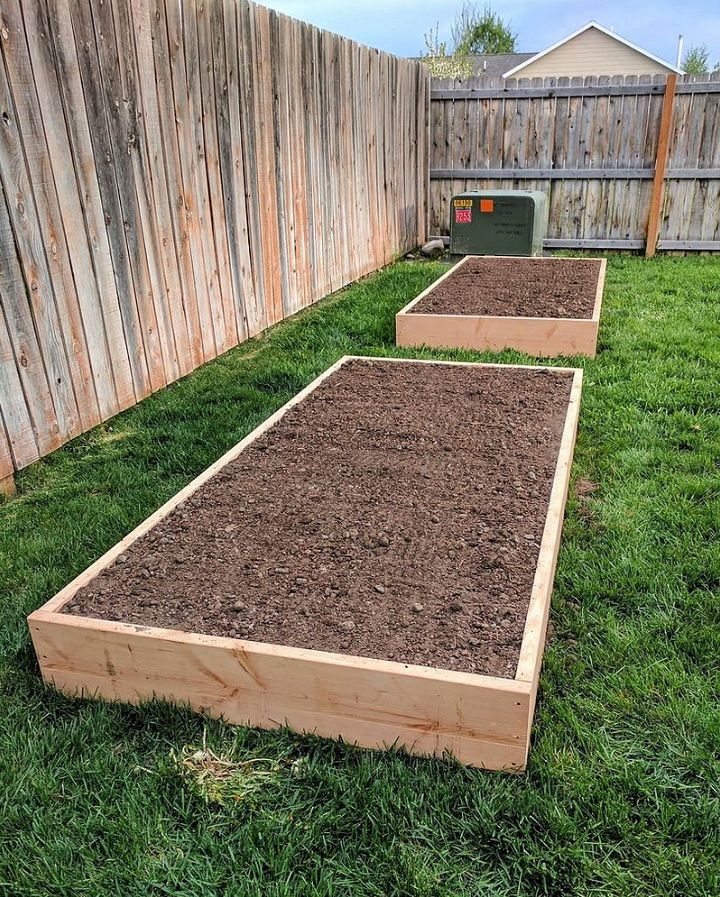 For these raised garden beds, untreated construction lumber wood has been used. This wood is cheap as compared to other types. Besides being cheap it has no chemicals and lasts longer at least 5 to 10 years depending on the climate also. In the dry areas this wood works best and stays durable but in the wet areas the life is reduced to half. If you also love easting home grown vegetables, make your garden bed with the help of this tutorial. Tutorial
11. Raised Garden Bed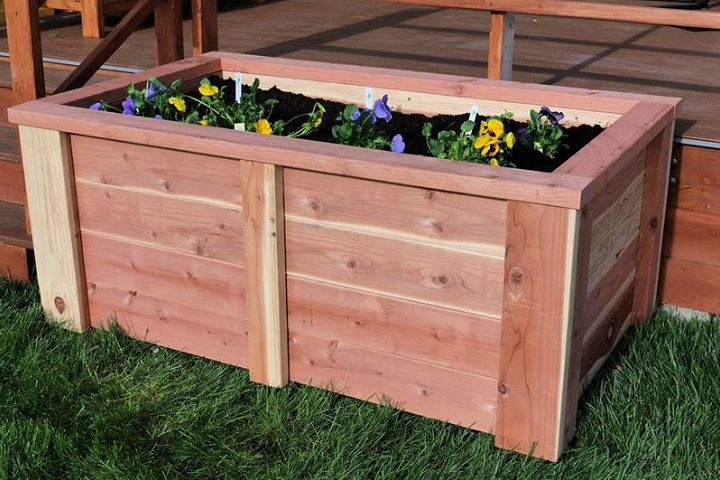 This flawless diy garden bed is made especially for flowering plants. Keep the height a little tall so that the animals and weeds cannot harm the flowers as well as any seeds if you have sown. Look at colorful flowers grown in this garden bed that adds to the beauty of the garden naturally. Tutorial
12. DIY Raised Garden Bed With Drawers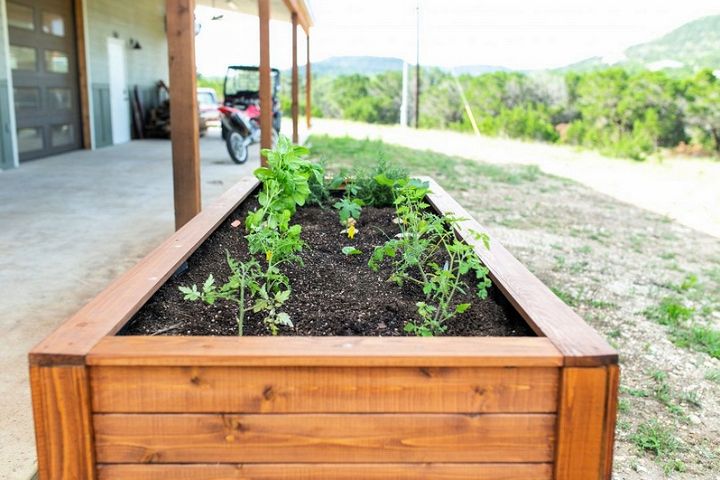 Instead of making a simple diy garden bed, try to make a garden bed with drawers. This project shows how you can save space if you have less. The garden box with drawers is a unique concept and can be a wonderful addition to your gardens. Make a list of the supplies that you might need for making this stunning garden and start your mission right away. Tutorial
13. How To Build Easy And Inexpensive DIY Raised Garden Beds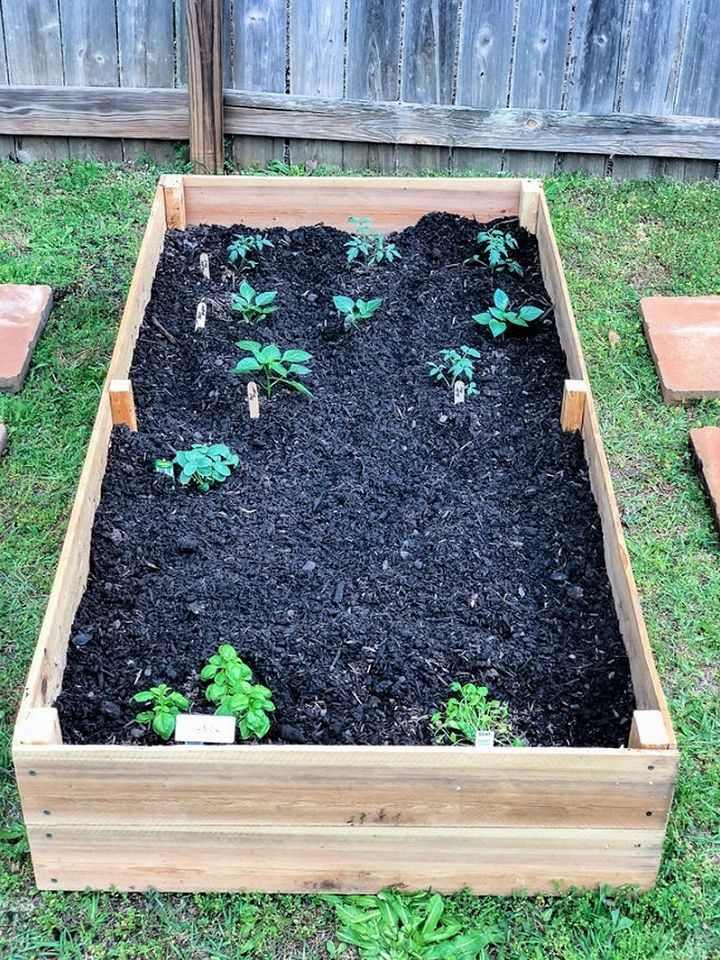 We often look for cheaper and easier ideas when it comes to doing any diy projects. This particular project here is not only affordable but very easy. If you follow the details accurately, you will be accurate with the results too. This garden bed is very easy to manage and maintain. Enjoy some home grown food with this amazing idea. Tutorial
14. Galvanized Steel Raised Beds Tutorial and Plans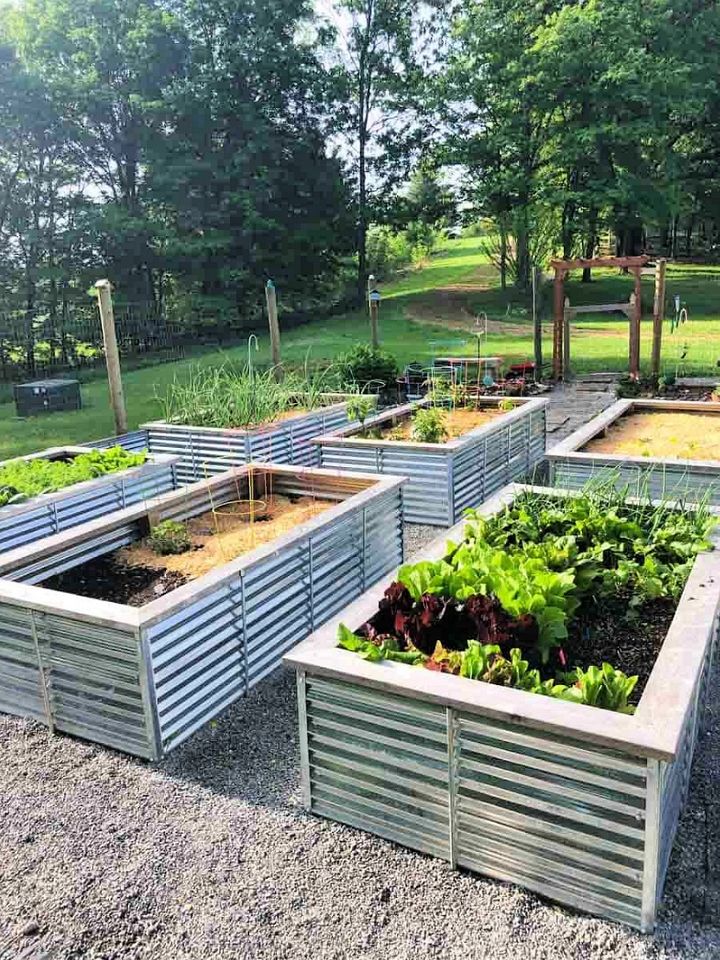 These diy garden beds here are highly protected from any external harm as the beds are made with galvanized steel coverings. You can make a lot of them if you have space like you can see here. You can grow different sorts of plants in all of the beds and create a beautiful garden consisting of many beds. Tutorial
15. Make It Pretty Outdoors – DIY Raised Garden Bed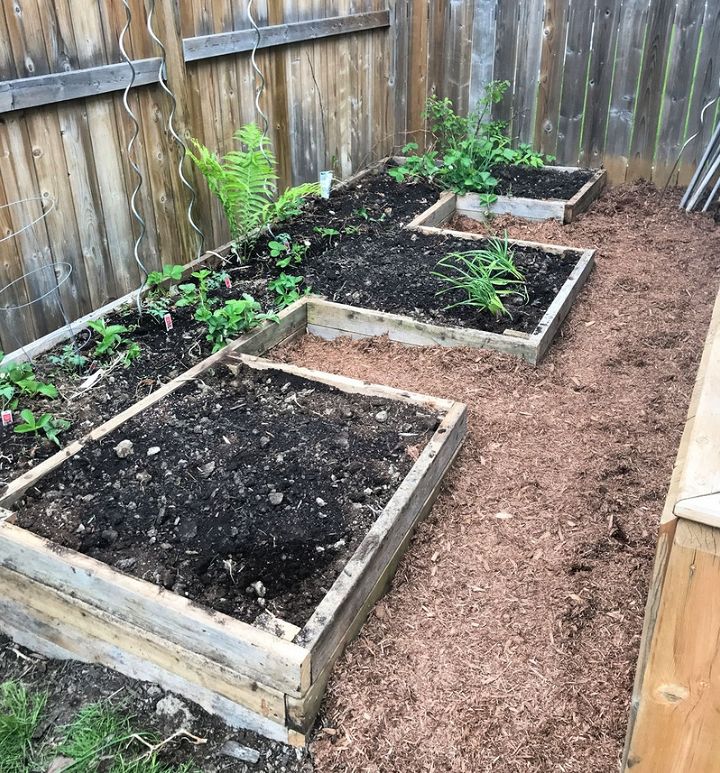 We often ignore the outdoor area. However we must make some efforts to beautify the outdoor space with different projects like garden beds. Here you will see some affordable, creative and quick ideas to build garden beds for the outdoor space. As we have a warm weather so we can work outside for this purpose easily. Tutorial
16. How To Build A Raised Garden Bed For Under $15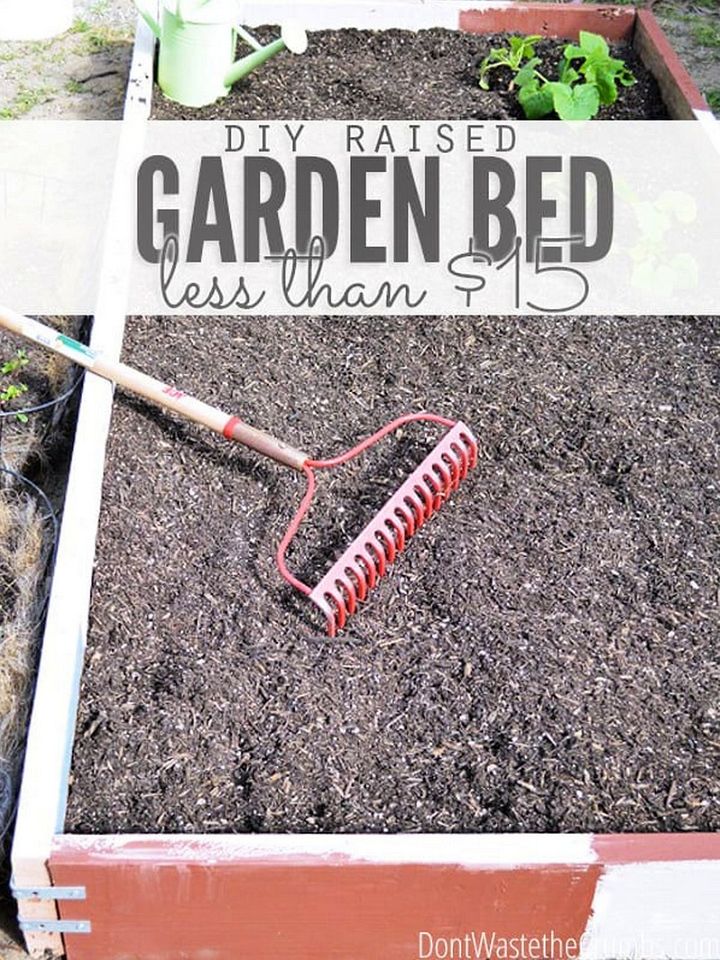 This project tells us in detail how we can make our raised gardens in the outdoor area. The tutorial start from scratch so that we can easily catch up with it and make it possible for our garden to like a little piece of heaven on earth. This particular garden bed here is made in under 15 $. Tutorial
17. DIY Garden Bed with Trellis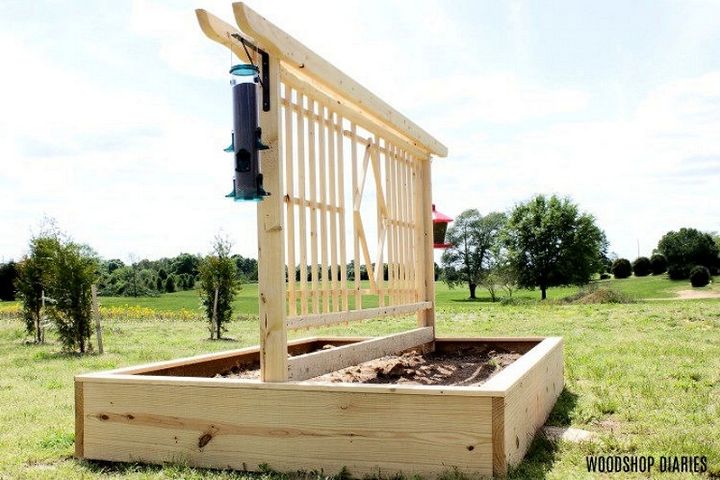 You can make garden beds with trellis as you can see one here. this project requires a lot of cutting and assembling. A video tutorial will guide you through the making process and hence getting some accurate results at the end. Once you are done building your garden you will be proud of yourself. Tutorial
18. DIY Building a Raised Bed with Decking Boards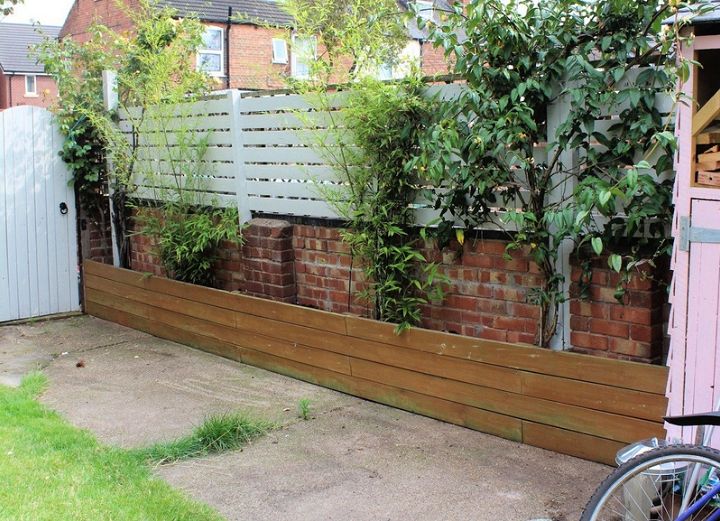 This project here tells us how we can build a garden bed with decking boards easily and very conveniently. All the supplies and materials are listed in the project so that you can easily follow and copy the exact same procedures accordingly. If you follow the process with full conviction, determination and dedication you will get some amazing and surprising results Tutorial
19. How to Construct In-Ground and Raised Garden Beds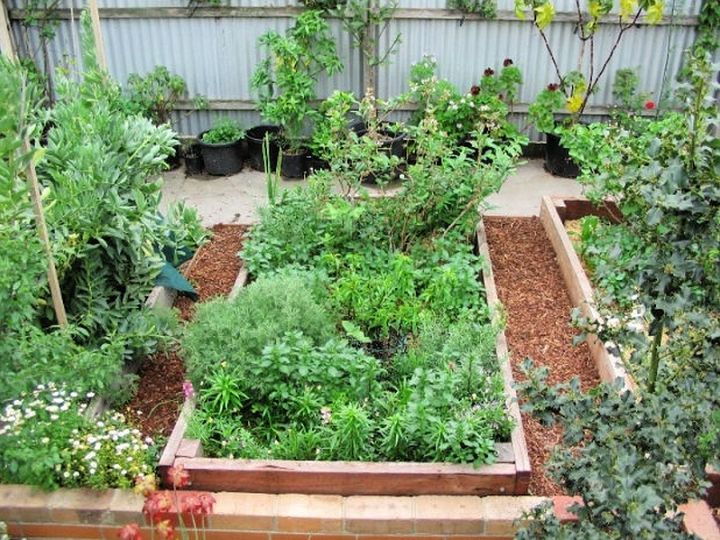 This procedure here will guide you to the making of in ground and raised gardens. Get your supplies ready and make your dream come true by growing some vegetables and fruits at your own garden. This is what we call bringing happiness to your home by some amazing ideas and projects. Tutorial
20. Easy DIY Cold Frame Garden Beds With Shou Sugi Ban Finish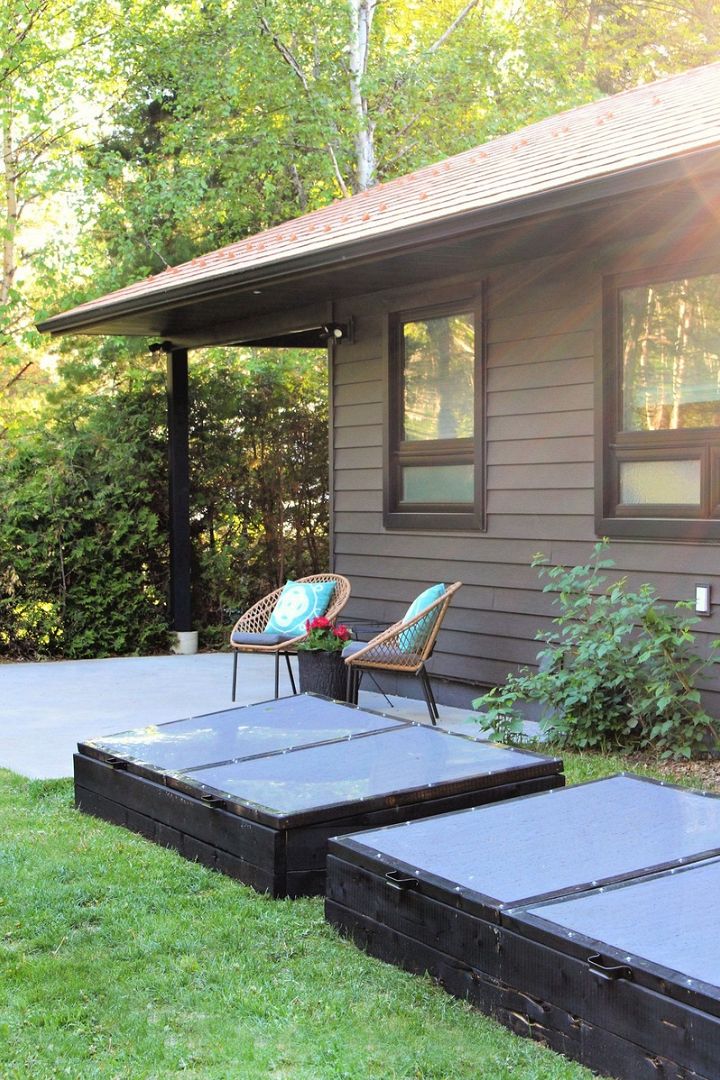 Have a look at this beautiful garden bed frame idea here with the help of which you will be able to decorate your own garden. These are some cold garden bed frames with a very nice finish and polish. The beds are protected from any harmful effects such as animals , weeds and everything else with the of these doors and lockers. Tutorial
21. DIY Skinny Deck Gardening Beds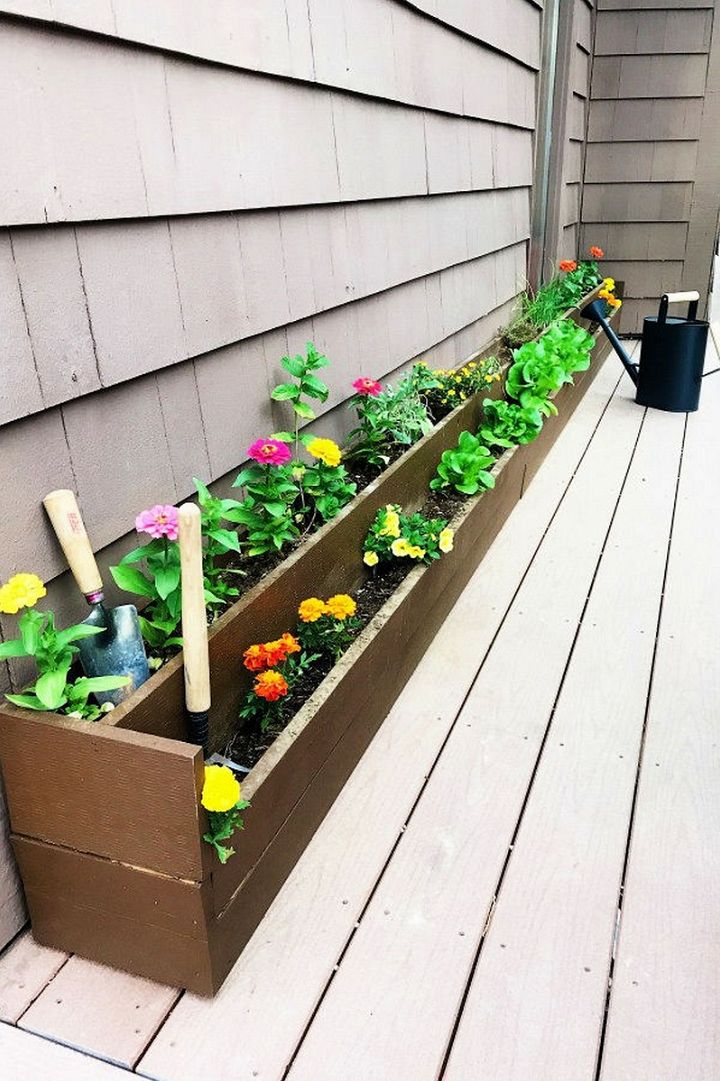 Some people love skinny decks as their garden beds and this project is definitely for them. You must build these skinny deck garden beds for the outdoor space of your house. Grow some colorful, and beautiful flowers in these garden beds. Besides this you can also grow fresh lettuce in these beds. Tutorial
22. Cedar Raised Garden Beds Made From Fence Pickets – Single Width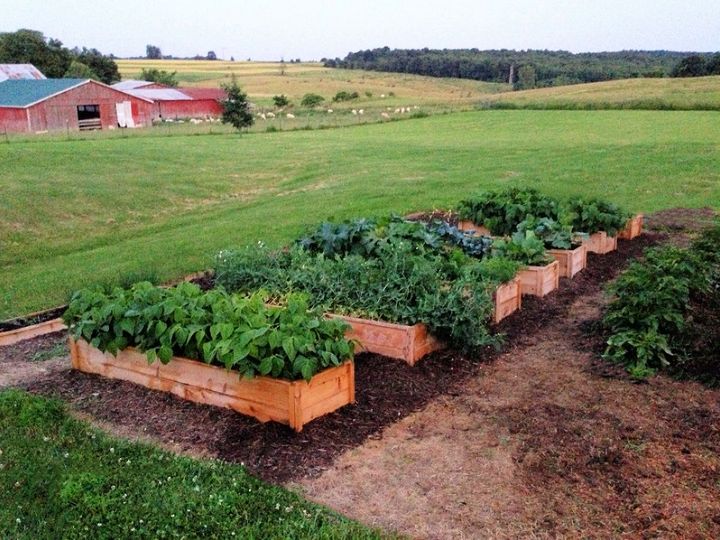 Cedar has proved to be a best wood type for many diy projects. This garden bed here is made cedar and see the beauty, finish, look and its simplicity. Make multiple number of cedar garden beds and you will end up being proud of yourself. Make a little effort and try to be compassionate towards your garden in order to bring some beauty to the house and also to have fresh grown vegetables on your dinner table. Tutorial
23. Garden Beds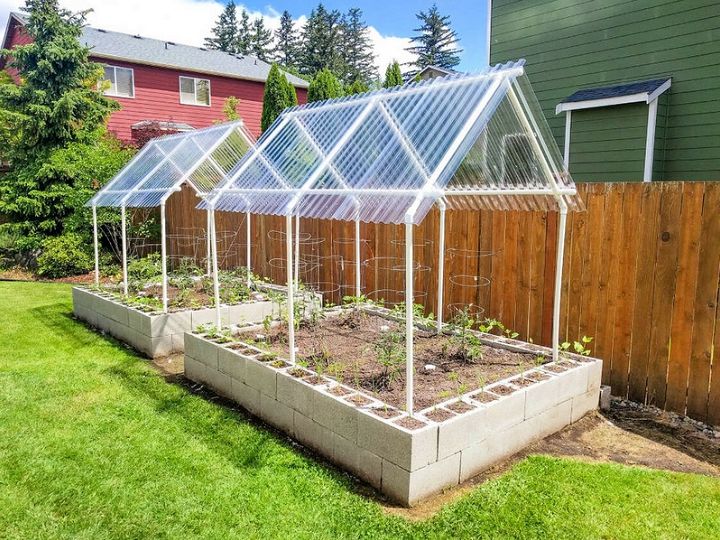 These garden beds are made with enough protection shields and cover so that they can be protected from animals and other harmful effects. Besides a protective frame and doors, some wires are also placed inside for it to be safe and secured. Get your supplies ready for making this amazing garden bed with the help of tutorial here. Tutorial
24. How To Make A Wattle Raised Garden Bed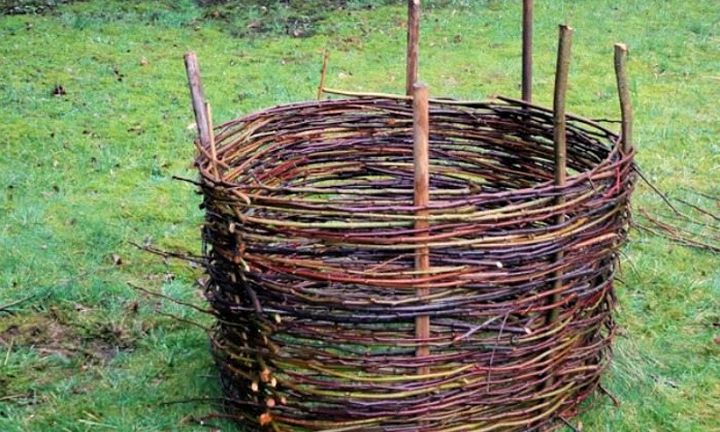 Have you ever though to making a wattle raised garden bed? If not then please do give it a shot. This is an adorable small piece of beauty that you can also make for your garden in order to save the plant inside and protect it from external harmful effects. Tutorial
25. Building A Raised Bed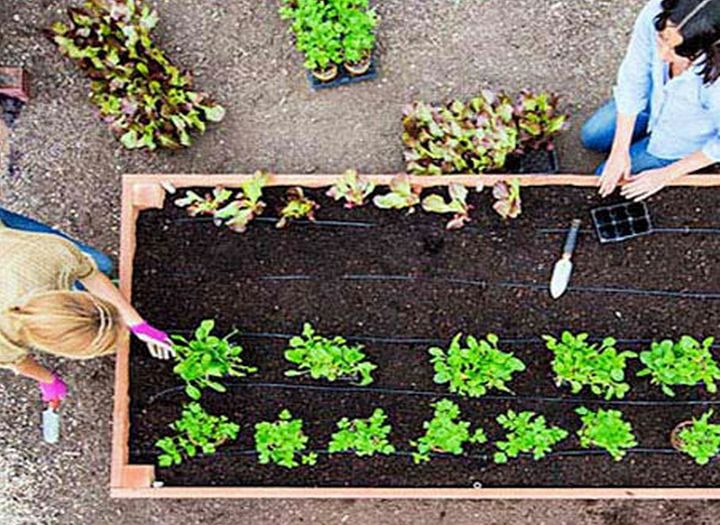 Building a raised bed can be very easy and affordable. if you are also working towards growing home grown vegetables, try this project and you will end up being super proud of yourself. Try to be a little compassionate towards your garden and follow this project Tutorial
Conclusion:
All the projects here are masterpieces but you can select the one that suits you the best. Some highly affordable projects are also presented here for those who are on a budget. Likewise some a little bit of fancy garden beds that are little bit costly are also given here. Follow the detailing of the projects here and you will get the same results.