Maintaining a beautiful and healthy lawn requires proper attention, from watering to mowing. Finding the right mower for your property can be tricky, however. Many have sacrificed lush green grass and flowers for an unevenly cut, patchy lawn that was simply abused by the wrong equipment.
Choosing a zero-turn mower should not be intimidating; with the right information, ensure your lawn always looks great! In this article we will discuss essential information to consider when selecting a zero-turn lawn mower so that you can choose what's best for your needs — giving you peace of mind knowing you are getting exactly what is necessary to maintain gorgeous landscaping!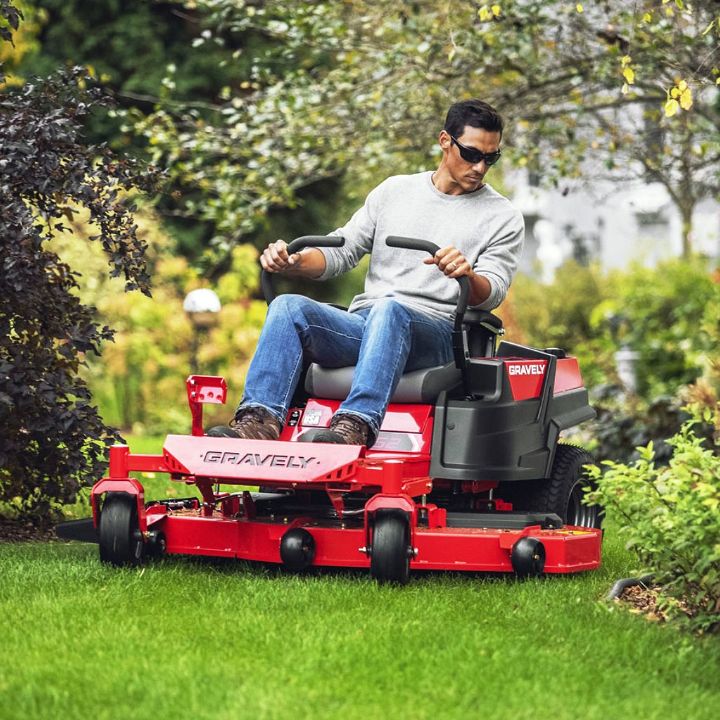 What to look for when choosing a zero-turn mower?
When choosing between zero-turn mowers, you'll want to consider the size of your yard, the type of terrain, and your budget. You'll also want to make sure that the mower can handle the type of grass in your yard.
Some factors you may want to consider:
Whether the mower has a fabricated or stamped deck. A fabricated deck is generally more durable than a stamped deck.
The turning radius. The smaller the turning radius, the easier it will be to maneuver around obstacles in your yard.
The horsepower. The higher the horsepower, the more powerful the mower will be.
The fuel capacity. If you have a large yard, you'll want a mower with a large fuel capacity so you don't have to stop to refuel frequently.
The seat and operator comfort features. You'll want a zero-turn mower that is comfortable for you to operate, with an adjustable seat, armrests, and back support if necessary.
Consider the size of your lawn when choosing a zero-turn mower – how much horsepower do you need?
The size of your lawn is an important consideration when choosing a zero-turn mower. A smaller lawn can be adequately serviced by a smaller zero-turn mower, while a larger lawn may require a larger mower.
When deciding on the size of the mower, it's important to consider the width and length of the cutting deck. The cutting deck is the part of the mower that actually cuts the grass. The wider the deck, the more ground it can cover with each pass. The longer the deck, the less passes you'll have to make to cut your entire lawn.
Features to consider when buying a zero-turn mower – what is important to you in a mower?
There are a few things to consider when purchasing a zero-turn mower: mulching, bagging, and discharge. Some models offer all three features, while others only offer two.
Mulching is great for cutting the grass into small pieces and returning the nutrients back to the soil. Bagging is good for collecting clippings in one spot so you can dispose of them later. Discharge sends clippings out the back of the mower, which is good for areas where you don't want mulch or composted clippings left behind.
Brands to consider – who makes the best zero-turn mowers on the market today?
There are a lot of great brands that make zero-turn mowers, but some of the best ones on the market today include Hustler, Toro, and Cub Cadet. Each brand has their own unique features that make them stand out from the rest, so it really depends on what you're looking for in a zero-turn mower to decide which one is best for you.
Hustler is known for their durable construction and high-quality performance, Toro is known for their innovative technology and Cub Cadet is known for their affordability and wide range of models. So whichever brand you choose, you can be sure that you're getting a top-of-the-line machine that will deliver years of faithful service.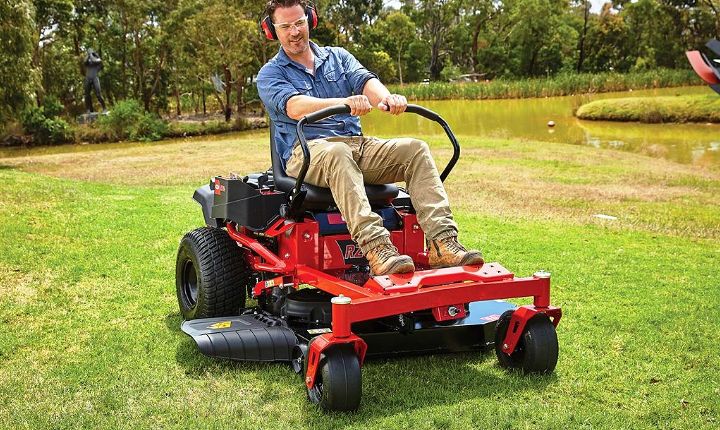 How much should you expect to pay for a good quality zero-turn mower?
Prices for zero-turn mowers vary significantly depending on the size of the mower, the brand, and the features. Generally, you can expect to pay anywhere from $1,000 to $5,000 for a high-quality zero-turn mower.
It's important to remember that you get what you pay for when it comes to purchasing a zero-turn mower. A more expensive model will likely be easier to operate and require less maintenance over time. If you're not sure which model is right for you, it's best to consult with a professional before making your purchase.
Extra tip: How to properly operate and care for your new zero-turn mower so that it lasts longer!
Here are some tips to help you get the most out of your machine and keep it running like new.
Be sure to read the manufacturer's instructions carefully before operation. Each machine is slightly different, so make sure you know how to use yours properly and safely.
Always use clean, fresh gasoline in your mower – never mix different types or brands of fuel.
Make sure the blade is sharp – a dull blade can cause excessive wear and tear on the engine and shorten its lifespan.
Keep the blades and other moving parts well lubricated with oil, following the manufacturer's recommendations for type and frequency.
Check the air filter and replace if necessary – a clogged or dirty filter can reduce engine power and lead to overheating.