RNAs humans our brains are made in such a way that it gets tired of seeing, eating, watching, and wearing the same things every time. The same is the case with our phones. Not everyone can afford to buy new phones every now and then but changing how it looks can be budget-friendly and possible. Have a look at these 17 DIY Painted Phone Case For Your Mobile and you will also feel like changing the appearance of your phone.
There are hundreds of ways in which your phone cases can be decorated and transformed. In these Projects Painting, the phone case is discussed and tutorials are also there to guide you through complete details step by step. You can choose the painting ideas of your choice keeping in mind your favorite color, cartoon character, theme, design, style, personality, and much more. You can find some amazing supplies and tools from any DIY store to paint and decorate your phone cases.
1. Puffy Paint DIY Phone Cases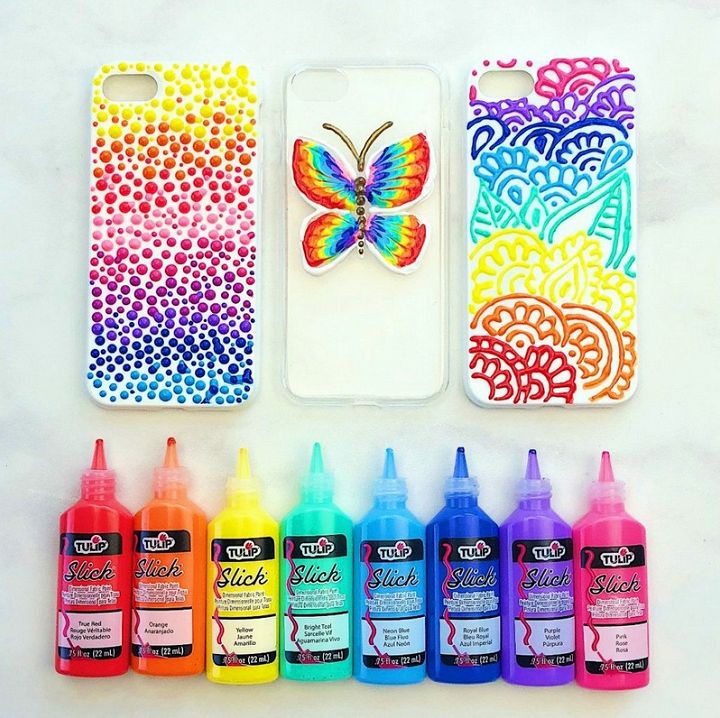 There are lots of crazy and fun things that you can easily try with your phones. If you want to change the outlook of your phone, try this DIY Painted Phone Case idea that involves puffy paint for your back covers. Look into the details of the supplies and tools needed so that you can be accurate. here!
2. Abstract Gradient Painted Cell Phone Case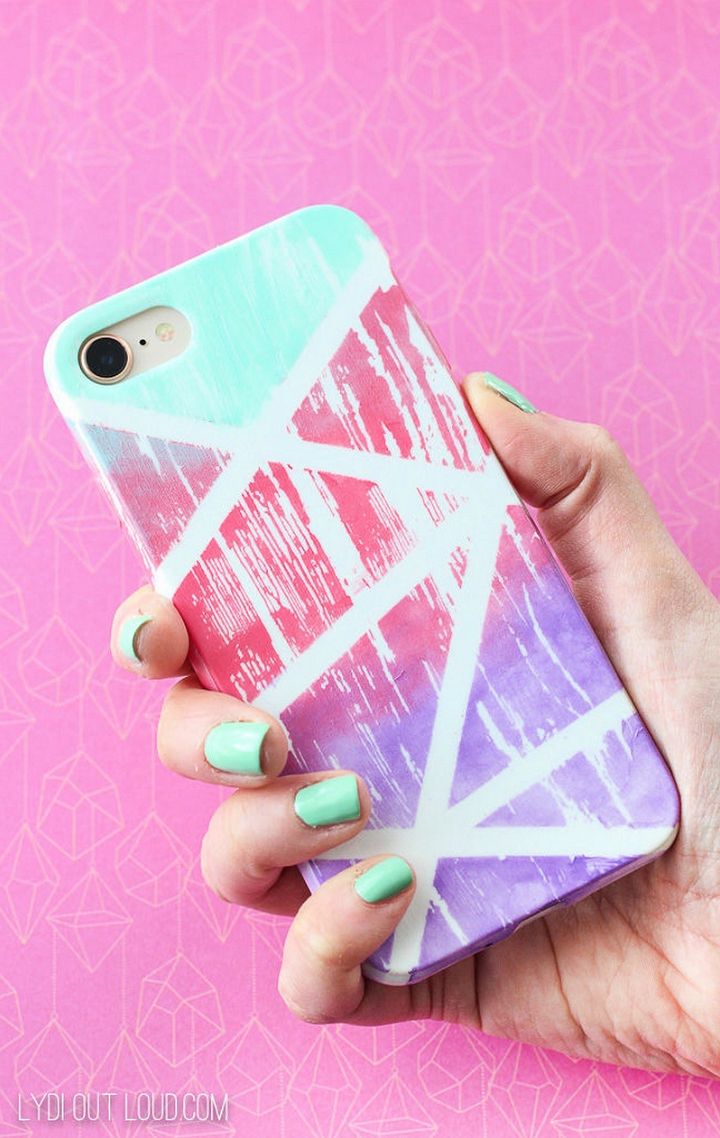 Here we can see some abstract paintings done on phone cases. This abstract art looks absolutely phenomenal and eye-catching. You do not have to buy expensive phone cases now as you can now make your own DIY-painted phone case in just a few minutes only. here!
3. Nail Polish Painted Cell Phone Case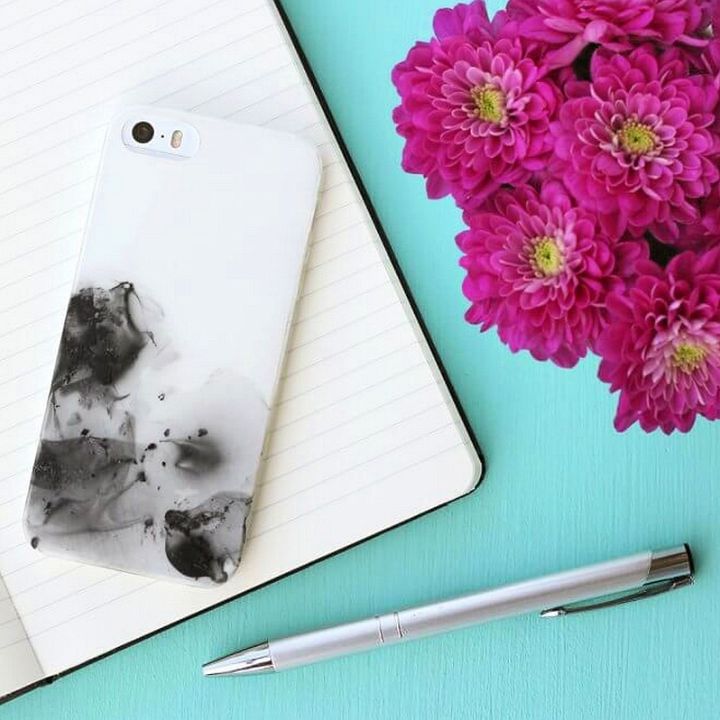 There is no need for paint to change the look of your phone. Try transforming your phone cases with nail paints. This is a unique yet intelligent idea to try. Bring some of your nail colors into consideration and try this amazing hack. Once you're done painting your phone case, be ready to see some drastic changes. here!
4. Artisan Paperie Hand-Painted iPhone Case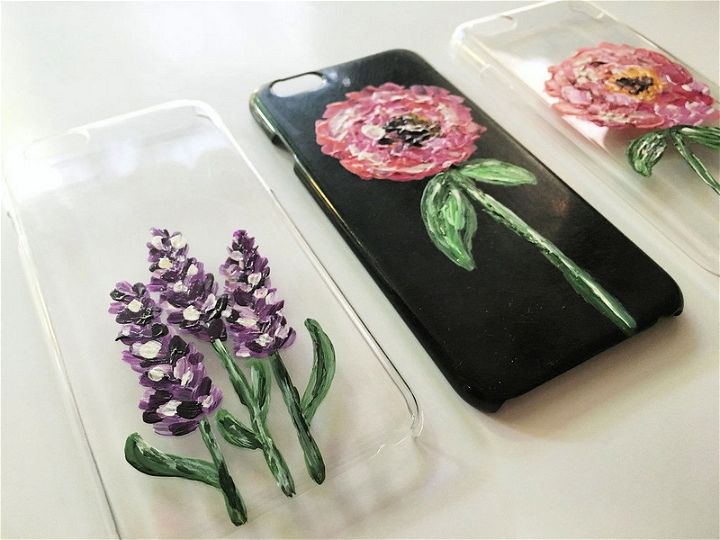 You really don't need to be an artist to bring paint these beautiful flowers on the back case of your phones. Learn the technique here and bring some artistic touches to your phones. This technique will definitely blow your mind as it is eye catching and mesmerizing. here!
5. DIY Hello Kitty Phone Case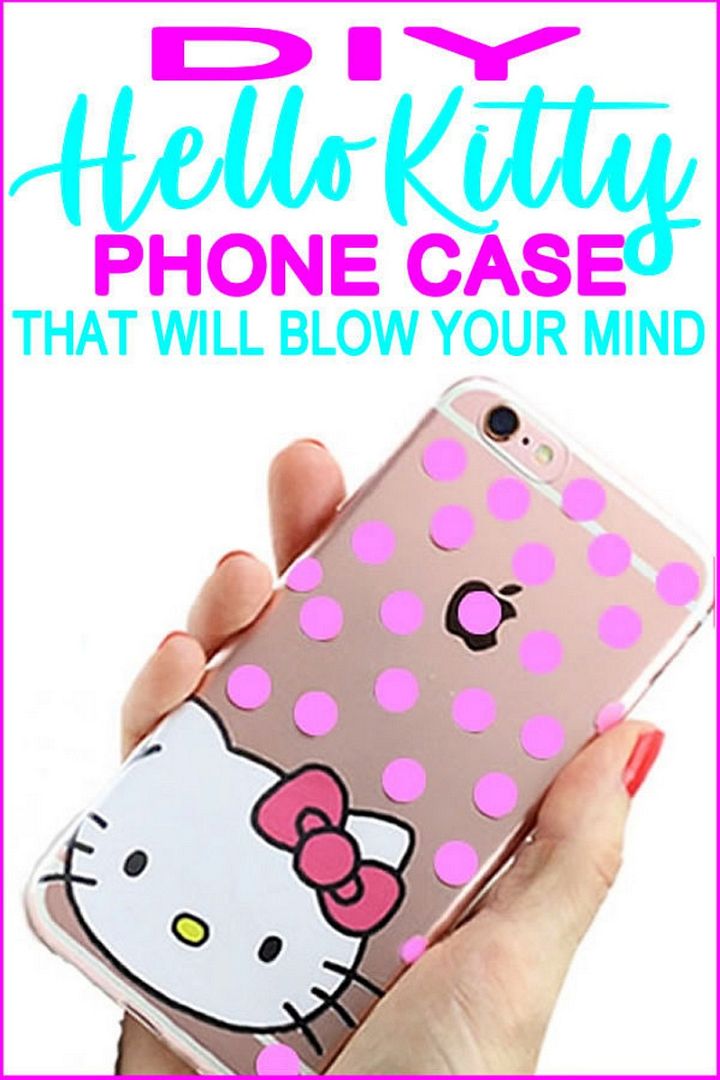 Hello, kitty is a favorite all-time theme for many people. This is a perfect idea for such people. Make this hello kitty phone case to make your phone look cute and adorable. If you are a girl and thinking of making some major changes to your phone, this hello kitty idea of both feminine and attractive. here!
6. Gold Leaf iPhone Cases DIY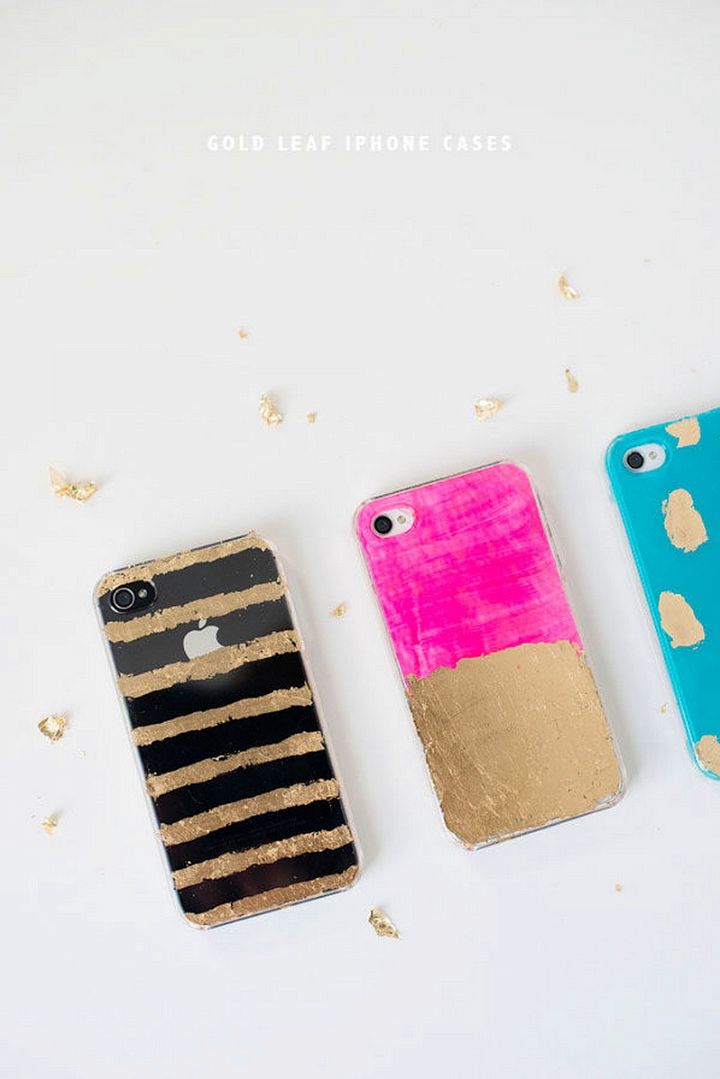 Have you ever thought of doing a transformation hack to your phone with gold leaf? If the answer is no then you must give this a try. This project will give you every necessary detail about how you can change the look of your phone with an easy process involving paint and gold leaf. here!
7. Tissue Paper Gold Leaf Phone Case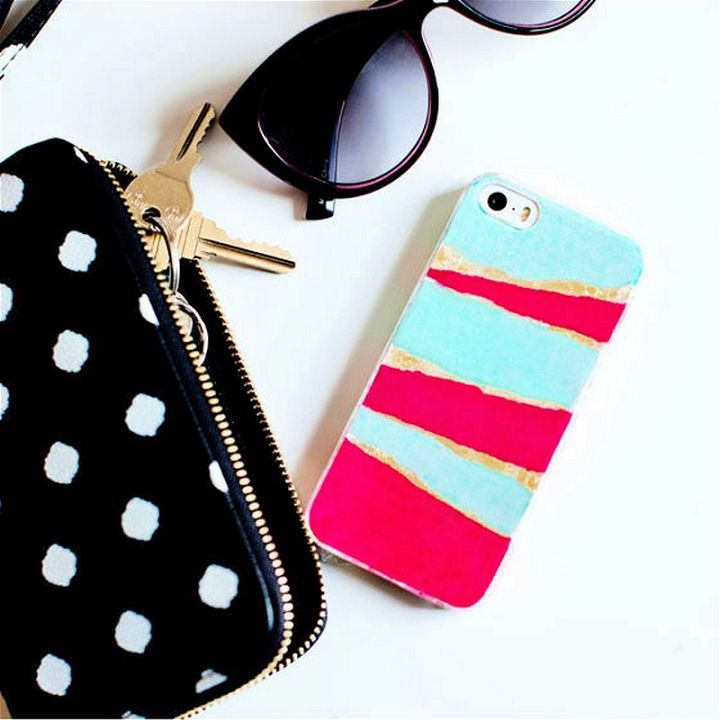 This phone case transformation project involves tissue paper, gold leaf, and lots of love for creativity. Play around with different colors while doing this project so that your phone can be more attractive than ever before. Gather the supplies that you need for this. here!
DIY Clay Pot Crafts – DIY Clay Pot Crafts are an ordinary material, however, their artistic potential is greater than just a basic plant-holding pot.
8. DIY Monogrammed Phone Case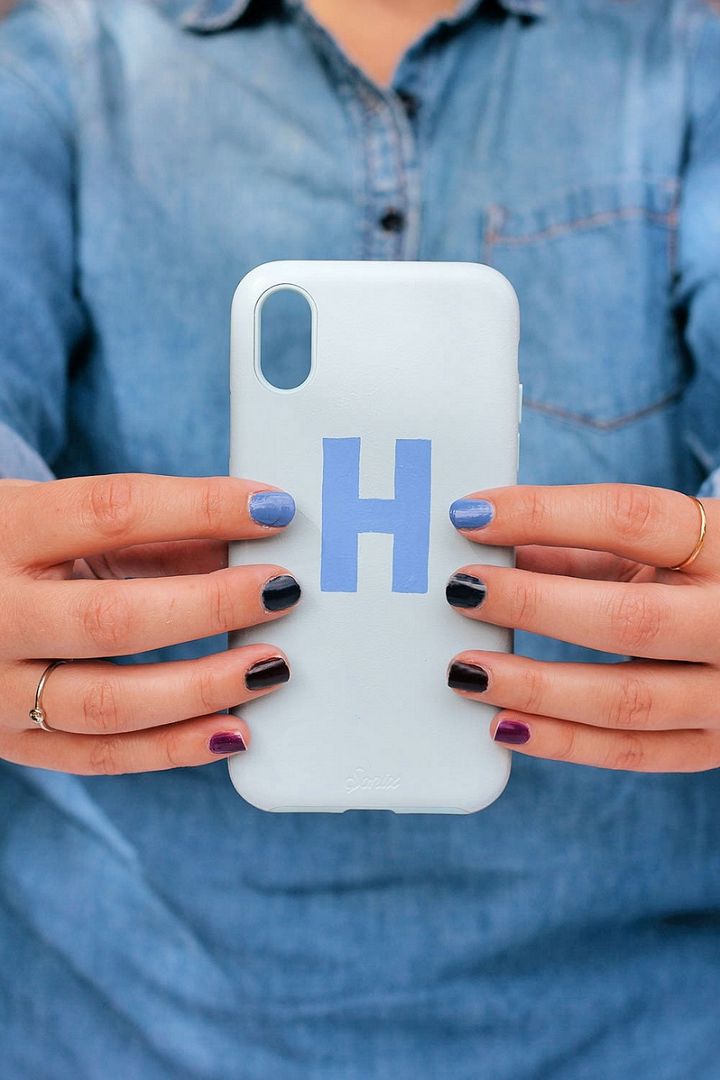 This DIY painted phone case idea is a little different and interesting as it involves printing a monogram over it. Try this out so that you can paint the initials of your phone to make it look customized and personalized. This is an easy hack that everyone can do easily. here!
9. Easy Way To Personalize Your iPhone Cover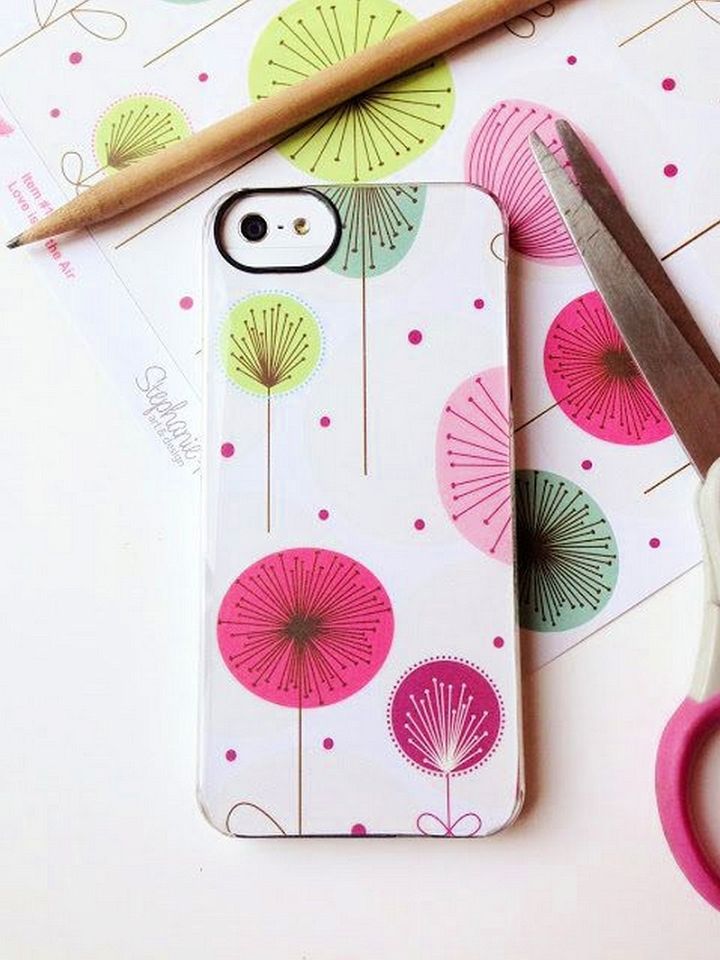 When you are thinking of doing a DIY project, always look for easier options and easily available tools and supplies. When you follow these rules, the DIY project will not seem to be a burden instead it will be celebrated and appreciated. Try this easy and quick personalization of iPhone covers. here!
10. DIY Hand-Painted iPhone Cases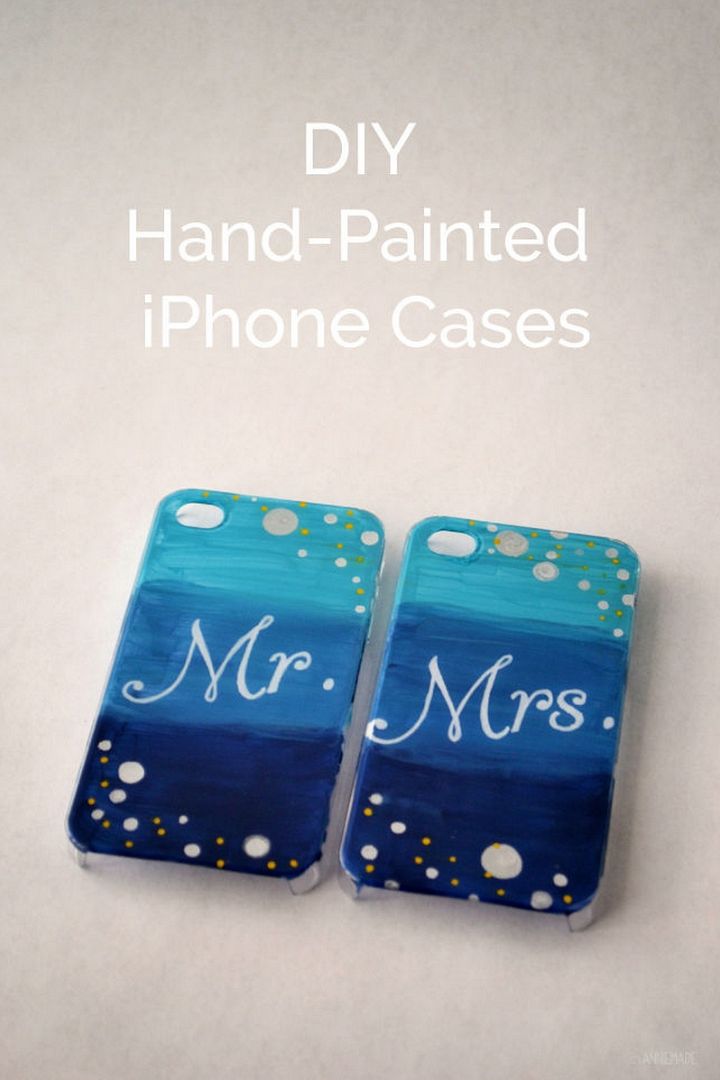 Have a look at these hand-painted iPhone cases. You can also very easily and conveniently try this hand painting on your phone cases. Select the colors of your choice and start this project right away. This transformation and paint will immediately bring a whole new look to your phones. here!
11. DIY Watercolor Phone Case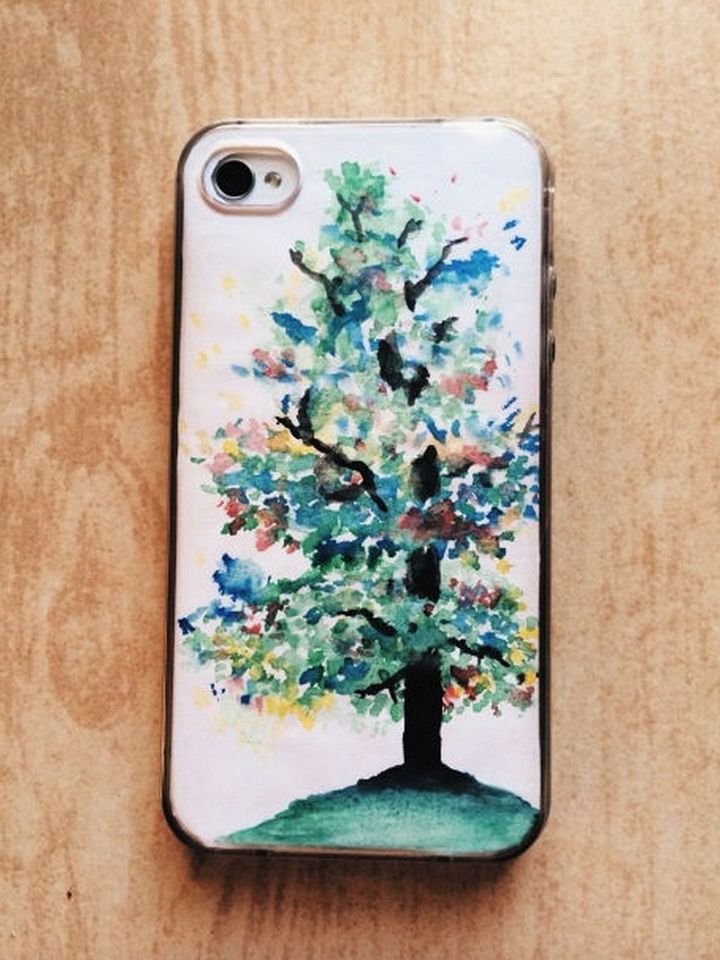 Watercolors have always been popular when it comes to making an art piece or doing any creative project. This DIY phone case painting involves watercolors. With a little bit of effort and love for creativity, you can change the entire look of your phone. This is an easy and budget-friendly project. here!
DIY T-Shirt Makeovers – Discover and save embroidery and knitting designs. basic and delicious recipes, as well as other intriguing ideas.
12. 5-Minute Watercolor Phone Case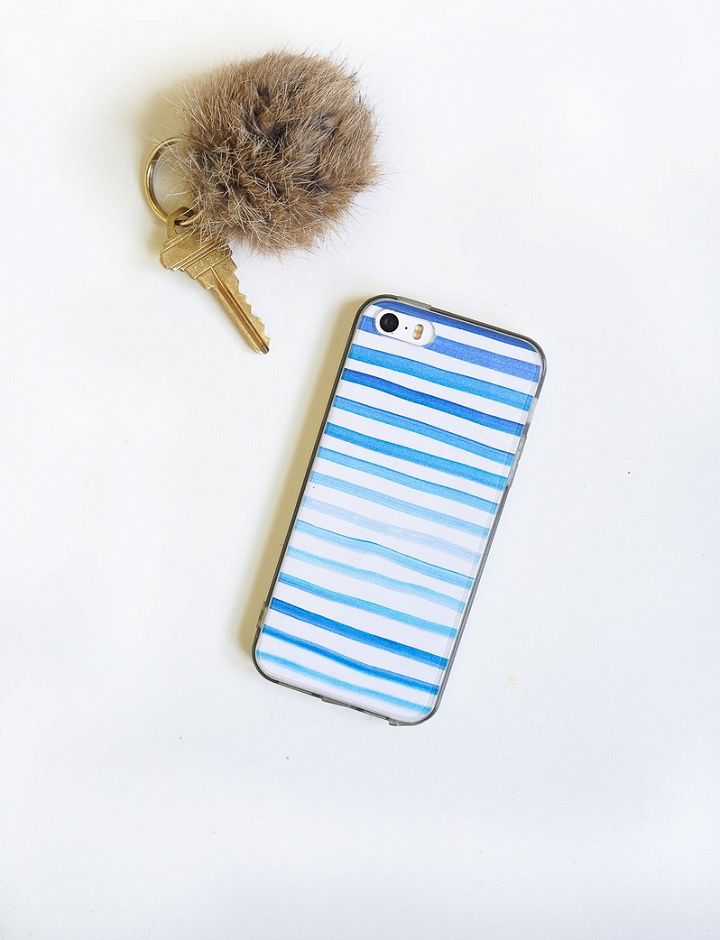 If you are thinking of transforming the look of your phone, this project is perfect. We all know that time is money. Therefore this project will not take much of your time and investment of any sort. Look into the details of the project and give your phone a whole new attitude. here!
13. DIY Watercolored Phone Case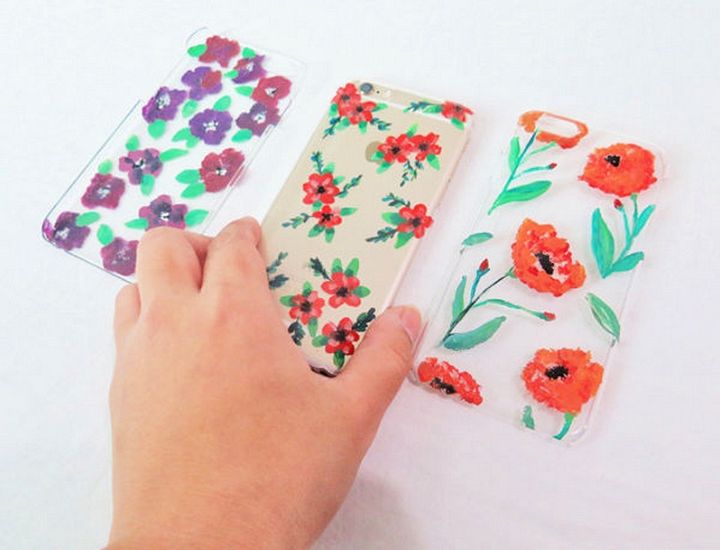 Watercolors are always easy to handle as compared to other colors. Use watercolors to create something beautiful on your phone covers. If you are one of those who get tired of the look of their phones every now and then, watercolors can be best in helping you out in such situations. here!
14. Add a Splash of Colour to Your Phone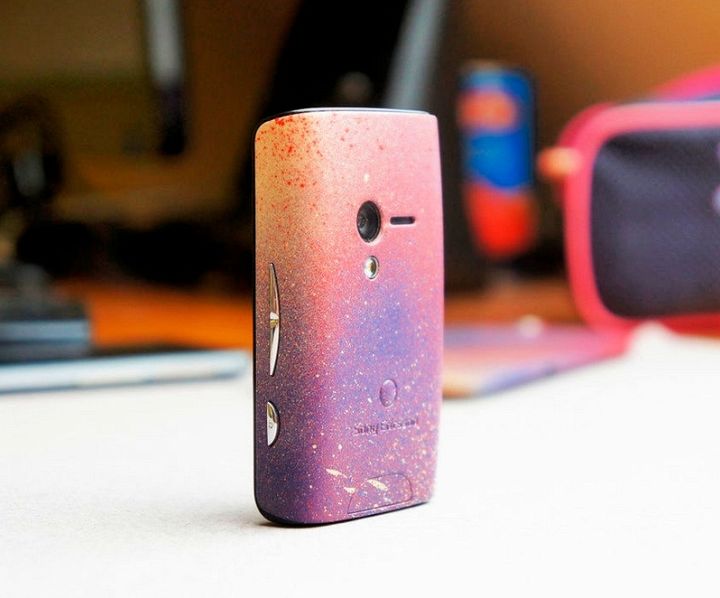 If you want to give your phone a classy look after transformation, try this idea. This project will guide you on how you can splash colors on the back cover and make it look more attractive than ever before. Select the color of your choice and make your phone look completely customized. here!
15. DIY Brushstroke Phone Case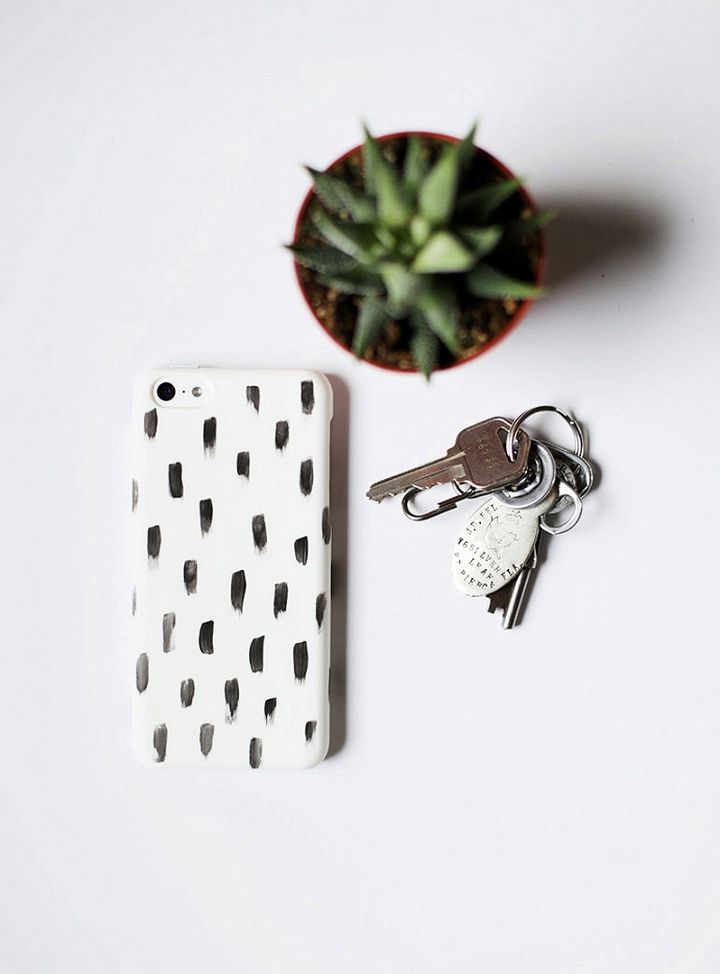 It's not necessary that you do something huge to change the look of your phone. Some very simple and basic ideas can bring some dramatic changes sometimes. This project is all about simple brush strokes on your back covers. You can see some amazing results coming up at the end if you follow the project closely. here!
16. DIY iPhone Cases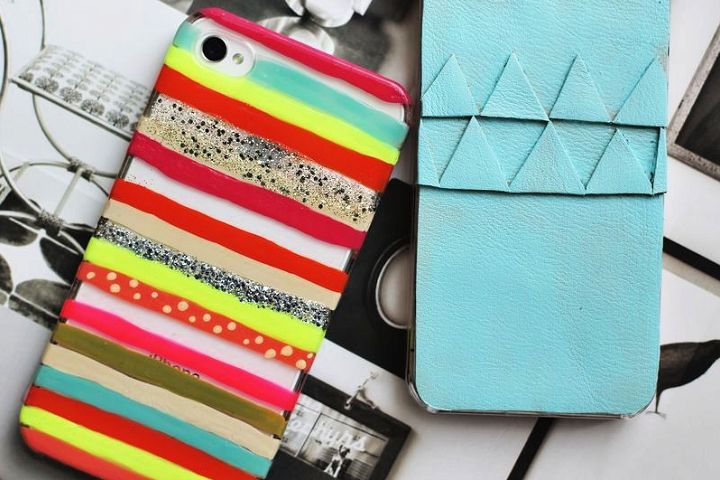 Instead of buying typical and boing phone cases from the market, make your own with your own creativity. Us your artistic skills to make a DIY painted phone case that will bring absolute changes to the look of your phone. Gather the supplies that you need and try this out here!
17. DIY Galaxy Unicorn Phone Case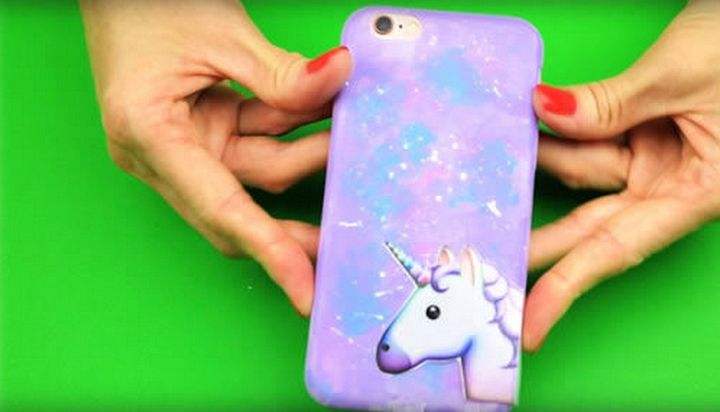 Have a look at this beautiful and attractive unicorn phone case. This phone case is first painted and then a unicorn is also painted on top of it. Whenever you get tired of your phone and its look, try this idea and see some changes to your mood too. here!
Conclusion:
Designing or painting your own phone case means customizing the look of your phone according to your own choice and personal style. Instead of buying regular phone cases from the market, show your style statement through your own creativity and skills. Make your phone look like never before through these coolest ideas.