Purses and bags are not only the need of women but their utmost desirable accessories too. So, making a purse would be a much more happy thing than buying one from an expensive store or brand. If you are thinking that the purses or the bags could only be made with the sewing machine then we are here to prove you wrong. Here are these DIY No Sew Purse Ideas Easy To Make so that even the no sewing persons can enjoy making their own pouches and bags.
A bag for each of your dresses or attire could be no more but a splurge, so learning to make a new purse would be a really budget-friendly skill. Whether you need a new Tote Bag for your supermarket rounds, or a funky clutch to carry with your jeans, these no-sew purse ideas have a project for each. Another fun and the easy thing about these no-sew purse ideas is that you can make them with cheap and easy supplies lying around like a scrap of fabric, leather, bras, socks, felt, and old t-shirts too. From giant tote bags to cute clutches and tiny coin purses there is a no-sew project for every type of bag you need.
So, buck up your crafty seat belt and come along the round-up of these amazing no-sew and easy DIY purse ideas to make the prettiest hold one for your hands and shoulders. Also, these no-sew purse ideas are great to hop on when you are in need of fancy and fun gifts but your budget is a bit tight.
1. DIY No-Sew Tote Bag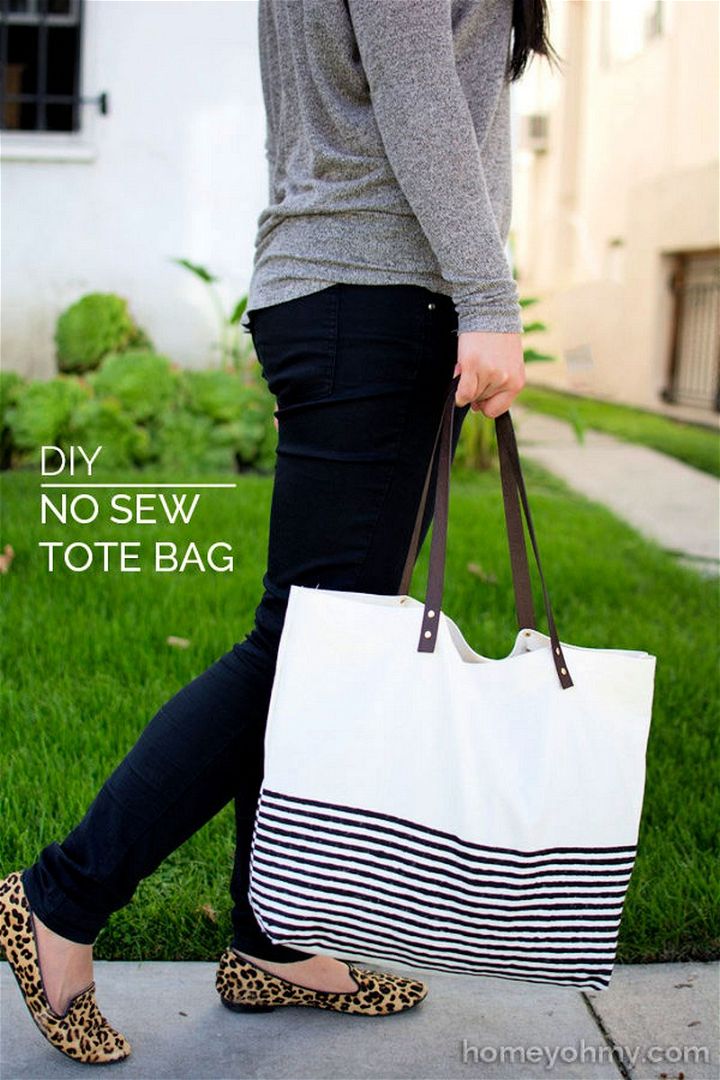 Do you love bags then here is the idea of this DIY no-sew tote bag to enjoy some handmade bag fun? With easy things on hand, you can easily shape up this DIY no-sew tote bag on your own. The things needed for the project are the canvas, iron, ruler, unique stitch adhesive, and leather cords. Check out the details here!
2. Felt Craft Patterns For an Adorable No-Sew Purse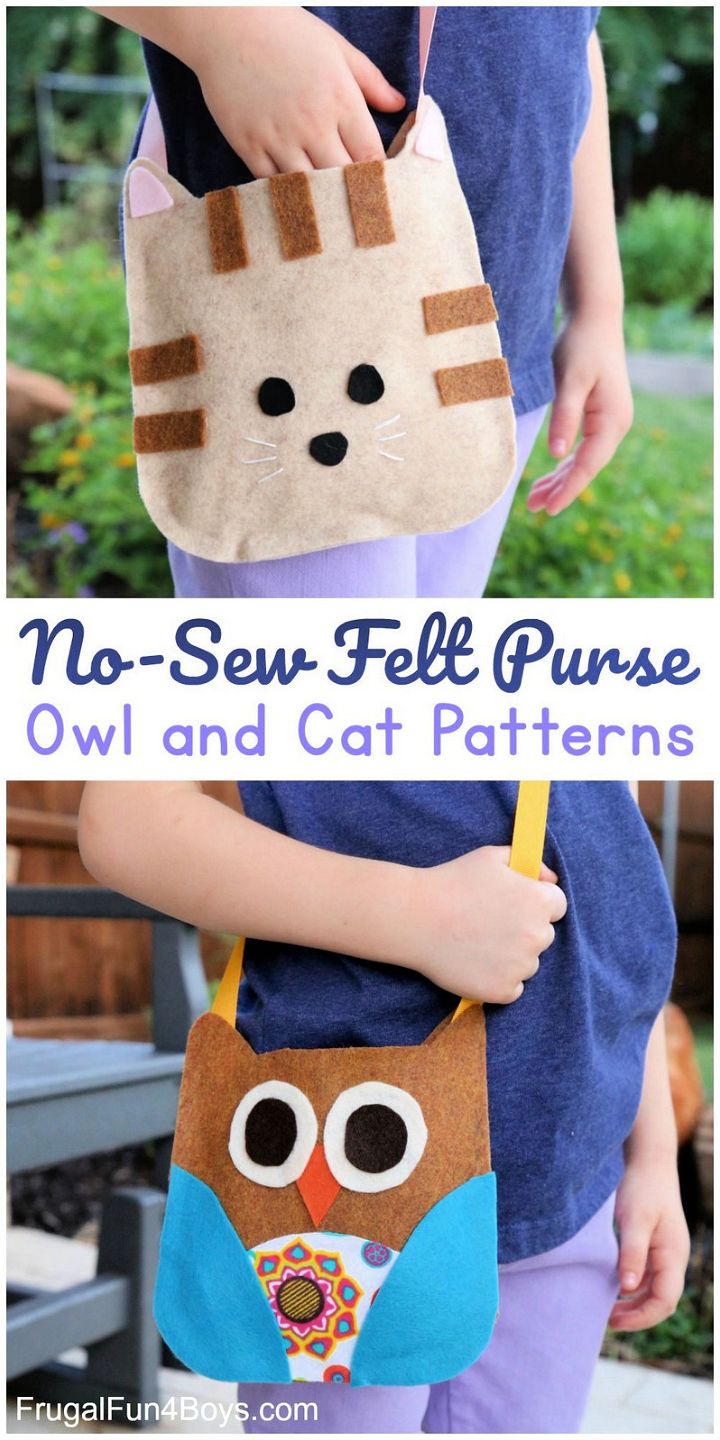 Let your girls feel cutest with these adorable felt adorable now sew purse possessions. These adorable bags are not sewn and thus bring so much fun while making them too. The no-sew purse has cute kitty and owl patterns made out of the colorful felt, fabric patches, glue, and ribbons. Check out the details here!
3. Make these DIY (no-sew) Leather Pouches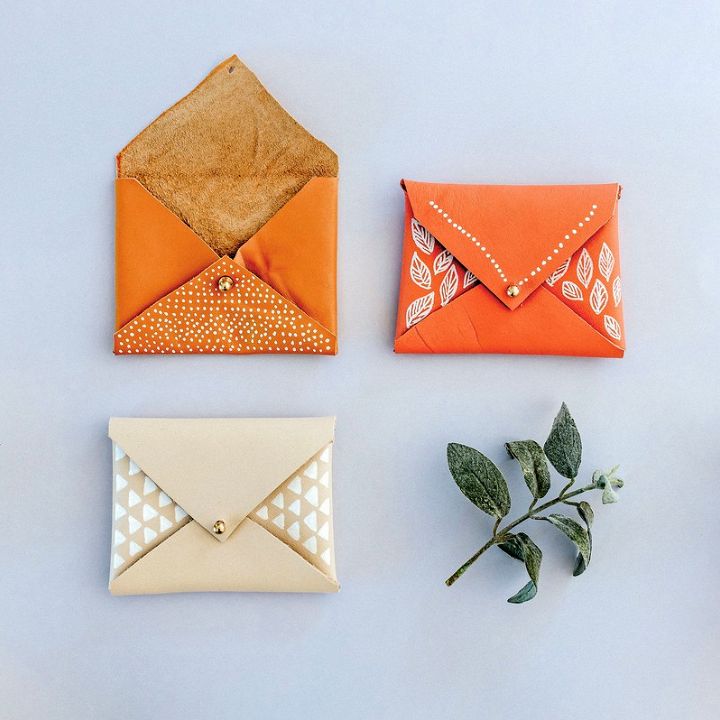 Need some cute gift ideas for the little girls around you? If yes then here is the idea of creating these lovely DIY no-sew leather pouches in different colors and give out as the prettiest gifts to the girls. The things needed for the leather pouches are the leather, screws, fabric punch, pouch template, and the rest of the details are here!
4. DIY No Sew Clutch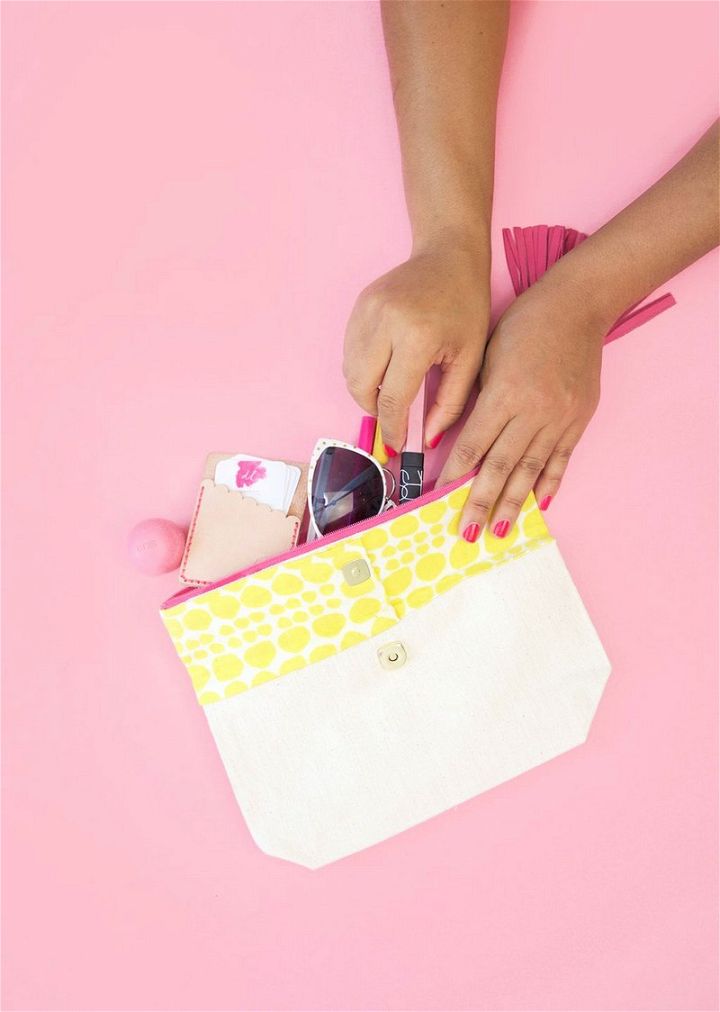 Here is this DIY no new clutch idea to instantly hold all your makeup and day-to-day utilities like keys, sunglasses, coins, and so on. You need a few things on hand to make this super fun and now sew a DIY clutch. So grab a cute small white tote bag, a zipper, a hot glue gun, some felt, and the magnetic snaps. Check out the details of the idea right here!
5. DIY No Sew Pouch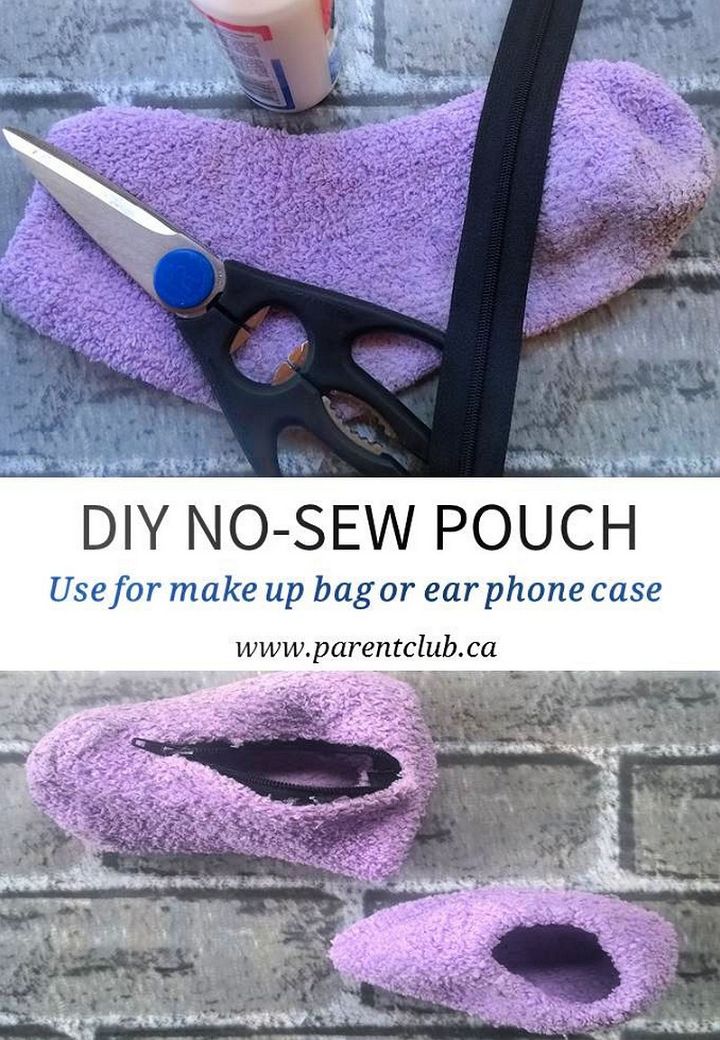 It's time to get crafty with your socks by making this super cute and fun DIY no-sew pouch. Just get a sock in your favorite color along with a zipper, a pair of scissors, and some glue. Use this pouch to hold your coins, makeup, and any other thing that you need to carry around. Follow the details with step-by-step instructions here!
6. DIY No Sew Bra Purse Tutorial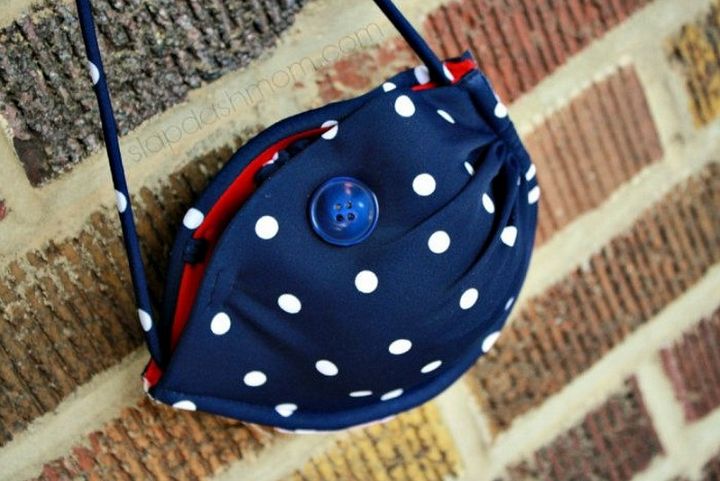 Do you have a bra that you no more use? If yes then here is the idea of creating this DIY no-sew bra purse tutorial to make the most out of it. So take the wire bra, hot glue gun, scissors, and some time out of your routine to work out this much fun project. Embellish it with buttons, laces, and anything that you have stored up in your drawers. Details of the idea here!
7. How to Make a Clutch Purse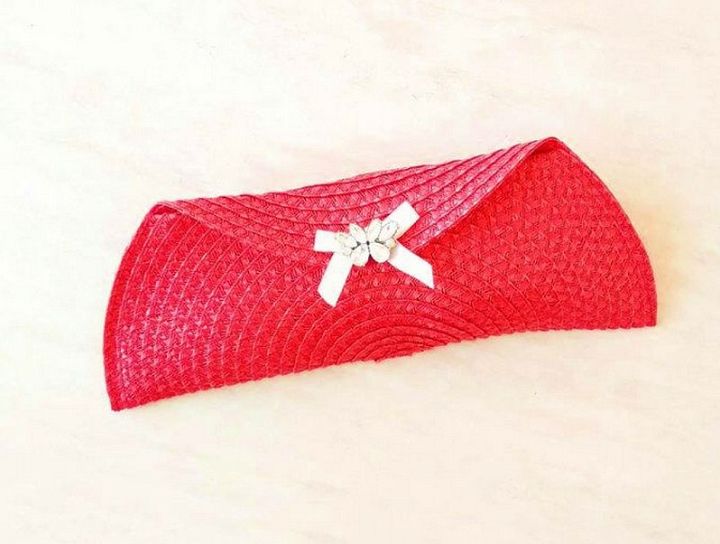 Learn to make this super cute and fancy-looking clutch purse with the placemat. Yes, the cute little clutch purse has come out so adorable with a placemat, magnetic button clasp, fabric glue, matching thread, and sewing clips. Check out the detailed plan here to get this super sassy and fun clutch purse in just minutes. hellosewing
8. Easy No Sew DIY Clutch Purse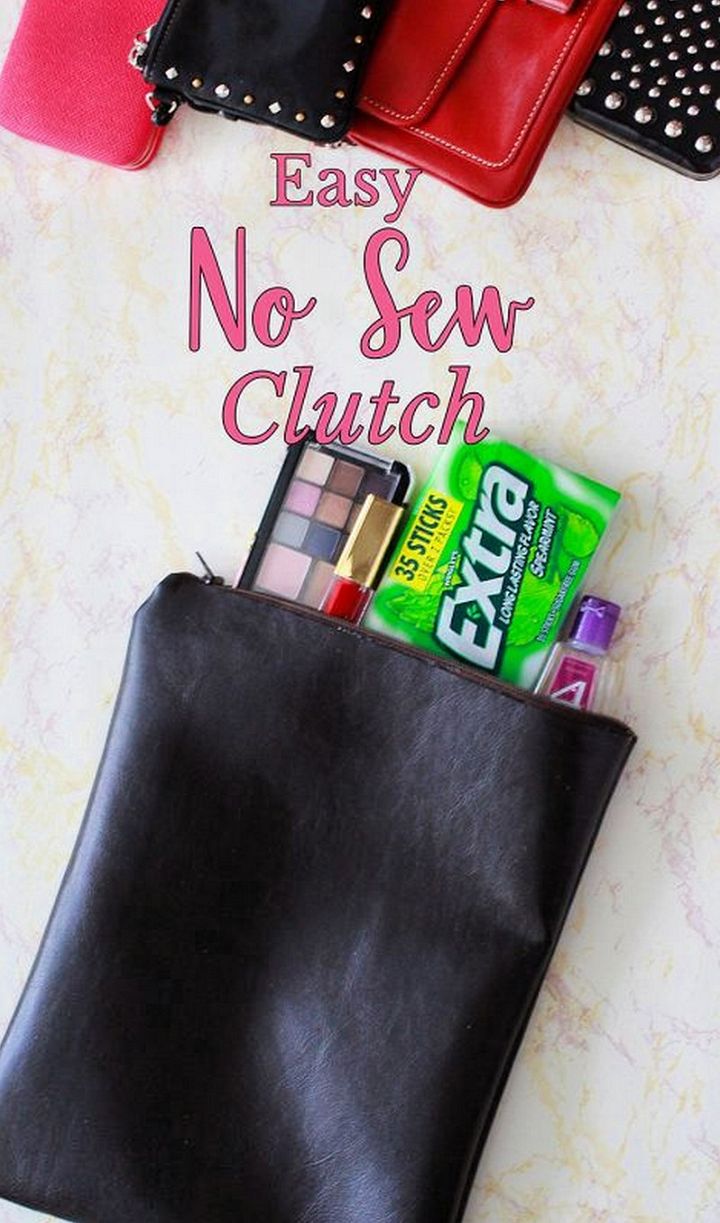 Travelling often means you need a functional DIY clutch purse to carry your utilities with you. Here is this no-sew DIY clutch purse made out of leather to hold your ids, makeup and other must-haves for travel. So get your hands on a black leather sheet, zipper, hot glue gun, and zipper, and come along the video tutorial here to work it up. justtiki
9. DIY Leather Purse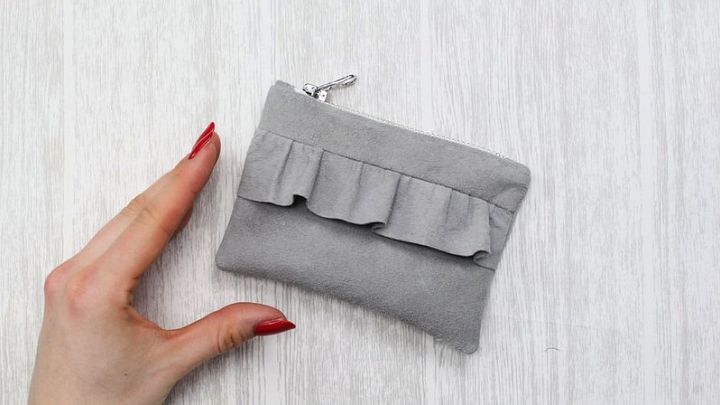 You are going to be all hearts over this super cute and mini DIY leather purse. The adorable little purse is super functional to hold your cards and coins and super quick to make also. There is a little sewing involved in the DIY leather purse so take a zipper, leather fabric of your desired color, scissors and the sewing machine to work it up. Details of the idea here!
10. DIY Purse Using A Pillow Cover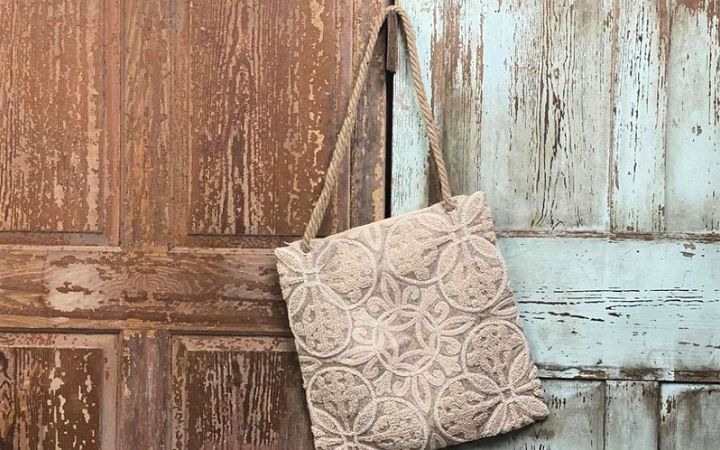 This lovely DIY purse using a pillow cover is the best thing to make and carry your gifts inside. The cute purse is more easy if the pillow cover has the zipper along the seam of the pillow case. Other things in need are the eyelet rings and the jute ropes to let you make this classy and fancy pillow cover bag. Check out the details of the idea here!
11. DIY Toddler Purse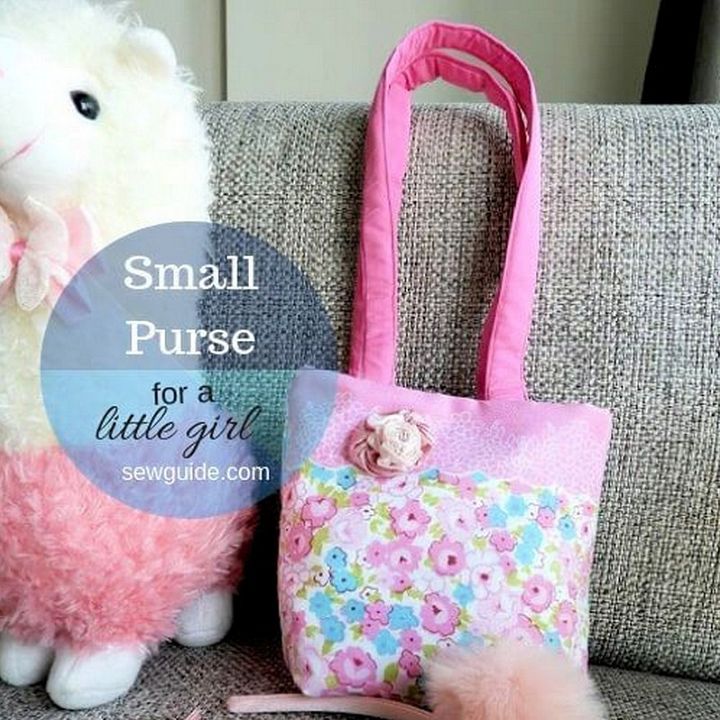 Its time to make the most out of the fabric scraps and here is the idea of this DIY toddler purse for this purpose. The fabric pieces used here are the plain and the floral printed and the pink color makes it just so perfect for the little girls. So grab the fabric, scissors, some stuffing and a sewing machine. Also there is a flower on the purse making it look so gorgeous and fun. Check out the details here!
12. DIY No Sew Coin Purse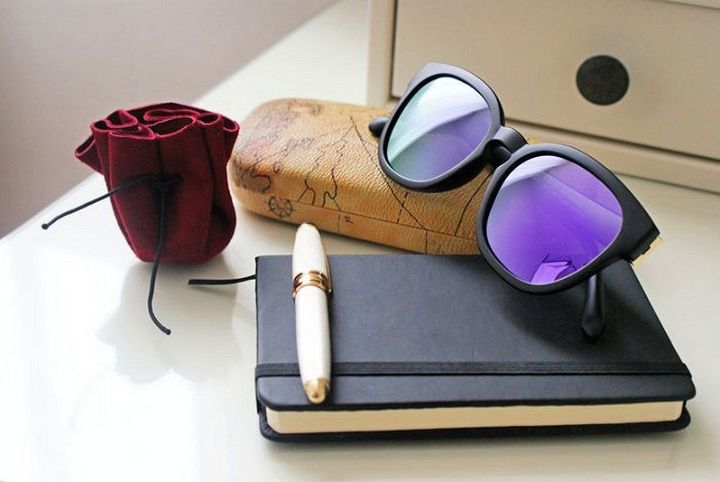 Here is this super cute and super adorable DIY no sew coin purse to adorn in your daily routines. The coin purse is made out of the red felt and shaped like a cute rose to look so nice and catchy. You need some red fabric or felt, some paper, thread and needle to make the lovely coin purse. It would make a great gift idea too. Check out the details of the idea here!
13. How To Make A Handbag Without Sewing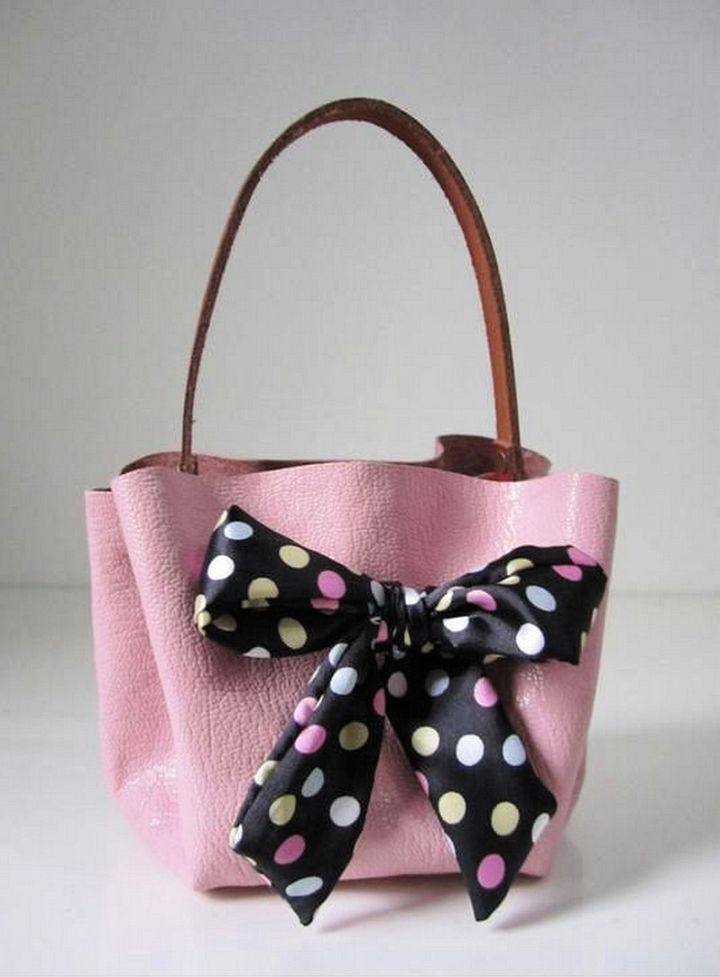 Here is the perfect handbag to add in your closet bag collection and that too without any sewing involved. The adorable bag is made out of the pink leather, with a leather cord and gorgeous black ribbon bow having colorful dots all over. The bag is so going to pop up your dress up when you carry it around. Details of the idea here!
14. How To Make A No-Sew Faux Leather Coin Purse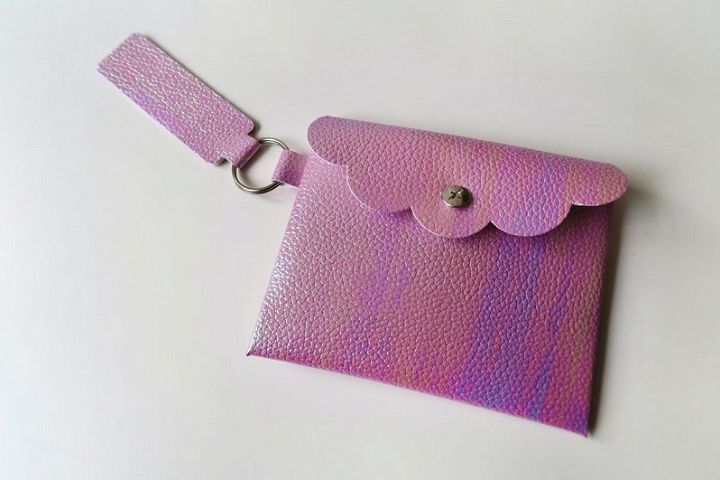 Make this super cute pink faux leather coin purse for yourself or for any of your favorite girls around. Also this is a super fun project for you and your girls to have some weekend craft fun. All you need is some faxu leather in pink, studs and the key rings with tools like circuit machine, pegs and the glue. Check out the details of the idea here!
15. How To Make A No Sew T-Shirt Tote Bag In 10 Minutes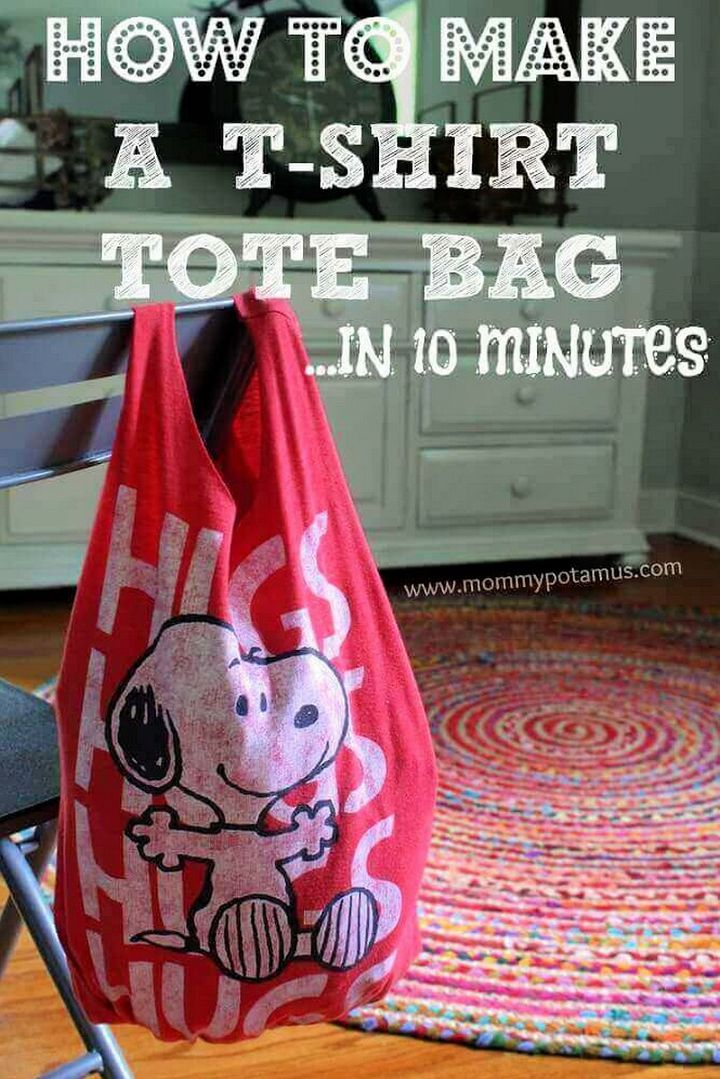 Your old T-shirts are going to be your new craft favorite when you know you can make this lovely no sew tote bag in 10 minutes. This super cute and fun tote bag is now sew and you can easily make it from your favorite pre loved t shirt. Just cut out the arms and cut out the fringes at the bottom, tie them up and your beach tote bag is ready. Details of the idea here!
16. How To Use A Scarf As A Purse Strap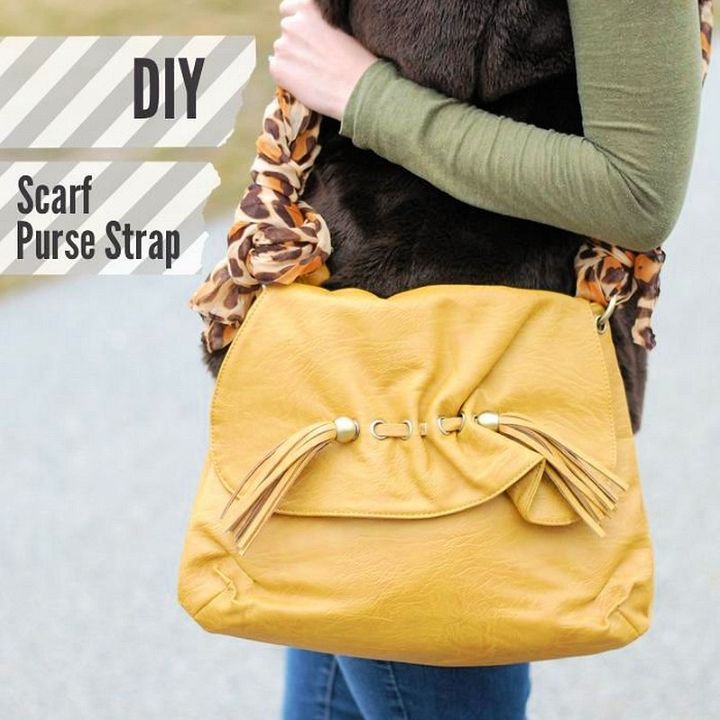 Do not worry if you have broken the strap of your purse as you can make it look more new and funky with a scarf from your wardrobe. You can this scarf strap purse in just few minutes as all you need to do is just tie up the scarf to the side rings of your bag and its done. Check out the details of the idea right here!
17. Make a DIY No Sew Purse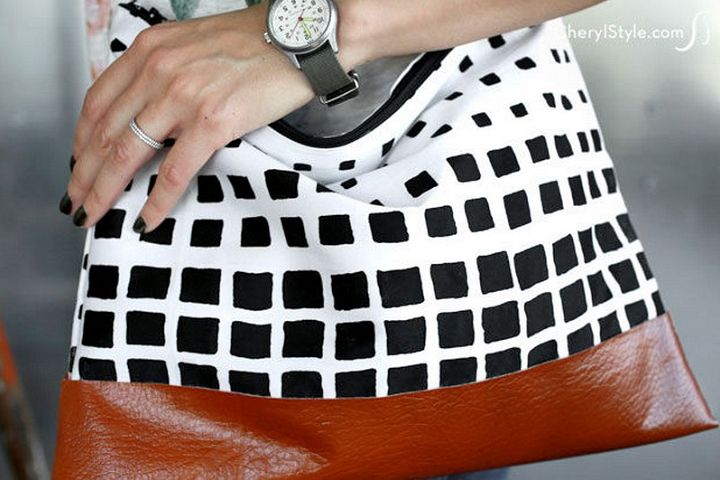 This super chic and boho styled DIY no sew purse is the best thing to make right this weekend. The bag is stylish and would suit most of your modern and boho dress ups. This handmade purse would make a great gift idea for your favorite girls like mother, aunt, best friend or even the teacher. Check out the details of the idea here!
18. Make a No Sew Vinyl DIY Pouch in 10 minutes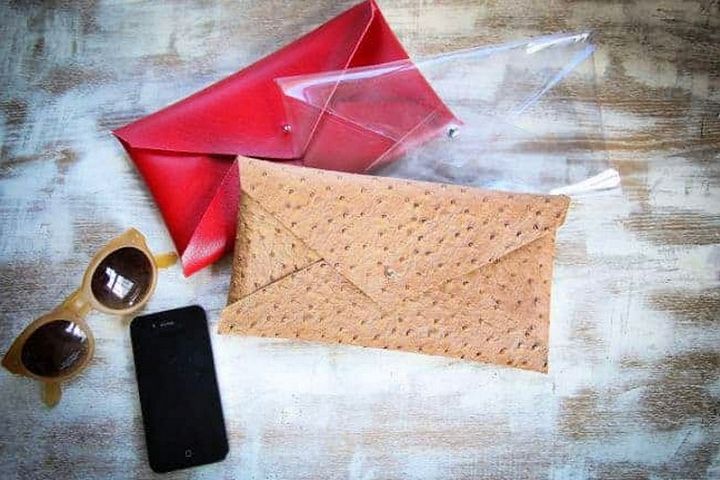 These vinyl pouches are no less than the professional ones with their looks, design and the style. Not only easy and quick to make these adorable pouches are super affordable to make too. You can make a big bunch of thee vinyl pouches and use them as the gifts for you dear and near ones around. Follow the list of the supplies and the tutorial here!
19. Make Gorgeous No-sew Fabric Gift Bags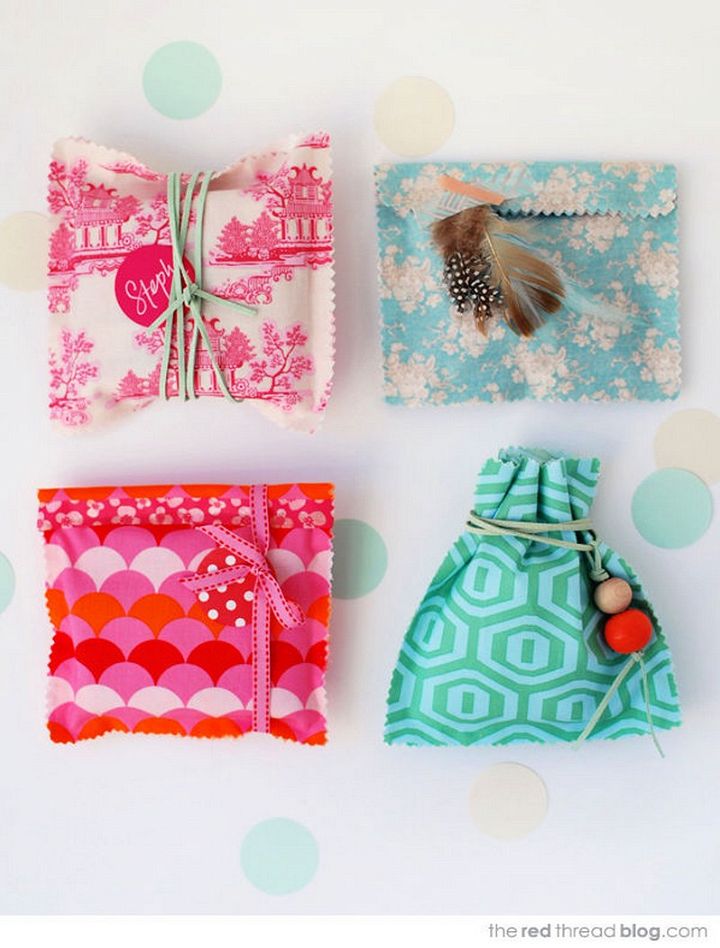 Need some super cute yet affordable gift ideas for you dear ones? How about making these gorgeous no sew fabric gift bags and get the most fun and functional gifts ready in just minutes. The gift bags are made out of the colorful cotton bags and then embellished with corded colorful beads. You can fill anything inside these cute little bags and your gifts are ready. Details of the idea here!
20. No Sew Ball Purse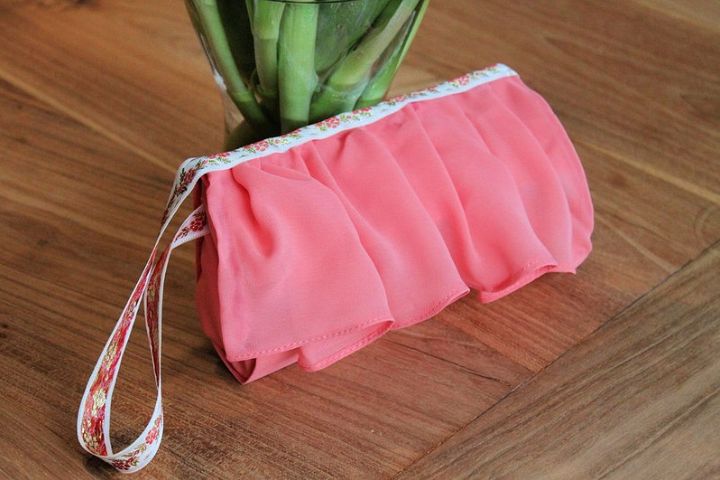 If you love to match your bags with your dressed then learn to make this no sew ball purse and enjoy adorable bags with any of your dresses. Not only the purse is easy being a now sew project but also super cheap and fun to do. The now sew purse is made out of the milk carton and then adorned with some fabric coverage and the ribbon. Check out the details of the idea here!
21. No Sew Felt Unicorn Pouch – Free Template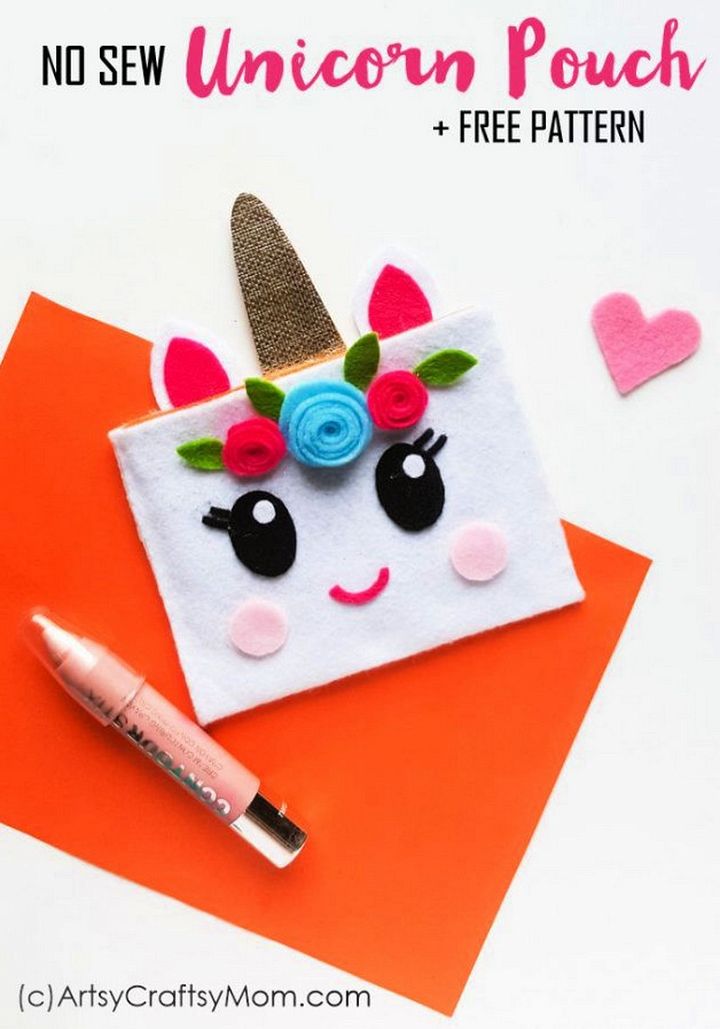 Kids especially the girls are so crazy about the unicorns and they are surely going to gaga over these adorable unicorn pouch. Made out of the white and the colorful felt the unicorn pouch is going to be a perfect gift for your girls on any of the occasion. You can check out the free template for your favorite unicorn pouch right on the link here!
22. No Sew Handbag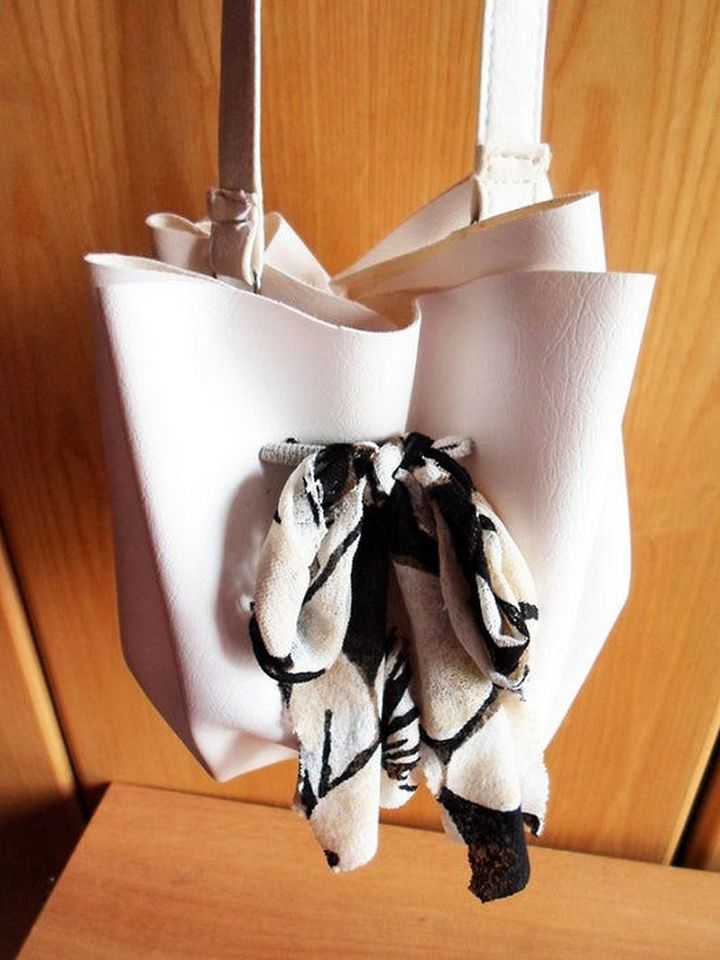 A white bag is the most elegant possession in a girl's bag collection and also its a must have. Now you can avoid a big splurge over a white bag and make this adorable and elegant no sew handbag for yourself. The bag is made out of the leather sheet, leather strap and a fabric in white and black hues is used as the ribbon tie on the front. Check out the whole project here!
23. No Sew Handkerchief Purse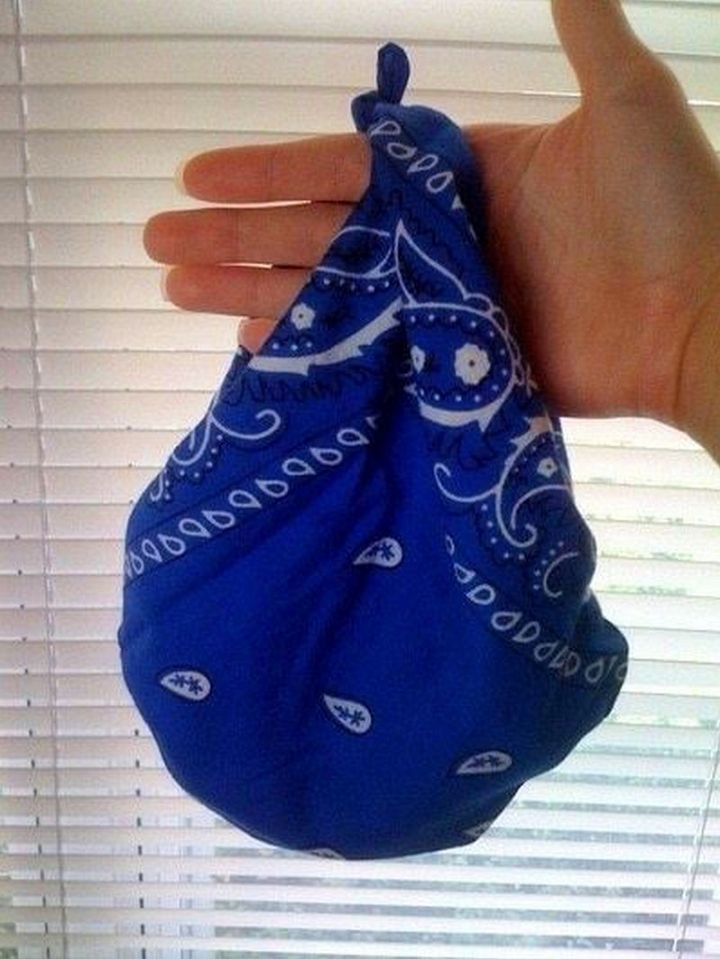 Go playful with your handkerchief by making this super fun and useful purse out of it. Take a hankie which is brightly colorful and gorgeously patterned or designed. With a few tricks of rolling, knotting and tie ups you can easily turn a handkerchief into a fun purse for yourself or for you little girls. Follow the details of the idea here!
24. No Sew Heart Coin Purse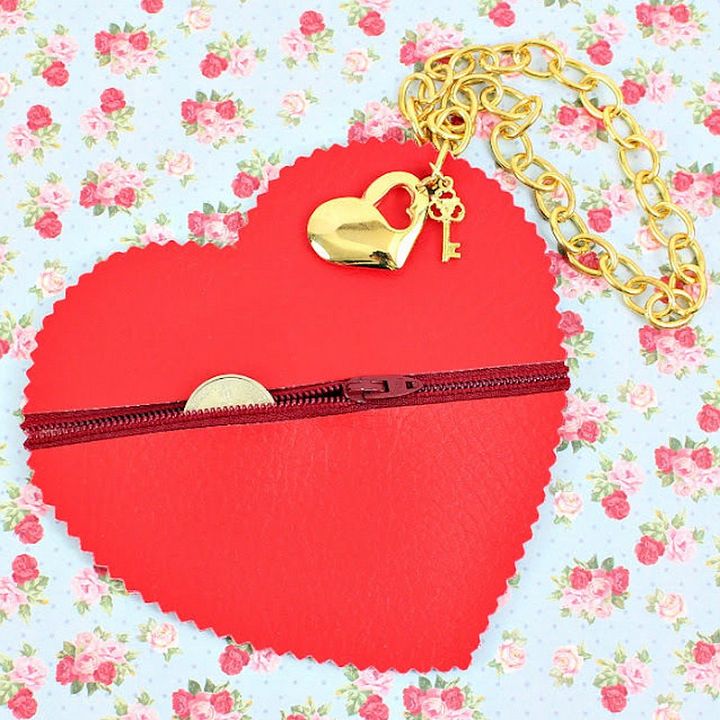 This now sew heart coin purse is the best thing to make for the the valentine week to use as the lovely gifts for the little girls around. Using the red vinyl and the heart template you can easily shape up this heart purse with the help of a zipper and the glue. The added golden chains and the charm really make the purse look so pretty and perfect. Details here
25. No Sew Hobo Purse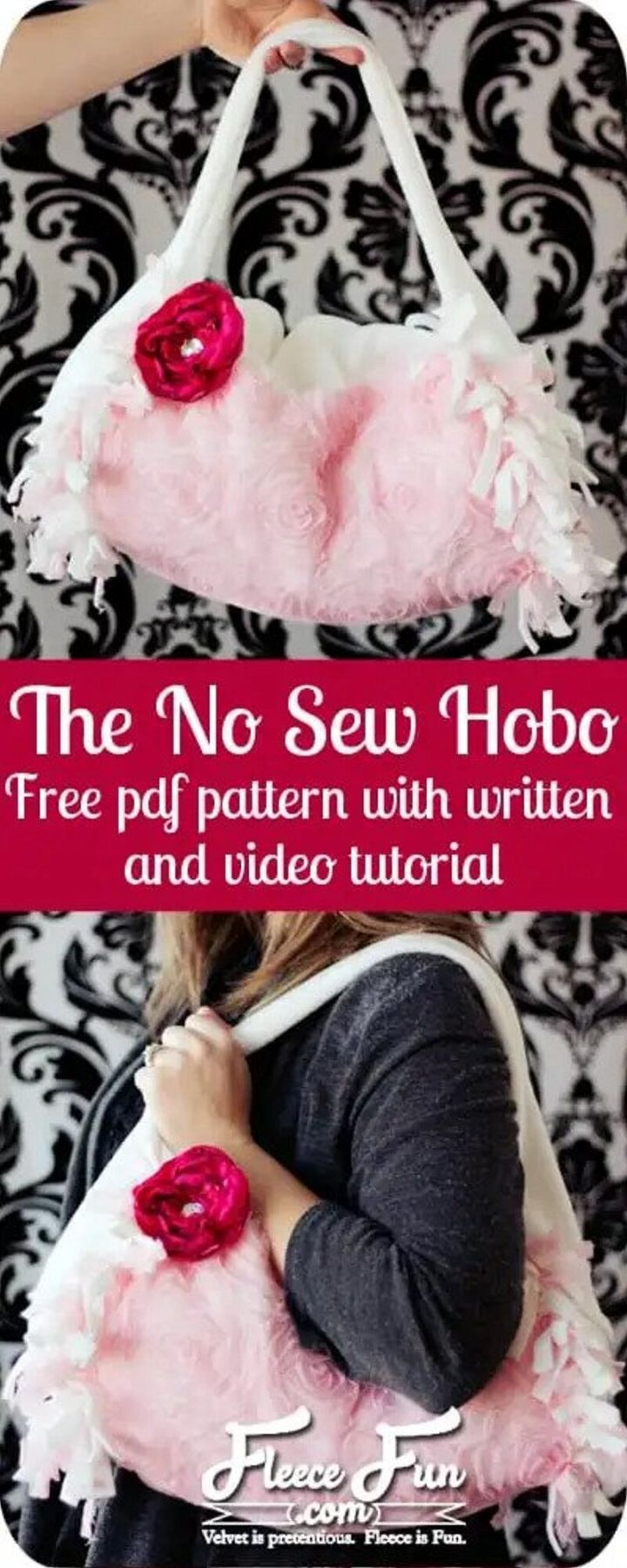 This gorgeous purse is such a delight to eyes for being so catchy, cool, and cute. The bag has a nice fringe style, a pretty color combination of white with pink rose on the top and its a snap to make. There is a pdf pattern of the purse to cut it out easily and make with the fleece and the netting. Follow the details here!
26. No Sew Kid Created Purse Craft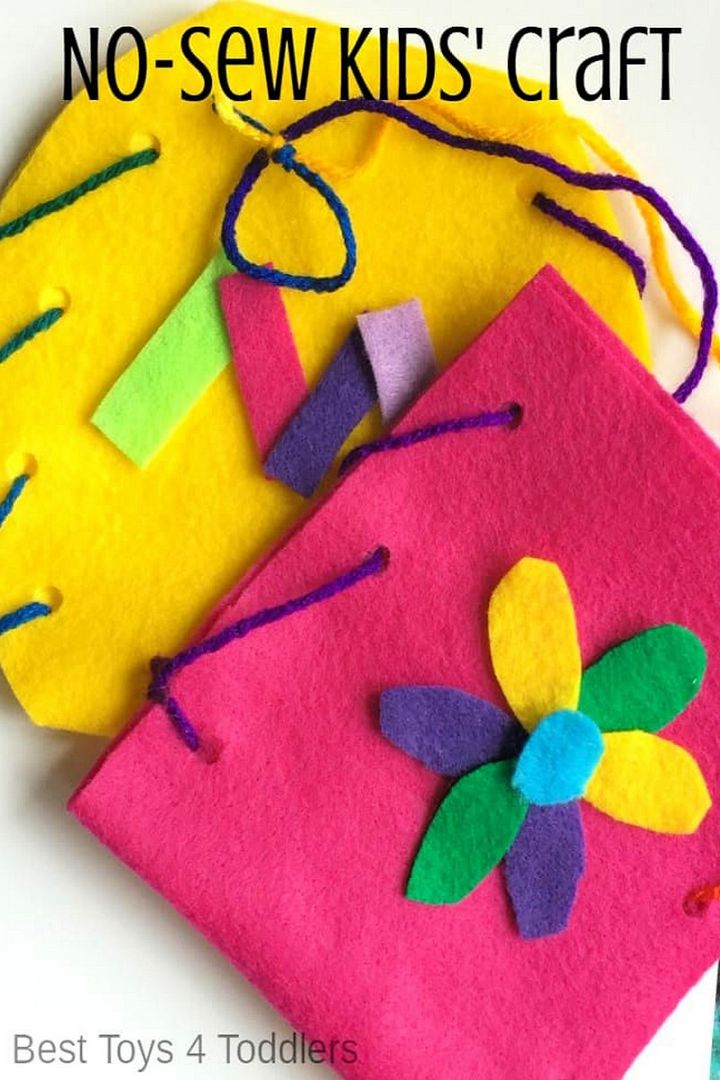 If your kids love crafts then here is the idea of creating this no-sew kid-created purse craft to have some crafty fun at the weekend. The cute and colorful purse is so easy and fun to make with the craft felt colorful papers, and the markers. The craft is really going to boost up the motor skills and creativity of your kids. Check out the details here!
27. No-Sew Reusable Snack Bags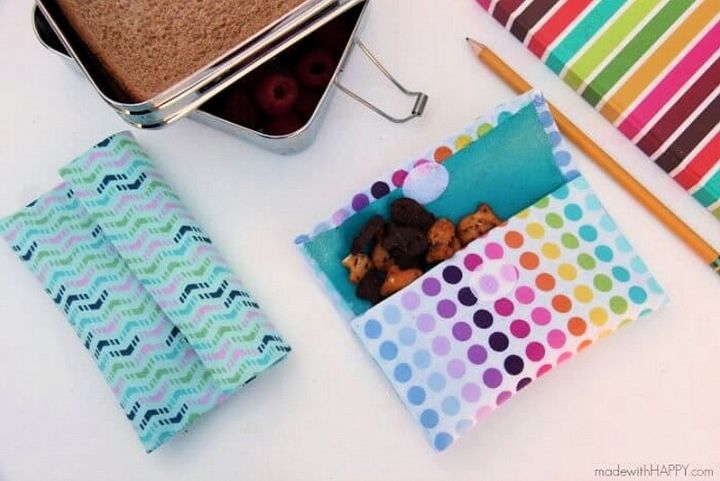 Snack lovers are going to love these no-sew reusable snack bags to carry their favorite snacks to their office or anywhere outside. Here are these no-sew reusable snack bags made out of cotton, and the vinyl fabric with easy-to-use tools lying around you. The idea is super fun and also can be used as a gift for the snack lovers around you. Check out the details here!
28. No-Sew Suede Purse DIY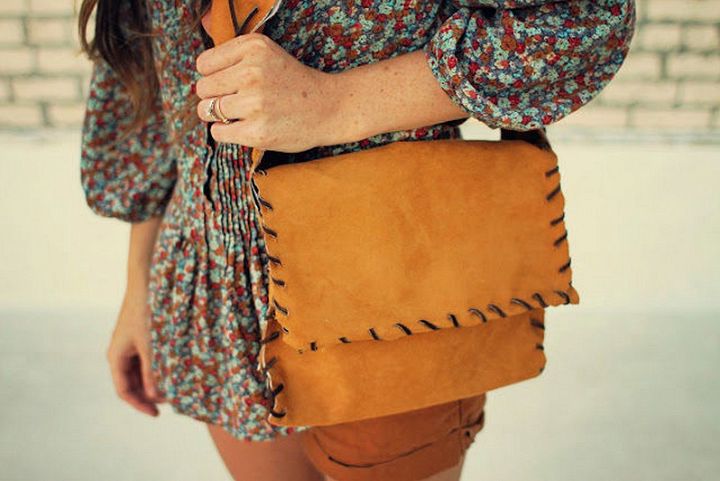 Need a bag? Why should you buy one when you can easily make one at home and save yourself a lot of time and money. Here is the idea of this no-sew suede purse DIY that you can work up in a week and have so much fun making it. The purse is made out of cotton fabric, suede, interfacing, and suede cord with tools in use like fabric glue, scissors, a knife of a crocodile. Check out the details of the idea here!
29. No-Sew Tote Bag – Get Out That Glue Gun!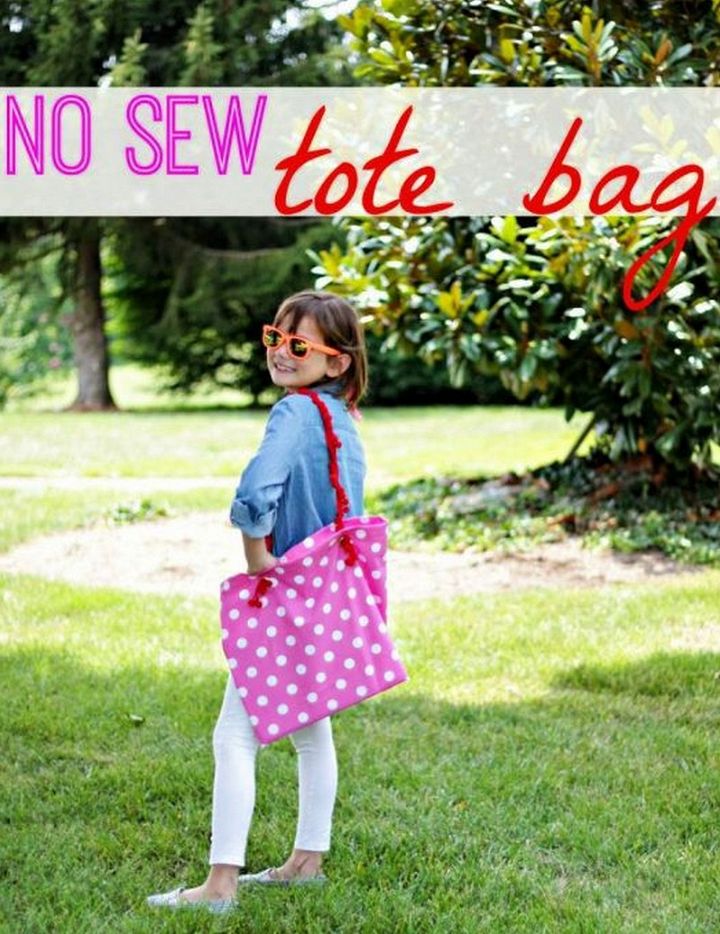 If your girls love tote bags then let them have one with this no-sew tote bag that is super easy and fun to make with the glue fun. You need a cute printed fabric in your favorite color like here is pink along with the pom pom trim, eyelet rings, and the red ribbon. Catch more details of the idea right on the link here!
30. No-Sew Zippered Duck Tape Pouch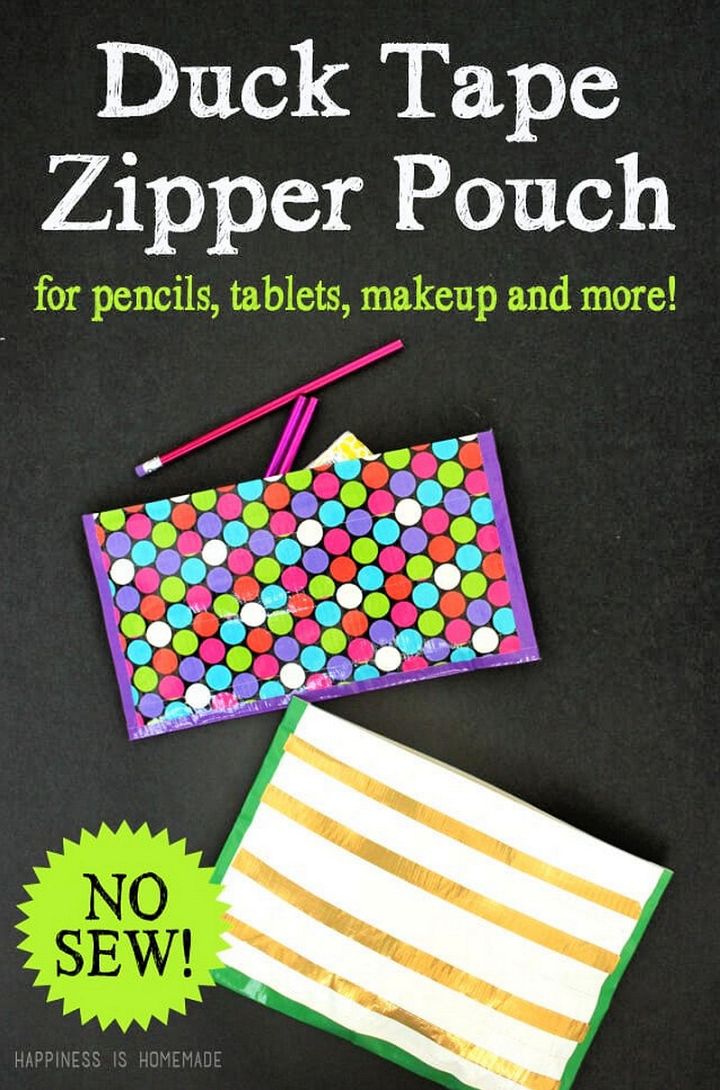 Here is a kind of bag that you can make in just minutes and have so much use out of them in your daily routines. With a new thing on the hand, you can easily make this no-sew zippered pouch, duct tape, and scissors, and cutting mat. You can gift these pouches to your little ones who can hold their pencils, diaries, and little color books in these. Check out the detailed idea here!
31. Tame The Clutter With No Sew Bags With Free Printable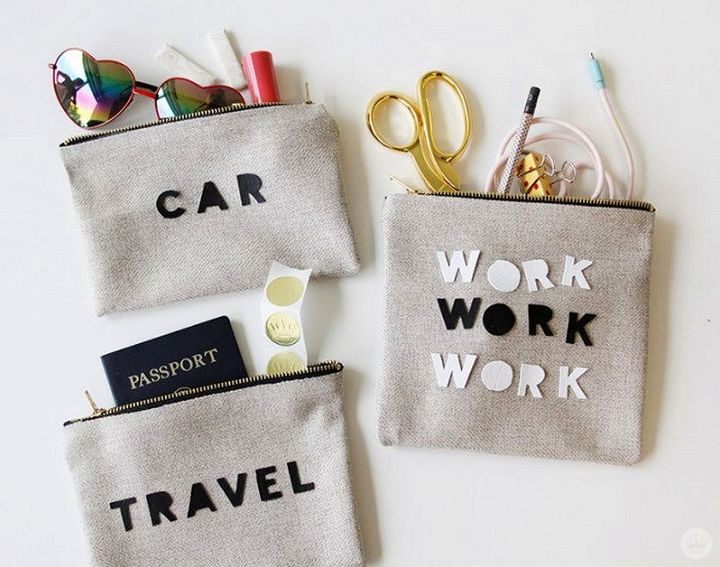 Here is the idea of making No-sew bags with free printable. This is an easy and affordable project. By making these cute little bags you are able to manage the routine stuff of your need. You can make more for your tablets, for your pencils, and for makeup. The best part is that you can label the bags by printing out the stencils. Supplies are a thick pieces of material, zipper, faux leather for labels, iron, iron adhesive tape, x-acto knife, scissors, and pen. thinkmakeshareblog
32. The No-Sew Purse Tutorial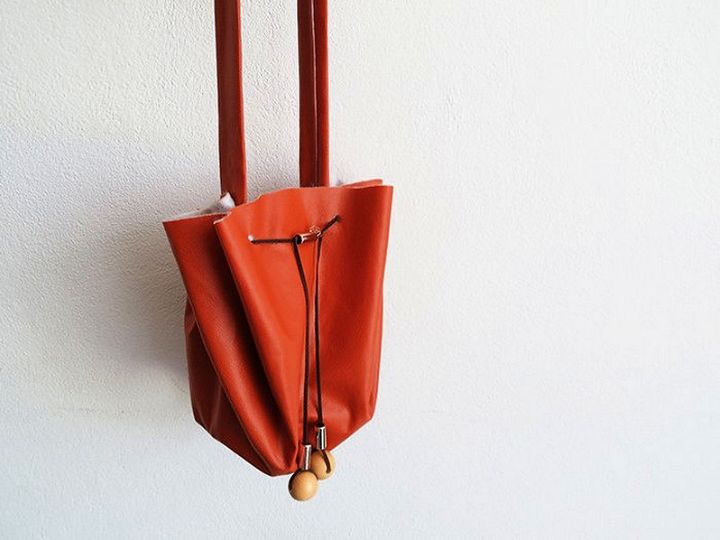 Looking for the simplest idea of making a purse? You have come to the right place. This No-sew- purse idea is just amazing to have a quick purse with super simple things in hand. Firstly cut the circle of faux leather and punch holes about 16. Pass a leather ribbon from the holes and add beads to the ends of the ribbon. The last thing is attaching a strap and you have yourself a cute purse. Stuff is faux leather, wooden beads, glue, scissors, and punch. Details are here!