if you are also one of those who love giving gifts to people who mean something to you, these 20 DIY Spa Kit Perfect Gifts to Keep Them Busy and recipes will deifntolely blow your mind and help you create some of the most exciting and inspirational gifts of all times. As we know mother's day is just around the corner, and spa kits can be a Perfect Gift that can show love and care to your mothers. You can add your favorite skin and hair care items of your mother so that she can pamper herself when it's time for personal care.
Among these DIY spa kit ideas, you will find some very amazing and inspirational ideas that can help you express your love to people around you. In the spa or pampering kits, you can add some sea salts, scrubs, bath bombs, lotions, masks, and cleansers. If you do not prefer artificial items, you can keep organic products inside of the kit. Besides this, you can also add some edible items that give a warm feeling in this cold season such as dry fruits, almond milk and so much more. You can also include things that you know are someone's favorite and surprise them with those arranged nicely in a basket.
Motherday Spa Kit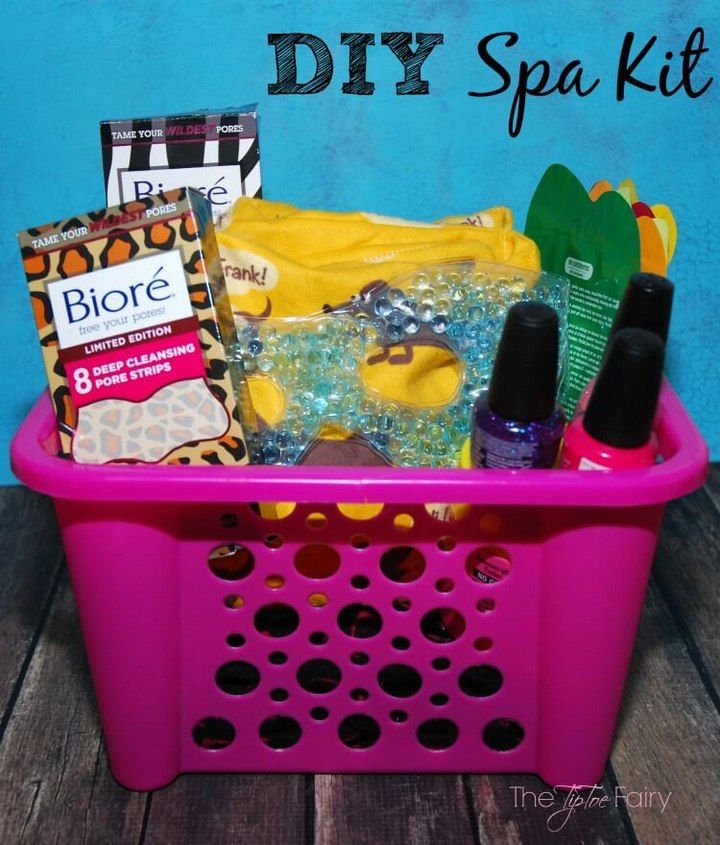 Are you excited to give someone a nice gift in near future, if yes then you must consider giving them a nice spa kit like the one you see here? You can literally put anything inside of the spa kit depending on your choice or requirement of the person you are giving this to. In this spa kit you will find things such as cleansing strips, nail polish, nail polish remover, gel bead masks, and peel off face masks and diy corn bags. Tutorial
DIY Natural Spa Kit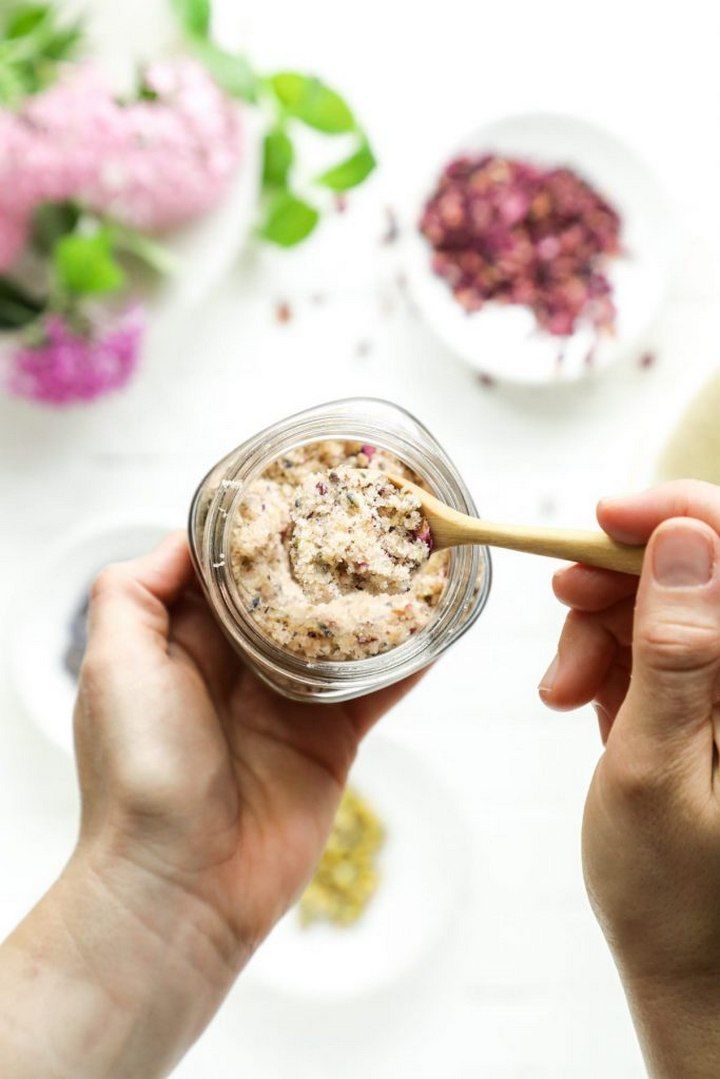 Here in this diy project you will find a natural spa kit that you can make for anyone you are about to give a gift. As we know that the mother's day is just round the corner, a spa kit can be a perfect gift for her including things for her skin and hair care. Tutorial
Spa-Inspired Mother's Day Gift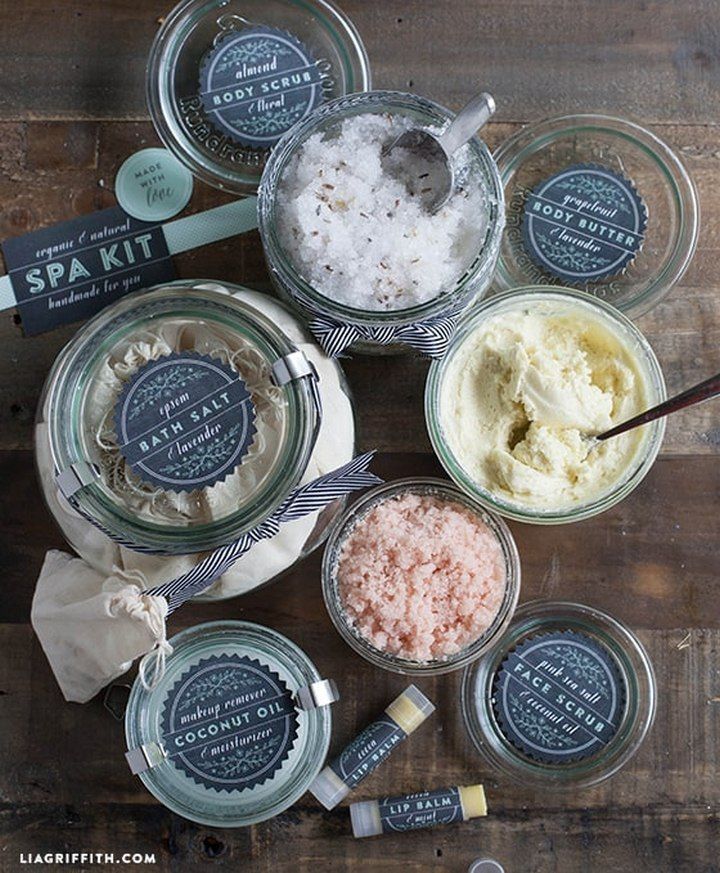 this diy mother's day gift that you see here is spa inspired and looks absolutely on point for a caring and loving mother. Show some love to your mother with this amazing and exciting gift consisting of skin care products that are natural such as coconut oil, pink sea salt face scrub and so much more like these. Tutorial
DIY Spa Gift Basket – Holiday Gifts with Cricut Joy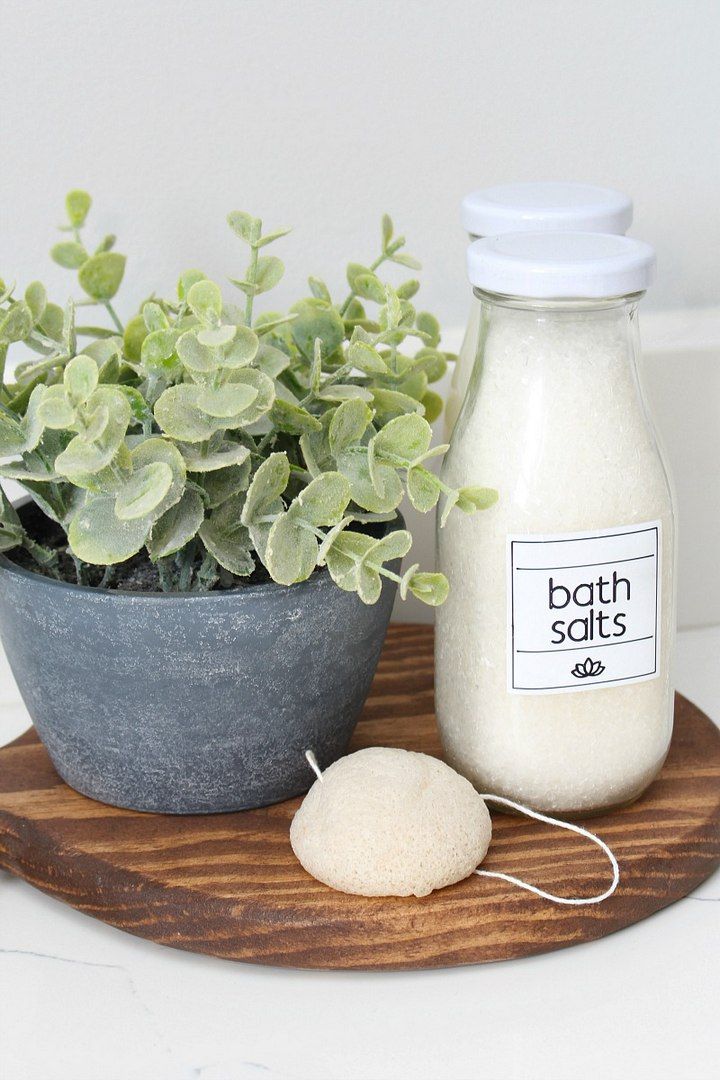 If you are interested in holiday gifts with circuit joy, this project can be fun for you. This is a diy spa gift basket that you can easily make and impress anyone with your care and thoughtful ideas. You can include things that are organic rather than artificial so that they doesn't harm skin and hair. Tutorial
DIY Spa Kit with Recipes & Printables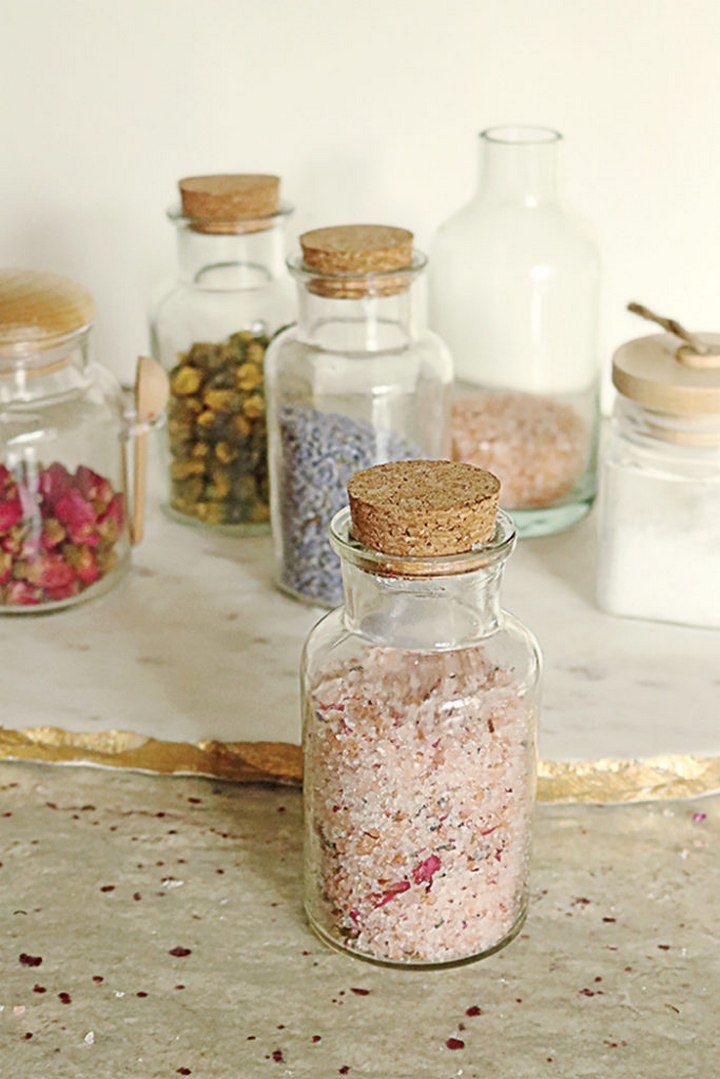 You can make a spa kit all by yourself for someone to give as gift and include some printable and recipes in them. Look into the details of this craft and make something like this that shows nothing but pure love. Besides this you can also add some bath bombs in your kit as they are trendy. Tutorial
Homemade Spa Kit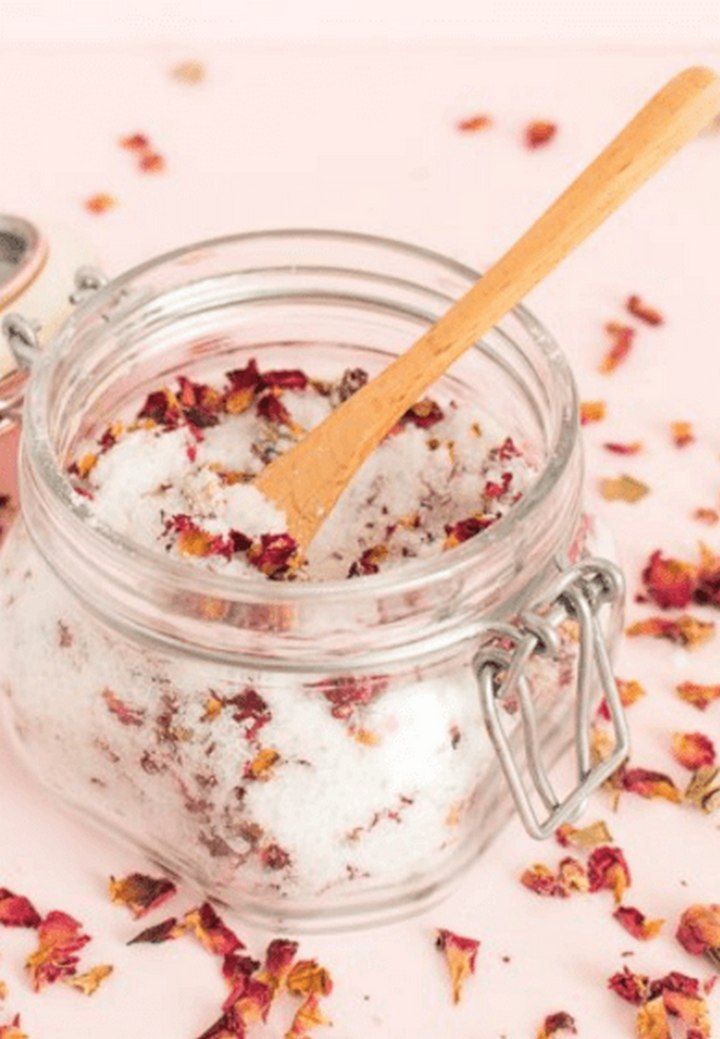 Homemade things are always amazing and show love and care. This diy project is all about making a homemade spa kit that you can give someone as a gift and make them feel special about the bond you share with them. Such spa kits can include smooth body scrub, nourishing bath soak, edible face mask and shower steamers. Tutorial
DIY Spa Kit with Free Printable Labels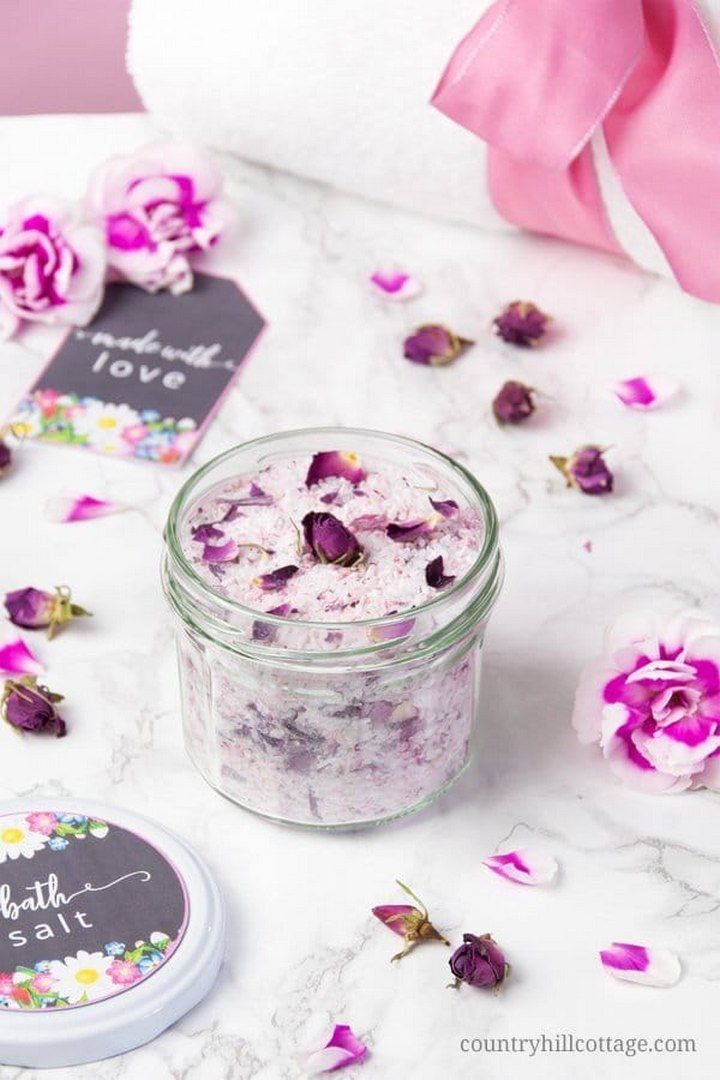 Take a look at this spa kit with free printable labels. If you are also thinking of giving someone a nice gift on their big day, this idea seems perfect for sure. For any women especially, such homemade spa kits can be so delightful and special. Try this out by yourself and add things that they like Tutorial
Spa Pampering Kit With Four Recipes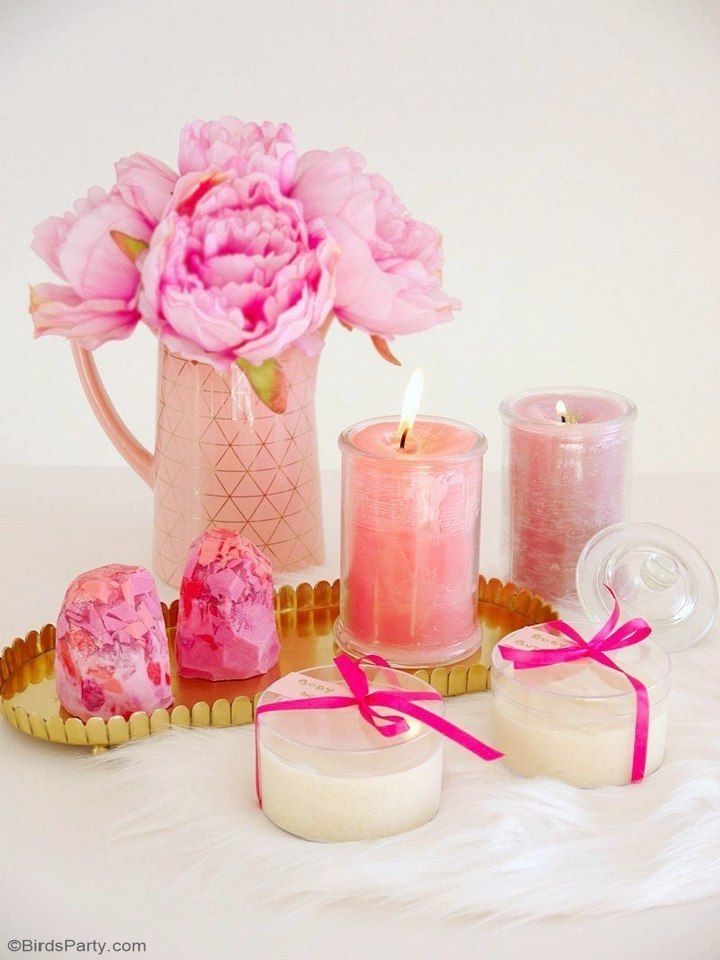 people around us definitely deserve our love and care therefore you must think of making a homemade spa kit for anyone around you and make them happier like never before about the bond you share with them. This is a pampering kit that we see here and is perfect for anyone who like such organic and thoughtful gifts. Tutorial
Spa Pampering Kit With Four Recipes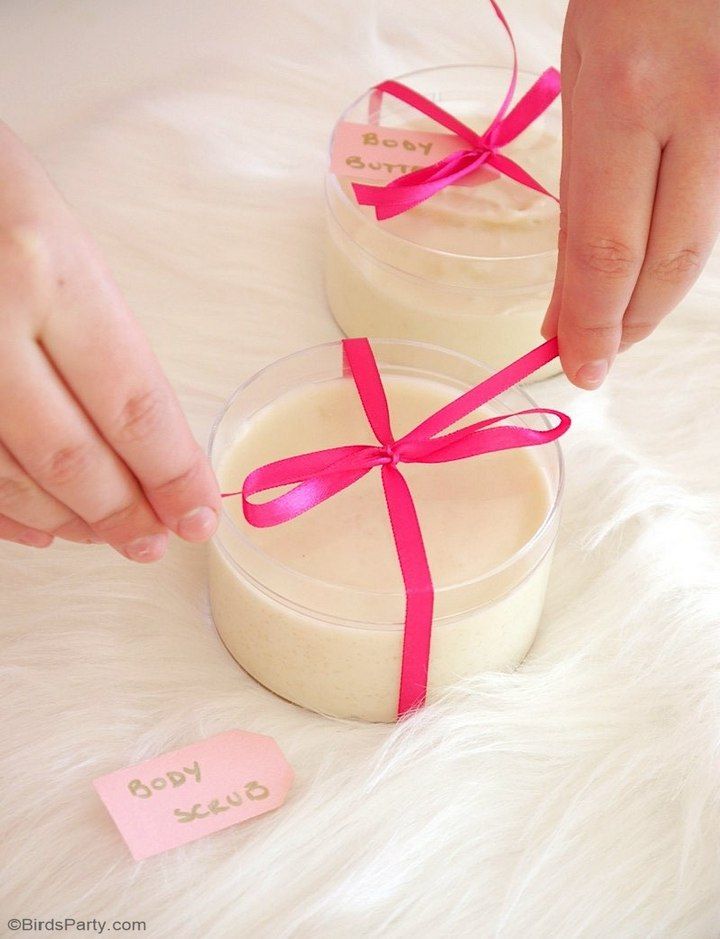 Look at this diy spa pampering gift with four recipes and make this for someone you genuinely love and care for. You can include all of the pampering stuff inside of this spa kit so that the person receiving this can enjoy this to bits and feels appreciated and loved. Tutorial
Spa Gift Basket (Printable & Filler Ideas)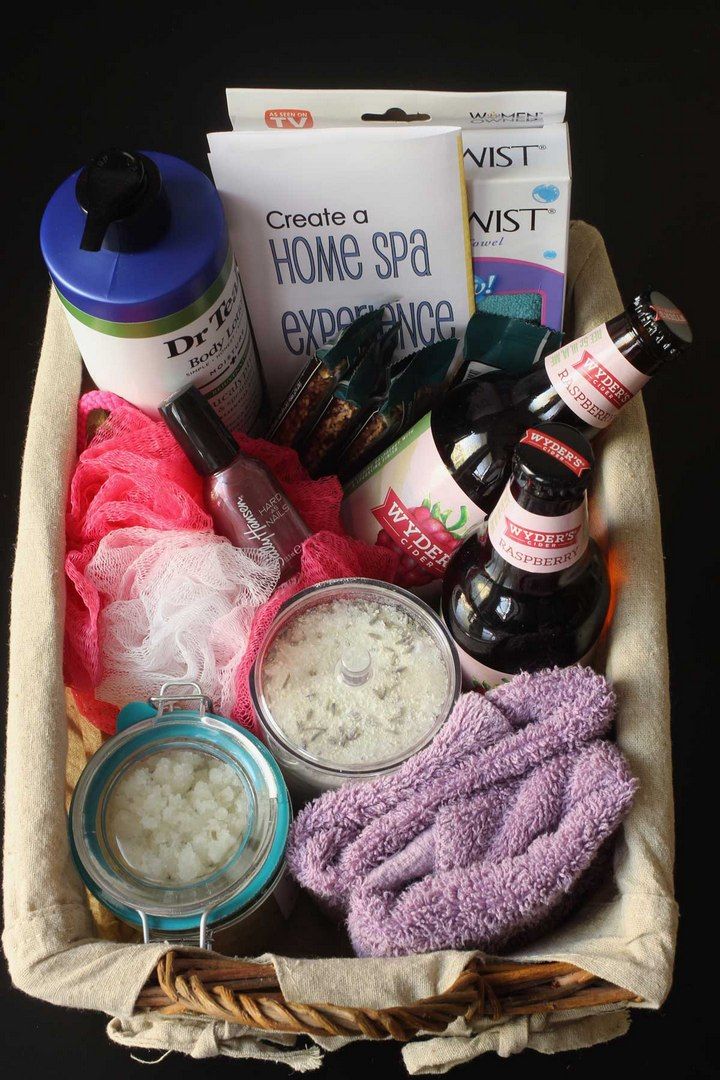 Here in this diy project we can see how a spa gift basket can be made within a few steps. You can include your own innovative ideas and creative thoughts into the making so the end results comes out to be perfect and special. Instead of giving anyone those typical gifts, try something new by making this spa kit with all natural skin and hair care items that are homemade. Tutorial
Spa Kit with Recipes & Printables
Are you also excited and amazed to see this spa kit and printable here? If yes then you must see how this can be made within a few easy steps. Besides other typical hair and skin care items you can also include bath bombs here that are very much in trend. Get into the details of the making and try this out by yourself. Tutorial
Monthly Spa Night Kit ⋆ Sugar, Spice, & Glitter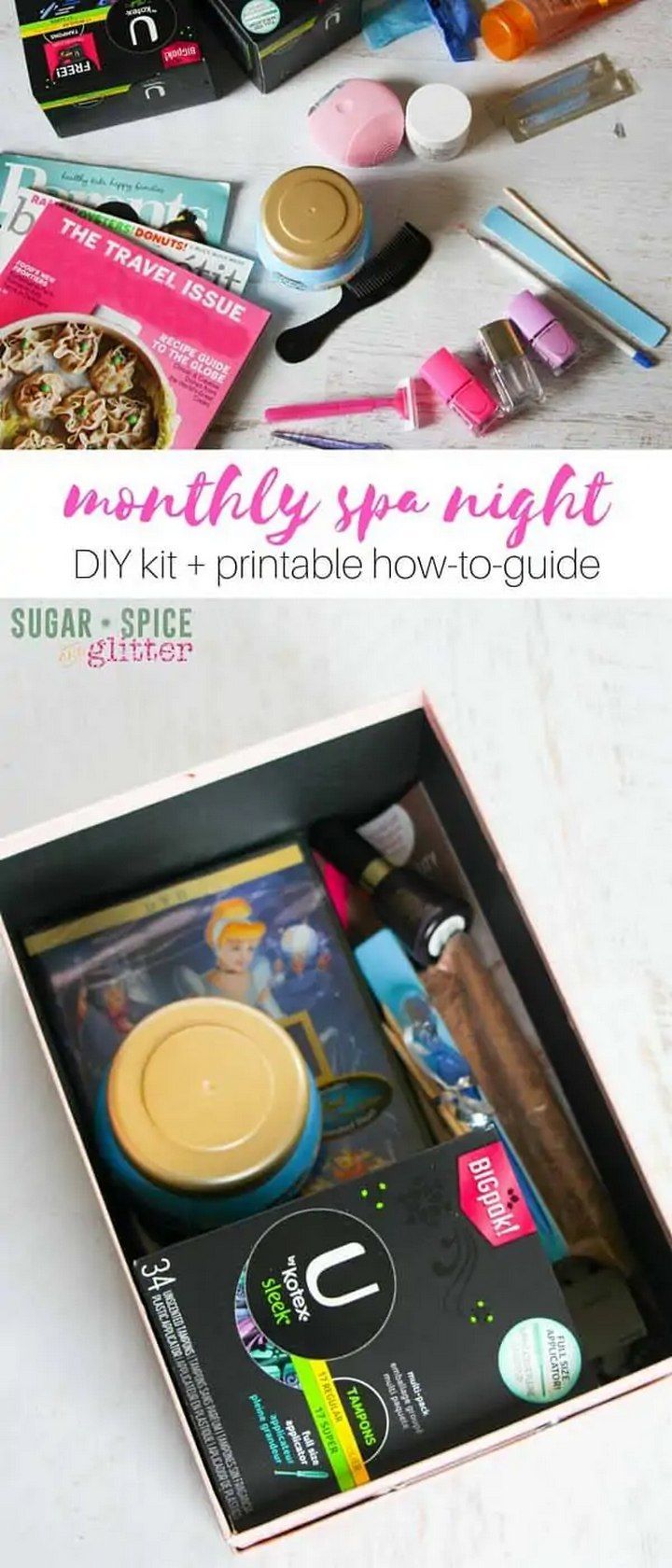 Take a look at this diy monthly spa night kit here and see if you can also make this for anyone special on their special day. You can include almost any care product in this kit that the girls like. With this pampering gift you can make anyone happy like never before so try this out. Tutorial
DIY Spa Kits for Teens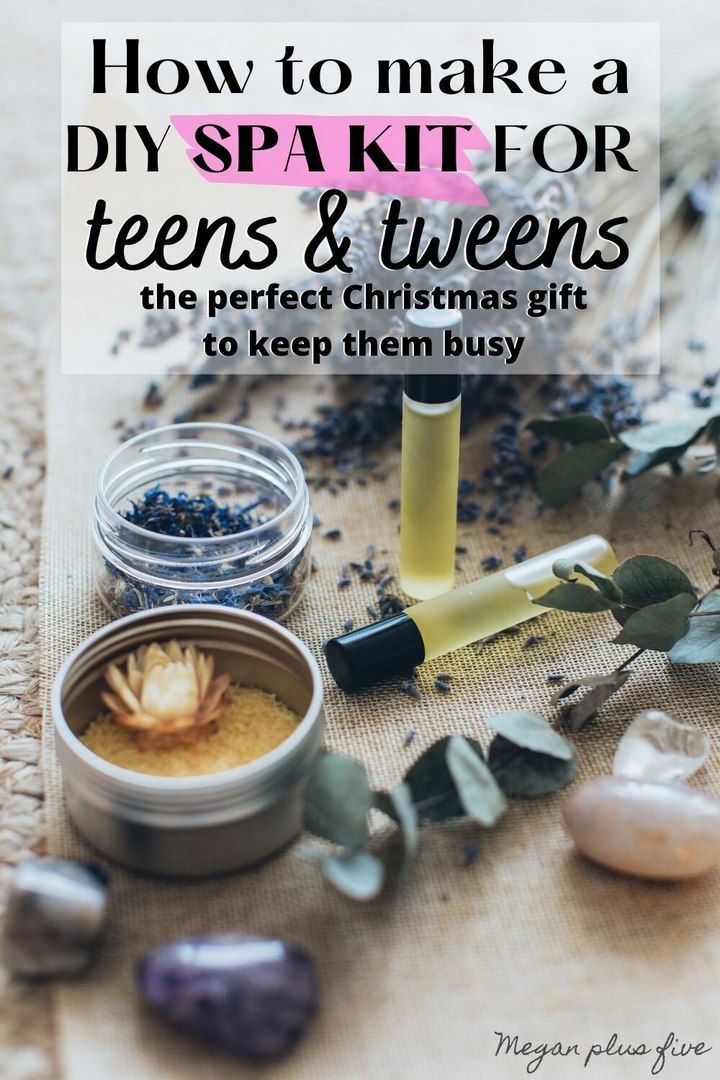 If you have teens around you that you want to surprise with some nice and caring gifts, this ideas seems perfect. You can add in this kit essential oils, assorted dried flowers, cocoa butter, clay powder, arrowroot powder and some non-ingredient items like handheld mixer and double boiler Tutorial
Beauty Spa Kit Easy Chrismas Gift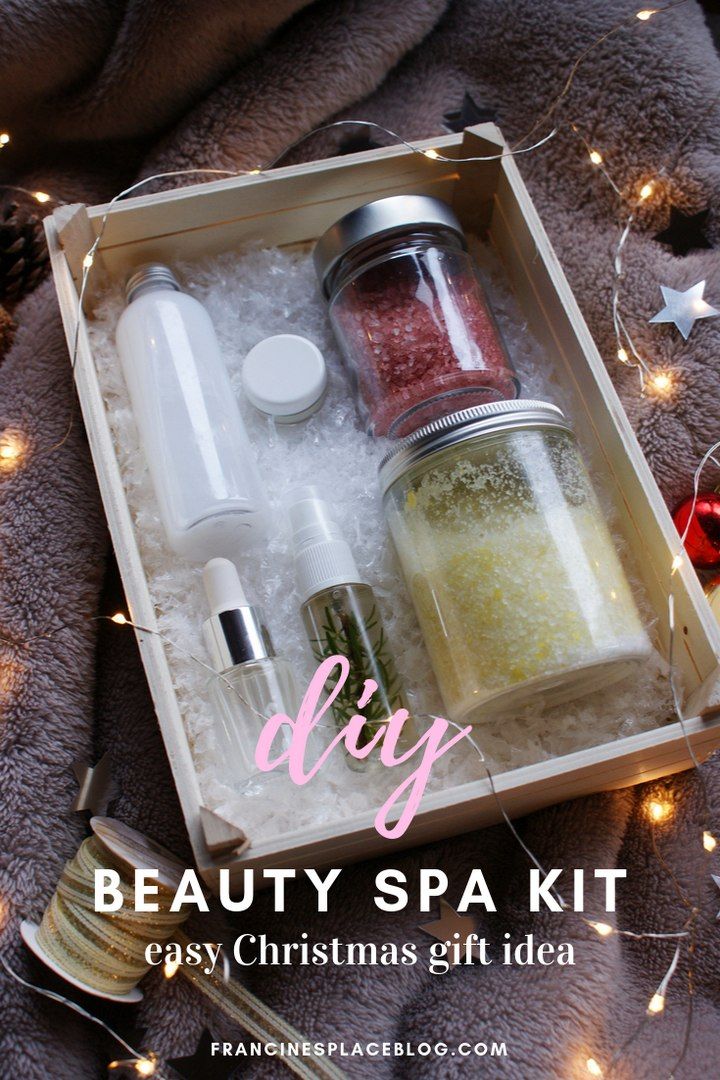 This spa kit that you see here can be easy Christmas gift for sure. If you are also out ideas and want something special to give someone special on Christmas this year, get into the details of this project and see how you can make such special gift by yourself. Tutorial
Spa Kit Without Breaking The Bank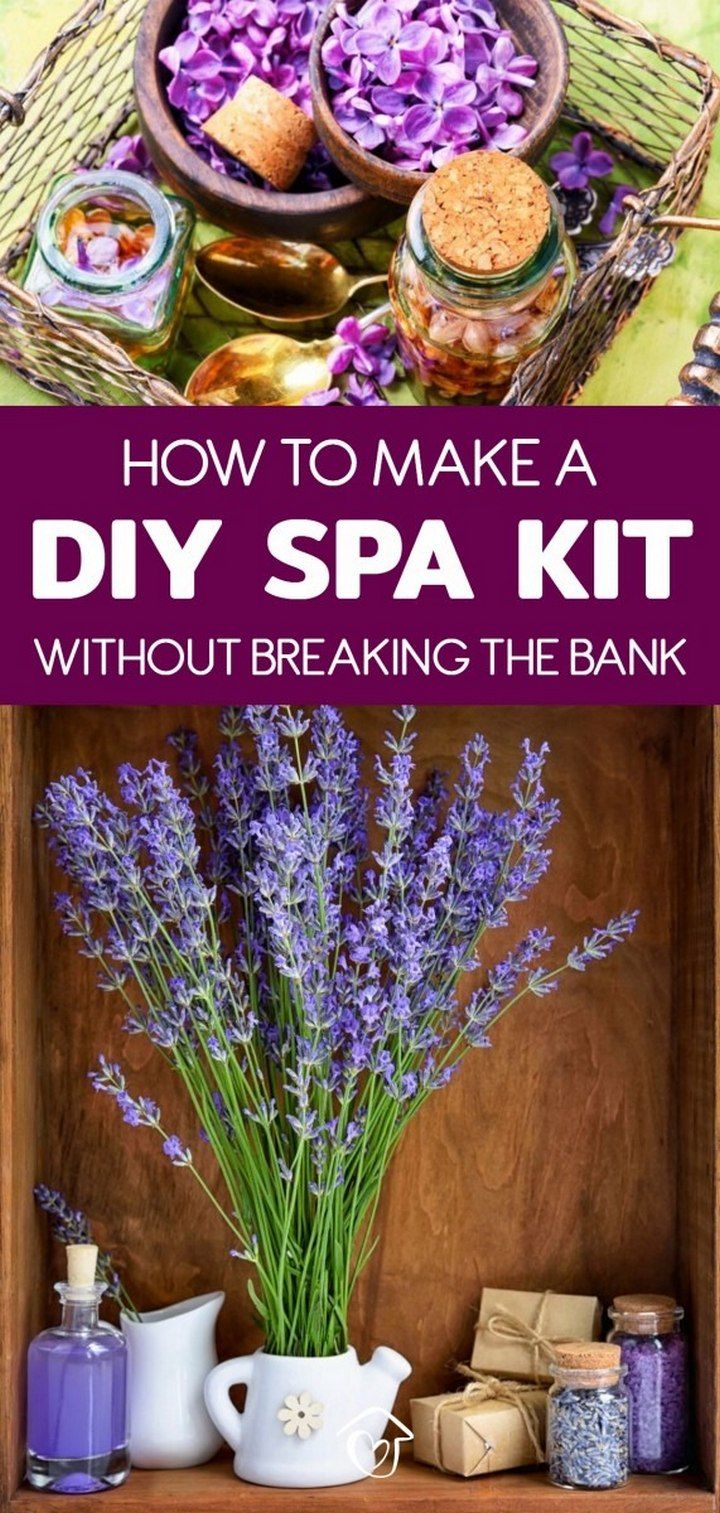 In this project you will learn to make gift that is not expensive at all instead it's so pampering and thoughtful. You can make this diy homemade spa kit easily at home with some homemade and organic items to make anyone happy. Learn to show care in your own restricted budget with this perfect and awesome idea here Tutorial
Spa Gift Bag Idea – PDF & Design Space Files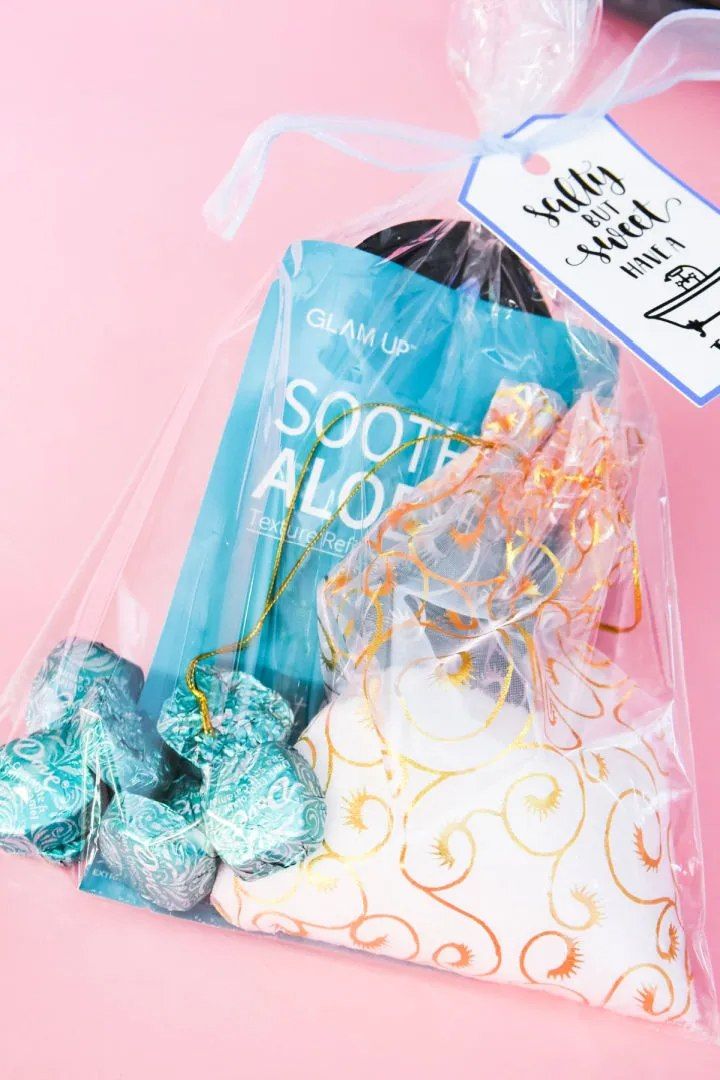 Here we have a spa gift bag idea that anyone can easily do at home. You can include in this some handmade items like care products for pedicure and much more. This kit can surely be anyone's go to bucket when it's time for self-care and pampering. Tutorial
Spa Date Night and Massage Kit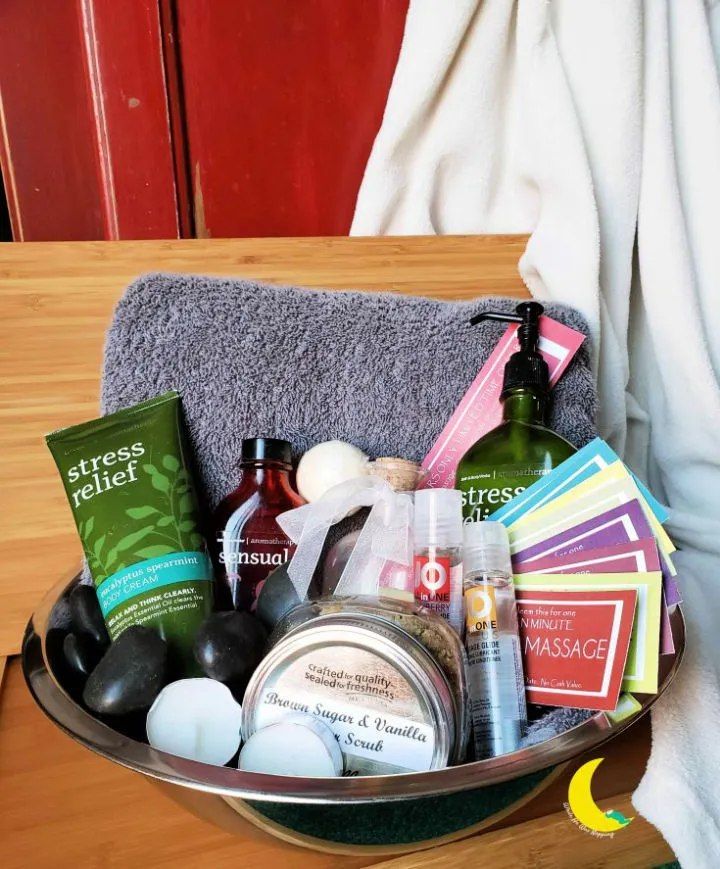 This spa kit that you see here is made especially for a date night and massage. You can make this kit for anyone around you on any special occasion or New Year that is just about to start. This gift can make anyone happy with the thoughtful items included inside along with the love that is expressed with such gifts. Tutorial
Pampering Spa Gift Set In A Jar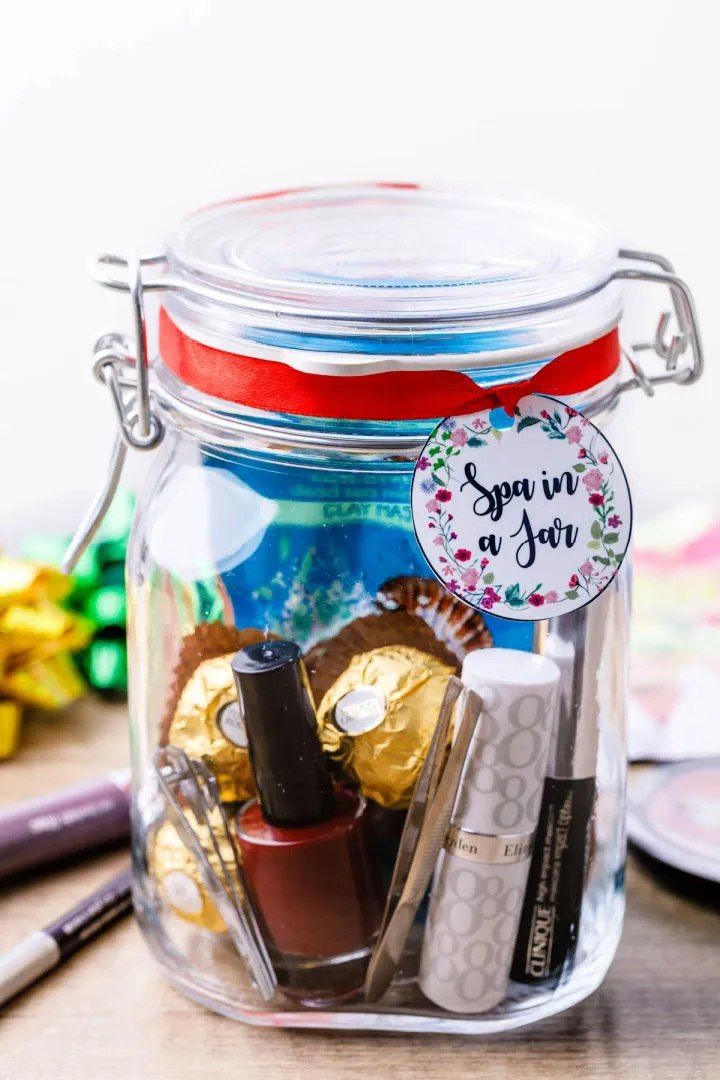 This pampering gift is made with a jar and it looks almost perfect. You can also grab a useless jar that has no use in your kitchen and fill it up with some amazing and thoughtful items that can pamper oneself. You can include some hair and skin care items to show your love and care for a person you are giving this to. Tutorial
Mothersday Spa Gift Basket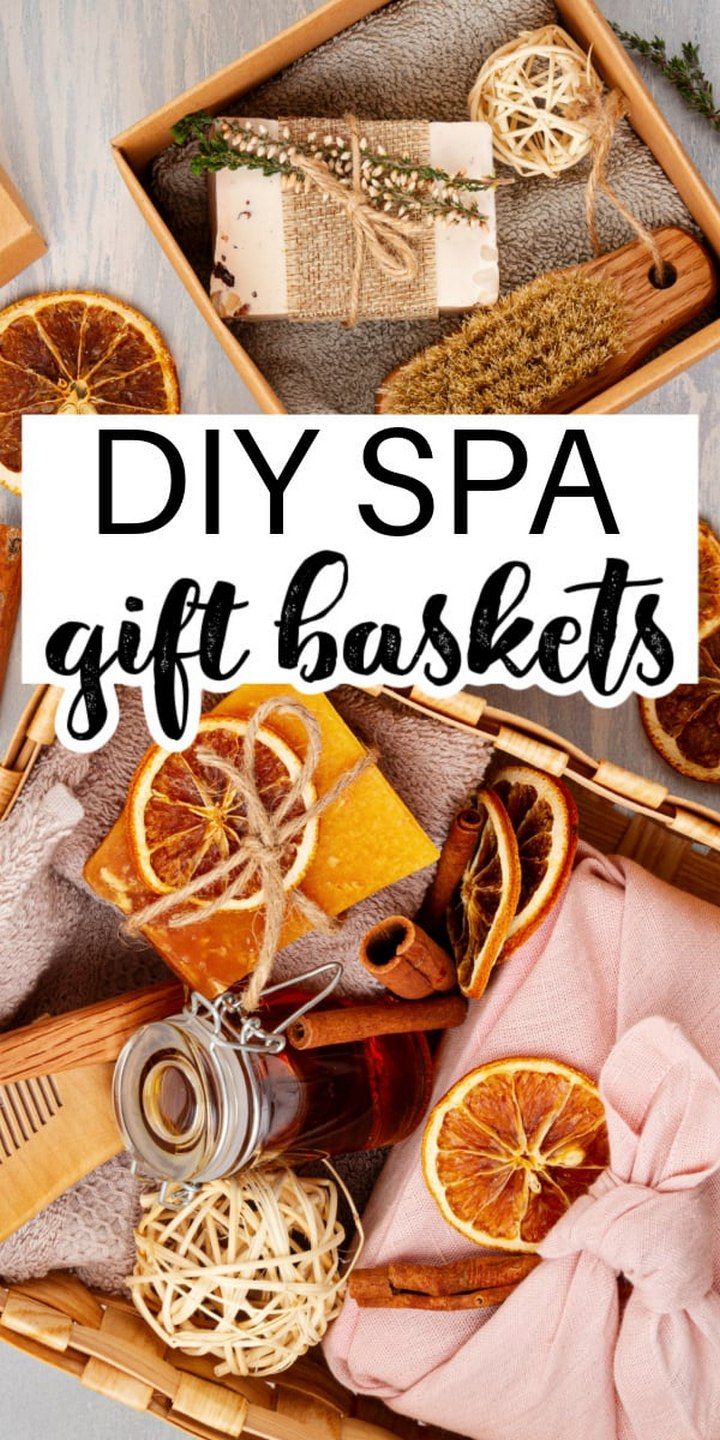 If you also wish to give your mother a nice and warm gift, this idea seems perfect. Make this spa gift basket with the help of this idea and you will definitely be proud of your own creative and innovative skills. Add things that you feel your mothers will like for her personal care. Tutorial
Editable Spa Kit Labels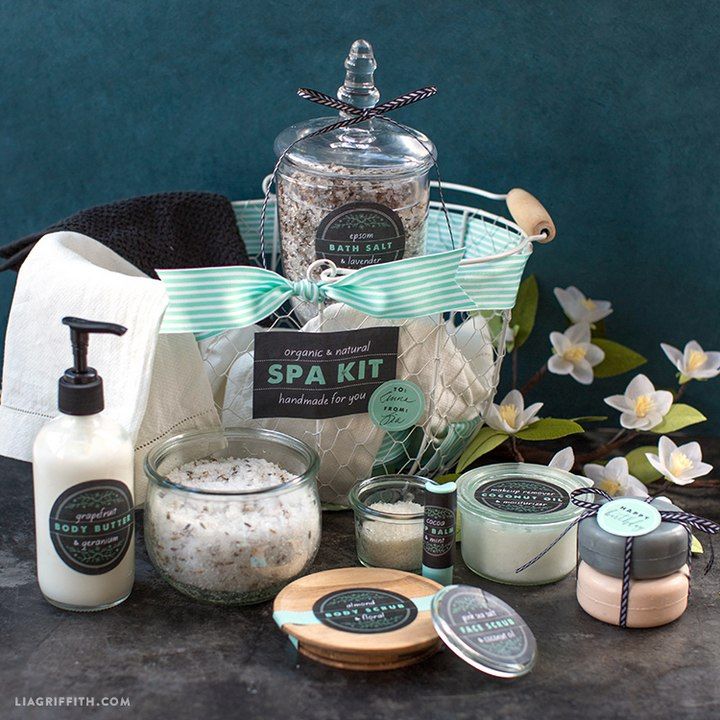 Here in this project you will come across many amazing recipes that you can use to make things for personal care and make a nice basket out of it. In this kit you can see lavender bath salt, sea salt, scrub, coconut oil, make up remover, lip balm, body butter and almond body scrub. You can add more things into this kit also depending on your choice and desire. Tutorial
Conclusion:
You can choose any of your favorite projects from here and make some of the most unique and different gifts for people who you genuinely love and care for. Make special occasions more special with these amazing and exciting ideas for gifts and make people happy.