All of the 20 Easy DIY Rings That Are Amazing & Adjustable here are not only easy but affordable. All the rings are different from one another and are unique in their own ways. You can wear these rings with any informal outfits of yours. You will also find some hot glue rings here that look awesome. Besides this, you will also find wooden rings, elastic rings, resin rings, beaded rings, button rings, emoji rings, leather rings, Olympic rings, heart rings, and much more. You can select any idea from here and start working on it this weekend.
Among all of these DIY rings for 2023 are so attractive and appealing that you really want to try these. You will also find a ring made with a combination of gemstones and ring wires. Get into the details of the projects and see how these rings can be made. Rings are an essential part of our accessories collection. Make some exciting rings so that your jewelry collection can be made more appealing and eye-catching. See the crafts and supplies that are used here and gather them before you start.
Necklace Ideas – Choose your favorite ideas from here and do this activity wholeheartedly so that you have Necklaces for every occasion. You can add pearls with different colors to match your outfit.
1. How To Make Adjustable Wire Rings Using Craft Wire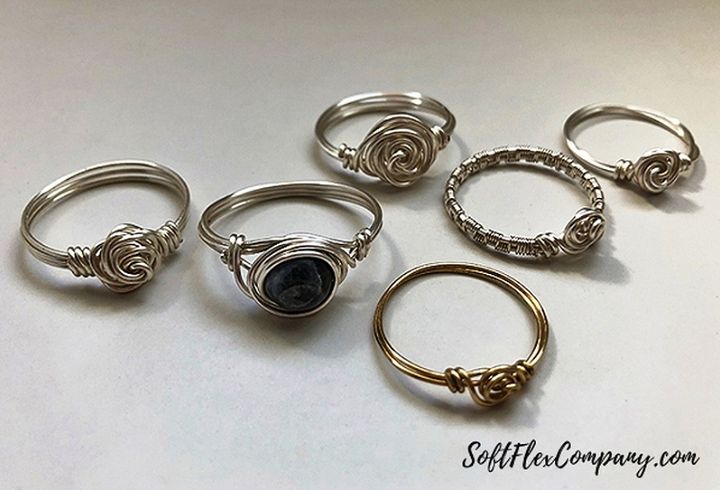 Are you interested in making an adjustable ring with craft wires? If yes then you must get started with this project. You will need soft flex craft wire, beads, nose pliers, jaw pliers, tool magic and cutters. Gather the supplies and get started with the making of an interesting piece of accessory. Tutorial
2. DIY Twist – Knot Wire Rings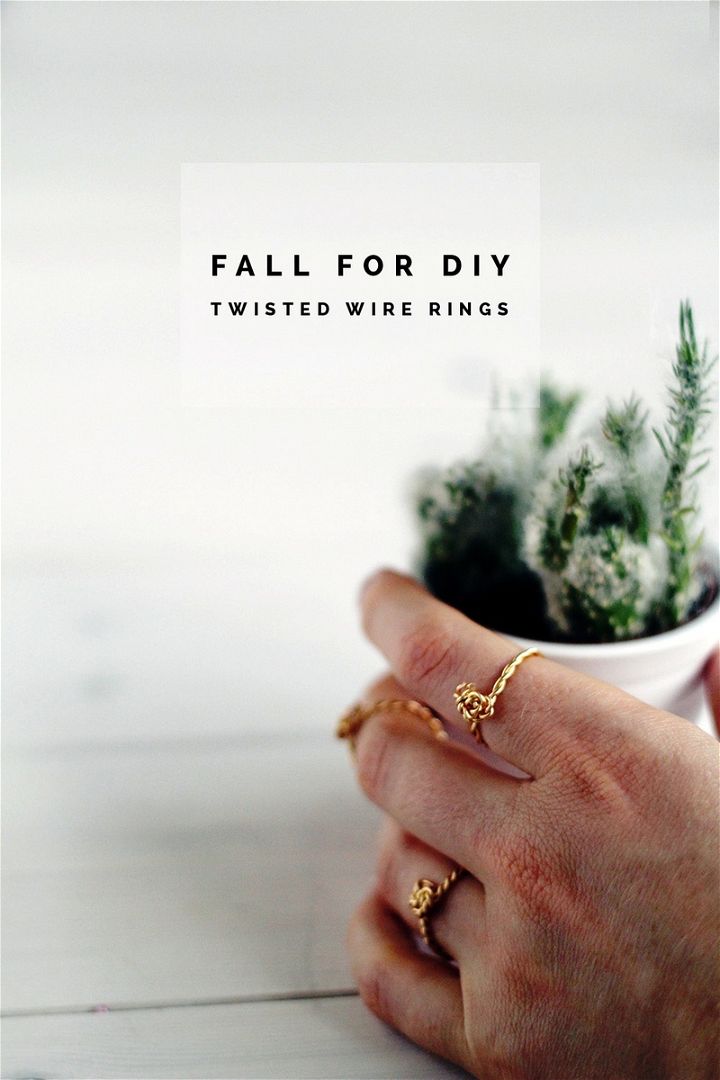 This is a knot wire ring that we see here. If you are also interested in the making of this ring here you must see the details and get started. In these rings we can see how the middle decorative part is made only by twisting the wire of the ring. For this you will need an 8mm wire, cutting pliers, chain nose pliers, ring mandrel and nail file. Tutorial
3. Antler Rings And How To Make Them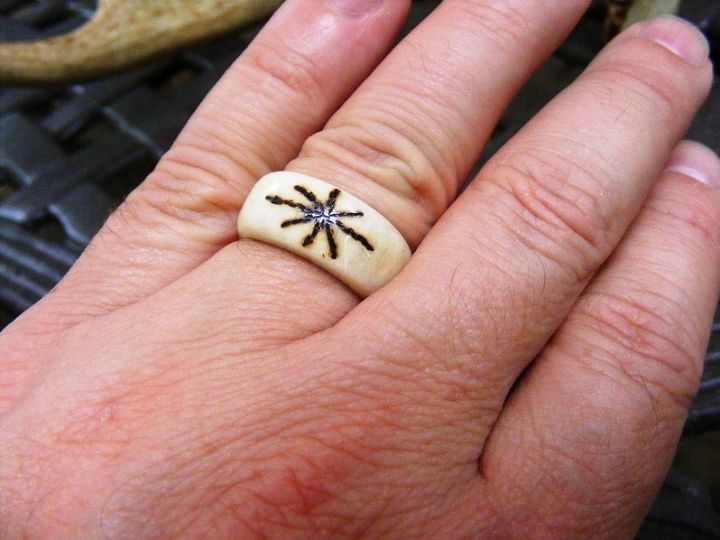 This antler is all you need to bring a spark in your jewelry collection. You will start off by selecting the deer antler and then measuring the ring size comes. You will then drill the ring hole through the antler. You will then cut out the ring. In the next step you will sand and shape your craft. Towards the final steps you will add accents and decoration over your rings. Tutorial
DIY Earring Design – Earrings are a piece of jewelry that is loved by almost everyone who loves to wear accessories and jewelry items.
4. Hot Glue Rings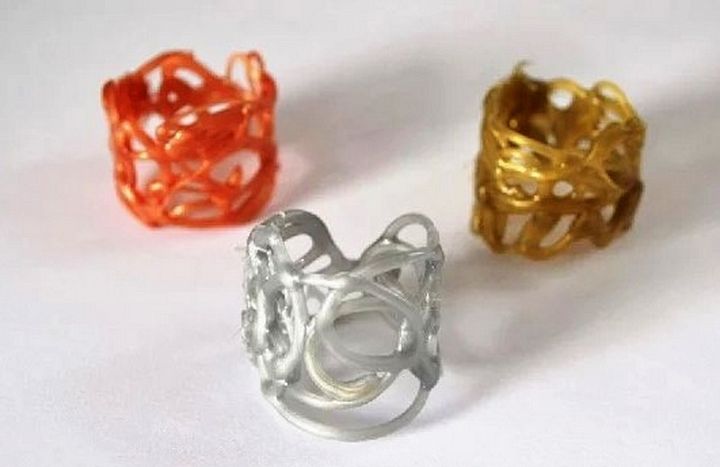 Have a look at this unique ring which is made using hot glue gun. For this project you will need hot glue gun, hot glue refills, embellishments and a piece of glass. Gather the supplies and get started with this amazing craft. You can wear this ring on any of your casual dresses in an informal outdoor event. Tutorial
5. Simple Wooden Rings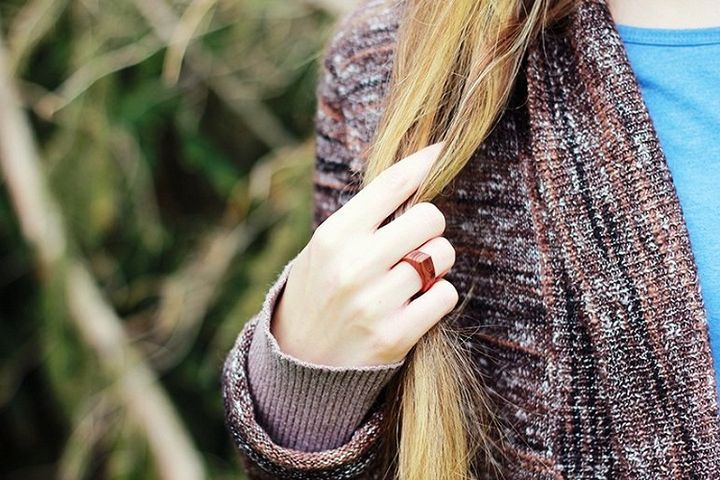 Are you ready to make this simple wooden ring all by yourself? The materials that you will need for this craft are scrap pieces of hardwood, drill, scroll saw, belt sander and some type of finish. Gather the supplies before you start off and after a little bit of effort you will be able get some of the desirable results as shown here. Tutorial
6. Easy Elastic Ring DIY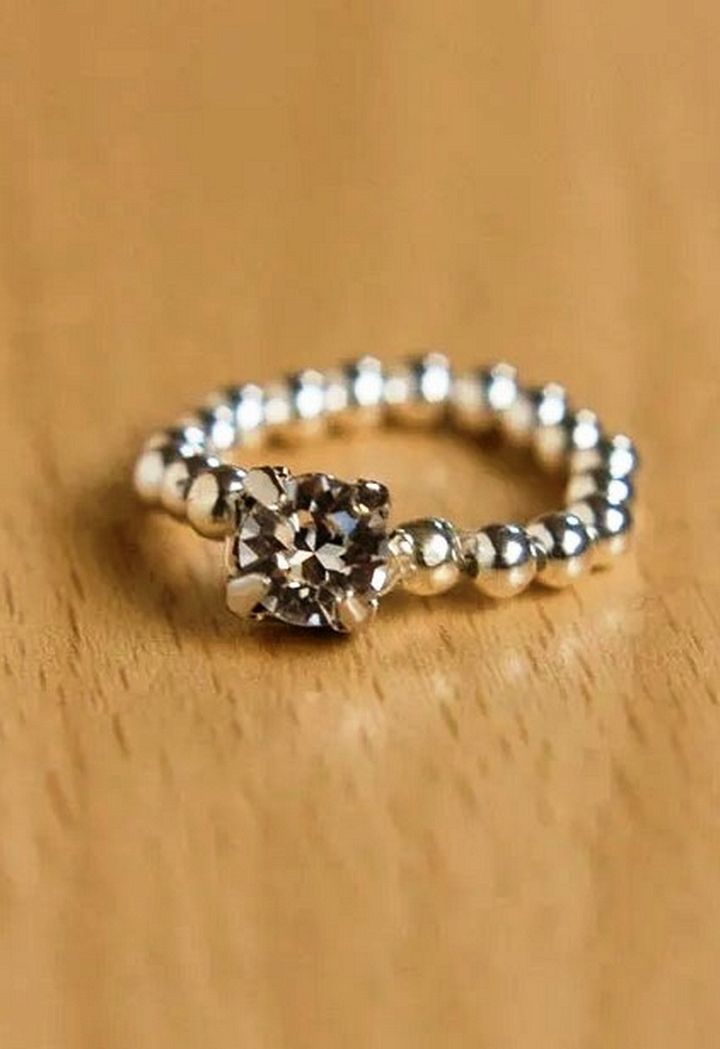 This is an easy diy ring that you see here in this project. You will see complete details of the projects here and you can easily make this stunning ring all by yourself. You sill start off by first treading the beads on to the elastic. Move on with the rest of the steps and you will get some desirable and interesting results Tutorial
7. How To Make A Resin Ring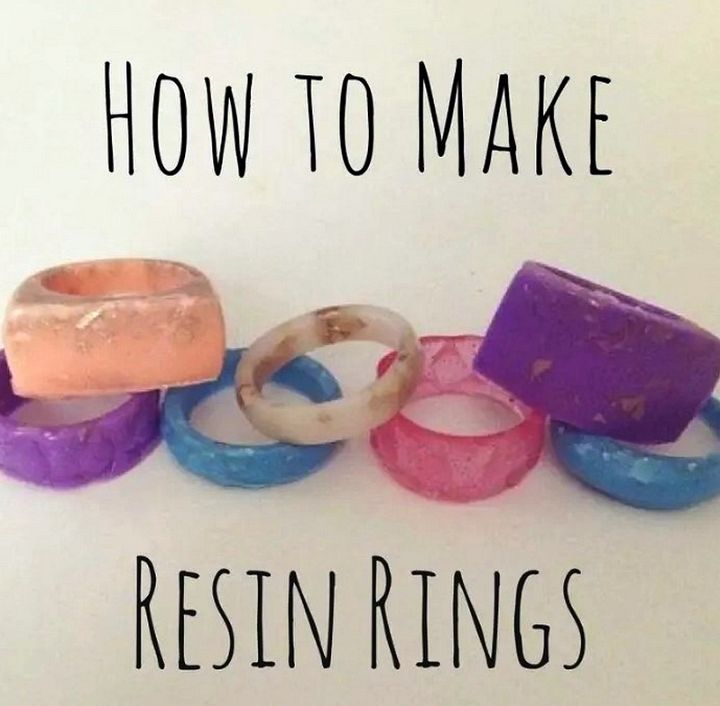 Let's make this diy resin ring with the help of this project. You will need a silicon mold-making kit and rings. Besides this, you will also need acrylic paint, glitter, wax paper, disposable cups, Popsicle sticks, rubber gloves, and disposable measuring cups. Tutorial
DIY Jewelry Ideas – How to make your own jewelry? These are jewelry-making books that give you step-by-step instructions for many bracelets, earrings, necklace designs, wired jewelry beads, and beautiful designs.
8. How To Make An Easy Delicate Beaded Ring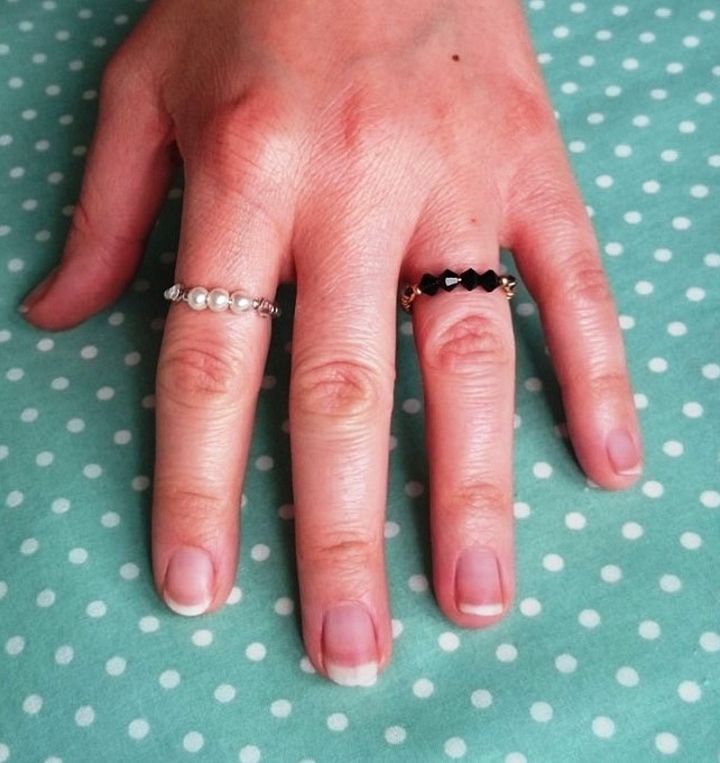 This diy project shows how we can make and easy delicate beaded ring al by yourself. You will need a few materials to make this ring and they are silver plated eye pin, beading thread, gemstone glue, flat nose pliers, wire cutters, round nose pliers and beading needle. Get your supplies ready and make this amazing craft. Tutorial
9. DIY Spider Ring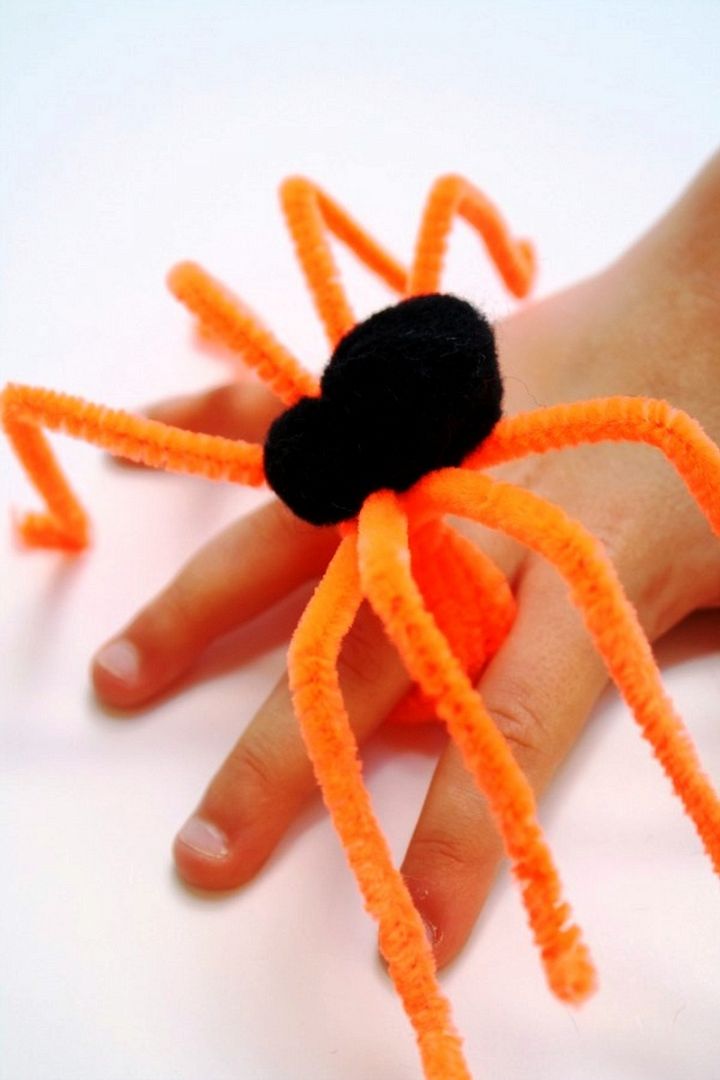 Have a look at this diy spider ring here and see how you can make this all by yourself. If you are also amazed with the idea of spider crawling over your fingers, you must follow the details and see how you can also make this to bring that spark in your own jewelry collection. Tutorial
10. How To Make DIY Beaded Rings With Pearls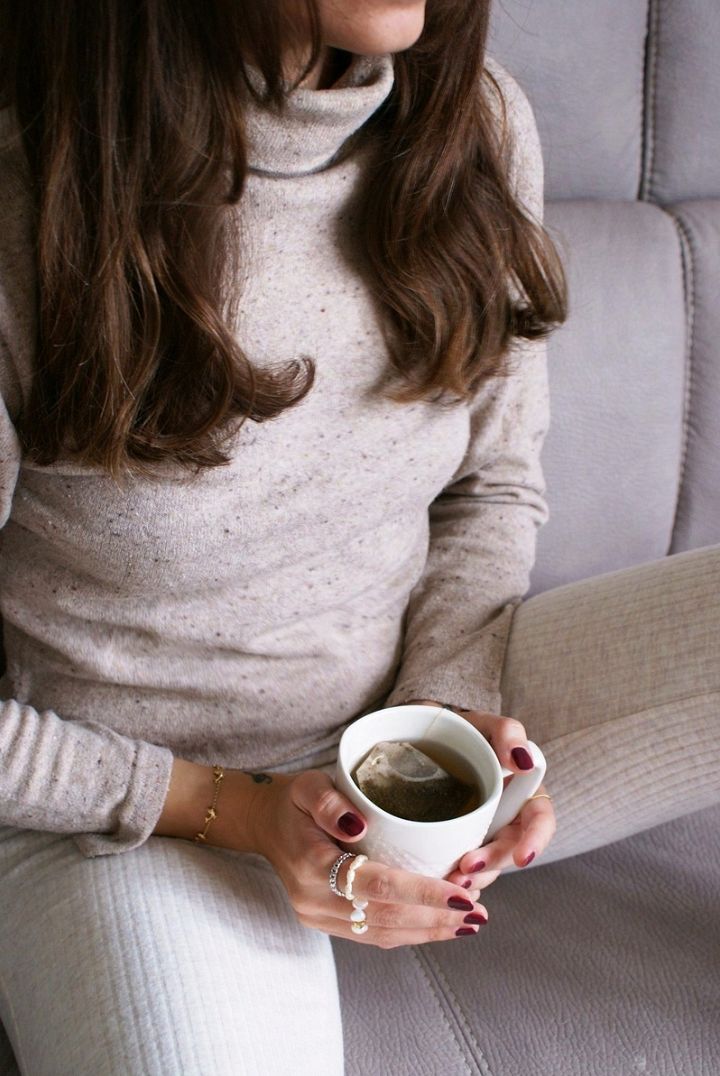 This beaded ring with pearls is all you need to bring some spark in your jewelry collection. You can also make the ring in different sizes by following the techniques tricks and tips that are told here. List down the materials that you need are get started. Tutorial
DIY Denim Bracelet Ideas – Denim fabric is very popular as it never goes out of style and always gives a youthful and vibrant look.
11. DIY Beaded Rings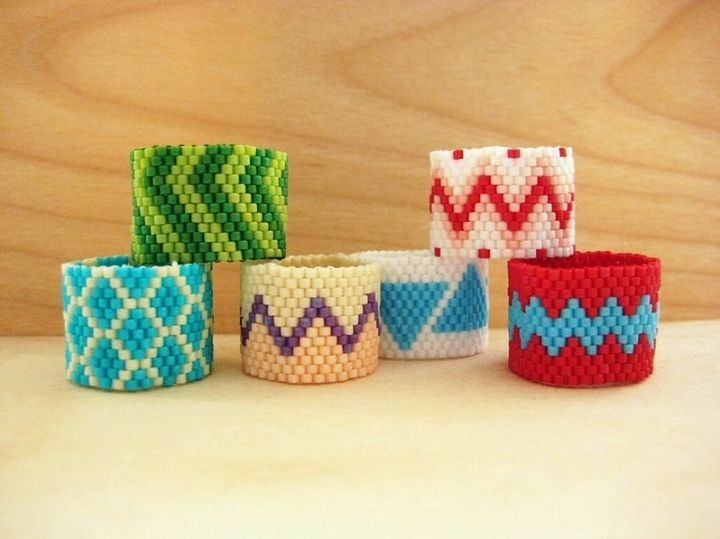 The colorful beads that we see here are definitely attractive and eye catching. If you are also in love with this beaded ring idea, you can easily get along with this project. You will see that glass beads are used in the making. Such colorful rings will look great with any of the causal outfits that you will wear. Tutorial
12. Honeycomb Rings DIY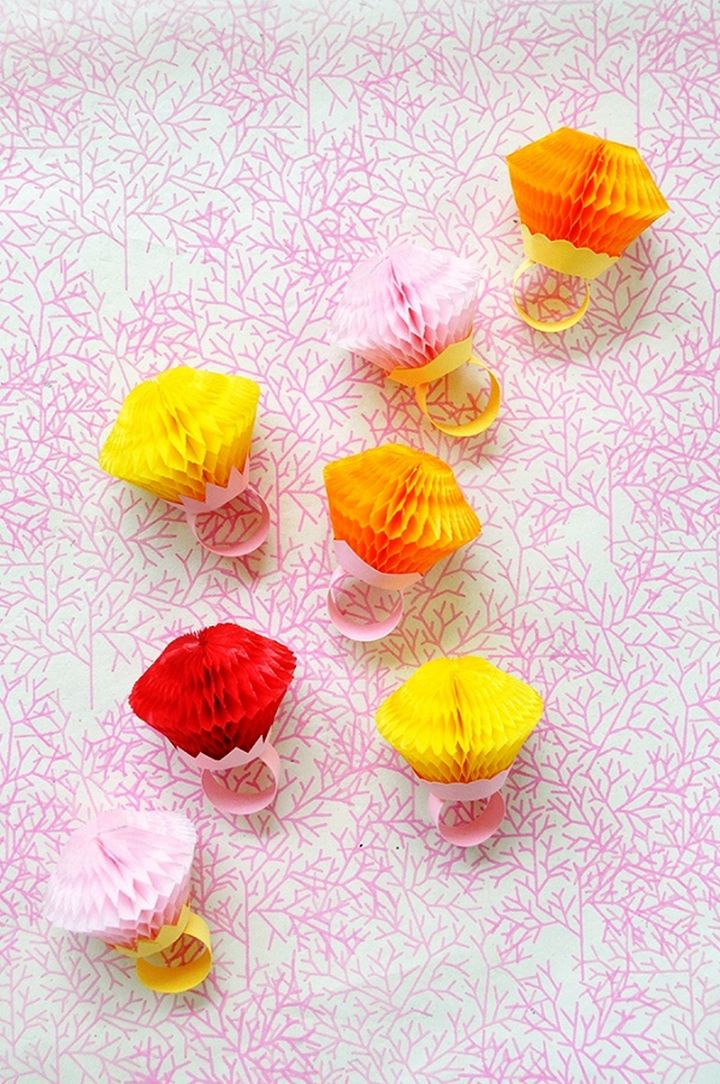 This honey comb ring idea is something that will definitely excite you. The supplies that you need for this craft are cardstock, ruler, pencil, scissors, scrap paper, honeycomb paper and hot glue gun. Follow the step by step construction process and try to get along. Tutorial
13. DIY Button Rings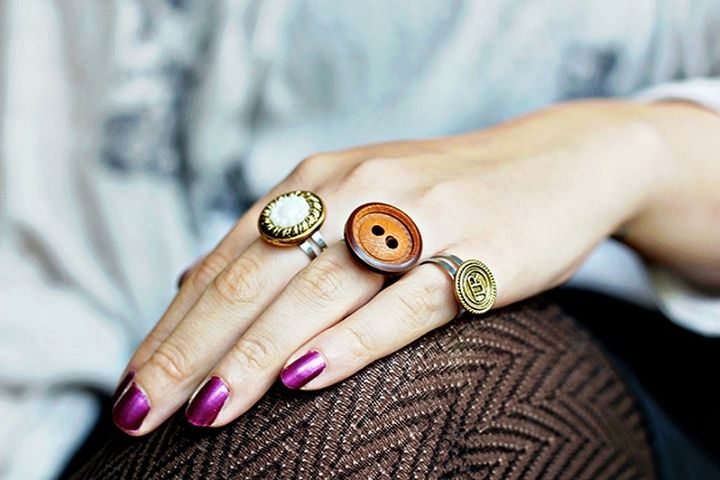 Are you also a fan of the button rings, you will love this project to bits. Get your supplies ready before you decide to start off this project. The supplies that you need are buttons, adjustable size rings, super glue and pliers. With only a little bit of efforts you will be able to create a masterpiece all by yourself that you will cherish. Tutorial
14. DIY Emoji Rings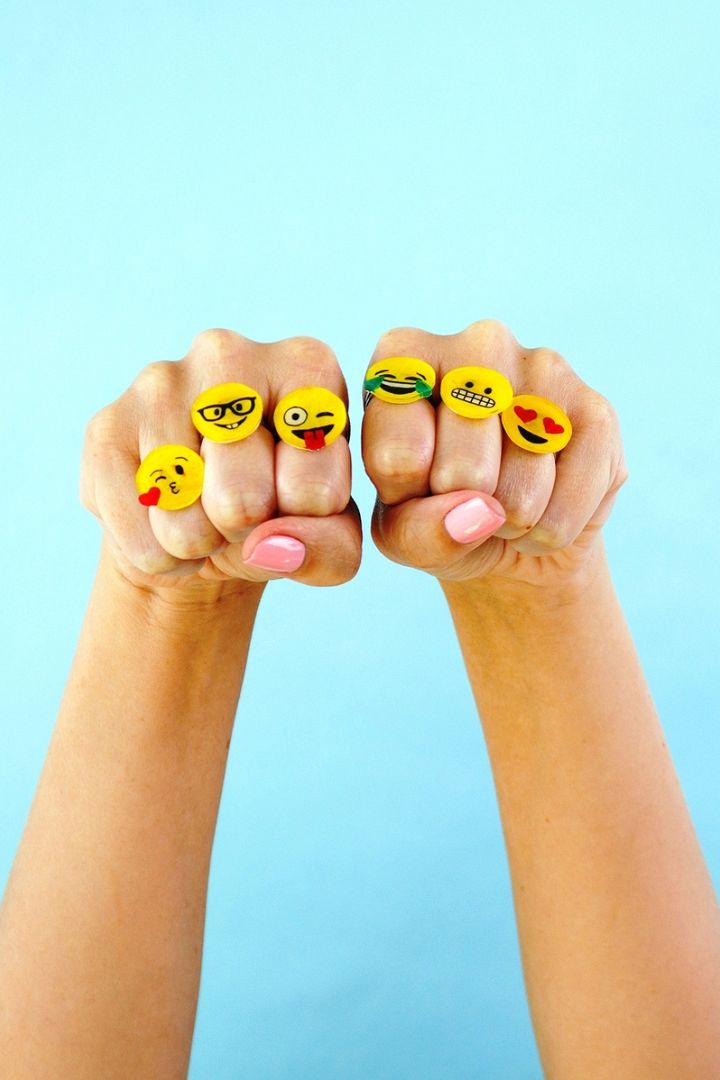 These emoji rings truly look great and you can also create these all by yourself. These rings are suitable for the teenagers and they will definitely enjoy wearing these. Emoji's are liked and loved by young girls these days therefore these rings will also be enjoyed by them. Tutorial
15. Easy DIY Wire Ring With Leather Tassels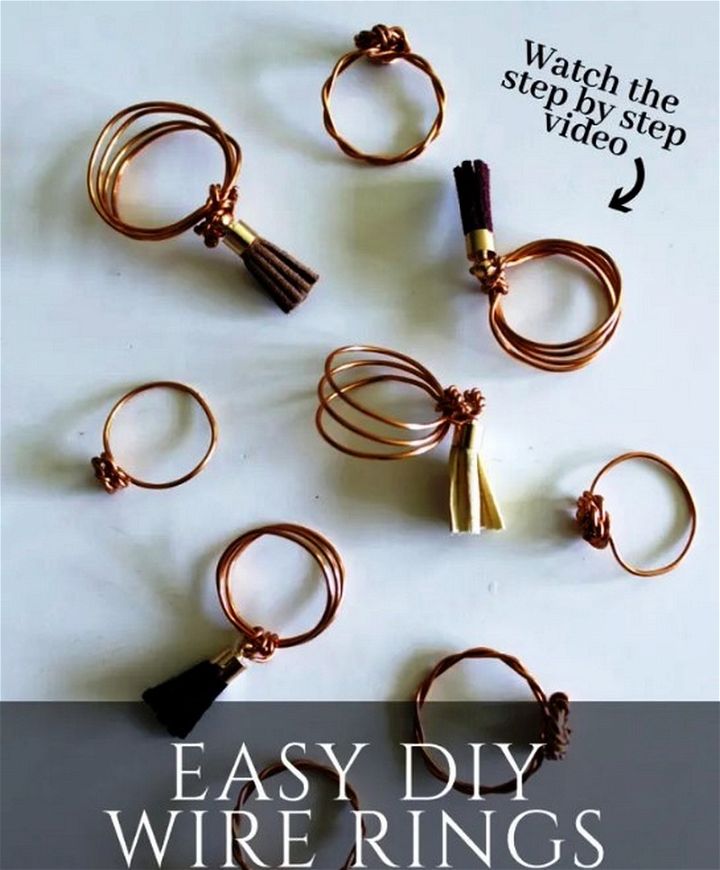 Look into the details of these rings here and see how you can also make these. This project is definitely different and unique in its own way. In these rings the tassels that you see are made with leather. If you also like leather in your accessories, this project will be of great help. Tutorial
16. Homemade Olympic Rings Craft Idea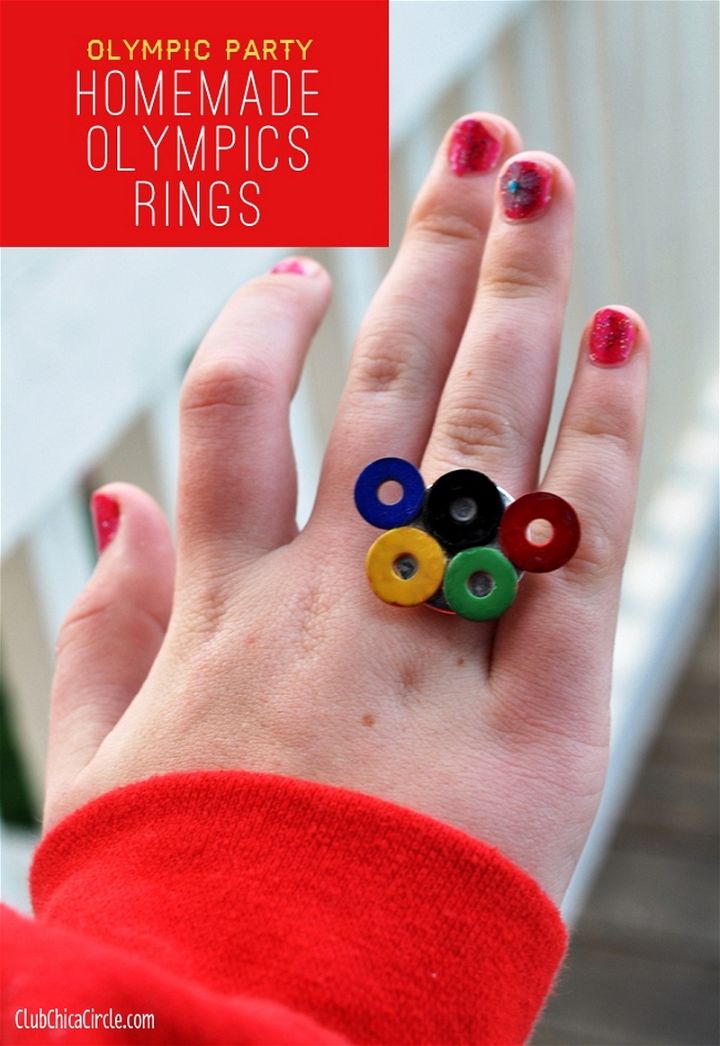 This diy Olympic ring definitely looks exciting and interesting. See the amazing colors in this ring and you will definitely want to make this all by yourself. See the step by step construction and grab the supplies for this amazing and attractive ring. Young girls will love this project for sure. Tutorial
17. DIY Pearl Choker – Rings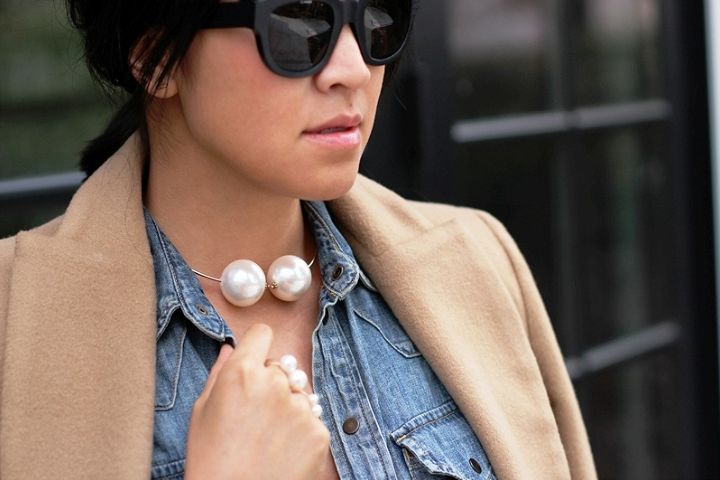 Are you ready to make these pearl choker rings here? If yes then you must see the details and how this is all done. The supplies that you need are pearl beads, gold wire choker, headpins, bead caps, glue, toothpick, heavy duty wire cutters, ultra-thin gold rings, and super glue and wire cutters. Tutorial
18. How To Make Button Rings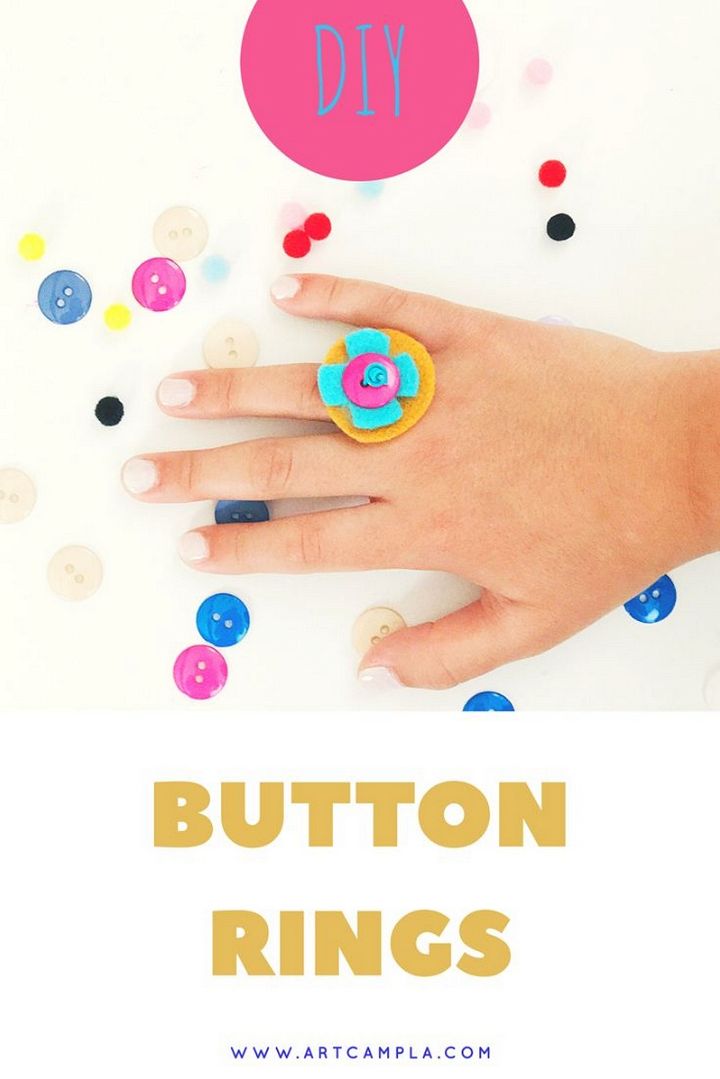 for these button rings that you see here we need a few material like pieces of felt, assorted buttons, plastic covered bendy wire, metal wire, nose pliers, sharp scissors, shears and sharpie markers. Gather the supplies that are needed and get started. Tutorial
19. DIY Conversation Heart Rings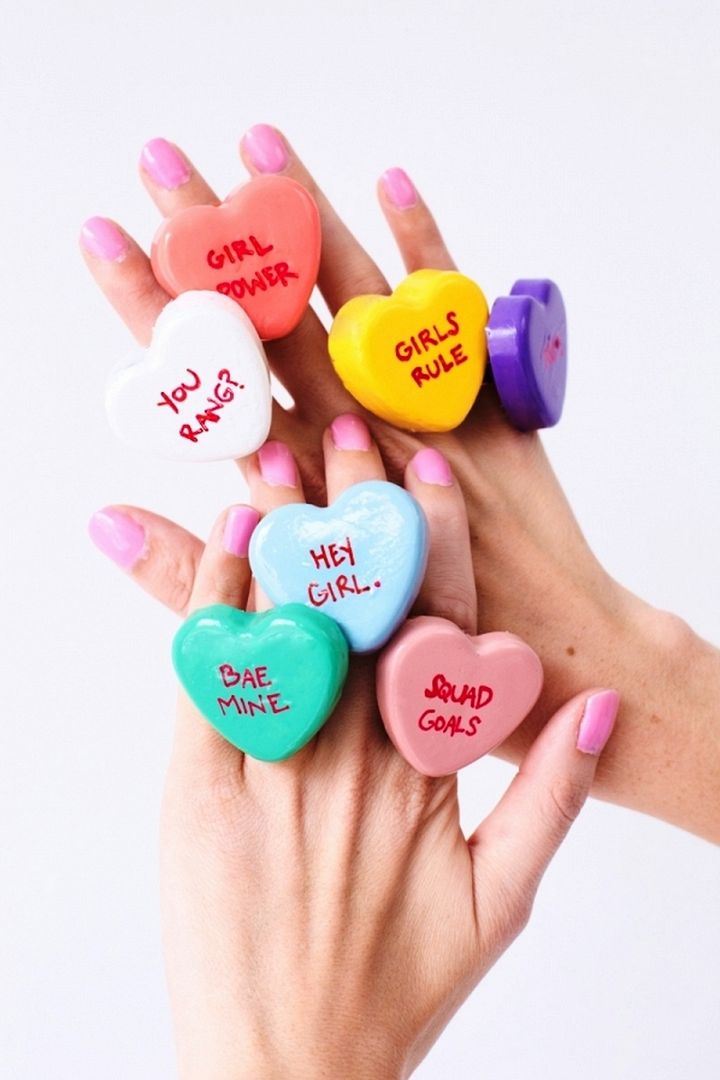 Have a look at these conversation heart rings here and make some for yourself. You can also make these rings with the help of the process. These rings are not only fun to wear but also its so much of fun while creating these. For this you need silicon ice cube molds, hot glue gun, nail art pen and ring blanks. Tutorial
20. How To Make A Wire-Wrapped Gemstone Ring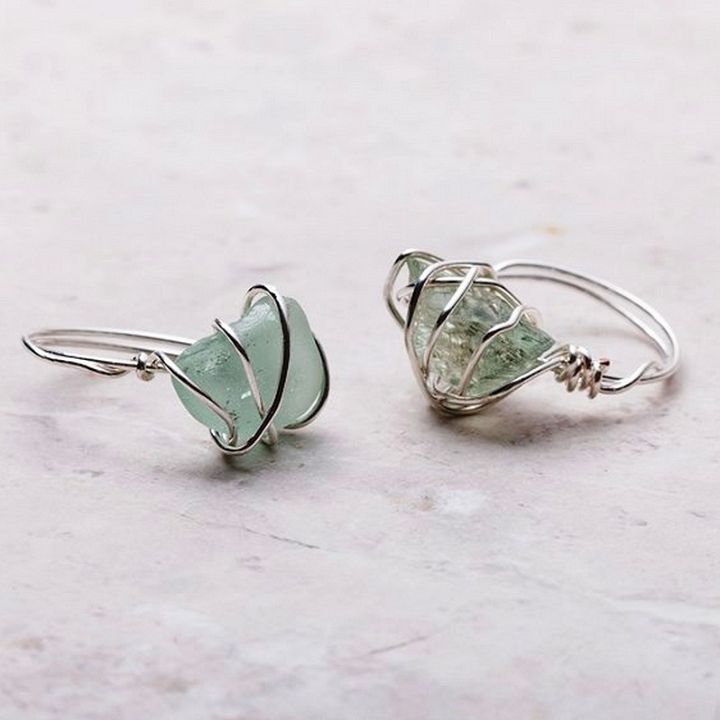 This ring is a beautiful combination of wires and gemstones. The gemstones are wrapped in wires in this project as you can see. Follow the step-by-step construction here and see how everything is done. You will also get to know about many tricks and tips. Tutorial
Conclusion:
Pick and choose any of your favorite ring projects from here and see how it is made. Make an effort to make the ring of your choice. You will find rings for all ages here from teenage to adults and also for little kids.