All these 15 DIY Mirror Frame Ideas You'll Want in Your Home are not only simple but very classy. All the ideas are different from each other and unique in their own ways. Even if you are a beginner, you can still get along with the projects and ideas that you see here. See the detailed tutorial as well as the written description so that you do not miss out on anything in the process. Once you have made the correct efforts for the mirror framing and decorations, you will get the most outstanding results.
Among these DIY mirror frame ideas, you will find plans like vanity light mirrors, back-lit mirrors, flower-surrounded mirrors, tiffany mirror frames, wooden eye wall mirrors, dollar tree mirrors, and much more. Besides this, you will also find Rustic Décor for your mirrors. You can also get started with these amazing projects if you are concerned about your own home décor. See the details of the supplies also so that you can gather them before you start off.
1. $50 Full-Length Wall Mirrors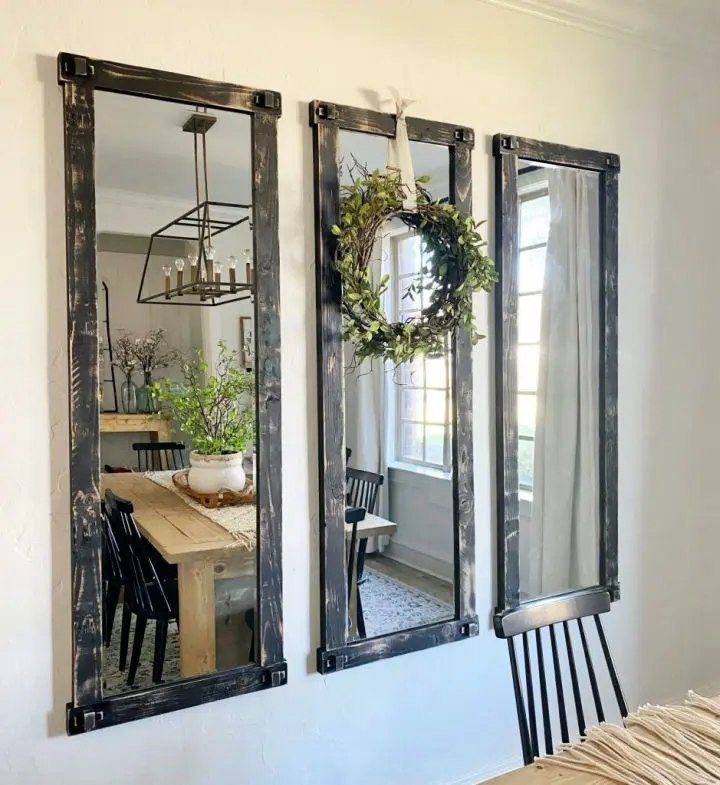 Mirrors can have a huge impact on the Entire Home Décor. This is a full-length wall mirror that you see here and do this all by yourself. You must follow the instructions given here as well as the tutorial so that you can achieve the best and desired results. Tutorial
2. DIY Vanity Mirror Project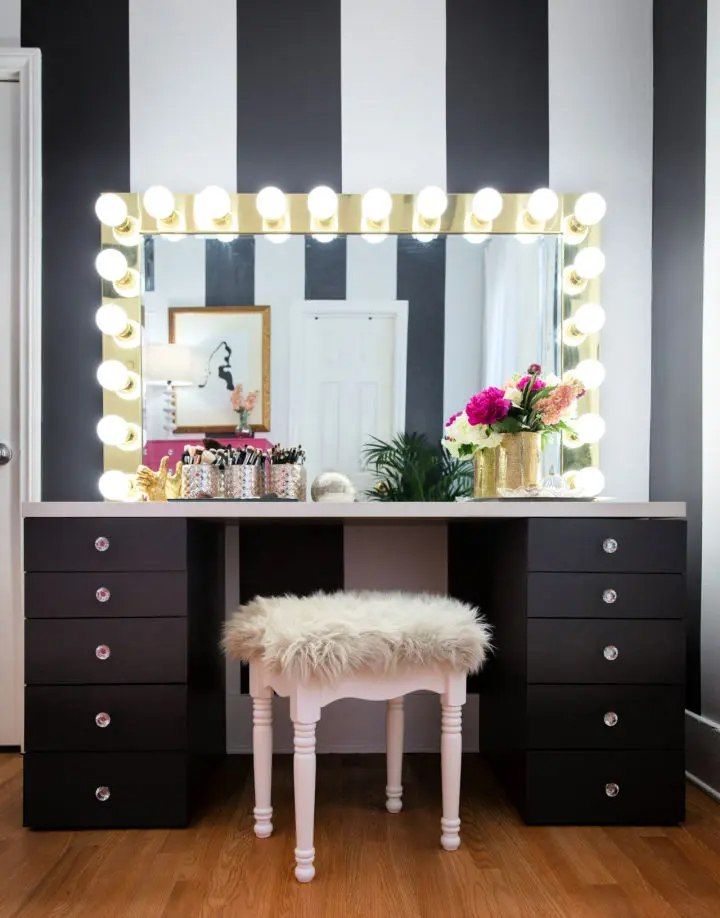 This vanity mirror project is all you need to make a great change to your home décor in general. If you are also into home décor and like to make your home look more interesting than ever, this project will be of great help for sure. The supplies that are involved are a frameless mirror, vanity light strips, light bulbs, plywood, replacement plug, remote plug adopter, table saw, measuring tape, sandpaper, screws, and paint. Tutorial
3. IKEA Infinity Mirror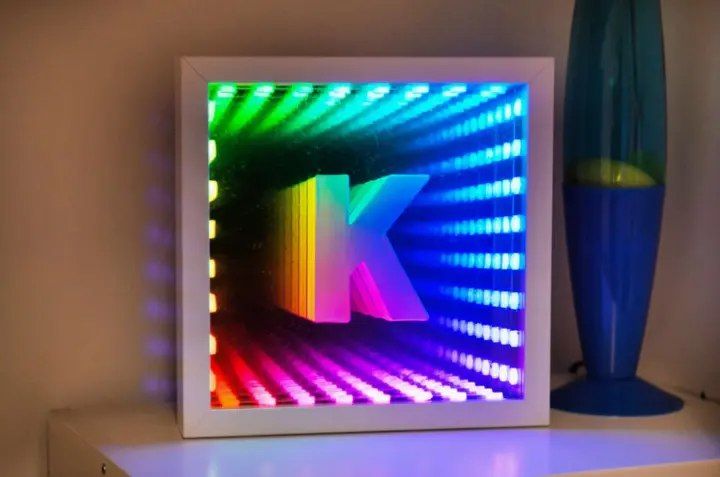 Are you also amazed at this IKEA infinity mirror? If yes then you must make some effort to make this all by yourself. You will need Ikea ribba frame, lids, mirror film, mirror, wire, led driver, and adaptor. The first step here would be drilling the template, drilling holes comes next. The third step is about the countersink and Painting. Move on with the rest of the steps and you will be achieving some surprising results. Tutorial
4. No Grout Mosaic Tile Mirror Frame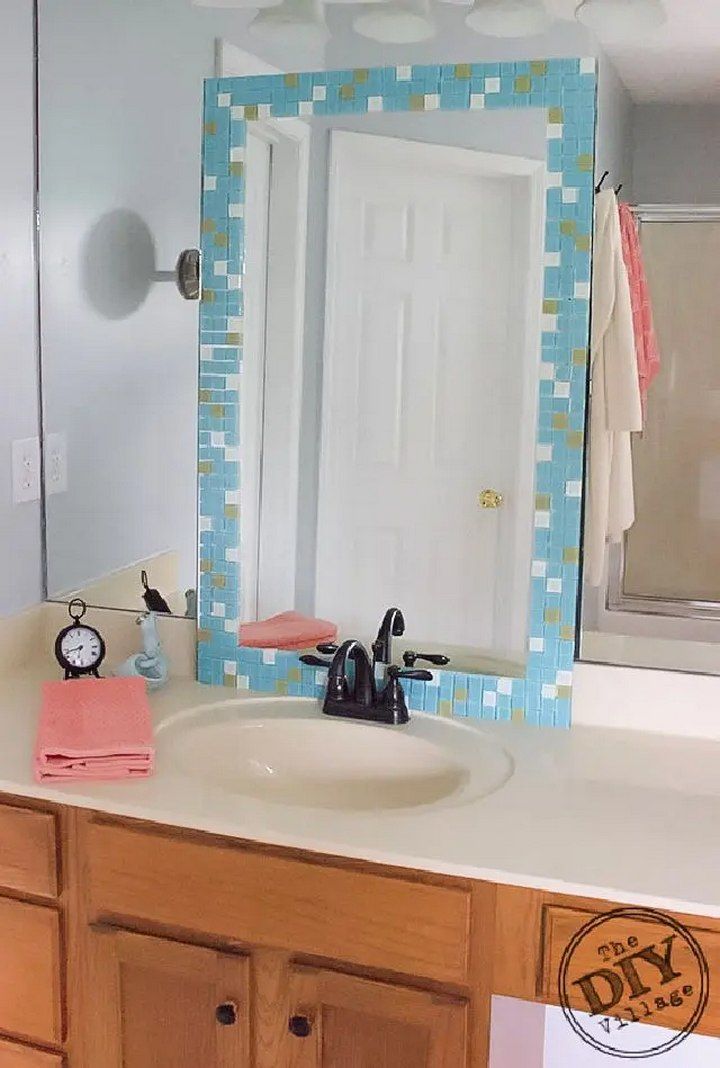 This is a no-grout mosaic tile mirror frame that you can also try all by yourself. the materials that you need for this project are listed here scotch clear mounting tape, scissors, utility knife, mosaic tiles, and mirror. Gather the materials and get started with this amazing and interesting mission. Tutorial
5. DIY Backlit Mirror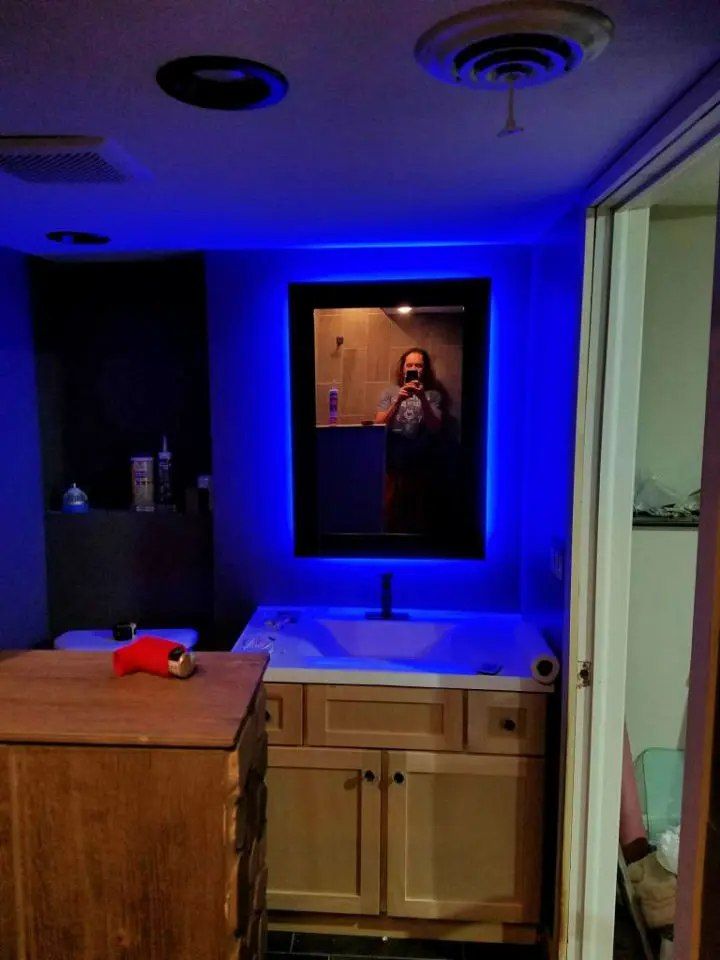 This DIY backlit mirror is something that you need to make space for, in any room of the house. Lights at the back of the mirror will surely make the look of the mirror more appealing and eye-catching. The ambiance changes when you put something like this in any space of the house. Tutorial
6. DIY Flower Mirror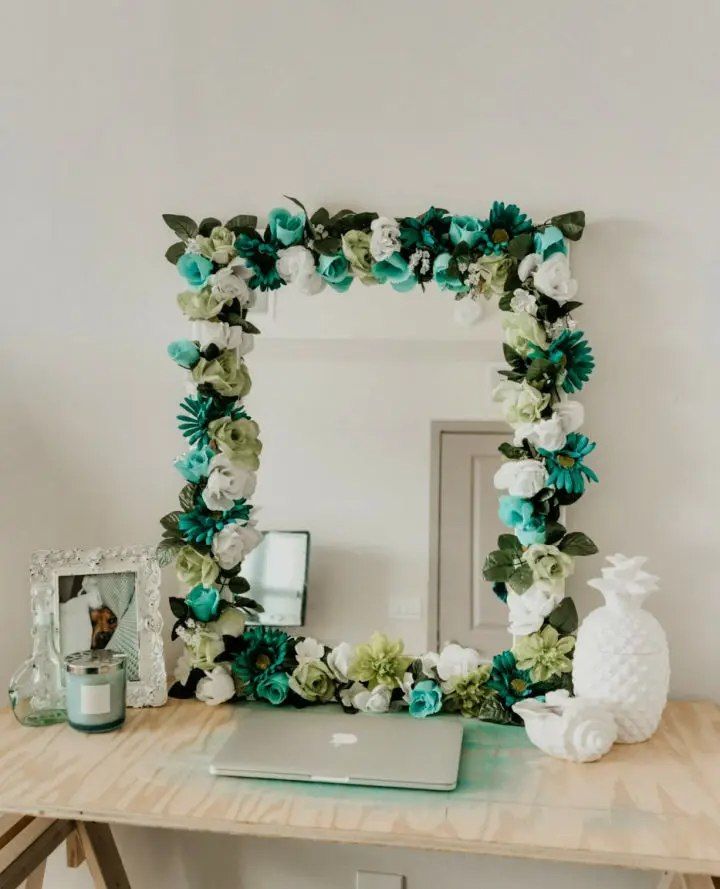 Have a look at this DIY flower mirror over here and see how you can also do this all by yourself. The things that you need for this project are a mirror, a hot glue gun, and of course fake flowers. See the results once you have made the effort for this beautiful and interesting project. Tutorial
7. How to Frame a Mirror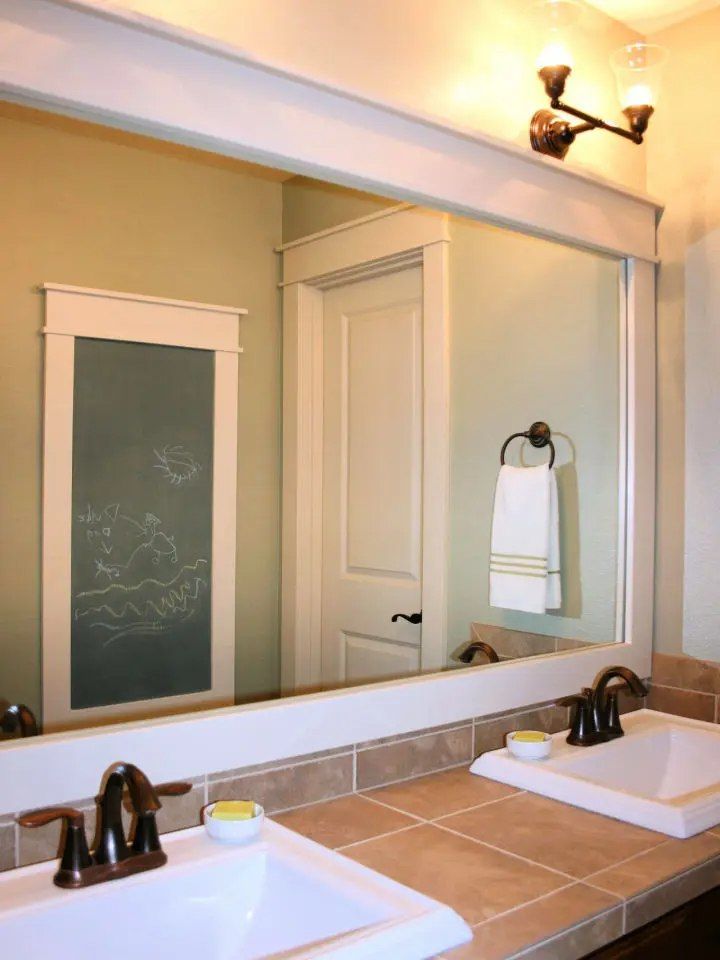 This DIY project shows how we can frame a mirror easily within a few steps. The list of materials is a bit too long and you can easily get along with the process. The supplies include wide primed baseboards in different measurements, and levels, latex paint, a latex paint extender, an extra fine sanding pad, a paintbrush, painter's tape, tack cloth, and drop cloth. Tutorial
8. Vanity Mirror With Lights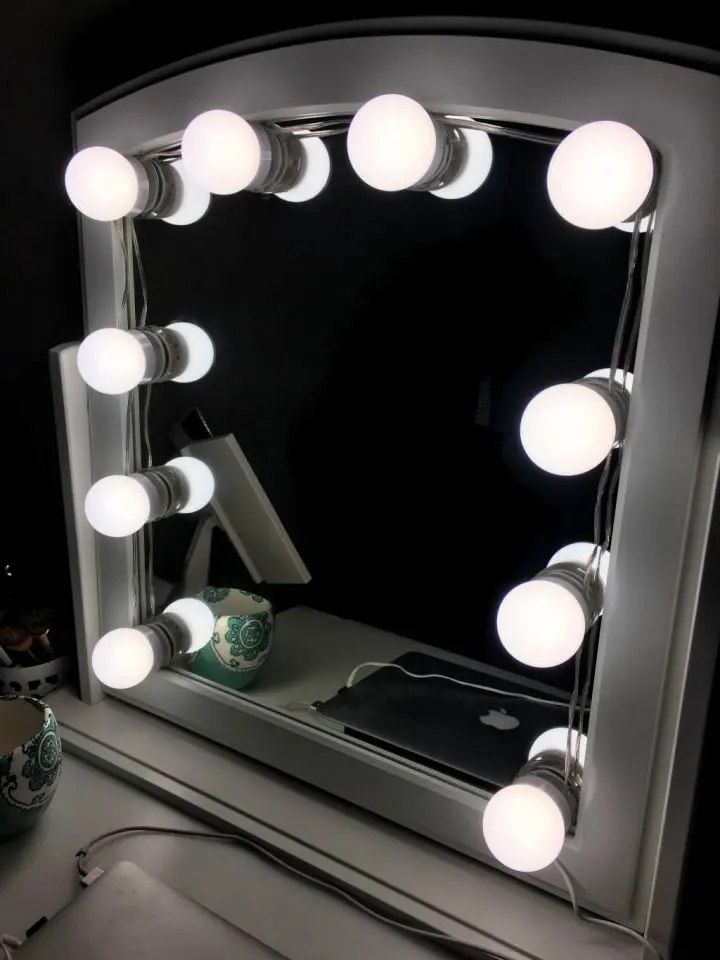 Take a look at this vanity mirror with lights and see how your own version turns out to be. You need a led vanity light kit for this project over here and an idea mirror. A complete process is given here so that you can easily get along. Besides this, you must also realize that such a style of mirror is trendy and notable for everyone. Tutorial
9. Pottery Barn Eagan Mirror Frame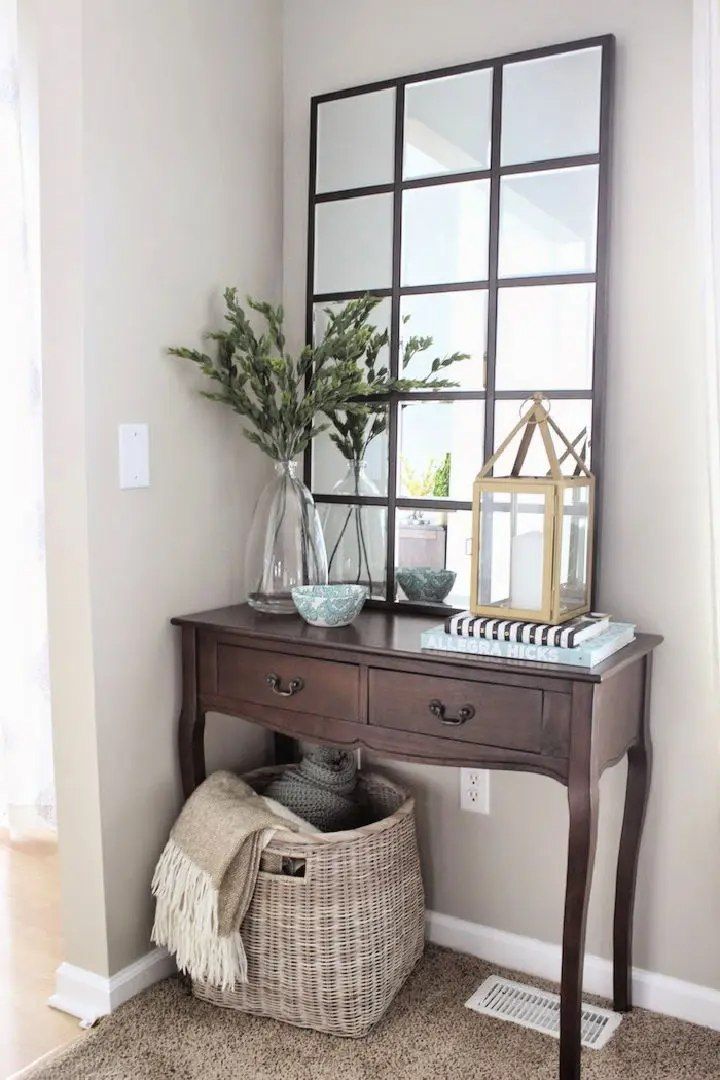 See the details of this DIY pottery barn Eagan mirror frame and try to make this all by yourself. The whole process is very simple and you can easily catch up with this. If you are a beginner in such projects, you must see the tutorial also so that you can easily catch up and get the desired results. Tutorial
10. DIY Spoon Mirror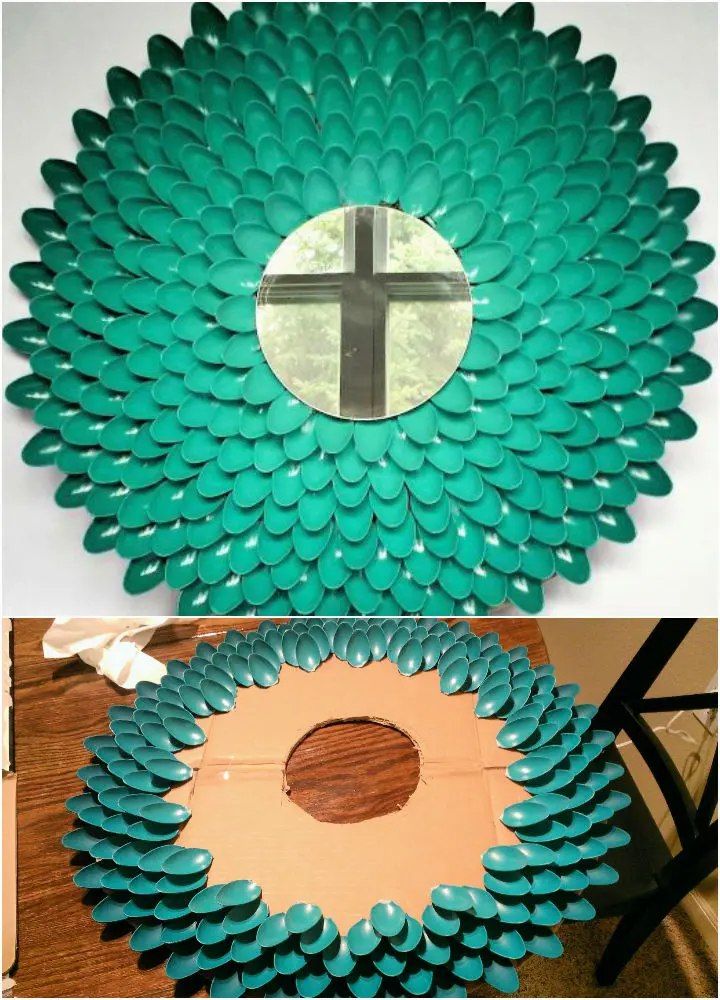 This DIY spoon mirror is something very unusual and you will not this very often. These seem to be the trendiest ideas so far regarding the decoration of mirrors. For this, you will need three packages of plastic spoons, acrylic paint, paint or sponge brush, spray sealer, hot glue gun, and cardboard. Tutorial
11. Tiffany Mirror Frame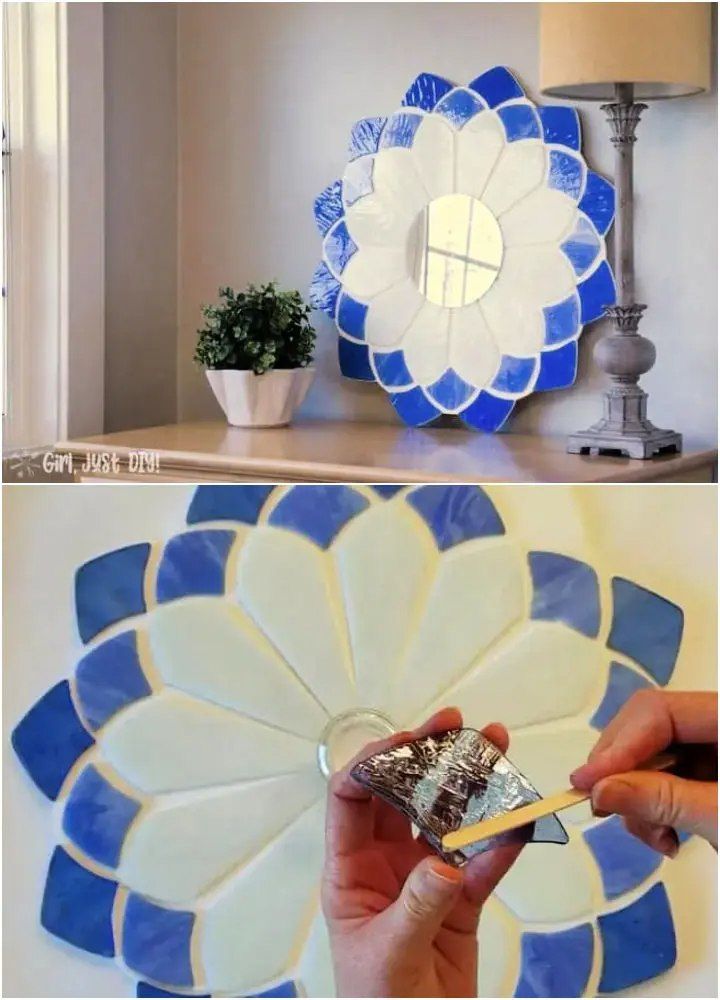 A tiffany mirror frame can be something that easily makes any space look well-decorated and celebrated like never before. the supplies that you need for this project are old tiffany lamp shade, wire cutters, jewelry pliers, a wood burning kit, a razor blade, plywood, a jigsaw, a round mirror, leather gloves, craft paint, glue, a picture hanging kit, sanding sponge and particulate mask. Tutorial
12. DIY Wooden Eye Wall Mirror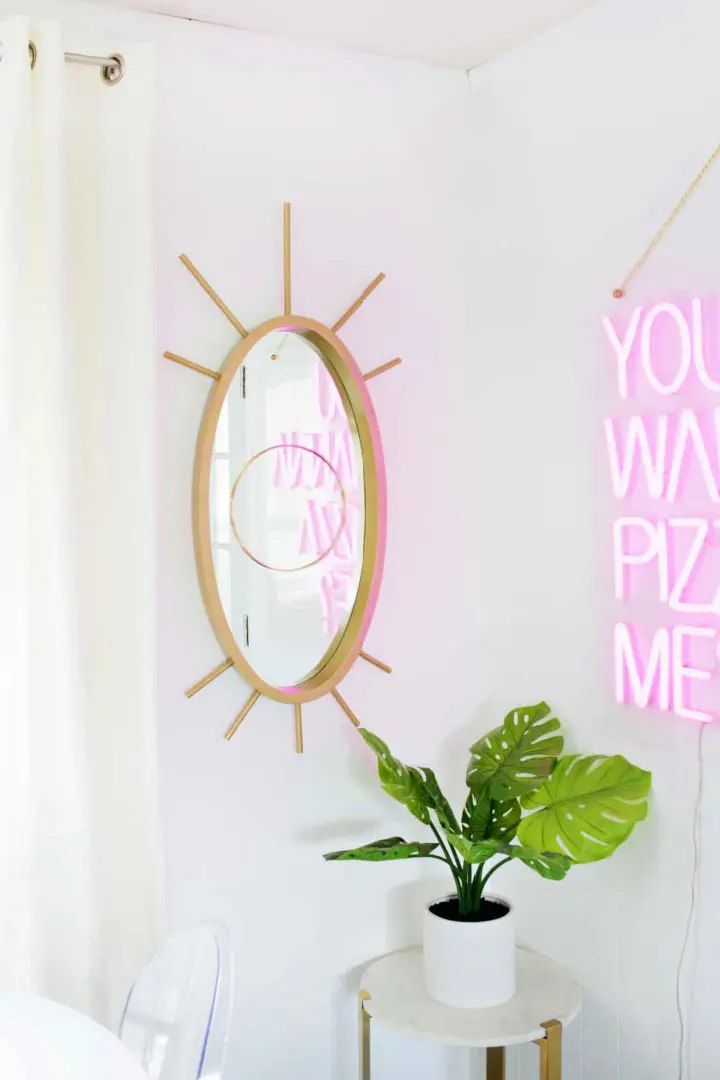 This is a wooden eye wall mirror that you can easily make all by yourself. The supplies that you need for this project are a wood frame mirror, wooden dowel rods, drill bits, wood glue, a saw to cut dowels, a gold ring, super glue, paint for the mirror, and painter's tape. Tutorial
13. Dollar Tree Window Pane Mirror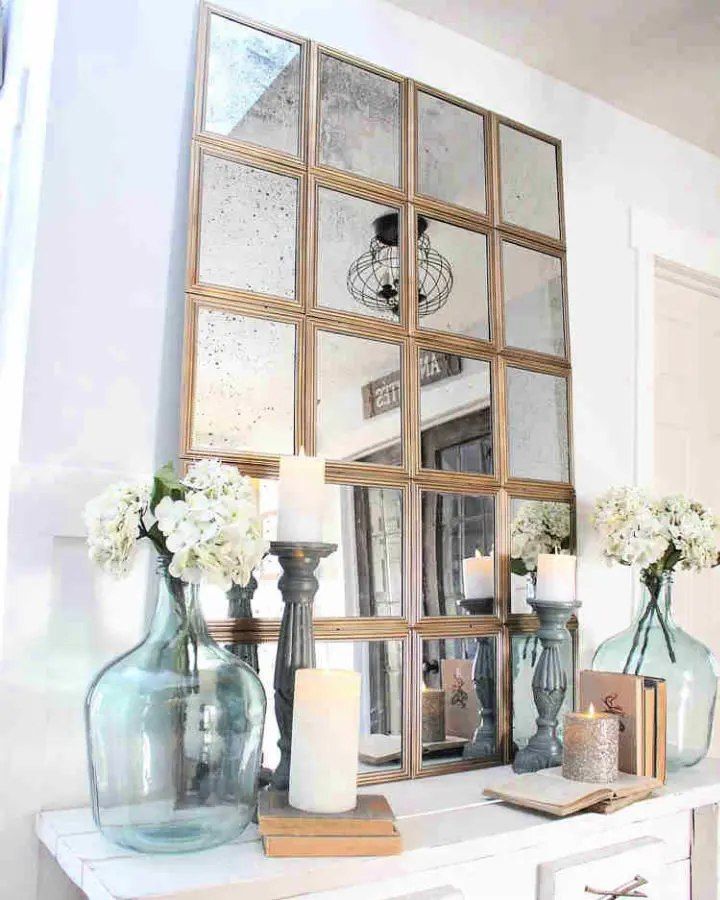 Let's make this DIY dollar tree plain window mirror. If you are also into home décor and constant changes in the decoration of different places in the house, you will love this project for sure. For this, you will need dollar tree mirrors, a large piece of plywood, spray paint, a paint chemical stripper, a heavy-duty oven cleaner, saran wrap, a flat edge scrapping tool, a hot glue gun, and gorilla glue sticks. Tutorial
14. Rustic DIY Sunburst Mirror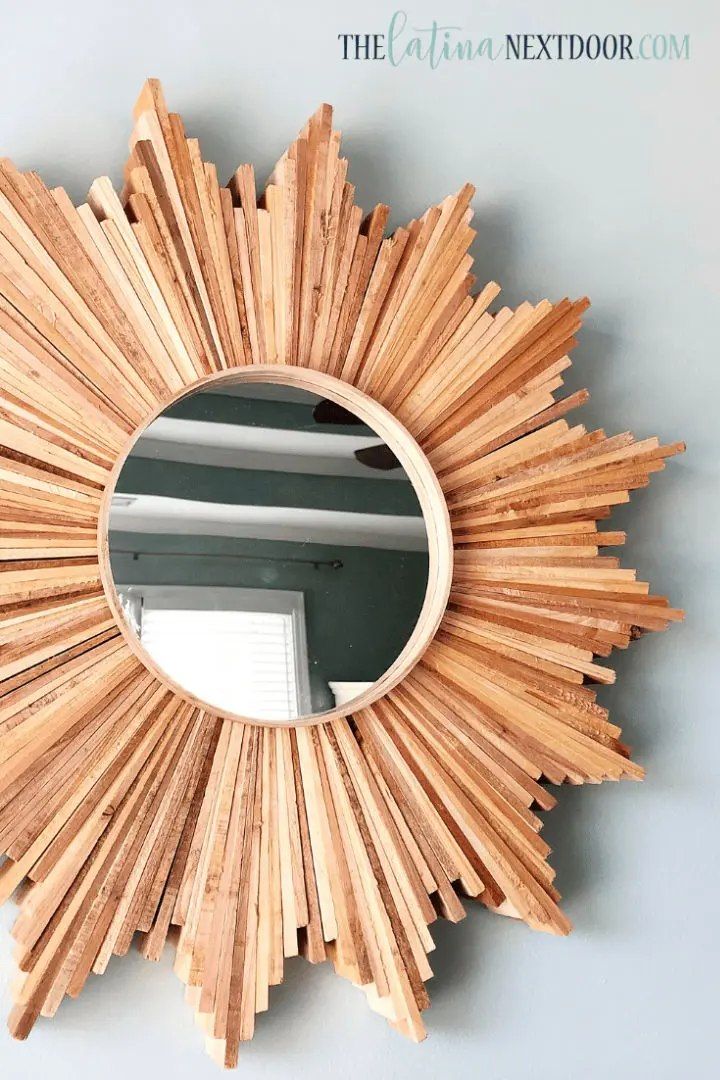 This rustic sunburst mirror is all you need something that will make any space look more exciting than ever before. The supplies that you need are wood shims, wood glue, clamps, an embroidery hoop, a round mirror, and a wire hanging kit. Gather the supplies and get started. Tutorial
15. Multiple Panel Mirror Frame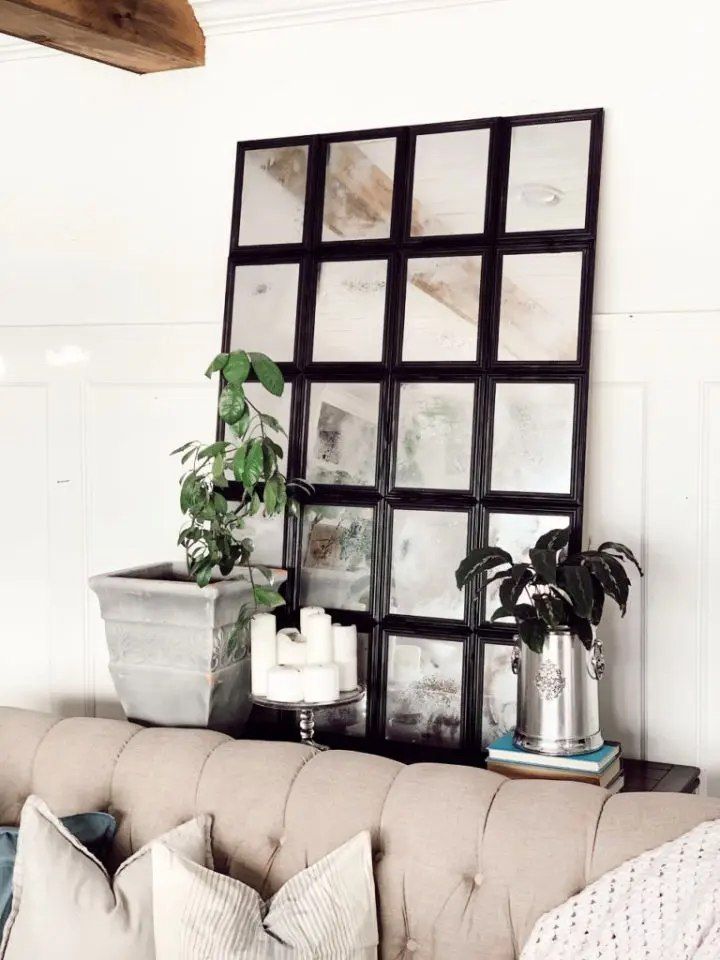 Mirror frames can be of different designs and styles and this is a multi-panel mirror frame. You can easily catch up with this project and see some amazing results coming your way. This mirror gives an antique look and that is amazing. Decorate your home with this amazing mirror before the festive season starts. Tutorial
Conclusion:
Pick and choose any of your favorite projects from here so that you can make the most attractive and desirable mirrors and a mirror frame in your house. You will find a variety of ideas to decorate your mirrors and make mirror frames so that any wall or window in the house looks decorated and celebrated.