Best Craft Ideas for DIY And Crafting Lovers Making DIY Projects is an art that not everyone can learn or already have. You can only explore this field if you have some passion and love for creativity and innovation. Make use of different things to make different things and you will be super proud in the end for doing a such experiment in life. These DIY craft projects for craft lovers include all simple and basic techniques and tricks with which you can easily be able to decorate your home and serve many purposes like storage etc.
These DIY craft projects for crafts lovers are all budget-friendly and not very time taking at all. You can pick and choose your favorite project to start with and then there will be no looking back as creative projects are always so much fun and you get to learn a lot. You can also engage your kids while doing projects like making pinwheels and a lot more. Take out some time this weekend and make some quick craft projects with the help of these guidelines given here.
1. DIY Washi Tape Organizer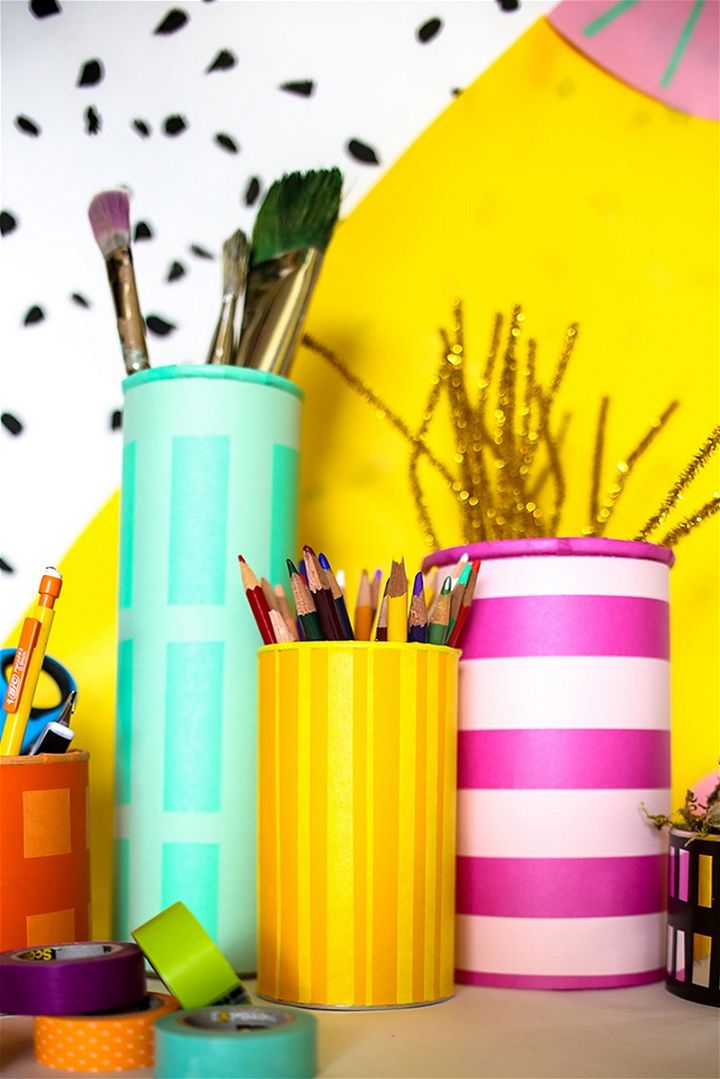 There are many art and craft projects that involve very less expensive and still, the end results and stunning one such craft that make amazing products is washi tape. Washi tape can literally do wonders in the creative world. Have a look at this washi tape organizer and you will realize that you can also make a version of yours with the same guideline. here!
2. DIY Magnetic Pencil Holder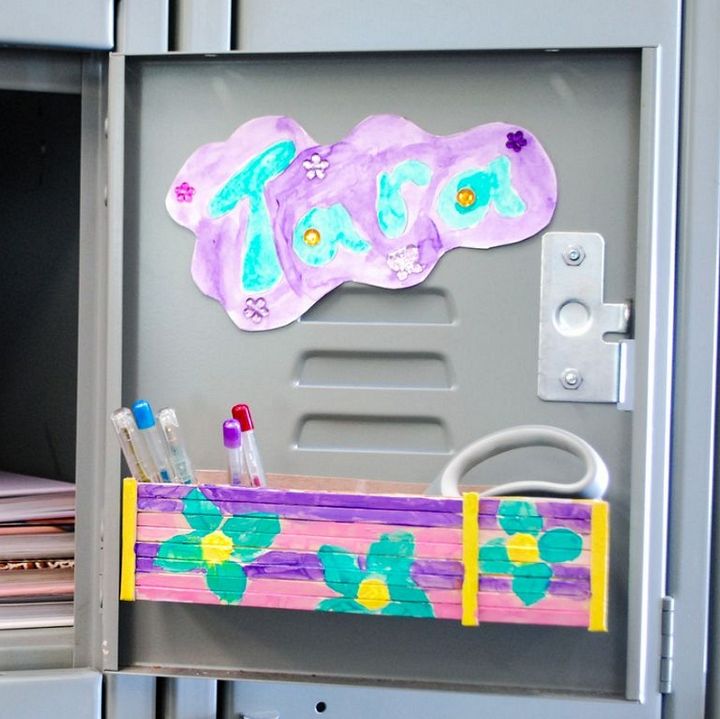 You might have seen many pencil holders of so many types but this one is surely different. This DIY project shows how you can make you're magnetic Pencil Holder differently and impress everyone with a unique creation of yours. You will be surprised that this pencil holder is made with cereal and hence it's projecting a great deal of recycling. here!
3. How To Make Pinwheels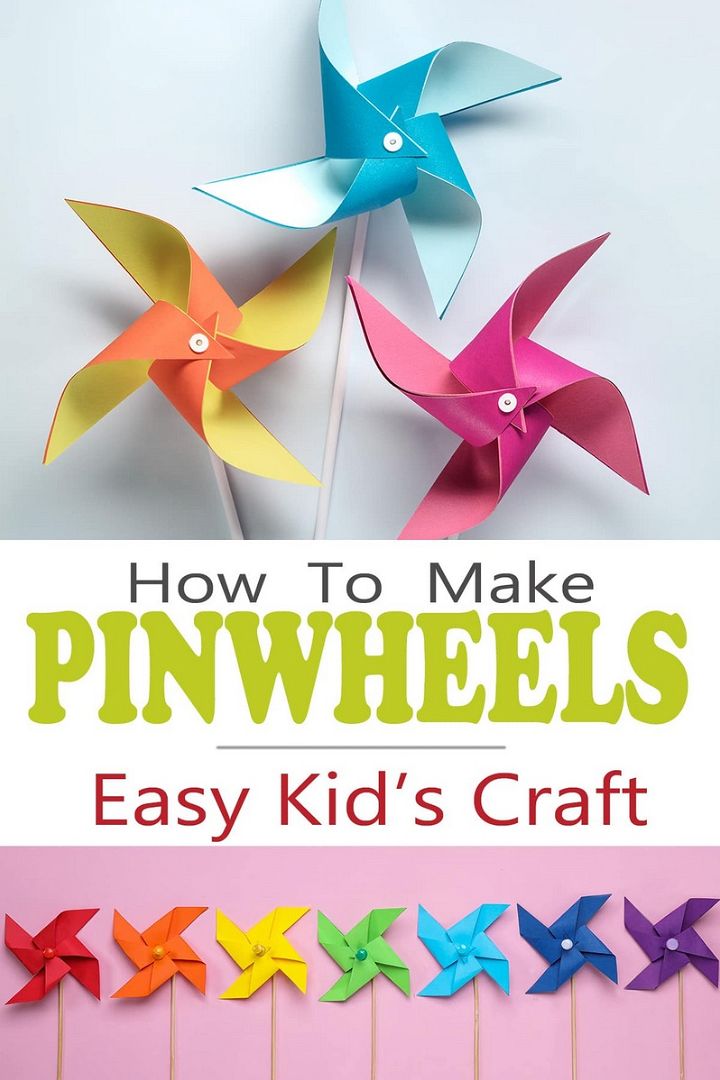 Crafting can be so much fun especially when you do it for and with your kids. These DIY pinwheels are made for the kids so that they can have a lot of fun and enjoy this piece of art with their friends. The supplies and crafts that we need here for making this pinwheel are easily available at any stationary shop. here!
4. DIY Cupcake EOS Tutorial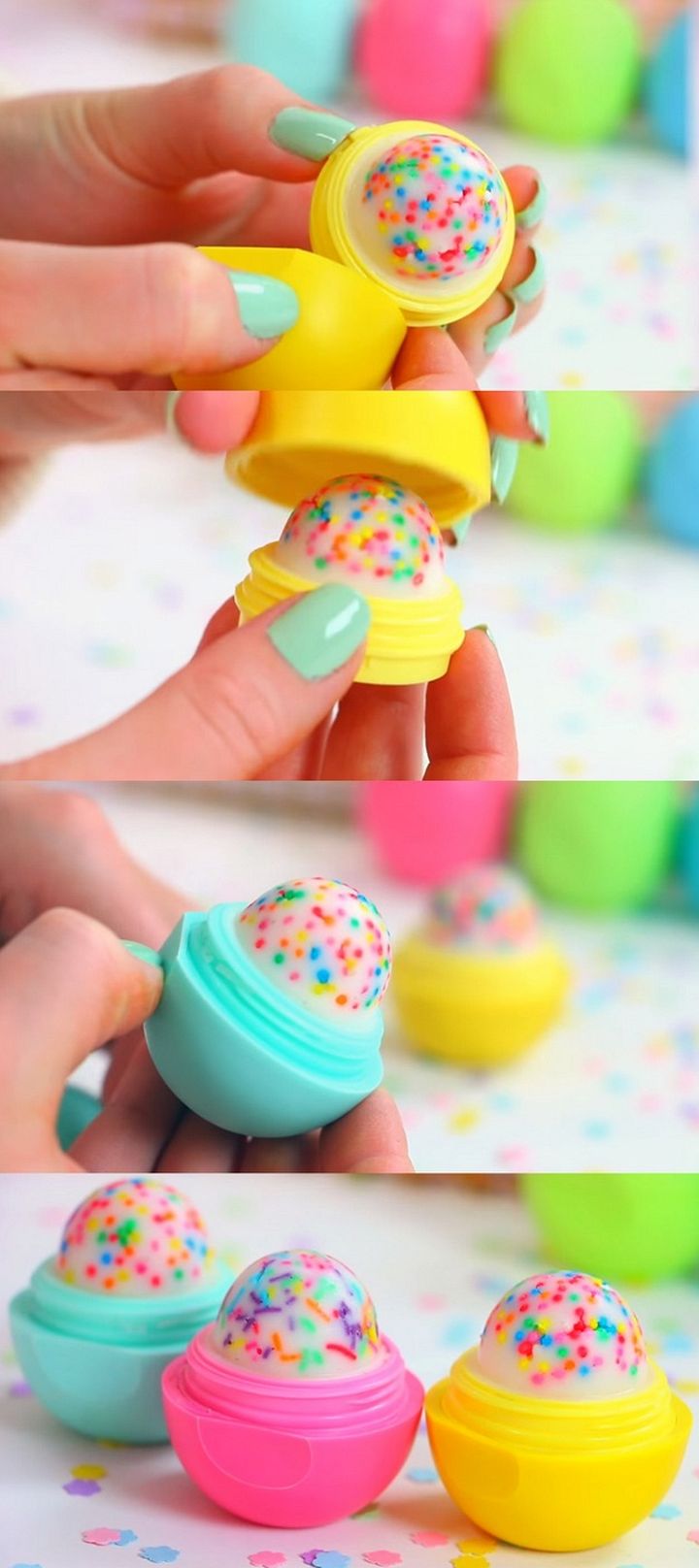 If you have ever tried or heard of a lip balm recipe, you can use it here and add sprinkles to it just to make it look like a cupcake. The Eos container is used here along with a plastic knife, mixing bowl, petroleum jelly, and the basic lip balm ingredients that are needed to make any lip balm like beeswax, vitamin e capsules, cotton bud, and vanilla. here!
Fruit Decoration Ideas – 25 Ideas for Special Your Day Fruit Carving and Decoration are two of the many art forms that we can learn.
5. Easy Balloon Splatter Painting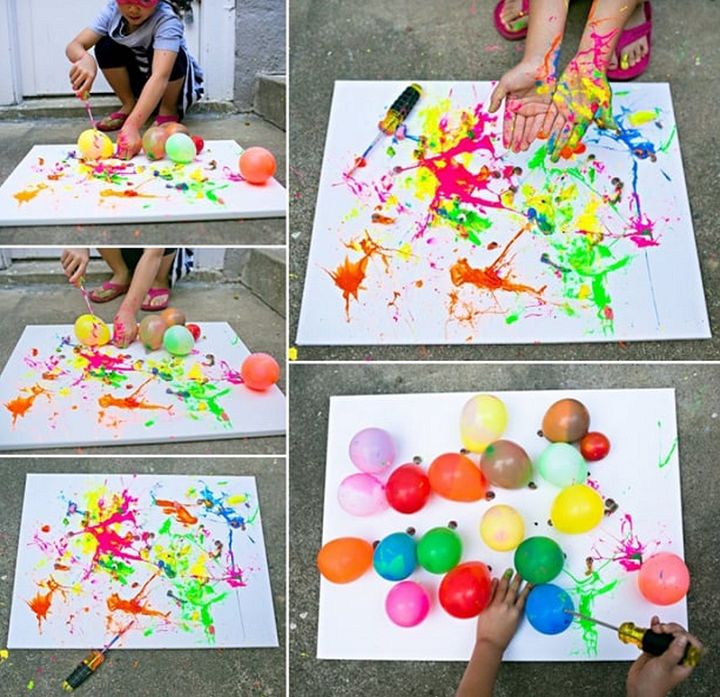 Painting is always fun, especially for kids. Children enjoy painting and playing with different colors. This DIY craft project is all about painting but with a different technique. Balloons are involved here and this is called balloon splatter painting which is not only fun but also a great way to make your children learn an amazing art trick. here!
6. How to Make Paper Pinwheels With Your Kids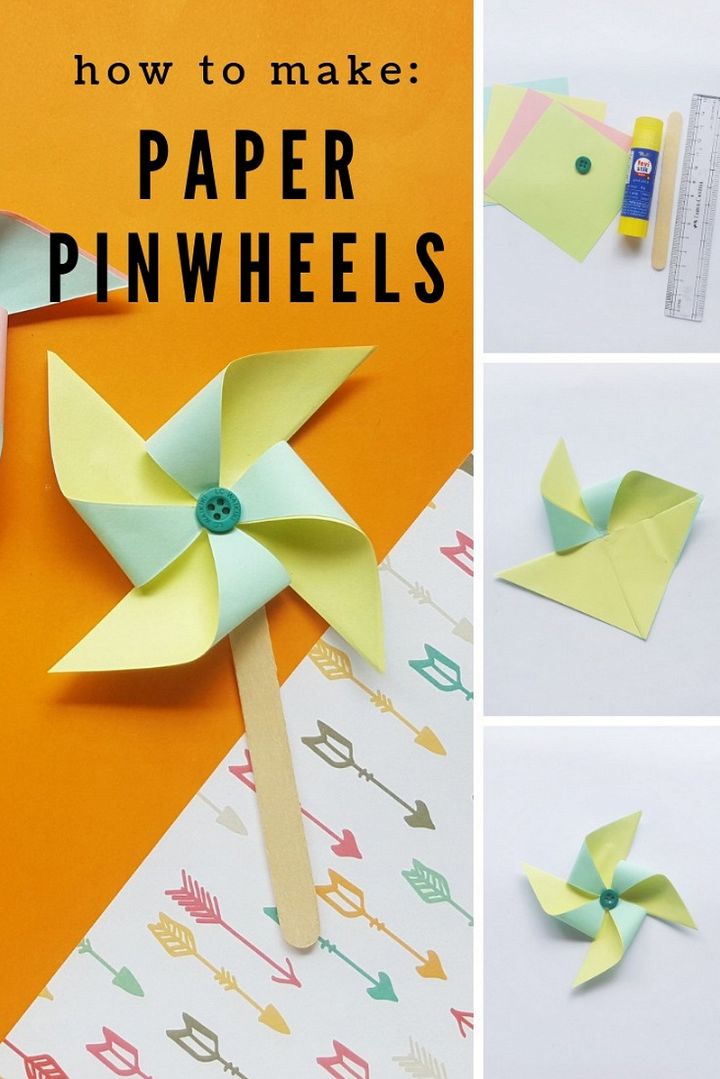 Pinwheels are always an interesting thing to play with. Engage your kids in this enjoyable and great way to enjoy simplicity. With the help of this DIY art and craft project, you will be able to make pinwheels yourself and let your kids play with them and have fun in the simplest way. here!
DIY Basket ideas – Make this year's Easter even more special with these simple and unique Basket Ideas.
7. DIY Cane Webbing-Covered Votives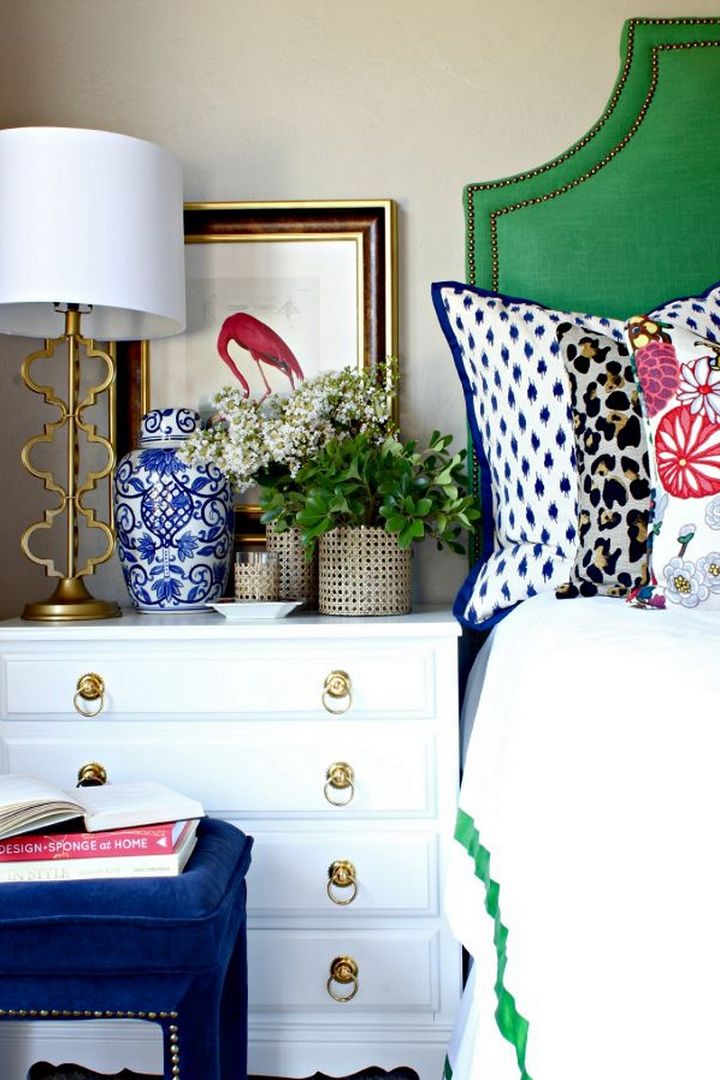 These vases are easier to make than it seems. It will surprisingly take longer to gather the supplies than to actually make the vases using this simple trick. You first have to buy simple clear vases from any craft store. Wood stain is used here to actually bring depth to the original light color of Cain. here!
8. DIY String Wall Art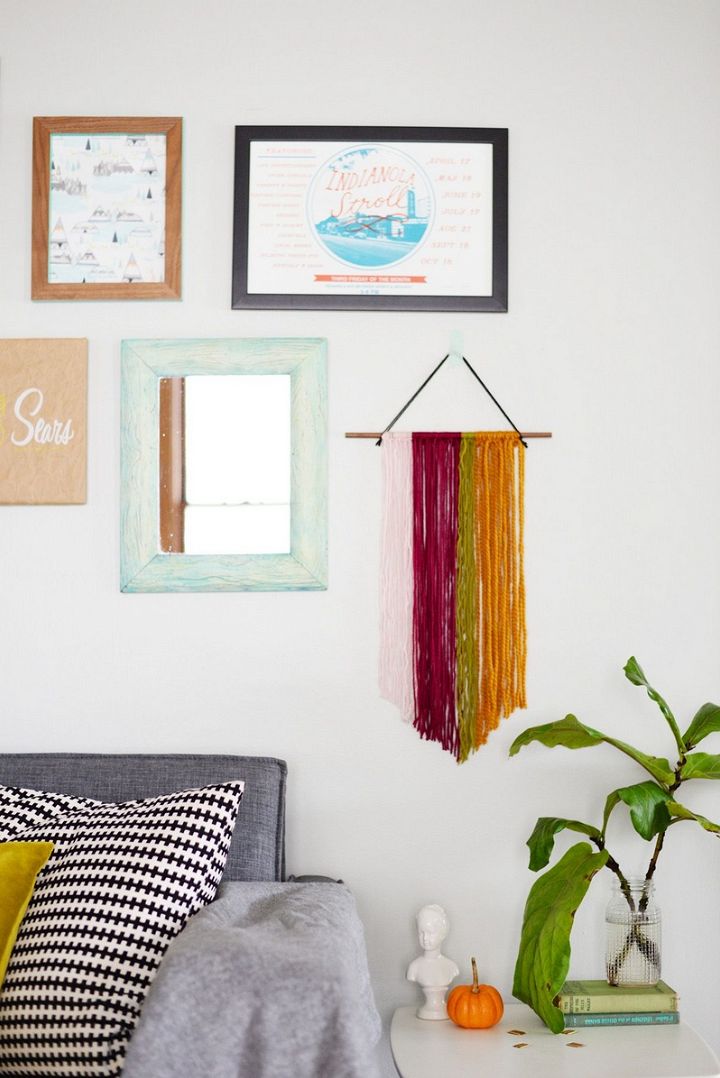 Strings are used in many art and craft projects. In this DIY crafting project for craft lovers, you can learn to make a string wall art project that can easily decorate any of your walls in the house and make it look impressive like never before. Gather the supplies and tools that you need and make your own wall art. here!
9. DIY Coiled Rope Basket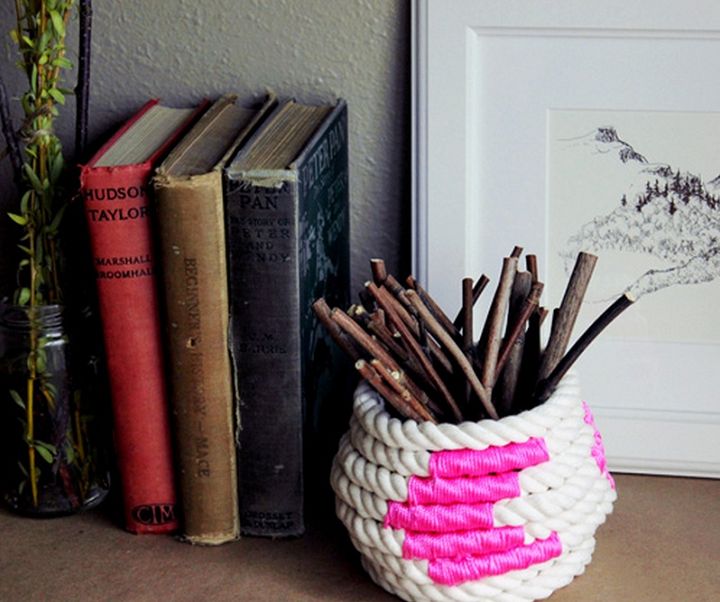 Ropes can make wonderful art and craft objects that can decorate any space easily and very conveniently. This DIY project will make you learn about the making of a coiled rope basket that you will be in love with. Start your mission towards decorating your nightstand or end table with this amazing coiled rope basket and use it for keeping handy and small stuff. here!
DIY Crown Ideas – To access the complete tutorial, click on the link.
10. Practical DIY Woven Basket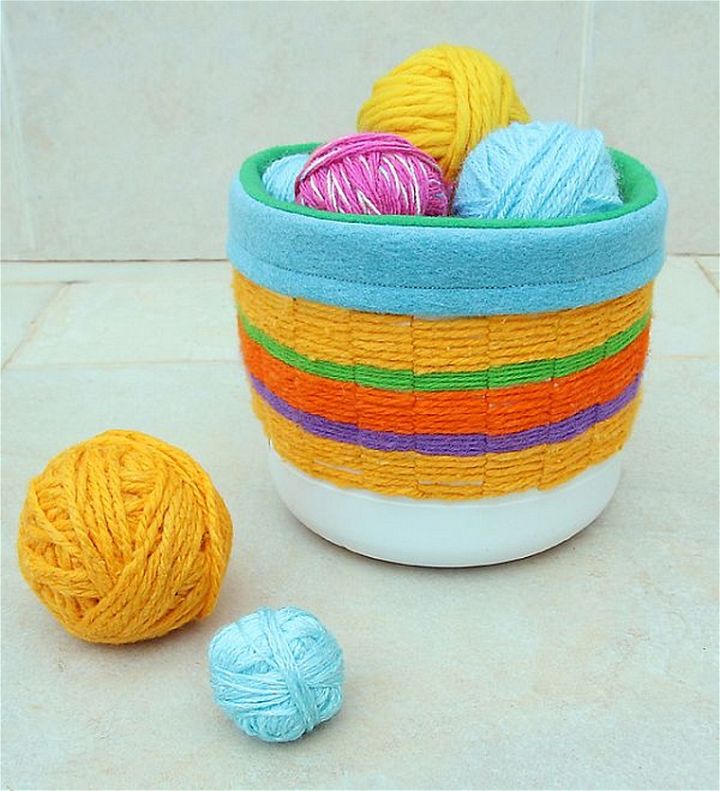 Have a look at this beautiful woven basket which is not only useful and practical but also attractive and eye-catching in appearance. You can keep your wool and other knitting accessories inside it. Besides wool, you can use this basket for keeping any handy stuff that you like. here!
11. DIY Wire Basket Storage Shelf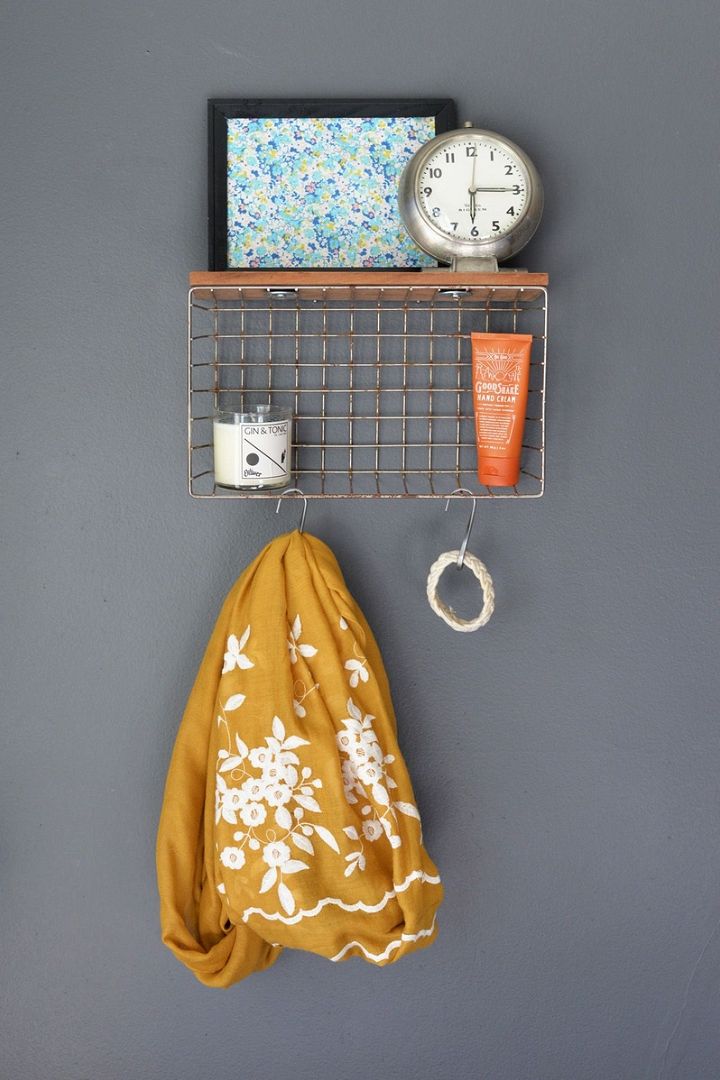 Wire baskets are very useful for keeping anywhere and storing something. Have you ever tried using a wire basket in a completely different way? Try hanging any wire basket on a wall and you will see that it will serve the storage purpose as well as hanging one. You can not only keep some handy stuff inside this basket but also can hang objects over the hooks of this basket. here!
12. Cute Rope Basket For Your Jewelry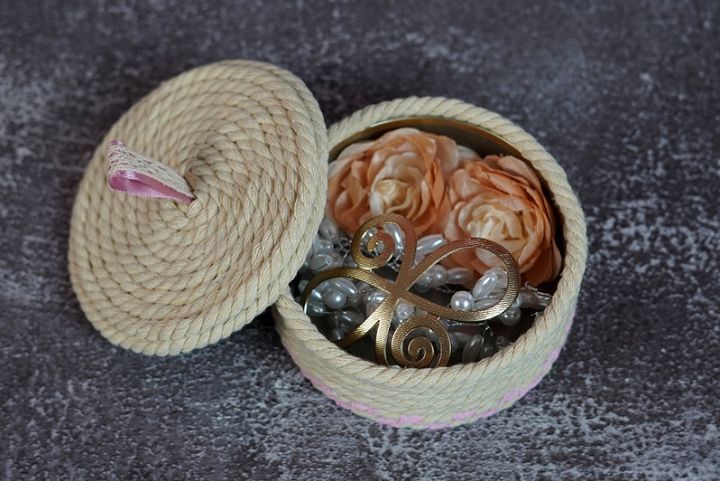 Ropes can actually make a lot of difference when it comes to making different art and craft objects. In this DIY project, you can witness a great way to fold a rope and make a very nice rope basket to keep handy stuff inside like smaller jewelry items like rings earrings or anything else that can fit in. here!
13. Easy Hoop Earrings For Women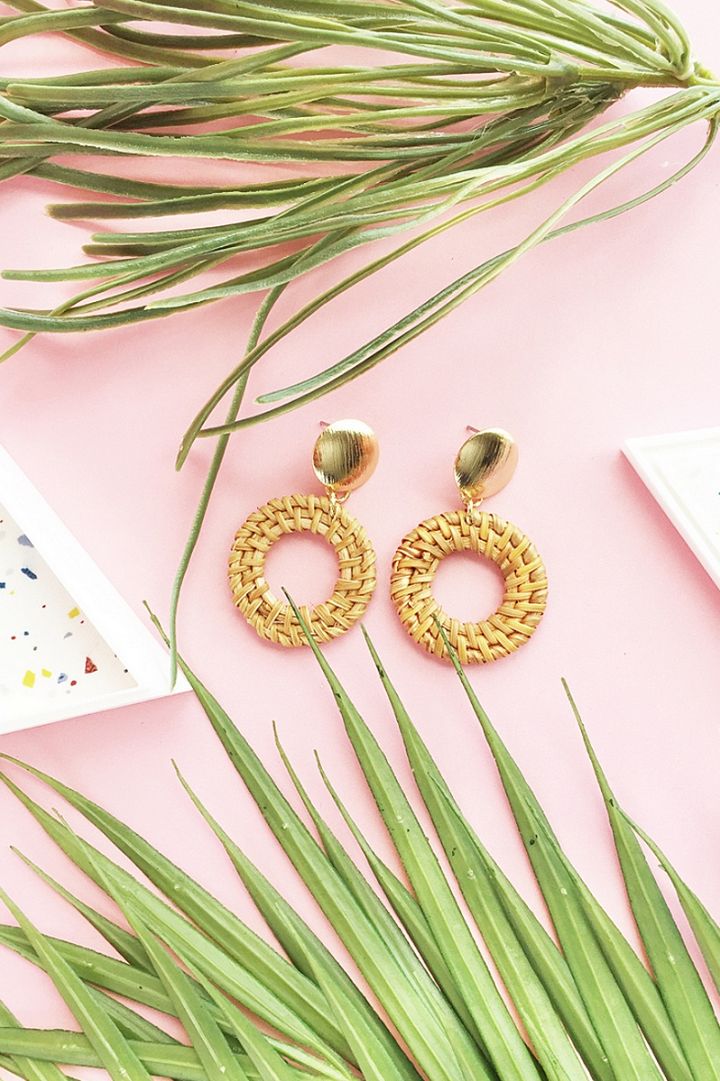 You can make different kinds of earrings with different materials. In this DIY project, you can see hoop earrings that you can easily make. As we know that summers are around and hence you must enjoy making some beautiful DIY Jewelry for making your jewelry collection better and more impressive than ever before. here!
14. DIY Rope Coasters For Summer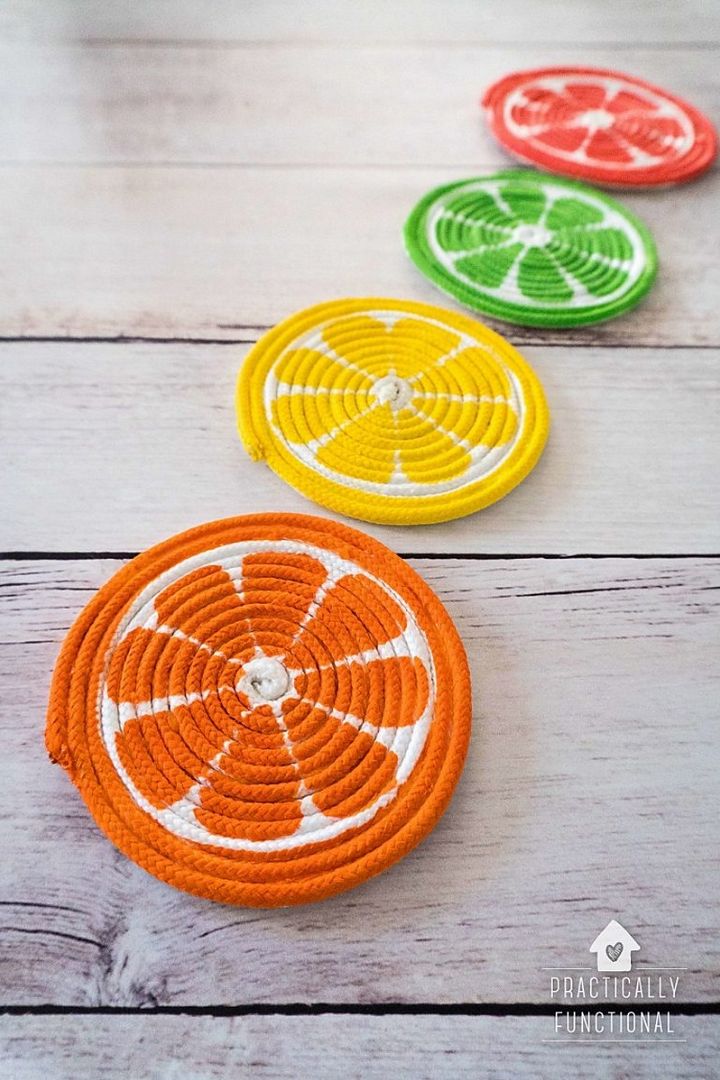 Coasters are an easy item to make at home with the help of different materials and supplies. You might have seen many coaster projects made with easy supplies and tricks. However, in this DIY project, you can see some rope coasters that are very easily and conveniently made and see how impressive the appearance is. here!
15. DIY Fruit Pencil Pouch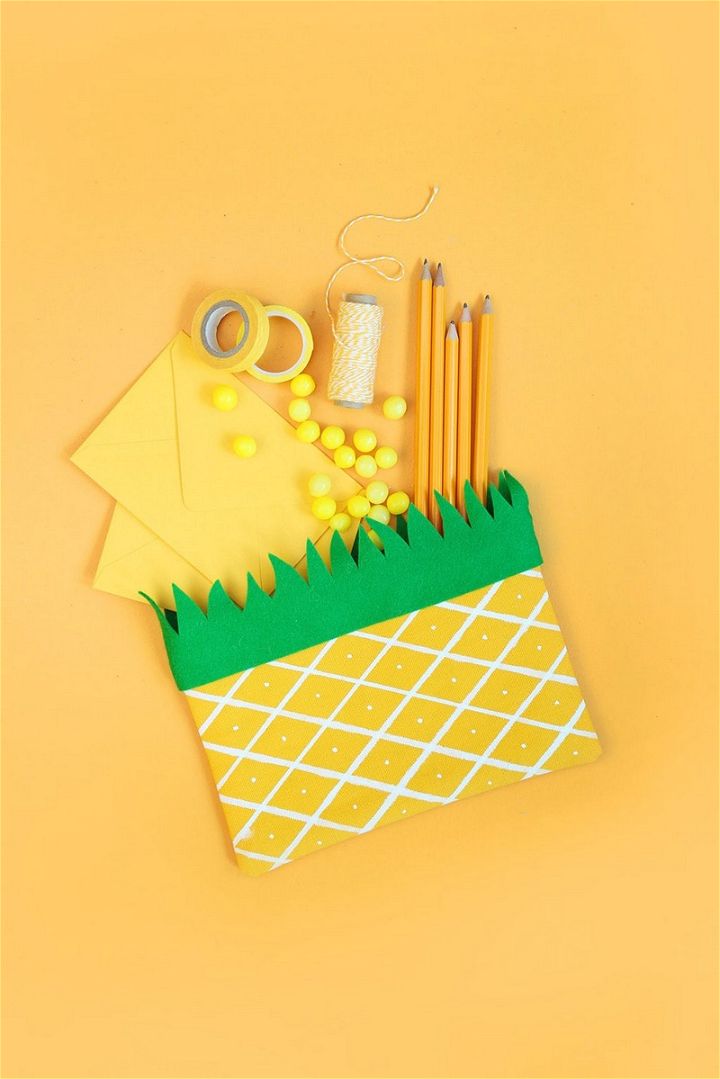 There can be various types of pencil boxes that you might have seen at stationery shops but how about making your own customized pencil boxes like this one here. In this DIY project, you can see fruit pencil boxes that are made with the fruit theme and look inspiring and cool. You can also try making these fruit pencil boxes for kids at your home and make them happy. here!
Spray Paint Ideas – These 18 Useful Spray Paint Ideas are Very Common These days and can transform any object in a matter of minutes.
16. DIY No-Sew Fabric Napkins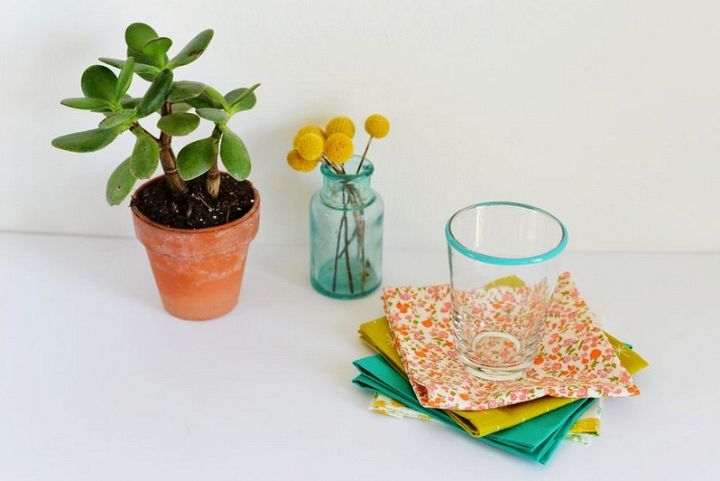 Napkins and kitchen clothes are very useful while we work in the kitchen. Whether we want to use napkins for holding a hot utensil or wiping our hands these quick and easy DIY no sew kitchen napkins are a complete success. You can also try to make these napkins and make your kitchen chores more convenient. here!
17. How to DIY Printed Candles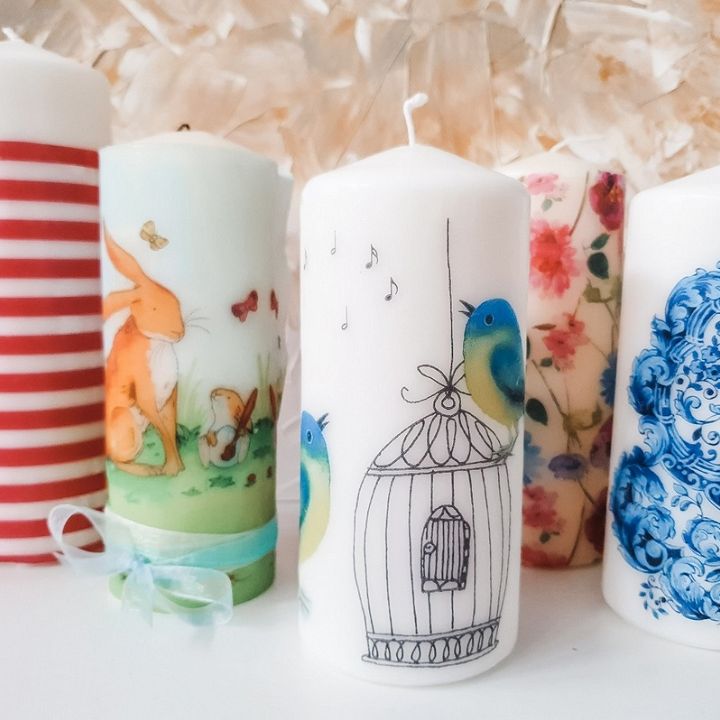 Candle-making is definitely an art. If you also are into candle making, bring some creativity to it and make some artwork onto the candles that you make next time. Printed candles can be so attractive and decorative when you keep them on shelves inside the house. Colorful patterns or artwork on white simple candles will look prominent and appealing. here!
18. DIY Rope Basket And Paint Dipping Process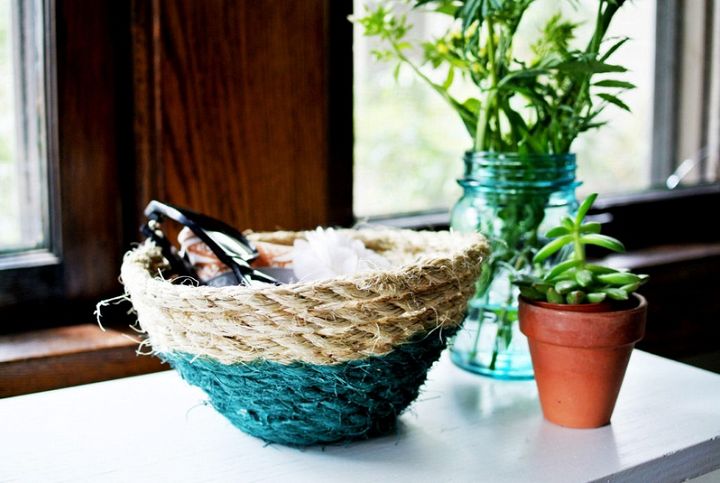 You can make different art and craft projects with simple and basic rope however if you add the paint dipping part to such projects, they will become more attractive and eye-catching than the normal and basic ones. You can make rope basket projects in your favorite colors and keep them anywhere you like. here!
19. DIY Dried Orange Garland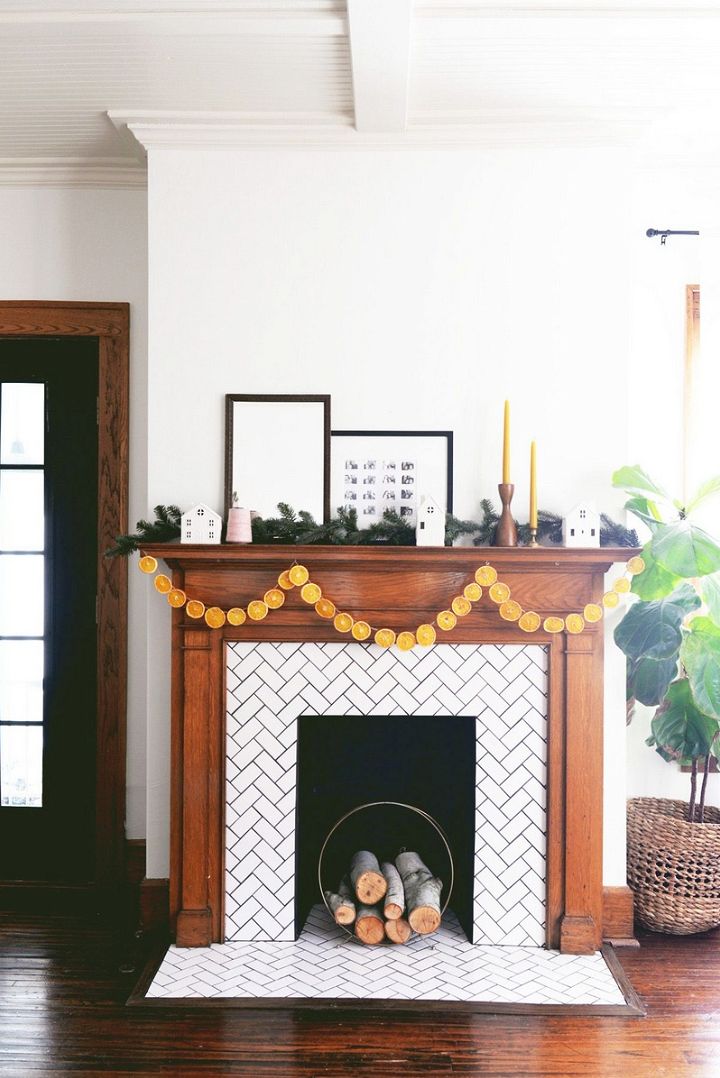 Garlands are something that can decorate the house instantly and very quickly. Be it garlands made of flowers, or any other material, they can very easily decorate a simple and plain wall. This is a project of dead oranges that are combined together to make a garland and you can make your own version of this same project. here!
20. How to Make a Dried Orange Garland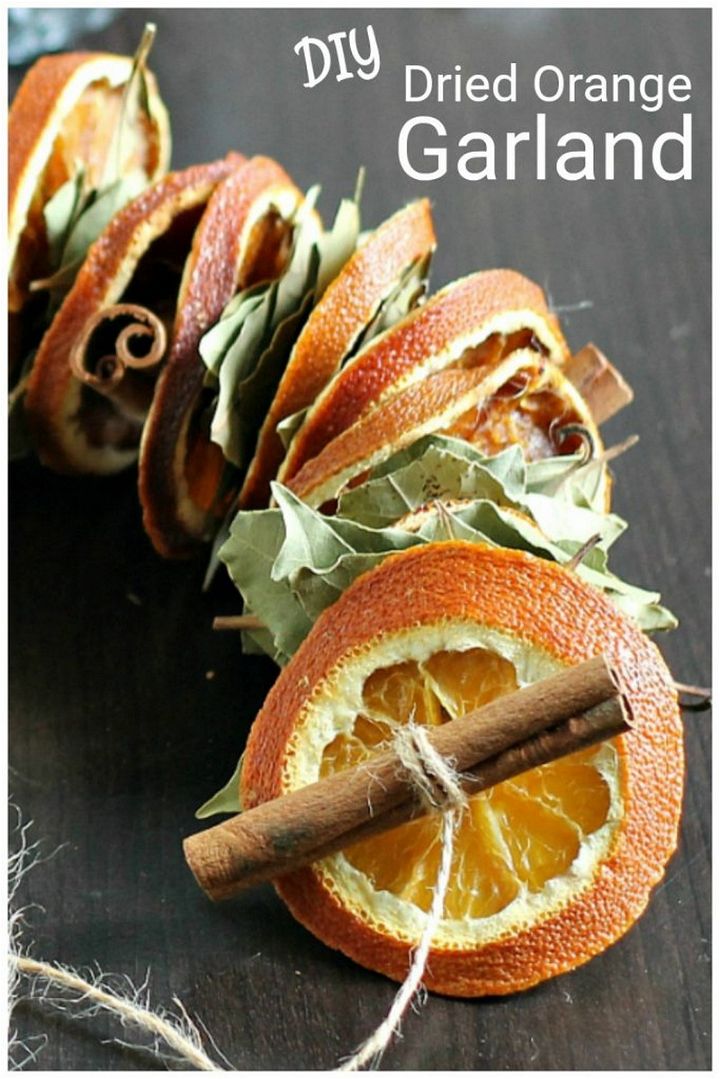 You might have heard about orange garlands, however, you might not know the complete process from scratch. This project will lead you toward the process of drying the oranges and then making a garland with them. This garland can decorate any space especially if you have a summer fruit party outdoors. here!
Sunflower Painting Ideas – 17 Beautiful Sunflower Paint Ideas were created to help people paint beautiful sunflowers.
21. DIY Tea Cup Planter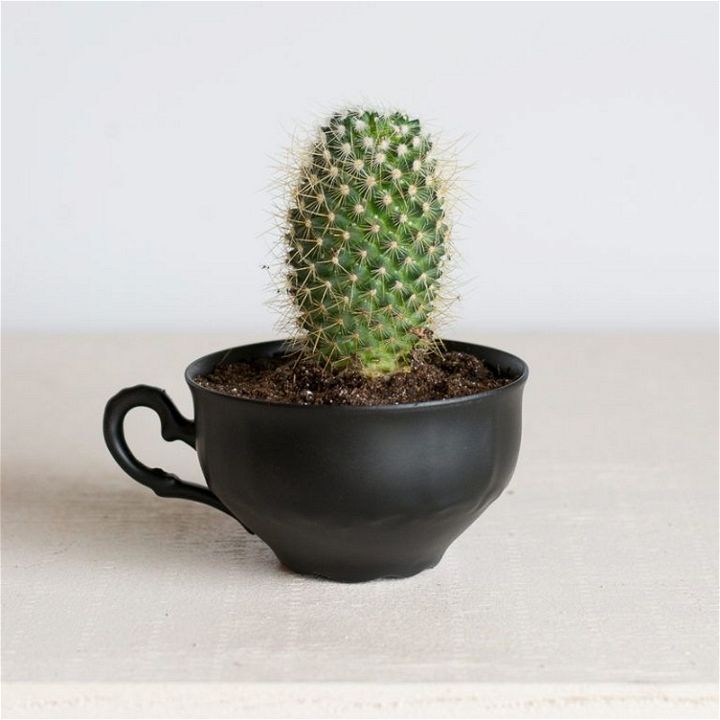 We have observed that there can be planters of different styles and types made with different materials and a lot of cool stuff. This DIY object is projecting how you can use a simple teacup to make a planter and it will look creative, innovative, impressive, and attractive all at the same time. here!
22. Double Grapevine Welcome Wreath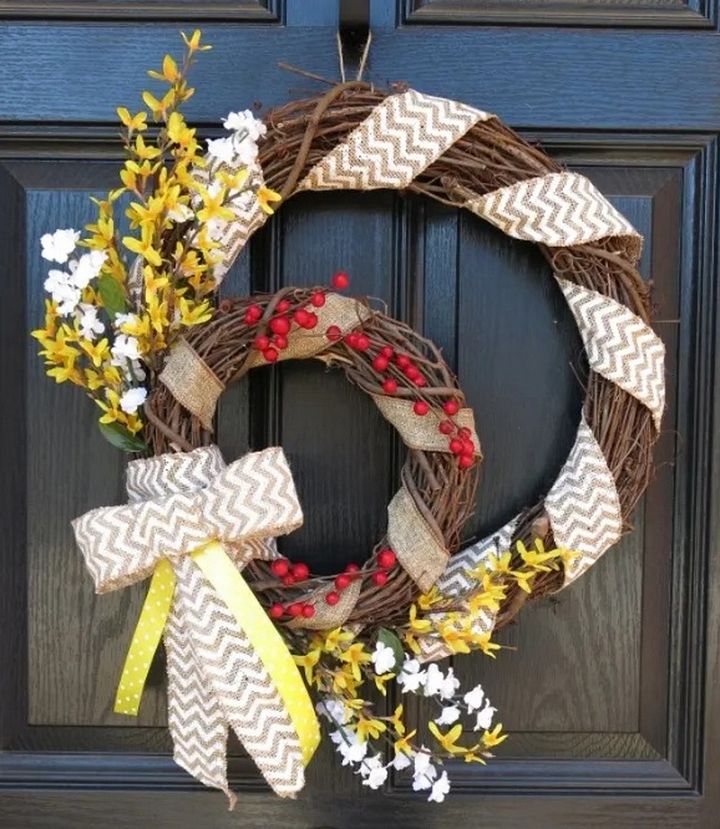 Wreaths are no doubt welcoming and inviting. You can make wreaths at home and decorate them at the times festivals to make your house entrance look decorated and celebrated. This wreath is made with grapevine and sees how easily this is creating festive vibes. You can also try and make this impressive wreath. here!
23. DIY Pom Pom Trim Basket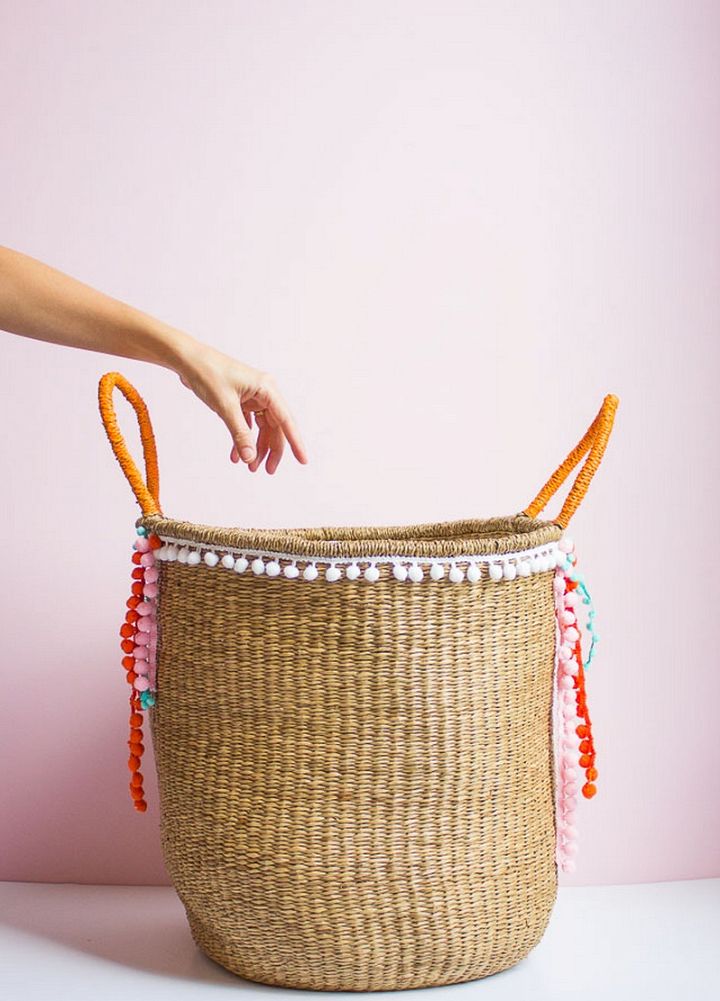 Pompom is something that can add spark to any DIY object. In this DIY craft project for craft lovers, pompom trims are used for decorating a simple and basic rope basket and used for different purposes such as laundry, a place to keep your diy supplies or anything else depending on your choice and requirements. here!
24. Heart Pom-pom Bookmark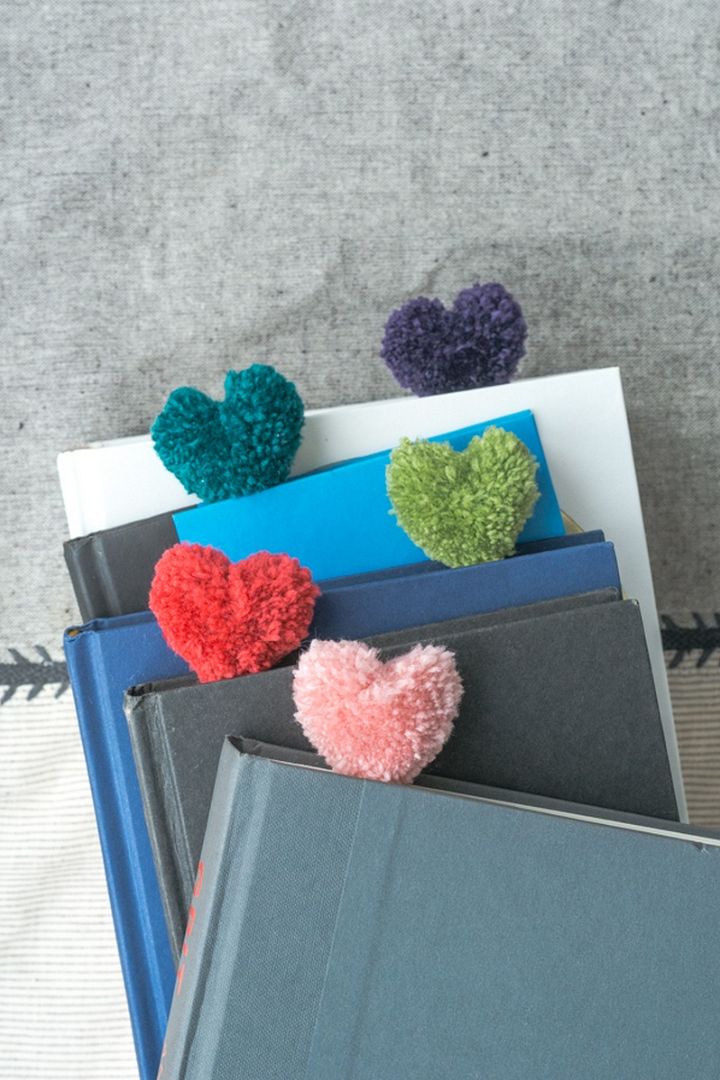 Have a look at these adorable hearts made with pompoms and used as bookmarks there are many ways to make bookmarks but you must go for unique and trendy styles. Make these heart-shaped pompom bookmarks and make yourself proud of your simple creation using your skills and talent. here!
Painted Flowers – Do you enjoy painting? These Flower Painting Ideas will inspire you to be more creative.
25. DIY Donut Bath Bomb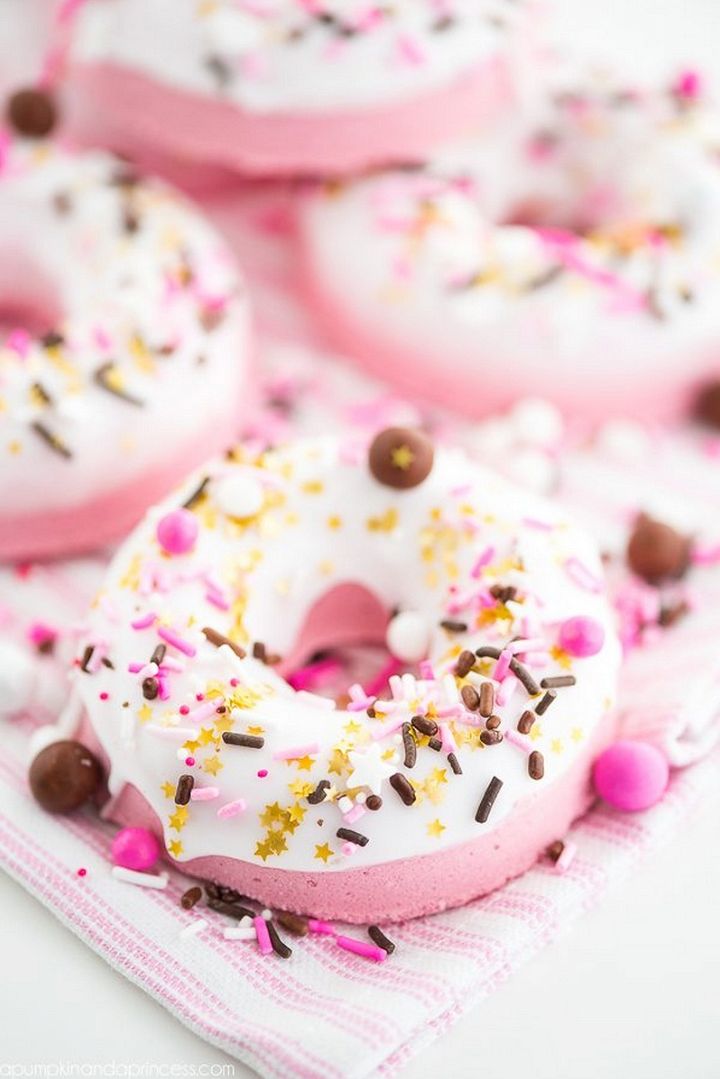 When you love art and craft projects, you tend to explore different techniques and tricks for making unique stuff that can bring surprises. Try making bath bombs with the simple and basic recipe but make them in the shape of donuts just to bring some spark and happiness to bath time. here!
Conclusion:
The DIY projects that you see here are all tried and tested hence the success rate of these is very high and evident. Make your DIY craft projects in order to decorate your home, house entrance, study tables, dining area, living area, washrooms, and kitchens. The end results of your efforts that you are going to out in these projects will amaze and surprise you and make your feel proud of yourself.