Looking to spice up your home? DIY wood wall art is one of the best ways to do so. It is gorgeous and simplistic, and you are able to do it all yourself. Here are some of my favorite 20 DIY Wood Pallet Art Ideas For Decor that you can tackle any day of the week. If you've ever seen a pallet by a dumpster and wondered what to do with it, these DIY pallet projects will give you some great inspiration. These unique pallet ideas cover a wide variety of decor in your home. You should also scroll down to the bottom of the post to get a lot of tutorials link. These tips will come in handy for your future Wood Pallet Projects!
Pallets are great for home DIY projects. Whether you have one or two leftovers from a recent major purchase, you have a steady supply of these lumber sources, or you know of a supplier that offers them cheap, they can be used to create everything from shelving units to tables. They can even be used to make some unique-looking pieces of art. You do need to ensure that the pallet is safe for use and in good condition, especially if it will be bearing any kind of load. But most pallets also have a patina from ongoing exposure to the elements, and the pallet wood can be left rustic or it can be treated and finished so that it has a more modern and polished look.
Below are some DIY pallet wood art projects, you can build today, using pallets, everyday tools, and your own two hands.
1. Make Wood Pallet Wall Art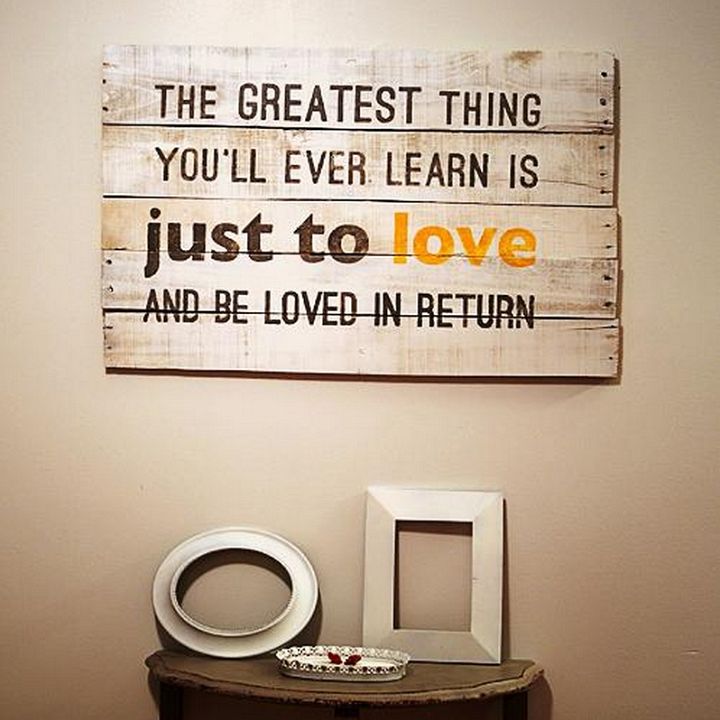 Are you a fan of the wooden shipping pallet signs that have been incorporated into home decor? How to create your own aged pallet art. You can use the quote from Moulin Rouge in your die-cut machine or as a template for tracing. For more information check out here! Tutorial
2. How To Create A Pallet Wood Wall Art Sign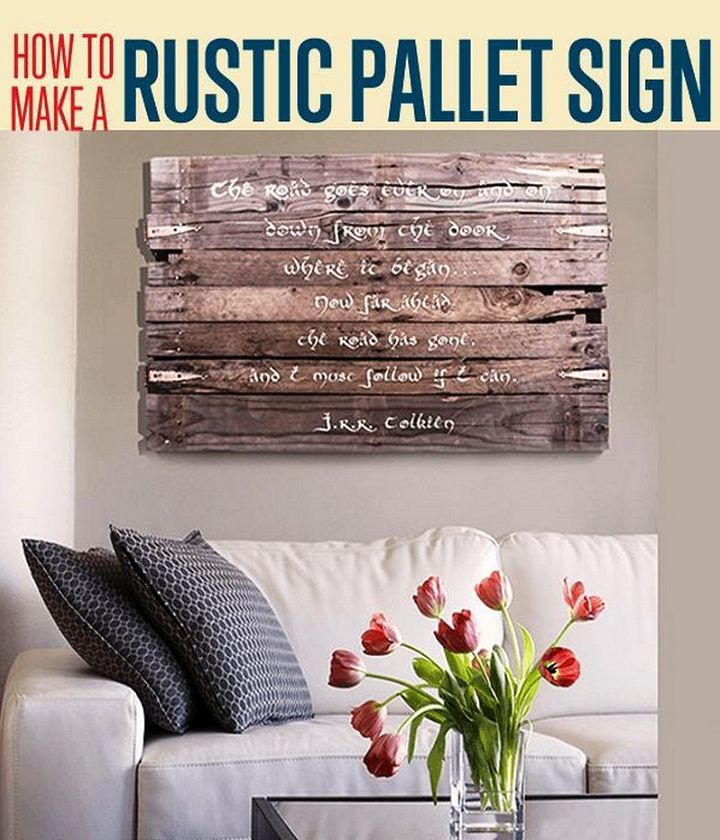 Wood Pallet Art: This tutorial will show you how to make pallet wood art. So you can make one, we will walk you through each step! These charming wooden signs, hand-painted by artisans, make beautiful decorative accents. Tutorial
3. Easy DIY Pallet Art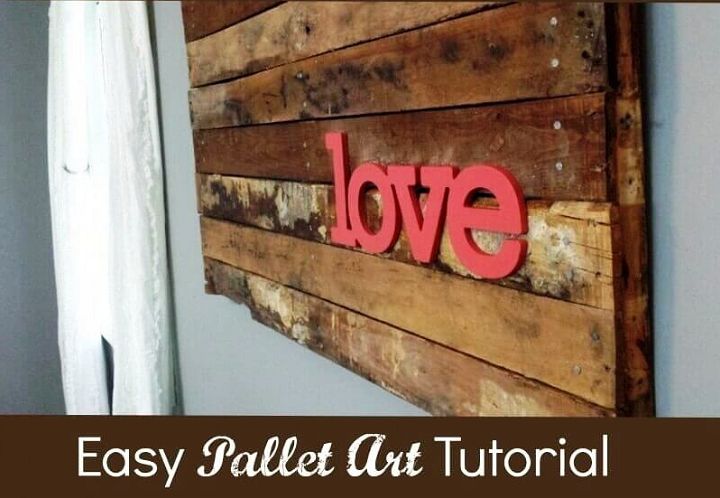 This DIY love pallet art is great for home decor. This DIY love pallet art is perfect for Valentine's Day and any other time of the year. It can be done in just minutes! Perfect for a bedroom or family room. Tutorial
4. DIY – How to Build a Pallet Wall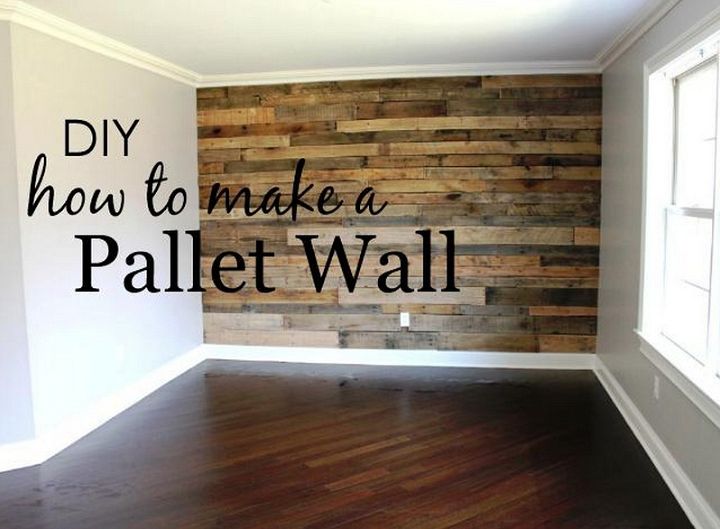 The appearance of old wood is a welcoming accent to any house. It all starts with finding an unpaid source of pallets. It's much easier than you think with some simple rules. The first and most important thing to do is inquire before removing any pallets from any place. Some pallets have to be returned to stores in exchange in exchange for a deposit. Tutorial
5. How To Build A Large Pallet Wood Crate On Wheels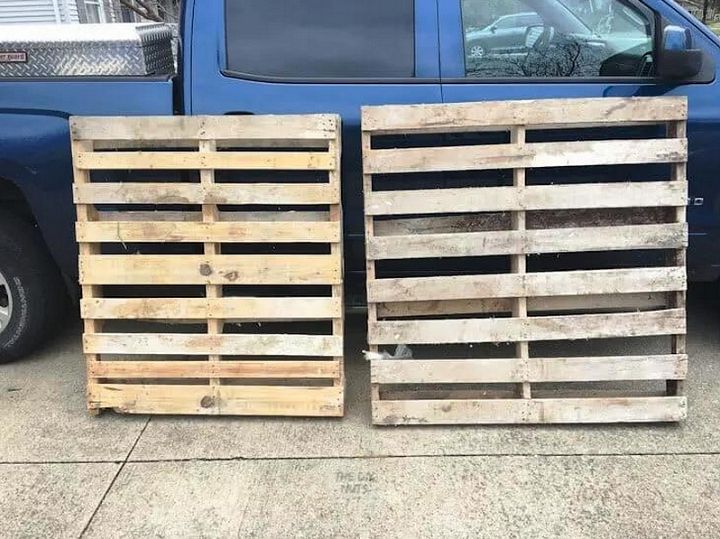 You can now modify the plans to create a wooden box of any size. Take note that this DIY box design was more time-consuming than initially thought. We've found it is true that wood pallets, although cheap, require some preparation. In retrospect, we're pleased with this project although we could not imagine how long it was! I'd say this occurs to my husband often. We are fortunate to have a large storage crate to use to enhance our kids' craft room. No one ever said DIY isn't always simple but you will create something unique that could cost more money to purchase. Tutorial
Pallet Garden Ideas – The wood pallet garden is an extremely current trend and it is a good idea to consider doing something creative and making your personal pallet project this spring. There are a variety of ways you can incorporate an upcycled pallet of wood to your garden plan. Take a look at the following article for some ideas that will inspire you. every source that links to detailed tutorials.
6. Easy Upcycled DIY Wood Pallet Garden Walkway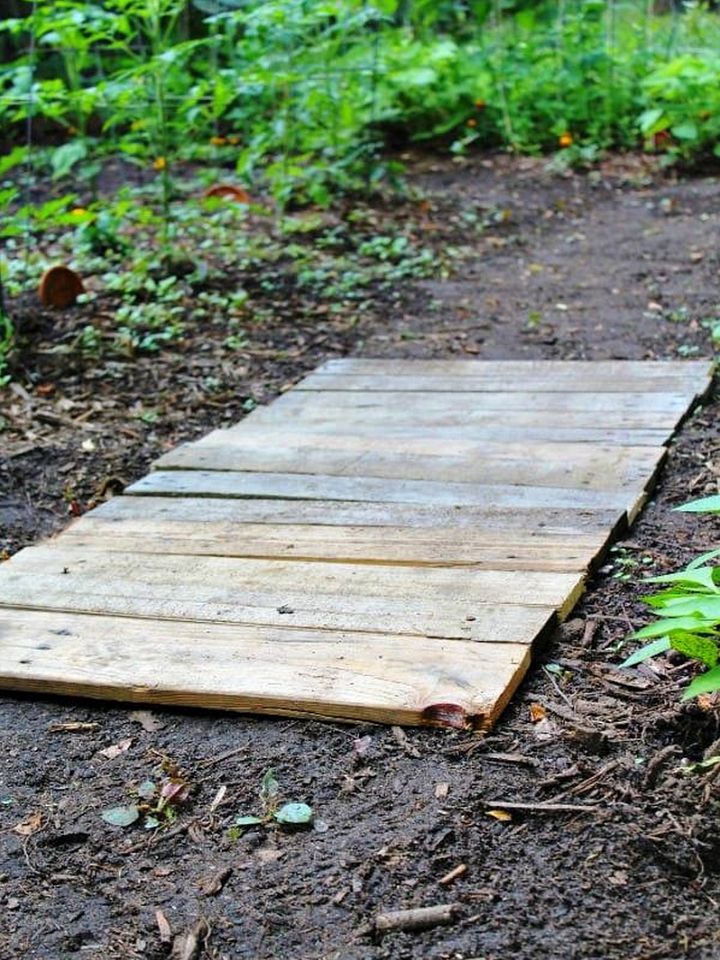 Wood Pallet Art: It's easy to design an appealing and practical path for your garden using pallets! This is how you can create an easy pallet path step-by-step! Make an original, rustic wooden garden pathway for your yard or garden in a matter of minutes and with a smart frame that isn't likely to get rotten! Tutorial
7. Wood Pallet Table DIY

A stunning blend of beautiful wooden pallet table frames design has been spotted as an ideal choice to incorporate into the design of the beauty of your home. This gorgeous table style of the set is usually included in the mixed artwork as the ideal choice for your home. Tutorial
8. How To Install A Pallet Wall The Easy Way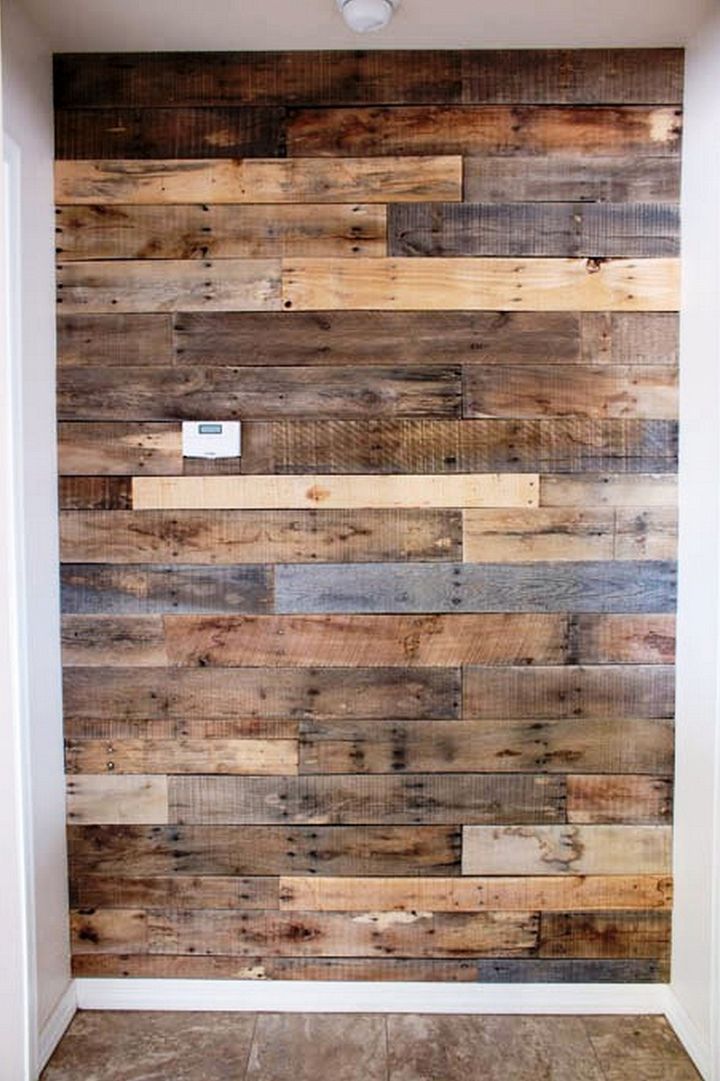 A DIY Pallet Wall. A feature wall made of wood is one of those nifty features that look great practically everywhere. Although a feature wall usually creates interest in rooms, it's an ideal method to add texture and warmth. Tutorial
DIY Pallet Projects – Create your own yard, garden and garden furniture from recycled pallets made from recycled materials. This collection of DIY Pallet Garden Projects makes it easy!
9. DIY Pallet Coffee Table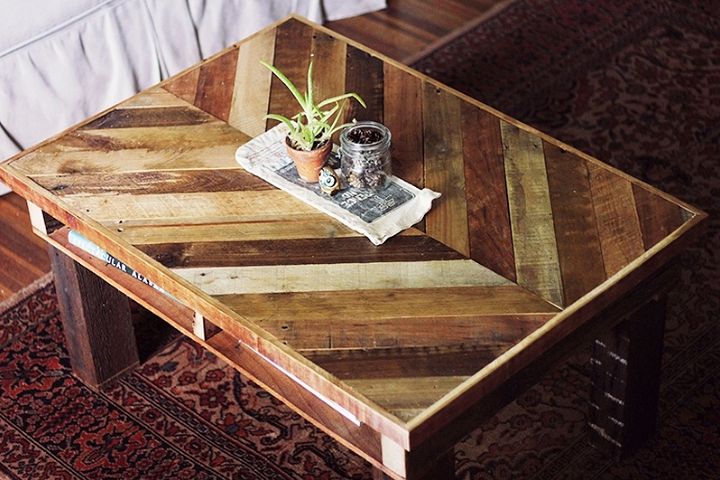 Are you looking to get a unique style for your space? Yet, can't you find the best table to meet your requirements? Let's make your own coffee table using pallets for less than 30 dollars. Are you interested in how you make it happen? Check out the tutorial Here! Tutorial
10. How to Build a Wooden Pallet Adirondack Chair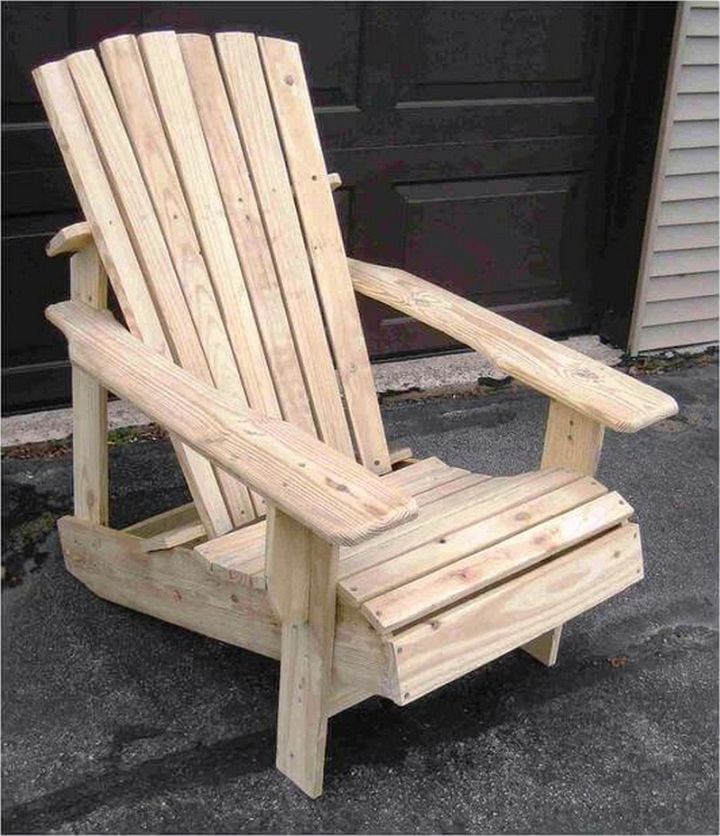 It's a fun project and a wooden Adirondack table is an elegant option for your outdoor furniture. It's impossible to tell the difference between buying wood from a store, except that it already has an aged and rustic appearance, which is very appealing. Tutorial
11. Planter Box From Pallets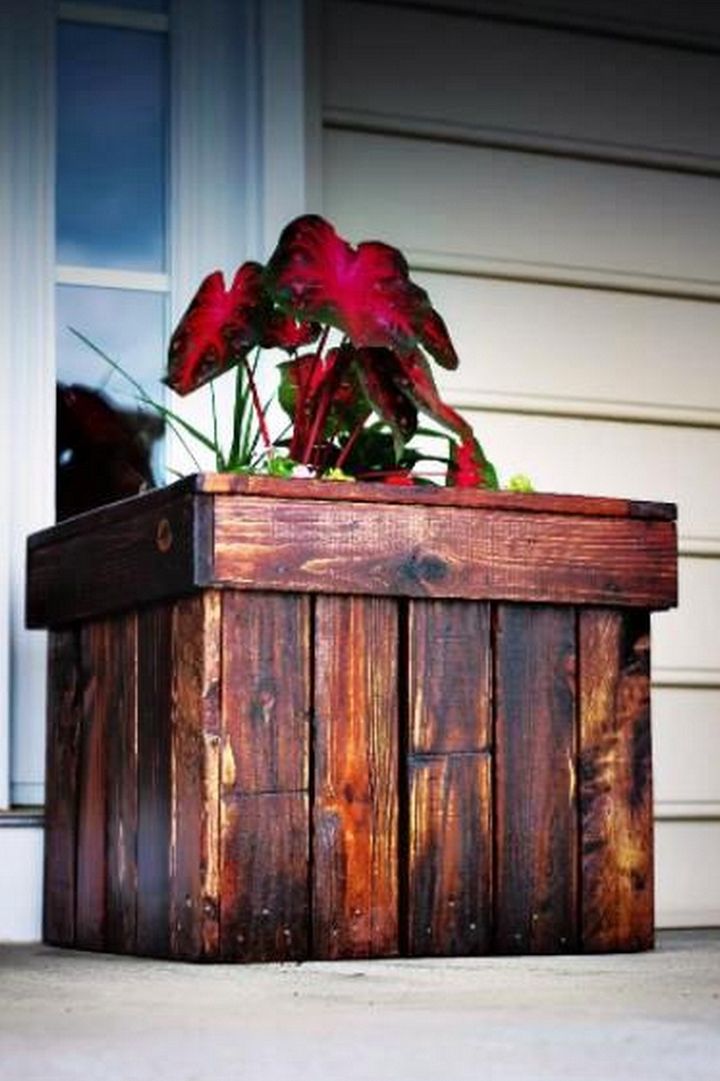 Wood Pallet Art: Pallets can be used as containers to grow your food in, especially when you alter them to make them larger. It's ideal for sitting on the patio or even on the ground, saturating up with soil and growing virtually anything inside. It's deep enough to accommodate carrots and is wide enough to accommodate dwarf trees and Berry shrubs. The tutorial is here: Tutorial
12. Raised Pallet Planter Box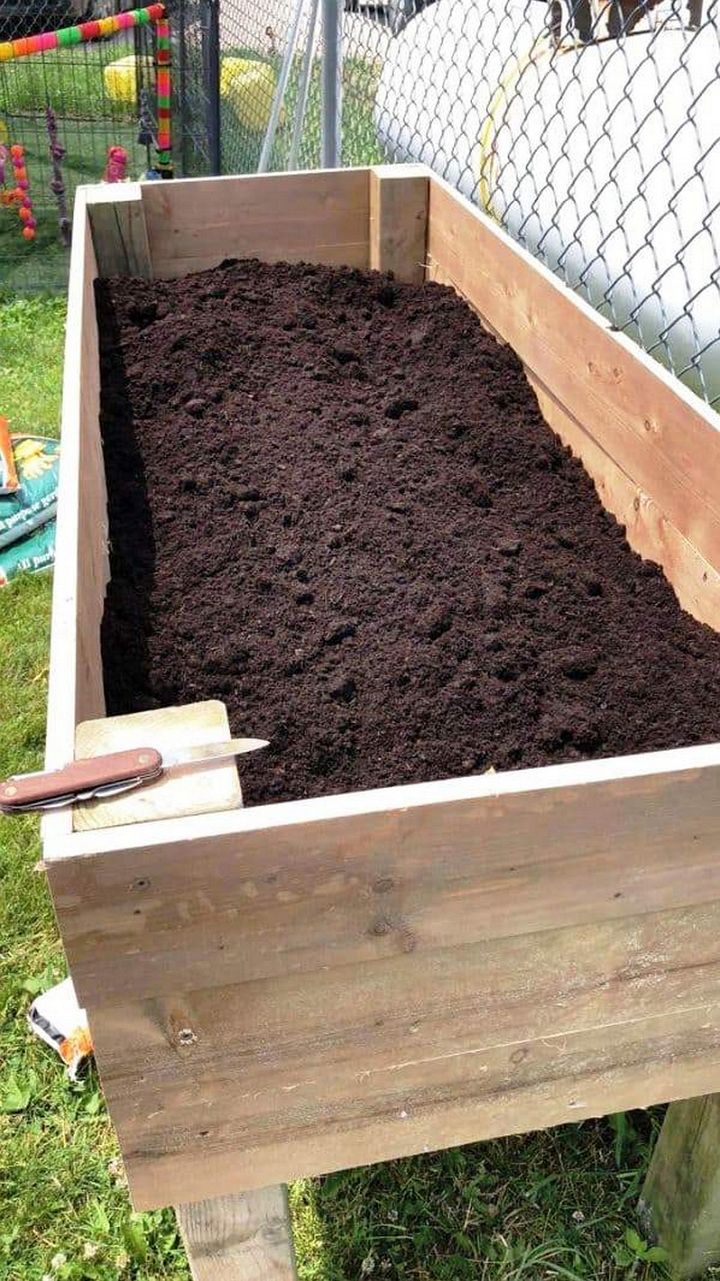 This garden project shows how you can transform an individual pallet of wood into a container that is deep enough to grow flowers and food. An affordable and practical option to add to your container garden! The video tutorial provides DIY instructions as well as an instructional video that shows how to construct an outdoor planter from pallets then fill it up and then plant your plants within. Tutorial
DIY Pallet Projects – Here are a few of the best pallet furniture ideas to use for home decor. These innovative DIY projects make use of wood pallets of various sizes. Here's an assortment of 30 pallets for shipping ideas from the herb garden and shoe racks, to furniture!
13. Gorgeous DIY Pallet Planter Boxes with Full Tutorial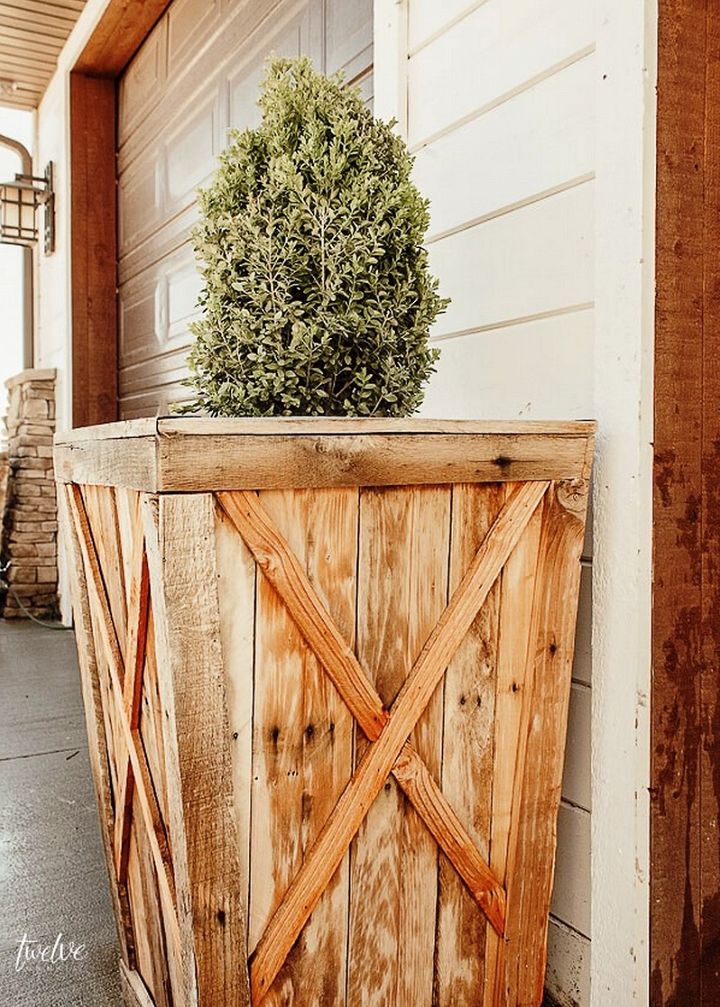 This is a gardening project to show how you can transform an individual pallet of wood into a large container suitable for growing flowers and food. An affordable and practical accessory to your garden! It's a fun simple, quick, and fast task that can be built using a pallet, or two, within a couple of hours. Since the majority of the container is installed, the construction is reduced to a minimum. This allows you to spend more time embellishing the planter. Tutorial
14. How to Make a Simple Pallet Planter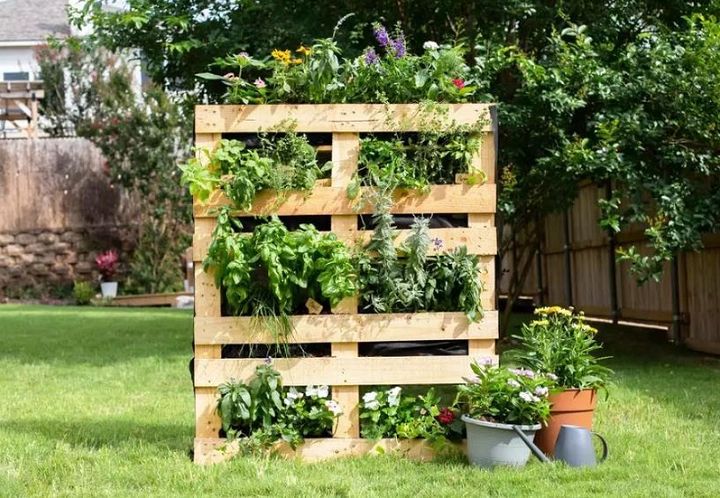 It's a good idea to reuse pallets to create this homemade Strawberry planter. You will require a pallet, an electric drill, screws, and a hand saw for this project. You can also paint the planter to give it more visual appeal. It's bound to provide an excellent harvest of strawberries, and you can even make many of them using pallets at no cost. Tutorial
15. Pallet Planter Box For Cascading Flowers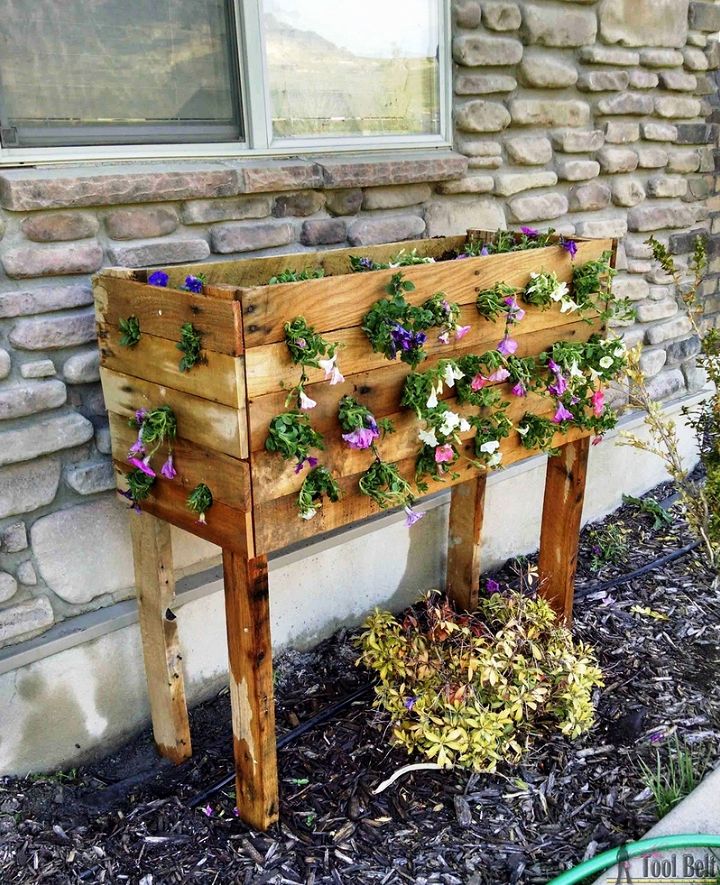 Bring your garden and patio decor to the next step by creating this flower pot that is guaranteed to be a great gift for all gardeners. The finalized planter measures 16 inches deep and 41" long as well as 40" high The whole planter is a wonderful accessory for your outdoor. It requires 2x4s, 1x4s, 2x2s, 2x2s 40″ long pallet slats, and 16″ long pallet slats for the stunning planter box. The entire process will be easy to complete and will help take your garden and outdoor decorations to the next stage. Don't forget to make tiny holes on all corners of the box for plants. Make it a fantastic strawberry planter too. Tutorial
16. DIY Pallet Wood Planter Box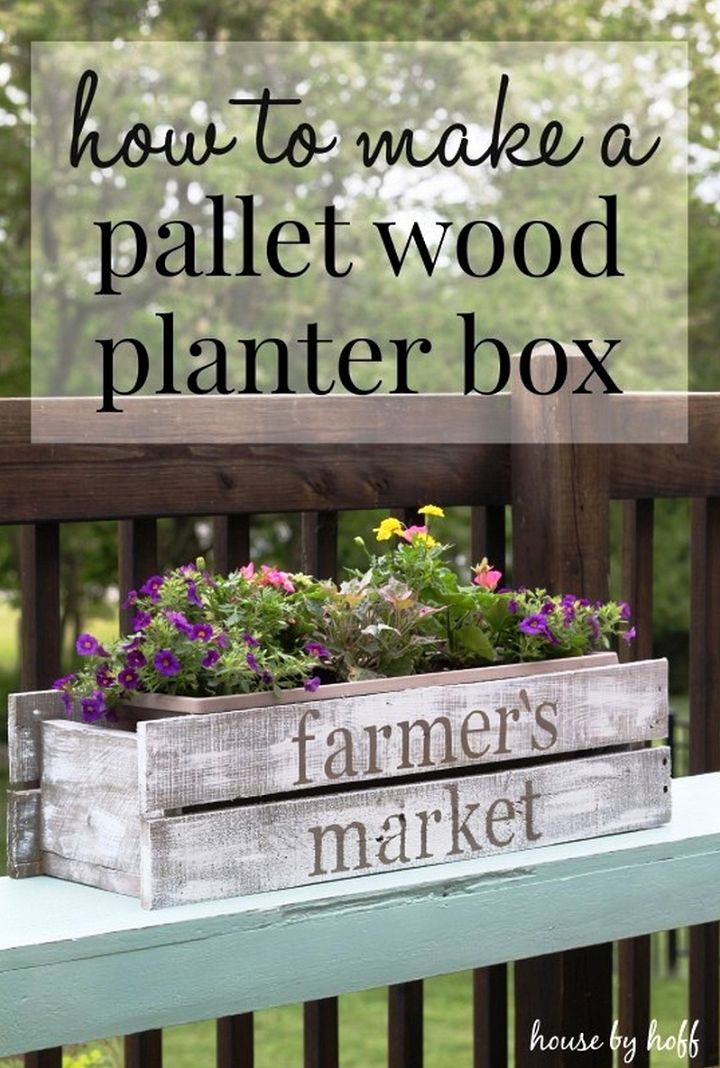 Wood Pallet Art: This easy DIY pallet planter box made of wood is an ideal summer project! Create this multi-leveled elevated planter container to cultivate more edible plants than ever before in the same place. The step-by-step instructions are available here. Tutorial
17. Upcycle Old Pallets Into Colorful Planter Boxes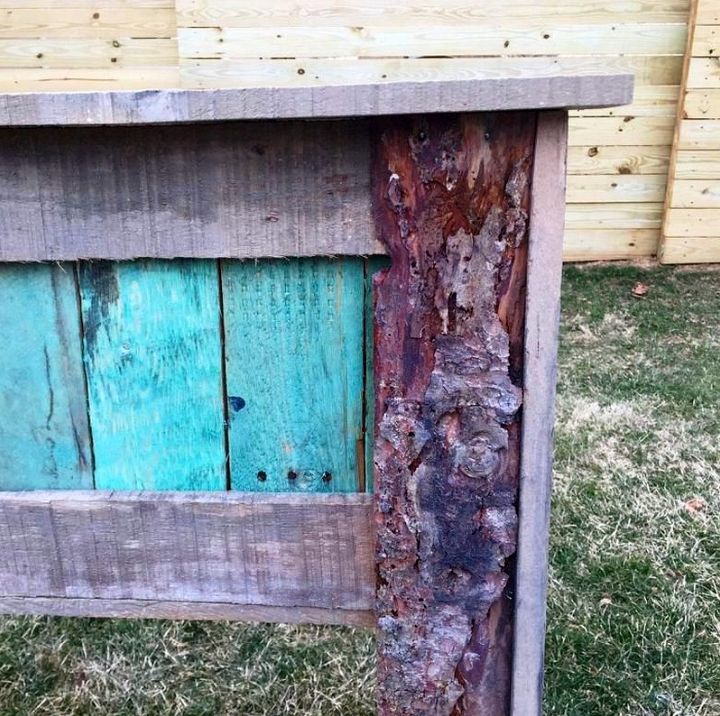 Enjoy summer to the fullest by creating the most beautiful summer decorations and centerpieces using pallet wood. This beautiful wooden planter box will make a wonderful feature for your balcony and the front porch. Tutorial
18. DIY Wall Art – Pallet Design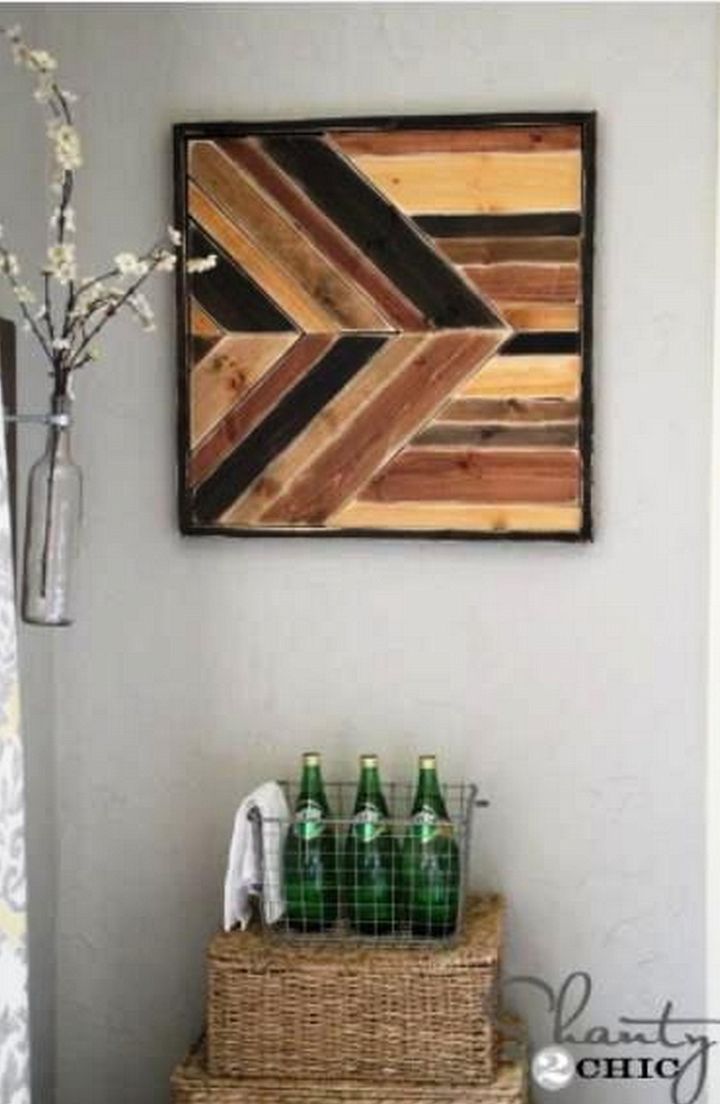 Your walls will look stunning with a work of art that you create yourself. It's very simple to design something that can make your home warm and cheery. Easy to make DIY wooden pallet art is very easy to make. Enjoy… Tutorial
DIY Pallet Coffee Cup Holder Ideas – Making coffee mugs is a straightforward but satisfying project. They can be beautiful gifts or stylish decorative objects to decorate your home. We've scoured the internet to see what others have tried – and if you'd like to try your hand at it Here are the top 20 coffee mug holders DIY designs we've found.
19. Wood Pallet Art – American Flag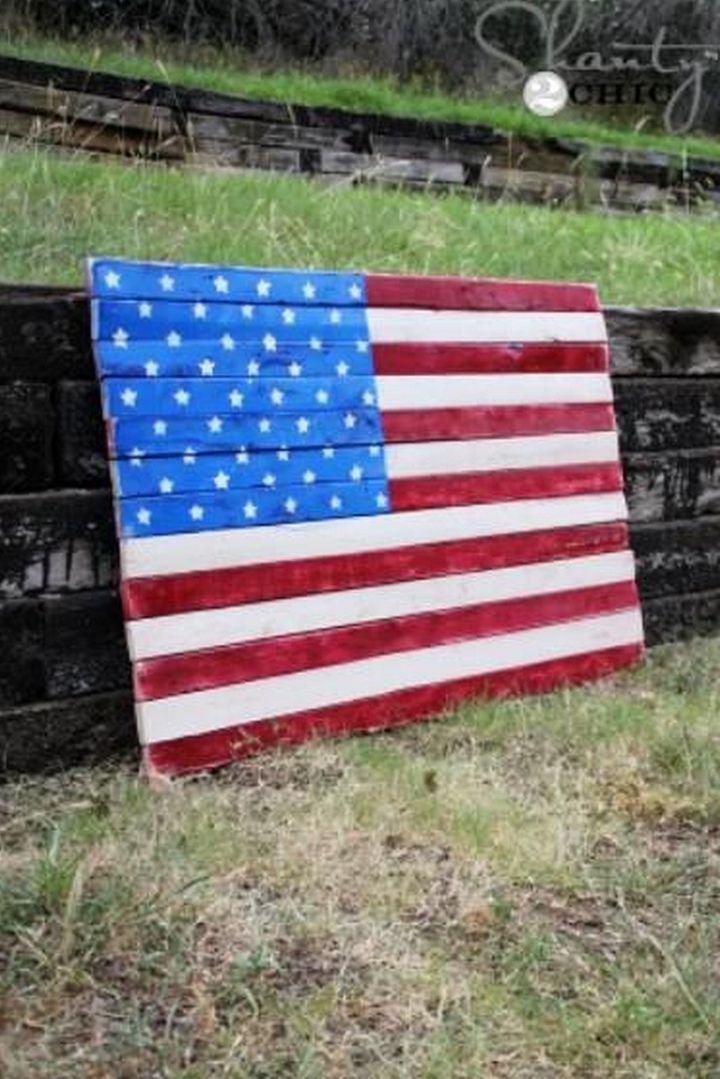 Make an American flag from wood pallets! This is a simple DIY project to make for the Fourth of July. It's incredibly simple to build and will cost you between $10 and $15! This is how you can build your own home in just an hour! Check out the link! Tutorial
20. DIY Pallet Ideas – How To Make An American Flag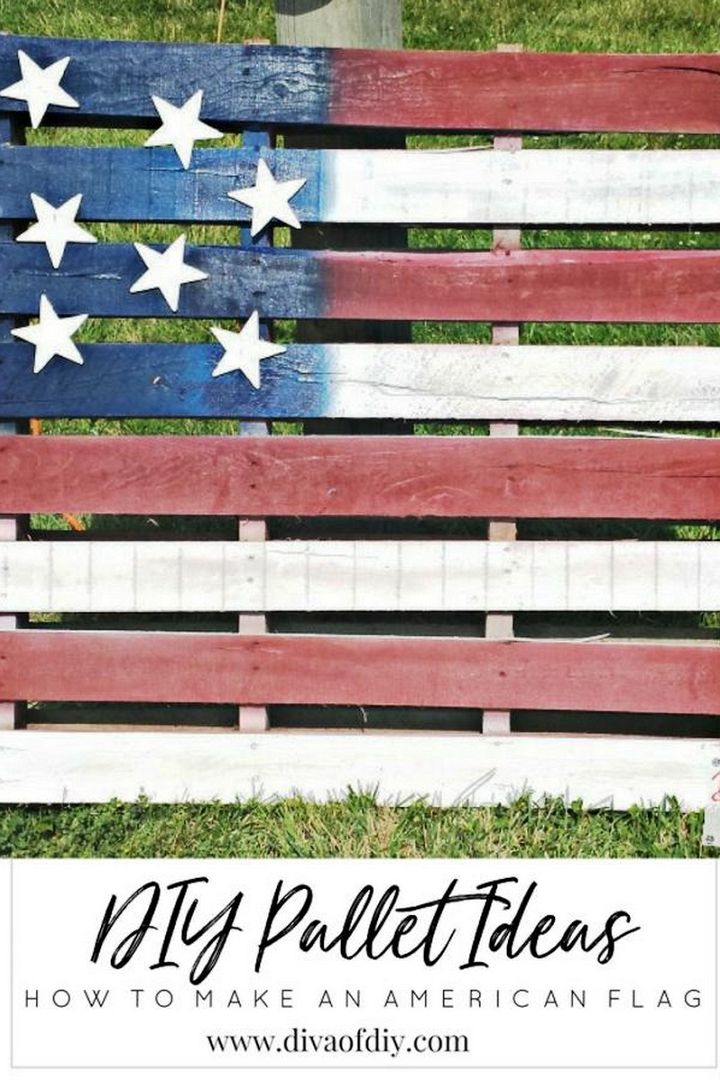 Wood Pallet Art: It's a great homemade pallet of American flag wall art that can add a unique appearance to any wall and express your patriotic feelings beautifully! Pallet slats were assembled to form an unfinished wooden board which is painted to create an entire American flag with blue, red, and white paint shades! Tutorial