Flowers have always been a symbol of beauty and these DIY Painted Flowers Projects are emphasizing the role of flowers in beautifying the environment and our surroundings. 25 Simple Painted Flowers Under 30 Minutes have added value to the natural beauty of flowers and how we can paint beautiful flowers on different objects for home décor and sometimes for the love of art and craft. You can play around with different colors while painting flowers of different kinds.
Here we can see many different options for objects that we can make flowers on such as Mason Jars, canvas, wine glasses, glass bottles, and even your toes. Flowers can also be of different kinds such as swirly flowers, daisies, retro-painted flowers, and much more. You can also paint dried flowers to make them look more attractive. You can also arrange a paint-and-sip party at home to enjoy painting with your friends. You can use paints of different types such as watercolors, oil paints, acrylic paints, and fabric paints.
1. Learn How To Hand Paint Flowers The Easy Way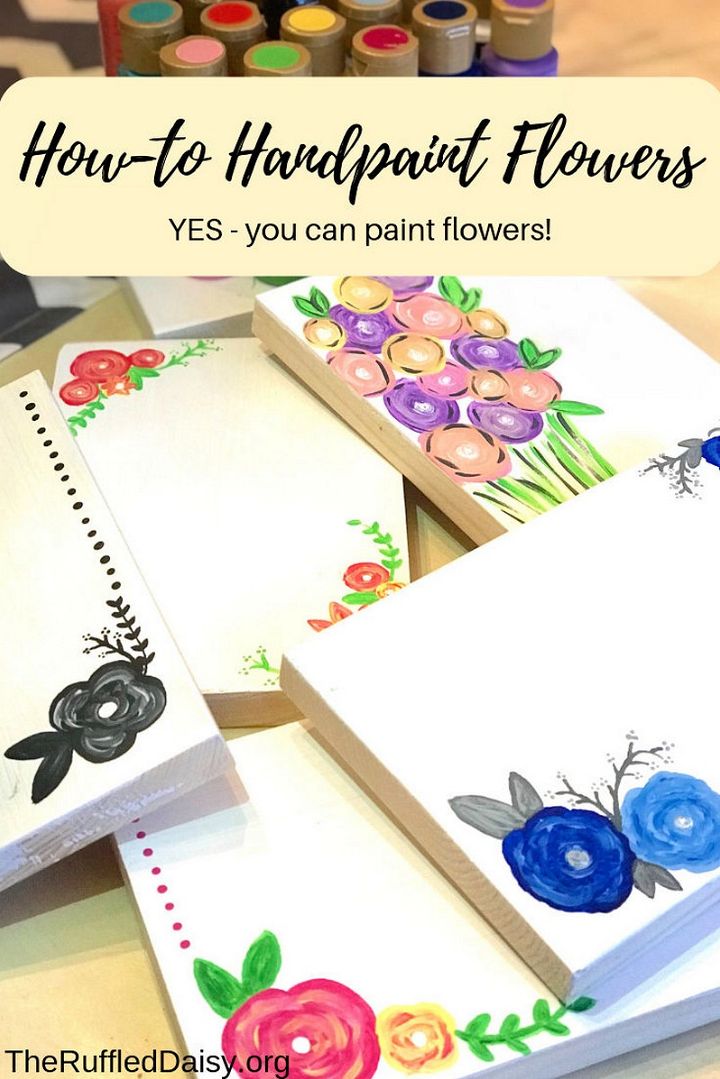 Flowers are always attractive to the eyes and the colors in them are mesmerizing. You can also mimic real flowers with the help of paints. Learn the simplest technique here so that you can also make fine-looking lovely flowers. Decide about the color combinations and make sure you are giving your best. There are some steps in the project that you have to follow to be accurate. here!
2. How to Paint a Simple Daisy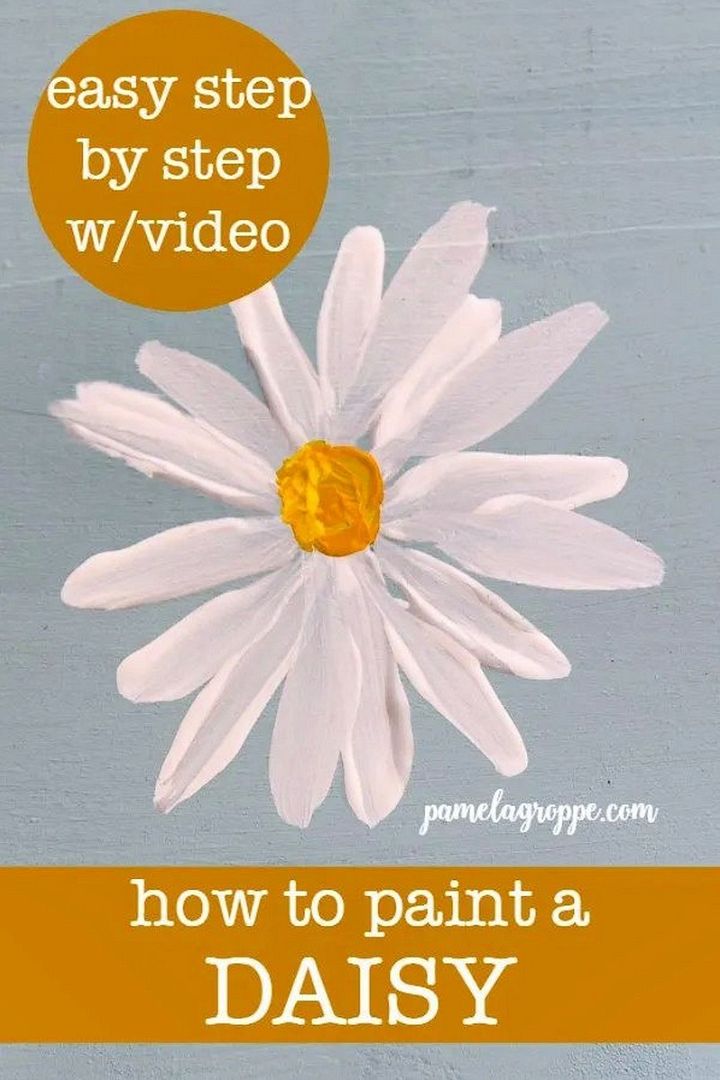 This is a simple daisy flower painted beautifully on canvas. Try making your own daisy flowers and use them for Wall Décor or for giving them as a gift to someone special. Here you will find a video also where things have been simplified for your convenience. Gather the supplies that you need and start this right away. here!
3. How To Paint A Rose – Easy And Simple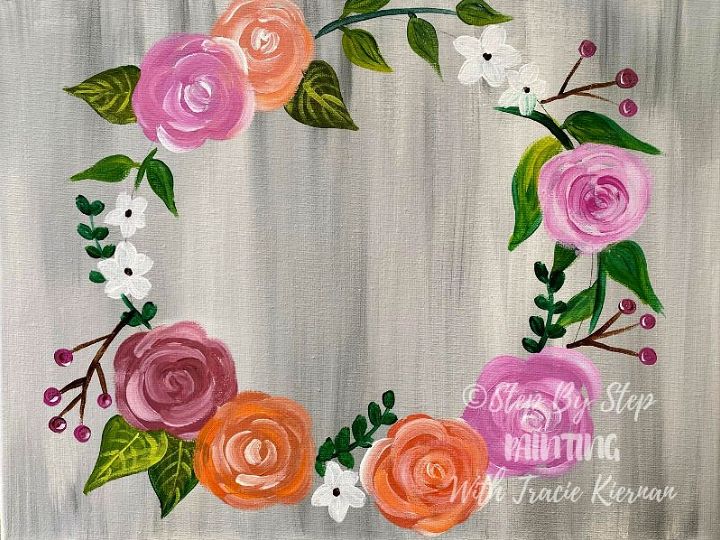 As we know roses are special and it's always a pleasure to mimic beautiful things made by nature. Roses are also nature's gift, therefore, painting them will be so much fun and interesting. Here you can see a bunch of beautiful roses painted on canvas that look absolutely amazing and stunning. here!
4. Painting Swirly Flowers With a Simple Technique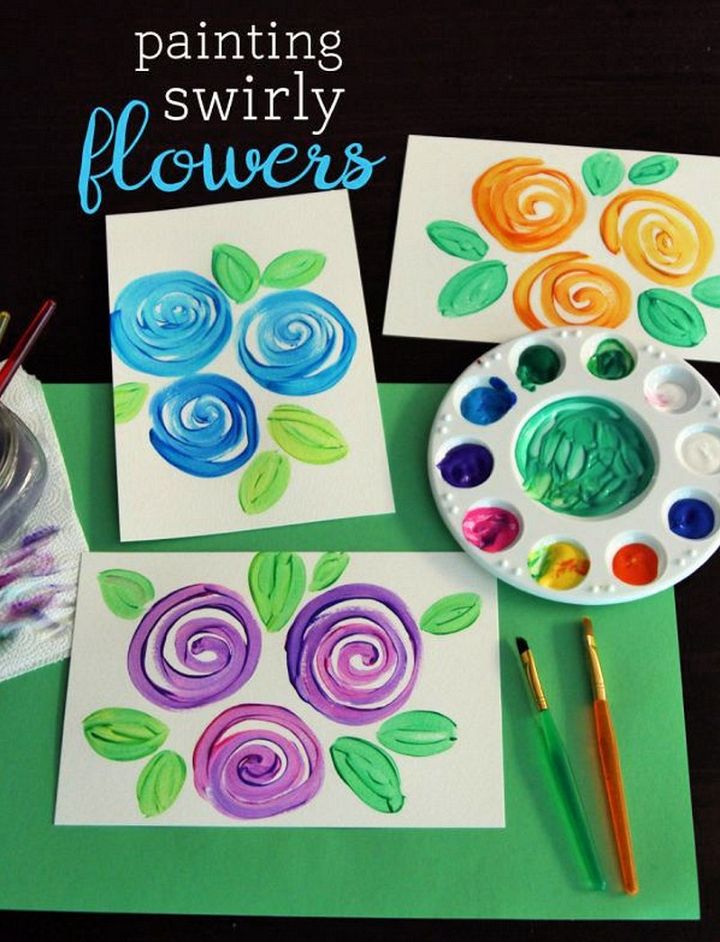 You can see some beautiful and lovely swirly flowers in this project. You can also paint such flowers easily with easy supplies. Play around with colors by selecting some colors of your choice and enjoy this interesting activity with your friends and family. some tips and tricks are also given here for making colorful and exciting swirly flowers. here!
DIY Fabric Rosettes: Start with basic wicker round, and then use recycled fabric scrap to make holiday roses.
5. Paint Flowers in 15 Minutes Or Less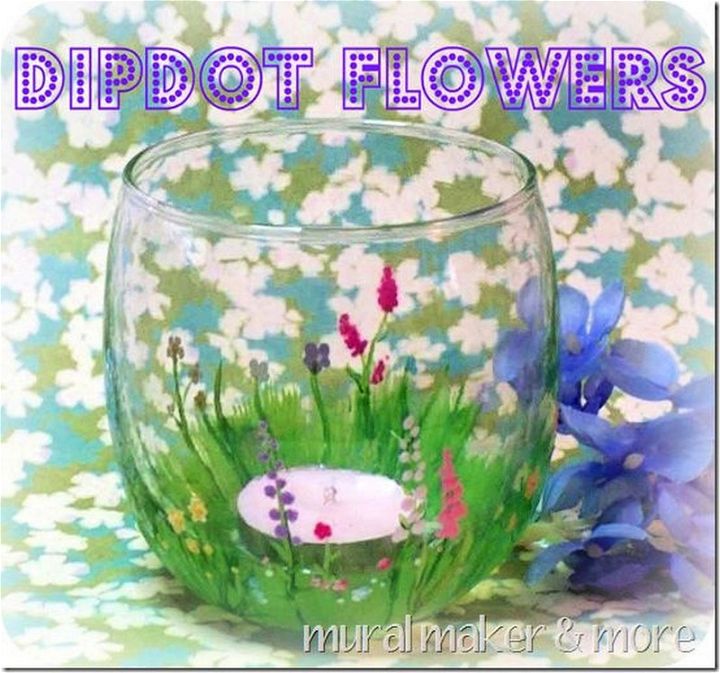 In this project, you can see a step-by-step process of painting flowers. Follow this technique presented here and you will end up making some amazing and good-looking flowers on canvas. Some special paintbrushes are used in this project in order to paint flowers beautifully. Gather the supplies and start this project right away. here!
6. DIY Fork Flowers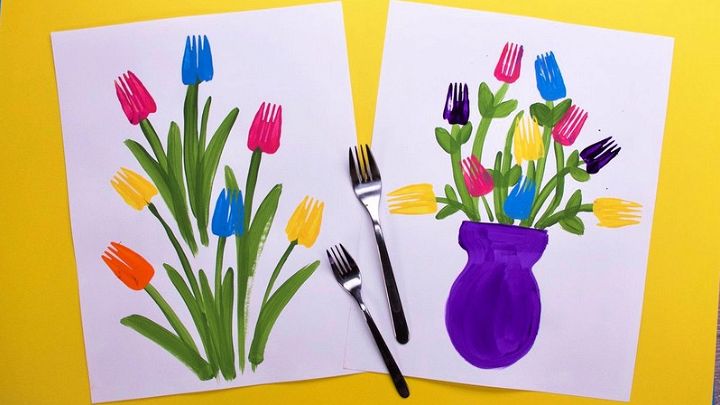 Have you ever thought of painting by using different and unique techniques? If not then try this fork painting as it's so much fun and enjoyable. Using a fork for doing paints is definitely unique and a different kind of experience but you must give it a try. Besides fork gather the supplies that you need for this project and enjoy. here!
7. 5-Minute Bubble Painting Hydrangea Flowers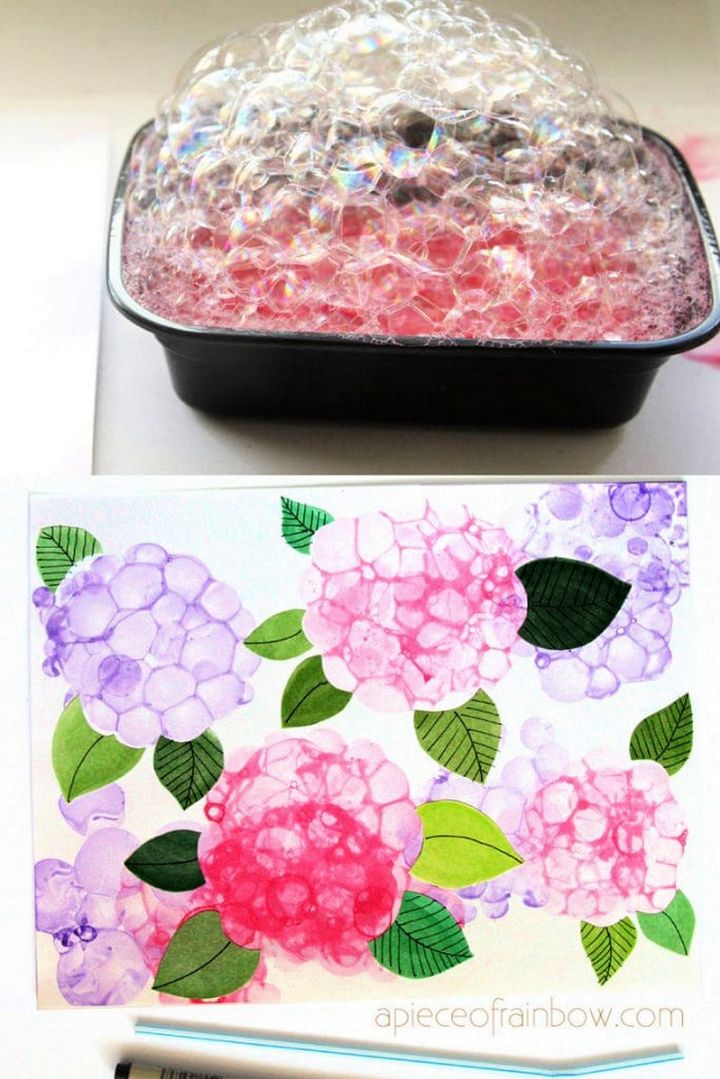 Bubble painting has recently been very popular when it comes to creative activities. This project will give you the complete details about how you can make hydrangea flowers with bubble painting in a timeless than you can imagine. You can be as creative as you want when it comes to painting, so try your best and you will be impressed by your own hidden talent and skills. here!
8. Easy DIY Painted Flower Pots For Kids To Make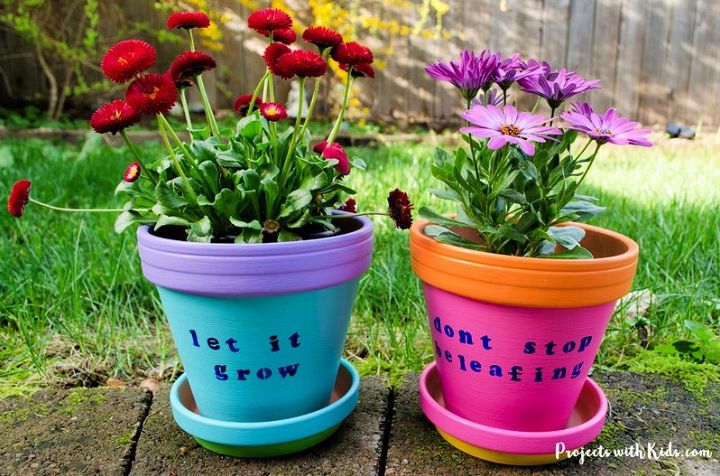 Painting is always fun especially when you paint something to turn it from boring to fun and interesting. These flower pots have previously been very typical and boring and are now turned into exciting and fascinating pots. All this miracle is because of the painting that has been done. here!
DIY Clay Pot Crafts – Take a look at these small DIY Clay Pot Crafts for Beginners to create to add some flair to your home.
9. How To Paint Watercolor Flowers For Beginners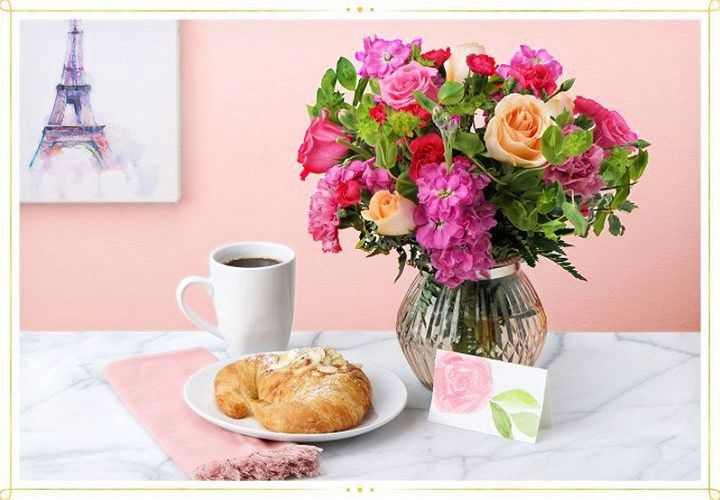 Watercolors are always easier to handle as compared to other forms of paints such as oil paints, acrylic paints, or any other. These are watercolor flowers that are painted in a beautiful way. Play around with different colors and enjoy your favorite ones. Gather the supplies that are listed here. However, for this project, you do not need many items here!
10. Fork-Painted Flower Cards For Kids To Make This Spring Season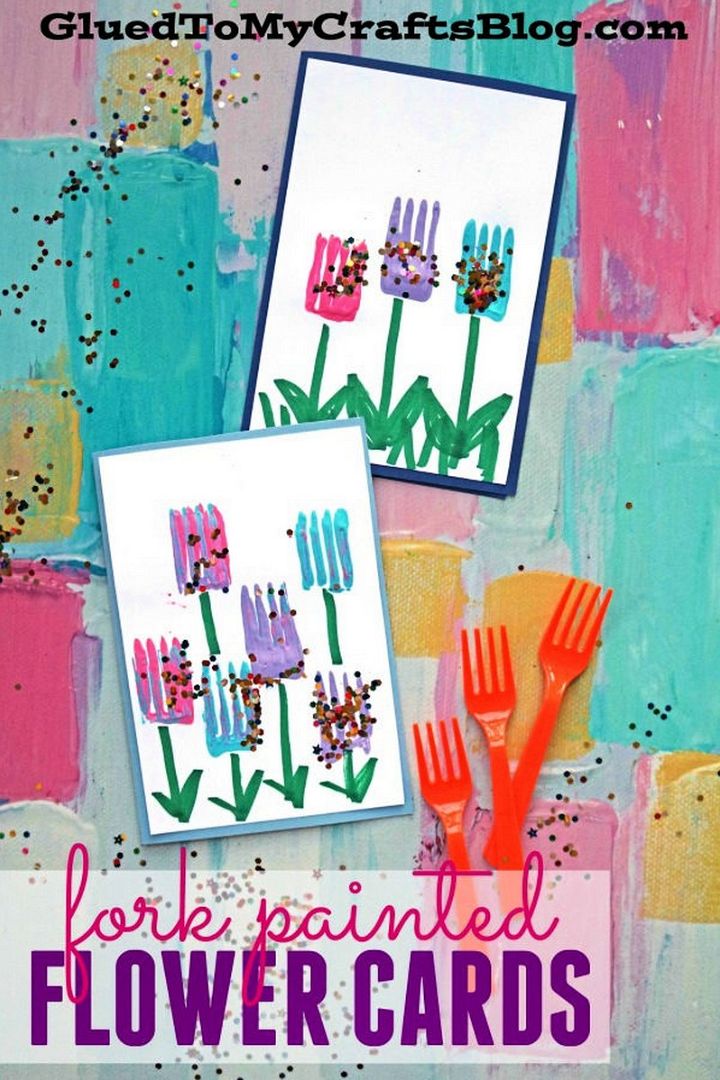 As we know the spring season is just around the corner and flowers are an integral part of this season. Let's paint some flowers for this season and enjoy painting with your friends and family. Gather your friends and discover different painting techniques such as this fork flower painting which is new and very much in fashion these days. here!
DIY Monster Craft Ideas For Kids – We've shared 15 of the Best Crafts for Kids to Make at Home. Craft Ideas for Kids that you can make with your kids!
11. How To Paint Flowers On Toes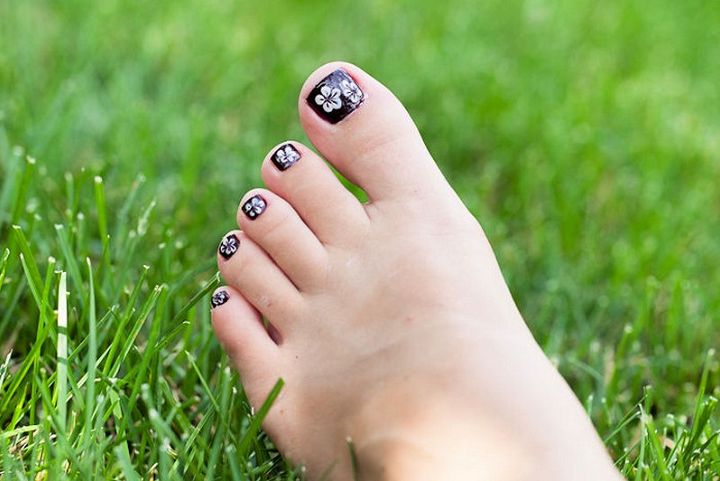 Flowers look amazing and attractive to the eyes no matter where they are made or painted. Be it canvas, paper, walls, or nails, flowers look enticing and exciting. In this project, you will see how you can make some cute and lovely flowers on your toenails. Your nails look pretty cool after making flowers with different color combinations. here!
12. DIY Rosy Flower Pots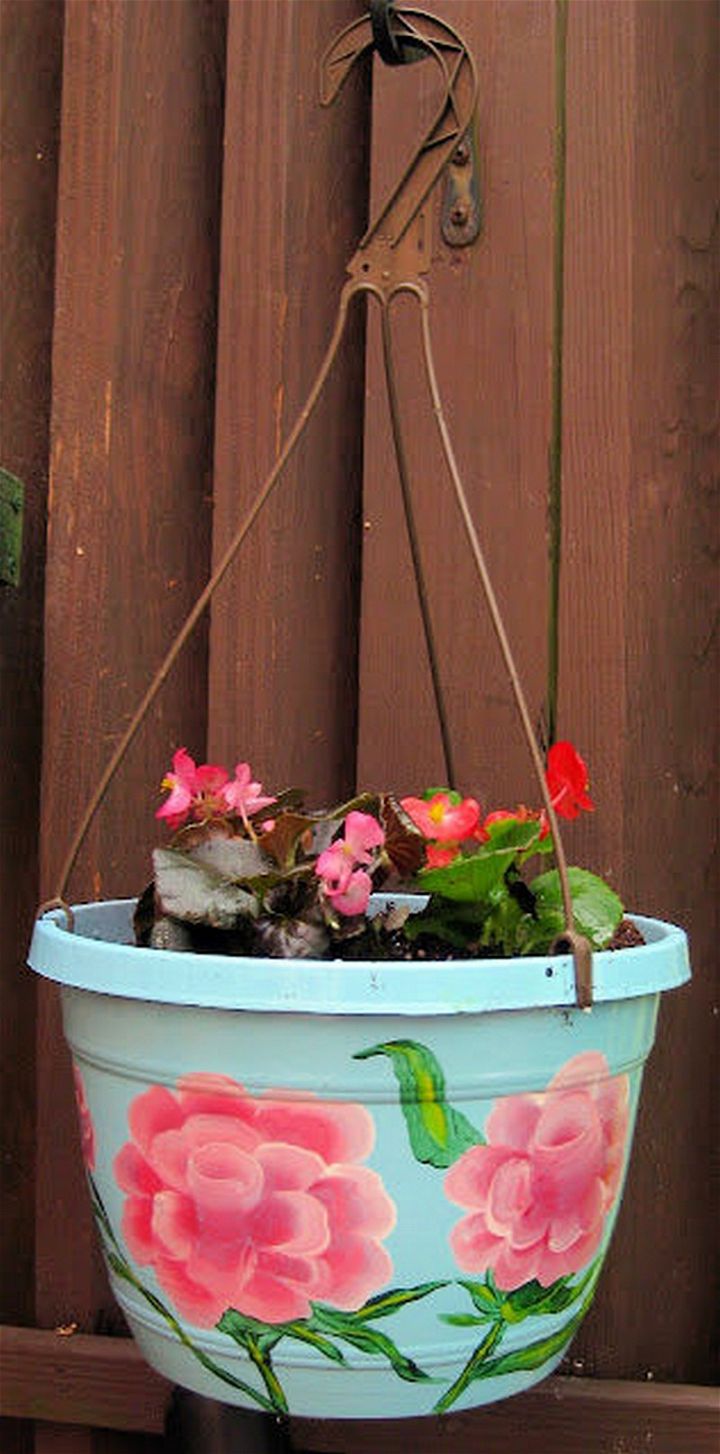 Boring flower pots do not look exciting and attractive. Try to paint flower posts in colors of your choice and make them look cool and colorful. Painting is a lot of fun and you can enjoy painting flower pots with your friends or family. This is a rosy flower pot that you see here and the way it's painted is absolutely wonderful and fresh. here!
13. Flower Print With Scrape Painting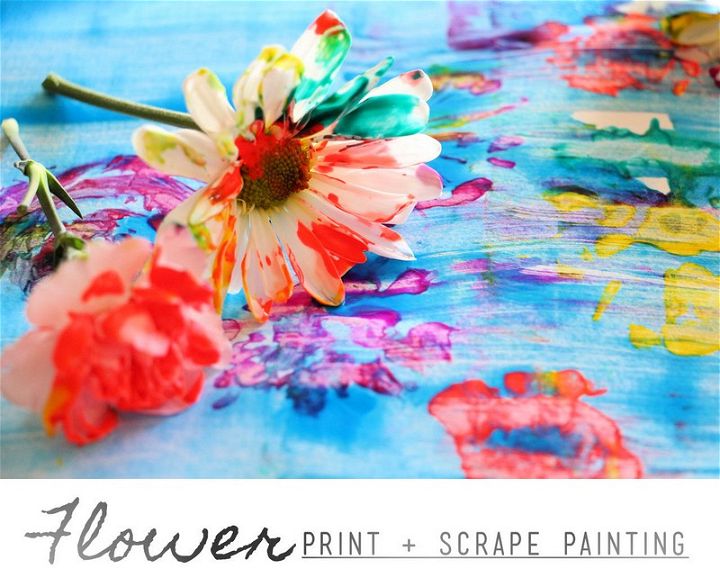 Try to explore different techniques and methods for painting. Flower painting can be done through several tricks and one of them is discussed in detail in this project. This is a scrape painting that you see here. Look at the flowers over here and you will be amazed by the beauty. here!
Couple Paintings Projects – These Easy Couple Painting Projects are so awesome that you have to check out if you can collaborate together with your spouse.
14. Easy Watercolor Flowers Step-By-Step Tutorial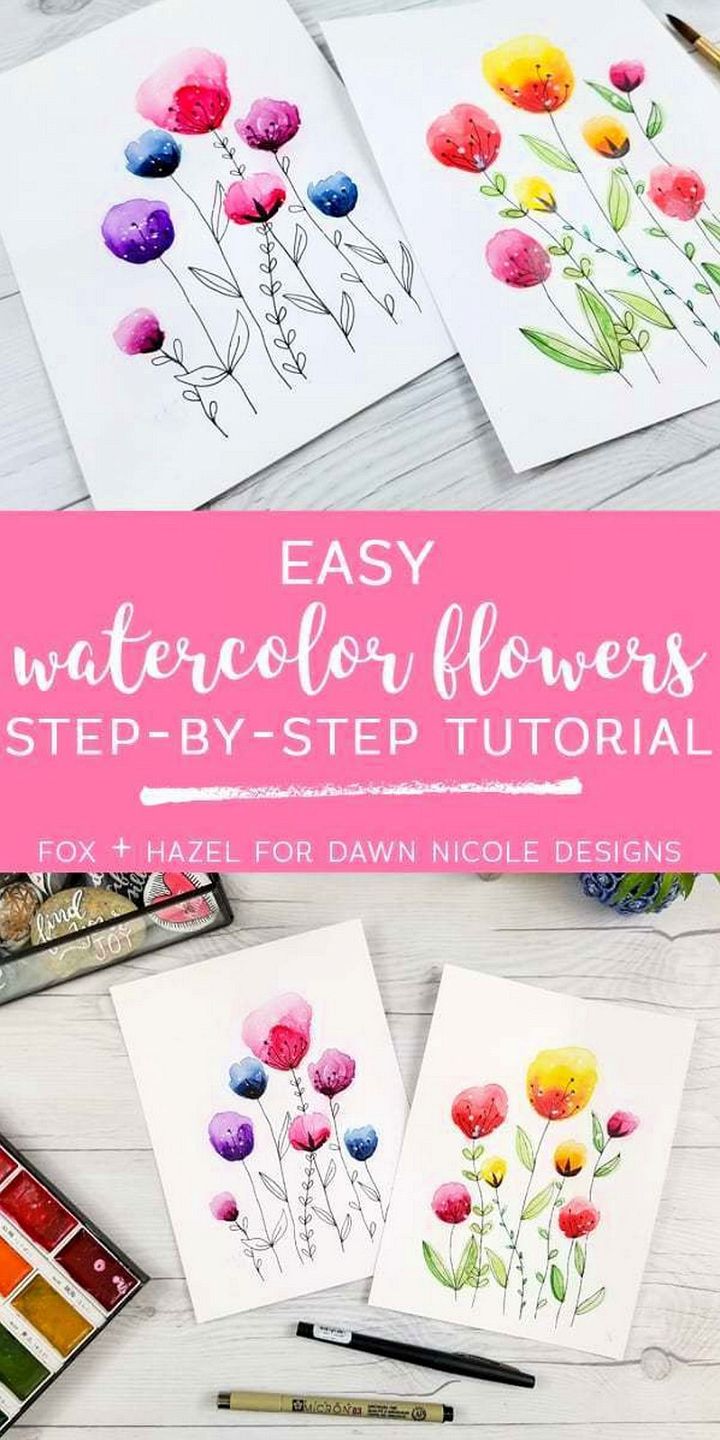 Watercolors are always best when it comes to handling kids. You and your children can enjoy this simple yet interesting watercolor flower painting in the coming summer holidays. Gather the items that you need for this project and start this fun right away here!
15. DIY Pinecone Flowers With Stems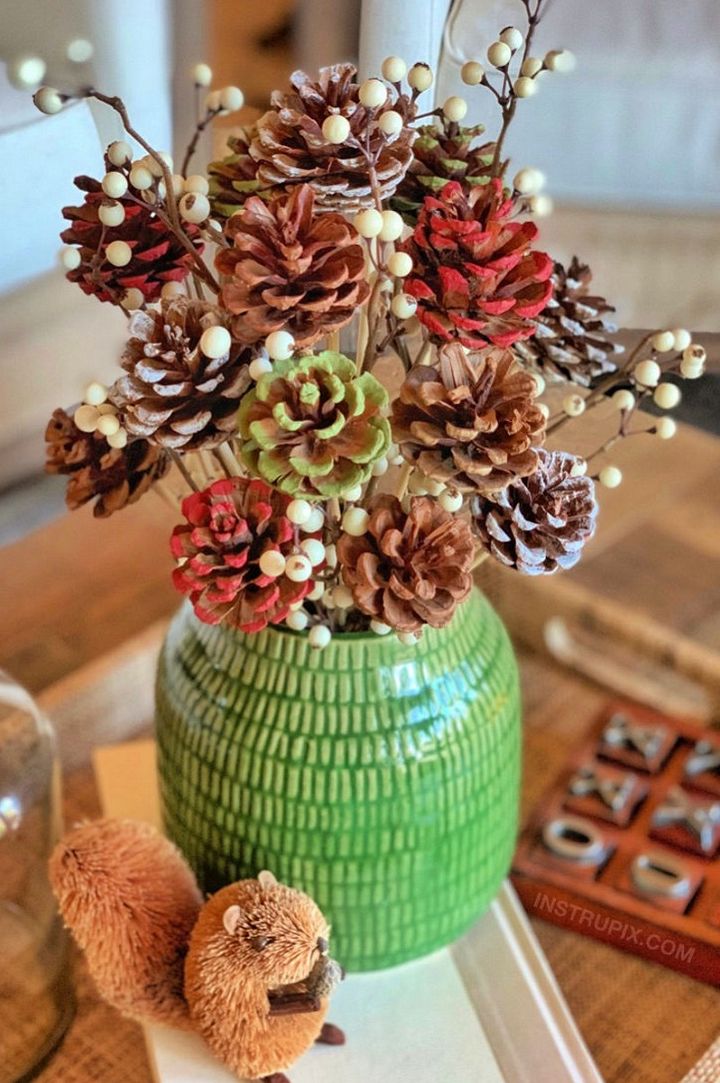 Many people find pinecone flowers incredibly charming and want to make their own. If you are one of such people, this project will fulfill your desires too. Have a look at these pinecone flowers and look into the details about how conveniently they are made with easy steps. here!
16. Painting With Flowers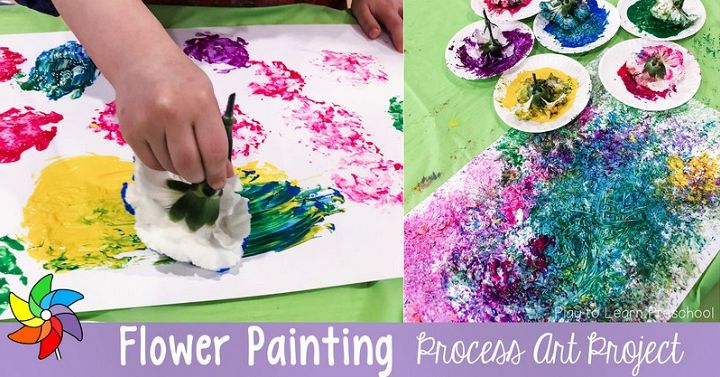 This is a unique and interesting project where a colorful painting is done with flowers. Have a look at the details of the project so that you can discover how this can be done easily and with lots of fun. Do such projects in the company of your friends so that you can spend some quality time too while doing paints. here!
17. Line Painting Flowers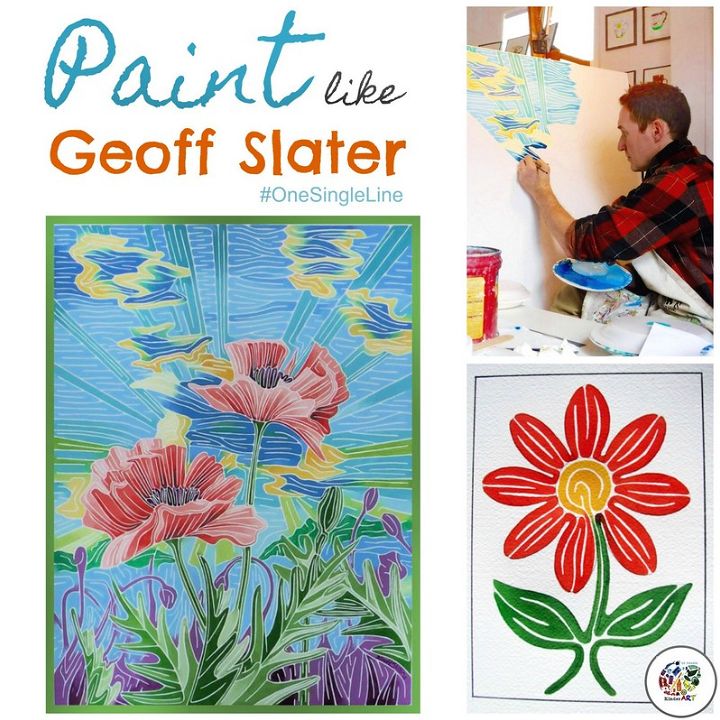 Paintings can be done in many different ways using different methods and techniques. This is an interesting project that will guide you on how to do line flower painting. To understand completely about the project you have to see the detailed descriptions and tutorial. here!
18. Hyper Colorful Painted Paper Plate Flowers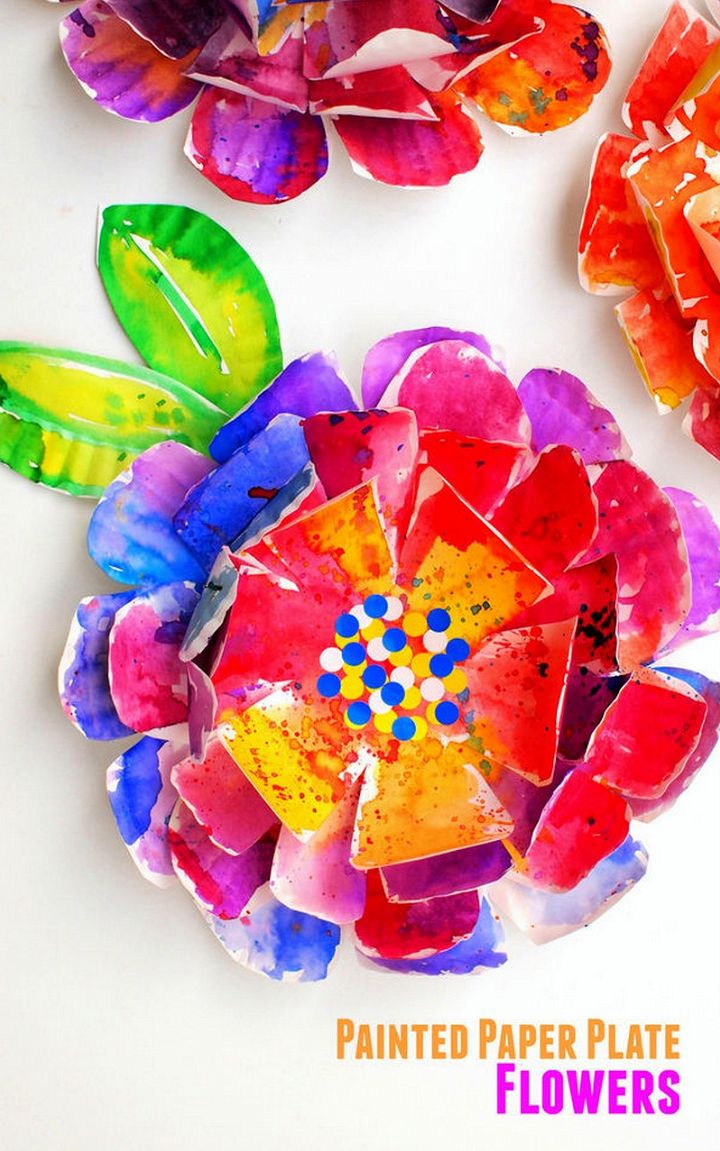 This is a flower painting done using paper plates. You can now intelligently paper plates used for flower painting. Use colors of your choice and simple paintbrushes for this project. Spend some quality time with friends and family while doing this project. Gather the supplies that are needed and start this activity right away. here!
19. Paint Beautiful Watercolor Flowers in 15 Minutes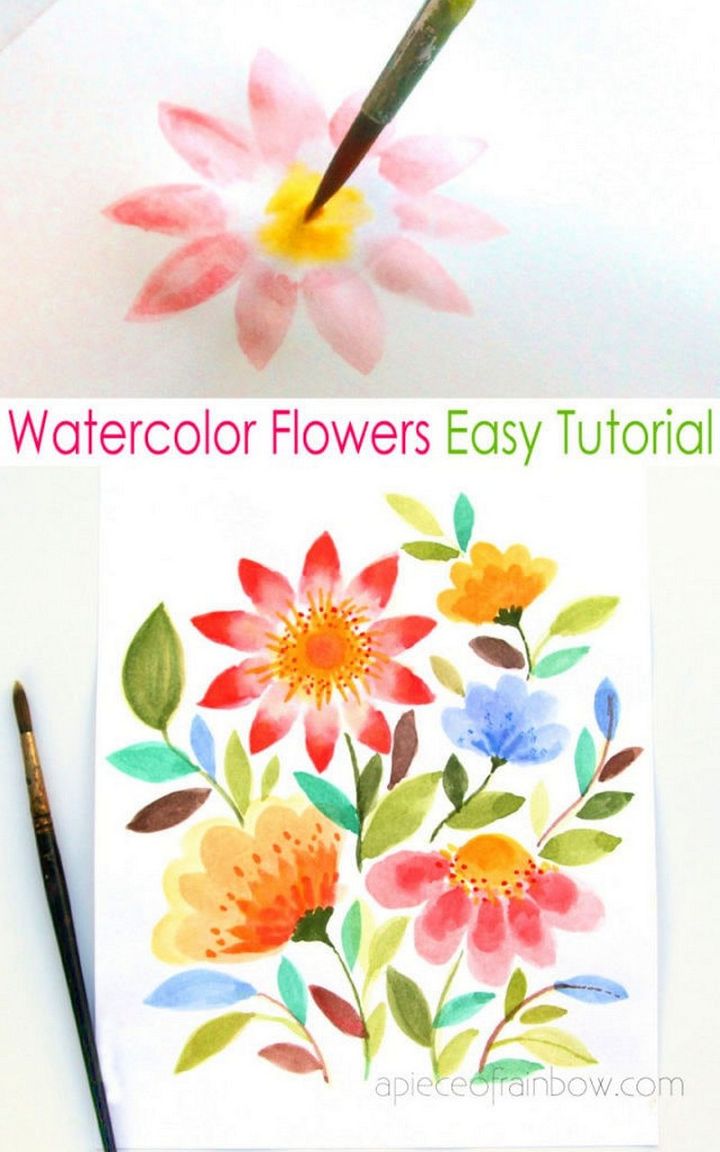 As we all understand that time is money. Therefore select DIY projects that do not demand much of your time. You can finish this watercolor painting of flowers in under 15 minutes and that's the best part. Select the colors of your choice and start this project right away. You can use this painting for the purpose of wall décor or just to keep it on your nightstand. here!
20. Make Your Own DIY Kids Charcuterie Board With Painted Flower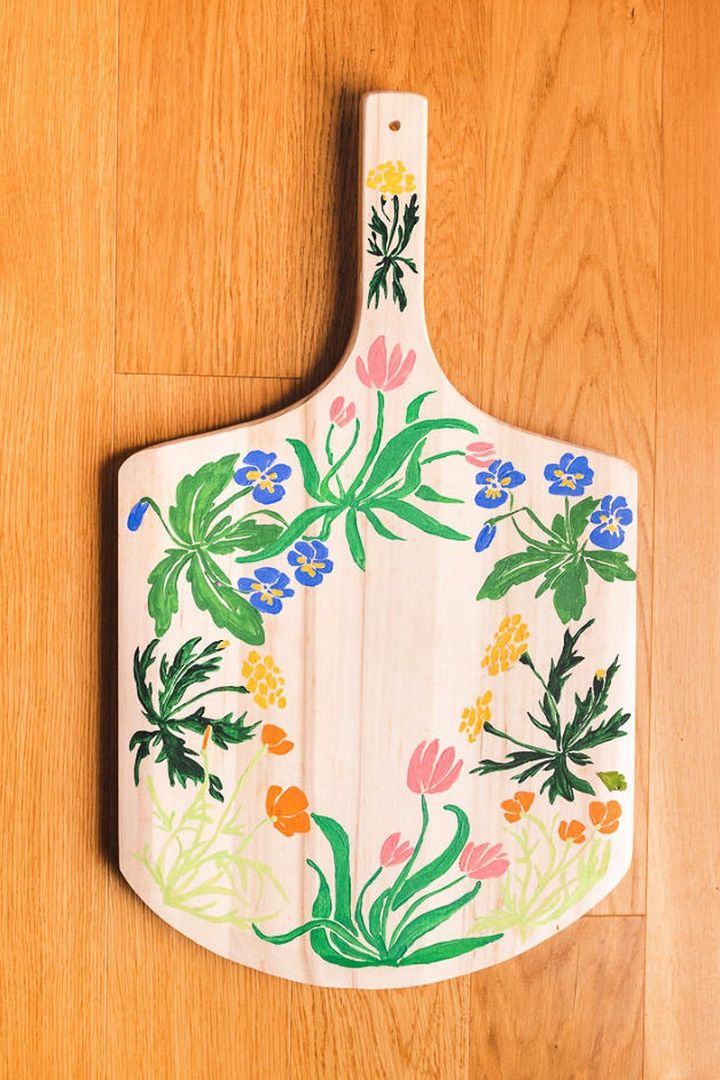 This project gives you an insight into how you paint beautiful flowers on a wooden board for a purpose. Select beautiful colors of your choice and make a beautiful bunch or a bouquet just like you see here. For this project, you need a few materials like a wooden pizza peel, pencil, non-toxic acrylic paint, paintbrushes, cookie cutters, fruits, crackers, cheeses, nuts, and other snacks liked and loved by your kids. here!
21. Hand Painted Cherry Blossom Umbrella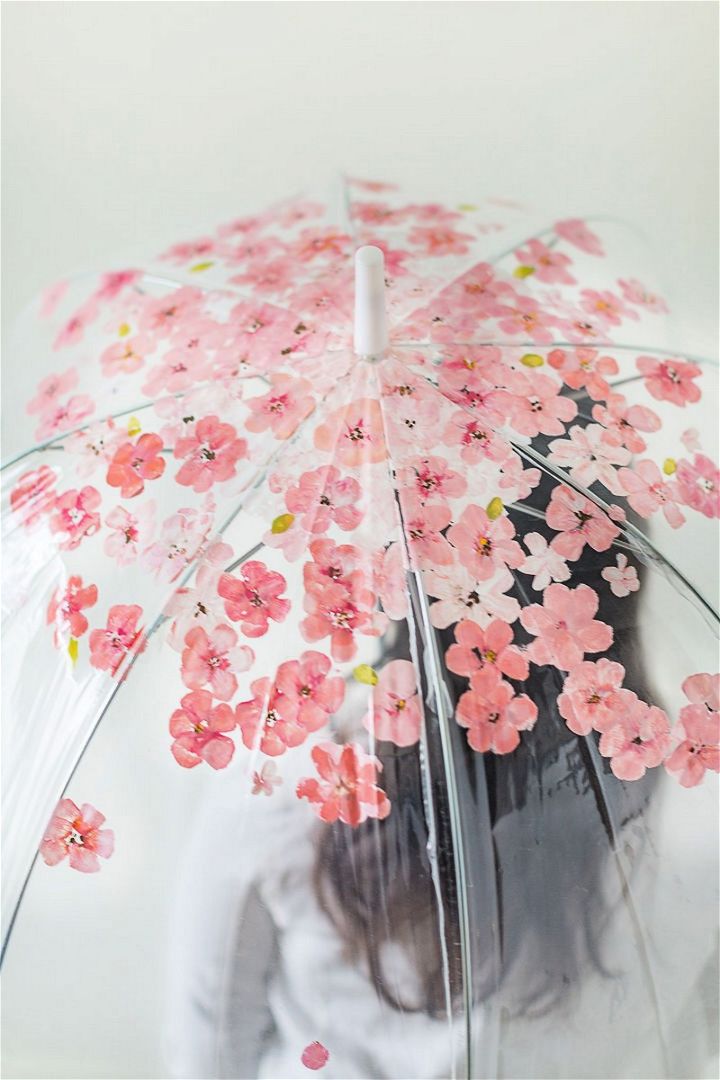 Have a look at this beautiful umbrella which is hand-painted. Try some hand painting of Cherry Blossom Flowers on an umbrella. Painting is something that can change the appearance of anything on the whole. This simple umbrella is transformed just by a simple and beautiful hand painting. here!
22. Watercolor Floral Painted Tote Bag DIY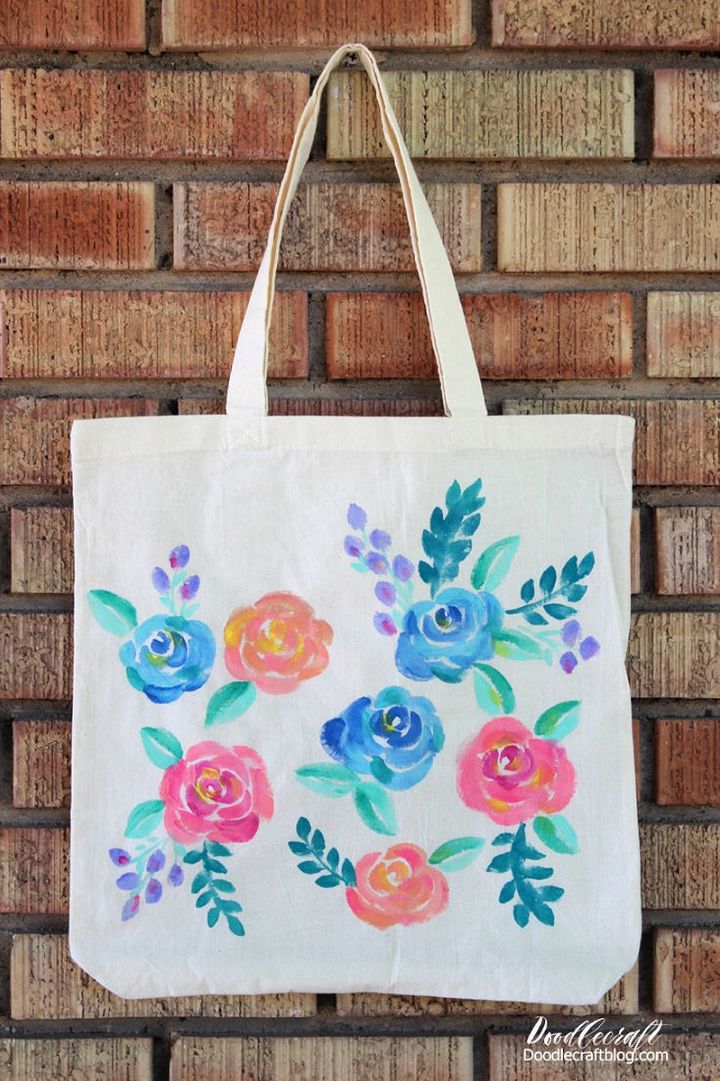 Watercolors can be amazing when it comes to doing different art and craft activities. This was a simple tote bag previously but is turned into a beautiful floral tote bag only with the help of watercolors. This DIY project is both simple and magical. Gather the materials and start this right away. here!
23. DIY Painted Rock Flower Puzzle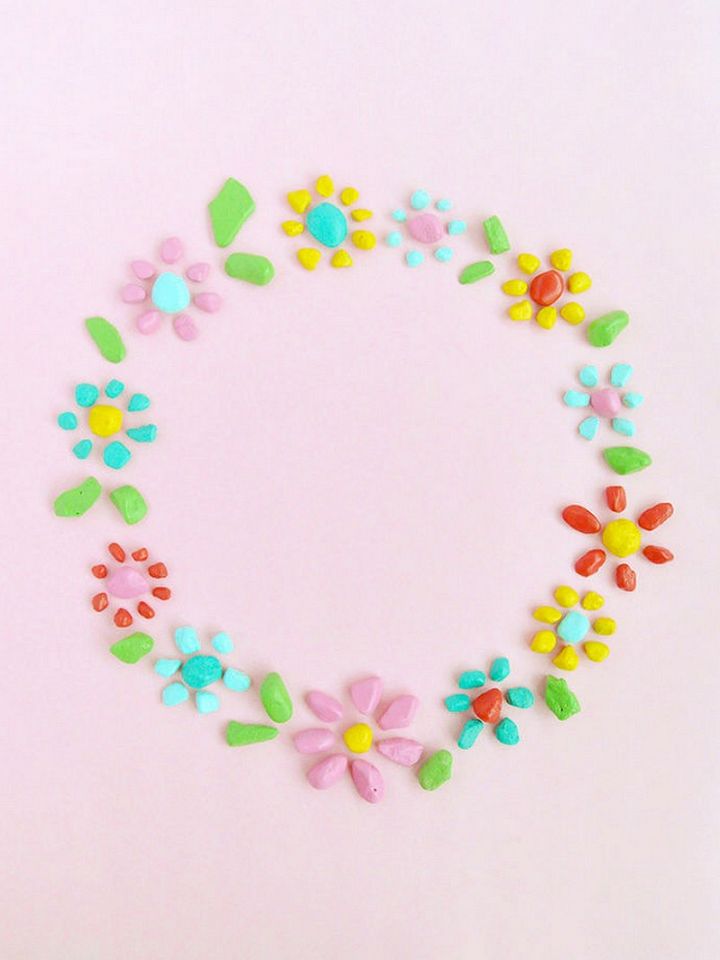 Paints can bring some drastic changes to anything that has been boring previously. Gather some rocks and some watercolors of your choice. Paint the rocks in your favorite and exciting colors and make a puzzle with the help of these. The end result of the project is so exciting to look at therefore you must try this yourself. here!
24. Watercolor Flower DIY Sharpie Mug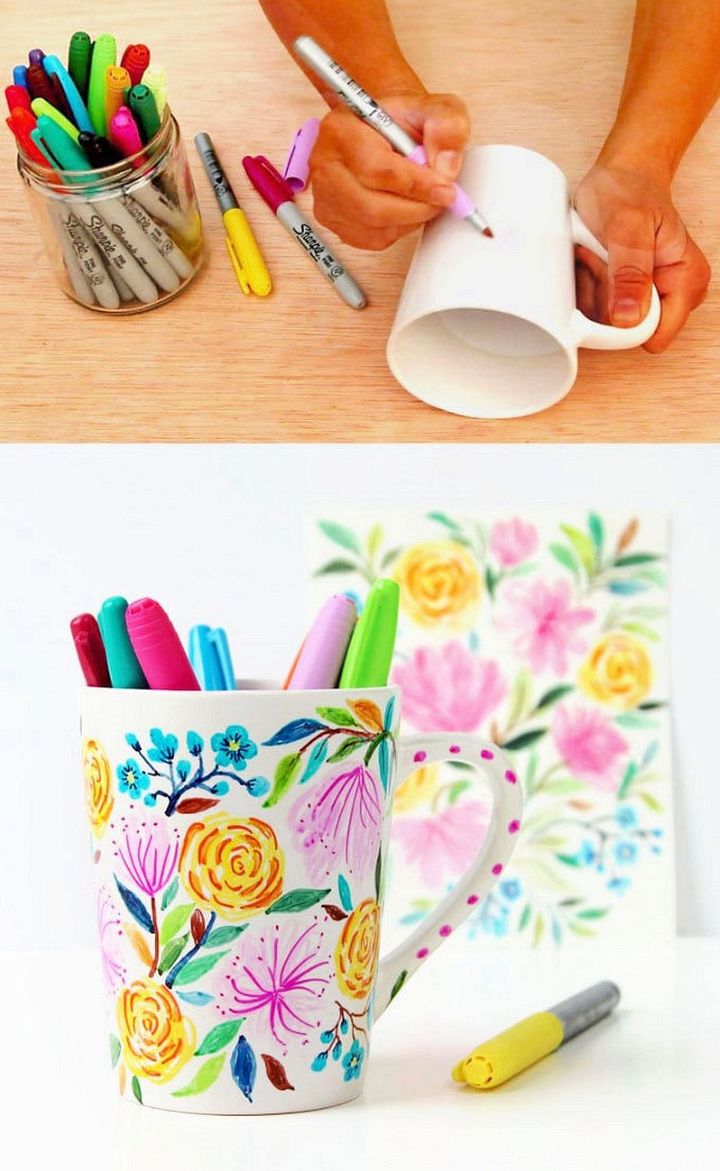 Bring colors to your life and make some dramatic changes to different boring and simple items. In this project, you can see a plain white mug change and transform into an exciting beautiful floral mug. You can either use this mug for drinking purposes or you can decorate it anywhere as a showpiece. All this magic has been with the help of colorful sharpie pens. here!
25. DIY Floral Denim Crossbody Purse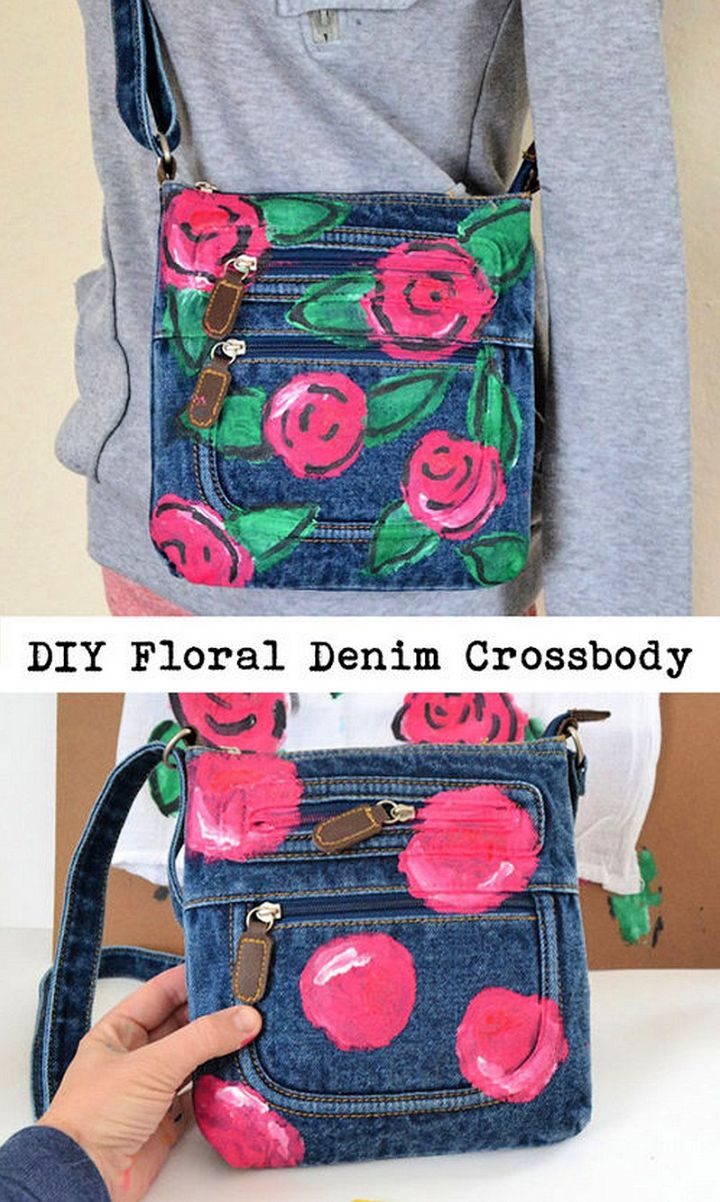 This was a simple denim purse before but transformed and changed into an exciting floral denim purse only with help of paints. Choose a single color of your choice and make flowers. For this project, fabric paints are needed. Besides fabric paints, a big soft paintbrush and a small tulip fabric paintbrush are required. here!
Conclusion:
Flowers can be easily painted on different objects using different colors and paints. All you need for painting flowers are some nice paintbrushes, paints, and some unique and cool ideas to try with your friends or family. Playing around with different colors is so much fun and exciting especially when you do it with your kids.