These 20 Polymer Clay Ideas You Can Easily DIY that are combined here are all amazing and inspirational for sure. You can always get along with polymer clay crafts as they are easy to make and you can very simply add your own creativity to them. You will find a variety of polymer clay craft ideas here that is almost perfect for beginners to try. You can see how some of the amazing and eye-catching colors are incorporated into these plans in order to make the crafts even more beautiful.
You can make a lot of jewelry pieces using polymer clay and bring some spark and a fresh breeze to your jewelry collection. You will see some step-by-step directions here that will help you make something that is superb and impressive. Follow the directions given in the tutorials of all of these polymer clay craft plans. Besides jewelry, you can also make magnets using polymer clay craft ideas given here. Little girls will enjoy the polymer jewelry ideas a lot as they will find them funky and joyful to wear with any of their outfits.
Damask Polymer Clay Pendants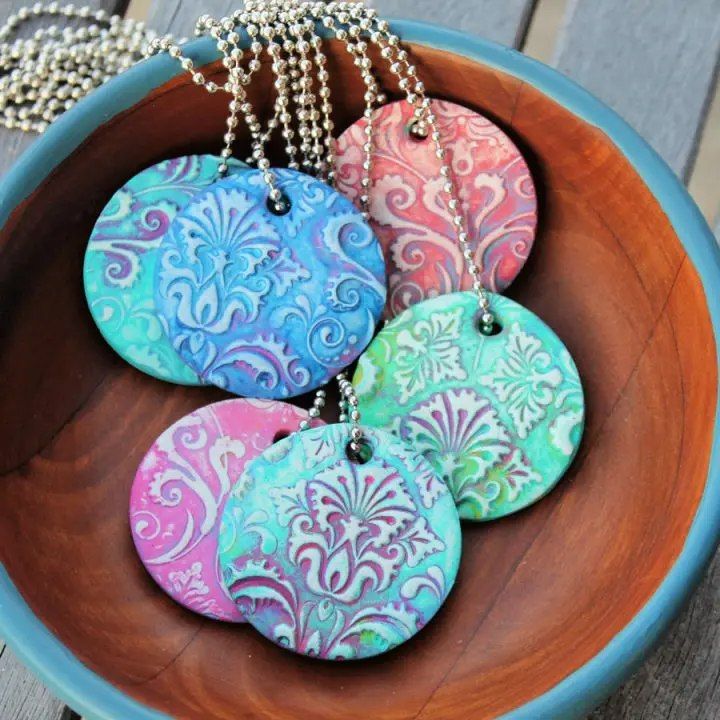 This is a polymer clay pendant idea that you can also try out by yourself. You need to start off by first gathering the supplies. The next step would be painting. You will need things like oven bake clay, rolling pin, rubber stamps, cookie cutter, straw and paint Tutorial
Polymer Clay Pizza Crafting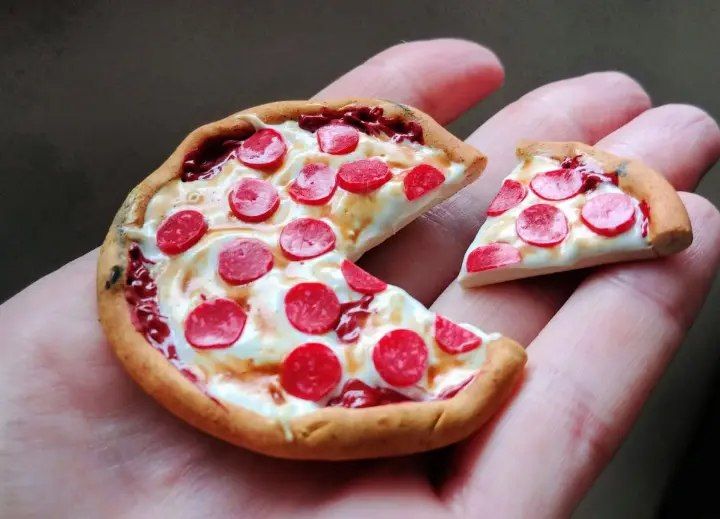 This is a diy project where you will learn to make polymer clay pizza crafting. With the help of little tricks and tips given here you will be able to make something that will catch attention immediately. You will get to know about polymer in this diy project. Tutorial
Sculpy Clay Violet Necklace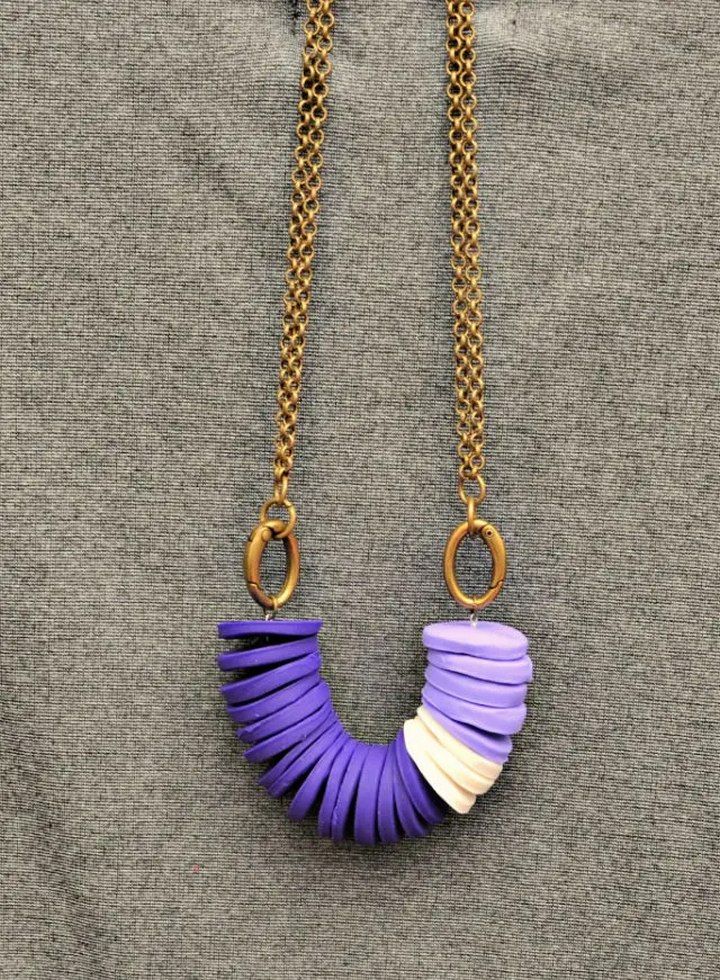 Have a look at this diy necklace made using polymer clay. You need to gather the materials before you start off. the list of materials include sculpey polyfoam clay, toothpick, rolling pin, cutter, baking sheet, stringing wire, crimp beads, chain and jump rings, wire cutters and needle nose pliers. Tutorial
Beginner Polymer Clay Jewellery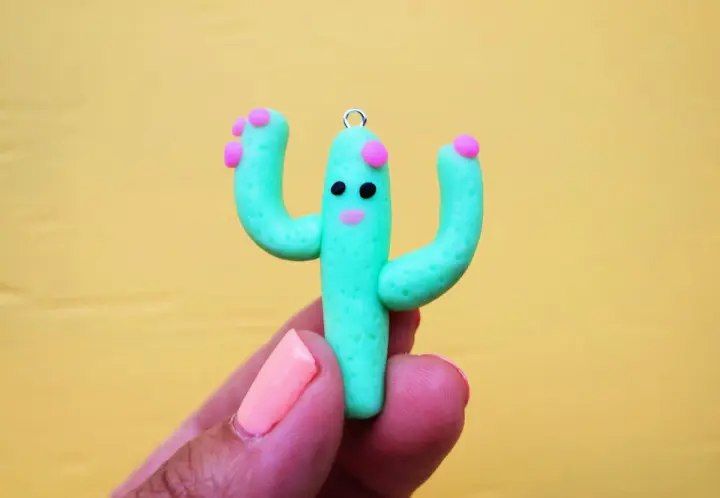 This is a polymer clay project that you can do even as a beginner. You will need polymer clay, earring backs, jewelry bits, nonstick paper and super glue. Make sure you follow the directions given here and make something that you can be proud of. Tutorial
Polymer Clay Mermaid Box Pattern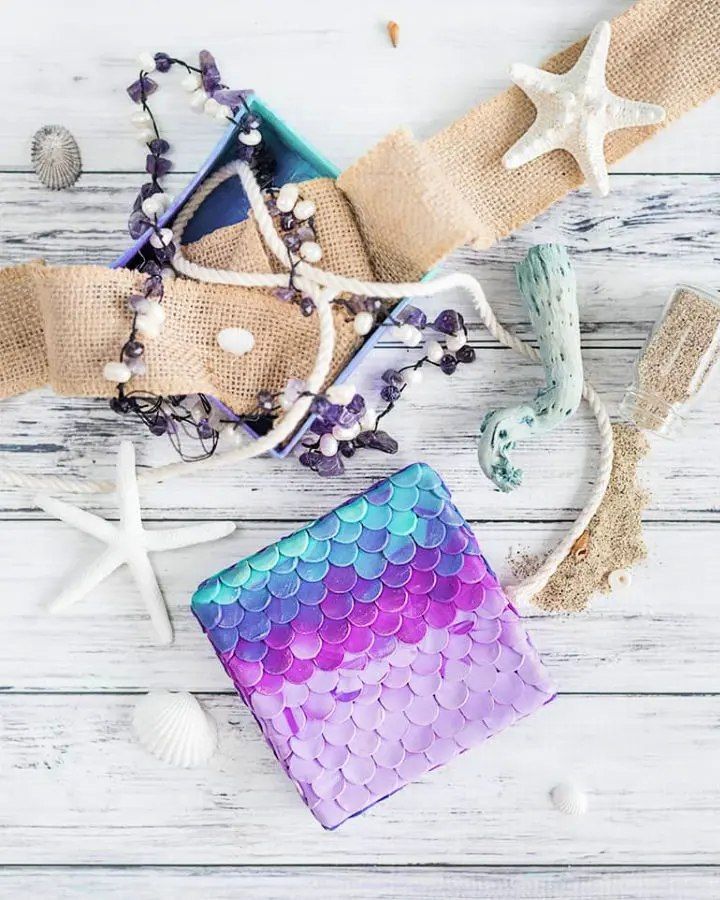 This is a diy mermaid box pattern done using clay. If you are also into themes for any special occasion, you can choose mermaid theme and make this craft all by yourself. You will need things like acrylic paints, crafting mat, pen, brush, liquid polymer clay, rolling pin, papier Mache box, small circular cutter and polymer clay. Tutorial
Giant Polymer Clay Clay Beads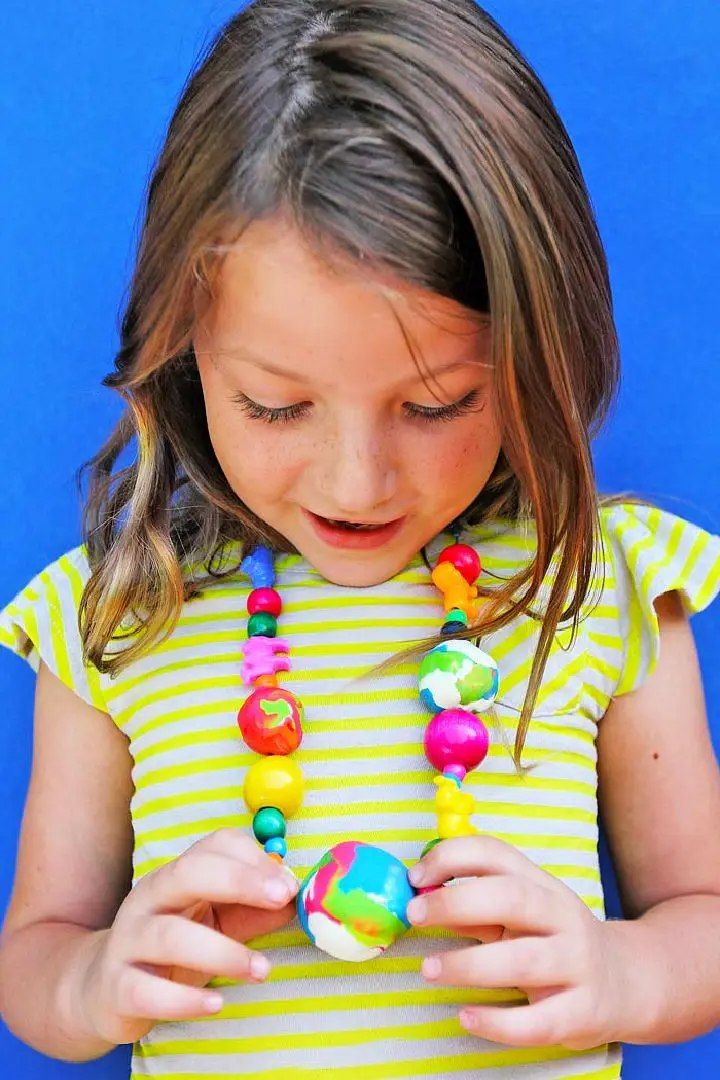 Have a look at this polymer clay idea here and see how you can do this by yourself. The supplies that you will need for this craft are sculpey, aluminum foil, bamboo skewer, pasta machine and baking sheet. Gather the supplies and get started with this amazing idea. Tutorial
Kawaii Polymer Clay Jewelry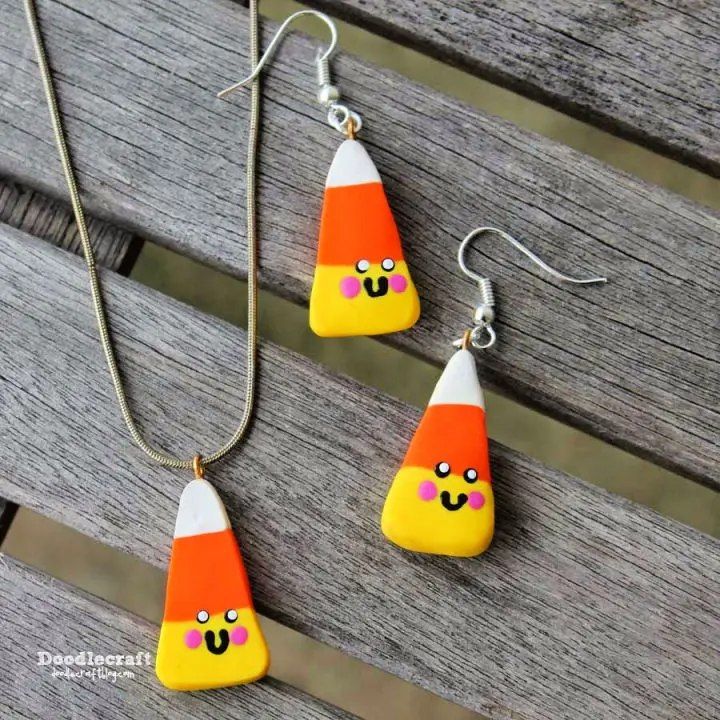 Are you ready to make jewelry using polymer clay? If yes then you must get started with this plan. This is a kawaii polymer clay jewelry plan that you can also catch up with. The supplies that you will need for this craft are yellow orange and white polymer clay, eye pins, black white and pink paint, earring hooks, jump rings and chain. Tutorial
Cool Fish To Make Out Of Clay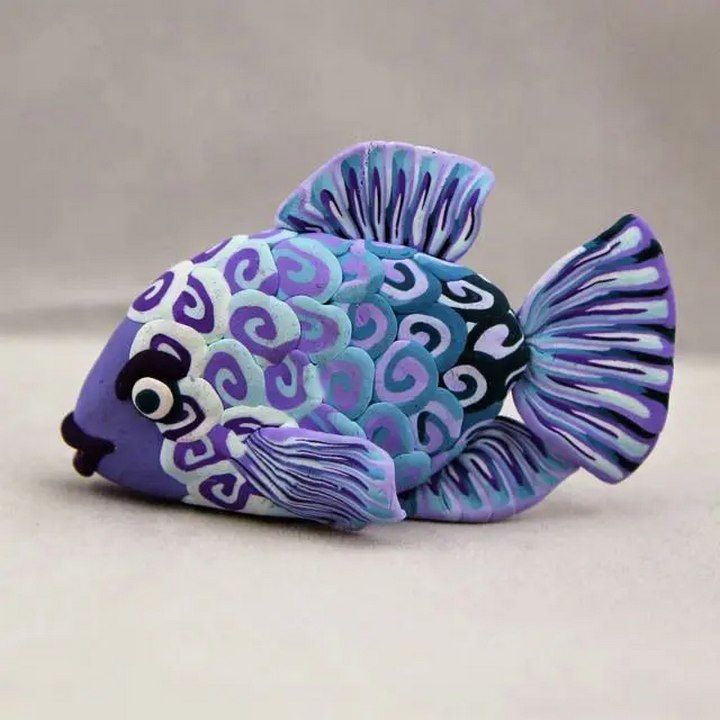 This beautiful and eye catching fish that we see here is made with polymer clay and it looks amazing. A lot of shading is needed in the making of this craft. You will also need a pasta machine to make this wonderful fish. If you also like to work with clay, this project will excite you a lot. Tutorial
Valentines Day Heart Mug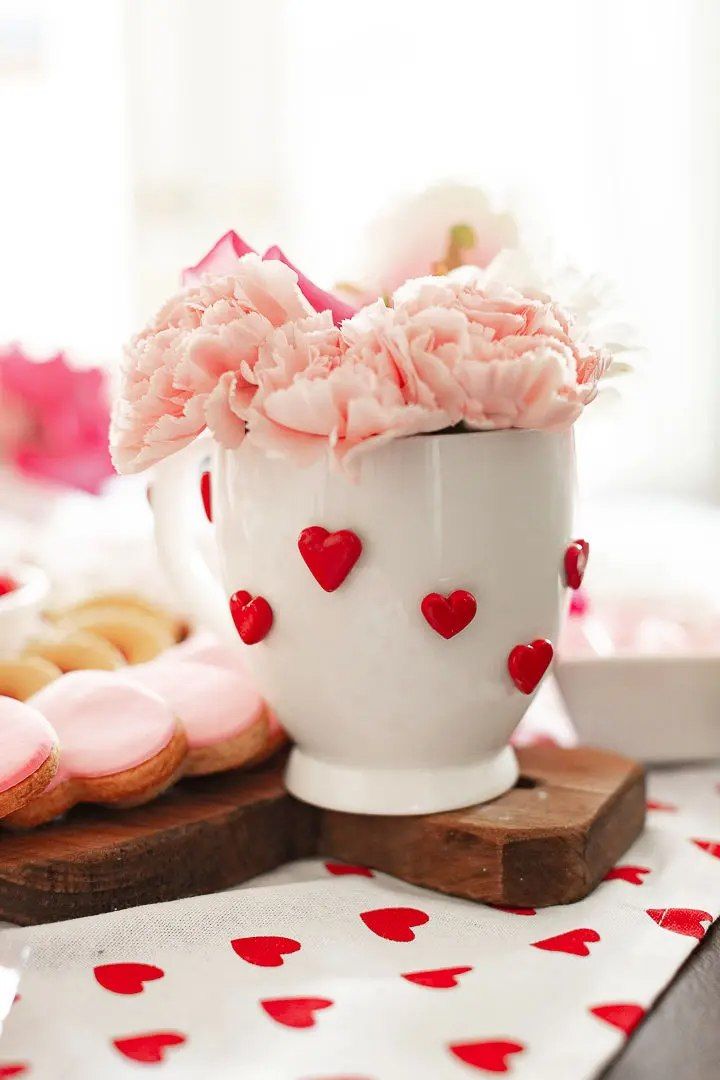 This is a Valentine's Day heart mug here that you can also make within only a few steps. You can take any plain white cup and decorate it with polymer clay in red color. Once you are done with the decoration of your mug you must avoid putting this cup in a microwave or dishwasher and hand wash it when needed. Tutorial
Wire Abstract Face Sculpture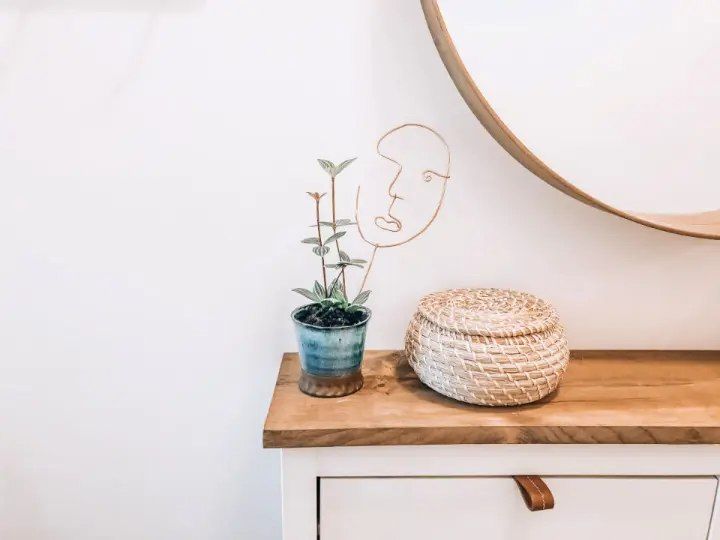 If you are also into different craft and art and craft work, you must look into the details of this project and see how this face sculpture is made using a wire. You will need a jewelry wire, jewelry pliers, oven bake polymer clay in white and black color, baking sheet, parchment paper and an oven preheated to 275 degrees. Tutorial
Making a Polymer Clay Flower Cane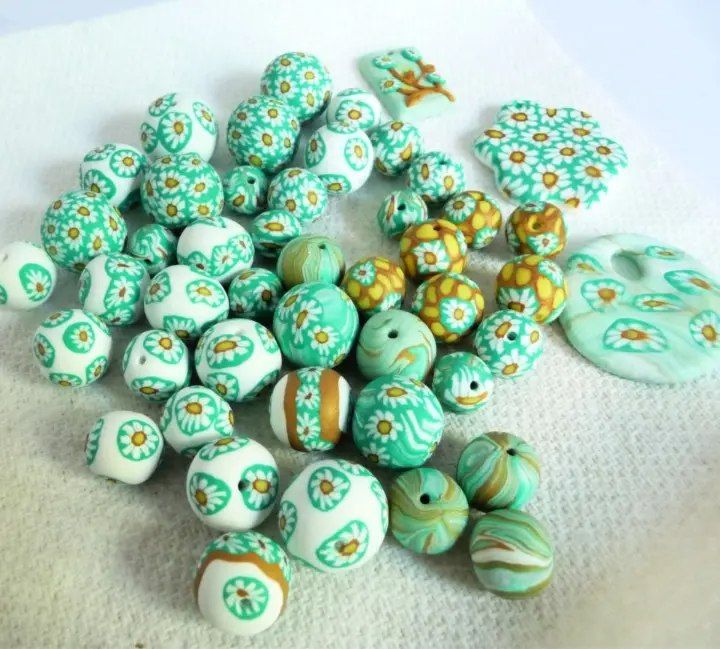 This is a flower cane made using polymer clay. You will need colors of polymer clay along with some other things like pasta machine, long blade for cutting and a mat or glass cutting board. You must gather the supplies before you start so that you can easily get along. Tutorial
Polymer Clay Keychain Gifts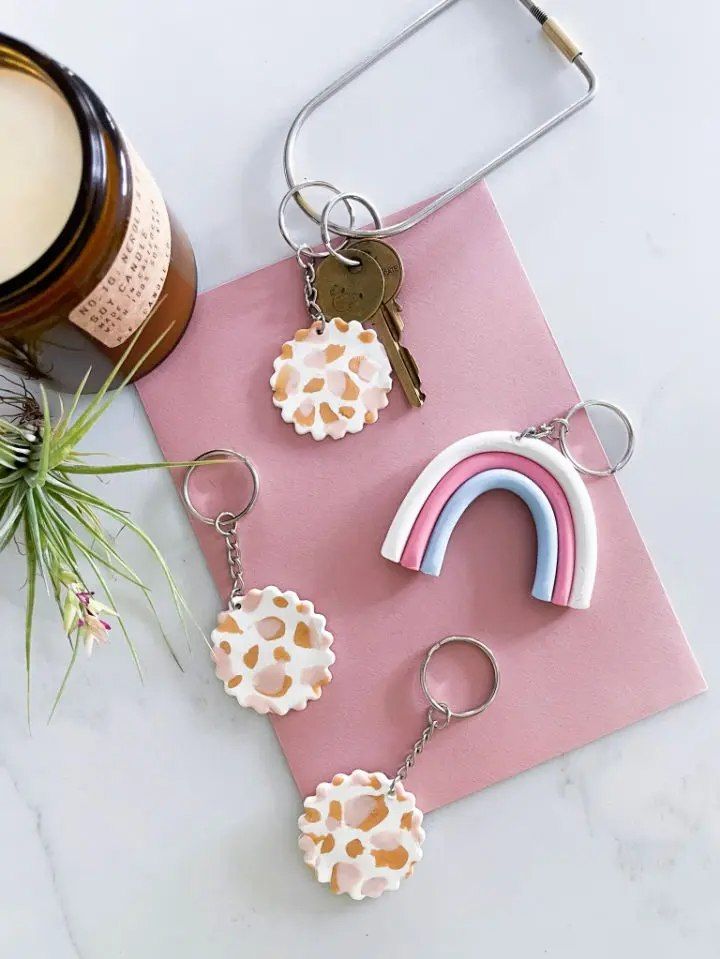 If you have also run out of ideas about giving gifts to people, this diy keychain project will definitely excite you. The beautiful keychains that you see here are made with polymer clay and they are awesome. Besides polymer clay you will also need things like rolling pin, keychain rings, jump rings, cookie cutter, tooth pick, pliers, parchment paper and knife. Tutorial
Polymer Clay Rainbow Magnets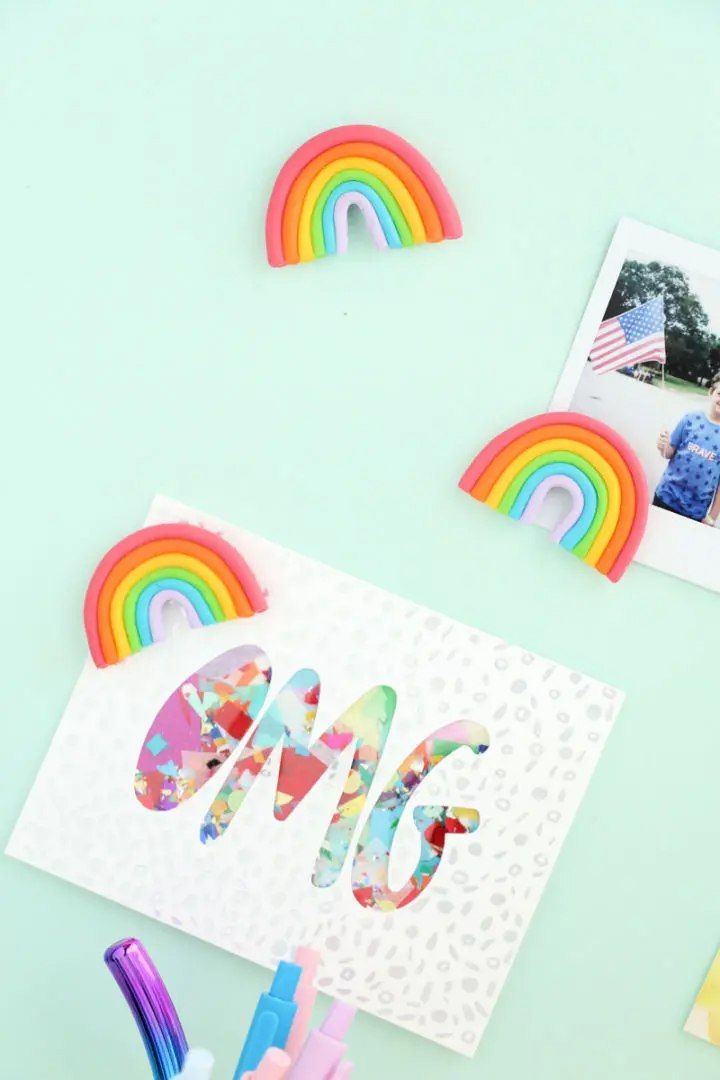 Here in this diy project you will learn to make polymer clay rainbow magnets and you will see how some creative tasks can be so simple yet interesting. You can now decorate your refrigerator with these amazing magnets. See the supplies that are listed here and grab them before you start Tutorial
Gorgeous, Giftable Succulent Planters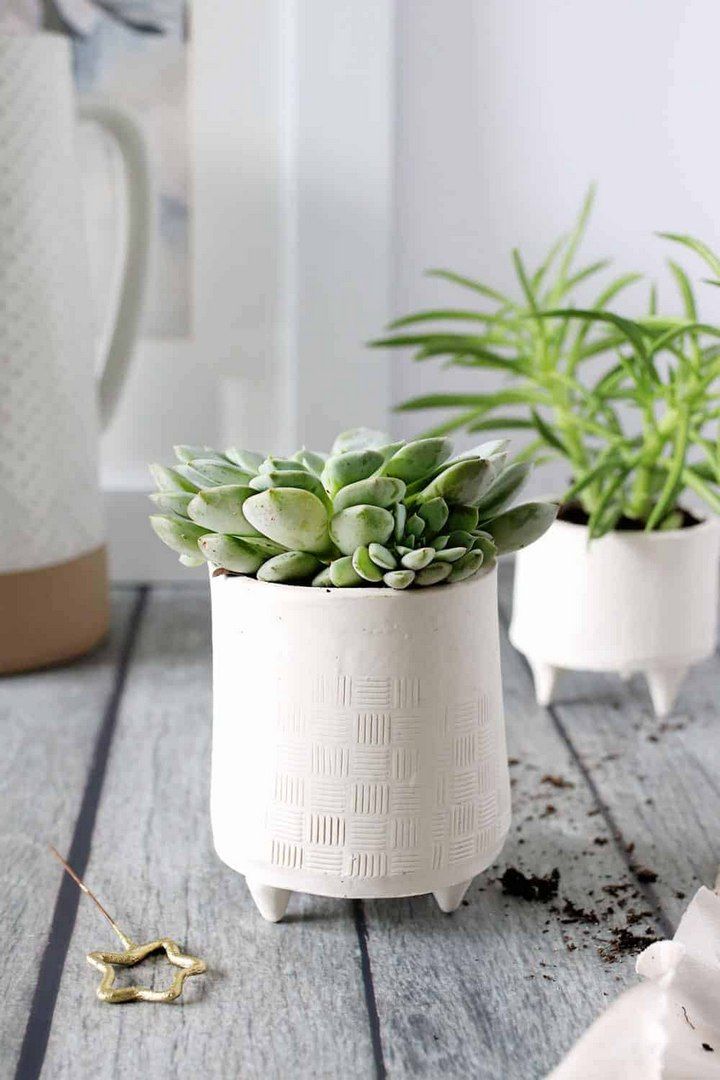 If you are also a succulent lover, you will love this diy project. Detailed instructions are given here along with a tutorial so that you do not miss out on anything. The list of supplies include white polymer clay, knife, crazy glue, wax paper, rolling pin and ruler. Tutorial
DIY Clay Essential Oil Diffuser Necklace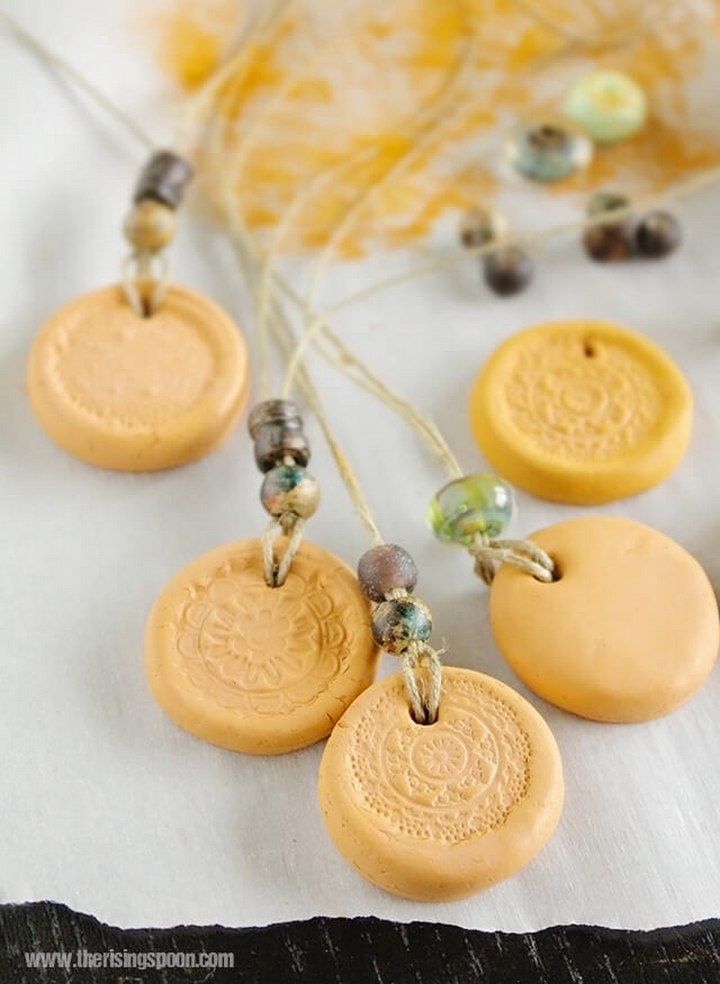 Let's see how this clay essential oil diffuser is made in the most creative way possible. If you wish to enjoy the aromatherapy benefits of essential oils, this project will be of great help. you will need things like wax, parchment paper, air dry clay, cookie cutter, wine stopper, toothpicks, rubber stamps, sand paper, hemp, scissors, ceramic and glass beads for decoration and essential oils. Tutorial
Rainbow Cake Topper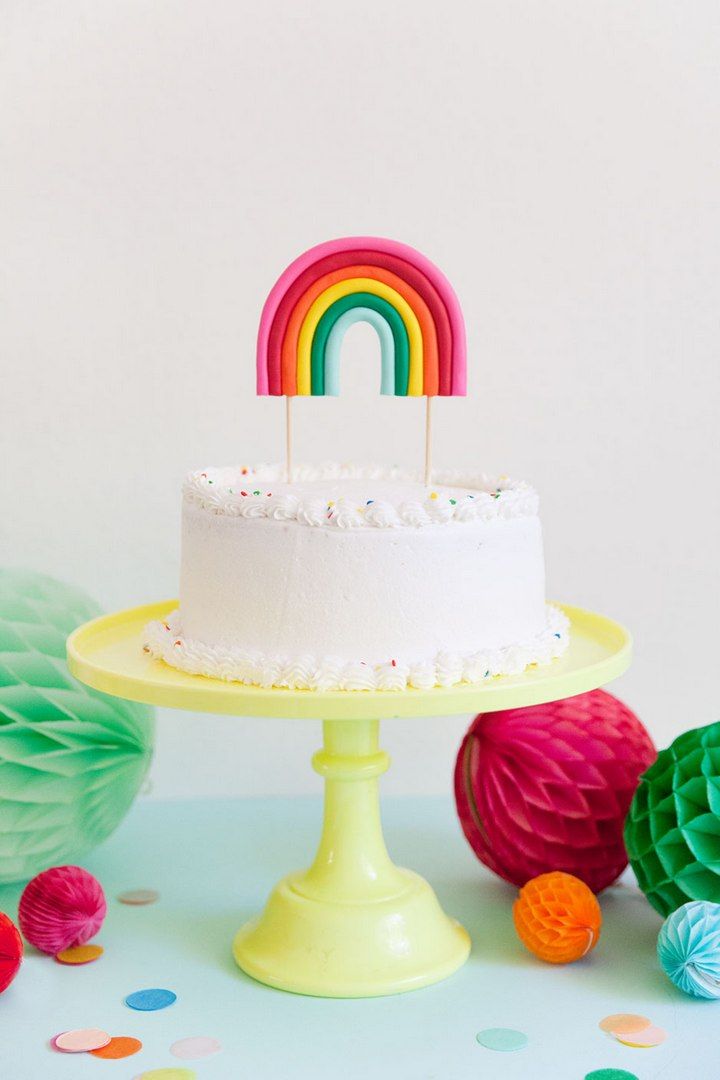 Cake toppers are something that decorates the cakes in a special way. You can now make an amazing cake topper with the help of this plan here. This is a rainbow cake topper idea that you can easily catch up. You will need sculpey clay in rainbow colors, parchment paper, and knife and wood skewers. Tutorial
Woodland Creature Favors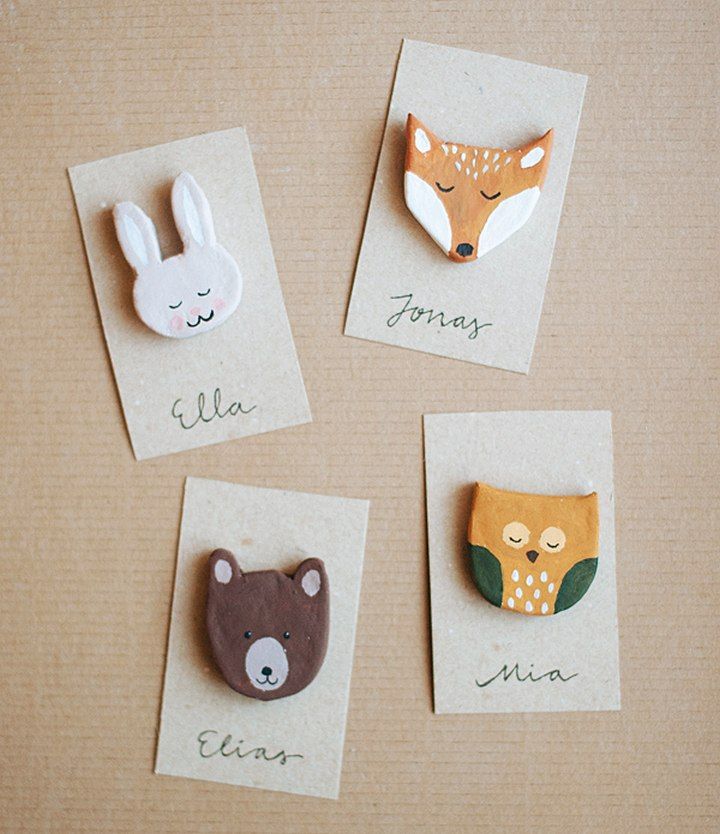 Have a look at these woodland creature favors plan here and see if you can also make these by yourself. The materials that you will need are air drying white clay, clay knife, rolling pin, sand paper, wood land creature templates, acrylic paint, hot glue gun and craft pin backs. Tutorial
Polymer Clay Slab Earrings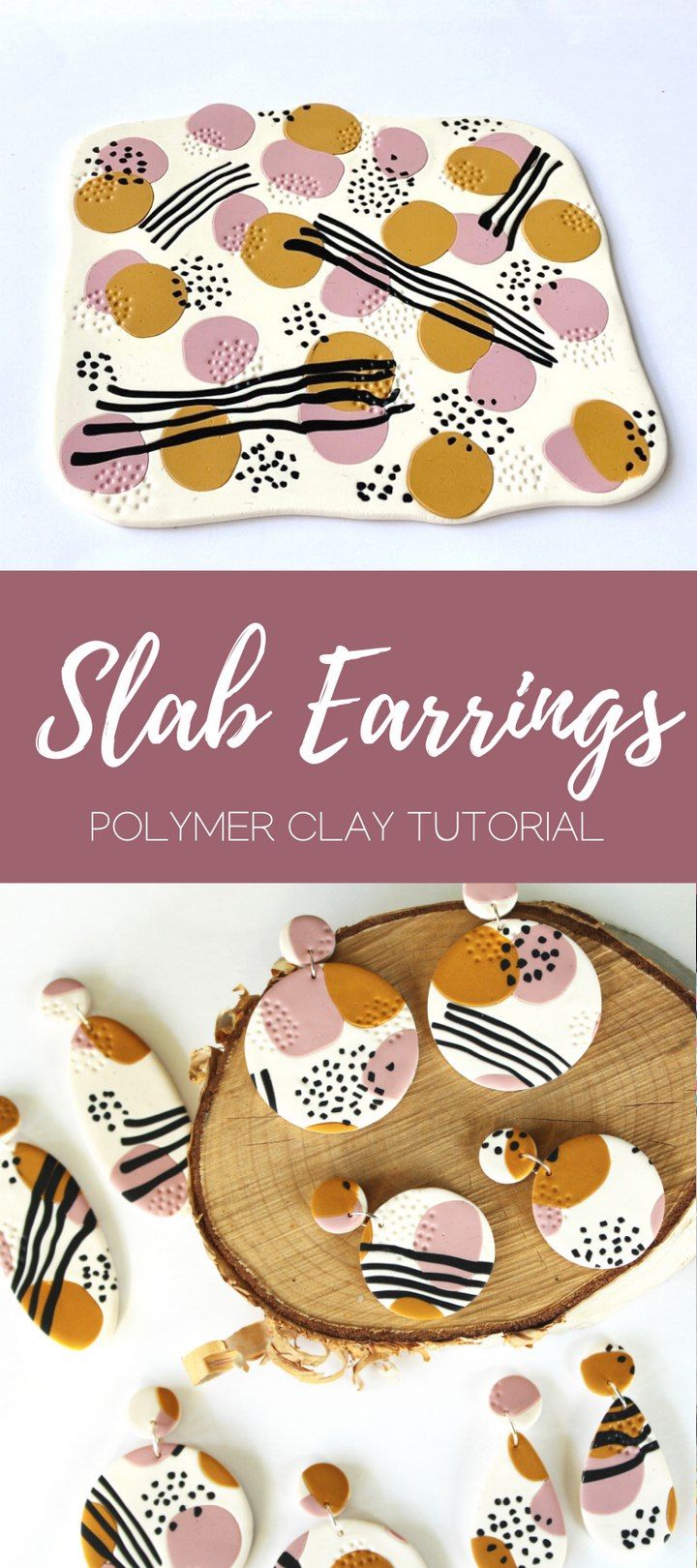 In this diy project you will see how polymer clay slab earrings are made. Along with written details you will also get to see a tutorial so that you do not miss out on any minor details of the project. Grab the supplies that are listed and start your own craft with the help of the directions given here. Tutorial
DIY Polymer Clay Earrings and Charms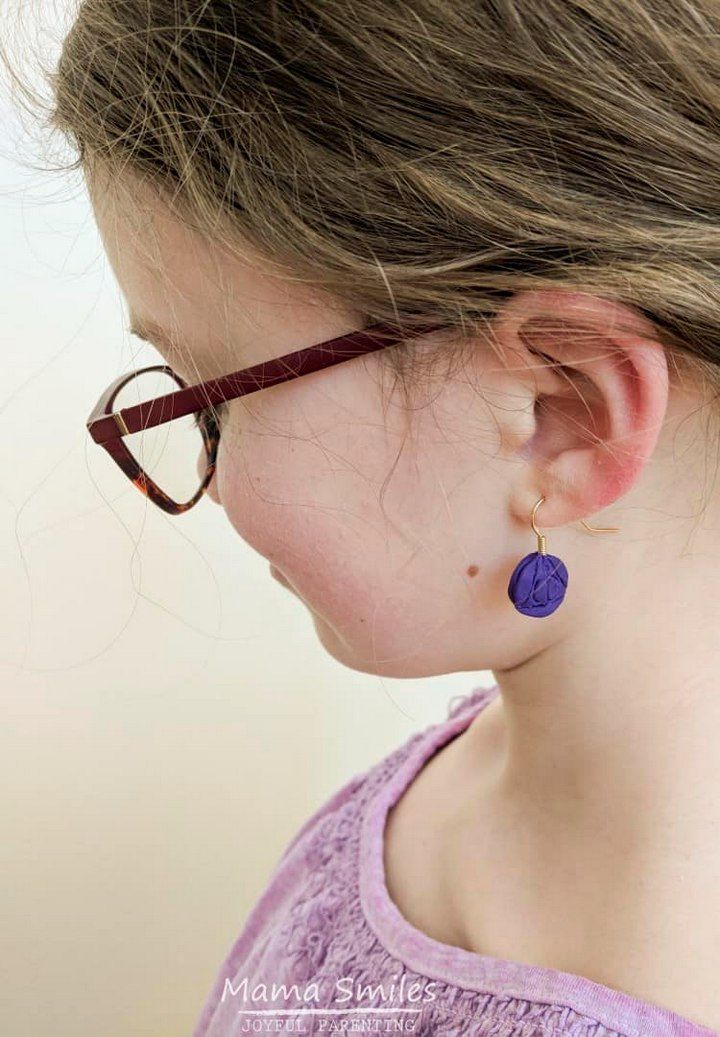 If you are also interested in bringing some spark in your Jewry collection, you must make these polymer clay earrings and charm. Polymer clay crafting is one thing that works the best when it comes to making exciting crafts. You will need sculpey polymer clay, acrylic roller, earring hooks and sculpey mini metal cutters. Tutorial
Air Dry Clay Ghost Tealights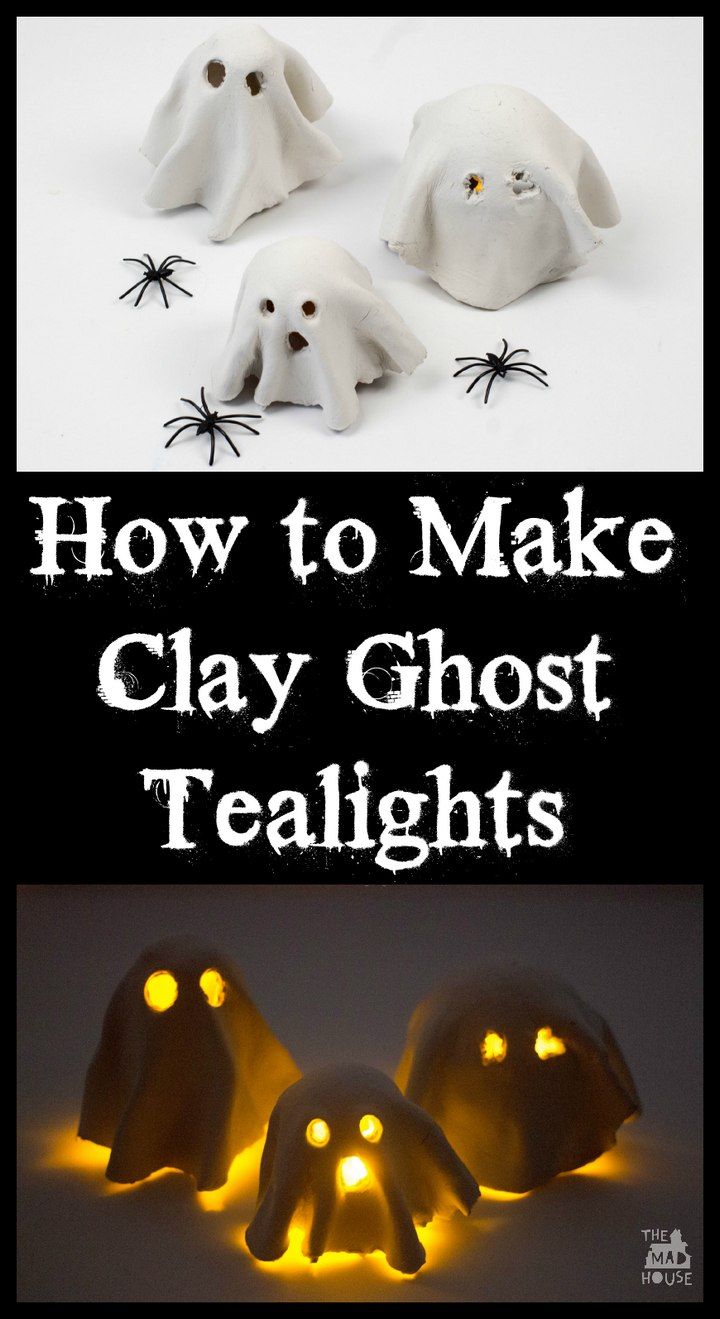 These air dry clay ghost tea lights that we have here are something that you would love to create by yourself. You now have an exciting and newest idea for the Halloween this year these ghost tea lights that you see here simple to make and looks exceptionally amazing. Tutorial
Conclusion:
You can now pick and choose any of your favorite projects from here, grab the polymer clay, and get started with amazing and interesting plans. You can make jewelry items, magnets, keychains, and much more using polymer clay.