If you are interested in trying crafts with mod podge, try these 17 Mod Podge Photo Transfer Crafts that are so simple and fun-making projects for all ages. You can produce an amazing and personalized project by transferring coloring photos into the surface of the wood, and canvas, in just a few steps. Everyone can do this project because it's very easy and less time-consuming. Photos, words, and quotes can be transferred onto all sorts of surfaces.
These photo transfer crafts are so interesting and the perfect project for beginners. This project will show your creative skills in a unique way. Mod Podge photo transfer is the perfect way to personalize home decor, gifts, and many more. You can save precious memories of childhood by transferring photos into the wood. You can make a custom pillow for your home by transferring a photo using mod podge. You can make photo puzzles of your favorite image to show your creativity in a very unique way. For this project, you'll need some supplies like wood plaque, mod podge, paint, towel, and laser copier printed photo. Below are the various techniques for transferring photos onto different objects.
1. DIY Photo Block with an Image Transfer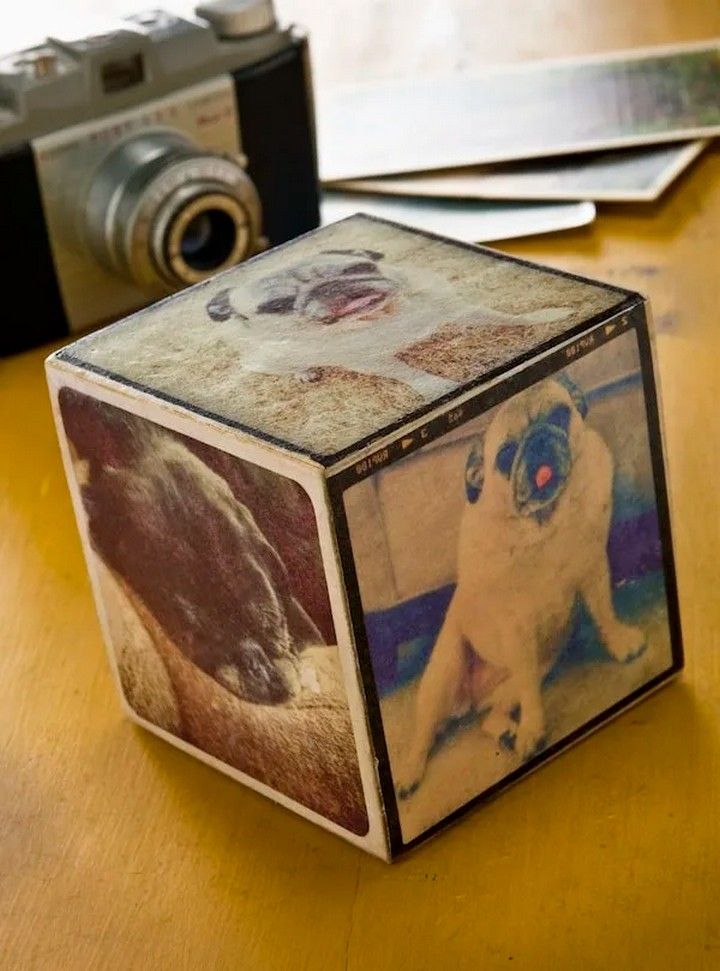 Using image transfer, you can easily make a personalized photo block. Print your favorite photo on a laser printer and use gel medium to transfer it on a wooden block. The end result is a one-of-a-kind and lovely way to exhibit your memories. This craft is ideal for house decoration or as a kind present for loved ones. Tutorial
2. DIY Mod Podge Photo Transfer Pet Pillows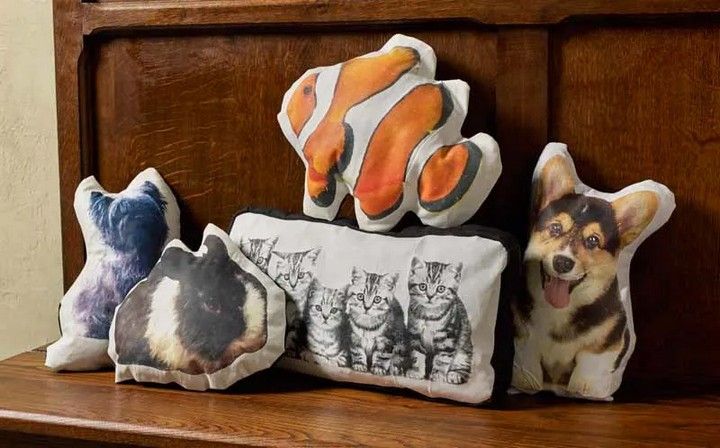 Using this simple DIY method, you can turn your favourite pet images into charming personalised pillows. Print your images on transfer paper, then use Mod Podge to adhere them to fabric and sew them into charming pillow covers. These cat pillows are an excellent complement to any home's décor or a considerate present for any animal lover. Follow the easy steps to make a one-of-a-kind and cosy homage to your beloved buddy. Tutorial
3. Transfer Paper to Fabric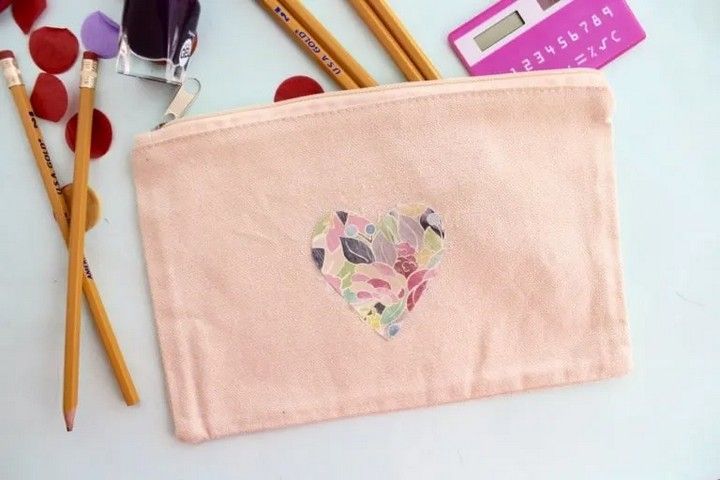 Transfer paper is a form of paper that has been coated with a coating of wax, ink, or other chemicals that allows pictures, patterns, or text to be transferred onto other surfaces, including cloth. The transfer process begins with printing or sketching the design onto transfer paper, followed by using heat, pressure, or water to transfer the image onto the fabric. Transfer paper is widely used in DIY projects such as manufacturing personalized T-shirts, tote bags, or home décor items since it is a quick and inexpensive way to transfer images onto the cloth without the need for specialized equipment or skills. Tutorial
4. Photo Puzzle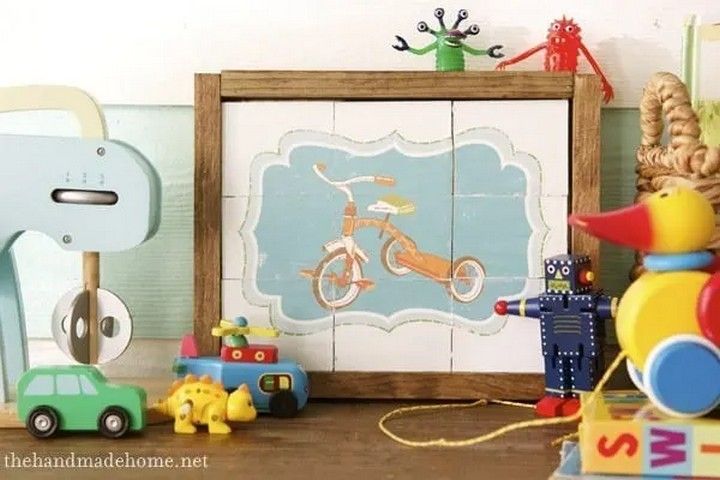 Making picture puzzles from your favorite images is a creative and enjoyable exercise. This may be accomplished by printing your photo on special puzzle paper or by gluing your photo to a standard puzzle board and cutting it into pieces using a puzzle cutter or scissors. The objective is to design a tough and enjoyable puzzle that can be constructed and disassembled several times. DIY photo puzzles are an excellent way to express your creativity, preserve memories, and entertain yourself or others. It may also be a meaningful and one-of-a-kind present for friends and family. Tutorial
5. Photo Transfer Technique on a Baby Onesie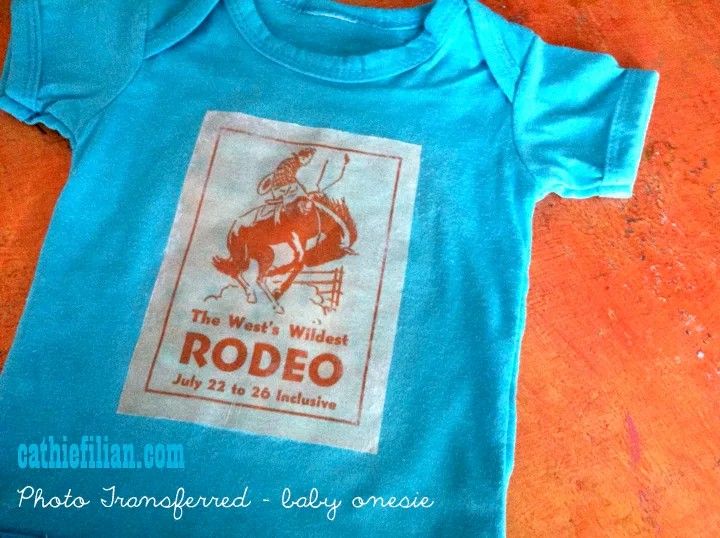 Using a picture transfer process, you may make a one-of-a-kind baby onesie. Print the preferred photo onto transfer paper, trim it to size, and lay it face-down on the onesie. Iron the transfer paper as directed, then peel away the paper to expose the photo. As a result, you'll have a personalized and lovely onesie that's ideal for your child or as a present for new parents. Tutorial
6. Napkins with a Vintage Look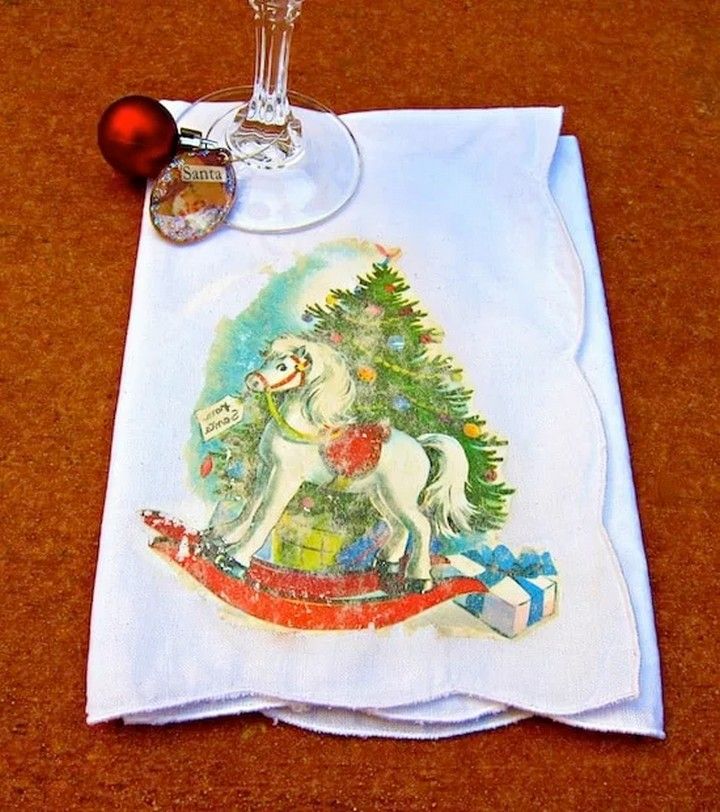 To add a bit of refinement to your table setting, make vintage-style napkins. To begin, select a light-colored cloth and cut it into squares of the necessary size. Then, make a pot of strong black tea and set it aside to cool. Dip each serviette into the tea, ensuring that the cloth is well-saturated. Hang to dry and iron when finished. The end product is a lovely pair of napkins with a vintage and timeless appearance that will enhance any dining experience. Tutorial
7. Photo Transfer to Wood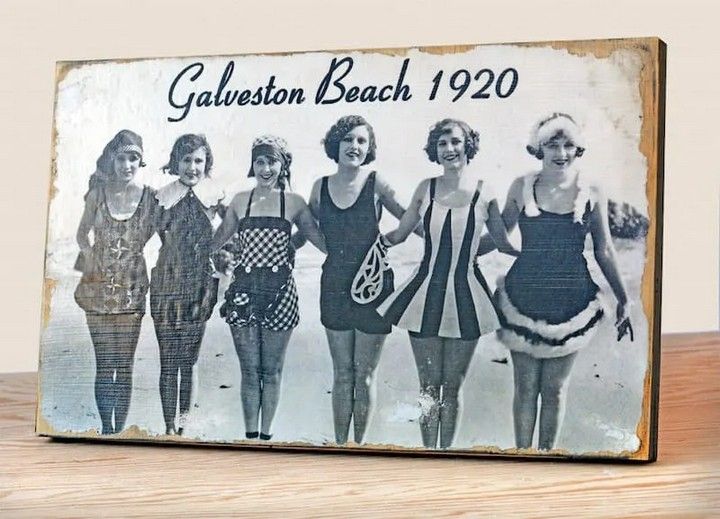 Try this photo transfer to wood that is so simple and easy to make as you can easily do this project with your friends and family. You can save your memories of birthdays, anniversaries, and many other occasions by transferring photos to wood. You can also give this as a gift to your mother on Mother's Day, or anyone on their birthday, or any special occasion.
8. Photo Transfer to Fabric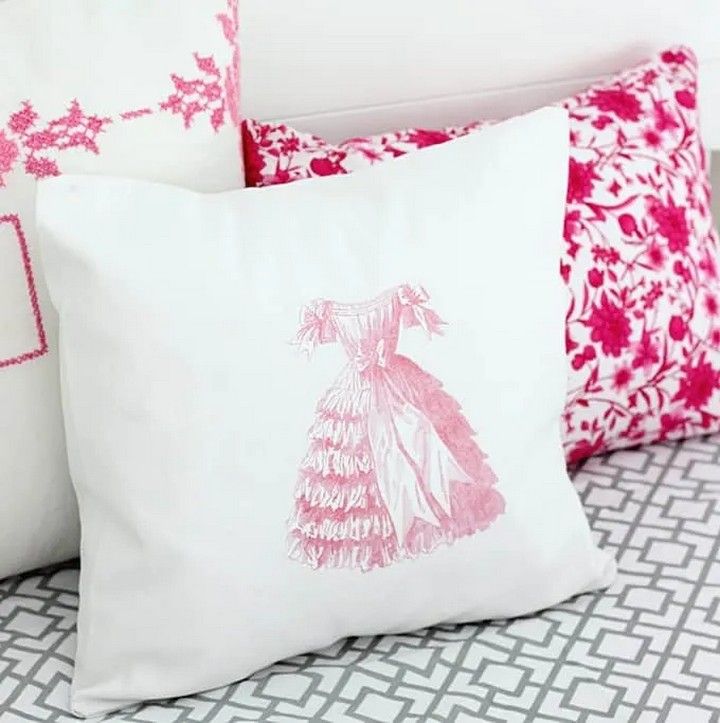 Take a look at this beautiful and easy DIY project of transferring photos to fabric. This is the best project to save memories of different occasions. You can save your newborn baby's memories from this fabric to show them when they grew up. This is one of the best gifts to give anyone on their birthday, wedding anniversary, and any other special occasion.
9. Photo Transfer to Canvas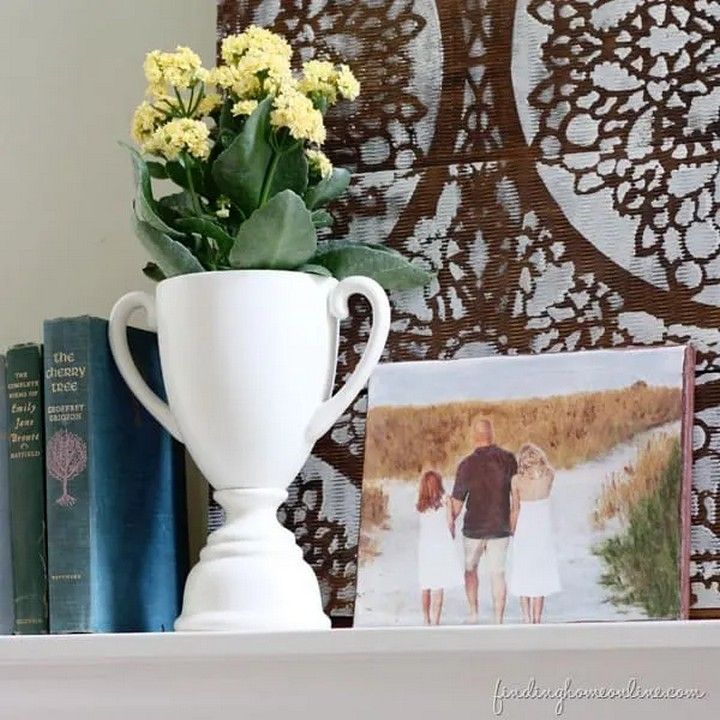 Try this DIY photo transfer to canvas that'll give your photos and project a vintage feel. For this project, you have to need some practice and have a little time. This is the best mod podge project to transfer photos to Canvas as you can save photos as memories, and give this also as a gift to your friends and family. The material you need for this project is mod podge photo transfer, mod podge matte, acrylic paint, canvas, wax paper, paintbrush, and a foam brush.
10. Photo Transfer to Metal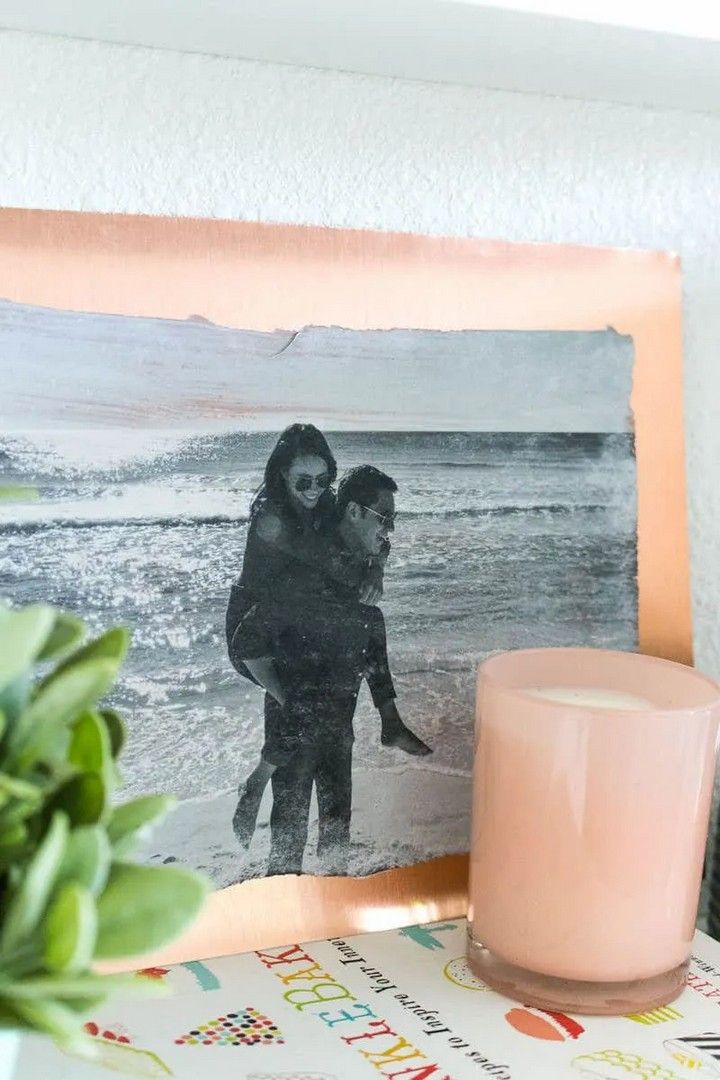 DIY photo transfer to Metal is a very unique and easy project to do with your friends and family. Make this easy project for unique decor. Save your memories by transferring photos to metal. This is also the perfect wall-hanging home decor project. You can try this on a scrap piece of wood or metal. This project requires very little effort to produce a metal photo art that is perfect for displaying at home. You can also give this canvas art as a gift.
11. Photo Transfer to a Wood Block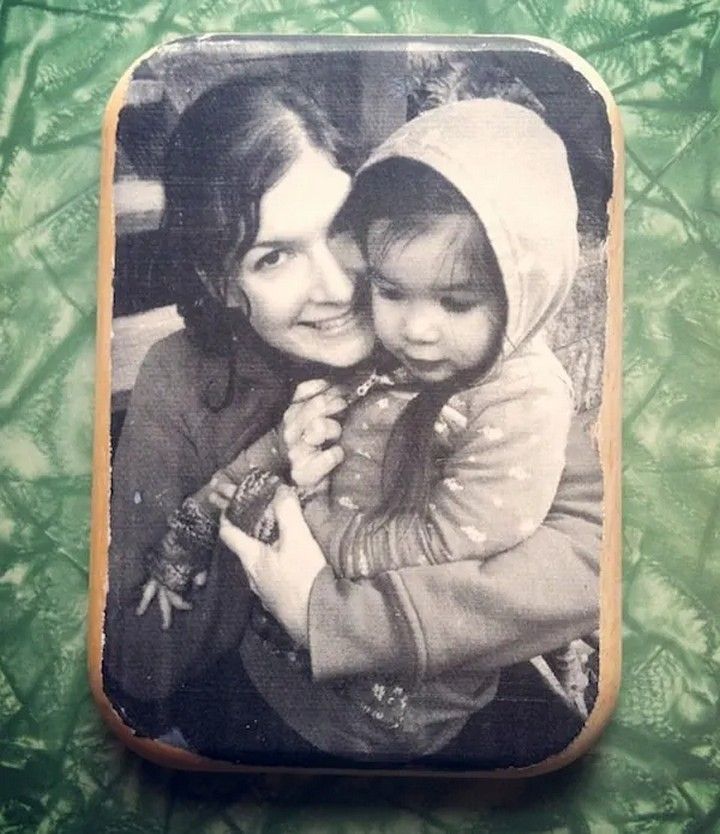 Transfer your photos to a wood block by trying mod podge photo transfer. It's a very simple and easy craft and this can make a great home decor piece and gift for your loved ones. You can capture photos and then transfer them on the wooden block to save memories. You can also put this wooden block photo transfer on the bed's side table.
12. DIY Shoes with Photo Transfer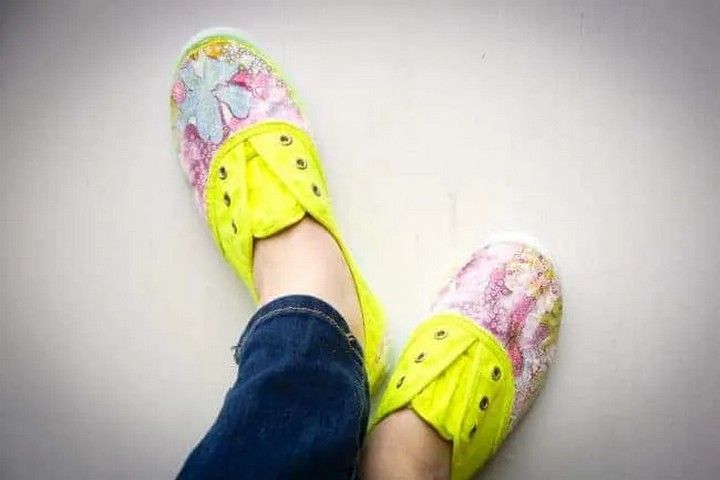 Try this easy DIY shoe with a photo transfer that looks so colorful and amazing. The materials you'll need for this project are a plain pair of canvas shoes, a mod podge photo transfer, a foam brush, masking tape, and an inkjet printer. You can wear this shoes on a party, while going to morning walk to show your creativity.
13. Photo Transfer to Glass Vases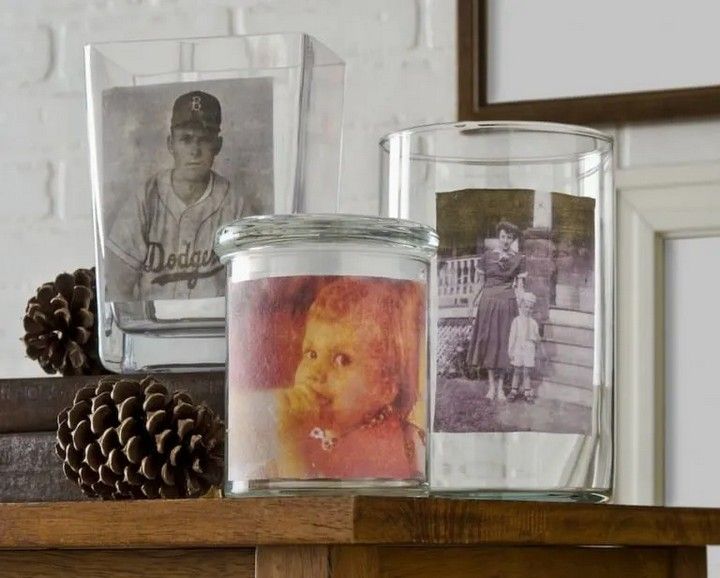 Try this glass vase photo transfer by using mod podge photo transfer. This is a simple way to transfer photos to a glass vase. You can save old memories to glass vases and then display them to family members that have not seen before. You can transfer a photo by using the decal method which is the most successful way to transfer a photo to glass.
14. Pallet Picture Frame and a Photo Transfer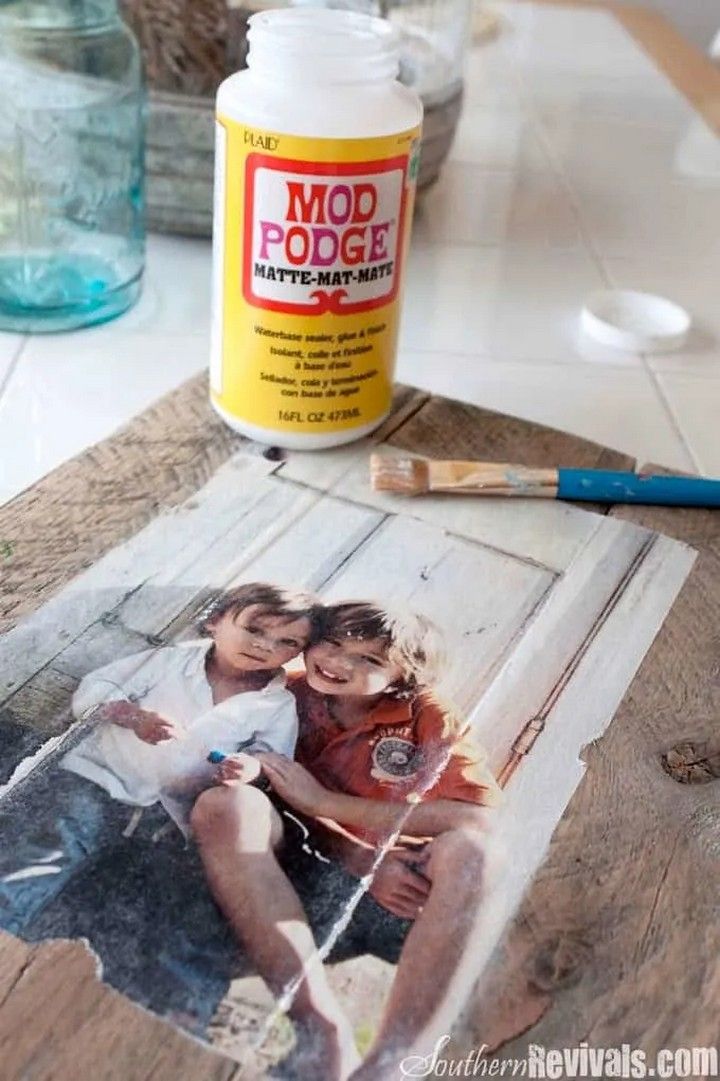 This DIY pallet picture frame and photo transfer is so simple and easy diy project. This project is perfect for farmhouse and rustic decor. You can use the power tool to create a frame and use mod podge to transfer an image. Both of these require some experience in crafting. It's a very nice part of your home decor.
15. Vintage Wooden Table Numbers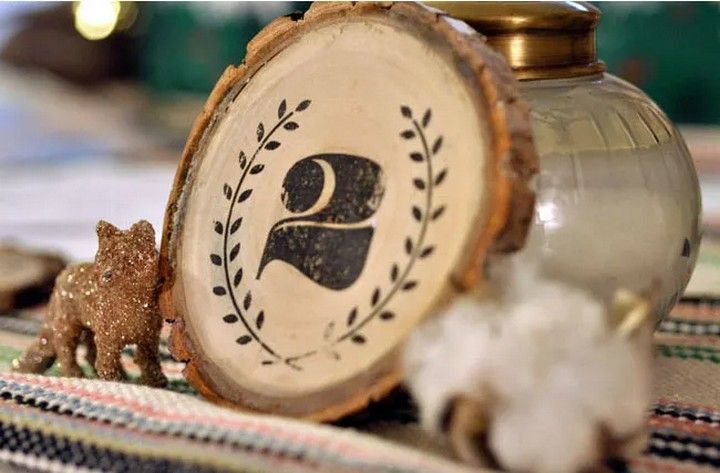 This vintage wooden table number is super easy to make and adds the perfect bit of rusticness to your tables. This can make the loveliest planning for a rustic wedding party. You can use this idea for any other design element for a wedding. The material you'll need for this project is pieces of wood, cardstock paper, an inkjet printer, scissor, glue, a mod podge, and a foam brush.
16. Wood Photo Transfer to a Plaque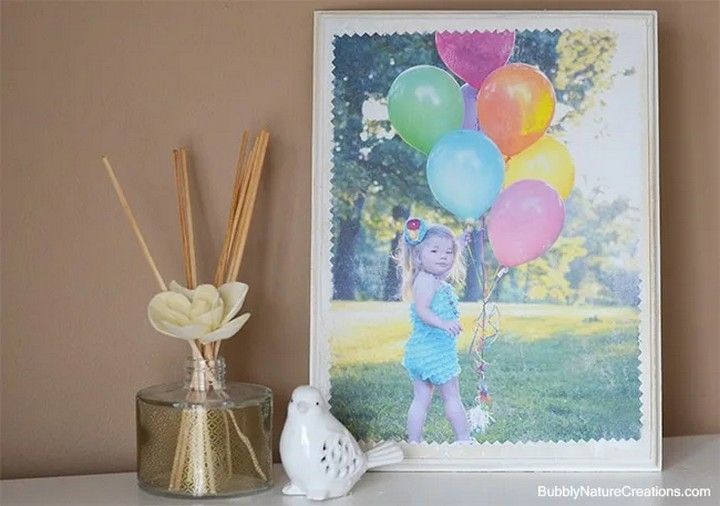 This wood photo transfer to the plaque is so simple and easy DIY project to do with your friends and family. You can transfer the precious photos to a plaque to save the memories. This is also the perfect source for giving gifts to your mother, kids, family, and friends. You can put this photo frame in your room, side table, and in the kid's room.
17. Photo Transferred and Altered Dish Towels and Oven Mitt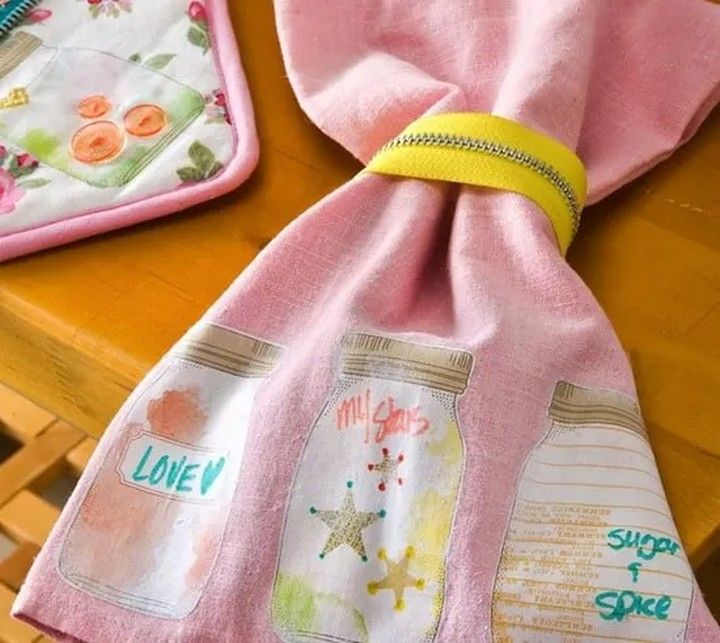 Transfer your favorite prints to fabric with this easy technique. You can transfer some small prints to the fabric for kids. This is a very easy and simple DIY project to do with your friends and kids. You can even transfer prints to the napkin of your kids. This project will show your creativity in a very unique way. These little prints look so beautiful and amazing and give an extra ordinary touch to your creativity.