Have a look at these 12 Easy Quilt Patterns That Are Perfect For Everyone and sees if you can also make these all by yourself. Since it's summertime and we all want to do some or the other kind of crafting with whatever we have. All of the patterns that you see here are different from one another and are unique in their own way. See the tutorial also so that you can also achieve similar results as shown in the project.
These DIY quilt patterns are all amazing and you will see only some basic supplies and crafts involved in the making. In one of the projects, you will see a printed Quilt Pattern Done in a variety of colors. Besides this, you will also find patchwork quilts, polyester quilts,s and much more. These patchwork quilts are not only easy but also very colorful and full of life. If you are also into quilting and projects like these, this project will be of great help.
1. Soulful Windows Quilt Pattern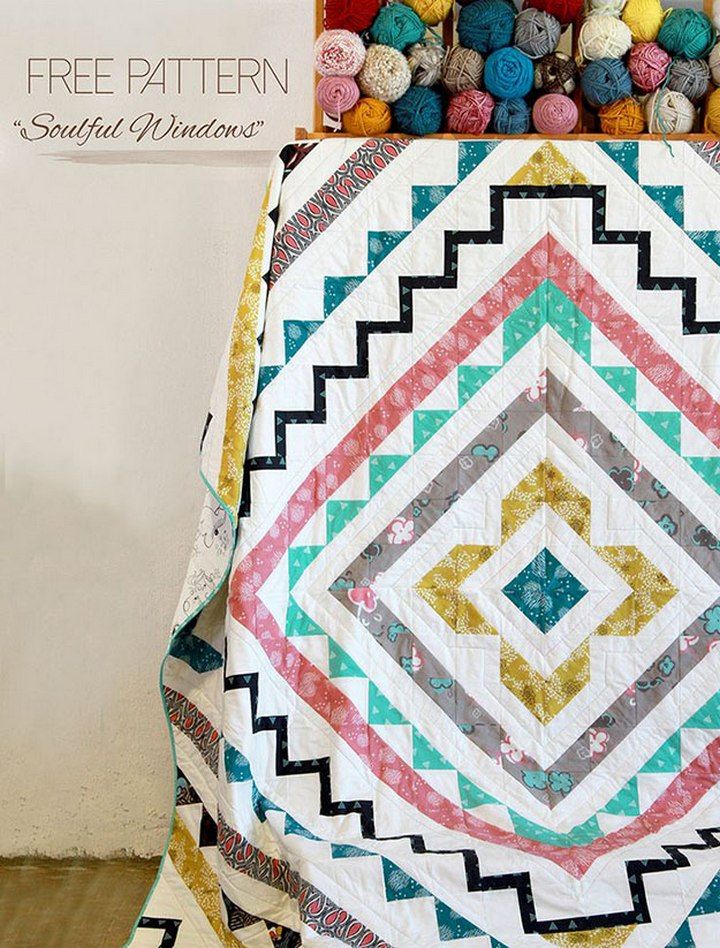 Are you also interested in this DIY soulful windows quilt pattern? If yes then you must follow this project and see how everything is done here. Quilt patterns can be of so many types and styles and we must choose according to our own choice. This DIY pattern for quilts is so impressive that you will definitely want to try this all by yourself Tutorial
2. Aztec Quilt Pattern – Easy Quilt Patterns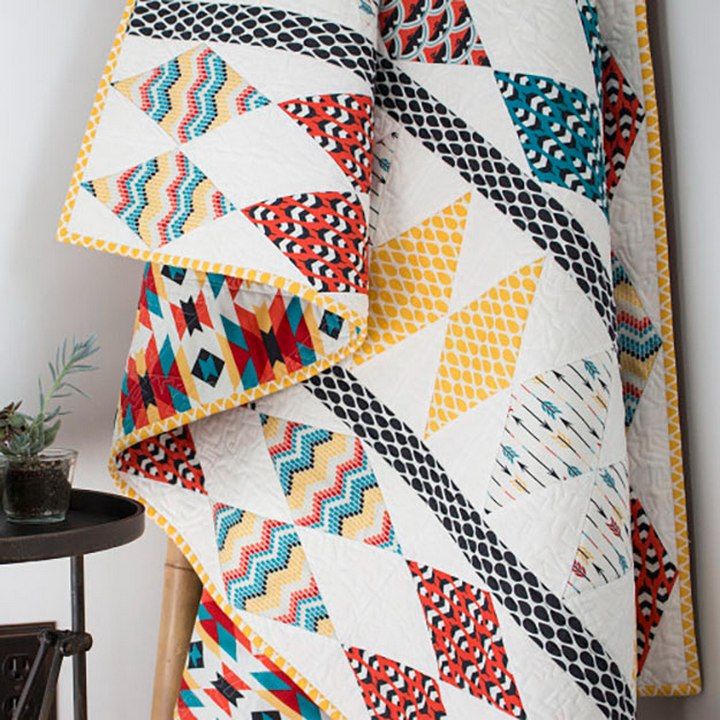 This is an Aztec quilt pattern here that you can also attempt to make once you have learnt it from this project. This is surely a bright bold and beautiful pattern. The technique of paper piercing is used in the making of this quilt and hence the perfection is unmatchable. Tutorial
3. Kaleidoscopic Kites – Easy Quilt Patterns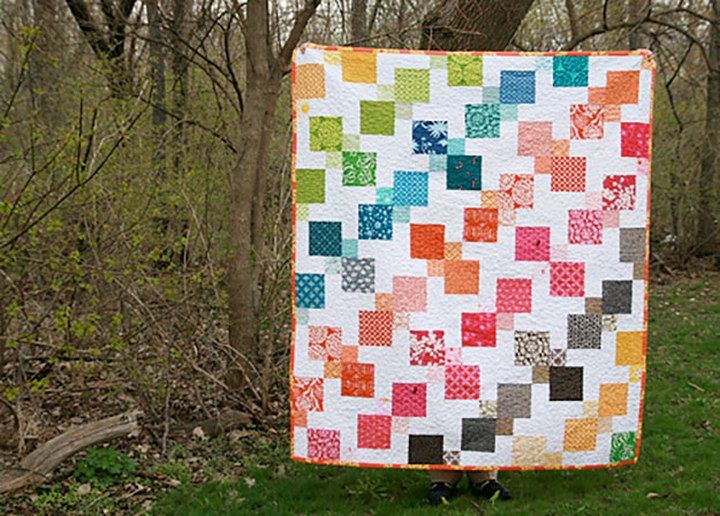 A lot of beautiful colors are used in the making of this quilt here as you can see. You can also make this pattern for your next quilt with a little bit of extra effort and dedication towards your desire. This pattern here is labelled as a kaleidoscopic kites and it looks nothing but perfect for a nice and eye catching quilt. Tutorial
4. Easy Quilt Blocks That Look Difficult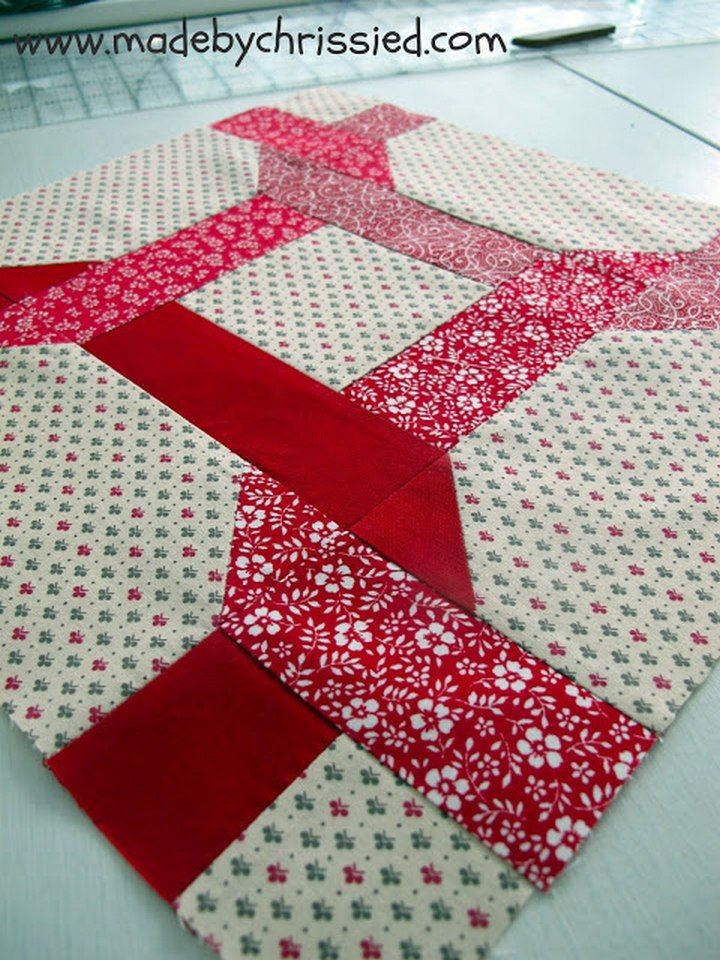 Be ready to make some easy quilt blocks that look different. Make a quilt with this impressive design and you will be amazed by your own creativity and skills. Some amazing color combinations are used in the making. Complete details of the pattern are given here along with a tutorial so that you can easily catch up with it. Tutorial
5. Big Block Quilt Pattern for Beginners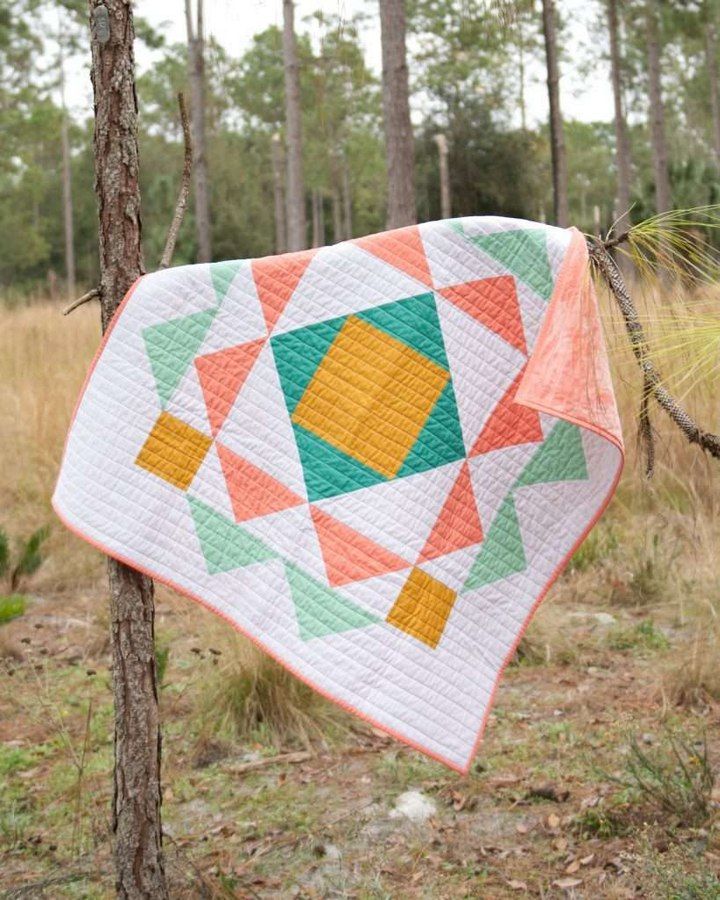 Make this big block quilt pattern for your next quilting project. This pattern is perfect for the beginners and they can easily get to learn from the useful tips and tricks given here. Gather the supplies and make this super interesting pattern just to be proud of your creativity towards the end. Tutorial
6. Easy to Make Patchwork Quilt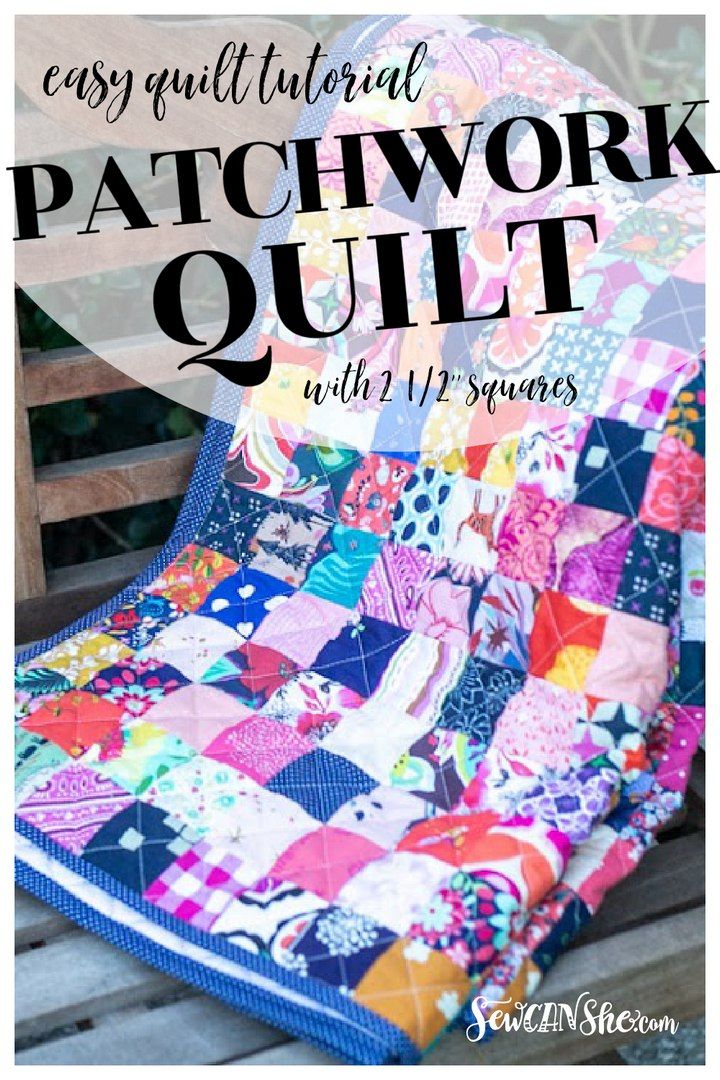 Easy Quilt Patterns: This diy patchwork quilt is so beautiful and eye catching that you would definitely love to try this all by yourself. This all is done with easy to cut squares. The squares look great especially when they are in such a large number. You will need fabric squares, backing fabric and a few more supplies for sewing. Tutorial
7. Easy Patchwork Quilt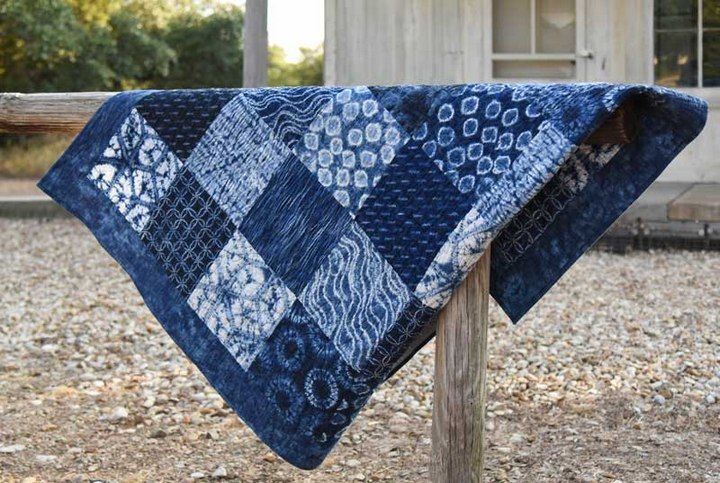 This DIY easy patchwork quilt is fast, easy, and simple. You will need quite a lot of supplies for this project and also fabric. Border fabric, binding fabric and backing fabric are required here. besides this, you will also need quilt batting, a sewing machine, cotton thread, sewing pins, scissors, a rotary cutter, an acrylic ruler, a rotary cutting mat, an iron, and an ironing board are needed. Tutorial
8. Diagonal Strip Quilt Tutorial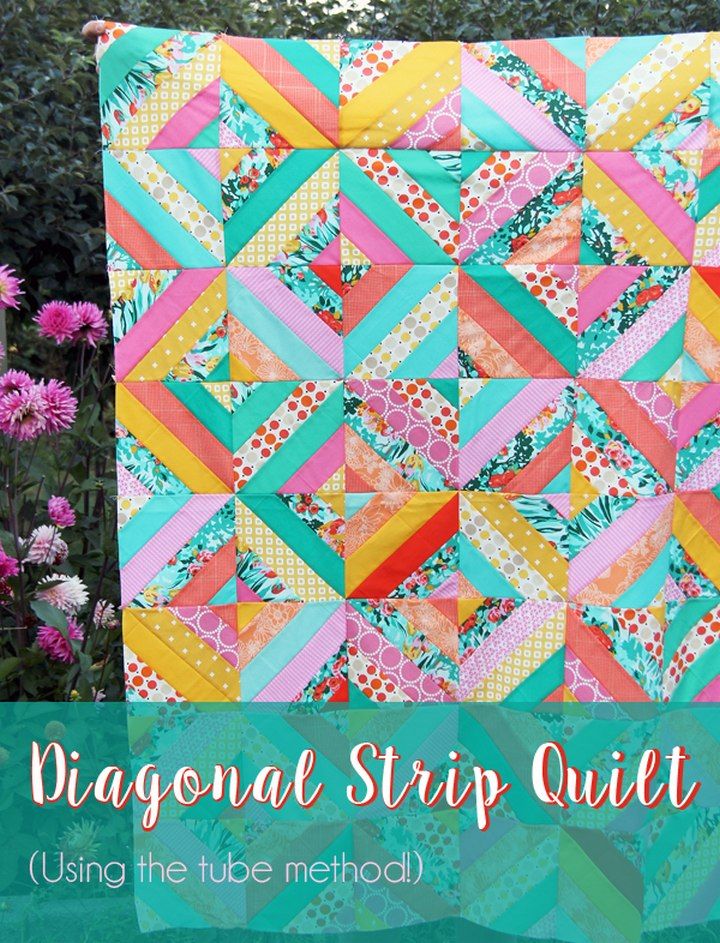 This is a diagonal strip quilt tutorial here that anyone can wish to try. You can very easily learn the pattern from here and make your own amazing quilt. There are many ways to make these diagonal quilt blocks. You will start off by six strips and move on with the steps that are taught here. Tutorial
9. Free and Easy to Make Patchwork Quilt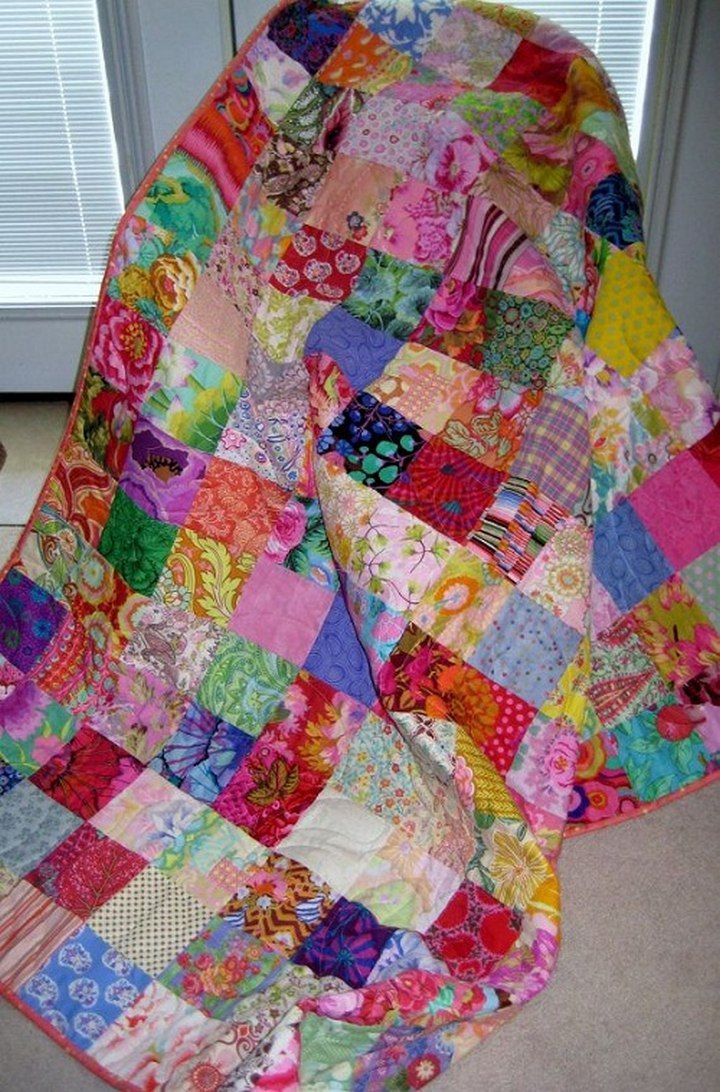 Be ready to make this free and easy to make patchwork quilt all by yourself. You will do the working with 30 blocks. Backing fabric, batting, quilt ruler, cutting mat, rotary cutter, pins, thread and sewing machine are needed along with squares layer cake precut. Tutorial
10. Half Square Triangle Quilt Pattern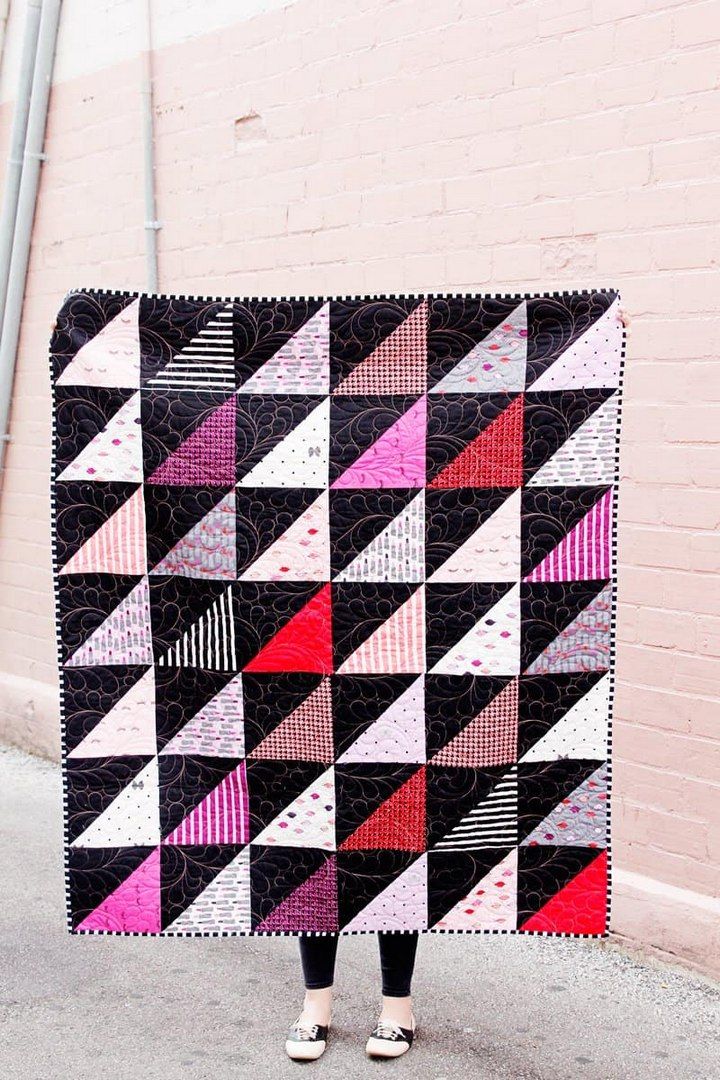 Look at this half square triangle quilt pattern and see if you can also do the same with your next quilt pattern. Disappearing ink pen is also used in the making. Besides this you will also need acrylic ruler, rotary cutter, quilt batting, get started and move on with the steps that are you see here in the instructions. Tutorial
12. Patchwork Gingham Quilt Pattern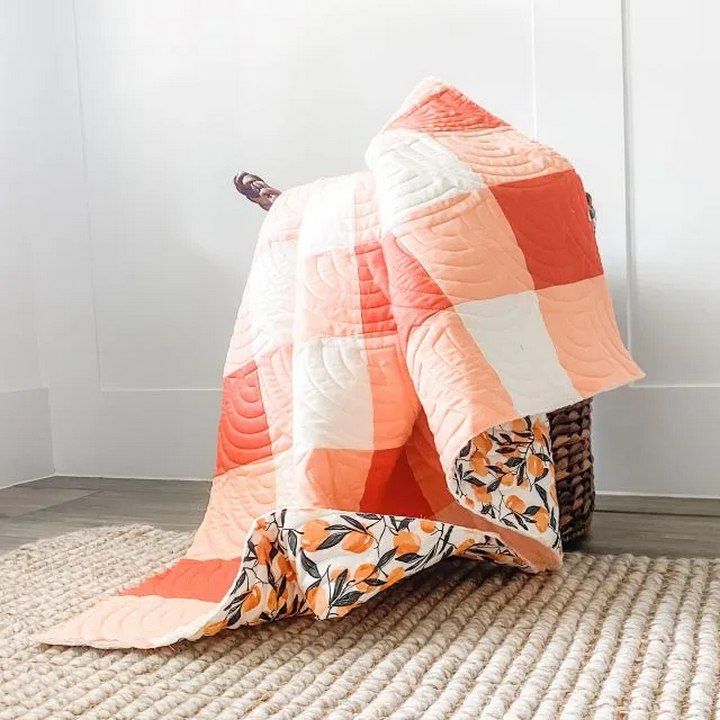 Have a look at this patchwork gingham quilt pattern here and see if you can also make the same pattern for your quilt. To make this quilt you need to cut strips of fabric and move on keeping the instructions in mind. See the tutorial so that you can be accurate with the results. Tutorial
12. Free Quilt Patterns for Bed-Size Quilts and Throws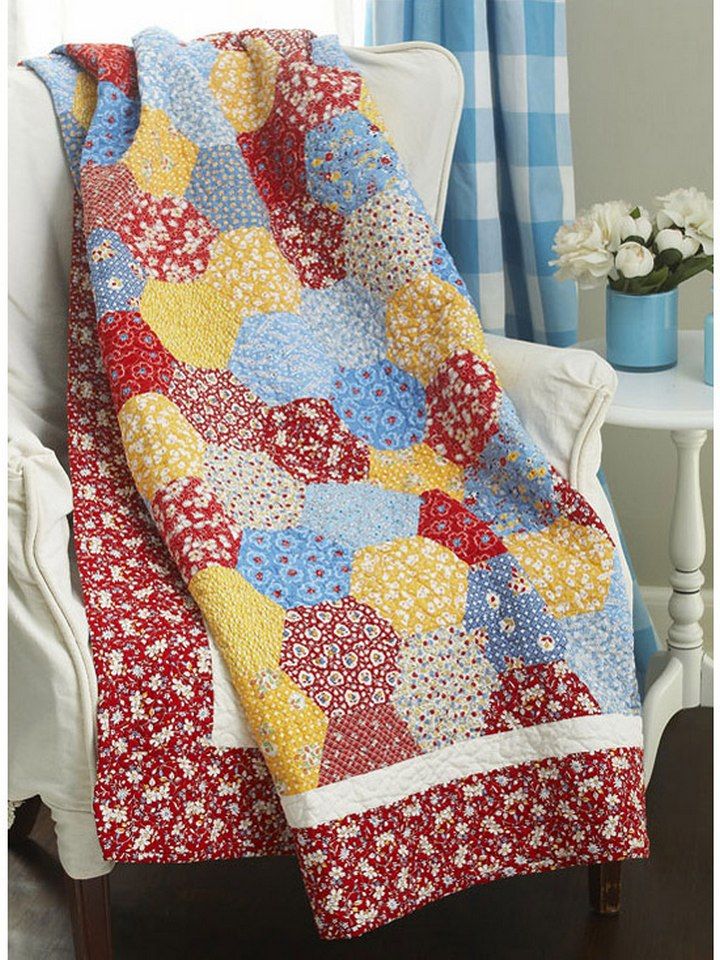 This pattern is for bed-size quilts and throws. You will love the end results of this project and you would love to try all by yourself. You will need printed fabric for this project. See the details in the instructions and follow so that you can achieve the desired results. Tutorial
Conclusion:
Let's make some of the most amazing and eye-catching quilts of all time. You will only need some of the basic supplies and crafts for the projects that you see here. If you know the basics of sewing, you will find no difficulty in doing projects like these.