If you are in need of paper flower templates or would like to see some DIY flower designs to get inspired, then take a look at this list of 18 DIY Tissue Paper Flowers For Décor templates for beginners, complete with steps-to-follow instructions that are vibrant and available in various sizes. They are easy and quick to create. These gorgeous paper flowers are a great method to bring your home and garden inside (minus the allergens!)! Learn how to create paper flowers by following these simple tutorials! These flower designs for the paper will teach you the best methods to create beautiful flowers using tissue paper with ease! These can be used for decorating your house or celebrations for baby showers, weddings, bridal showers, and other events. Isn't it amazing how much you can make by using paper? These stunning paper flowers prove this!
Both adults and children will be enthralled by these easy instructions on how to make stunning paper flowers. Paper flowers are beautiful and cheap ways to embellish your home. They make great gifts for friends and family in addition to fantastic inexpensive party decorations. There's a lot you can create with these! Once you've mastered the art of folding, cutting, and arranging paper and flowers, they can be made pretty quickly. You'll find a variety of easy flower-related crafts for everyone in this collection, along with some more difficult flowers for those who have more experience. There's something for all ages in this assortment! Choose the concept you like and start working on it.
Related
1. Pretty DIY Tissue Paper Flower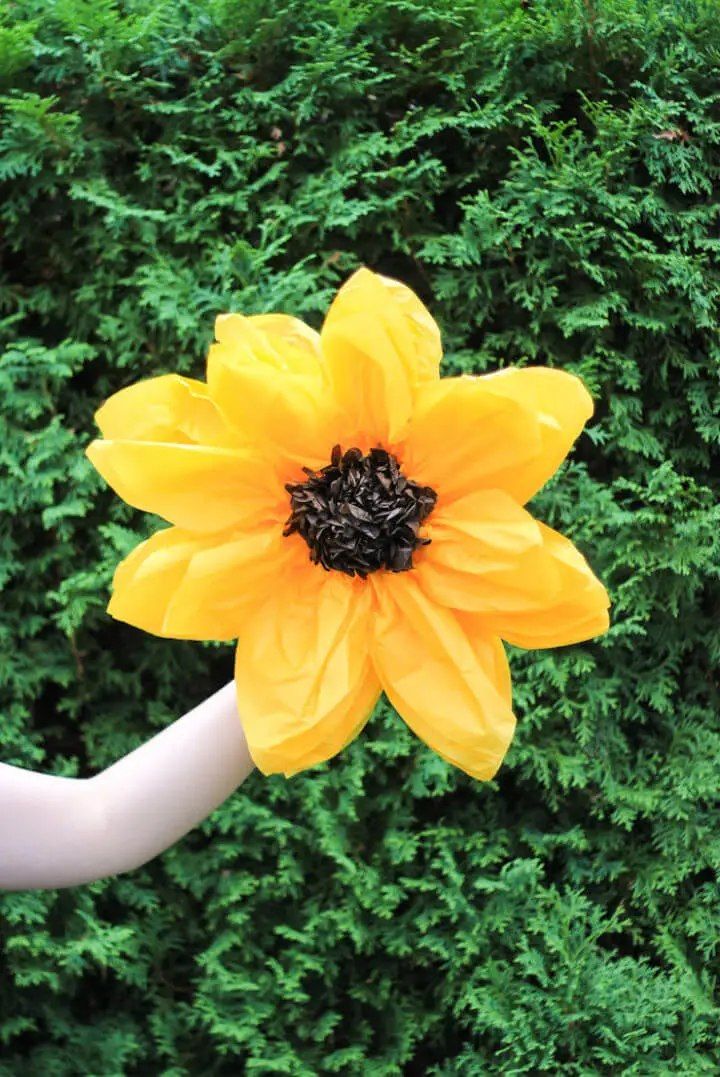 The scent of natural flowers is pleasant and stunning but they're only just a temporary element of our decor. This is why these DIY flowers last longer. You can arrange the petals on tissue paper to create this huge yellow flower. Don't forget to add a brown paper center. A cool sunflower made from tissue paper. More details are here. Tutorial
2. Tissue Paper Flower Garland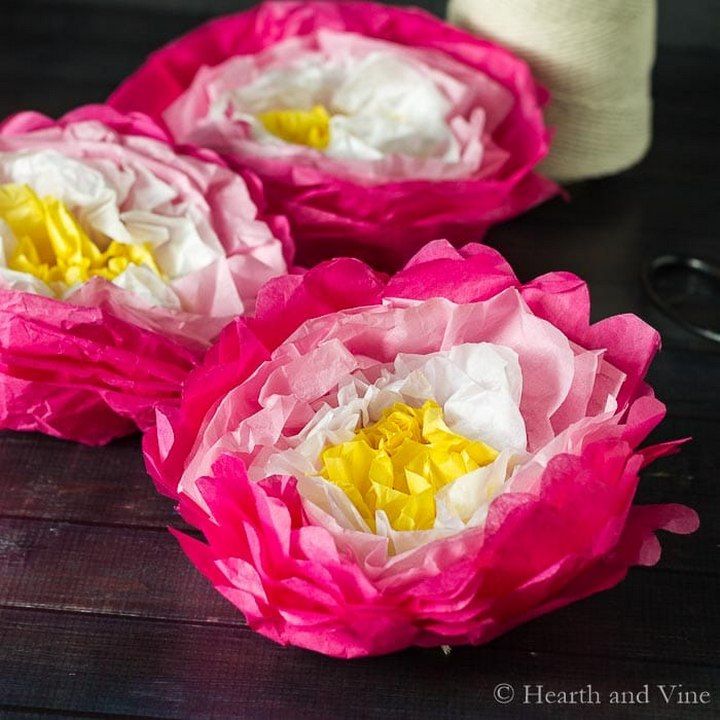 Take the game of making paper flowers to a new level by creating more adorable and attractive decorations from the flowers. Then, string them together and create beautiful floral garlands for events and your home decor won't ever go out of fashion. The pleated, colorful circles of paper create the flowers you see in the video. Learn the full instructions here. Tutorial
3. Tissue Paper Flower Bouquet Canvas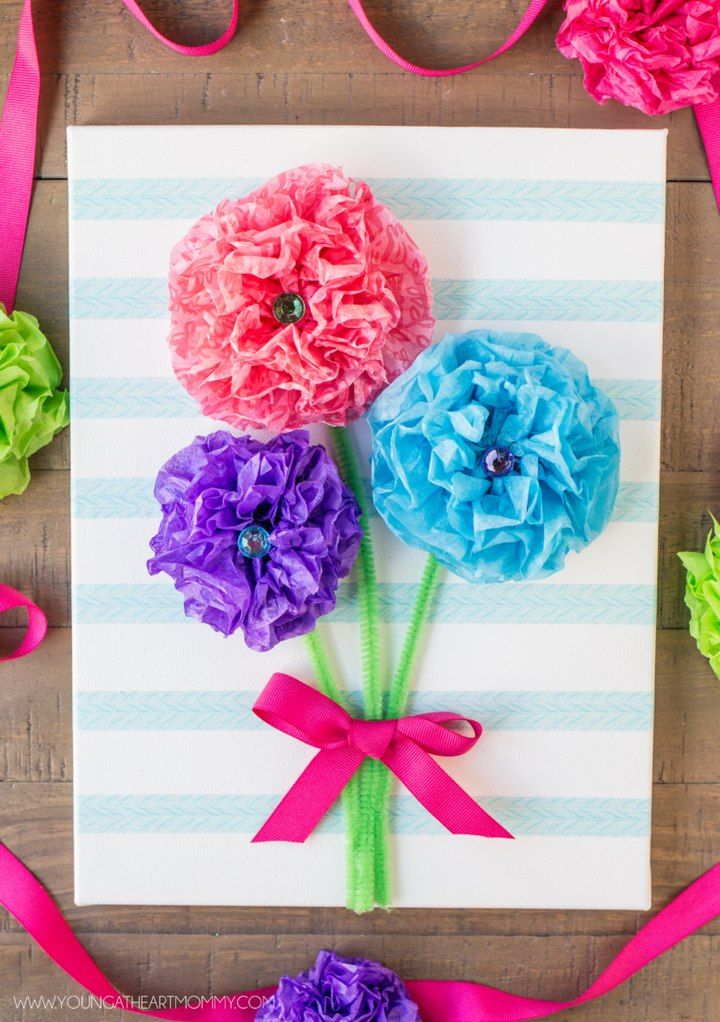 Make flowers using tissue paper and pipe cleaner stems so that you can hold them easily in your hands and give them to someone something special. You can also attach the tissue flowers using stems to make an arrangement that you could put on a canvas to create the creation of a 3D art frame. Complete instructions for making the frame here. Tutorial
Flowers have always been a symbol of beauty and these DIY Painted Flowers Projects are emphasizing the role of flowers in beautifying the environment and our surroundings.
4. Easy to Make Giant Tissue Flowers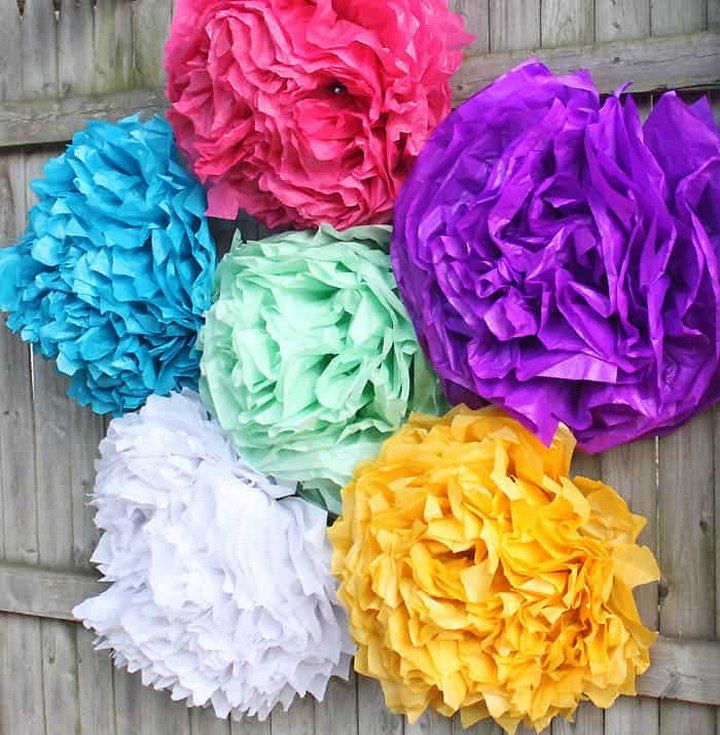 Make these huge paper flowers in just a few minutes. They'll brighten any space when it is used as a glamorous decoration. This is a stylish decoration for your party and is surprisingly easy to create. Then, you can pile the crumpled and pleated circles or sheets of tissue paper to create the giant flower and then add stems to the top. More details are here. Tutorial
5. Giant Tissue Paper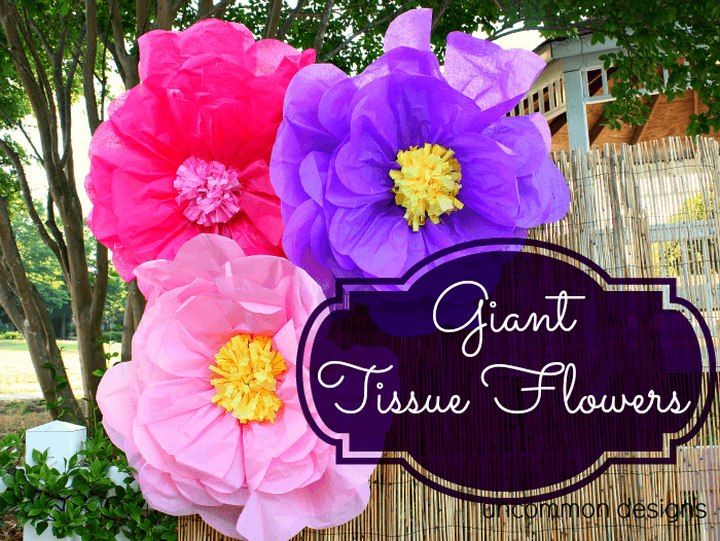 Celebrate your celebrations by using these paper-based decorations that will be a major attraction there. You can layer the petals of paper flowers to make these massive flowers. Create the flower centers in a separate way with fringed pieces of tissue paper. Complete instructions on how to make them here. Tutorial
6. DIY Tissue Paper Letters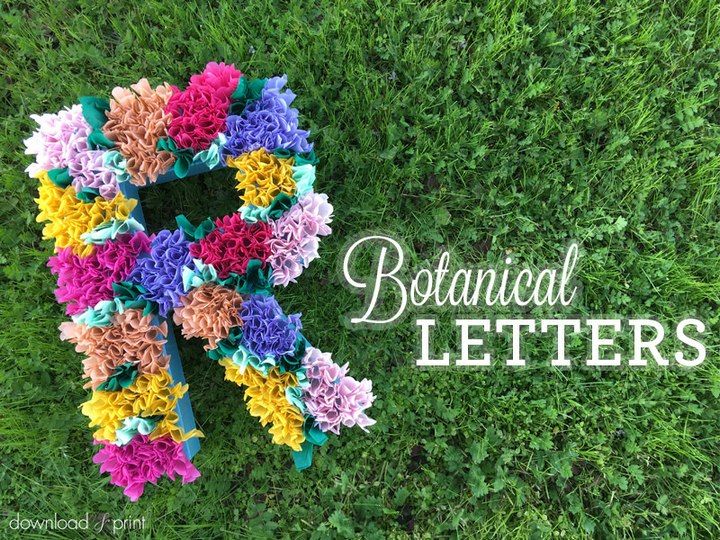 Also, make floral decorations for your letters made of tissue paper. These are perfect for weddings and other homemade knickknacks. Create a lot of miniature flowers and cover the letters with them. put them in place with glue and you're done with your monograms in floral form. Complete the tutorial here. Tutorial
All these Friend Painting Ideas To Make A Strong Relationship are interesting and unique. Show your creativity as much as you can while painting with your friends so that you can
7. Mother's Day Craft for Kids to Make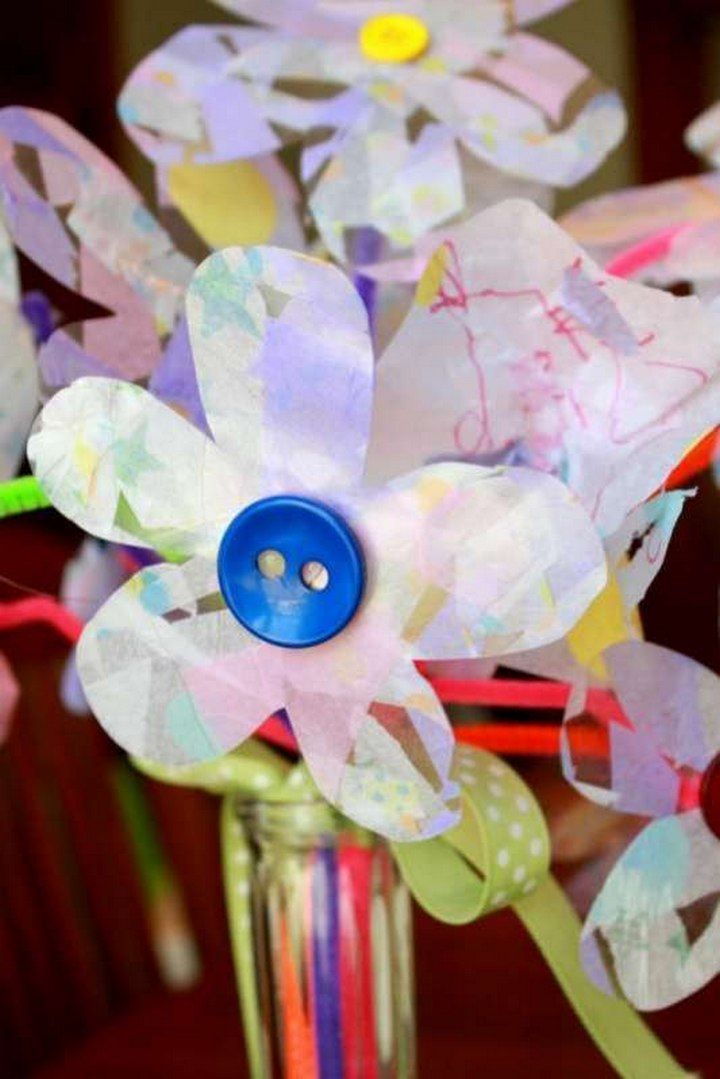 We created two types of flowers made from tissue paper for the mom's Mother's Day craft for kids to make! This craft is simple and child-friendly, with stunning results. Check out here Tutorial
8. Jumbo Tissue Paper Flowers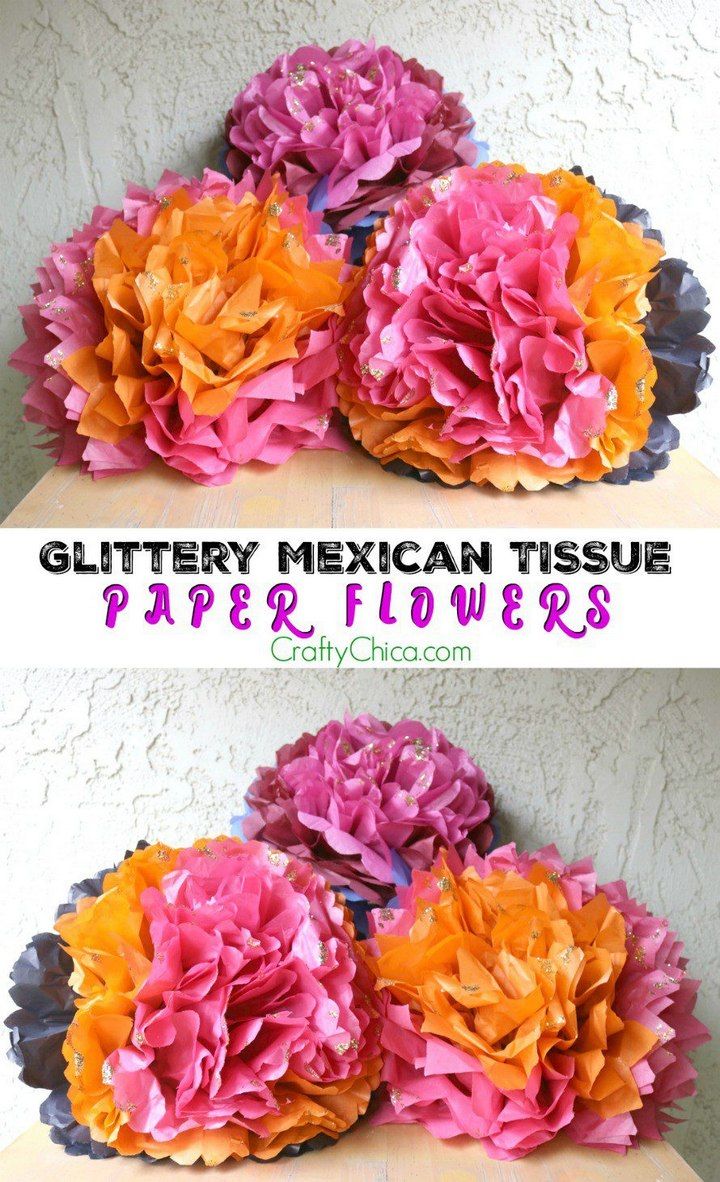 These large-sized flowers are incredibly simple to make and they make an impact! Mix and match the colors or choose graduated colors to create a blended effect. When you think you're done, sprinkle some glitter on top to make them pop even more! Tutorial
9. Giant Tissue Paper Flowers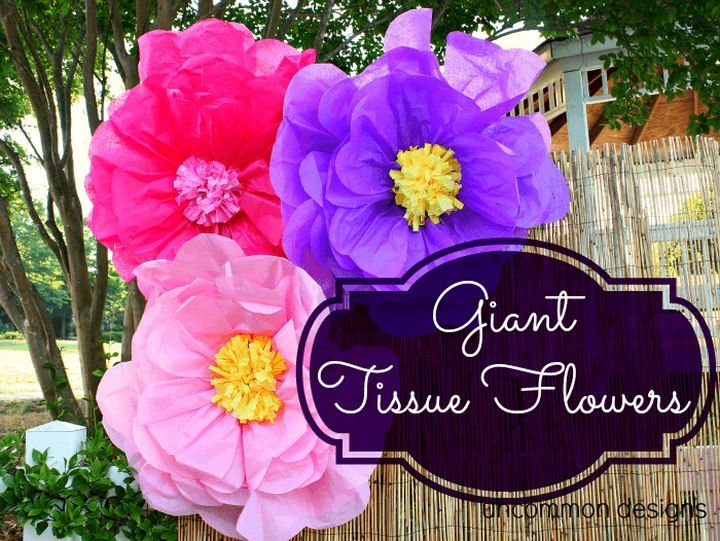 Learn to make easy tissue Paper Flowers! They're a lot of fun and great for kids to make as a quick present! Download the complete printable instructions! Tissue paper Flowers are a lovely method to keep flowers in the air all day long. Tutorial
10. Amazing Colors Tissue Paper Flowers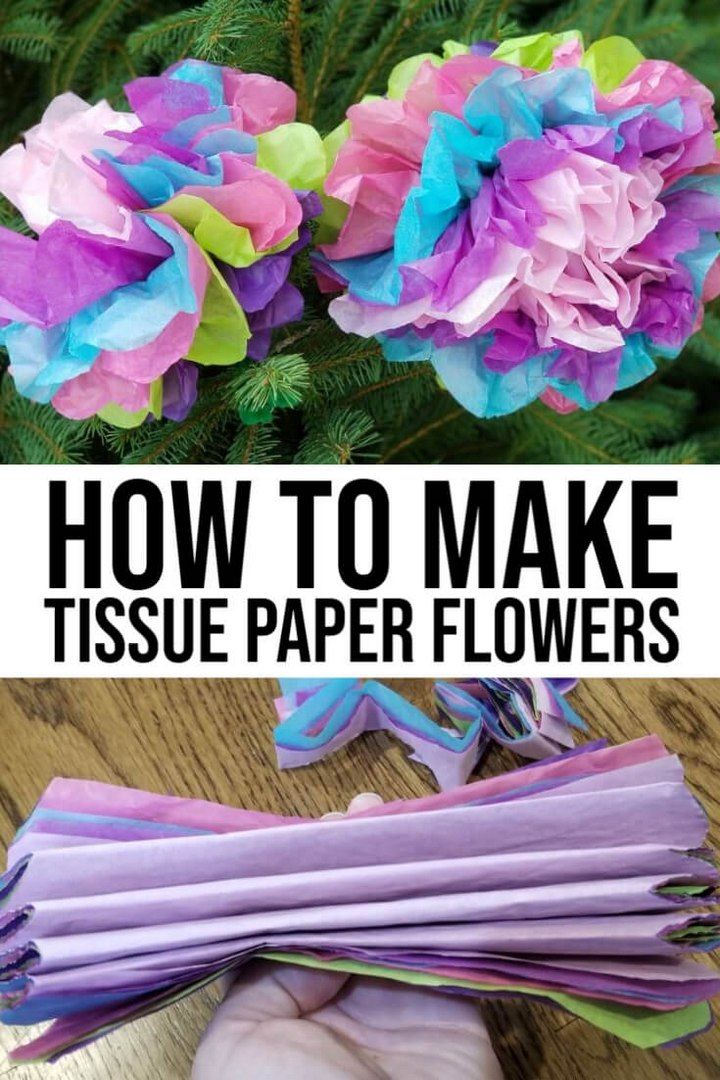 Tissue flower arrangements are an easy craft that is perfect for many events and holidays. All ages of children can engage in this craft and get amazing outcomes. Children in the school-age group will be particularly enthralled by this project because it allows the creation of decorations that can be used and appreciated. Tutorial
11. DIY Tissue Paper Flowers for Any Occasion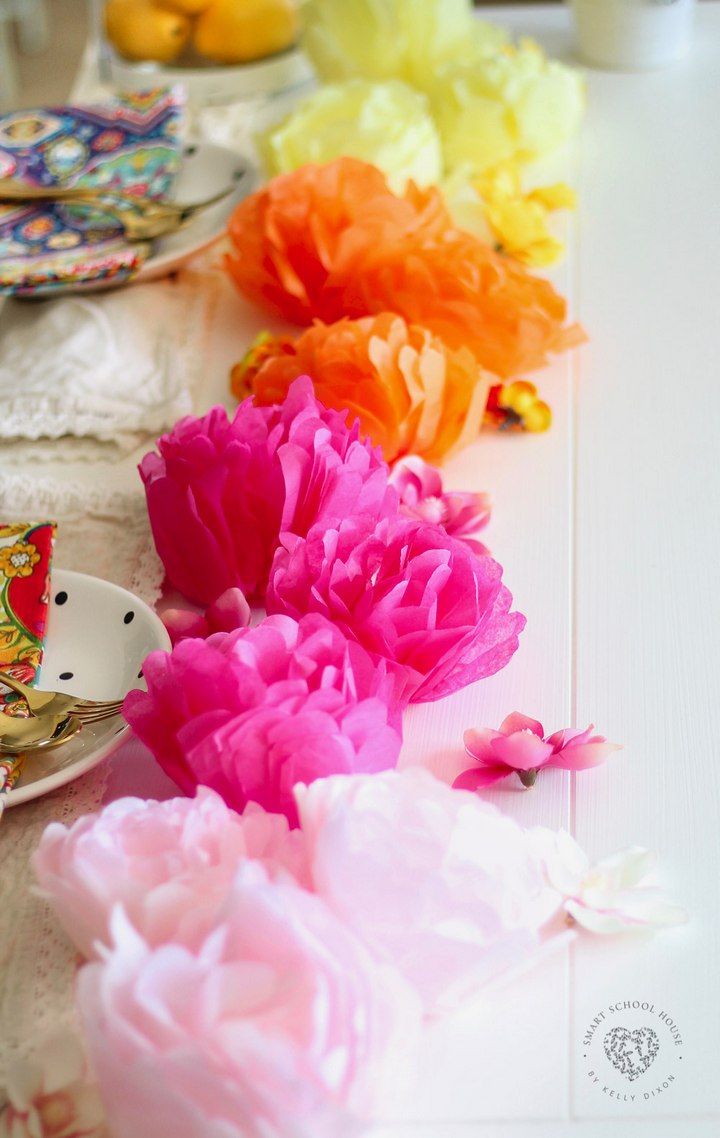 Tissue paper flowers are easy to make, easy, and cheap. They're also a great project for children! They make fantastic decorations and decorations for your party. DIY Tissue flower arrangements are thoughtful, handmade present that is easy to personalize and look stunning, as well as fun to create. It's also a great idea for a craft for kids, as well! They're simple enough for kids to create and what we like is that every flower is distinctive. Children can choose their own colors and design their own designs! Tutorial
12. Easy Tissue Paper Flowers 5 Steps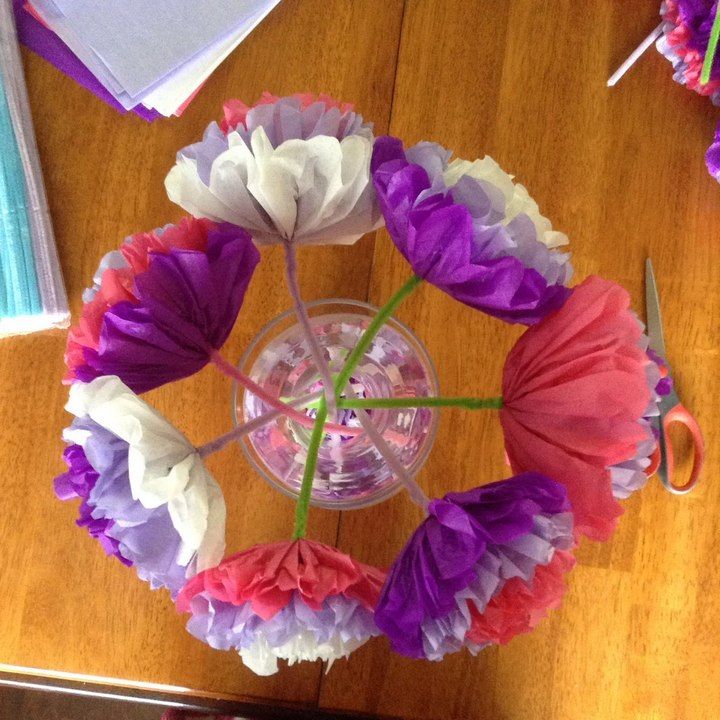 Tissue paper flowers are easy cheap, fast, and quick. They make a thoughtful, handmade gift that is simple to personalize and looks stunning and lasts for longer. You can make twelve flowers in just an hour. It's the perfect gift as a decoration or gift on Valentine's Day! Tutorial
13. DIY Giant Tissue Paper Flowers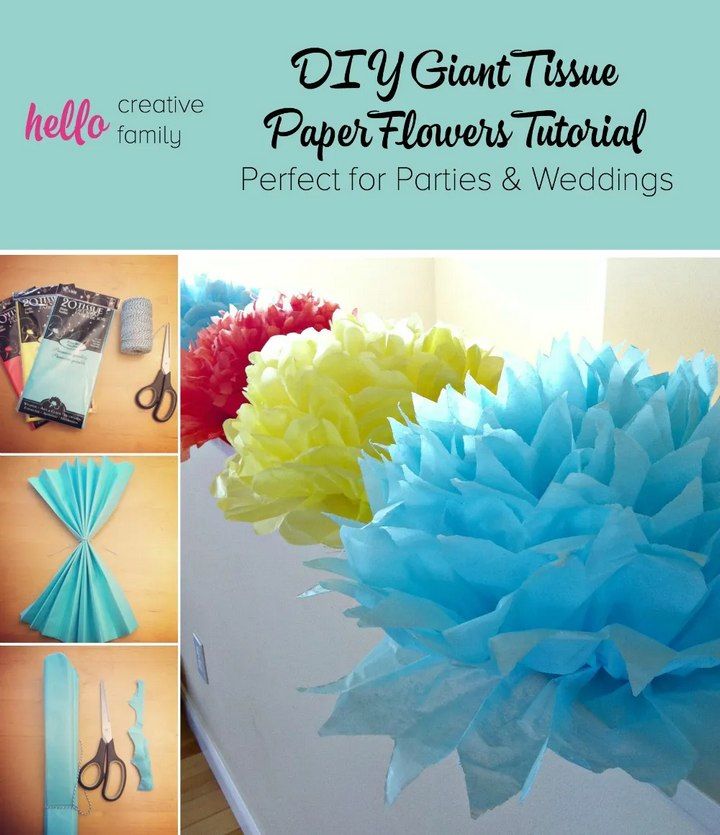 Tissue flower arrangements are easy to make and cost-effective and can add an enormous impact to the room. Tissue flower arrangements make stunning event decoration that makes a huge impact. Think weddings bridal showers, baby showers, and much much more! Learn how to make simple tissue flowers, along with different techniques to cut the petals to create four distinctive designs. Tutorial
14. DIY Paper Plate Flowers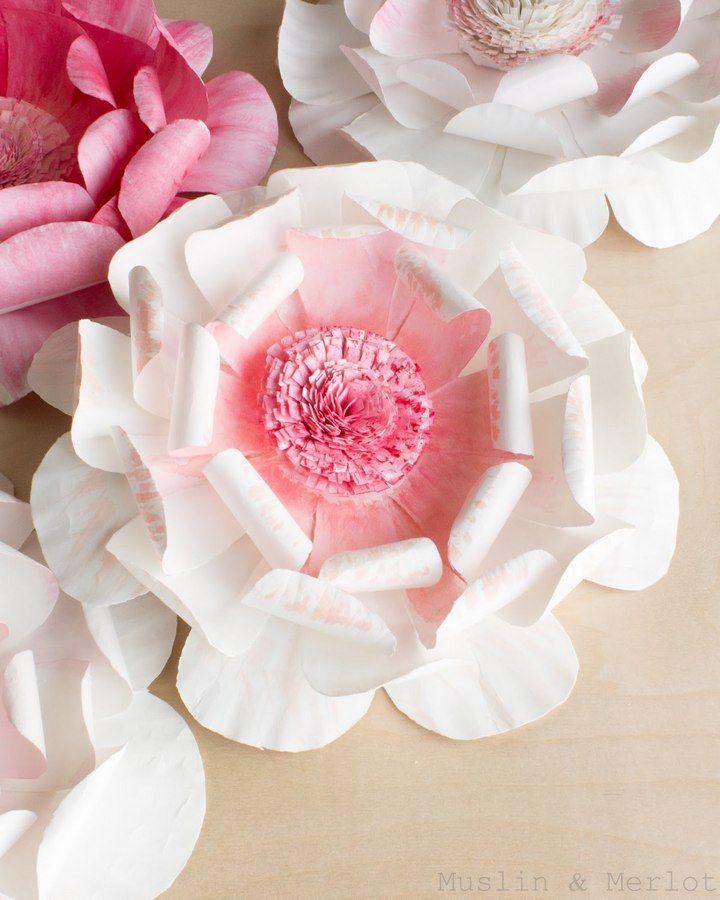 Who isn't a fan of flowers? When it comes to party planning my passion for flowers is a lot more apparent. Flowers can add an element to the celebration, however, this is parties for pennies which is why I'm sharing an enjoyable project that can allow you to use the flowers you want and keep your cash too. Tutorial
15. DIY Morning Glories Paper Flower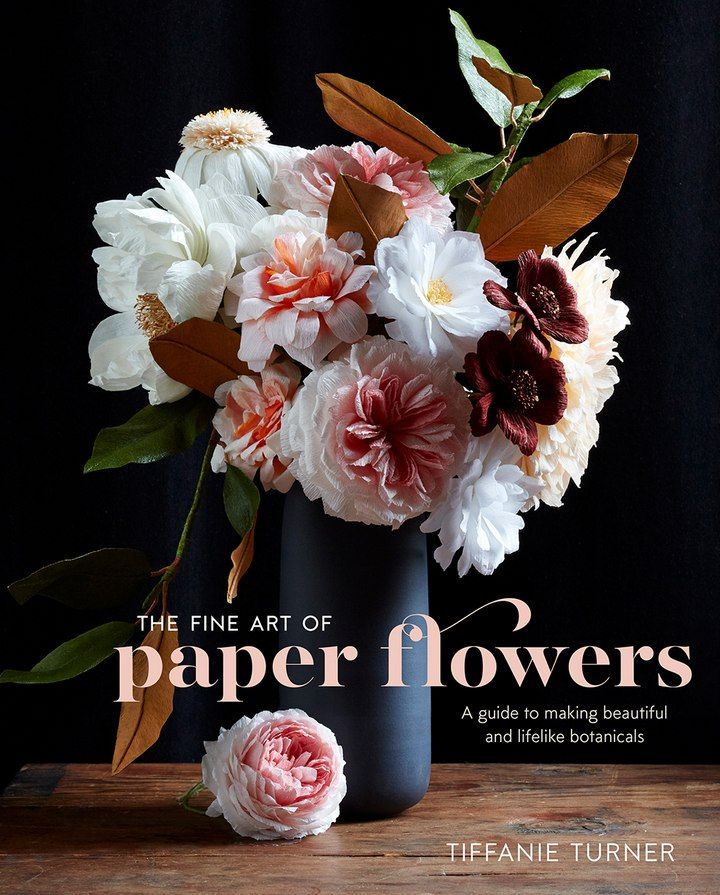 Morning glories can be created using any blue crepe paper, and they appear natural. Just added a few pieces of wire wrapped with paper to the centers.This isn't an exact or precise flower I have in my collection, not by any means, but it's quick and enjoyable. Try it with shades of pink, red and purple. You can also try it with white. Tutorial
16. Crepe Paper Lisianthus Flowers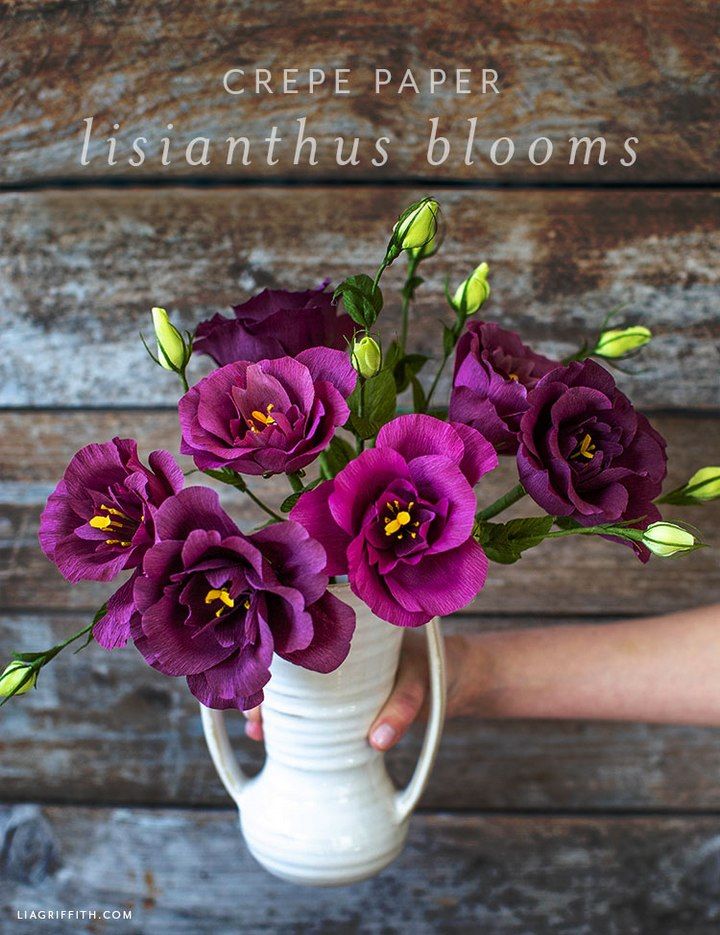 To make the process a bit more convenient for our customers, we've bundled all the colors of crepe paper that you'll need for the lisianthus flower crepes into the March Member Make Bundle on our online shop for craft supplies. This means you don't have to purchase several different sets to get just one or two colors! Tutorial
17. Tissue Paper Flower Gift Top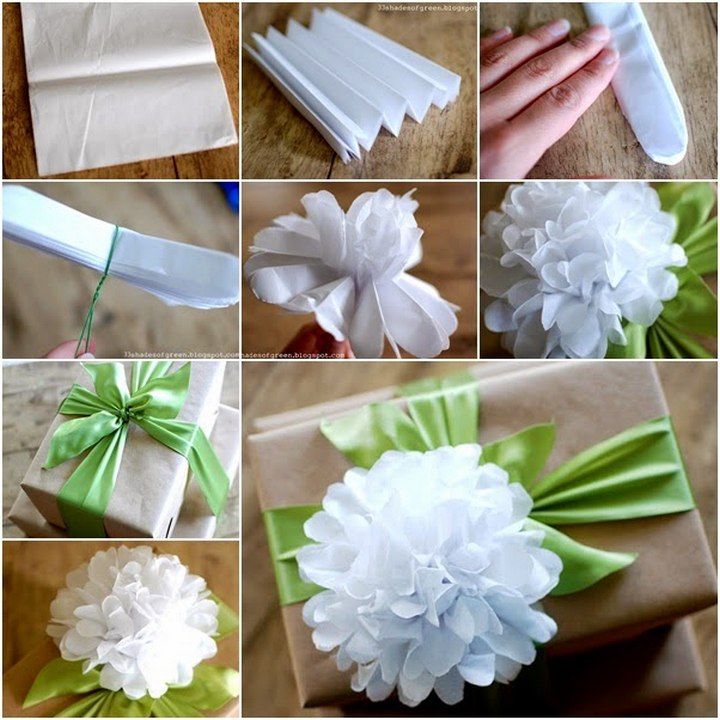 This flower made of tissue paper is gorgeous. It's like tissue paper pom poms however, it's much simpler and quicker. Give your gift recipients that extra unique touch by using it. Tutorial
18. Tissue Paper Flower Amazing Craft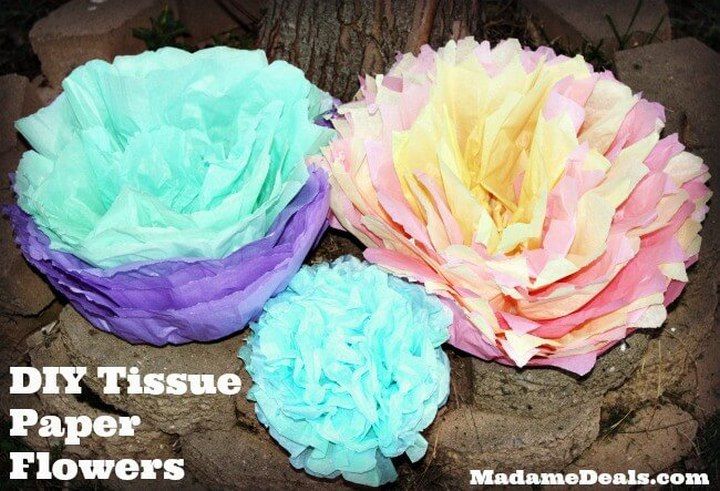 If you're seeking a fun (and simple) spring-themed craft you can make and then try these DIY paper flower tissue tests! So grab a child and get started now! What are the most loved crafts you can make with your kids? Tell us about them via the comment section below! Are you looking for more awesome arts and crafts? Take a look at these: Tutorial