Shadow boxes can actually make any wall look attractive and not boring anymore. You can learn here about making 31 DIY Shadow Box Ideas – Homemade Box Plans and also about the display materials that you can make or keep. You can display or keep your memories safe and secured in these DIY shadow boxes. The pictures that you want to cherish along with the memories that they hold can also be let inside these DIY shadow boxes.
You can also make shadow boxes with picture frames or any other sort of recycled material. You can make some masterpieces for display and can take your guidelines from the tutorial here. All the projects are simple and require a little bit of your time. Be it toys, pictures, keepsakes,s or anything these DIY shadow boxes can display them and present them all very well. All the projects here are different from one another and are unique in their own ways. You can also make a collection of some shadow boxes and dipsy them all on the same wall in order to make that wall look absolutely charming and appealing more than ever before.
1. How to Make a DIY Shadow Box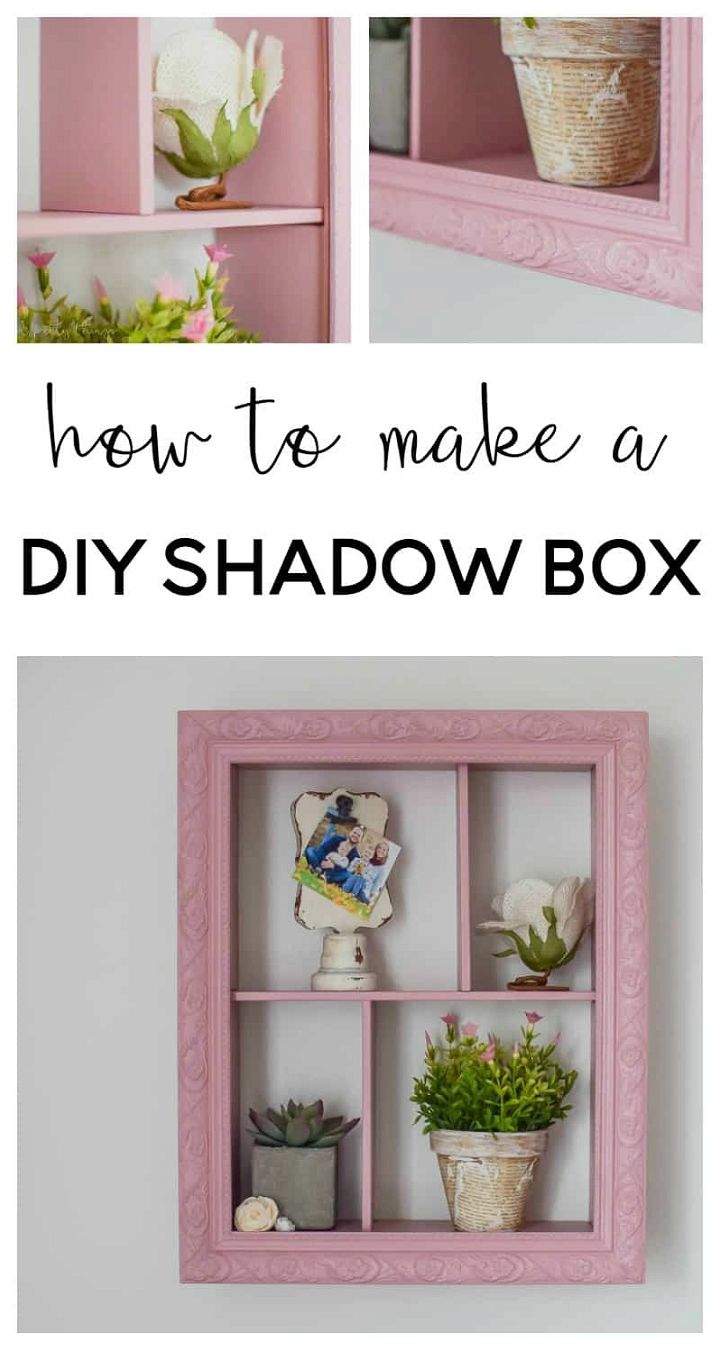 For making this DIY shadow box, you will need a picture frame, pine boards, wood glue, construction adhesive, and some basic tools. The tools that you are going to need are a saw, a palm sander, a pin nailer, and a combination square. You have to make the correct measurements throughout the project in order to be correct till the end of your task. here!
2. Shadow Box Crafts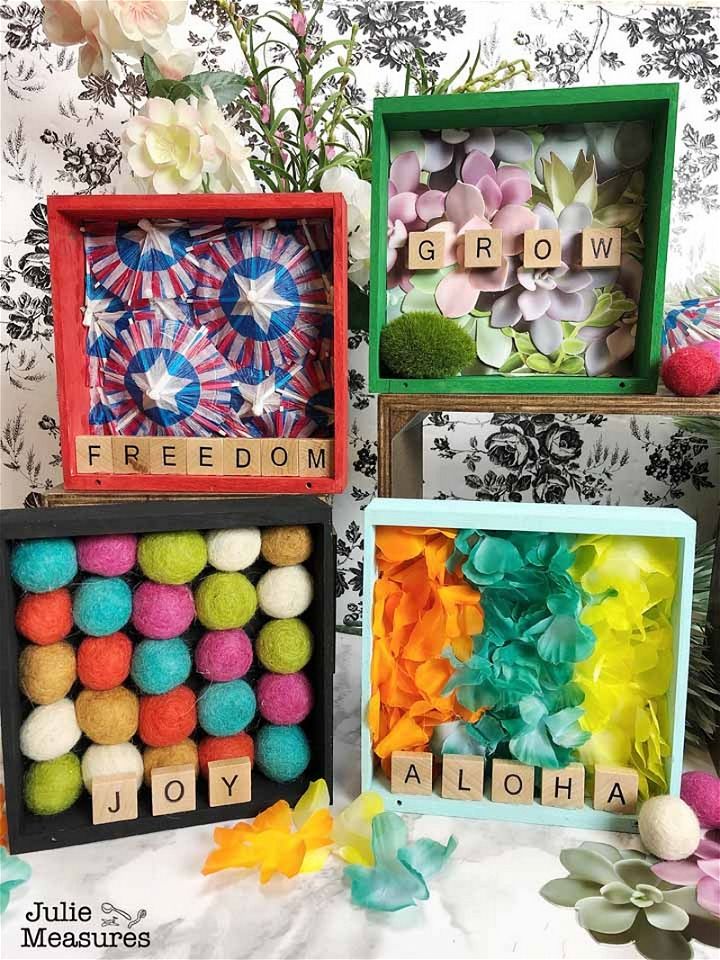 We often think of the crafts that we can use for making and decorating shadow boxes. This DIY shadow box project here will guide you through each and every step in the making of some very nice decorative shadow boxes. You can make these boxes with shadow box frames, paint, background decorative element, flowers, felt, pompoms, succulent cutouts, drink umbrellas, and hot glue. here!
3. Shadow Box TV Craft Idea With PomTree Kids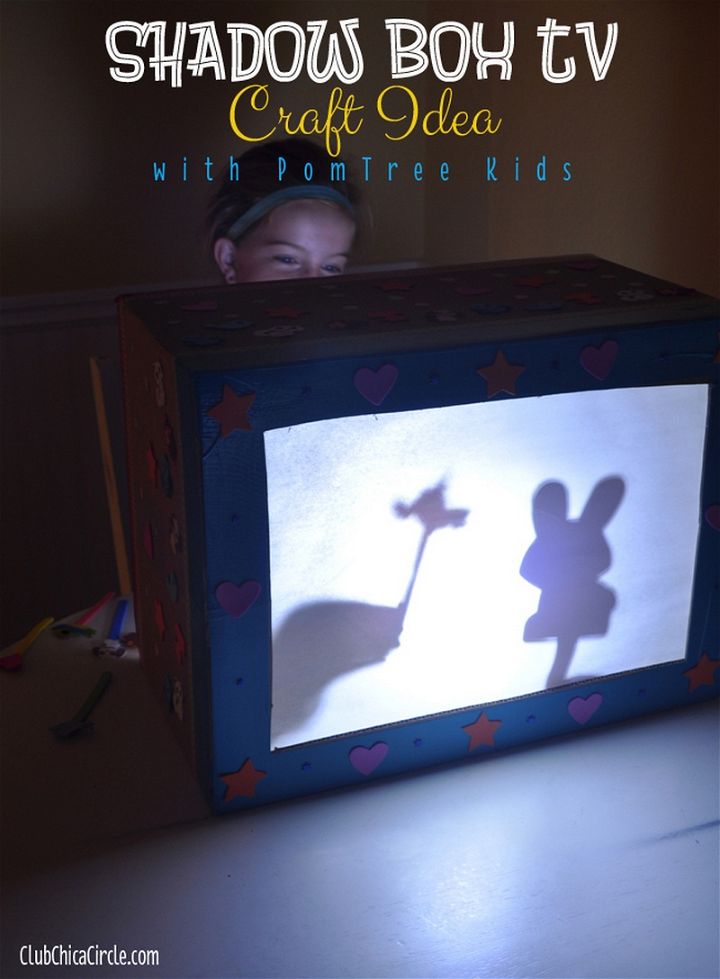 For this shadow box tv craft idea, you need pom tree kids mega kits and one of the sticker tubs. Besides this duct tape, washi tape, scissors, box cutters, and parchment paper are also required here. the project will start by making the shadow box and attaching the parchment paper sheet here!
4. How to Use a Shadow Box to Display Keepsakes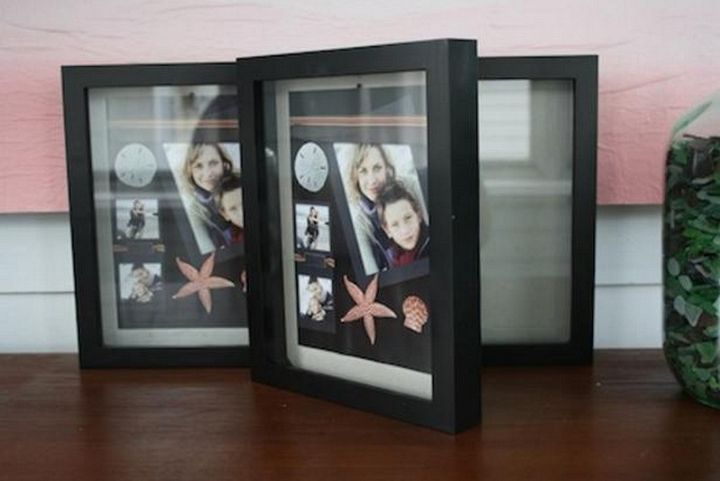 Shadow boxes are mostly and more commonly used for displaying keepsakes. Have a look at this shadow box over here and make your own version of the same box. You can watch the complete tutorial in order to be accurate with the results. Follow the step-by-step guideline and make this amazing display box also known as a shadow box. here!
5. DIY Art Shadow Box Frame With Storage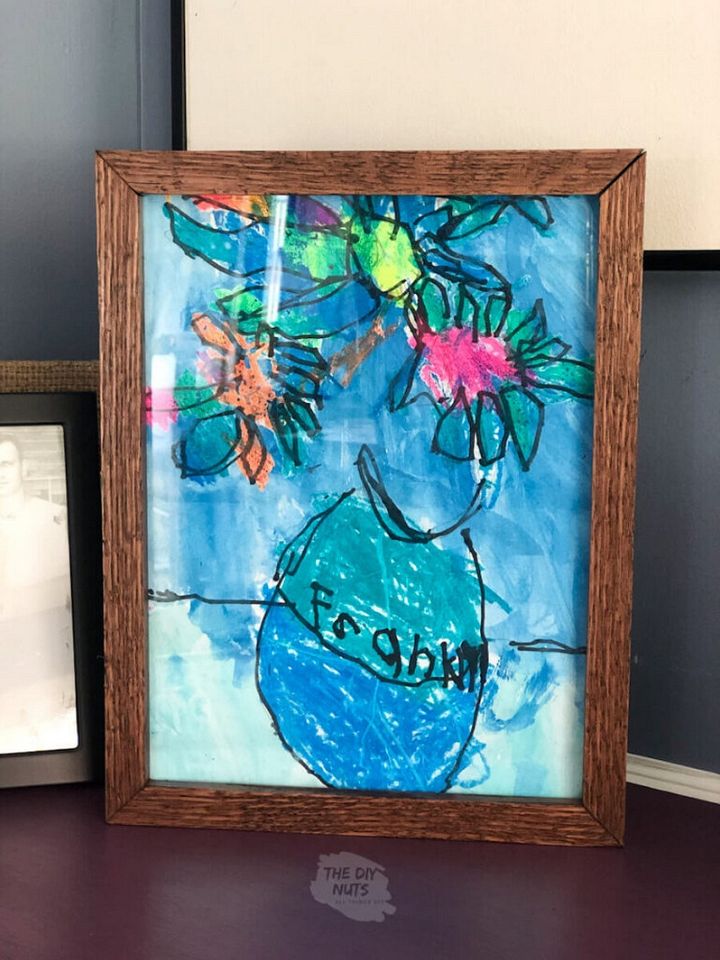 This display box here is made along with storage space and hence the top part is removable. For making this DIY shadow box you need an oak trim, Plexiglas or polycarbonate sheet, miter saw, table saw, air compressor, brad nailer, jigsaw, wood glue, tape measure, painters tape, pencil, wood clamps, stain, spray poly, saw tooth hanger and shop vacuum. here!
6. How To DIY A Crystal Shadow Box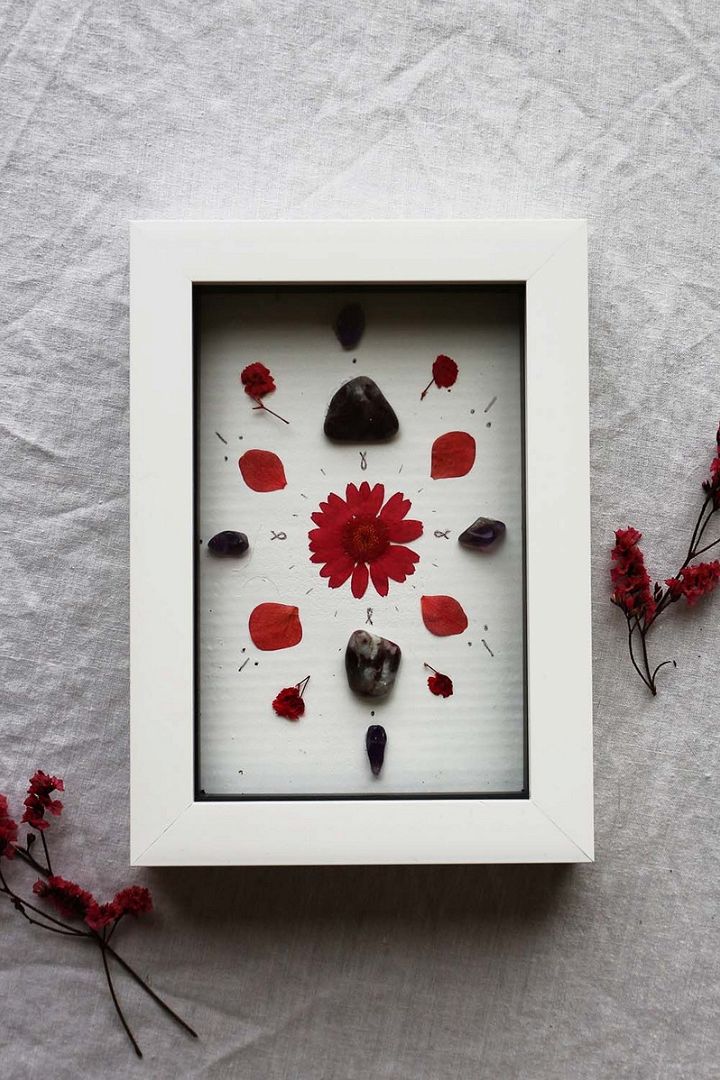 You can incorporate crystal while making your DIY shadow boxes. With just a little effort you will easily be able to get accurate results and have an amazing shadow box at the end. For this, you need small crystals, a hot glue gun, and a shadow box. here!
7. How to Build a Shadow Box Display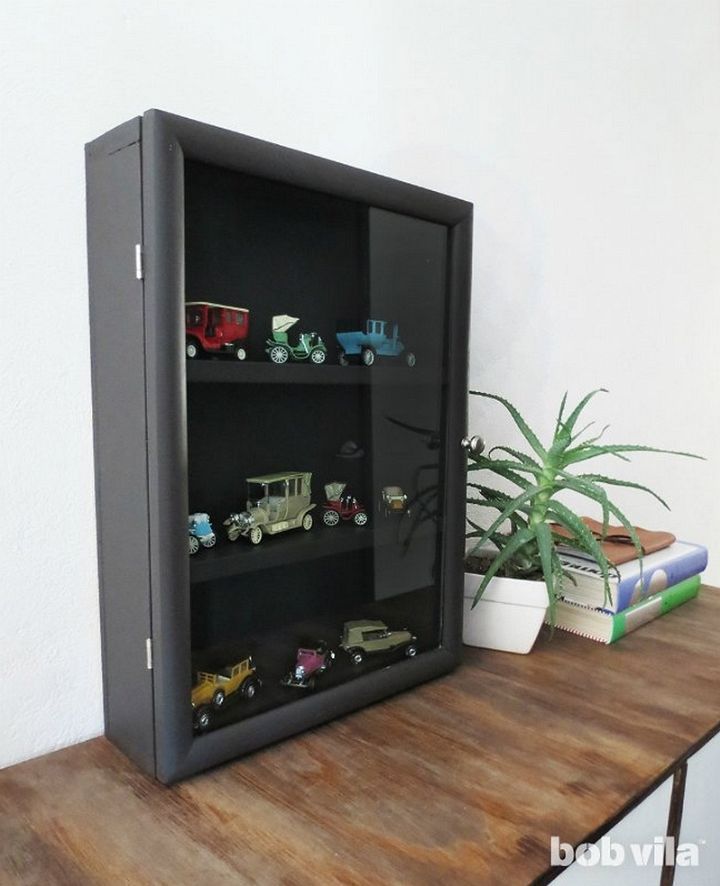 This DIY shadow box is nothing but an ideal place to keep the toys of your children. Gather your treasured keepsakes behind this cool shadow box. Keep the precious toys behind the glass of the shadow box and you will be able to exhibit your artwork at home easily. here!
8. Family Tree Art & DIY Shadow Box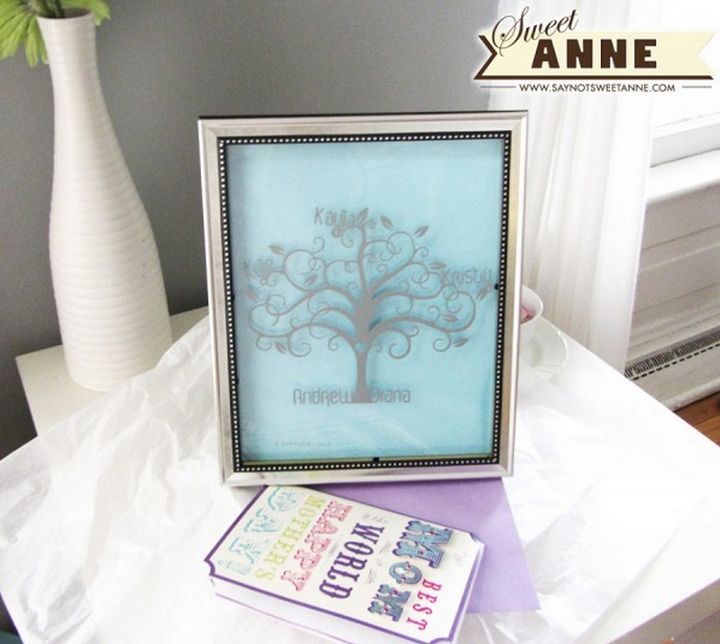 A lot of people tend to display their family trees in the form of pictures. This shadow box has a family tree and you can see how amazing it looks. Gather the supplies that you need for this project and start your work right away. For this, you need two same-size frames, glue, a cutting machine, vinyl, transfer paper, and a colored scrapbook. here!
9. DIY Shadow Box Frame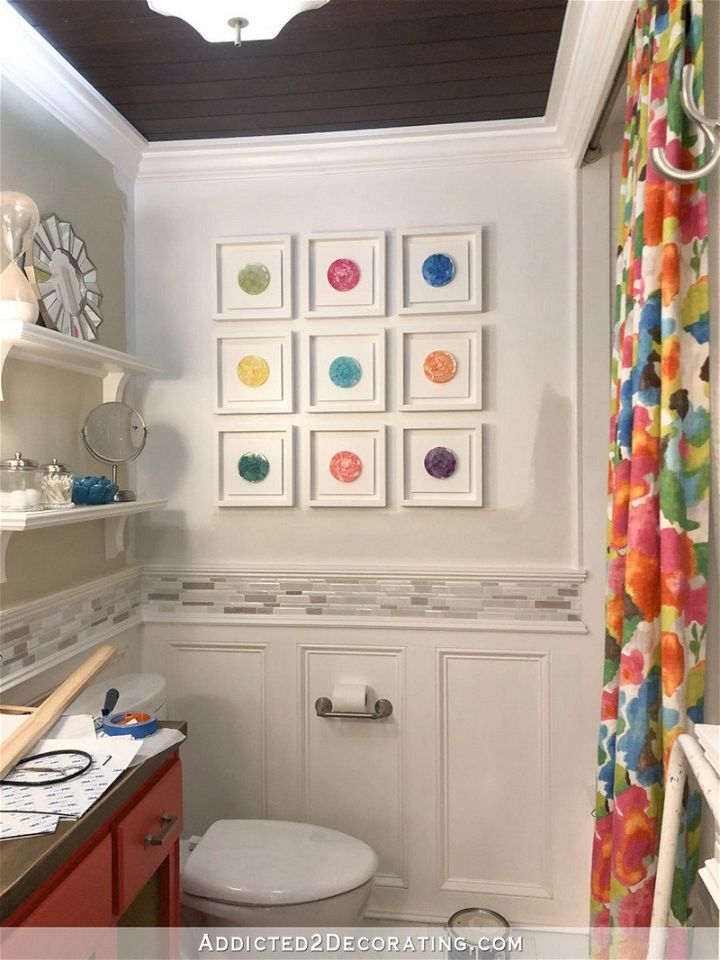 These shadow boxes are made to display a series of resin Petries. To make the shadow box number is used in a specific size. A piece of MDF is then attached to the back of the frame. Thirdly you must add dimensions to the display area with MDF. This shadow box is enough for a complete bathroom makeover so you must go ahead here!
10. Easy Photo Frame Shadow Boxes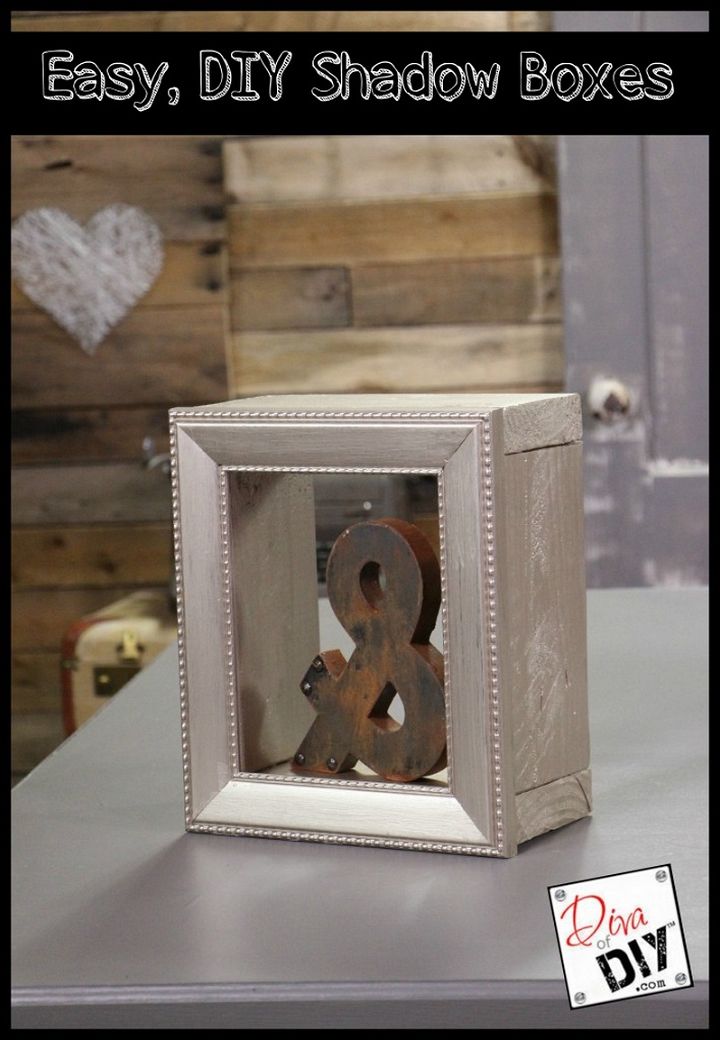 This photo frame shadow box is made with scrap wood. For this you need a nail gun, miter saw photo frames, scrap pieces of wood, wood glue, paint, and wood filler. you must know that the paints used are metallic paints. You must be accurate with the measurements so that you get similar results as shown in this DIY project. here!
11. Creating Memory-Filled Shadow Boxes With Shutterfly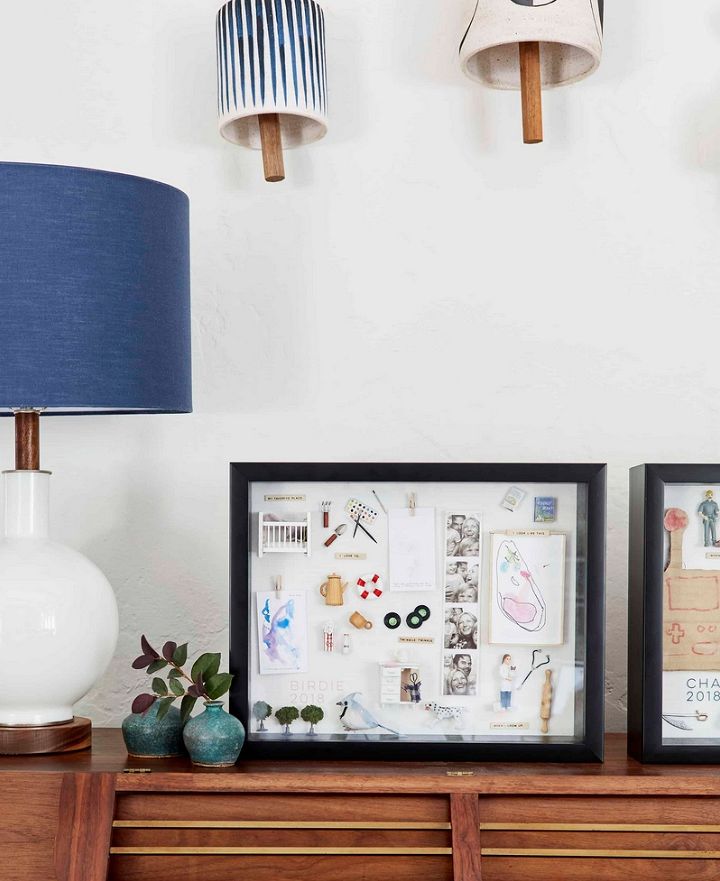 Memories are always special and they must be kept as treasures. You can make this amazing DIY shadow box for keeping all your memories safe and secure. Besides the memories, shutter flies are also made in order to make the project look exciting and unmatchable. This is a highly personalized thing and you can make this more presentable if you want. here!
12. Custom Shadow Box – Make Your Own In Cricut Design Space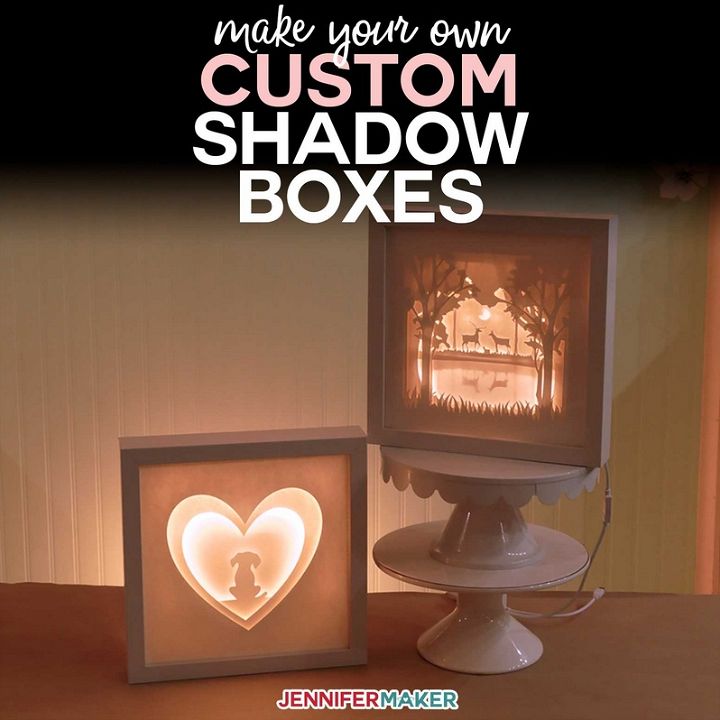 This project will lead you toward the making of a customized shadow box. You can always make your own versions of this display box using your own creativity and skills. In a shadow box focal point, frame and background are the three most important things. The complete list of materials and tools is given here so that you can easily follow them. here!
13. How to Make a Shadow Box Gallery Wall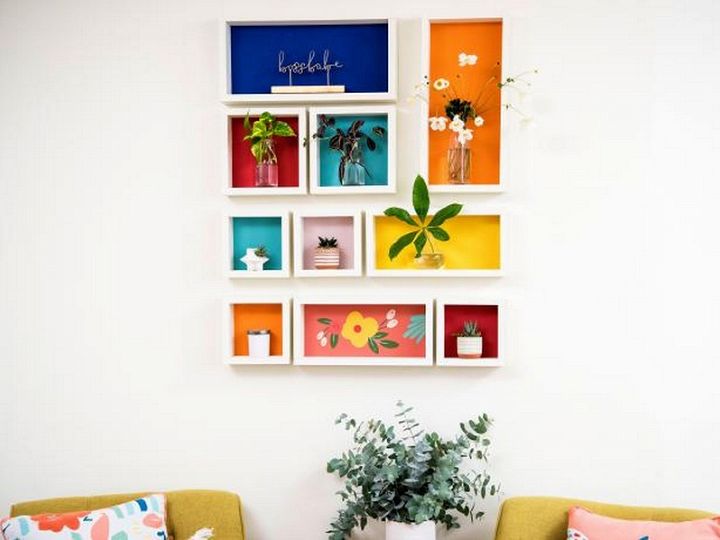 This project not only tells you how to make a shadow box instead it tells you how you can make the entire gallery of shadow boxes. You can clearly see the beauty of this shadow box gallery. You can make all the shadow boxes look different and unique in their own ways. here!
14. DIY Shadow Box Art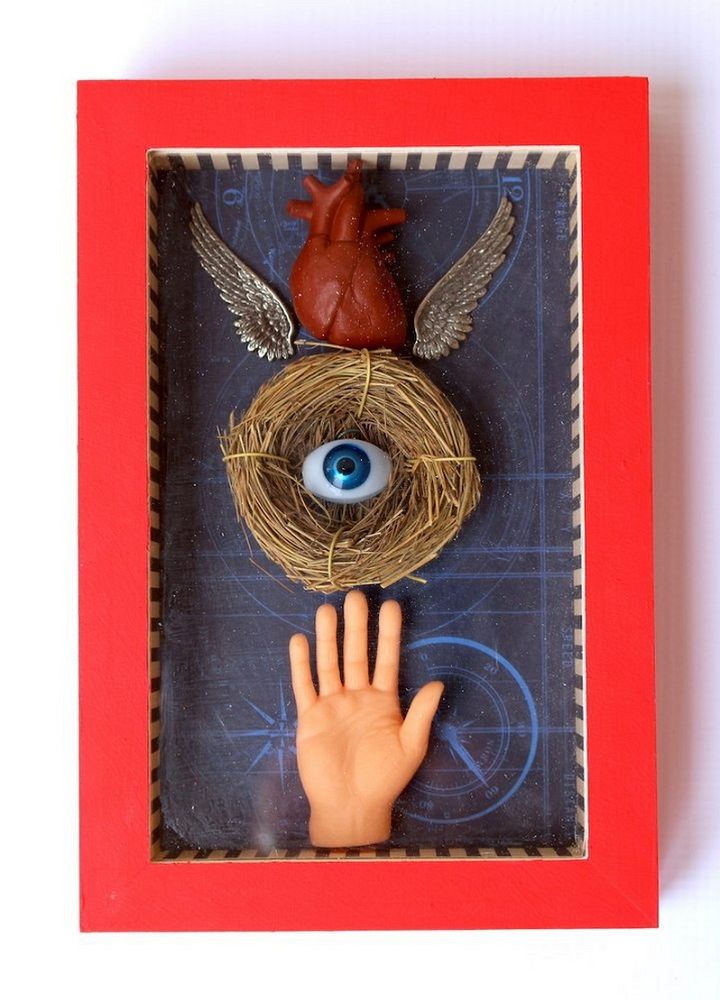 Have you ever tried to make an art piece inside a shadow box? If not then you must give this a try. This shadow box is presentable and exciting because of the amazing masterpiece that is made inside it. You can make the inside masterpiece of your own choice and it depends on your skills too. here!
15. Create Custom Memory Shadow Boxes From Vacation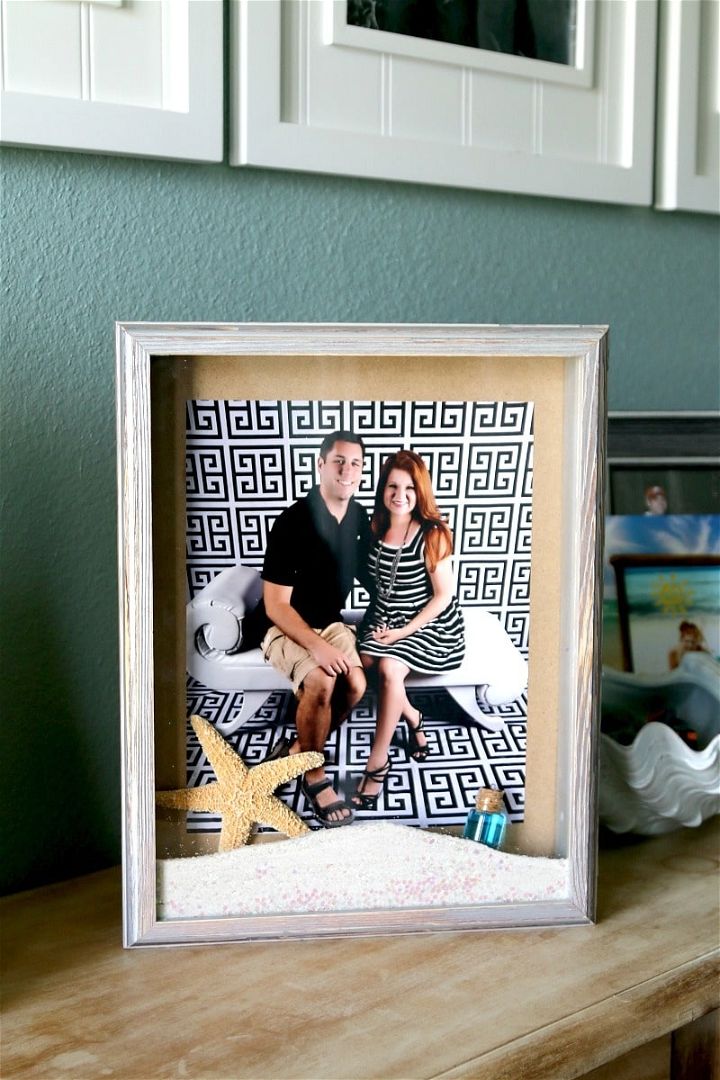 Make a shadow box and keep your vacation memories inside it in order to cherish them like never before. This is an excellent idea to celebrate your memories and share them with everyone by simply displaying them inside a shadow box. Gather the supplies and make this amazing DIY shadow box using your creativity and skills. here!
16. Shadow Box Display Ideas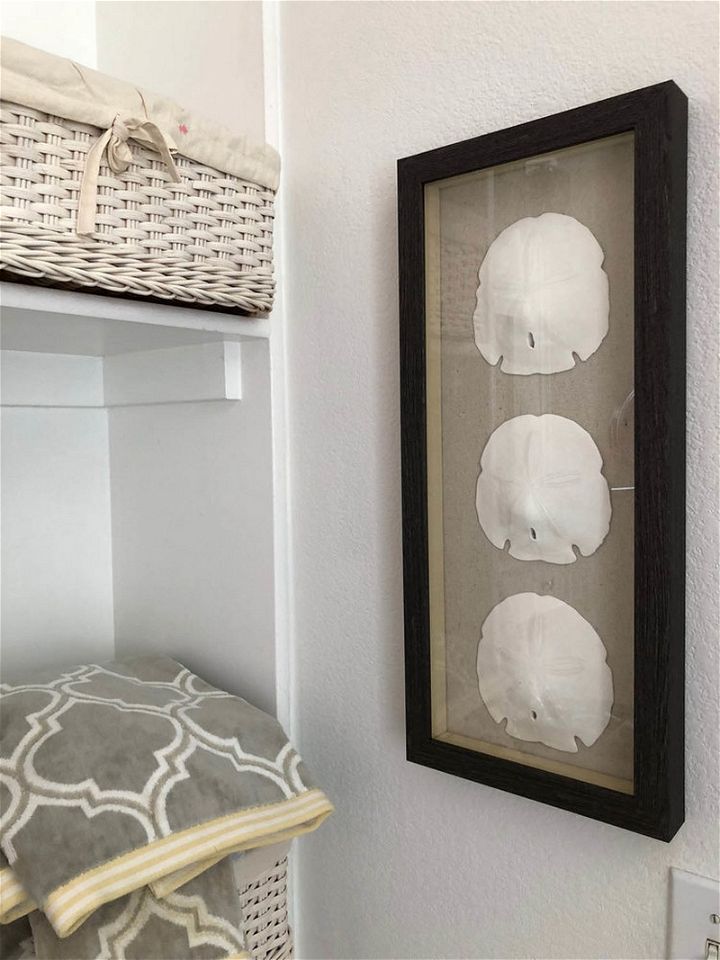 There can be several ideas to make the display of your shadow box. It's all about being as creative as you want and using the skills to innovate and explore. Make different choices and make a variety of shadow box displays. Gather the supplies so that you can make your own versions of a shadow box. here!
17. DIY Shadow Box Tutorial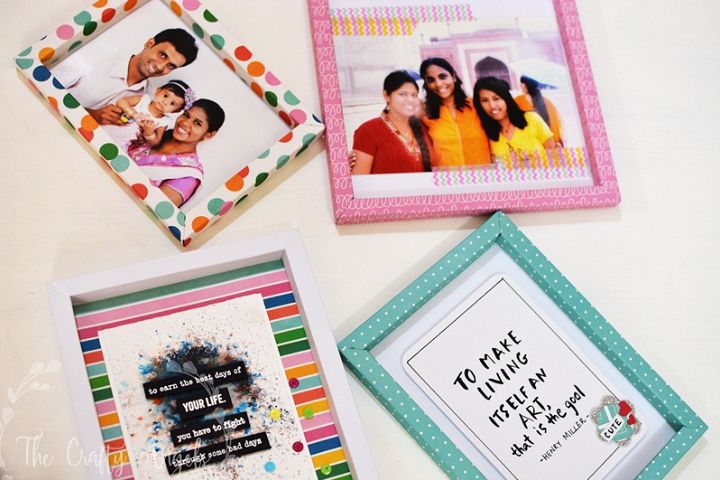 This tutorial here is all about teaching you how to make shadow boxes with different displays and materials. Get the details of the project with the help of a detailed description along with the tutorial and make an attractive and appealing shadow box. You can display some beautiful and meaningful quotes inside the shadow boxes here!
18. Easy DIY Shadow Box Frame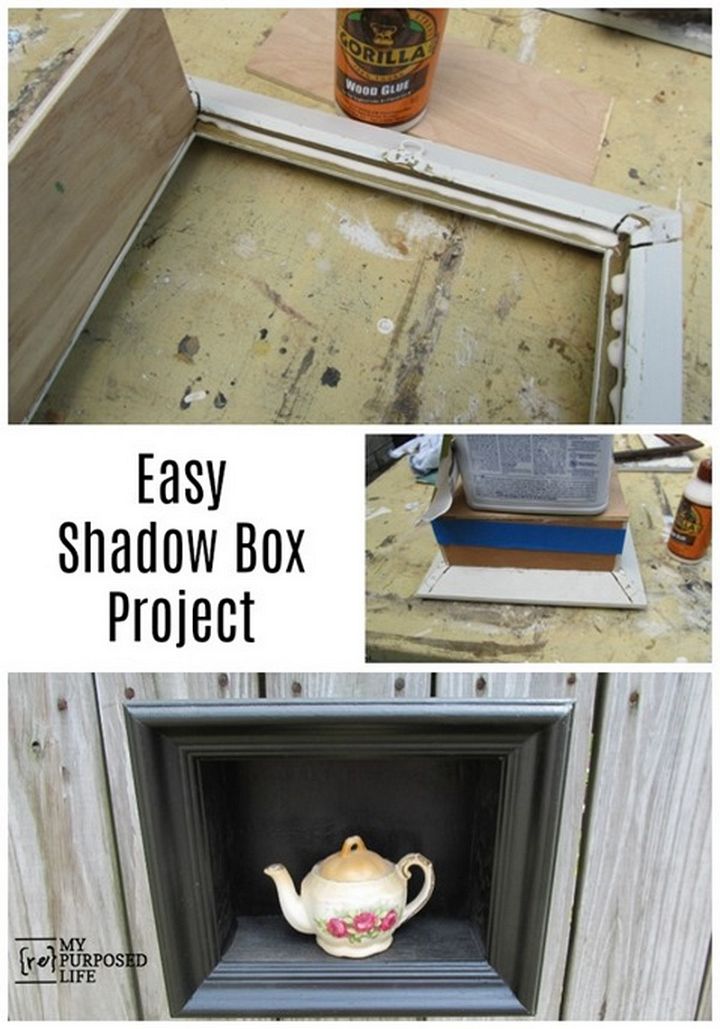 For this shadow box, small hobby boxes are used. Besides this wood glue is also used and there is no need for nails here. Whereas clamps are replaced with painter's tape. You can hang this shadow box both horizontally as well as vertically. Stage this shadow box with a couple of items. here!
19. DIY Birth – Baby Shadow Box to Record Memories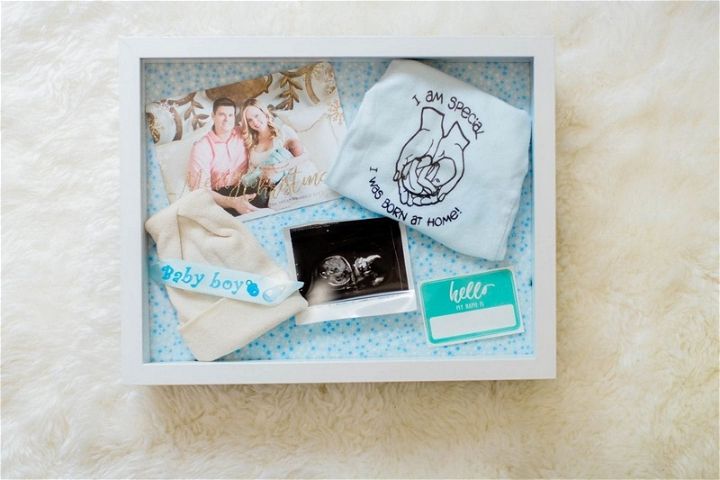 Have a look at this baby shadow box to record memories. If you are also one of those people who want to cherish the memories and secure them somewhere, you must make an attempt to build this beautiful box. You must gather the items of your baby to keep indie the shadow box. There can be several things to put in here such as hospital id bracelets, baby footprints, ultrasound photos, first blanket, hat, pictures, and much more. here!
20. Window Shadow Box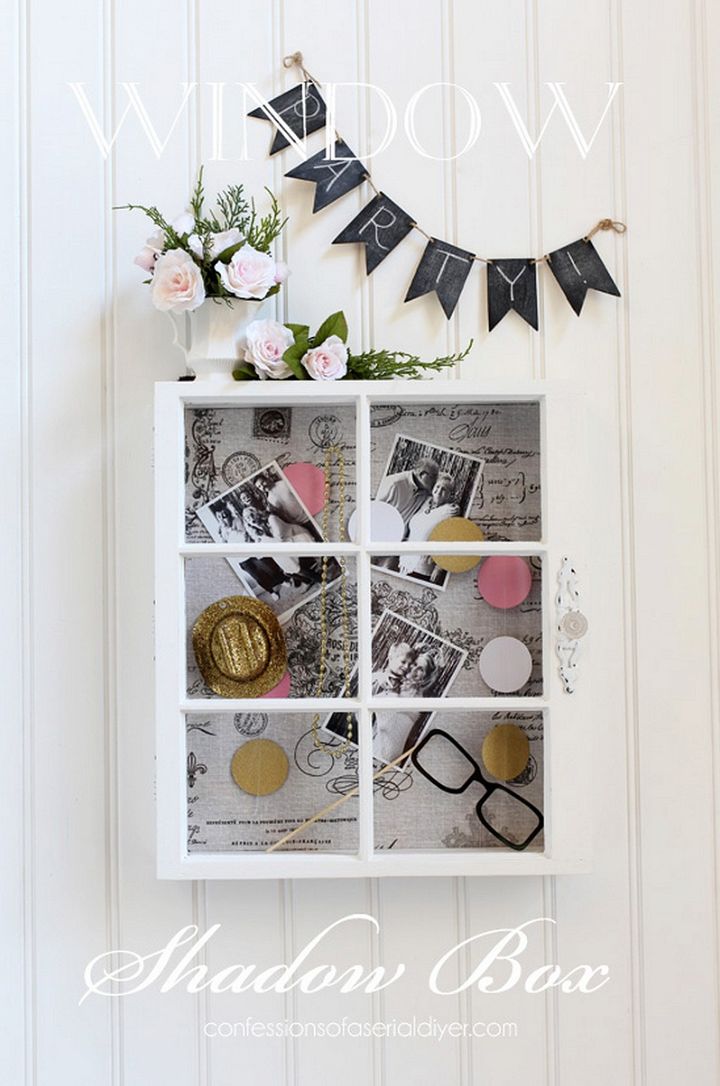 This DIY shadow box will start from a window which is really cheap hence the starting of the project seems to be pretty inexpensive and we have to see what the other details are. This is the most fun way to use a window so give this a shot. Besides the window gather the rest of the supplies and start this right away. here!
21. DIY Winter Scene Shadow Box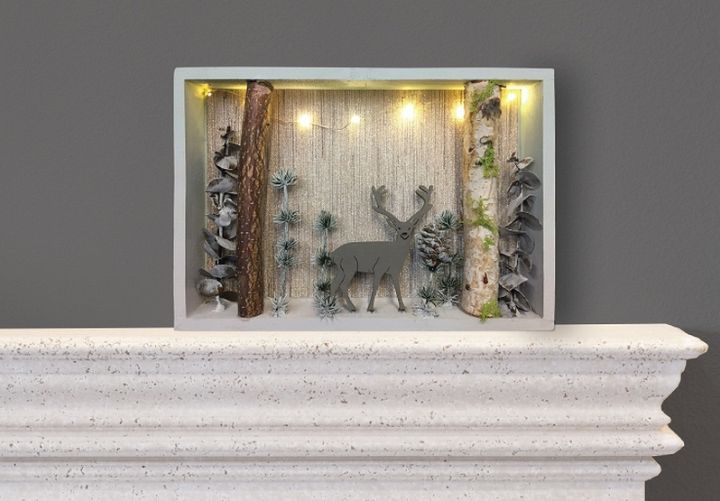 This is one of the prettiest shadow boxes you might have seen anywhere. This shadow box is displaying a winter season and looks so cozy and up to the mark. The display items include a reindeer, a snow scene, and some fairy lights to complete the entire look. here!
22. Cabinet Of Curiosities – Shadow Box Ideas For Collecting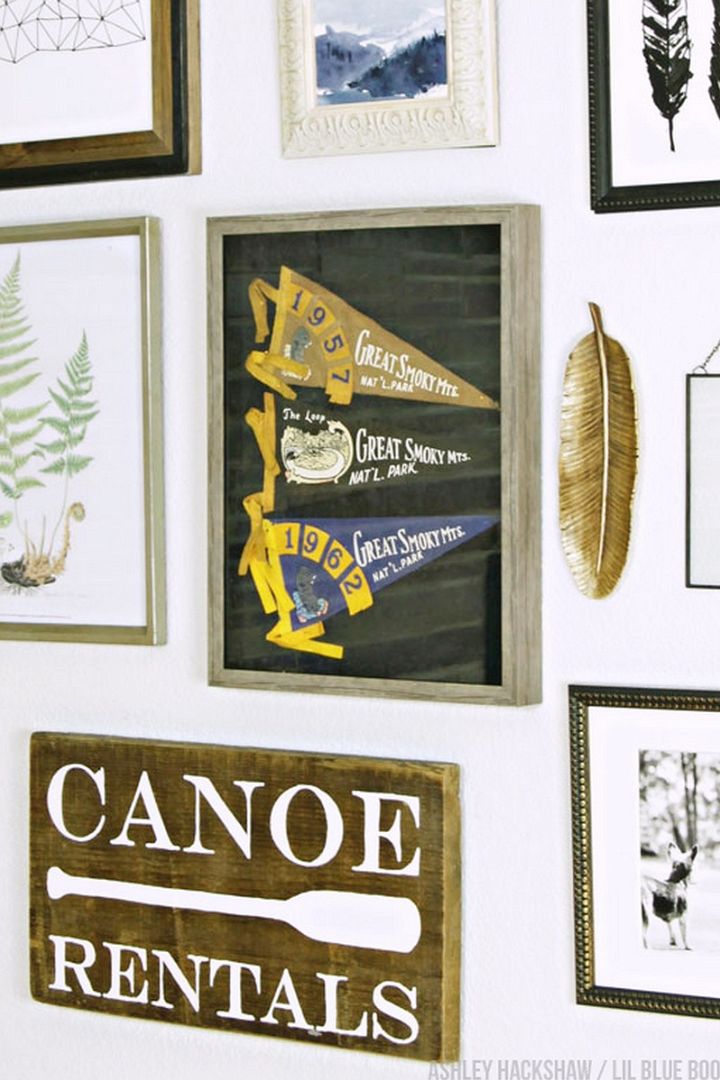 When the shadow boxes are displayed together like here in this project, it looks very interesting and magnificent. You must dedicate an entire wall to some beautiful diy shadow boxes. Besides shadow boxes, you can also display other wall hangings and make that wall look nice and appealing. here!
23. DIY Confetti Filled Shadow Box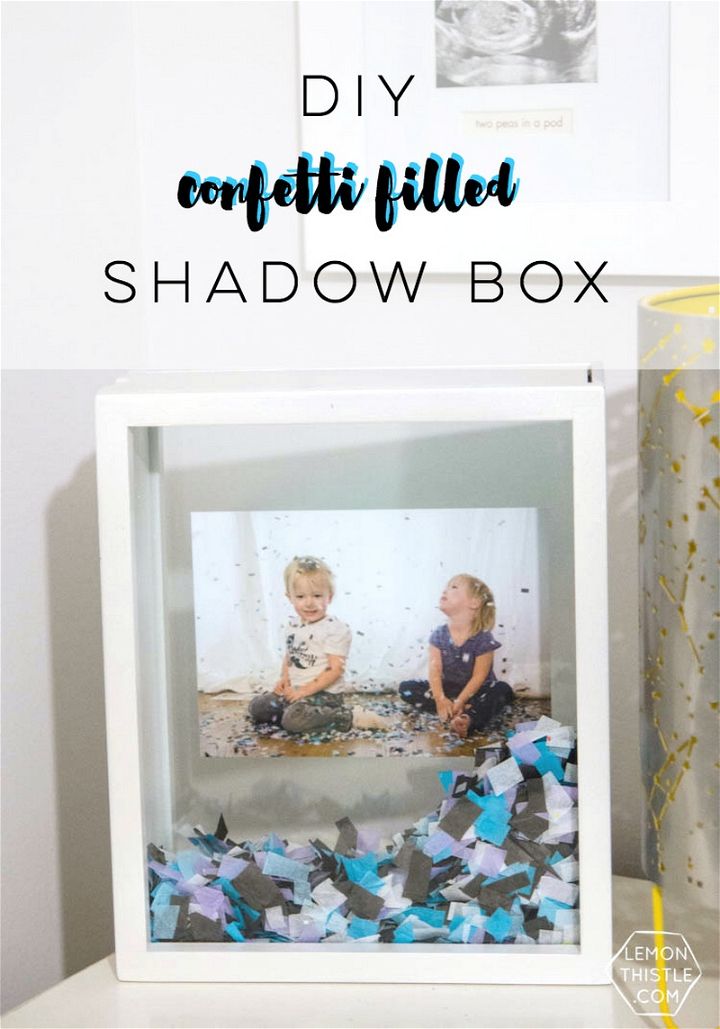 This is one of the most unique shadow boxes you might have ever seen. This shadow box is made in such a way that the box is filled with confetti and it looks amazing. You can display a nice picture and you will see how great this combination will look as the end result. here!
24. DIY Shadow Box Tree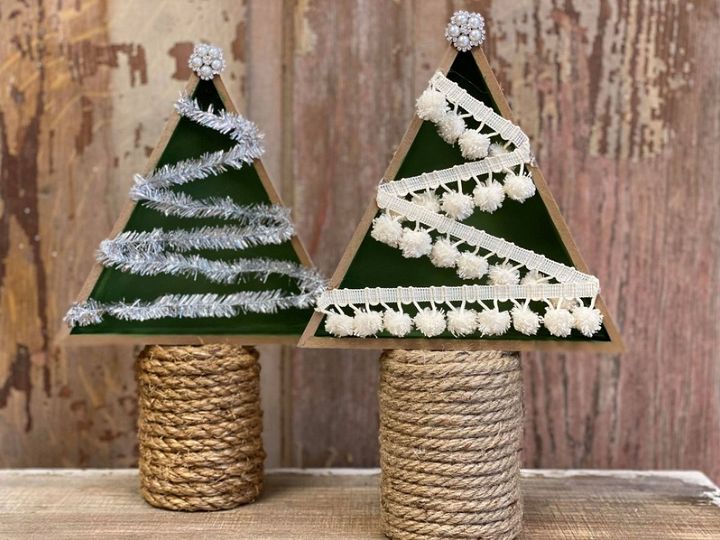 As we know that Christmas is just around the corner hence we must make some preparations beforehand. These DIY Christmas trees are so much fun to make and display. Make your Christmas more special than ever before with this amazing DIY project. here!
25. Palm Leaf Shadow Box Art PB knockoff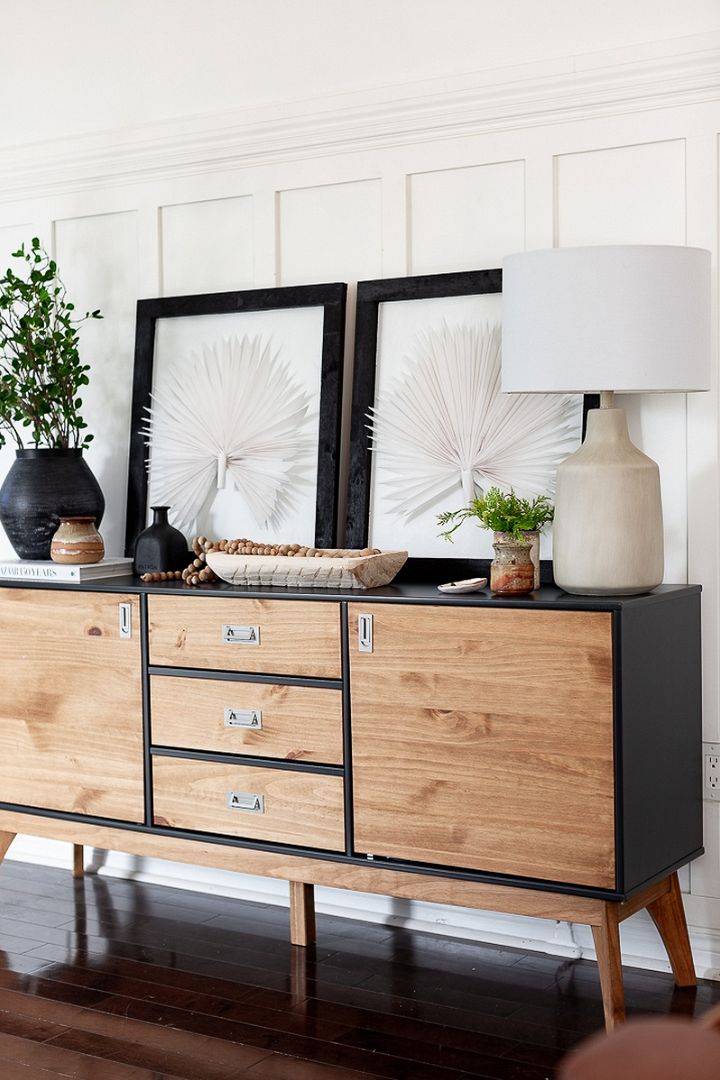 Shadow boxes are something that can literally display anything and make it look presentable and appealing to the eyes. this DIY shadow box is displaying a palm leaf made with paper. The leaf looks absolutely amazing and enticing so you must also try this. Make the palm leaf by learning to cut with the help of the tutorial here. here!
26. Patrick's Day Shadow Box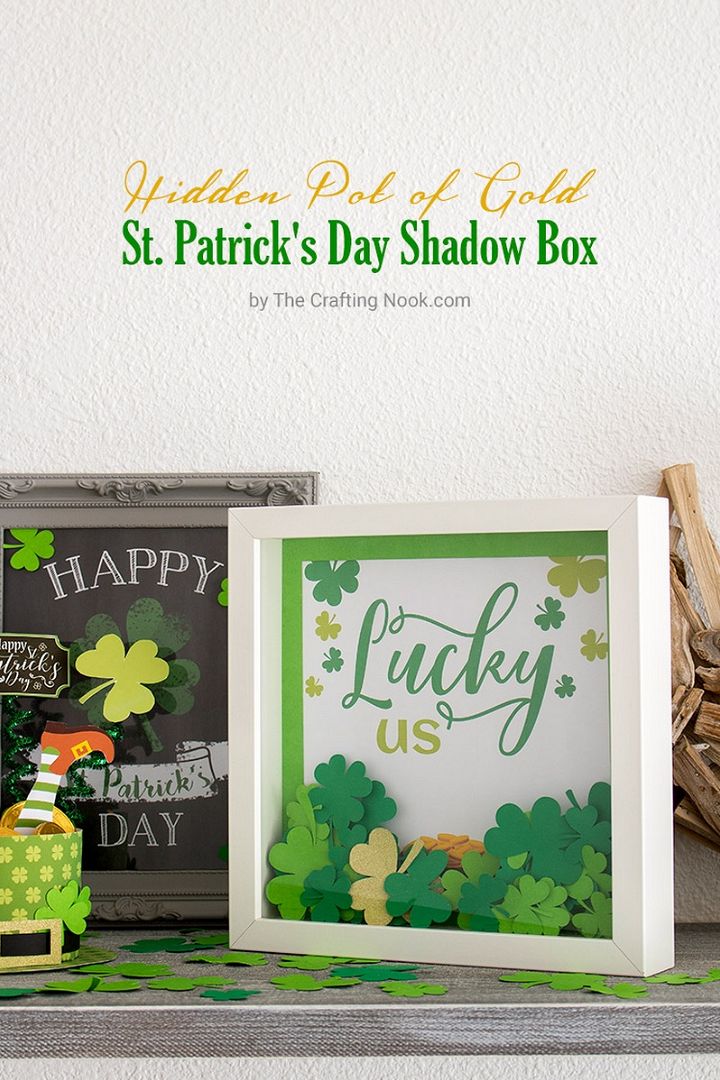 We can also make shadow boxes for different occasions and celebrations. This DIY shadow box is made for Patrick's day and you can surely make your own version of this shadow box. You can add and subtract whatever you feel like from the project and make your own choice. here!
27. DIY Moss Monogram Shadow Box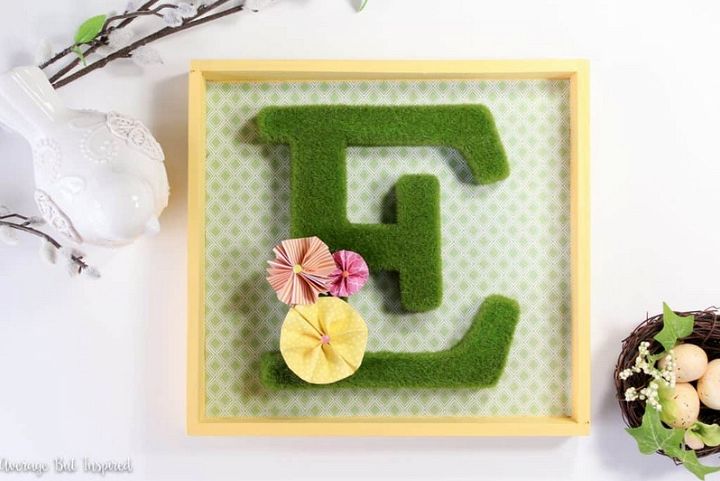 Have a look at this moss monogram displayed inside a shadow box. You can learn to make this moss monogram from this DIY project here. Use your own creativity and skills in the making of this monogram shadow box. You can be as much creative as you can and reflect your own sense of style and beauty. here!
28. Pom-Pom Filled Shadow Boxes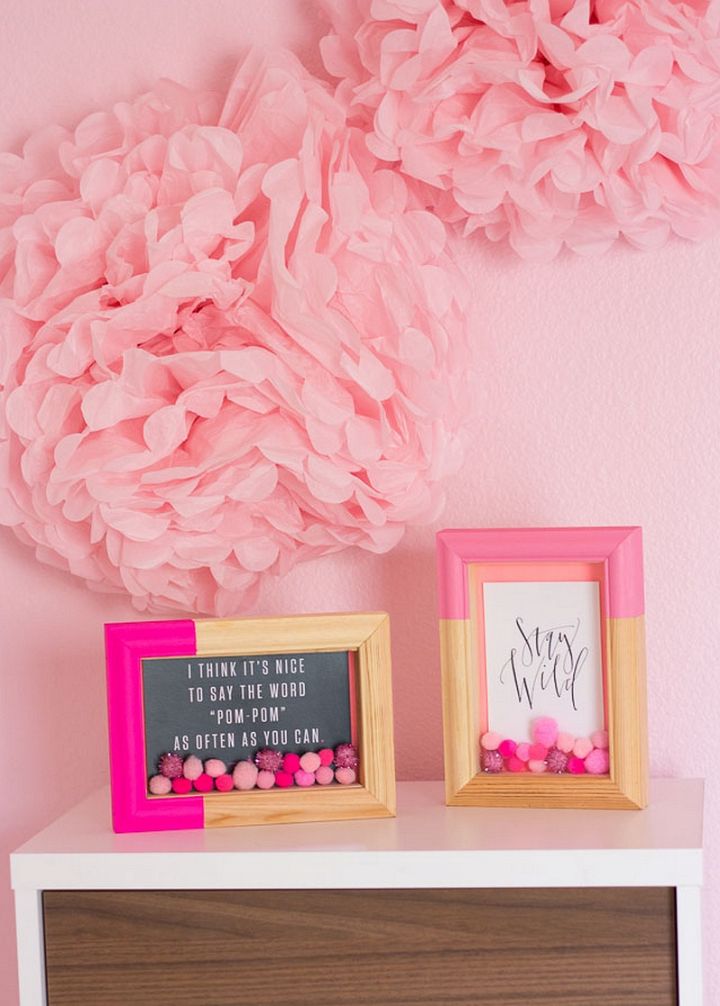 Shadow boxes can be made beautiful with a lot of beautiful and creative stuff. These shadow boxes are made stunning with pompoms as you can see. You can also pick and choose a theme and your personal favorite color for this project. You can display a nice and meaningful quote inside your display box and make it look helpful in stress. here!
29. Martha Stewart Paper Punch Art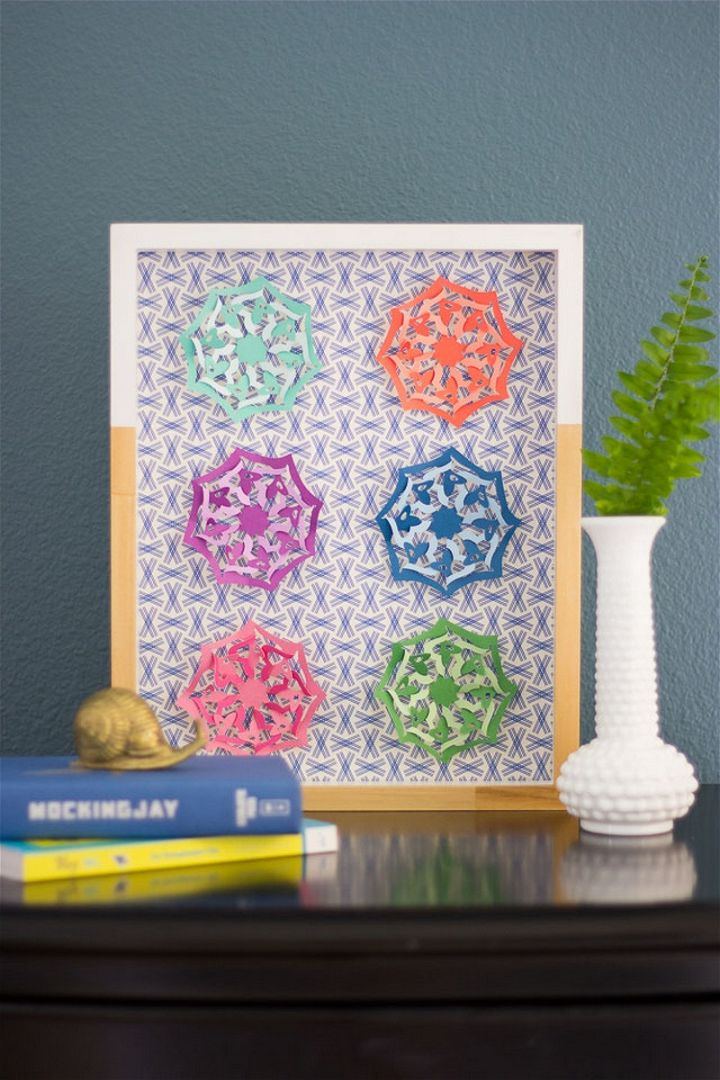 Have a look at this Martha Stewart paper punch art inside a shadow box. This is a pretty unique thing to display in a shadow box. You can make this shadow box this weekend and impress everyone with your creativity and skills. Make your own masterpiece with the help of the tutorial here. here!
30. Shadow Box Assemblages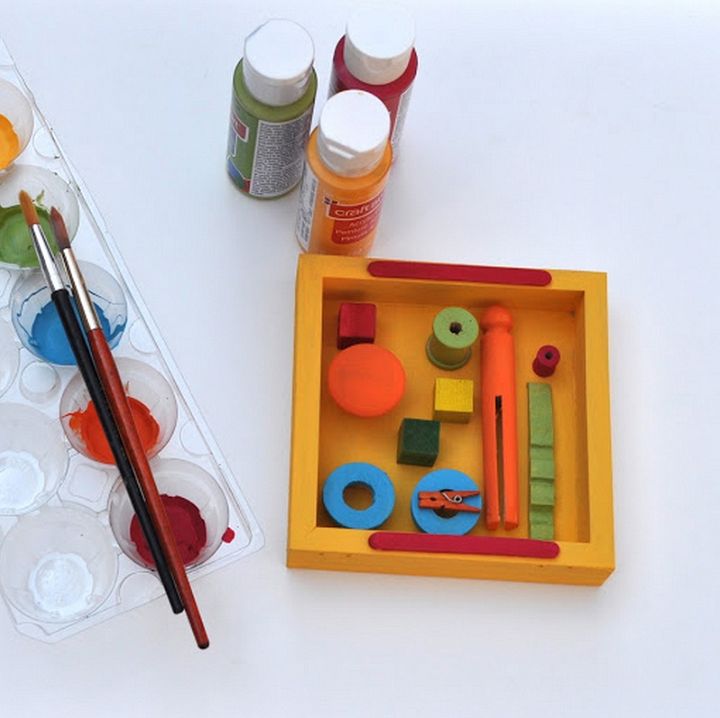 This DIY shadow box is made with objects that you can easily find inside your house. You must make ordinary things look a bit extraordinary. You must paint the shadow box as well as the object in cool and vibrant colors so that they all pop up. Glue is used to stick the objects inside. here!
31. Shadow Framed Lalaloopsy Tinies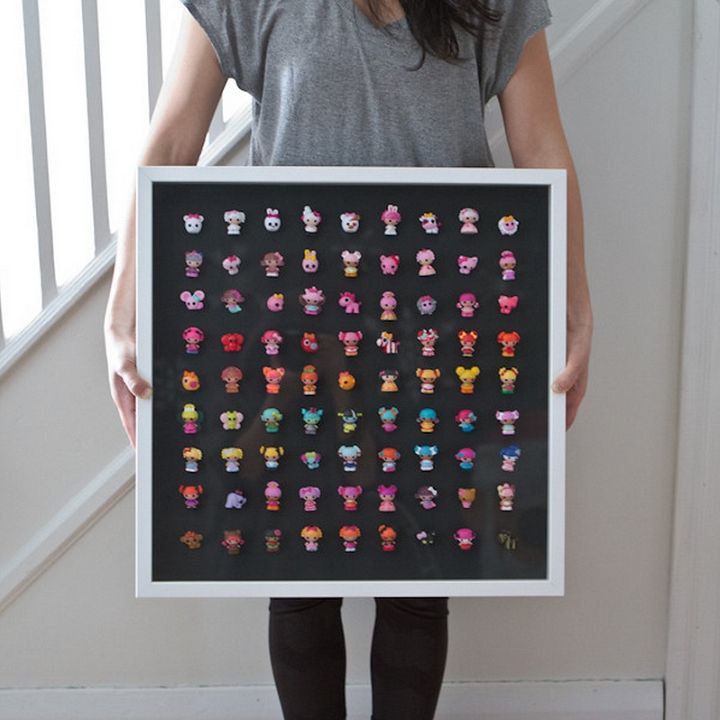 It's time to display that collection of tiny toys, blind toys, and lego in a DIY shadow box. Dedicate an entire wall for this collection and make it look presentable and attractive. gather all the toys that you might find anywhere in the house and start this mission right away. here!
Conclusion:
Shadow boxes seem to be the easier way to decorate your home. All you have to do is to invest some of your time in making these unique masterpieces and also think creatively about the display that they should have inside them. It's easier to make memories but maybe tougher to secure or save them somewhere where we can see at every once in a while. However, shadow boxes can do it all for you.