Rabbits are highly interactive animals and like to be protected and safe in their own comfort zone. They always like to be in their own space but need at least one companion. These are 25 DIY Rabbit Cage Plans For Indoor And Outdoor that you see here. You must make a cage for your animal that suits its behaviors, hobbies, and habits. Attach Homemade Feeders and regularly check on their daily health and routine. If you also have a rabbit as your pet, try to be compassionate about your pet and its living conditions.
Among these projects, you will find both indoor and outdoor cages and you can choose according to your requirements and convenience. Here you will see DIY rabbit cages for one rabbit as well as for multiple rabbits. You will see various designs of bunny cages here and therefore you can select from a variety of designs. Different materials are used for different types of cages here.
1. How to Build a DIY Rabbit Hutch For Indoor and Outdoor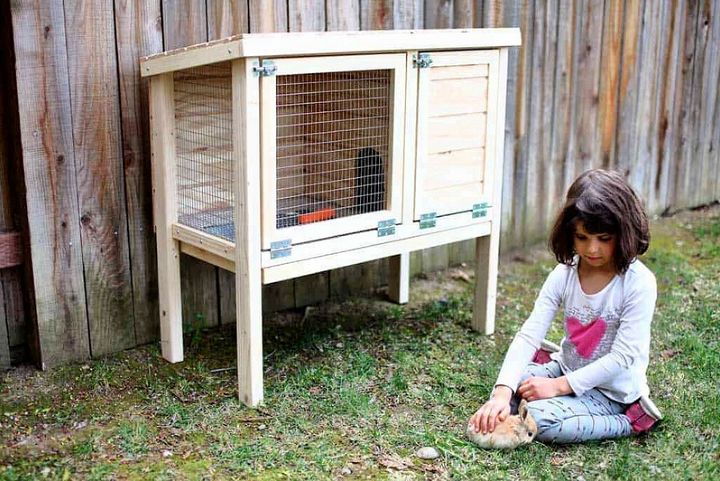 Rabbits are very hygienic and particular animals when it comes to cleanliness therefore give your bunnies a safe, sound, and clean environment so that they feel secure. For that, you need to follow the instructions given in this DIY rabbit hutch. The best part about this cage is that it can be kept both outside as well as inside the house. For this cage, you will need some materials and tools that are listed in the project. Tutorial
2. Super Great A-frame Rabbit Hutch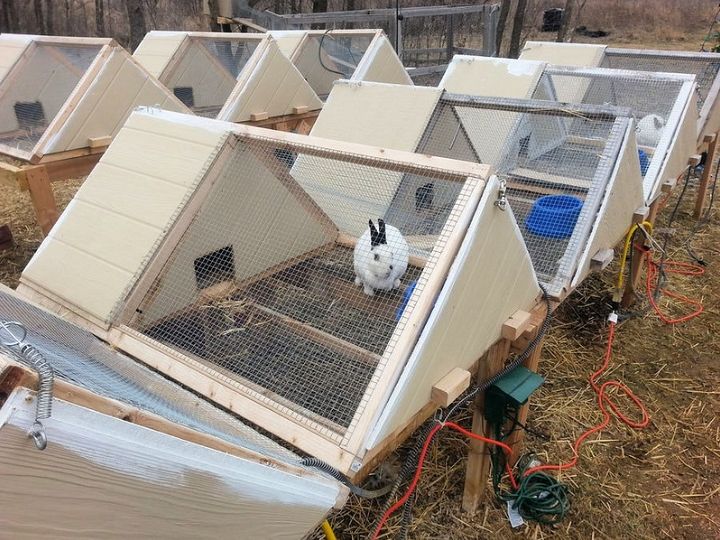 Rabbit hutch can be of different designs, shapes, and sizes. This one here is a shaped rabbit hutch that you see here. The best part of this cage is that its predator proof as well as tornado and hurricane-proof. This is a very lightweight structure and you can easily move it around if needed. Make such strong houses for your bunnies with the help of this project Tutorial
3. DIY Wire Rabbit Cages and Equipment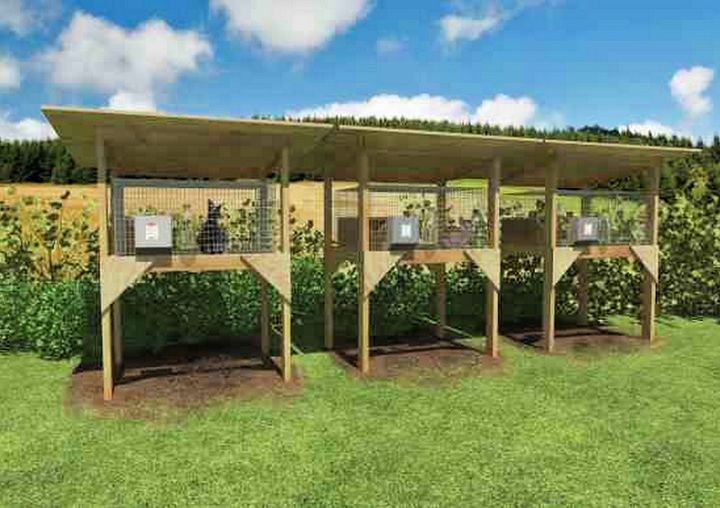 In this rabbit cage, wire is the key material used. These cages are made in a very neat and compact shape as you can see. Besides shape, the entire look is very thoughtful keeping in mind every aspect. Those who have bunnies as their pets or check for the things that are better for them, will definitely like this project. Tutorial
4. Rabbit Hutch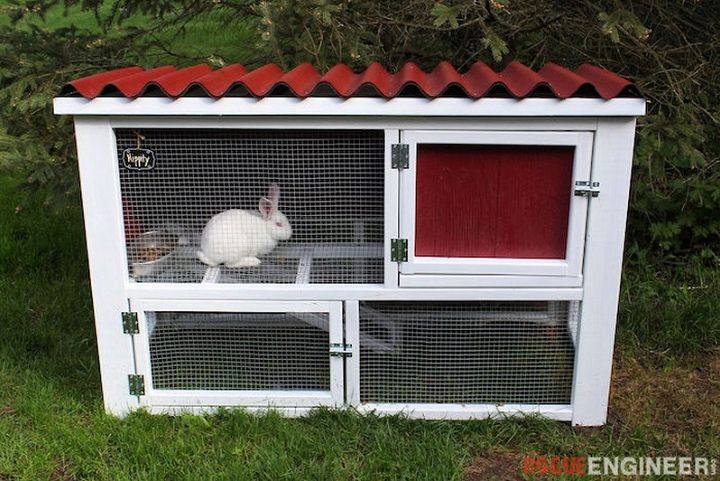 This is an adorable DIY rabbit hutch that is super attractive and has all key elements combined in it. Small doors, a small slide, and everything that a rabbit feels safe are incorporated into this rabbit cage. Bunnies are fun pets and very interactive therefore it's very important to give them the environment they deserve. Tutorial
5. DIY Bunny Hutch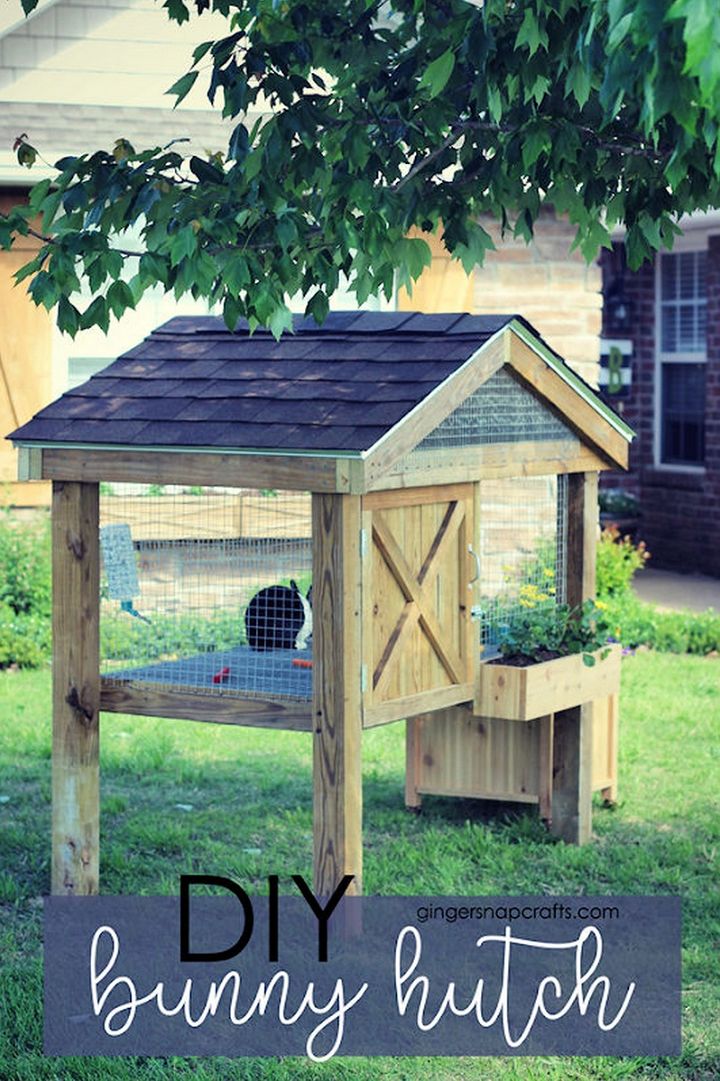 This instead of a cage rather looks like a small mansion for the rabbits. Look at the design, finishing, and thought process behind this cage. All the elements are added keeping in mind the habits and hobbies of rabbits. Keep your pets safe and secure with this amazing DIY rabbit hutch. Tutorial
6. DIY Rabbit Hutch Design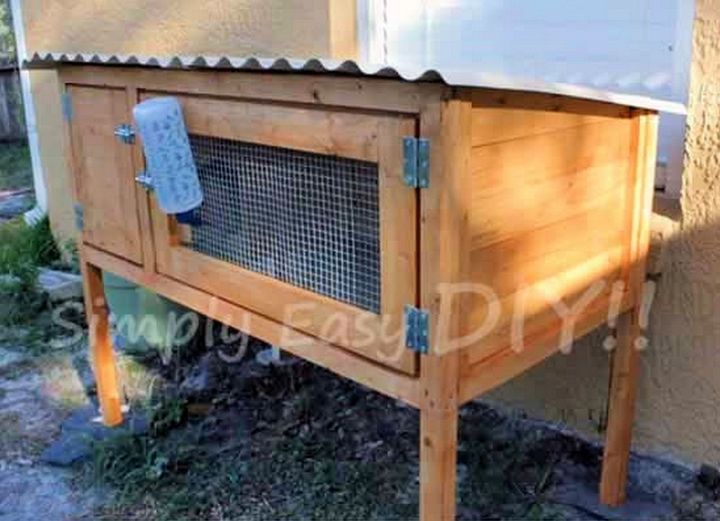 For rabbits, an over-fancy and complicated hutch is not required rather they need a simple place to live in peace. You just have to be sure that it doesn't allow water to enter when it rains. This rabbit hatch is made of wood and is quite simple yet serves the purpose accurately. Tutorial
7. Build A Rabbit Hutch And Tractor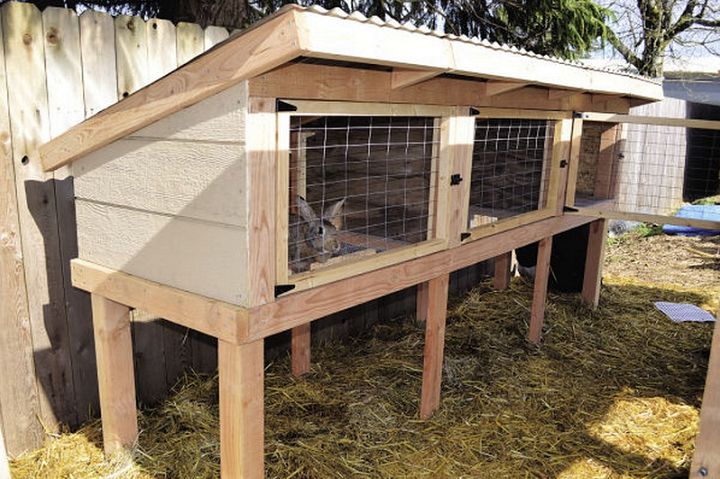 Have a look at this rabbit hutch consisting of three side-by-side separate cages for rabbits. All the structure is made of wood and has a strong iron sheet over their top to prevent rain and any other damage from any source. This rabbit cage is very easy to maintain and it will let your pet feel safe and secure. Tutorial
8. Building My Rabbit Hutch With KW Cages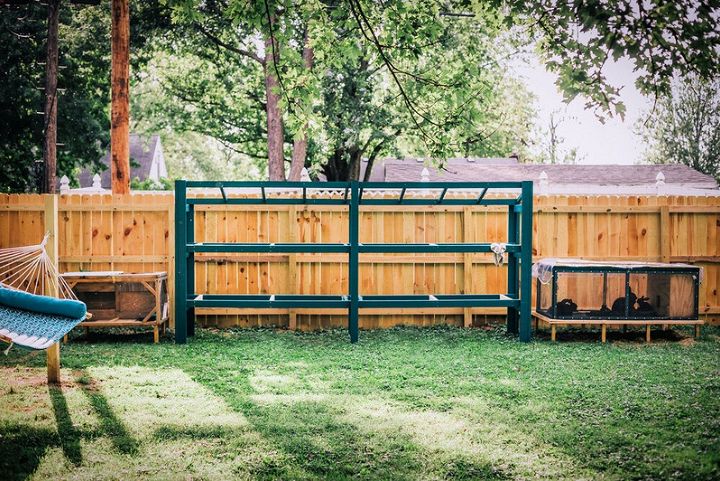 Rabbits are no doubt an adorable species and are interactive creatures. If you want to pet rabbits, you should really make some serious arrangements for their house and survival. These are rabbit hutch with kW cages that will provide a perfect home for rabbits. If we are a pet keep it is mandatory to take care of all their basic necessities, especially their home and food. Tutorial
9. How to Make Waterproof Guinea Pig Fleece Bedding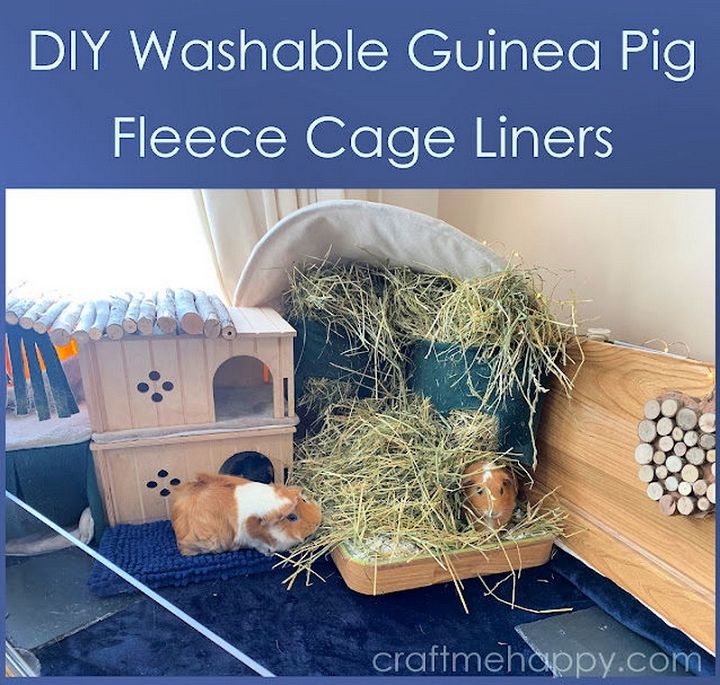 Have a look at this fleece hut made especially for Guinea pigs. This is probably the most comfortable and soft home and environment for an animal. A complete tutorial is attached with the project so that you can be accurate about the making. You can follow the project step by step by watching the tutorial. Tutorial
10. Building a Sectional Rabbit Hutch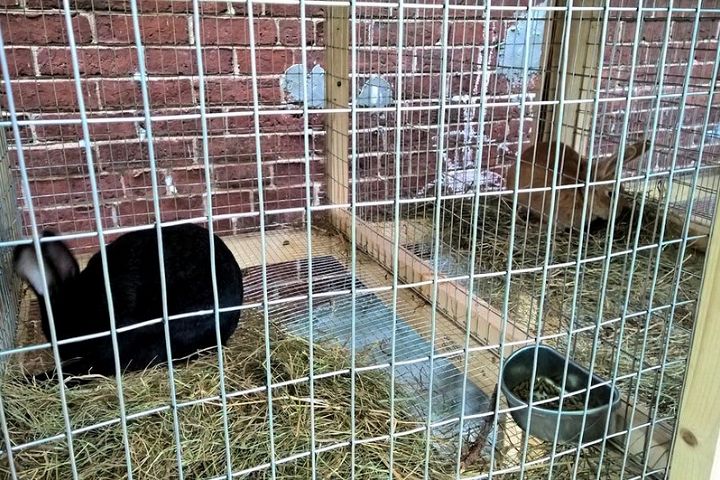 Have a look at this fleece hut made especially for Guinea pigs. This is probably the most comfortable and soft home and environment for an animal. A complete tutorial is attached with the project so that you can be accurate about the making. You can follow the project step by step by watching the tutorial. Tutorial
11. How To Build an Indoor Bunny Cage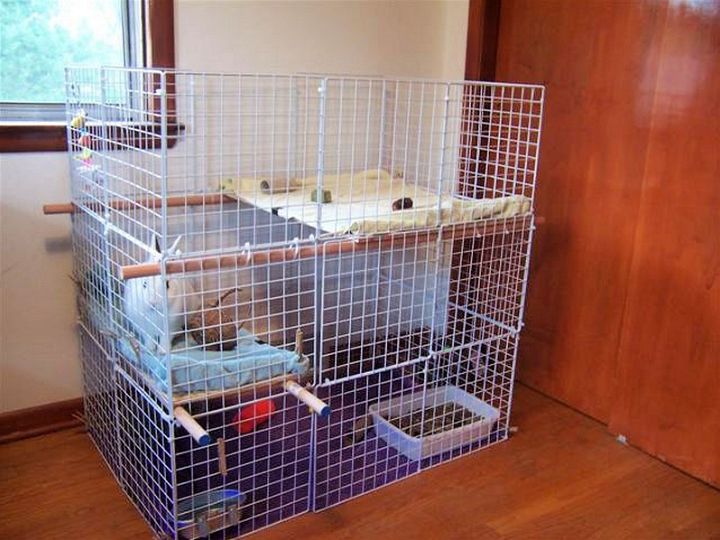 Some people like to keep their bunnies inside the house and this indoor rabbit cage is for such people. The design is quite simple and handy but all the comfort is provided inside. The bed is soft and comfy along with a lot of space inside for the animal to roam around. Tutorial
12. How Much Space Does a Rabbit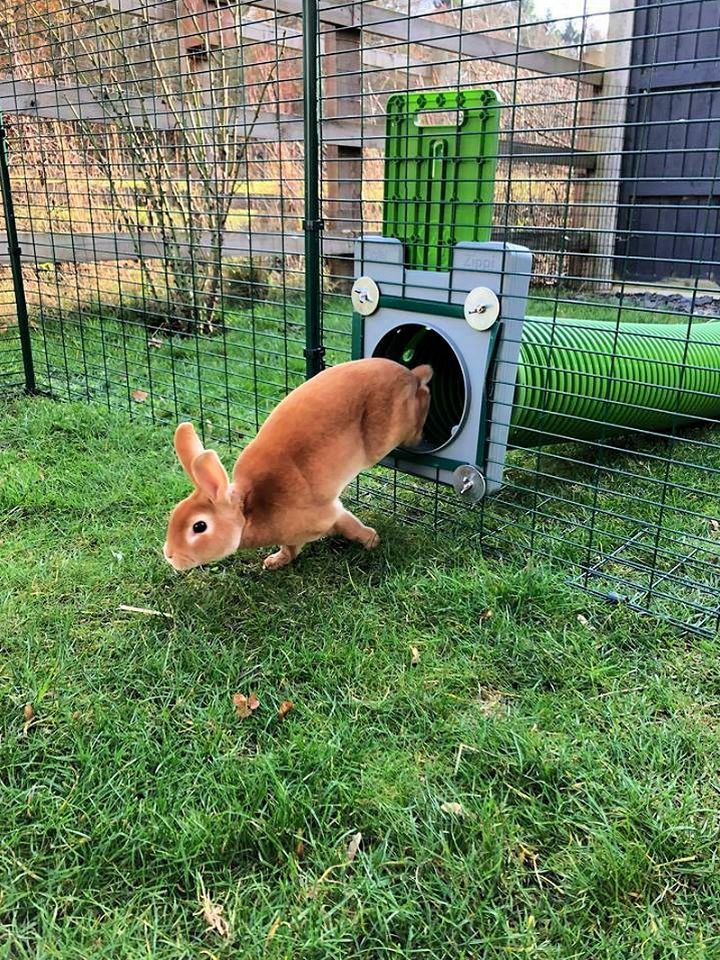 This cage can be the dream of any rabbit. It provides space along with a tube or tunnel in the form of a pipe. As we all know that many species of rabbits go underground to protect themselves from predators and extreme temperatures. This pipe is formed keeping in mind the habit of bunnies Tutorial
13. How to Build a Wire Rabbit Cage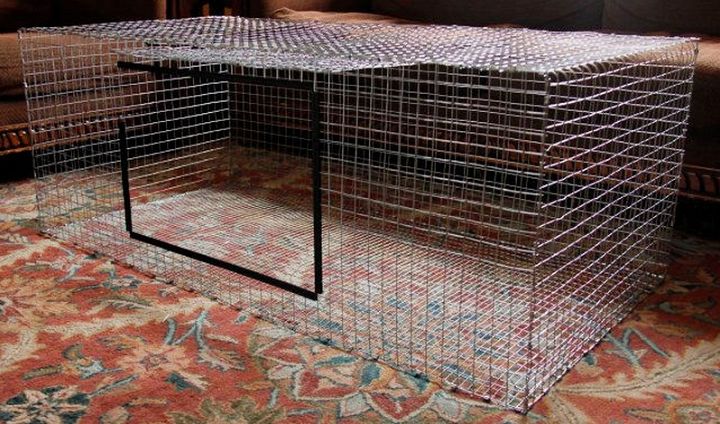 This is the simplest DIY rabbit cage made with wires throughout. You can easily catch up on this easy process by watching tutorials and following the written instructions as well. You can keep things like a comfortable bed, food tray, and a small tunnel-like pipe inside as the size is so large. Keep checking your pet's health and progress always. Tutorial
14. How To Build A Rabbit Cage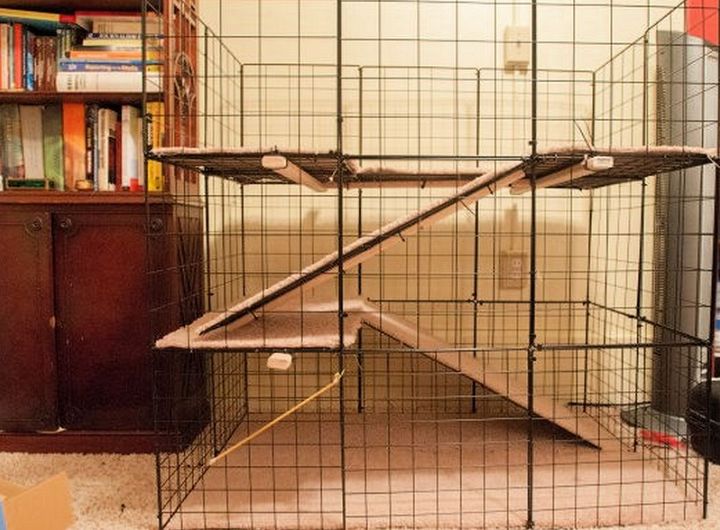 Have a look at this amazing DIY rabbit cage here that will instantly blow your mind. This cage has a number of slides inside for the pet to enjoy. The cage is made with iron rods completely with cushioned slides and comfy living space. Follow the complete tutorial to see how it's all done. Tutorial
15. DIY Pallet Rabbit Hutch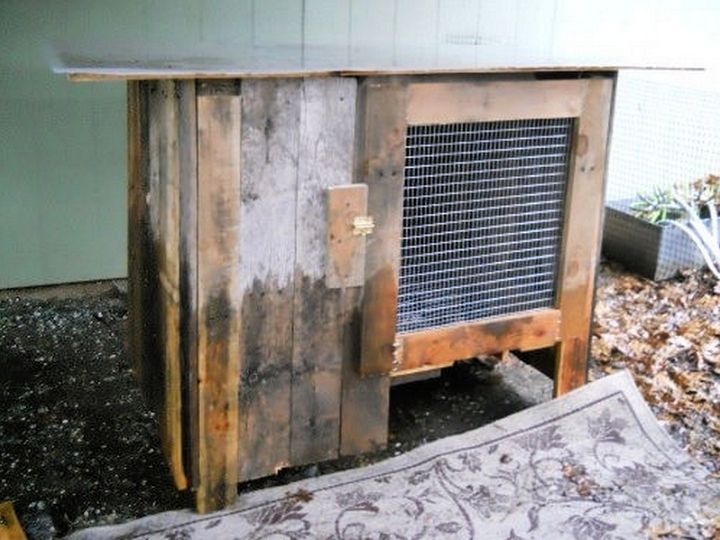 While making a DIY rabbit cage, you can use recycled or reusable materials in order to both save money and protect the environment. This cage here is made with scrap wood and is completely safe and secured for your pet. Always try to provide your pet with a suitable environment and favorable conditions that they deserve. Tutorial
16. Build a Backyard Rabbit Hutch For Multiple Rabbits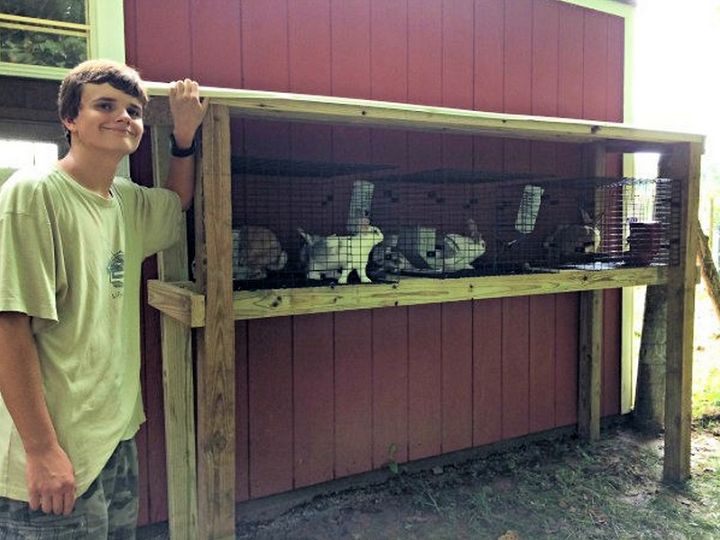 For those who have multiple pairs of rabbits, this is a perfect rabbit hutch. This is an outdoor cage made of wood. Besides this, the cage is at a height from the ground with large legs to keep them safe from other animals and let them feel safe. Tutorial
17. Cold-Weather Rabbit Hutch Plans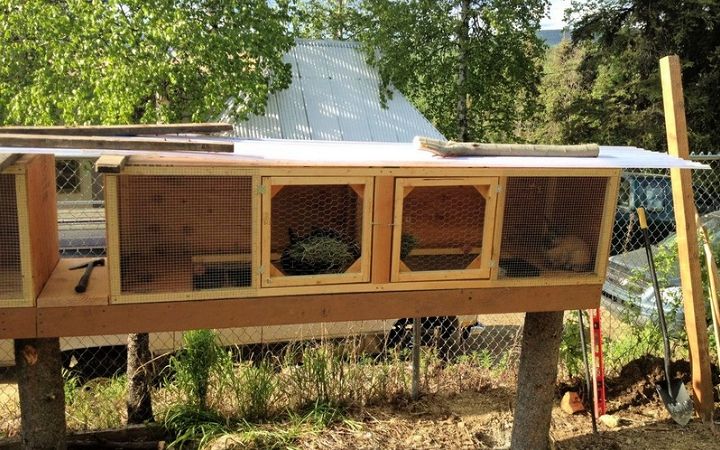 This cag is designed especially for the cold weather to keep the animal safe from extreme temperatures. This is a large cage that can accommodate more than one rabbit. The cage is standing on the ground with the help of two large tree trunks. To know completely about the project, you have to go through the tutorial carefully Tutorial
18. Best Wood For Rabbit Hutches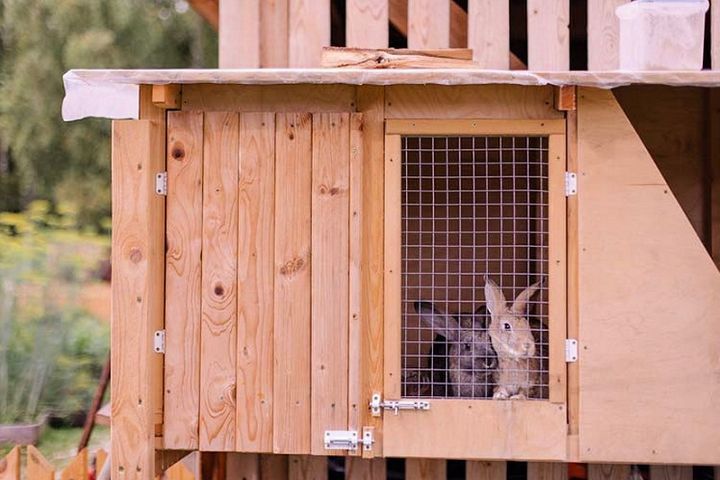 While you are trying to make a home for your rabbit, always select the best type of wood. This DIY rabbit hutch is made keeping in mind that point. The cage is made with a very fine wood type as you can see. The finish of this cage is not compromised at all. Tutorial
19. A Kid-Friendly Rabbit Hotel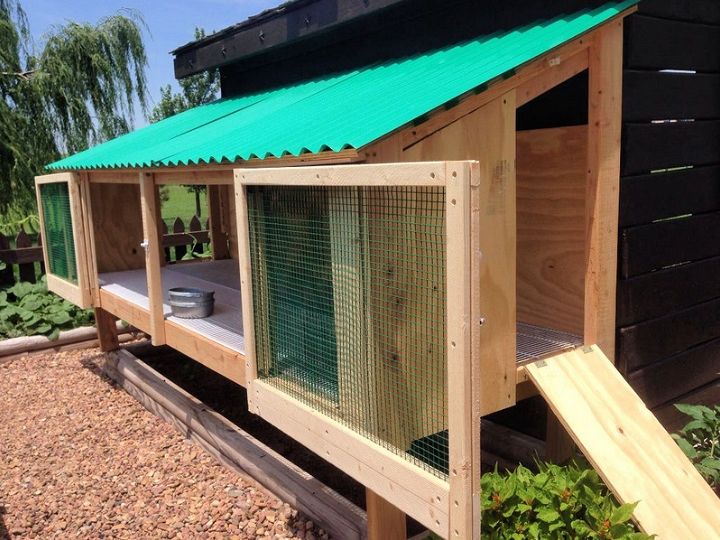 Pet cages should be made in a way that always allows kids to interact with the animal. The cage that you see here in this project is kid friendly and wide and big enough doors to let the kids enjoy the presence of the pet outside the house. This cage is for outdoor spaces such as a front yard. the cage is designed in a way to keep the bunny safe from extreme temperatures and other animals Tutorial
20. Convert End Table to Rabbit Hutch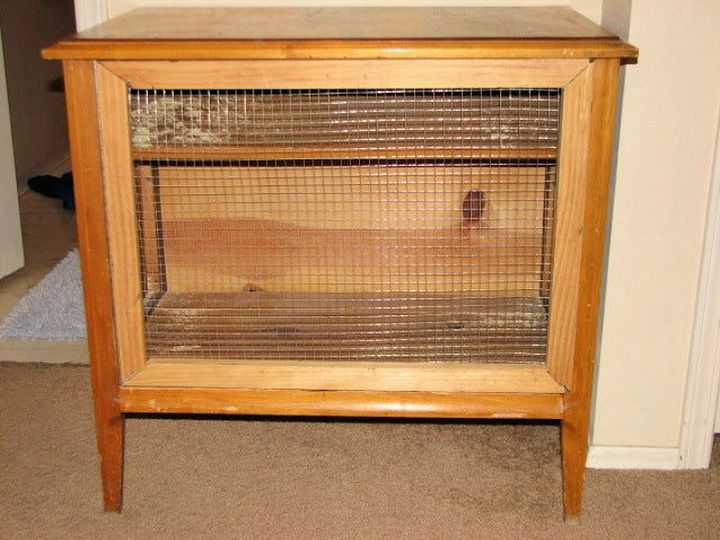 We must incorporate recycled or useless materials in our DIY projects to save expenses. The cage in this project is derived from an end table. if you also have an end table that is no more in use and lying uselessly in some corner space, utilize it to make this rabbit cage Tutorial
21. Ikea Hack Rabbit Cage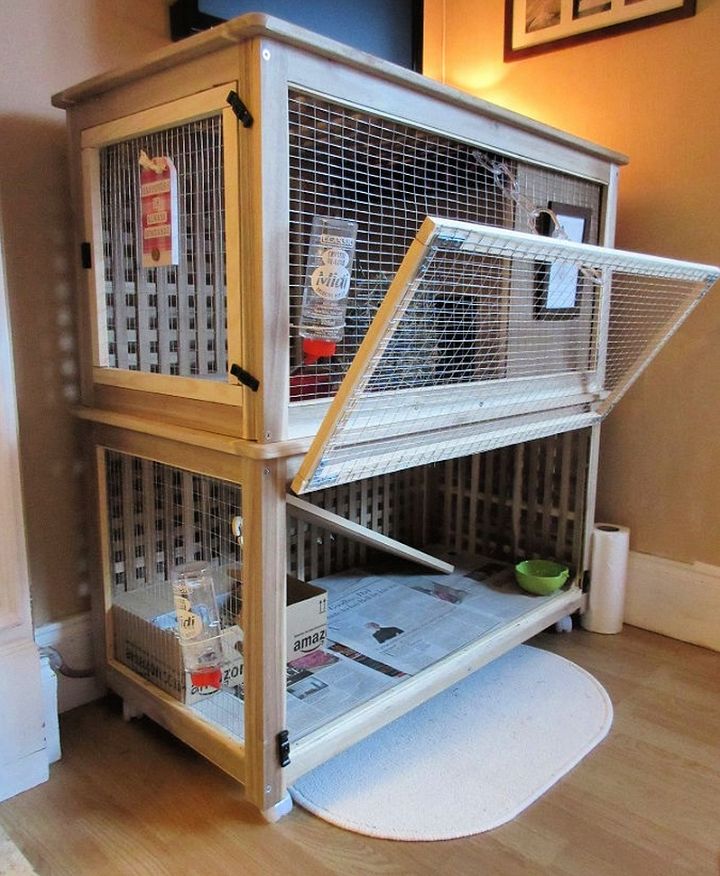 This is an Ikea hack rabbit cage that you see here in this project. Look at the design, finishing, and outlets of this cage. The structure is made keeping in mind all the key elements and also the hobbies of a rabbit. Two separate sections are formed for two animals here along with homemade feeders. Tutorial
22. Build an Indoor Rabbit Cage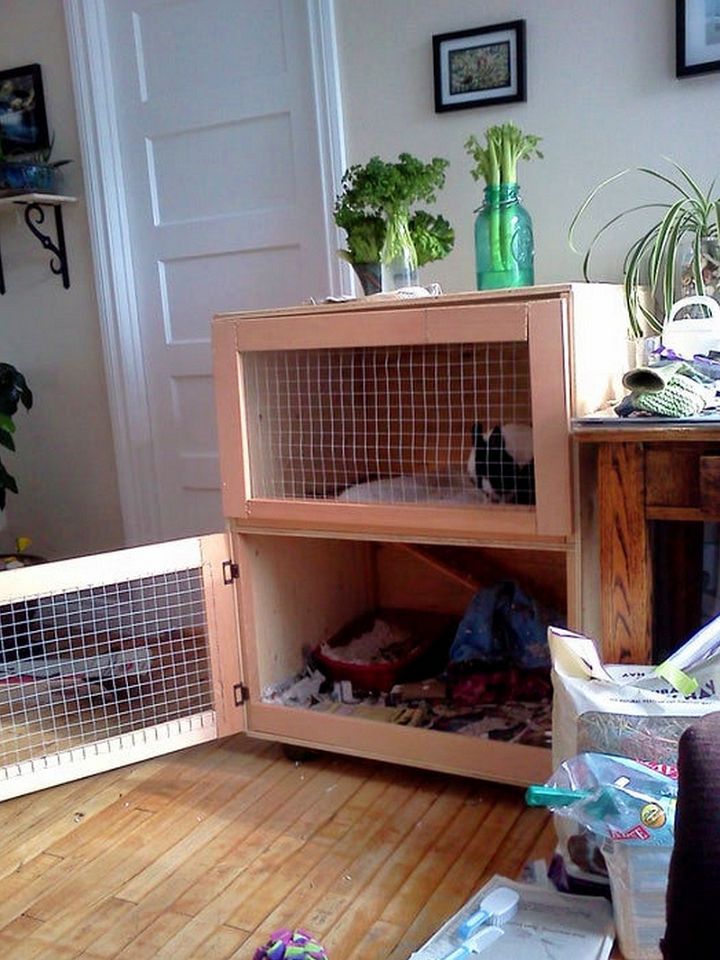 For building an indoor rabbit cage, you have to be thoughtful about the cage. This cage has two sections for two rabbits and the cage ensures the complete safety and security of the animals. You can either keep two animals in these sections, or you can keep the rabbit in one section and keep all its personal items like food, and cleaning cloth in the other section. Tutorial
23. IBC Container Rabbit Hutch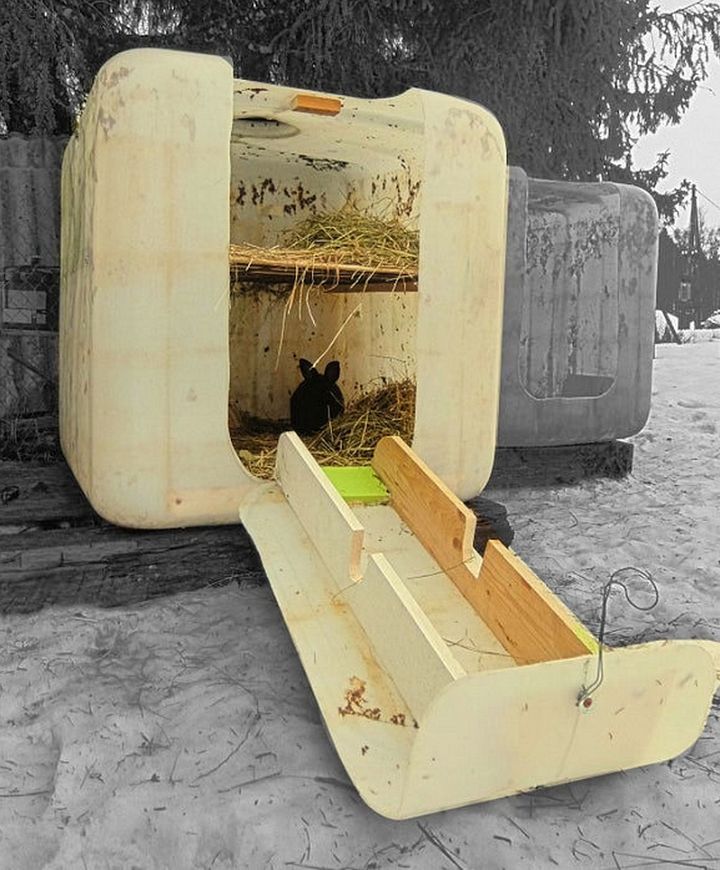 Have a look at this ibc container rabbit hutch. If you have a pet you must take care of their interests likes and dislikes. Make sure your bunny is safe, secure, comfortable, and relaxed in its home. Make this cage with the help of the tutorial attached here. Tutorial
24. How To Build a Rabbit Hutch For Your Homestead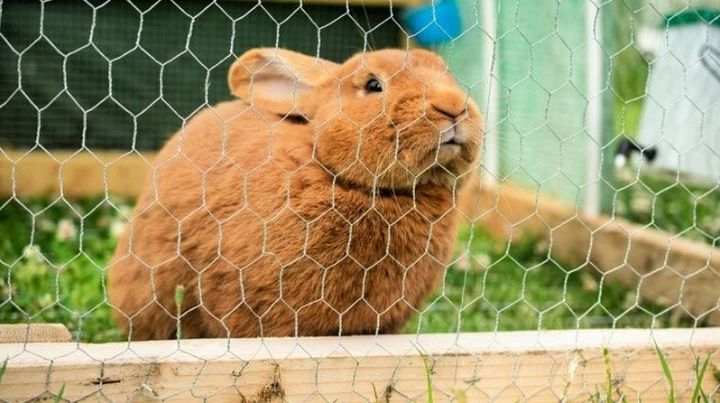 Rabbits are the kind of animals that needs regular interaction. Provide these fluffy creatures with a favorable environment and steady atmosphere. Let your pet feel safe, secure, and protected in its home. Make sure you can put some grass and soil inside of the cage to make it feel like he is out and about Tutorial
25. Rabbit Cages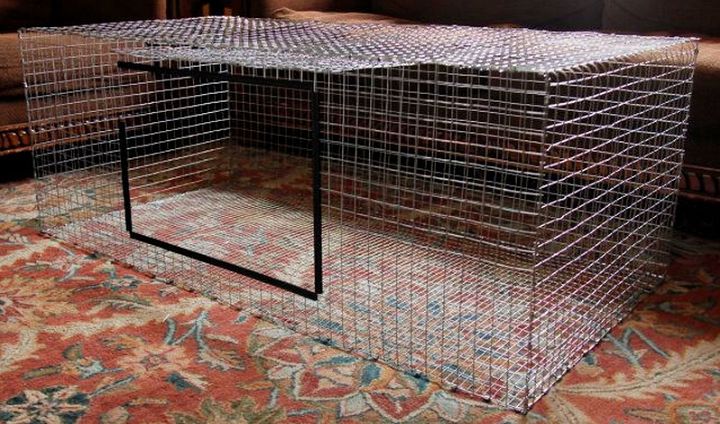 when it comes to making a rabbit cage, you can use rot iron for the sake of complete protection of the animal from other animals, especially predators. the cage that you see here is quite strong due to the material which is used in the making. and Try to follow the exact measurements and sizes to be accurate about the results. Tutorial
Conclusion:
When we keep an animal as a pet, we should consider the requirements and give them the environment according to the needs and comfort of that animal. Rabbits are very hygienic and hence need a very clean environment. They seldom need a bath as they clean themselves all day long with their paws.