CNoodle boards are something that increases your work efficiency inside of your kitchen and they look great. Look at the different designs of noodle boards here and see how you like them and if you can make them by yourself. You will find 15 DIY Noodle Board Design Ideas so that you can choose according to your choice theme, budget, and kitchen space. You must look deeply into the details of this project. Among these projects, you will find budget-friendly ideas such as making a noodle board using scrap wood. You must be careful with the measurements while working on these projects.
You can start making your noodle board by first grabbing the supplies and then selecting the theme that you want to go with. Dhoose to work with wood while making a noodle board if you have some basic woodworking skills. Even if you are a beginner you can still catch up with the nicest procedures of making a noodle board or stove cover. This DIY noodle board idea s great if you have smaller kitchens as they maximize the space when it's time to roll up the dough and for other various purposes as well.
1. Scrap Wood Challenge – DIY Noodle Board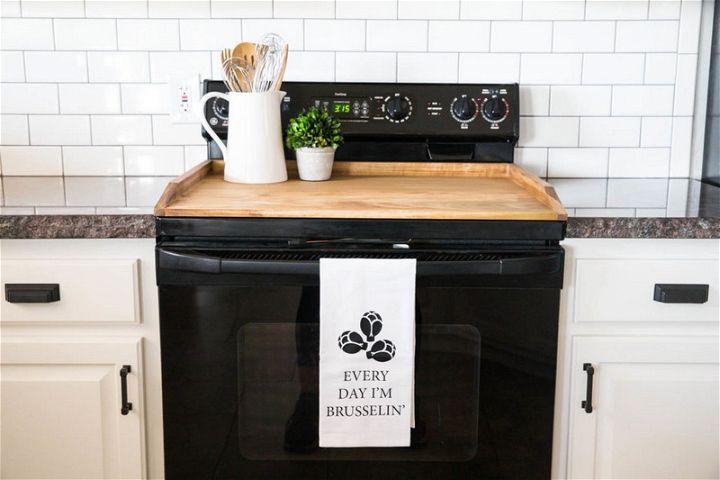 Noodles board is a useful thing to add in your kitchen and this diy noodle board ideas is something that you can easily try. This diy noodle board that you see here is made using scrap wood hence making this project affordable and budget friendly. Besides boards of specific measurement you will need things like wood glue, grit sand paper, nail gun and orbital sander. Tutorial
2. How to Build a Noodle Board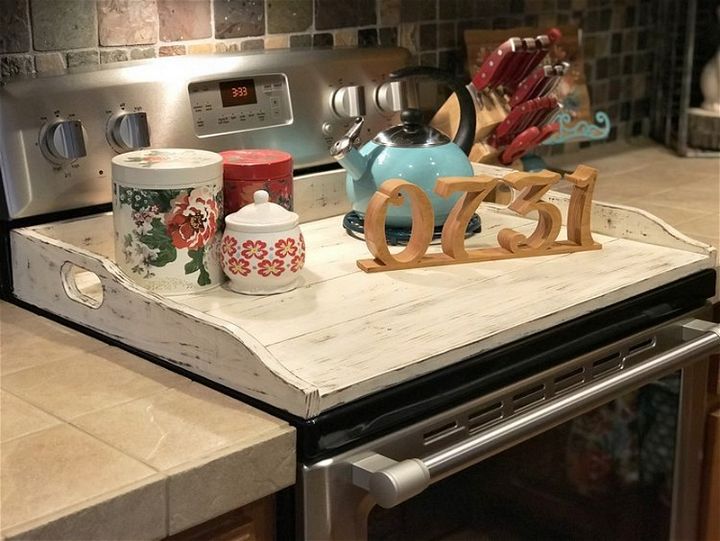 This diy project will show you all about making a noodle board to make more space for rolling dough over your stove. If you find this idea wallet friendly, you must see the details here and get started. Complete details along with instructions are given here so that you can easily along. Tutorial
3. DIY Stove Cover -DIY Noodle Board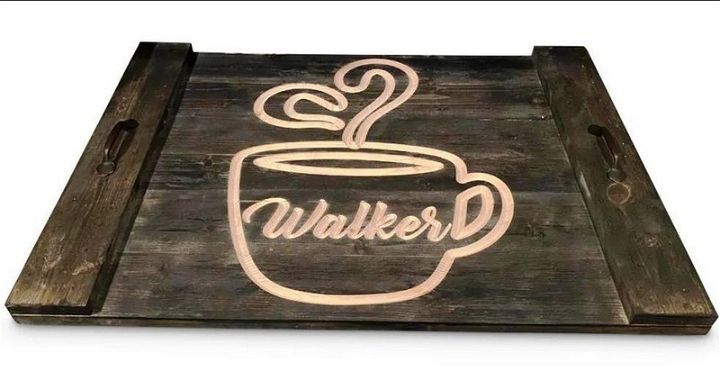 This is one creative noodle board that you can easily make by yourself for effective and effacingly work in kitchen. With such noodle boards you tend to get increased counter space. Try this out if you also wish to create more area to roll your dough. Get your supplies ready before you start. Tutorial
4. DIY Noodle Board aka Tray For Your Stove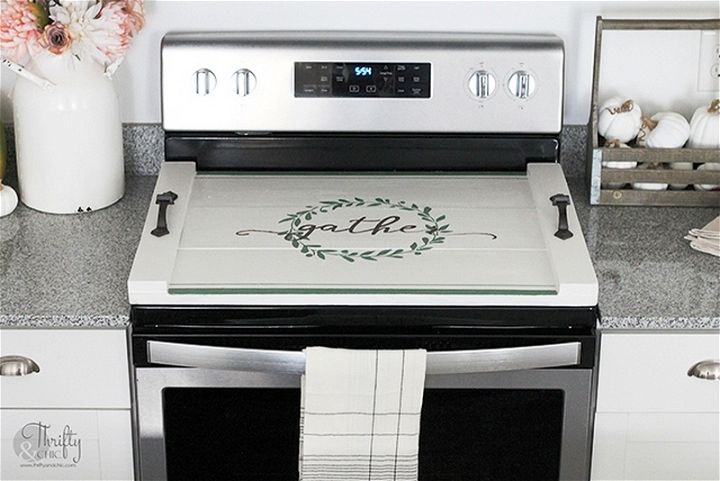 This noodle board which is also known as a tray for your stove is something that you can easily make by yourself. If you wish to make more space to use as a kitchen counter, this diy project here will be of great help. See the details of this project and decide how you need to start Tutorial
5. DIY Noodle Board Tutorial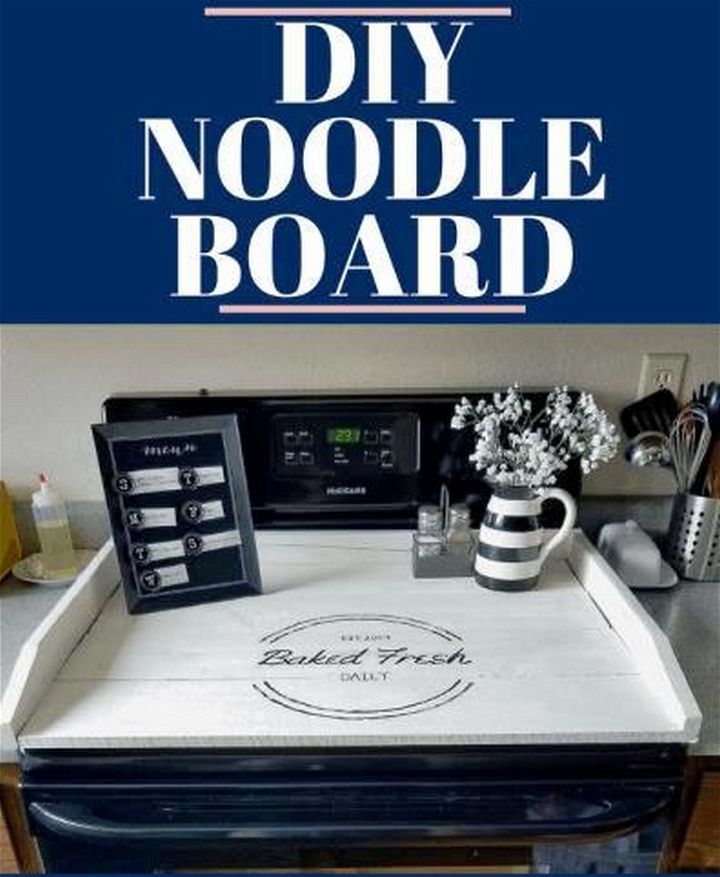 This noodle board tutorial here is something that you would love to try by yourself. With the help of this tutorial you will be able to catch up with the project easily and make for your kitchen space more counter area easily within only a few simple steps. Tutorial
6. DIY Noodle Board Stove Top Cover with Custom Design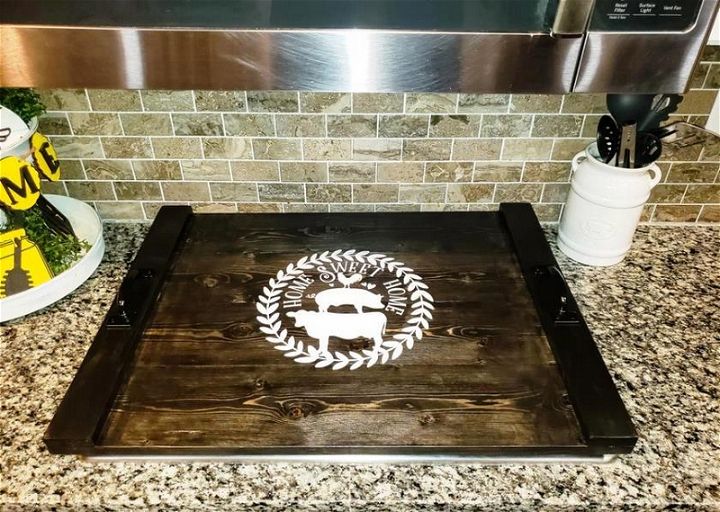 Customized designs are always appreciated by most of the users when it comes to kitchens. This is a diy custom made stove cover or noodle board that you must try. See the details of the craft here and make yourself an amazing noodle board for your stove. While working over this project you must use your creativity and skills. Tutorial
7. DIY Farmhouse Noodle Board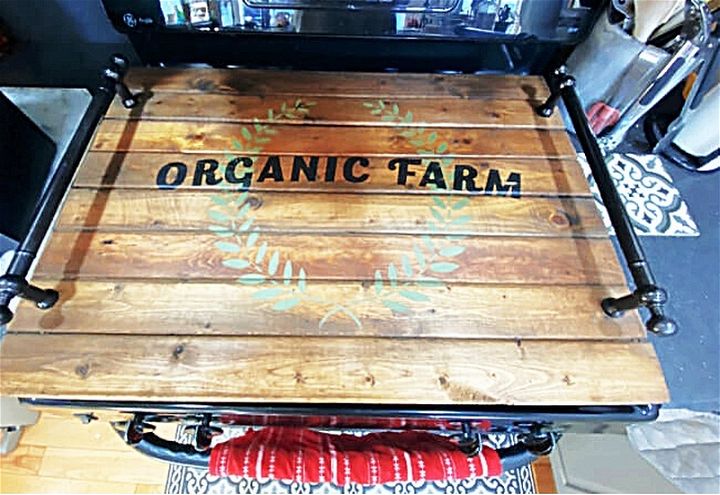 Look at this farmhouse noodle board and see if you can also make this by yourself. If you also like farmhouse themes, you must try this project and bring some farmhouse vibes inside of your kitchens. Grab the supplies that you will need to make this noodle board and get started. Tutorial
8. DIY Wooden Stove Top Cover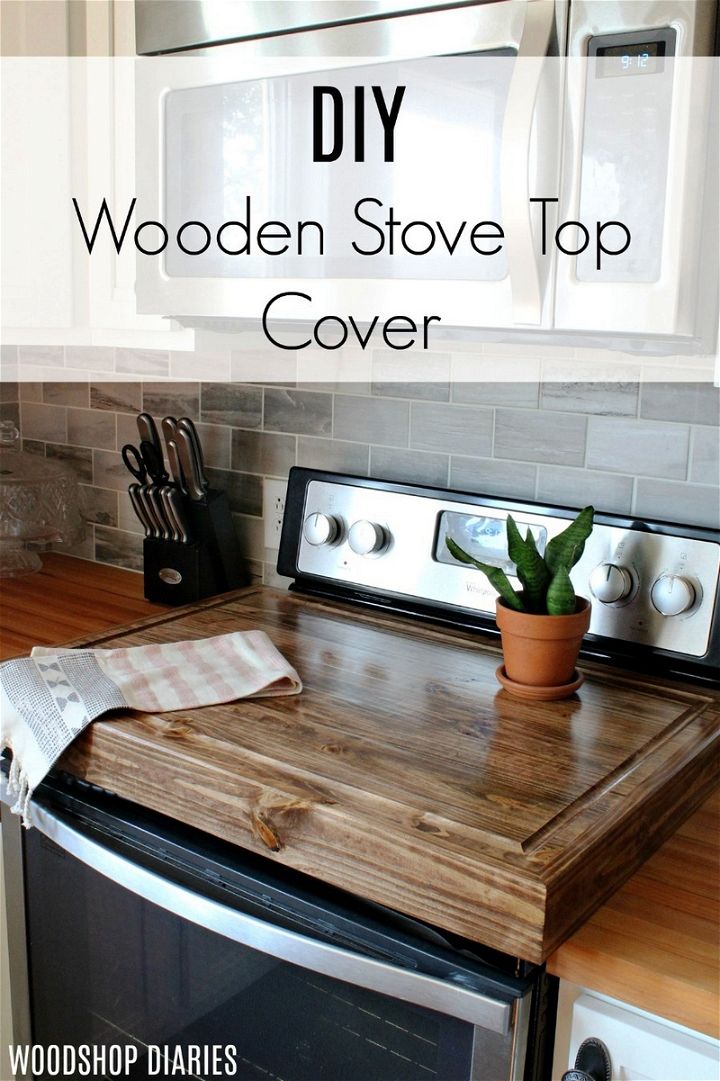 Look at this wooden stove top cover here and try this out yourself. This noodle board plan will make your work easier in the kitchen as you will get more counter space and can work efficiently. The tools that you will need for this noodle board plan are miter saw, table saw, sander, router, router bit, nail gun and clamps. Tutorial
9. How to Make a Stove Cover or Noodle Board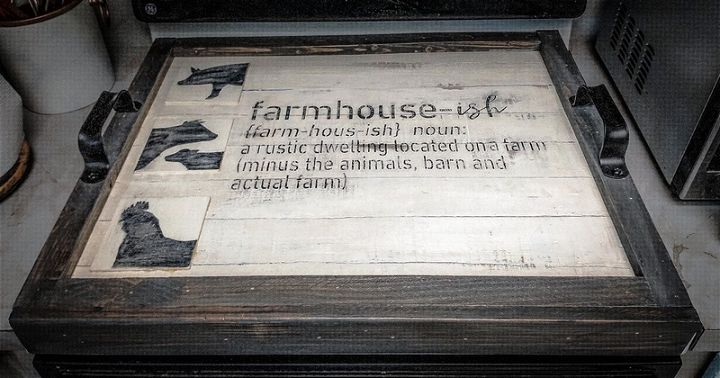 Are you also amazed to see this noodle board or stove cover? If yes then you must see how this is done in the simplest way. Stove covers can be very manageable and you can acquire more space if you have one over your stove. Such diy ideas can be best for smaller kitchens so if your kitchen is also small, try this space saving ideas. Tutorial
10. How to Make a Noodle Board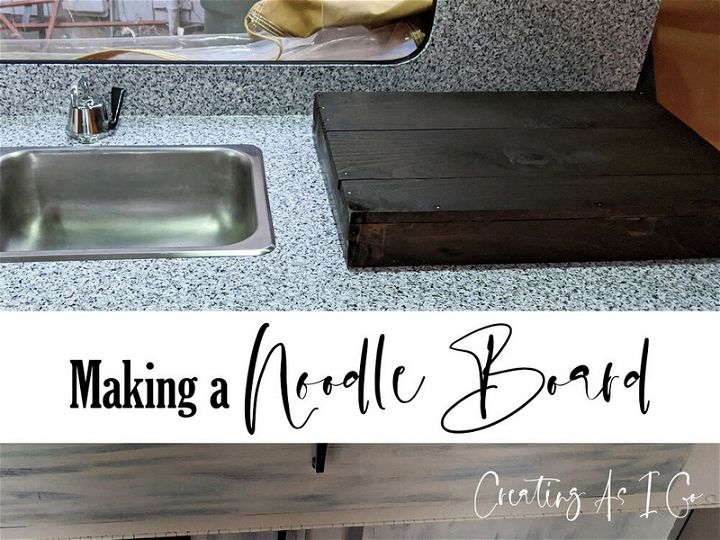 Let's see in this diy project everything about making a noodle board at home. You need to start off by first measuring the space and the get started with the making of this craft. See the details of this craft and get this done over a weekend. Grab the materials that are listed in the details and see something amazing happening soon. Tutorial
11. DIY Stove Cover – Noodle Board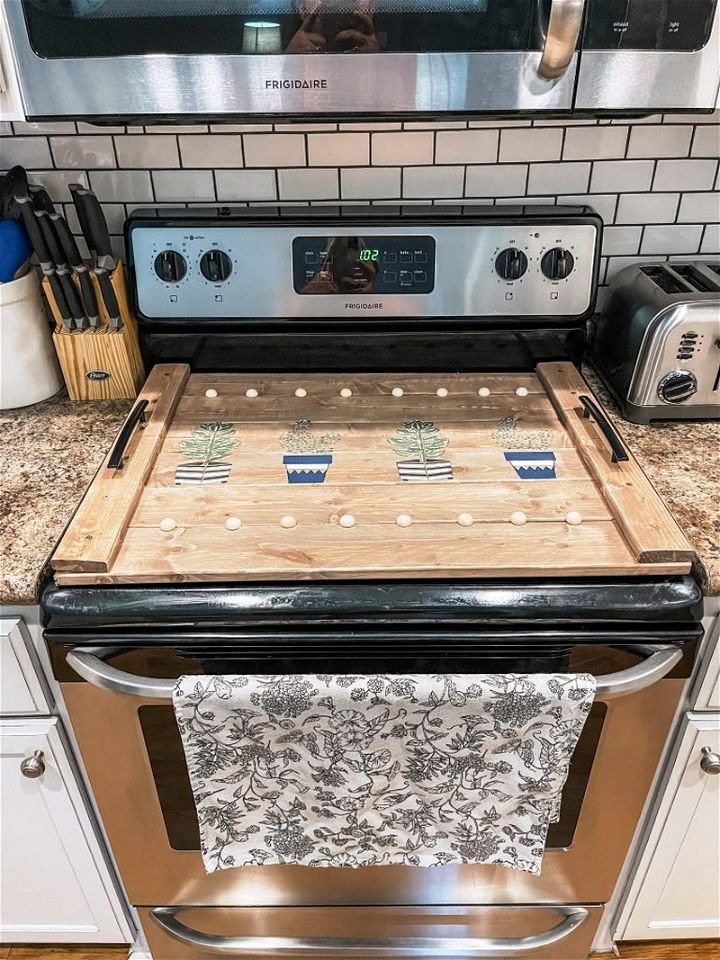 Stoves sometimes seems to be problem when we need more counter space especially in smaller kitchens. Besides written description, you will also get to see the tutorial here that will help you create something not only eye catching but functional also. Tutorial
12. How to Build a Noodle Board Stove Cover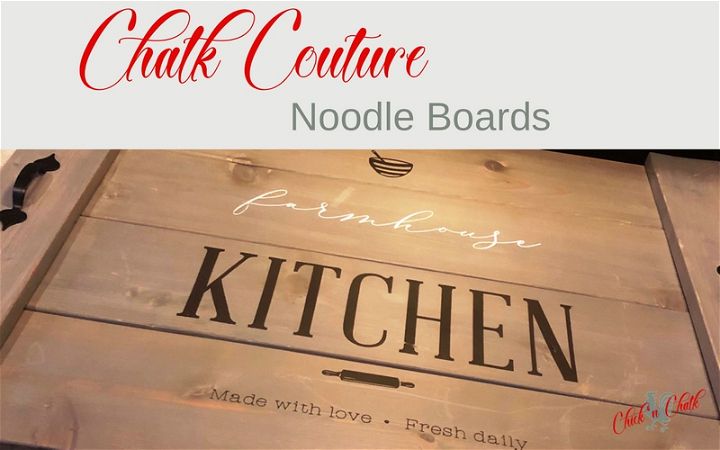 To make this diy noodle board you need to carefully follow the directions given here and make something extremely functional for your kitchen. The next step here would be sanding and in the third step you will have to do the assembling. Try this out so that you can acquire more counter space in your kitchens. Tutorial
13. DIY Oven Cover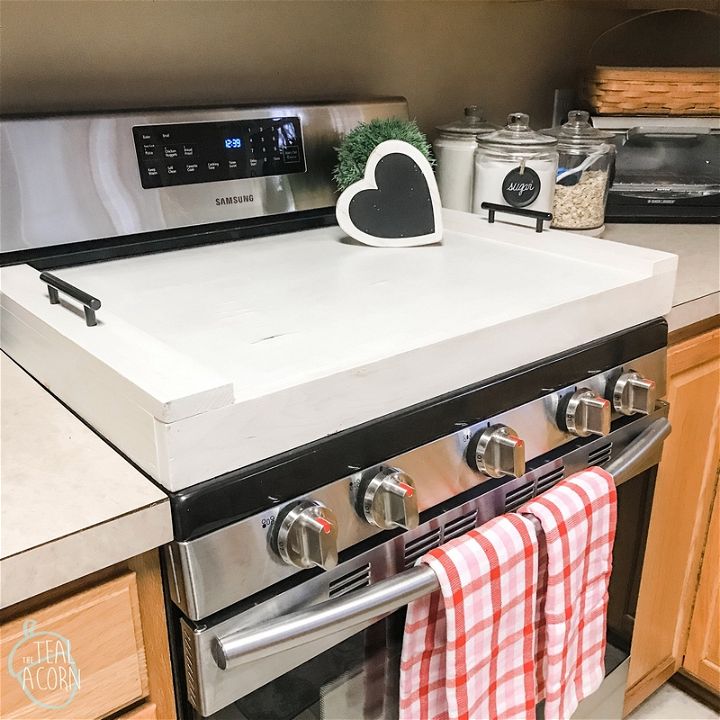 Have you ever thought of a stove or a noodle board whenever it's time to work on the counter of your kitchen? If yes then you must see how this is done in the simplest way. Share this project with those who are willing to make a noodle board within your restricted budget. Tutorial
14. DIY Rustic Flat Top Stove Cover Tray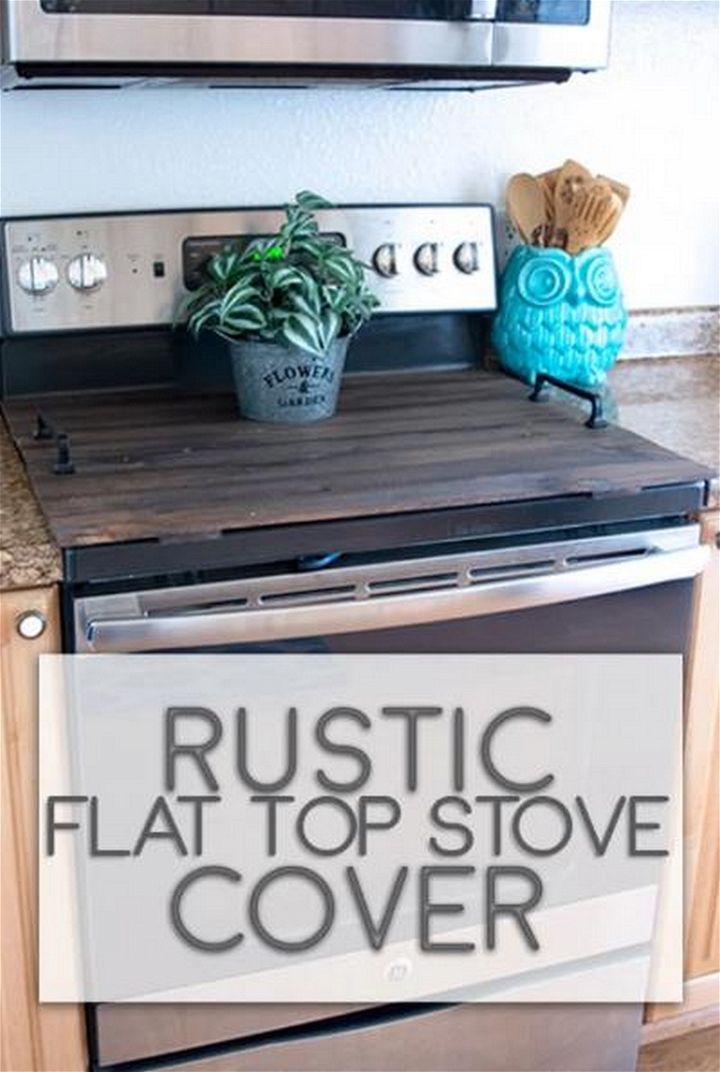 If you also like rustic themes while making and picking things for your house, this project is of great help. This is a flat top cover for your stove that will help you get more space over the counters of your kitchens. This diy noodle board plan will help your efficiently more than ever. Tutorial
15. Noodle Board Stove Cover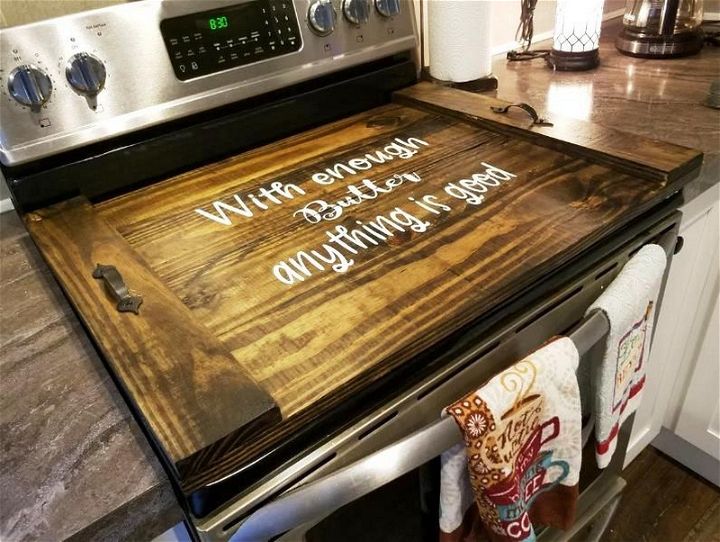 If you are a beginner, you can still catch up with this project here. Try to make your own noodle board by yourself at home so that you can manage things in the best way. Follow the directions carefully so that you can easily get along and make something that you can be super proud of. Tutorial
Conclusion:
Noodle boards are also known as stove covers and they tend to help you in making more counter space in your kitchens. If you want to make your kitchens look tidy and neat, the diy noodle board ideas here will ensure this. Look around for some objects that you can use to make a noodle board or a stove board.