It's very important to realize that every season has its own demands and requirements. Be it winter or summer, hot tub heaters can be so useful and beneficial for a number of reasons. Here you are going to catch up on different DIY hot tub heater ideas. You can make hot tubs with recycled and reused materials with fewer supplies and at less expense. Here you will see the 12 Best DIY Hot Tub Heater Ideas For Winters to be accurate about your own hot tub heater.
You can convert a stock tank pool into a hot tub as you can see in one of the projects here. You can build many different types of hot tubs such as wood-fired hot tubs, cedar hot tubs,s and much more. You can choose the size for the hot tubs yourself depending on your requirements and personal choice. If you are a family of a lot of members, you must go for massive and huge hot tubs but otherwise smaller ones can also do great.
1. How We Turned Our Stock Tank Pool Into A Hot Tub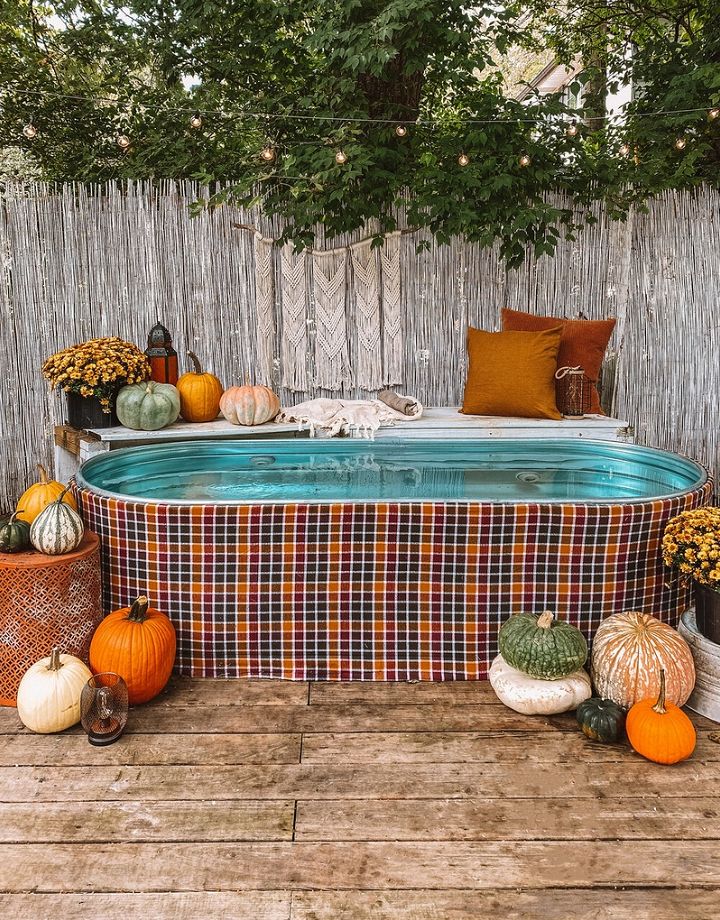 In this project basically, a spa heater that is found on amazon is used to make a DIY hot tub heater. The heater is connected to the inline pool pump hoses and everything is done. This process is fast therefore it's easy as compared to other options for making a hot tub heater. Here, a stock tank pool is turned into a hot tub very conveniently. here!
2. Constructing a Wood-Fired Hot Tub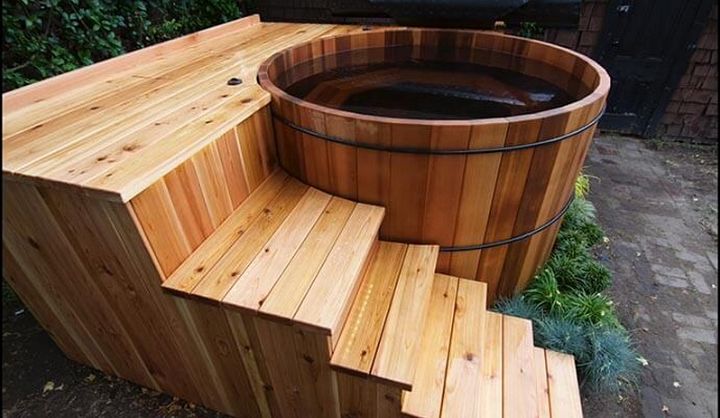 Wood is always interesting to work with. Wooden items are most people's favorite as it looks classier than anything else. This hot tub is created for your pleasure and enjoyment throughout the season. For this, you need a giant gallon tub or a massive stock tank, a ton of water, hydrogen peroxide solution, concrete mix, copper tubing, a power drill, and steel bars along with some other items. here!
3. Building A Backcountry Hot Tub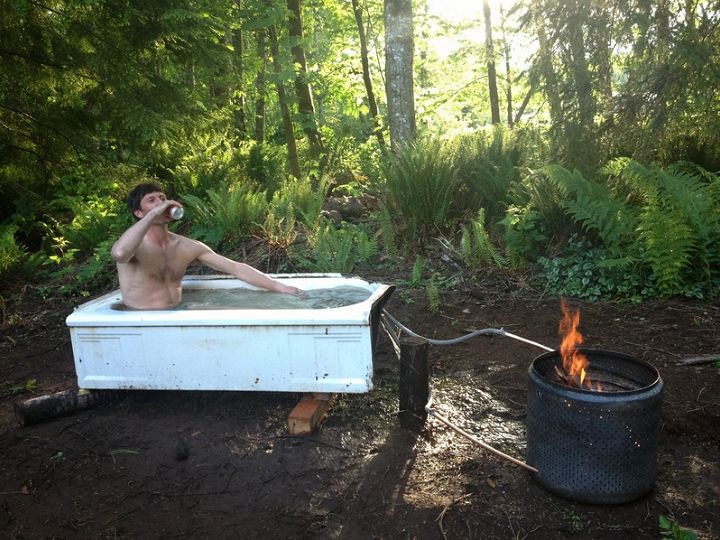 For this project to start, you have to pick a site for it first. however, access to water sight could be the best location. Sorting out the pool is the second step for sure. You can dig a hole, fill it with water or just use a water-tight vessel for the purpose. Spread the copper tubing where needed. Light the fire as told in the instructions here. Once the water is heated, you can enjoy your time in there with drinks or whatever you like. here!
4. Wood Fired Hot Tub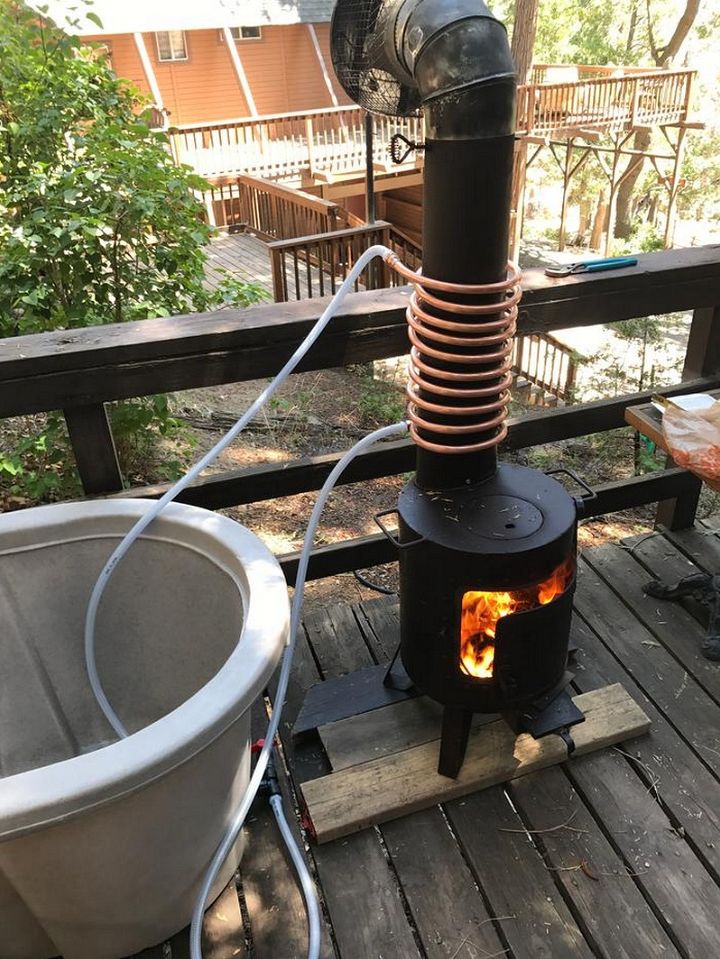 Have a look at this fine wooden hot tub heater that you can also easily create. Making something by yourself will surely give you immense pleasure and satisfaction. Although there are many procedures to make DIY hot tubs most of them have been proven successful. The problems in such projects are either the long time that the tub takes to heat up or any other thing stuck in between. This project proves to be successful and useful. here!
DIY Faux Snowballs: So this plan is very dirty. All you need is a lot of this patch in your hand. And apply it around the Snowball.
5. DIY Hot Tub In Lockdown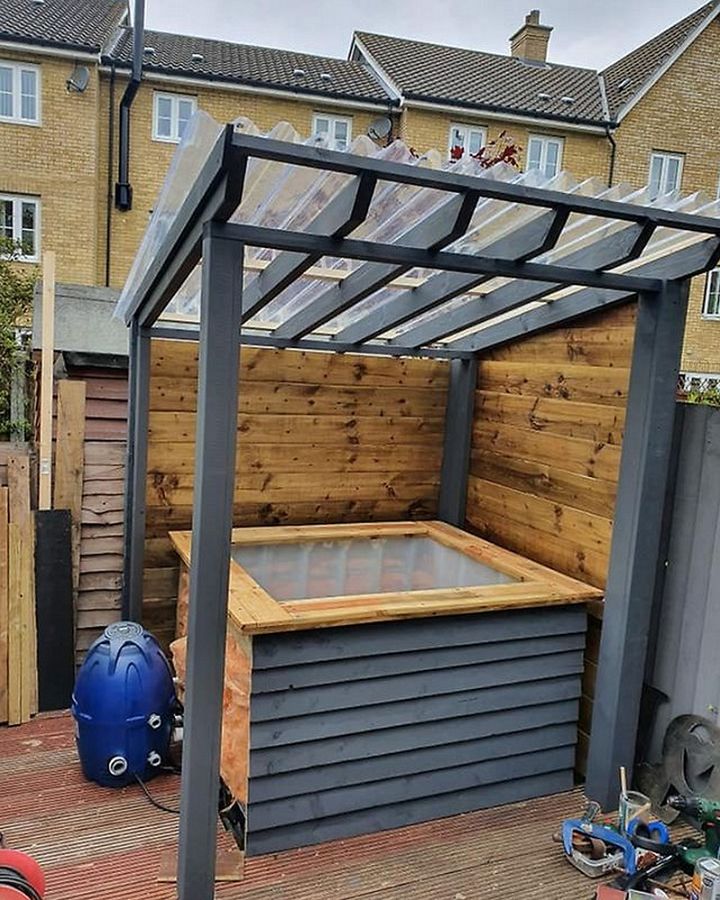 This epic idea of a DIY hot tub is tried and tested by a father of two in a lockdown. This proves to be a very successful and hence highly recommended hot tub project. It will give you a feel as if you have brought the spa home. The time taken is long for this project but the end results are surely magical and outstanding. here!
6. How To Build A Stock Tank Hot Tub For $657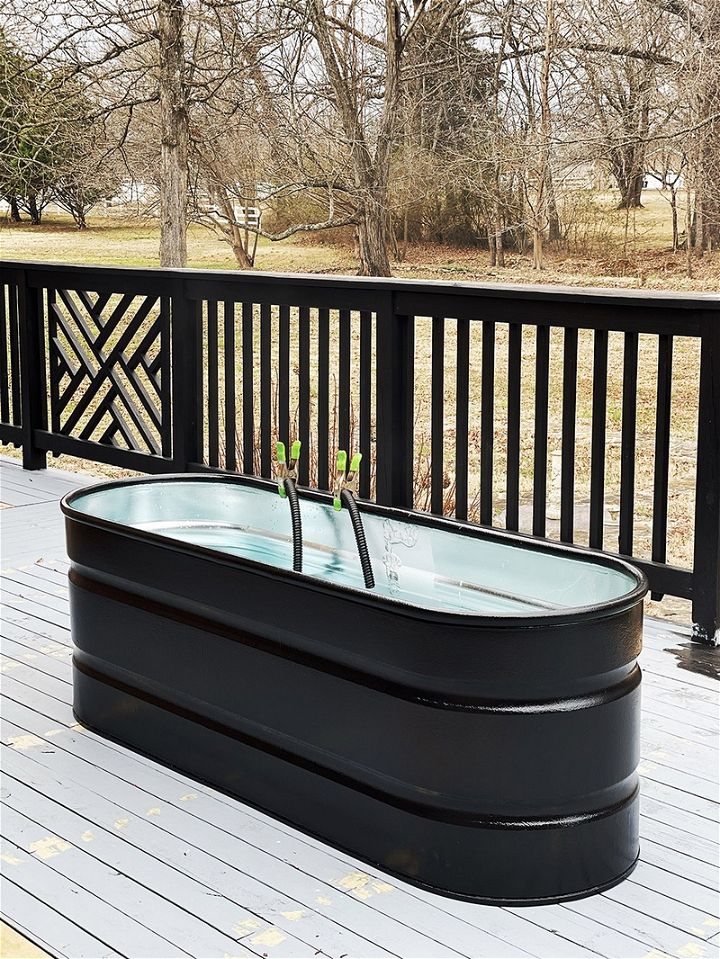 Creating a DIY hot tub and heater could be tricky and requires some skills. Have a look at this amazing stock tank hot tub for 657$. This looks super simple but classy. Make your coldest weeks of winter, cozy and warm with this super exciting DIY project. Make this beforehand so that when the tougher days of winter arrive, you have already done the job. here!
Homemade Deer Feeder – These Homemade Deer Feeder projects can be made from recycled materials, so it won't cost a lot to feed the deer or other animals.
7. How To Build A Cedar Hot Tub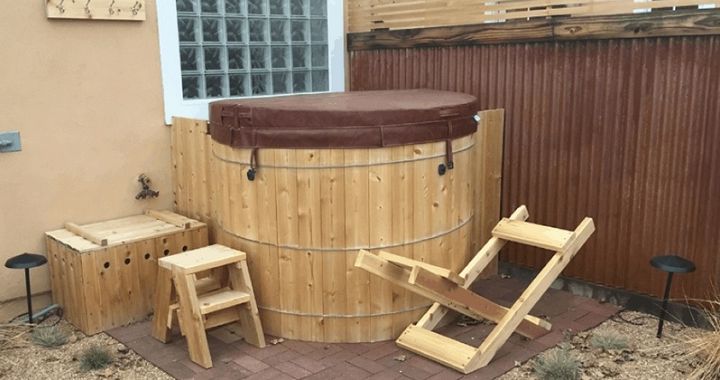 Have a look at this DIY hot tub and make your own cedar tub with the help of this tutorial. It's a circular tub that most people like. Platform preparation is also very important in this project. You can find almost all the things in stores and you can find the rest online. Some tools are also needed and hence listed in the project. here!
8. How to Build a Wood-Fired Hot Tub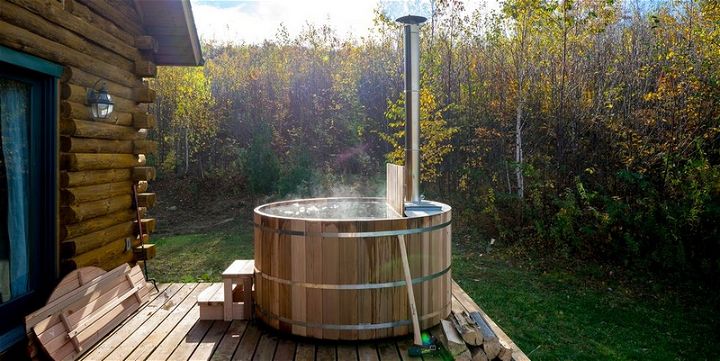 Have a look at this DIY wood-fired hot tub that you can easily keep in the backyard throughout the winter. Step-by-step instruction is given here for your help and convenience. We can maximize the usage by keeping the tub in a place where we can spend maximum time. Setting the foundation is the second step after setting the location. The drain installation process is also given in detail. here!
9. Home Made Solar Heated Hot Tub For $350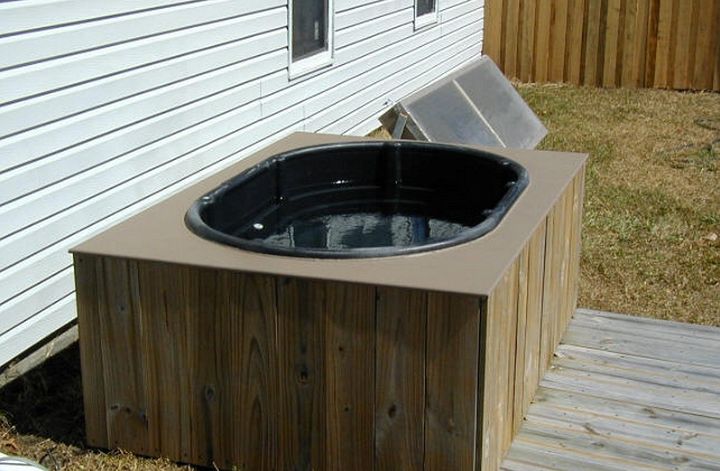 This DIY hot tub is using solar energy for heating the water. Make this tub for maximum usage throughout the winter. You can complete the entire process within 350 to 400 $ easily. Gather the supplies and start doing it step by step in order to reach an amazing ending. here!
DIY Lego Led Lights – These DIY LEGO Led Lights are Cheap to look great and are very impressive. This is a simple process that you can follow.
10. Simplicity Of A Wood-Fired Hot Tub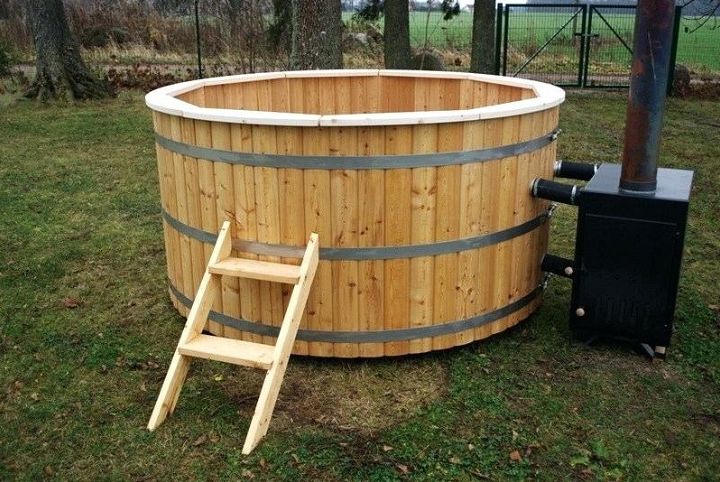 Simplicity is always eye-catching and attractive. The more simple a project is the more wonderful it looks. Try to make a simple wooden hot tub for upcoming winters. You can be warm and cozy in this DIY Hot Tub that is very easy to construct if you follow the steps and tutorial accurately. here!
11. How To Install a Hot Tub On A Deck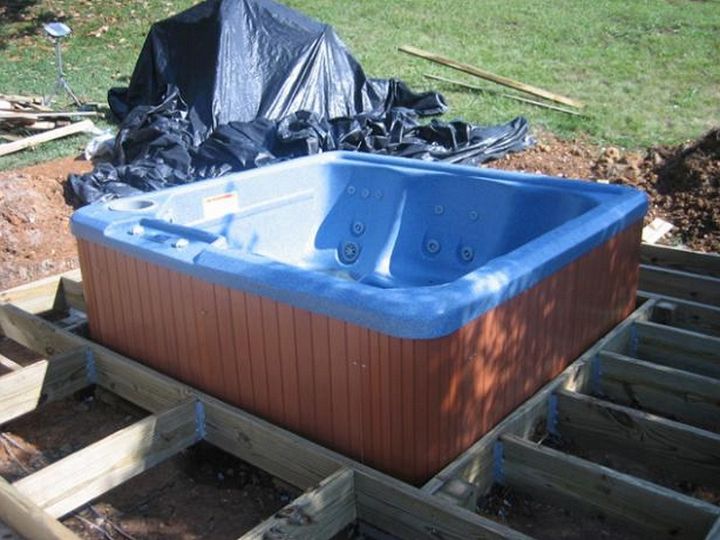 Here you will learn how to install a hot tub on a deck. For this project, you will need a list of materials given here. The list includes PVC pipes, PVC connectors, and copper tubing. Besides this other tools include copper pipe cutters, hand saw, and tape measure. Along with the list of materials, the step-by-step process is given. here!
DIY Rocket Stove Plans – DIY Rocket Stove Plan for making a rocket stove are incredible and well worth the effort.
12. Wooden Hot Tubs – Outdoor Saunas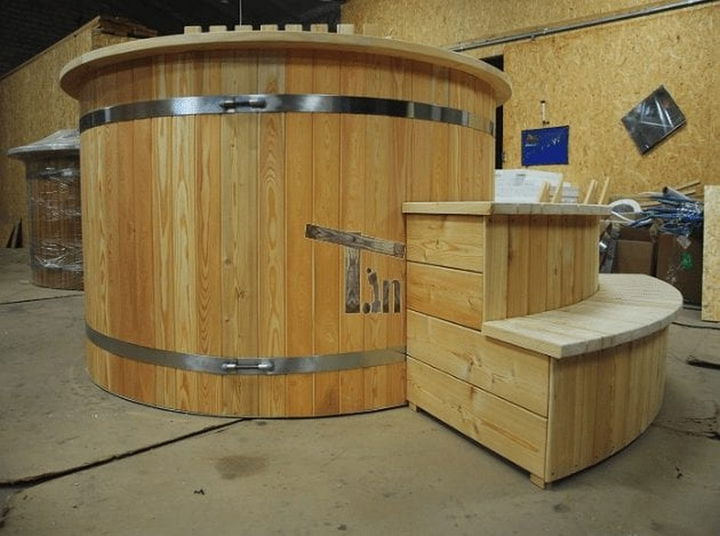 Enjoy outdoor saunas with this DIY wooden hot tub that you see here. This wood-fired hot tub is everything you need for the winter. This is a giant size wooden hot tub as you can see. The installation and assembling process is given in detail so that you don't miss out on minor things. here!
Conclusion:
To enjoy outdoor saunas, and hangouts out with friends and families, build these amazing DIY hot tub heaters. Before you start building something, select a project first, list down the supplies that you need, write down your estimated budget, select a location such as backyards or front yards and you are all set to go.