Grilling stations comes in many different styles and designs. Not every design that comes into the market of a grilling station and its surrounding is eye-catching or attractive. Therefore you must go for a DIY grilling station so that you can build the design of your own choice and according to your own needs and requirements. All these 16 DIY Grill Station Plans Like A Kitchen are budget friendly but of course a little bit longer as they involve a lot of cutting, drilling, assembling, matching, and whatnot.
So make up your mind and try making your own DIY grill station for your outdoor space so that your backyards can look more happening than ever before. You must try to be as much creative as you can so that the end results are not only useful but attractive, exciting, and enticing in their appearance. With the help of these projects, you can not only make your DIY grill stations.
1. How To Make a DIY Grill Station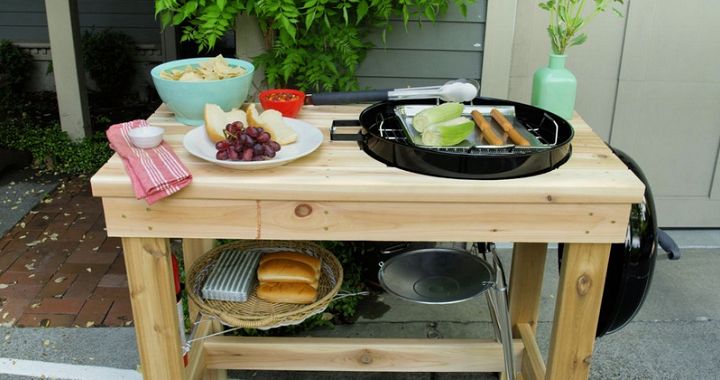 It's very important for everyone to have some time and space with and for the family. Most of us like to enjoy hanging out with the family in our backyards. To hang out and enjoy time in the outdoors, we must have something to enjoy and have fun with. Setting up a grill station outdoors will help you greatly in enjoying outside and having fun with everyone around. Tutorial
2. How To Build an All-In-One Grilling Station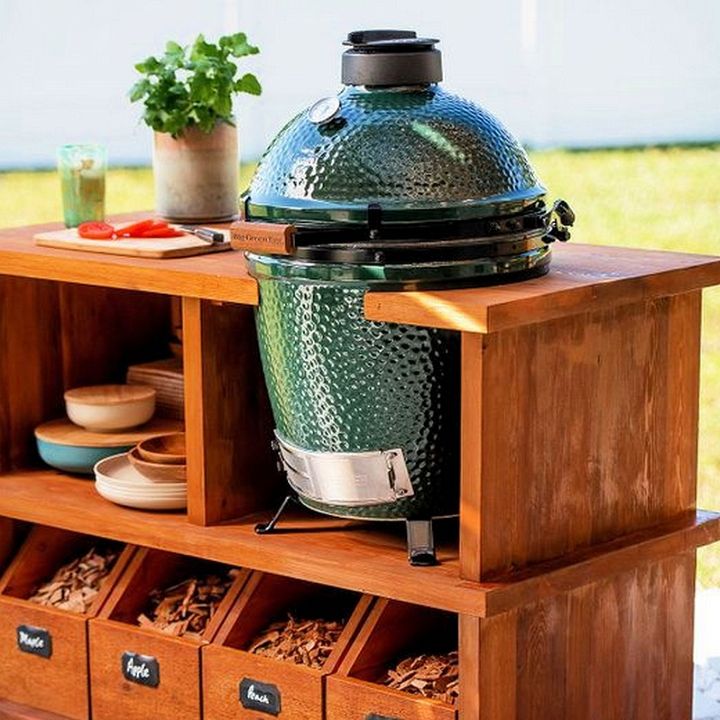 This DIY project will lead you toward an all-in-one grilling station. This station will not only let you enjoy grilling but also will give you enough space to keep a lot of stuff as you can see here in this project. The station is simple to make however the process is a bit lengthy as it requires a lot of drilling, cutting, and assembling. Tutorial
3. DIY Backyard BBQ Station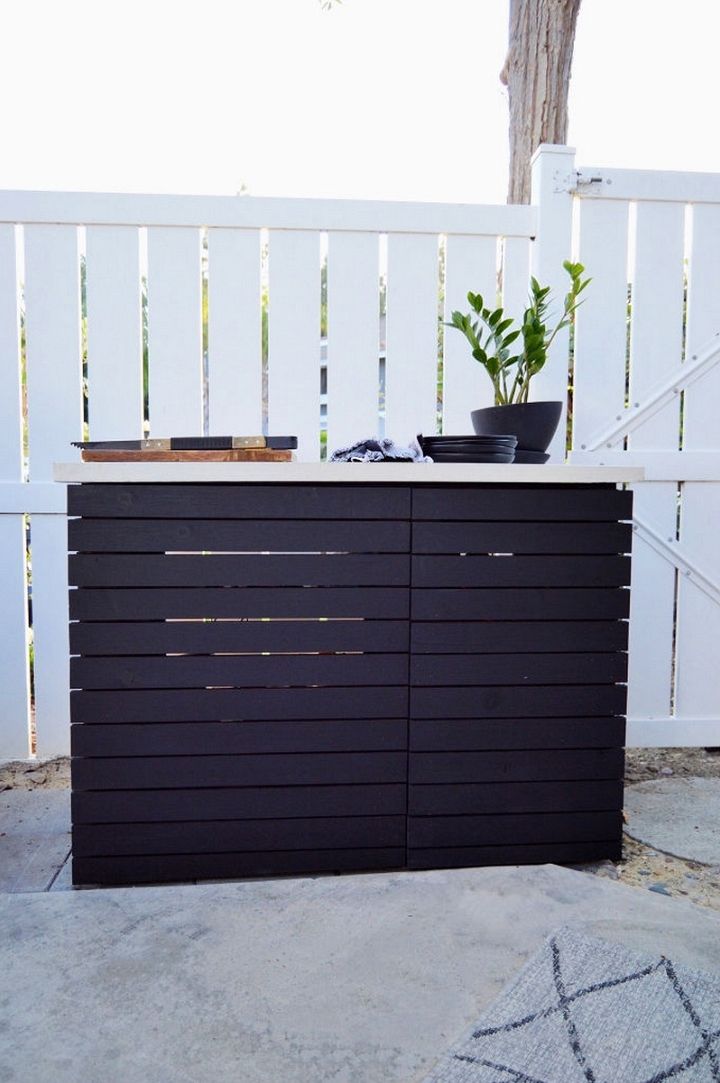 Bbq parties are something that everyone in the family enjoys. Almost all the families we know plan bbq parties at some point in the entire year. If you are one of such families, try making this bbq station in your own backyard and enjoy hanging out outdoors of your house with your friends and family. Tutorial
4. How to Build a Grilling Island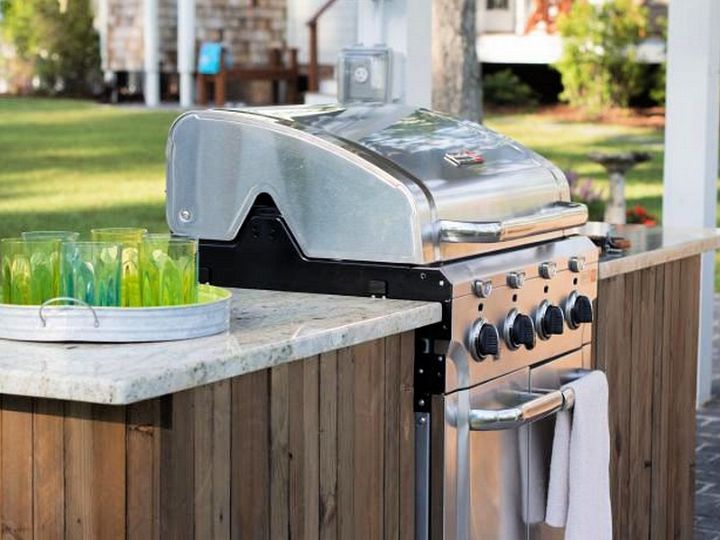 Outdoor hangouts are very important, especially in extreme weather. You can now enjoy the best of your time in the outdoor area along with your family doing some grilling. But before you make a plan, you must do something for making a dedicated corner for bbq and grilling. Therefore this DIY project is here to guide you about the making of this grilling island which is more than beautiful. Tutorial
5. Build a Portable Grill Station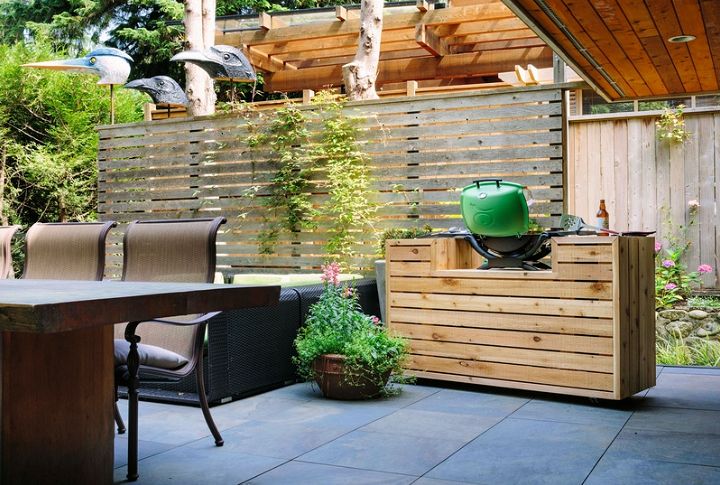 Portable things are always better in terms of dragging, moving, and replacing them. make this portable DIY grilling station and make your outdoor area look cool and better than ever before. This DIY project is all about making your outdoor parties more happening and amazing so try this out. Tutorial
6. DIY Grill Station Using ProBond Advanced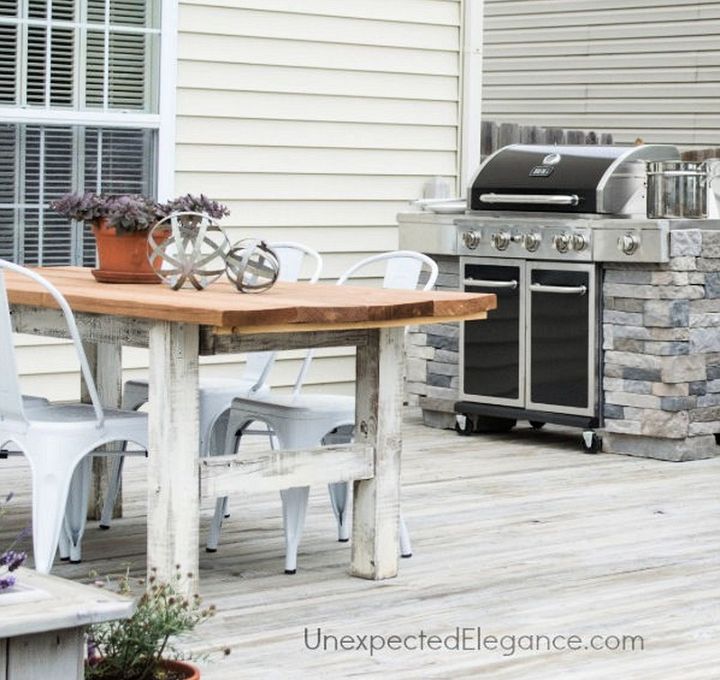 This grill station is made using pro bond advance. Fancy and stone grilling stations are of course pricey and unaffordable. In this project measuring the dimensions carefully is very important therefore you must follow the steps accurately. The front of this grilling station is all metal. The bond is used here to stick the wood and metal together. Tutorial
7. How To Turn Your Grill Into A Beautiful Stone Grill Station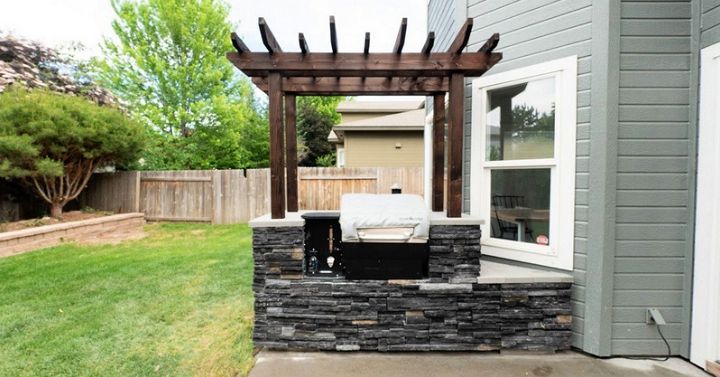 Many of us have some sort of simple grill in their outdoors. However it's not enough to just have some excitement in your back or front yard, instead, it is equally important that you make your grilling station attractive. Therefore we have this stone idea for your simple and basic grilling station that you can very easily and conveniently follow and apply. Tutorial
8. Murphy Grill Station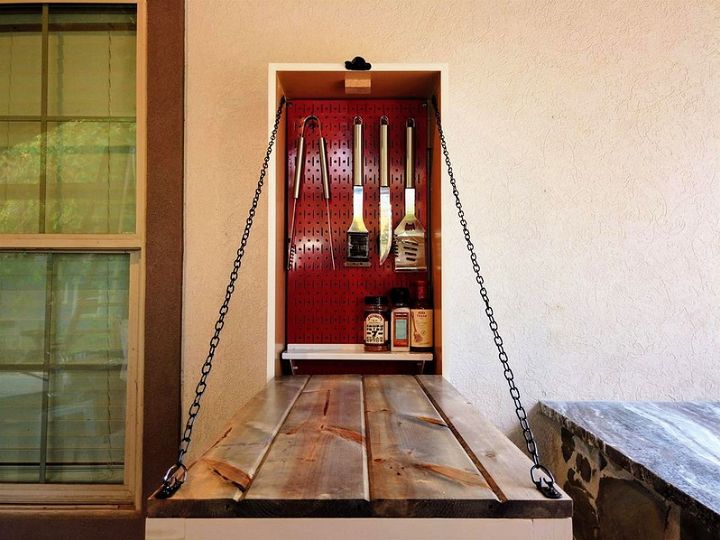 Here you can see a fold-down cabinet store all your stuff related to grilling. Although a whole lot of cutting, assembling, and drilling is involved but still the product that you will see as a result of your efforts will amaze and surprise you for sure. Gather your supplies and meter saw and start this project right away. Tutorial
9. DIY Brick BBQ Grill Station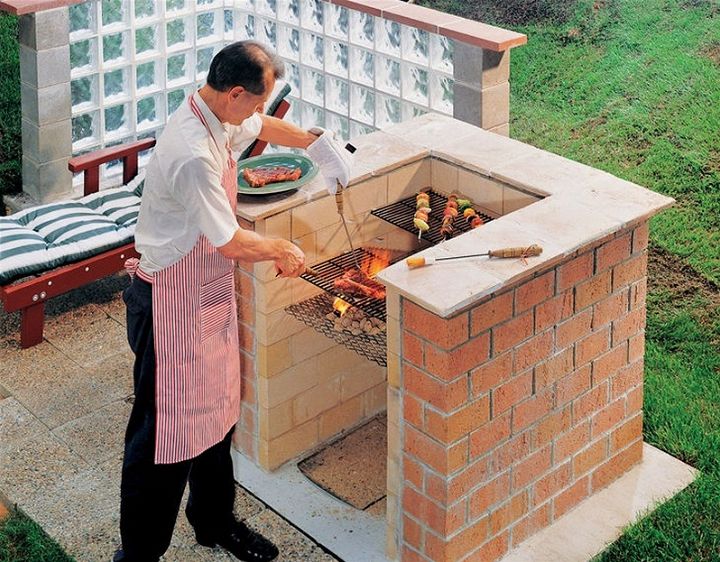 Bricks have become an all-time favorite thing these days. As we can agree that bricks are in fashion therefore you must build your grill station outdoors with this brick idea that you see here. Now you can make your bbq plans without any hesitation whatsoever and invite our friends over. Tutorial
10. Grill Station – Tutorial Build With Granite And 4×4 Posts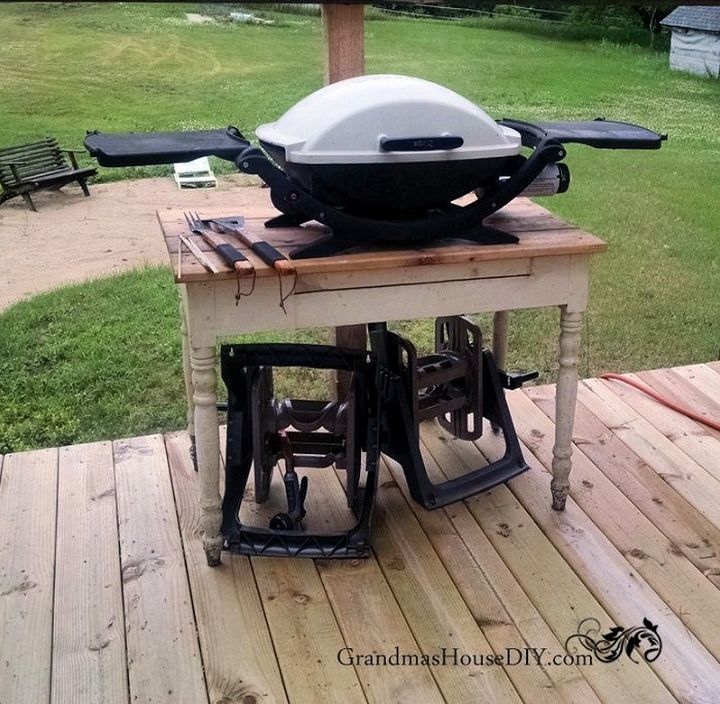 You can build grill stations with many different materials. This DIY grill station is made with granite and you can clearly see and witness the beauty of this. Make your backyard or even front yard more happening and tempting with a nicely built grill station. This DIY project will guide you in detail about how to build your own grill station easily and very conveniently. Tutorial
11. DIY Weber Grill Cart BBQ Station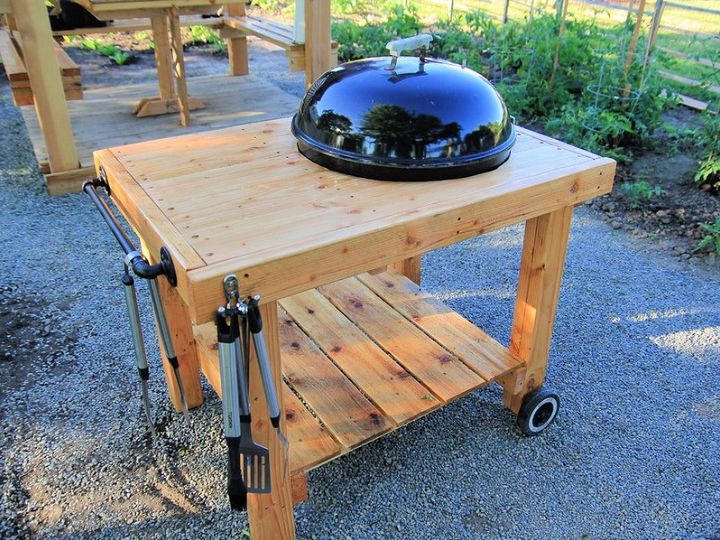 You can build a grill station in your backyard but imagine if it has wheels. This DIY grill station has wheels and it surely has more advantages than one with no wheels. You can easily drag this station anywhere you like. In the changing seasons, you can move your grill station easily with the help of wheels. Tutorial
12. How We DIYed Our Built-In Grill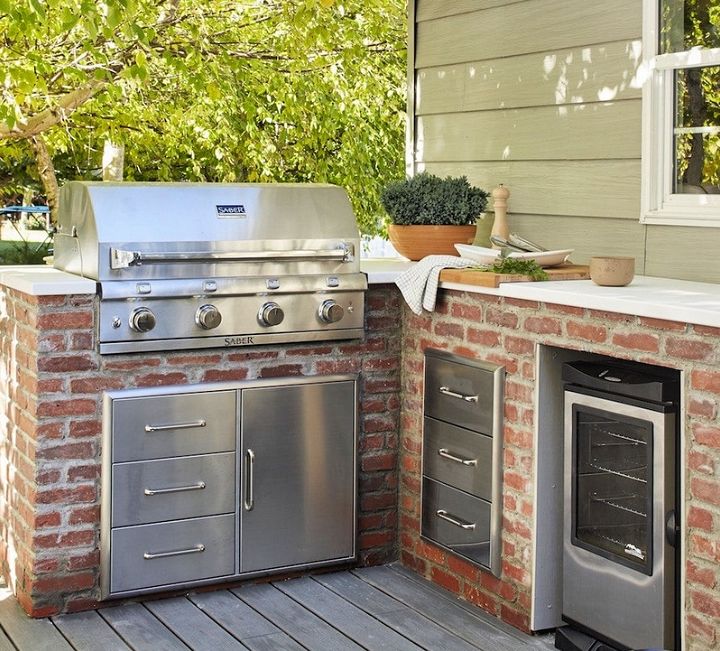 This project is for people who are looking forward to upgrading and doing makeovers for their already-built grill stations. You must sketch the design first for this DIY project. Treated lumber has been used in the making of this grill station. Wire mesh is also used here. metal is sued for the support of this grill station along with fire retarding insulation inside it. Tutorial
13. How to Build a Stone Grill Surround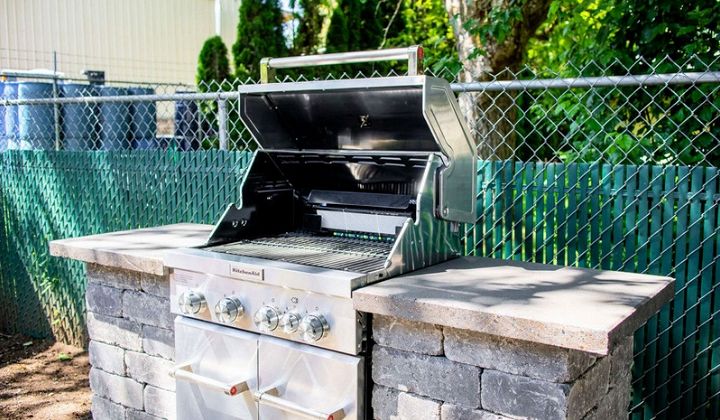 This project will guide you through a process where you can easily build a stone-surrounded grill station. As we know that summer is around and so is the grilling season. Not every grill station has attractive and beautiful wings or workstations around them therefore you must build a workstation around your grilling station according to your desire and choices. This grill station surrounding is made with bricks and looks absolutely stunning and unconventional. Tutorial
14. DIY Mobile Grill Station Plans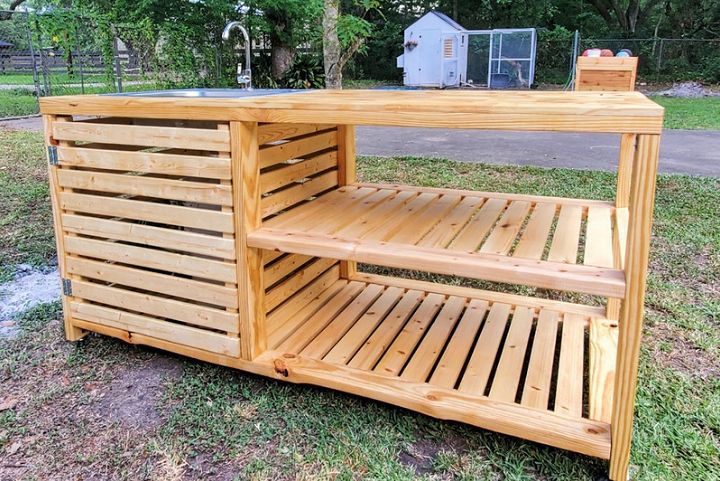 Mobility is very important in furniture as you can easily move it around and keep it in a new place for whatever reasons. This is a very successful mobile grill station plan that you can opt for and must make some efforts for. Gather the supplies and start this mission towards an enjoyable and happening backyard or outdoors that invites everybody and is welcoming. Tutorial
15. How To – Custom-Build The Ultimate Outdoor Kitchen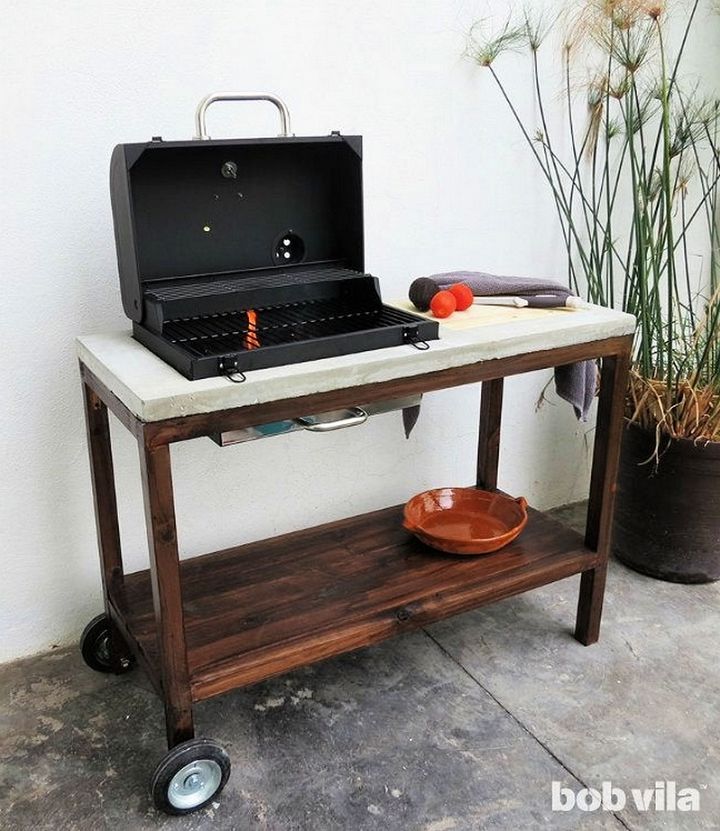 The outdoor kitchen has its own due importance that we all can realize. People opt for outdoor kitchens for a number of reasons. When you have a kitchen in the outdoor space of your house, you tend to hang out more there with your friends and family and there is no need left for going anywhere far to enjoy and have a picnic. In addition to that, outdoor kitchens also can tolerate heavy cooking and BBQs that can create a lot of mess when they are done in the kitchen inside the house. Build your outdoor kitchen with this DIY project and have fun outside this summer. Tutorial
16. DIY Grill Cart & BBQ Prep Table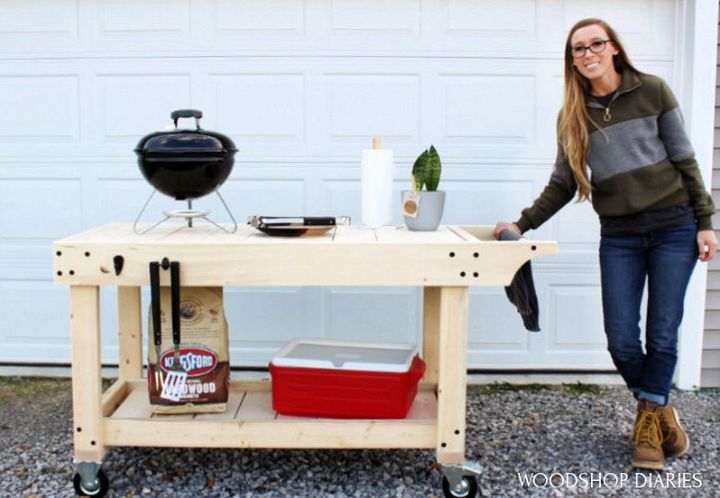 You can now have a complete station that is movable and has all fundamentals that an outside kitchen must-have for grilling and bbq. This cart is easier to make than it seems so you can also make it for yourself. With a little effort, you will see some amazing results coming up at the end that will surely surprise you. Tutorial
Conclusion:
All the projects of grilling stations that you might have seen here are based on the needs, space, and requirements of an outdoor hangout. Some of the grill stations here are made with wheels so that they can easily be moved or dragged anywhere you want. You can see some of the projects involve bricks that give the finished look a prominent feature.