If you are looking to start a new creative hobby, try these 26 DIY Easy Things to Paint Crafts that are so easy and fun making projects for all ages. These painting ideas are very unique for your Home Decor, birthdays, and wedding anniversary. These paintings are perfect for giving as gifts for many occasions like Mother's Day, teacher's Day, or friendship day. You can paint anything you want in your own way. This project will show your creativity in a very unique way and this project is perfect for beginners.
These painting techniques might look complicated but it is so simple and easy to master with a little bit of practice. If you are looking to have fun painting, try these Easy Paintings with your friends using acrylic paint. The painting is so easy for everyone and pretty enough to hang in your home, especially in the sitting area. You can make your artwork more memorable by adding your favorite quotes. These paintings are really perfect for hanging on the wall. Here is more info about painting with acrylics on paper, canvas, and wood, so you can choose which covering would be best for you.
1. Gray Skies Paint Chip Canvas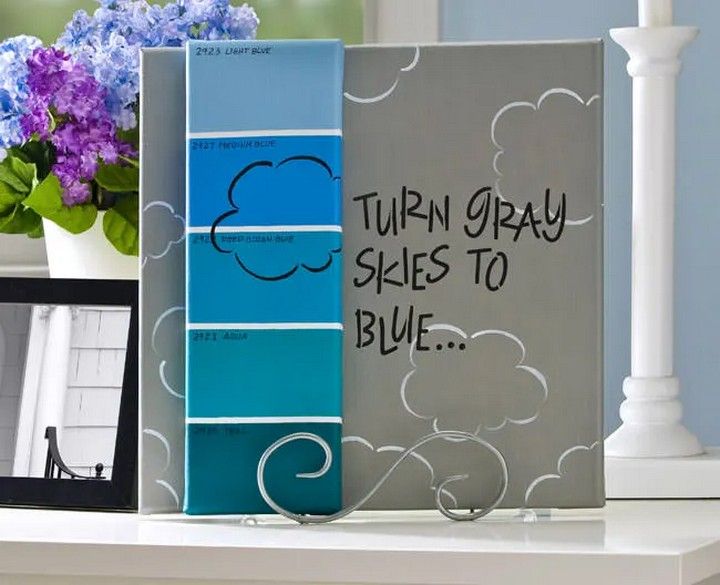 "This DIY Grey Skies Paint Chip Canvas turns a plain canvas into a beautiful work of art! Make a lovely and distinctive abstract pattern using paint chips in various tones of grey. Cut the chips into small, erratic shapes, and then use Mod Podge to decoupage them onto the canvas. The outcome is a textured, three-dimensional work of art that will give any area in your house more depth and appeal. Tutorial
2. A Painted Bird's Nest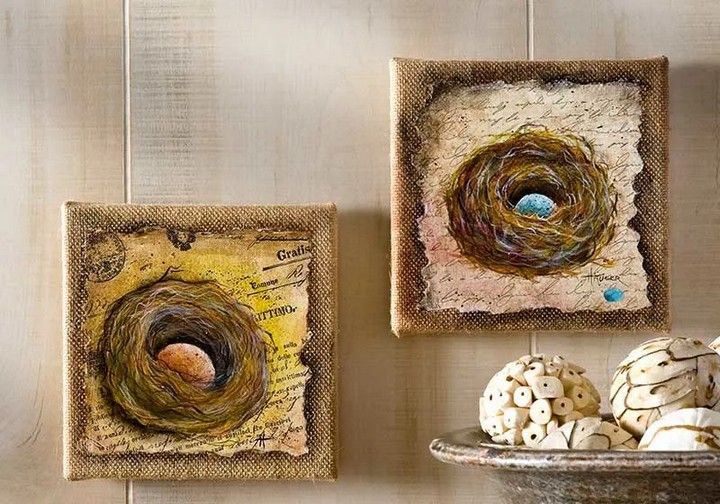 The details in this one-of-a-kind work of art, which is painted on a canvas, include delicate twigs, feathers, and speckled eggs. Give it as a nice gift to a nature enthusiast or hang it on your wall to add a bit of rustic appeal to your home decor. Any room in which this painted bird's nest is placed is sure to feel happy and peaceful. Tutorial
3. White Cherry Blossom Tree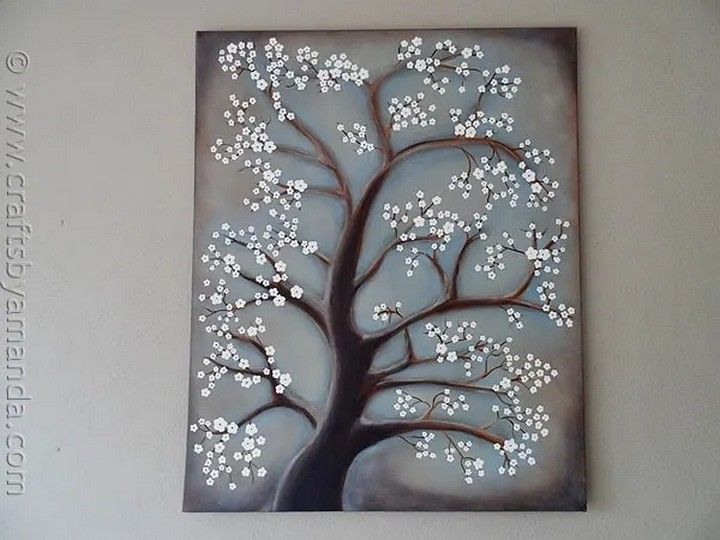 "This magnificent White Cherry Blossom Tree artwork will help you bring the beauty of spring into your house! This artwork captures the spirit of a cherry blossom tree in full bloom with delicate brushstrokes and a calming colour scheme. You may either hang it to create a peaceful and relaxing ambiance in your living room or bedroom, or you can offer it as a kind present to someone special. This painting of a White Cherry Blossom Tree is a classic work of art that will be cherished for years to come. Tutorial
4. Paint Clouds the Easy Way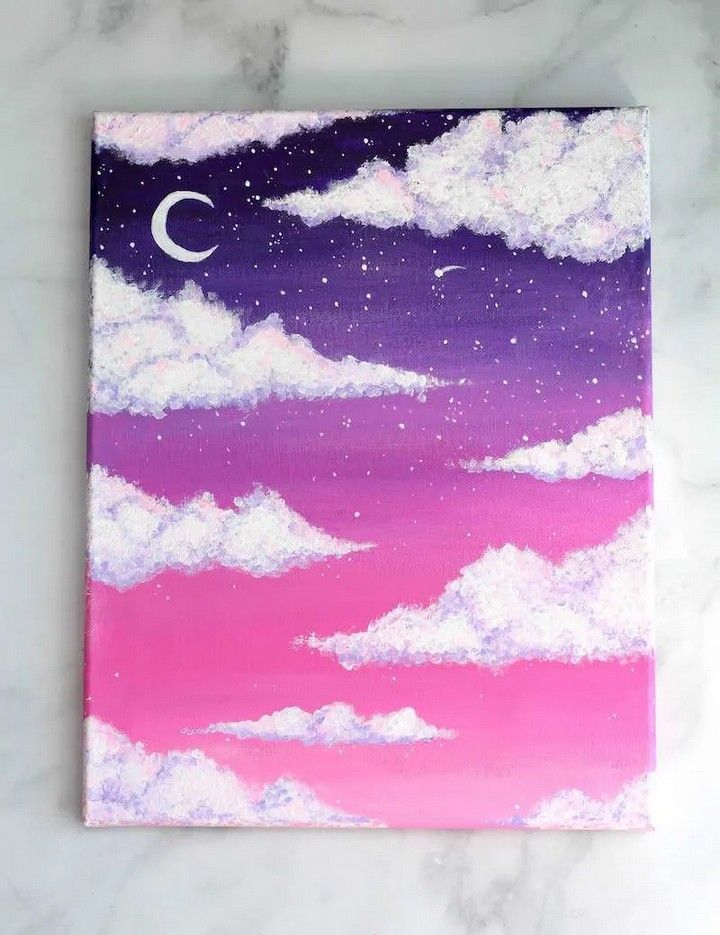 "These simple DIY painted clouds will add a touch of fantasy to your walls! You may quickly construct a lovely sky scenario with only a few materials." Tutorial
5. Create a Painted Canvas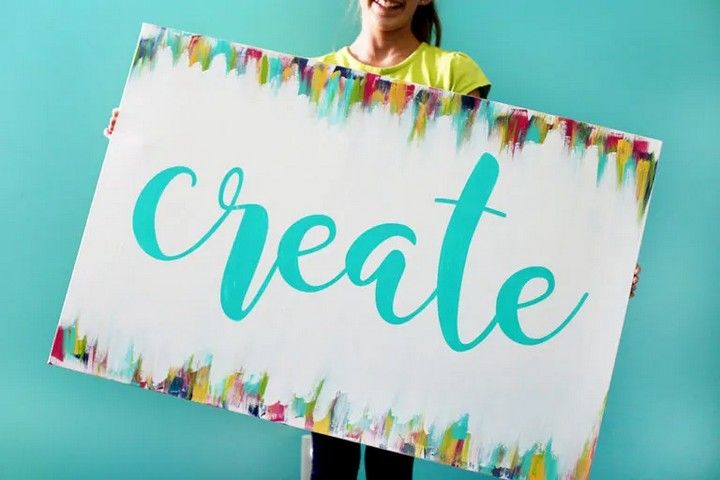 Cleaning a canvas entails using a variety of practices and implements, like scrubs, sponges, or palette knives, to apply paint to a white canvas. To give texture and complexity to the finished piece of art, the canvas can either be primed with a foundation coat of paint or left blank. This procedure offers countless color, style, and design choices for creating a one-of-a-kind work of art that may be displayed and enjoyed for times to come. Tutorial
6. Ombre Color Shift Drip Art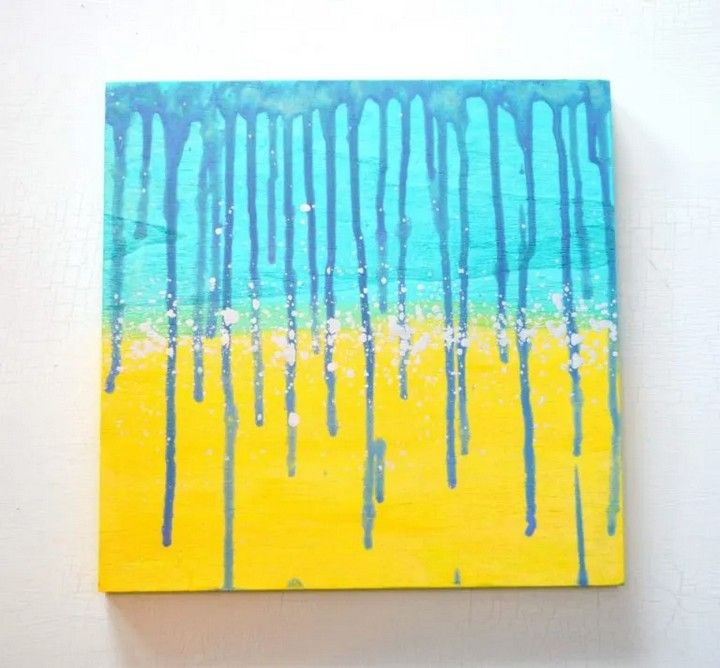 As a way to create an ombre looks, two or more colours are combined together in a slow transition in ombre colour shift drip art. The colours are then splashed or dripped over a canvas to produce an original abstract picture with a different texture. You can do this technique using a variety of instruments, including brushes, droppers, or even just by flicking paint onto the canvas. The end product is a stunning and captivating work of art that is certain to catch attention. Tutorial
7. DIY Pixel Painting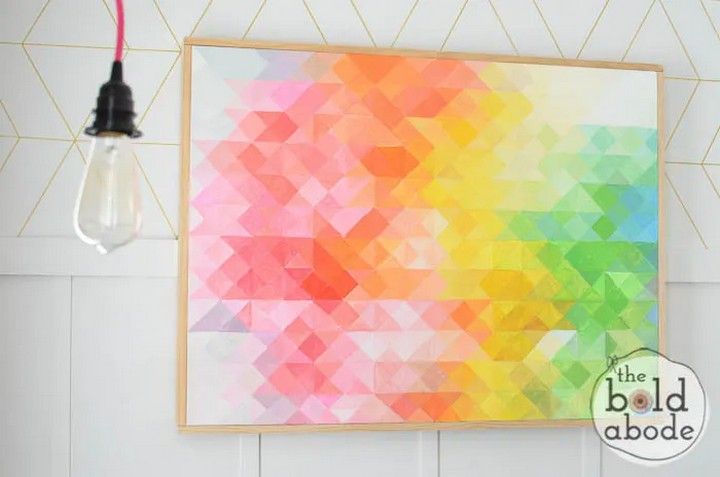 DIY pixels drawing is a sort of art in which an image is made by placing a grid of tiny colored pixels, sometimes with the use of a template or pattern. This kind of art may be made using a variety of materials, including beads, Perler beads, as well as LEGO stones, and offers limitless possibilities for creativity DIY pixel painting is a fascinating and enjoyable pastime that people of all ages and ability levels can take part in. Tutorial
8. Paint Chip from a Canvas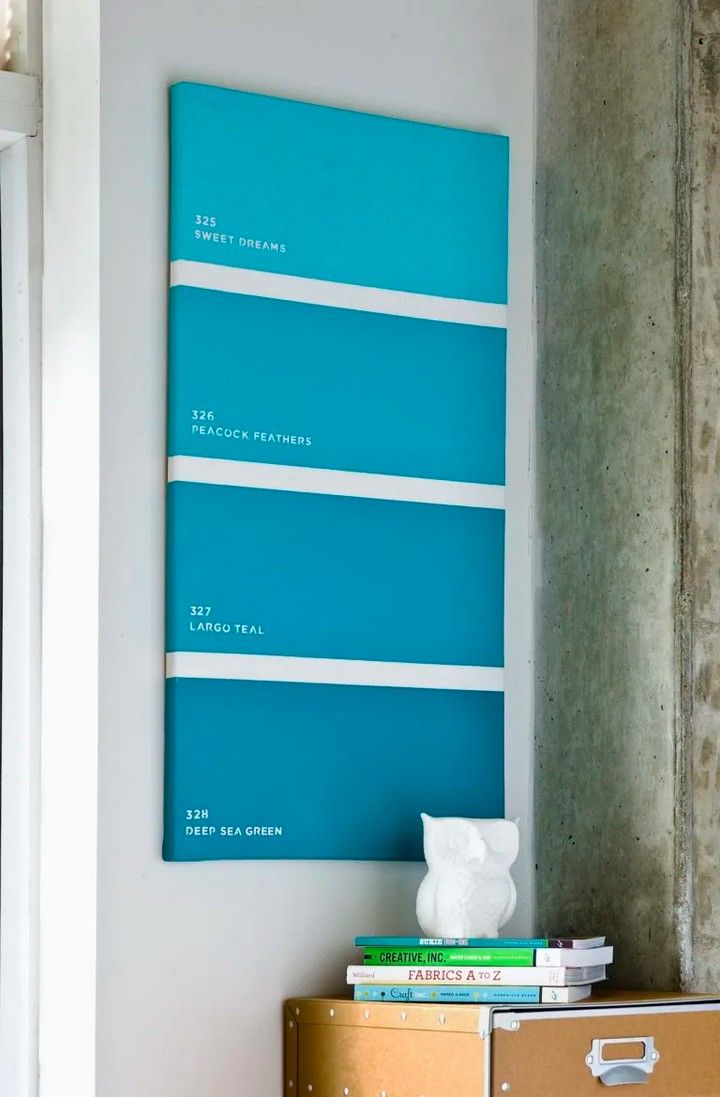 A little sample piece of paint that has been scraped or chipped from a painted canvas surface is referred to as a "paint chip from a canvas." Age-related degeneration or unintentional harm are two ways that this might happen over time. For art conservators and restorers, paint chips may be a useful source of knowledge regarding the supplies and methods the artist employed, as well as the background of the piece. Additionally, they may be used to mix unique paint colours for brand-new pieces of art or to match colors for restoration work. Tutorial
9. DIY Herringbone Art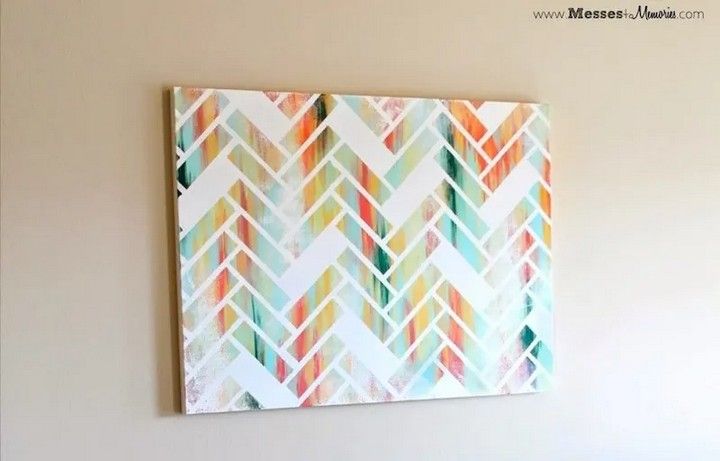 Select a foundation medium, such as canvas, wood, or paper, to draw your pattern on in order to make DIY herringbone art. The materials and color scheme you choose next must be decided. Paint, washi tape, and cloth are a few common materials used to make herringbone patterns. Tutorial
10. Painted Modern Sunflower Art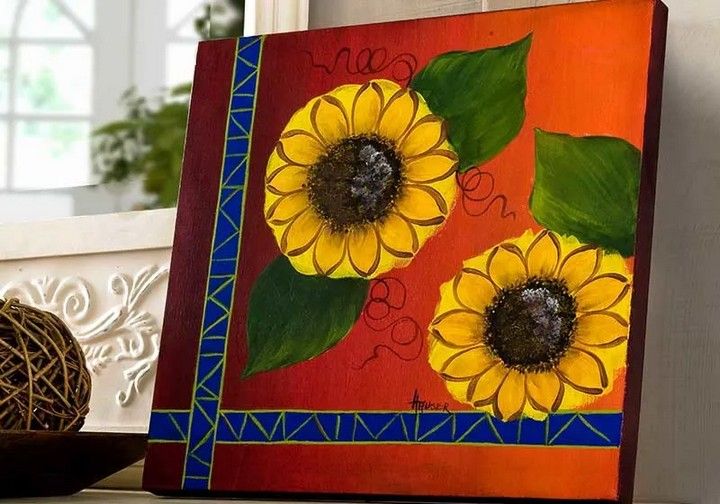 Painting modern sunflowers in a contemporary manner is referred to as painted modern sunflower art. Because of their stunning look and strong, vivid color, sunflowers are a favorite subject in painting. Modern sunflower art frequently employs vivid colors, straightforward forms, and abstract compositions to produce a novel and distinctive take on this well-known theme. Tutorial
11. DIY Acrylic Pouring Wall Art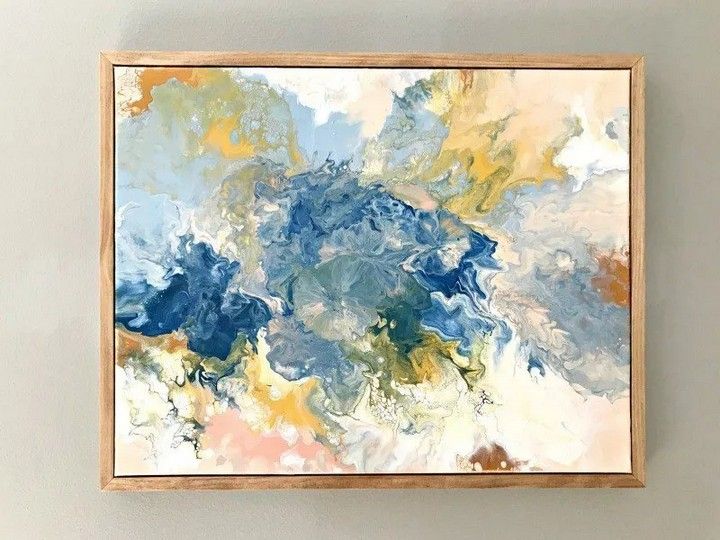 DIY acrylic pouring wall art is a kind of artwork made by drizzling acrylic paint in an abstract, free-flowing pattern onto a canvas or other surface. In this method, acrylic paints are blended with different additives, such as silicone or pouring media, to produce a fluid, pourable consistency. Tutorial
12. Fall Canvas Stenciled with Leaves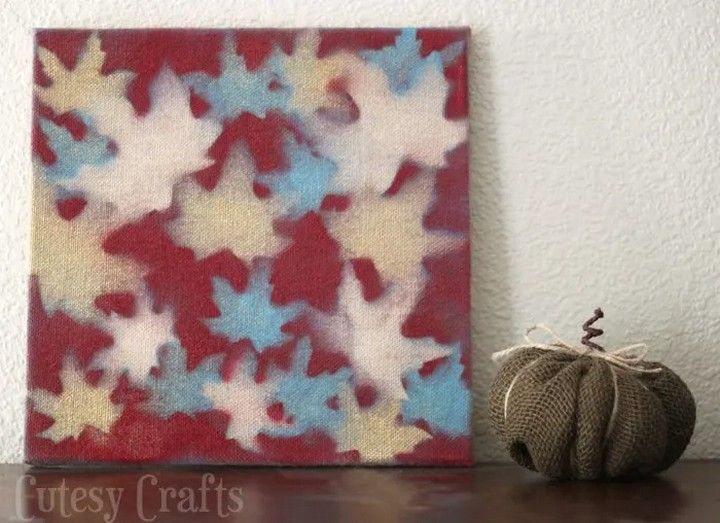 With this lovely autumn canvas stenciled with leaves, you can embrace the beauty of autumn. With this DIY masterpiece, you can enjoy the shifting of the leaves and include the warm seasonal colors into your home décor. #fallcanvasart #DIYfalldecor #autumnleaves #stenciledart #homemadewithlove" Tutorial
13. 'LOVE' Lit Canvas Sign
'LOVE' Lit Canvas Signs are a style of wall art that combines lights and a canvas to produce a lovely and enchanting piece of furniture. Small LED lights are put behind the canvas to highlight the letters and produce a warm and inviting glow. The word "LOVE" is often painted or stenciled into the canvas. Tutorial
14. How to Paint a Butterfly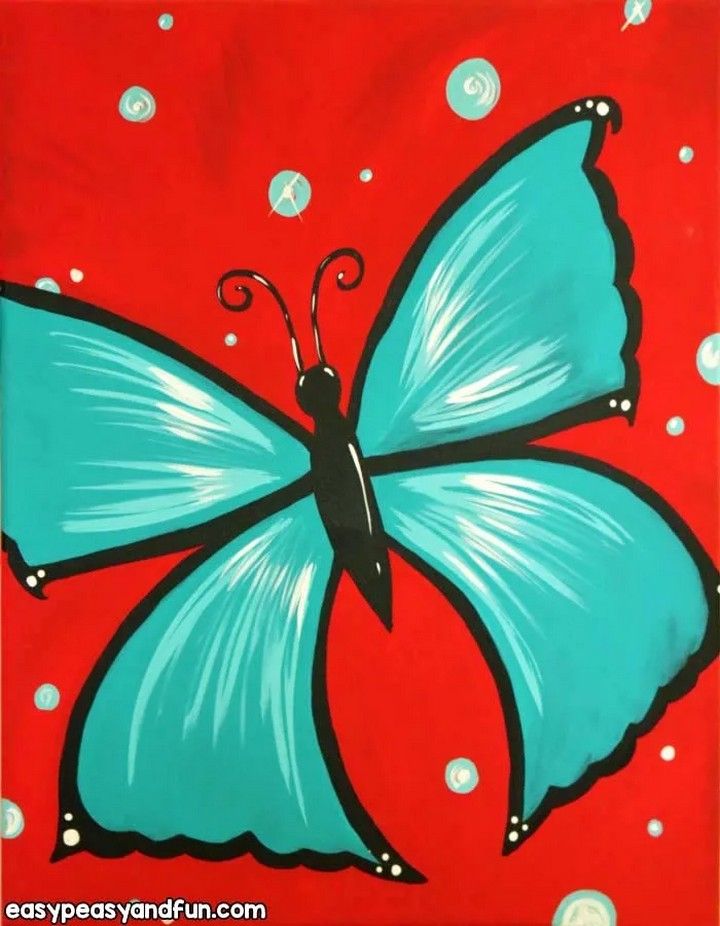 A unique and entertaining method to develop your artistic abilities is to paint a butterfly. A common topic in art, butterflies are known for their colorful wings and delicate characteristics. You will want a few basic supplies, such as paint, brushes, and canvas or paper, in order to paint a butterfly. Tutorial
15. Anthropologie Pointillism Knock Off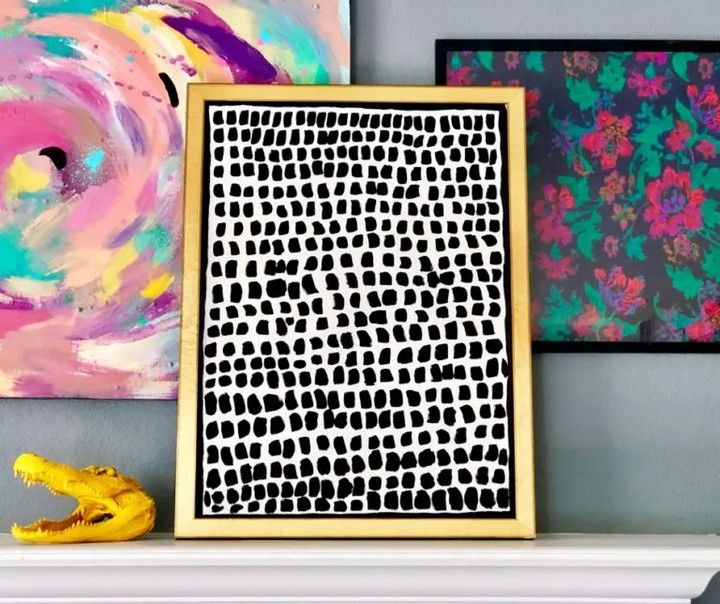 Painting using pointillism involves applying small, distinct dots of color in patterns to create a picture. Known for its distinctive pointillism designs, Anthropologie frequently uses vivid, eye-catching colors and complicated patterns. Tutorial
16. String Art on Canvas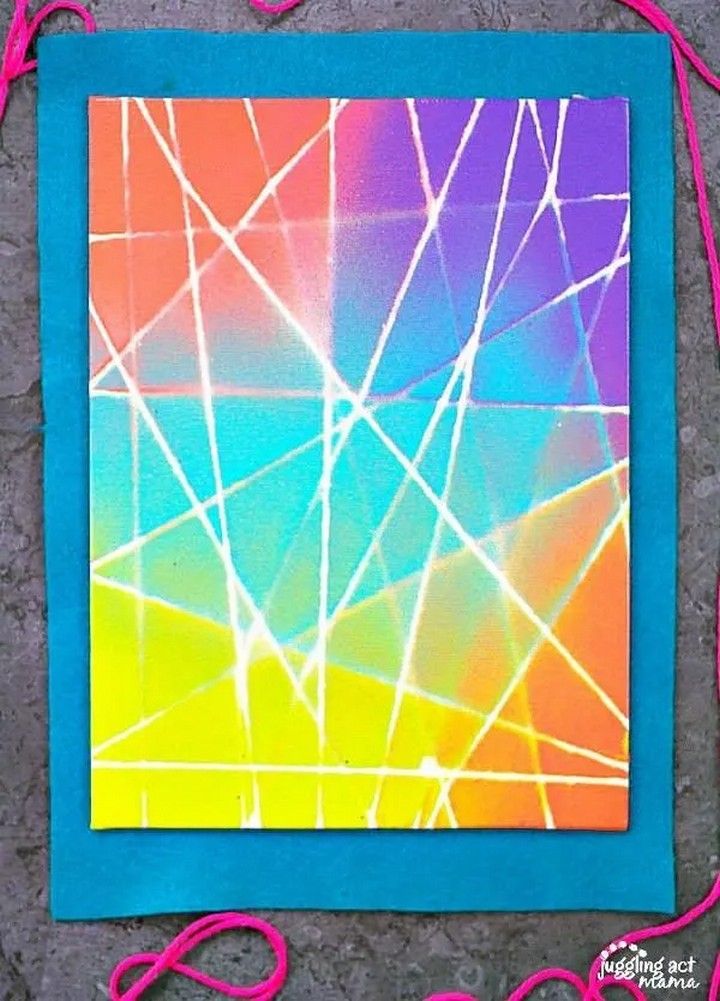 An artist will use strings or threads to construct an image or design on a canvas for a string art project. To produce a textured, three-dimensional impression, the strings are wrapped around nails or pins that are arranged in a certain pattern on the canvas. Tutorial
17. Lavender in Acrylics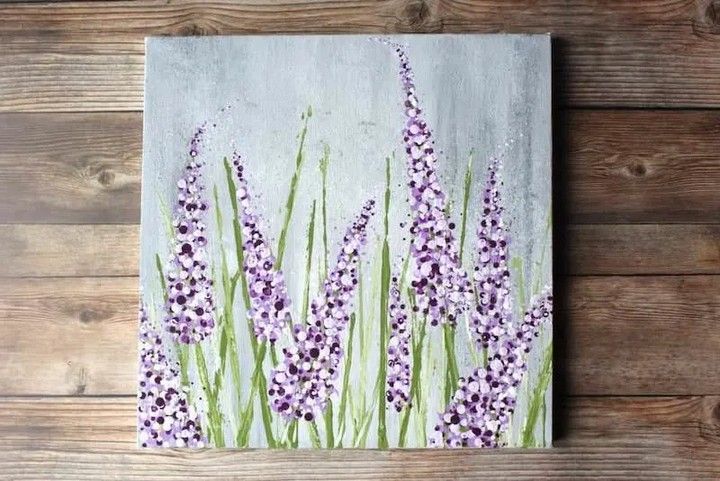 Acrylic painting with lavender is a simple and enjoyable DIY activity that is suitable for artists of all abilities. You will need a few basic supplies to make a painting of lavender, including acrylic paint, brushes, canvas or paper, and a reference picture or photograph of lavender. Tutorial
18. Stenciled Botanicals on Canvas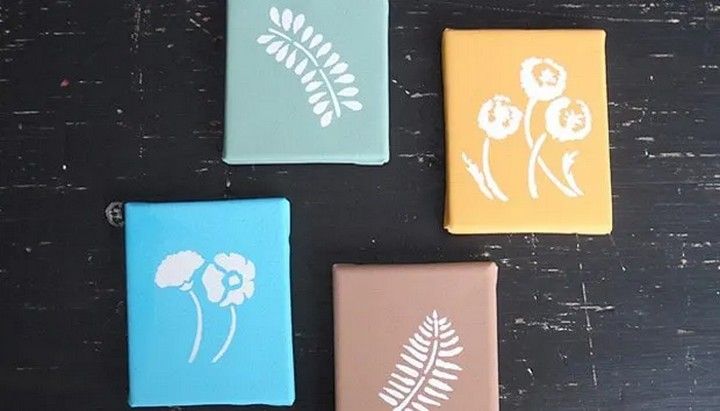 In a stenciled botanical on canvas project, an artist uses stencils to transfer an image or pattern with a botanical theme onto a canvas. It entails applying paint or ink to the canvas using a stencil in a predetermined pattern to produce a textured and multi-dimensional appearance. Tutorial
19. Simple Flower Jar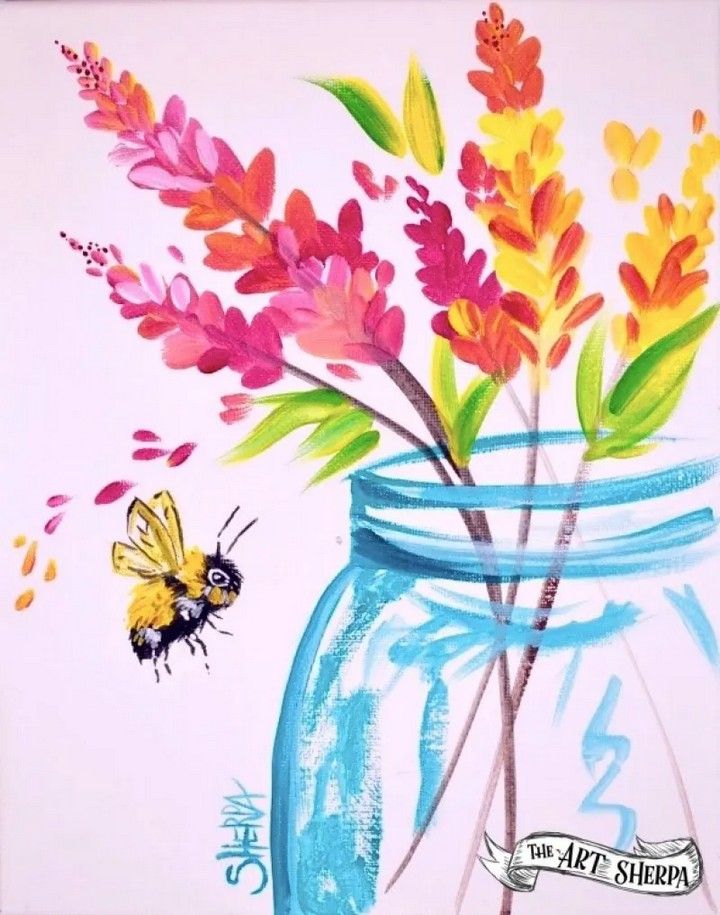 simple vase for flowers Making a stylish vase or jar for displaying real or fake flowers is a do-it-yourself project. This project is simple to complete and only needs a few common supplies. Tutorial
20. Easy Spring Flowers on Canvas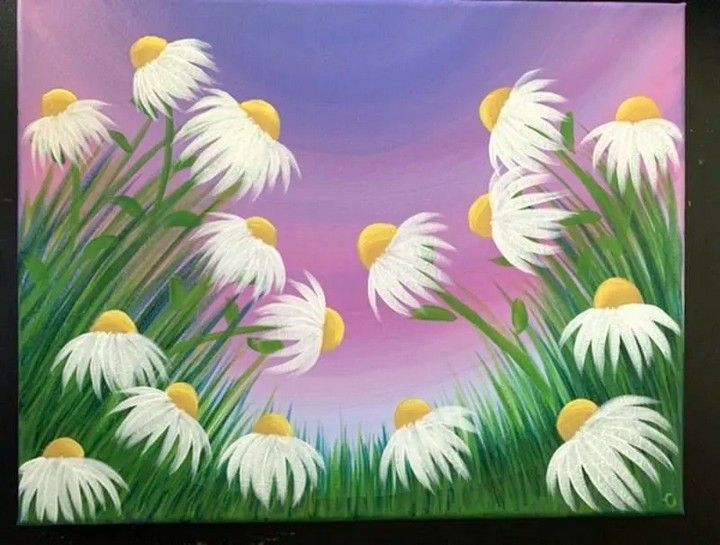 Easy spring flower painting on canvas is a creative and entertaining DIY project that is suitable for painters of all levels of experience. In order to make a stunning and colorful work of art, this activity entails painting straightforward, colorful flowers on a canvas. Tutorial
21. Abstract Painted Hearts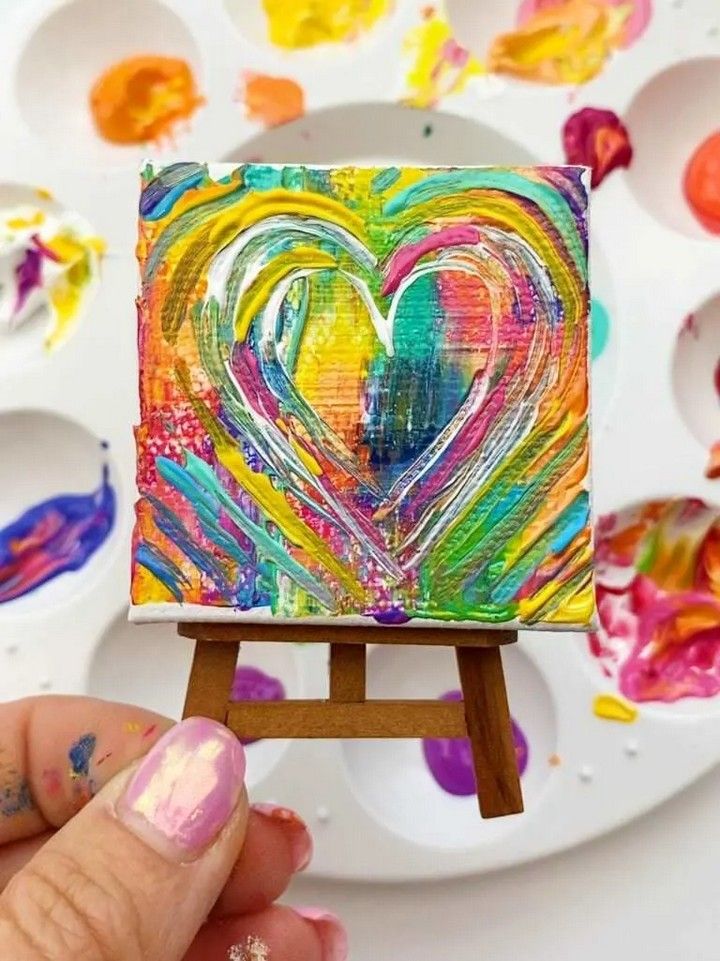 In an abstract painted heart project, heart forms are made using a range of colors and artistic methods. Because it is freeform, this craft encourages creativity and encourages experimenting with color, shape, and texture. The outcome is an original and vibrant display of abstract hearts. Tutorial
22. Easy Sunset Wall Art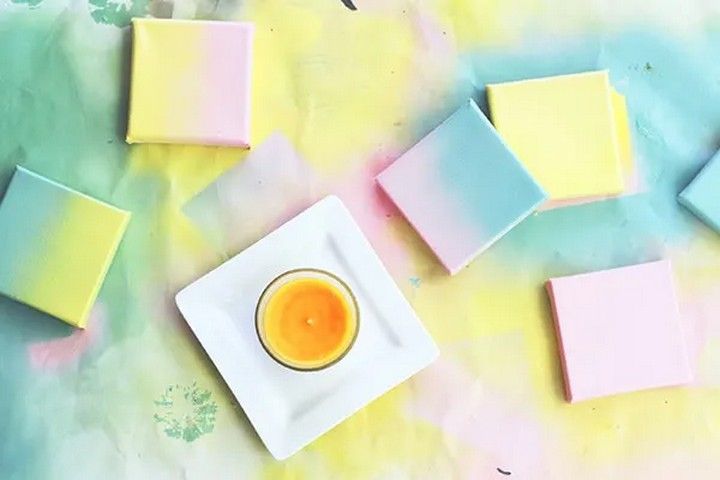 Painting a sunset picture on a canvas or other surface to create a vibrant and eye-catching display is a straightforward and lovely DIY project. This project is simple to complete and can be tailored to fit any preferred color scheme or design aesthetic. The outcome is a gorgeous work of art that can be hung on a wall to bring beauty and color into any space. Tutorial
23. DIY Christmas Canvas Art Tutorial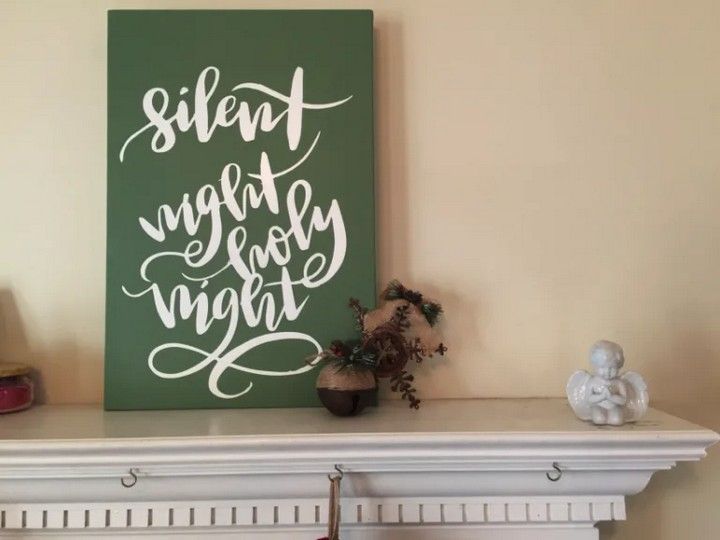 A step-by-step instruction manual for making a festive and unique work of art to exhibit throughout the holiday season is a DIY Christmas canvas art lesson. This task often entails painting a holiday-themed artwork on a canvas with acrylic paint, such as a Christmas tree, snowman, or winter scene. A list of required materials, thorough instructions on how to construct the design, and advice for getting the best results are frequently included in tutorials. This do-it-yourself project is a fantastic way to add a unique touch to your holiday décor and may be used for many years. Tutorial
24. Easy Watercolor Resist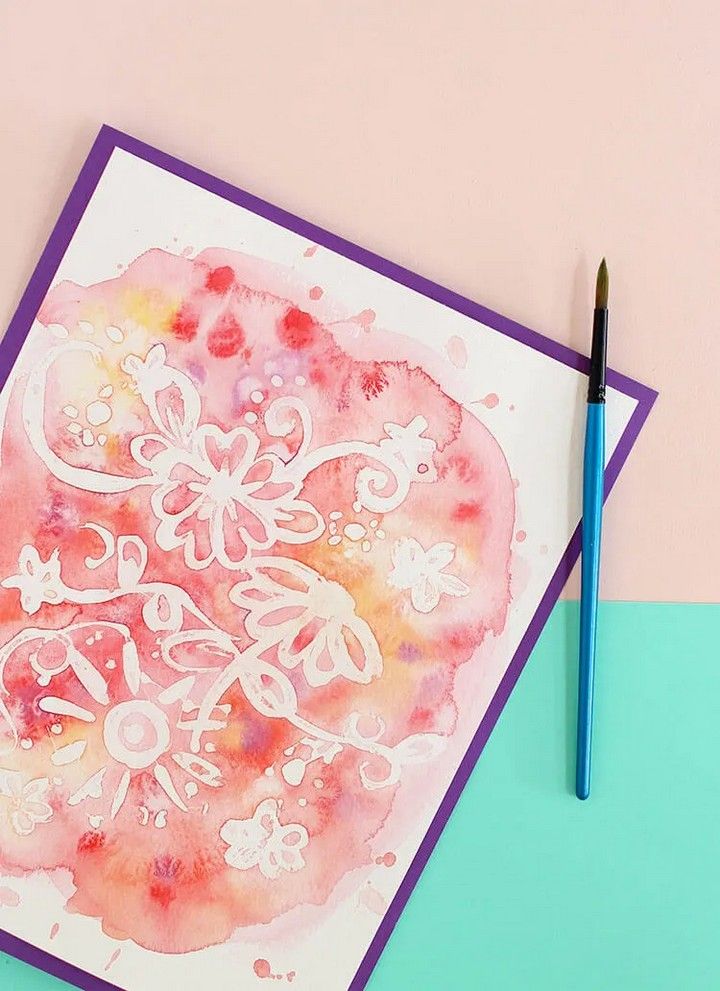 Applying a wax- or oil-based media, such as crayons or oil pastels, onto a piece of paper before painting is an easy watercolor-resist method. Watercolor paint is repelled by wax or oil and does not cling to the regions where the medium was used, producing a resist effect. This method may be used to achieve a number of effects, including adding white space for letters and adding depth and texture to paintings. This method is simple to use and maybe a creative way to add depth and intrigue to watercolor paintings. Tutorial
25. Beautiful Canvas Art in an Hour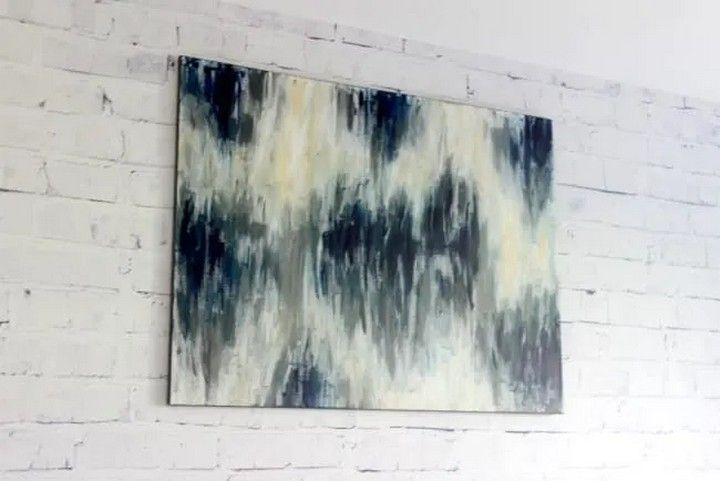 A DIY project that includes producing a spectacular work of art in a short period of time is making beautiful canvas art in an hour. This task normally entails painting an abstract or landscape pattern on a canvas with acrylic paint and may be finished in under an hour. For individuals who are short on time or who want to make a quick and simple work of art to show in their house, this project is ideal. The finished product is a stunning and one-of-a-kind work of art that may be appreciated for years to come. Tutorial
26. DIY Abstract Art Canvas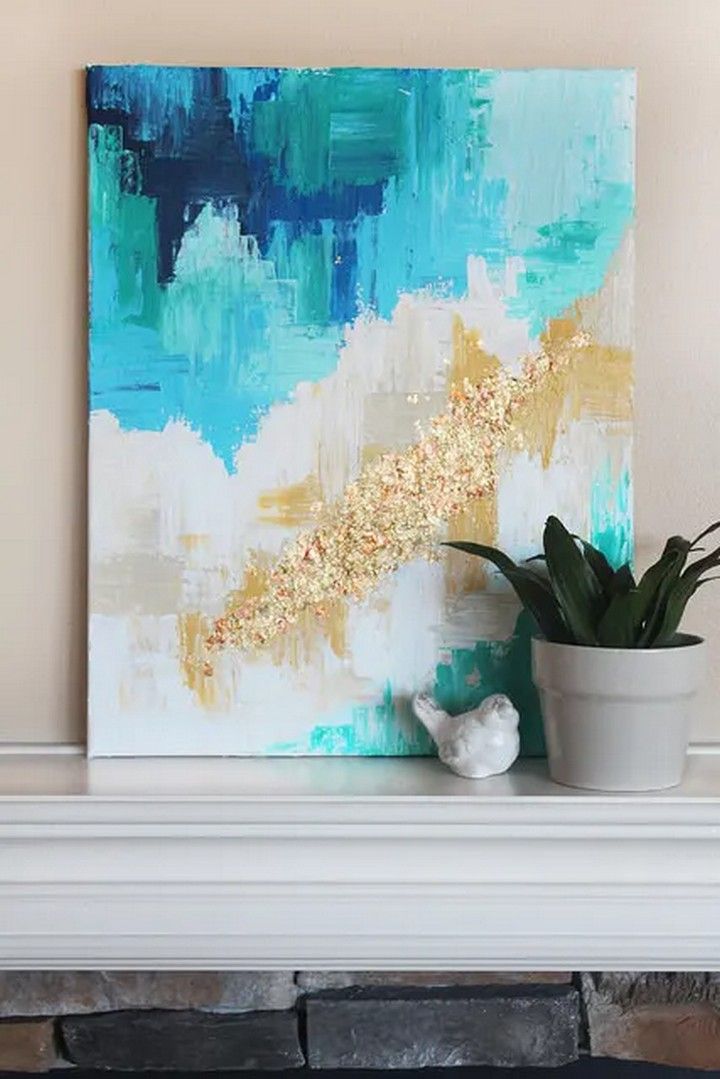 A canvas and acrylic paint are used to create a one-of-a-kind, personalized work of art for a DIY abstract painting canvas. In order to produce an abstract design for this project, a variety of methods, including layering, mixing, and splattering paint, are often used. Tutorial
Conclusion:
Anyone may like painting because it's a creative and enjoyable pastime. You can attempt painting a variety of simple subjects, such as abstract art, flowers, animals, and landscapes. Painting is an excellent method to express your creativity and unwind, regardless of your level of expertise. So why not try painting one of these simple crafts today? All you need is a canvas and some paint. You can even find a brand-new passion or produce stunning artwork for your house.