As Kids Get Bored and always want something or the other to engage themselves in, similar is the case with adults. These 25 DIY Crafts For Adults To Busy In Activities are all of those things that adults can really enjoy and make the most of their spare time. these DIY projects include projects that the adults may like and enjoy along with their kids as they involve paintings, coloring, drawing, and many such interesting activities. Almost all of the projects you see here are budget-friendly and inspirational.
You can very easily and conveniently follow the projects through the guidelines given here as well as with the help of the tutorial attached to it. Many projects among these are a result of some recycled materials and require no special supplies and crafts. Many of these projects are designed according to different seasons like fall spring, winter, and summer specifically. Gather the supplies that you need and make sure you enjoy them along with friends and family. majority of the projects are on point for your Home Décor as you can witness.
1. DIY Egg Shell Art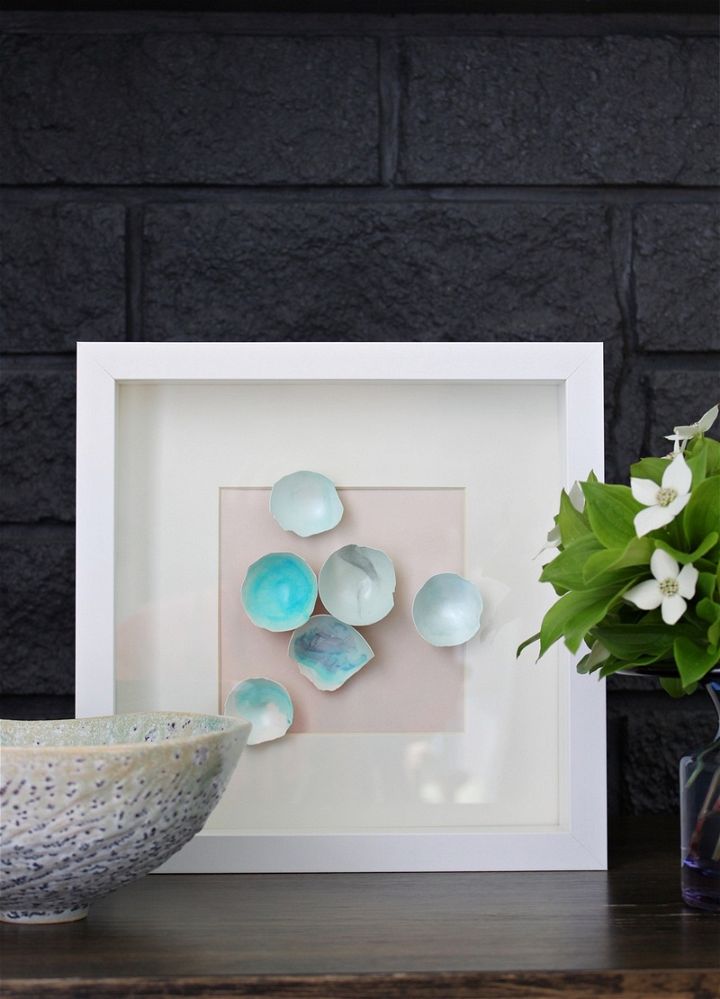 We often get bored and want some fun activities but as adults, we have certain choices. This DIY craft for the adult project is all you need when you get bored next time. all you need for this project are some eggshells and a picture frame. Besides this, you also need some old nail polishes, some small artist brushes, rubber gloves, a cardboard box, and some other materials along with some basic supplies and crafts. Tutorial
2. DIY Suncatcher Terrarium – Adult Crafts for Seasonal Home Decor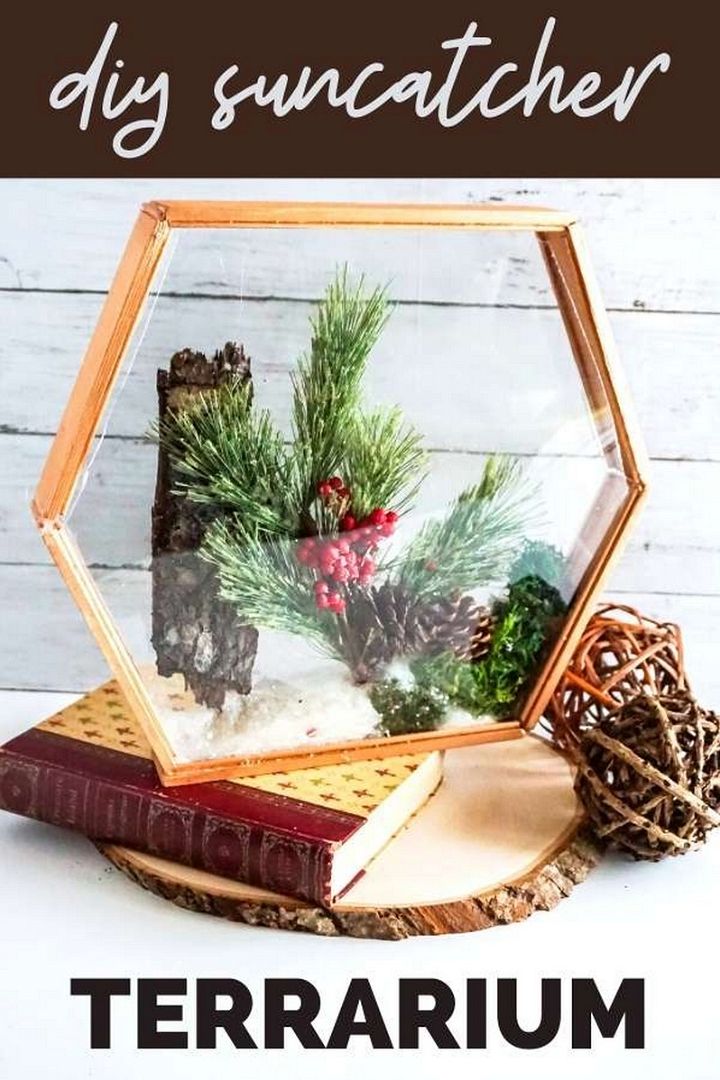 Suncatchers are so amazing and liked by most of us. Have a look at this beautiful sun catcher terrarium that you can very easily and conveniently try. This project is inspired by a geometrical terrarium. This might be a perfect idea for seasonal Home Décor. Try this out and make your window looks decorative this summer. Tutorial
3. Buffalo Check Pumpkin Decor for Fall – Easy Fall Decor Idea for the Home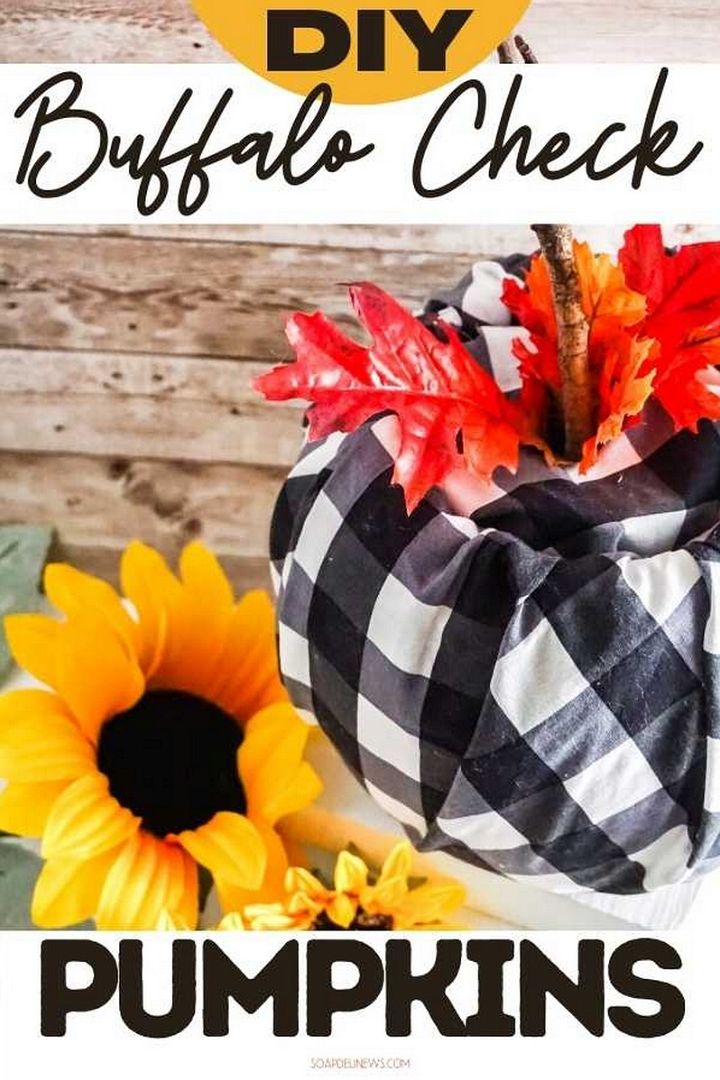 If you are also one of those who want to decorate their home according to changing seasons, follow this buffalo check pumpkin décor for fall. Making this pumpkin fall décor will not be expensive at all. For this, you need buffalo check fabric and cotton fabric both of half yards, a plastic pumpkin bucket, 1 stick foraged, faux floral fall leaves, and pool noodles. Tutorial
4. Star Wars Jawa Rocks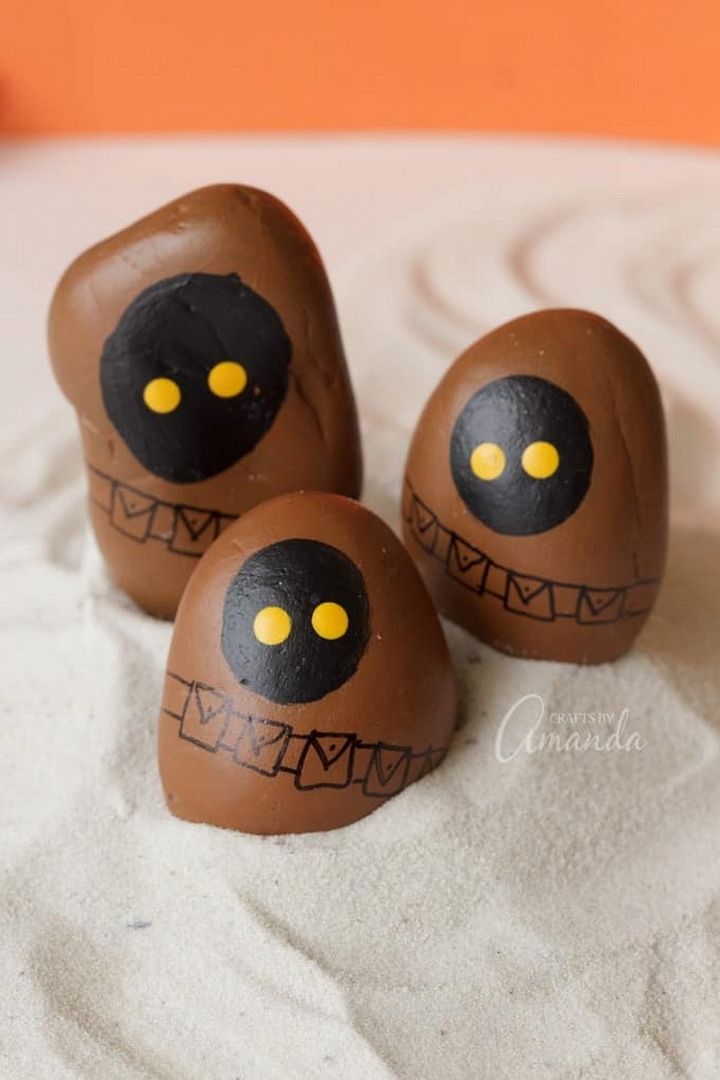 DIY Crafts For Adults: Making these small humanoids about three feet tall can be so much. However, you have to experience it to get that fun and enjoy the creativity. If you take out some time this summer and enjoy this activity with your kids, you will not regret investing your time. you will start the mission by taking smooth rocks washed and dried, acrylic craft paint, marker, round sponge, paintbrush, and sandpaper. Tutorial
5. Easy Art For Kids – Wire Sculpture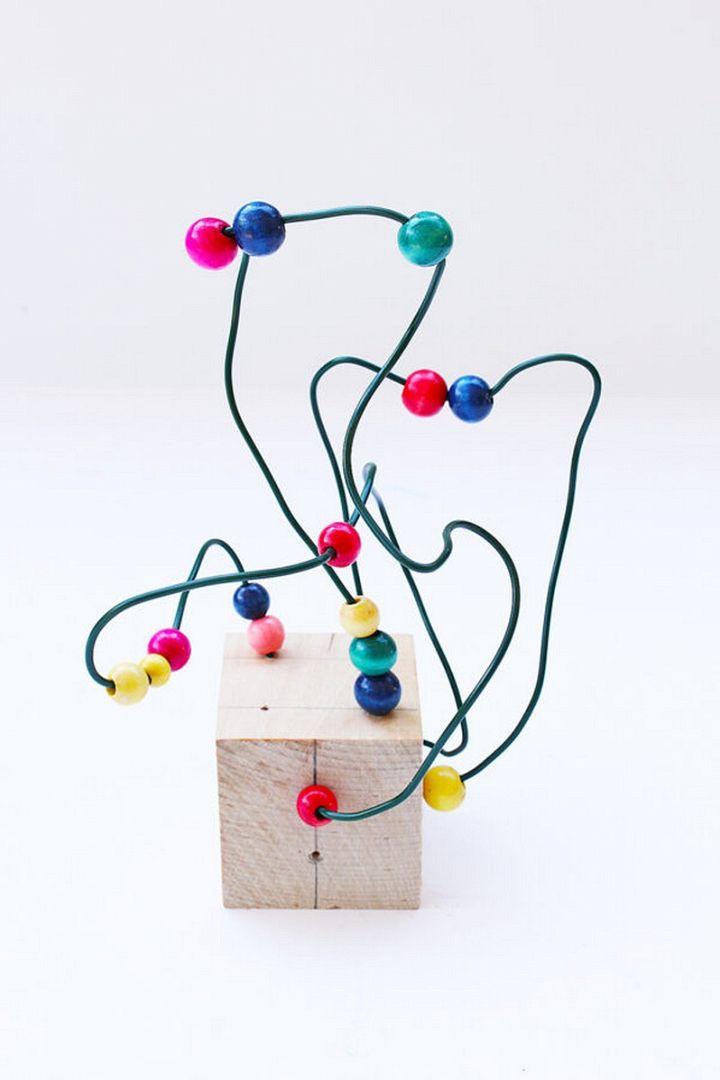 Wires are always fun to work with hence you must go through this project to see what's there for you to invest your time and energy on. Wire sculptures can engage you for a pretty good time as you enjoy it a lot at least most of us. This is not only a DIY craft for adults but for kids as well. Tutorial
6. No Sew Simple Fabric Bracelet Tutorial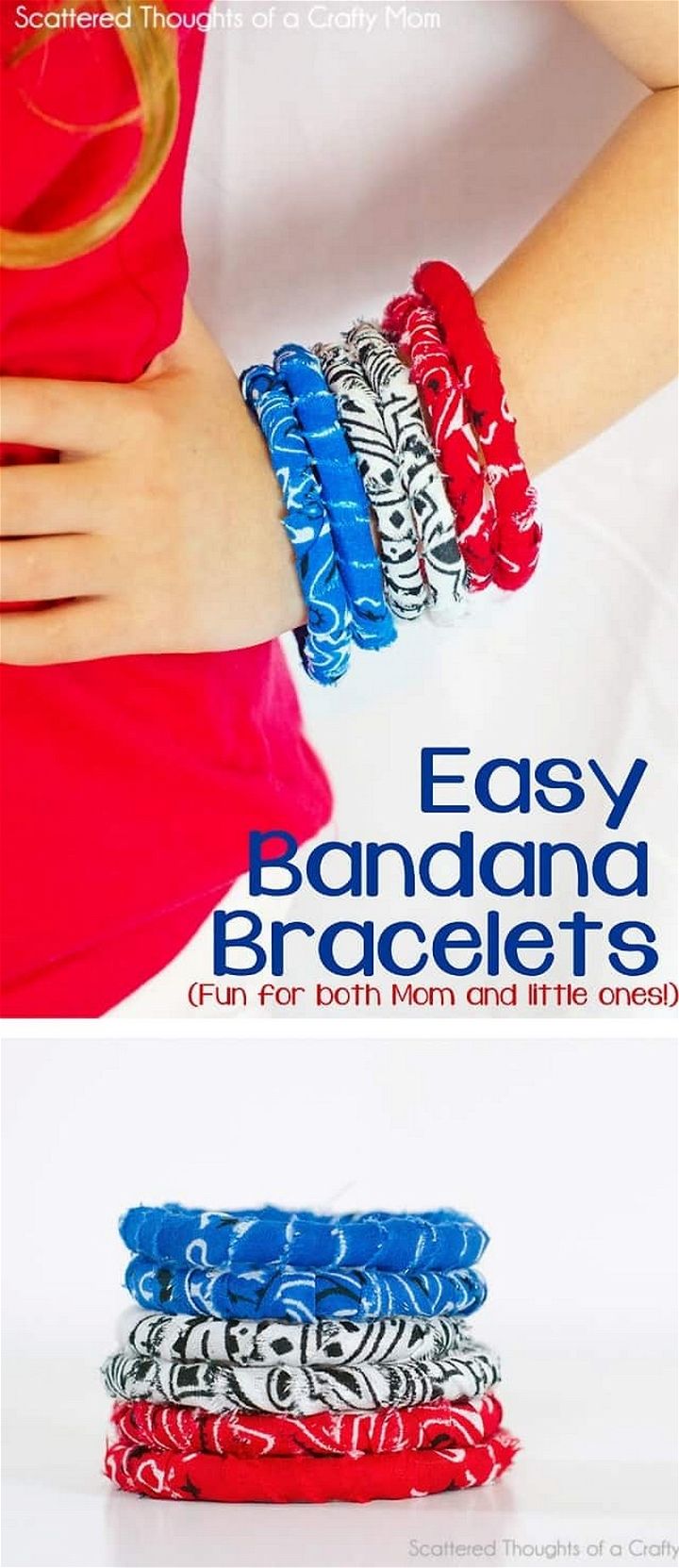 If you are one of those who really don't like sewing at all but still love accessories, this project will work wonders for you. This DIY bracelet is super easy to make and once you are done making it you will be proud to wear something that you made yourself. You can use the fabric of any print and color depending on your choice. So make your jewelry collection bigger and better. Tutorial
7. Rainbow Loom Bracelets For Adults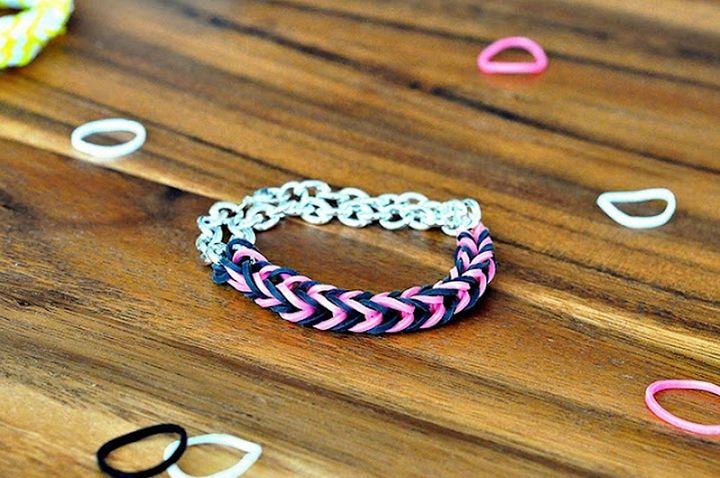 Loom bracelets can be so much fun to make and wear of course. This is a project of DIY craft for adults that will guide you and help you making some prettiest rainbow loom bracelets. you can just make this with your fingers and hence you can imagine the easiest process behind it. Tutorial
8. Totally Tubular Glitter Bracelets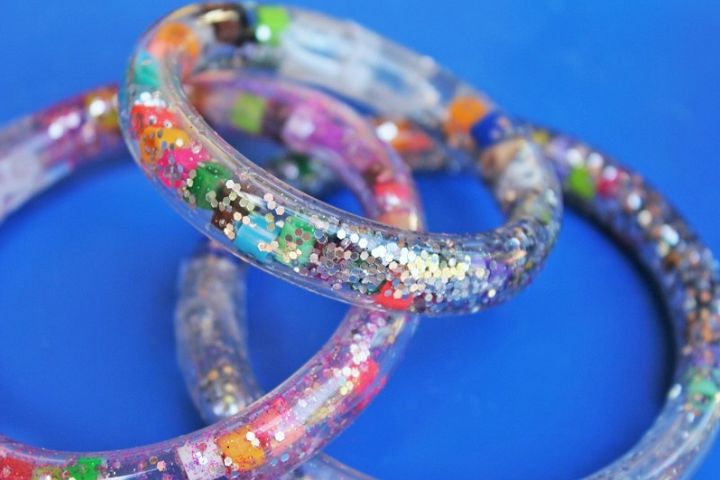 DIY Crafts For Adults: This DIY craft for adults will completely blow your mind. Although the concept is not new and we might have seen such tubular glitter bracelets in shops many times but this project here will guide you through the making of those bracelets so you must give it a shot and learn how to make this along with your kids. Teens and pre-teens can easily enjoy wearing it to casual parties and get together. Tutorial
9. DIY No Sew Bow Tie – Hair Bows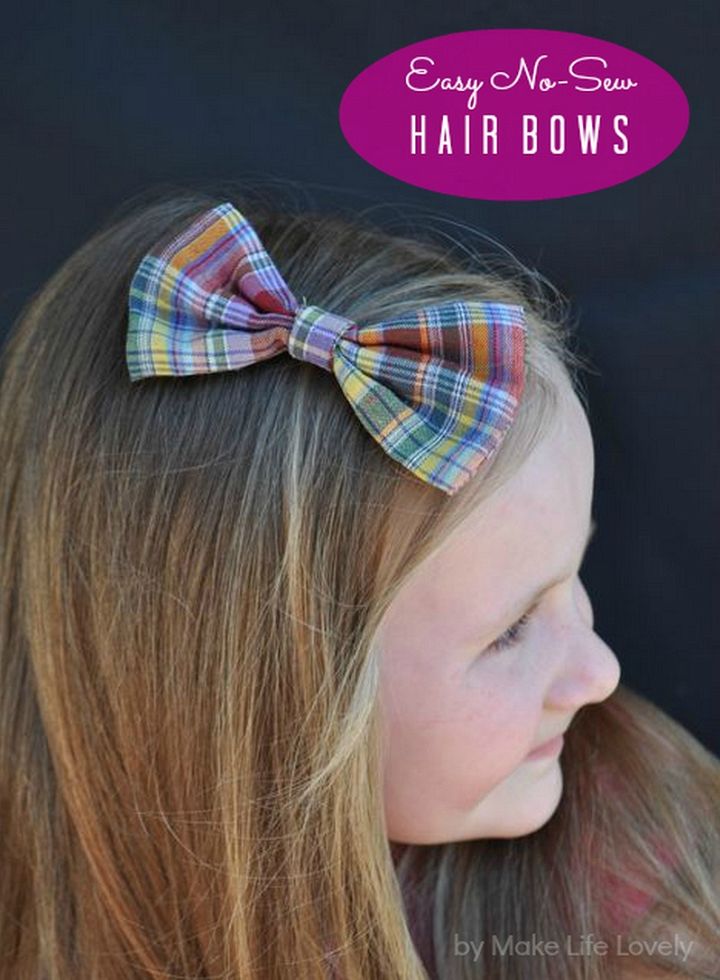 Bows look so cool and amazing and if you can make them yourself, that's a bonus. This project here will tell you and help you to make some very cute little adorable bows for your little girls. if you also like to tie bows on your little girl's hair, you must make sure you know how to make them for situations when you are unable to go and buy them on short notice. Tutorial
10. Friendship Ear Buds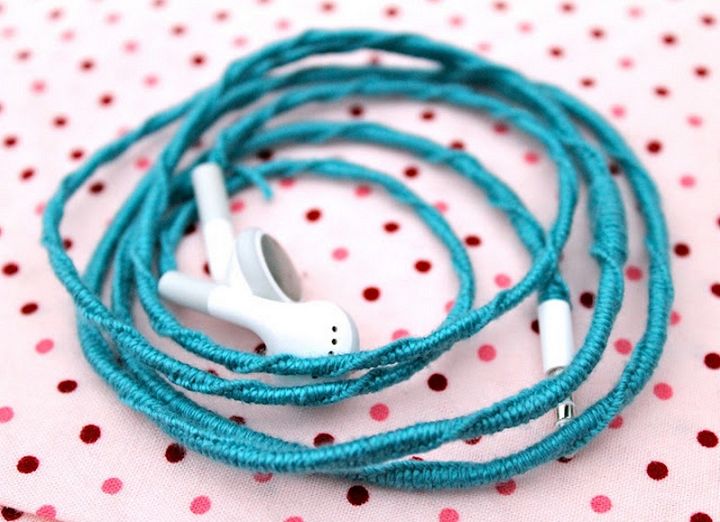 Have a look at these amazing friendship earbuds and see how you can also make your own versions of these. This project here is giving you instructions about making some really cool stuff like the one you see here. you have to first tie the string onto the end of the cord with a knot while leaving the tail and keeping it parallel with the cord as you go further, secondly, you have to bring the string under the bud while leaving a loop behind. The last step involves pulling the string tight against the cord as you can see and you are all done. Tutorial
11. Passing Down Our Ornament Tradition with Homemade Wood Blocks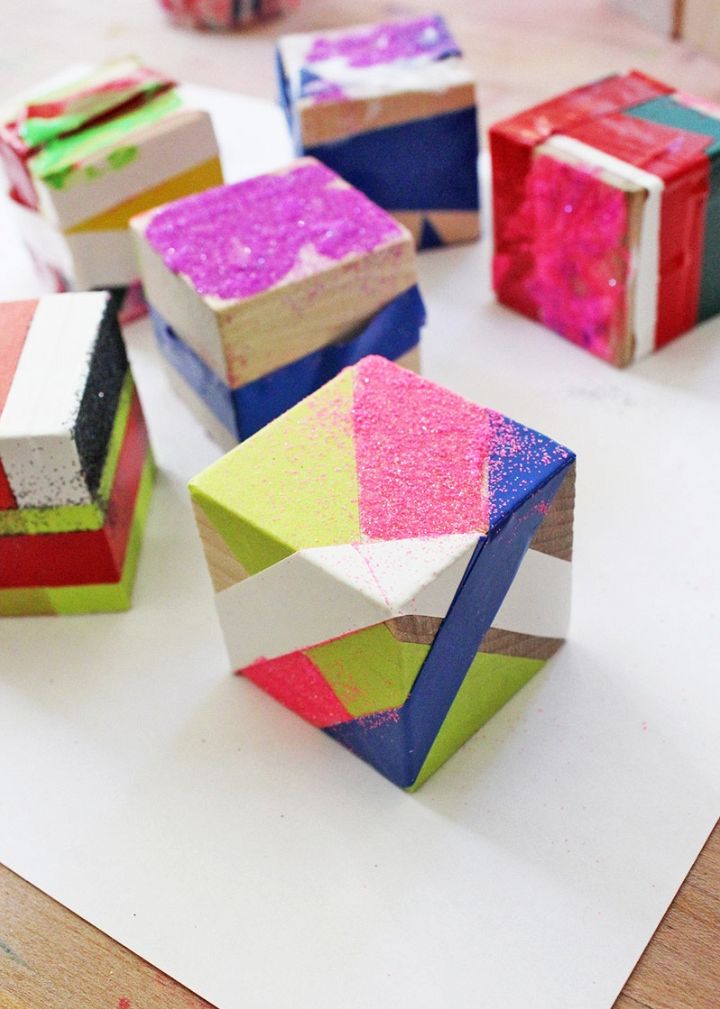 Homemade crafts are always better and cheaper. You can make crafts at home and enjoy making and using them easily with this project. This DIY project is about making homemade wooden blocks and you can see how amazing they look once done. Go through the entire tutorial to learn completely about the project and you will be amazed by the end results of your efforts. Tutorial
12. Bendable Fabric Flower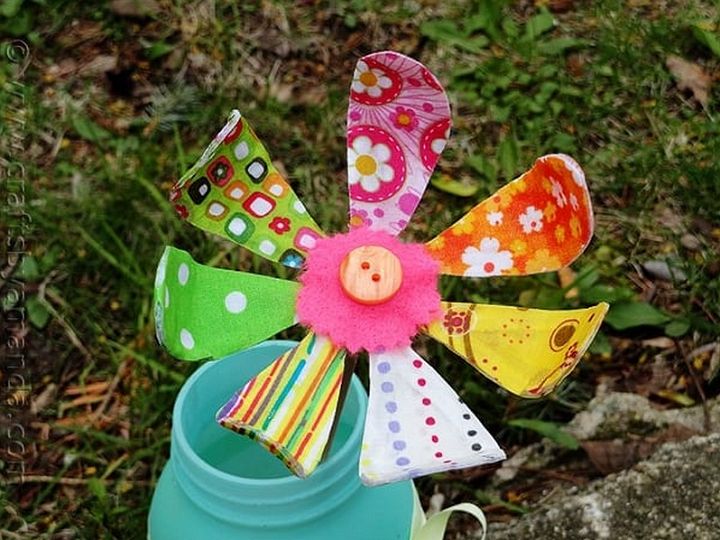 With just fabric, we can make some of the most amazing crafts and projects. This DIY project is all about making fabric flowers that are bendable and you can see in the project how pretty and beautiful it all seems to be. You can also make your own version of the crafts that you see or learn from anywhere especially if you are the kind of person who wants to spend time in productive activities. Tutorial
13. DIY Tissue Paper Covered Pots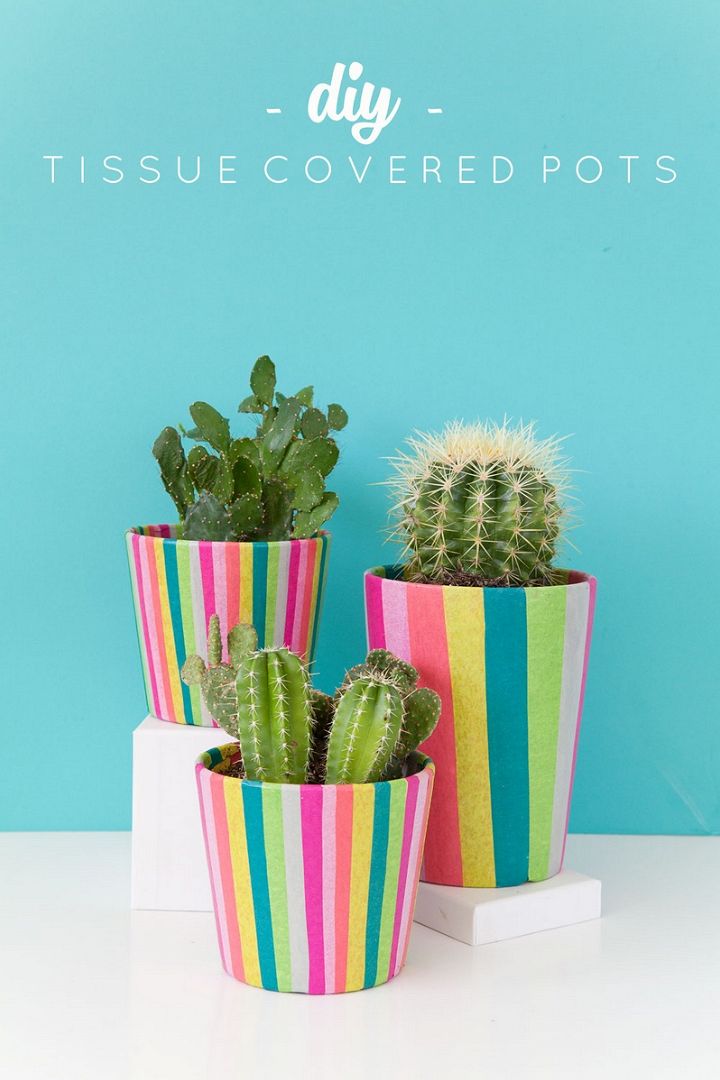 If you are also of those who also like to make crafts with tissue paper, you will like this project a lot. This DIY craft for the adult project involves the making of flower pots with tissue paper. This beautiful project here needs some tissue paper of course, a dishwasher safe mod podge, paint brush, Ikea , scissors, and plant pots. Tutorial
14. DIY Foam Cactus Sign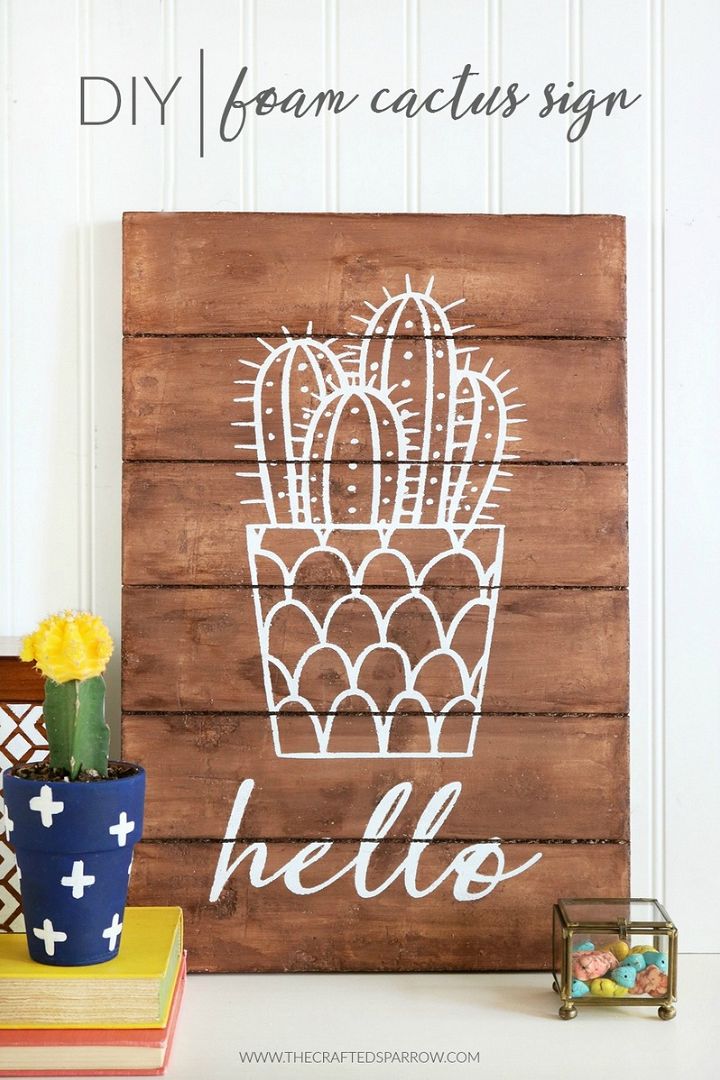 There are many things that you can do when you get bored, especially in summer. However, it's always better to engage yourself in activities that help you use your creative skills and is productive and constructive. You can make things for your home décor like the one you see here. This cactus sign can be displayed wherever you want such as on your kitchen windows patio etc. Tutorial
15. DIY Glitter Wooden Gift Crate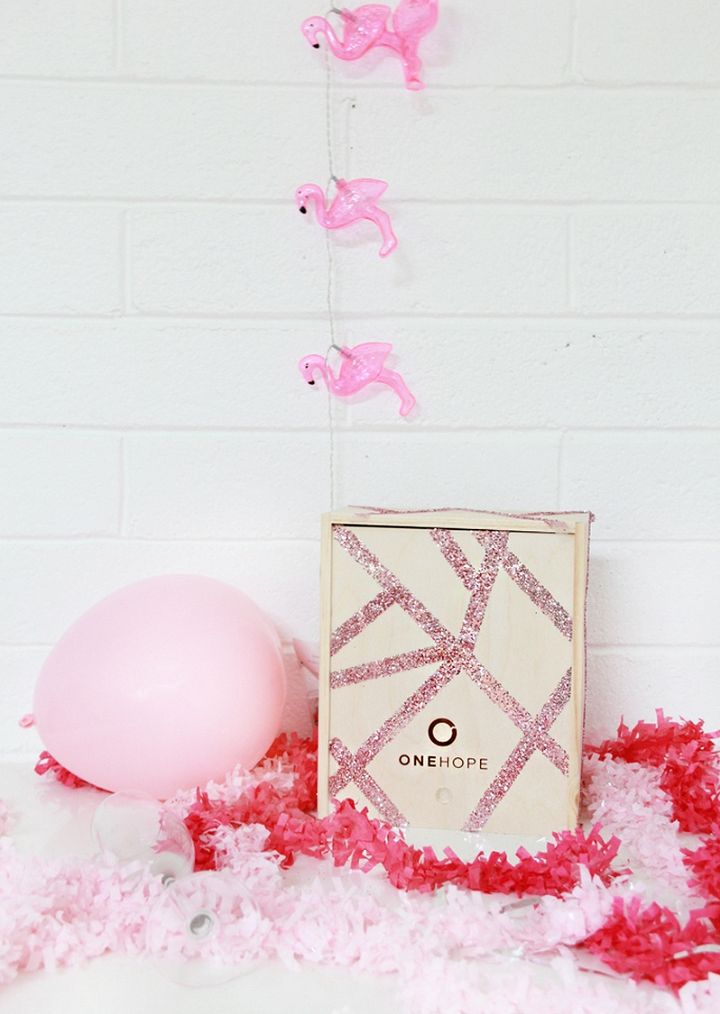 DIY Crafts For Adults: Wooden crates are not expensive at all and we can easily manage to arrange them without spending much time and money. You can convert wooden crates into gift boxes very easily and conveniently with the help of this project. You can use some glitter to make these gift boxes look happening and attractive. Tutorial
16. DIY Felt Tote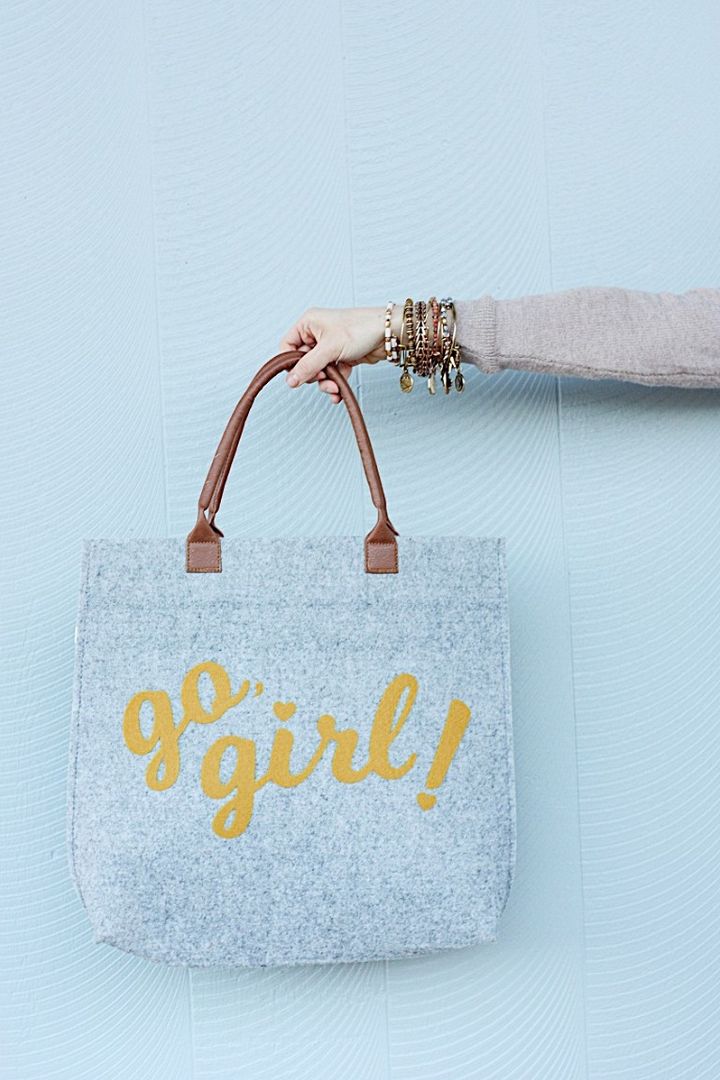 Felt sheets are so amazing to work with. They are flexible in terms of making different stuff with it. You can create some amazing DIY crafts for adults with just felt sheets and some basic tools and supplies. This is a felt tote bag here that you see and you can also make your own version of this by following the project carefully. Tutorial
17. DIY Glitter Mason Jar Tutorial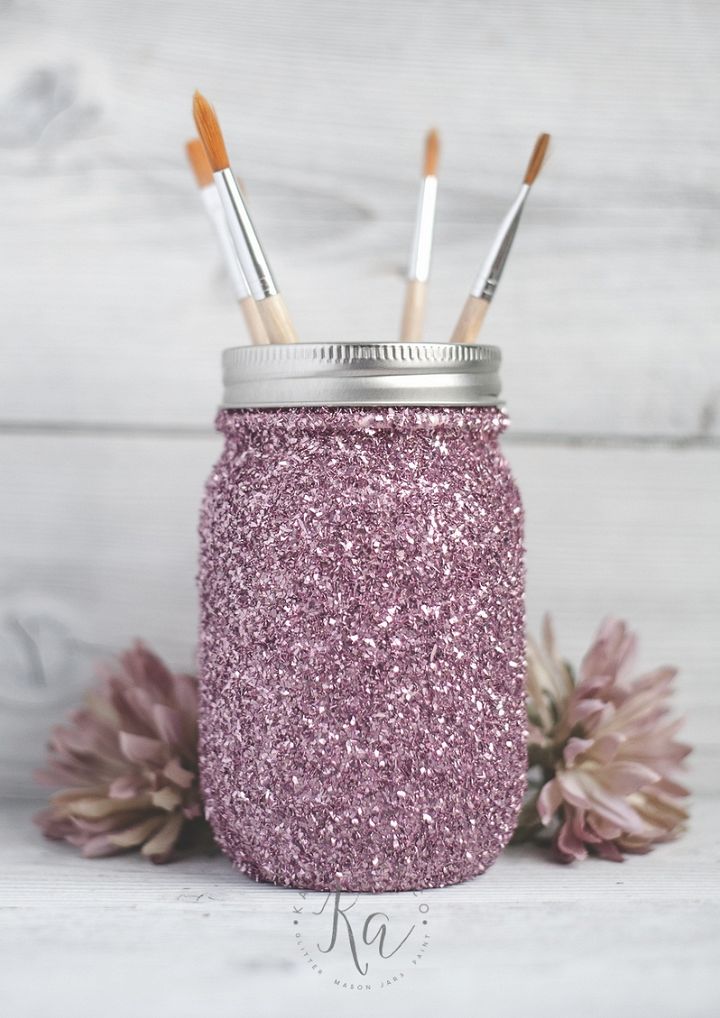 We have an amazing tutorial here that can help you out especially when festivals are around. This is a simple mason jar covered completely with glitter and transformed completely. Have you ever tried converting a simple and basic mason jar into something really amazing like this? If not then try this out as you only need some glitter, mod podge, or any other glue and a mason jar for this project. Tutorial
18. Air Dry Clay Magnets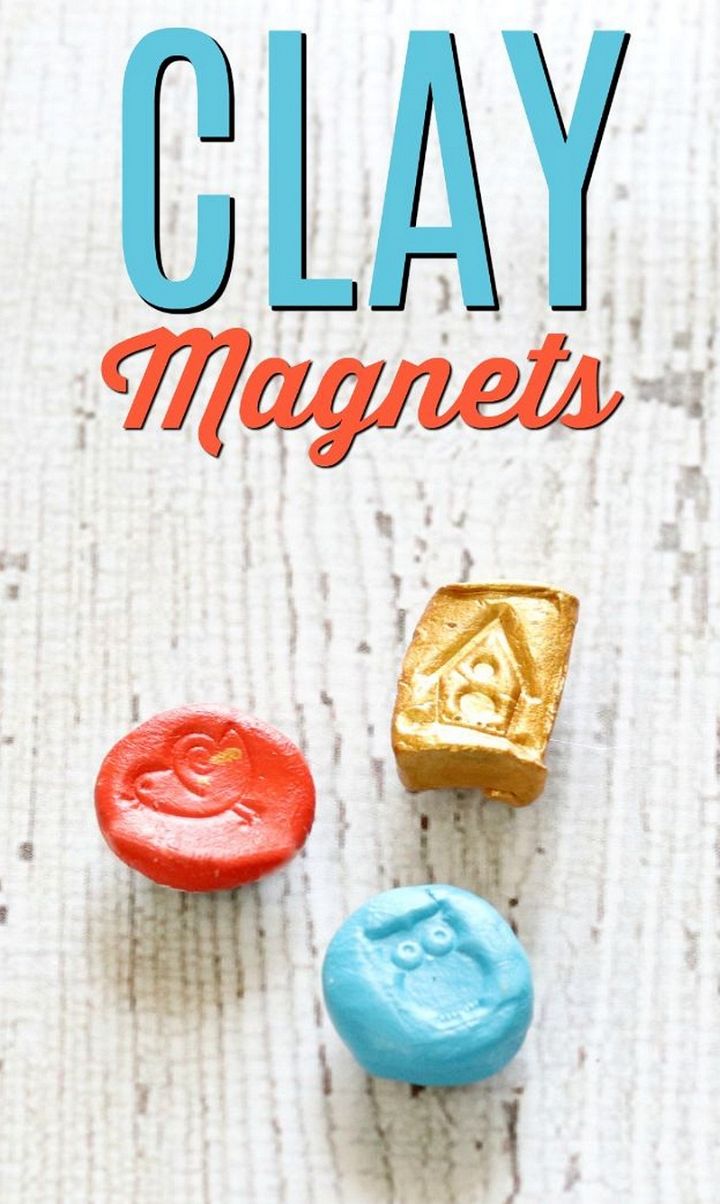 This project of art and crafts is so fun and super easy that every beginner can relate to it. Air-dry clay is something that can do wonders when it comes to creative activities. Once you are done making anything nice with air dry clay, turn it into a magnet and impress everyone walking by the fridge in your house. Tutorial
19. Anthropologie-Inspired Painted Plate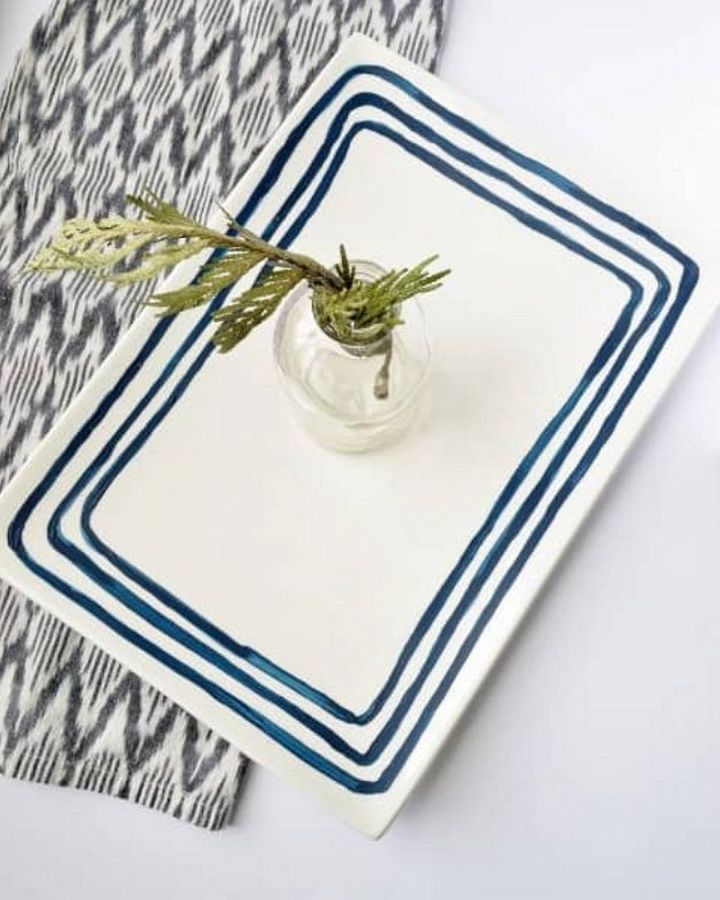 Painting can be a perfect DIY craft for adults. As we know that the holidays are coming soon. Therefore this DIY anthropology inspired painted plate is a must-try when you look for an interesting activity to try on any of the holidays. For this, you need a ceramic tray, paintbrush, and acrylic, or ceramic paint. Tutorial
20. Easy Sun Catchers With Coloring Pages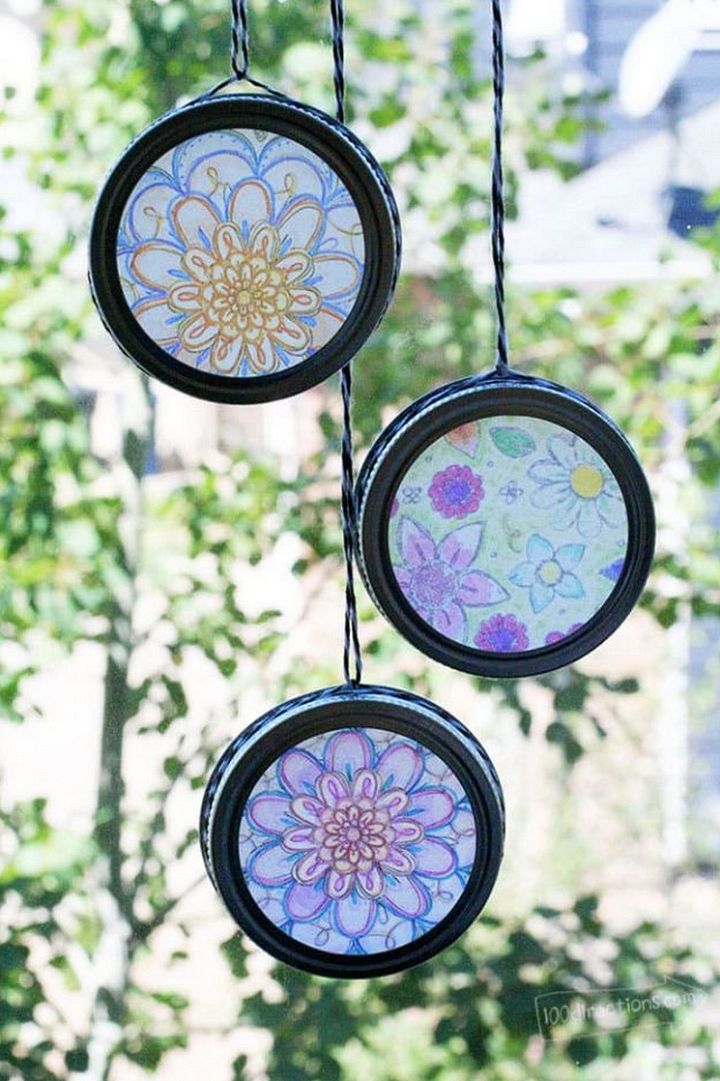 It is understood that we can make sun catchers with literally anything and everything. Since this project is relatable to beginners, coloring pages are used here for making sun catchers. This project will only take 15 minutes of yours and you will be amazed by the results. Tutorial
21. DIY Luggage Tags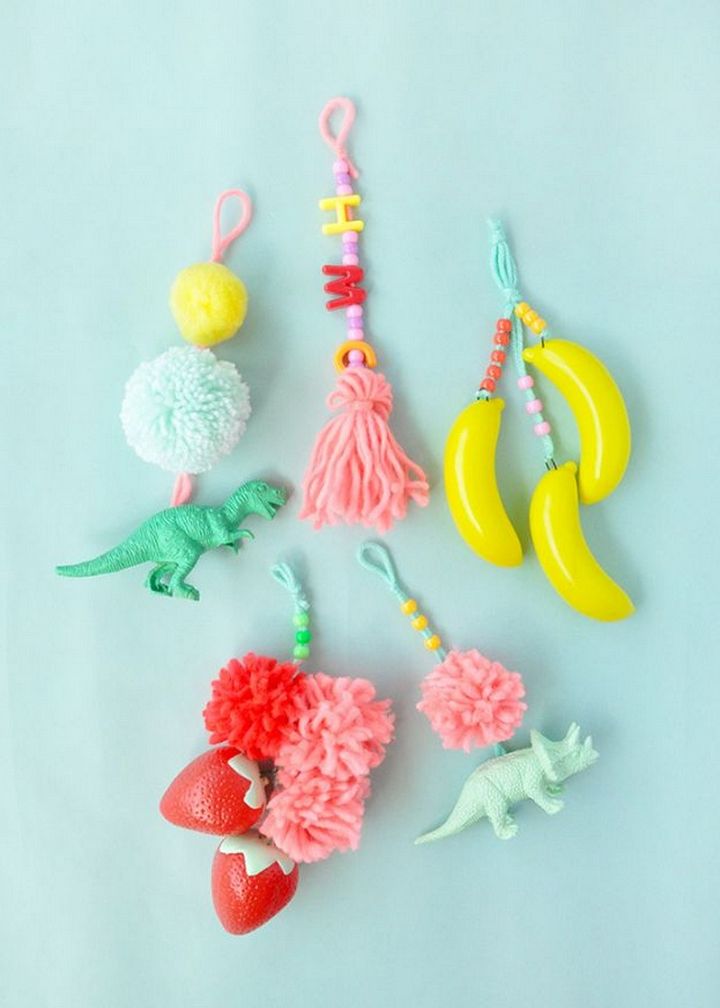 If you are also one of those who really like to have fun stuff like key chains, tags, and other similar accessories, then pay close attention to this project so that you can end up making some very nice luggage tags. Follow the process carefully and you will realize how easy this all can be. You can also add pompoms to this project as well as some smaller objects from keychains. Tutorial
22. DIY Felt Bouquet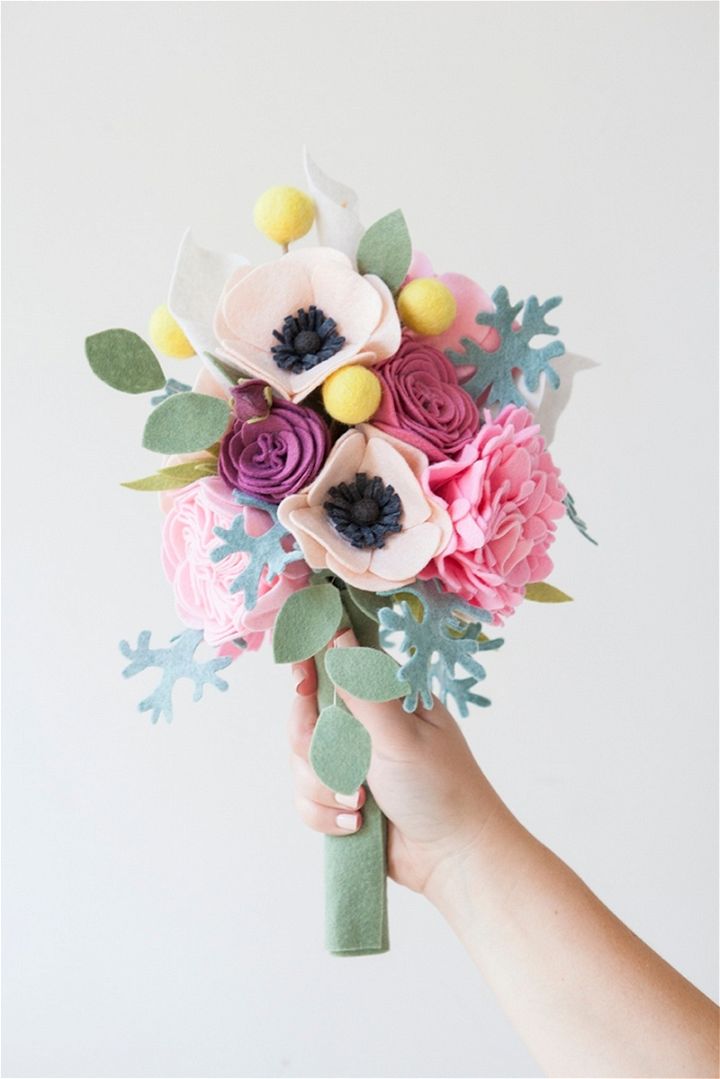 Felt sheets are always amazing to work with as they can be used easily and very conveniently in many DIY projects. This DIY felt sheet bouquet looks so inspiring and flawless that you definitely want to try it soon. This crafting project tutorial will blow your mind as this is super easy and contains much love due to the flowers. Tutorial
23. DIY Painted Feathers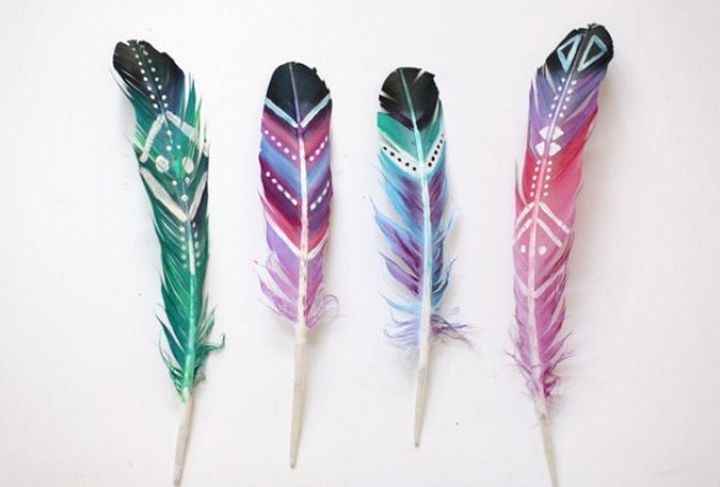 Feathers can be inspiring, attractive, and appealing to the eyes. have you ever tried to paint feathers? if not then this is the right time. you can engage yourself in an amazing activity like feather painting and see how you can make your own versions of this masterpiece. Tutorial
24. Turtle Template Coloring Page For Adults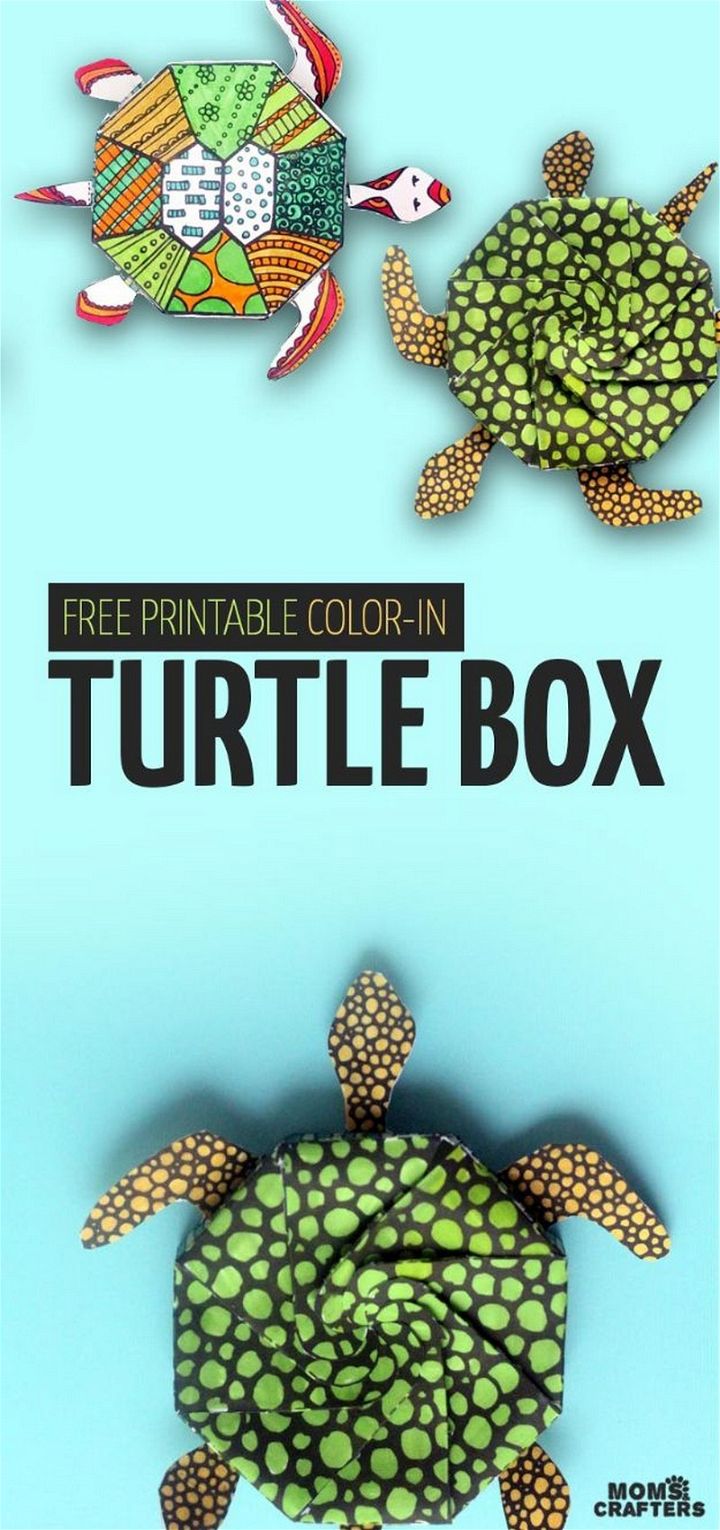 DIY Crafts For Adults: This 3d paper toy is all you need if you are looking for a DIY craft for adults for this weekend. This turtle box will double as a treat box. This might seem complicated but it's actually very easy. For this, you need some colors to fill in, scissors, a craft knife, a cutting mat, a scoring tool, tape, and a glue stick. You can make this project by following the simple steps and details. Tutorial
25. DIY Craft Kit For Adults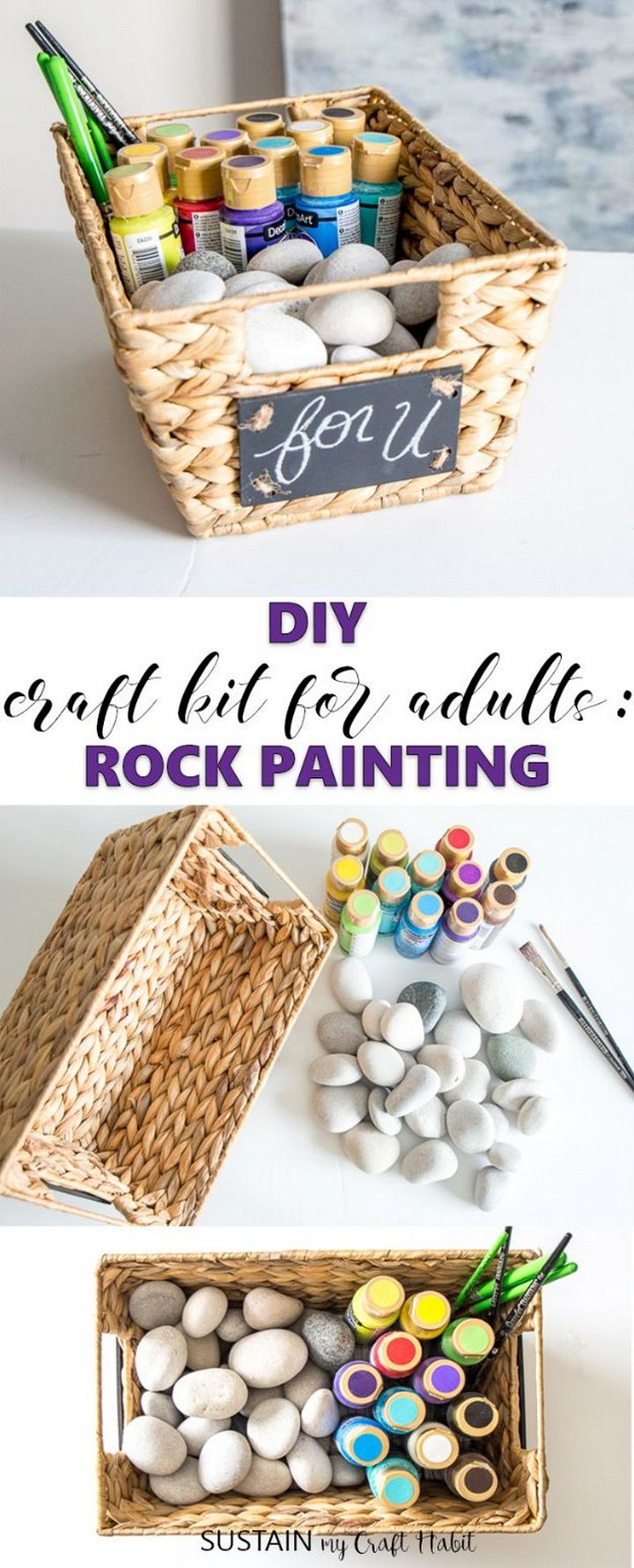 There are many craft kits available that adults can try and make the most of their spare time. We all get bored when it's holidays and vacations, try some interesting and fun crafts and you will see how much your inner talent is within yourself. You can gift this craft kit basket to anyone just to make them happier and feel loved by you. For this kit, you need sorted-sized rocks, paintbrushes, acrylic paints, and rock painting books. Tutorial
Conclusion:
You can not only enjoy these DIY crafts for adults yourself but also can gift them to other people in order to help them in making the most of their spare time and spend some time in a constructive and productive activity. All the projects here are so easy and super budget friendly that almost everyone can try them without spending much of their time or money.