The 30 DIY Card Ideas – Fun and Easy to Make Ideas that we see here are will make any of the special occasions even more special. We all want to make mother's and father's day happier every year and with these greeting card ideas you can make your mothers and fathers feel special about the bond they share with you. You can play around colors while making these diy greeting cards. You can make your cards special and appealing by using embellishments, tie and die technique, stitching technique and many more ideas given here.
All the diy idea to make greeting cards are not only different but also unique in their own ways. You can easily get along with any of the ideas here by following the directions given in the details. These are all handmade cards that you see here and handmade things are always special and have that warm feeling in them. You can now make your special events happier and more joyful with diy lovely greeting card ideas instead of some expensive ideas to celebrate.
1. Watercolor Birthday Card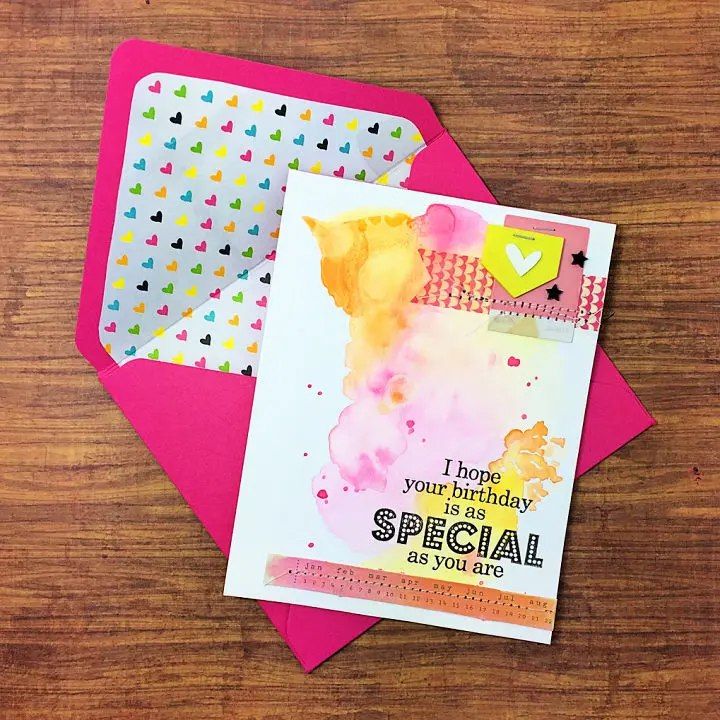 This diy card idea is something that the little kids can easily get along with. This is a watercolor birthday card that is made in a simple way. You must look into the details of this craft and see how you can supervise your kids in the making of something amazing like this. Tutorial
2. DIY Tie Dye Greeting Cards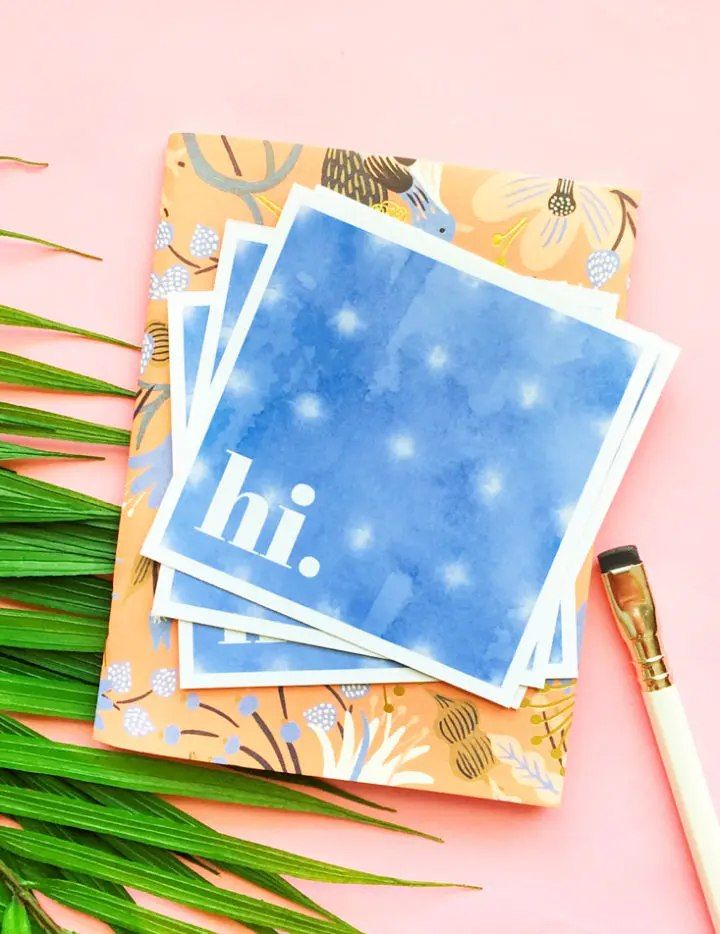 This is a tie and die greeting card idea that can help you explore your creativity. The materials that you will need are printer, scissors, white cardstock and silhouette studio. You will also need to create a design for the border of your greeting card. With some creativity and effort you will be able to get some amazing greeting cards. Tutorial
3. Happy Teachers Day Card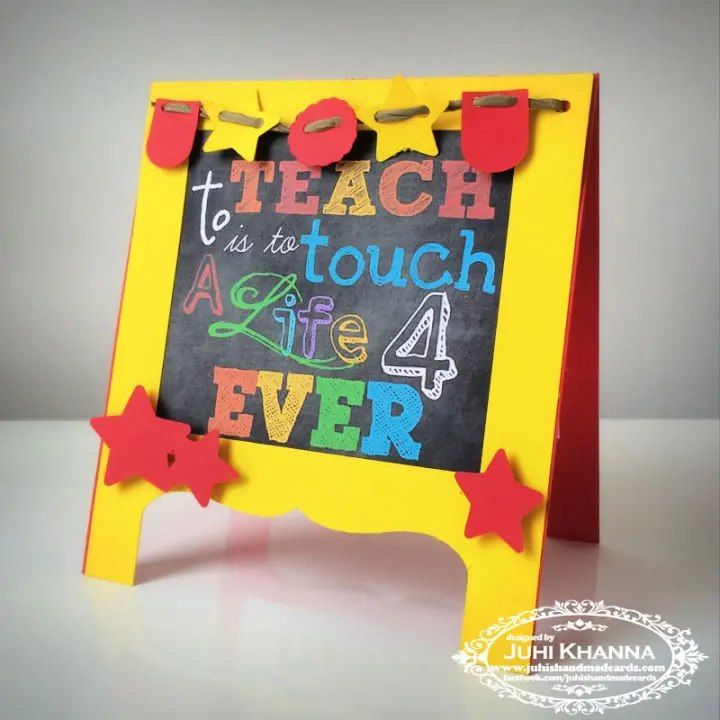 Let's see how an amazing greeting card can be made for a teacher. With the help of this project you will be able to make something that can surprise your teacher and make her happy. With this greeting card plan you can make your teacher realize how much of respect you have for them. Tutorial
4. Creative Love Card For Him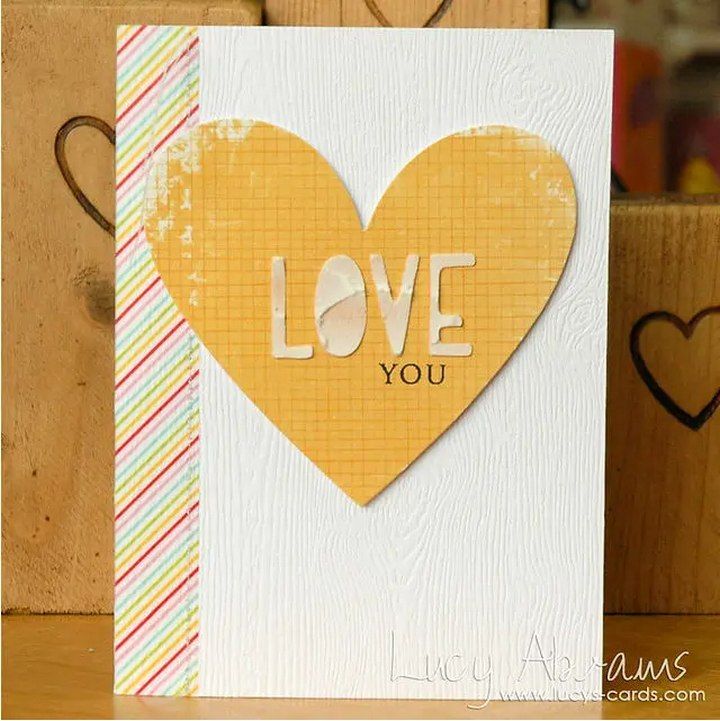 If you wish to surprise anyone in your life, this diy greeting card plan is the best thing you can do for him. Look into the details of this craft and see how some basic skills and creativity can take you too far in making someone feel special and amazing. Tutorial
5. Birthday Card For Best Friend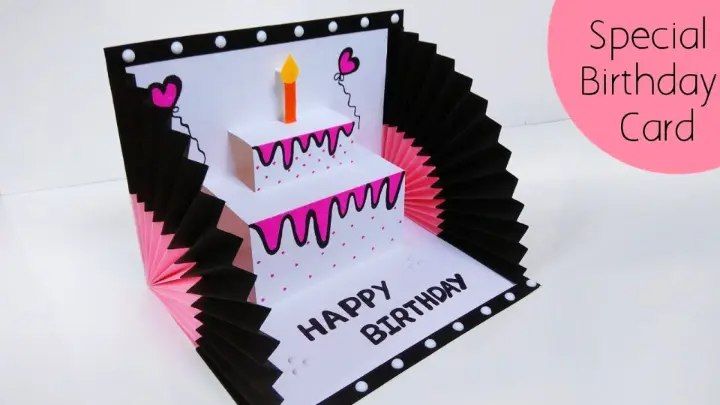 If you have anyone's birthday coming soon, this greeting card plan will definitely help you in making the special day more special. A tutorial is given here that tells you everything in detail and step by step so that you do not miss out on anything. You can see how some of the unique tricks and techniques are used in the making of this greeting card here. Tutorial
6. Valentine Card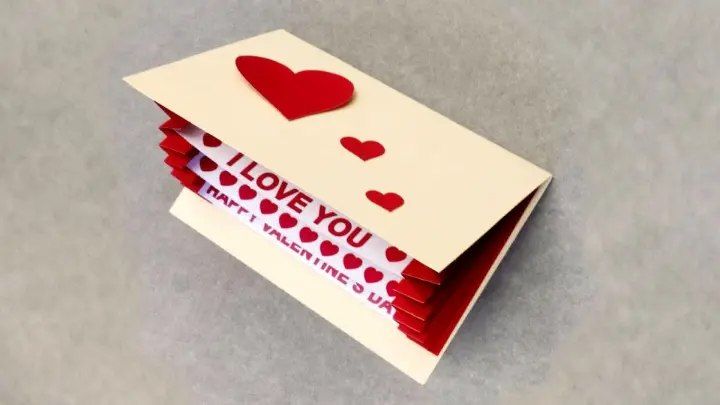 If you have no plans in mind for the Valentine's Day coming soon, this greeting card seems almost perfect to express your feelings for someone special. Complete details are given here along with a tutorial so that you can easily get along and make something to express your love and emotions for someone in your life. Tutorial
7. Birthday Card For Grandma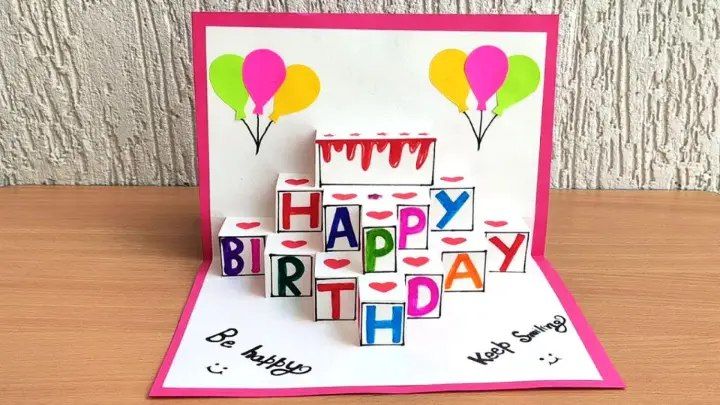 This is a birthday card plan here that you can also catch up with to make your grandmother happier for her birthday. Besides written description you will also find a tutorial also so that you can follow the step by step directions and make something worth it at the end. Tutorial
8. Funny Cat Mouse Birthday Card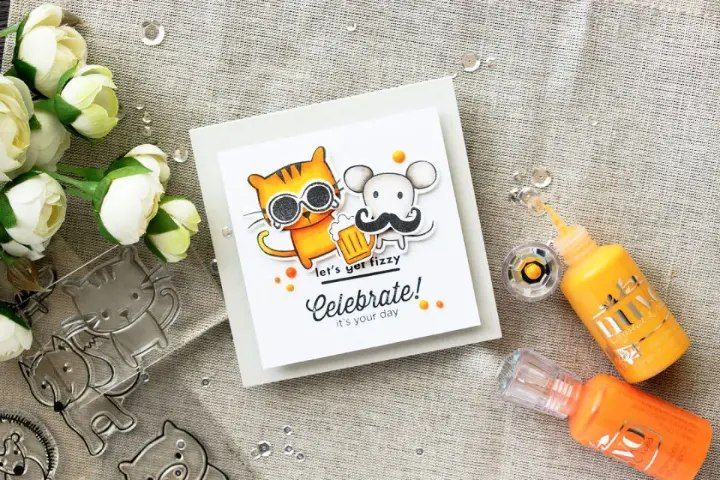 This diy birthday card is surely a piece of art and you can make this for anyone's birthday to make it more special. This is a cat mouse birthday card plan that anyone can try while using their own creative skills. See the complete details of the project and see how things can be done in your way. Tutorial
9. Full of Fun Love Card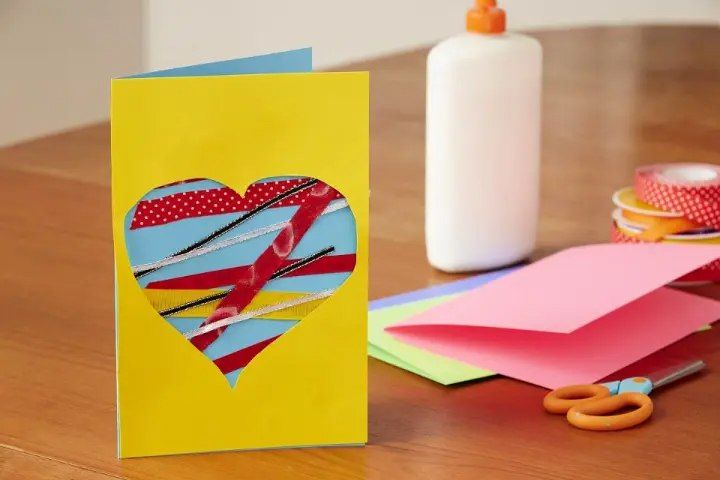 This is a full of fun love card that anyone can easily make by themselves. You must use your own creativity and skills in making any occasion special like birthdays and other events. This fun filled project is especially for the occasion of birthday and it looks amazing. Tutorial
10. Making A Miss You Card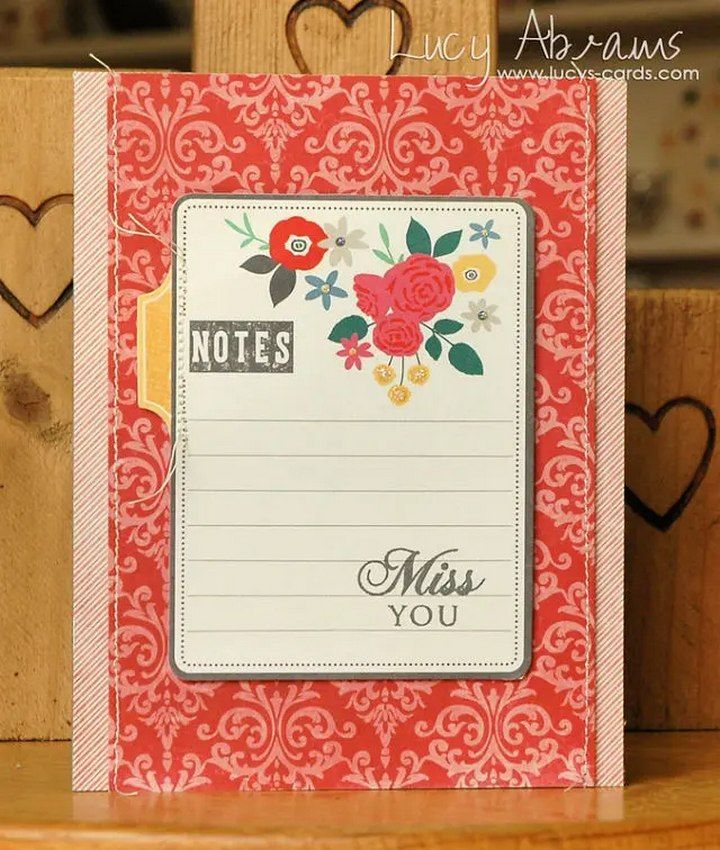 If you also wish to make a card for someone to make them realize that you miss them, this project seems perfect. A complete detailed project is given here so that you can easily get along. If you are missing someone, it's very important that you express your emptions to them and a greeting card is the best way to express such emotions to anyone special in your life. Tutorial
11. Handmade Masculine Cards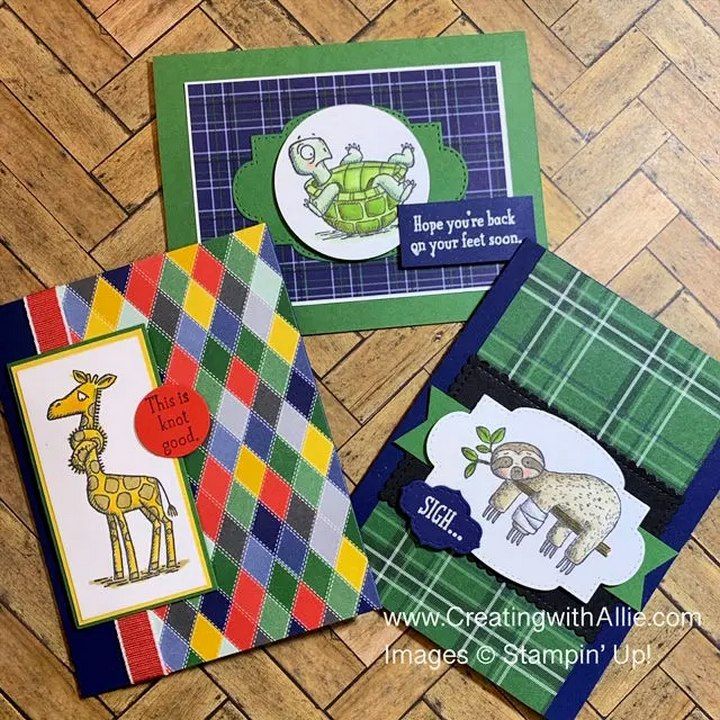 Look at these handmade card here in this diy project and make your own version of these. Beautiful color combinations are used in the making of these cards and you can see the in the details how those colors are used to make the craft interesting and amazing. Tutorial
12. Stitching Card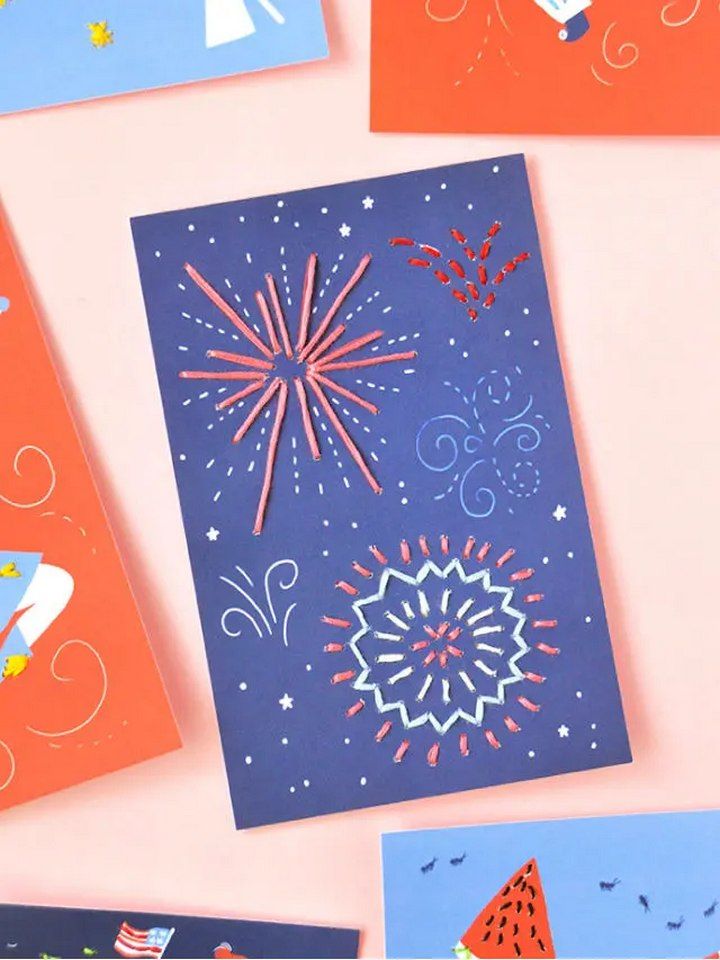 Have a look at this stitching card over here and see if you also like this. As we know that summers are already here and it's time to engage your kids in the fun filled activities like the one you see here. You will need things like printable stitch cards, embroidery thread, scissors, embroidery needle and a clear tape. Tutorial
13 .Printable Mother's Day Card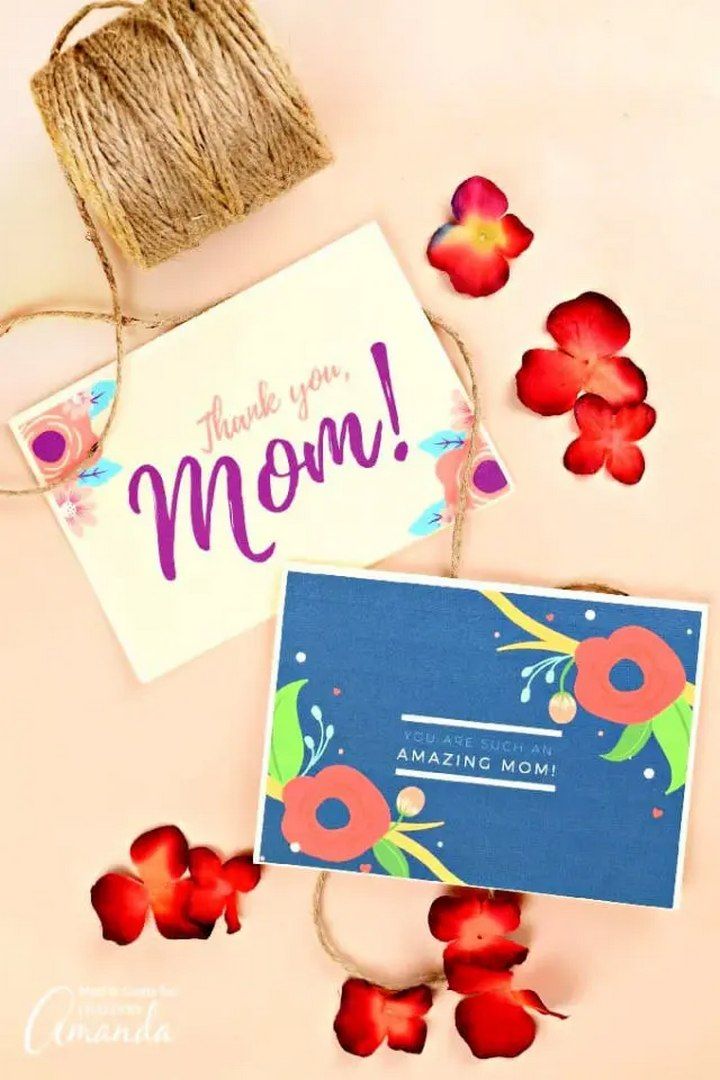 Mother's day is probably the most heartwarming day in the entire year and we must make sure that we celebrate it in high spirits with special things all over. This is a special diy mother's day card that you can easily make by yourself and make your mothers happy about the bond you share with her. Tutorial
14. DIY Origami Shirt Card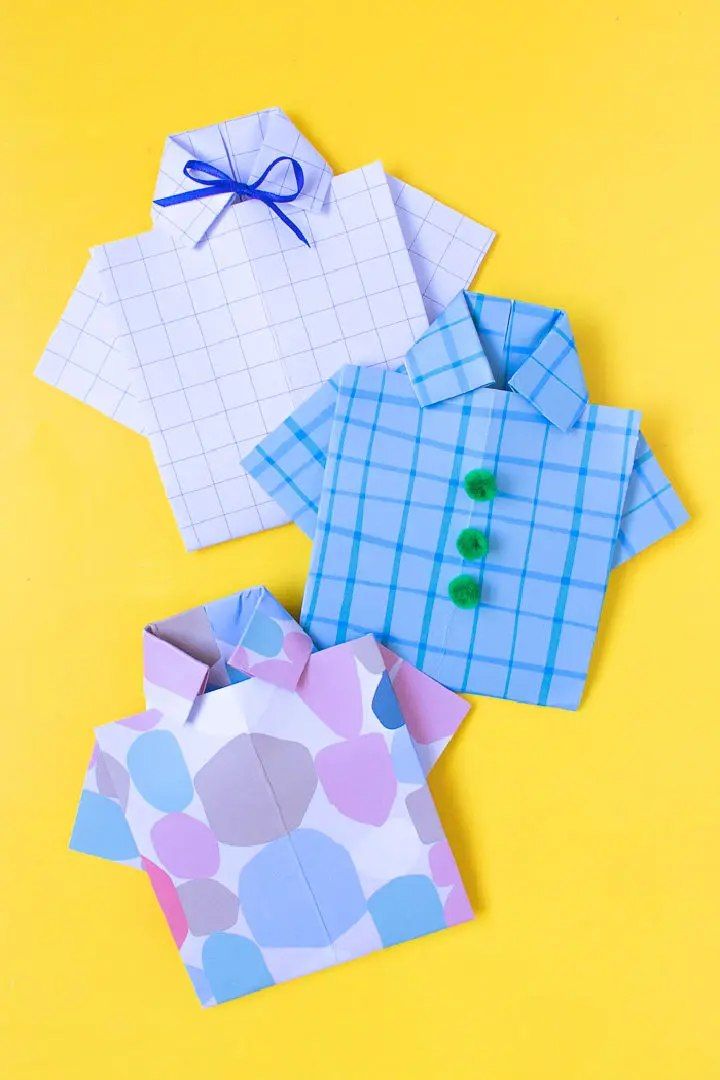 This is an origami shirt card that anyone can easily make easily within a few east steps. You will need a few supplies such as patterned cardstock, solid cardstock, scissors, glue and embellishments if you like. Gather the supplies and get started with the making of this very amazing craft. Tutorial
15. Handmade Cards For Teachers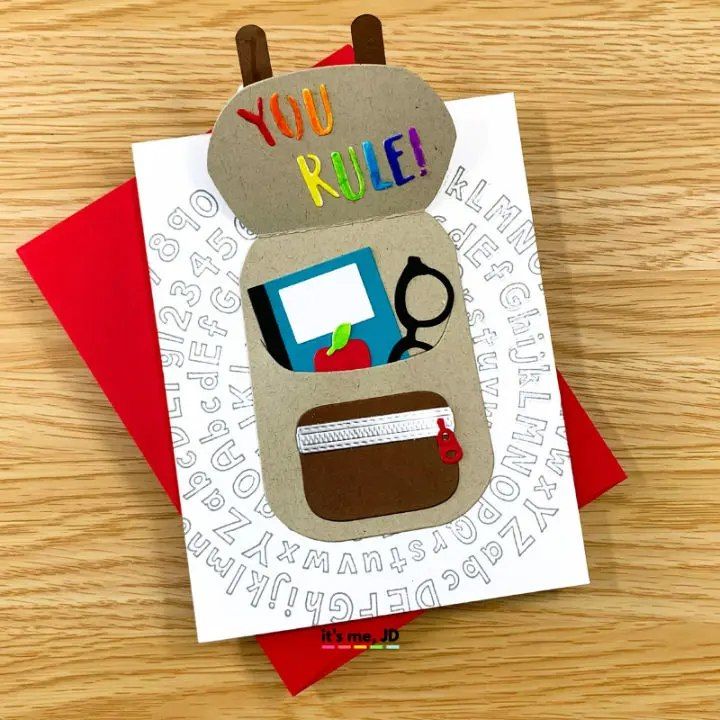 This is a handmade card for teachers and you can easily make this even with a very little knowledge about art and craft. While making this greeting card you must explore your own creative skills that you might have inside of you. Make your teachers happy with this amazing expression of respect and true emotions Tutorial
16. Handmade Fall Card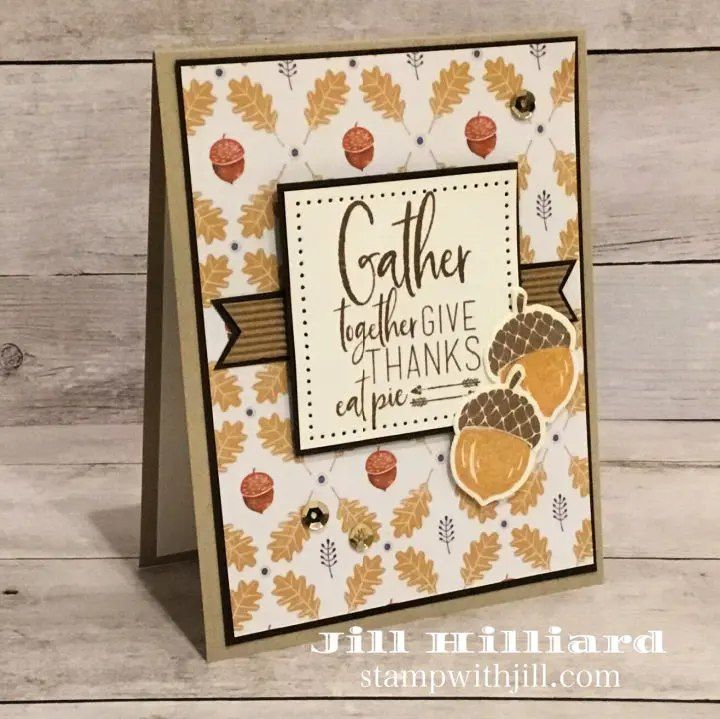 As we know that the season of fall is coming soon, therefore this project is something that you must try by yourself. You can make people around you happy and show your gratefulness and gratitude to them with your handmade fall greeting cards. It's time to welcome the season in high spirits Tutorial
17. Free Printable Bridesmaid Cards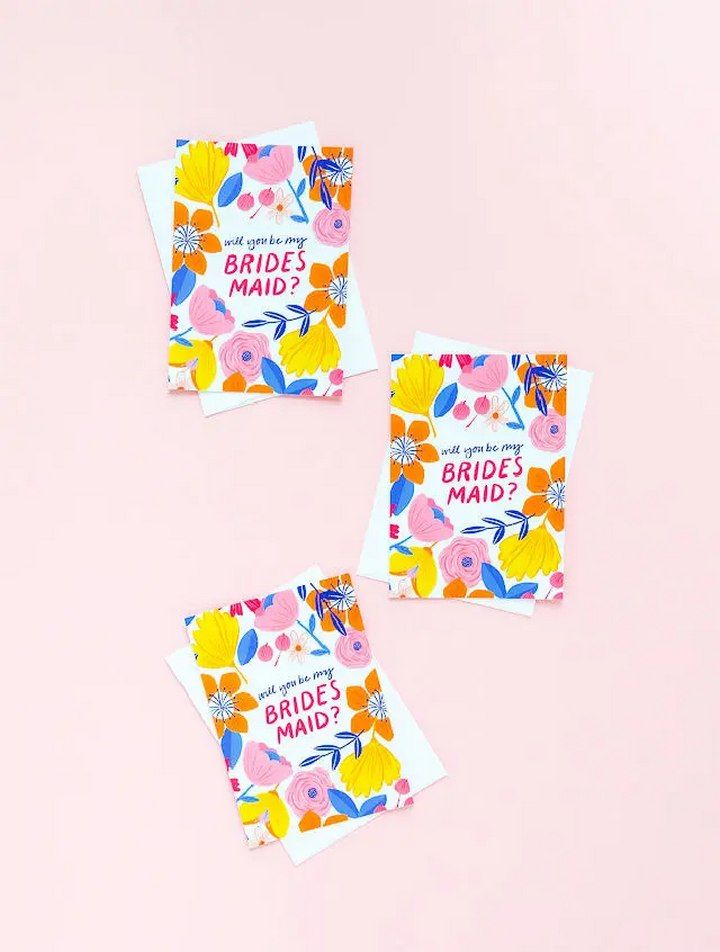 When anyone is getting married it's very important to take along everyone around so that people not only attend the occasion but also be an integral part of it. This is a diy project where a bridesmaid card is made through some special tricks and tips. Get started with this plan and see some amazing results towards the end. Tutorial
18. Make Your Own Scratch-Off Card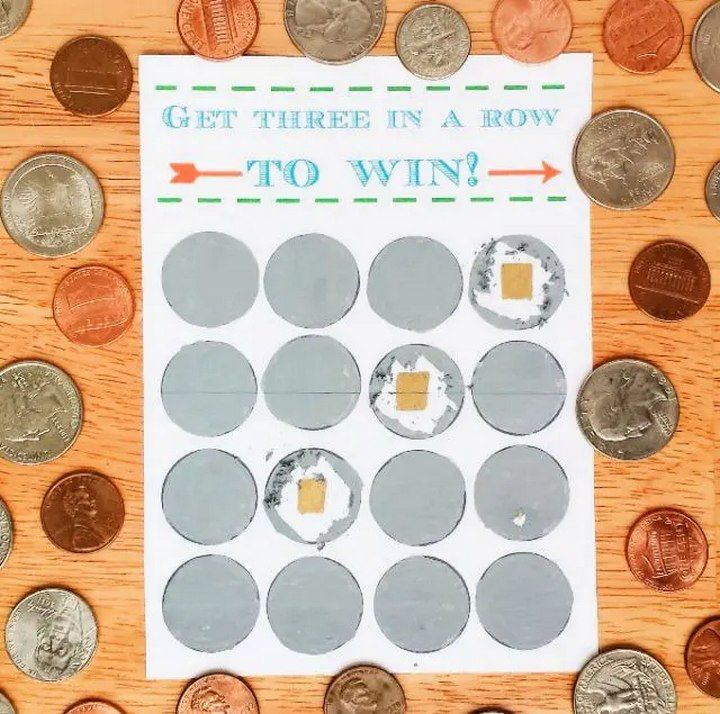 This is a scratch off card plan that you see here in this project. You will need scratch card template, paint, dish soap and packing tape. Grab the materials and see come creative greeting cards can be made within a few easy steps. Art and craft work are always amazing and you can do them in the nicest way by adding your own style into it. Tutorial
19. DIY Farm Animal Flash Cards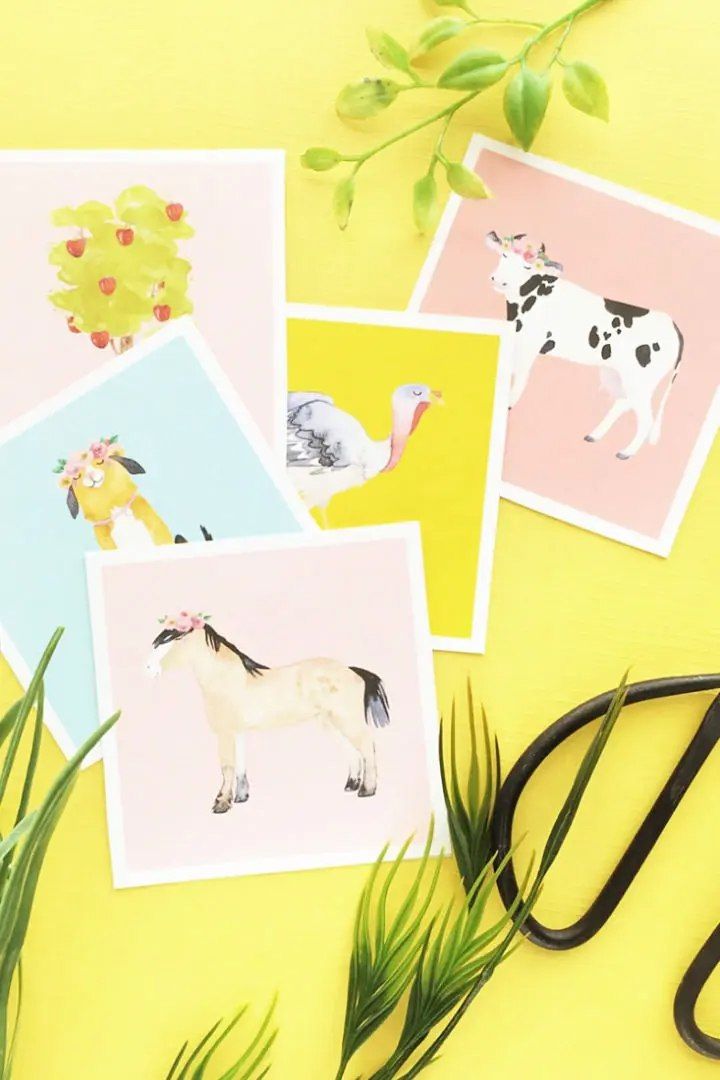 This is a diy project where you will learn to make greeting cards involving farm animals in the art. You will need silhouette studio free version, farm images, printer, scissors and sticker paper. These flash cards involving farm animals are so adorable that you will love to try them for sure. You can now satisfy the curious minds with the amazing sight words and flash cards. Tutorial
20. Snow Globe Card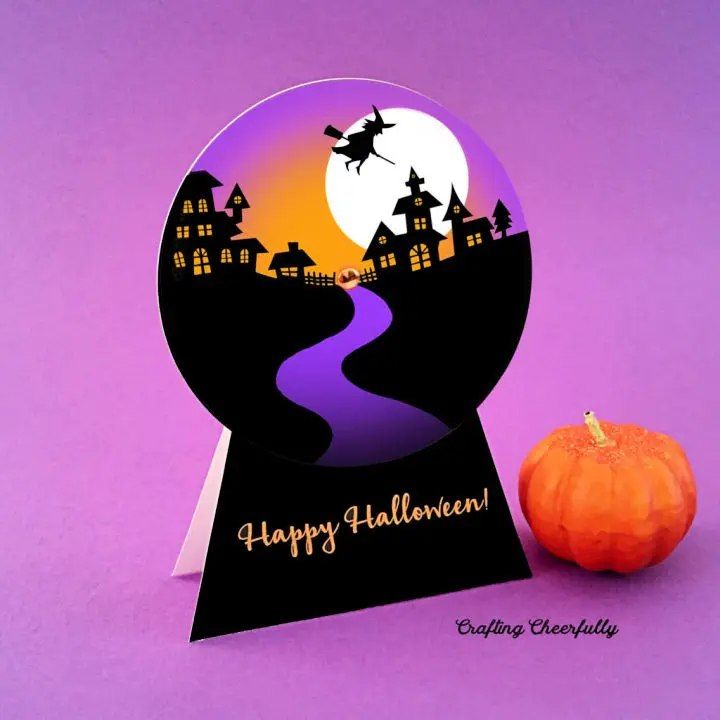 As we know that the Halloween is just round the corner therefore you will immediately attracted to crafts like these. You will need a free printable, cardstock, envelopes, craft plastic, brads, glue stick, scissors, craft knife and some optional supplies listed in the details. Tutorial
21. DIY Father's Day Trading Card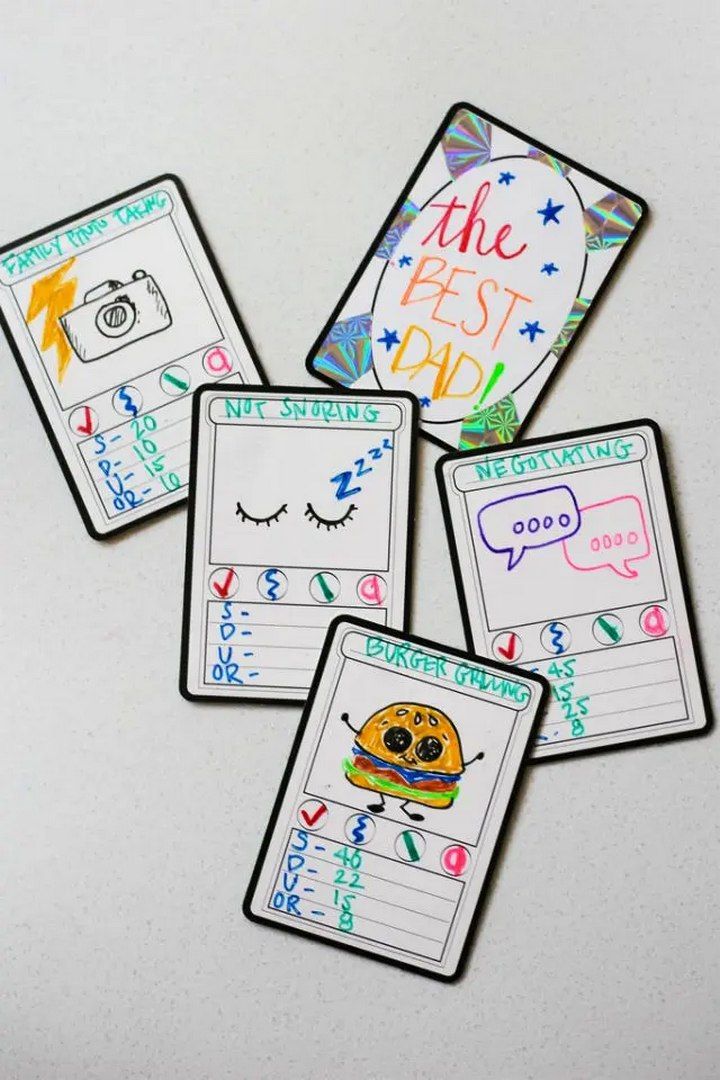 This is a father's day trading card that you can also make within a few steps given here. You will need modern trading card kit and some other supplies listed in the details. You can be as creative as you want while doing such art and craft work so try these out. Tutorial
22. DIY Get Well Soon Card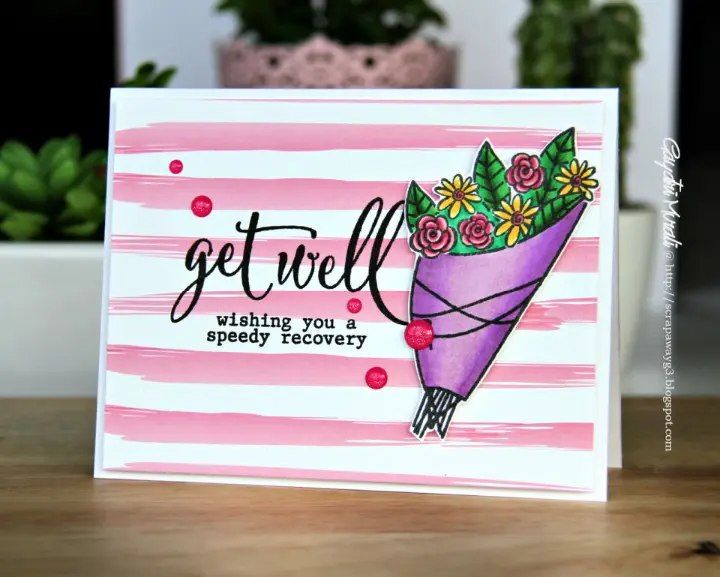 This diy greeting card that you see here is made for someone to wish a great health. You can make this get well soon card easily with the help pf this project and you will be able to create something different and eye catching. When someone is ill, it's very important to make them feel that they are not alone. Tutorial
23. Free Origami Photo Card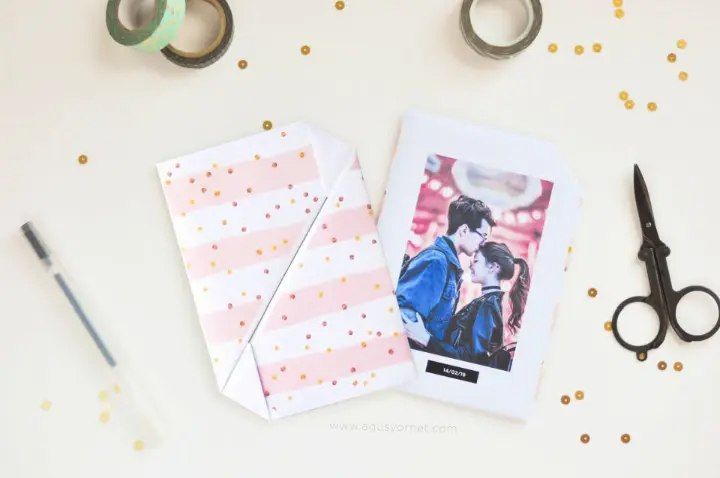 Take a look at these free origami photo card plan here and see how easily they are made. Complete details of the craft are given here along with the detailed tutorial that will help you in making your craft in a step by step process. With a little bit of effort you will be able to make something that you can make you super proud of your own creativity and skills. Tutorial
24. Beautiful Floral Recipe Cards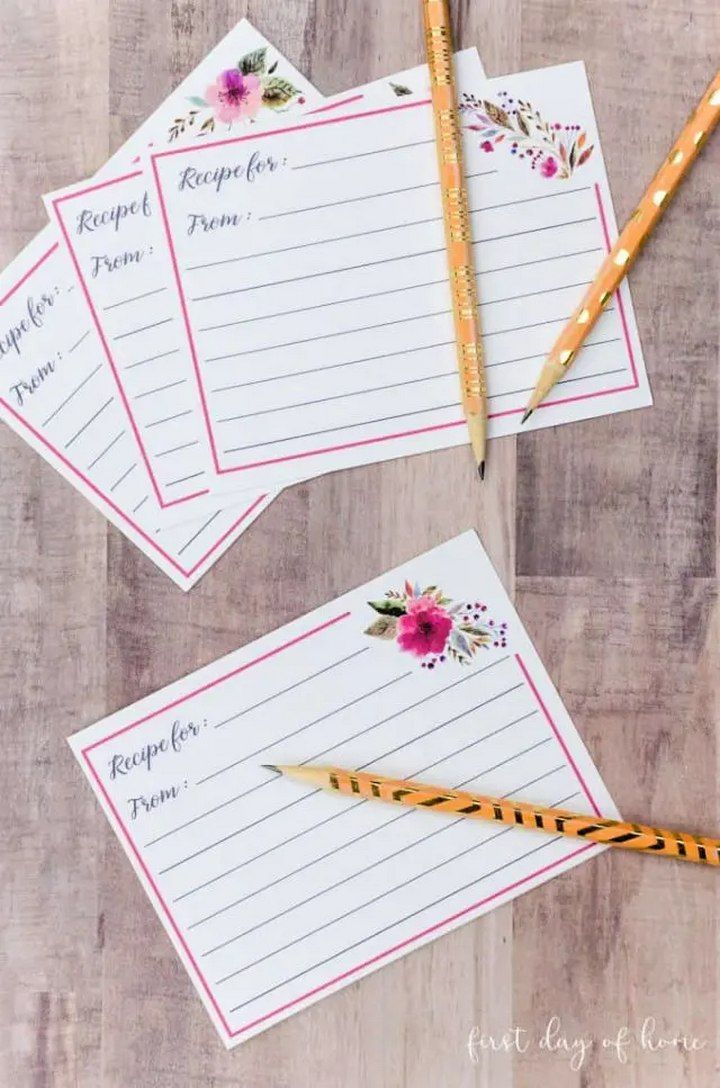 Recipe cards can be as interesting as you can see here in this project. In this diy project you will learn to make amazing floral recipe cards easily within only a few steps. See the complete process and also watch the tutorial so that you can make somethings special and inspirational for either your own use or for someone special in your life. Tutorial
25. 3D Oval Aperture Card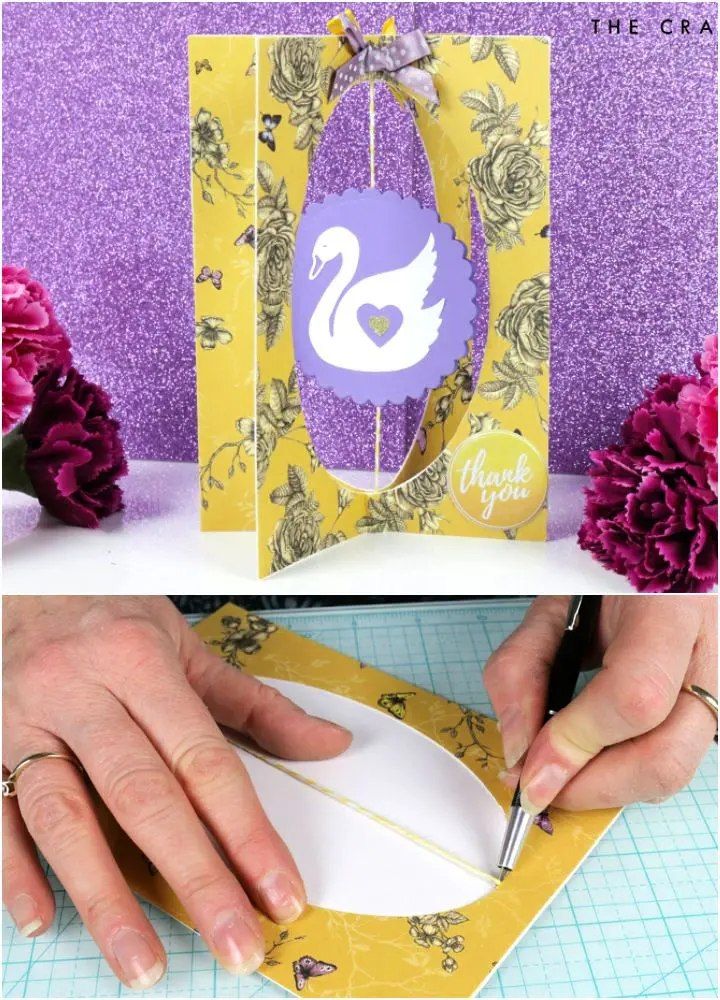 Creative projects are something that you enjoy and have fun while doing. This diy project is all about making oval aperture cards all by yourself. Greeting cards can be of various types and designs, however you must use unique tricks and tips to make greeting cards to impress everyone around you with your creativity and skills. Tutorial
26. Birthday Card For Toddlers To Make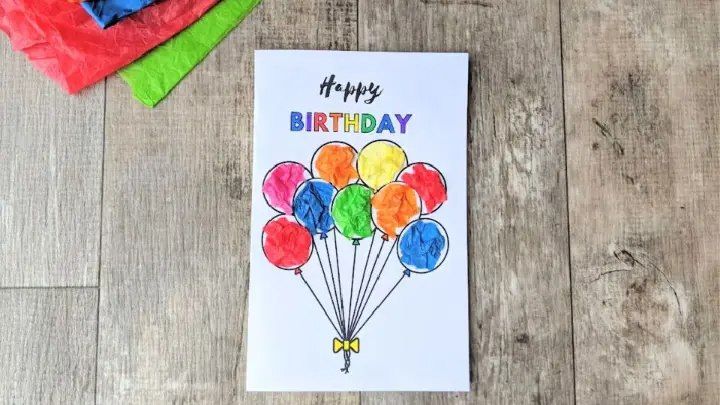 If you have toddlers at home and you want them to participate in art and crafts, this project can be a dream project. You can engage your kids in a greeting card making activity like the one you see here and let them explore their creative and expressive skills. Tutorial
27. Alcohol Ink Note Cards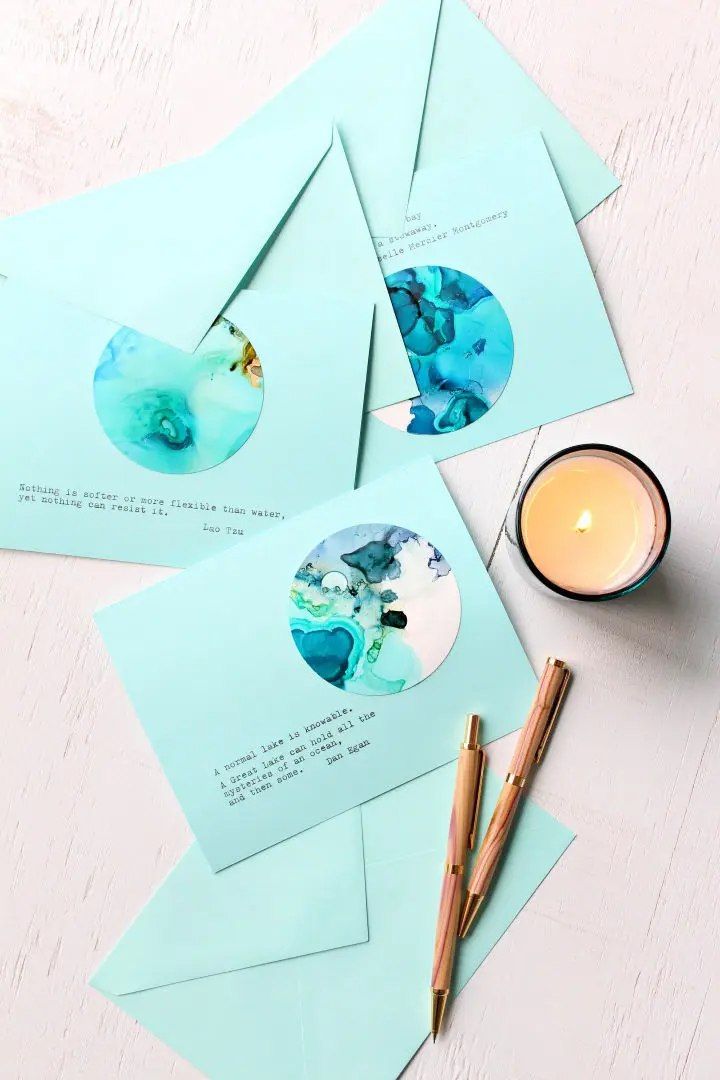 This diy project is all about creating alcohol ink note cards with some simple steps. The supplies that you will need for this craft are alcohol inks, alcohol blending solution, synthetic paper, garbage bag, paper straw, circle punch, typewriter, glue stick and blank note cards. Tutorial
28. DIY Bridal Shower Card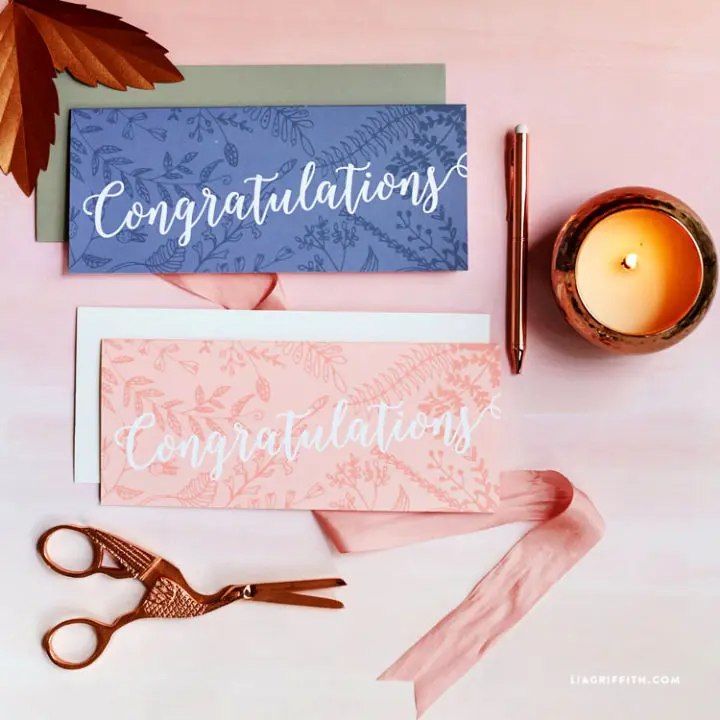 This is a bridal shower card here in this diy project. If you are also invited in a bridal shower party, you can make these amazing money holder congratulations cards for the host. You can use all of your creative ideas into the making of these cards so that you can get the perfect results. Tutorial
29. Pop Up Birthday Card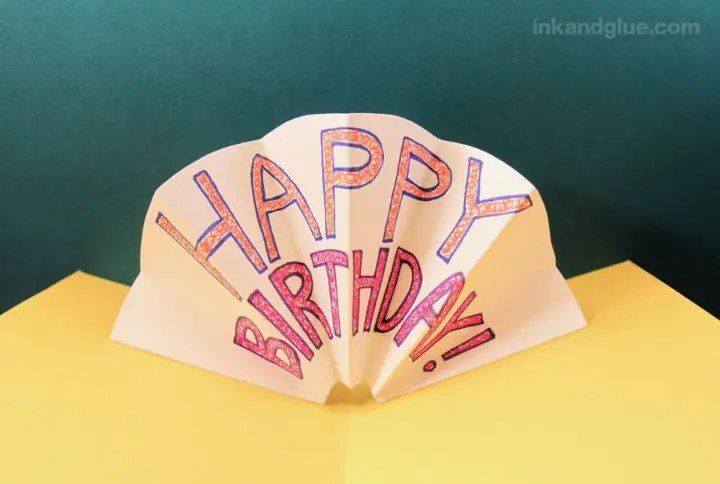 Look at this diy pop up birthday card here and see how your own version can be made. With this simple birthday card you can now make anyone's birthday special and more exciting. See the complete details of this project and also see the tutorial to get the desirable results as shown here. Tutorial
30. Graduation Cards with Positive Quotes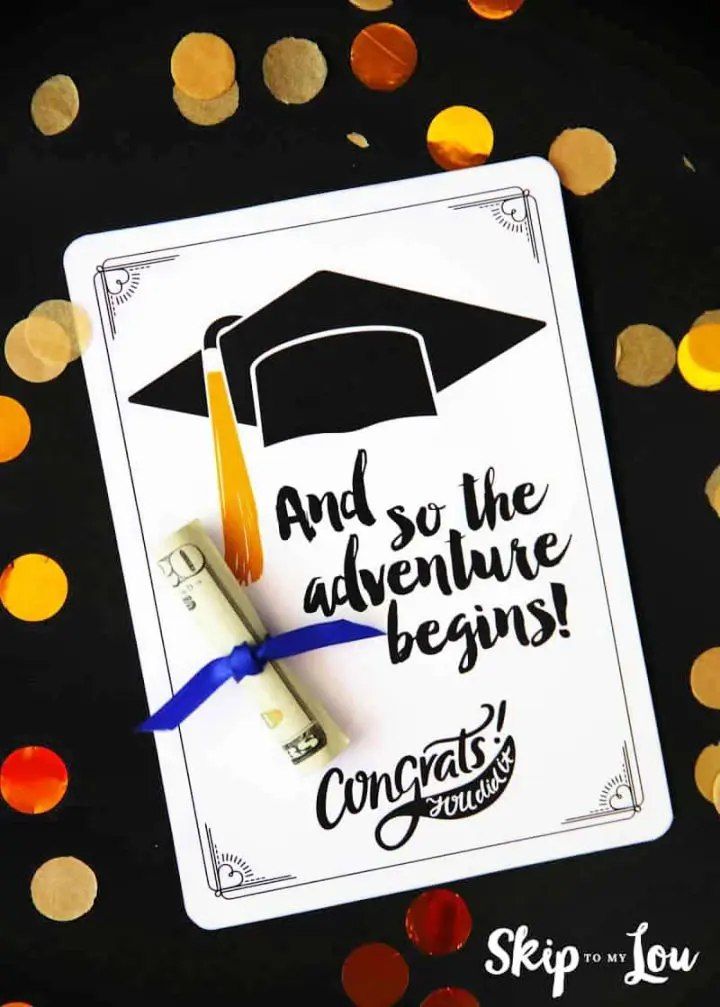 We all go through many special occasions in life and we are often invited to the ones also. This diy project is all about making graduation cards with some positive quotes and phrases over them in order to cheer them up and boost the moral. Get your supplies ready for this craft and you will be amazed by your own creativity involved into this.Tutorial
Conclusion:
From among these diy greeting card ideas, you can pick and choose any of your favorite and make them within a few minutes using some basic supplies and materials from any craft store. Get started with this fun filled project of making some amazing and expressive greeting cards instead of spending much to express your emotions on special occasions.