All these 20 DIY Beads Ideas – Brilliant Craft Ideas that you see here involve beads and all the projects are worth putting all effort and creativity inside. With the help of these DIY ideas, you can incorporate beads into many projects like making flip flops, vases, magnets, garden markers, candle holders, and much more. You will find a variety of ideas, tips, tricks, and hints regarding art and craft projects.
You can make sun catchers using Perler beads with the help of this project. Besides this, you can also make napkin rings, resin coasters, keychains, and many more things. All the ideas that we have here are something that anyone can easily learn. You can make perler bead projects involving themes of cartoons and games like minions, mine crafts, and more. If you are also into making keychains and other crafts like these, you will love these perler bead diy projects.
1. Glass Bead Vase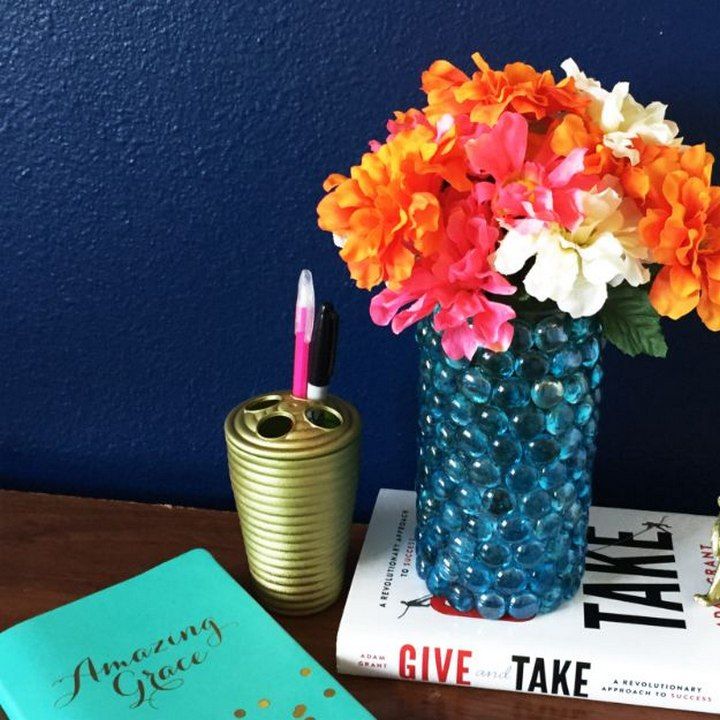 Look at this diy glass bead vase here and try to mimic this by yourself. You will need two bags of glass gems stones and marbles, large round vase and glue. Gather the supplies and see how you can make this amazing bead vase at home in your restricted budget. Tutorial
2. Retro Camper Keychain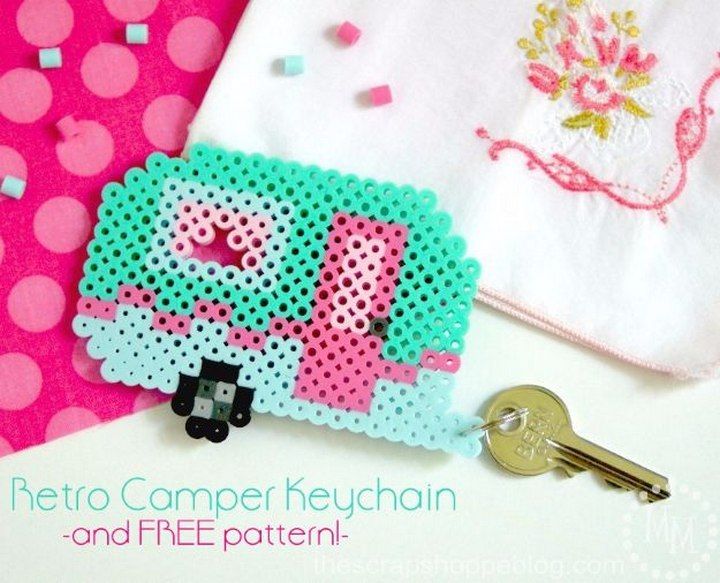 Have a look at this diy retro camper keychain here and see if you can also make this by yourself. A complete written detailed project is given here along with a tutorial so that you can easily get along and make something that you can be super proud of. Tutorial
3. Fruit Perler Bead Magnets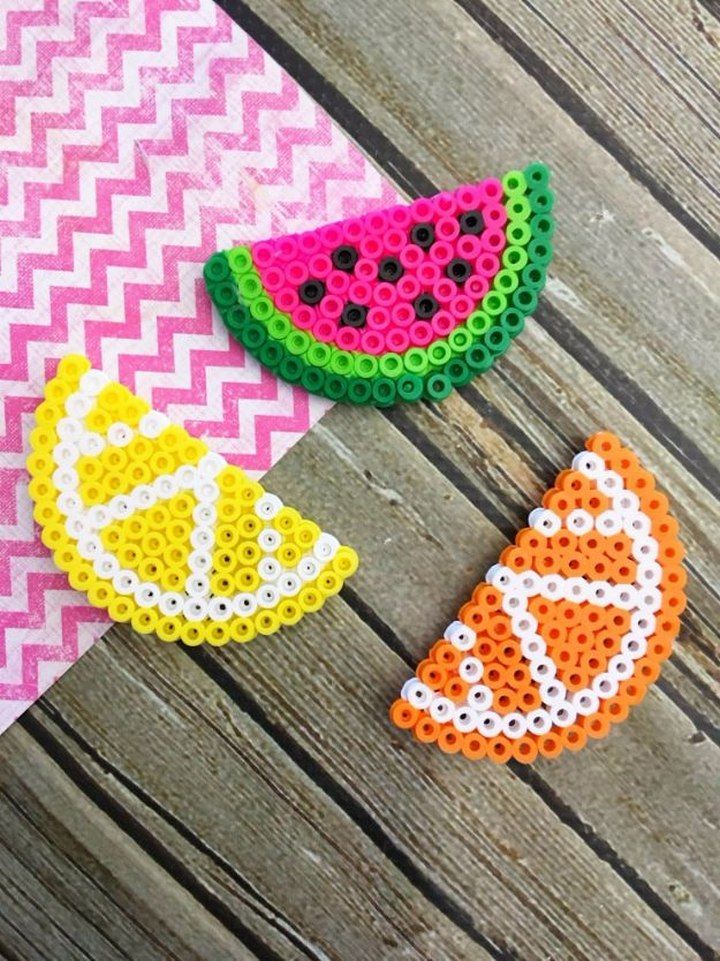 Here we have fruit perler bead magnet plan here that you can make use of and create some masterpieces. You will need printable templates, perler beads, small circle pegboard, perler beads, magnets, iron and tweezers. Make sure you follow the complete directions given here so that you can achieve the best possible results. Tutorial
4. Beaded Wreath Ornaments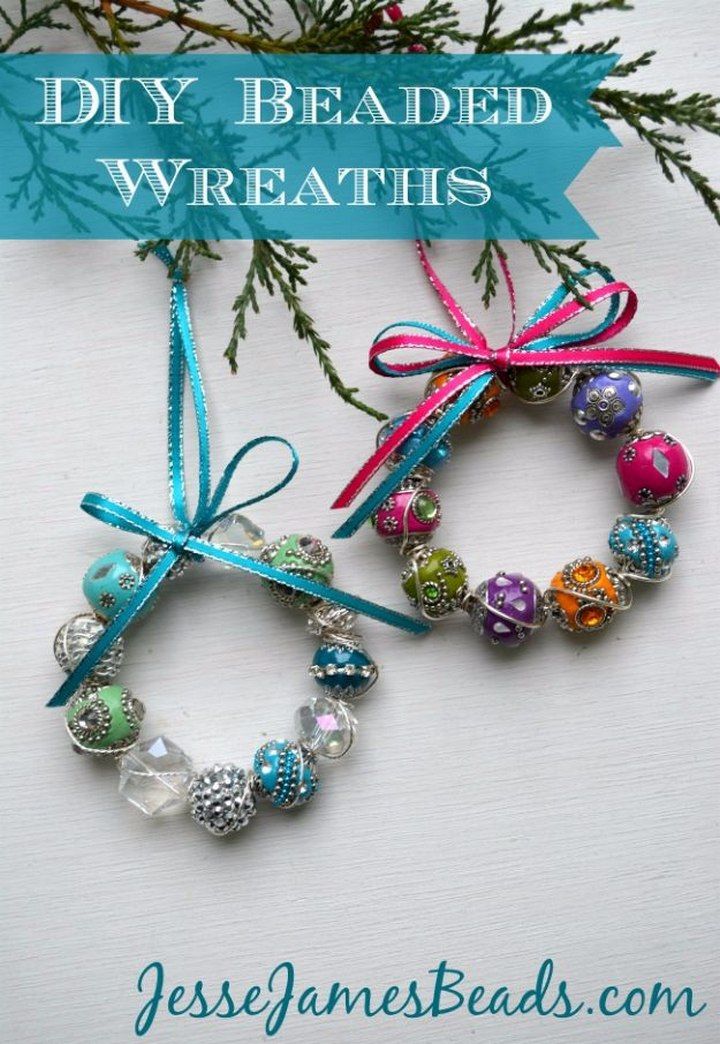 This beaded wreath ornament here is all you need to impress everyone around you during the festive season. You can play around colors while making this craft so make sure you follow the direction carefully and make something that is worth the efforts and dedication. Tutorial
5. Gorgeous Garden Gazing Ball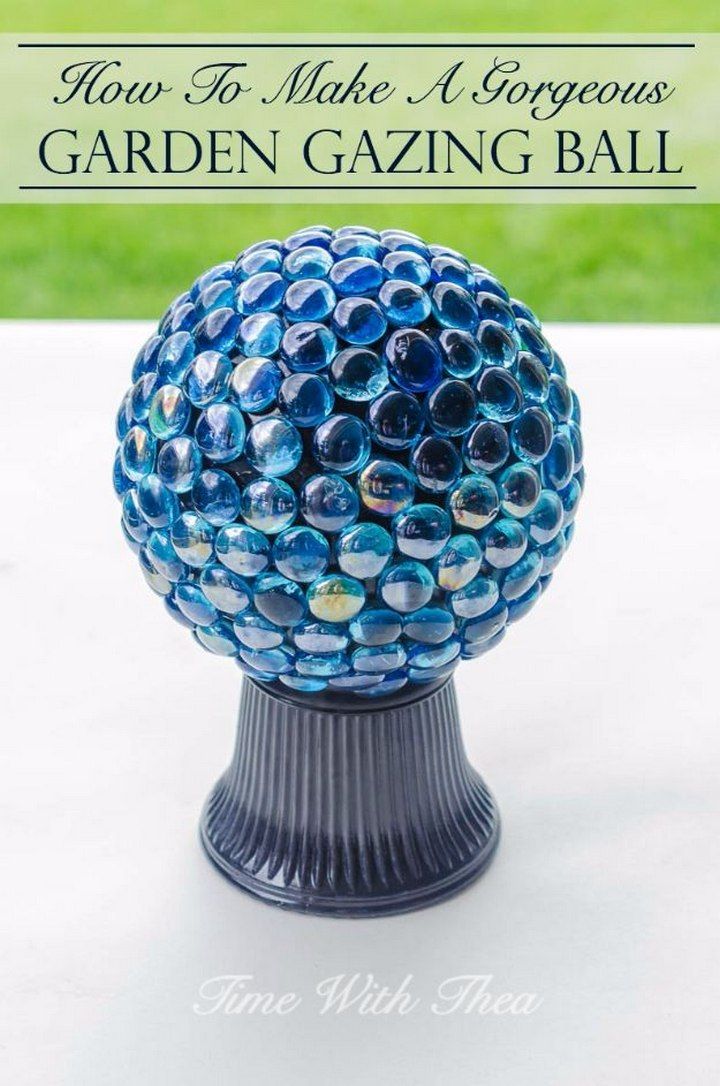 Try to make this gorgeous garden gazing ball here by yourself and you will be impressing everyone around you. This is a garden craft that you would definitely love to make and decorate your garden in order to make it look amazing. See the details of the supplies and get started with this exciting project. Tutorial
6. Strawberry Garden Marker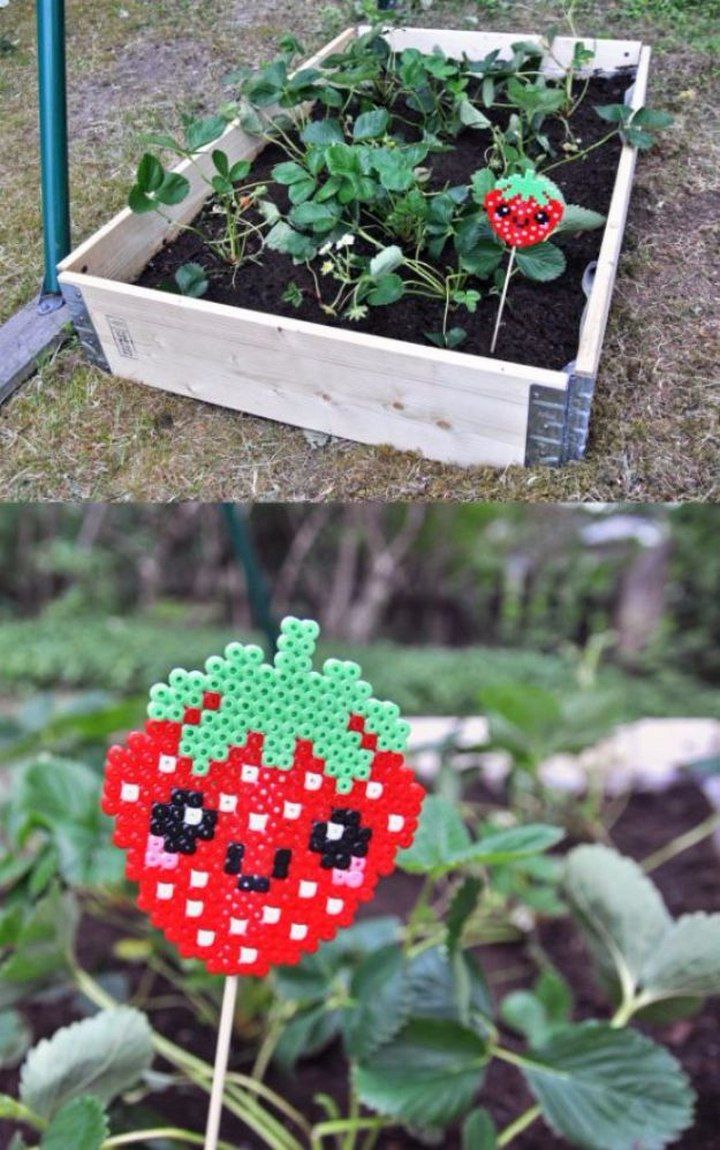 Look at this diy strawberry garden marker here and see how you can also make your garden look more inspirational than ever before. You can make this craft using perler beads easily and very efficiently only within a few number of steps using some very limited supplies. Tutorial
7. Woven Bead Planter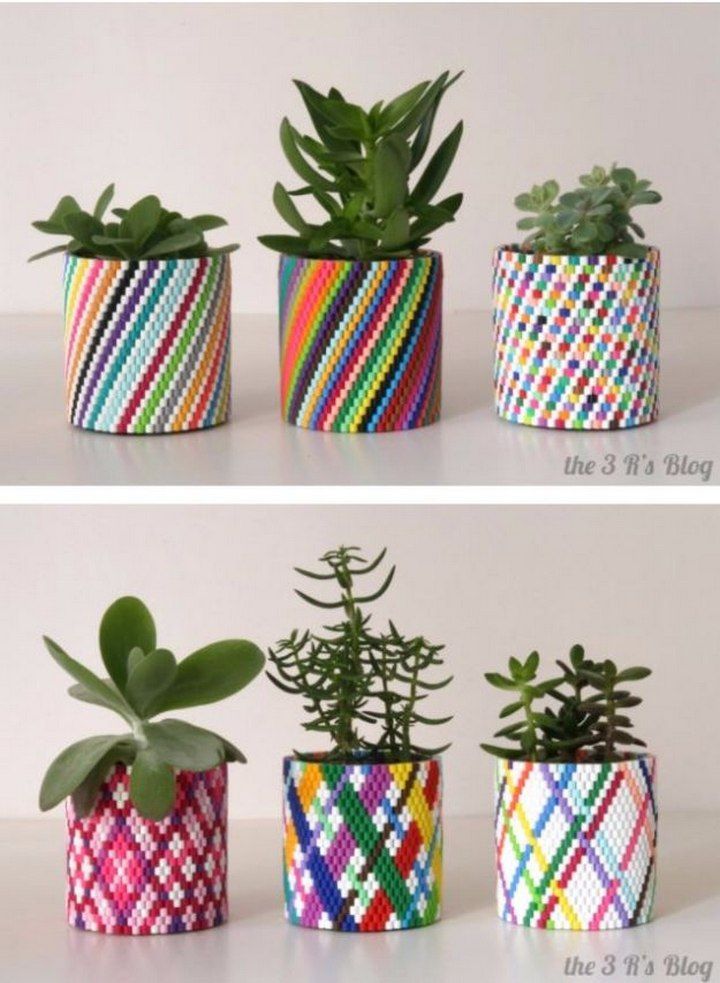 Look at this woven bead planter here and see if you can also make this by yourself. Beautiful patterns and designs are used in the making and you can play around colors also. If you are also into plant, you can use this idea to give your favorite plant a new home. Tutorial
8. Beaded Candle Holder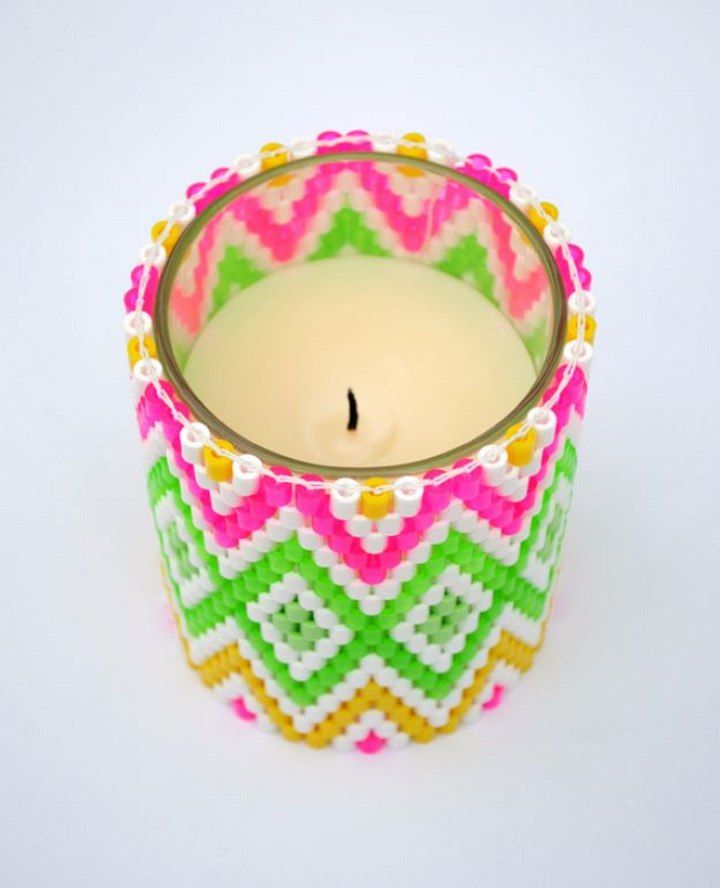 Beads can really do wonders when it comes to art and craft. This beaded candle holder that you see here is an amazing work of art and anyone can do this easily at home. You will get to learn some very amazing and exciting tricks and tips regarding working with beads in this process Tutorial
9. Farmhouse Wood Bead Garland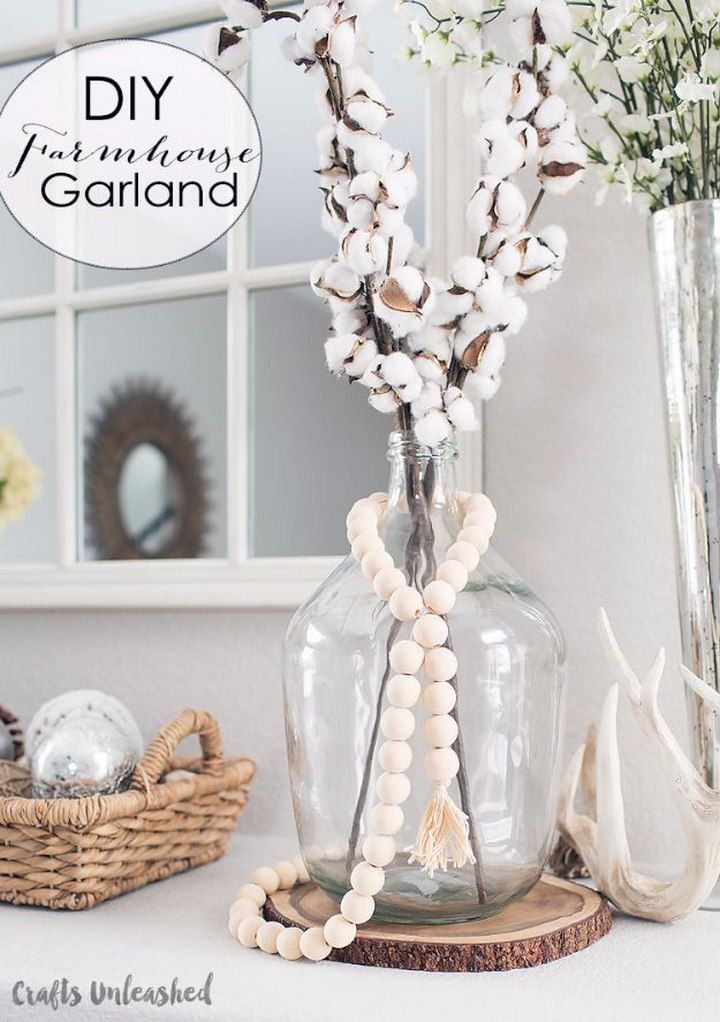 This is a farmhouse wood bead garland that you can also make by yourself. Wooden beads are something that always look great when it comes to art and craft work. This diy project is all about giving the farmhouse look so if any one of those who likes the farmhouse theme, will love to make such craft. Tutorial
10. 5 Little Monsters Summer Perler Bead Patterns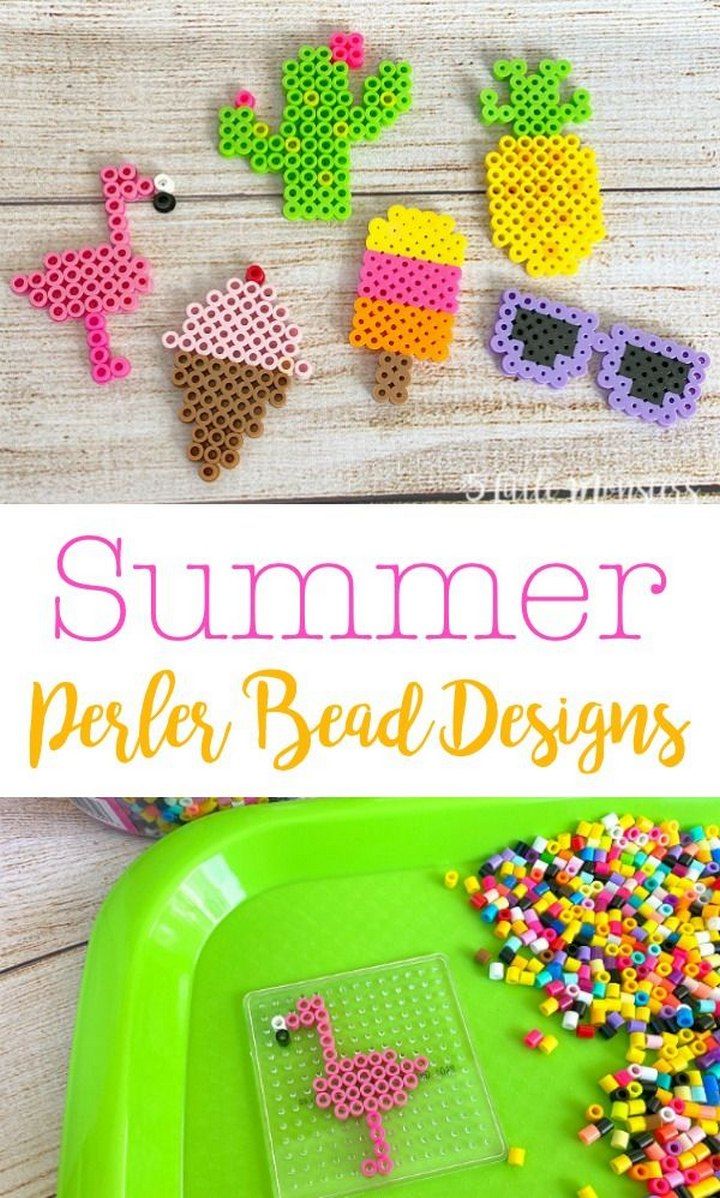 This is a little monster summer perler bead pattern project that you can easily catch up with. This craft is something that the kids will enjoy a lot. Instead of letting your kids spend time over screens, you must make this craft and engage them in playing with this exciting thing. Tutorial
11. Suncatcher with Beads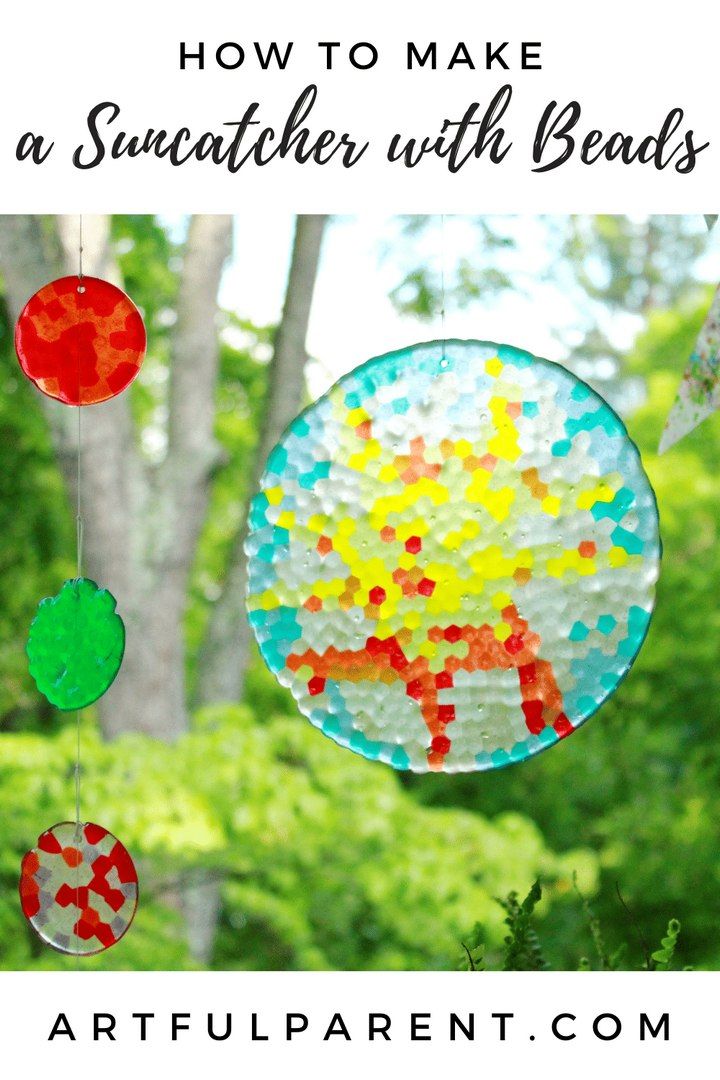 Here in this diy project you can see how a sun catcher can be combined with beads and look amazing. You will need things like translucent pony beads, metal baking dishes and an outdoor grill. You can see a complete set of instructions here that will help you achieve the best results. Tutorial
12. Colorful Beaded Friendship Bracelets for Kids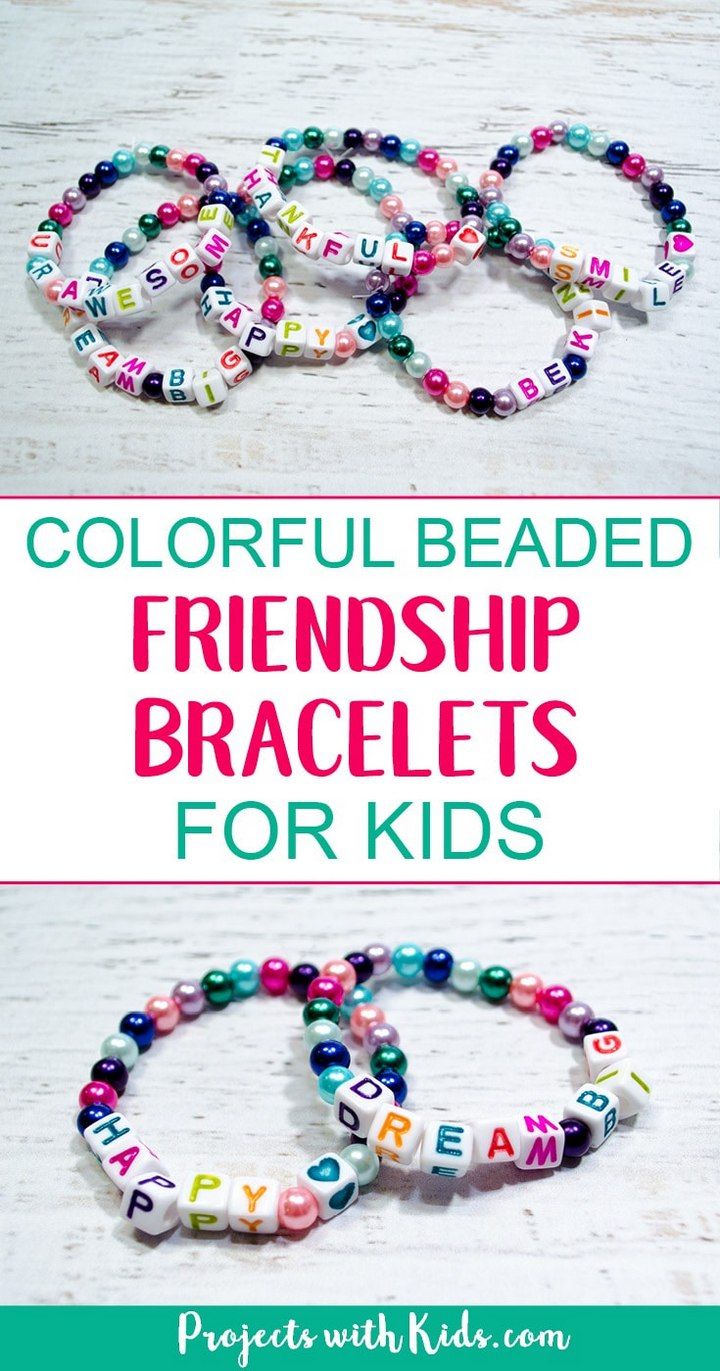 In this diy project you can see a variety of colors involved. With the help of this project you can easily make a friendship band suing colorful beads, the supplies that you will need for this craft are listed in the details and the list includes beads, letter beads, stretchy bead cord and jewelry adhesive. Tutorial
13. Bead Napkin Rings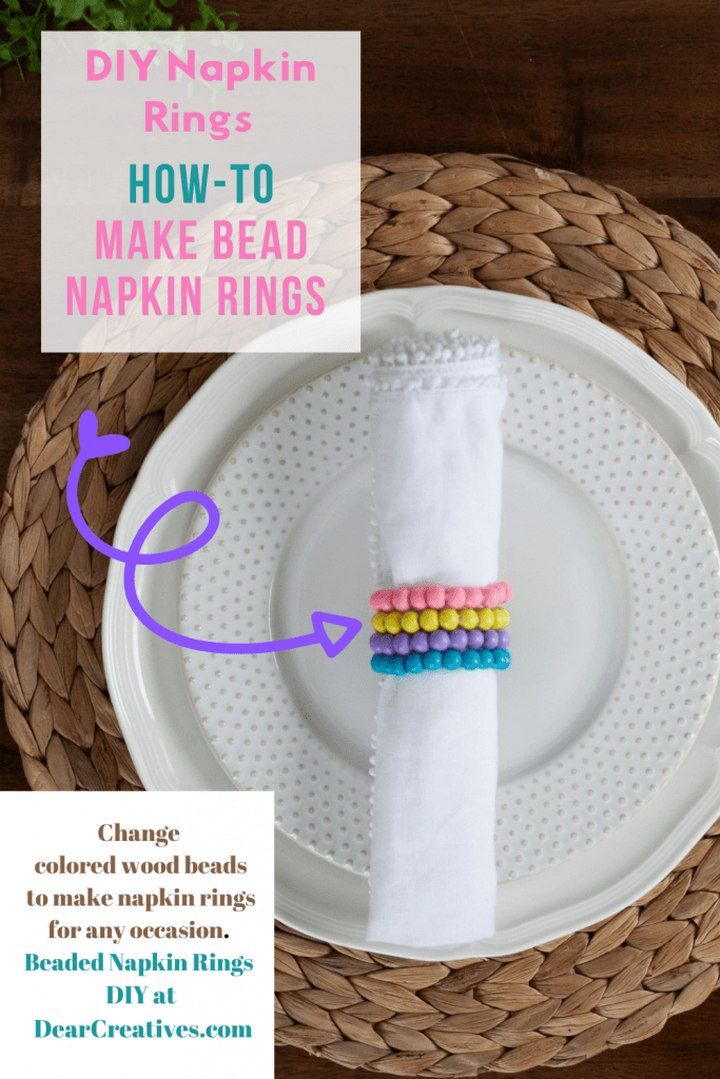 Have you ever wondered napkin rings can be so easily made? If not then you must look into this project and make some of your own. In this diy project napkin rings are made using colorful beads and the end results are surely amazing. Look into the details of this project and see how things can be done in your own style. Tutorial
14. Festive Resin Coasters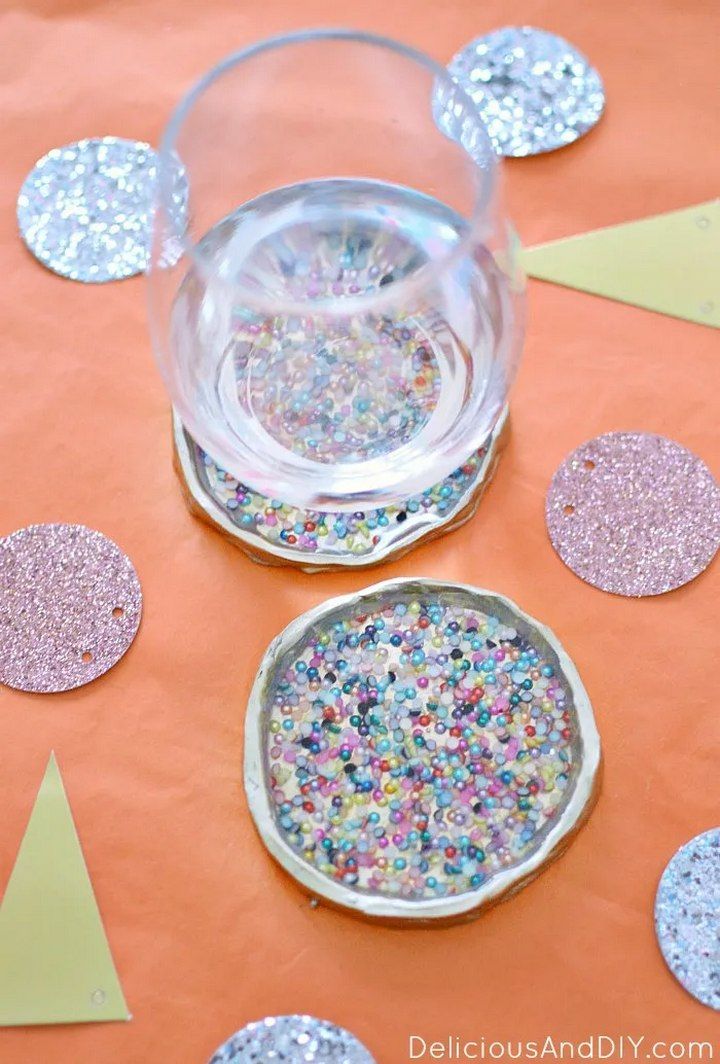 Look at these festive resin coasters here and see if you can also make these by yourself. Beads are something that always look cool when it comes to making art and craft projects. The materials that you will need are oven bake clay, resin, colorful beads, metallic gold paint, baking tray and mod podge. Tutorial
15. Perler Bead Emoji Keychain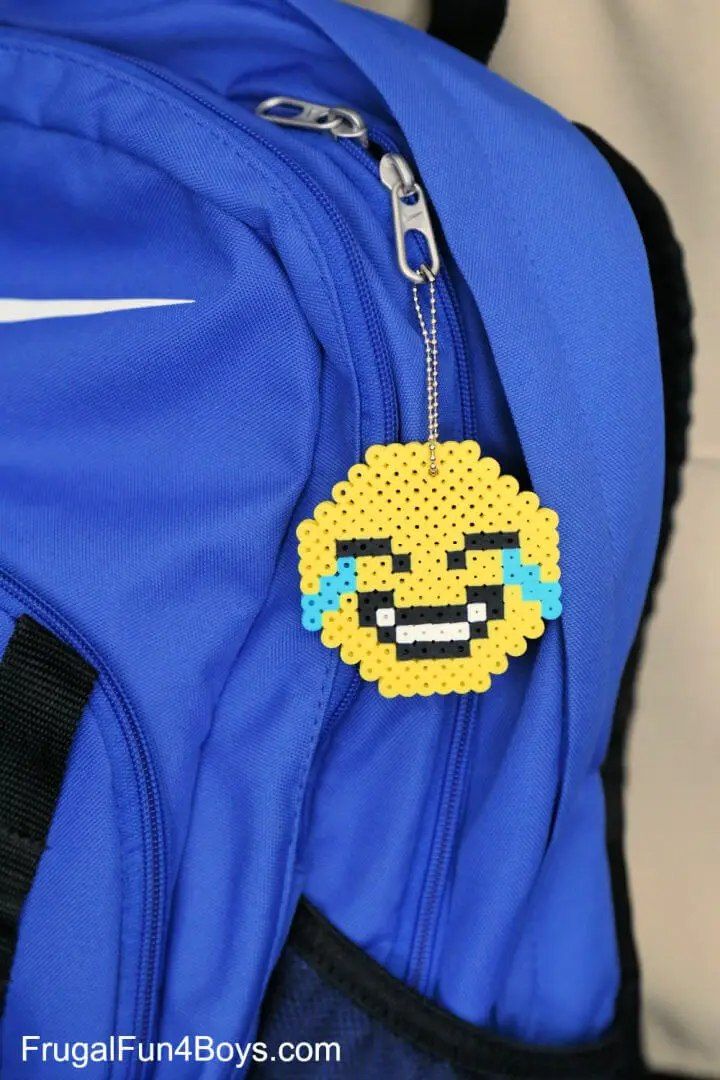 Here we have a perler bead emoji keychain that anyone can easily make. These are some fun keychains that you can make within only a few steps. You will need supplies for this craft which are listed here and the list includes perler beads, peg boards, keychain, an iron and a nail. Tutorial
16. Perler Bead Flip Flops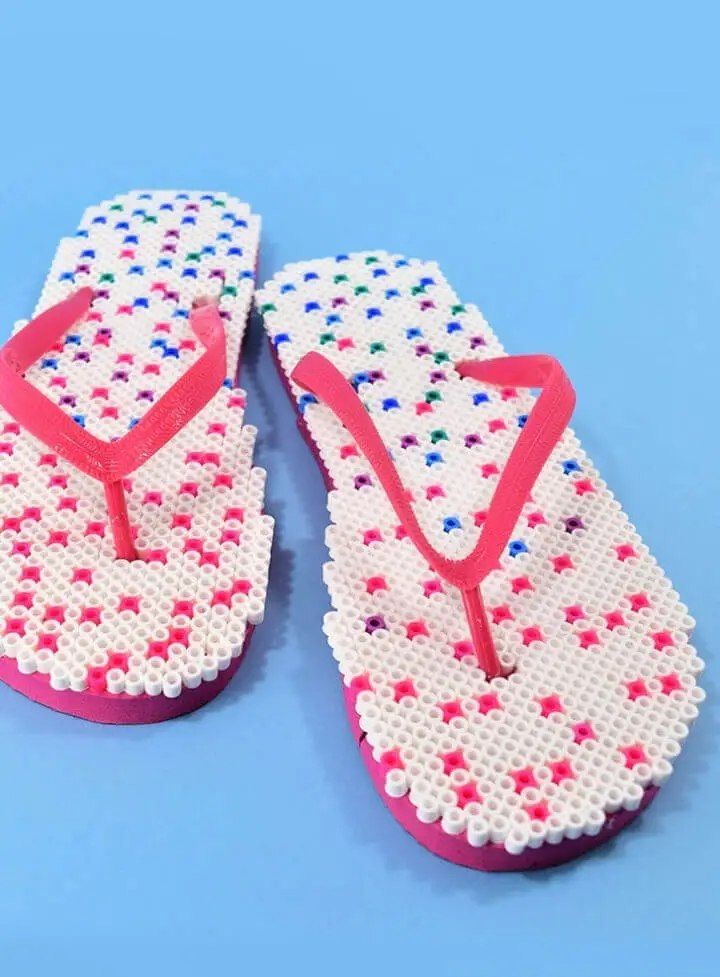 This pair of flip flops is something that you can easily make using perler beads. For this project you will need supplies such as peeler beads, large perler pegboard, flip flops, string glue and iron. Grab the supplies and make sure you follow the direction to be accurate with your results. Tutorial
17. Easy DIY Perler Bead Mermaid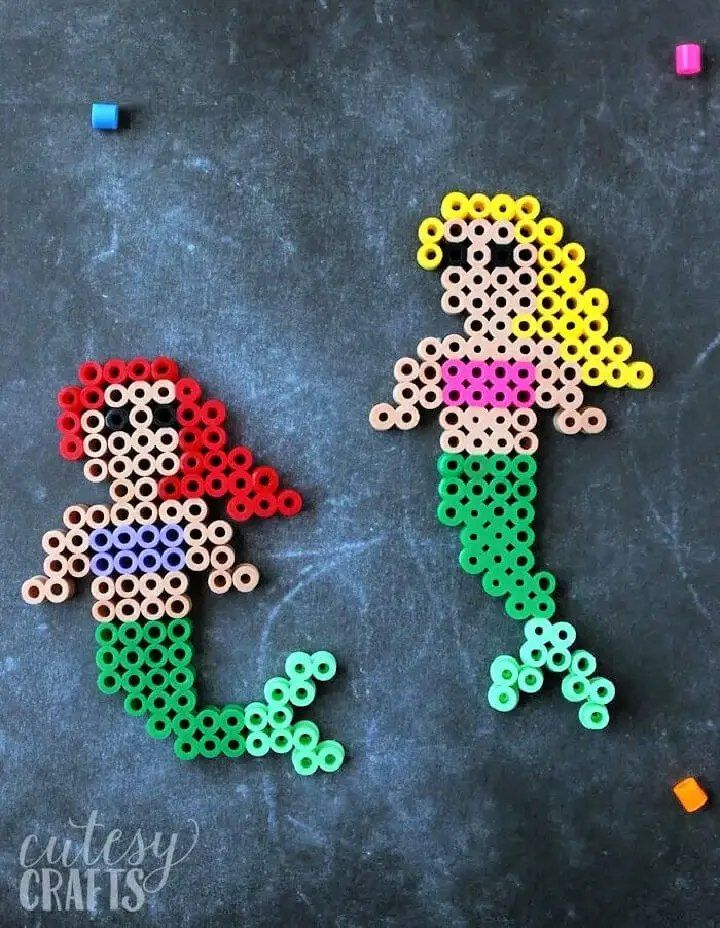 this is an easy perler bead mermaid that any of you can easily make. You will start off by first having easy mermaid perler bead pattern, peeler beads and a perler bead tray. Grab the supplies and see how things can be done in your own way and you must also engage your kids while making these crafts. Tutorial
18. DIY Minecraft Perler Beads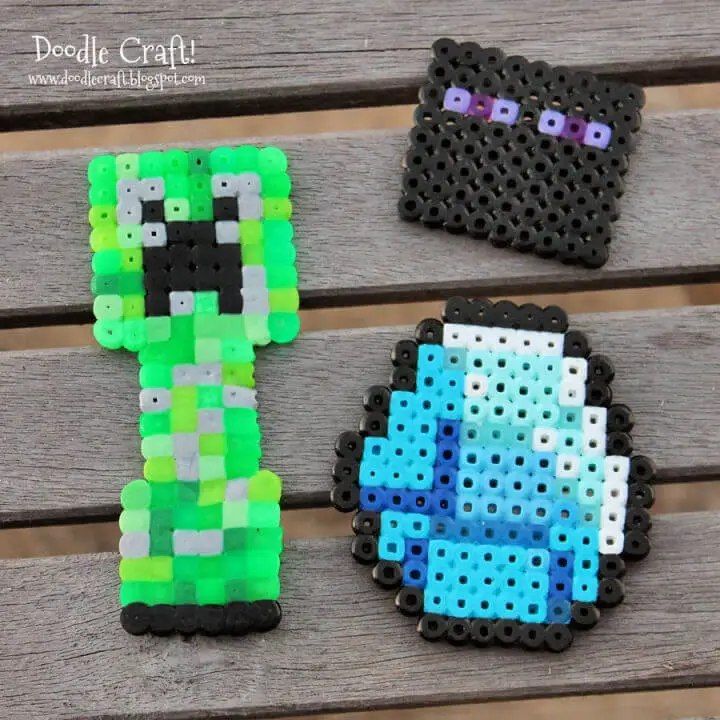 If you also have some Minecraft lover kids around you, this mine craft perler bead project will be of great help. A complete step by step process is given here in order to easily get along with this exciting project. Grab the materials and see how things can done. Tutorial
19. DIY Minion Perler Bead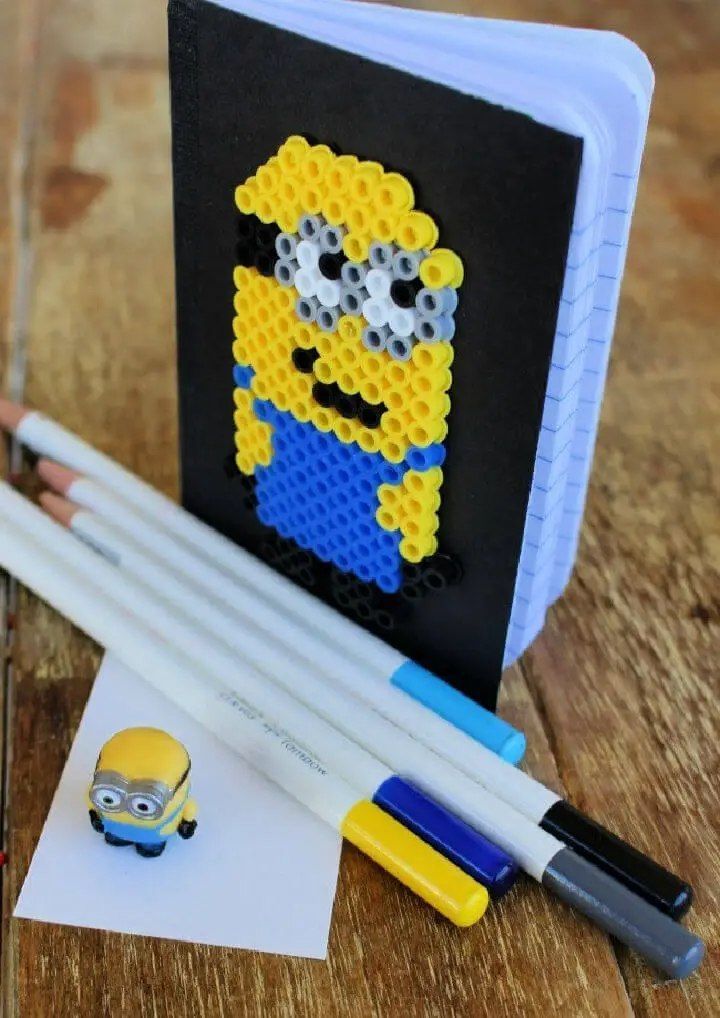 This is a perler bead project that is done on the minion theme. You must get into this project and see how you can explore your own creative skills and ideas. Besides this you can also engage your kids while working over these projects so that they can also enjoy and have fun while making this craft. Tutorial
20. Summer Perler Bead Pattern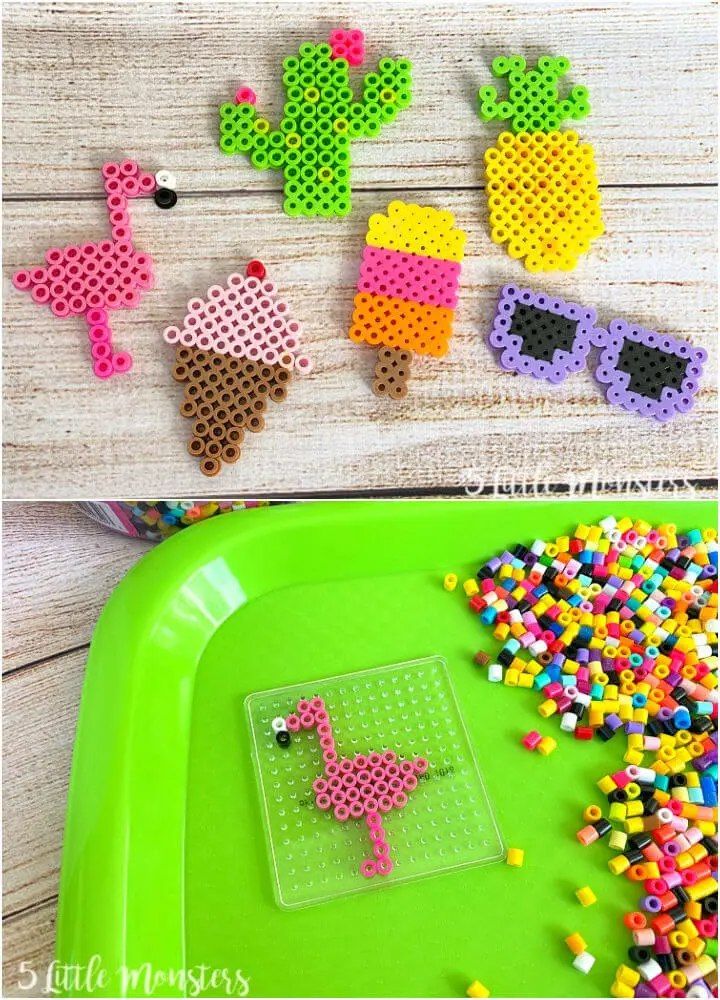 This is a summer perler bead plan that you will also love. You will need supplies such as a bucket of perler beads or fuse beads, square fuse bead board, iron, parchment paper and magnets which are optional. Gather the materials and get started with this amazing craft plan. Tutorial
Conclusion:
Pick and choose any of your favorite DIY Perler bead projects from here and make any craft while using all your creative ideas and skills. Besides written descriptions, you will also get to see tutorials with every project so that you can easily make something that you enjoy and have fun with.